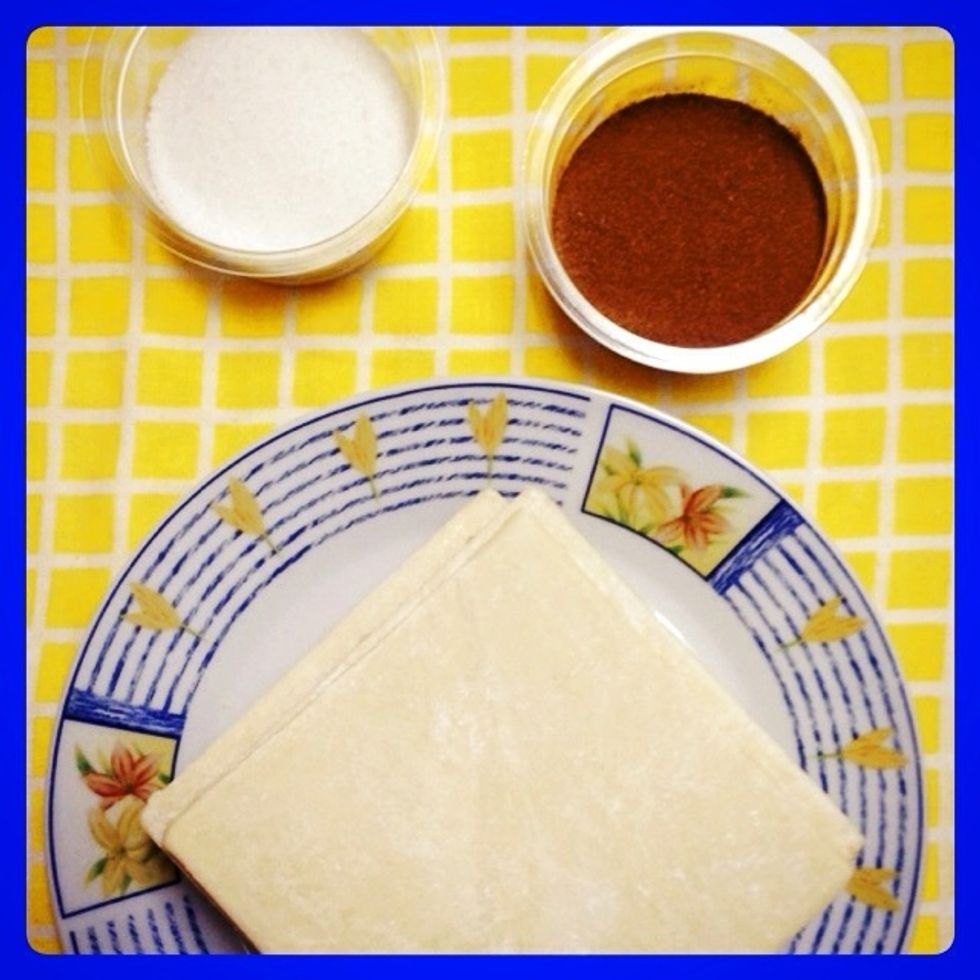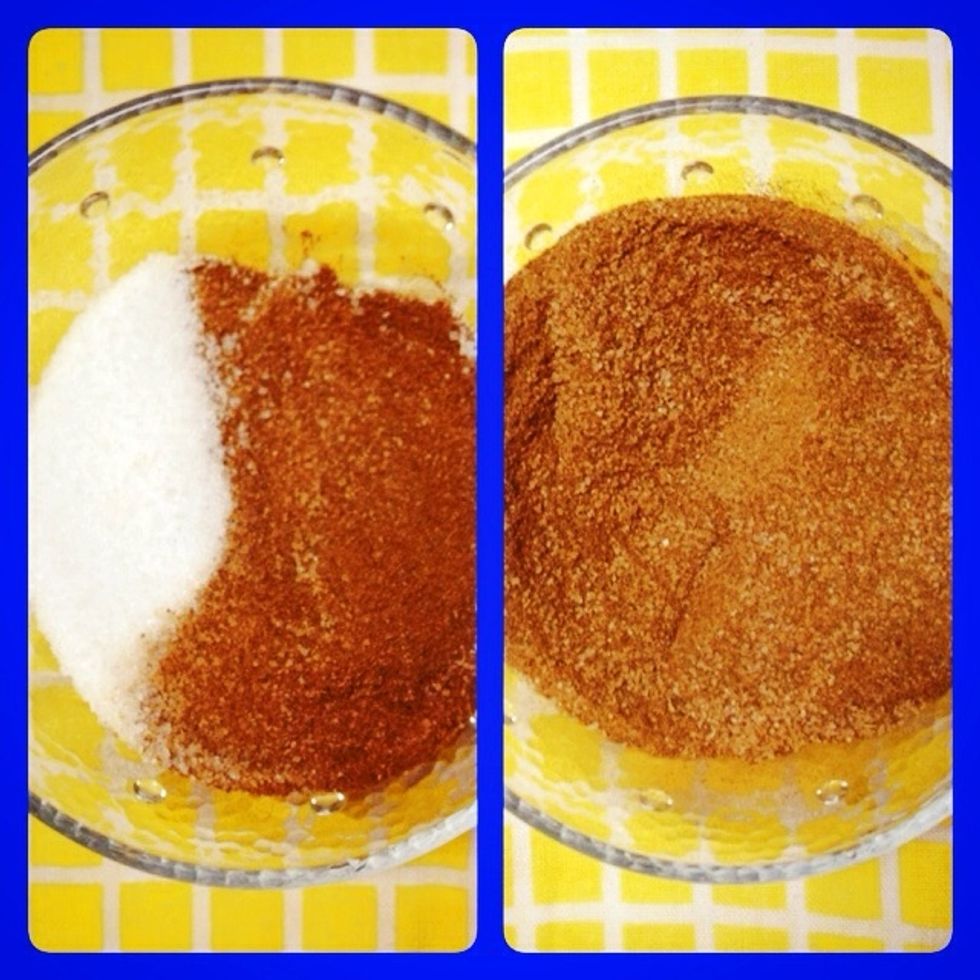 Put Sugar and Cinnamon powder then mix.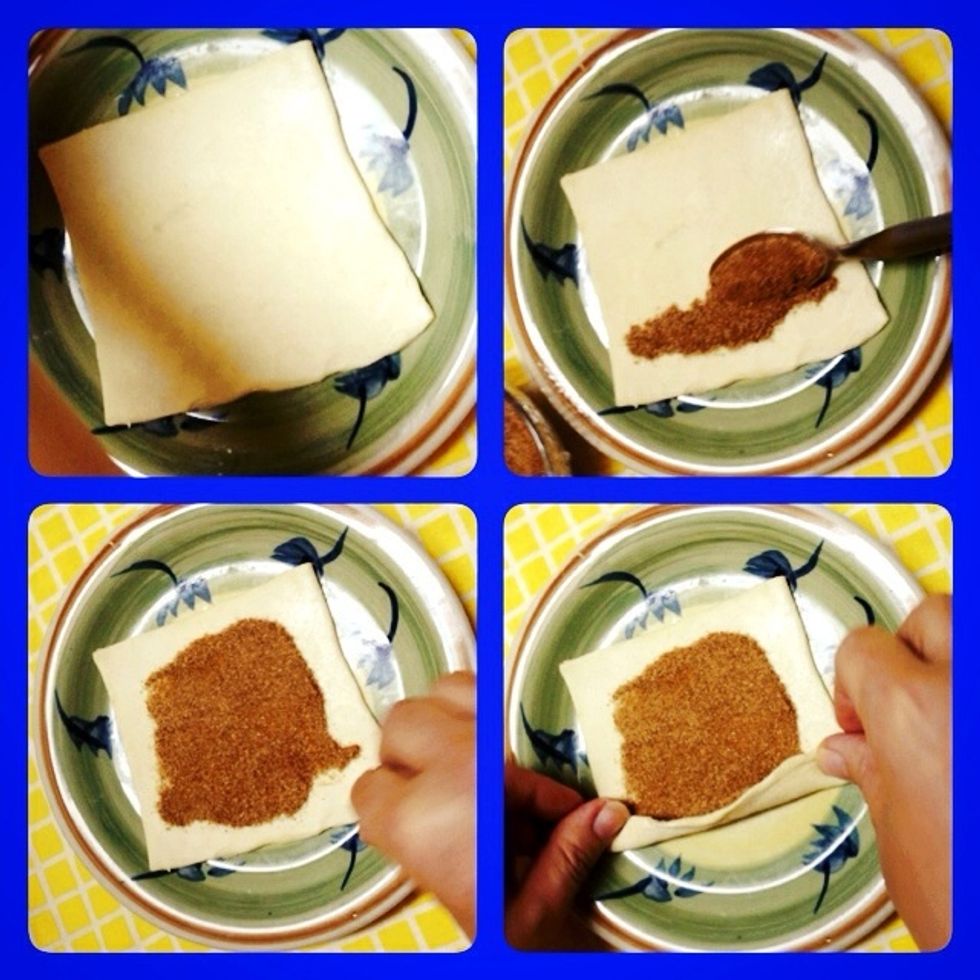 Put Puff pastries then put 1 teaspoon of the mix.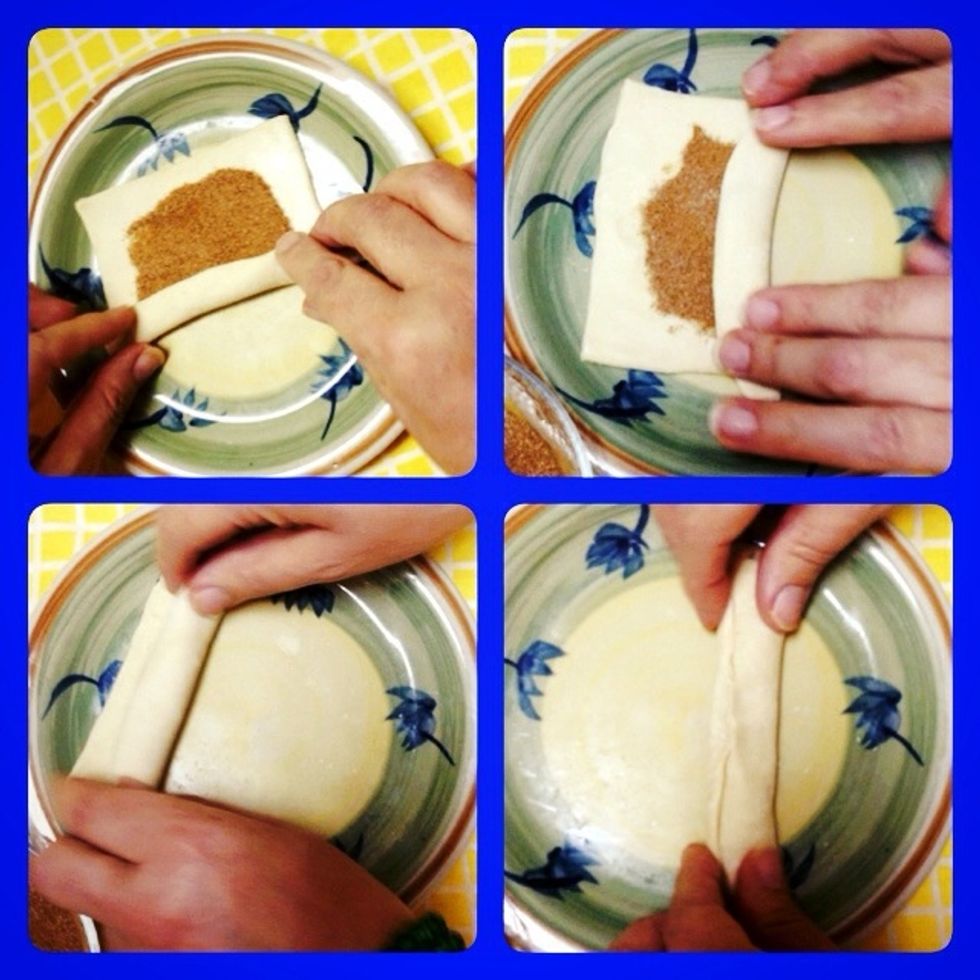 Roll the dough like the picture.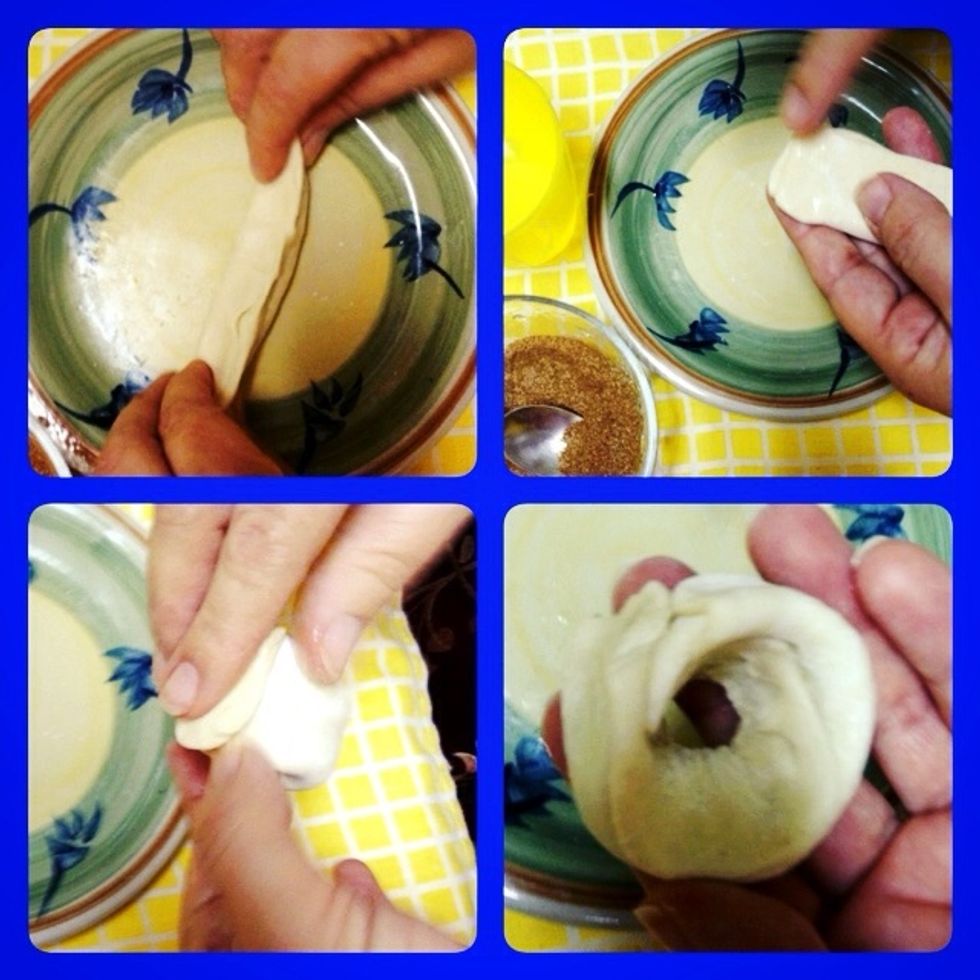 Press the dough well until the powder does not come out from the dough in a circular motion. (Note If the dough did not close put water and Close the dough)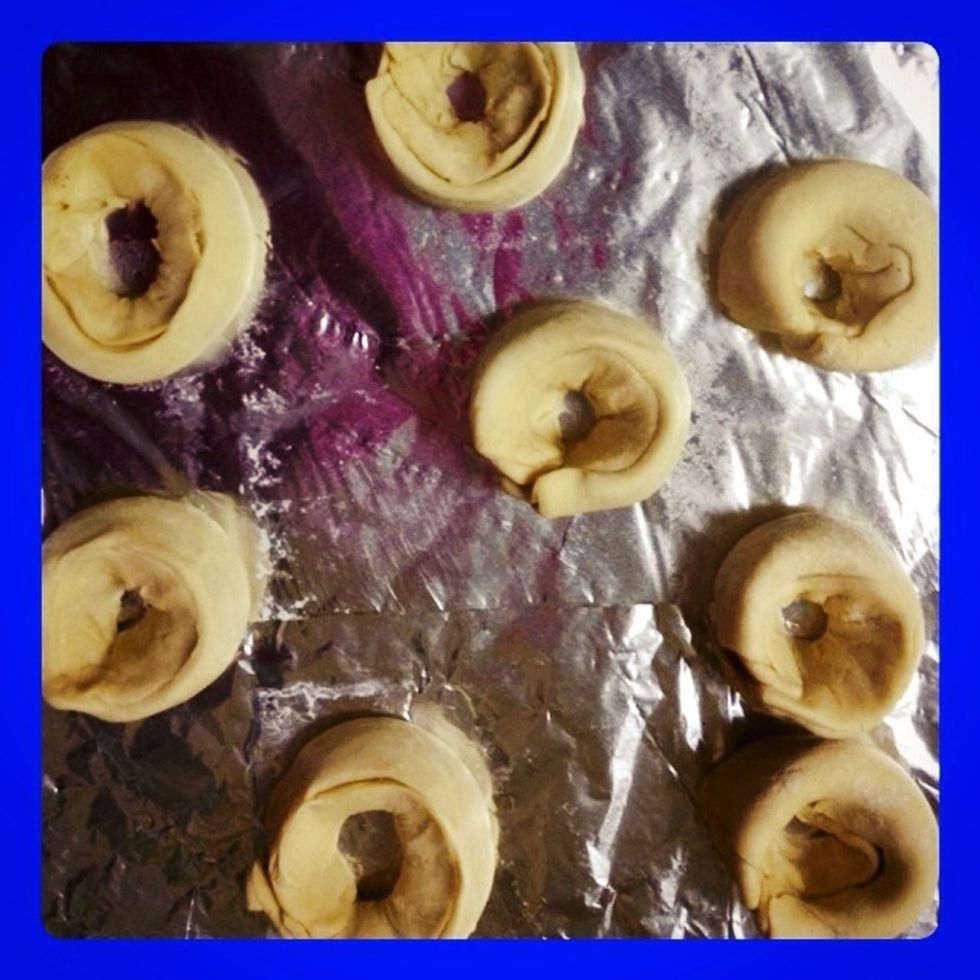 And put it in the oven at medium temperature, Bake from 30 to 35 minutes to mature.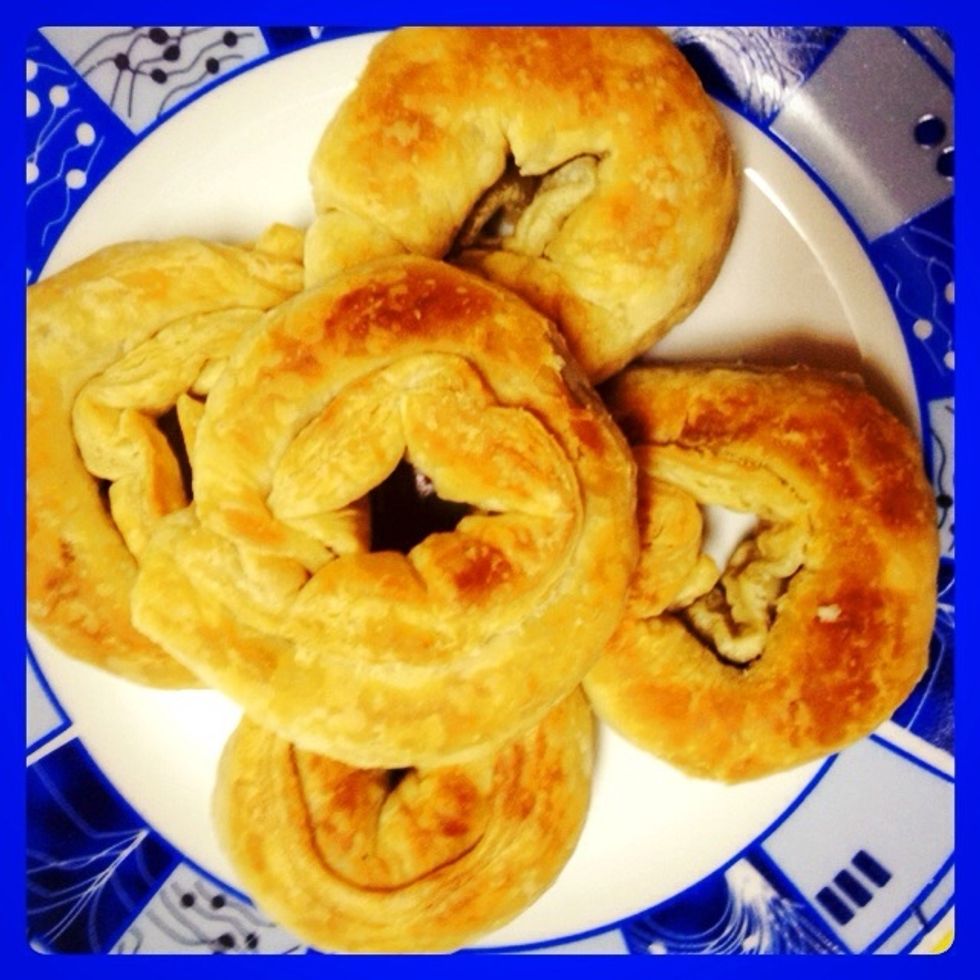 It will become like this!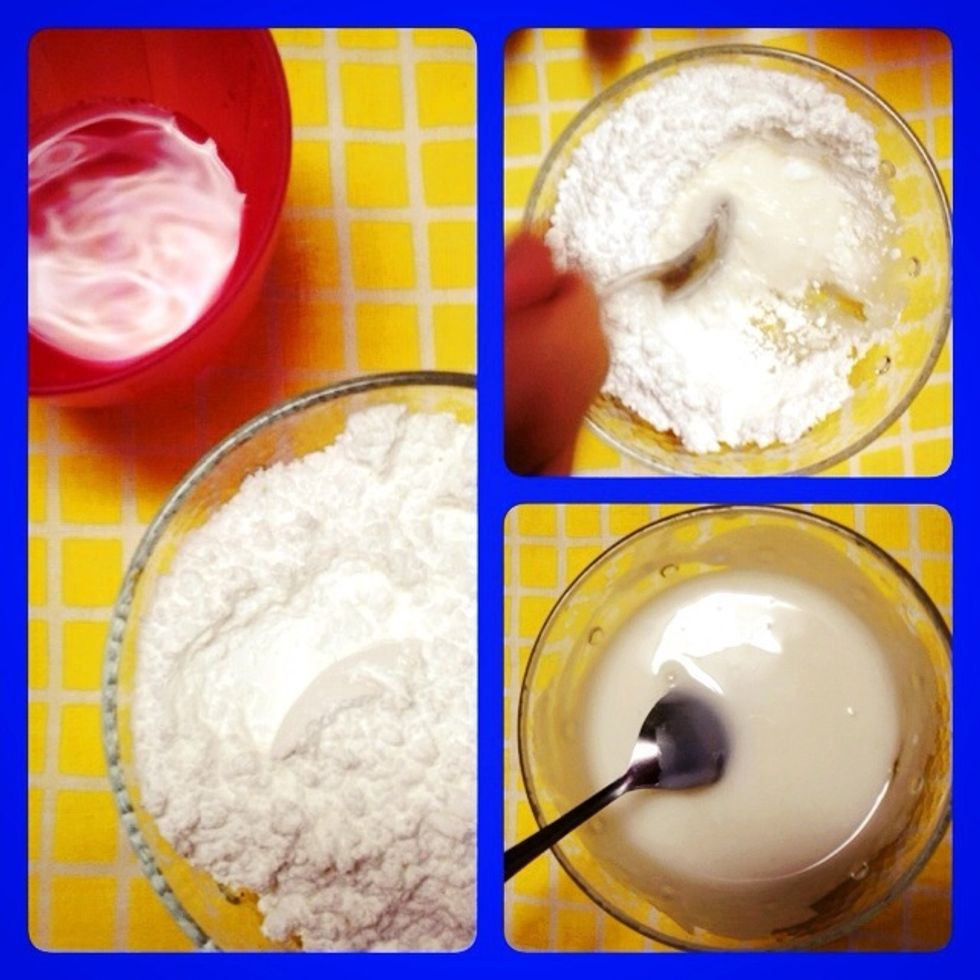 Put 1/4 cup of Sugar powder and 2,1/2 teaspoons water than mix. if you'd like milk then you can use it instead of water.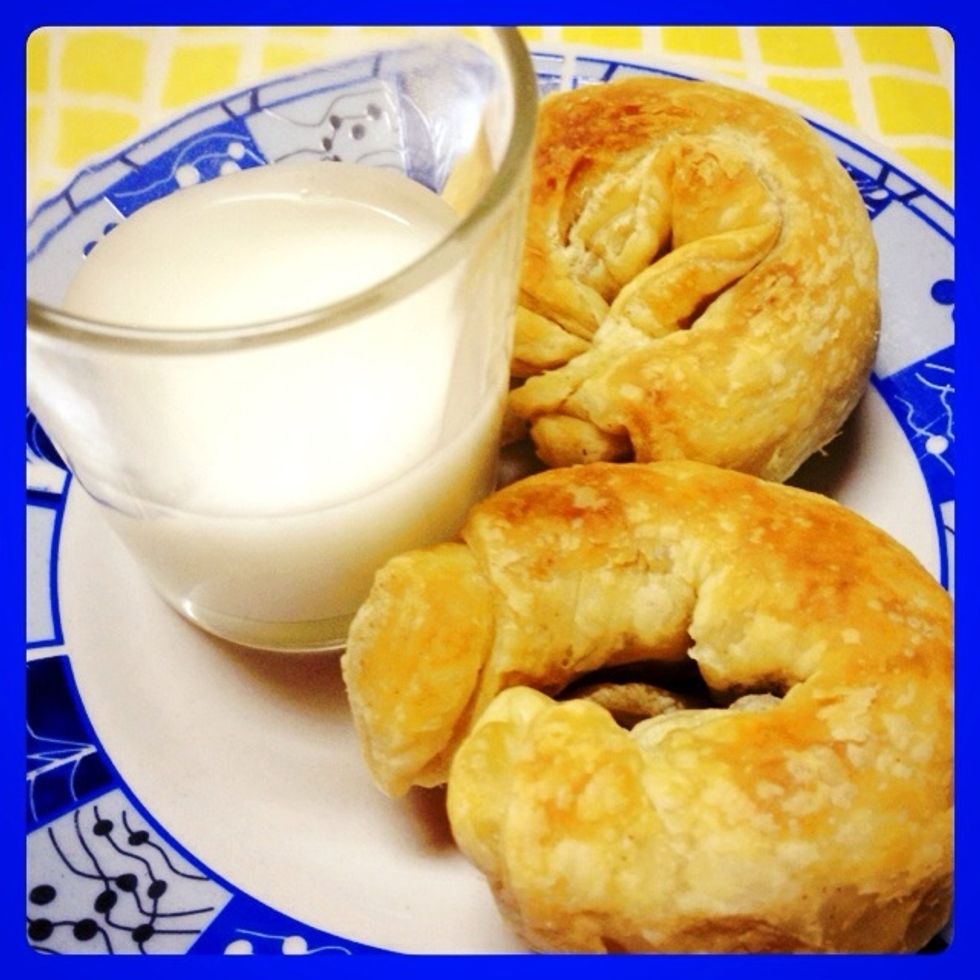 Dip the dough with sugar and eat it!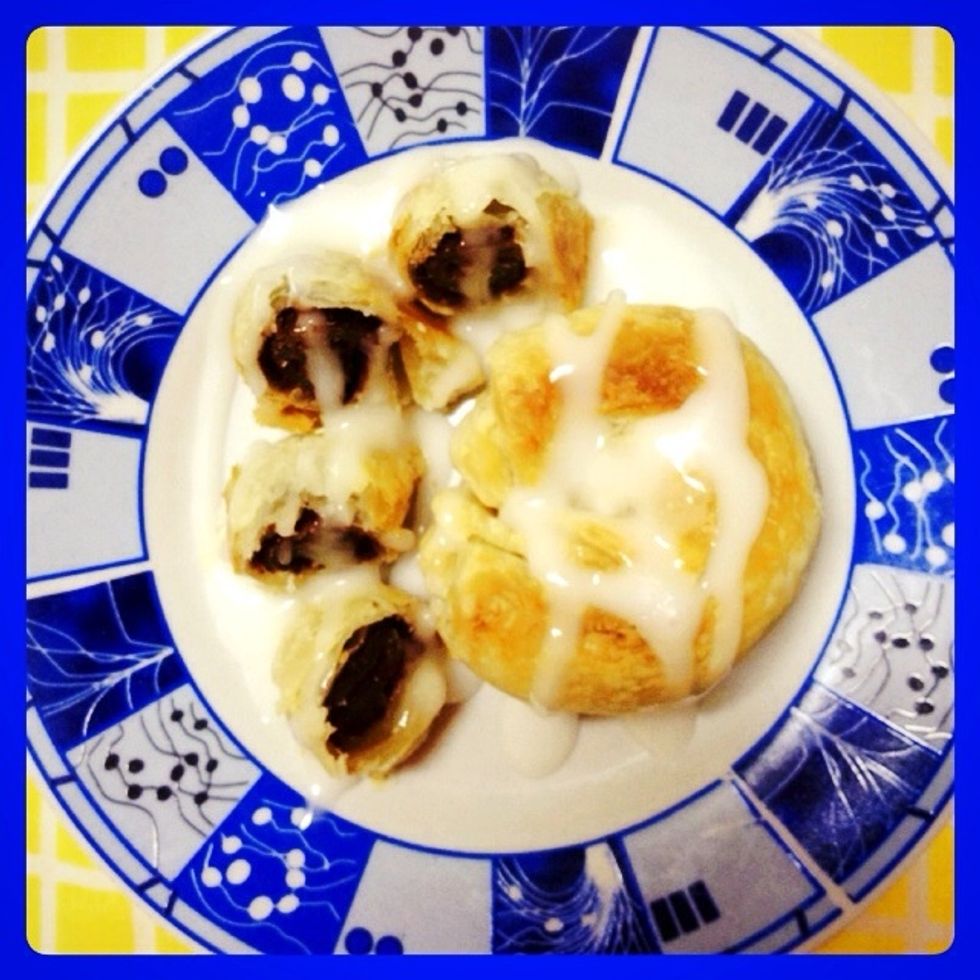 Enjoy!
15.0 Puff pastries Squares
2.0Tbsp Sugar
1.0Tbsp Cinnamon Powder
1/4c Sugar powder
1/2tsp Water