Make Easy Christmas Gifts.. Hot Cocoa Jars
36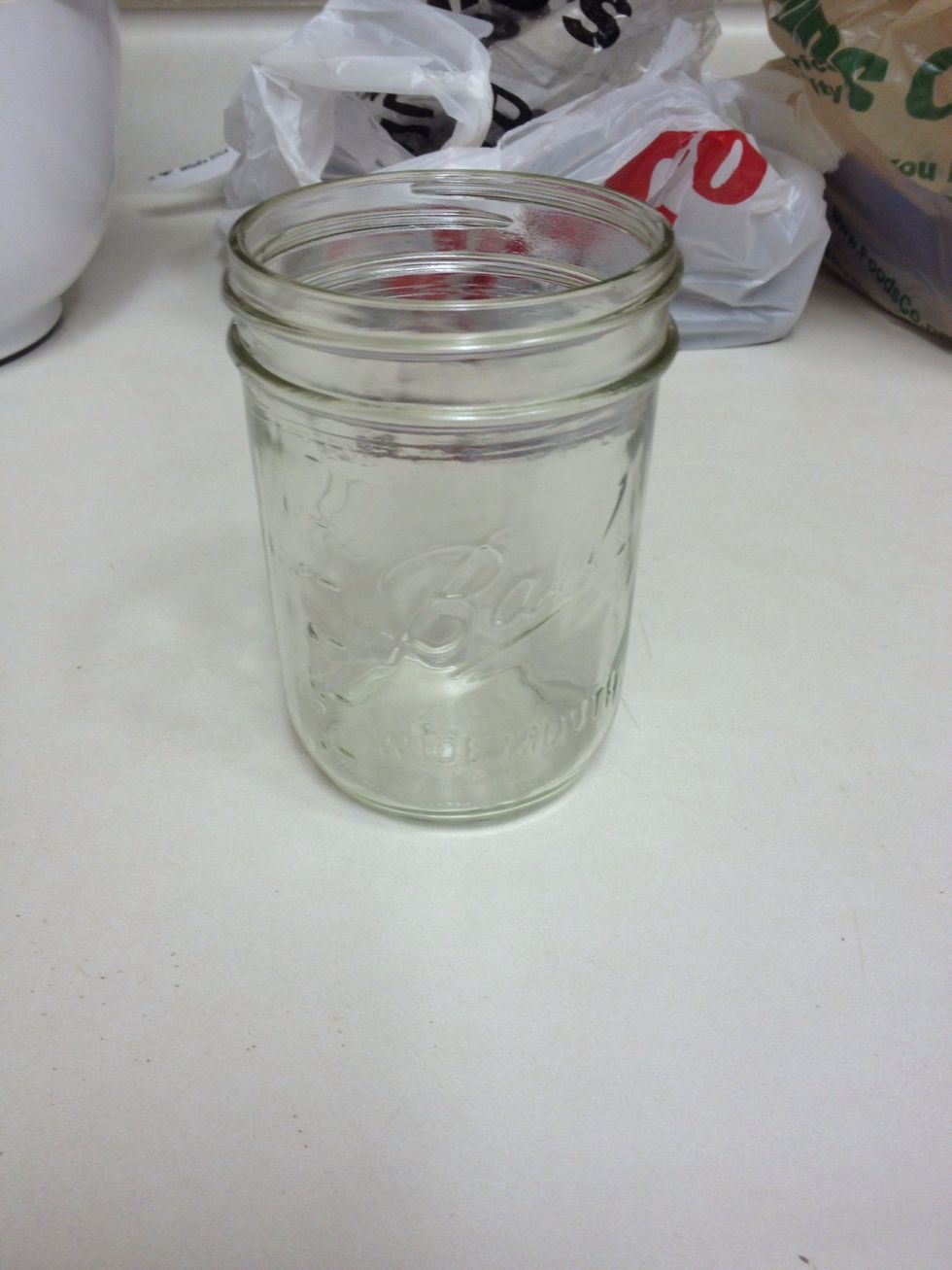 Start with a clean, dry mason jar.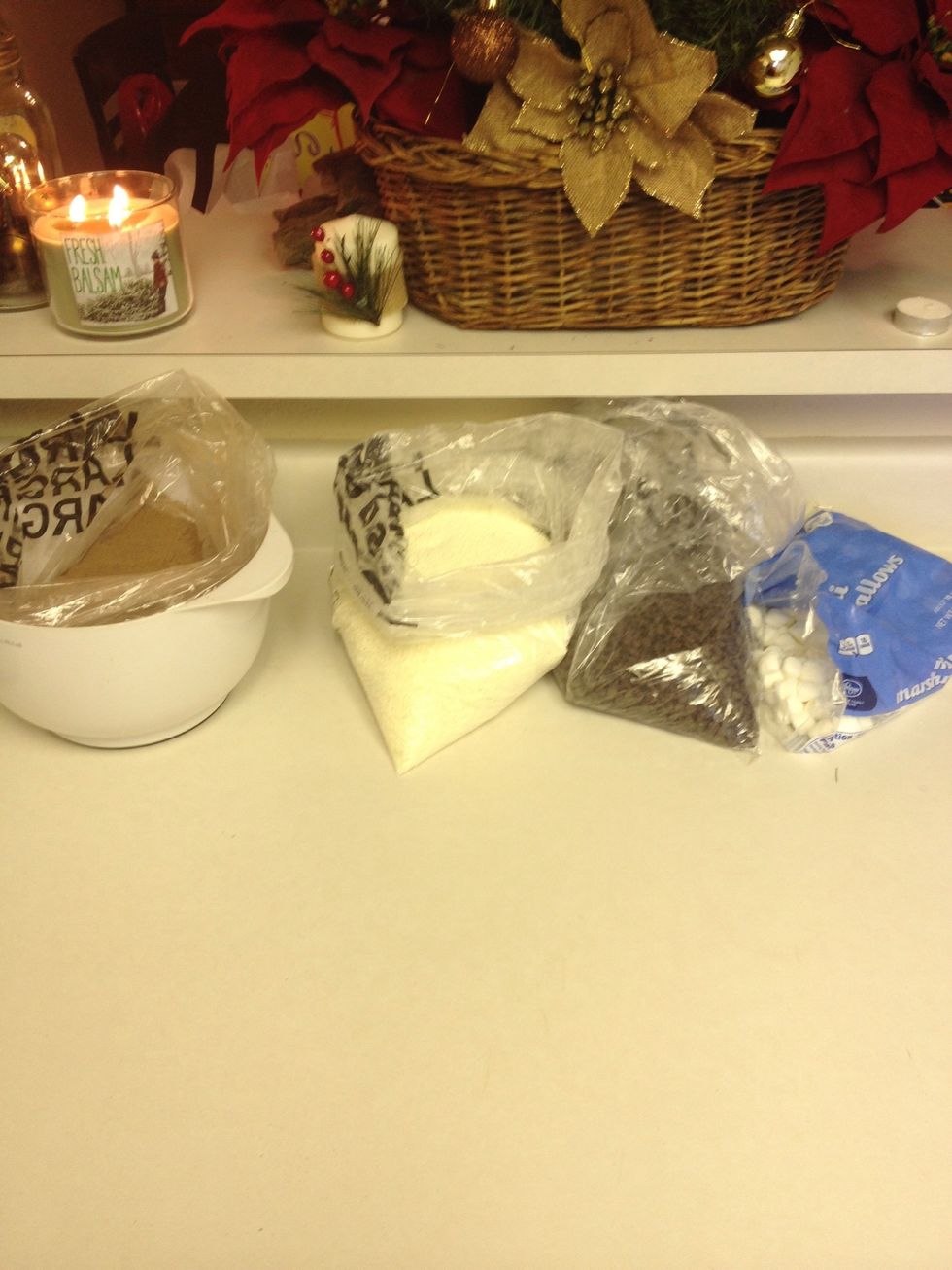 Take 1/2 cup of powdered cocoa or hot chocolate mix and 1/4 powdered milk. If you choose to use hot coco mix, you can add the powdered milk to make it a little smoother, or you can leave it out.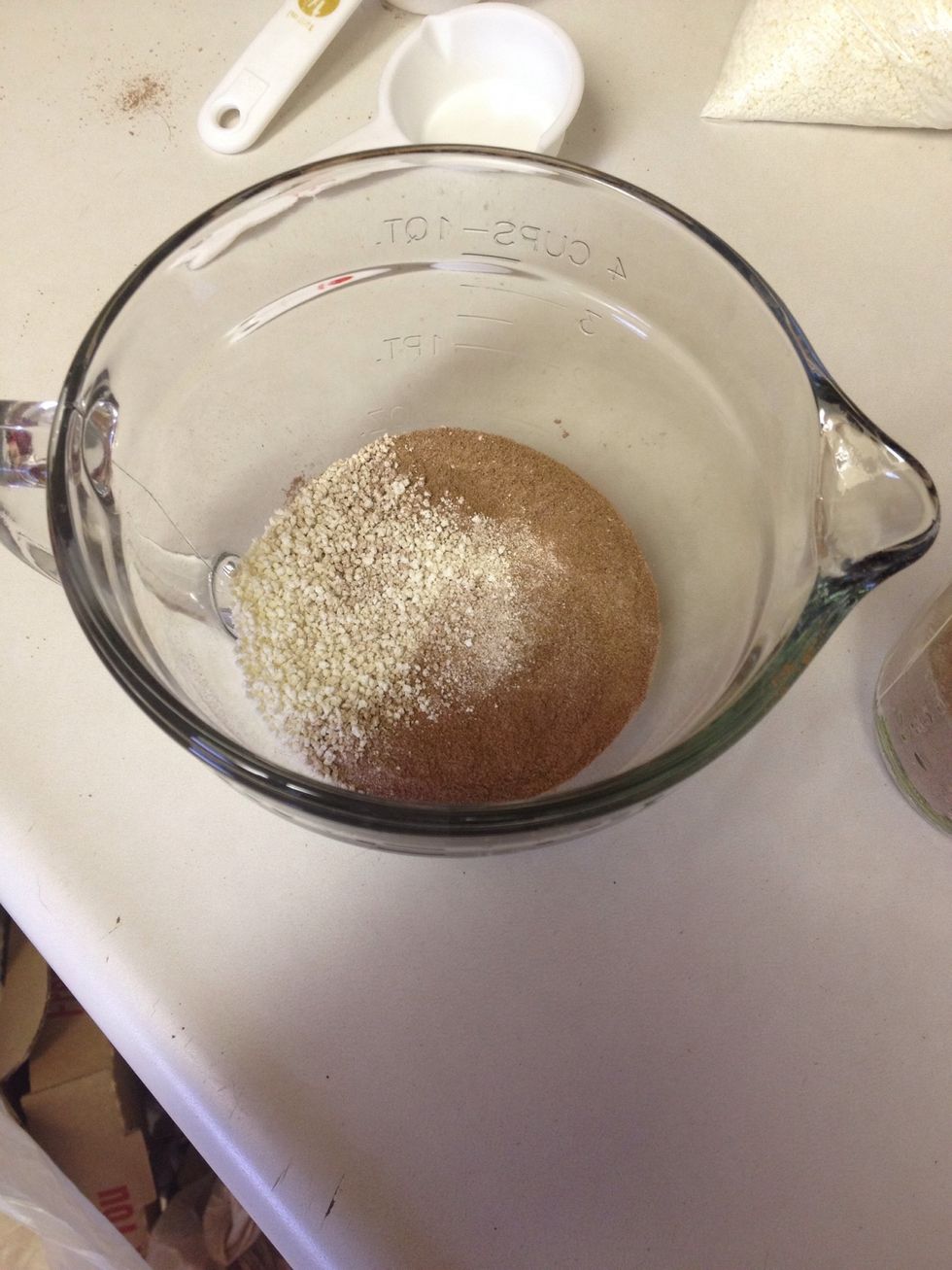 Mix together the coco and the powdered milk. If you wanted a little more decoration. You can stack the coco and the milk.
Pour your cocoa mixture into your jar. Bang your jar gently on the counter to pack down you coco mix. Then using a dry paper towel wipe the edges of your jar.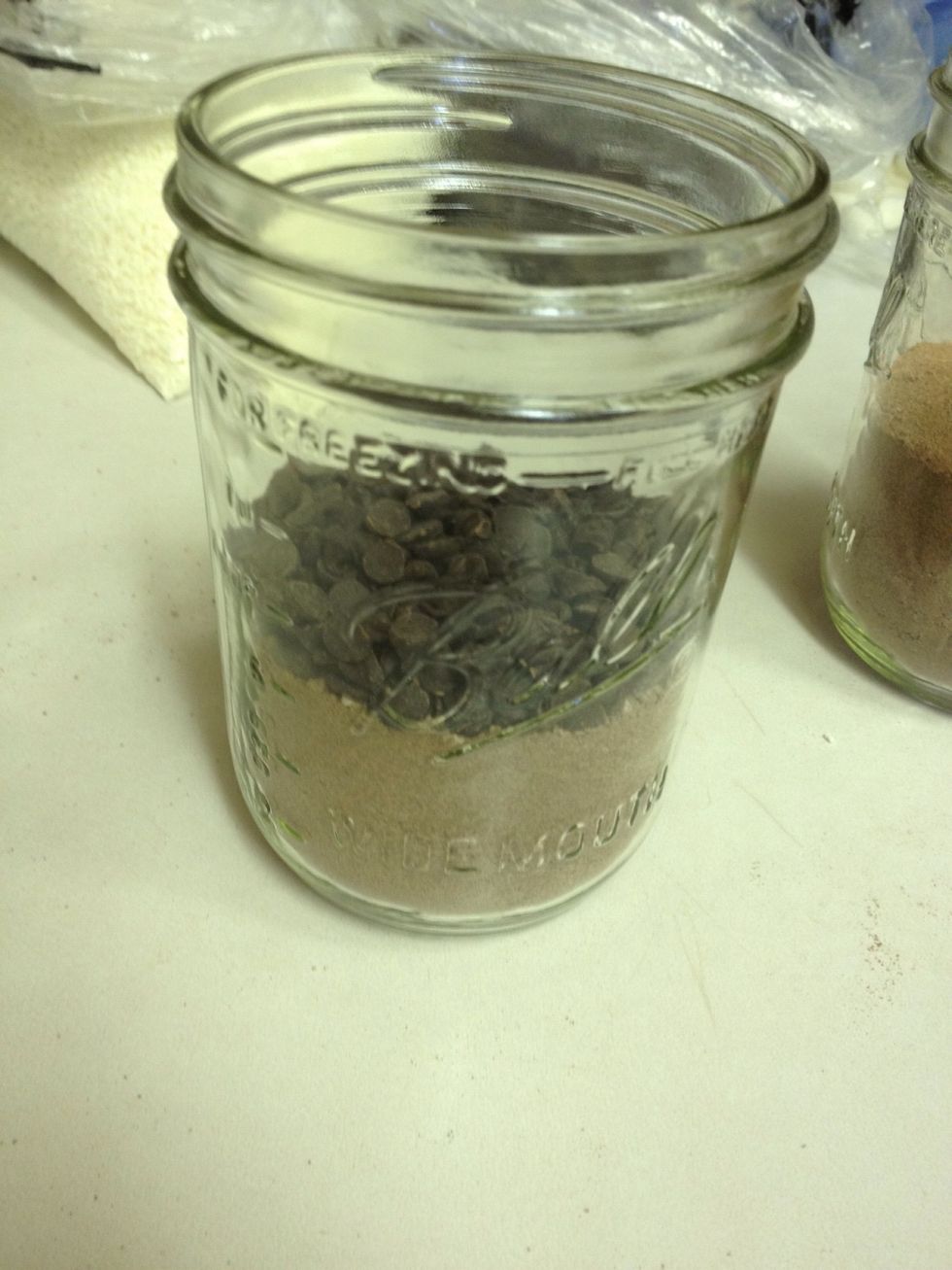 Add 1/4 to 1/2 cup of chocolate chips.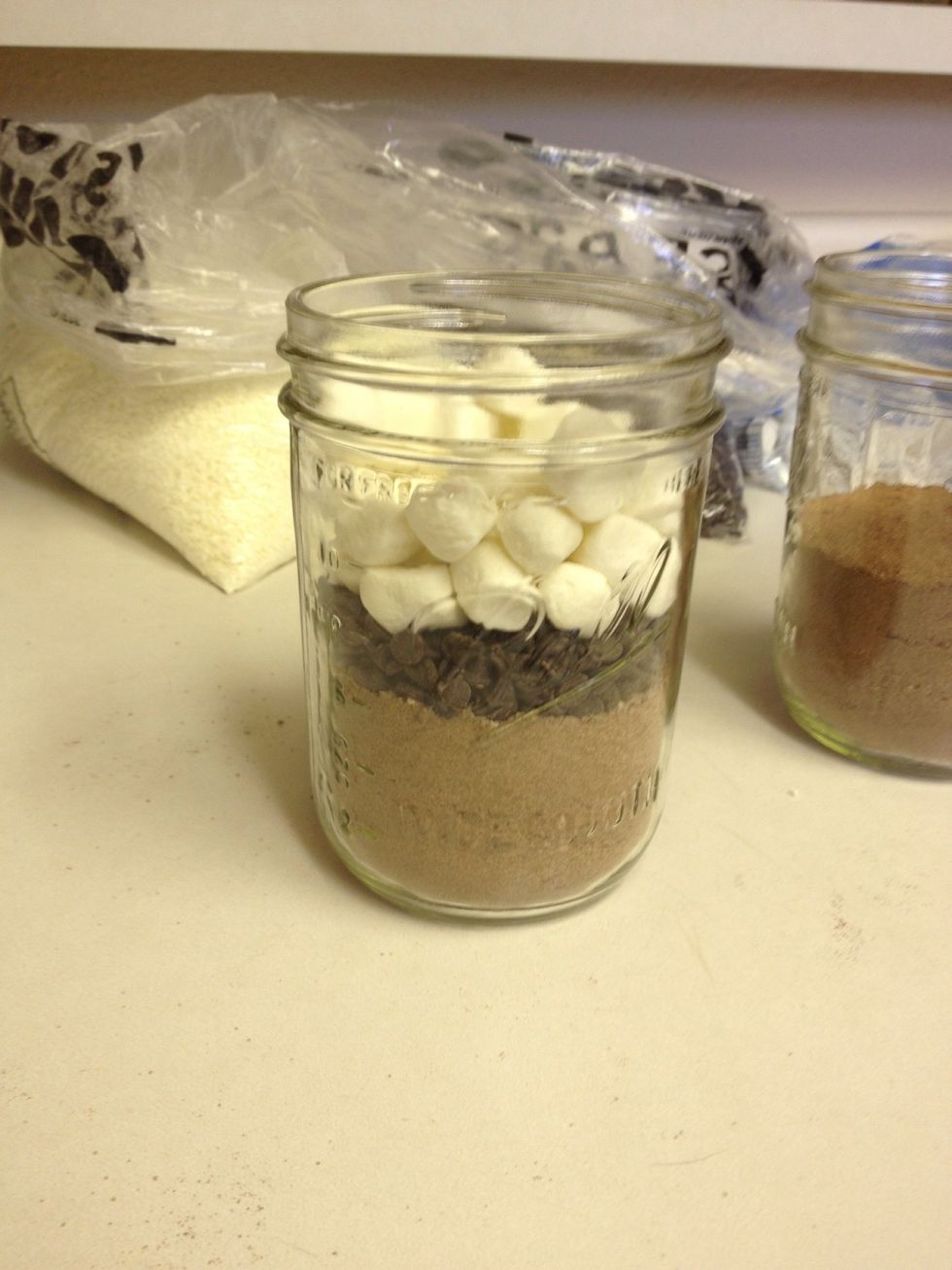 I kept it simple and just added marshmallows, but at this point you can add just about anything. Get creative and crushed up peppermint to add on top of the chocolate chips.
If you choose to add something like peppermint. Make sure you crush it really well into a fine almost sugar size consistency. Otherwise it may not melt into a cup of hot chocolate.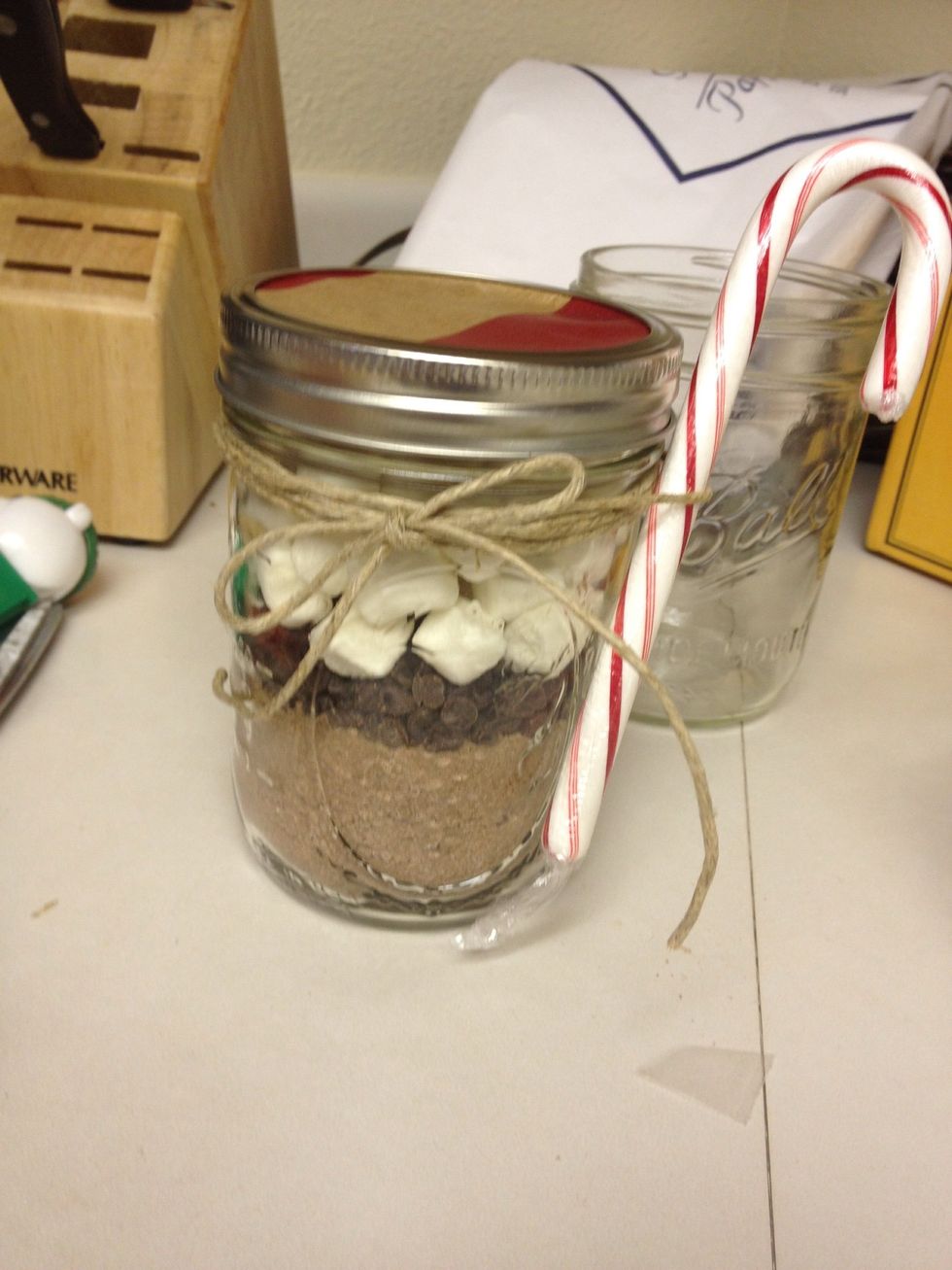 Then trace the top of your jar or add some fabric. Tie the top with ribbon, twine. Add a candy cane and a gift tag and your done!!
Recipe for making the hot coco is 3 to 4 tablespoons of coco per 8 ounces of boiling water :) Thank you for checking out my snap guide I hope you enjoy. Merry Christmas!
Powdered Cocoa powder or Hot chocolate mix
Powdered Milk
Mini chocolate chips
Marshmallows
Mason jar, or any other decorate jars
String, ribbon, or twine
Scrapbook paper or wrapping paper
Jenefer Achondo
Wife. Mom. An Interior Design Student. Blogger. I love DIY, cooking, entertaining and I would love to share with you!