How to make easy choclate, m&m, and pretzal treats!
Make Easy Choclate, M&m, and Pretzal Treats!
8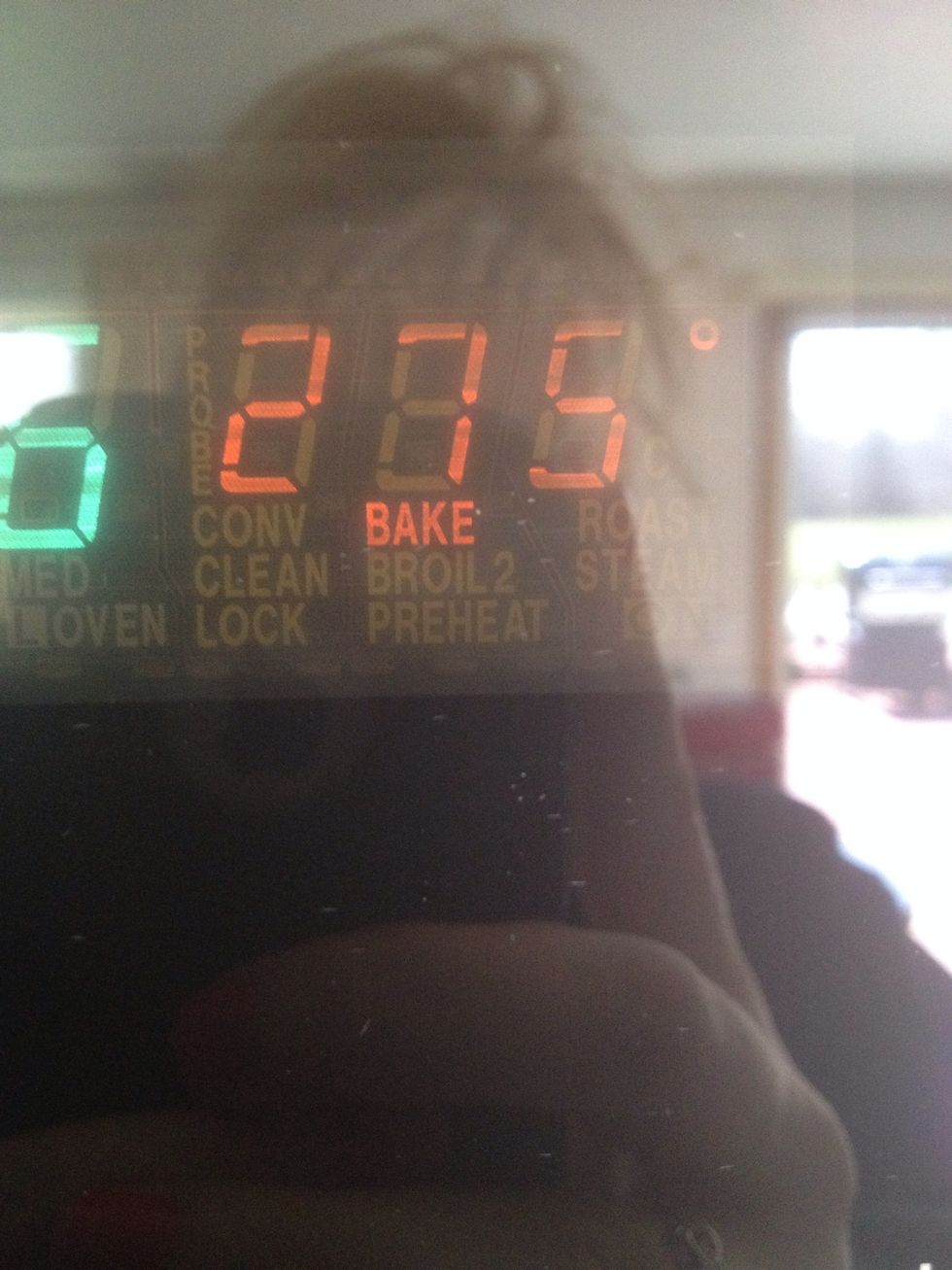 Preheat oven to 275 degrees Fahrenheit!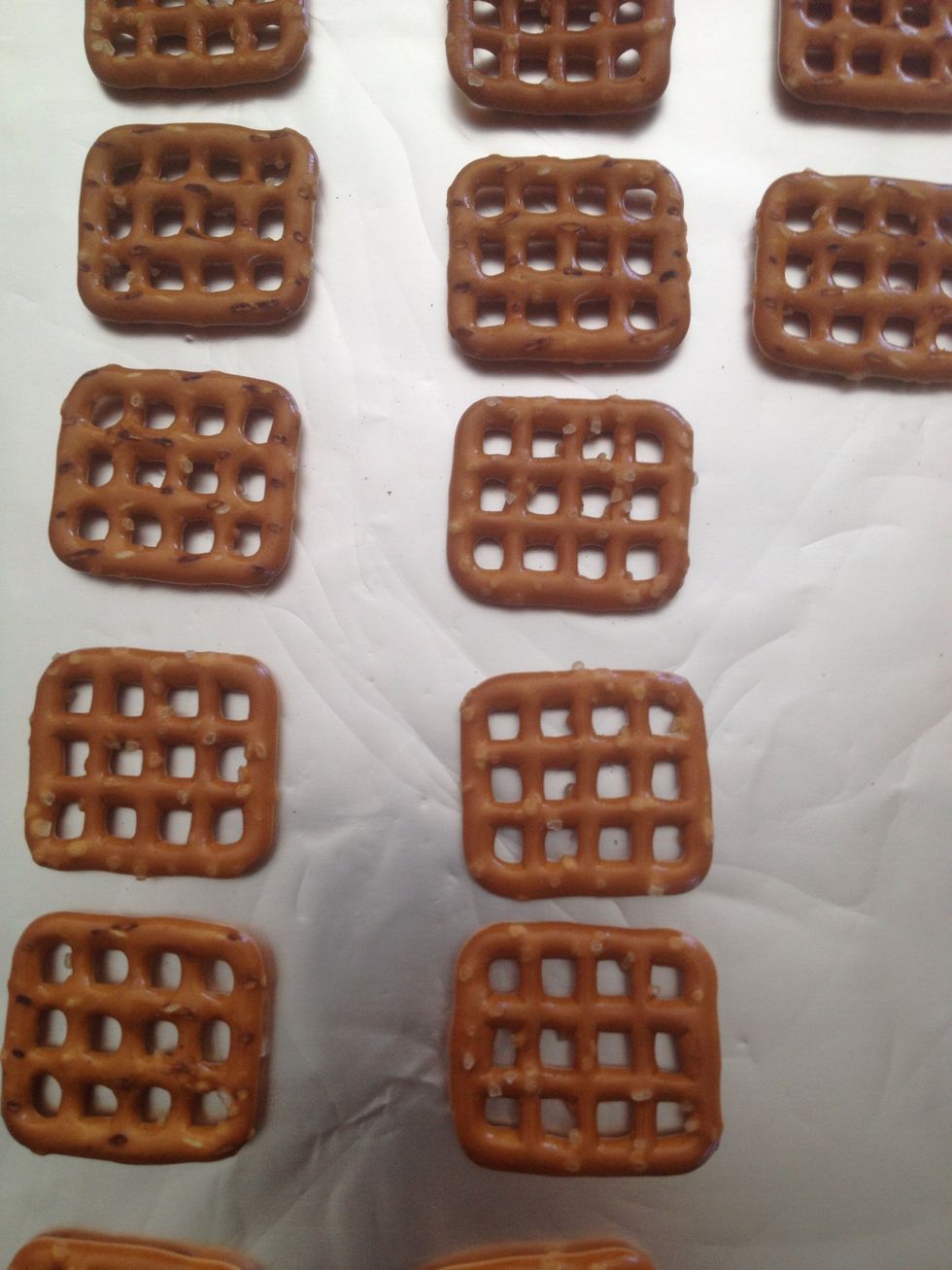 Make various rows of pretzels on wax paper on the cookie sheet!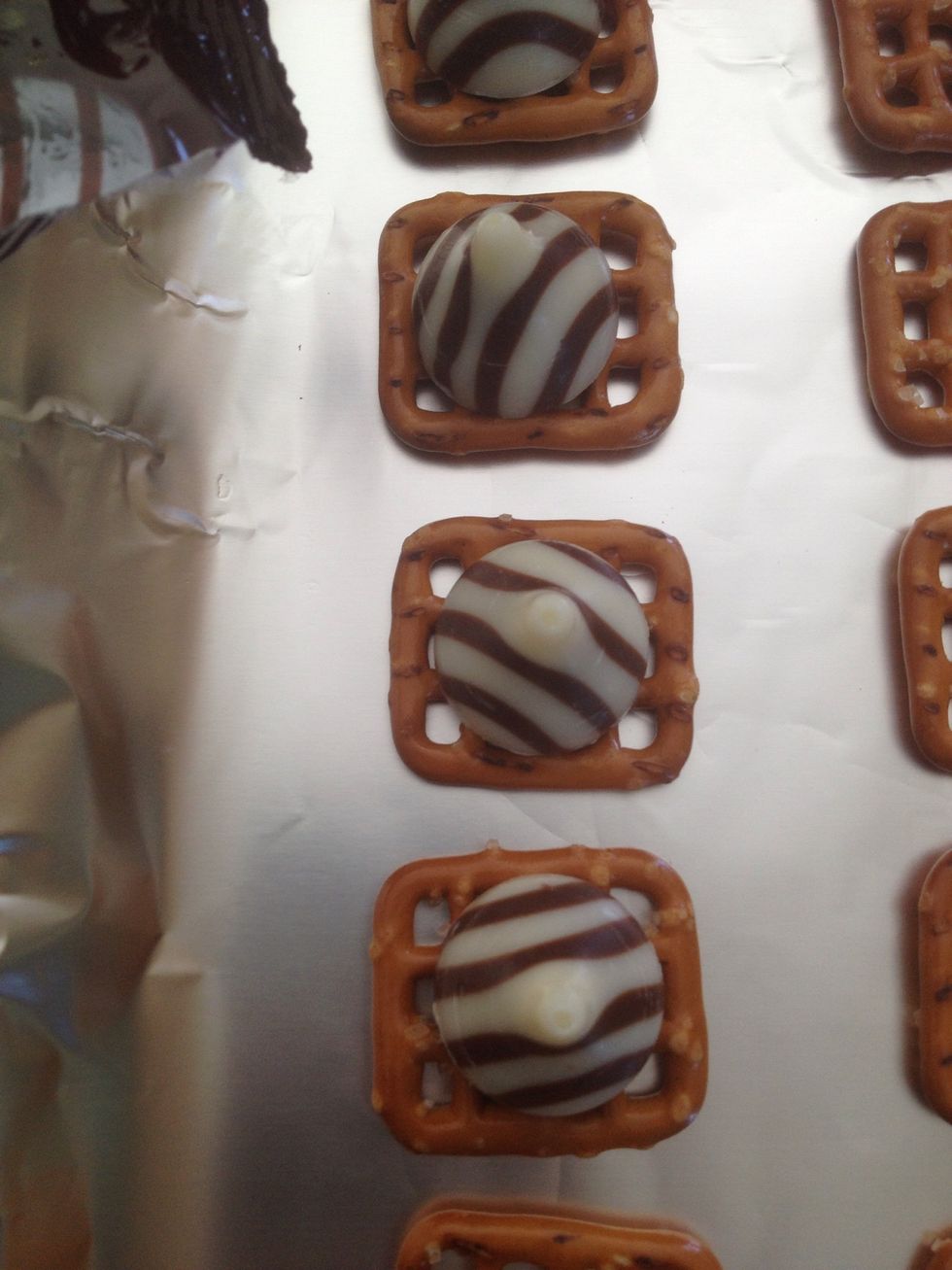 Place one hersheykiss on each pretzel!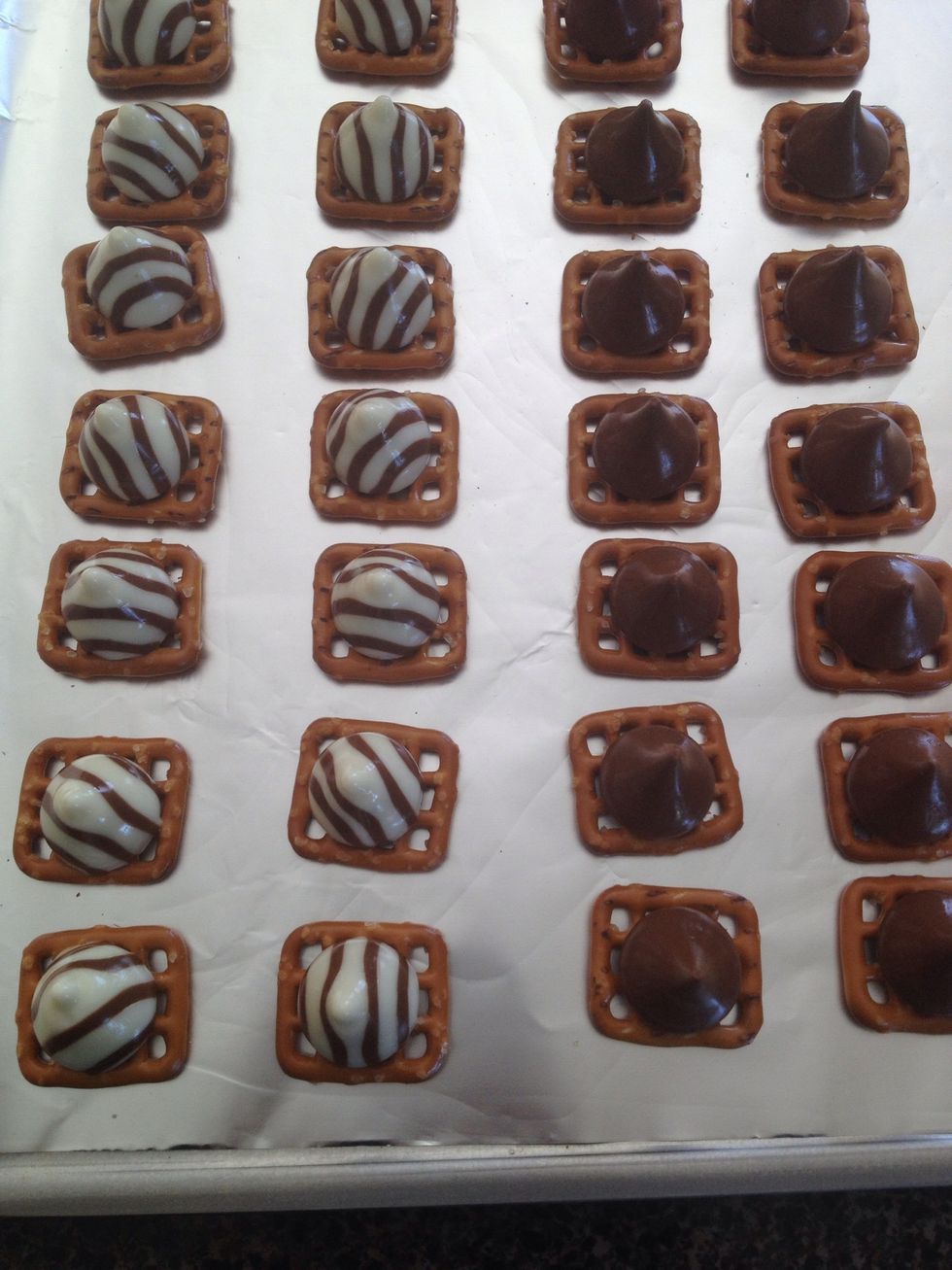 Place in oven for 45 seconds to a minute, kisses will develop a shine to them, remove from oven!
Carefully place m&m at center of kiss and press down lightly. Place in refrigerator until chocolate is hard again! Enjoy!!
Square shaped pretzels
Hersey kisses
M&Ms
Wax paper
Cookie sheet
Oven