STEP 1. Preheat oven to fan-forced 180 degrees.
STEP 2. Cream the butter and sugar.
STEP 3. Sift in flour, and mix to combine the ingredients.
STEP 4. Add the condensed milk and combine the mixture. Add the choc chips.
STEP 5. Roll the mixture into teaspoon size balls. Flatten slightly using a fork.
STEP 6. Place the baking paper onto the baking tray and place the balls on top.
STEP 7. Bake for 10-12 minutes, until slightly crispy on top.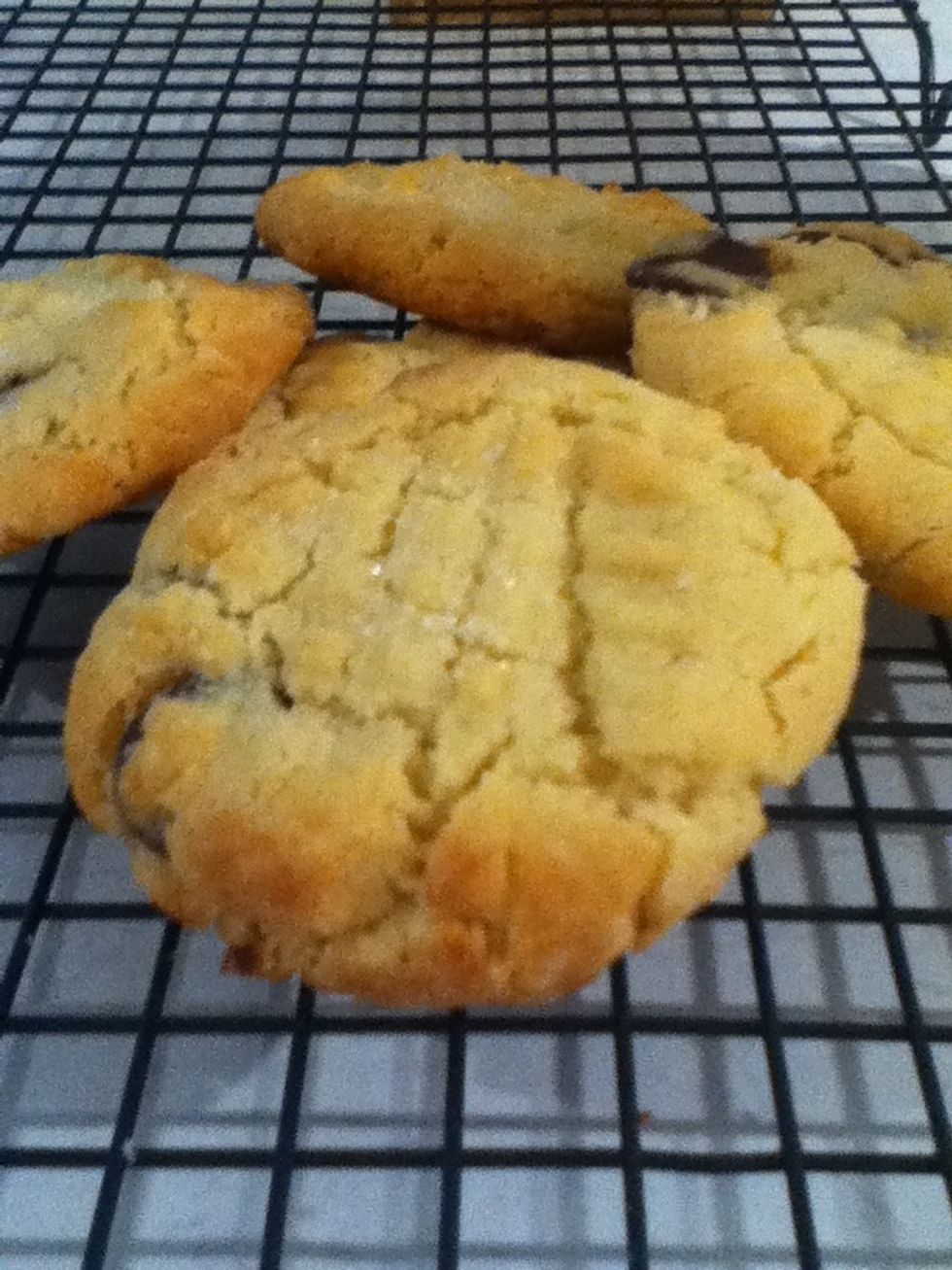 ENJOY! :D
250.0g Butter
1/2c Sugar
1/2c Self-rising flour
200.0g Condensed milk
Choc Chips
1.0 Medium Bowl
1.0 Fork
Baking tray
Baking paper