It's a quick and easy soup. You can substitute any ingredients. I filleted my chicken breast for faster cooking.
7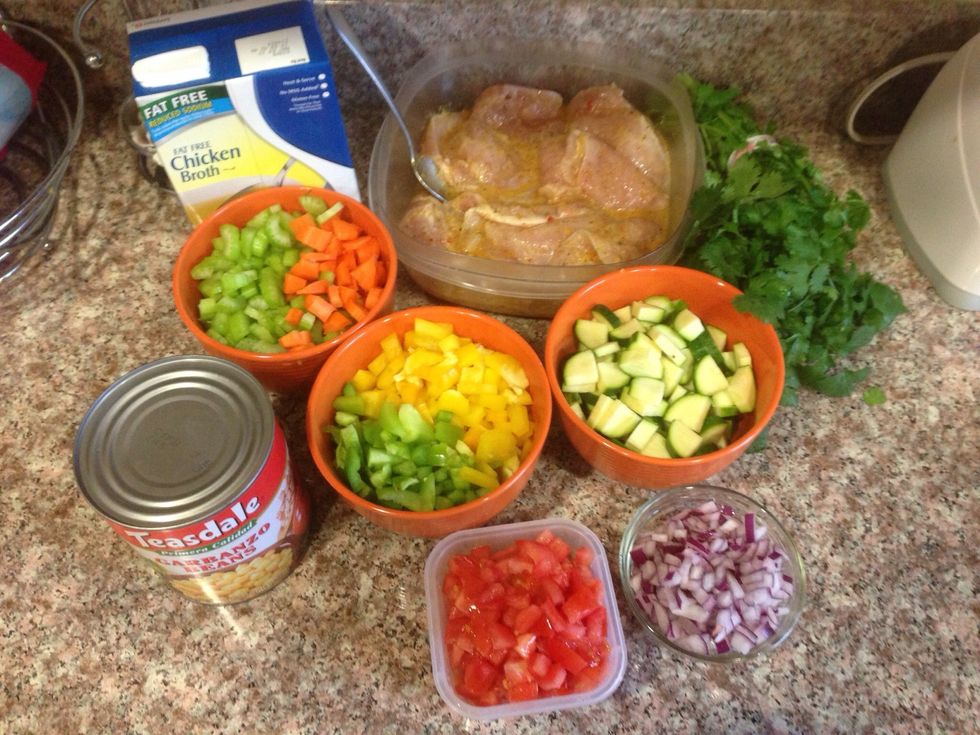 Gather ingredients, season chicken to your taste, cut up veggies.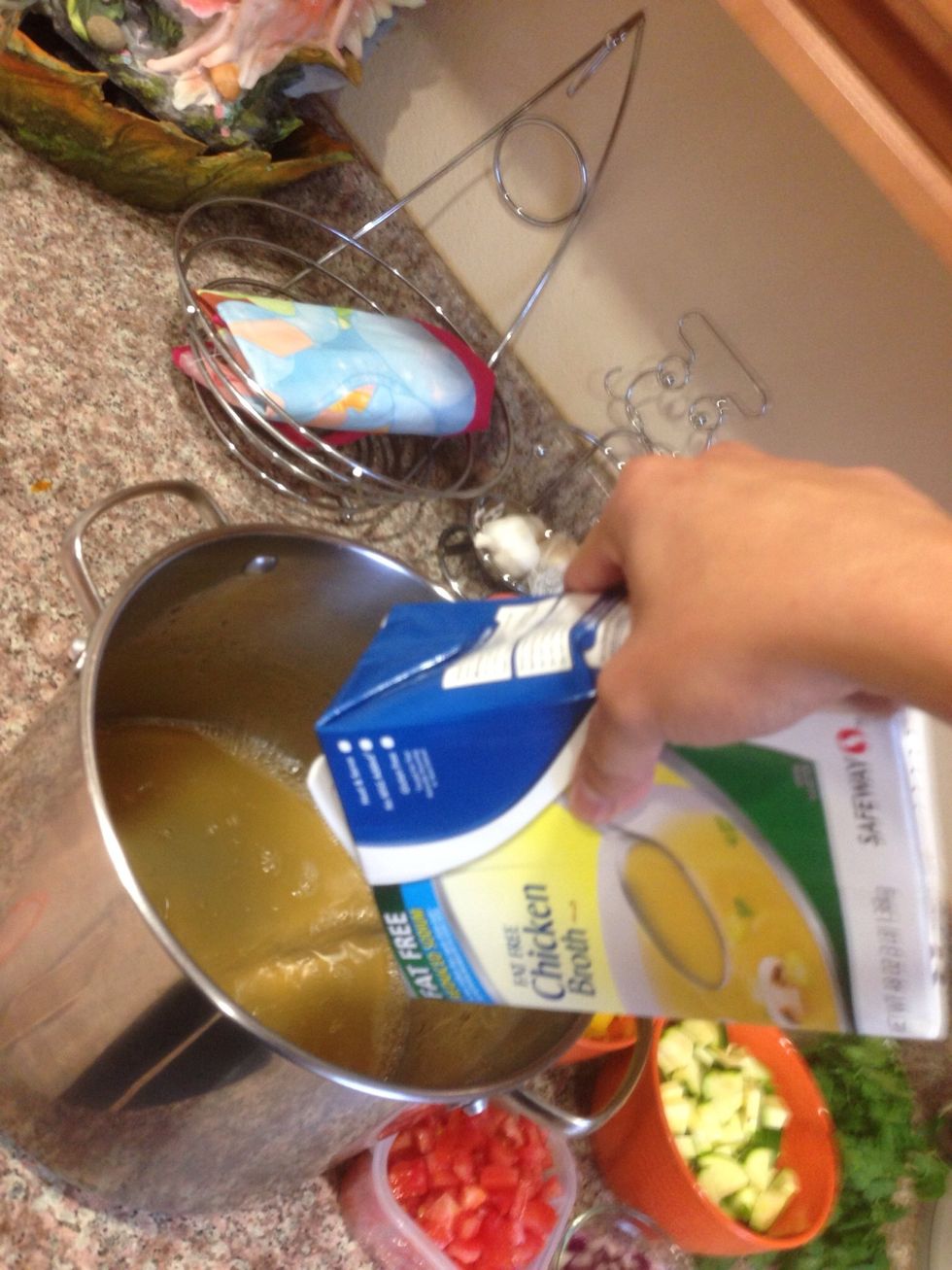 Pour chicken broth, water and bring to a boil add celery and carrots. Meanwhile brown chicken.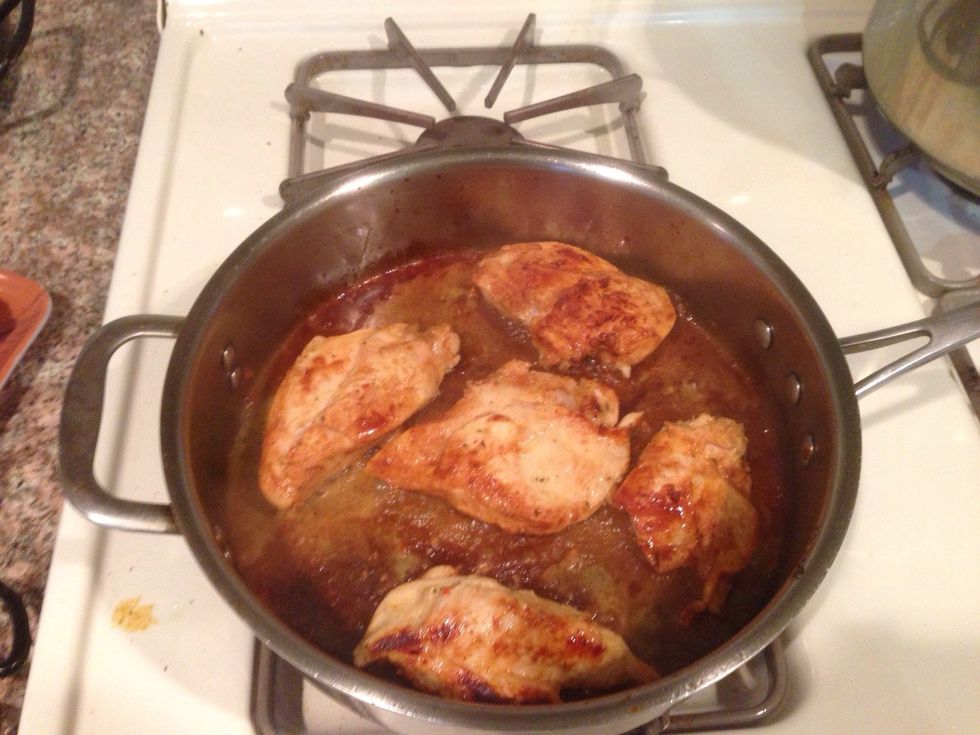 Brown chicken breast but don't over cook. They Can finish cooking in the soup mix.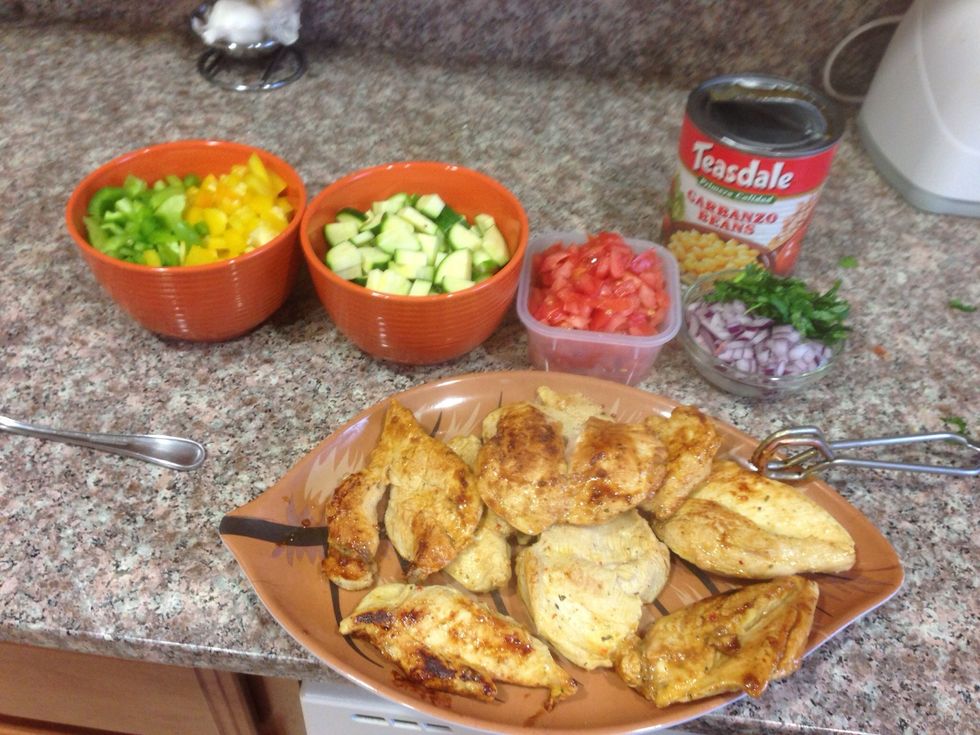 Cut up chicken.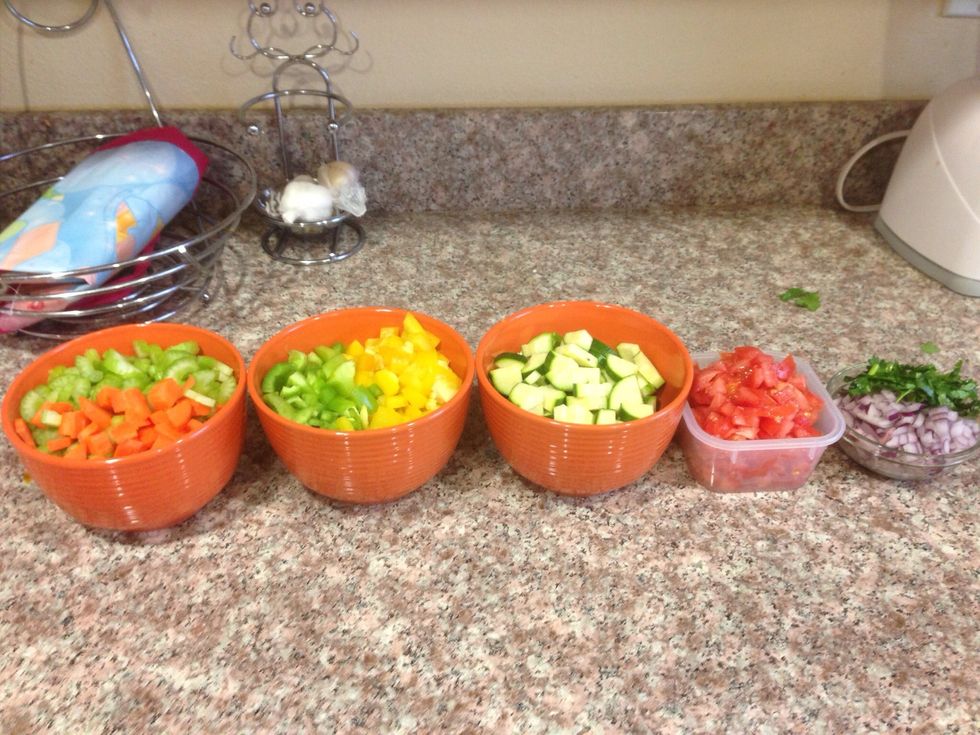 Then add bell peppers and zucchini to soup mix.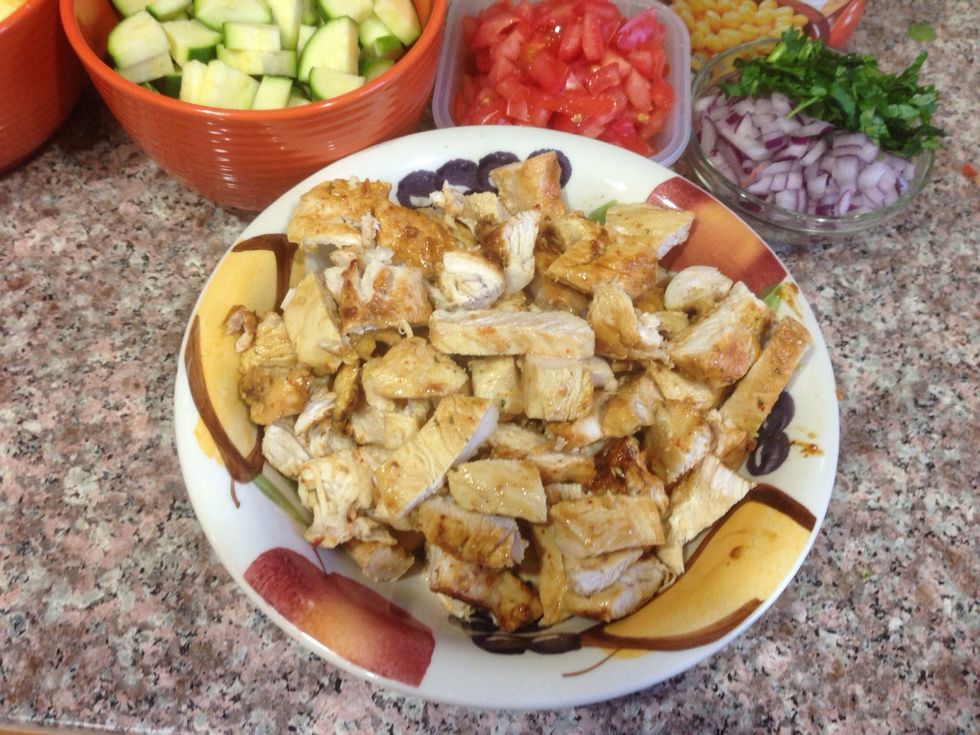 Add chopped chicken and garbanzo beans.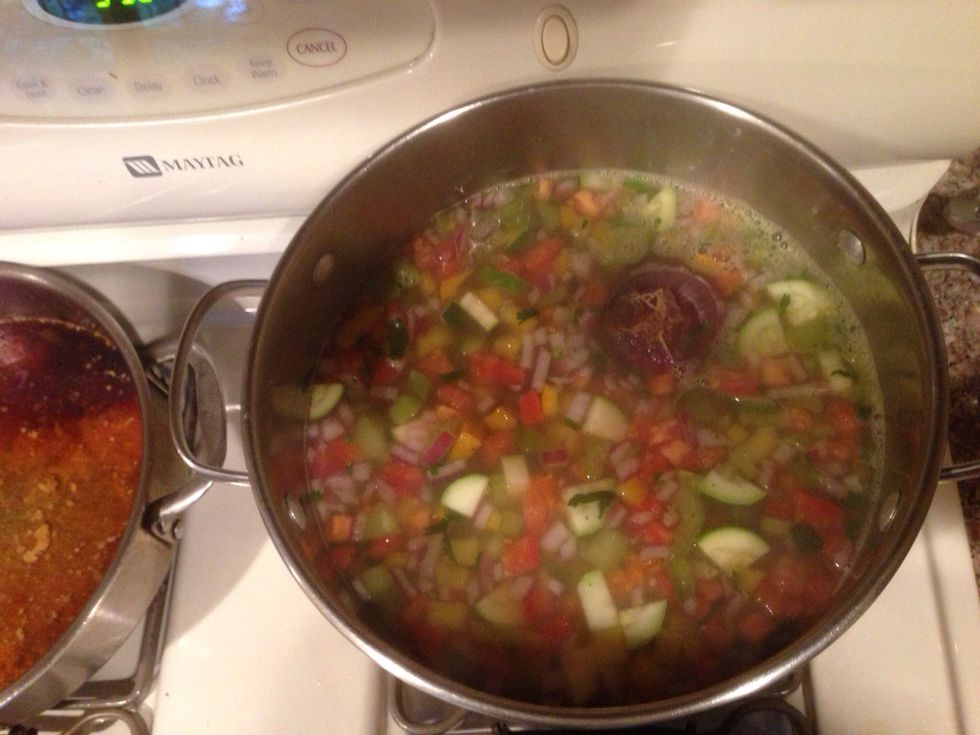 Last add the tomatoes and cilantro bring back to a boil and turn off, add salt if needed. (That's a purple onion remove when done)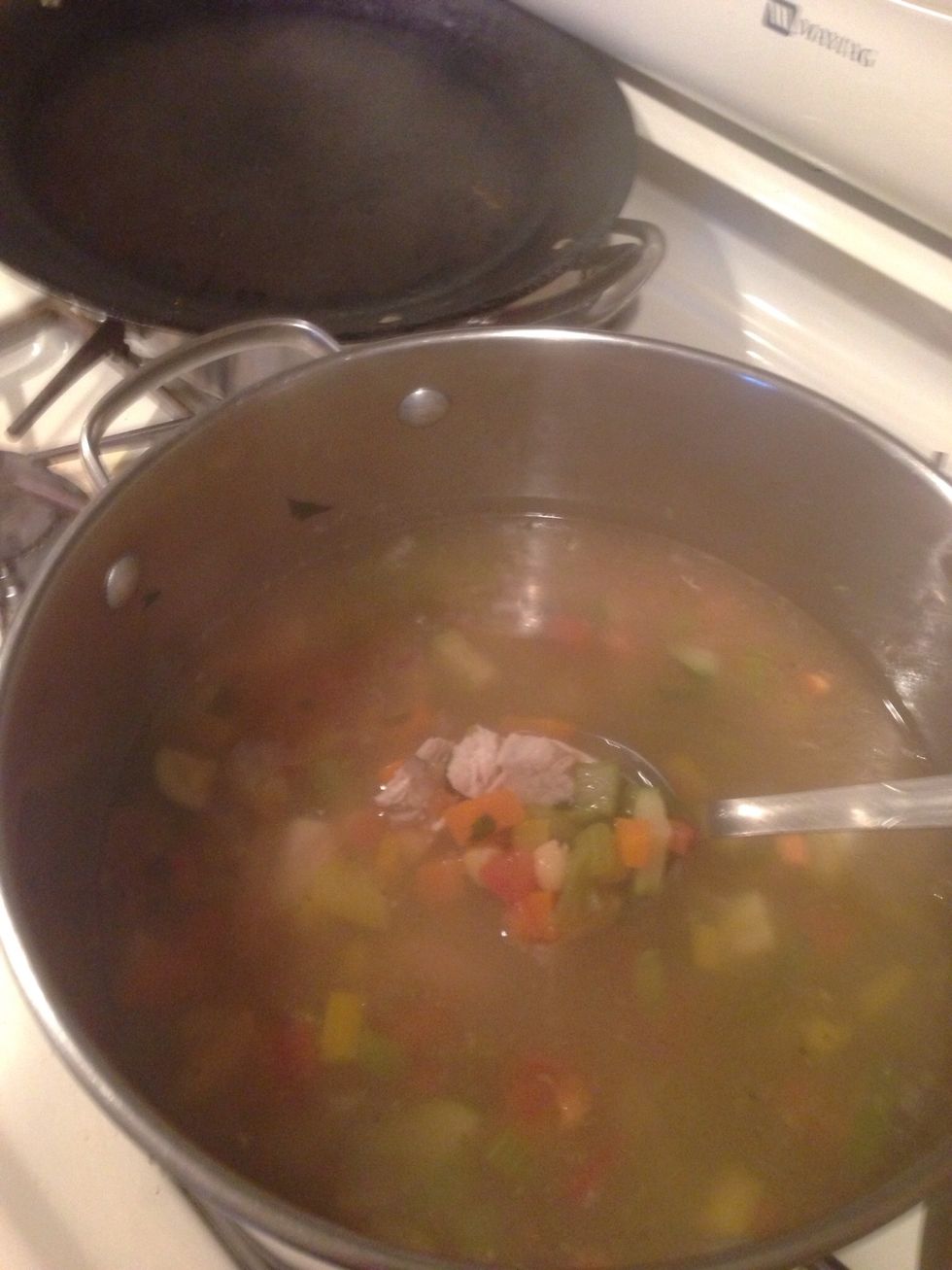 Ready to serve.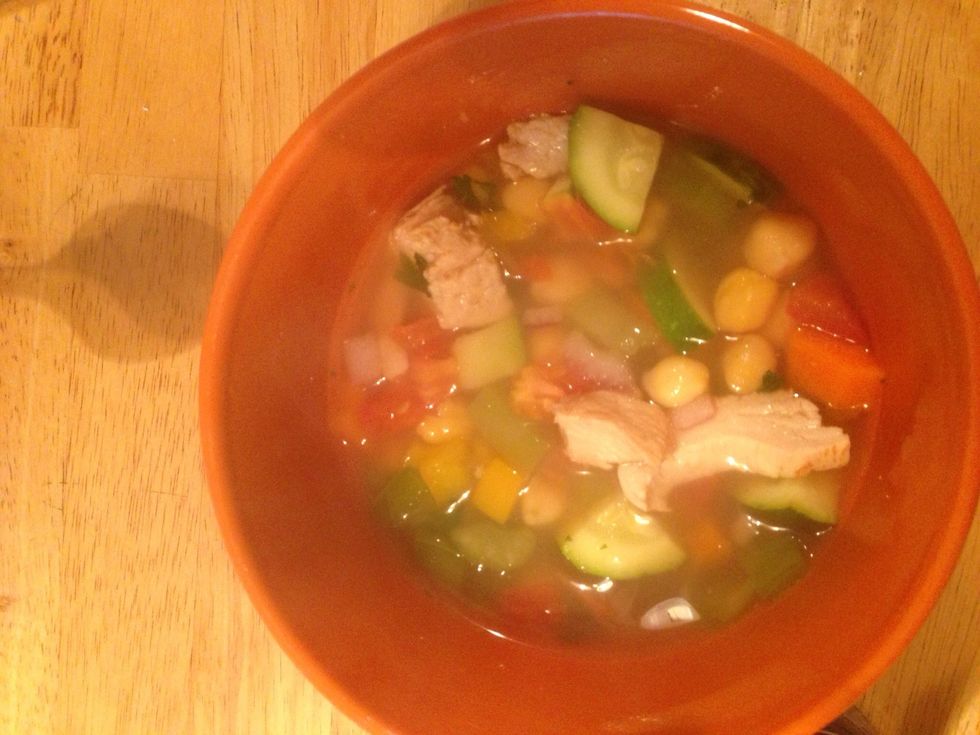 Enjoy with your favorite garnish.
2.0 Bell Peppers
3.0 Celery
2.0 Carrots
1.0 Onion
2.0 Zucchini
1.0 Tomatoes
Chicken broth
4.0 Chicken breast
Salt
1.0 Canned garbanzo
Cilantro
Motor Pzycho
I'm no professional chef, cooking is my favorite hobby, and I come to this app to get ideas as well as to give ideas.