How to make easy chicken tikka skewers
Quick easy impressive looking Tikka skewers. Perfect for a summer BBQ.
33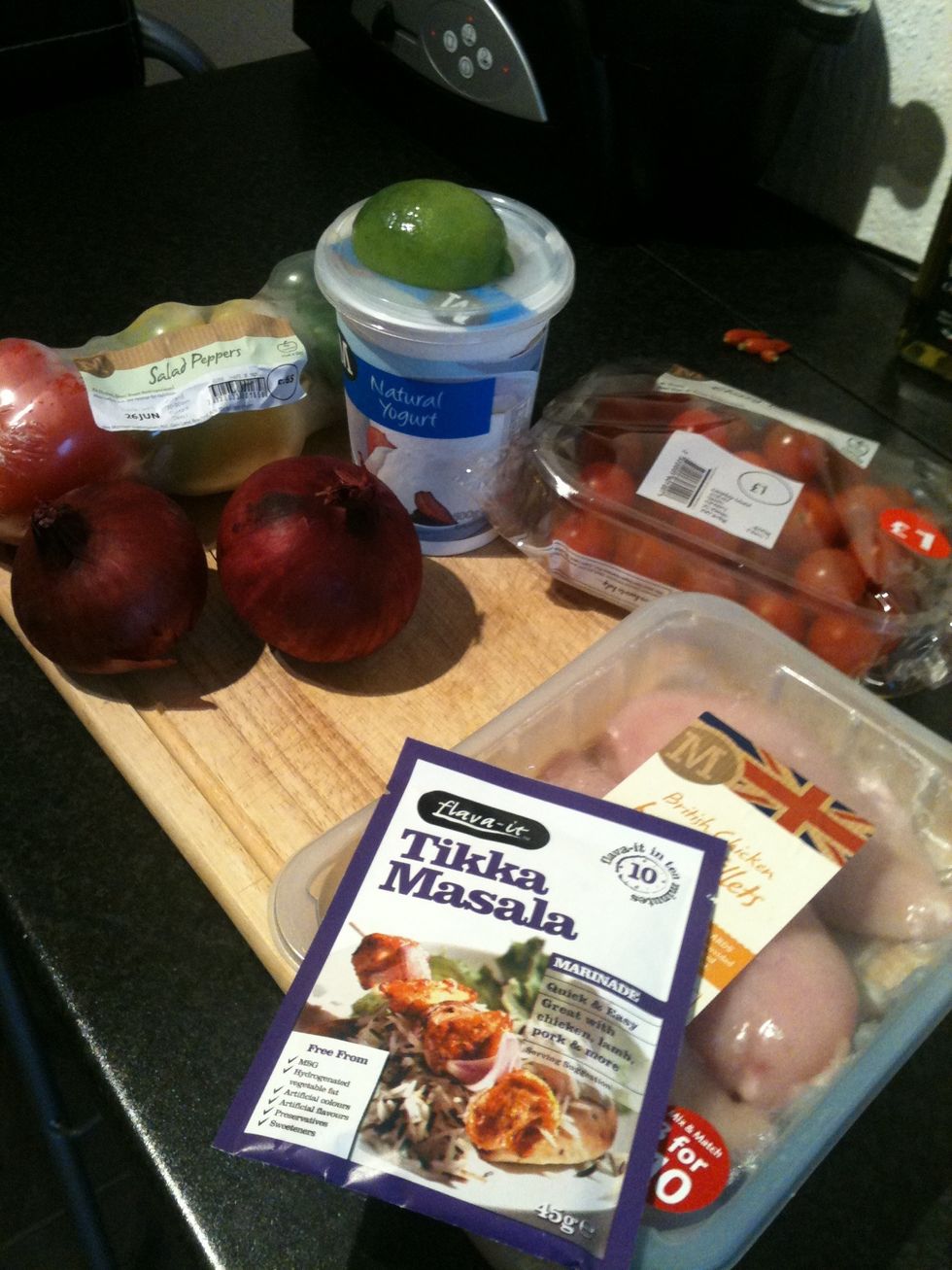 Things you will need. The tikka mix is just a easy cheat. Also cheap to buy. If you have the individual spices and the time you can make your own.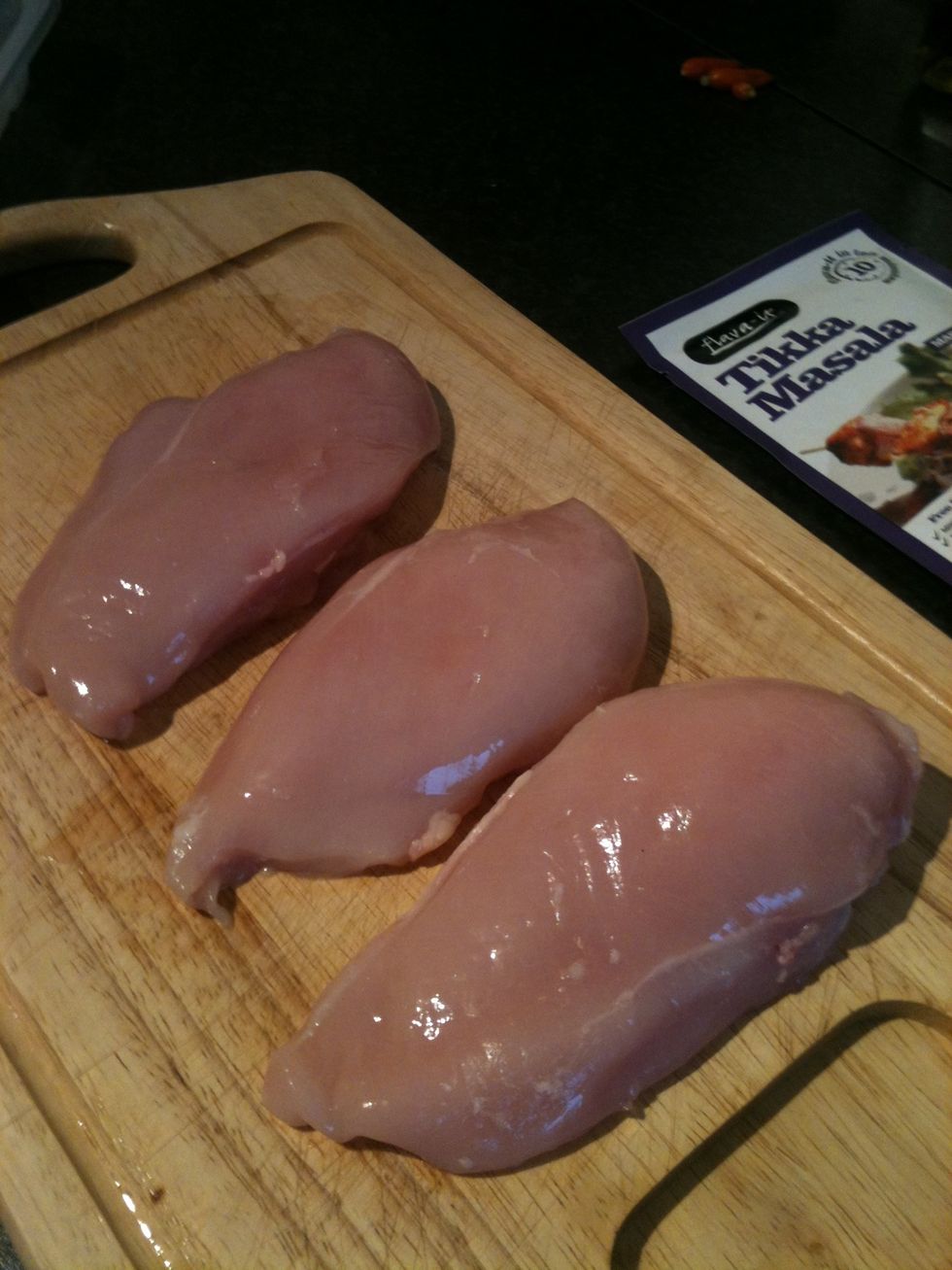 Take your chicken breasts depending on the size you can use 3 or 4.
Squeeze the line juice over the chicken.
Add the yogurt and spice mix. Stir well.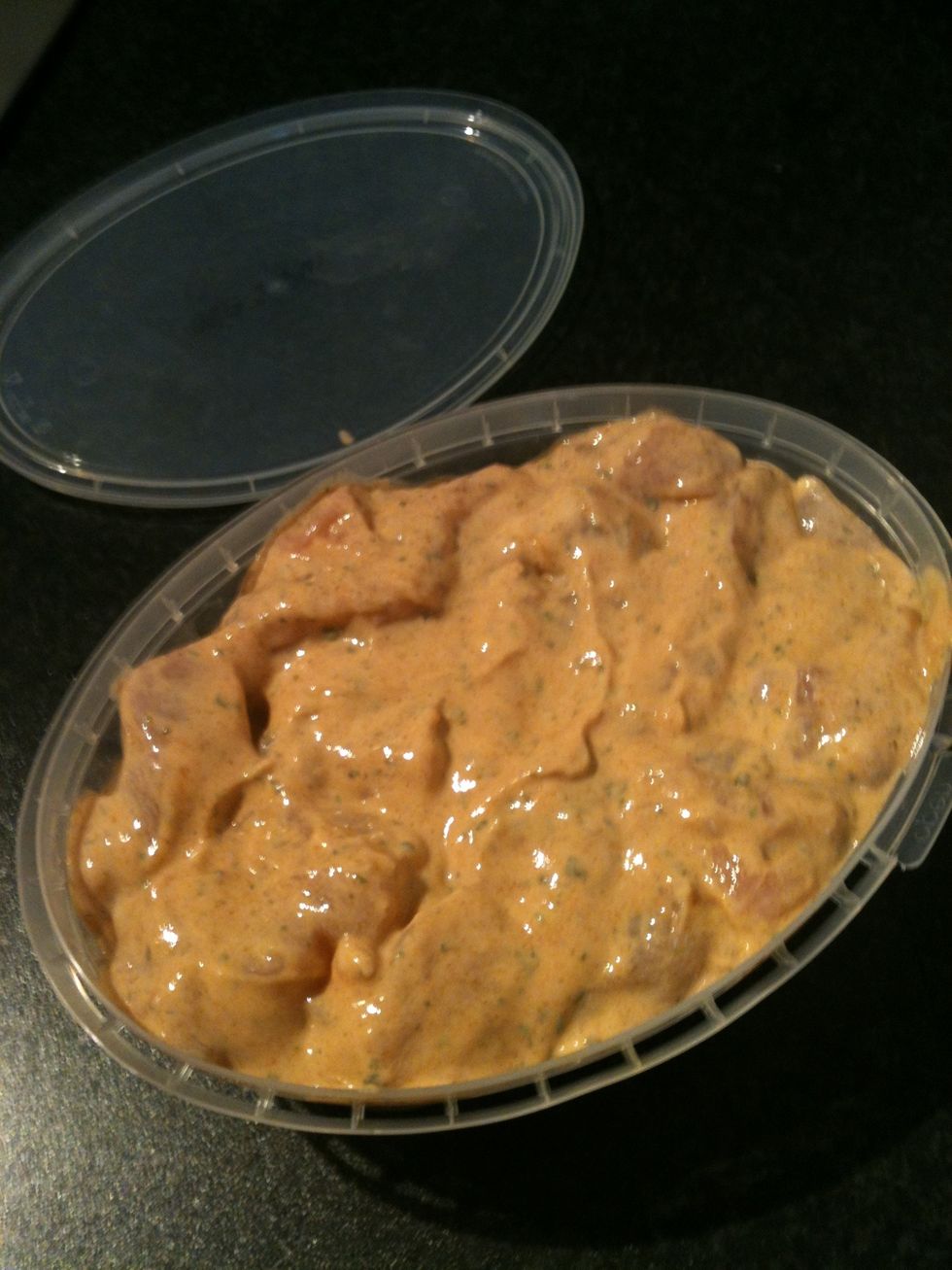 Transfer into a sealable container.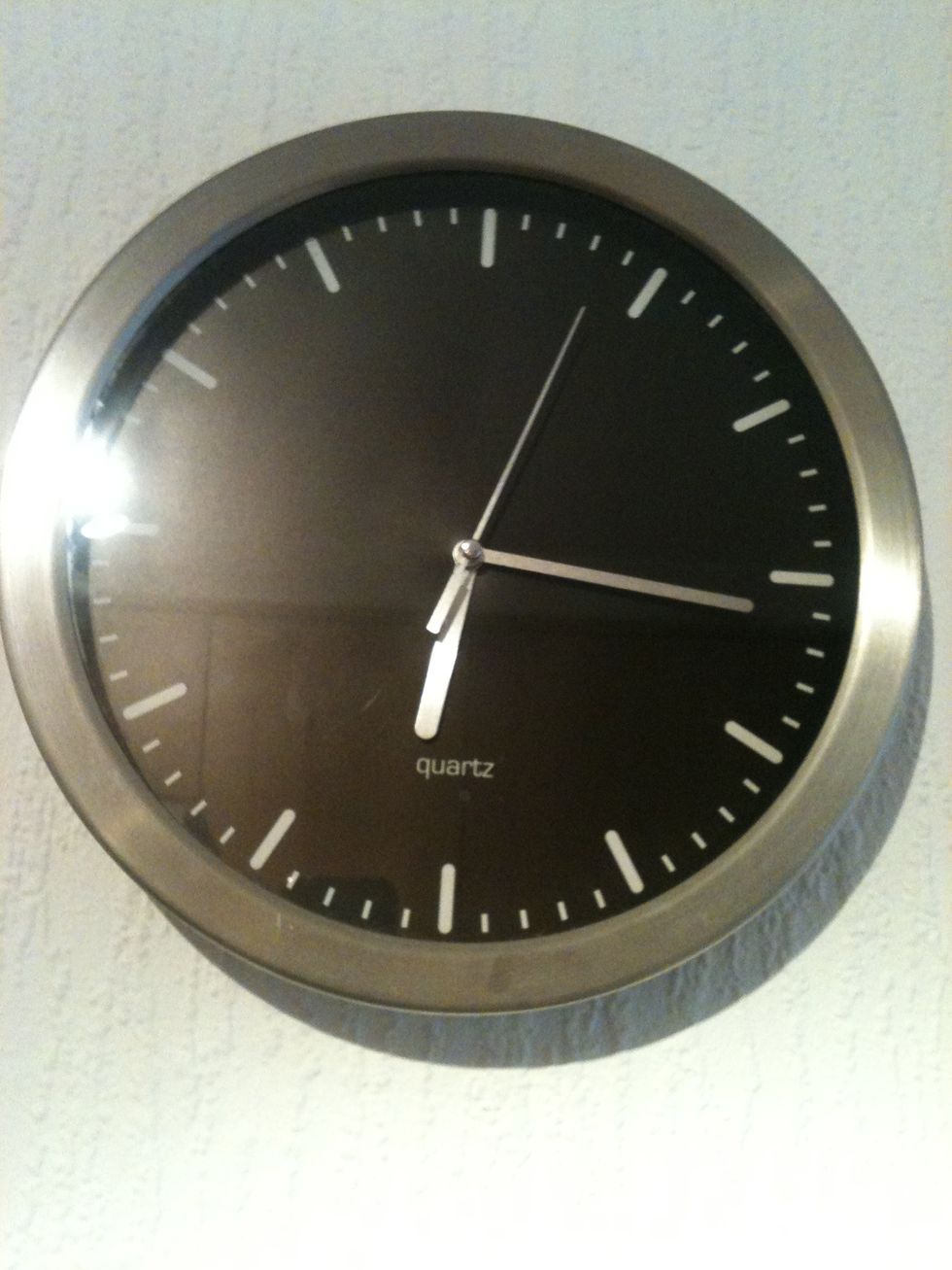 Put in the fridge for 3-4 hours. You can use straight away but best to marinade.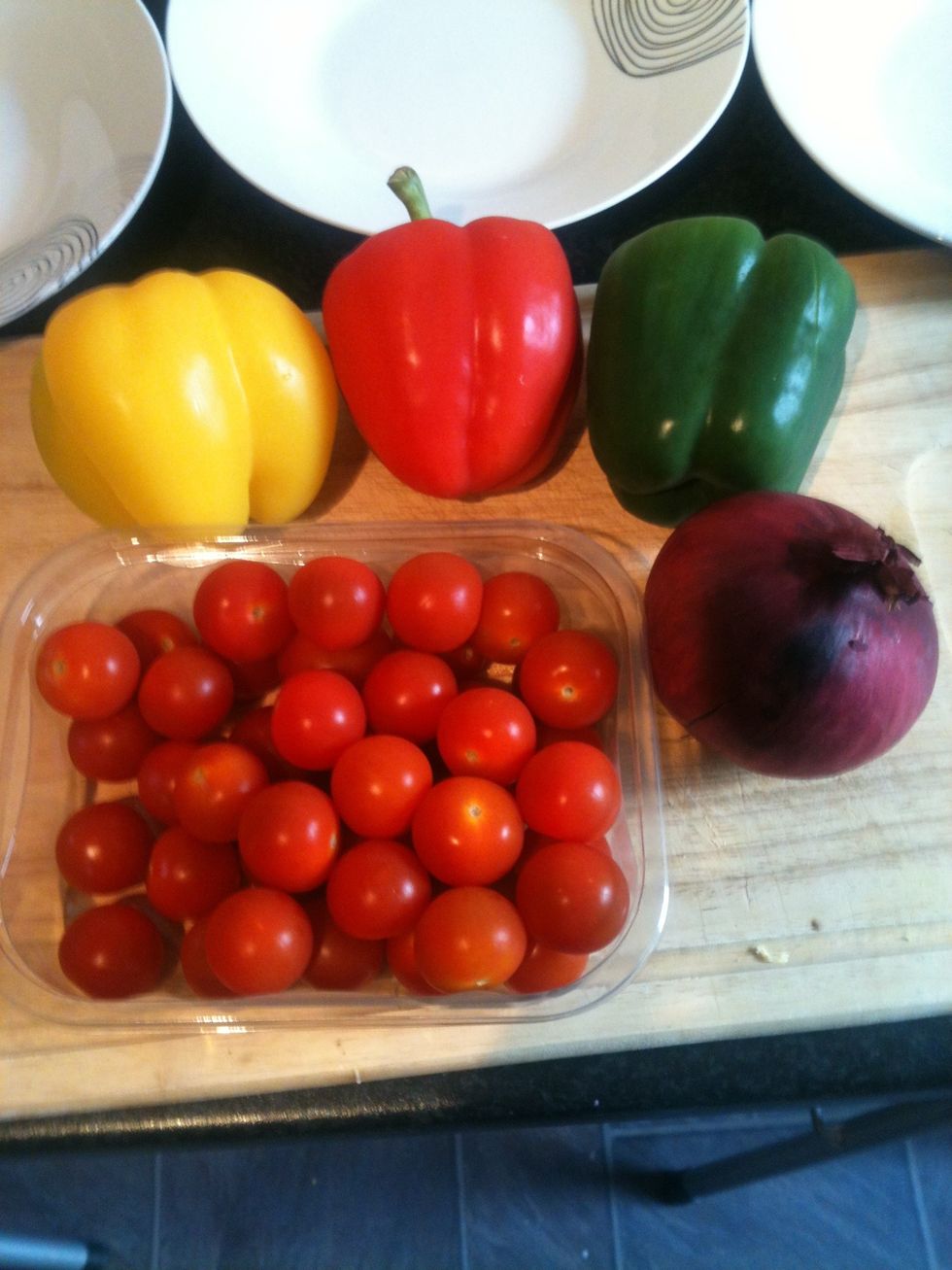 When the chicken is marinading cut up your veg into chunky squares leave the tomatoes whole.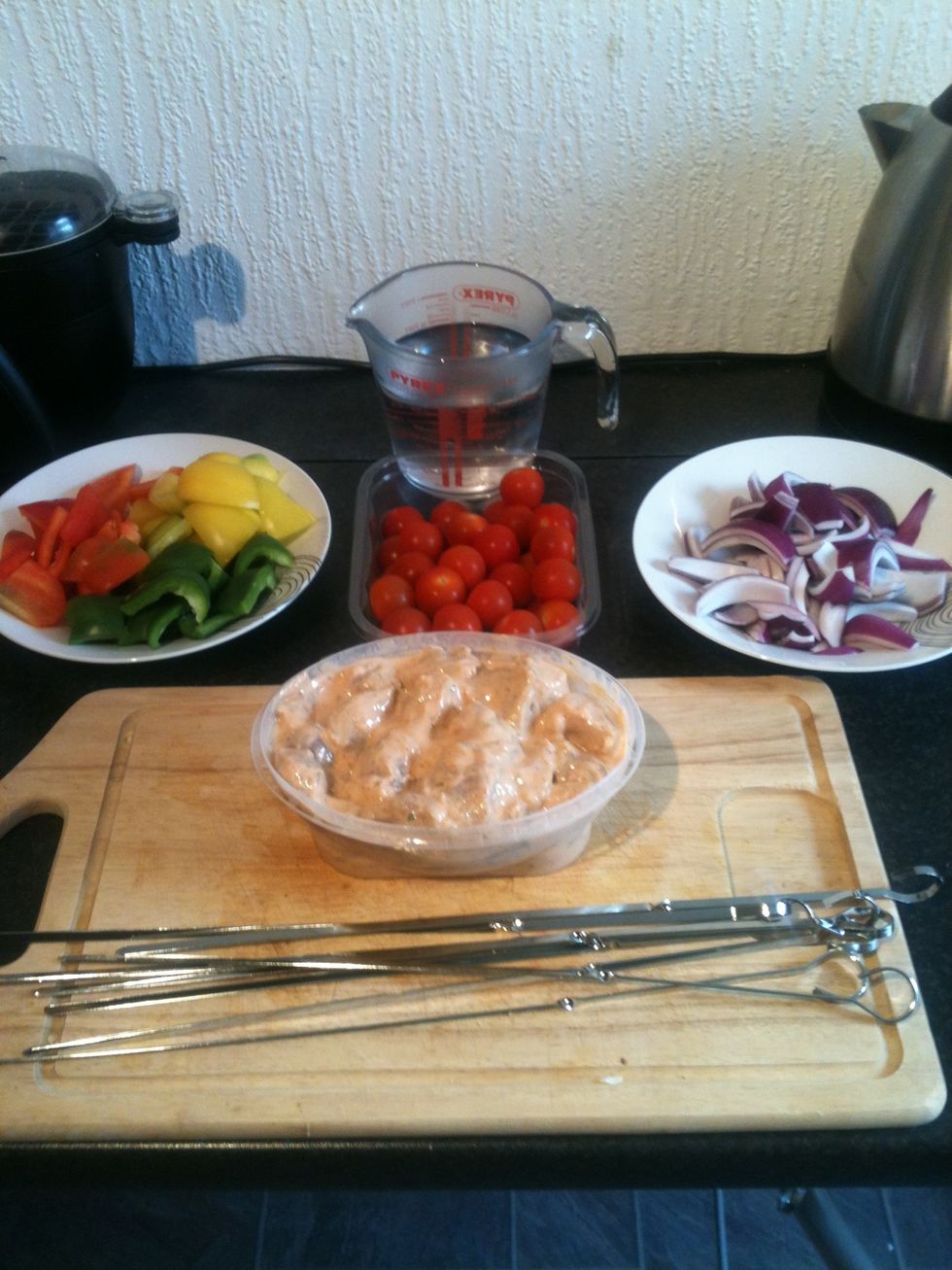 Take the chicken out. Now we are ready to skewer up.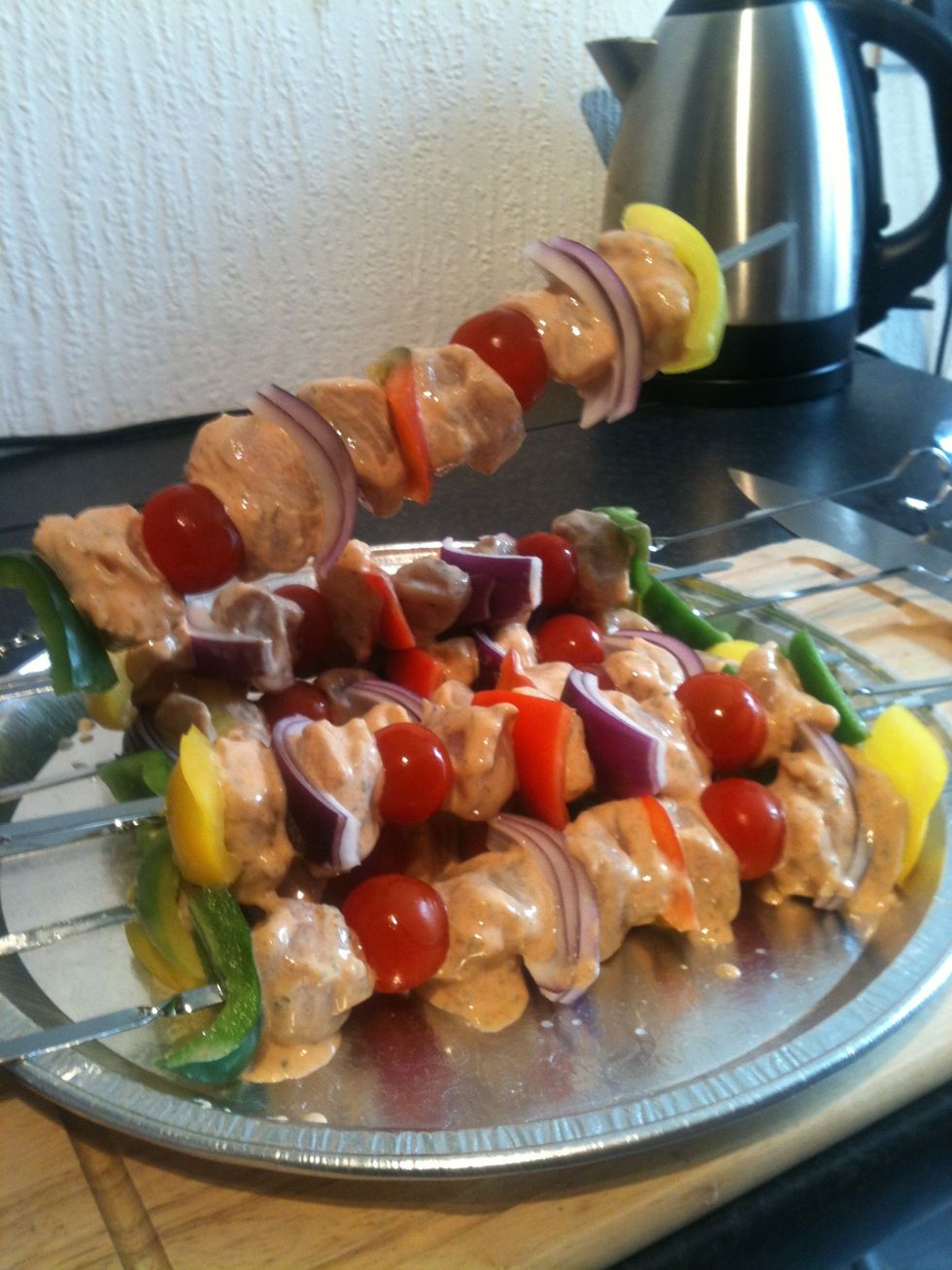 Now ready for the BBQ. The skewers are easy to make but look impressive and very tasty. Makes about 8 skewers.
Cook on the BBQ. Make sure the BBQ is not flaming. Just a slow cook and hot coals. Timing all depends in how thick the chicken is and hot the BBQ is.
Before serving, slice open the biggest chunk of chicken on each skewer to check its fully cooked through.
500.0g Chicken breasts (3 to 4)
250.0g Full fat natural yogurt
3.0Tbsp Tikka spice mix
1/2 Lime juice
2.0 Red onion
3.0 Peppers (different colours)
250.0g Cherry tomatoes
8.0 Metal skewers (or wood)
1.0bnch Friends (optional)
1.0 BBQ (can use a grill if you want )
12.0pt Beer (optional)