Firstly chop up chicken into bite sized prices. I use a knife and fork to do this coz I hate touching raw chicken! Yuk!
Then cook the chicken in your pan with a little oil. Preheat your oven medium high.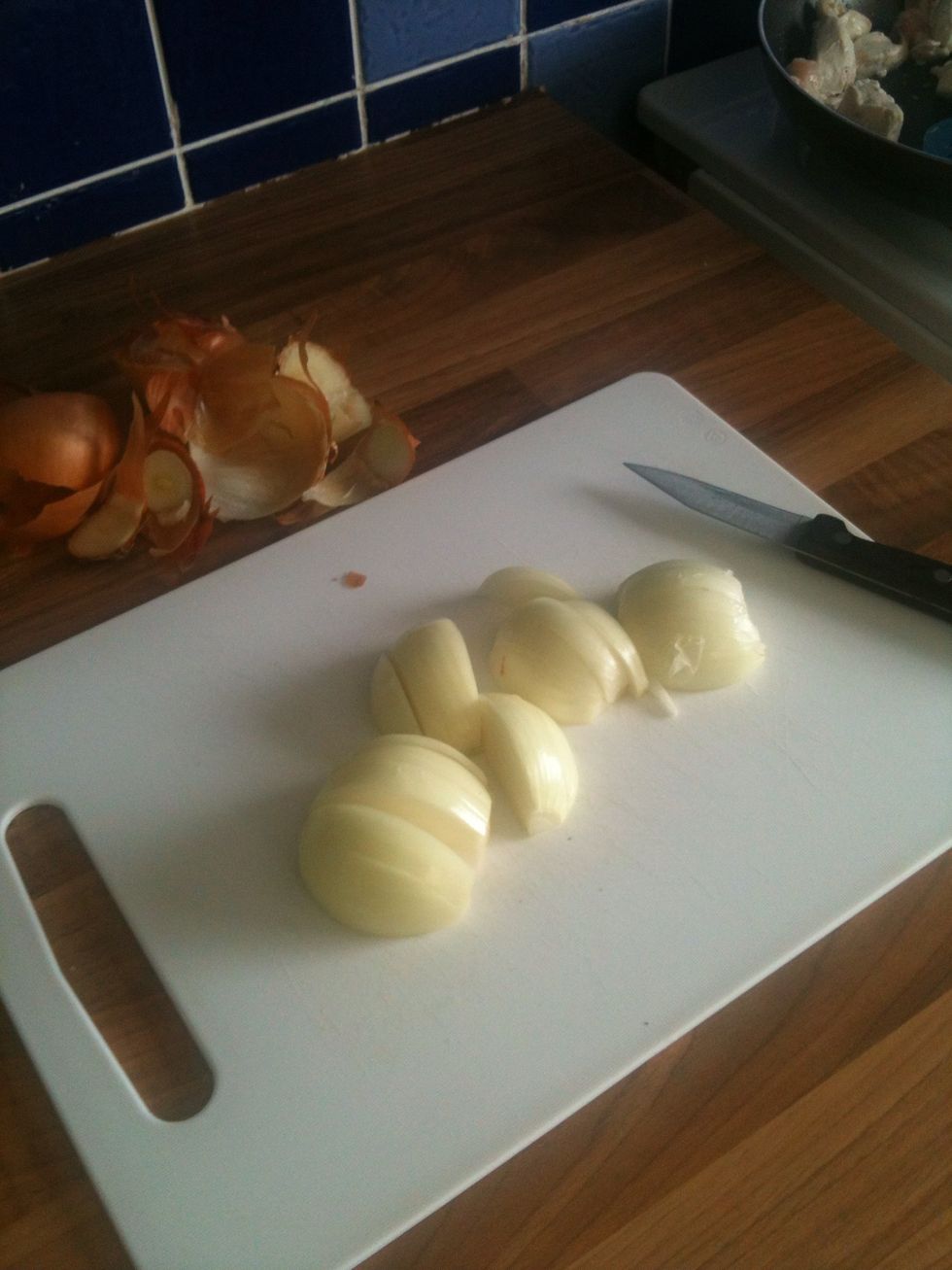 Roughly chop your onions.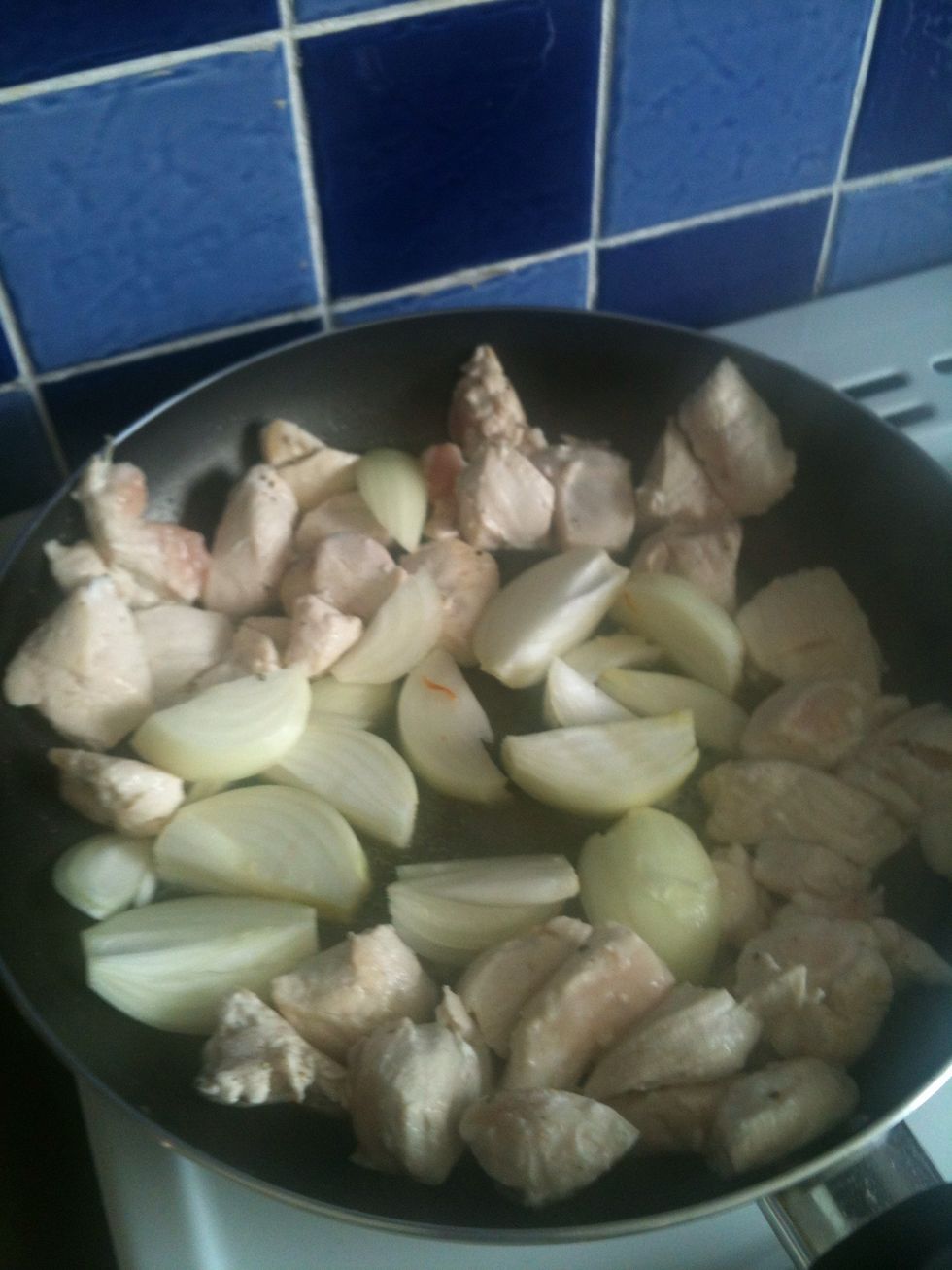 Add them to the cooked chicken, carefully put in a tablespoon or two of water and a teaspoon of butter if you like and pop the lid on until the onions soften a bit. Keep the pan on medium to low.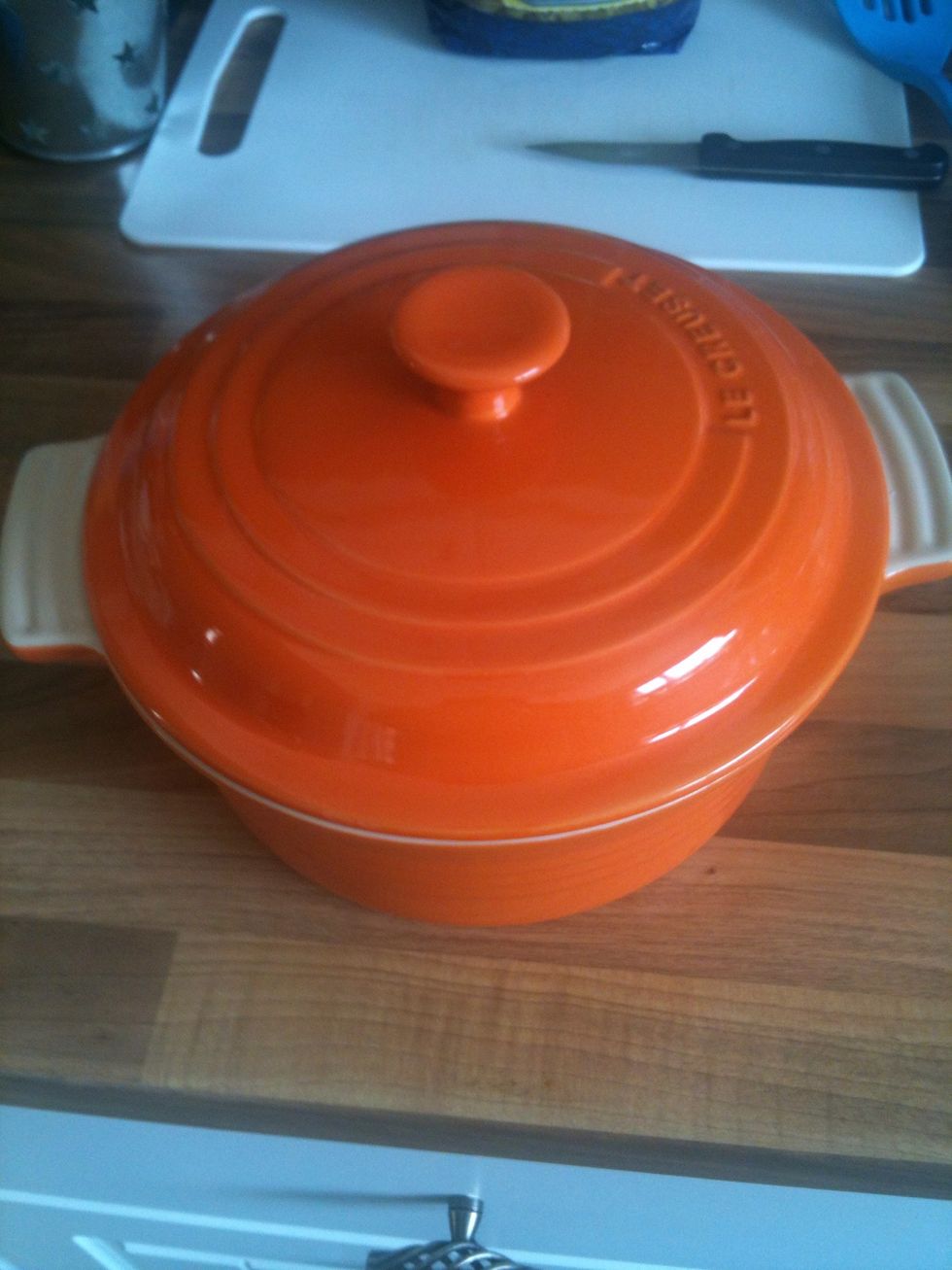 In the meantime you can add the rest if the ingredients to the casserole dish,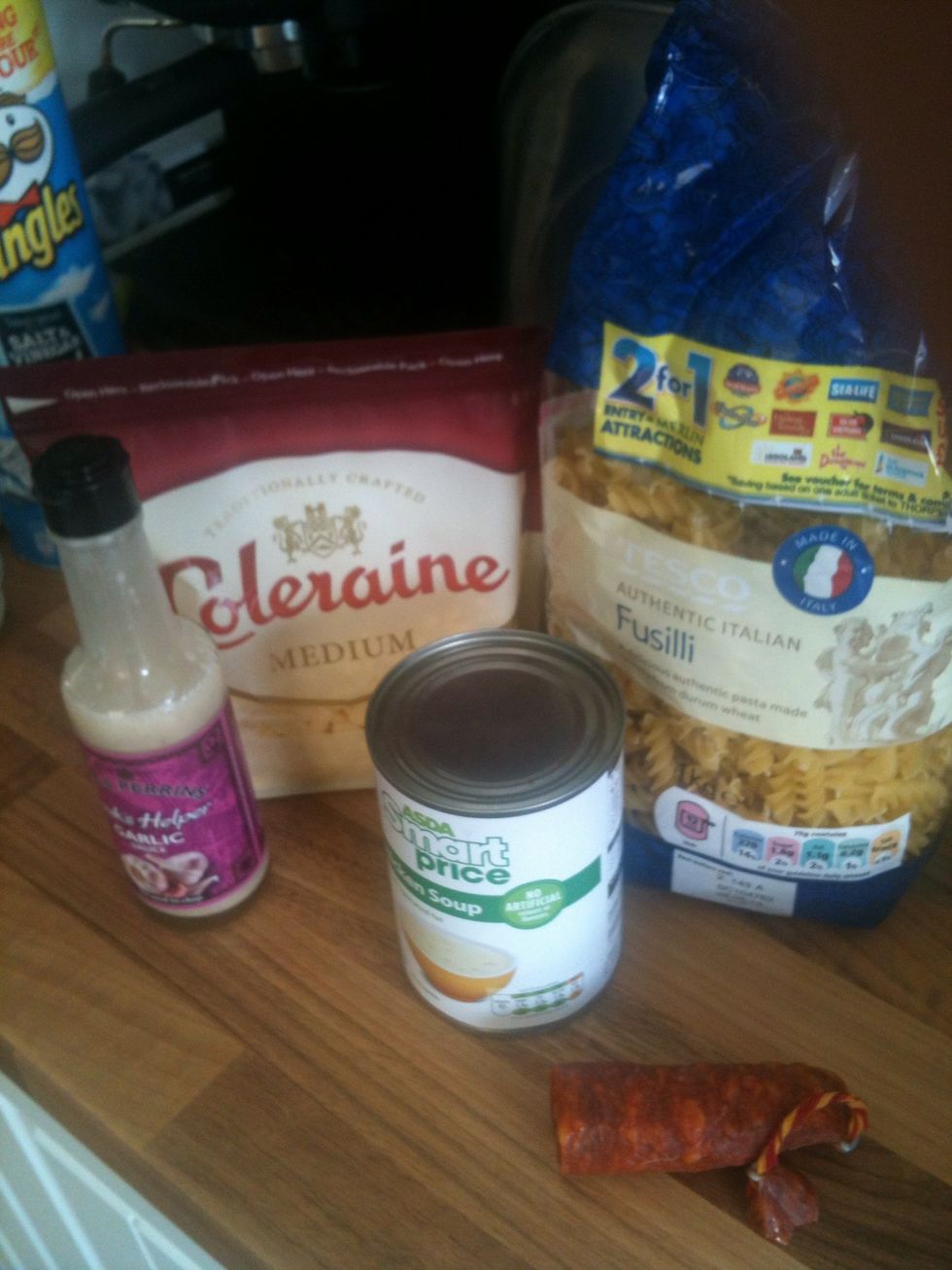 Add your tins of soup, pasta, a cup or so of grated cheese and your garlic, as you can see I've got for the really easy option with garlic sauce and store bought grated cheese :)
That's your soup, cheese, pasta, garlic and cream before its mixed, I forgot to put the broccoli in before I took the pic but stick it in there! :)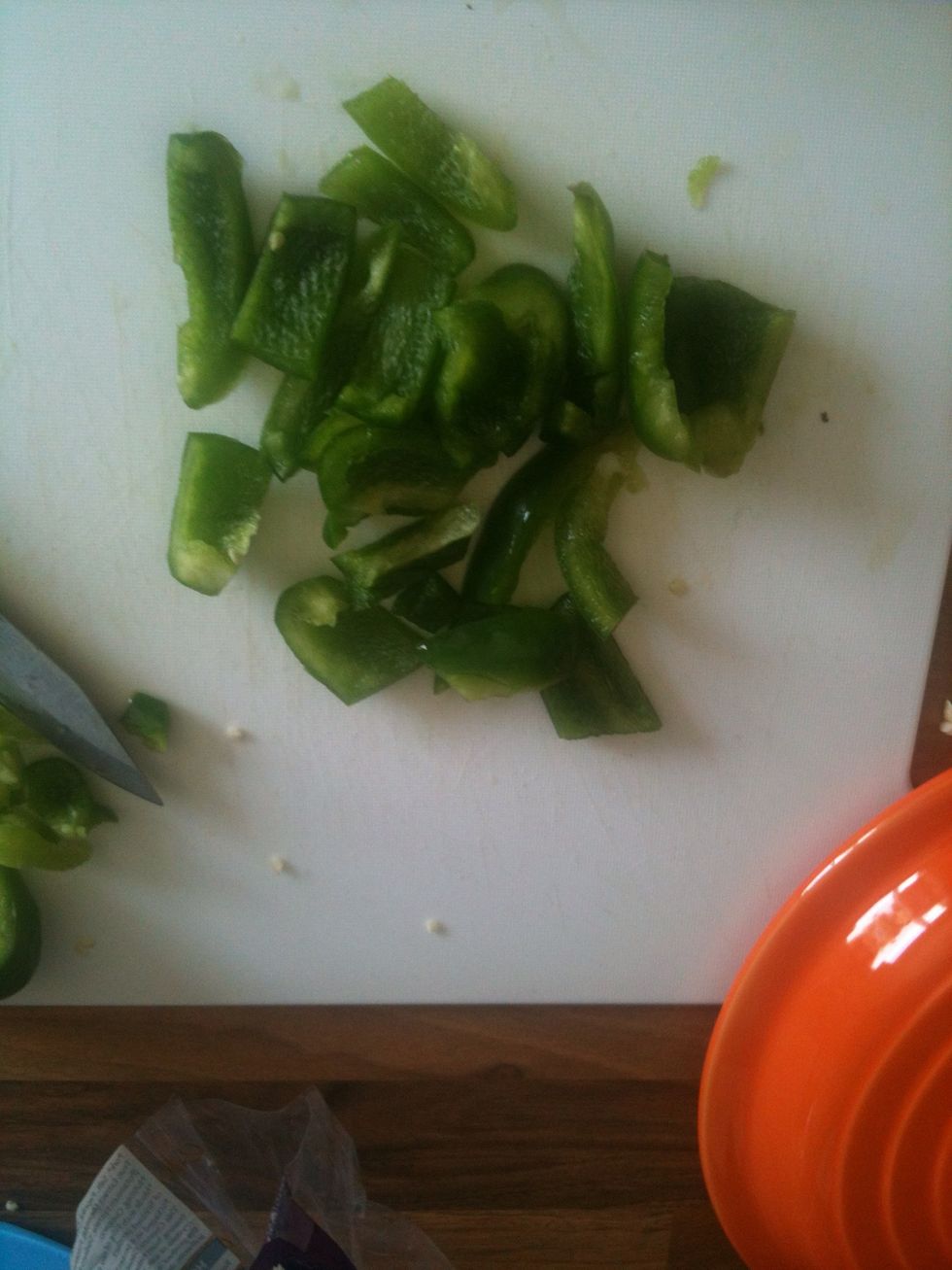 Chop up your pepper, whatever colour pepper you like,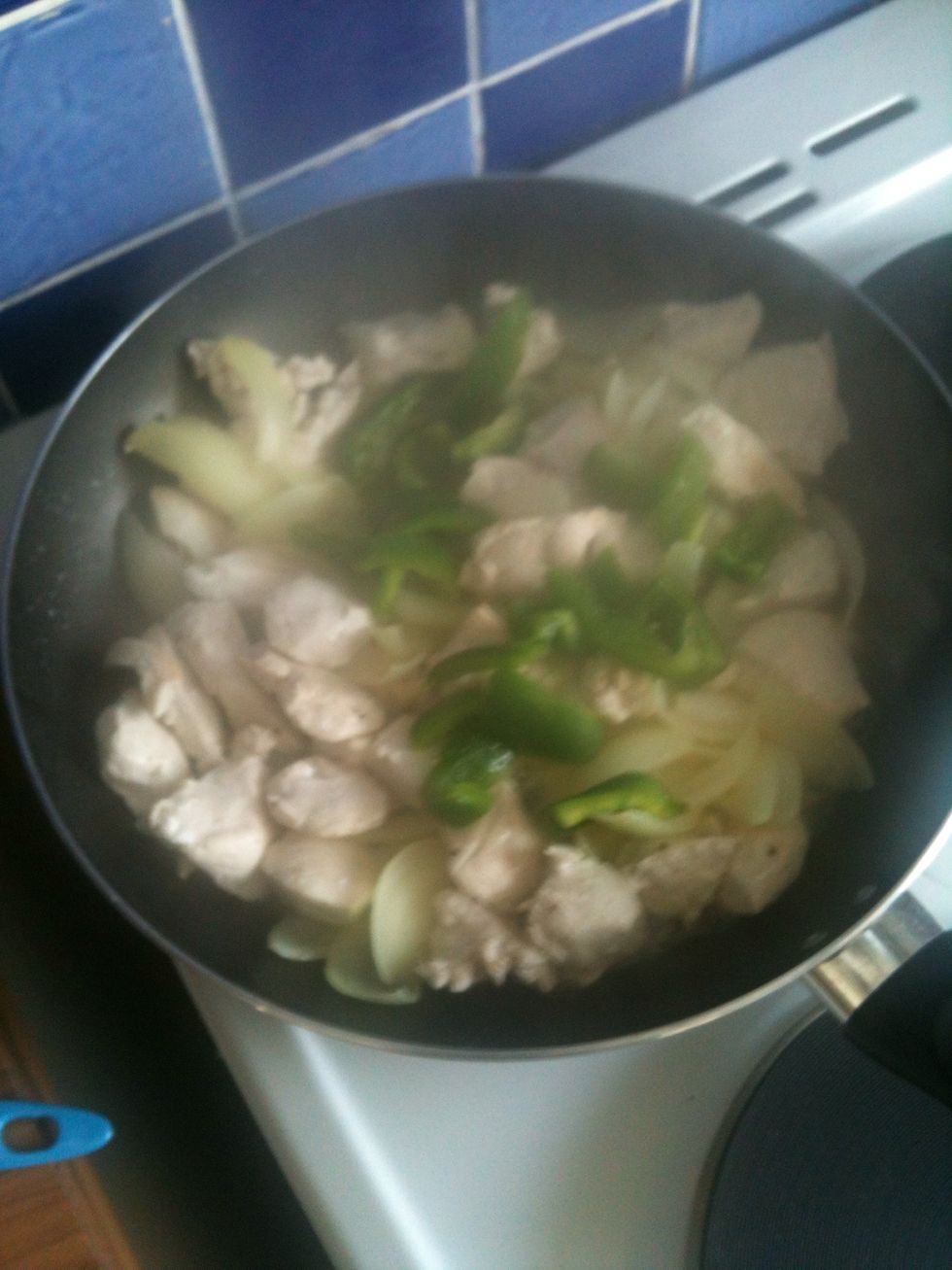 And add it to the pan with the chicken and onion.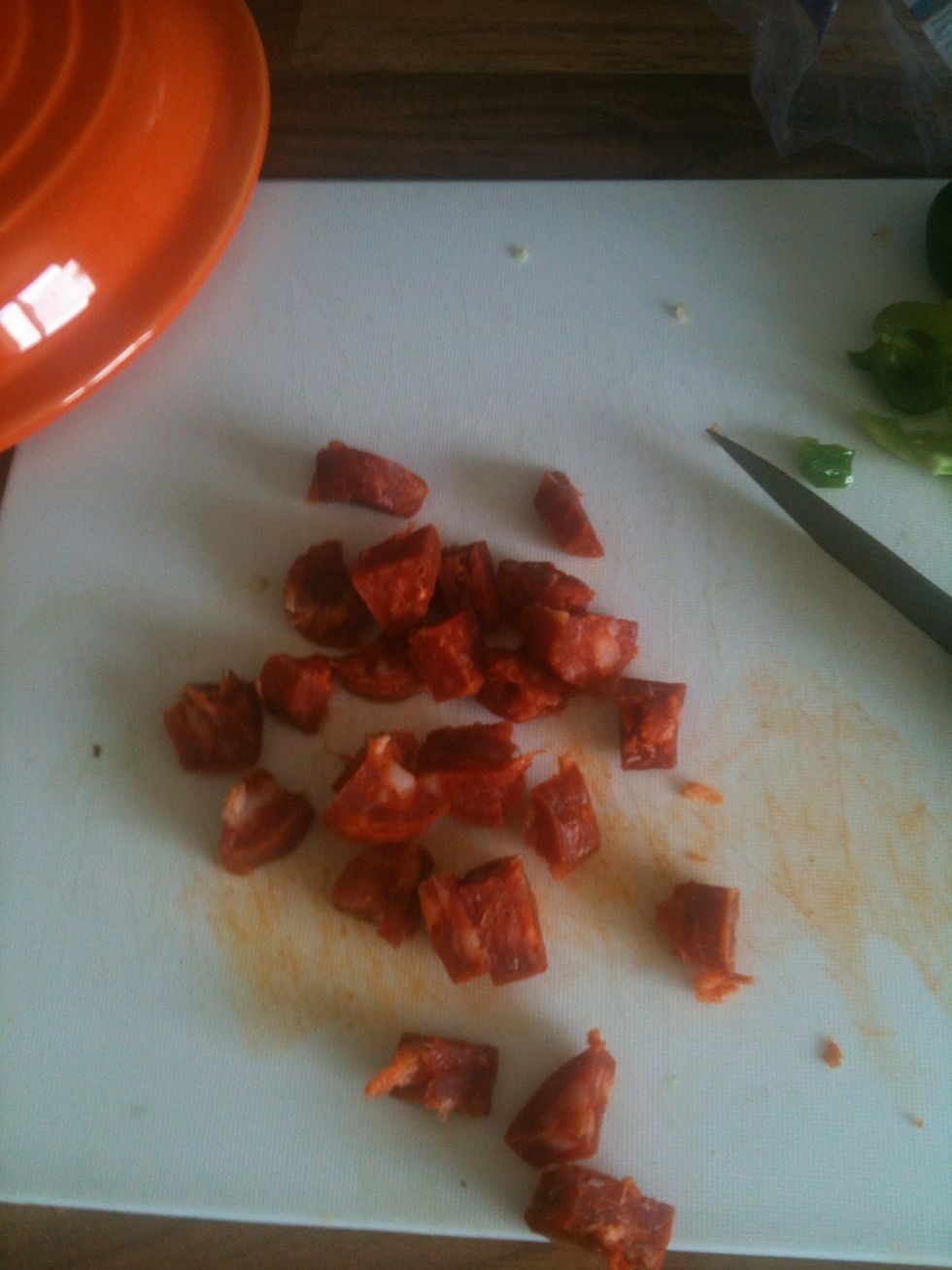 Roughly chop up your chorizo, I used about a handful because it was all I had left, put in however much you like!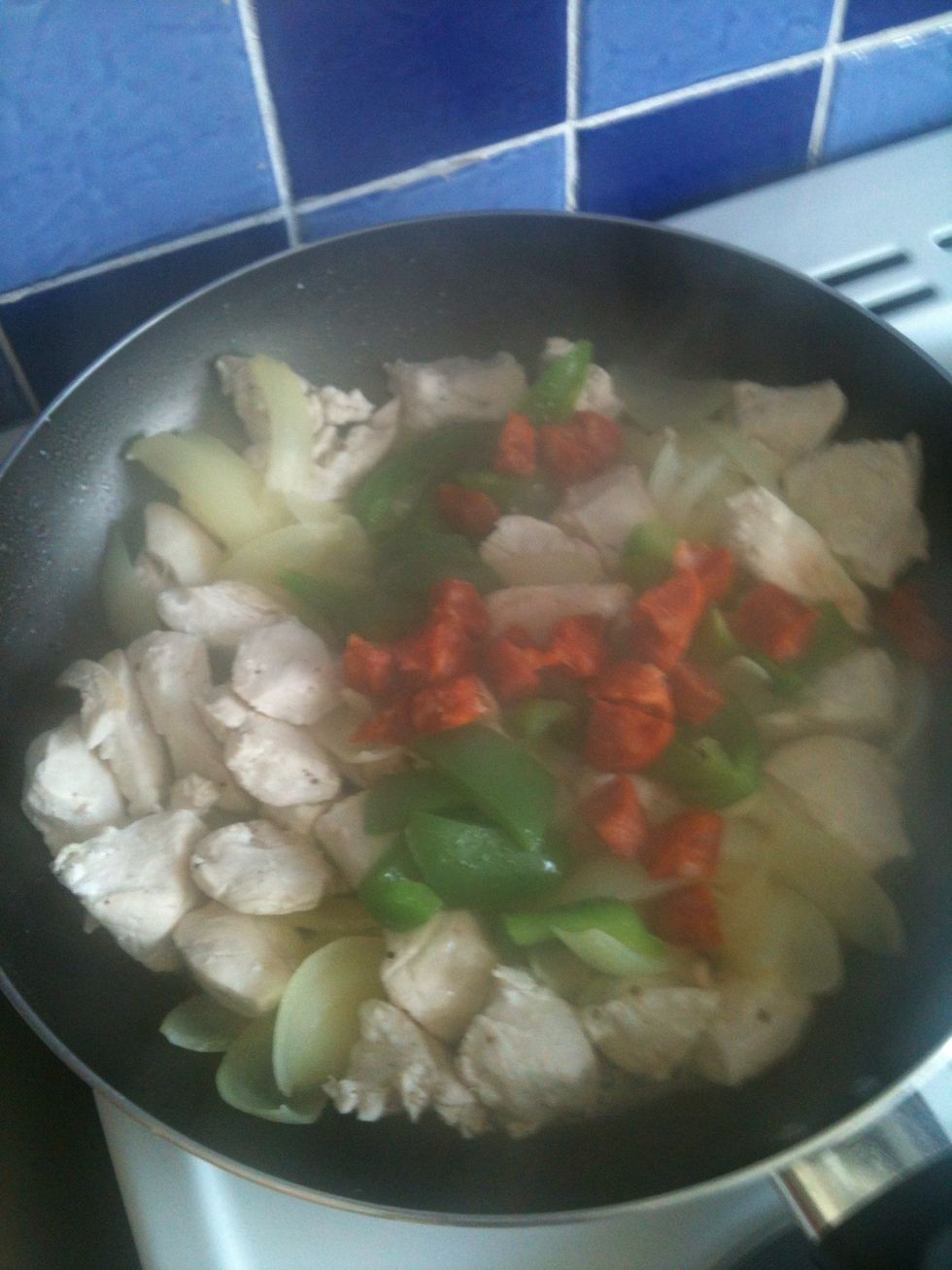 Add it to the pan and pop the lid back on for a couple of mins.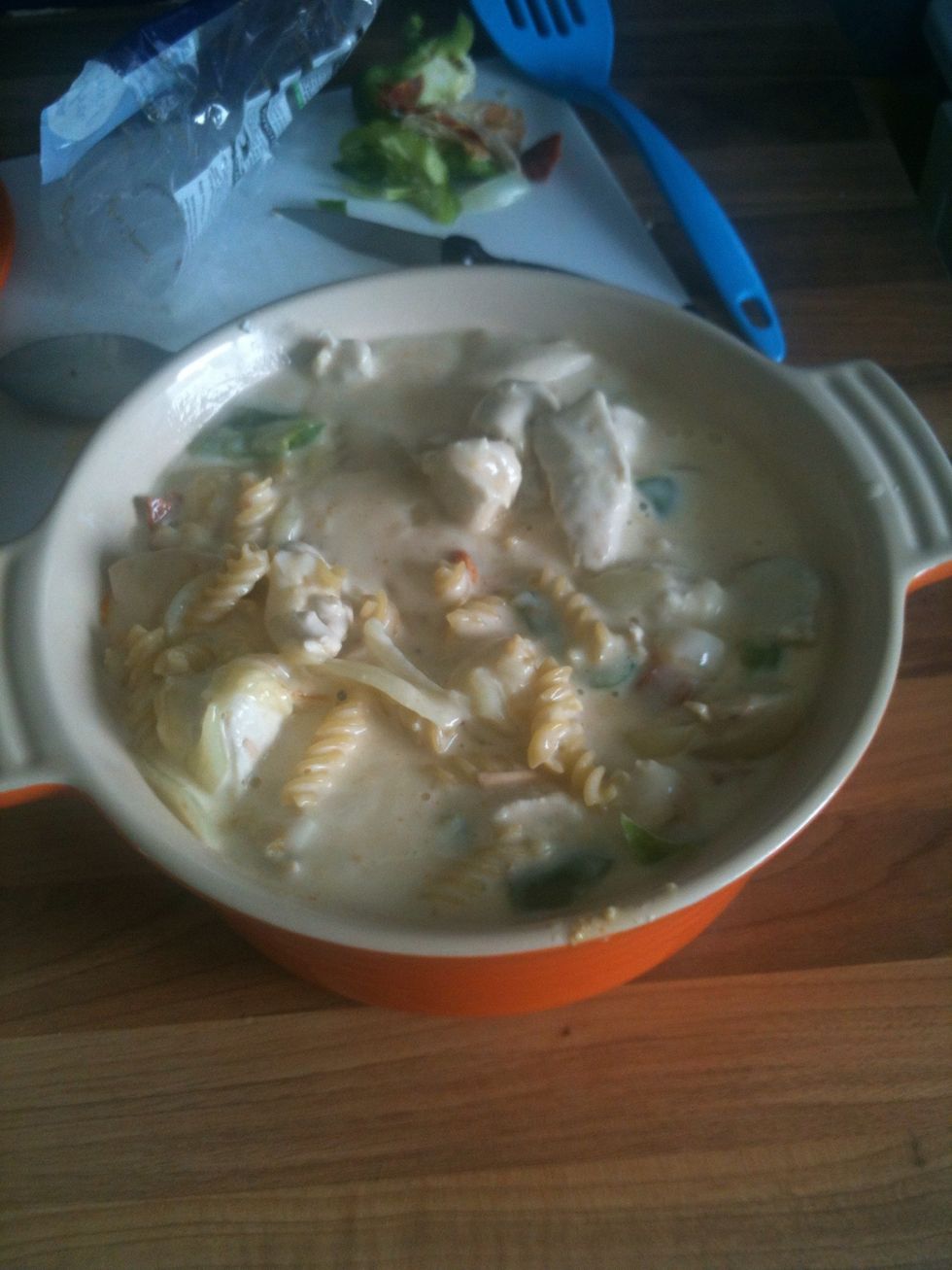 When the pepper and onion are softened add the whole panload to your casserole dish and mix. Try not to fill your dish too full, imagine the mess it would make if it overflowed in your oven!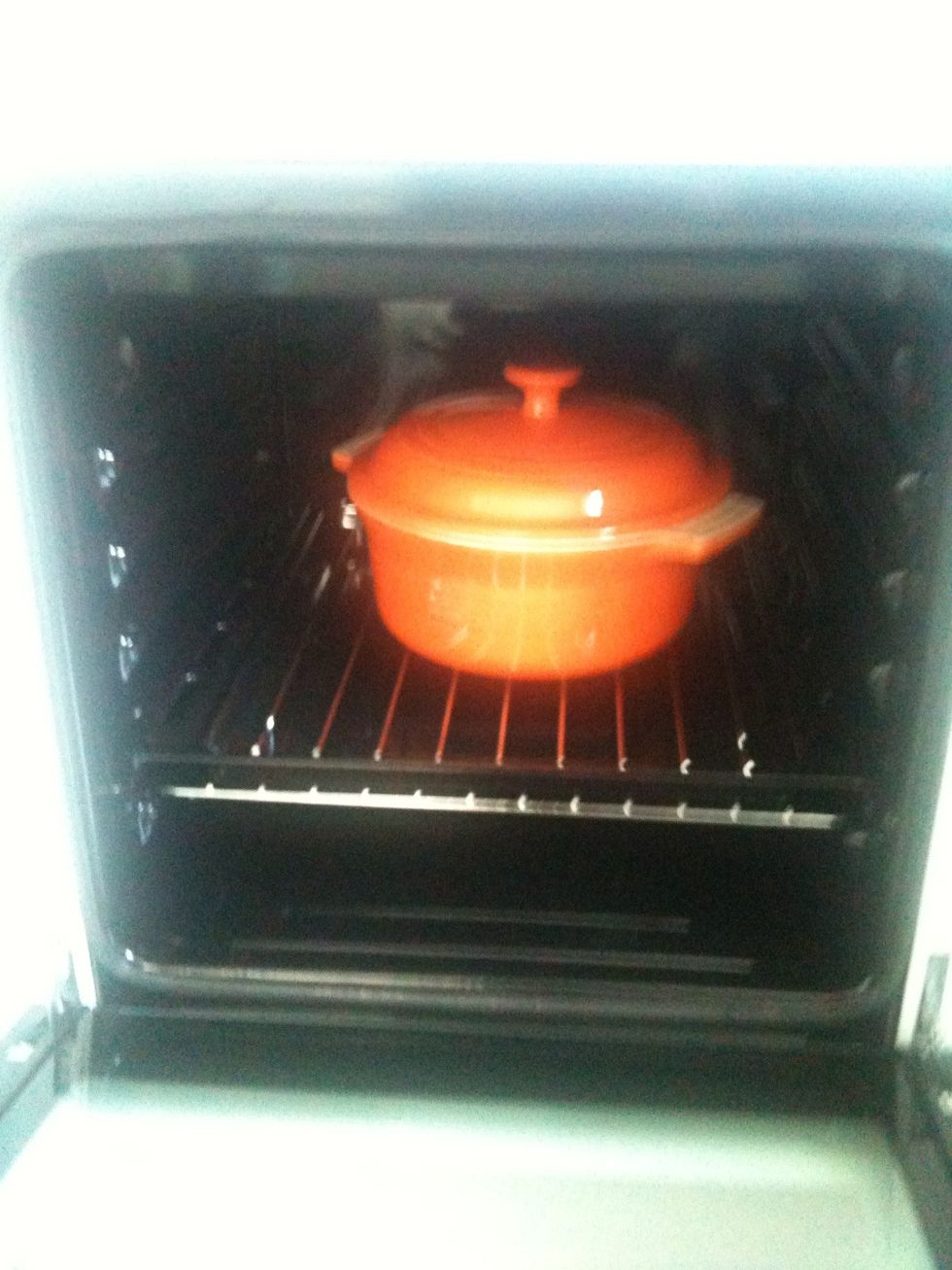 Now pop him in the oven on medium high for 20-30 mins, keeping an eye on it.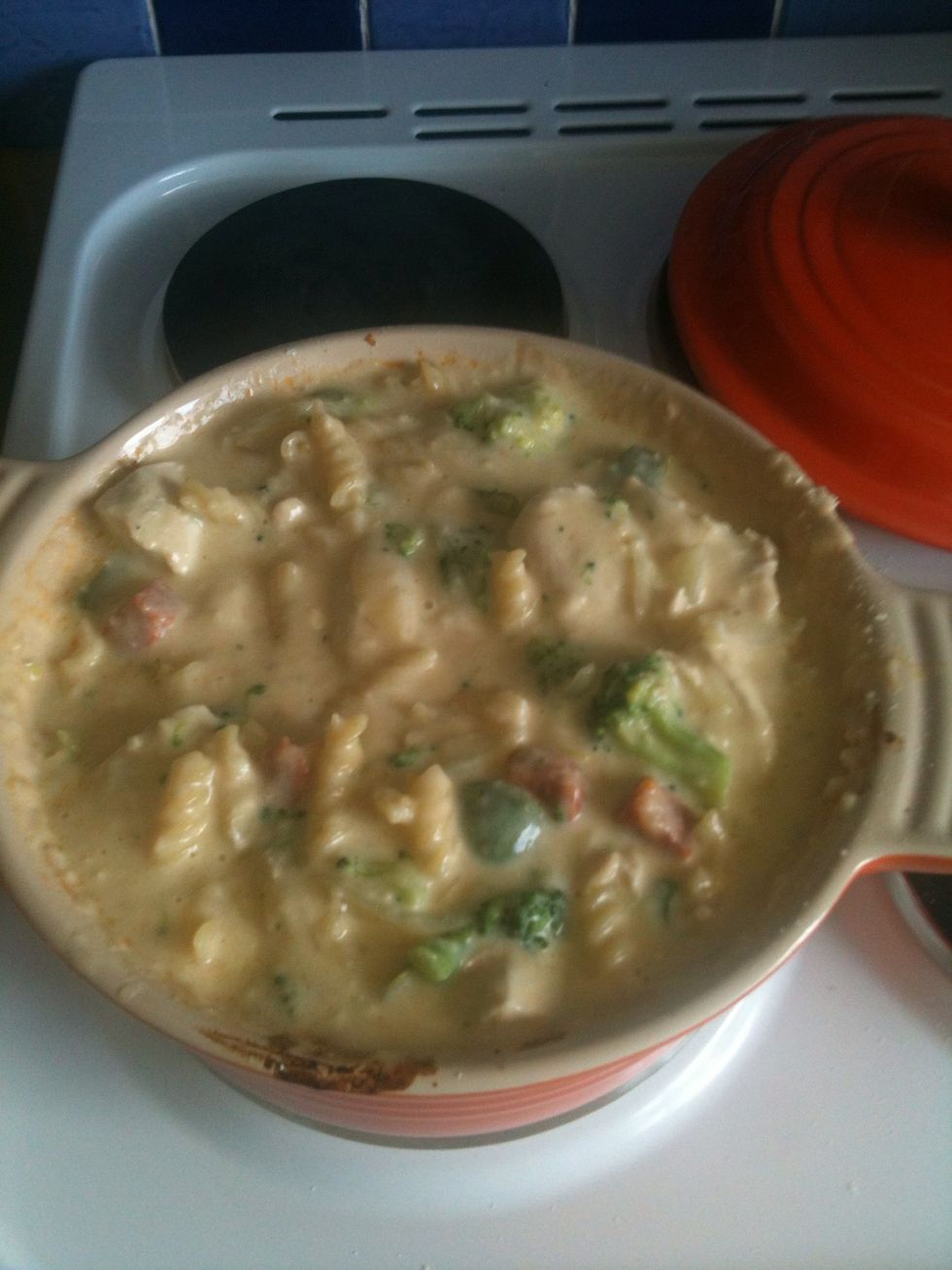 After about 20 mins check the dish it should be thickening up and the pasta should be pretty much cooked,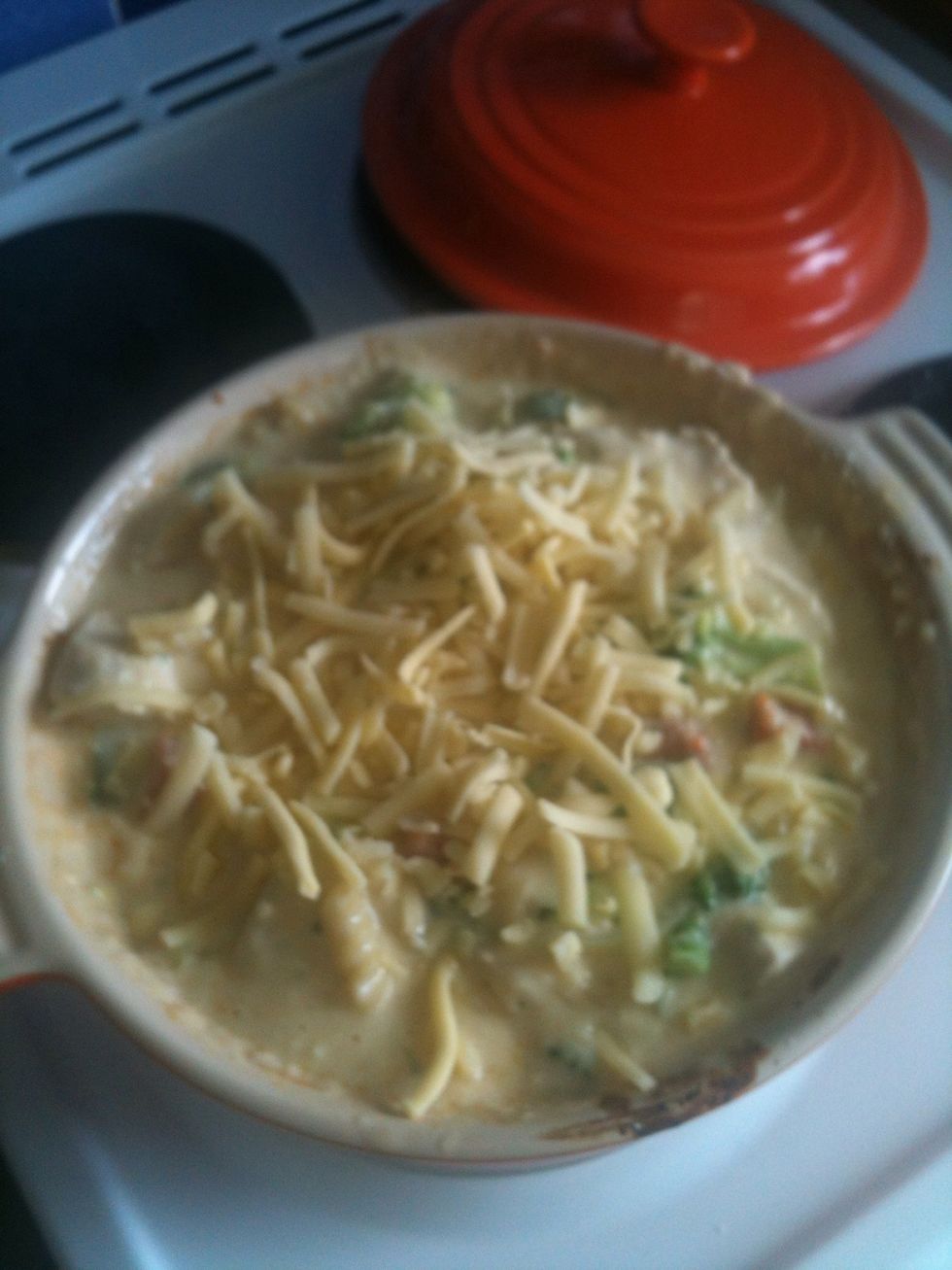 Sprinkle the rest of the cheese over the top,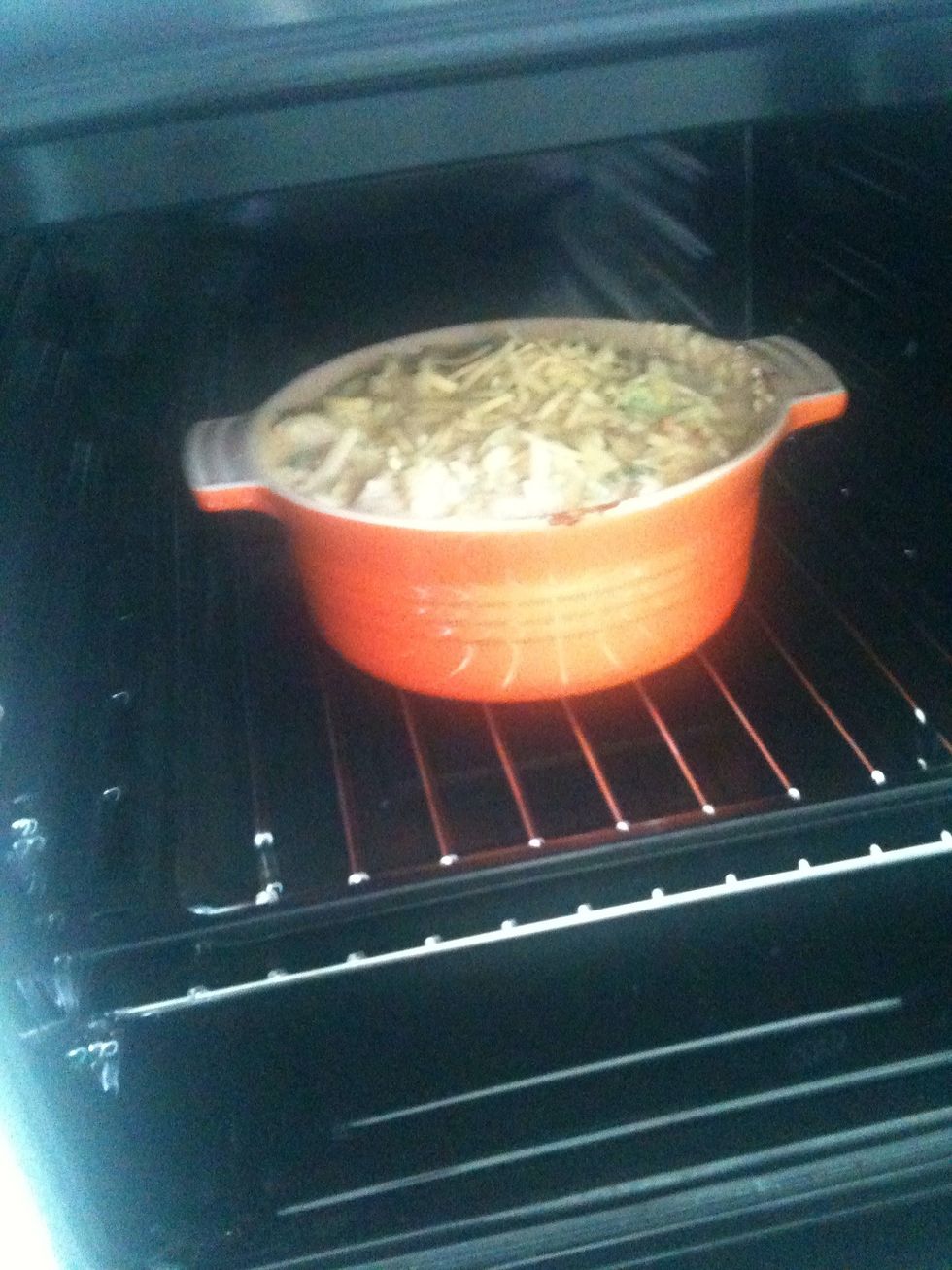 Put the dish back in the oven for about ten mins without the lid.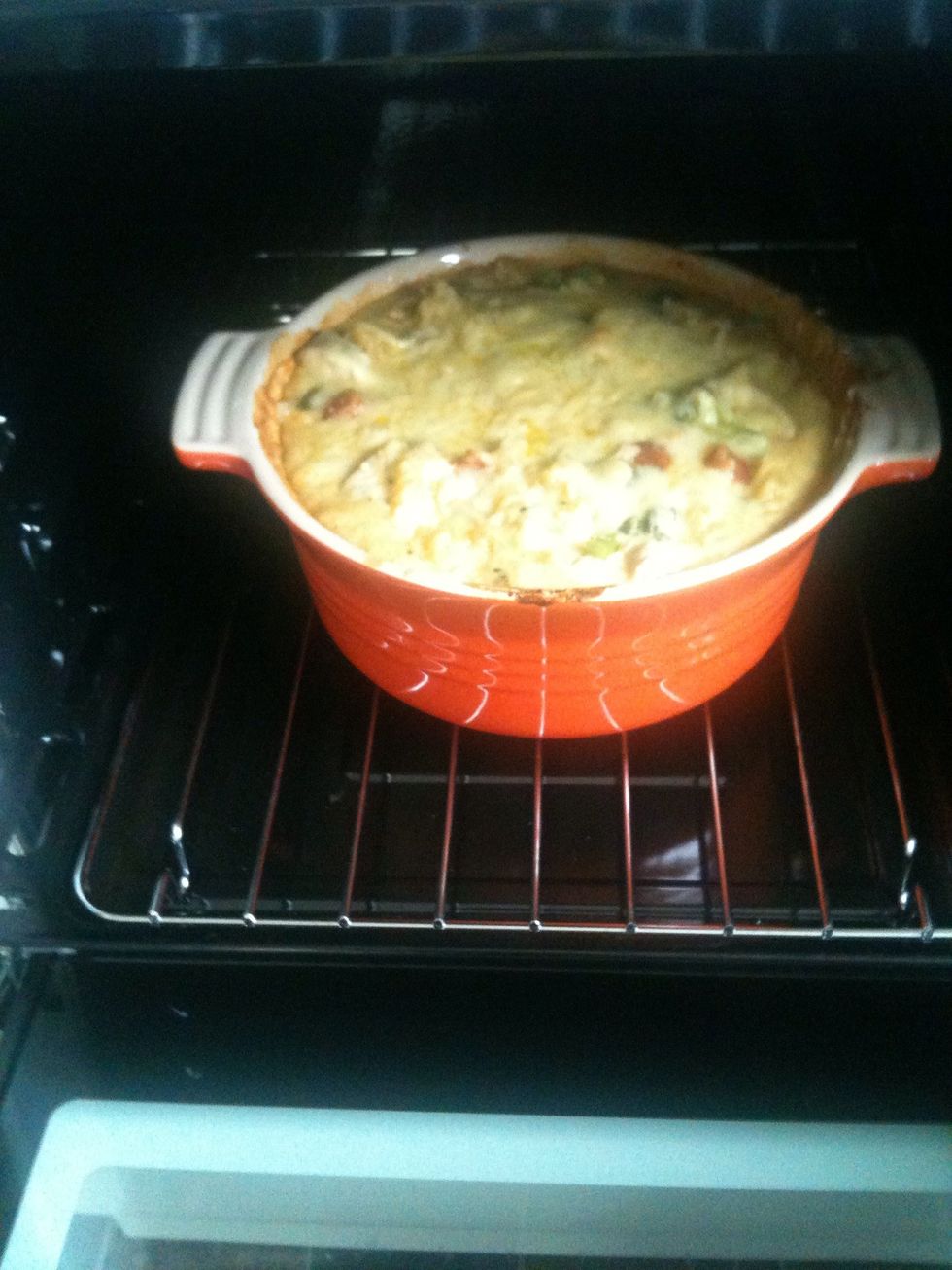 And voila!
Serve it in the dish if you like and people can help themselves! Watch out for a snap guide on the lemonade pictured here too :)
Yummy! Enjoy! :)
3.0 breast of chicken
2.0 Cans chicken soup
2.0c Favourite pasta
2.0 Broccoli
1.0 Pepper
2.0c Grated cheese
Garlic
2.0 Onions
Casserole Dish
Frying pan
1/2c Single cream
Salt and pepper
Chorizo