Preheat oven to 350 degrees Fahrenheit.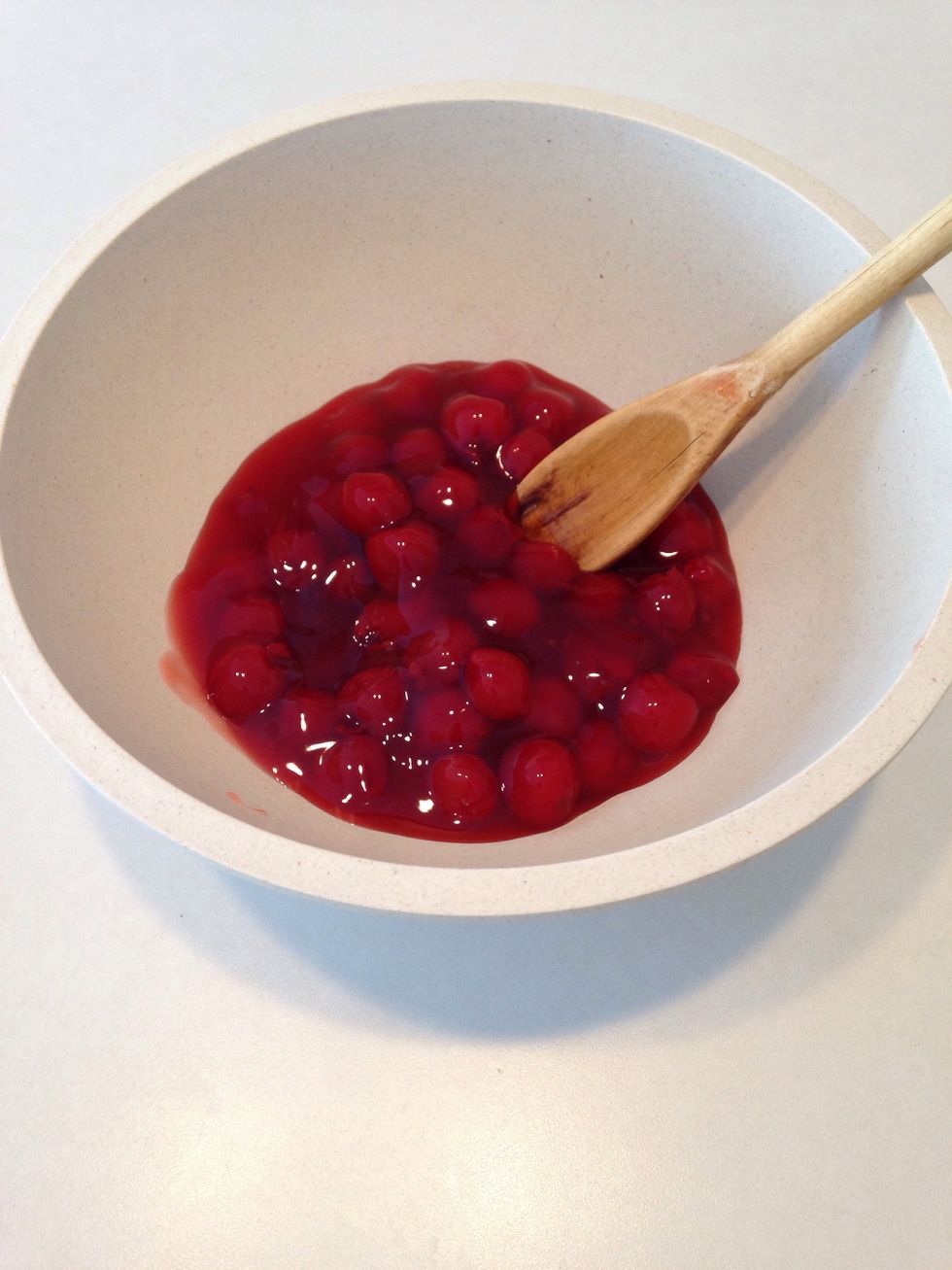 Pour cherries into a mixing bowl.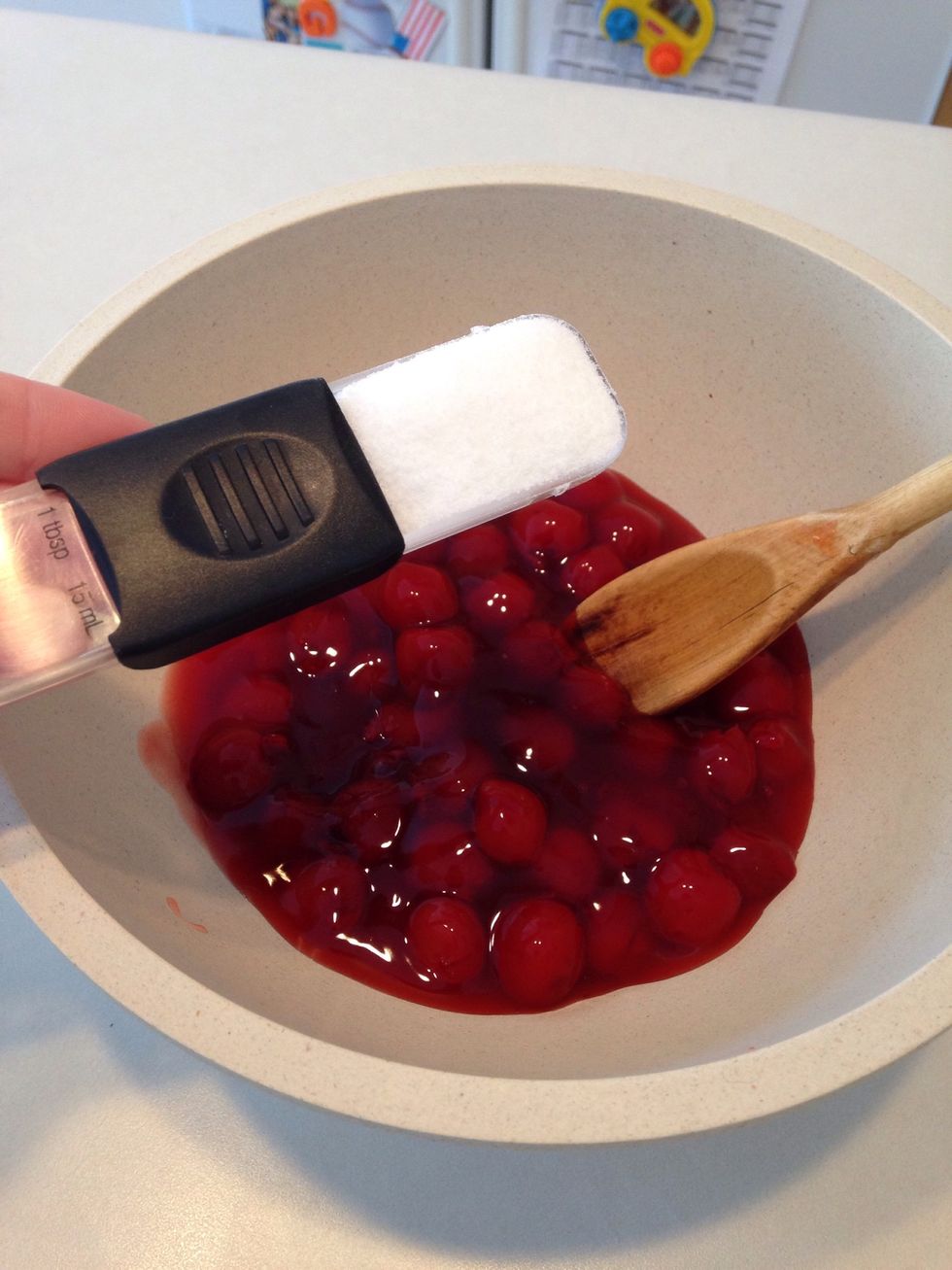 Add sugar.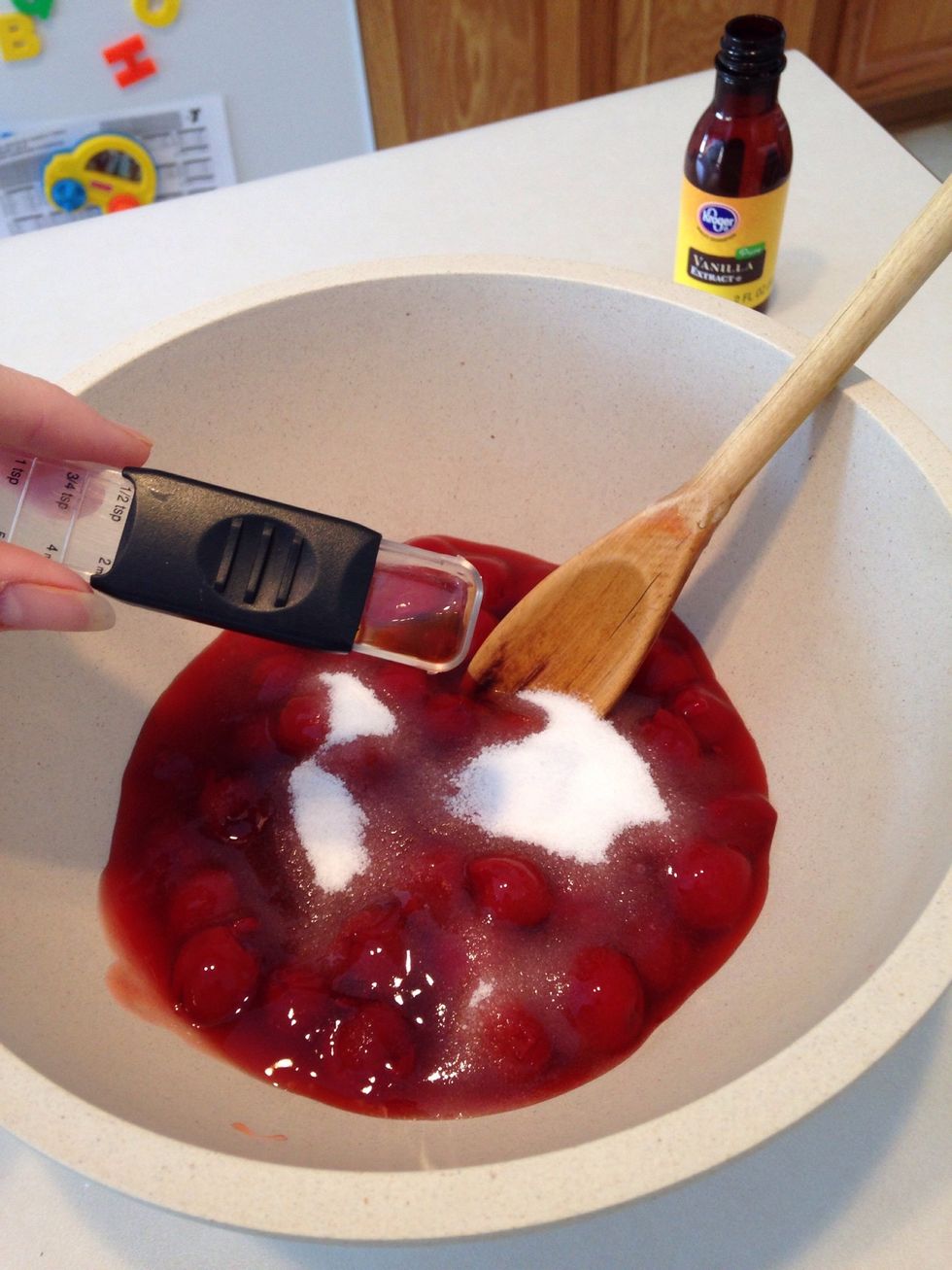 Add vanilla extract and mix well.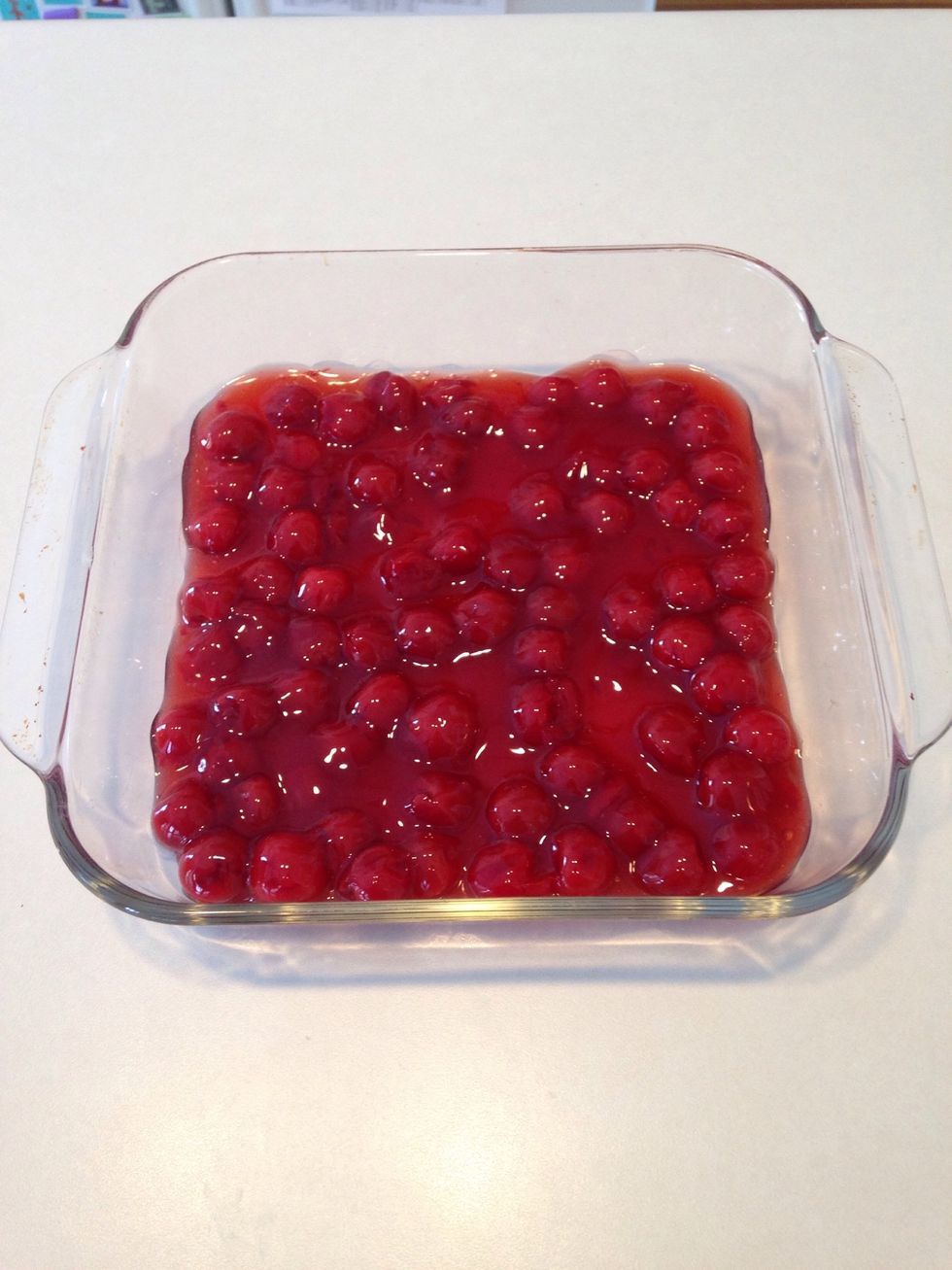 Spread mixture into an 8x8 baking pan.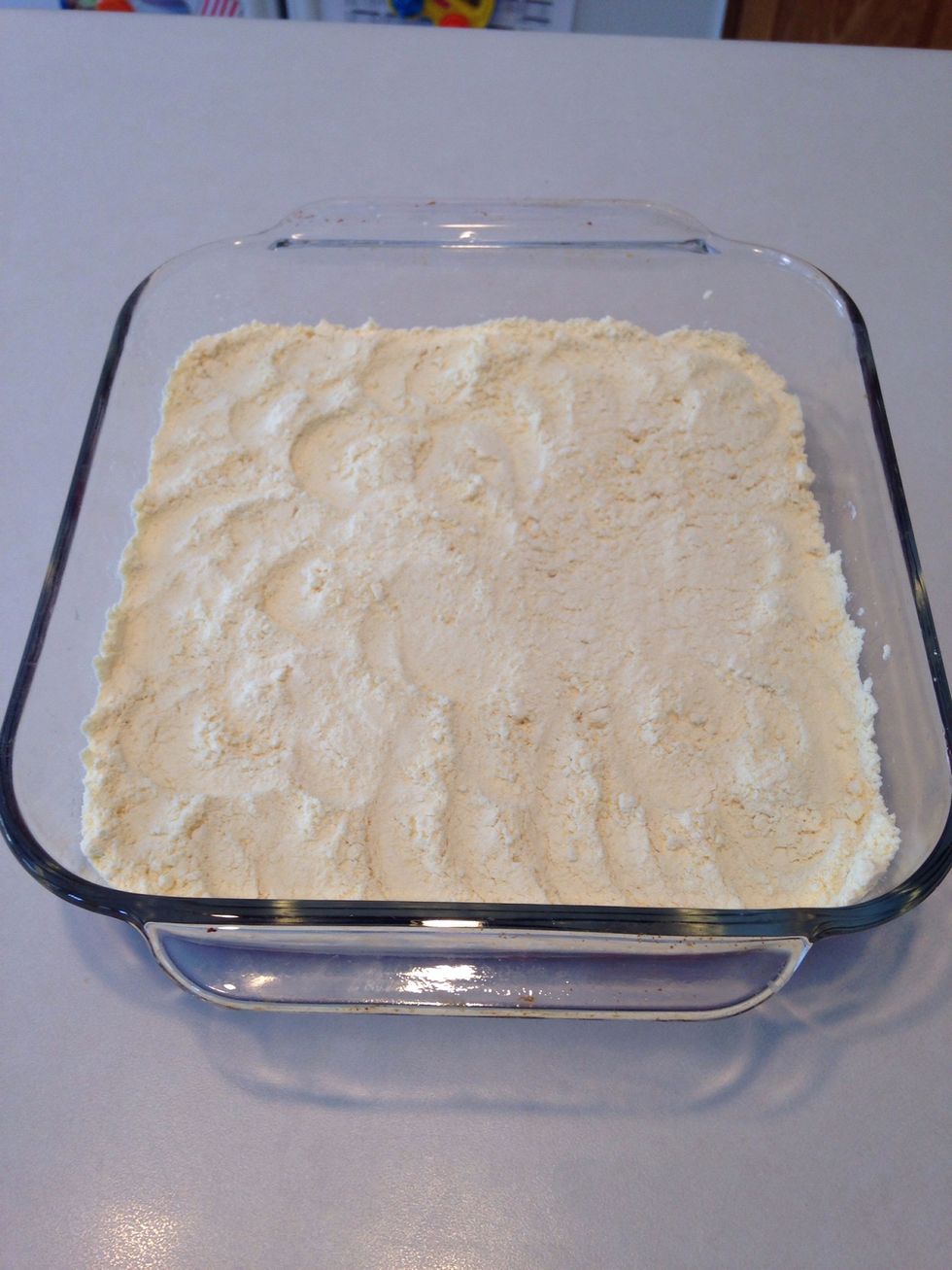 Spread out vanilla cake mix evenly over cherry mixture.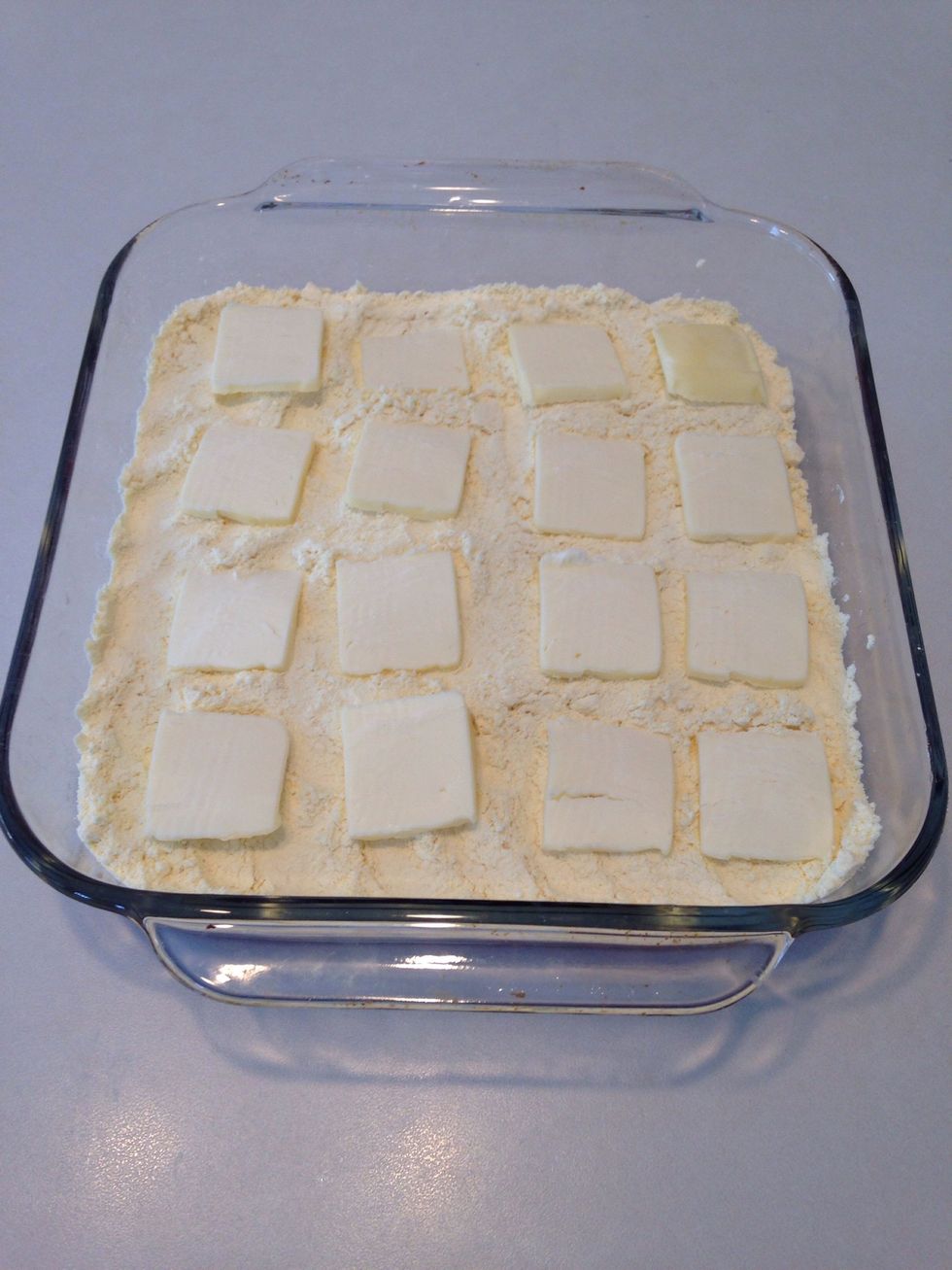 Dot the top with butter slices.
Place pan in the oven and bake for 40 minutes or until top begins to brown.
Remove from oven and allow to cool for 5 minutes.
Add whipped cream if desired. Serve and enjoy!
1.0 Can cherry pie filling
1/2 Box yellow cake mix
1/4c Butter
2.0Tbsp Sugar
1/2tsp Vanilla extract
Whipped cream (optional)