How to make easy cheesy quesadillas
I make these a lot. They're quick, easy AND delicious! Feel free to use any variation of the ingredients. You can even set up a "buffet" and let folks pick and choose what they want to use .
6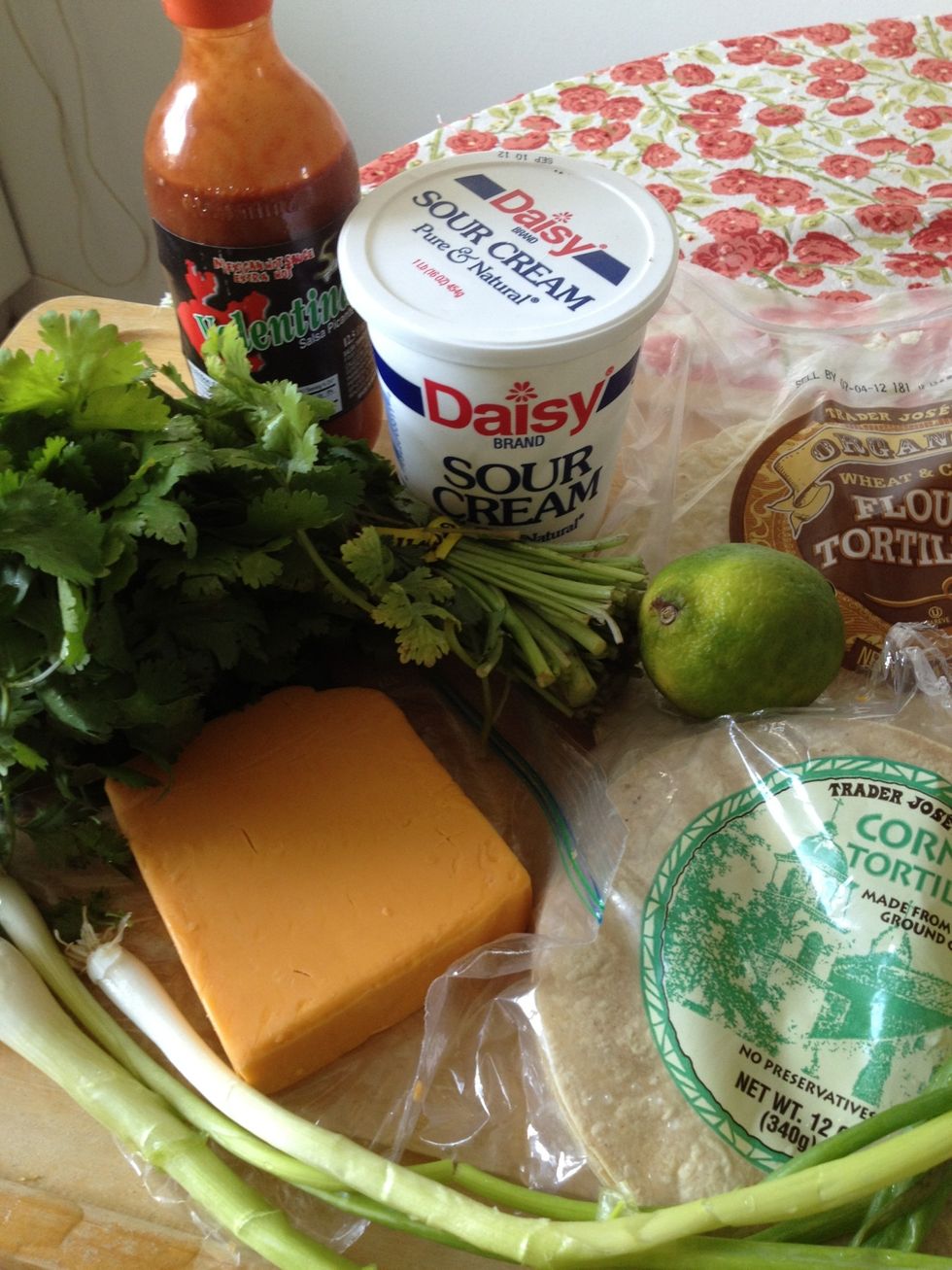 Gather your ingredients.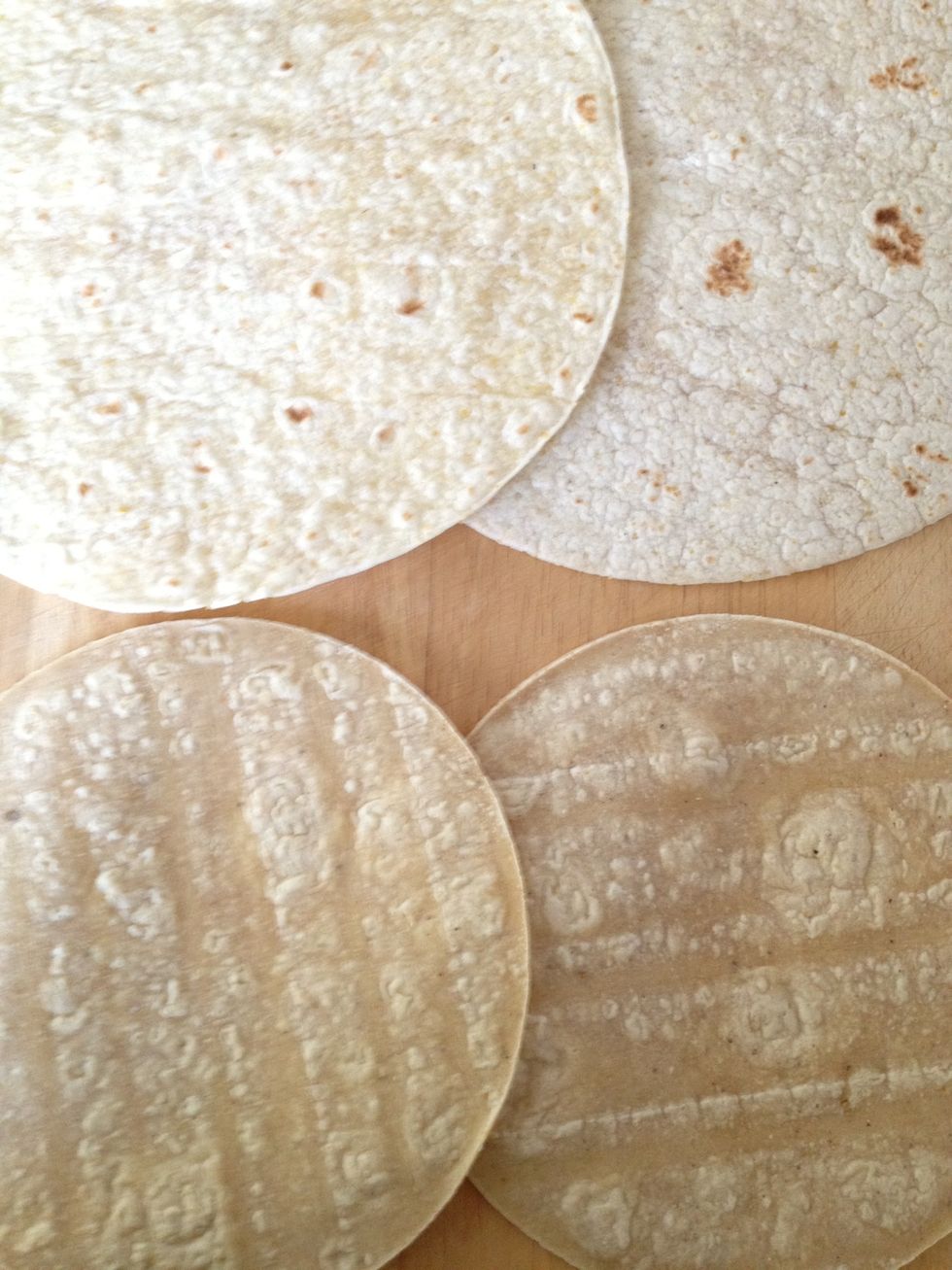 Lay out your tortillas. I'm going to make one corn quesadilla and one flour quesadilla but you can make two of one or one of one or five a each or whatever you happen to want to make.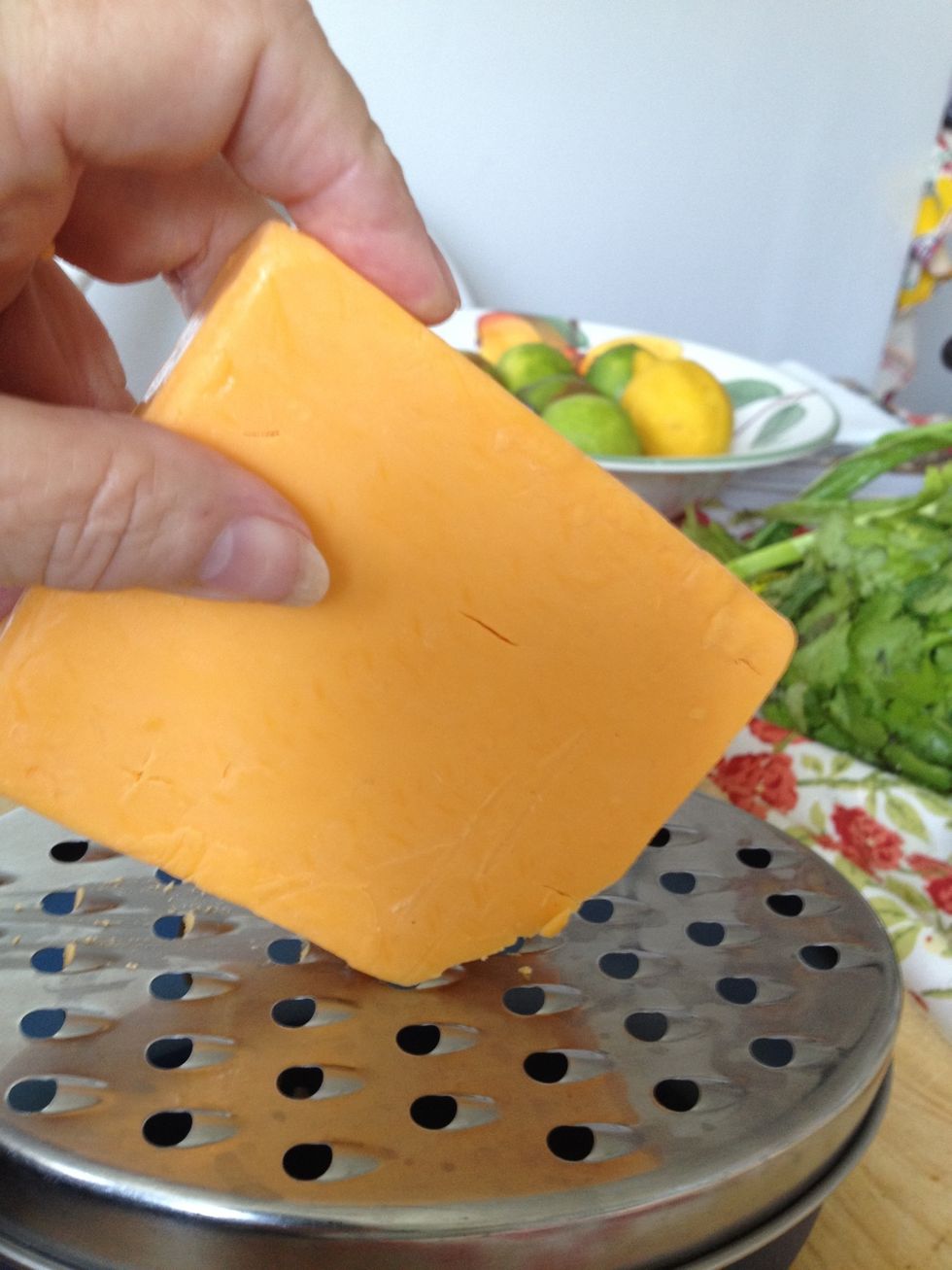 Grate your cheese. Here I'm using sharp cheddar but you can pretty much use any cheese you want though I think cheddar or Jack cheese work best.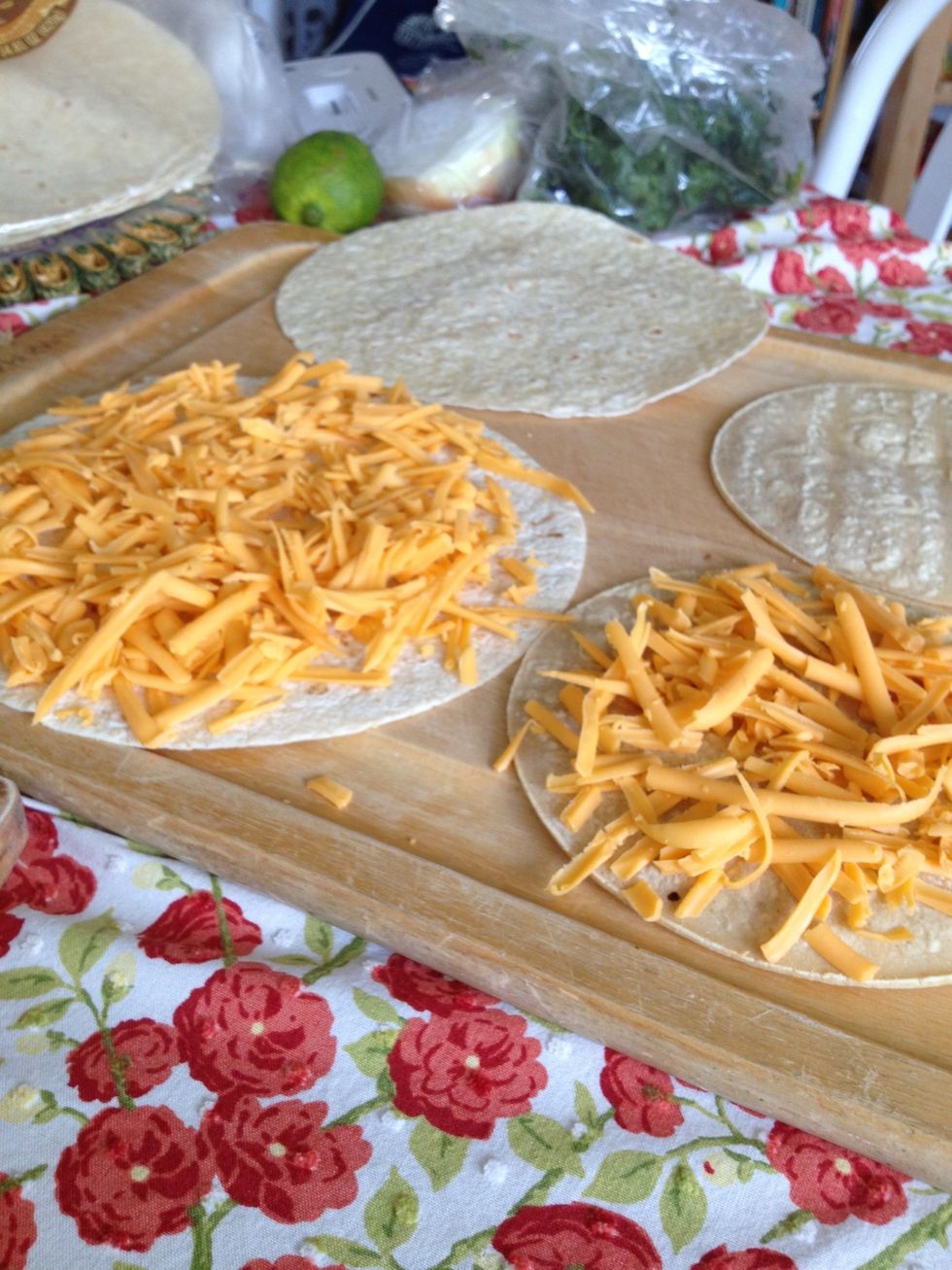 Spread the grated cheese on each of the tortillas.
Now chop your scallions. You can also use regular onion if you prefer.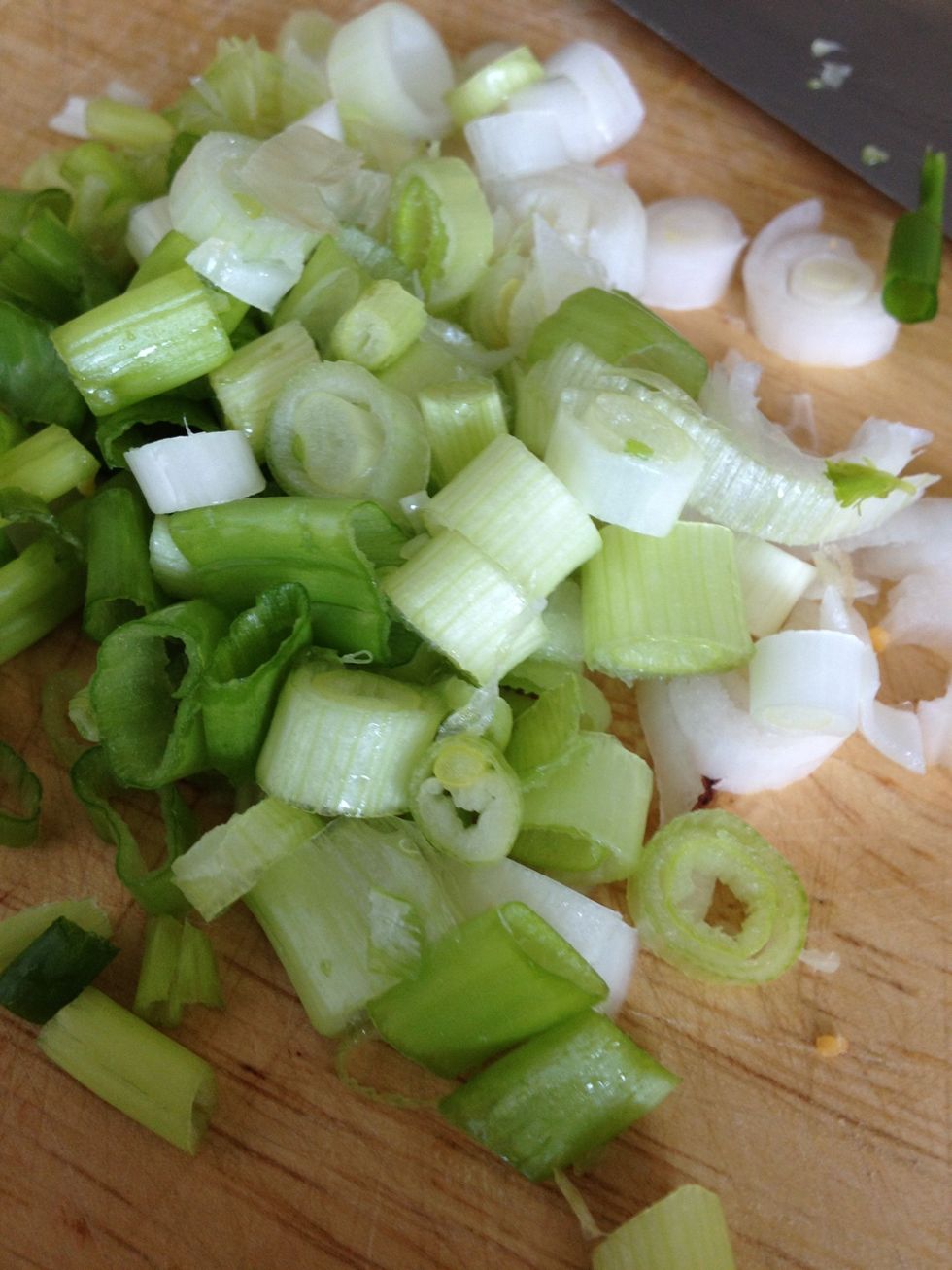 Chopped scallions!
Now spread your scallions onto each tortilla.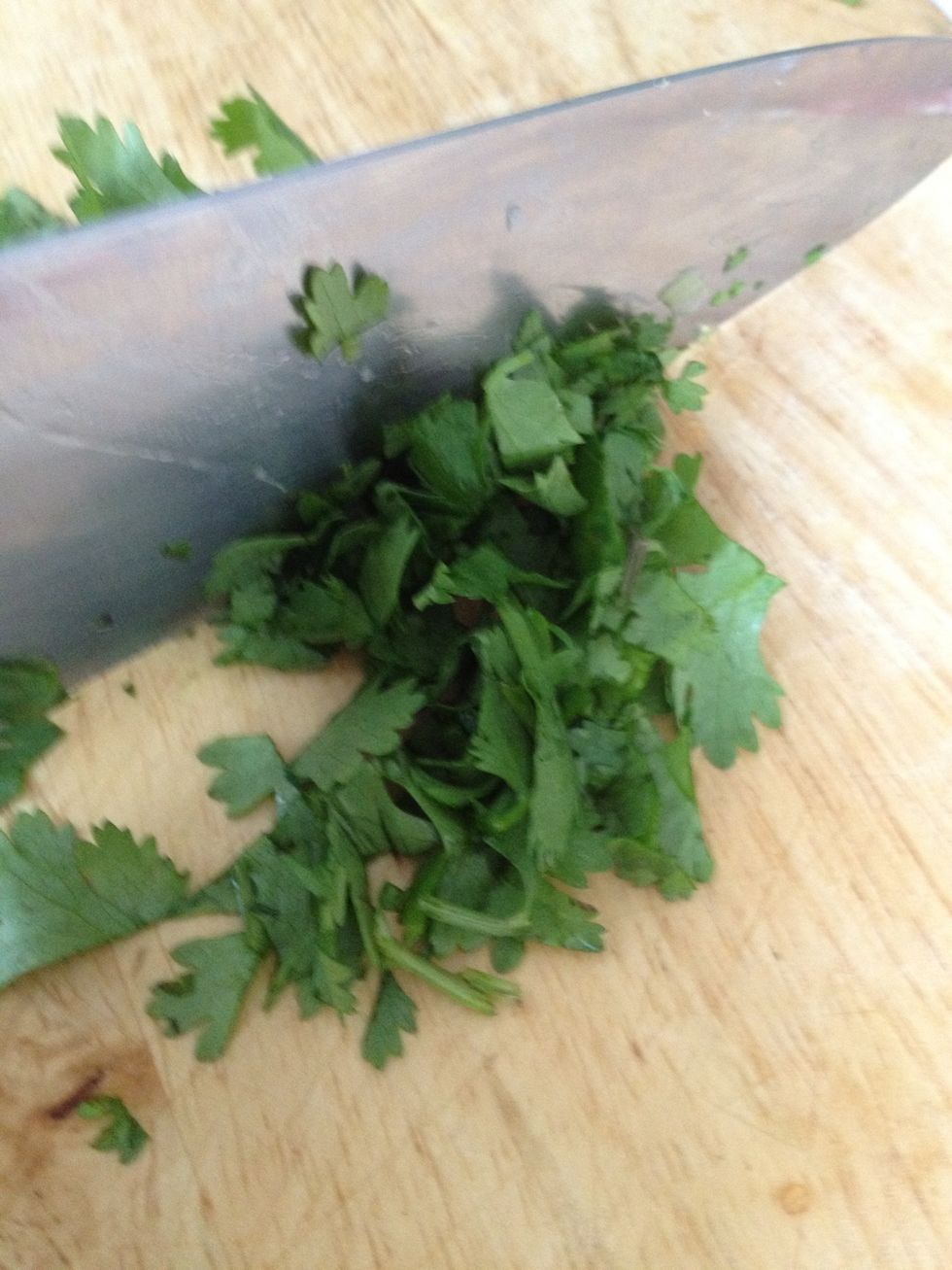 Cilantro, baby! I love it but if you don't, you can leave it off. In fact you can use or not use any of the ingredients. Except the cheese and tortilla of course.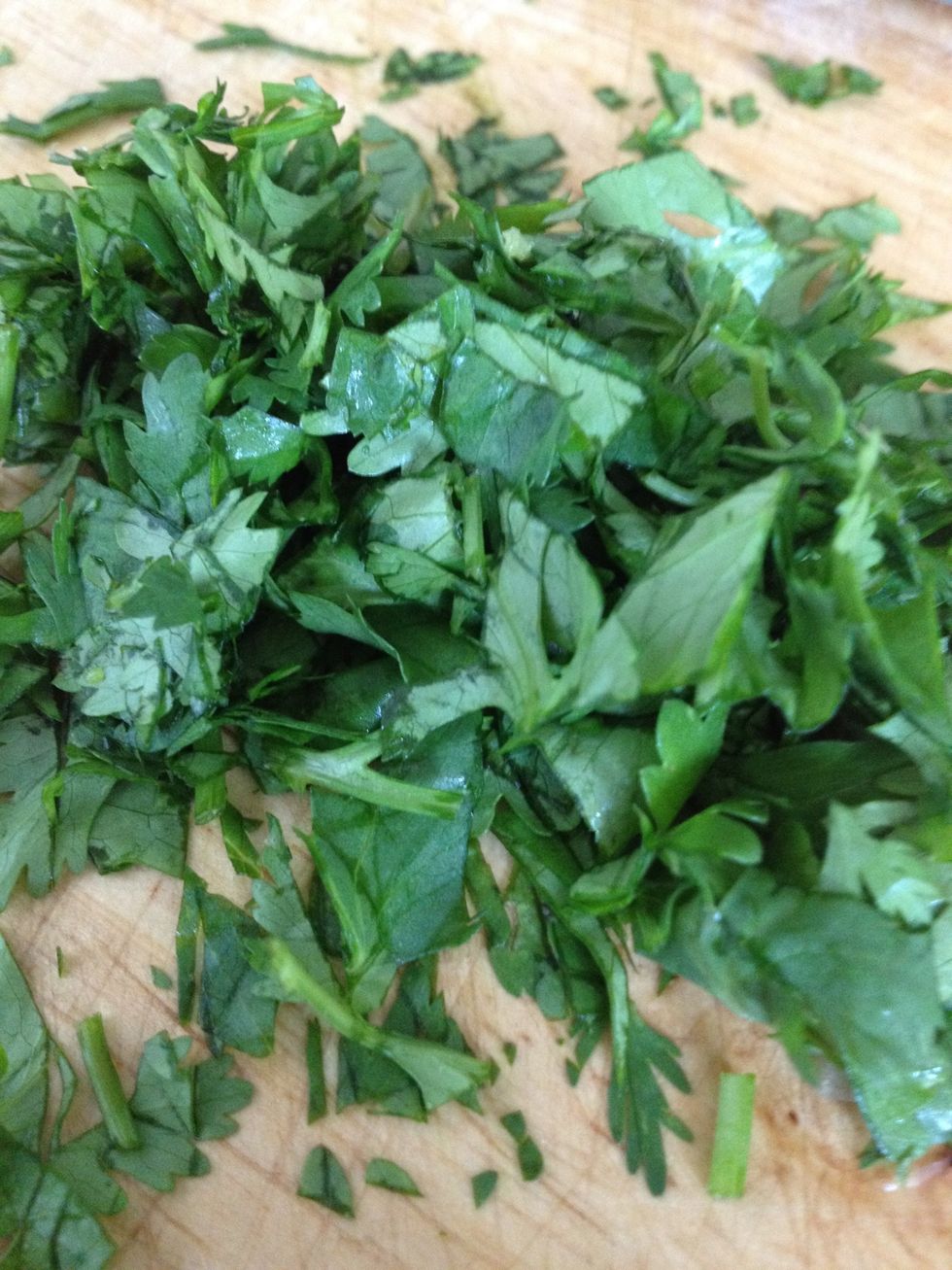 Just smell that chopped cilantro! Mmmm...!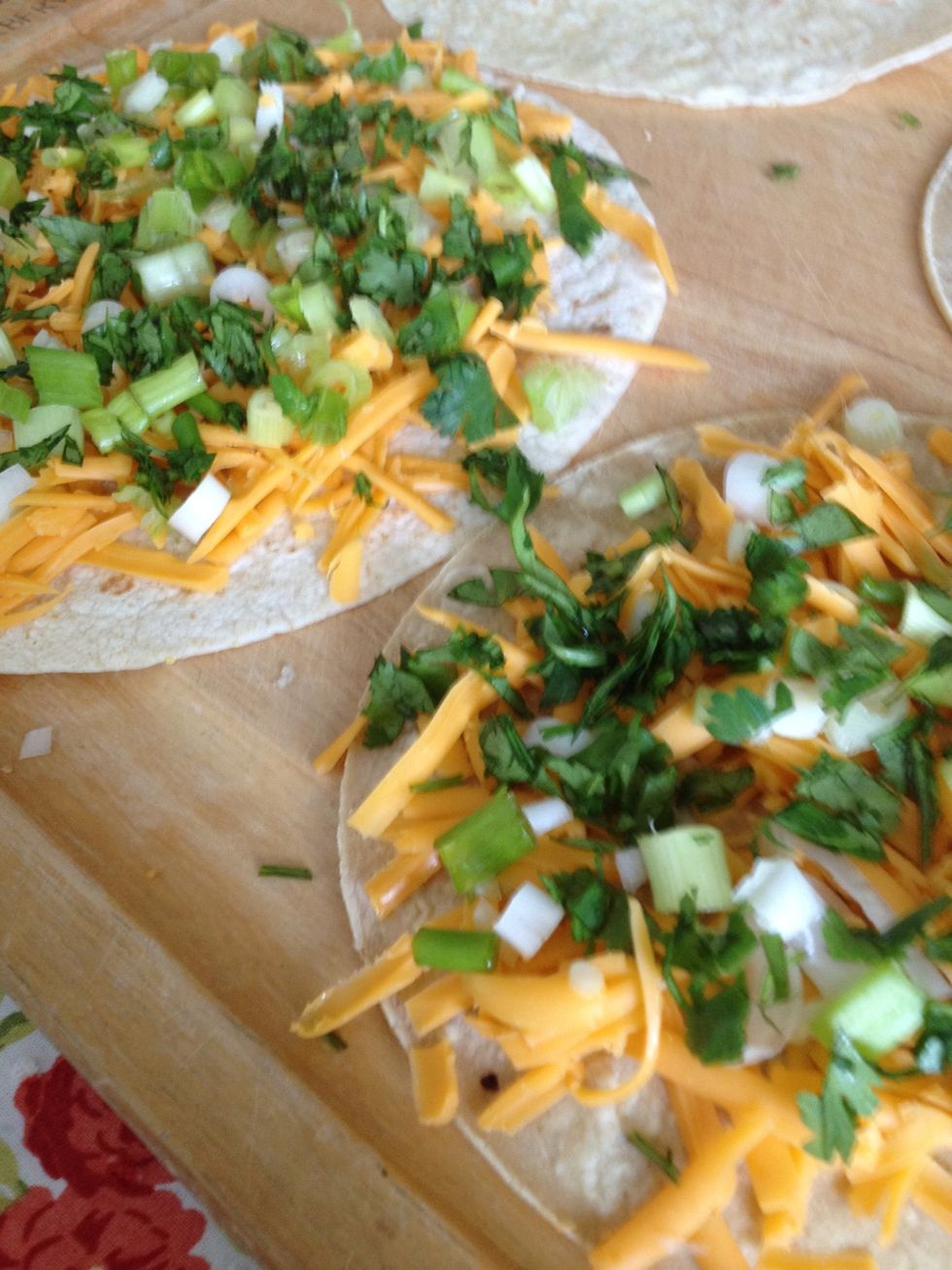 Now sprinkle the cilantro on each of the tortillas.
Chop the tomato.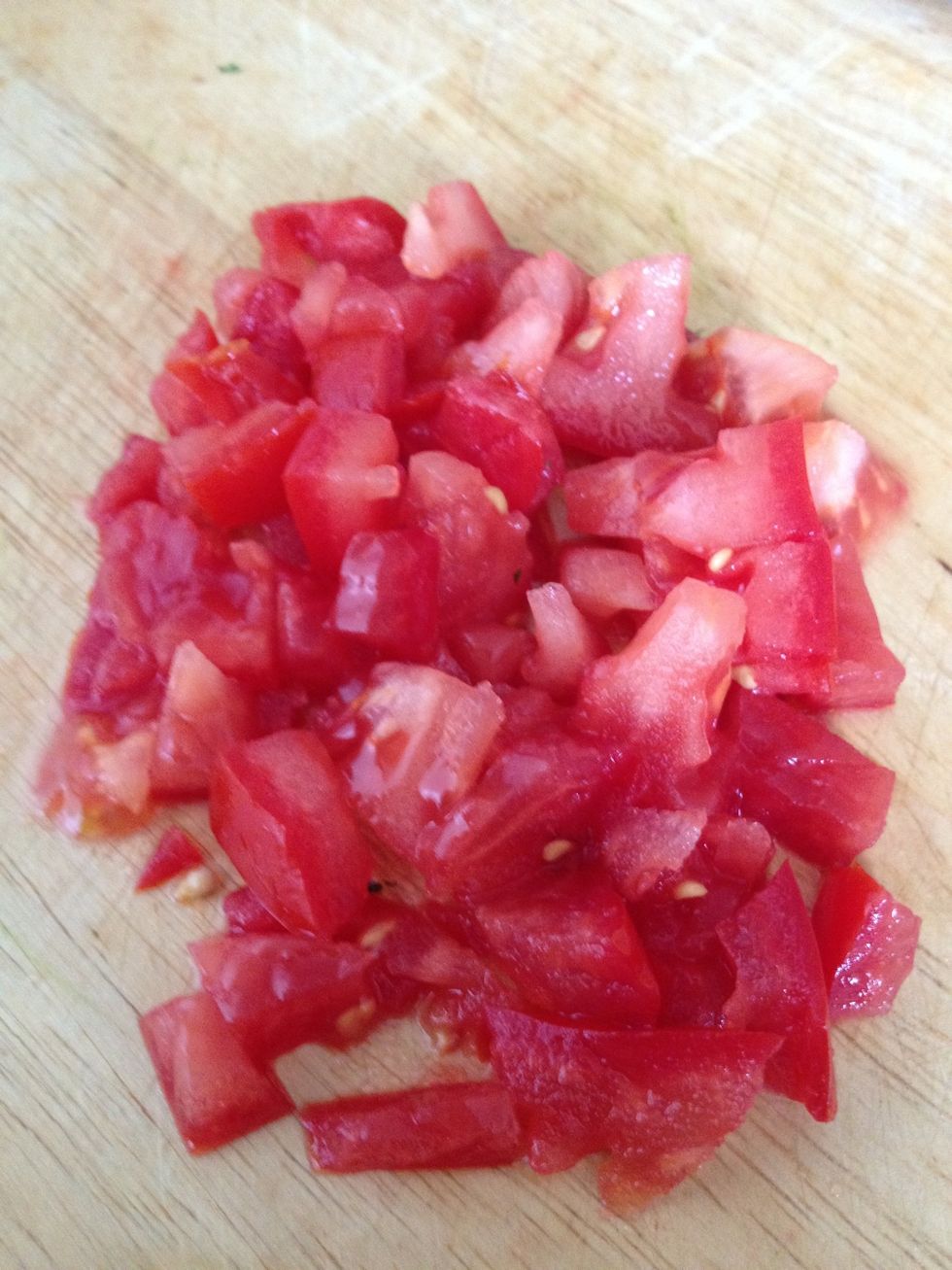 Like this.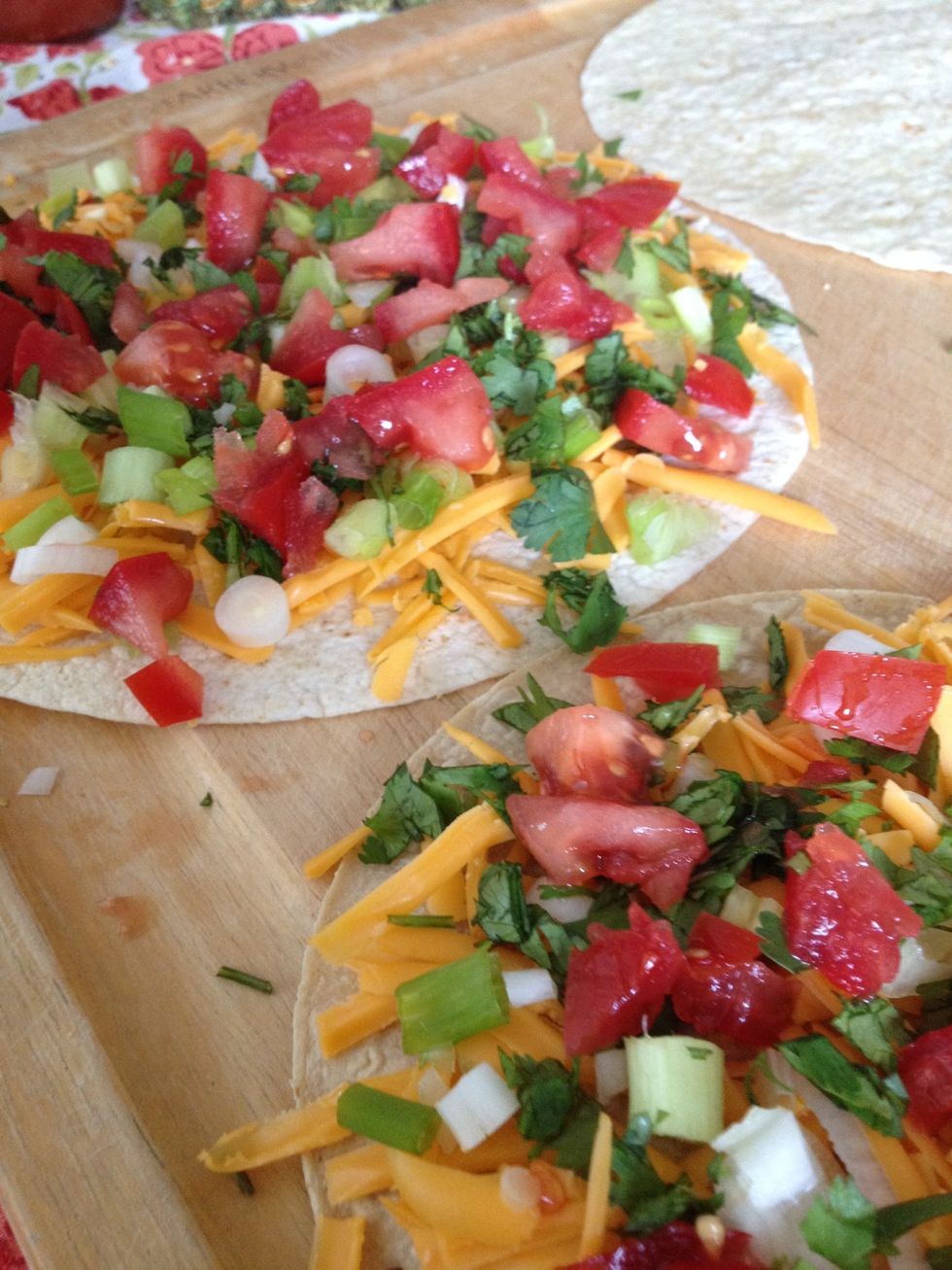 And throw that onto each tortilla as well.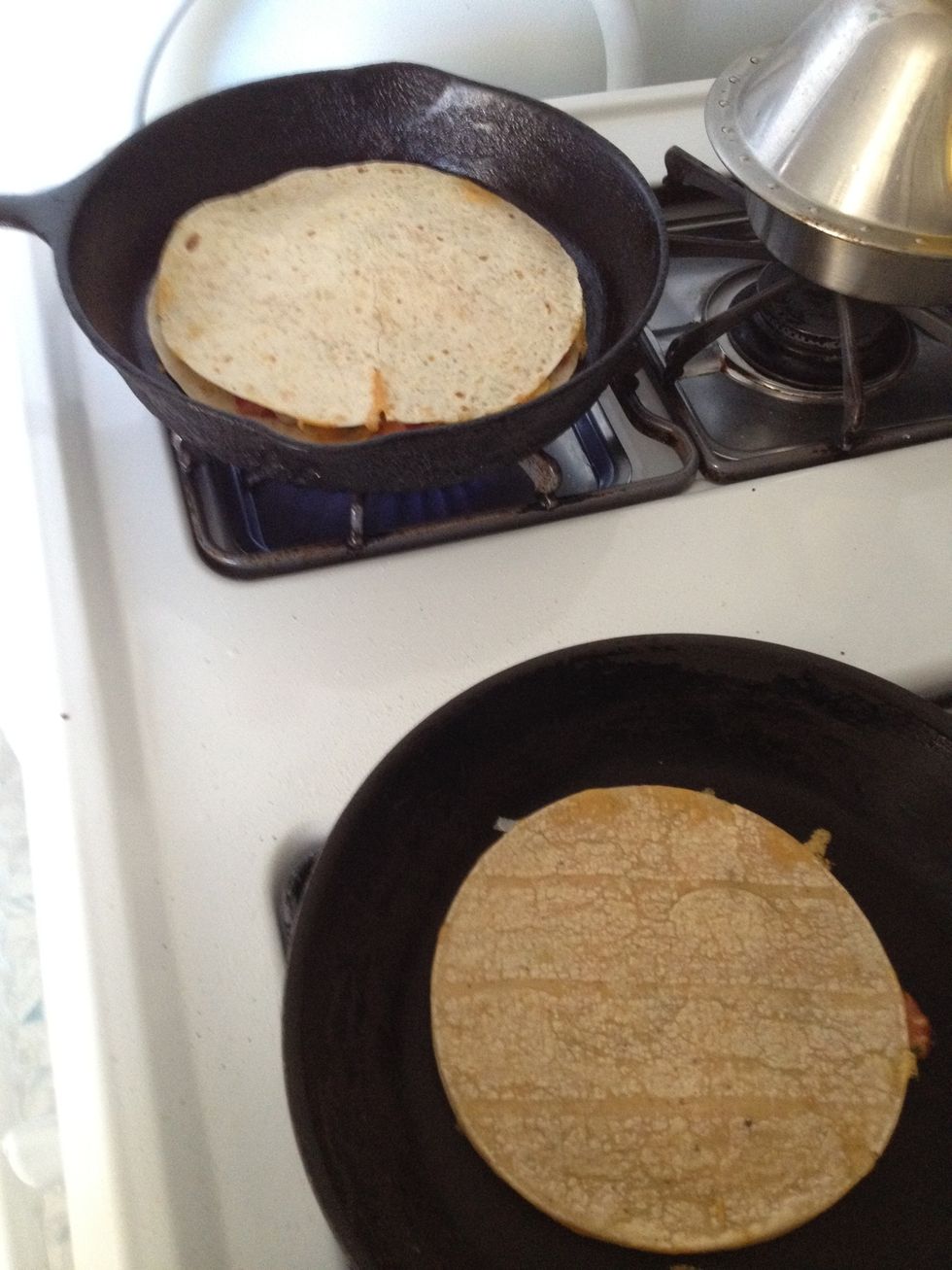 As the cheese melts, flip over to cook the other side. You want to cook them until the cheese is melted and each side is somewhat golden.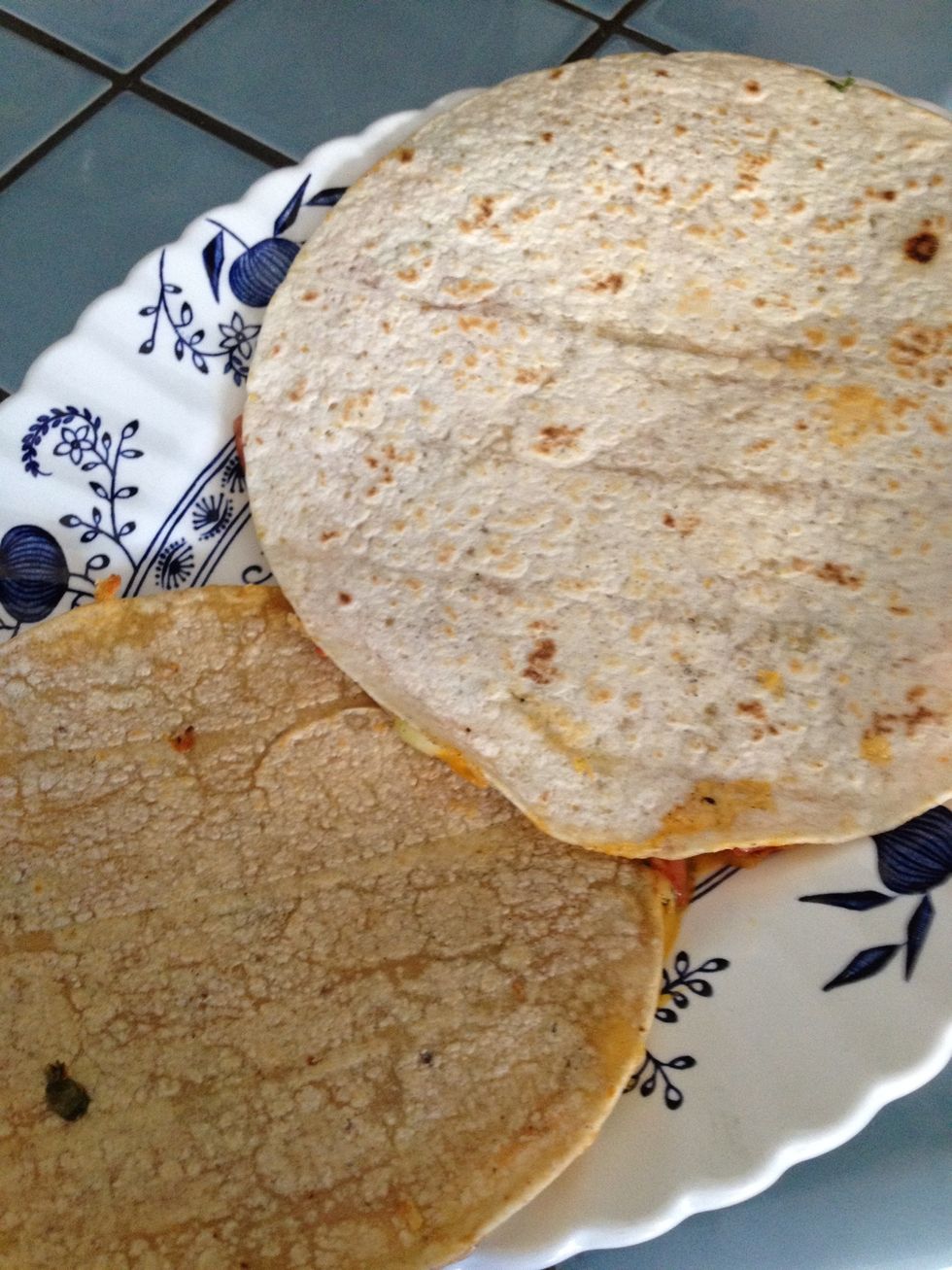 Done! Yum!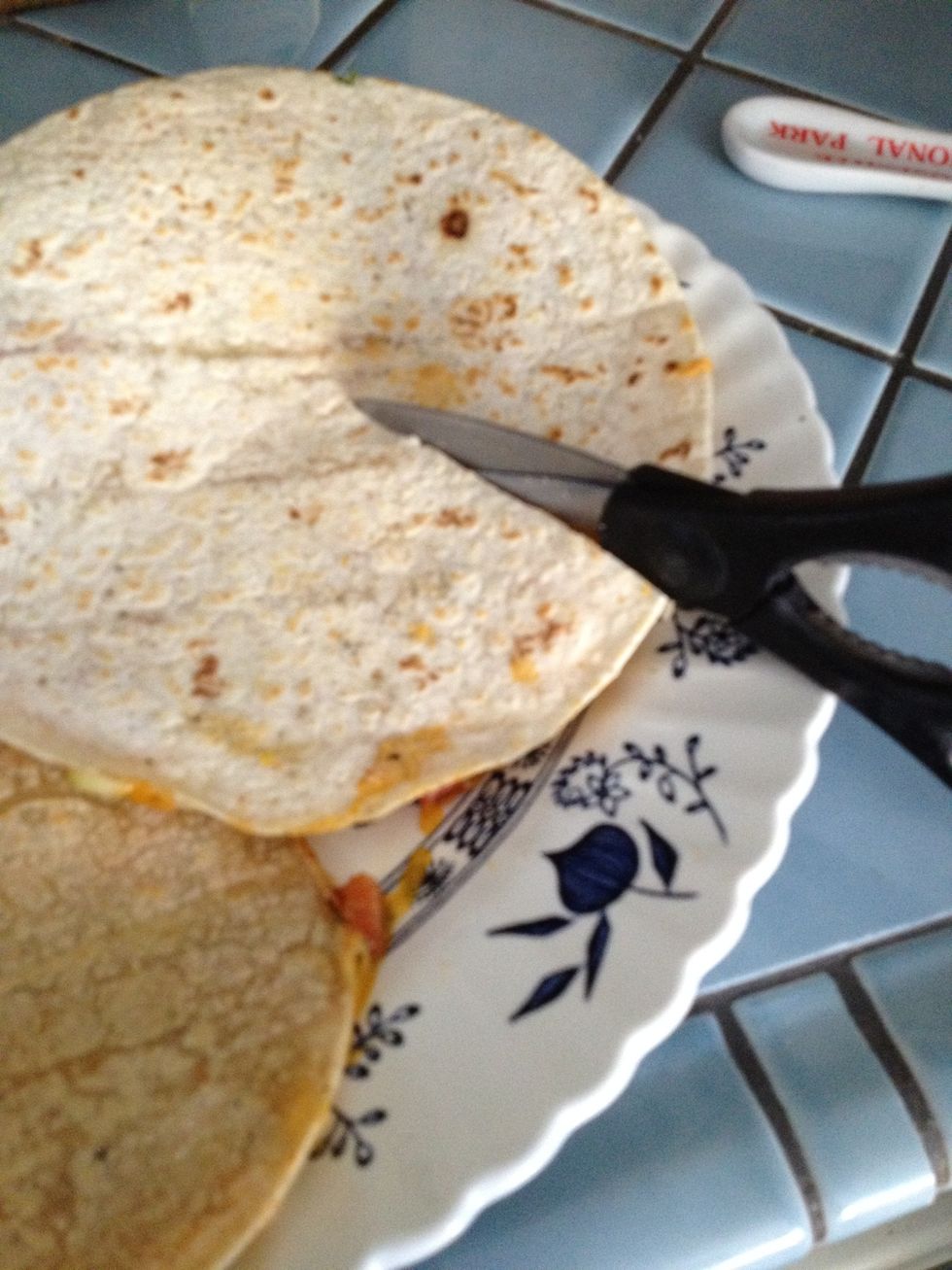 I use kitchen shears to cut the tortillas into small triangle shapes. That makes them easier to eat. But you can also use a knife or leave them whole. Your call.
Almost ready...
I serve with hot sauce (Valentino is my personal favorite) and a dollop of sour cream. I also like to squeeze lime over the quesadilla and garnish with some of the cilantro. Enjoy!
Corn Tortillas
Flour Tortillas
Cheese (grated)
Scallions/onions (chopped)
Cilantro (chopped)
Tomato (chopped)
Hot Sauce (optional)
Sour Cream (optional)
Lime (optional)
Felicia Gustin
I love to create! All kinds of things. Food, crafts, jewelry, art, photos, theater, events, history, social justice. My proudest creation is my daughter!