Easy cheesy eyes on rigatoni pasta pie.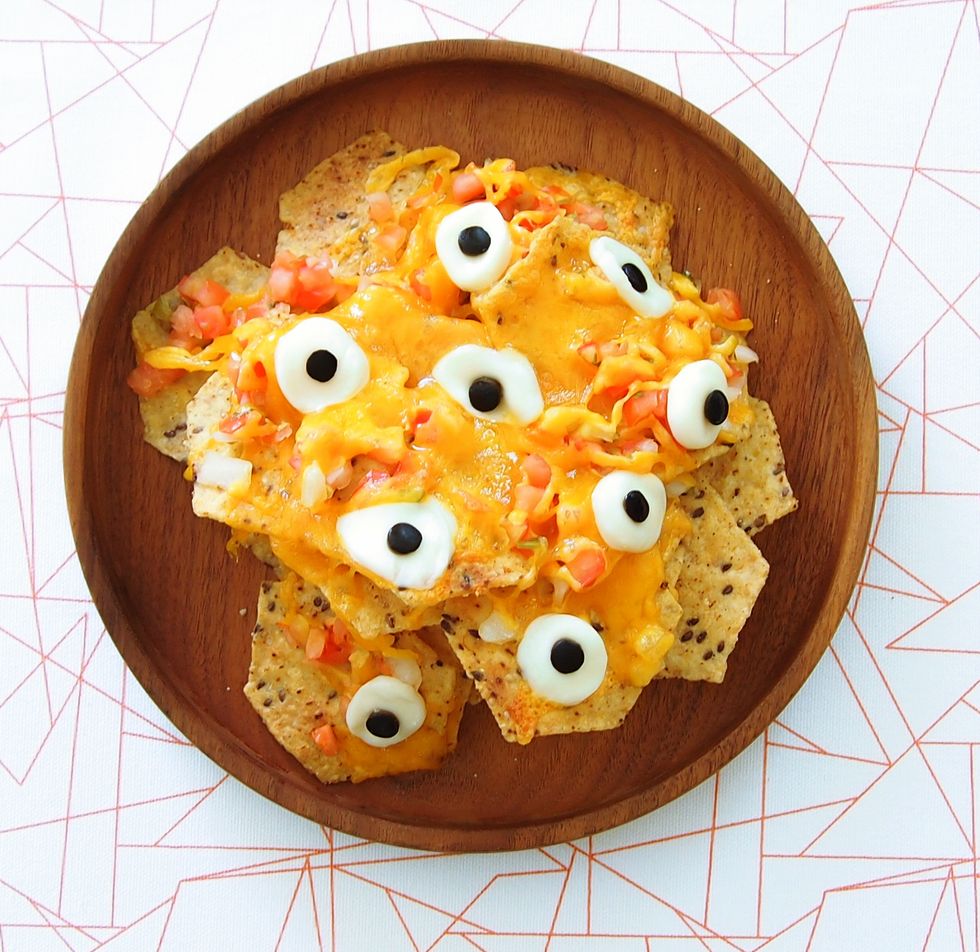 Easy cheesy eyes on nachos.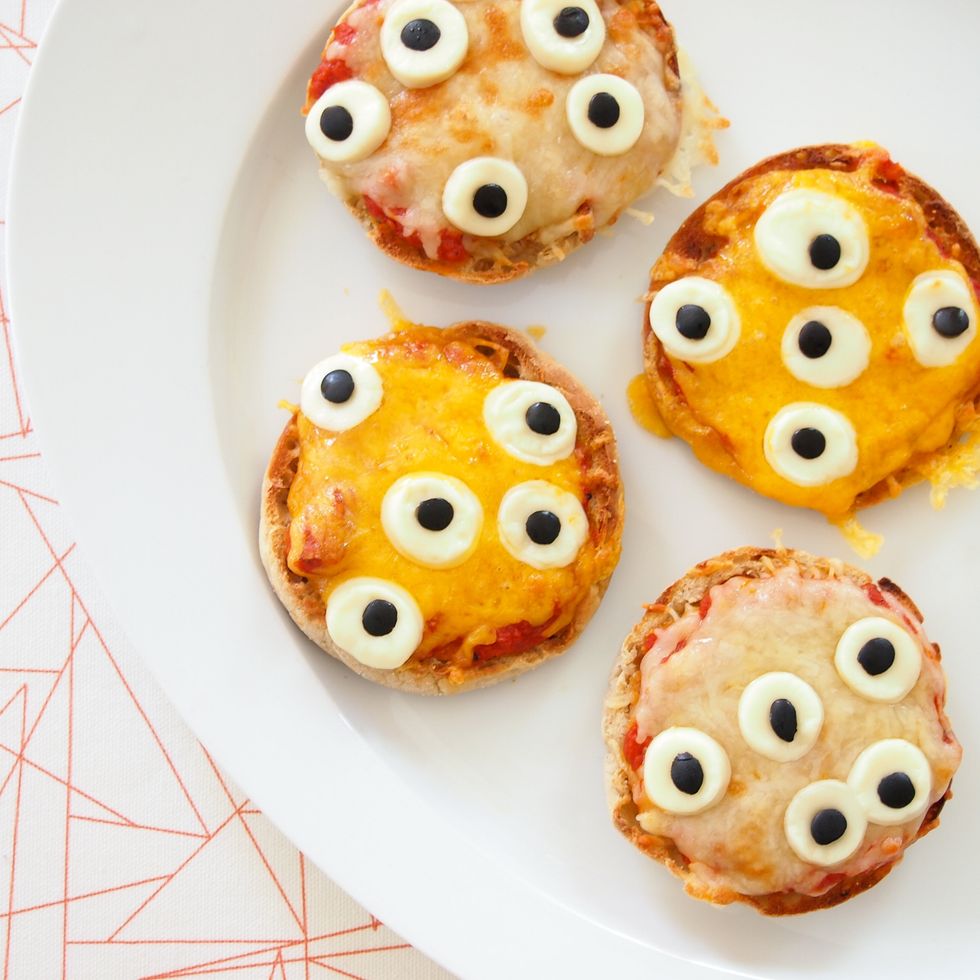 Easy cheesy eyes on English muffin pizzas.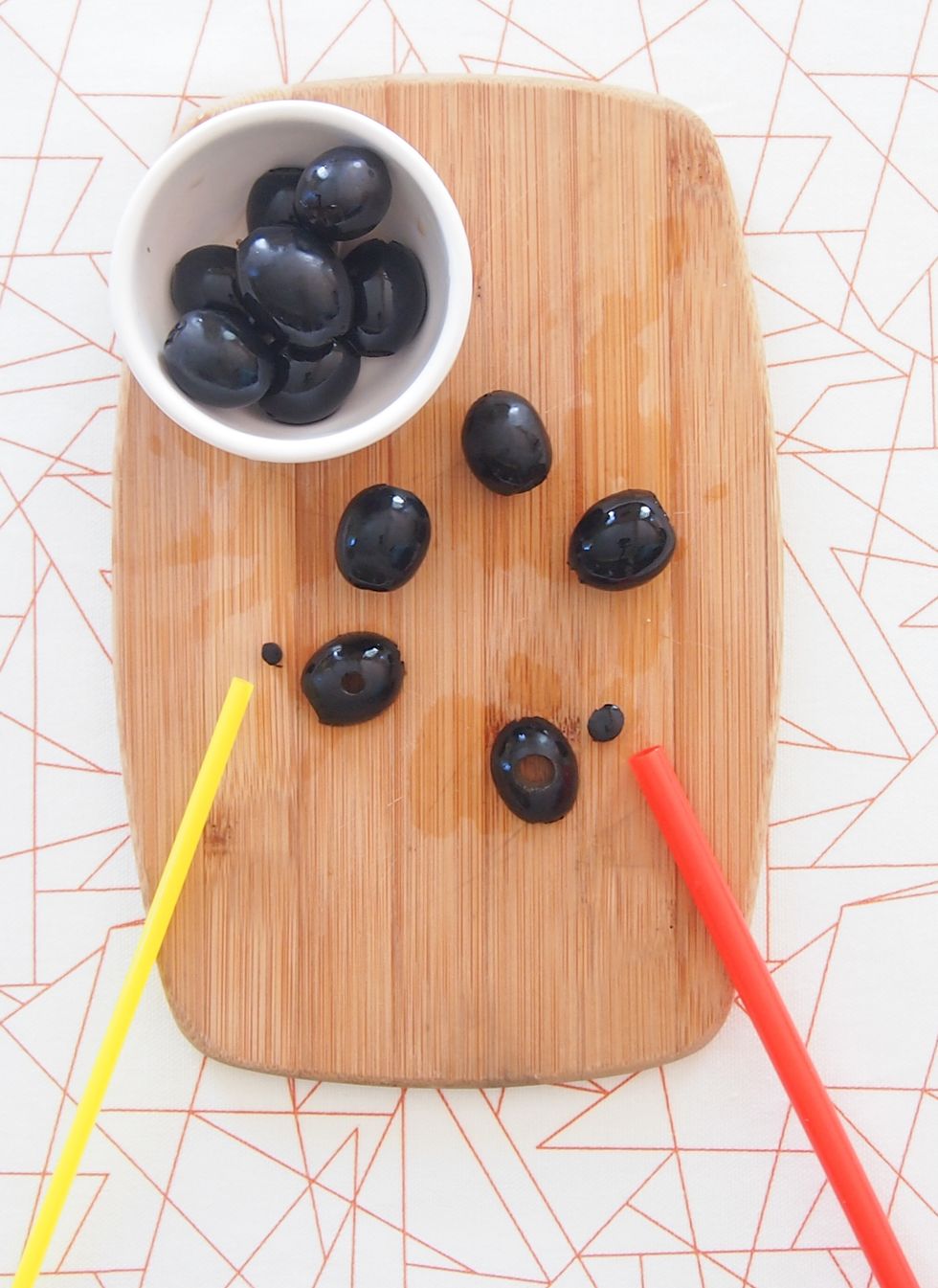 Cut the olives in half, then push the straw through the skin side. You can cut the extra olive off the back. Different diameter straws will yield different sized pupils.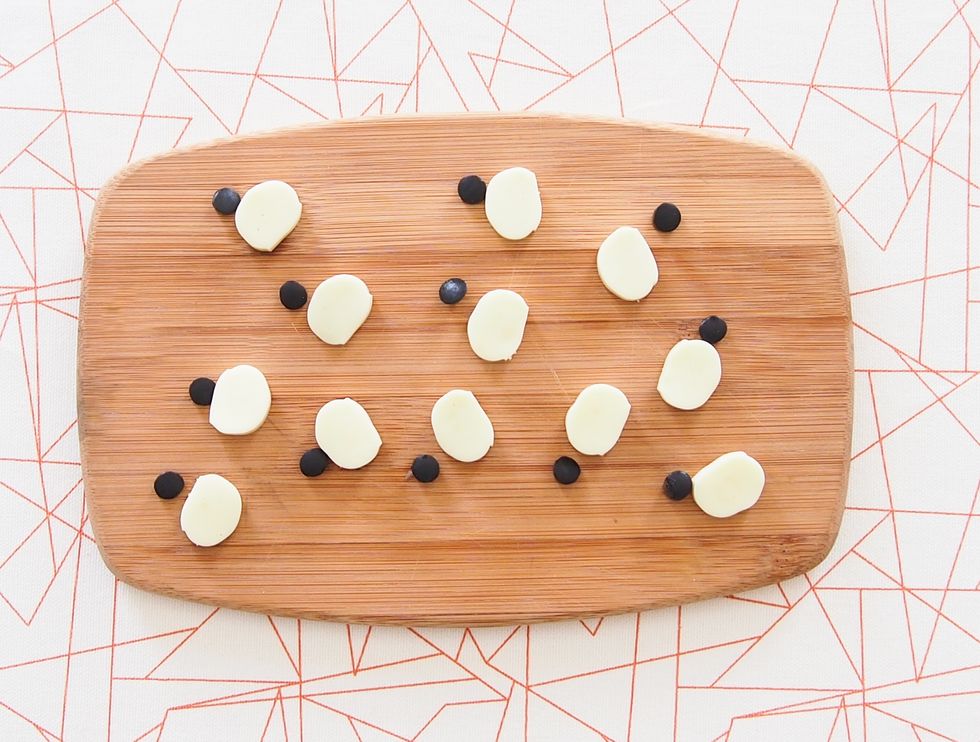 Cut the string cheese into 1/4" wide disks.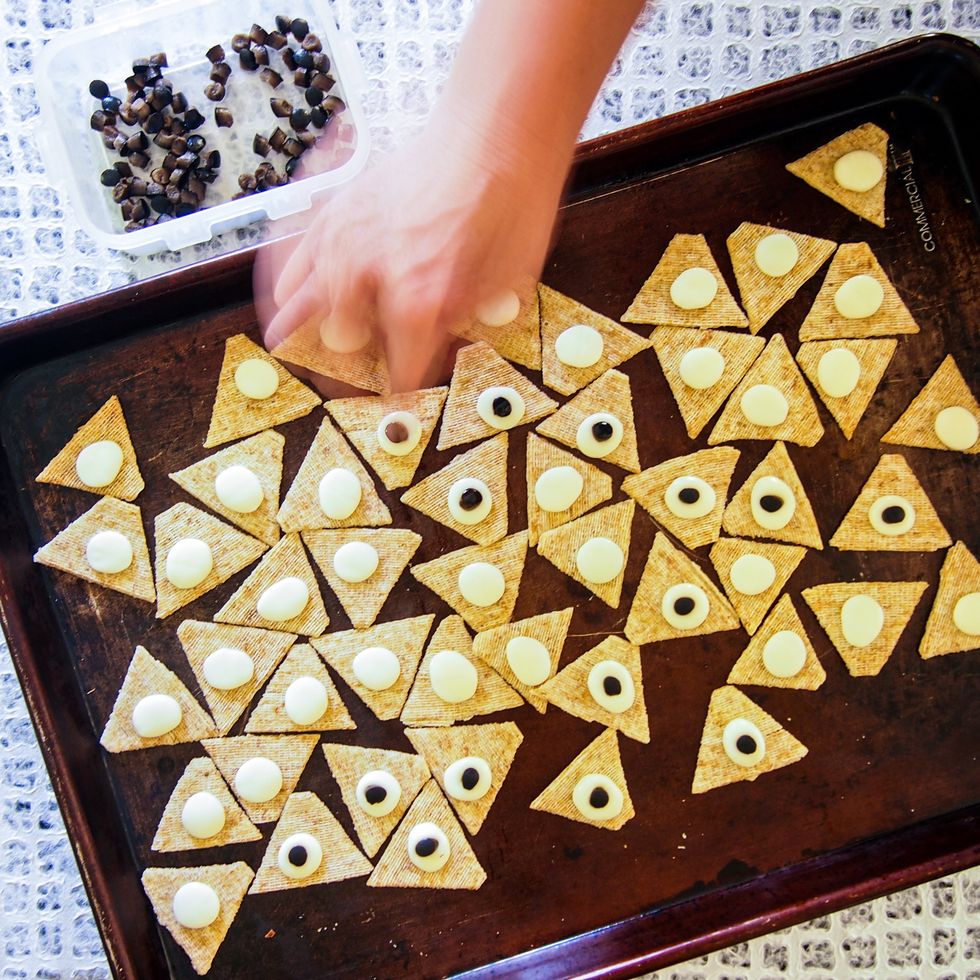 For most dishes, add the cheese disks at the end of cooking for the last few minutes. Remove from the oven and push in the olive pupils. Specific instructions for the Triscuits in the next step.
Put the Triscuits in a preheated 350 degree oven for 5 minutes- it doesn't take long for the cheese to melt just enough to add the olive pupils.
0.0 String Cheese Sticks
Pitted whole Black Olives
Plastic straw
Triscuits (thin crisps)