A quick easy recipe for Mexican night. I hope you like! (This recipe was found on Rachel Ray's website)
229
If you want your enchiladas double stuffed then double the cheese sauce and the chicken mixture!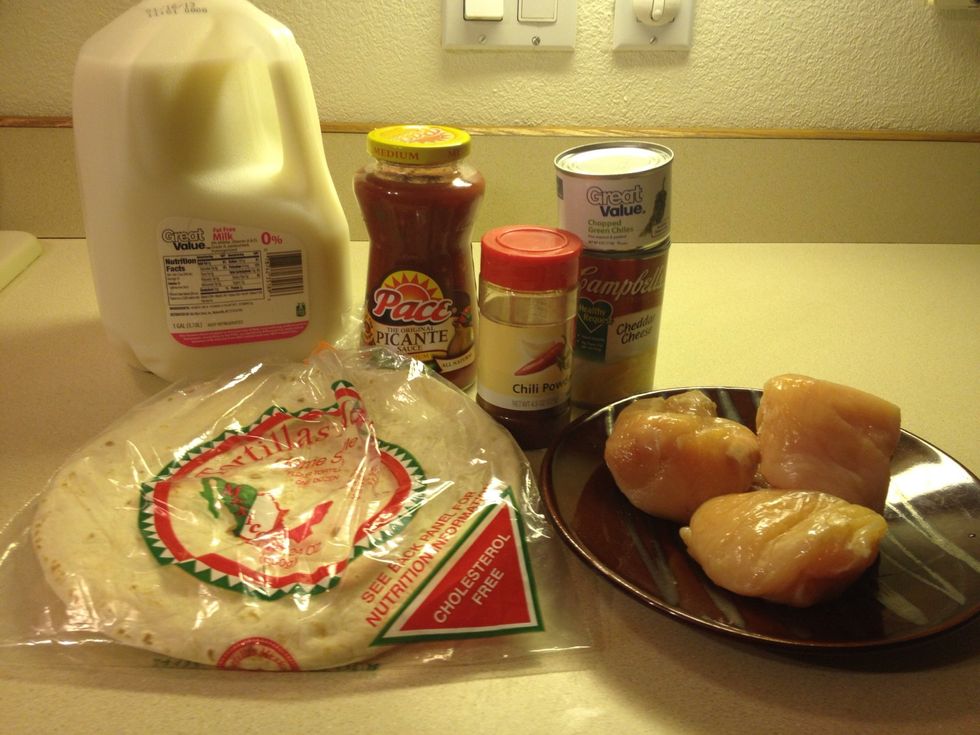 Gather your ingredients.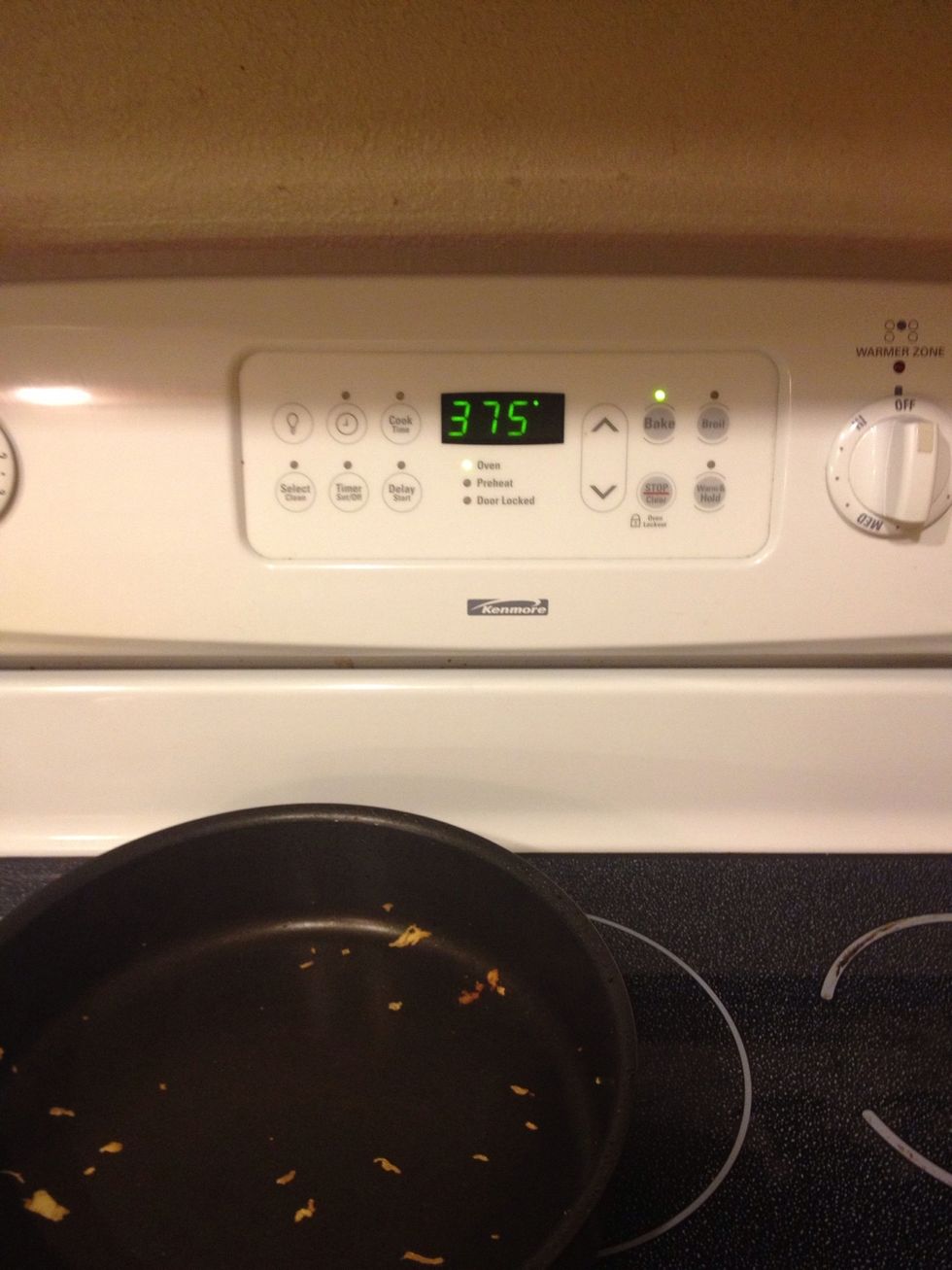 Preheat oven to 375.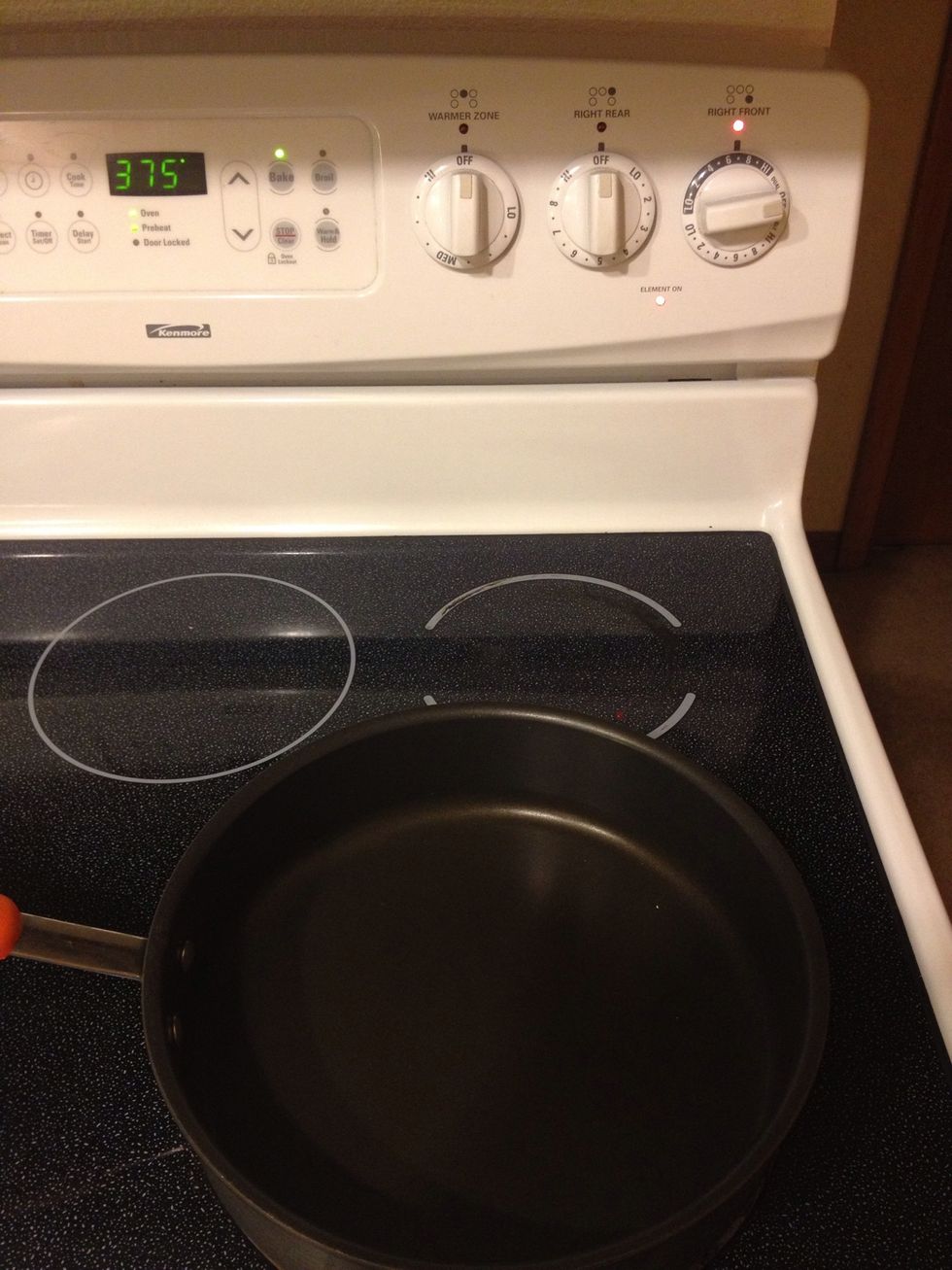 Place a pan on medium high heat.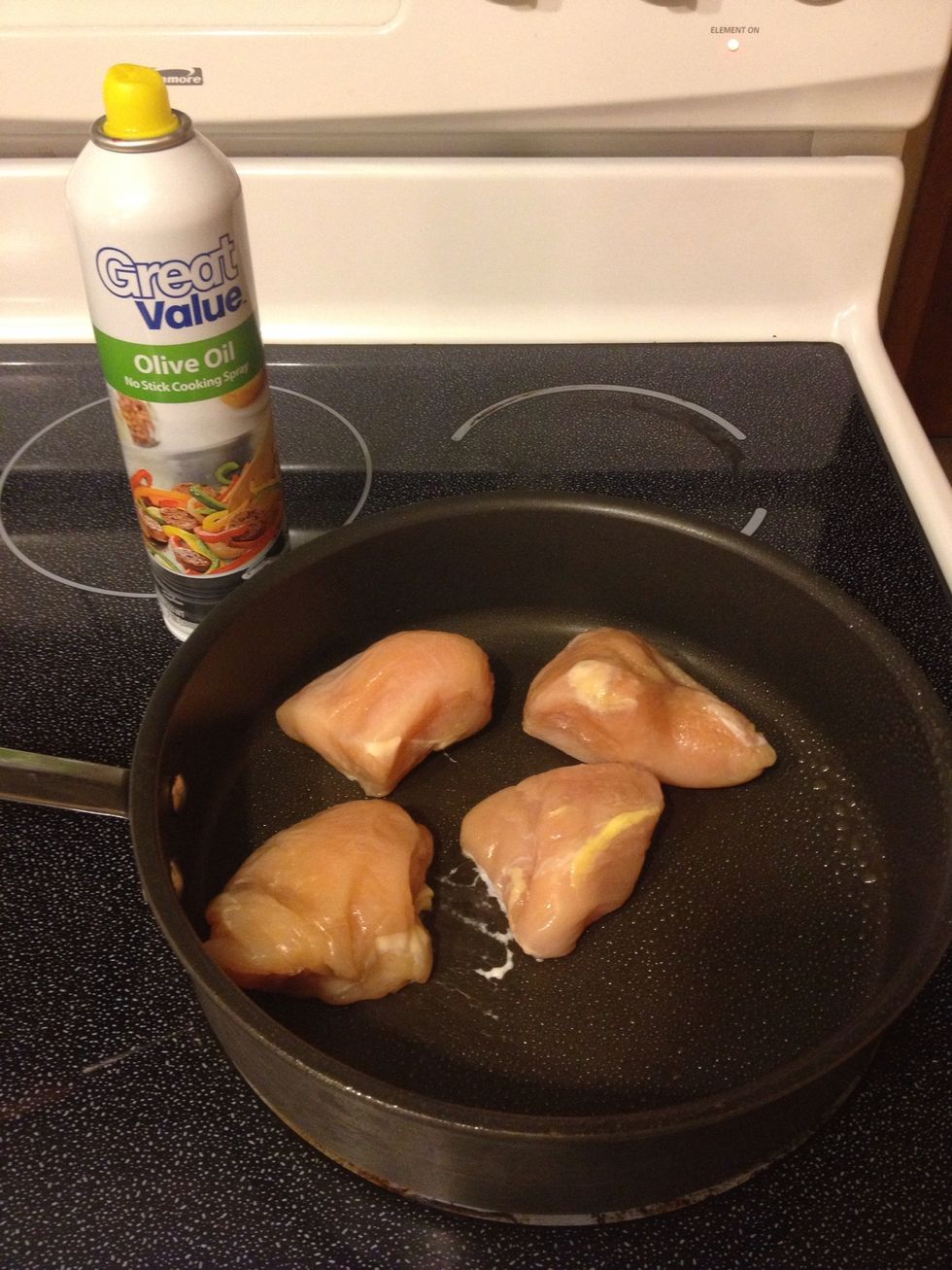 Spray with non stick cooking spray. Place chicken breasts to cook. I plan on shredding my chicken. You can cube them first then cook if you choose so.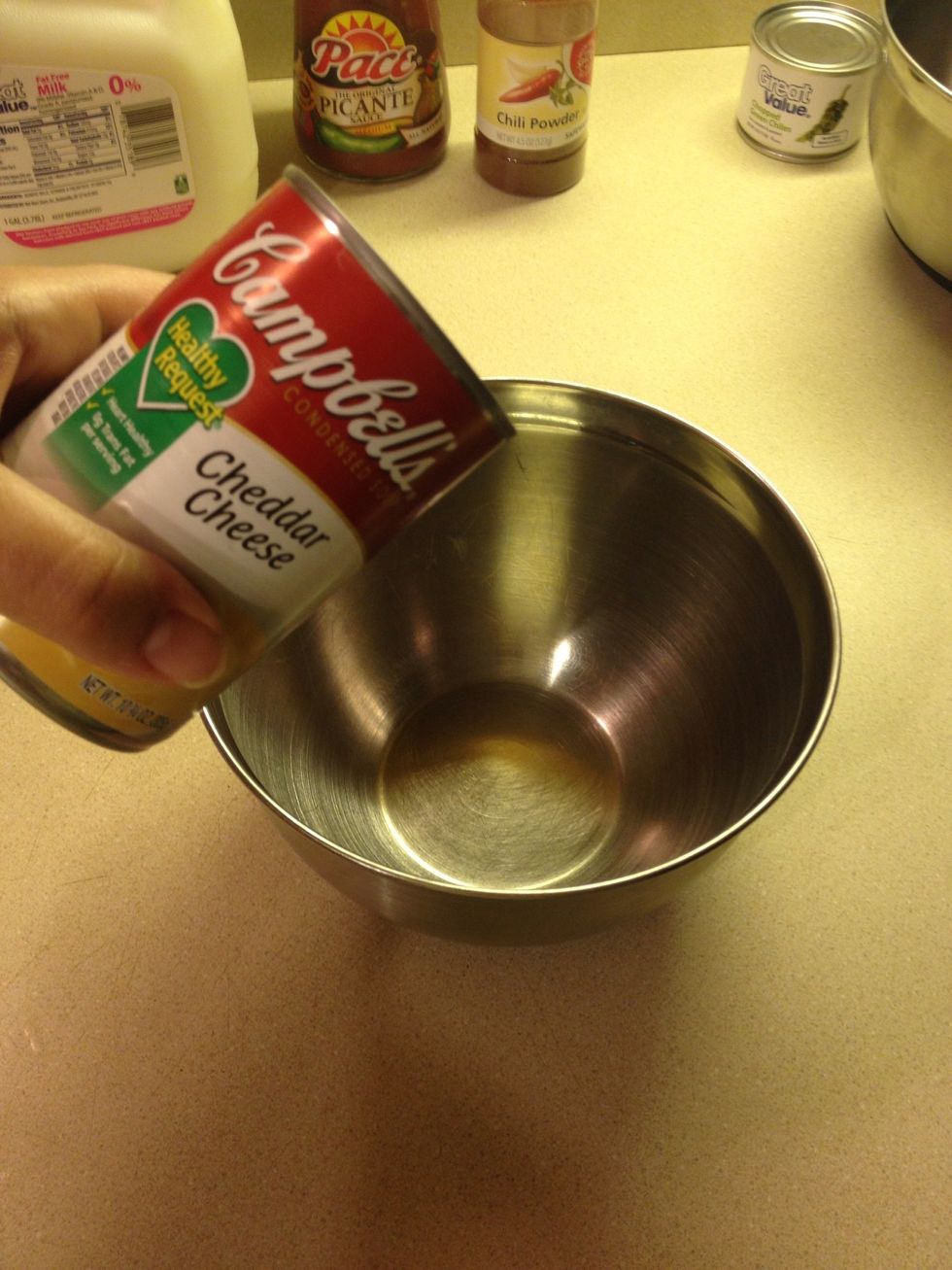 While the chicken is cooking lets make the sauce and prep the mixture. Put one can of Campbell's cheddar cheese soup into a small bowl.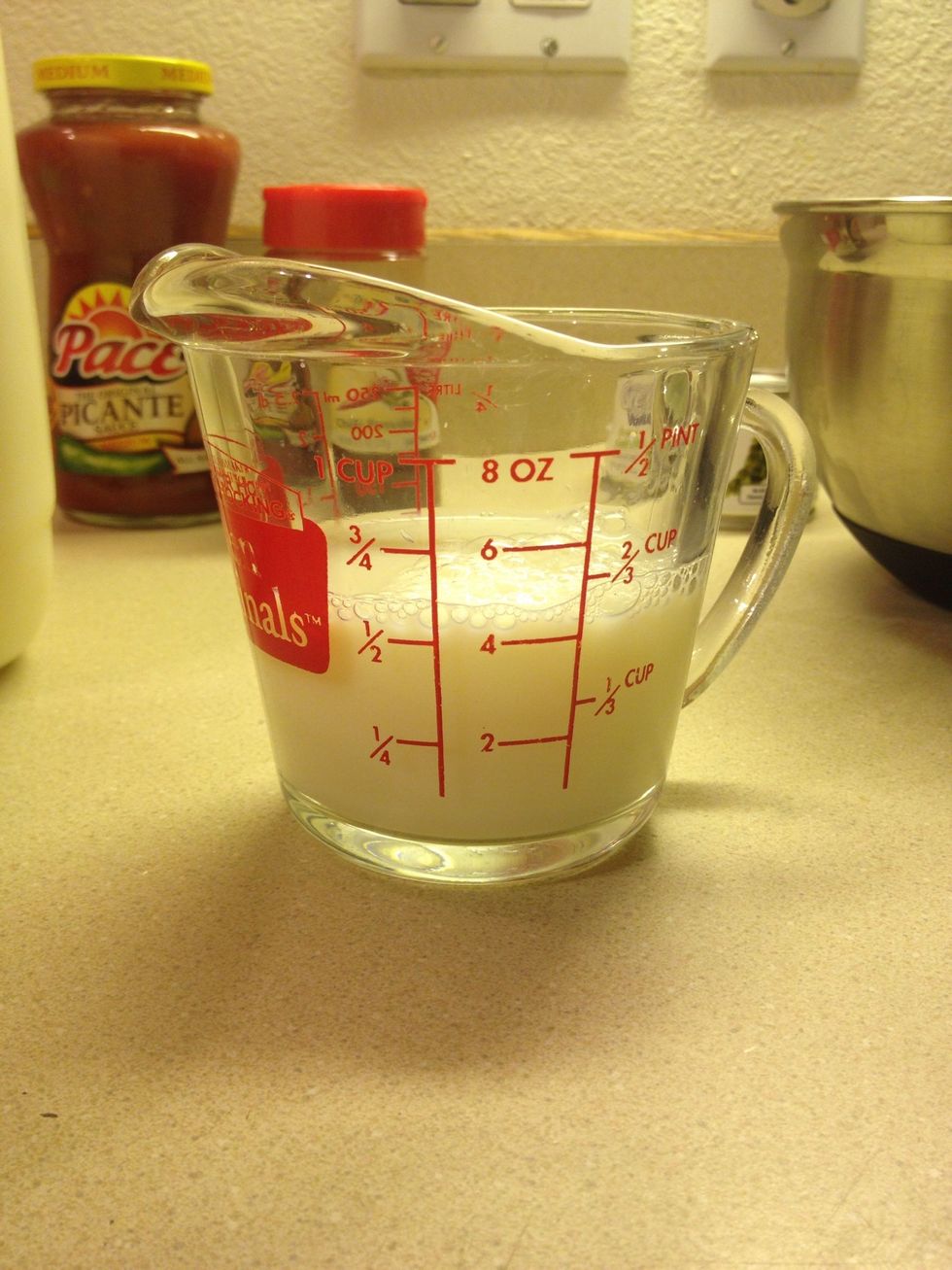 Measure 1/2 cup of milk.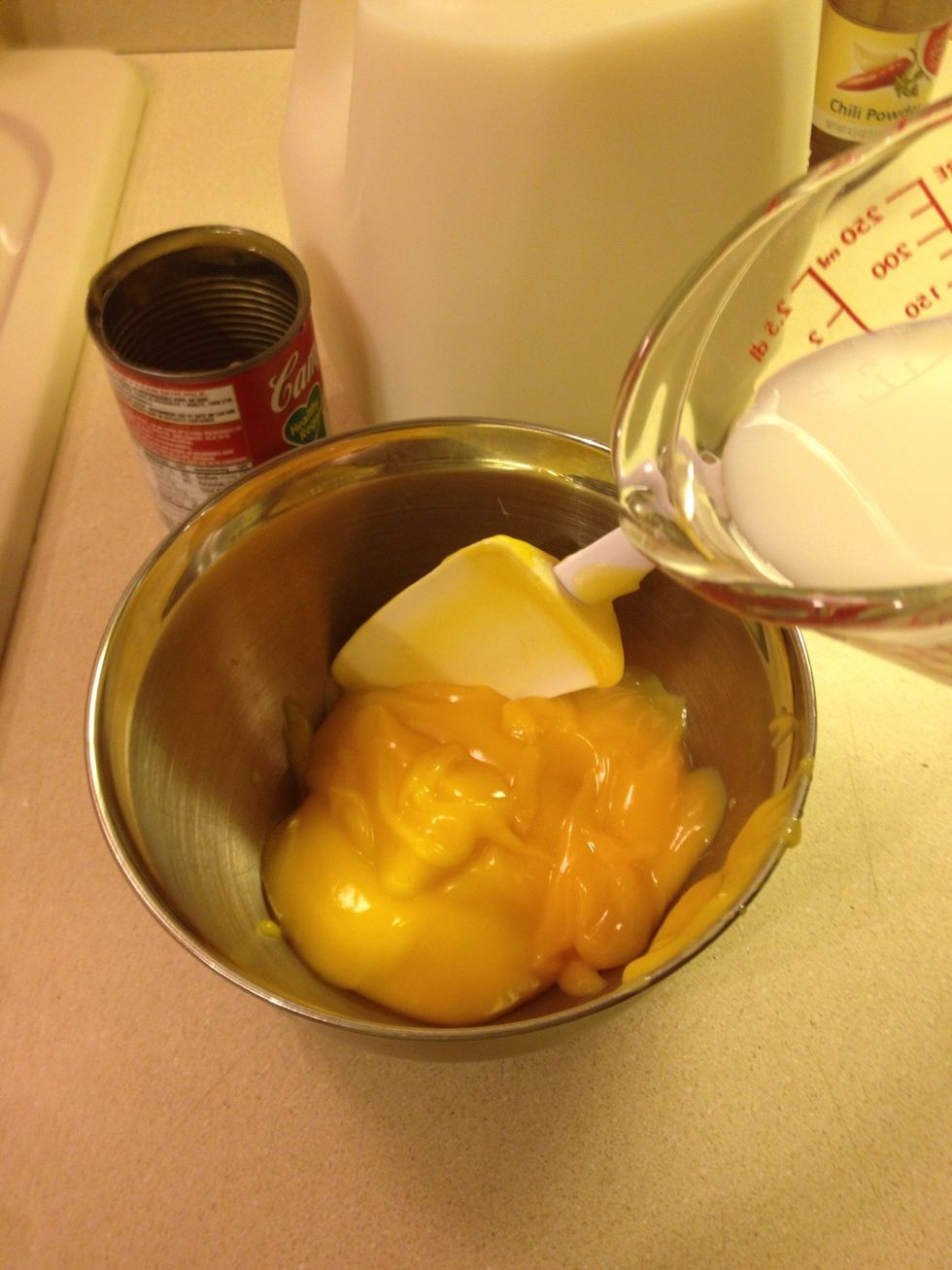 Add to the soup and stir until smooth.
Set aside.
Take out 2 tablespoons of the cheese soup and place into another bowl.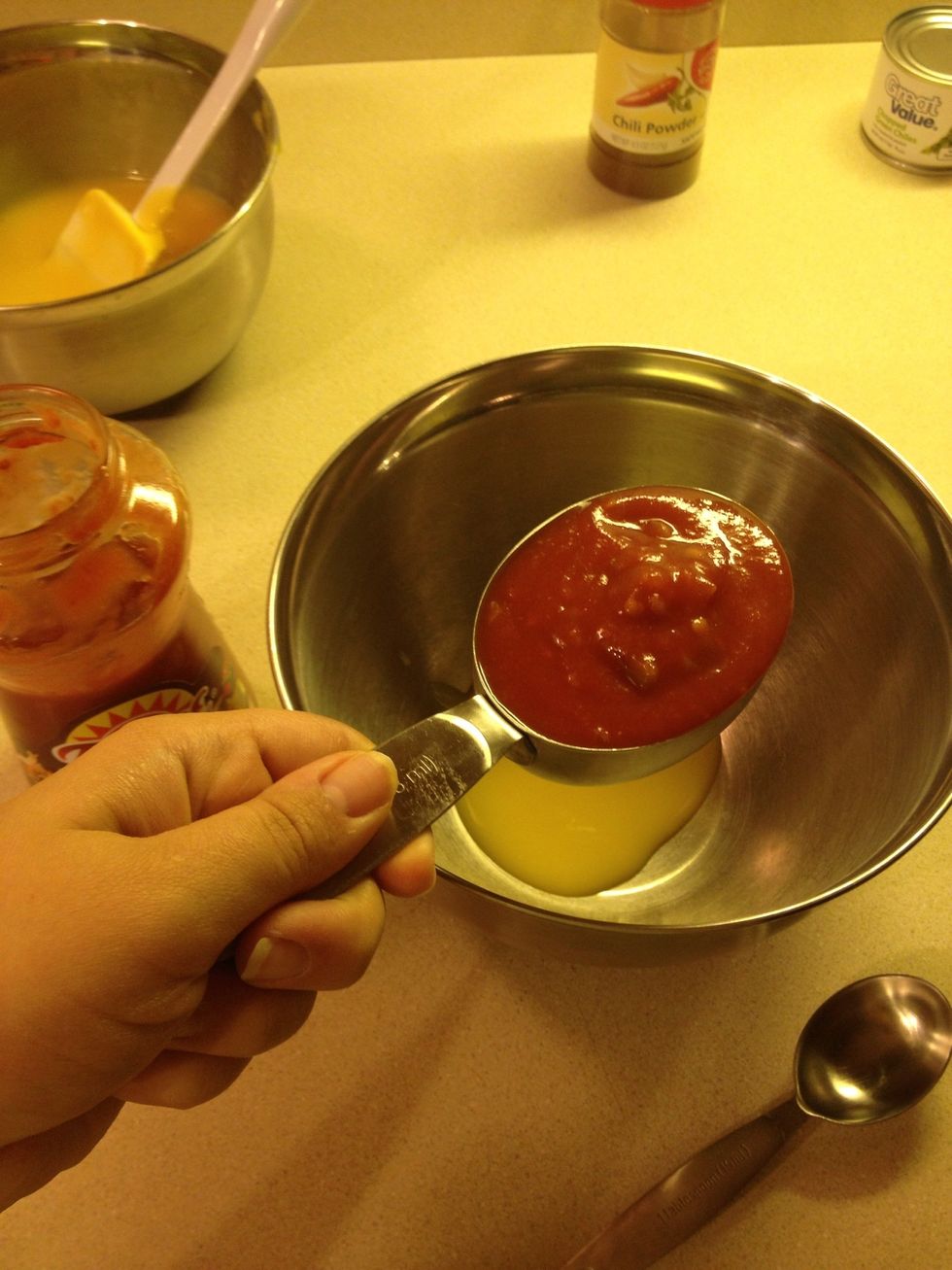 Add 1/2 cup of pace picante sauce. I used a medium spiciness. If you don't like spicy use a mild version.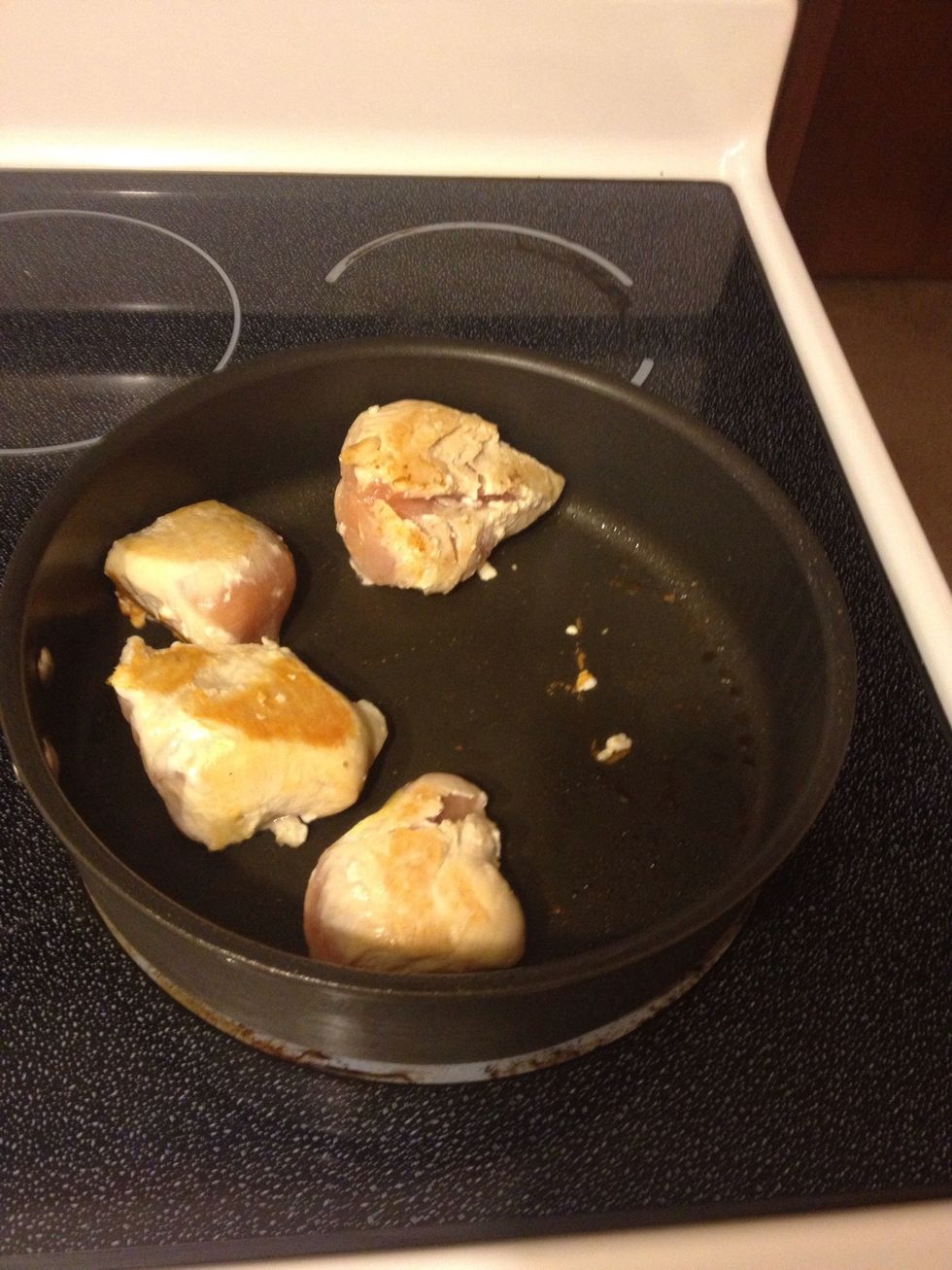 Check on the chicken!!!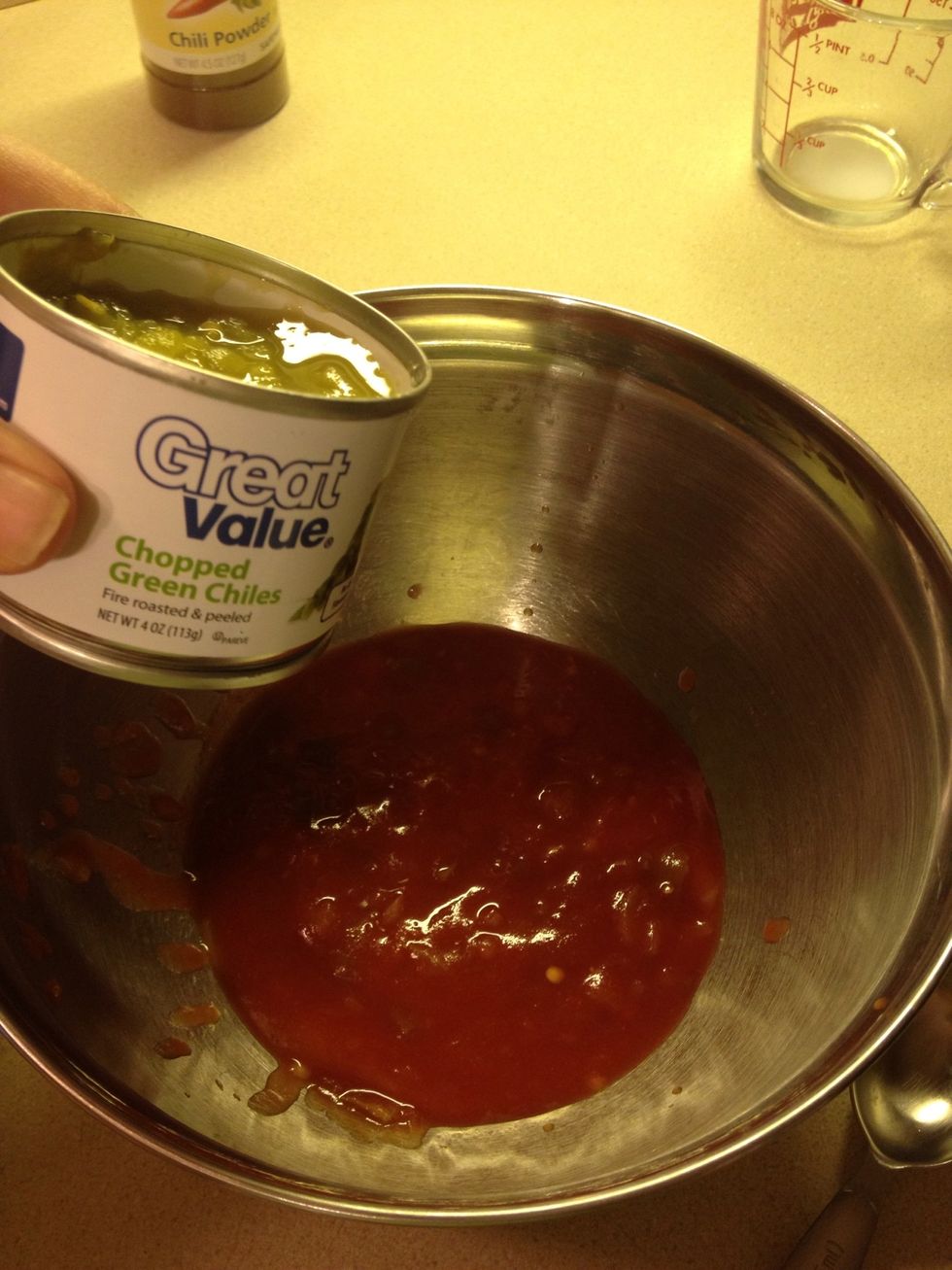 Back to the mixture. Add one 4 ounce can of chopped green chilies.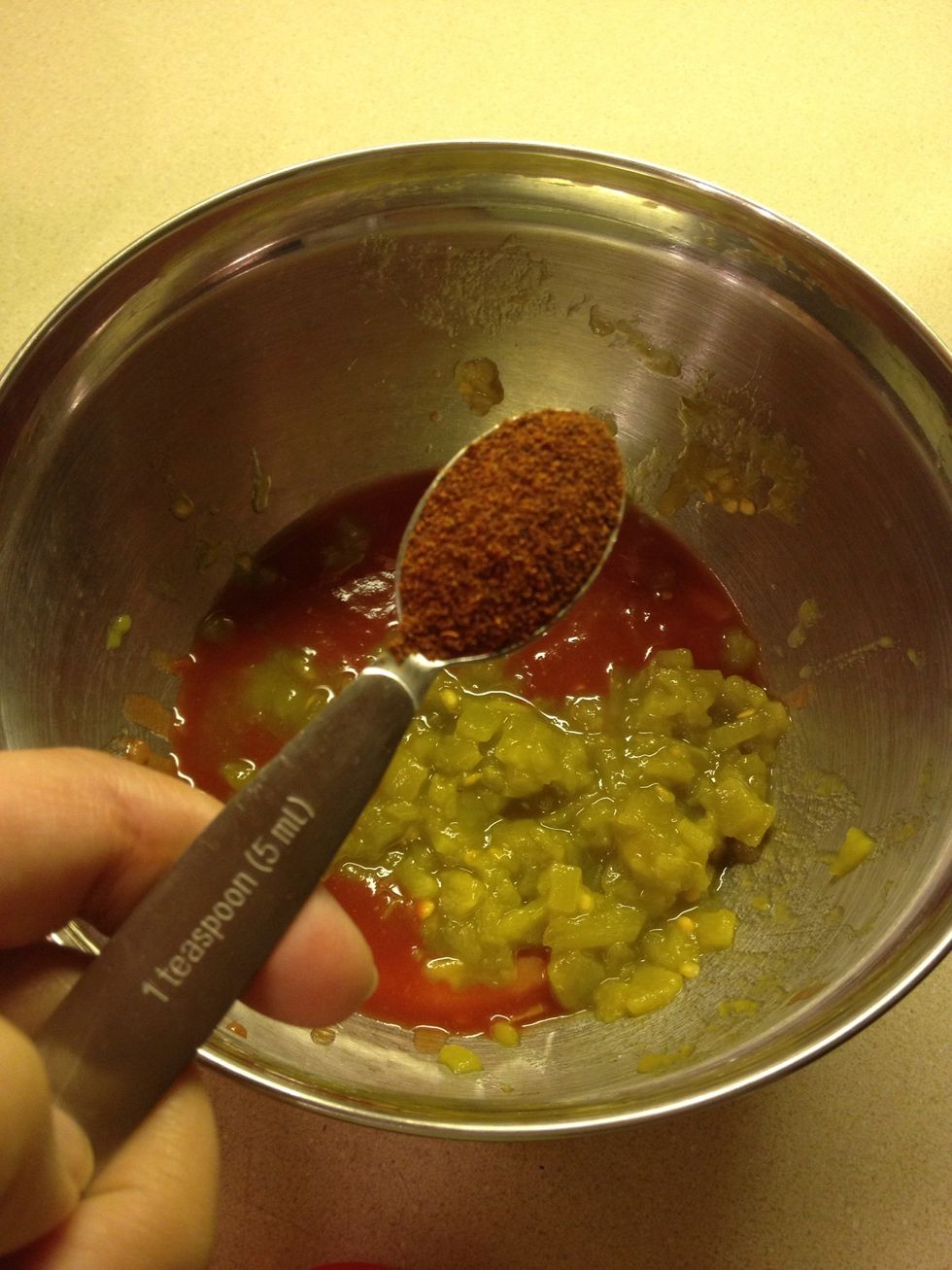 Add one teaspoon of chili powder. Stir and set aside.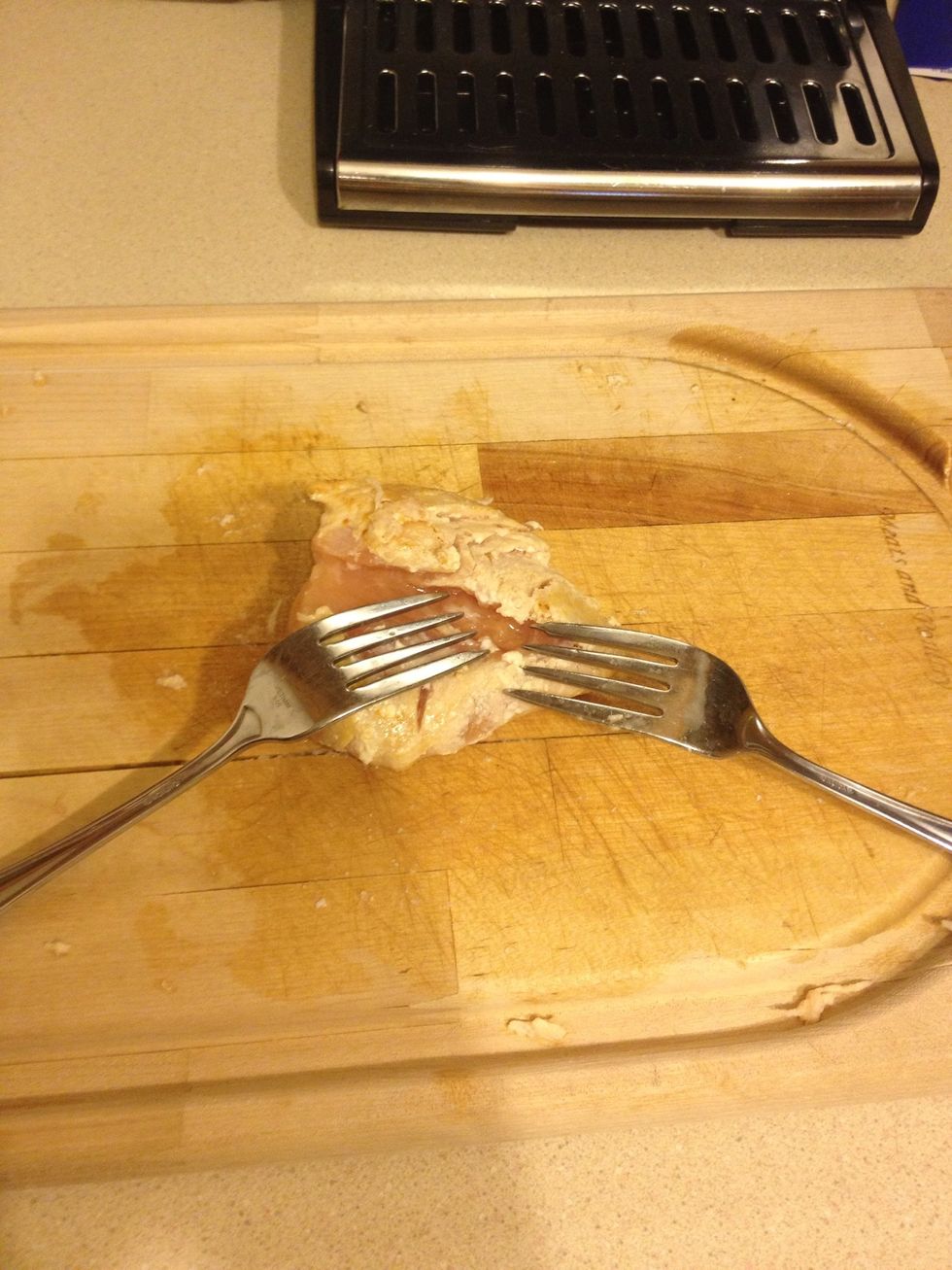 If your shredding the chicken take two forks to the chicken to pull away. I know my chicken is still raw. Just trust me :)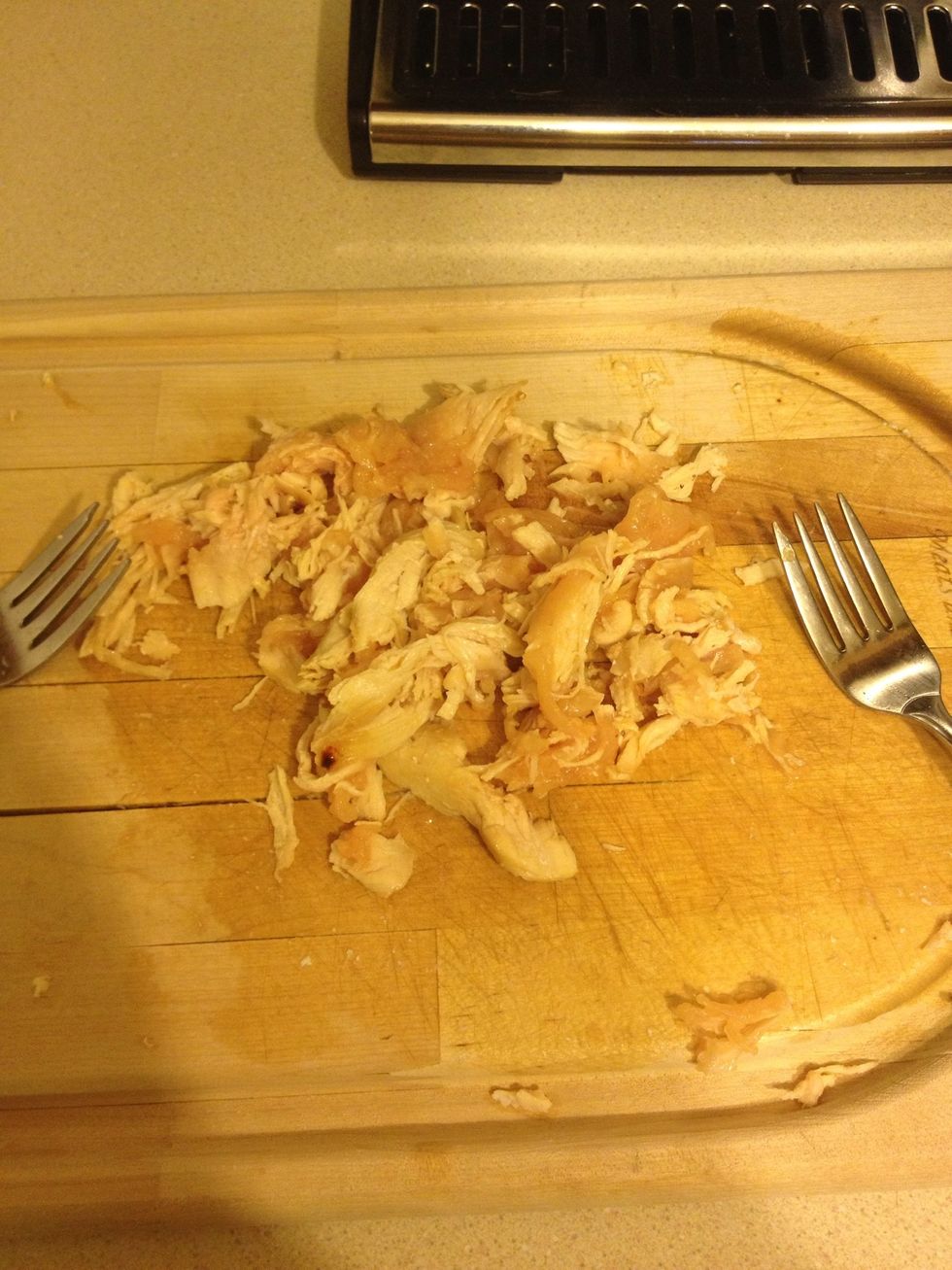 When your chicken is shredded place back into the pan.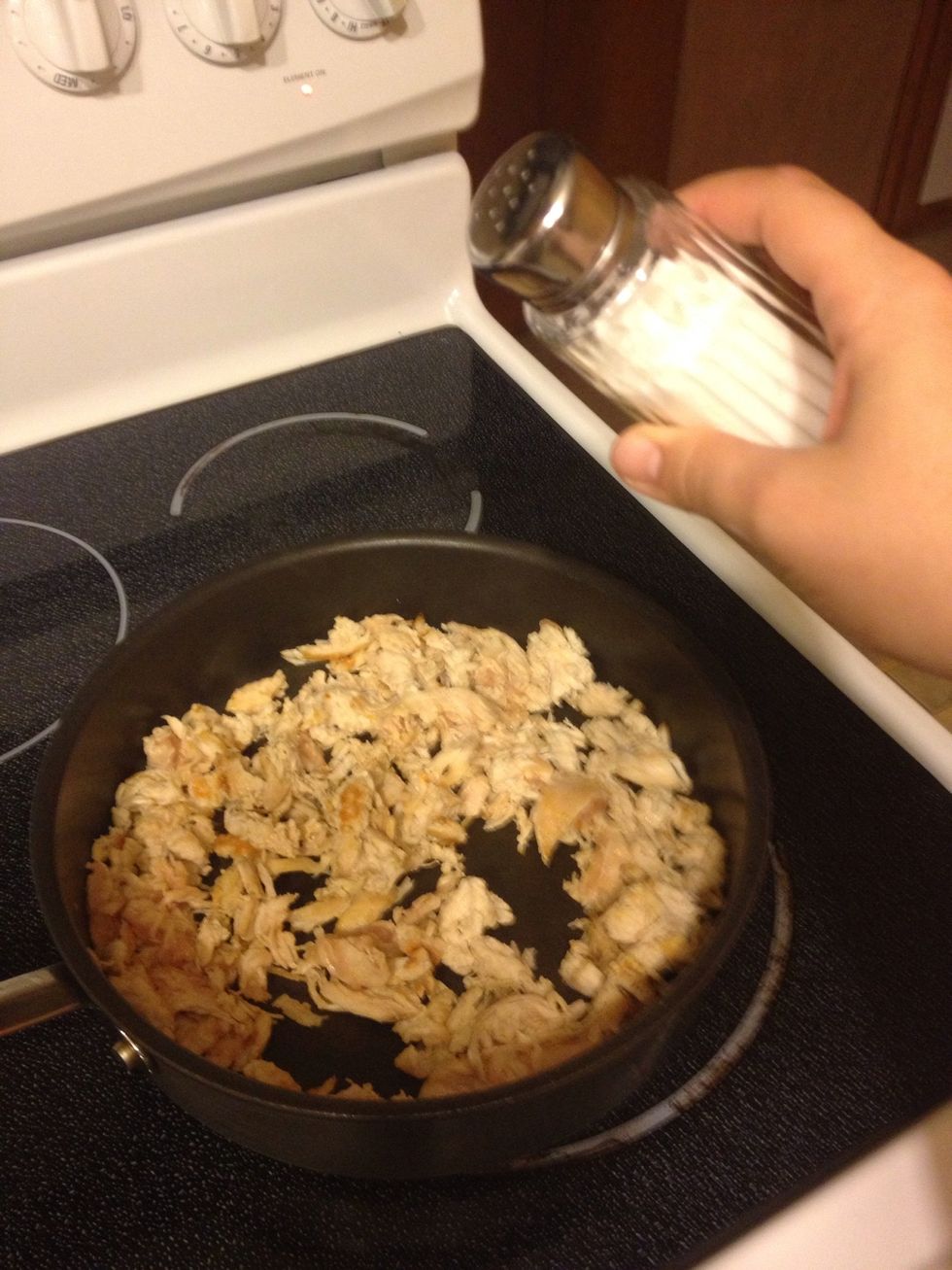 Add salt.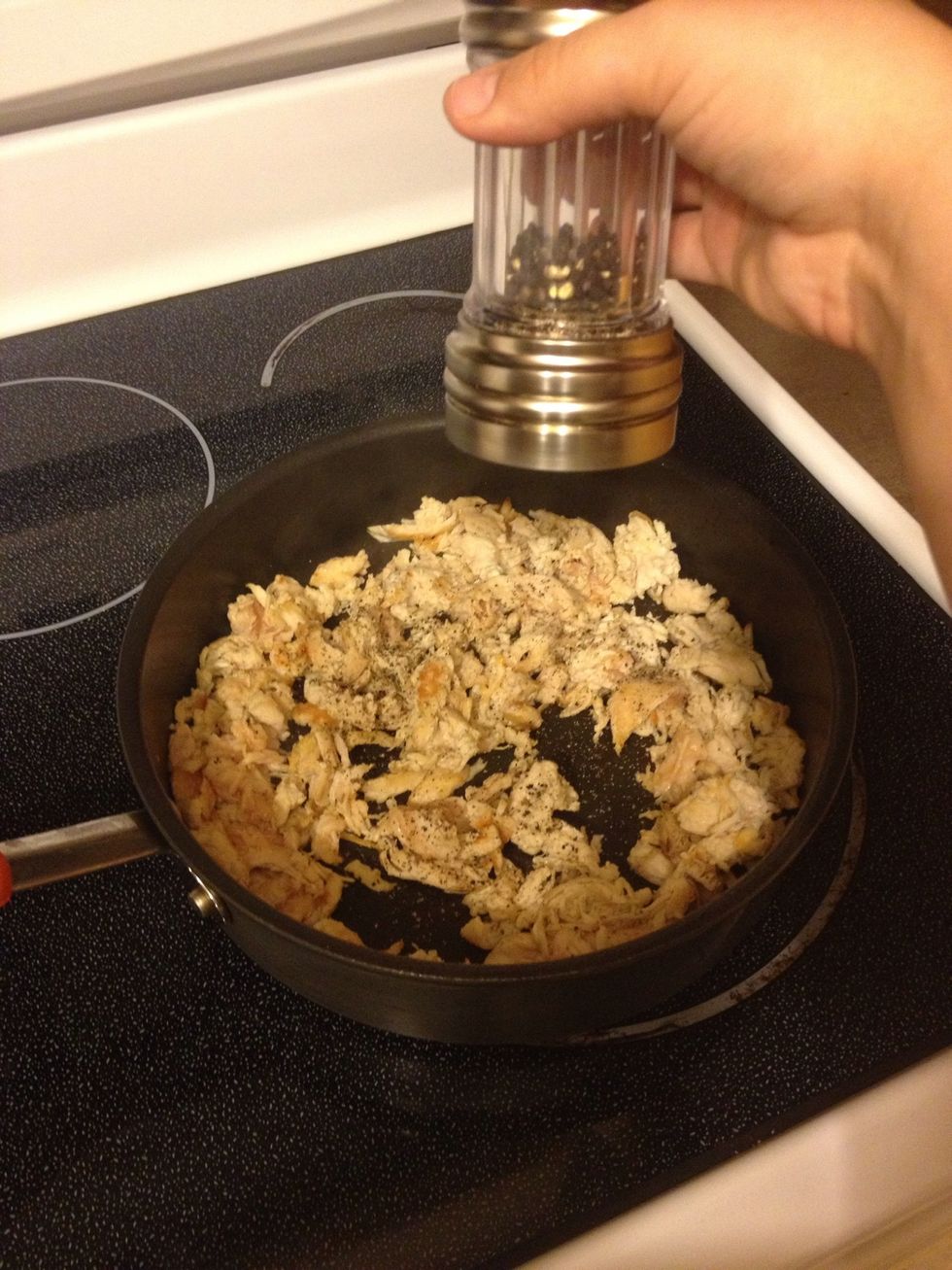 Add pepper. Cracked pepper is the best!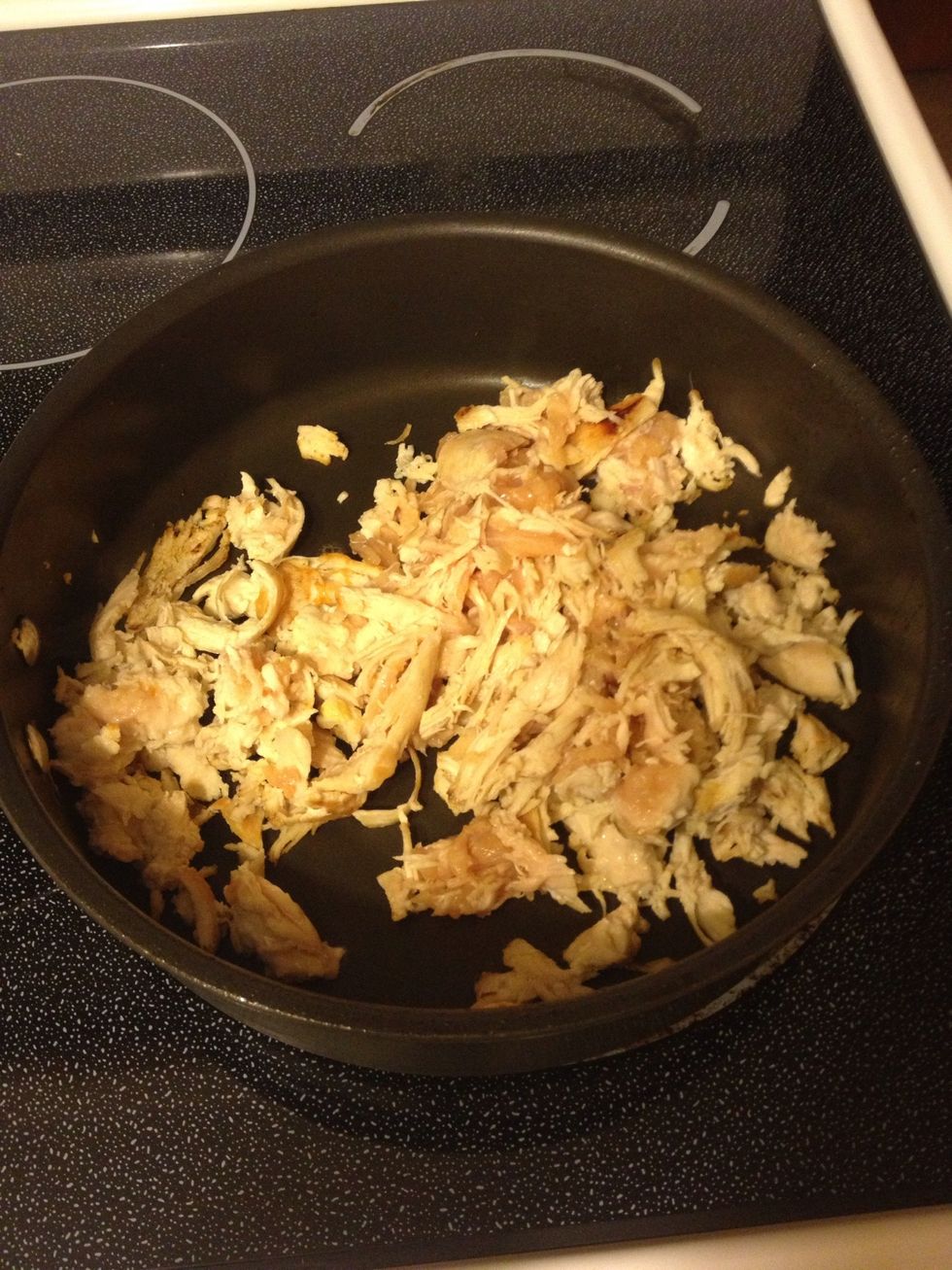 Continue cooking until fully cooked.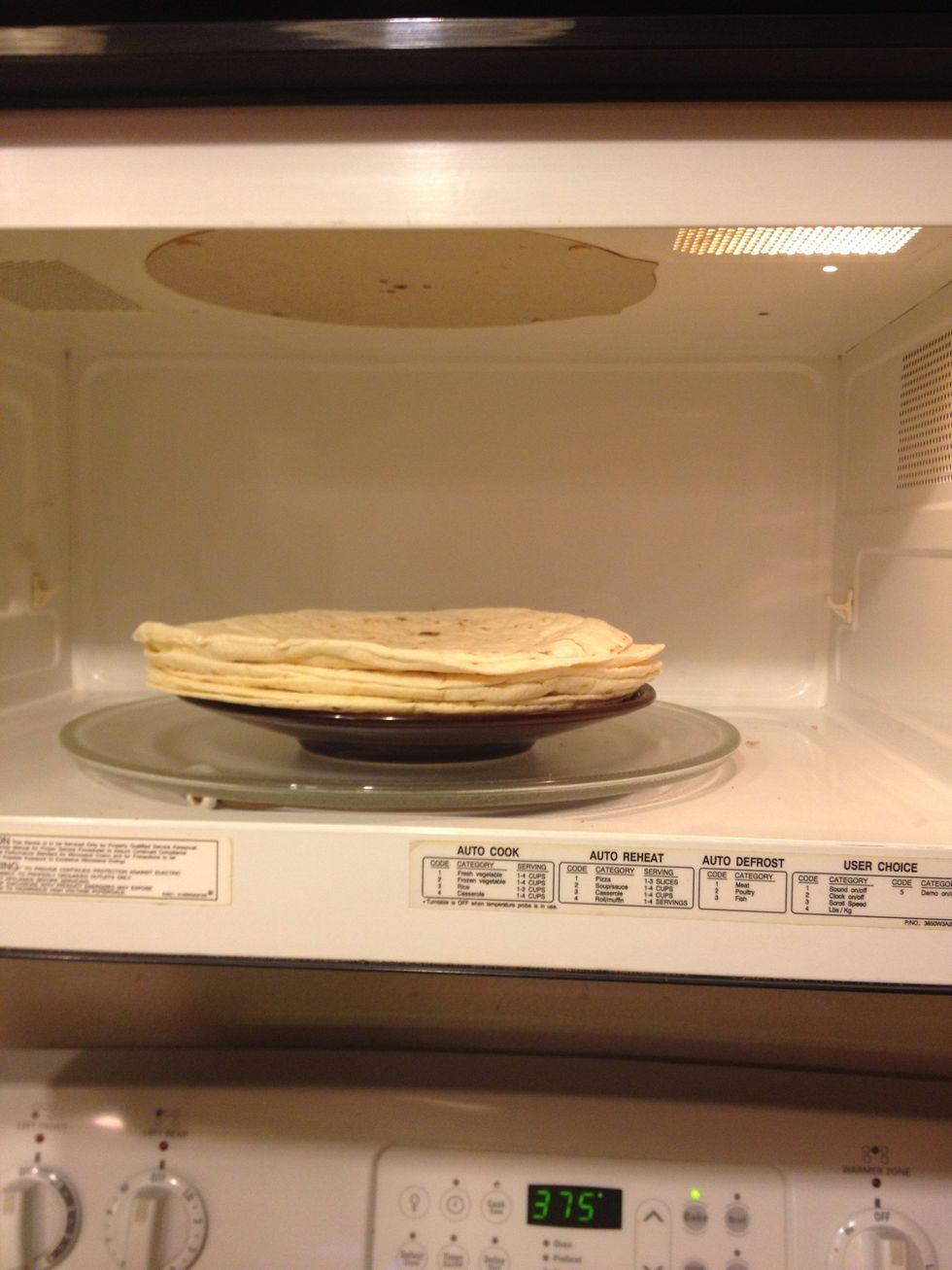 Take your 8 tortilla shells and place into the microwave. You want to soften them up to build your enchiladas.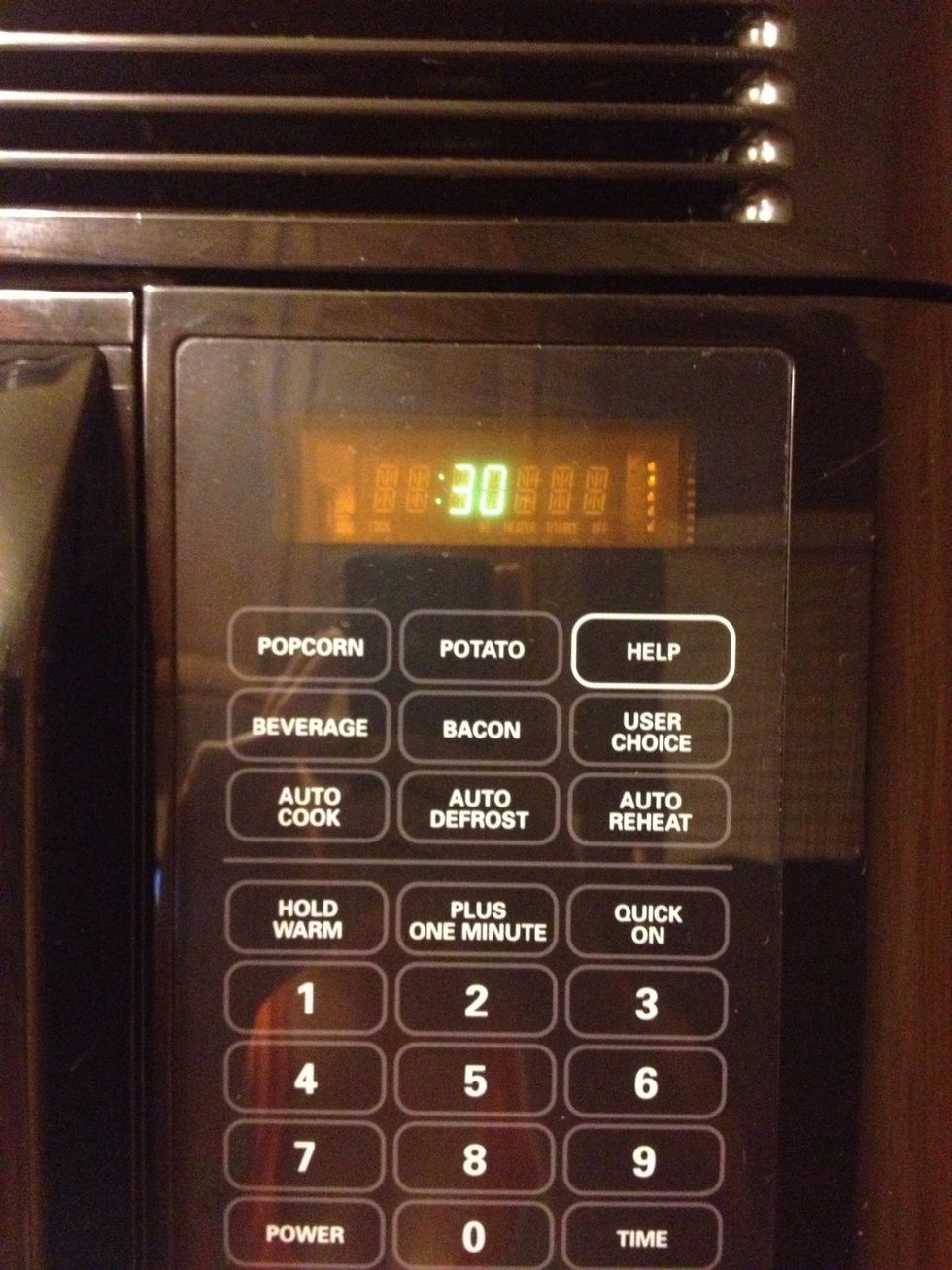 Warm up for 30-35 secs.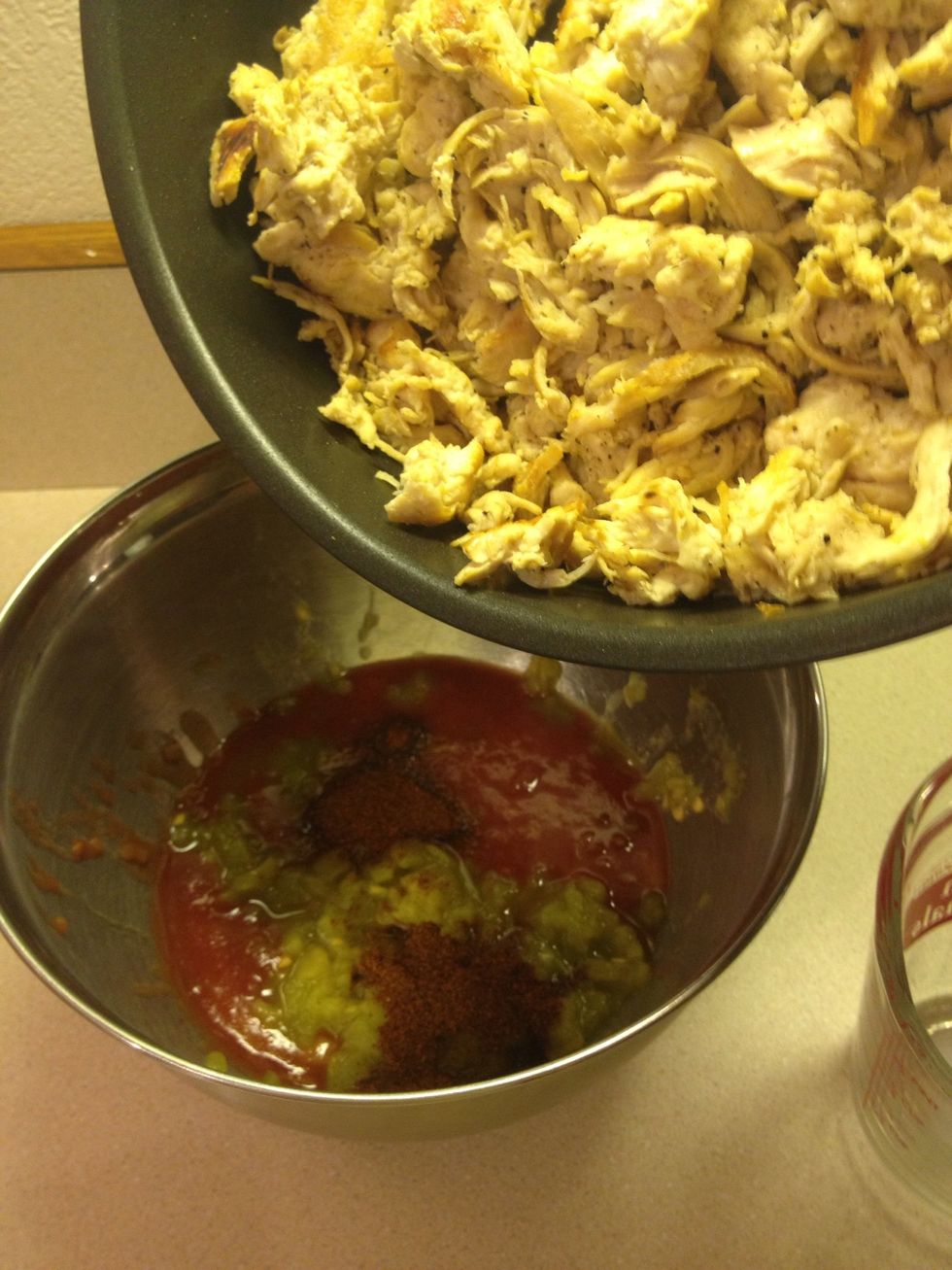 When your chicken is done place into the mixture and stir together.
Spray non stick cooking spray into a large rectangle baking dish.
Take 1/3 cup of the chicken mixture and place into the shell.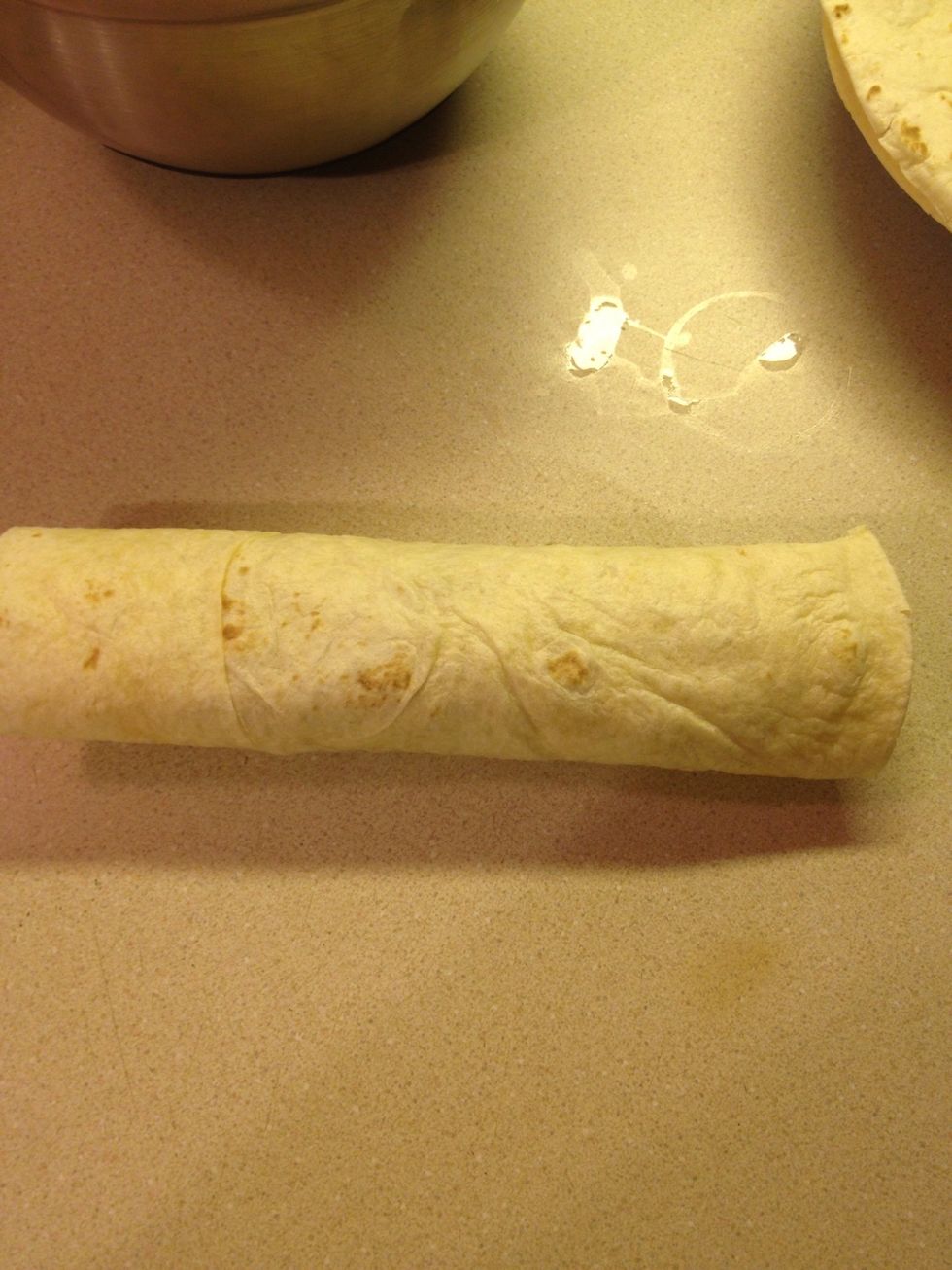 Roll up.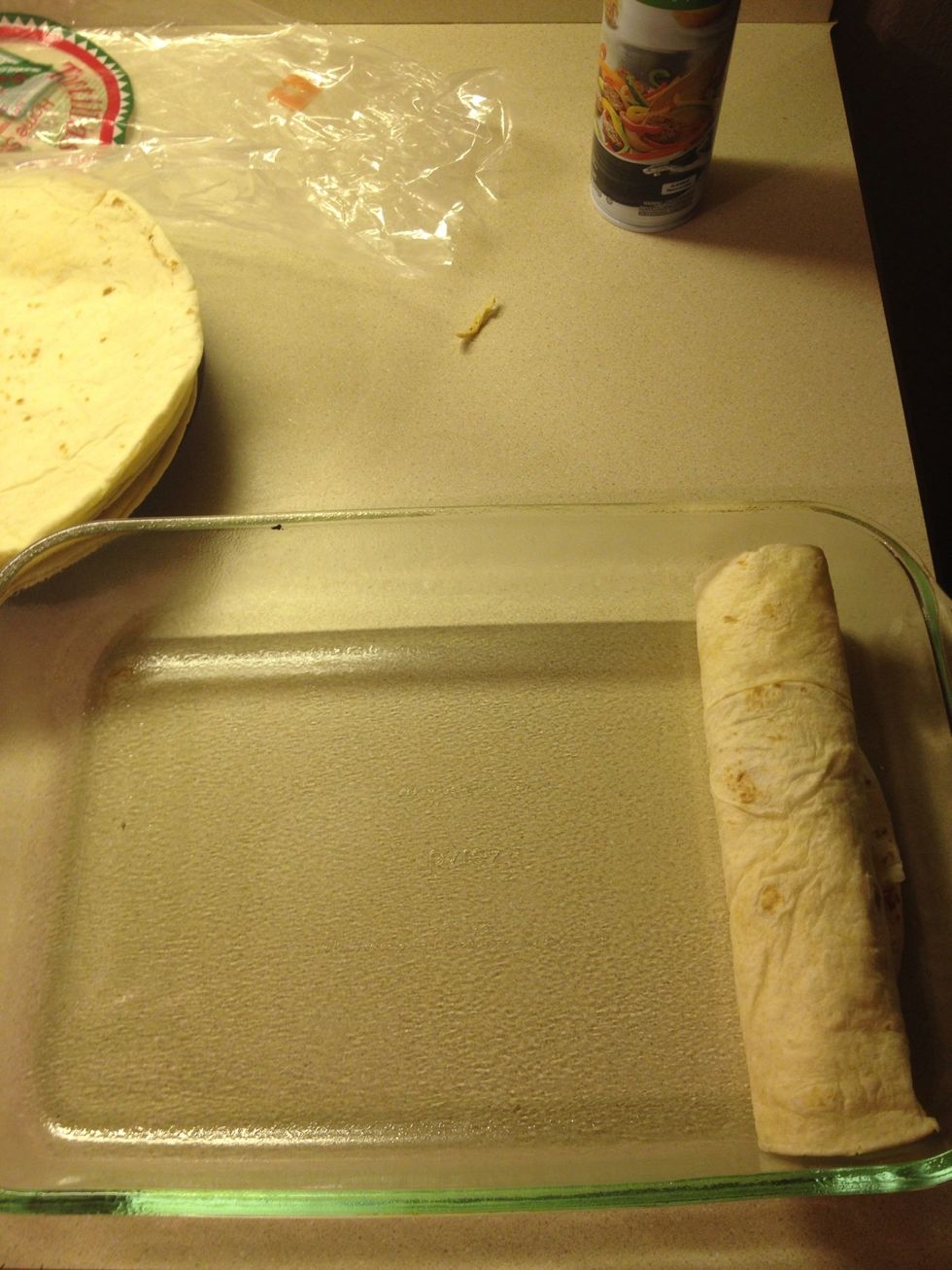 Place in baking dish seam side down.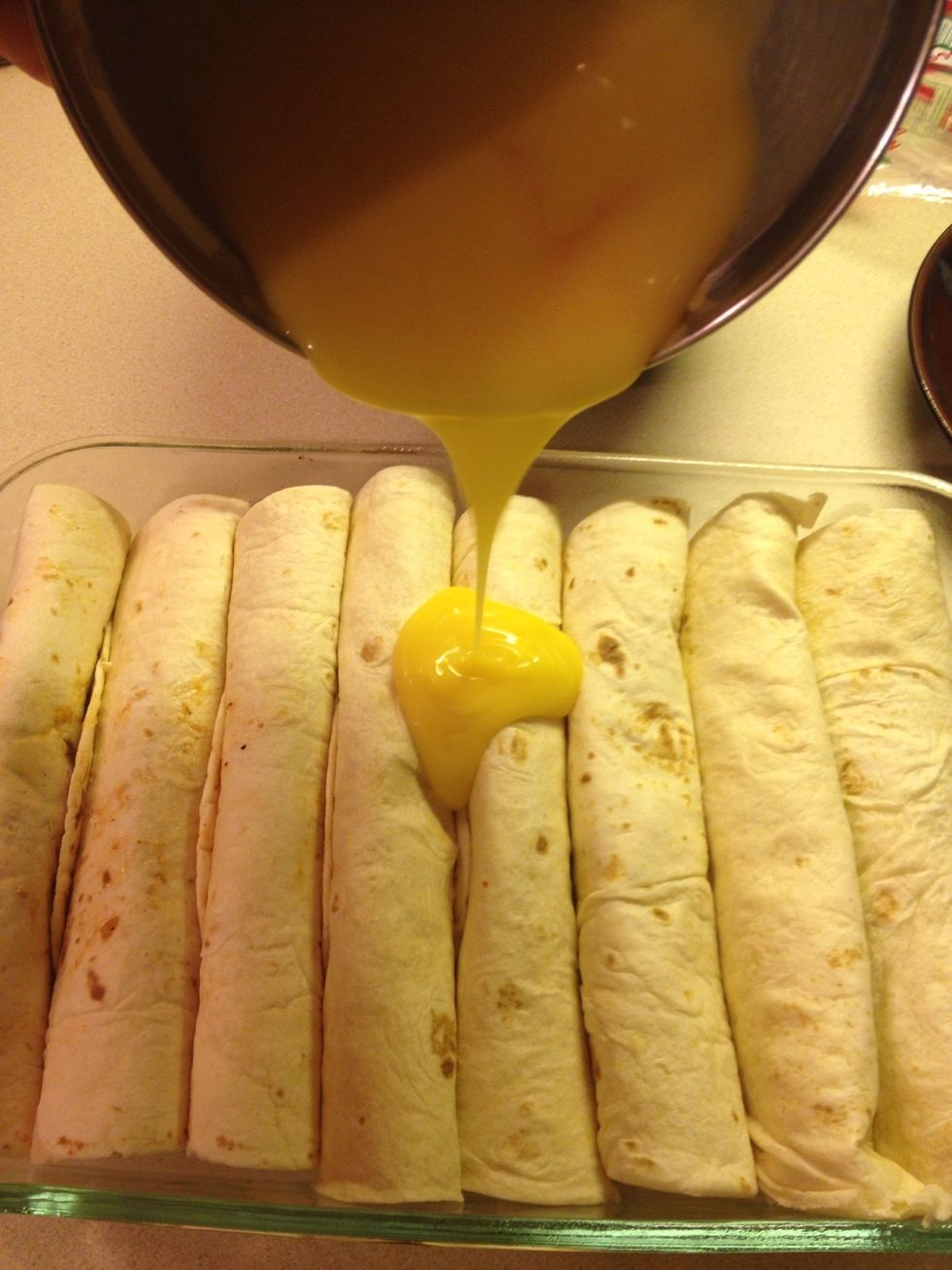 Pour your cheese sauce over and spread evenly. I accidentally deleted what it's suppose to look like. Sorry.
Place the enchiladas in the oven.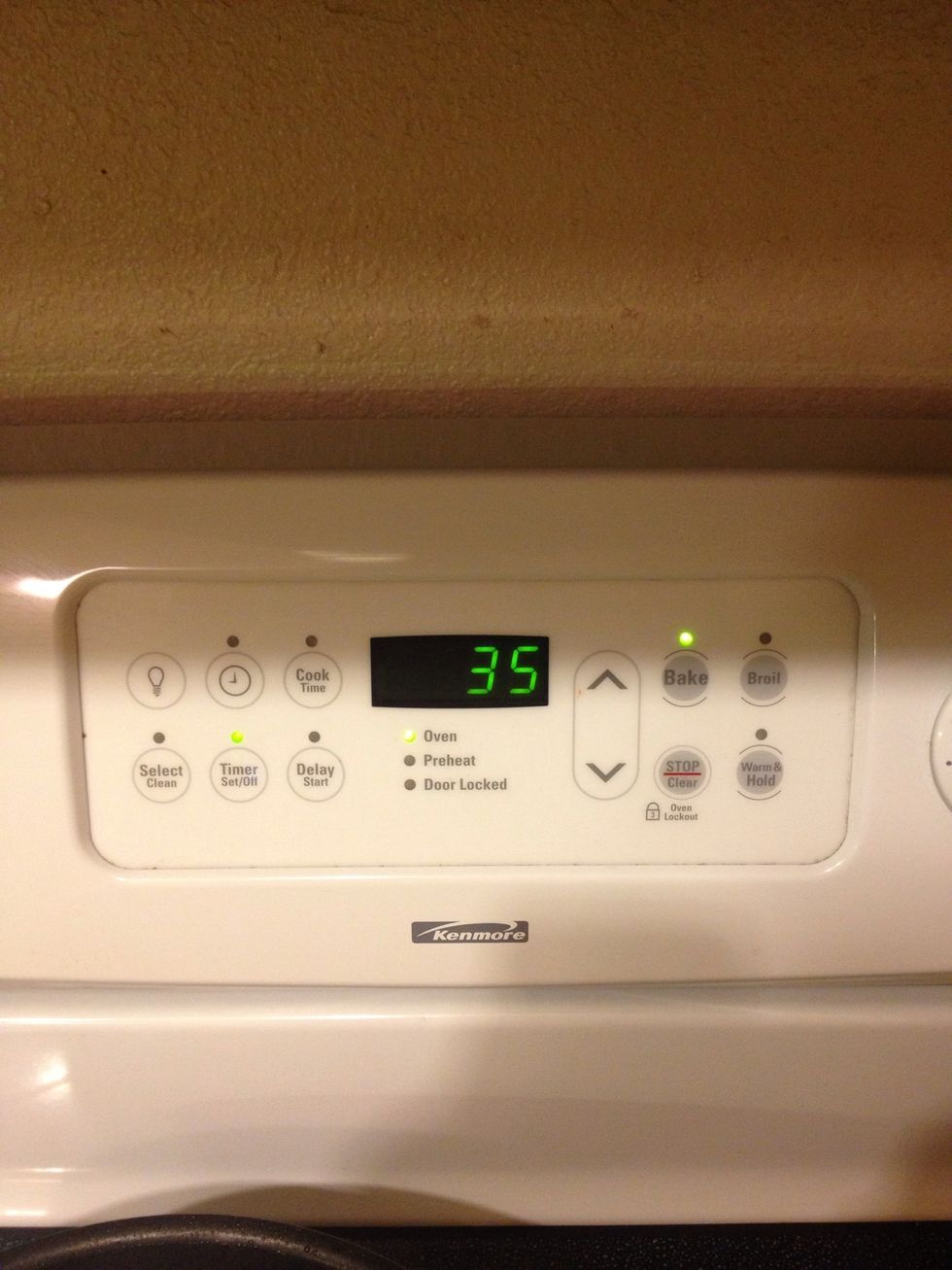 Set timer for 35 minutes.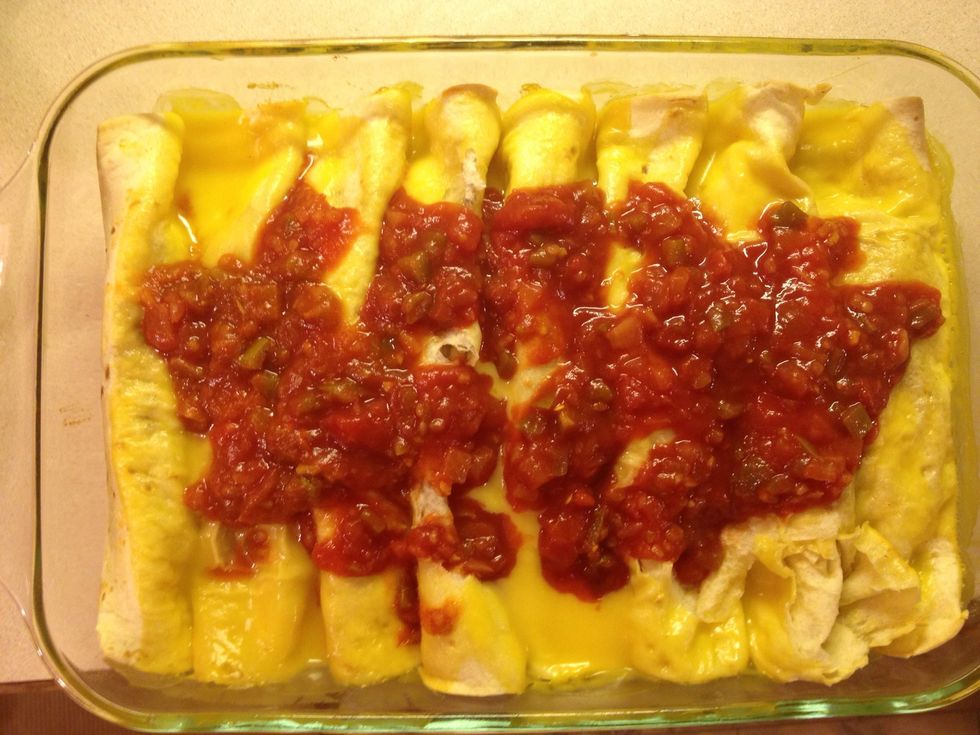 Once out of the oven add some Salsa. Spiciness to your liking.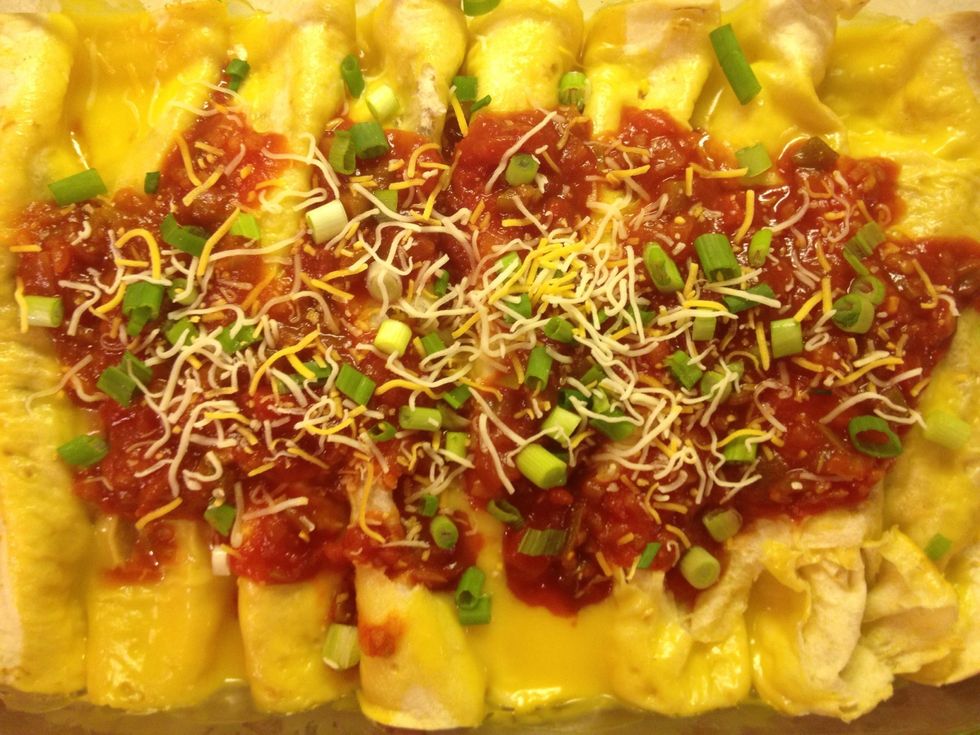 Make it pretty. I added some green onions and shredded cheese. You can add sour cream, black olives, guacamole, whatever you like!
And enjoy! Serving size is two enchiladas. I was full after one. (1 enchilada is 7 weight watcher points. 14 for 2)
1.0c Chicken or 2 breasts.
1.0 Campbell's cheddar cheese soup
1/2c Milk-nonfat
1/2c Pace picante sauce
4.0oz Chopped green chilies
1.0tsp Chili powder
8.0 Flour tortillas (8in)
Salt
Pepper
Jamie Wakem
I love baking and cooking! I will continue adding recipes on here. Let me know your requests and I can see what I can do!