Simple ingredients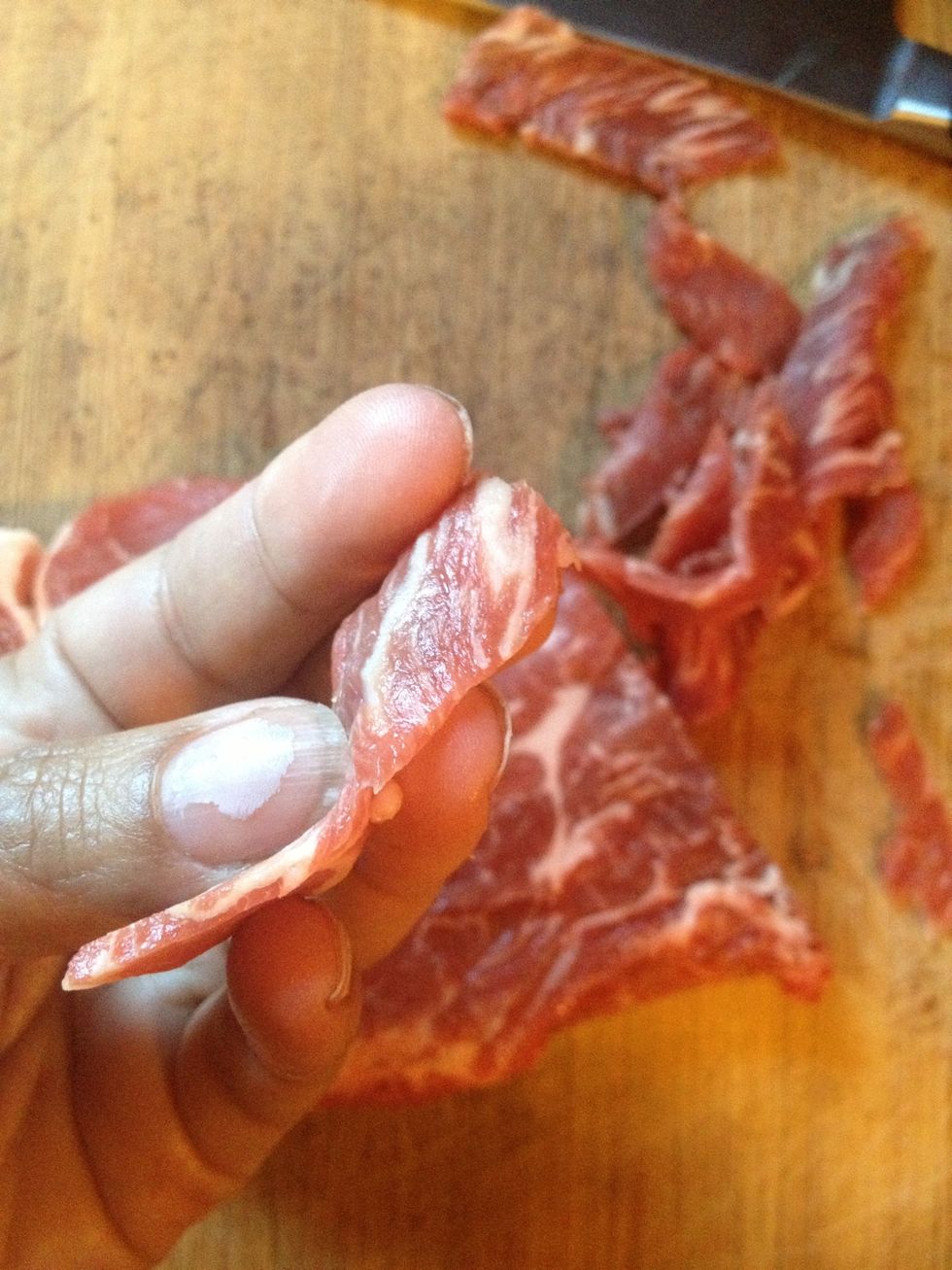 Lets start: Slice your steaks as thin as possible. TIP: freeze for 1/2 hr and slice it up. So easy to cut when it is partially frozen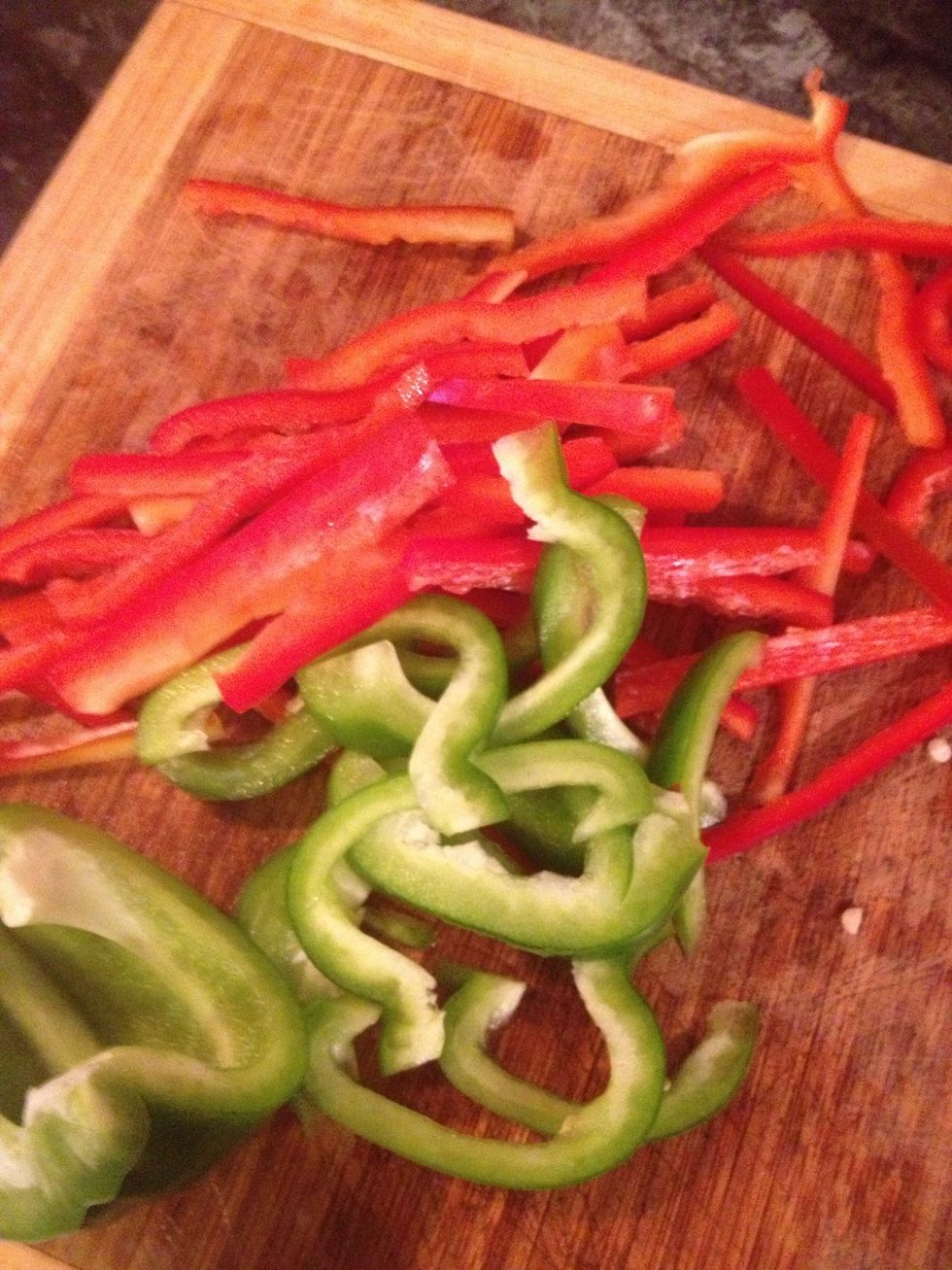 Slice your peppers. Use any type of peppers you like.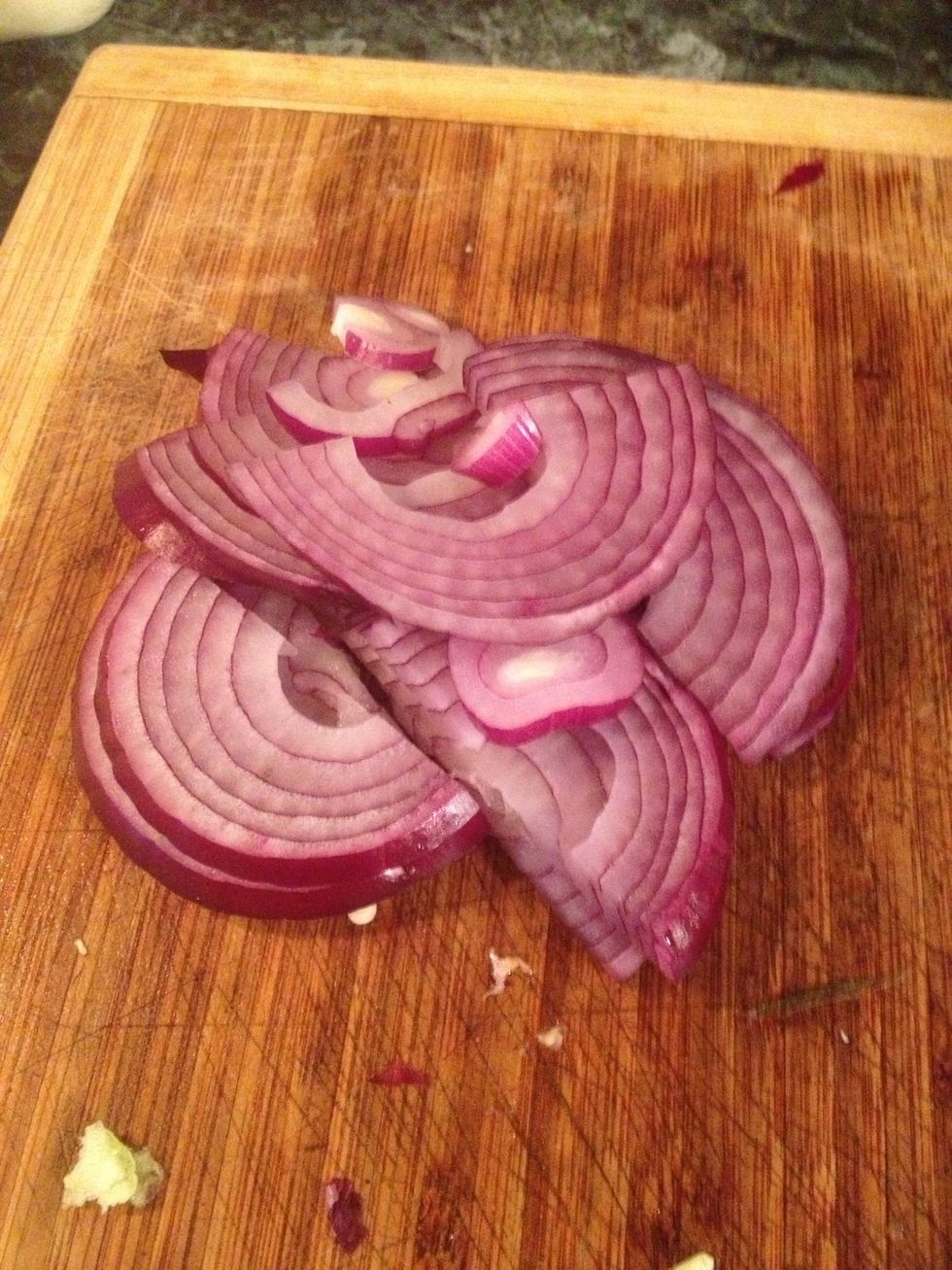 Slice your onions. Not to thin.
Lets start by grilling our baguettes. I like to spread garlic cheese butter on the bread. You can also spread butter. garlic powder and some cheese on the bread and continue with this recipe.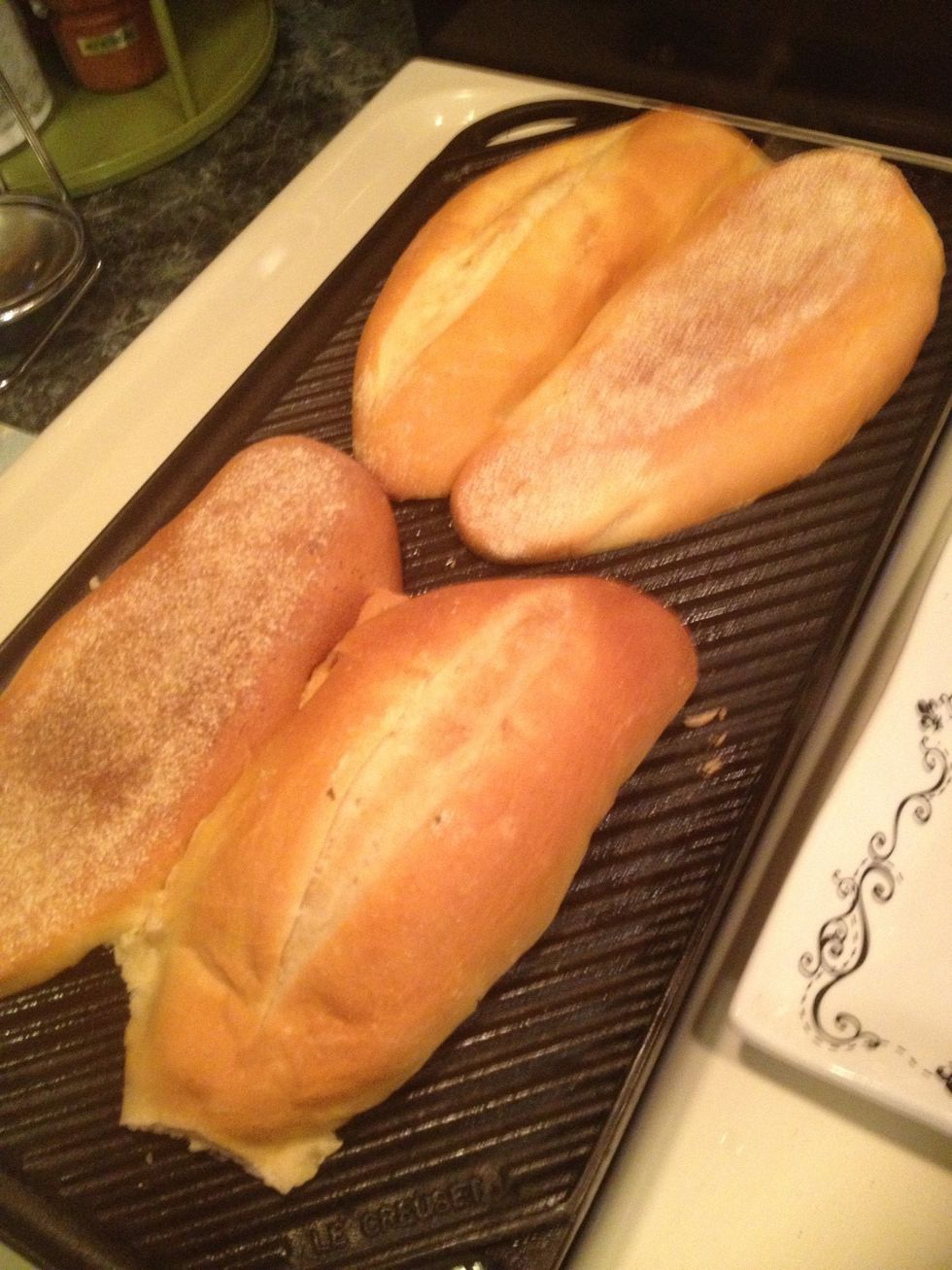 Put the bread on a hot grill, butter side down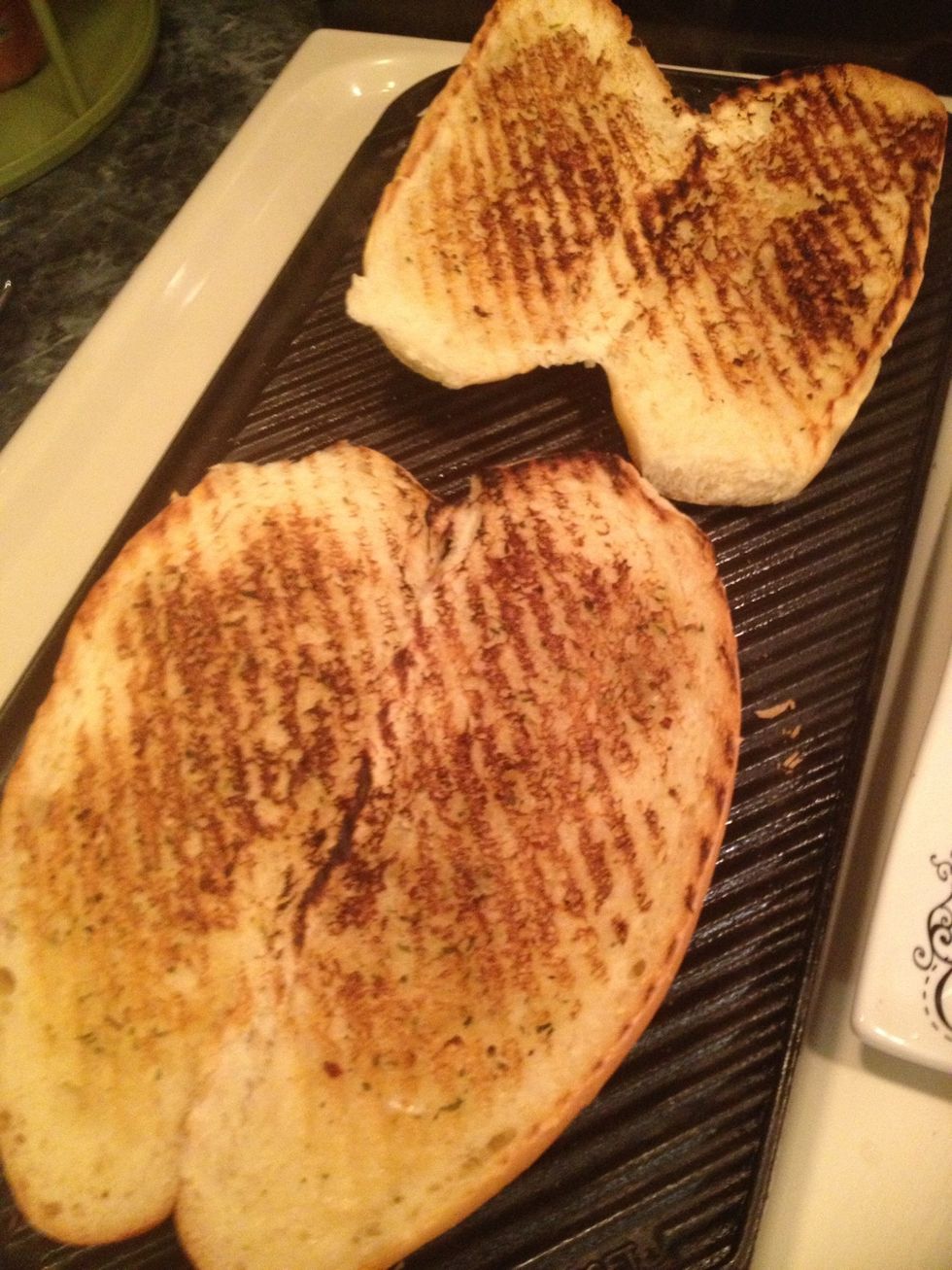 Grill for 2-4 minutes until nice and toasty. Yum just look at those grill marks😘😘🙌🙌remove,set aside and keep warm.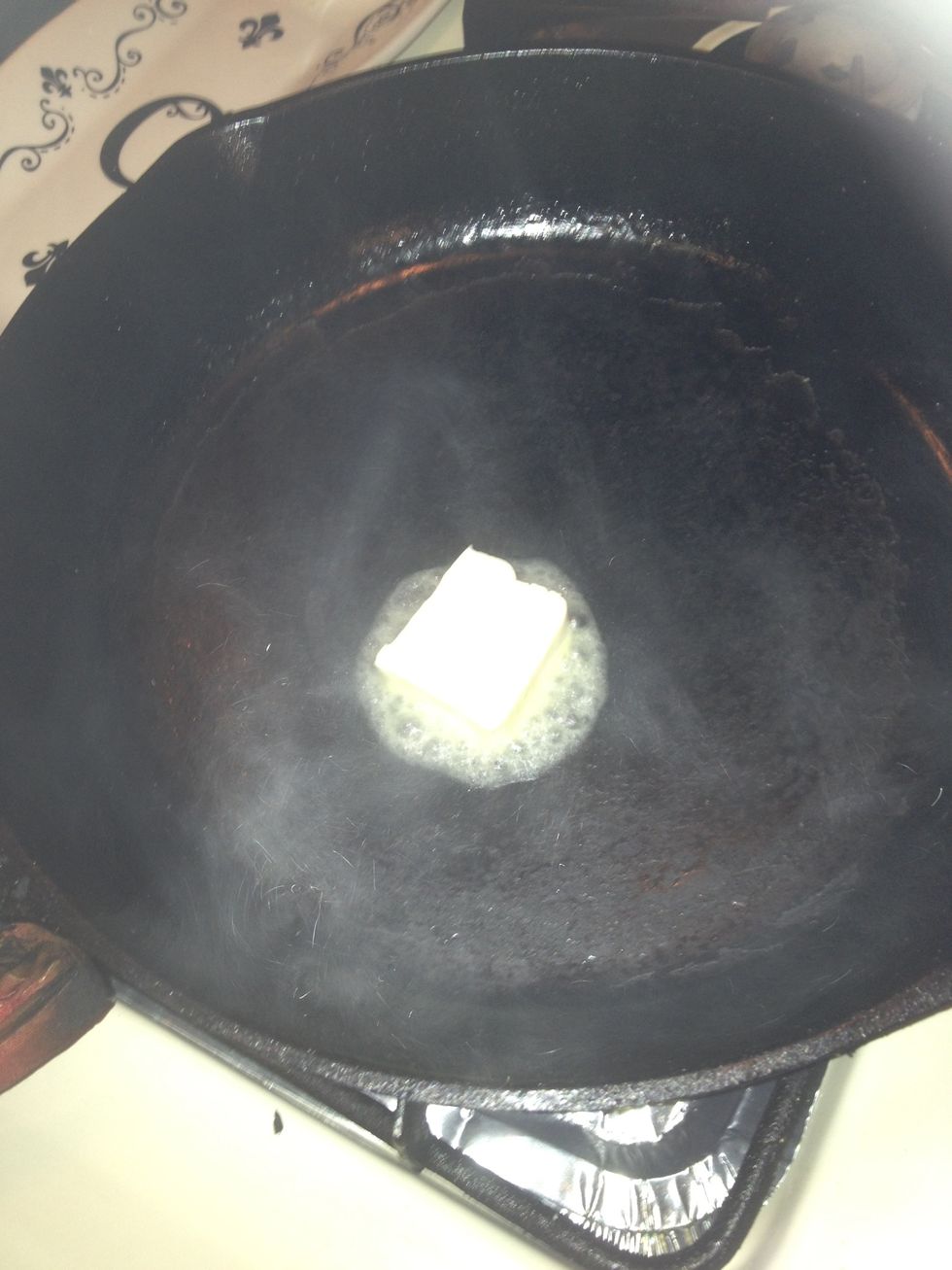 Now let's grill our veg. Take a large pan set it over medium high heat. Add 1 tbs of butter.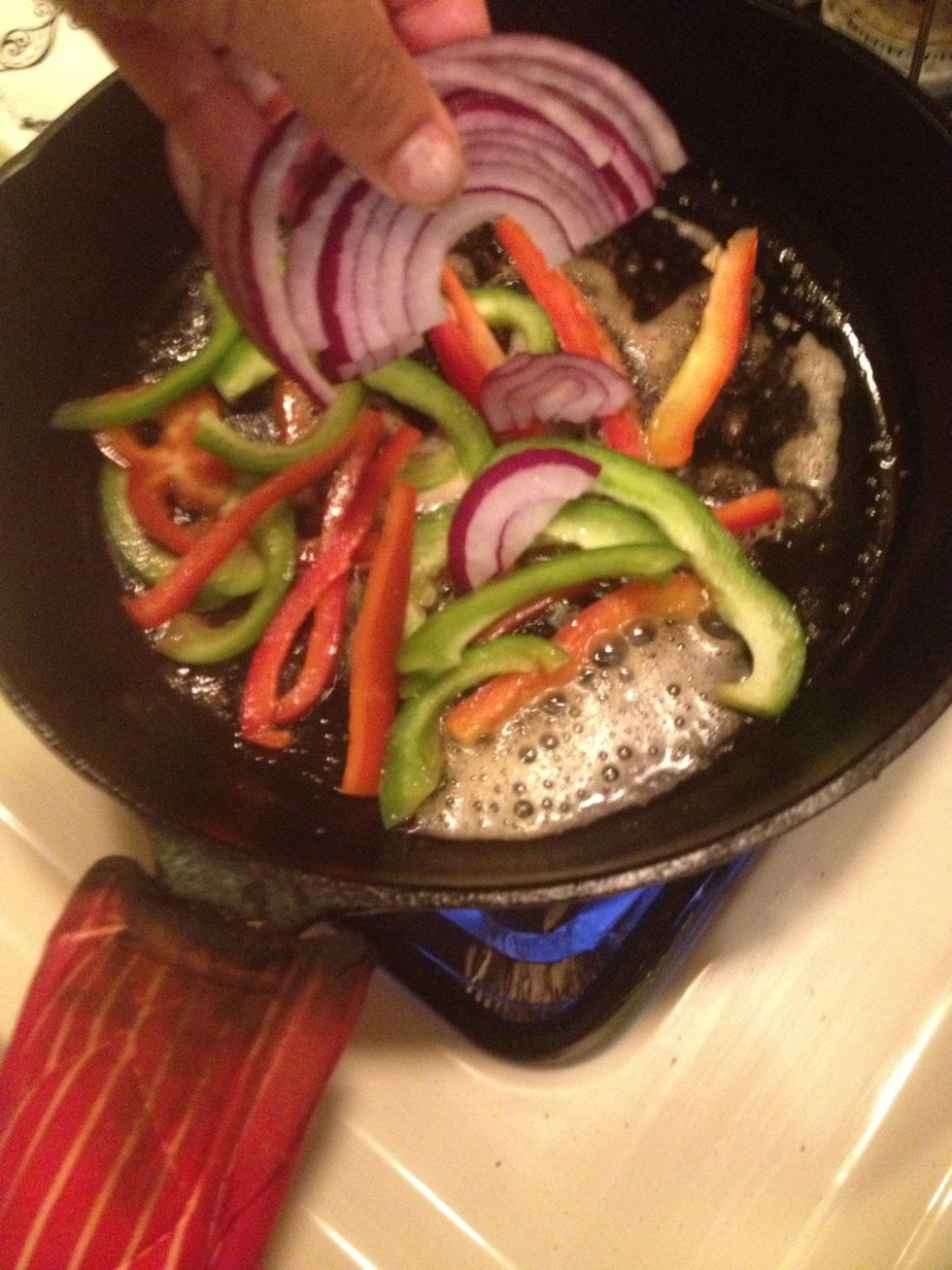 When the butter has melted start adding your veg. We want to char them slightly. The taste Is amazing☺😉
Add salt and pepper to the veg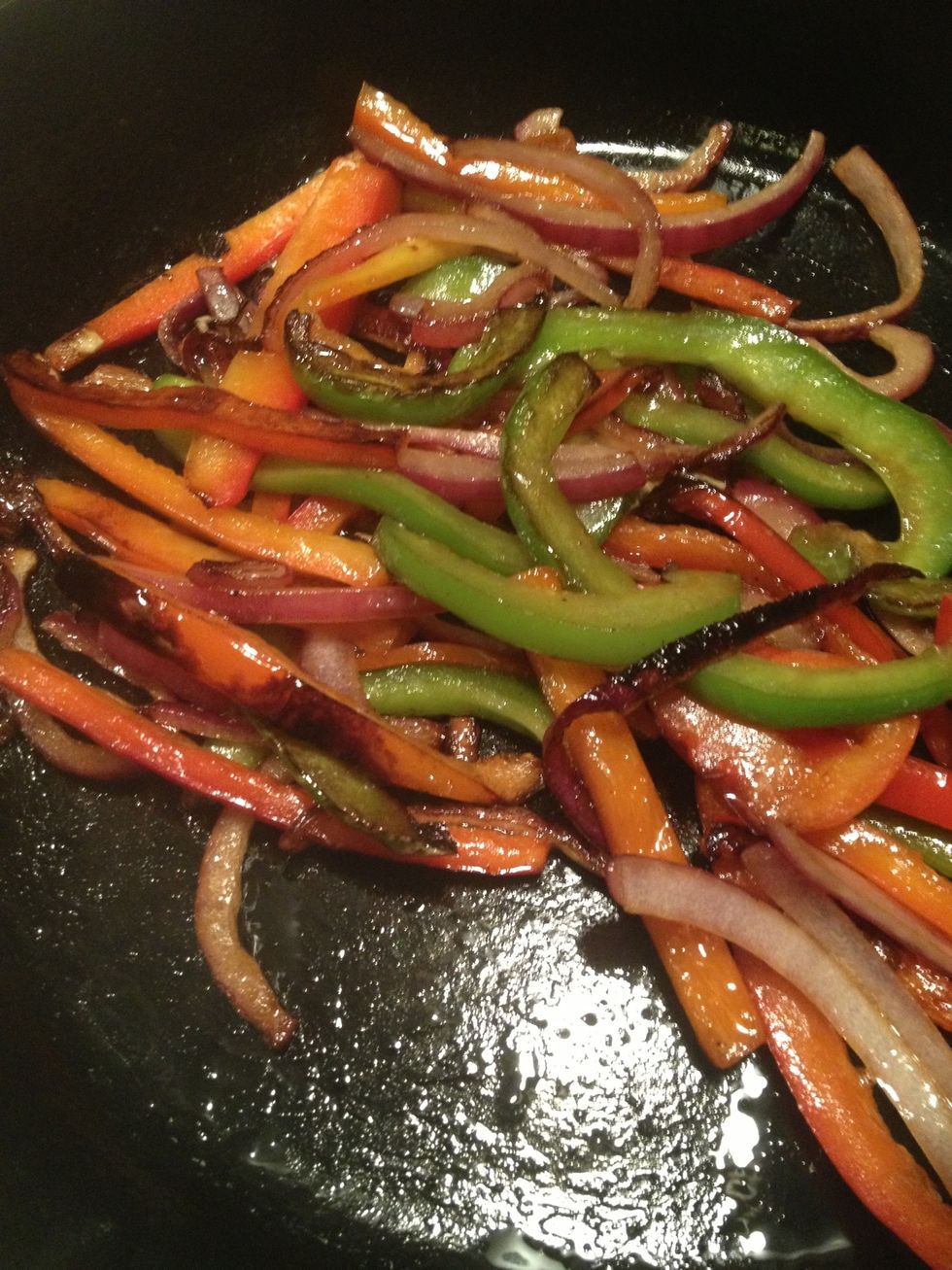 Yeas!! success , my vegetables are nicely charreed but still al dente..Remove and set aside
Now let's take our beef and season it up. I used some salt.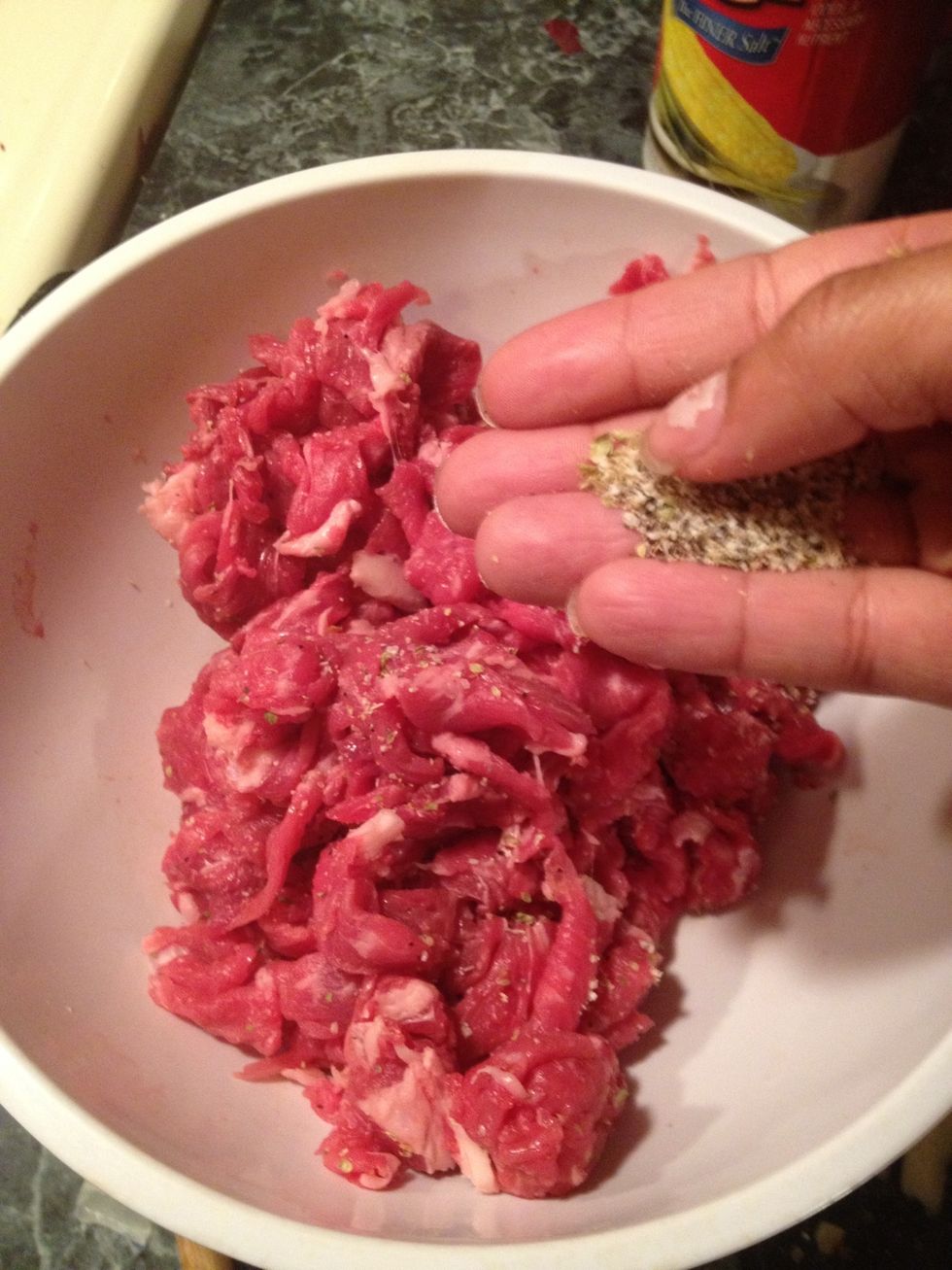 But I also used all purpose seasoning. Use what you have and make it tasty.😊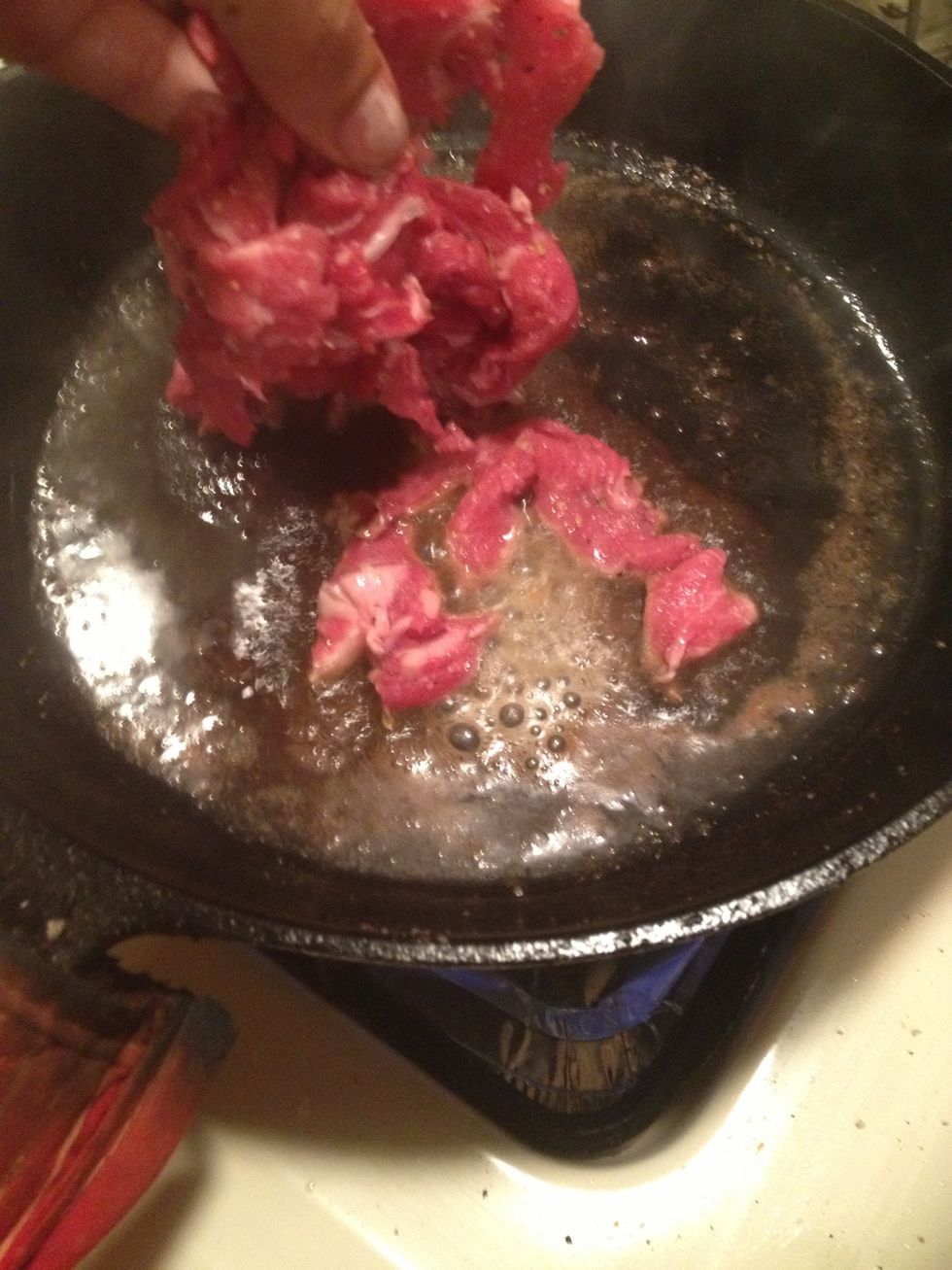 In the same pan you cooked your veg. Set the flame on high and add a tbs of butter. Start adding your beef and cook them in batches until browned.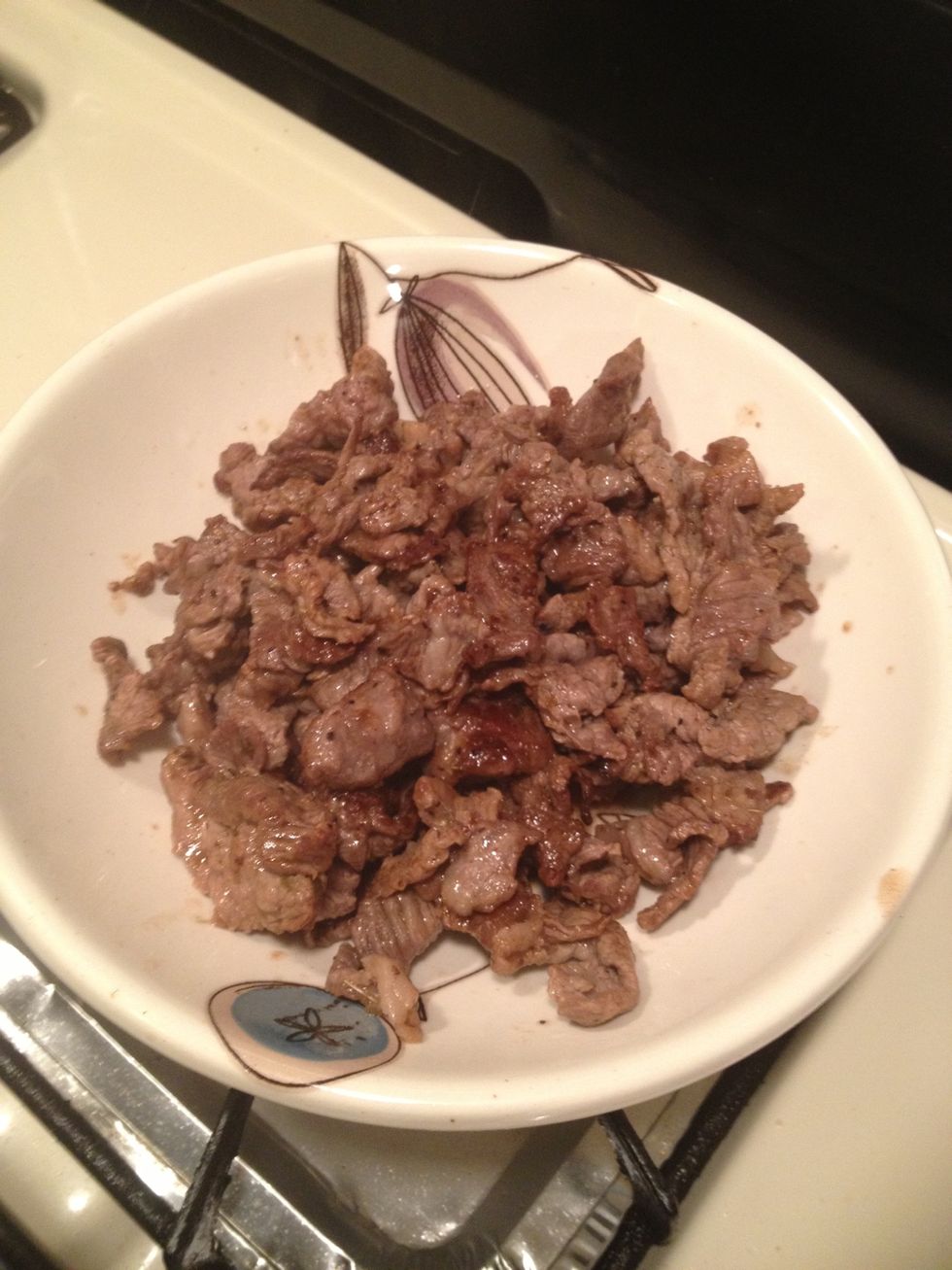 Then set aside and keep warm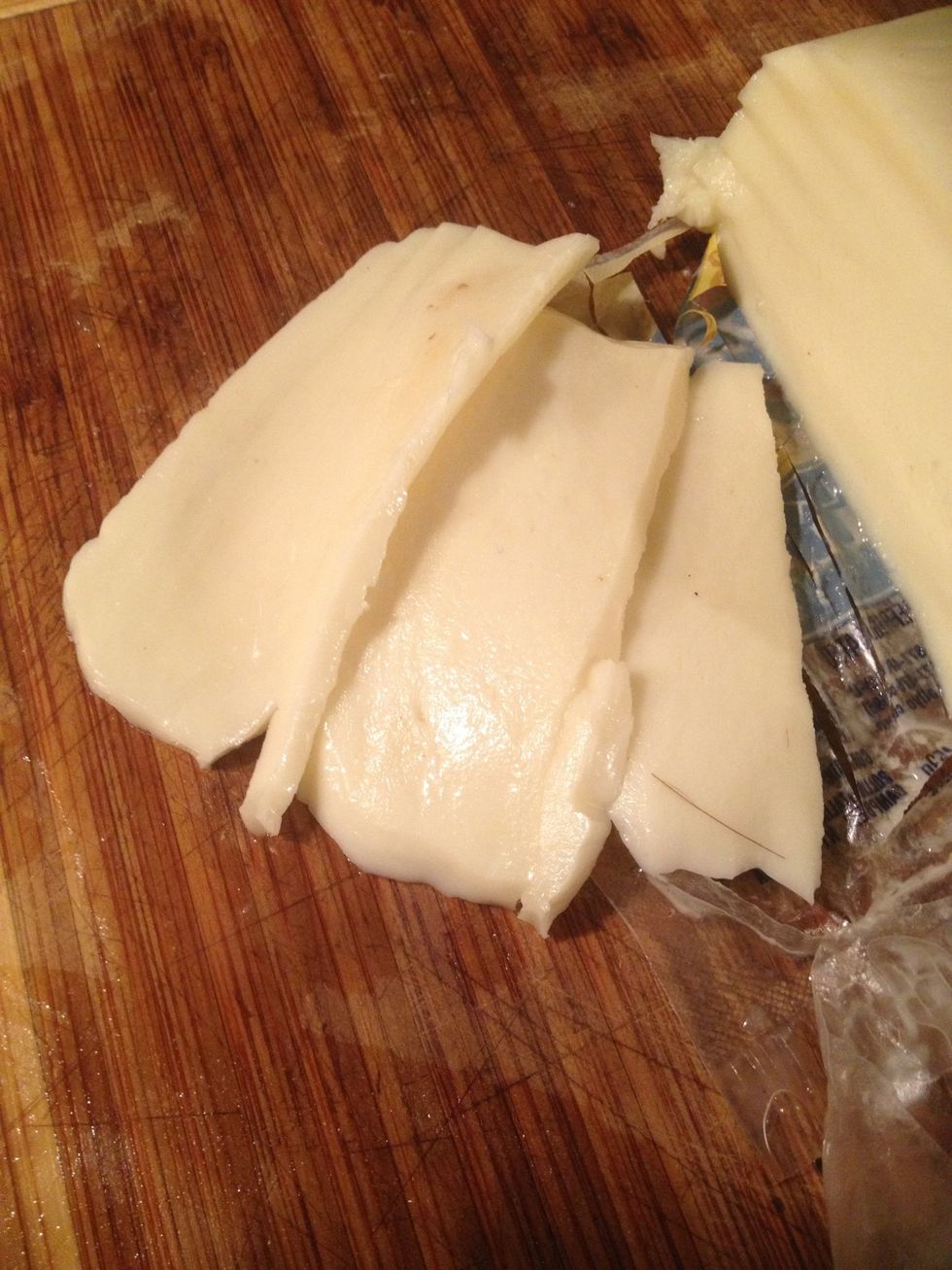 Slice up some cheese. Any cheese, your choice👍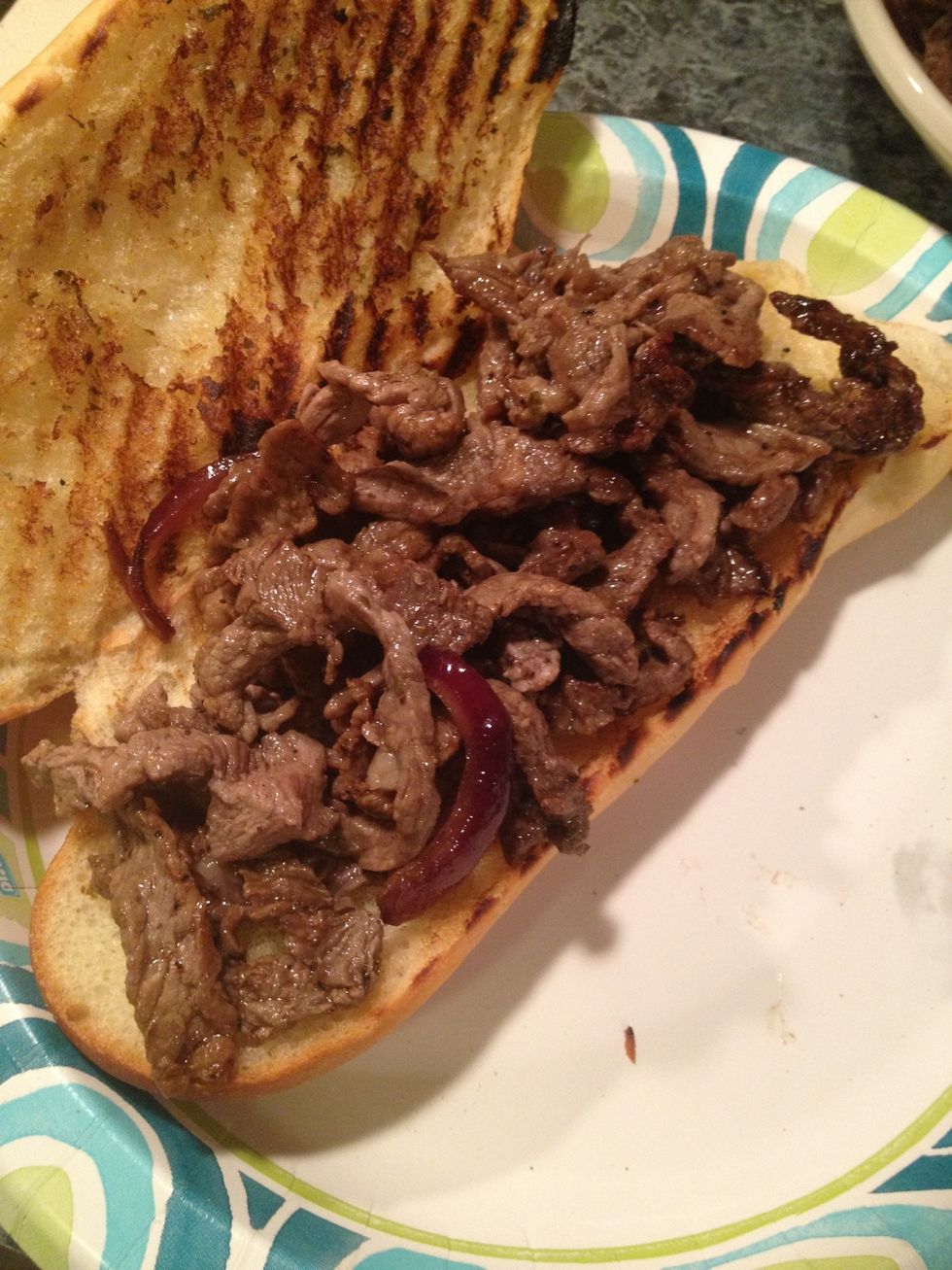 Ok now it's time to make the sandwich. Take some of that tasty beef and put it on your garlicky bread
Add some roasted peppers and onions. Oh my this is looking good.👌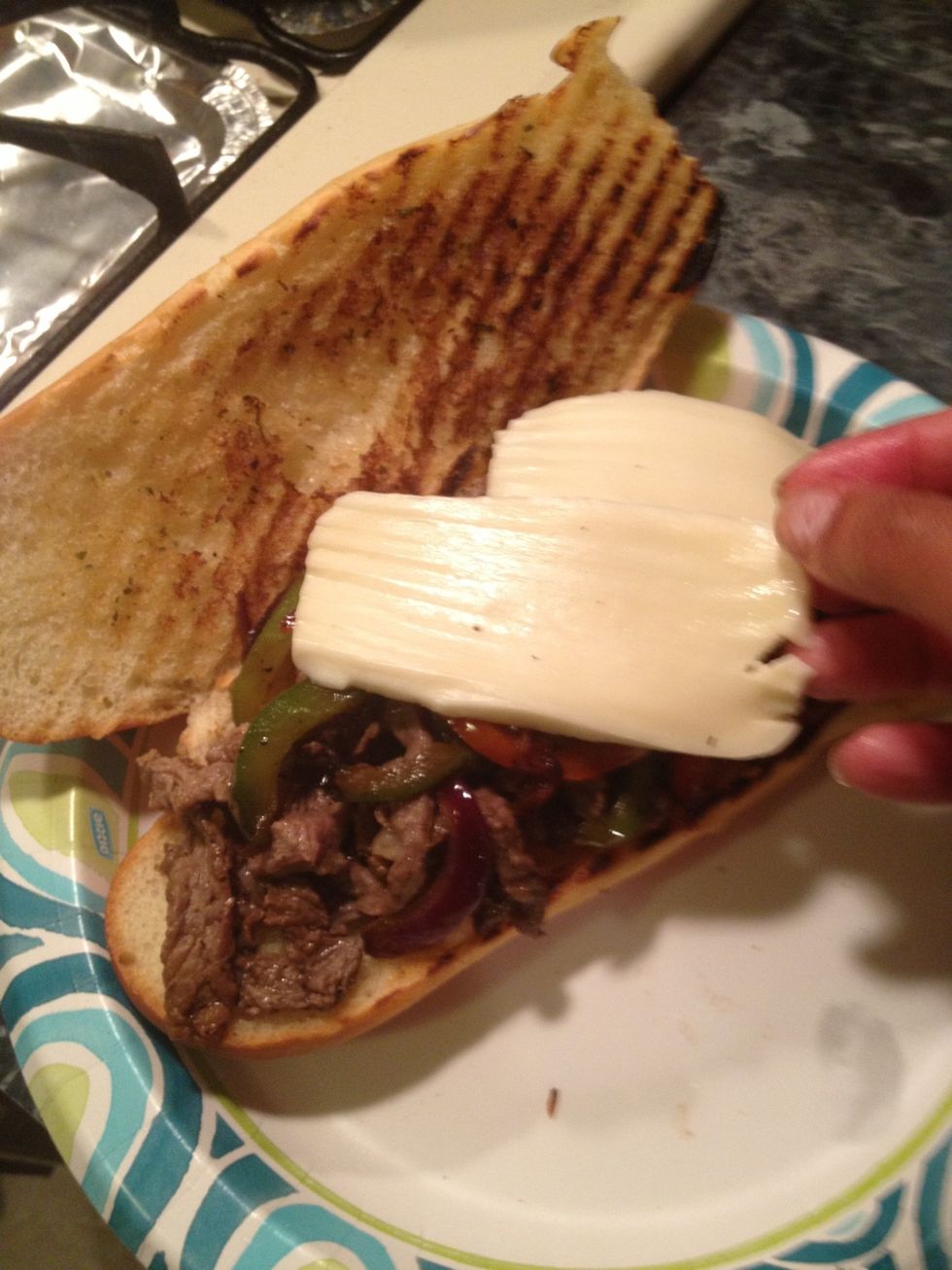 Add some slices of cheese. I used mozzarella, you can use any cheese you like. Put it in the microwave for a minute or two until cheese melts. Or make all your sandwiches and put them in your oven.🙌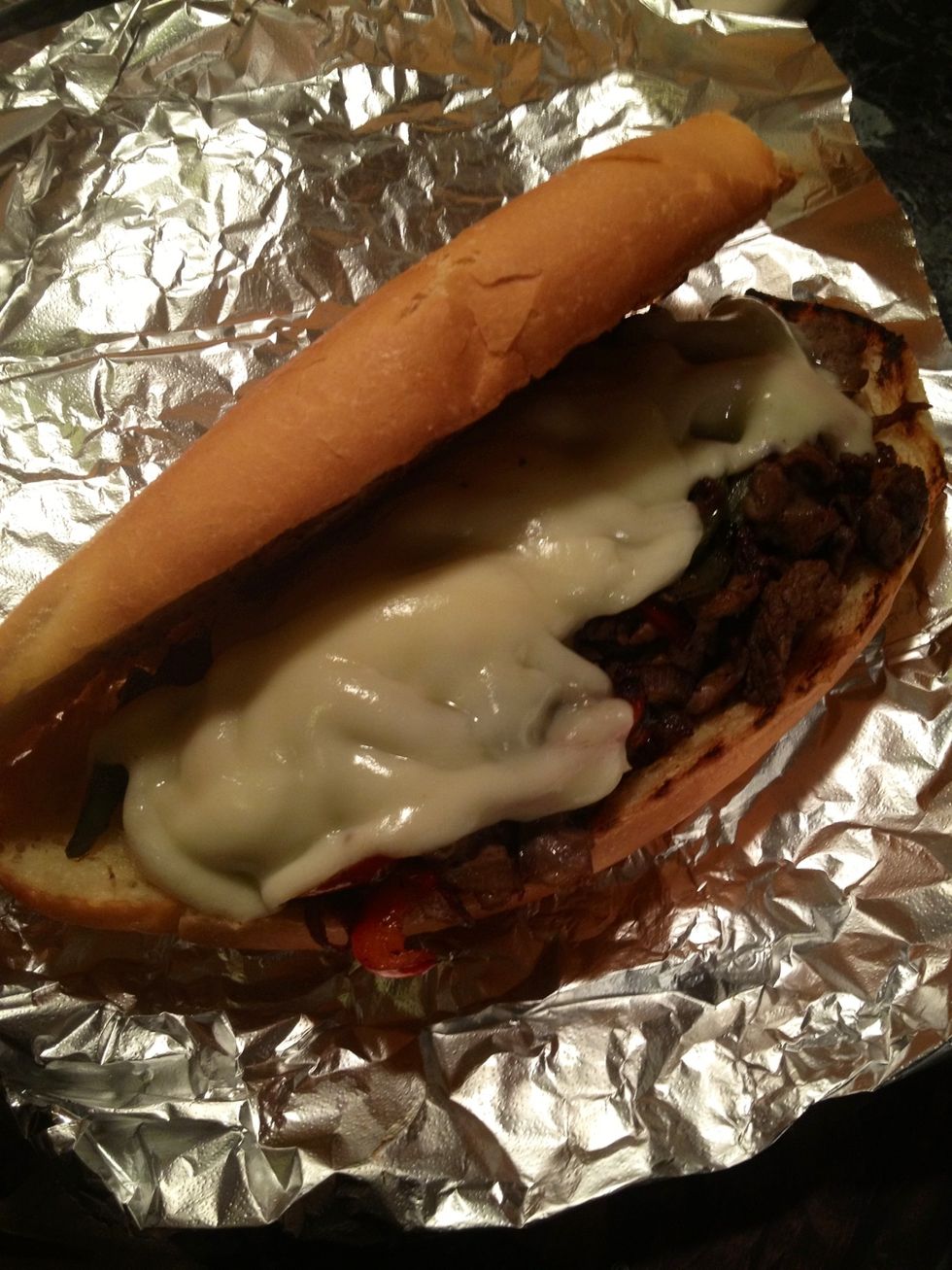 Wow this looks amazing. I can not wait to dig In👏👏
Enjoy!! Slightly adapted by my fav. Blogger pioneer woman.
3-4 Rib eye steaks thinly sliced
1.0 Red onion, sliced
1.0 Green pepper, sliced
1.0 Red pepper, sliced
4.0Tbsp Butter
Salt and pepper to taste
All purpose seasoning use as needed
Mozzarella cheese or any cheese you like
Garlic bread