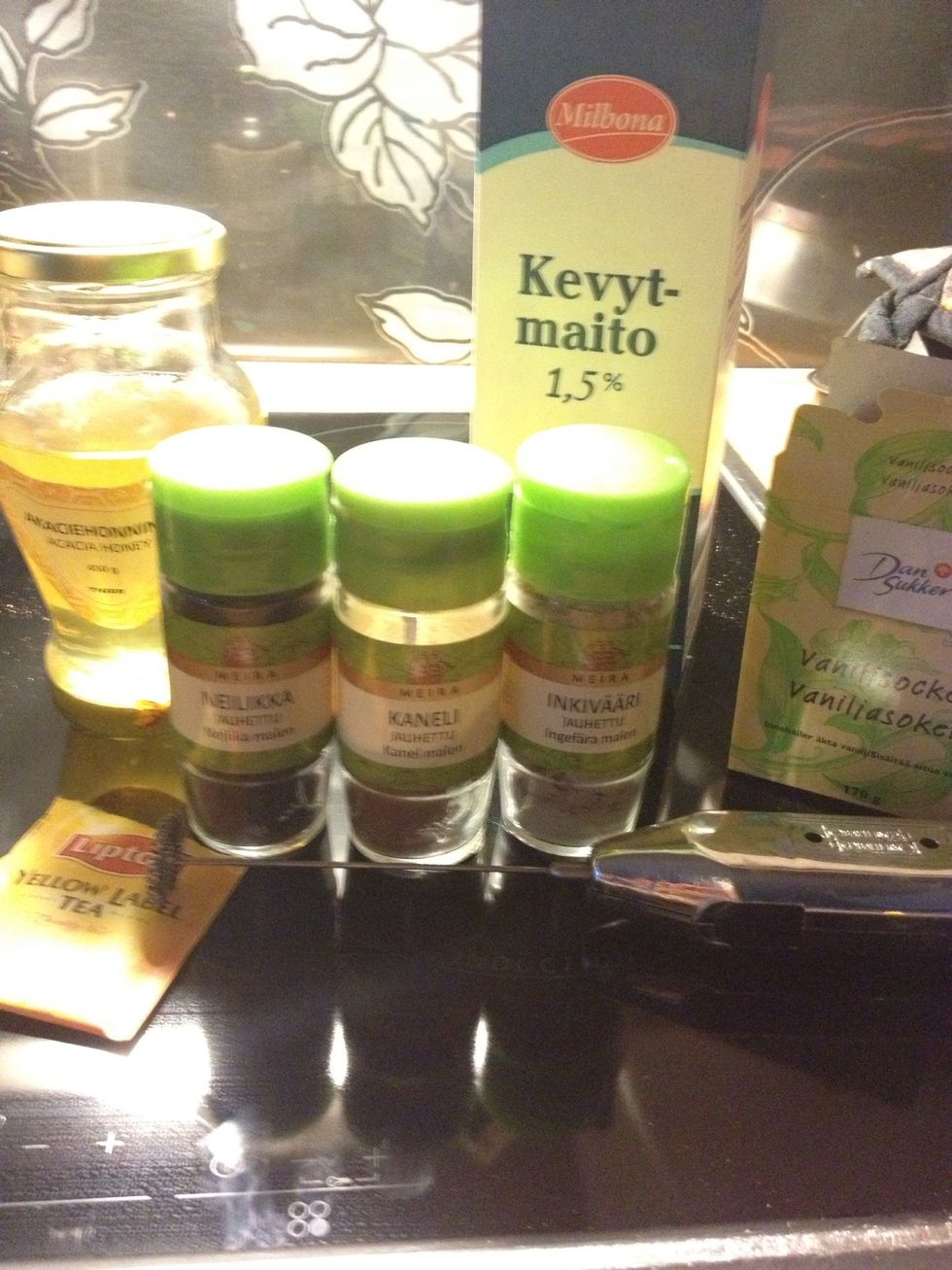 All you need: milk, black tea, spices (ginger, cinnamon, clove), vanilla sugar and honey.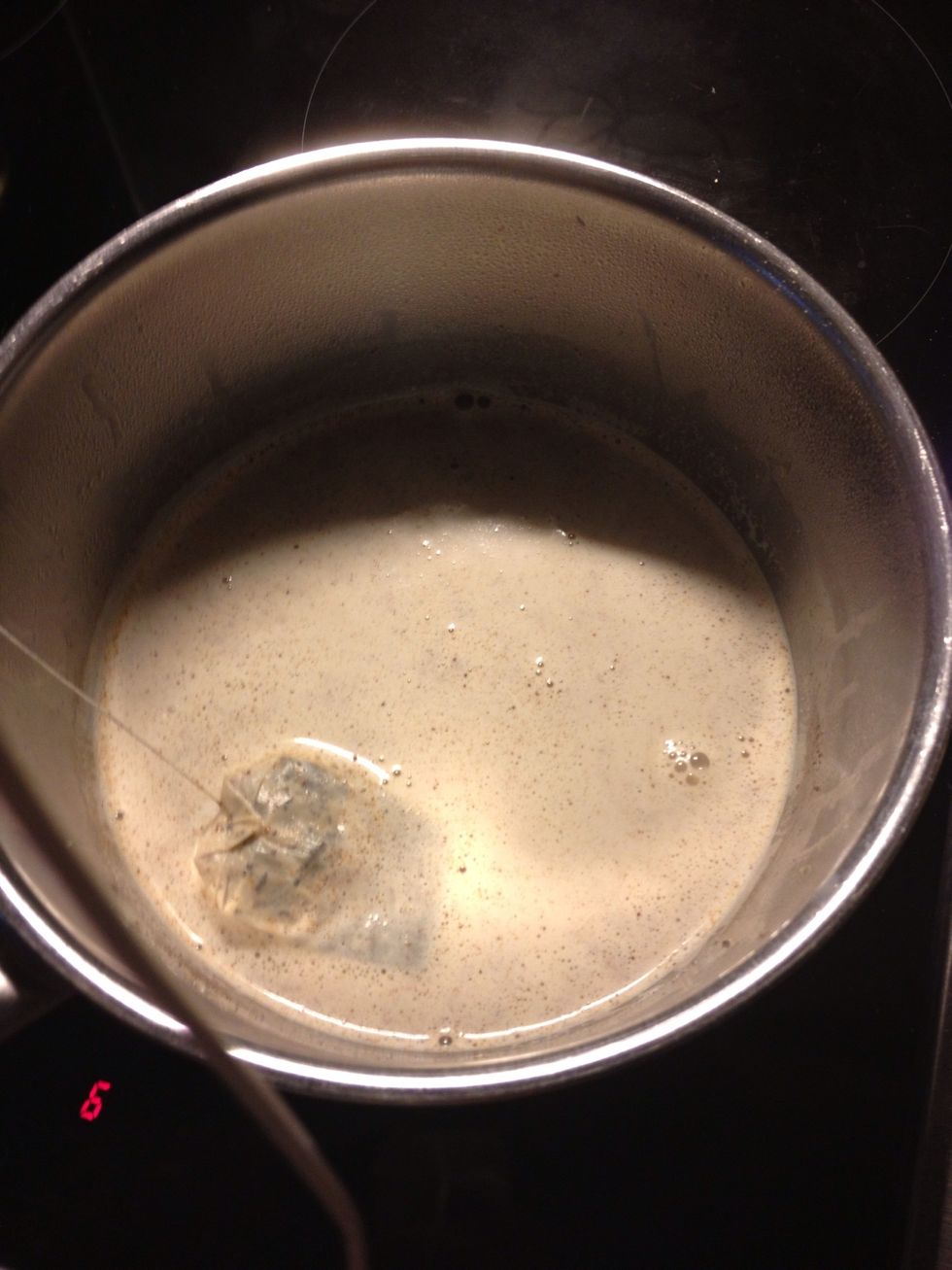 Put the milk and spices to boil the kettle. Put the tea bag also to kettle. About 5-10min is enough.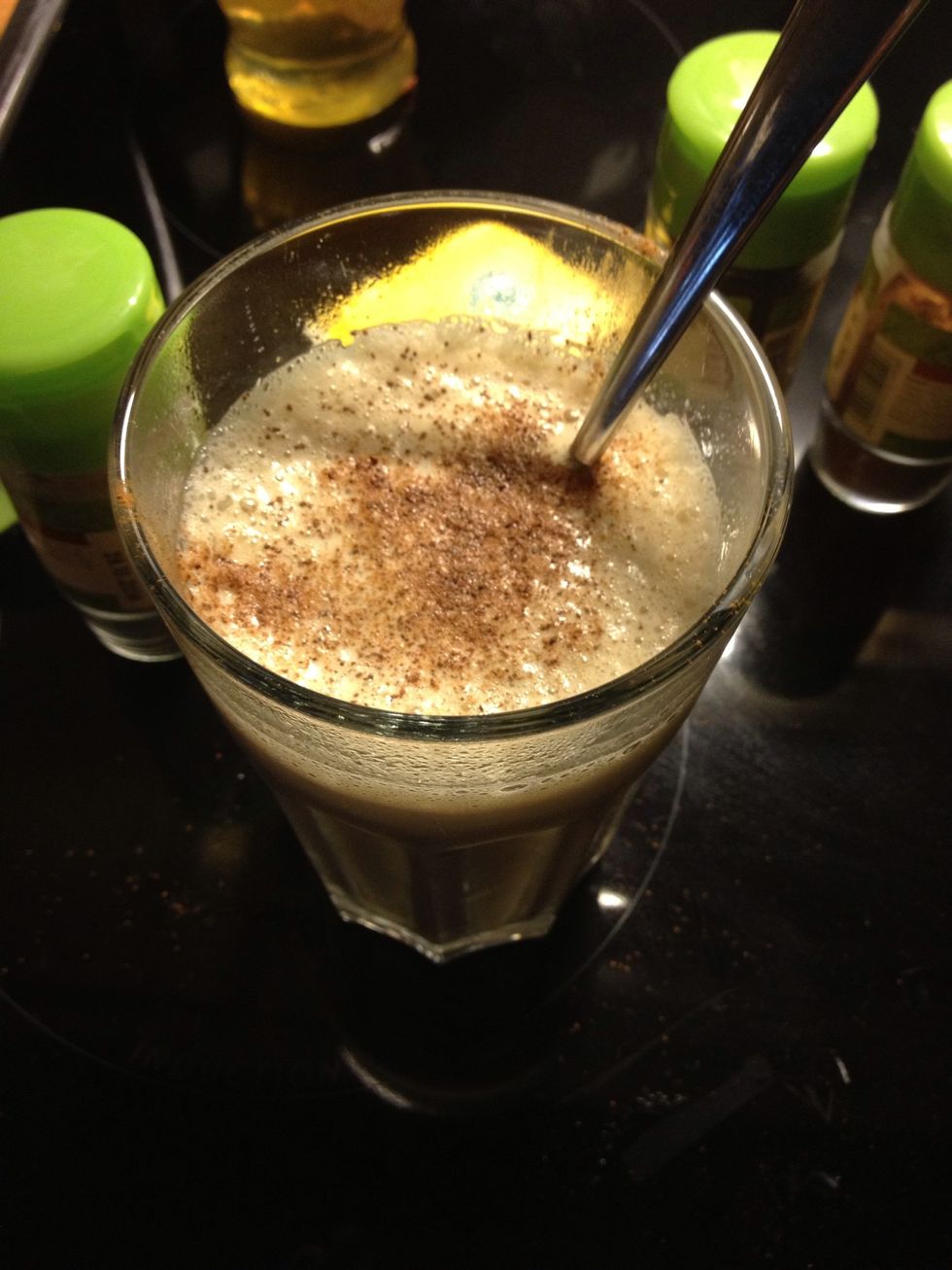 Add honey and vanilla extract if you want finished drink. Stir and garnish with cinnamon. ENJOY! :)
Milk, ginger, honey, black tea, clove, cinnamom.