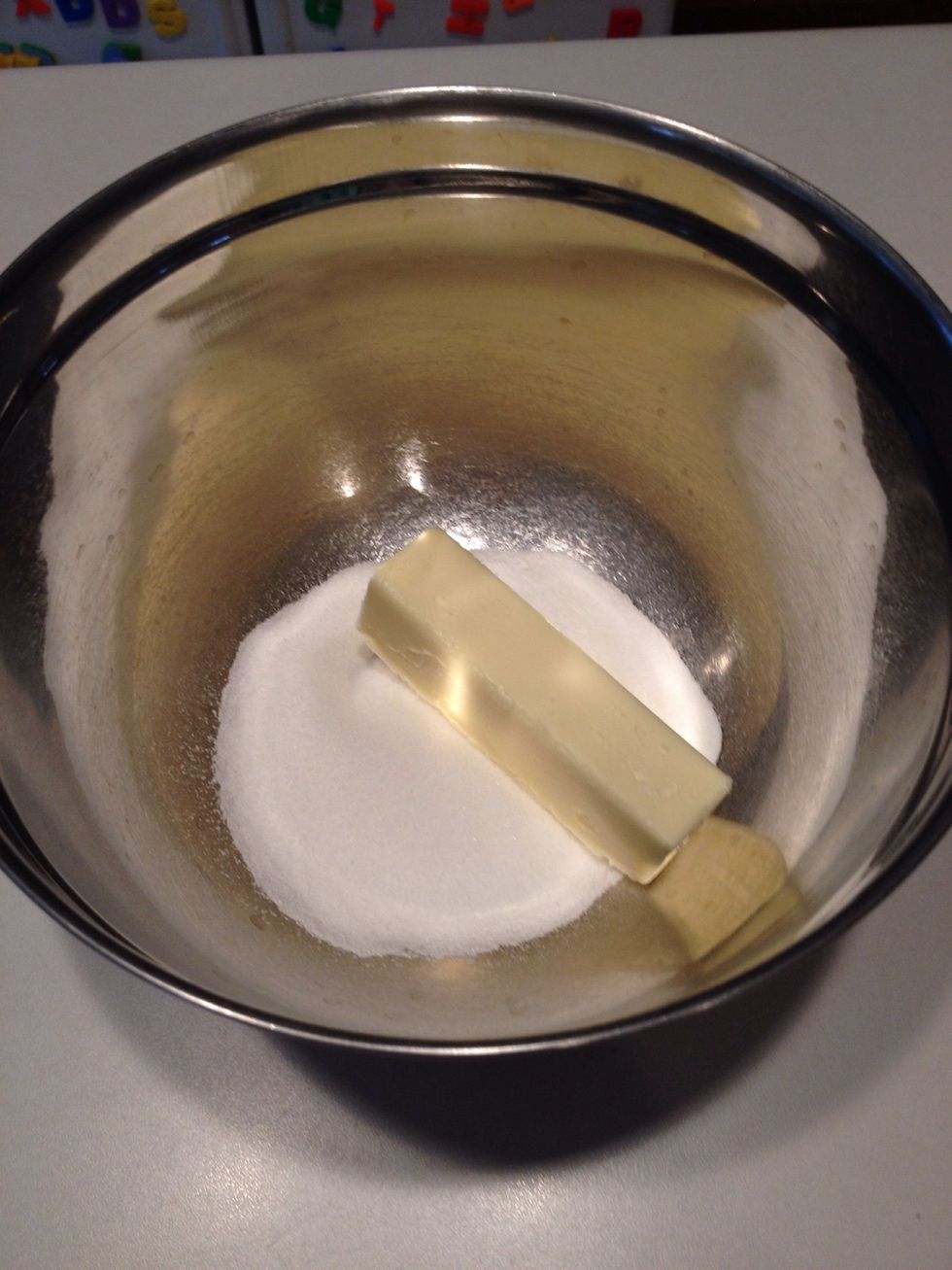 Add sugar and butter to large mixing bowl.
Blend with an electric mixer set to low setting.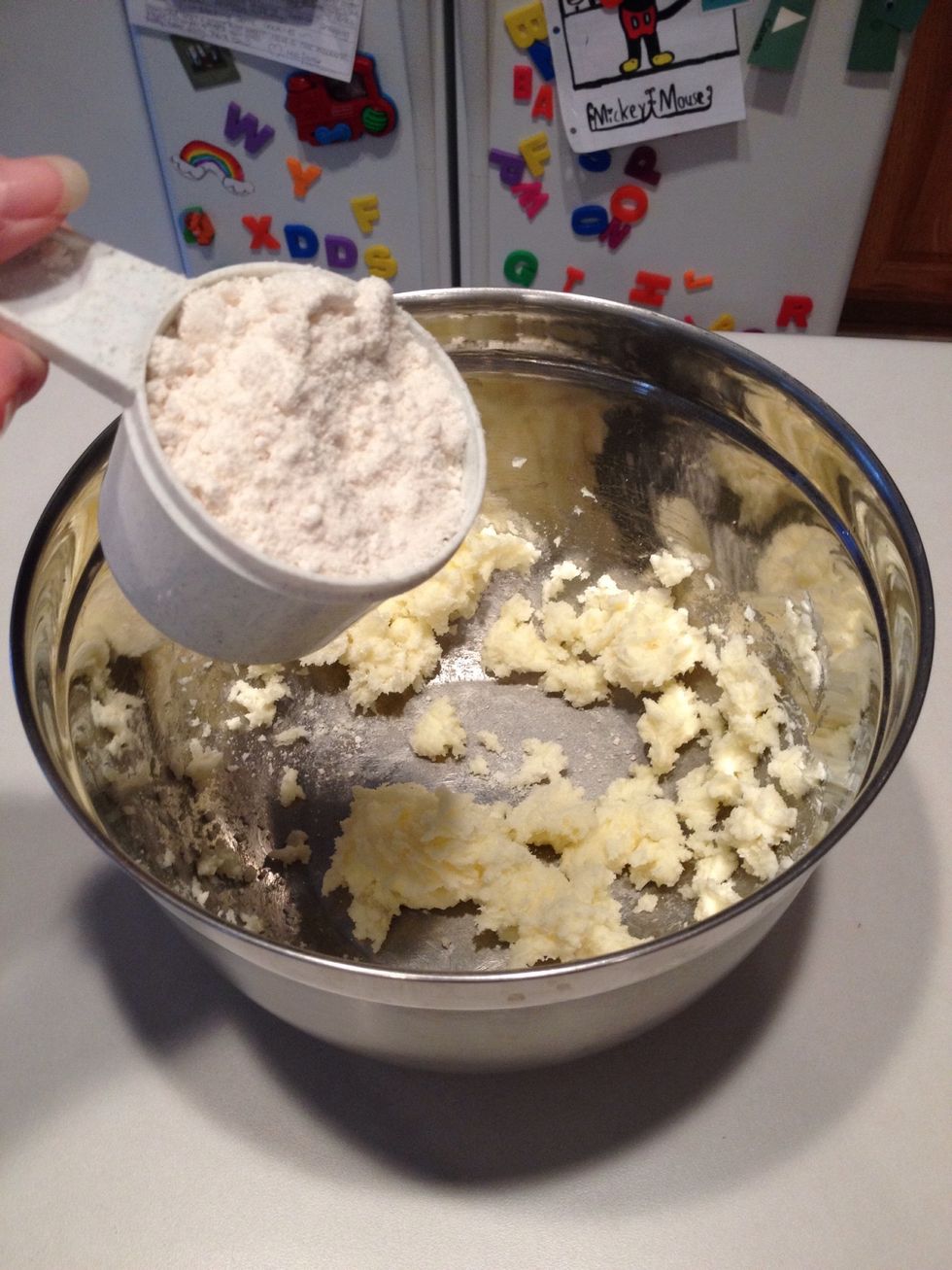 Add cake batter.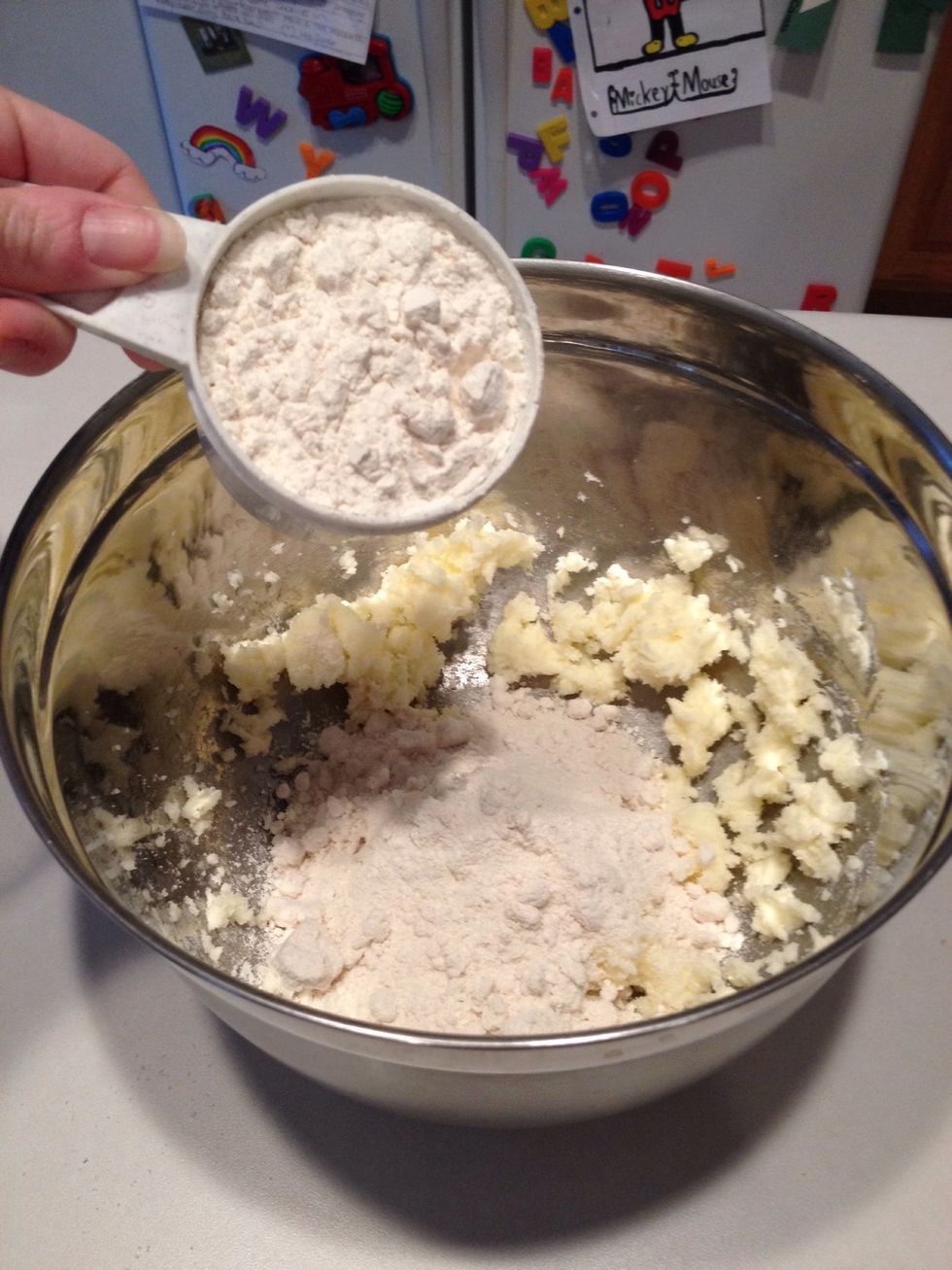 Add flour.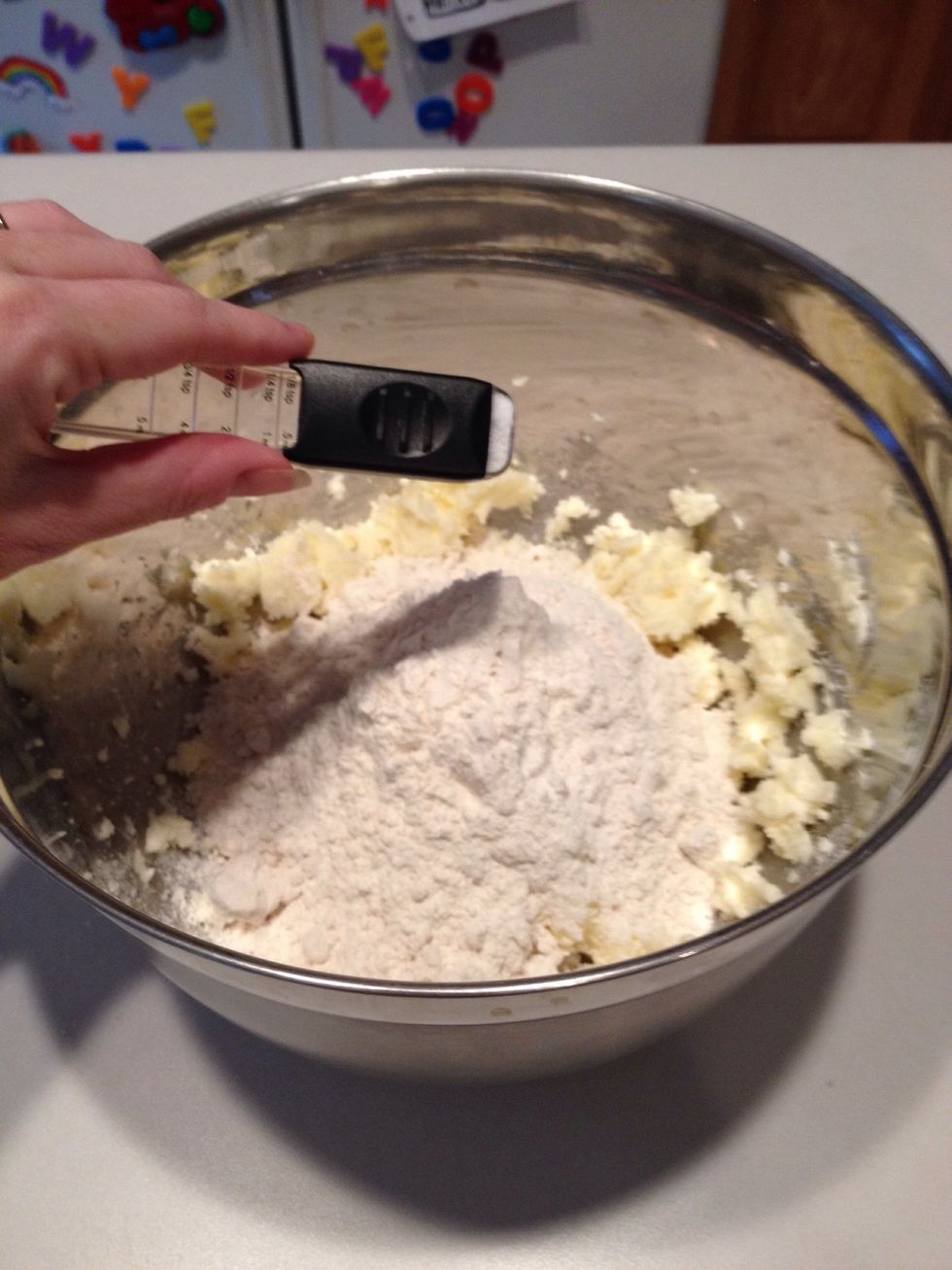 Add salt.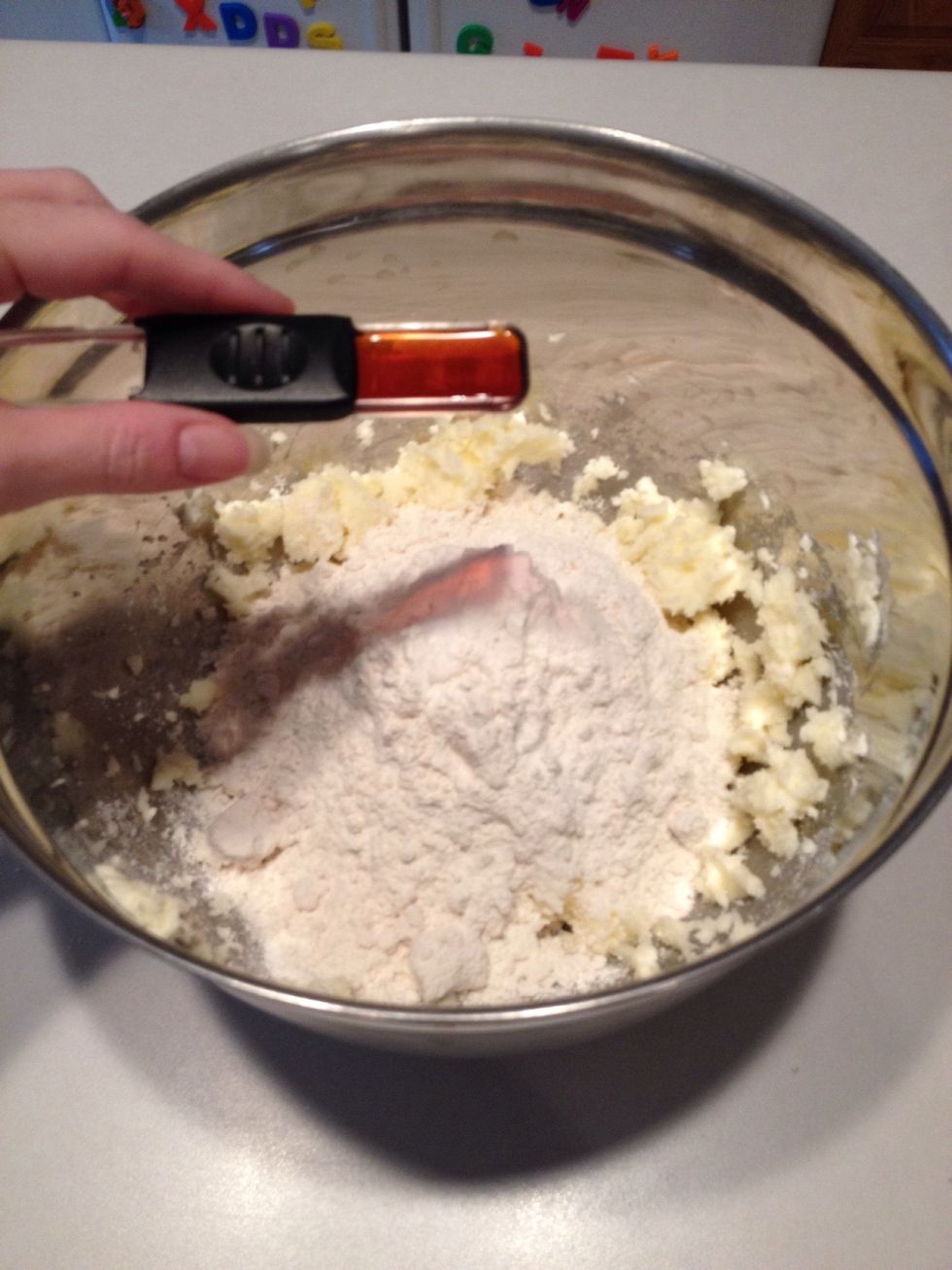 Add vanilla extract.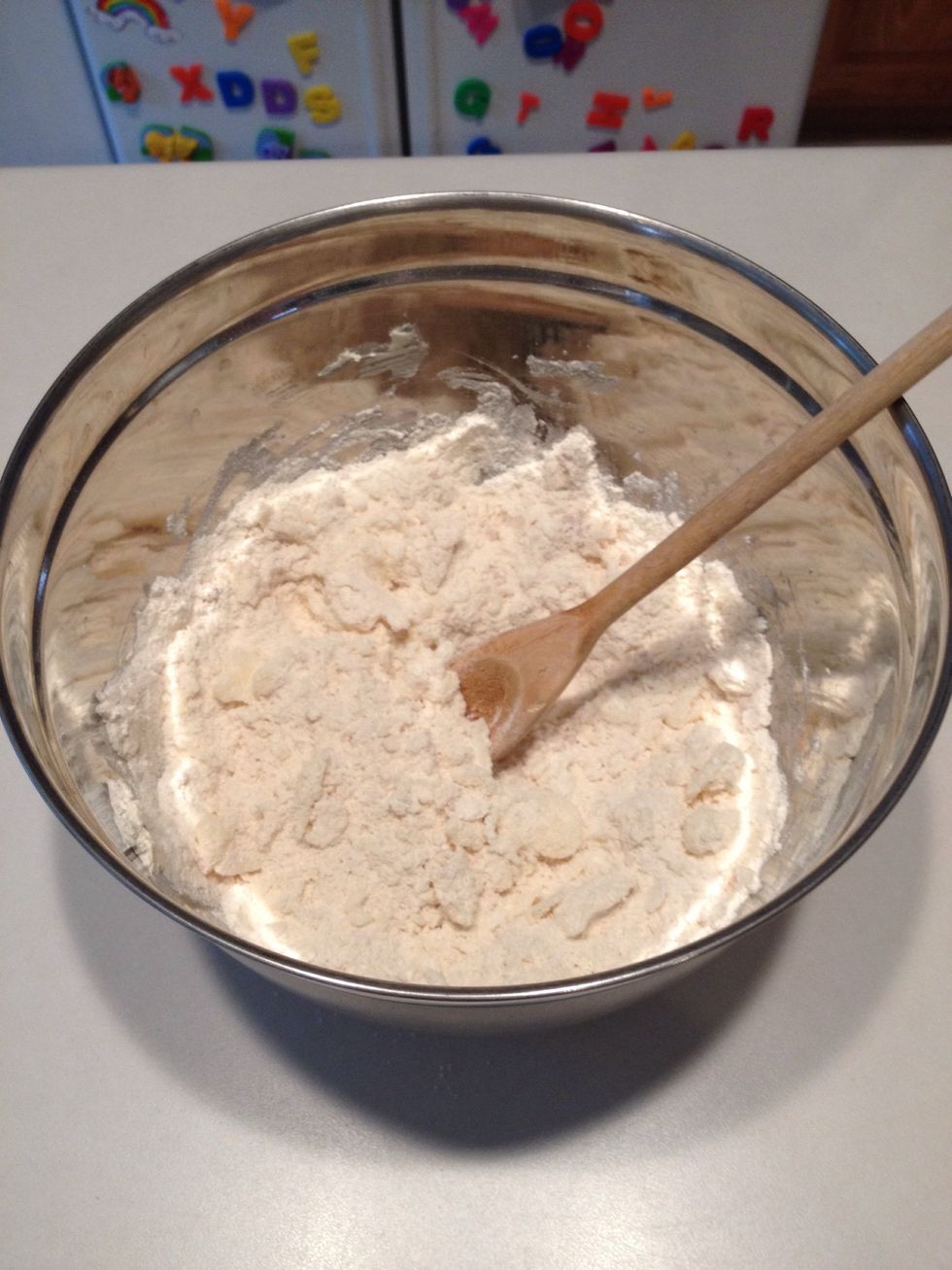 Mix well.
Add milk.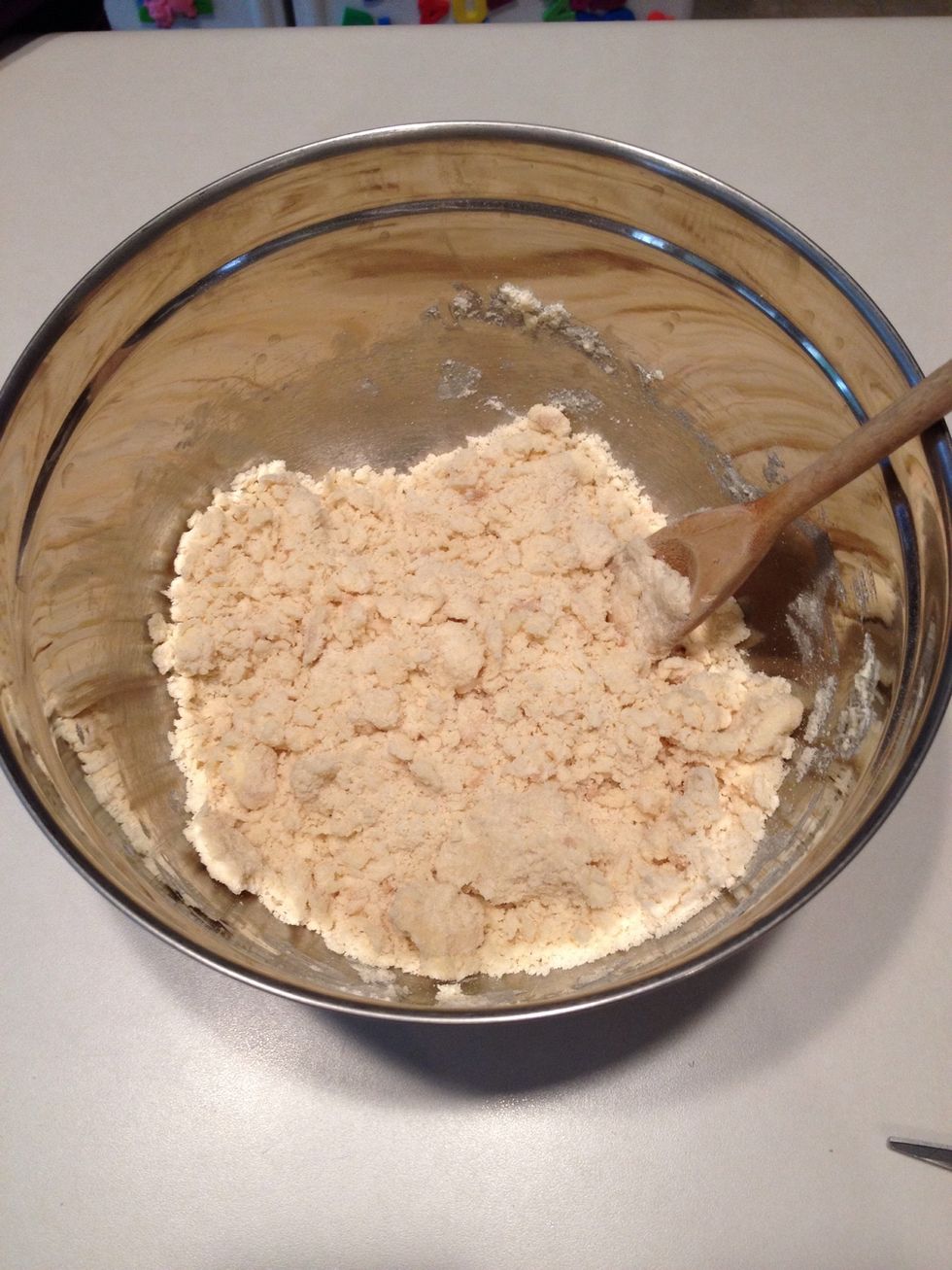 Mix well.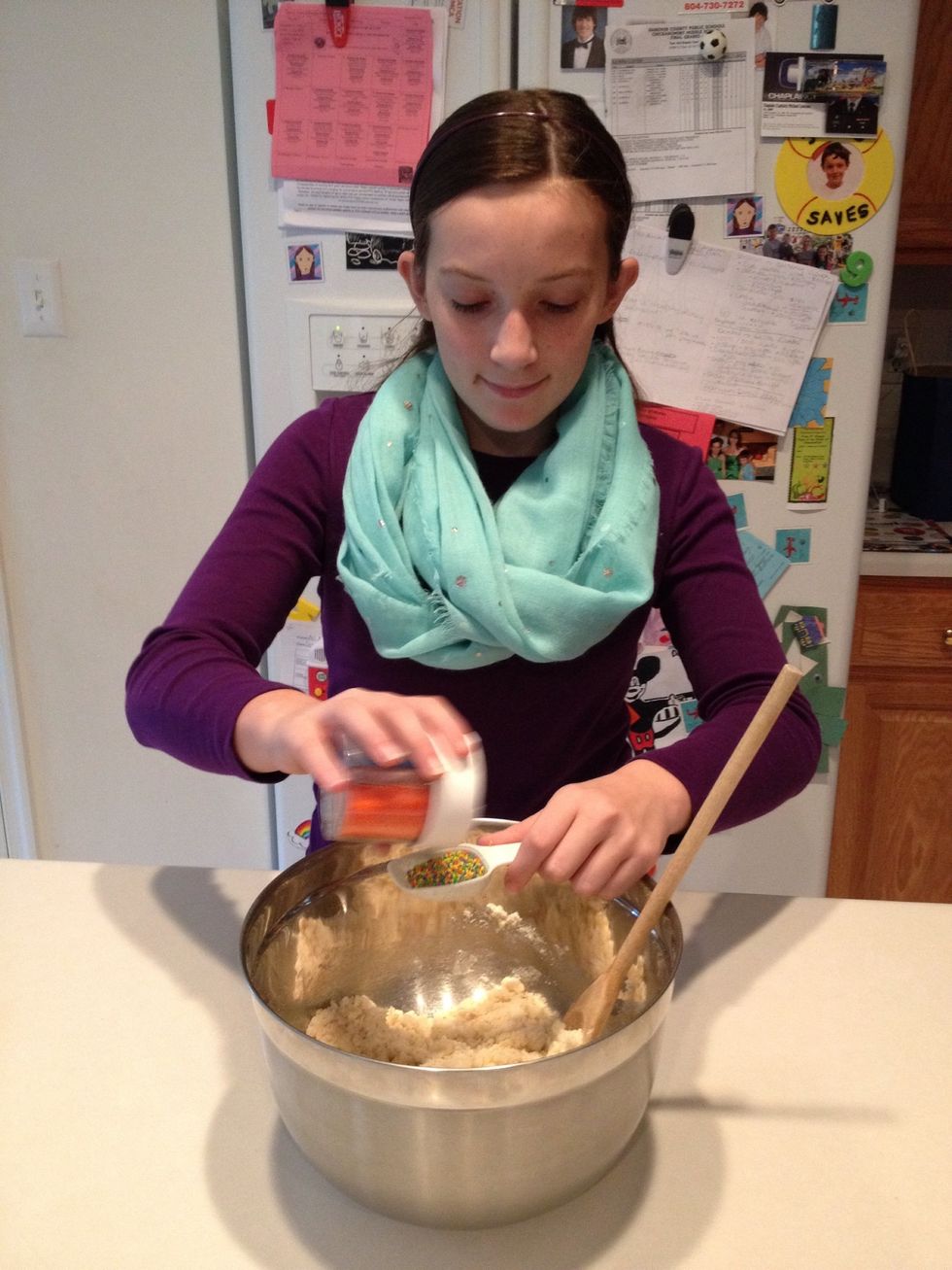 Measure sprinkles (or have your daughter do it!)
Add sprinkles to mix.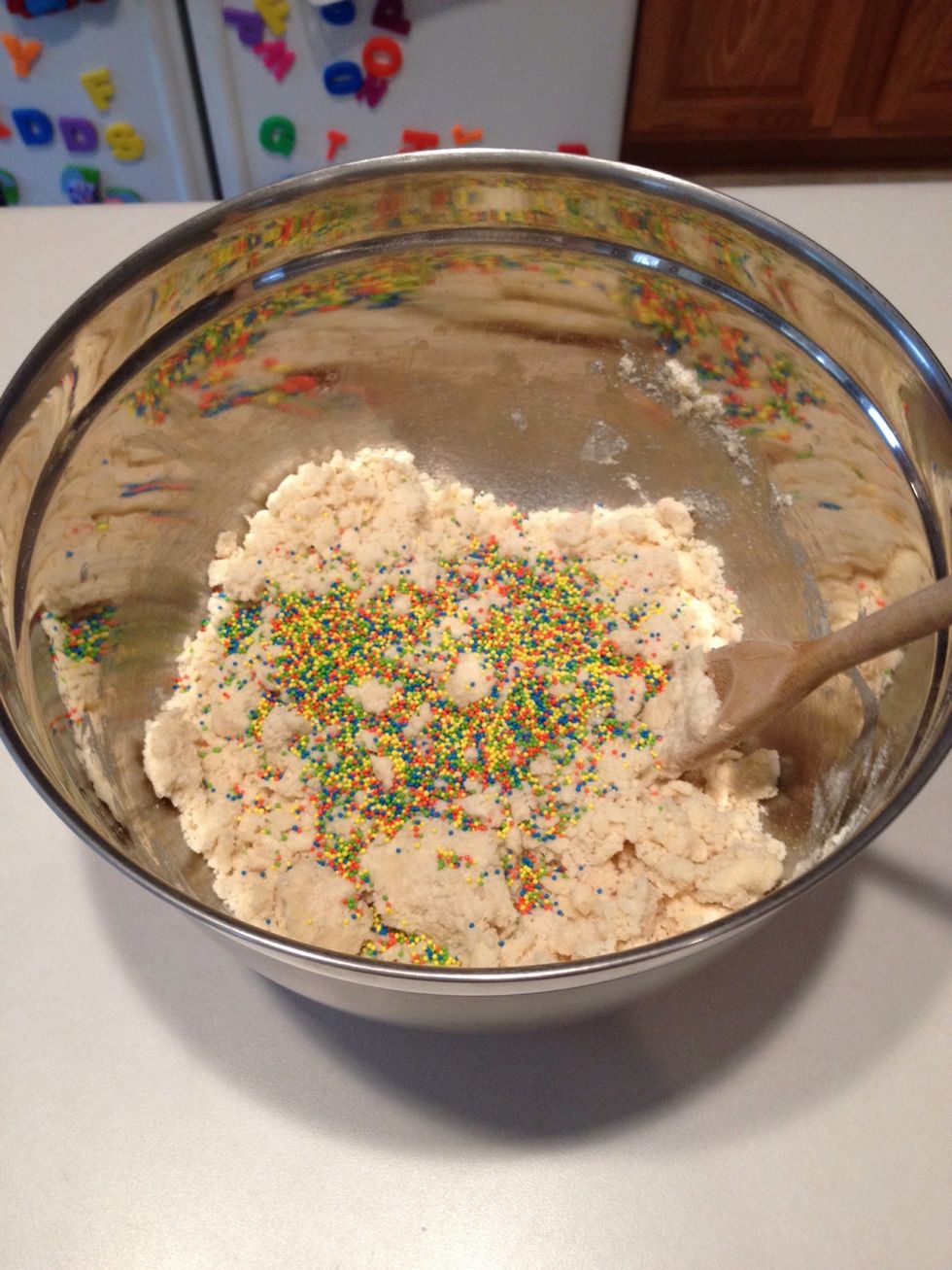 Like this. Mix well.
Cover a baking pan with wax paper.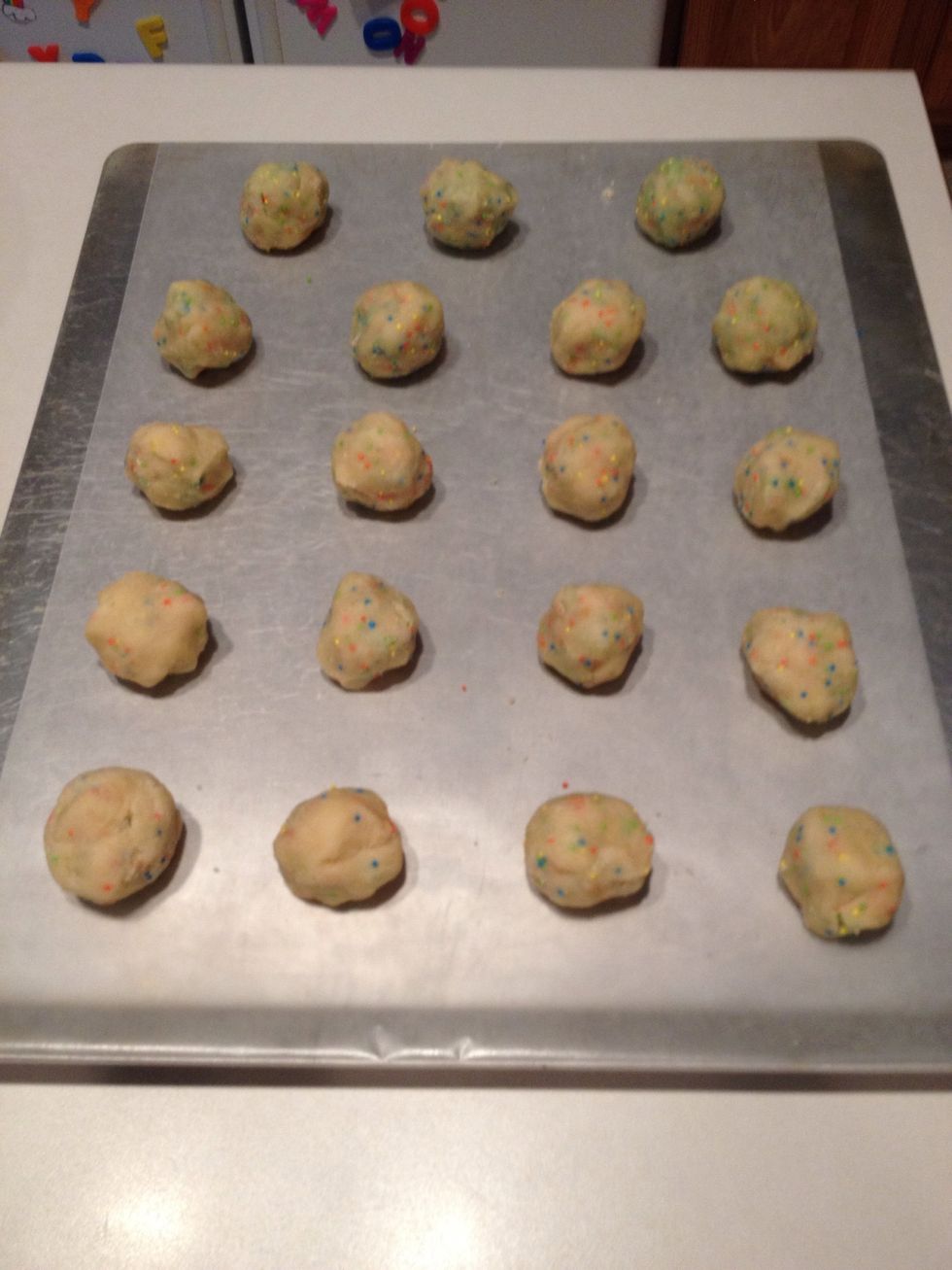 Roll batter into 1" balls. Place in refrigerator for 15 minutes.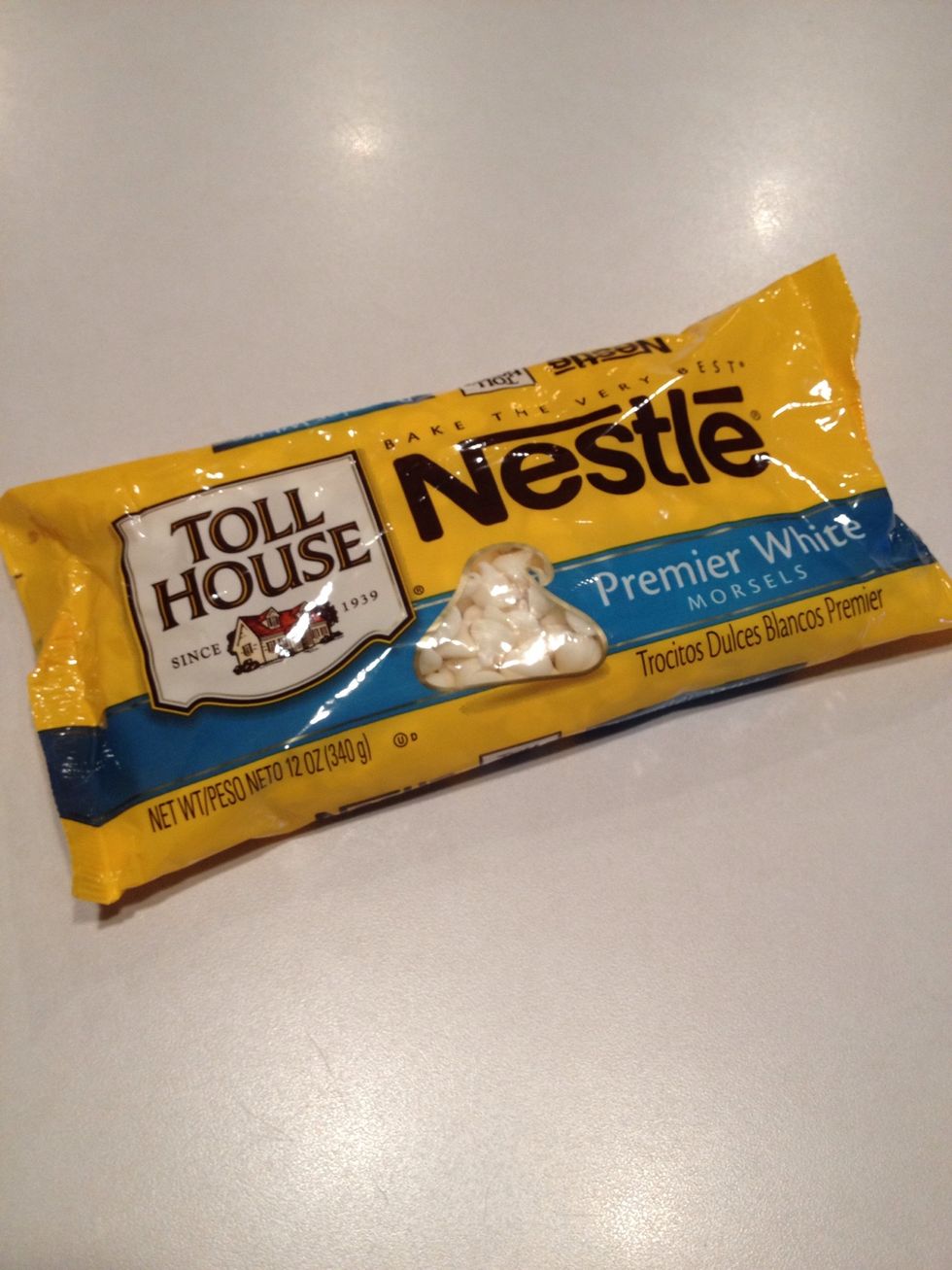 Get your bag of white chocolate chips.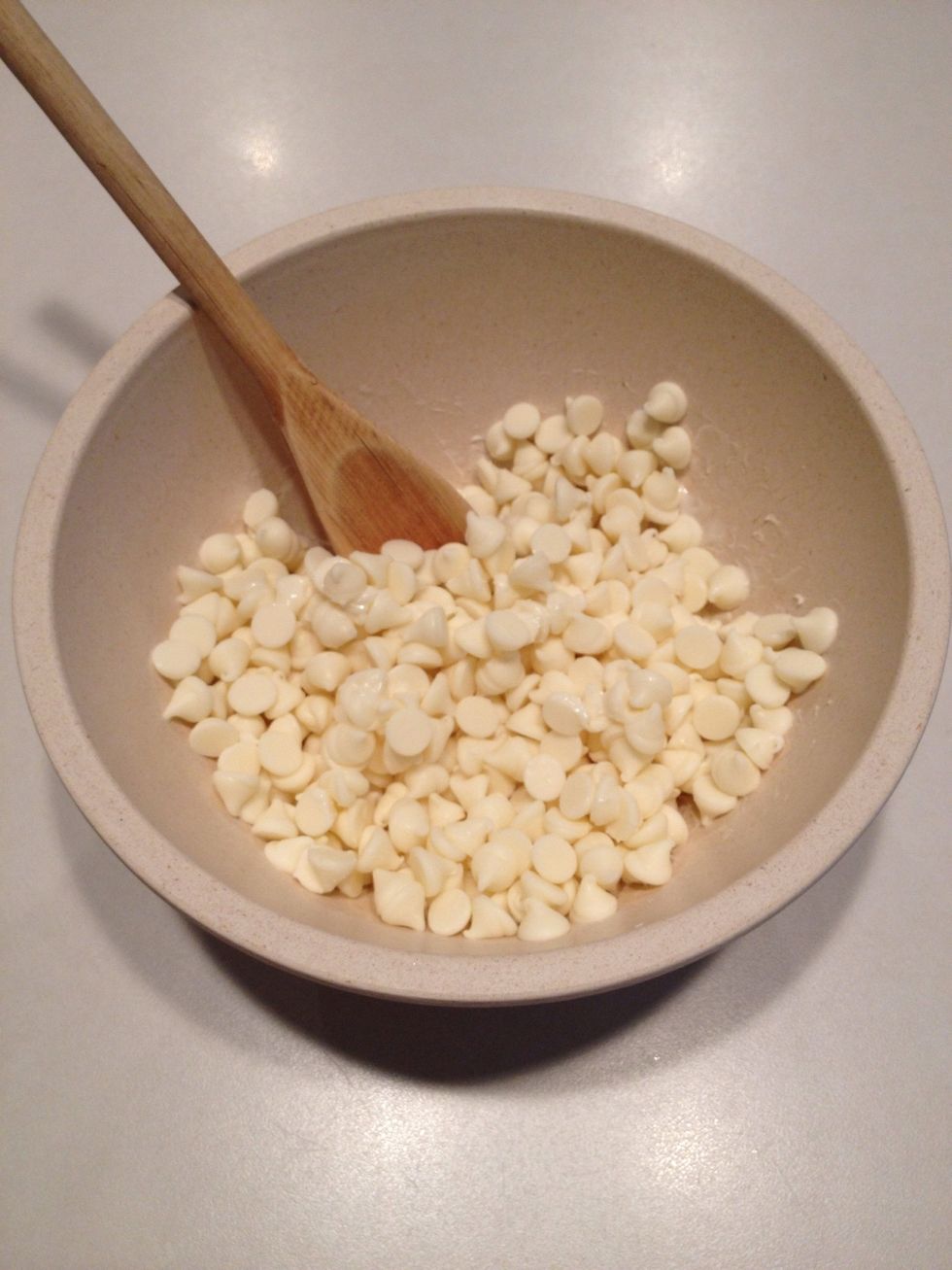 Pour in bowl. Microwave for 30 seconds.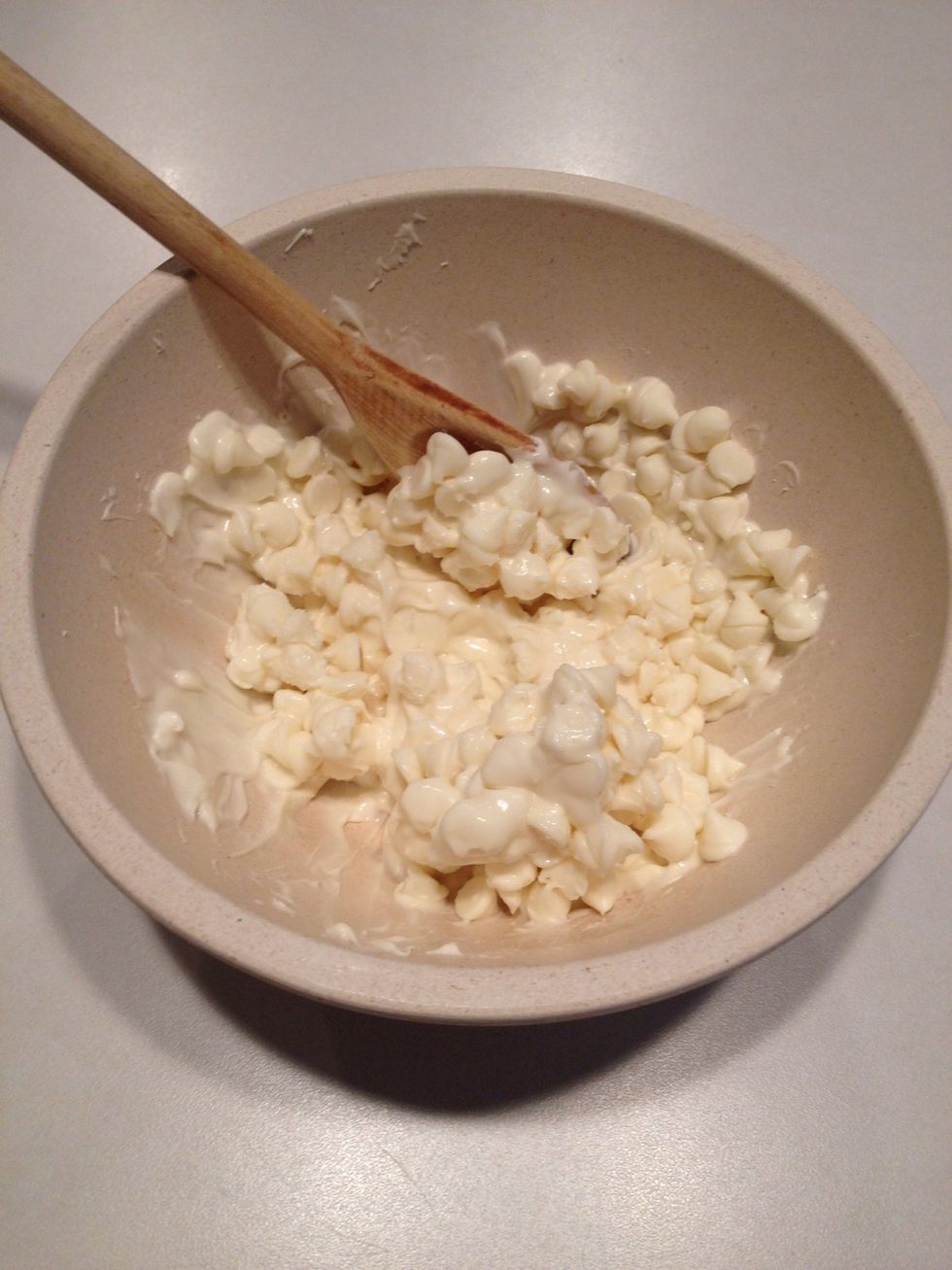 Stir. Microwave another 30 seconds.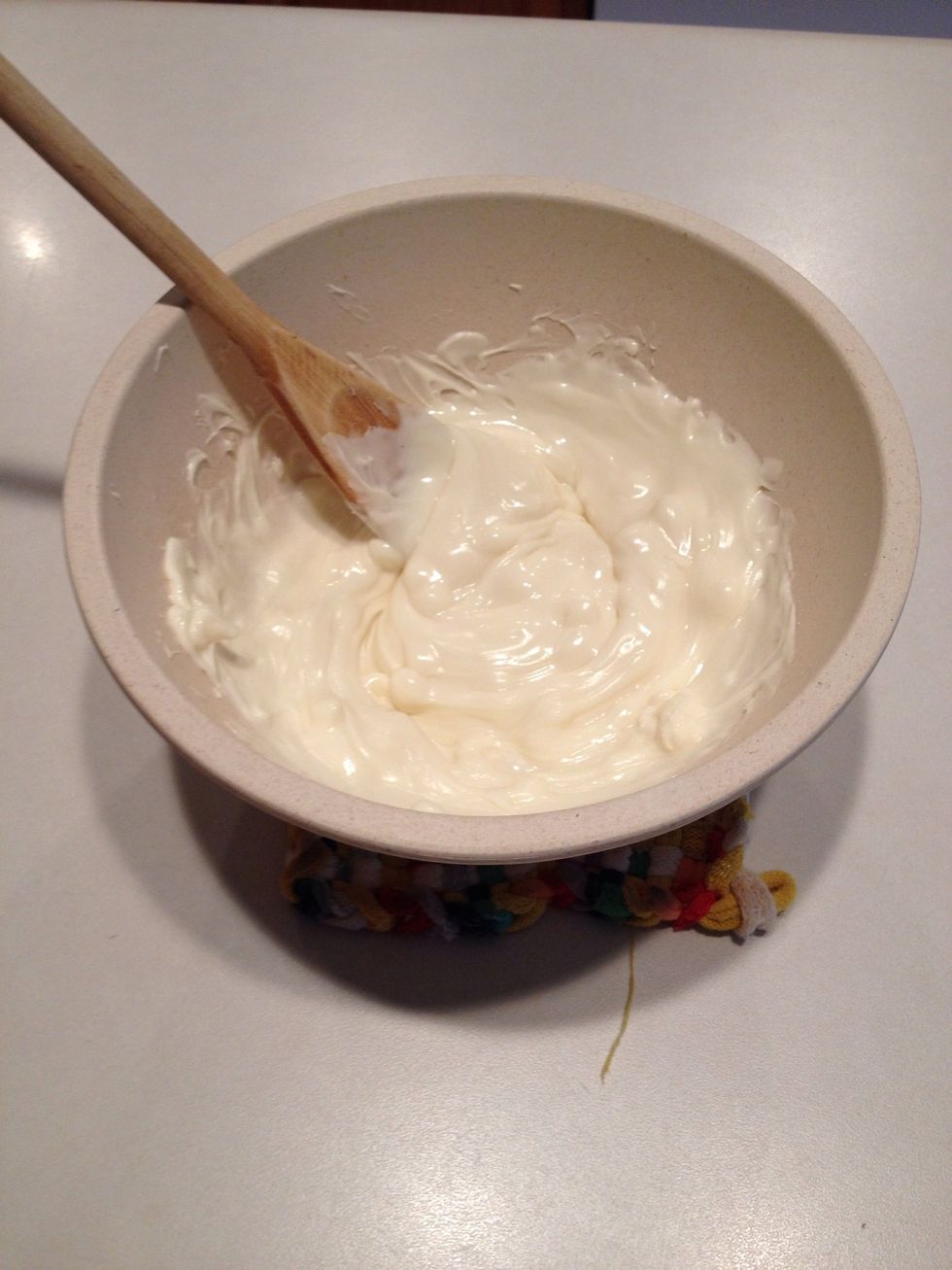 Keep doing this until all chips are melted and batter becomes smooth.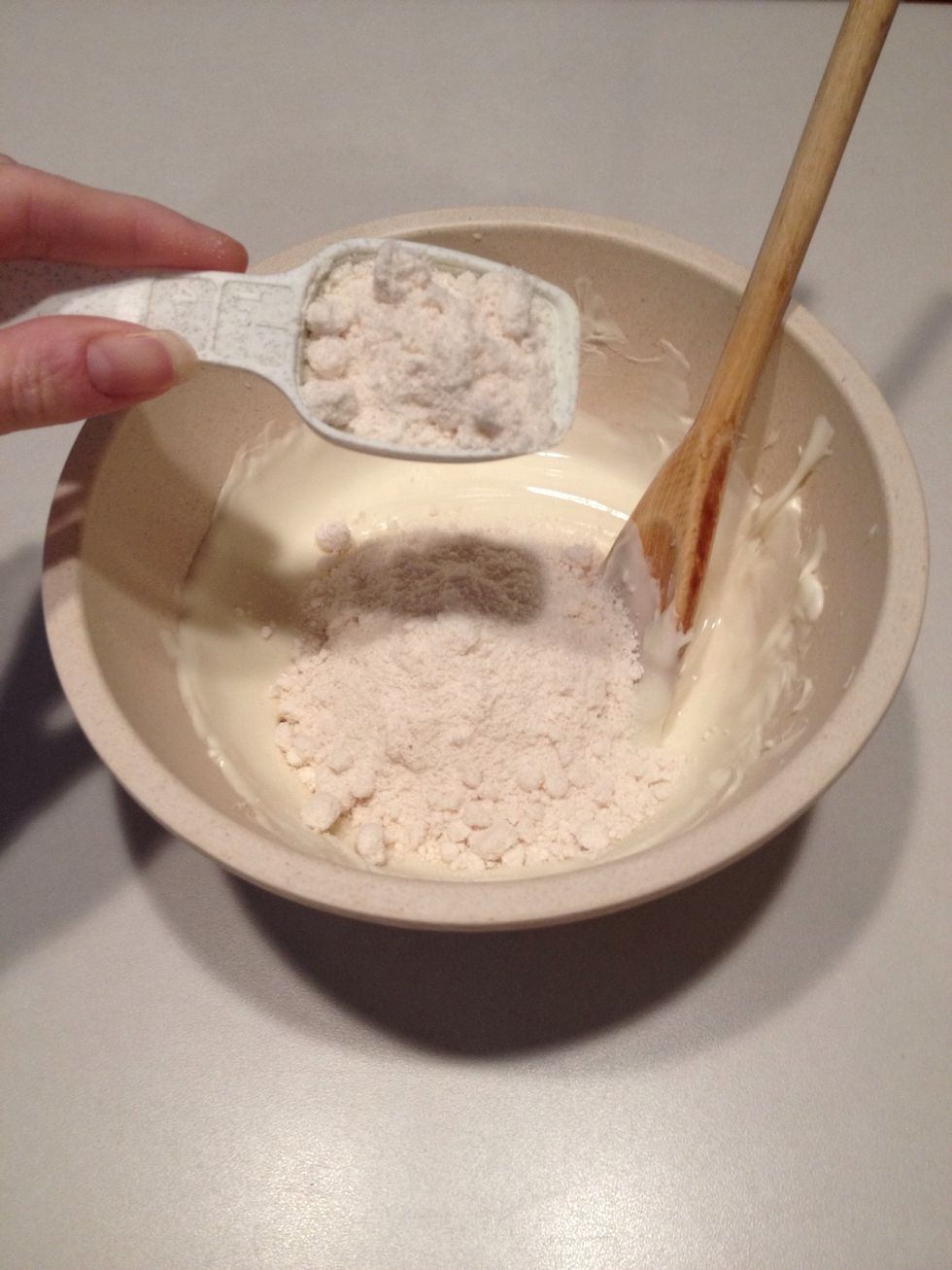 Add 4 Tbsp. vanilla cake mix.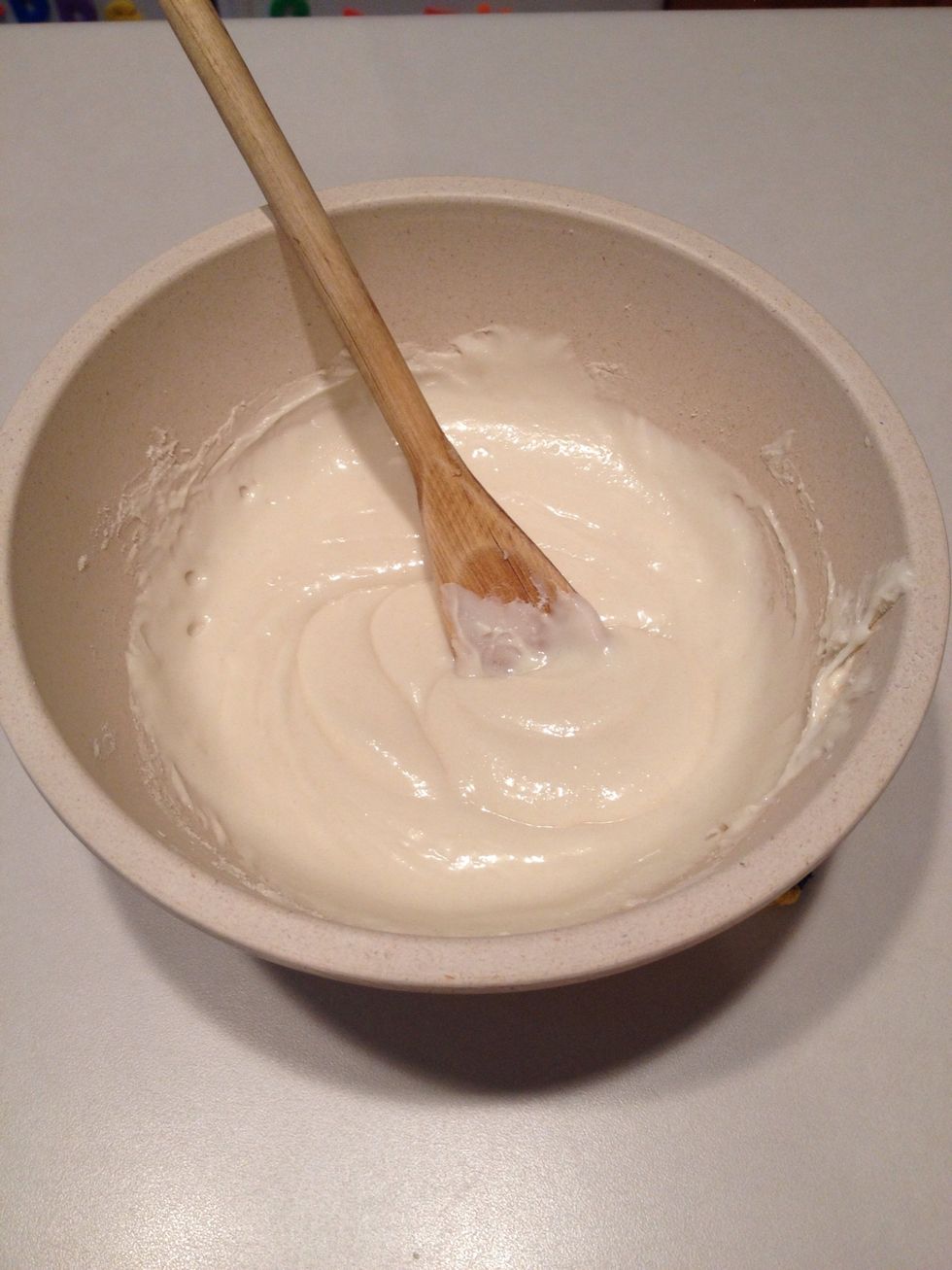 Mix well.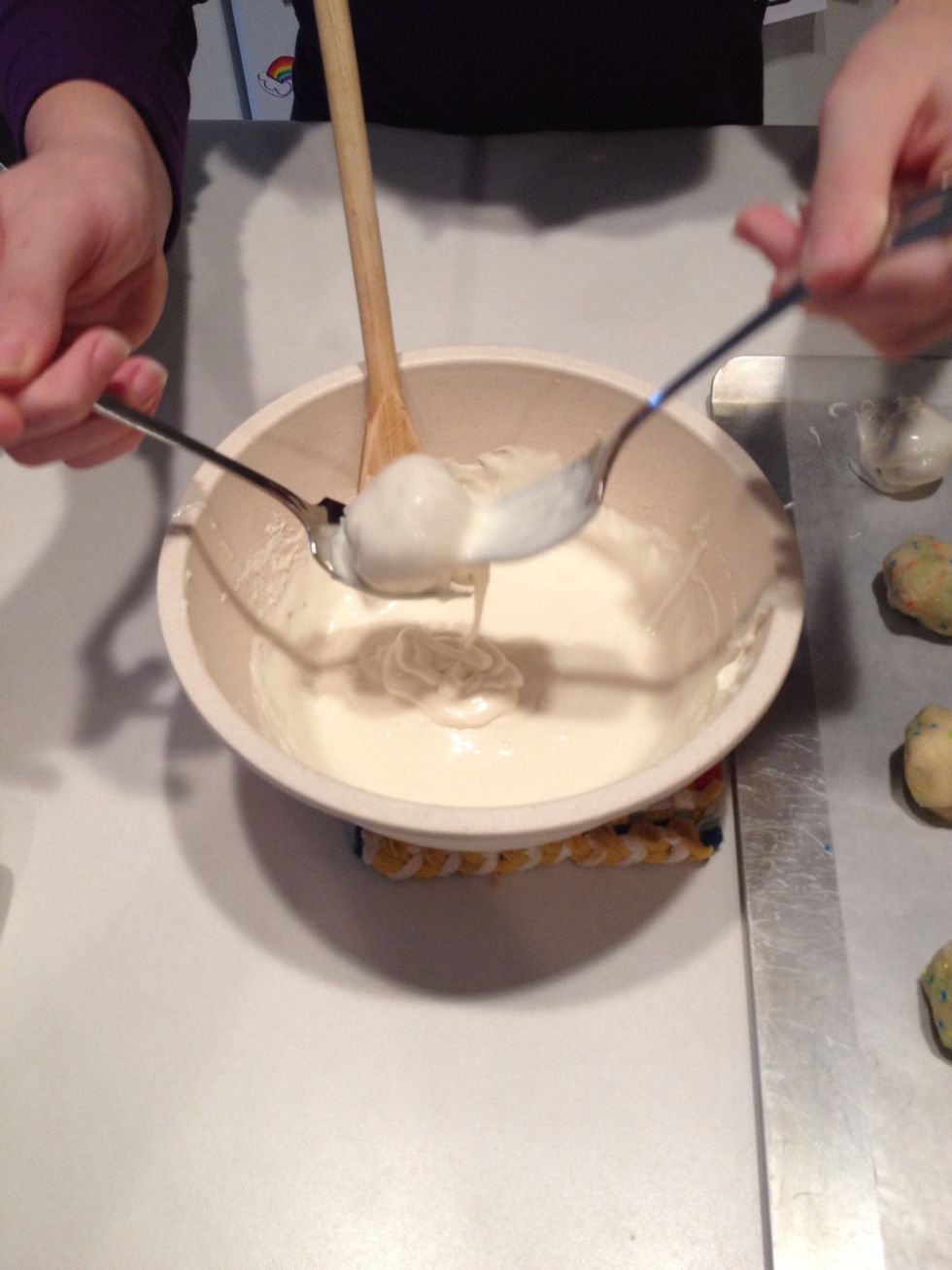 Remove cake batter balls from refrigerator and dip in melted chocolate mixture. Use 2 forks to drain excess chocolate.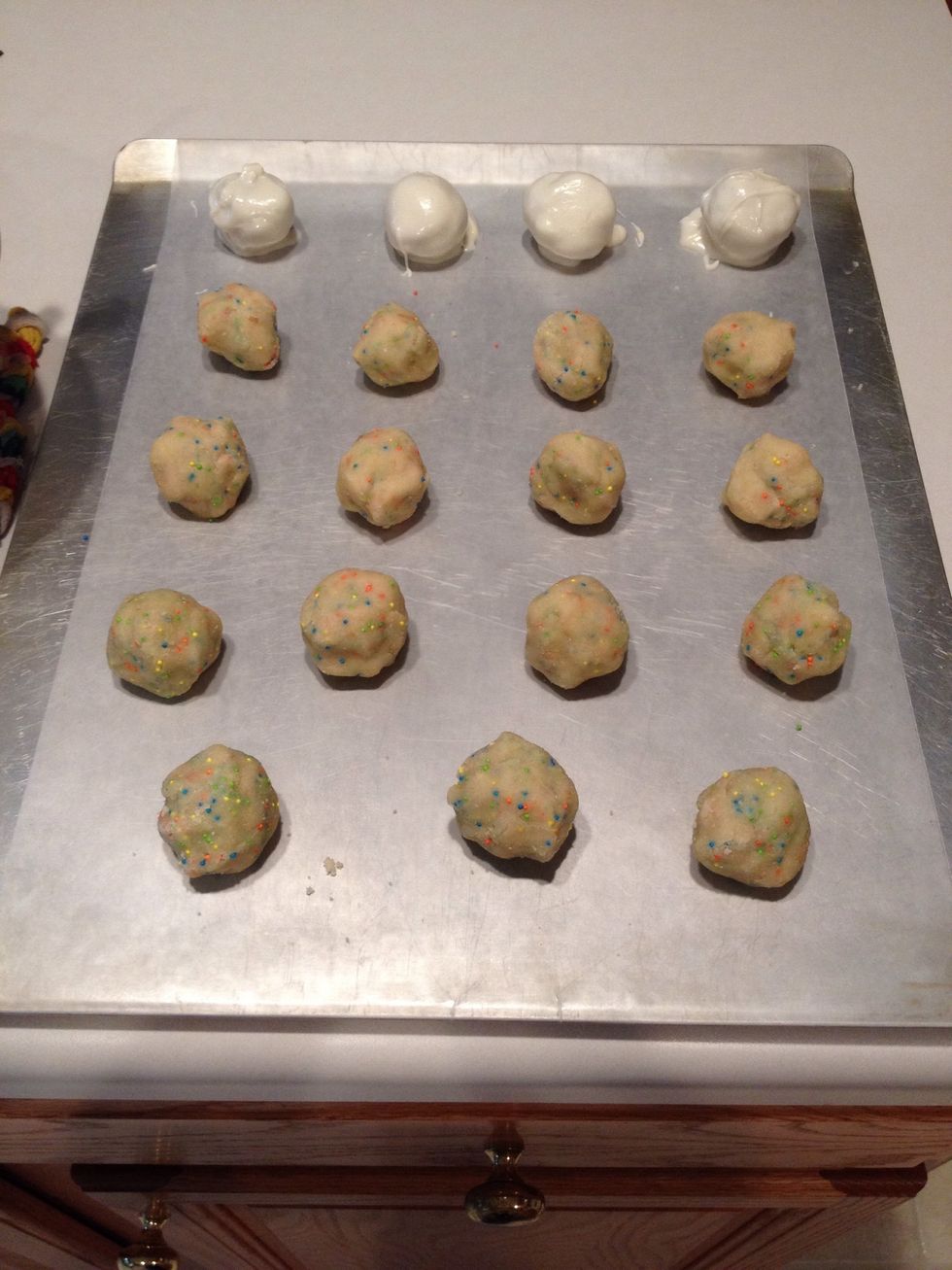 Return chocolate covered balls to wax paper.
Add sprinkles on top before chocolate hardens.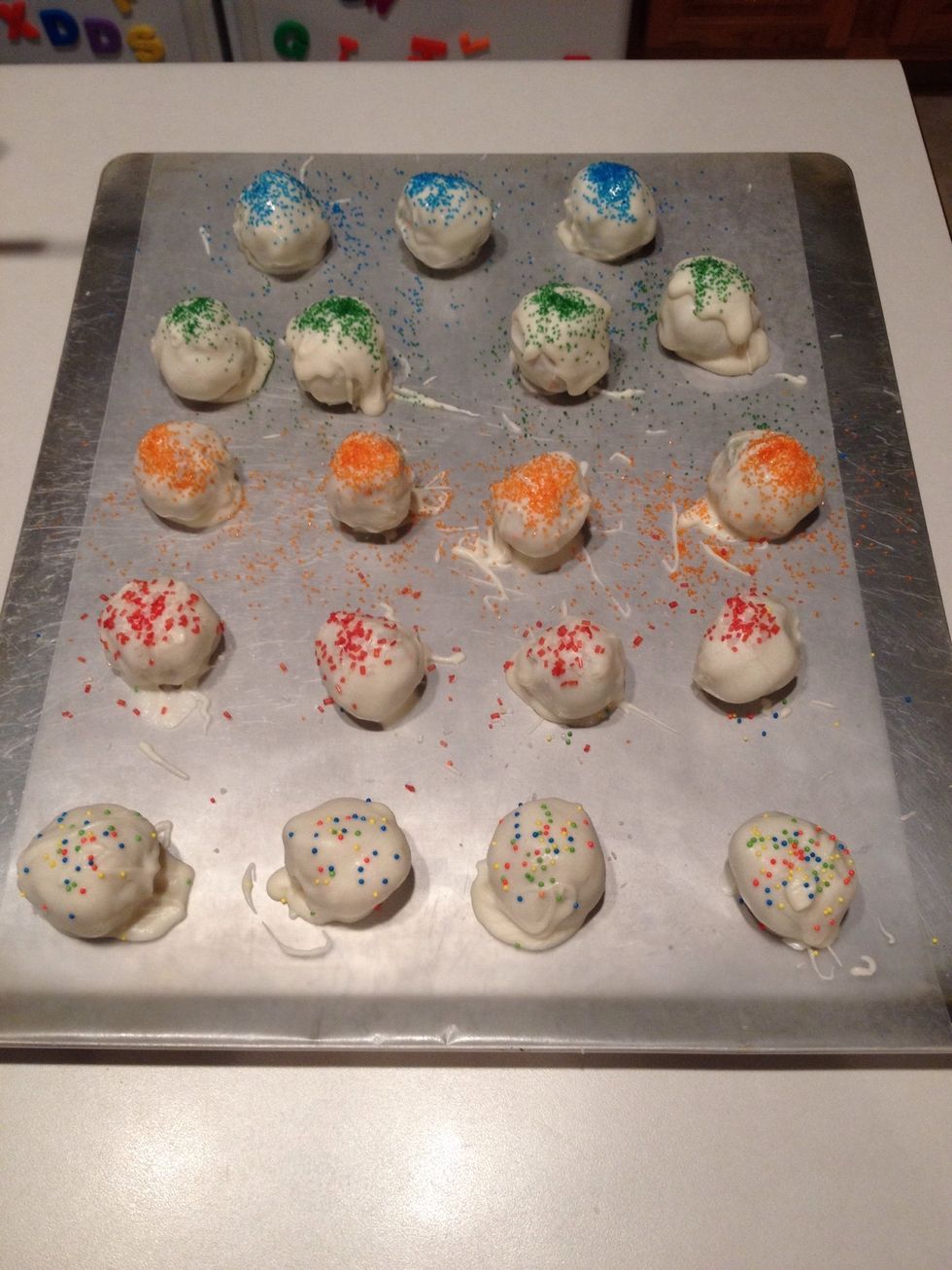 Continue process for all cake batter balls. You may have to microwave chocolate again for about 20 seconds to keep the chocolate soft. Be creative with your sprinkles!
Transfer to a plate when all chocolate has hardened. You now have a plate filled with truffles!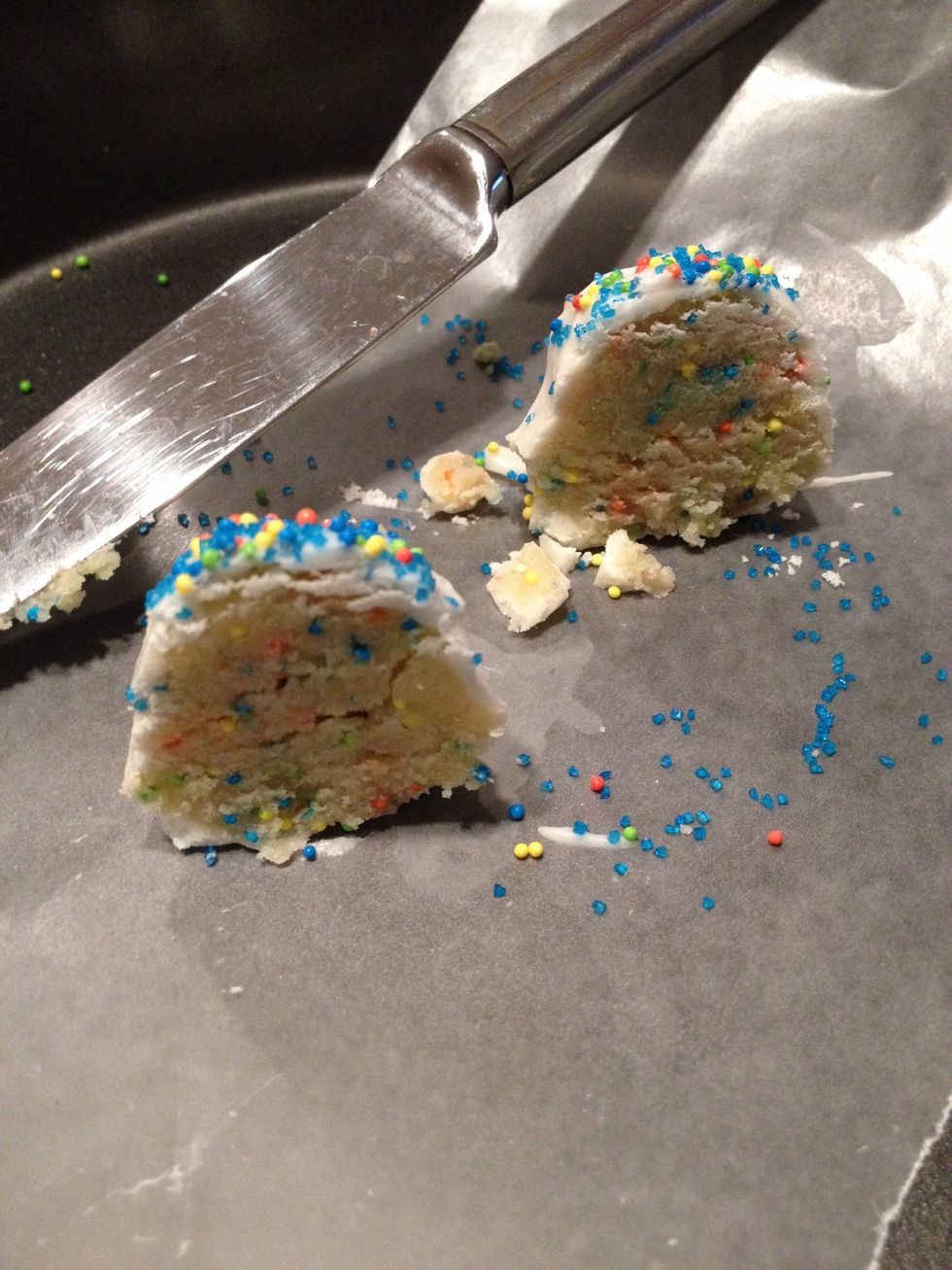 And this is what they look like inside! Enjoy!
1.0c Yellow cake batter
1/2c Butter, softened (1 stick)
1/2c Sugar
1/2c Flour
1.0tsp Vanilla extract
1/8tsp Salt
3.0Tbsp Milk
2.0Tbsp Sprinkles
4.0Tbsp Yellow cake batter
1.0 Package white chocolate chips
Sprinkles