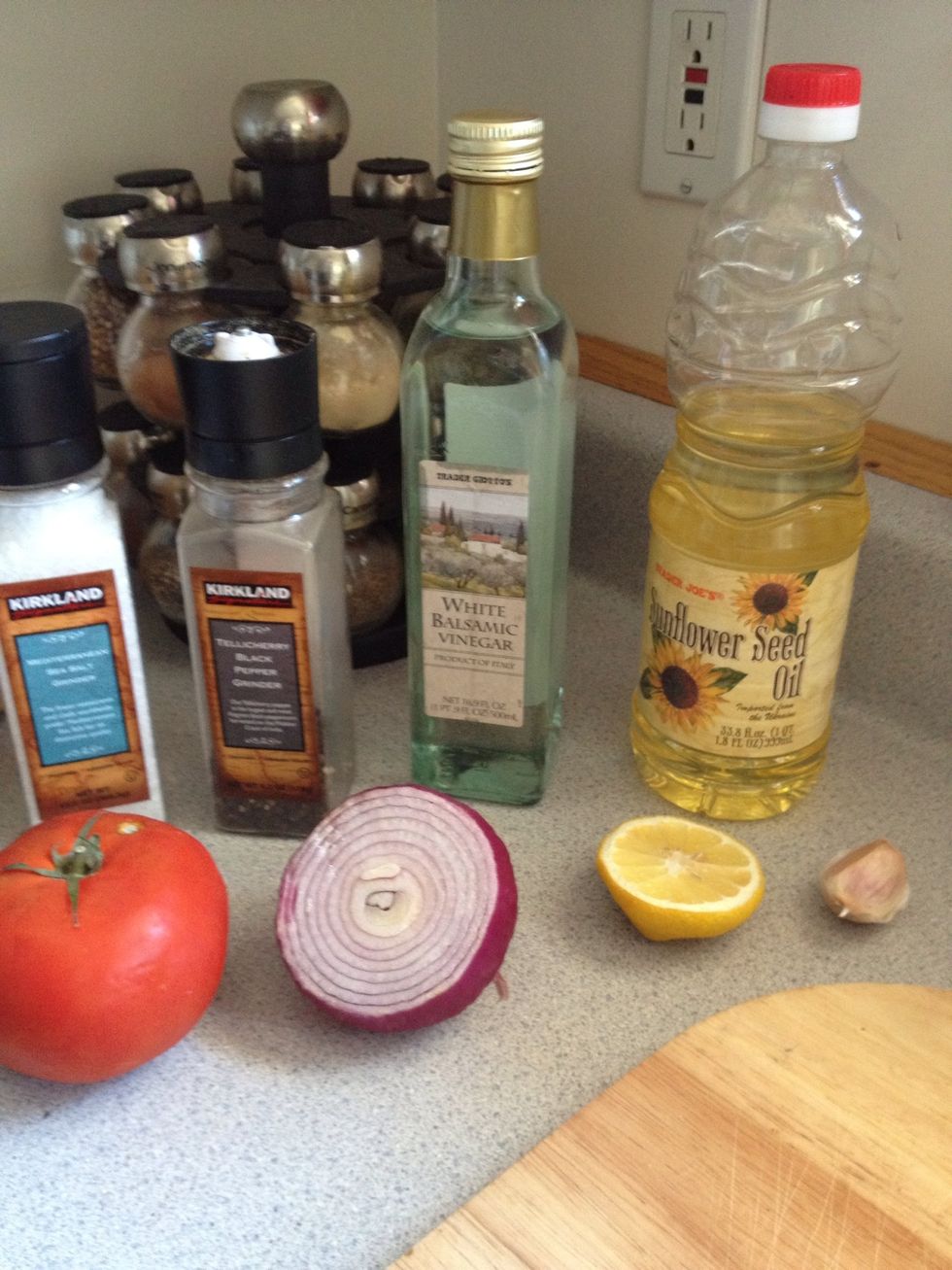 Gather ingredients, forgot to include basil in this pic. Sorry basil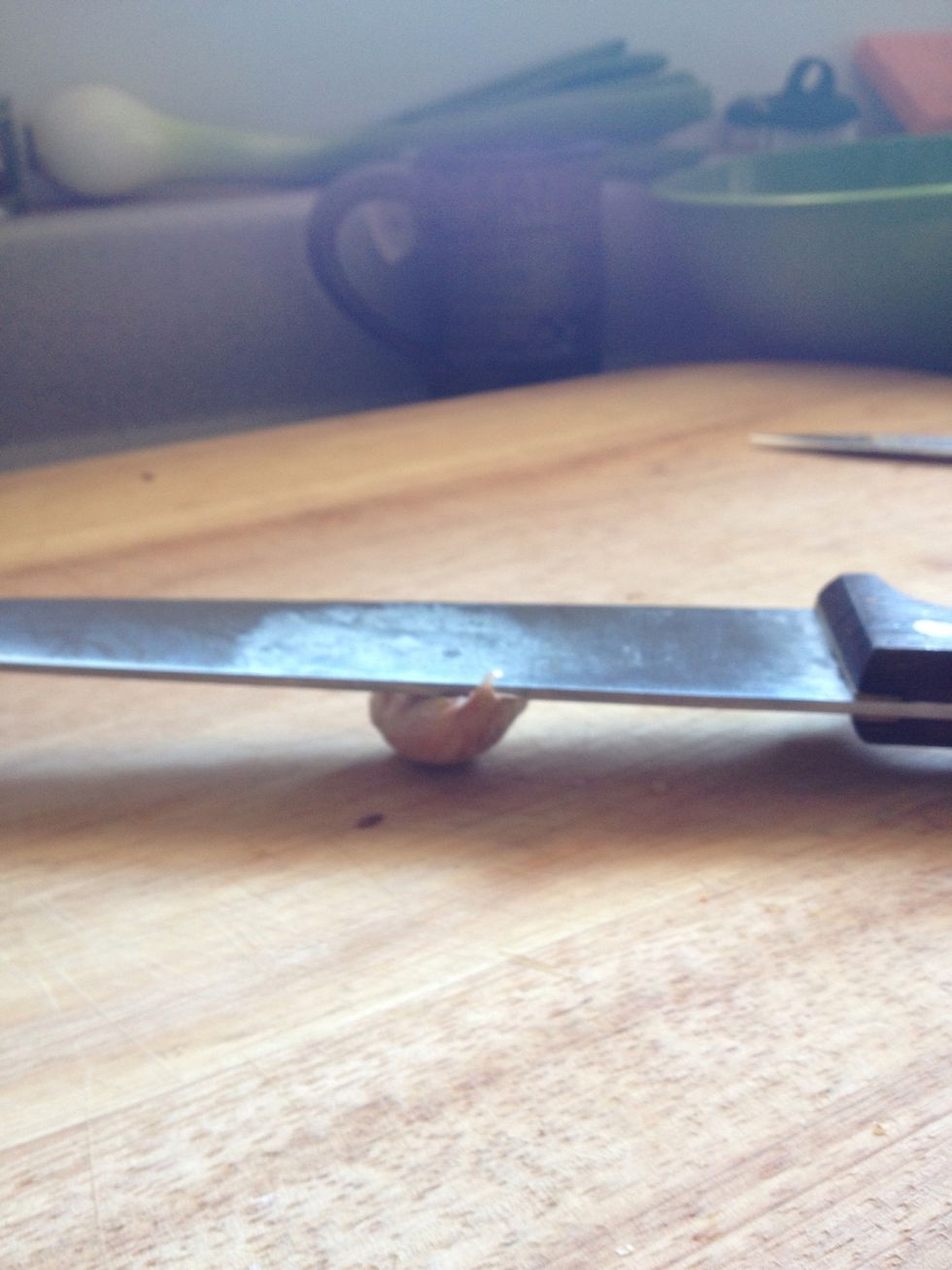 Smash a piece of garlic with a wide knife to get the skin of easily. Watch your fingers!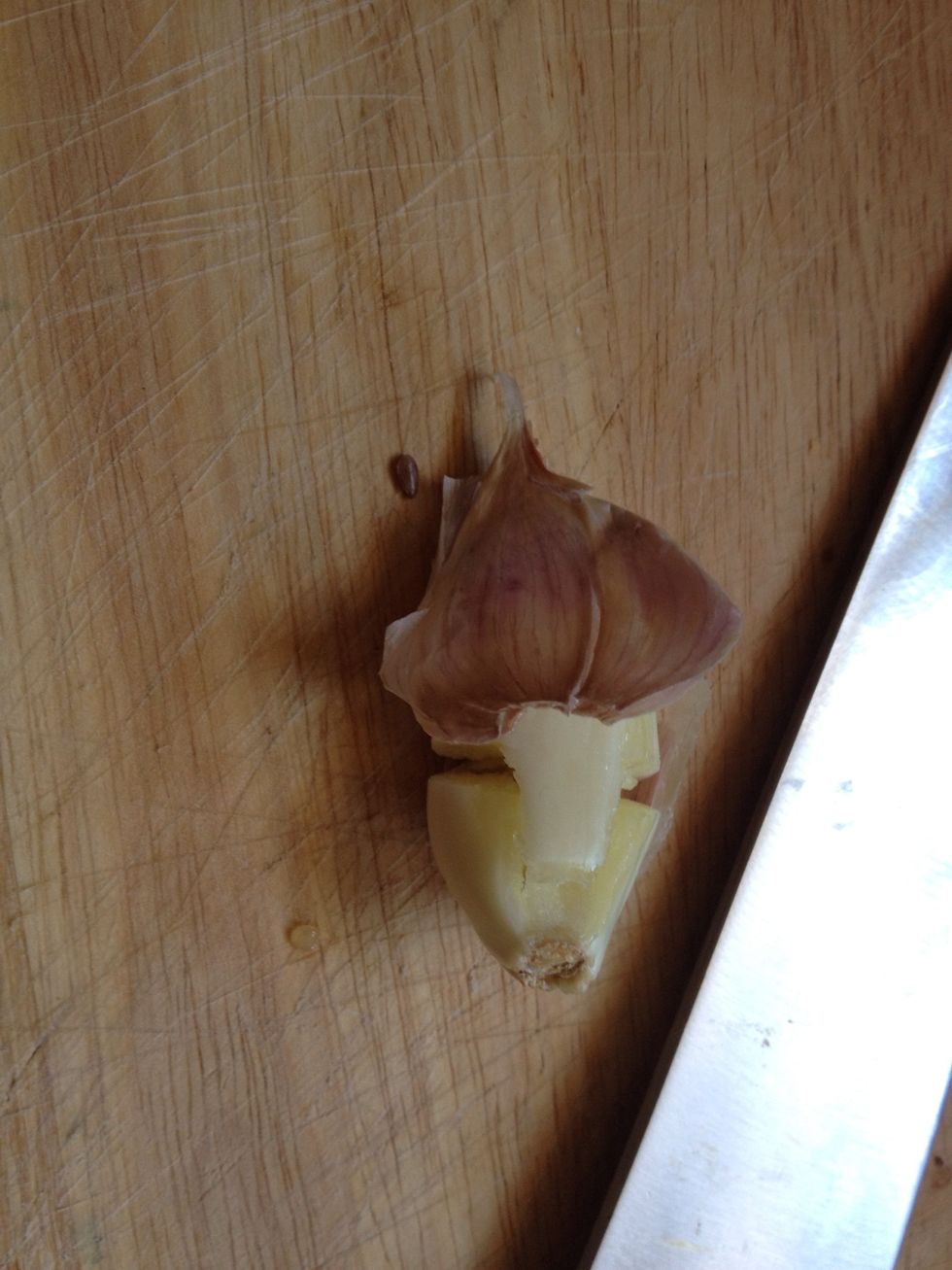 Peels right off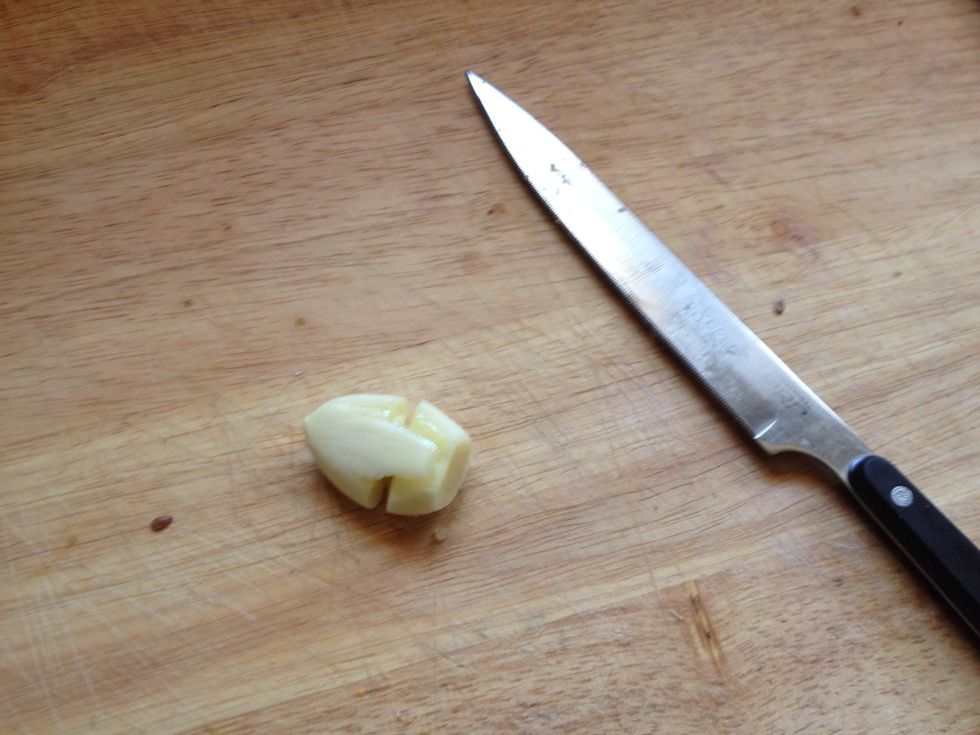 Then chop it up into tiny pieces....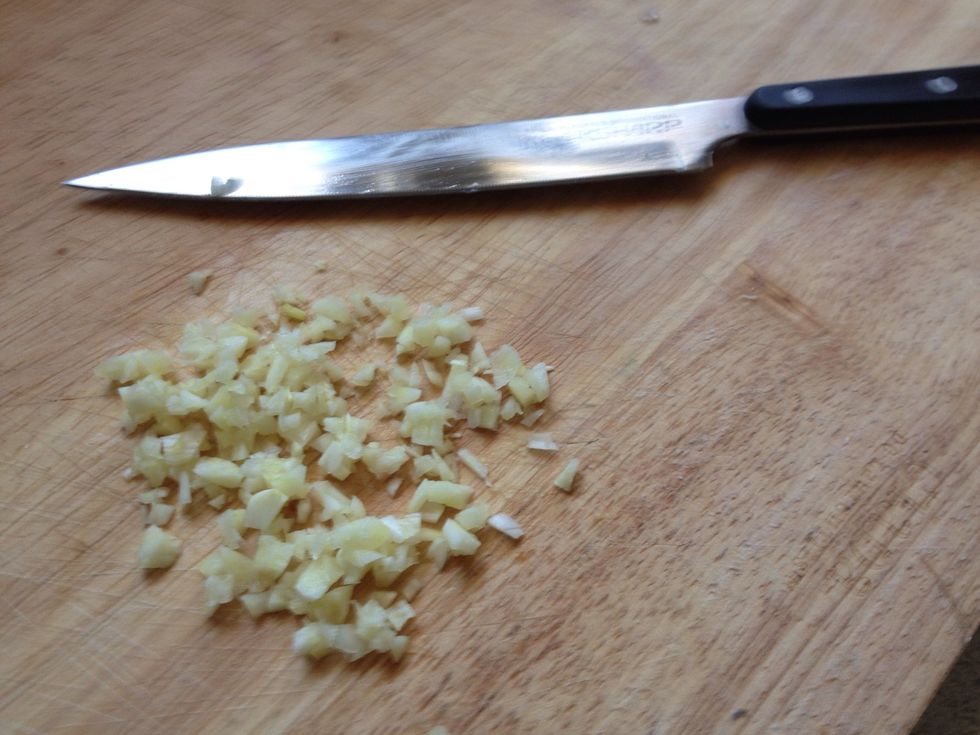 Take your time cutting if you are not great at chopping.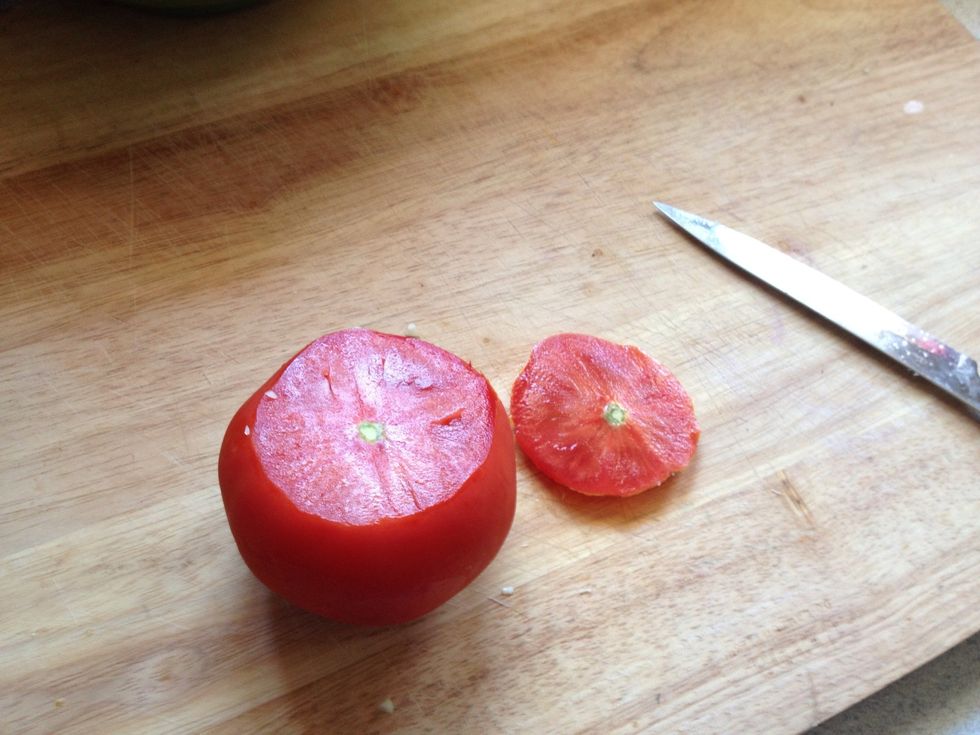 Grab your luscious tomato and cut off the top portion to make it easier to cut. Place cut part down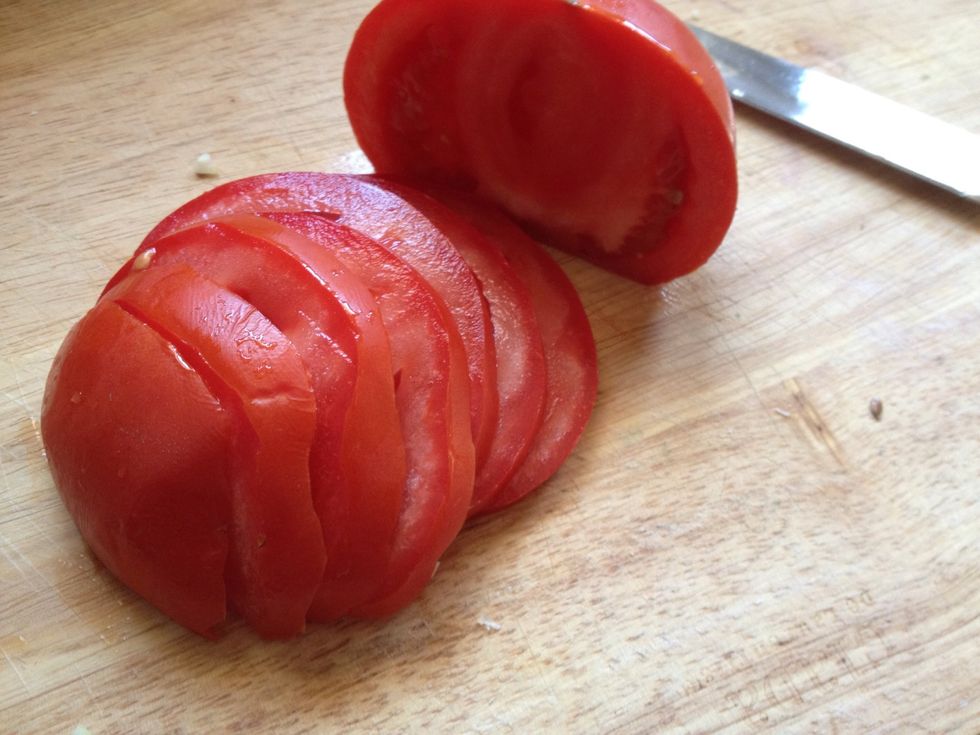 Cut into slices...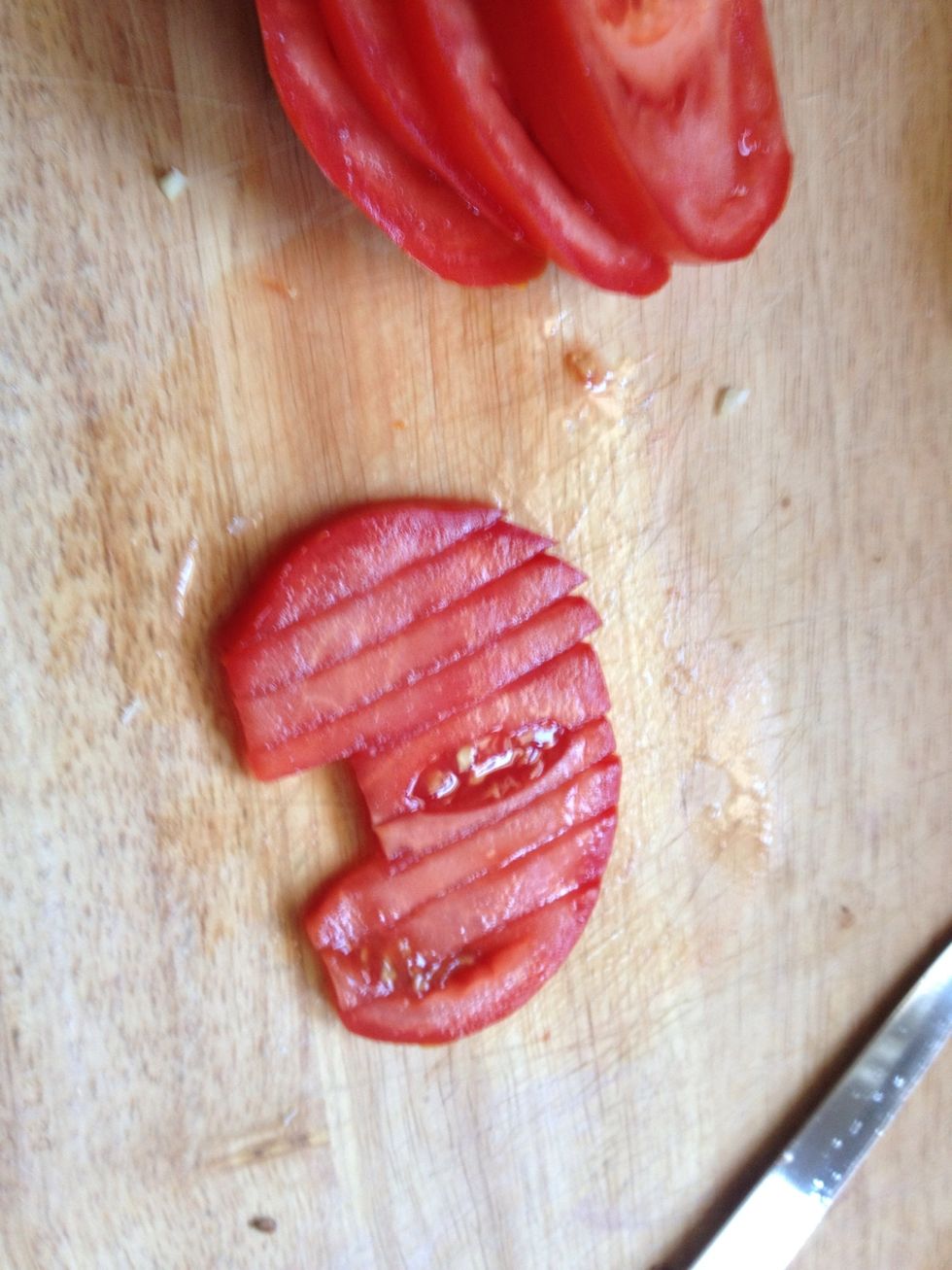 Cut vertically...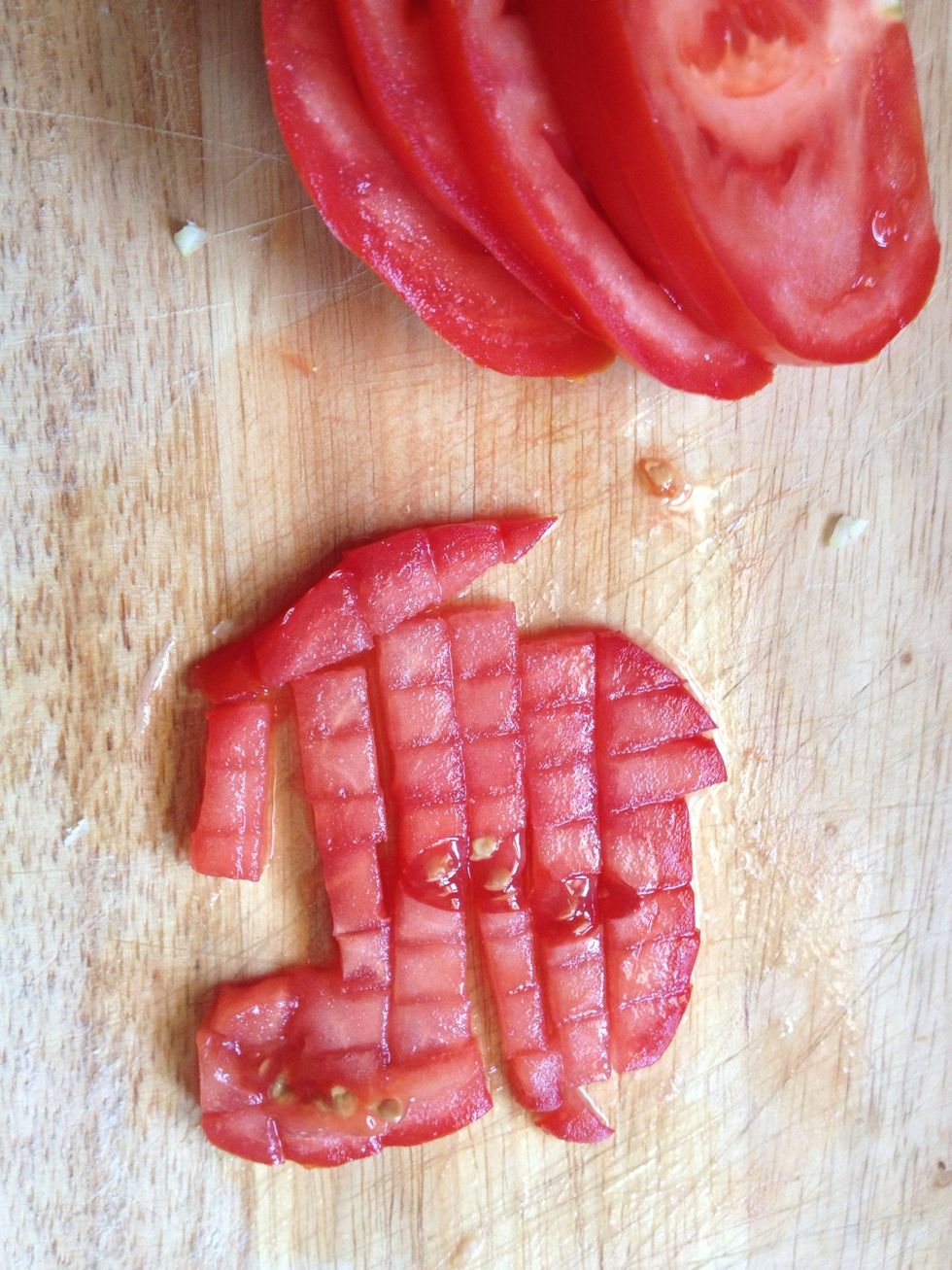 Then horizontally to get the perfect size and shape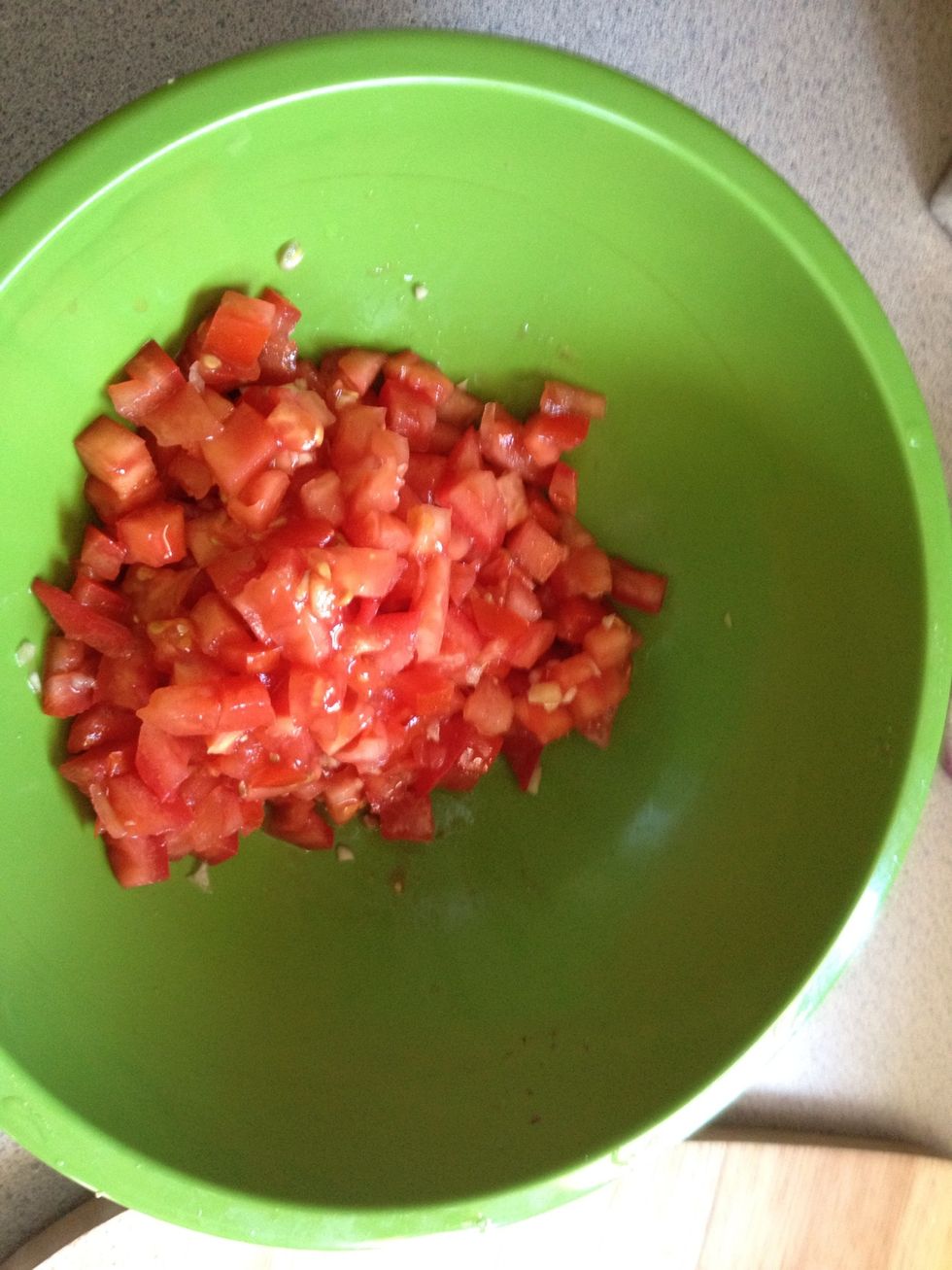 Mix with cut garlic and squeeze some lemon juice over it.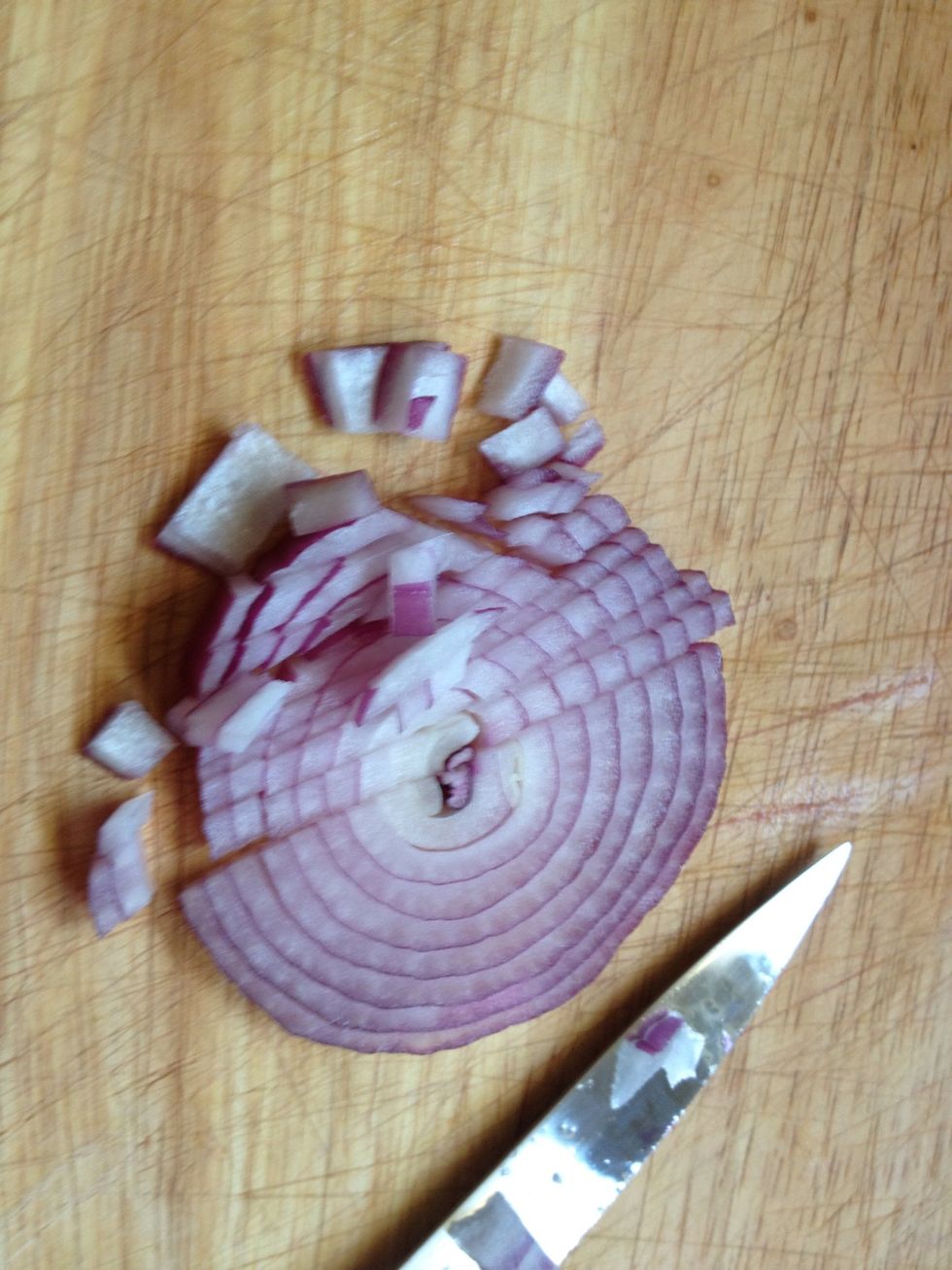 Cut your red onion into small squares. Depending on how much you are making, find a good ratio. Start small and try if you need more. But you don't want to over power it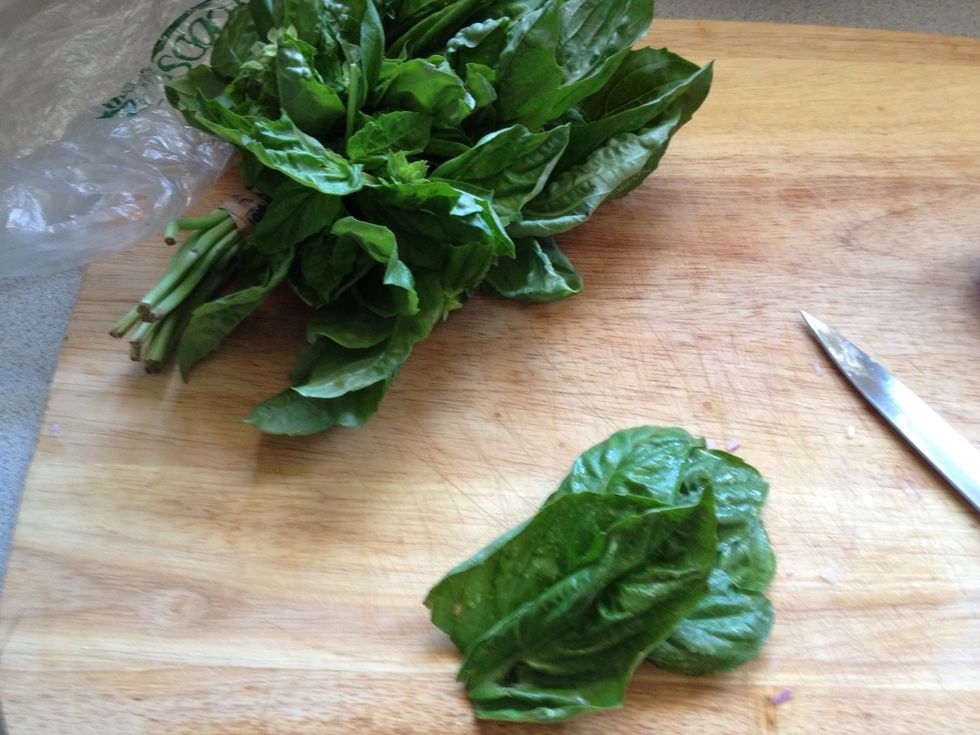 Grab some fresh basil leaves, bunch up and cut into strips.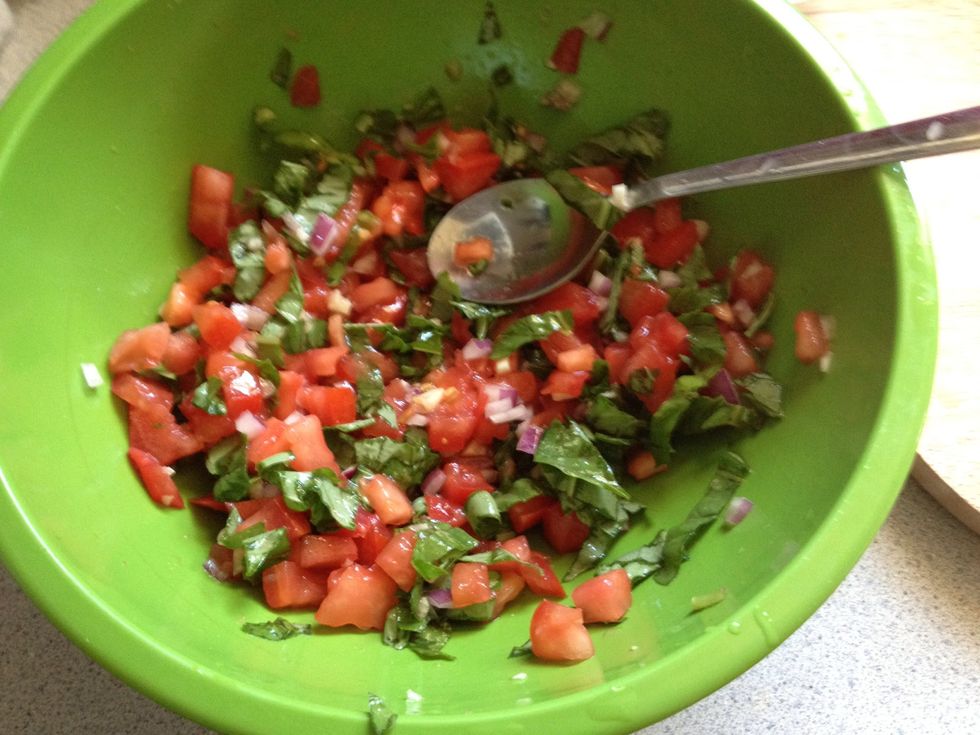 Add to your mix along with olive oil and balsamic. I used white balsamic which I like better since it doesn't turn everything brown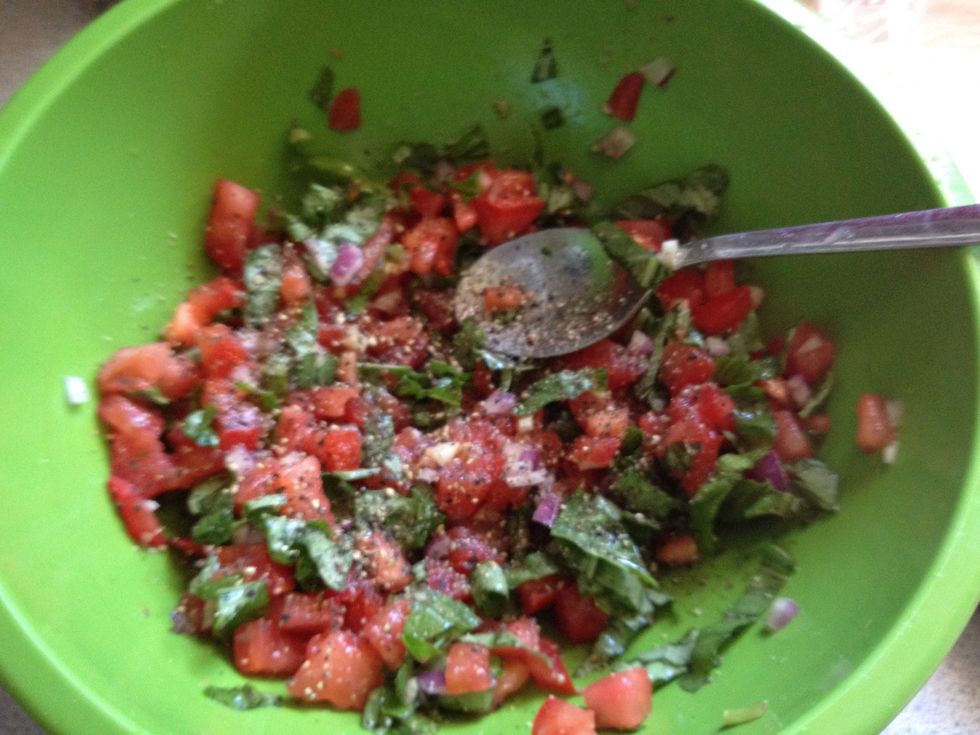 Finish with salt and pepper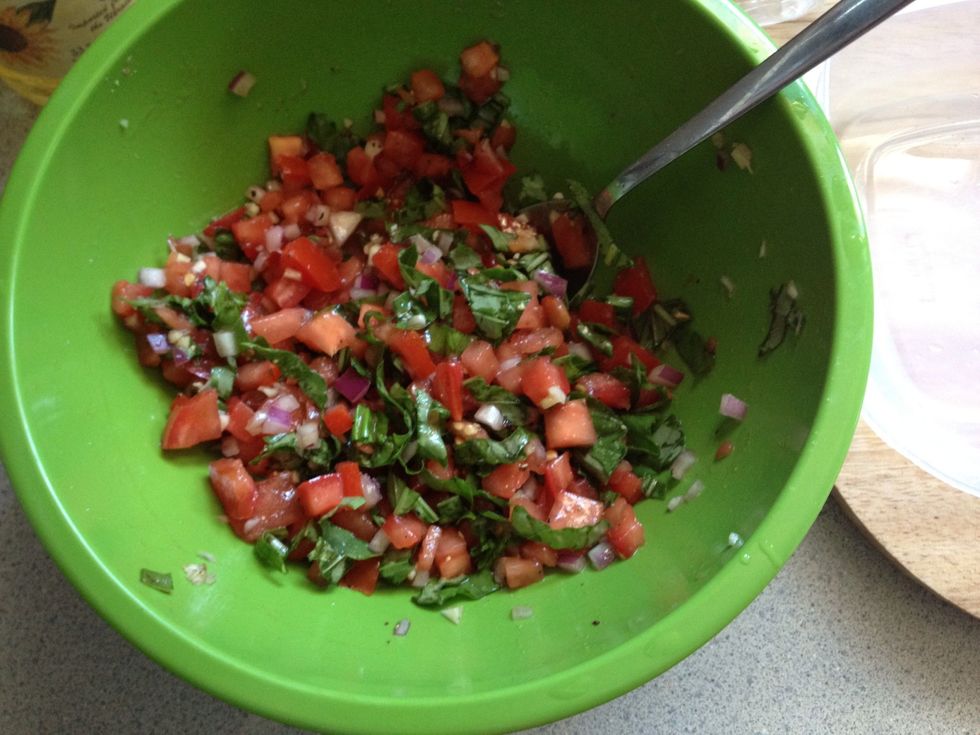 Mix well and eat up!
Olive oil
Salt
Pepper
Tomato
Red onion
Garlic
Lemon
Basil
Balsamic vinegar
Stacy Monclus
Southern California girl in Northern California, rocking out in the kitchen with a spatula in hand
San Francisco, California