How to make easy broccoli cauliflower cheese soup
This creamy, delicious soup is a winner. My husband, who HATES cauliflower, still doesn't know there's any in here. Enjoy!
29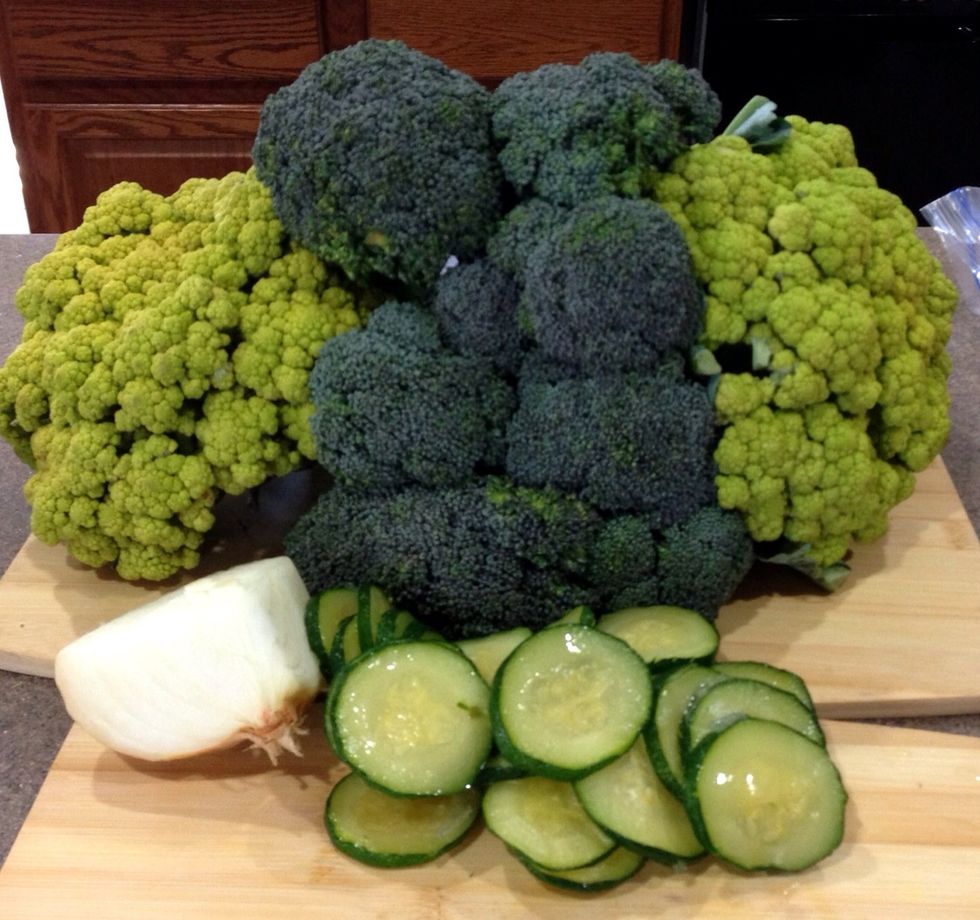 Gather ingredients! I buy in bulk & freeze tons of veg, so forgive the appearance of the zucchini.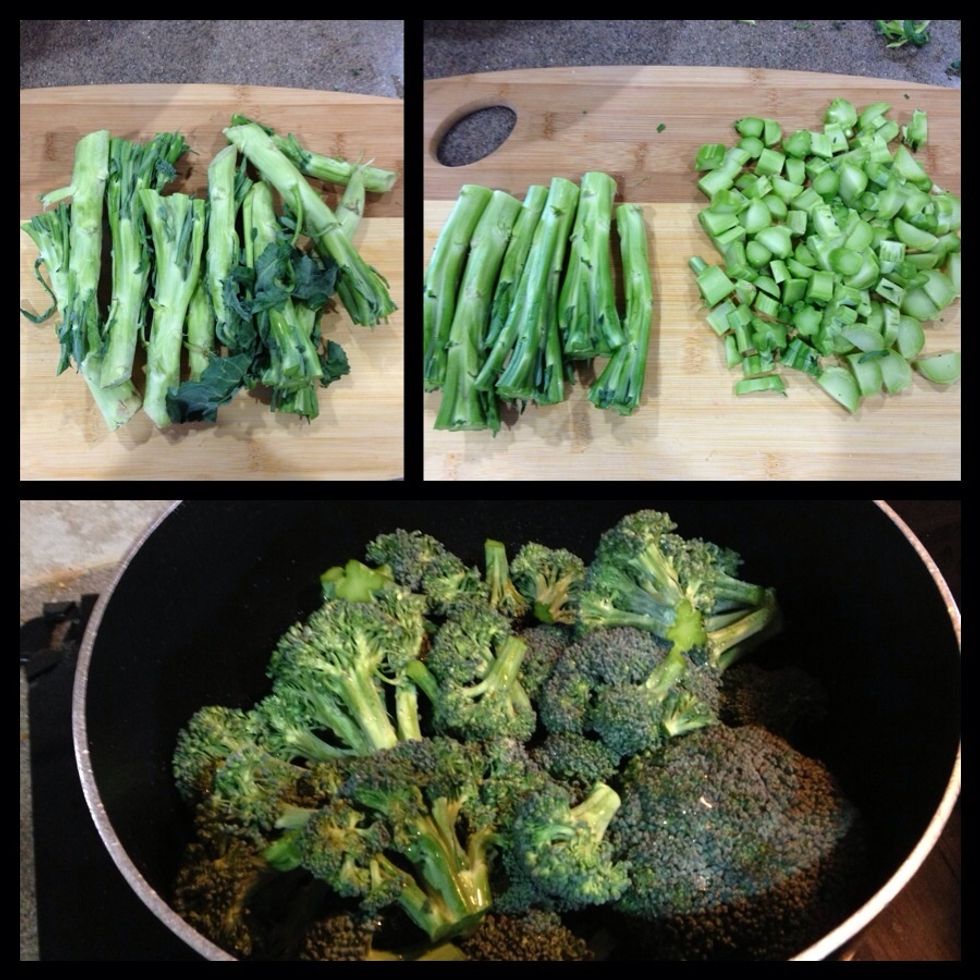 Remove broccoli heads & place heads ONLY in large pot with 1c water. Remove leaves & chop stems, discarding the bottom inch or so of the stem. Simmer over med heat until tender, appx 20 mins.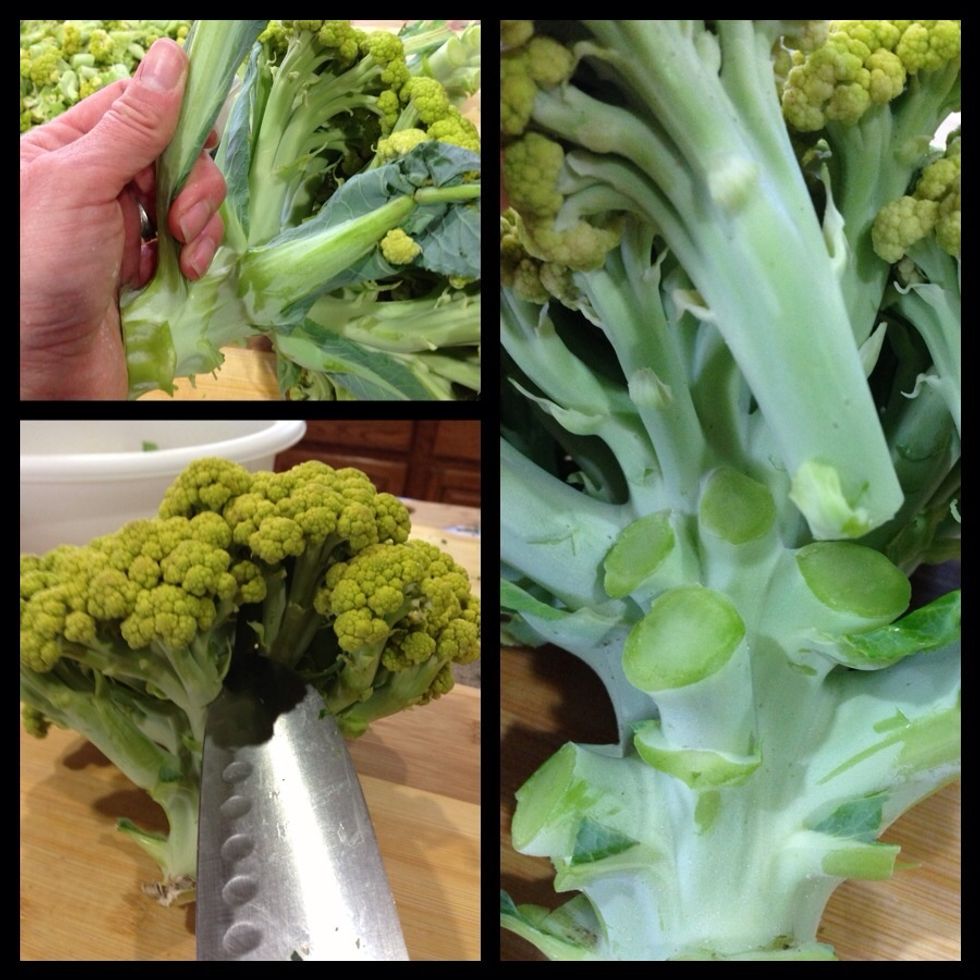 Peel the leaves off of the cauliflower & discard, remove heads, dice & set aside. There may be a better way to do do this, but this is my way. If you have a shortcut, share!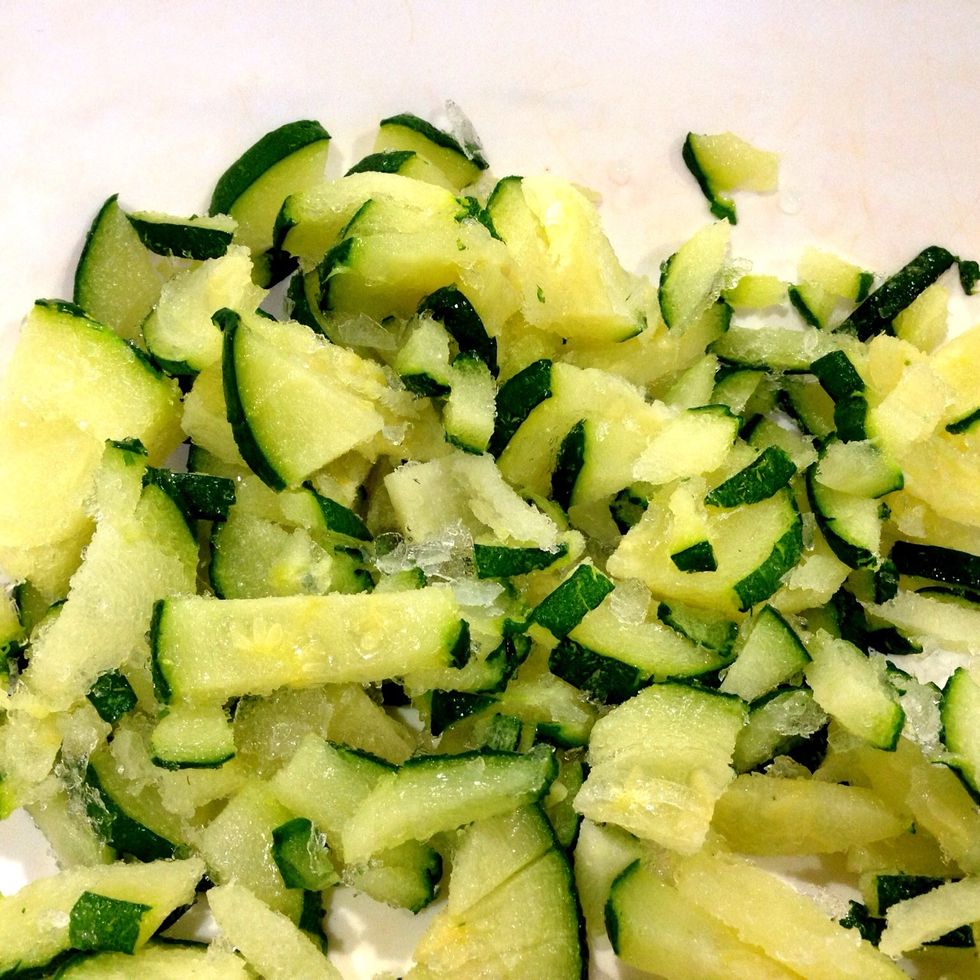 Chop zucchini pieces. Mine still have a little ice on them, since I decided to toss them in at the last minute.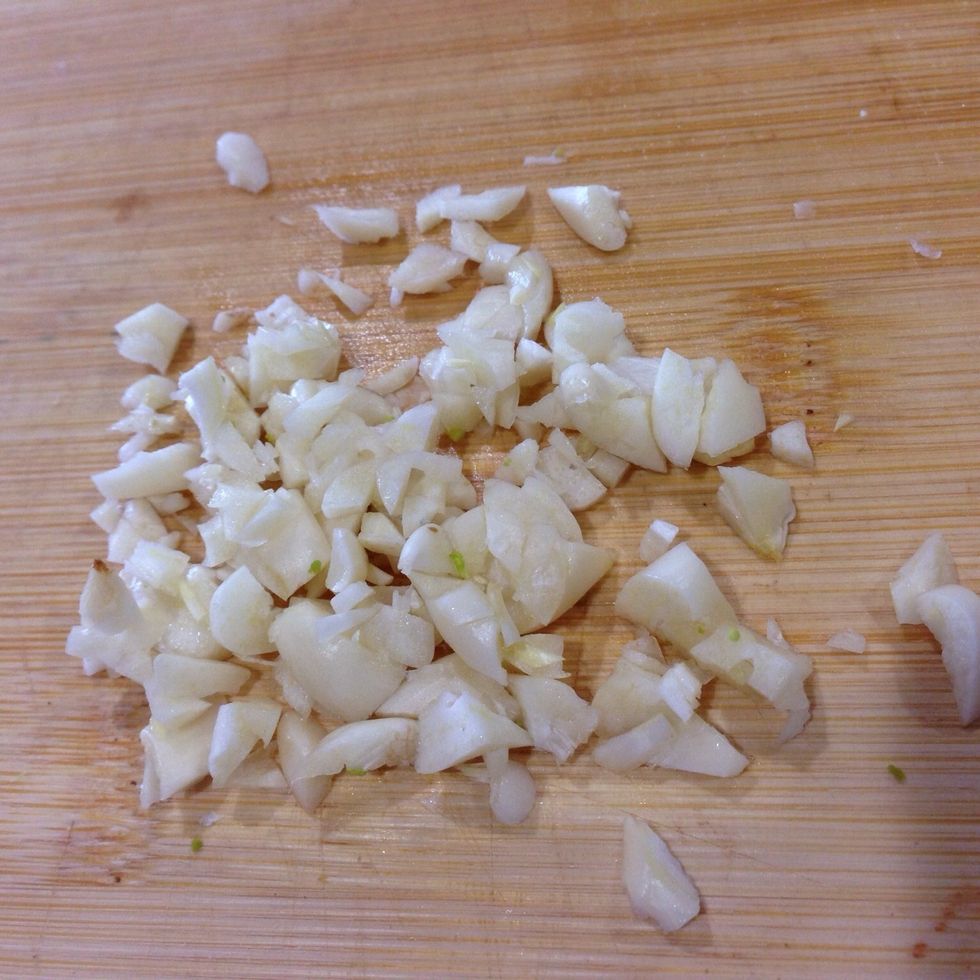 Dice garlic & onions. Don't worry about it being too pretty, it mostly cooks down to nothing anyway. Pretend there's onion here too, since I didn't take a photo. Woopsie.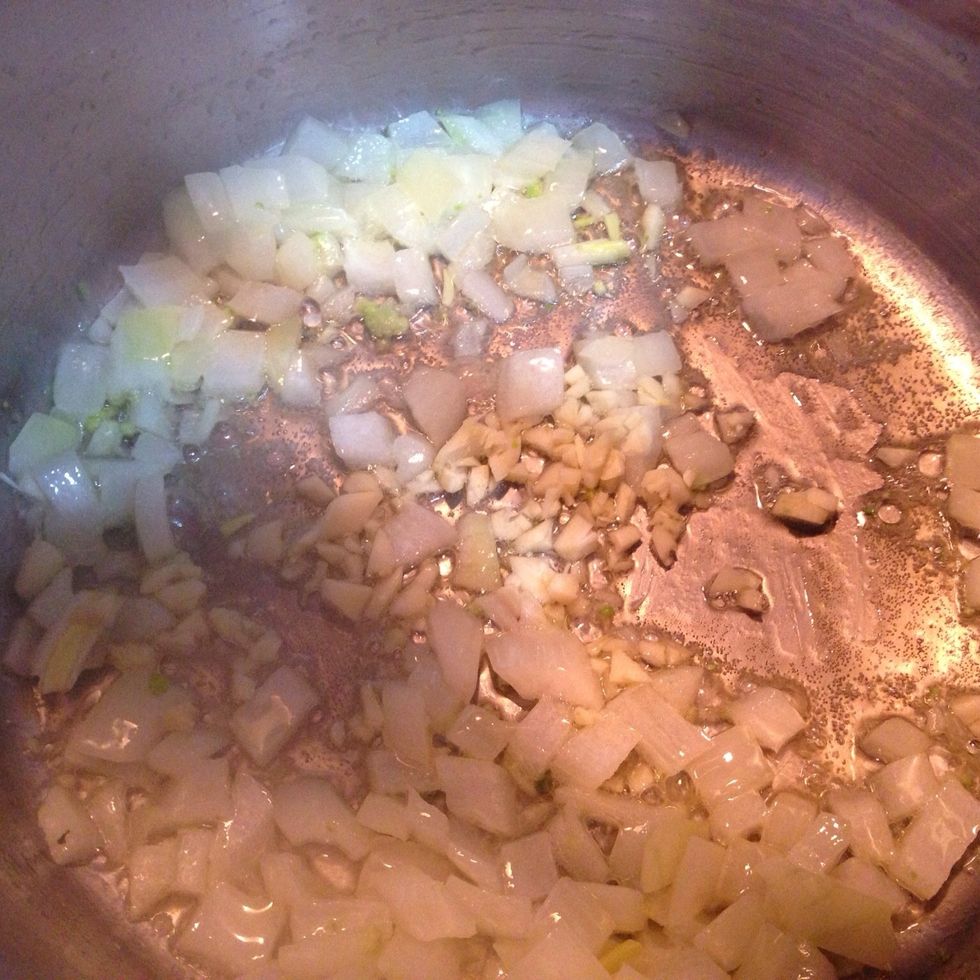 Sauté garlic & onion with appx 2 tbsp oil, or my preferred method - bacon fat! The key here is med-low heat. You want to slowly release that delicious aroma & taste. About 15 minutes should do it.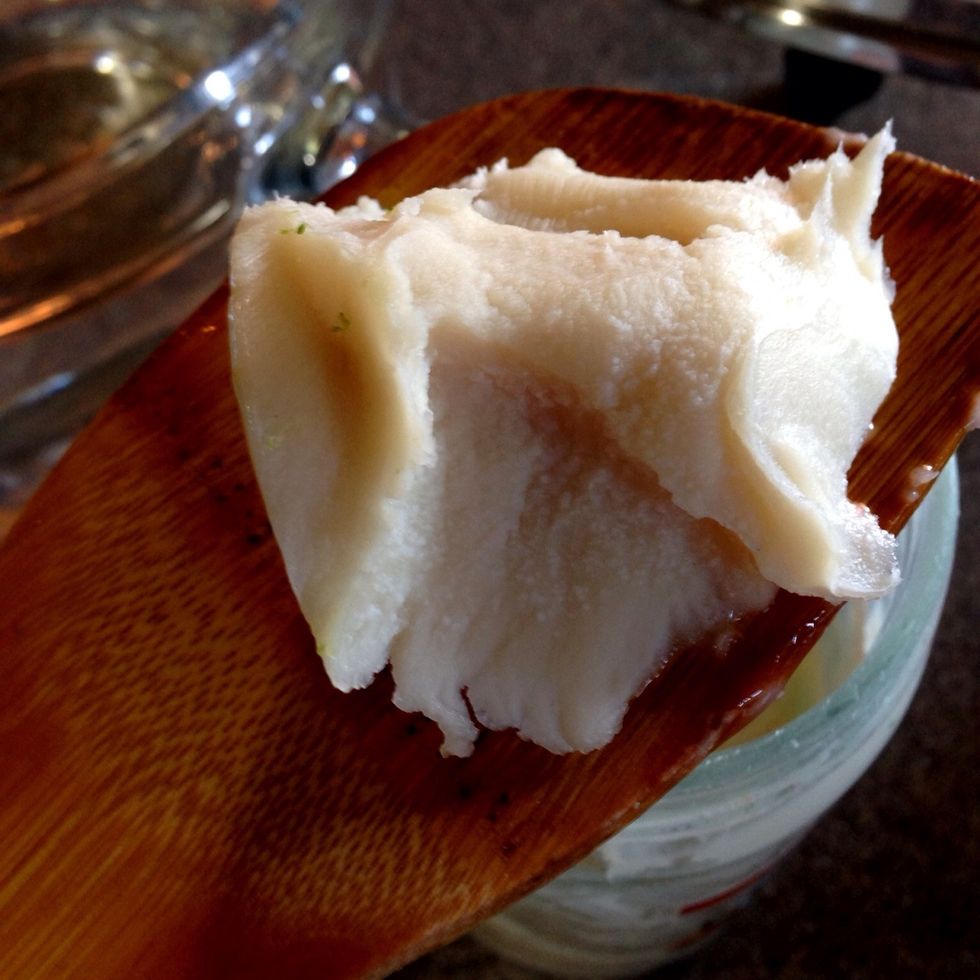 See? BACON FAT!
Fifteen minute mark. It smells so good.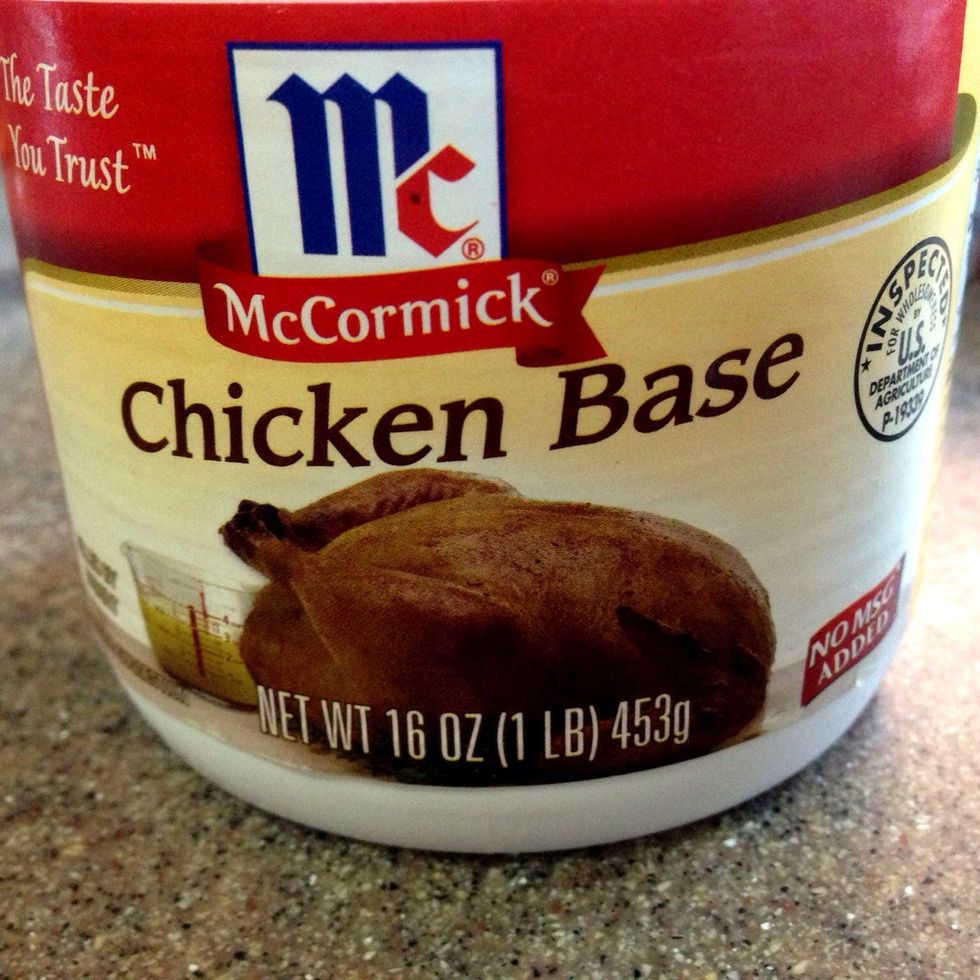 This stuff saves my life when I don't have stock on hand. 2 tbsp to 1c water, viola. Chicken stock. (Comes in beef flavor, too)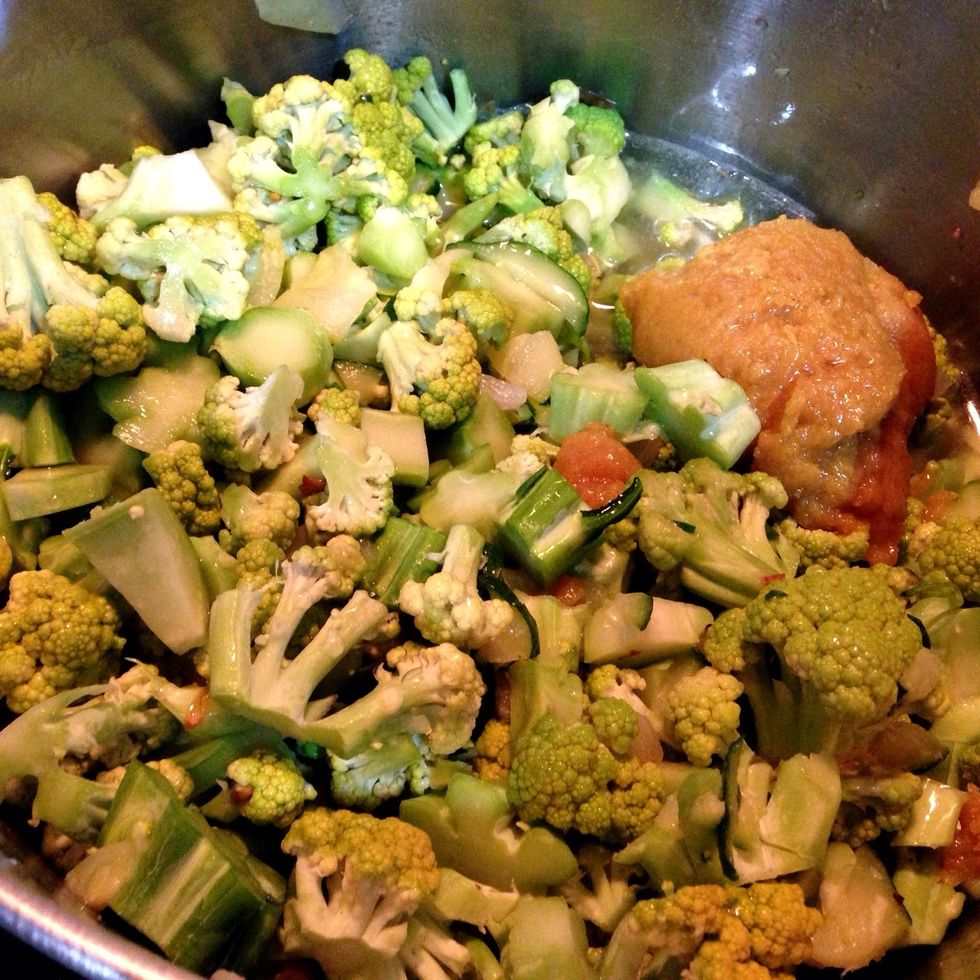 In a large stock pot, place broccoli stems, cauliflower, onions, garlic, and 3 cups water or chicken stock. That blob you see is my chicken base, ready to be stirred in.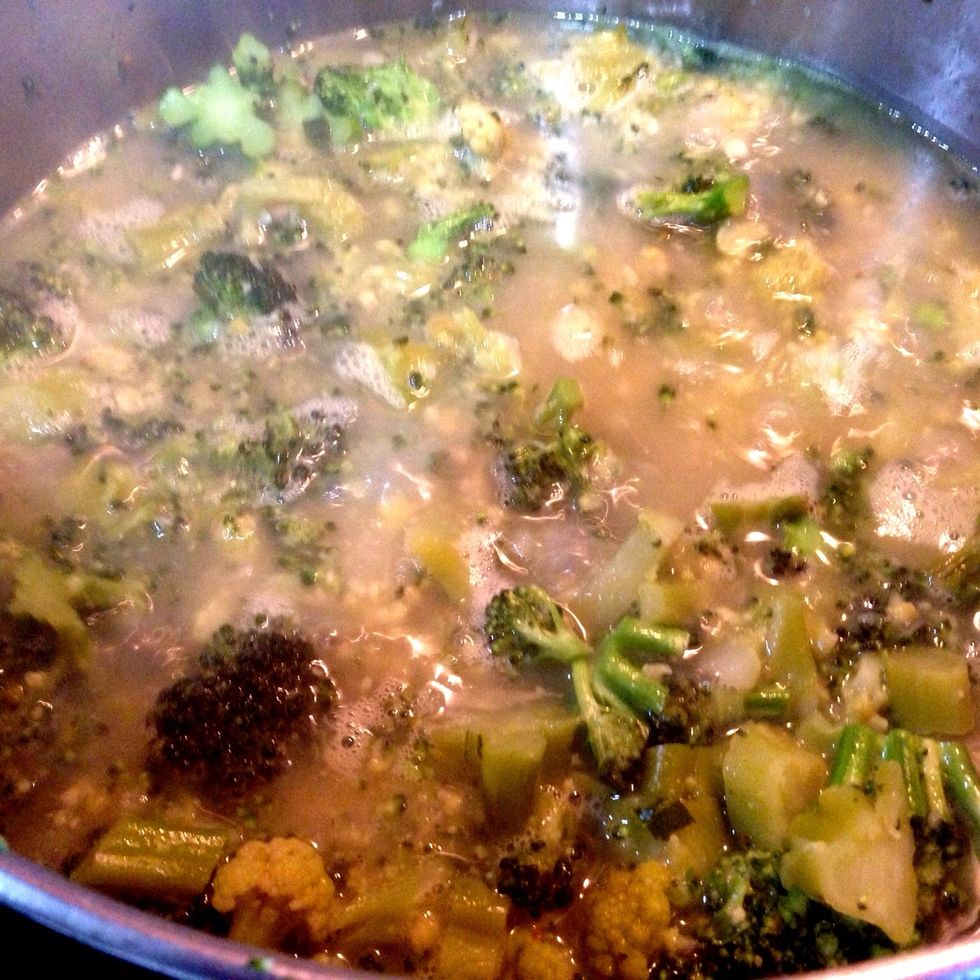 While this simmers over med heat, drain your now-tender broccoli heads. Use a blender to puree them. Work in small batches, this stuff is HOT. Place puréed broccoli in a bowl.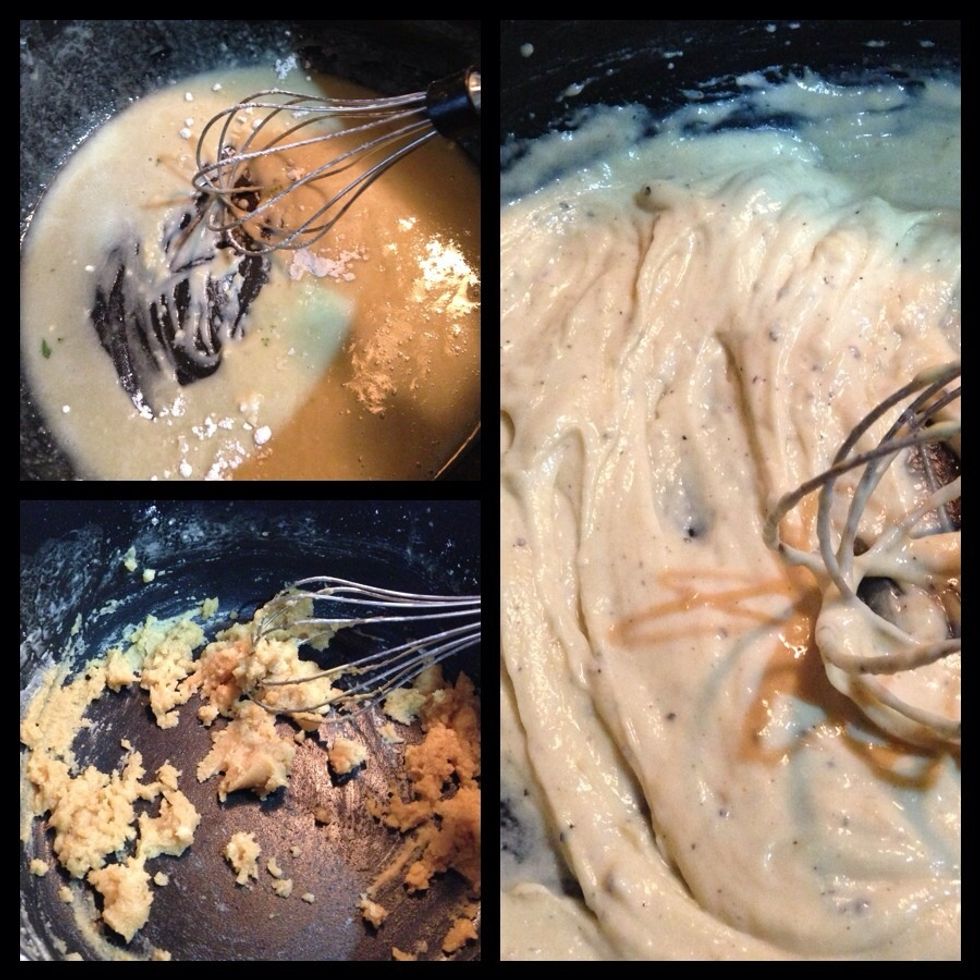 Melt one tbsp butter & two tbsp bacon fat in your broccoli pot (why do more dishes?!). Gradually whisk in 3 tbsp flour. When it's thick, slowly whisk in 3 c chicken stock.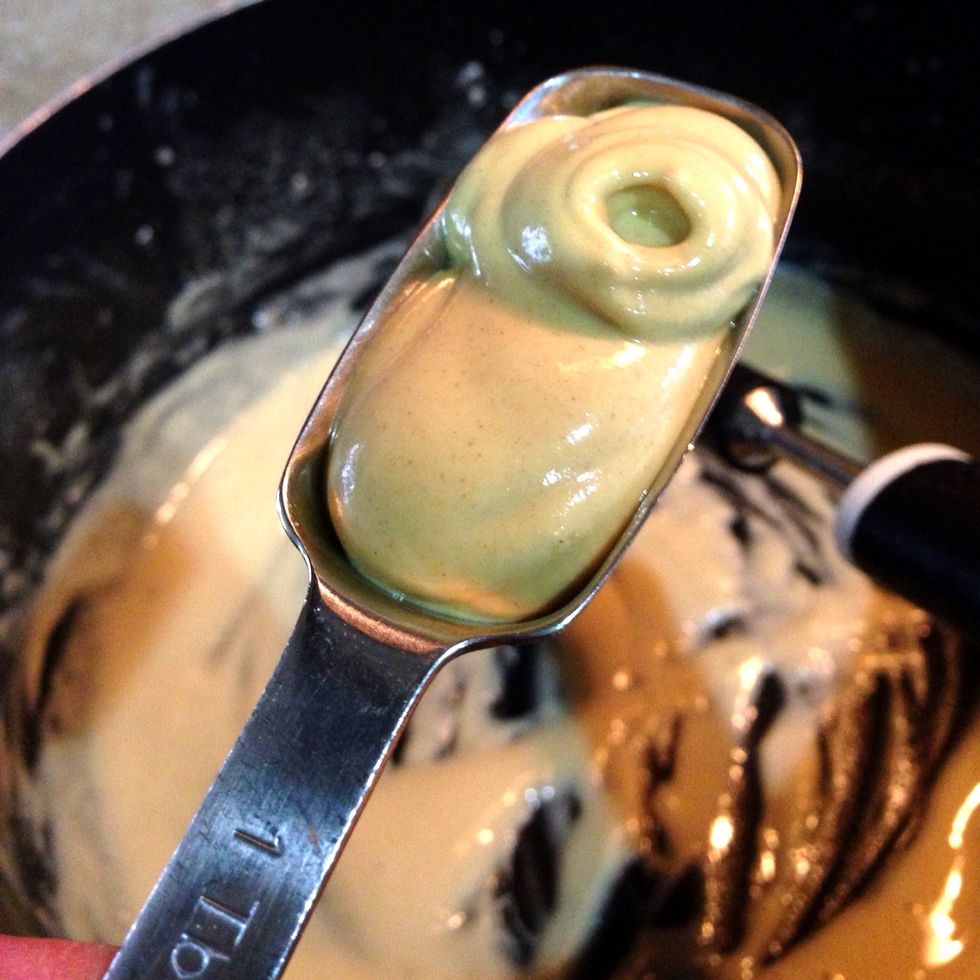 Whisk in one tbsp Dijon mustard. Trust me on this one, it adds magic.
Stir in 1c heavy cream, and bring to a boil.
Turn off heat & stir in two cups shredded sharp cheddar. I used regular & aged white this time. Experiment with the cheese variations - it can become a whole different soup with interesting cheeses!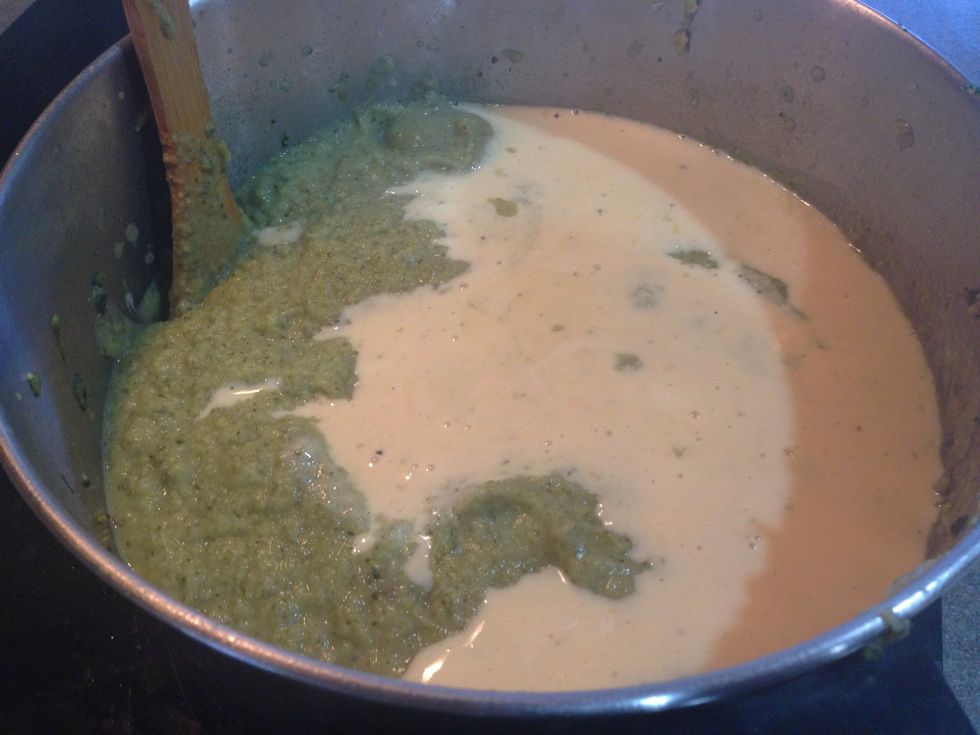 When cheese is melted, add mixture to the broccoli puree & stir well to combine.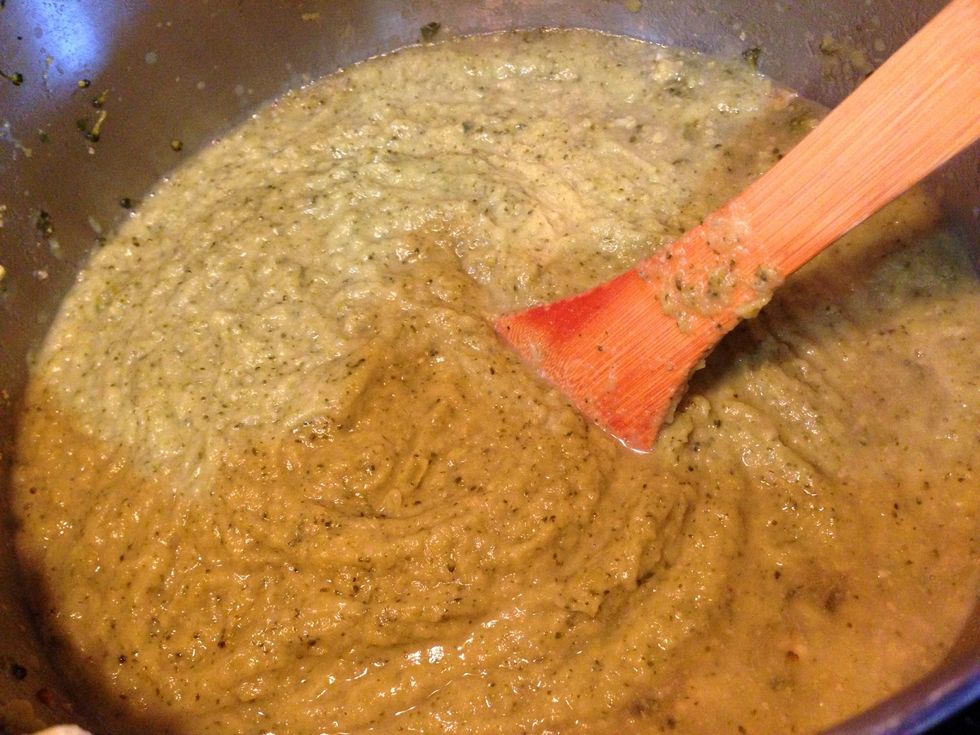 Add that mixture to your simmering pot of vegetables & stock.
Soup is done when all vegetables are tender. Sea salt & pepper to taste. Serve alone, or with a dollop of creme fraiche & your favorite crusty bread!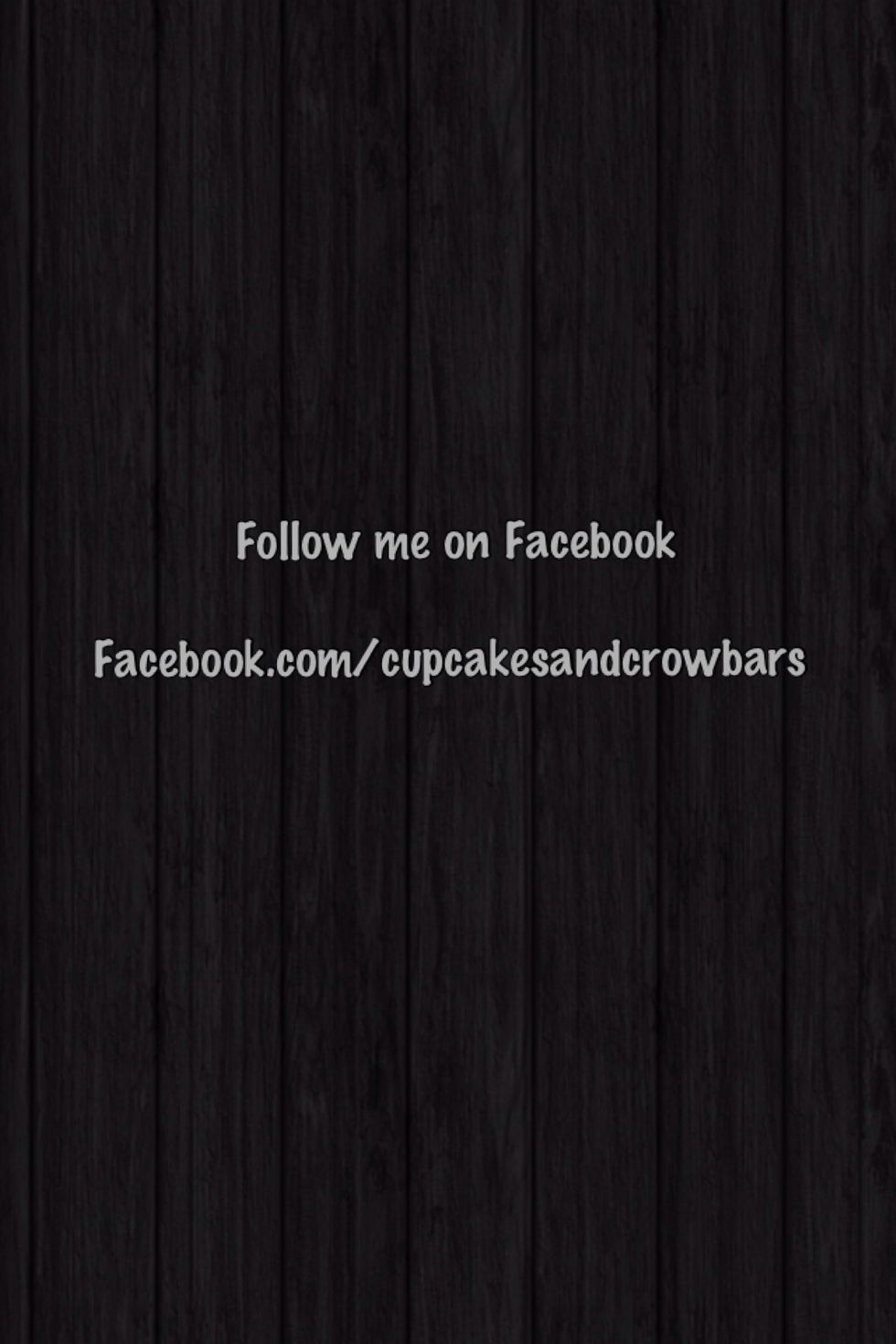 These guides are sometimes a lot of work - if you see I omitted an ingredient, or didn't explain something clearly, please leave a comment so I can get it fixed. Thank you so much for looking!
3.0 Stalks of broccoli
2.0 Heads cauliflower
1.0c Zucchini
1/2 Sweet onion, like Vidalia
6.0 Cloves garlic
6.0c Chicken stock or water
2.0c Sharp cheddar cheese
1.0c Water
1.0c Heavy cream
3.0Tbsp Flour
2.0Tbsp Oil
2.0Tbsp Oil or bacon fat
1.0Tbsp Dijon mustard
Cupcakes & Crowbars ™
Amateur chef, professional baker, blogger, photographer, & crafty person. Mom to four. I love sharing recipes & ideas!