I dedicate this guide to my sister, Ren, who shared her recipe with me. I decided to use a slow cooker for simmering and I didn't have quite the same spices but its fun to experiment Thanks Ren!
21
This is a first for me... Creating a Snapguide for a recipe I've never made! So you're learning along with me! My sister shared it with me & I made a few variations. This made 4-6 servings.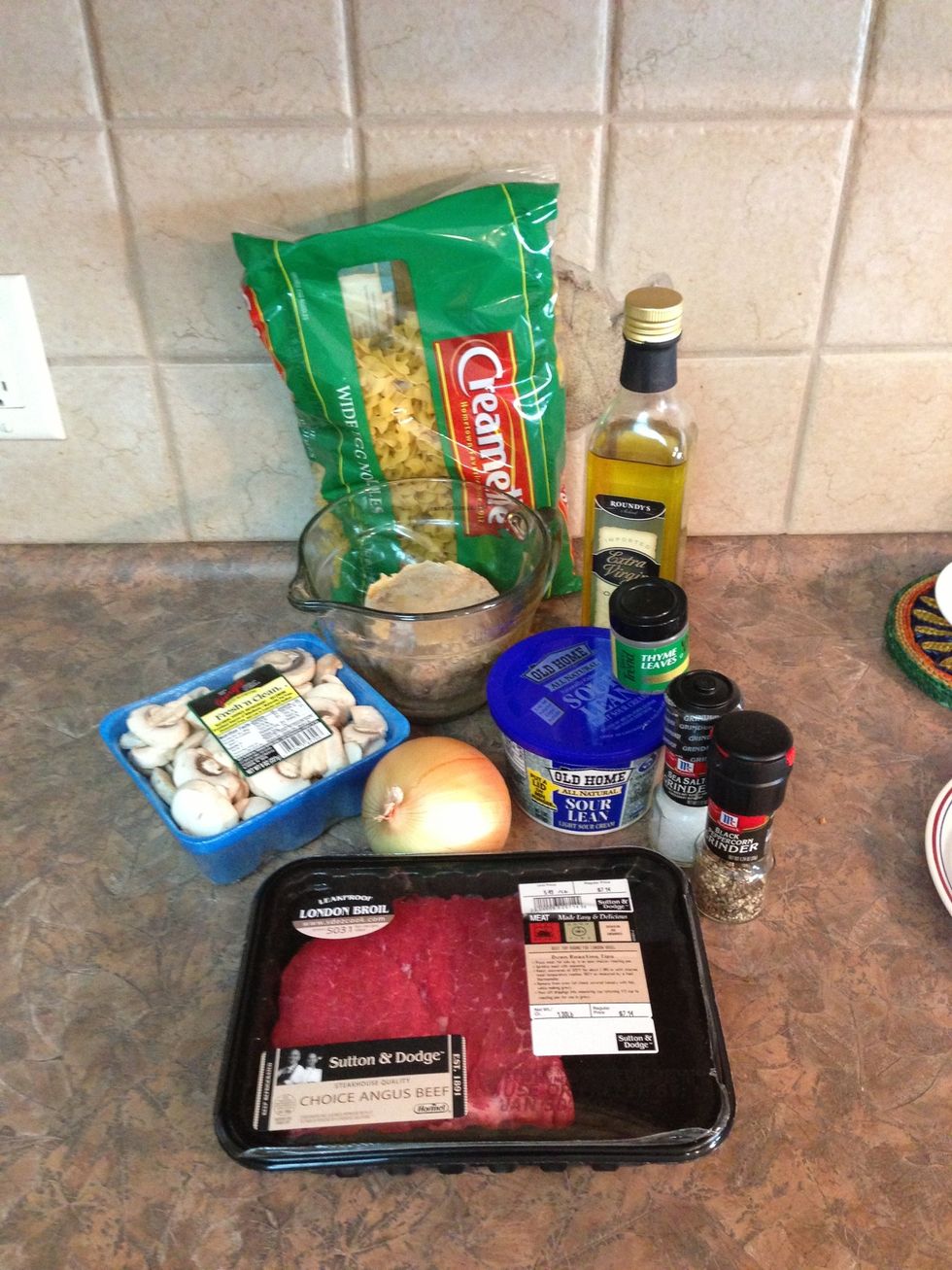 I used regular mushrooms, sour LEAN, beef gravy I had frozen previously, and boneless Top Round Chuck roast.
I'd never heard of Cremini Mushrooms. You can learn the difference between mushrooms at http://www.thekitchn.com/what-are-cremini-mushrooms-a-f-73949 It has to do with maturity.
I put the meat in the freezer 1-1/2 hours till it was frosty (not frozen). Then took it out and sliced 1/4" strips. It sliced WAY nicer if Beef is frosty.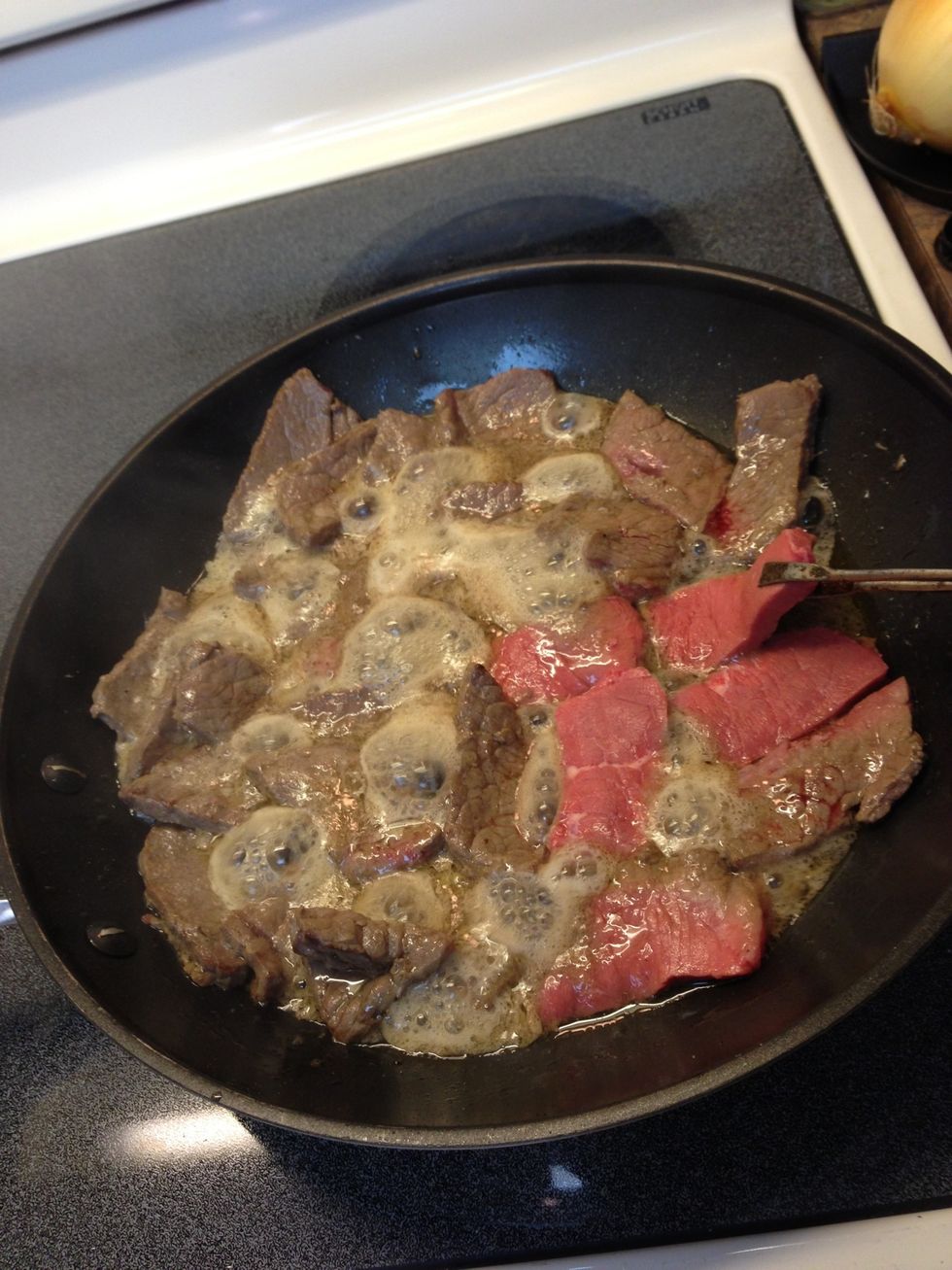 Brown outside surfaces of beef strips, turning once. Don't overcook.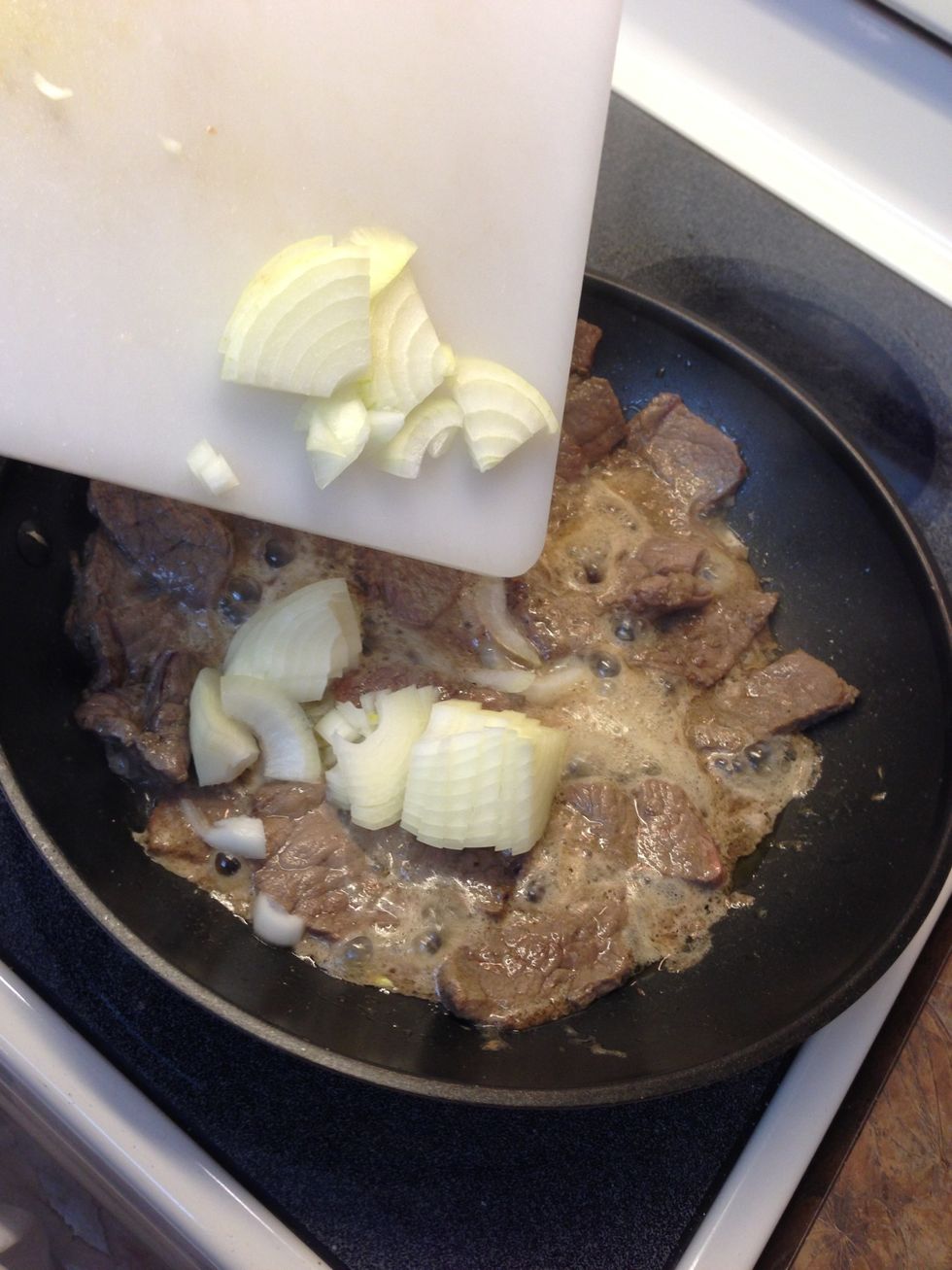 Push beef to pan edges and add sliced onion.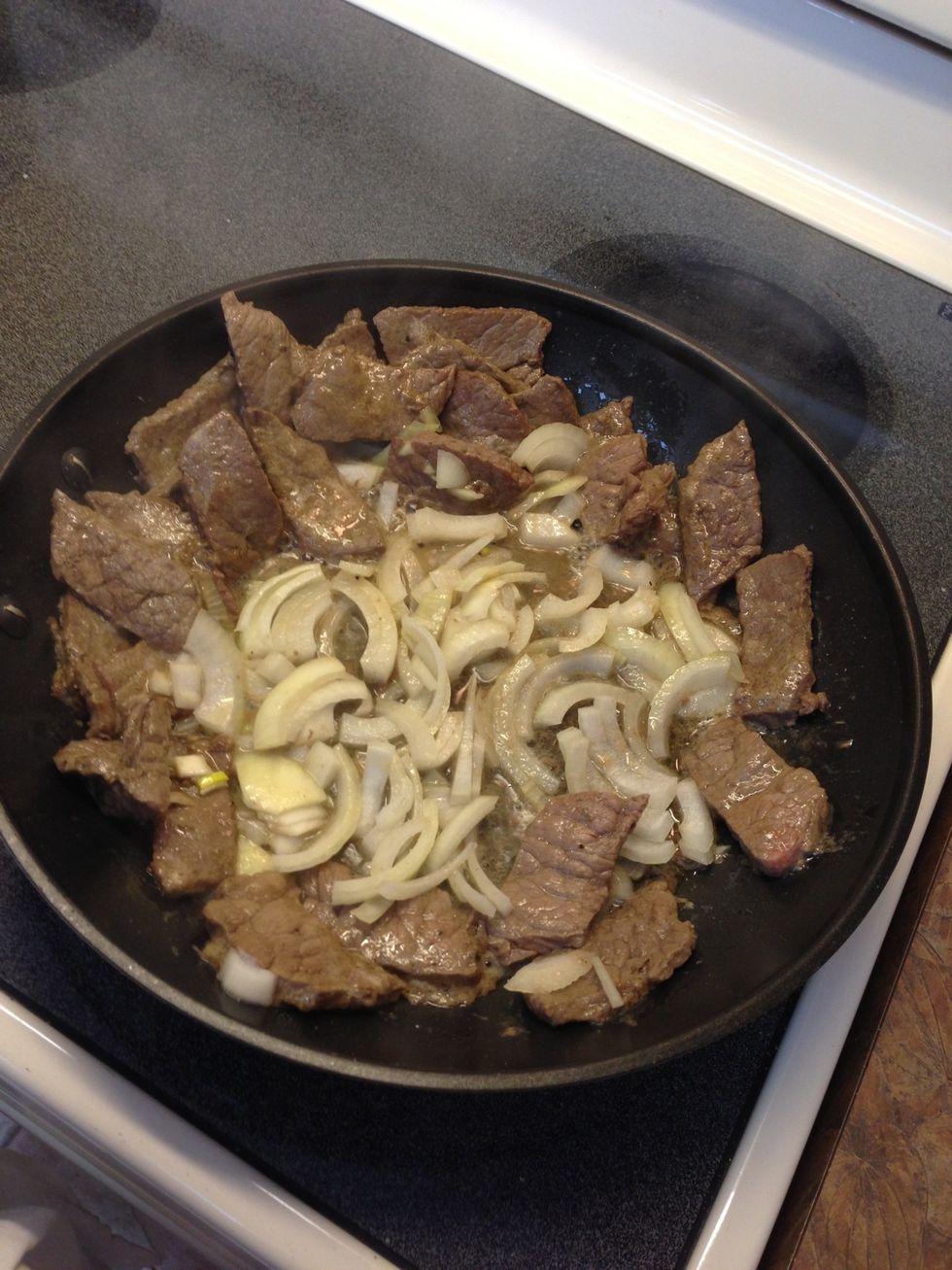 Simmer 4-5 minutes. Add sliced mushrooms.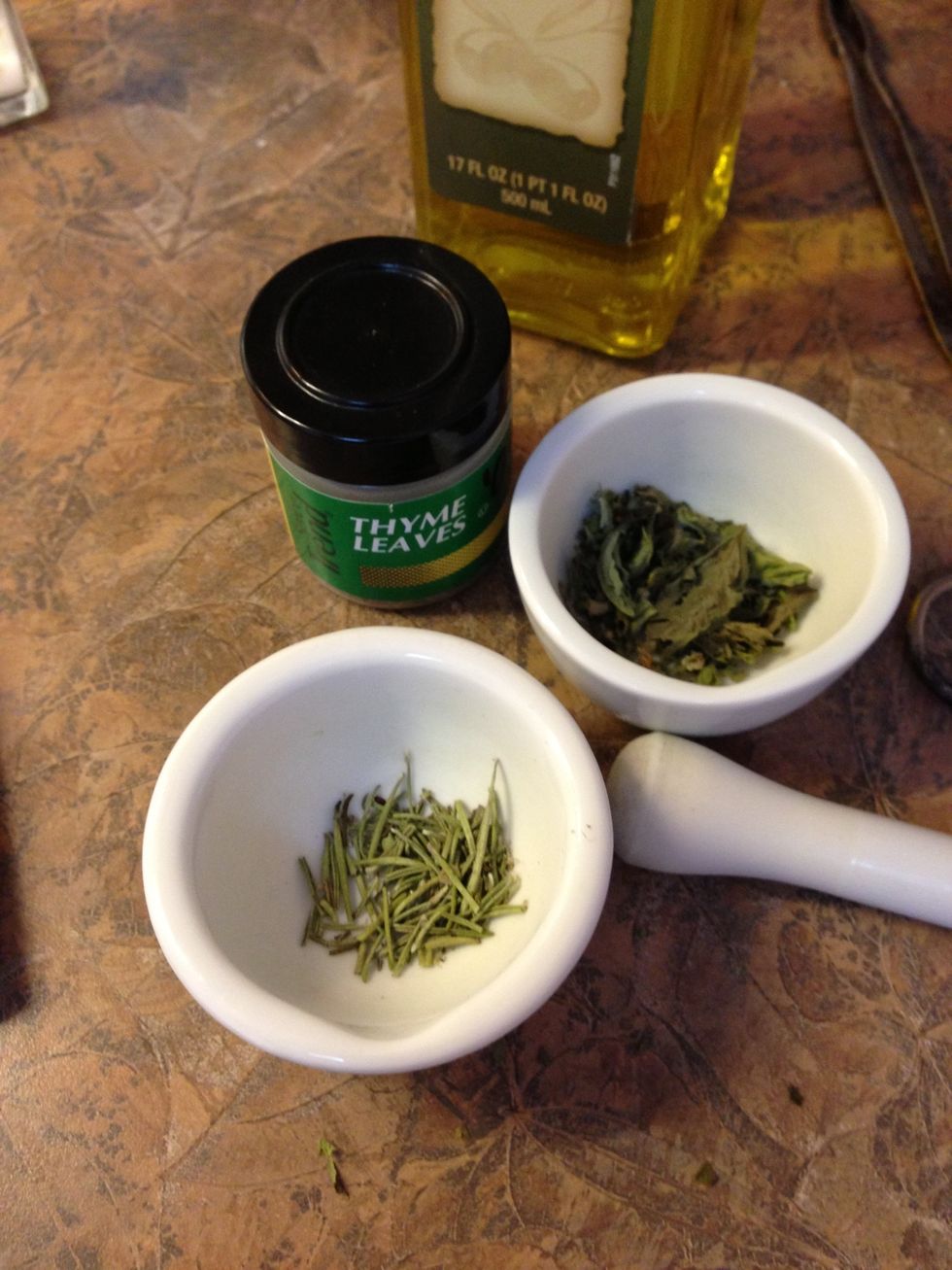 Recipe calls for Thyme. I tried also adding some Rosemary & Basil. My sister used ground coriander & Spanish paprika. Play around with spices you like!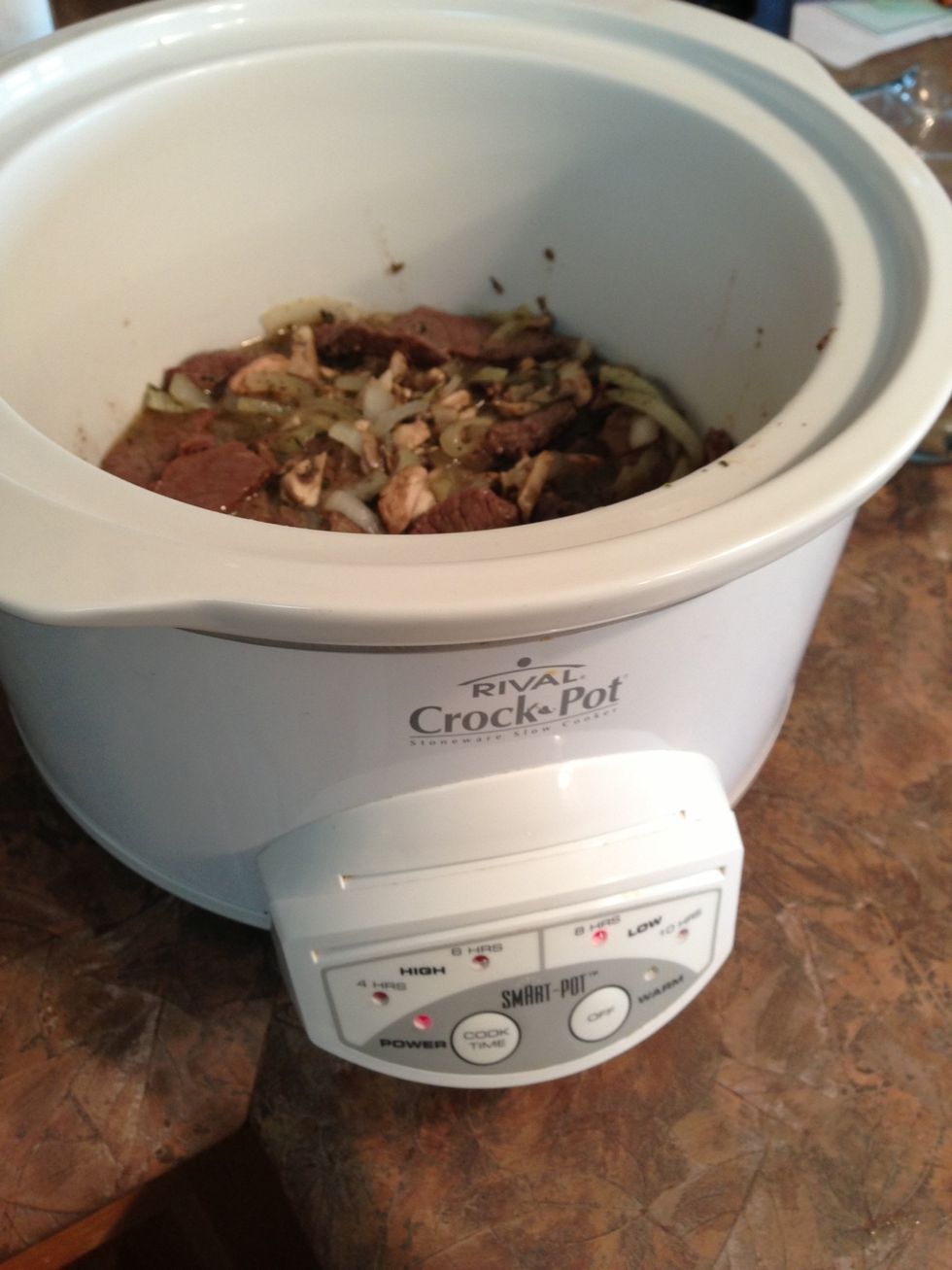 Add water & simmer in pan on low, adding water as needed... OR... I placed entire mixture with 1/2-3/4 cup water in slow cooker, covered, on low for 4 hours.
Boil egg noodles according to package directions.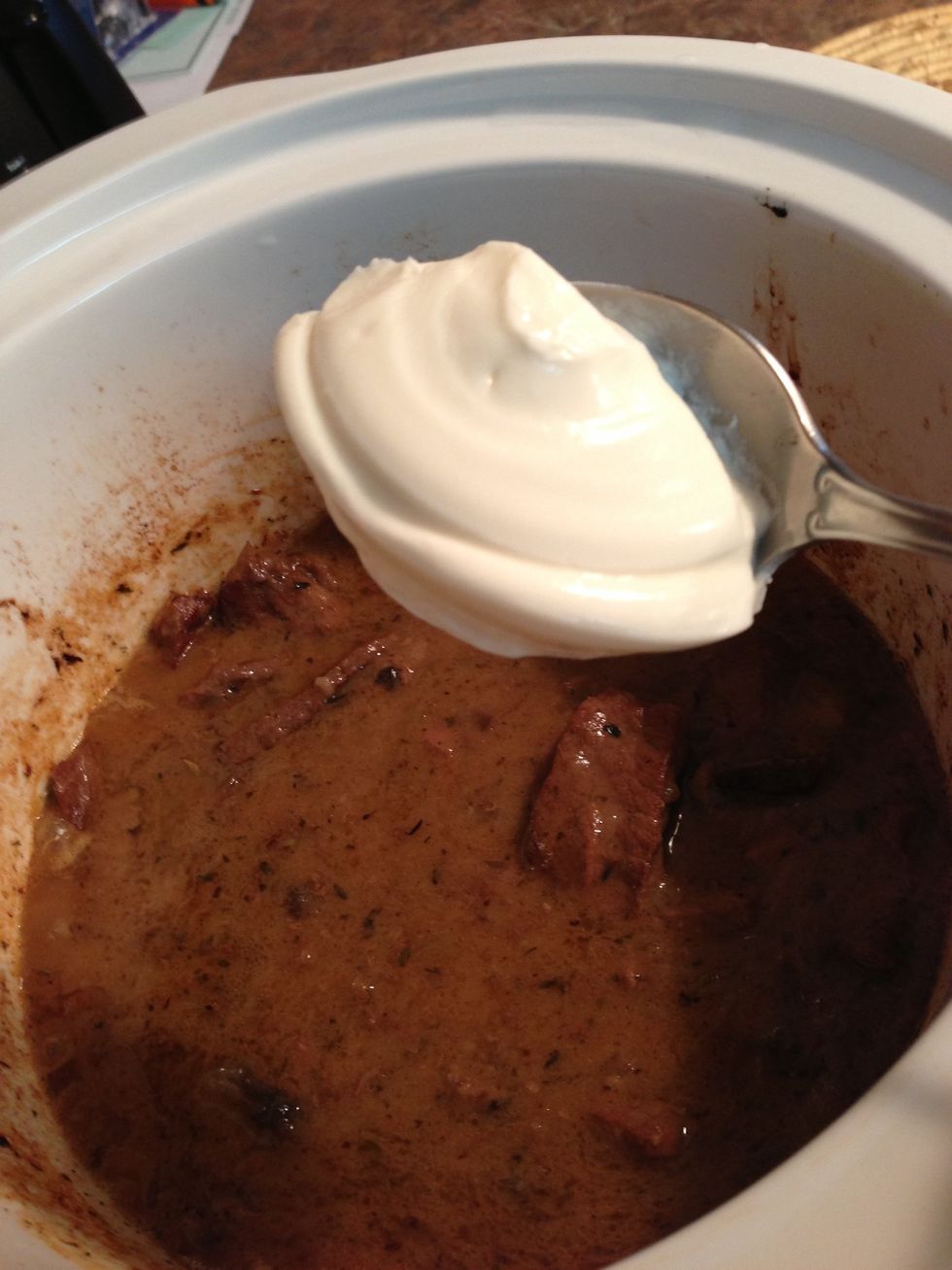 Add sour cream just before serving.
Serve hot over buttered egg noodles.
3.0Tbsp Extra virgin olive oil
1.0 Onion, thinly sliced
8.0oz Cremini mushrooms, thinly sliced
1.0tsp Chopped thyme
Kosher salt or sea salt
Ground Pepper
1/3 Beef Gravy.
1/2c Sour cream
1.0lb Roast beef
1.0 Buttered egg noodles
Rollie Brandt
I've been an artist all my life and raised my children as a stay at home mom. Happily married 40 years. I love to share what I do...