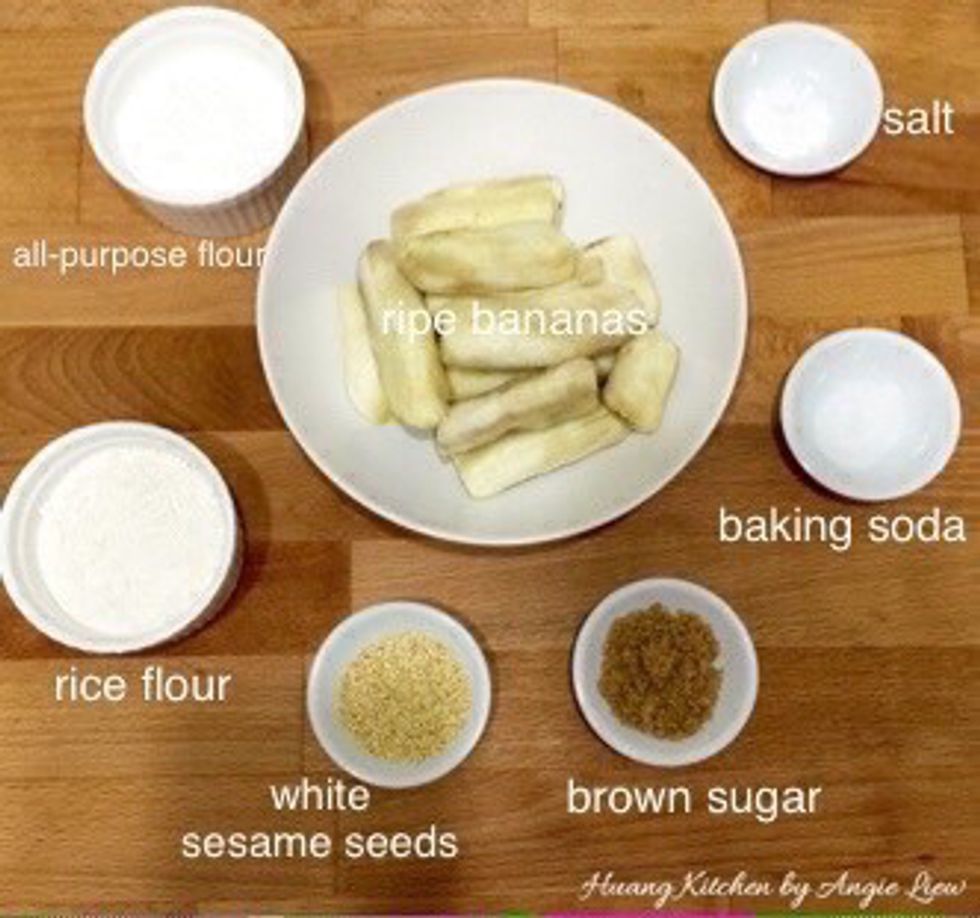 Prepare all the ingredients needed for this dish.
Using a fork, mash the ripe bananas until it resembles one big chunk.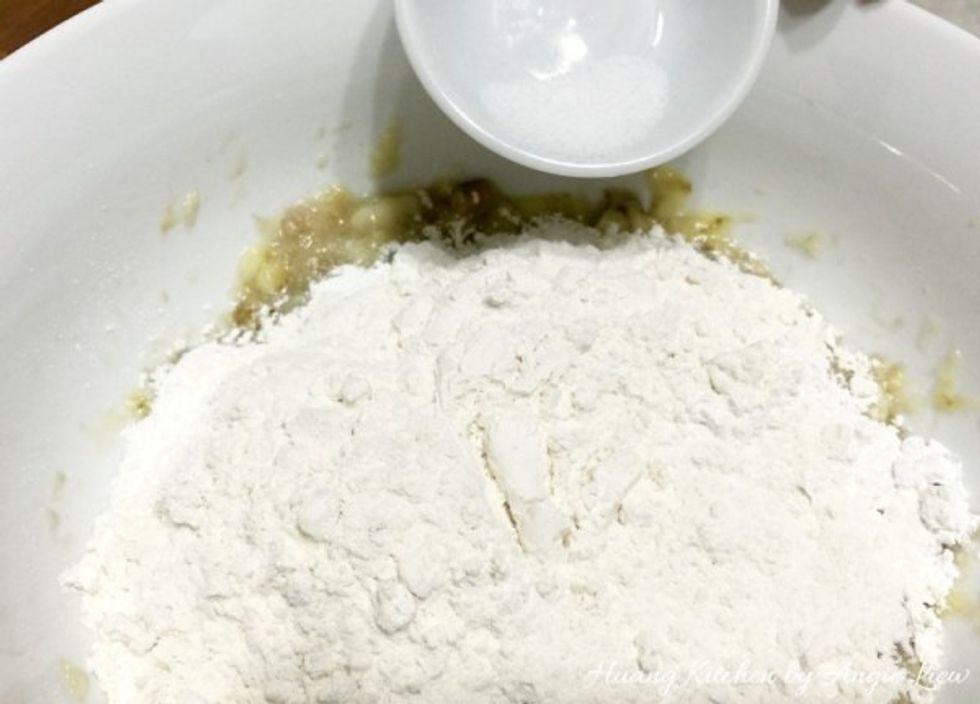 After the bananas has been mashed, add sifted rice flour, sifted all-purpose flour, salt and baking soda.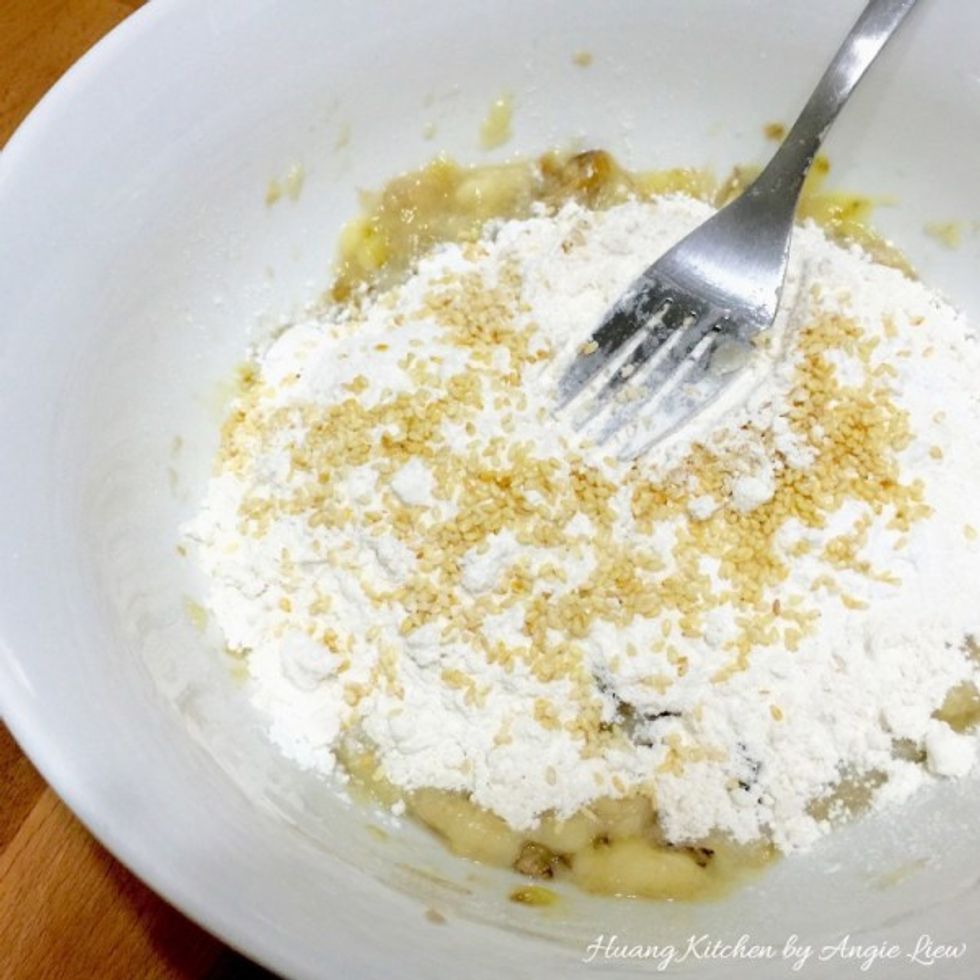 Then add in toasted white sesame seeds. Combine until everything is well mixed. Let the batter rest for 15 minutes and we're ready to fry them.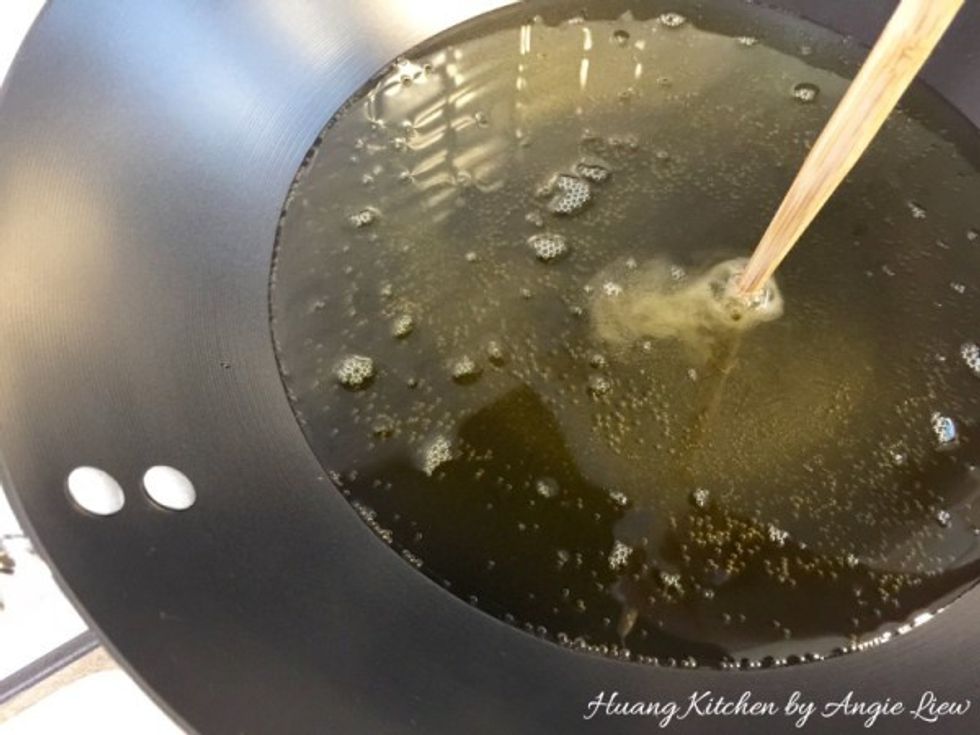 Heat up a wok of oil over medium to high heat. Dip a wooden chopstick into the oil. When the oil is ready, small bubbles will appear.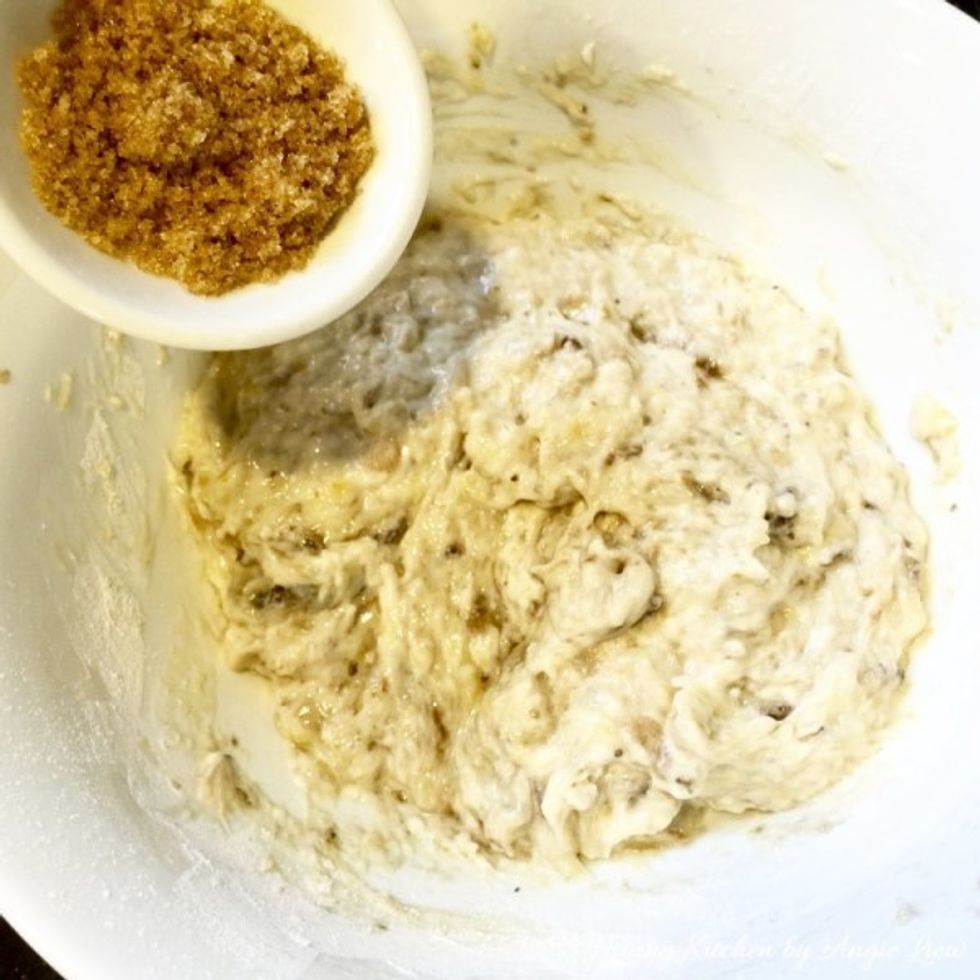 Just before deep frying, mix in the brown sugar into the mashed banana batter.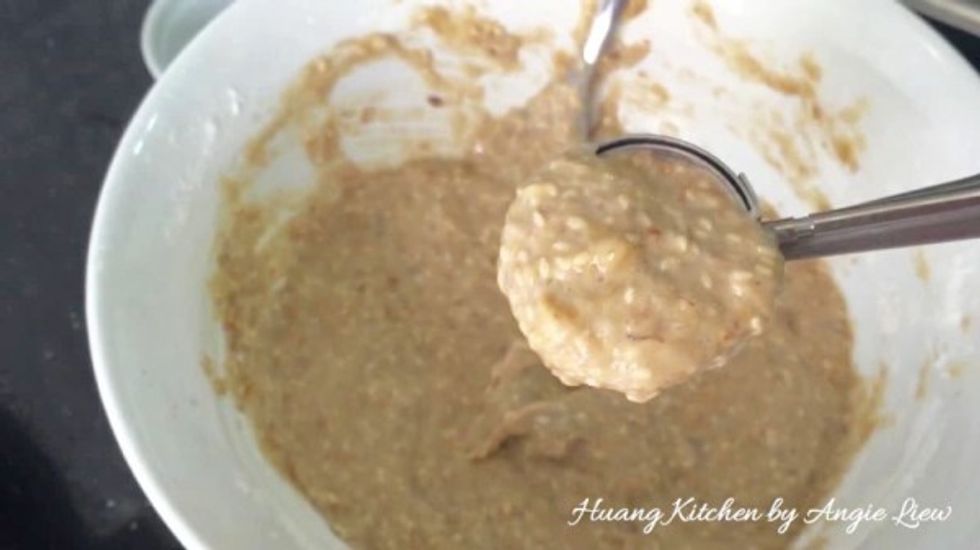 Using an ice-cream scoop, spoon the banana batter into the hot oil.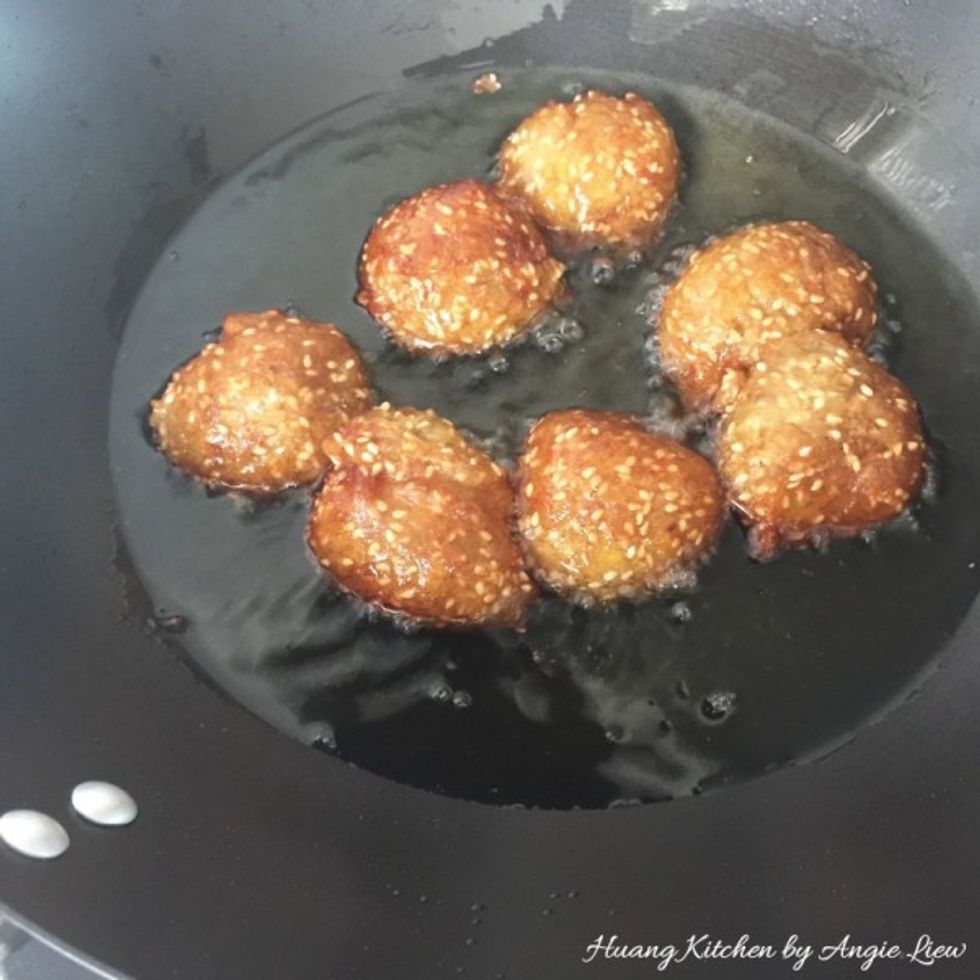 Fry the banana balls in badges until they're golden brown and cooked through.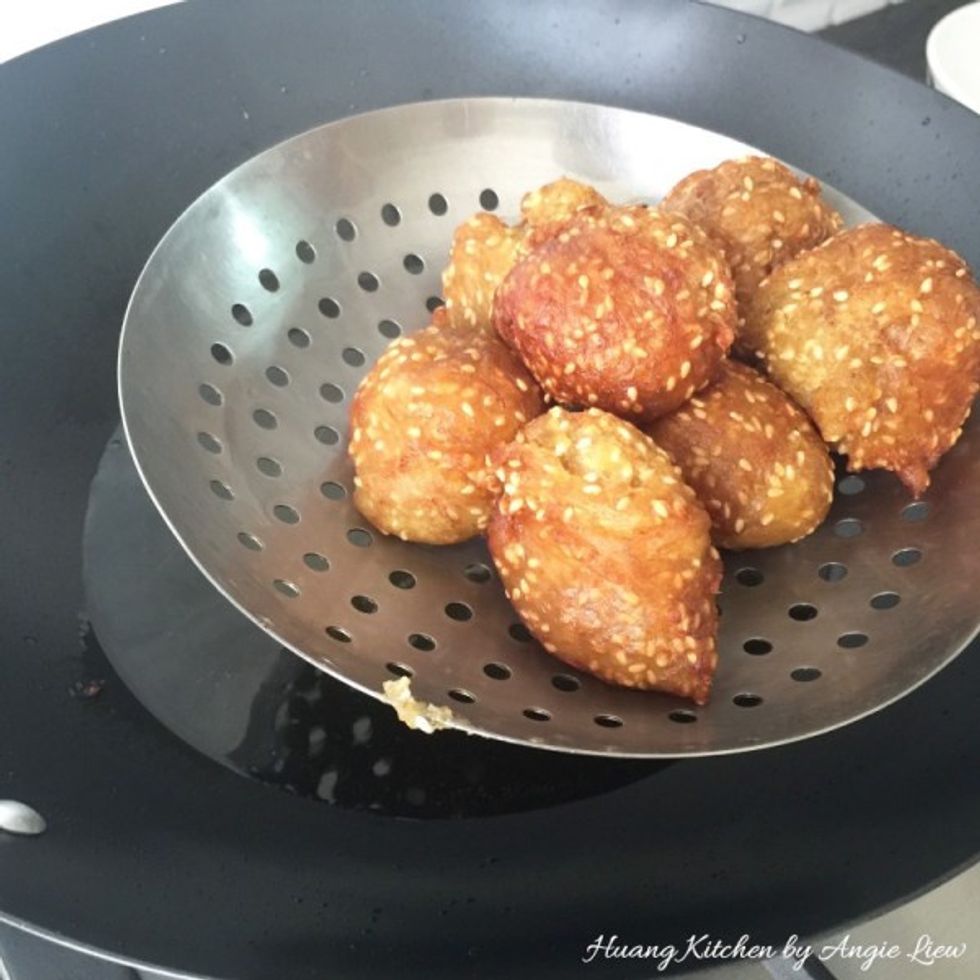 When cooked, scoop the golden brown banana balls up using a strainer.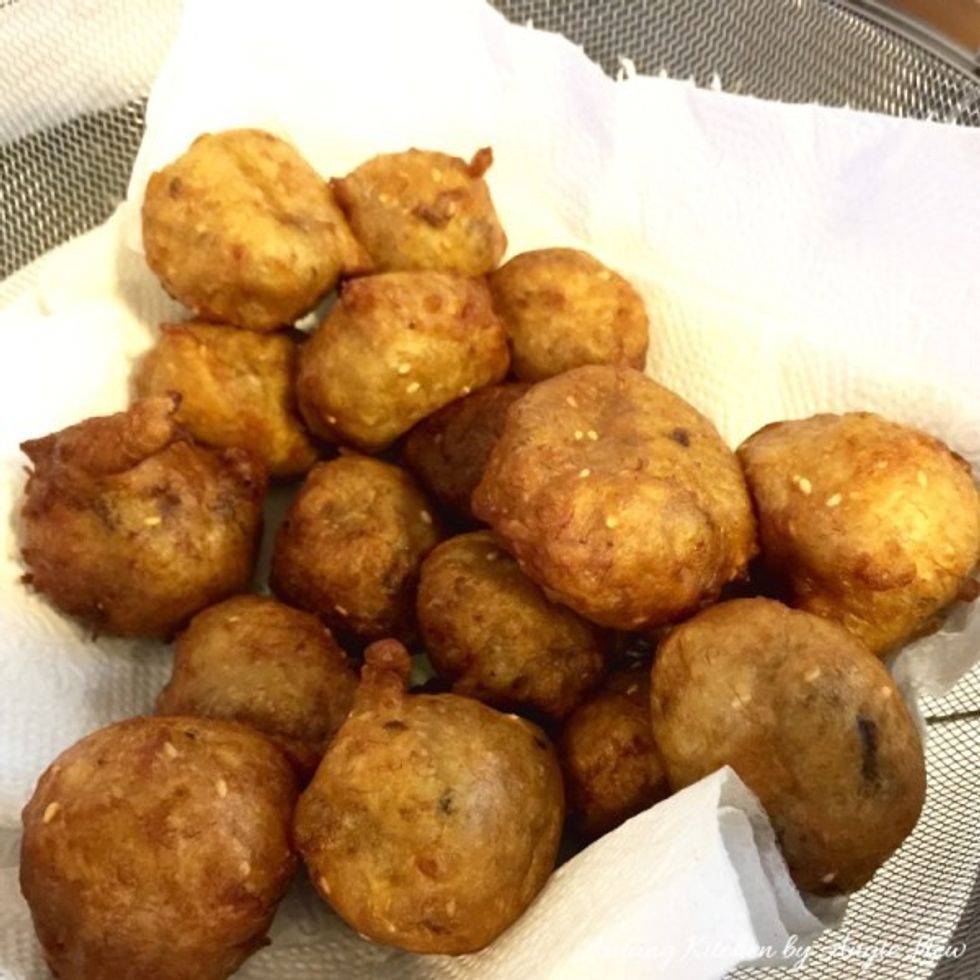 Drain on paper towels. And we're done!
Serve these crispy on the outside yet soft on the inside banana fritters hot with a cup of coffee or tea.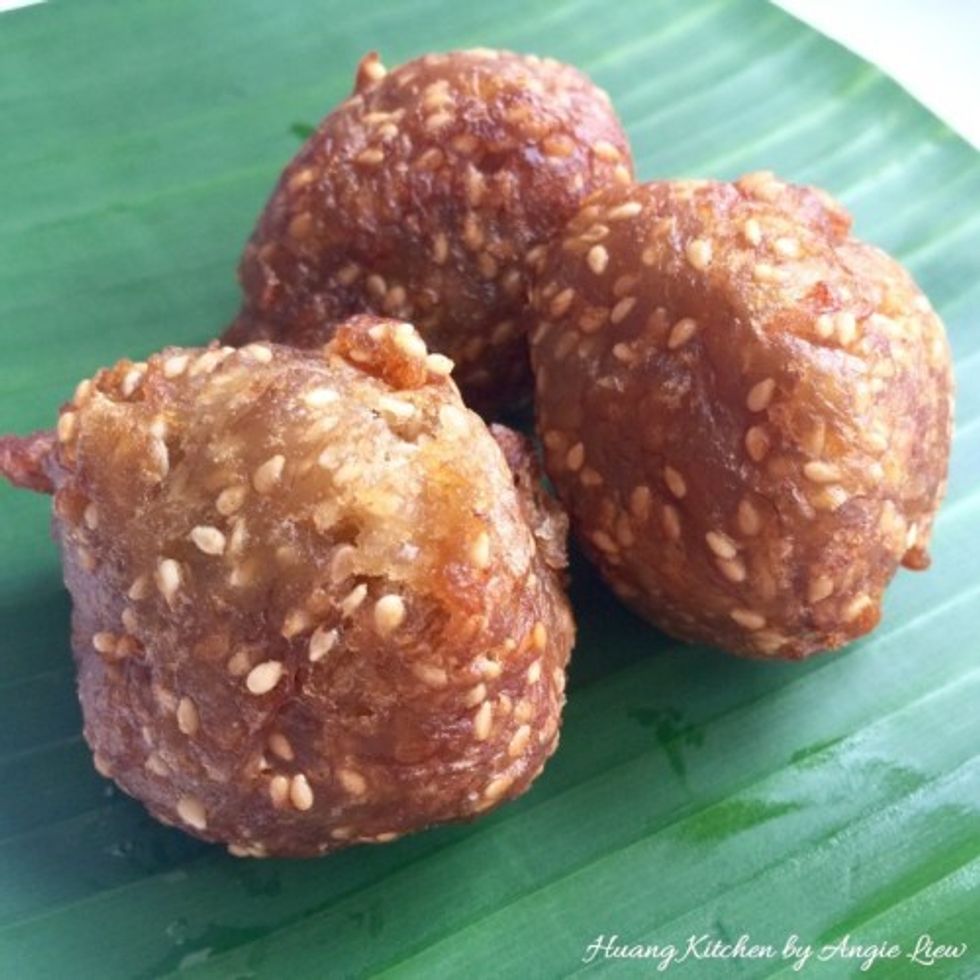 For more updates, like us on Facebook at www.Facebook.com/huangskitchen Link to my short video on how its done at http://youtu.be/BopJBrn613Q
300.0g ripe bananas, mashed
65.0g rice flour, sifted
35.0g all-purpose flour, sifted
1/4tsp salt
1/4tsp baking soda
1/2c white sesame seeds, toasted
1.0Tbsp brown sugar
Huang Kitchen
For more step-by-step recipes and cooking tips, visit my website at \nhttp://www.huangkitchen.com