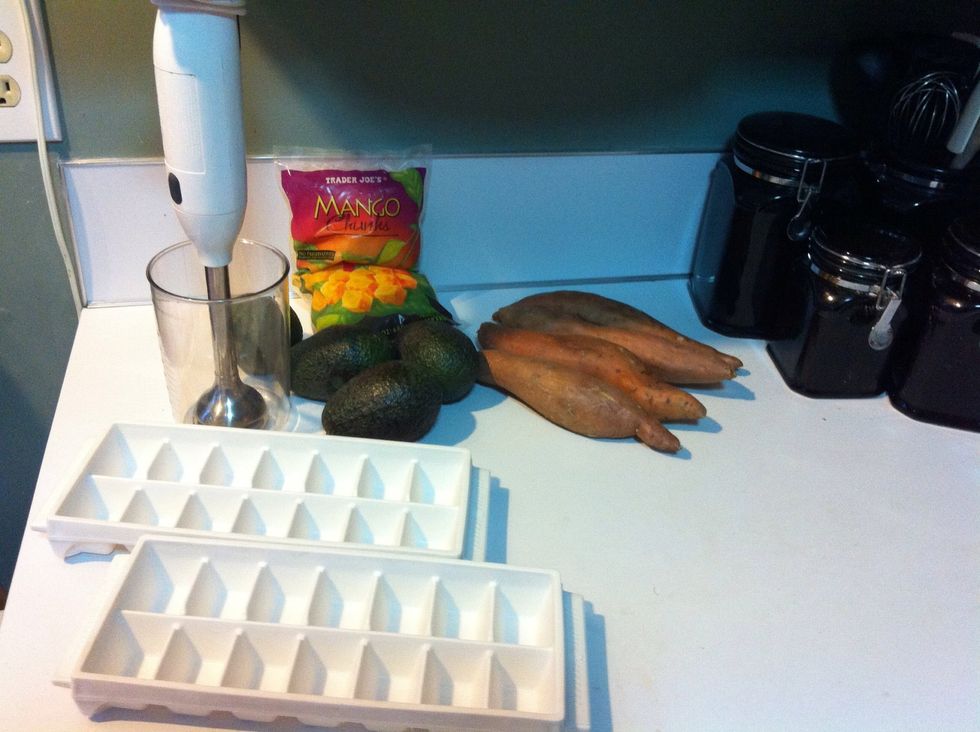 Gather your supplies and preheat the oven to 400 degrees.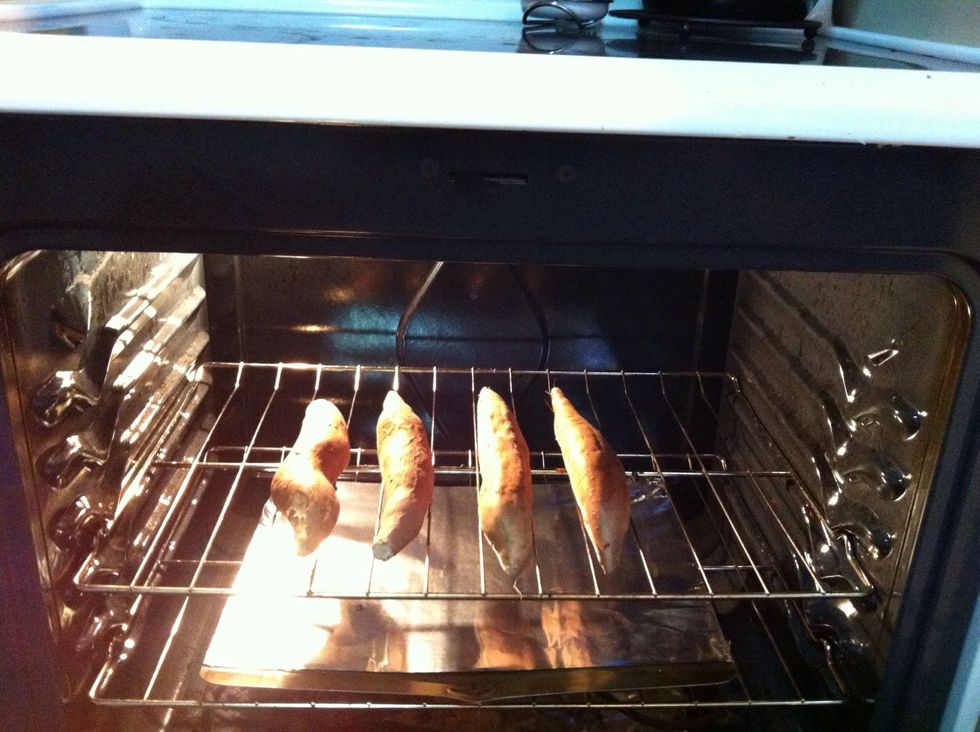 Poke holes in and place potatoes directly on rack to bake for 45 minutes. Add a lined cookie sheet underneath to catch sugars.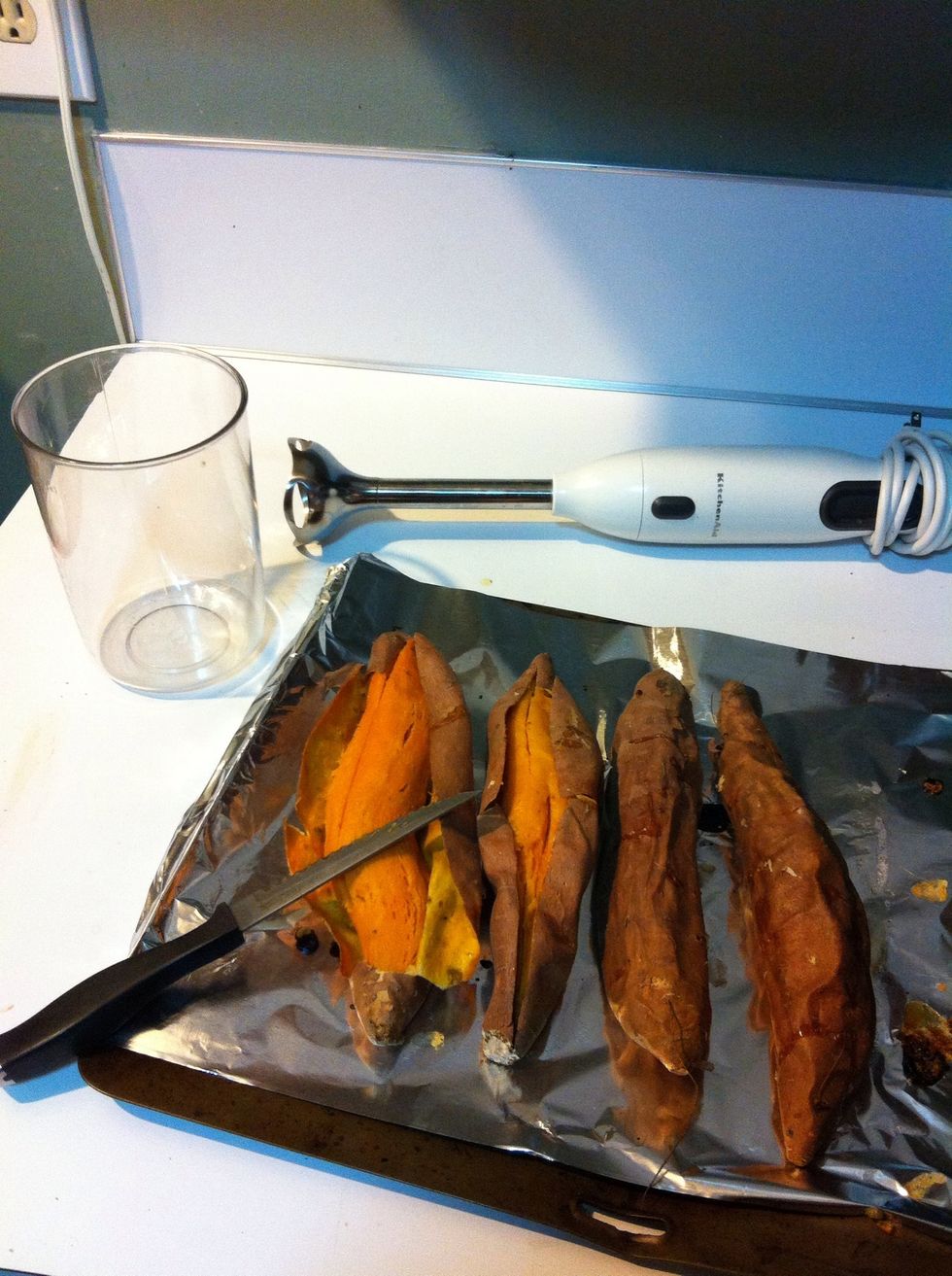 Split the skins with a knife and they'll fall right off.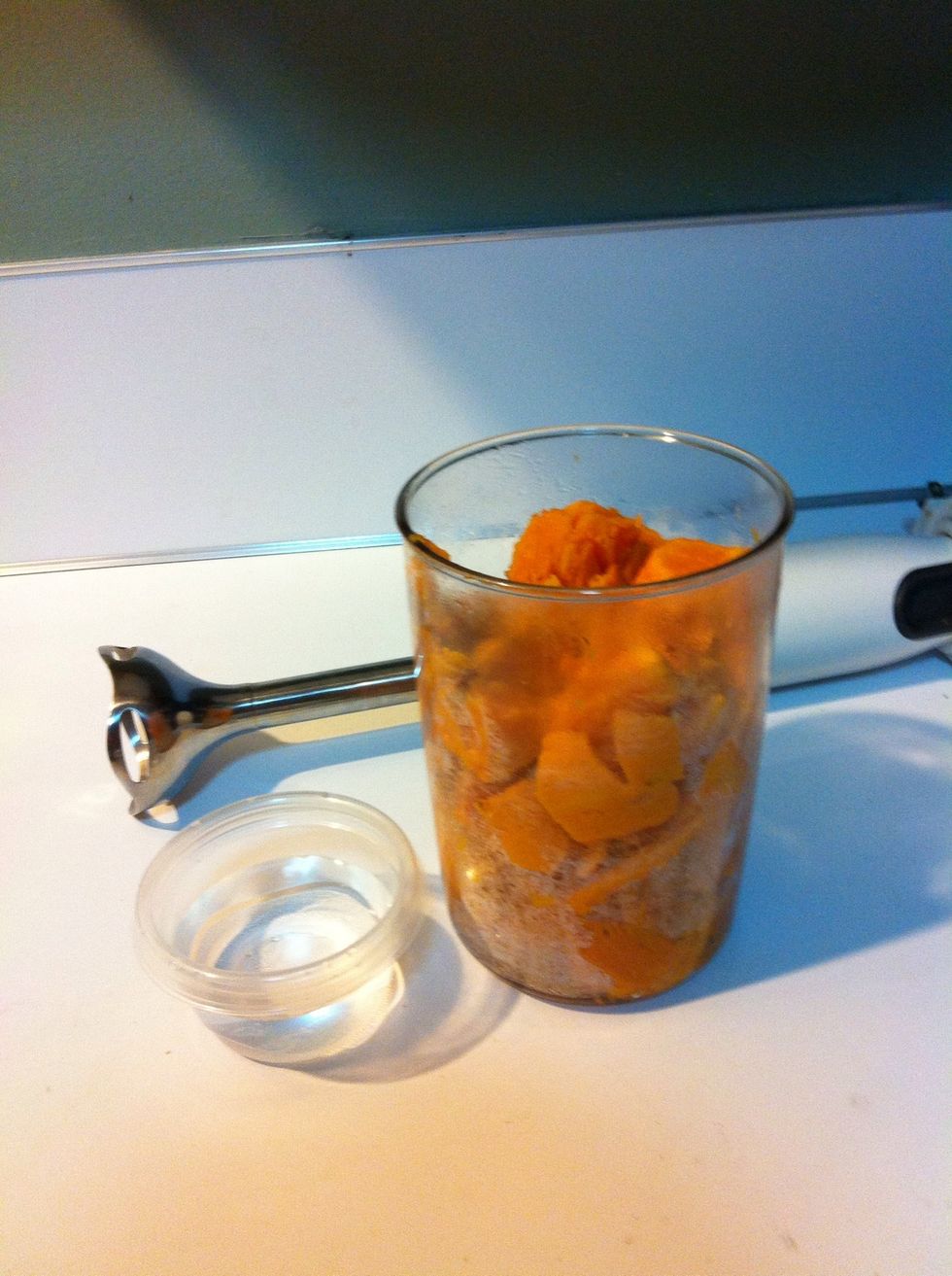 Cube two of the potatoes and place in the plastic canister that comes with the hand blender. Add about 1/4 cup of water.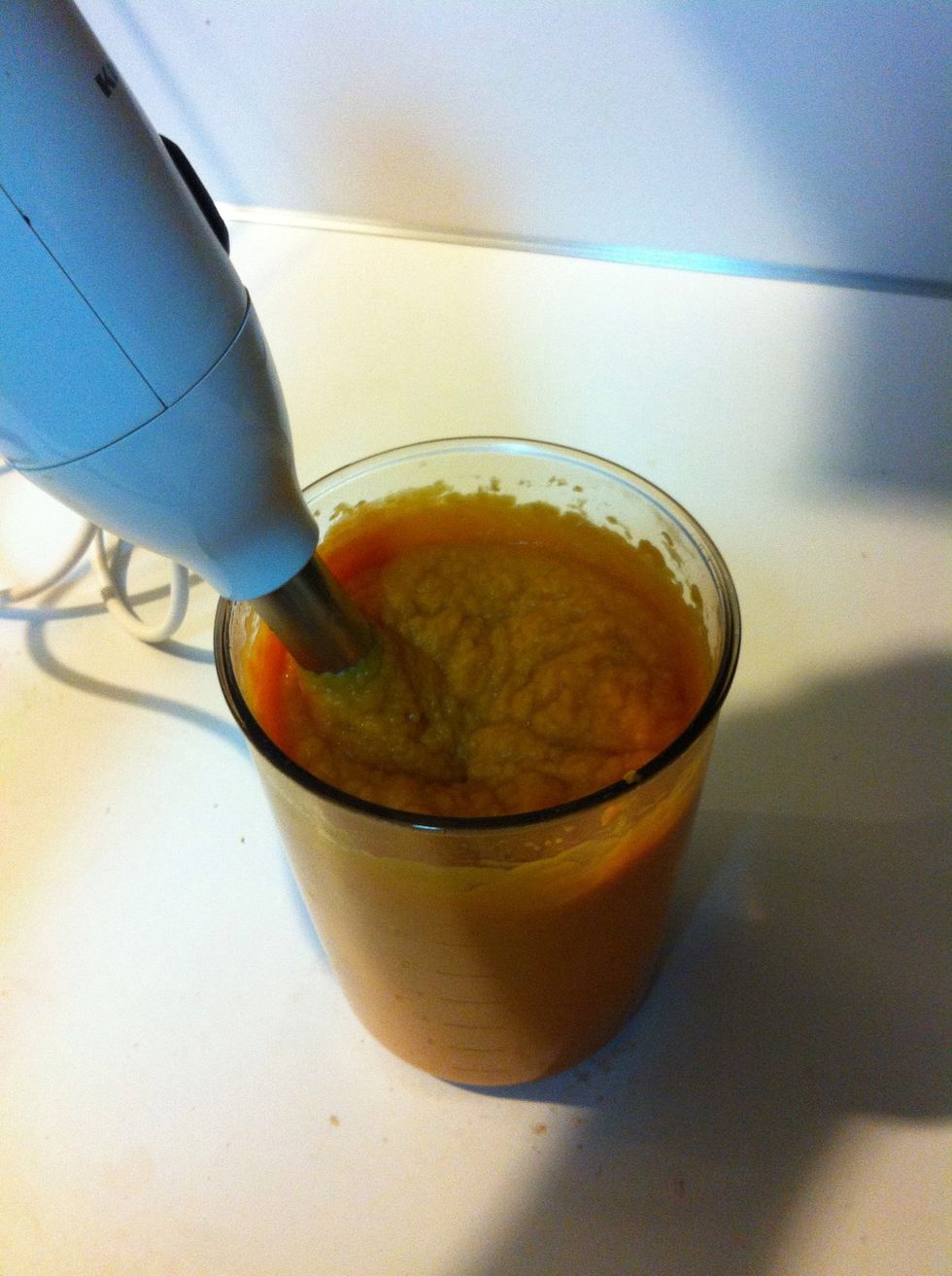 Blend until smooth. No chunks!!
Scoop into clean ice cube tray.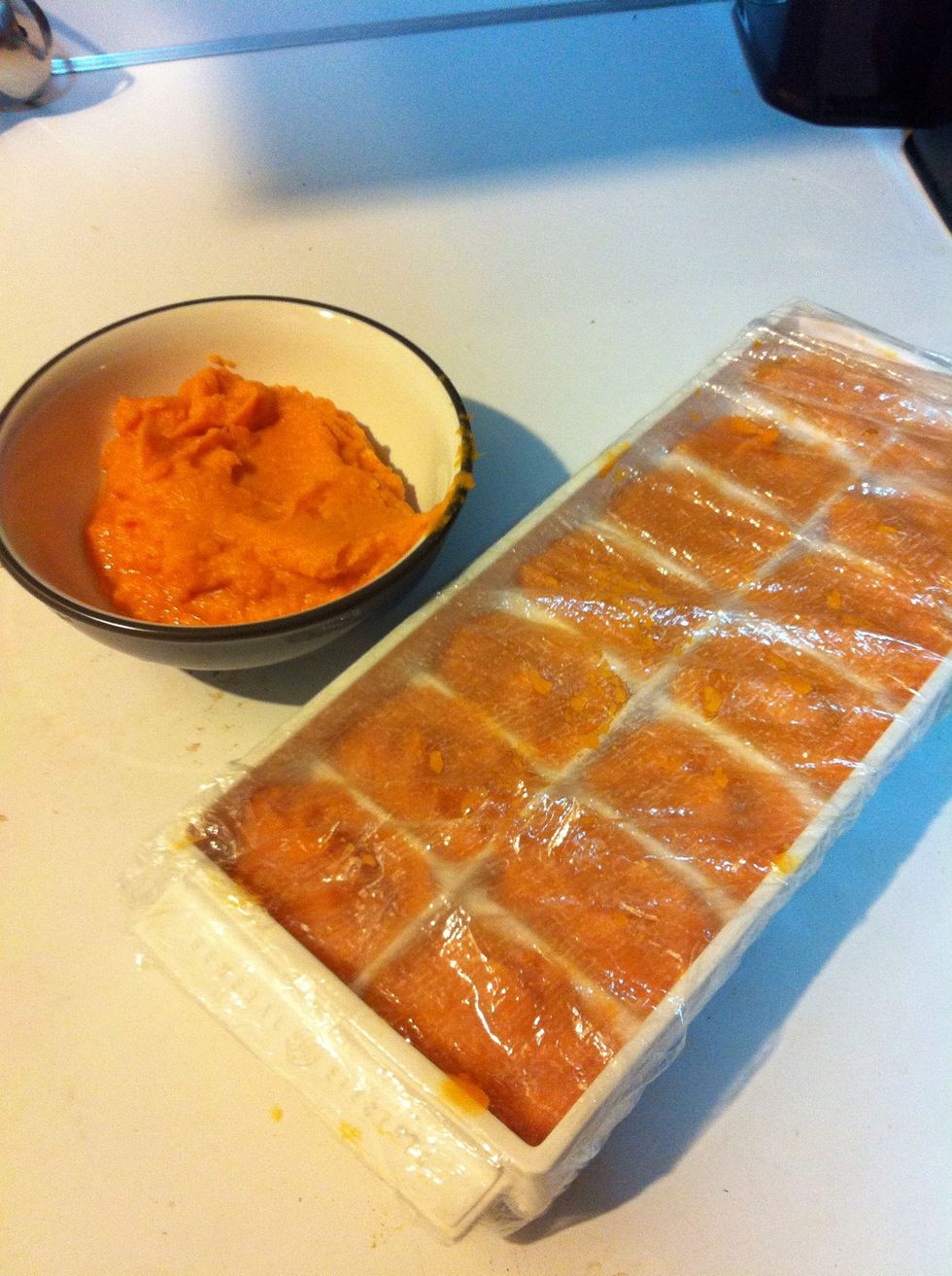 Cover the tray with a lid if you have one or two layers of plastic wrap. Place in freezer. Use within two to three weeks.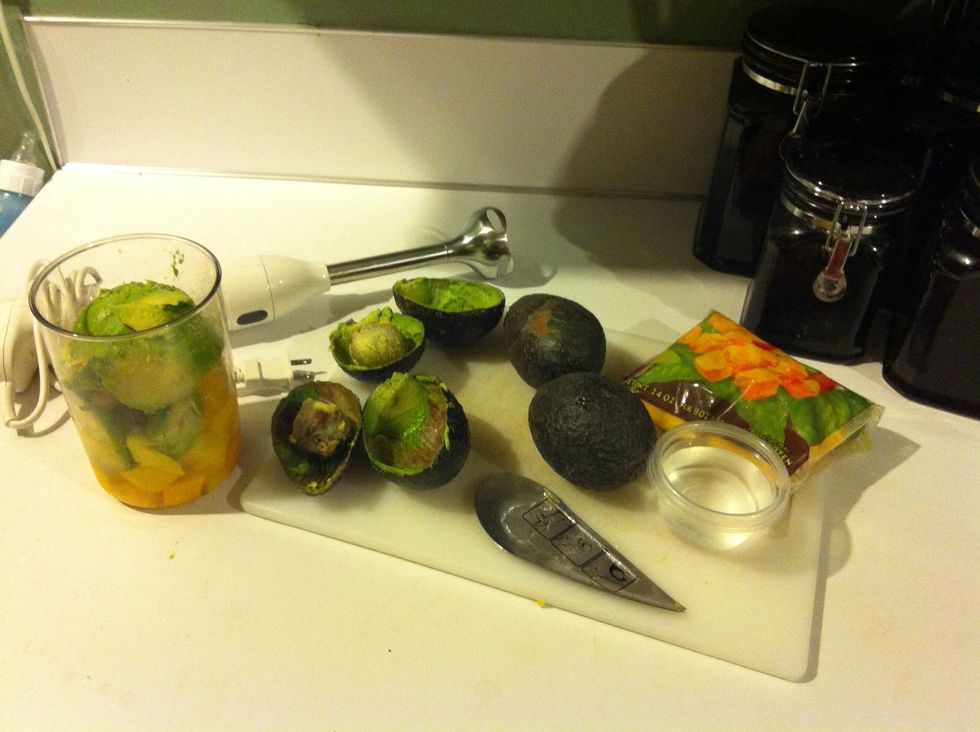 For the avocado/mango mixture use 2 avocados and 1/2 the bag of mangos at a time. The silver tool is an avocado cutter from Crate&Barrel that I highly recommend. No mess!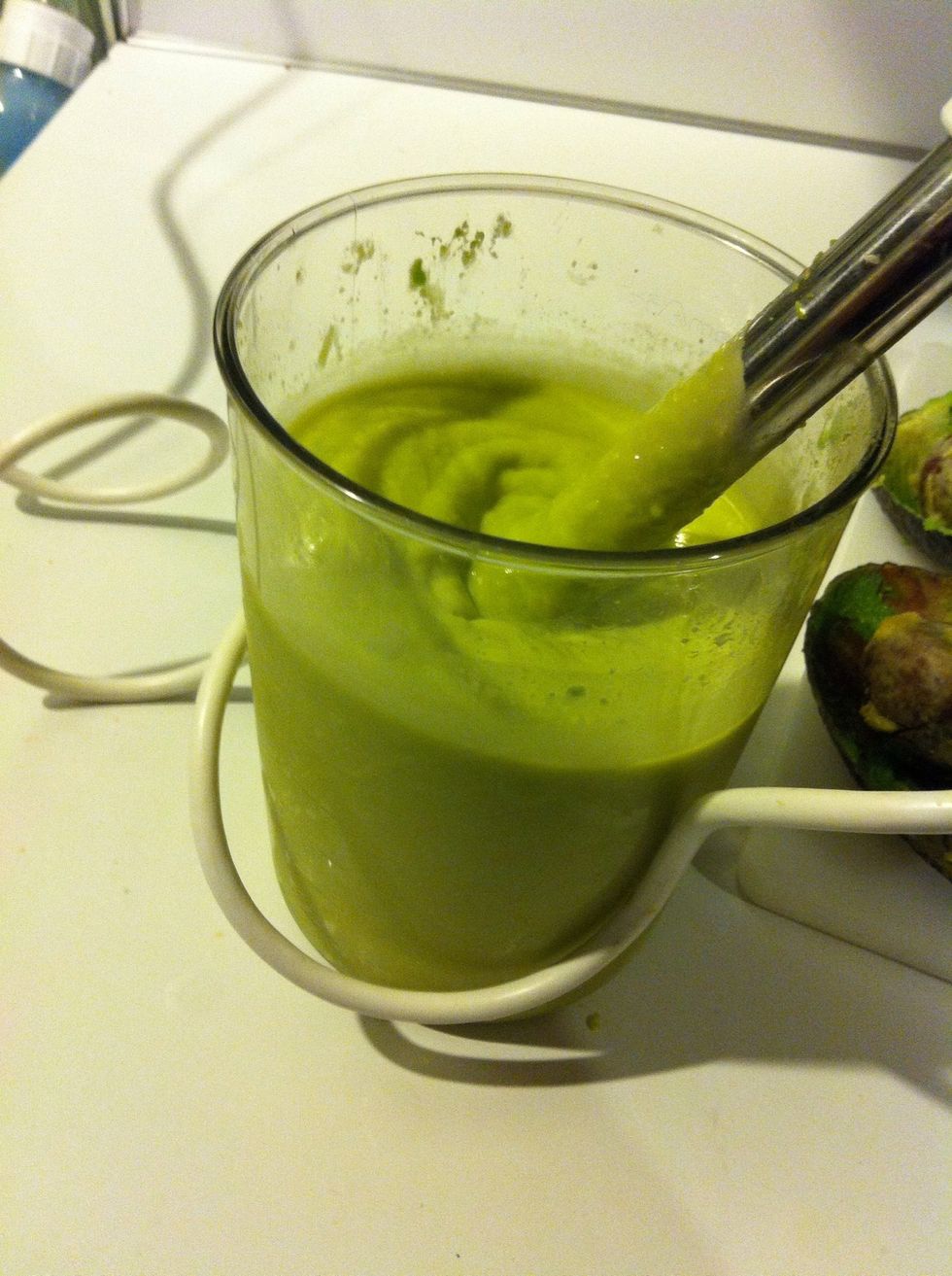 Blend avocados and mango chunks till smooth.
Scoop into trays, cover, and freeze. At 6 months my daughter ate 2 warmed cubes at a feeding. Now at 9 months she has three.
Hand Blender ($25)
4.0 Avocado
1.0lb Bag of cubed mangos (Trader Joes)
4.0 Sweet potatoes or yams
1/4c Water
4.0 Ice cube trays
Plastic wrap or lids for trays