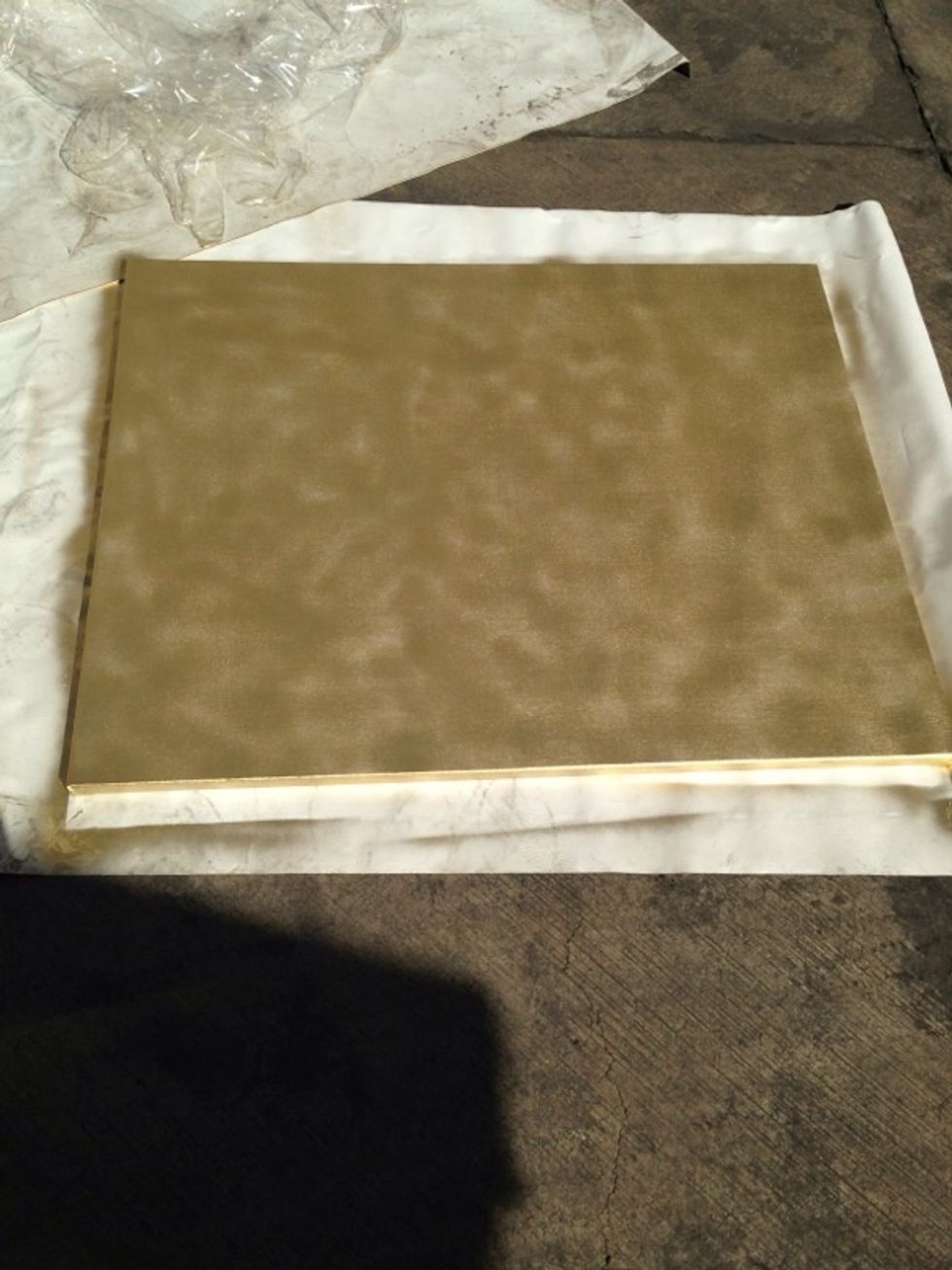 Paint with the golden spray all the canvas!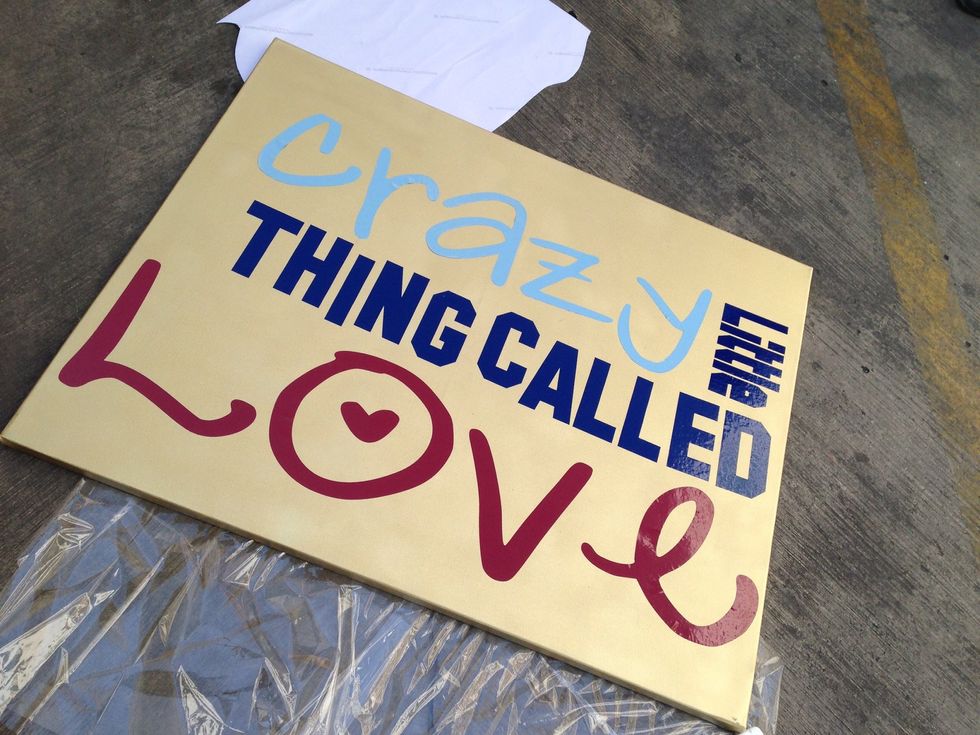 Once the canvas is dry you can put the vinyl on it, like a quote or a figure, this are very easy to get, just go to Home Depot and they have vinyl letters!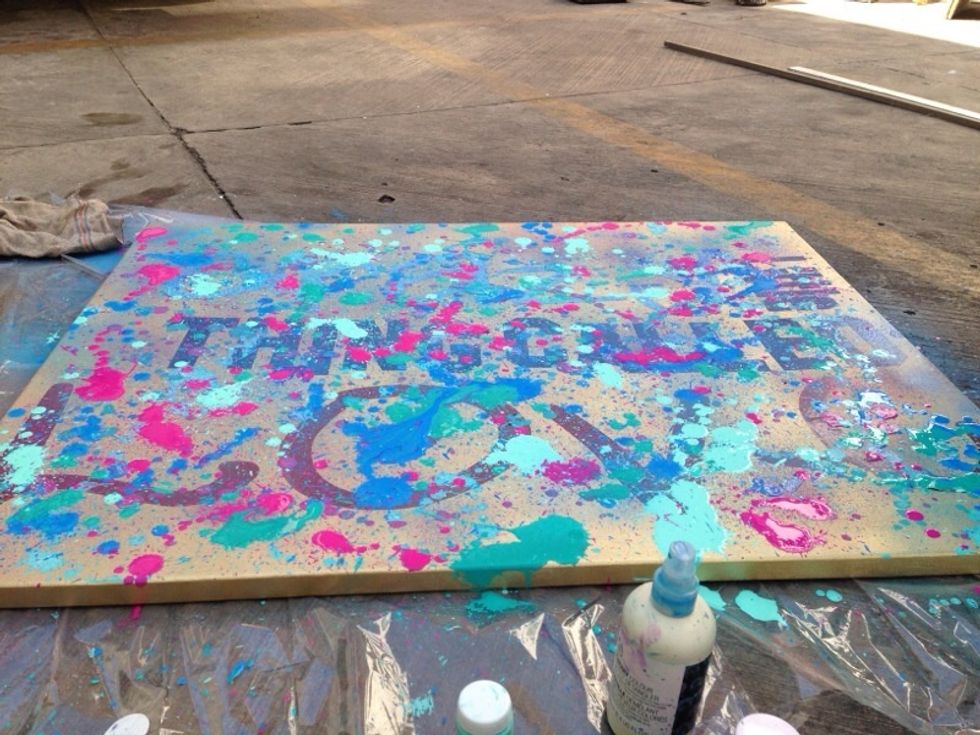 Get messy with the acrylics ! Really messy! You can pick 4 colors or more!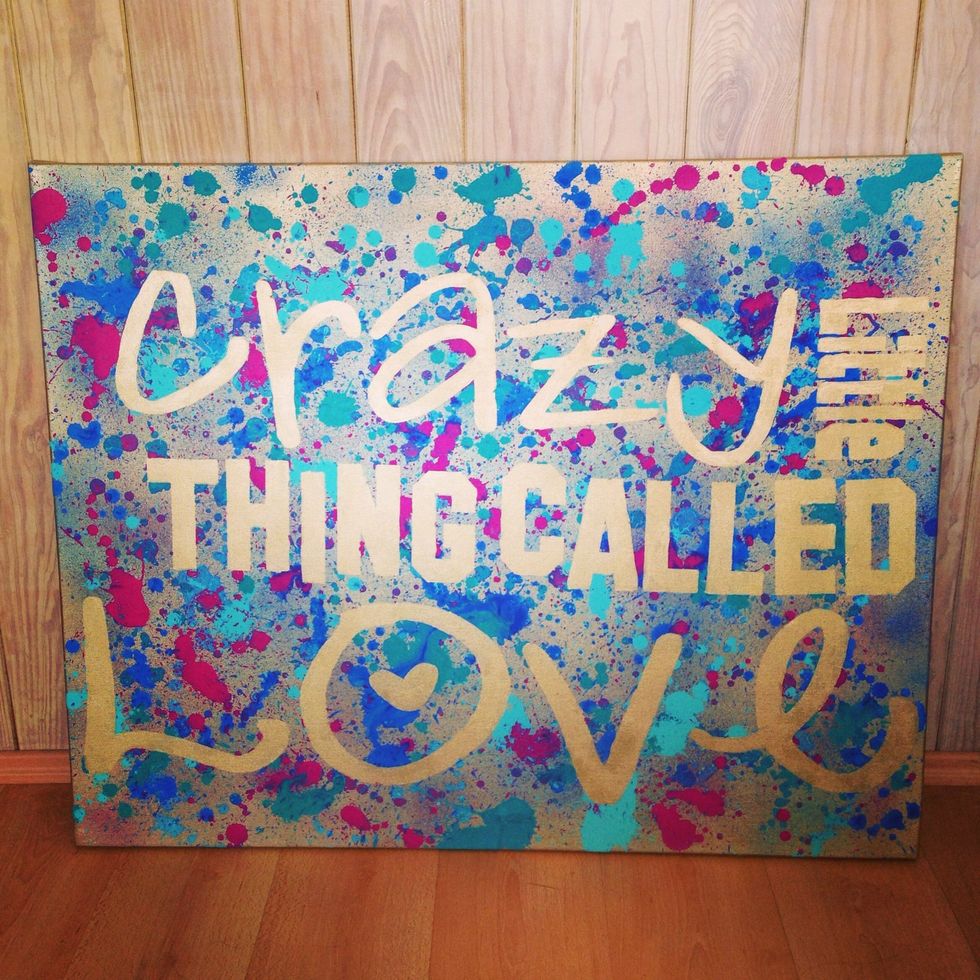 Then you peel off the vinyl and the letters are going to be there but with the golden color!
Canvas
Acrylic paint
Vinyl quote
Spray golden paint