This is a very very simple apple crumble, I only use 4 ingredients.
10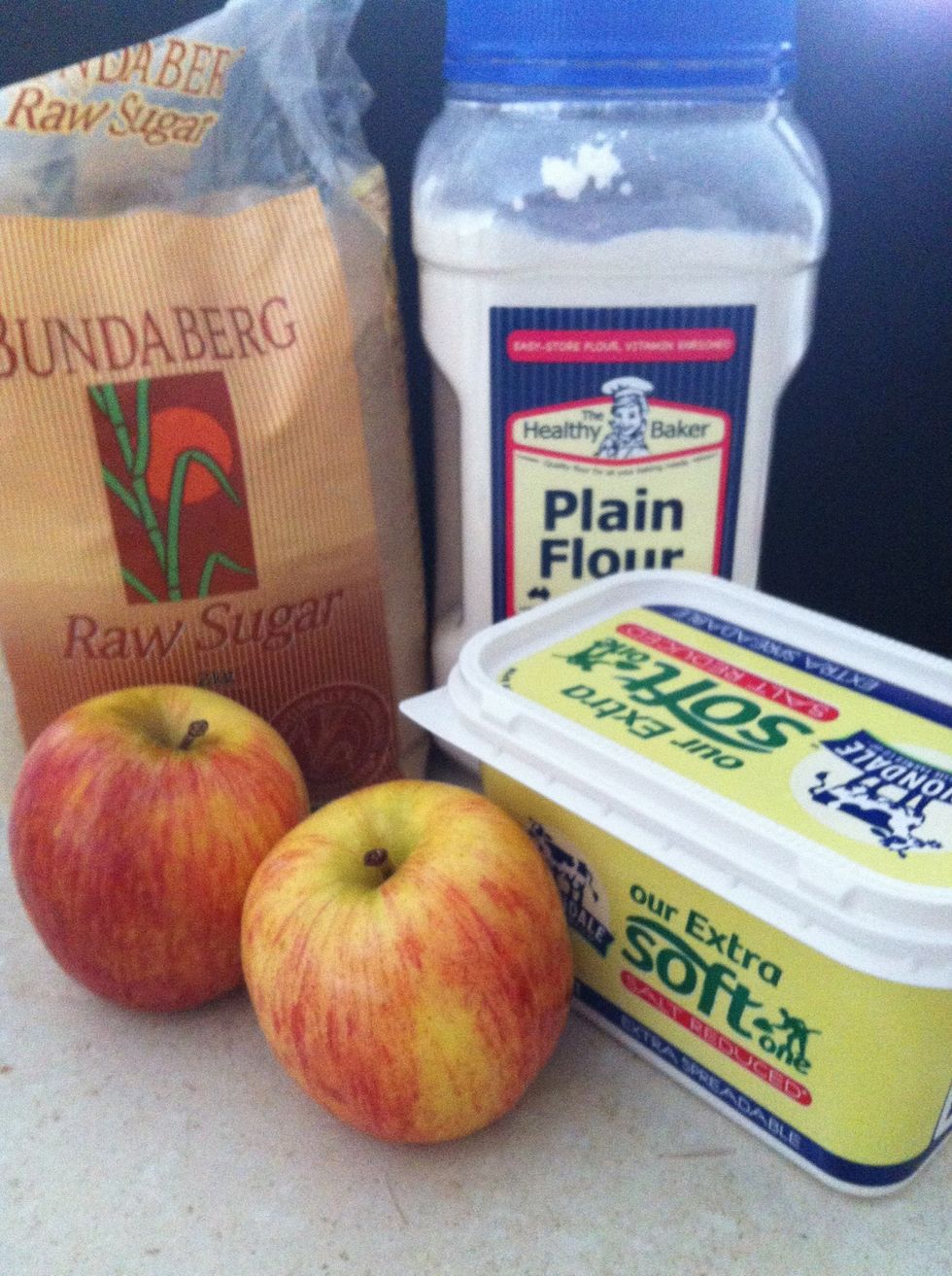 4 ingredients that I use plus some water.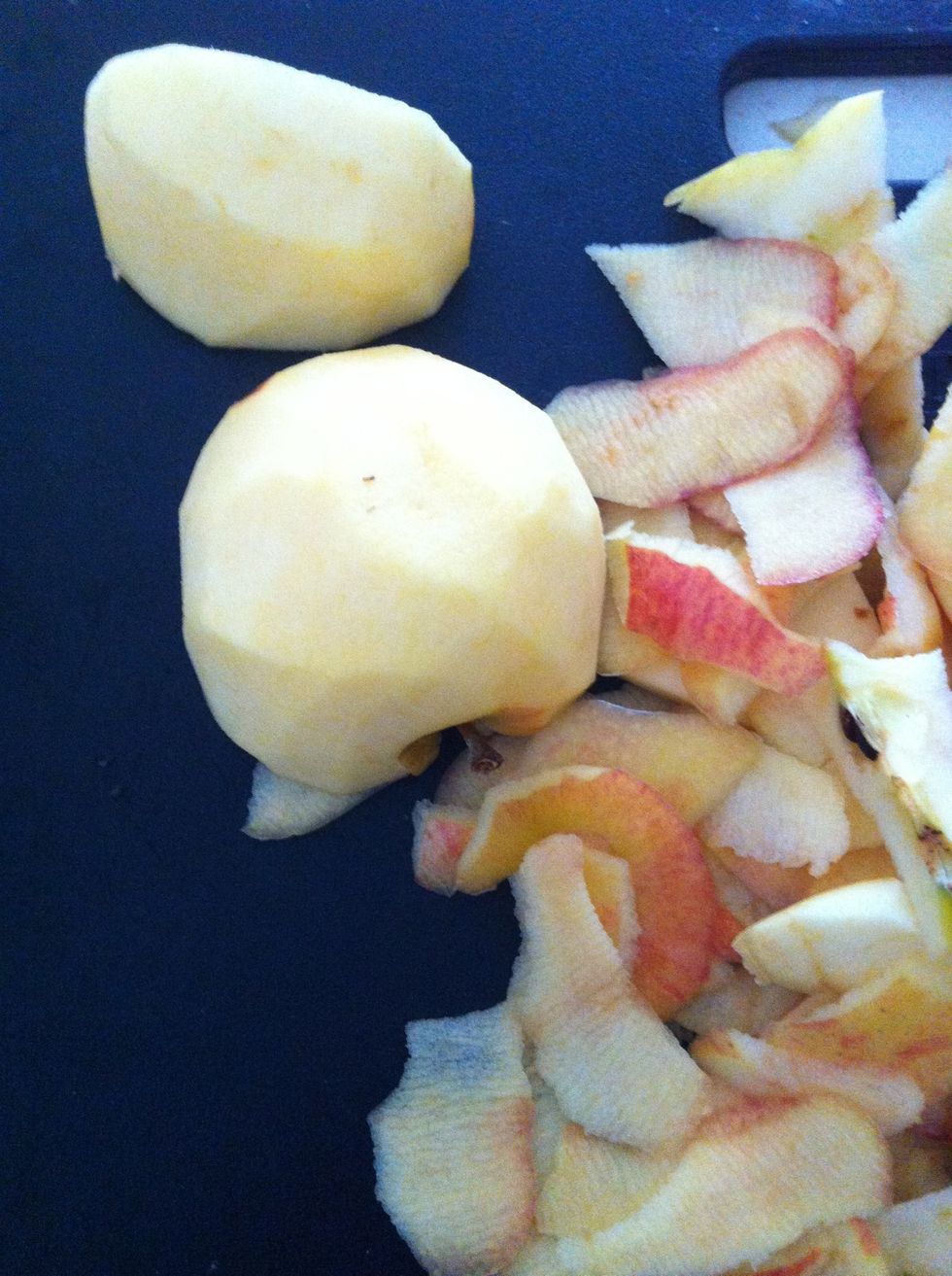 Preheat oven to 240 c fan forced. Then Peel apples.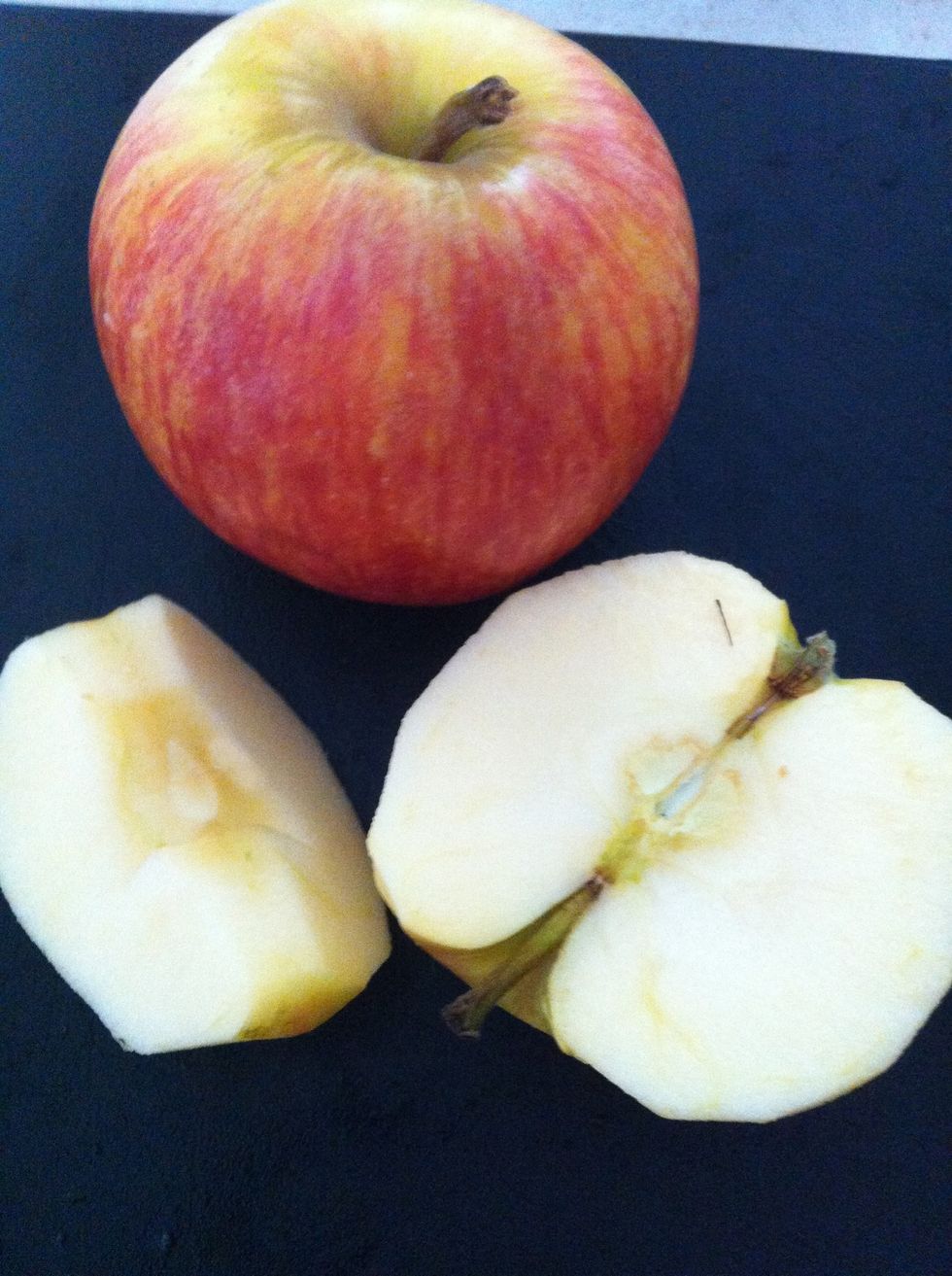 Cut into quarters then slice apples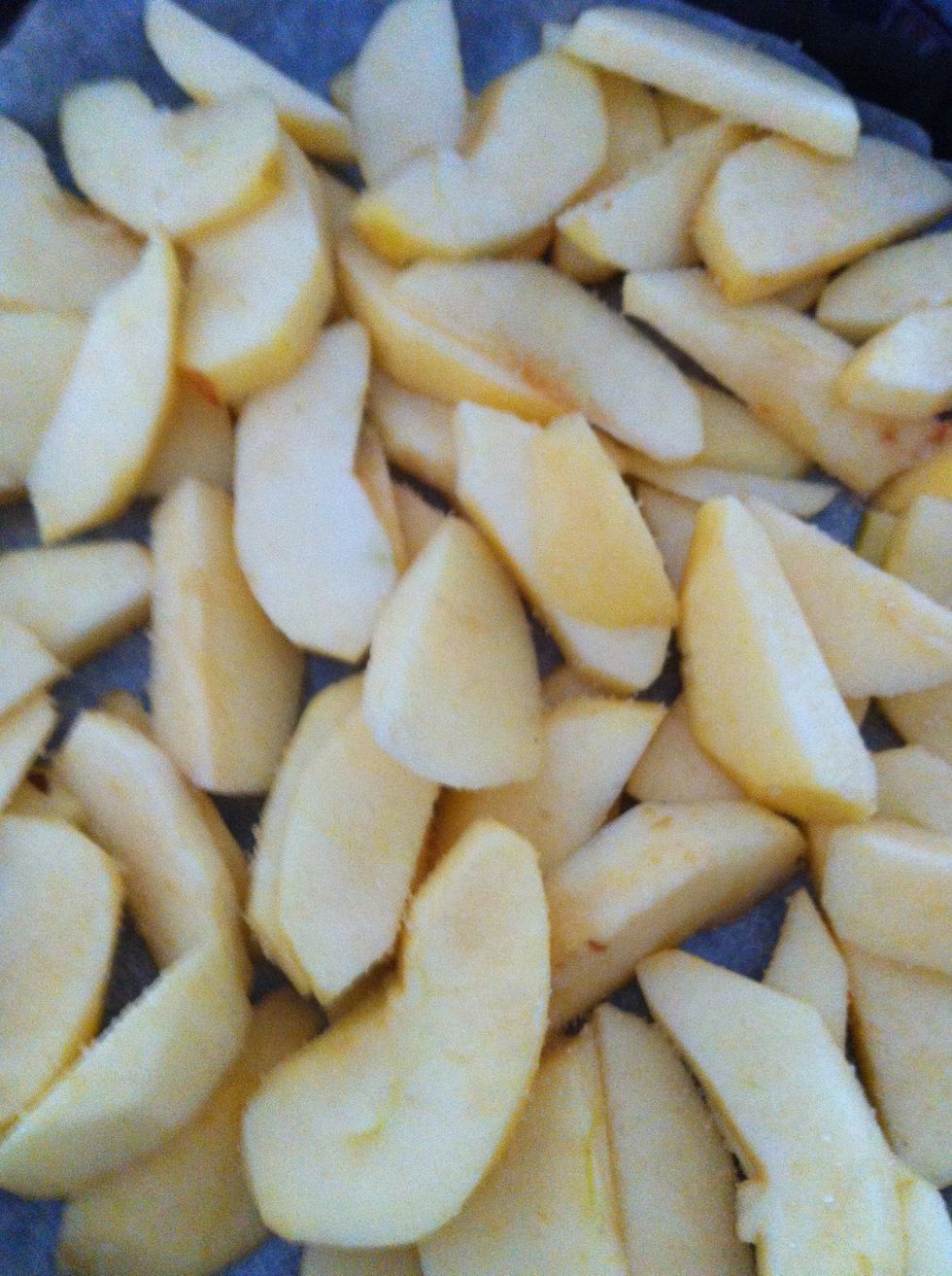 Place into baking tray evenly and sprinkle on some water and raw sugar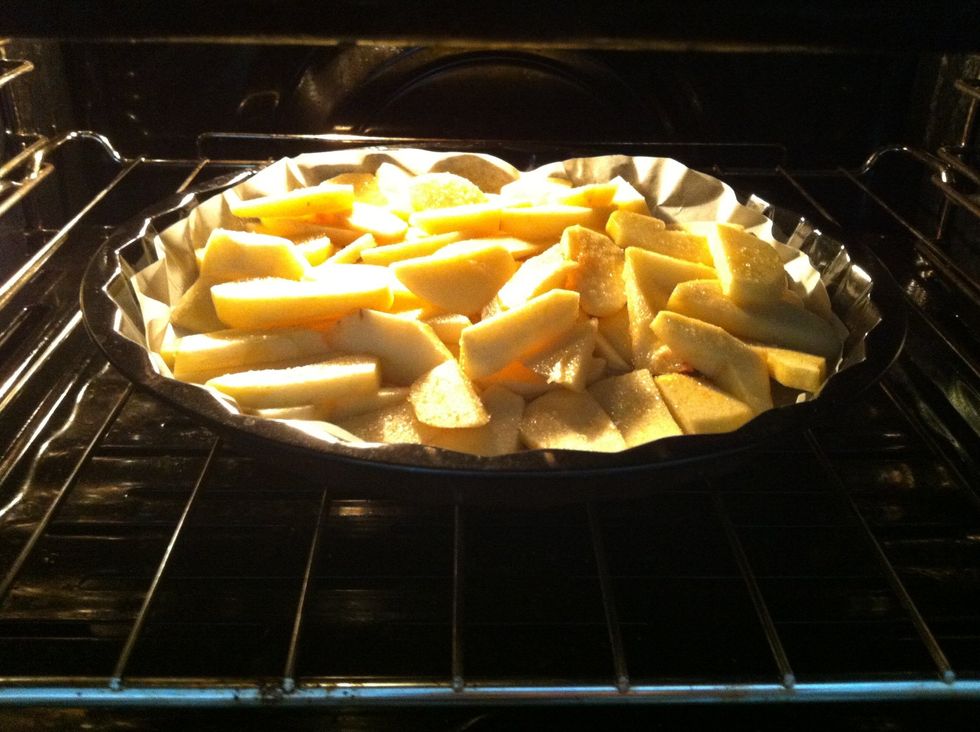 Bake the apples until half cooked so they are only slightly soft. It takes about 15 mins on 180 degree celsius depending how thick/your apple slices are.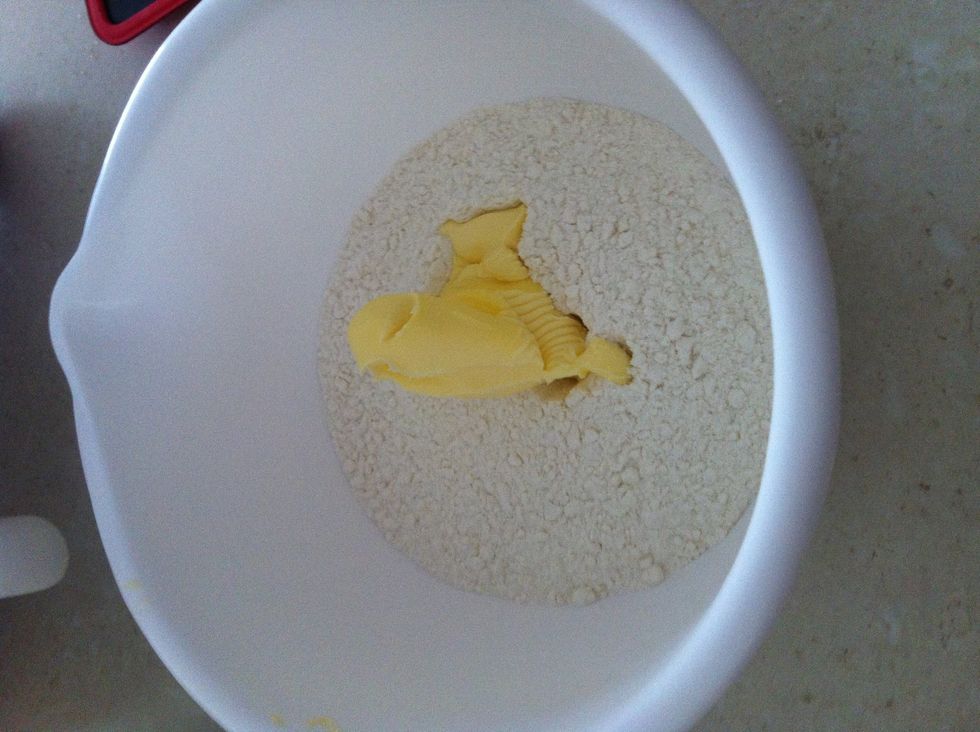 Gather ingredients to Make crumble while apples are cooking in oven. Combine flour,sugar and butter together by pinching with fingertips to mix.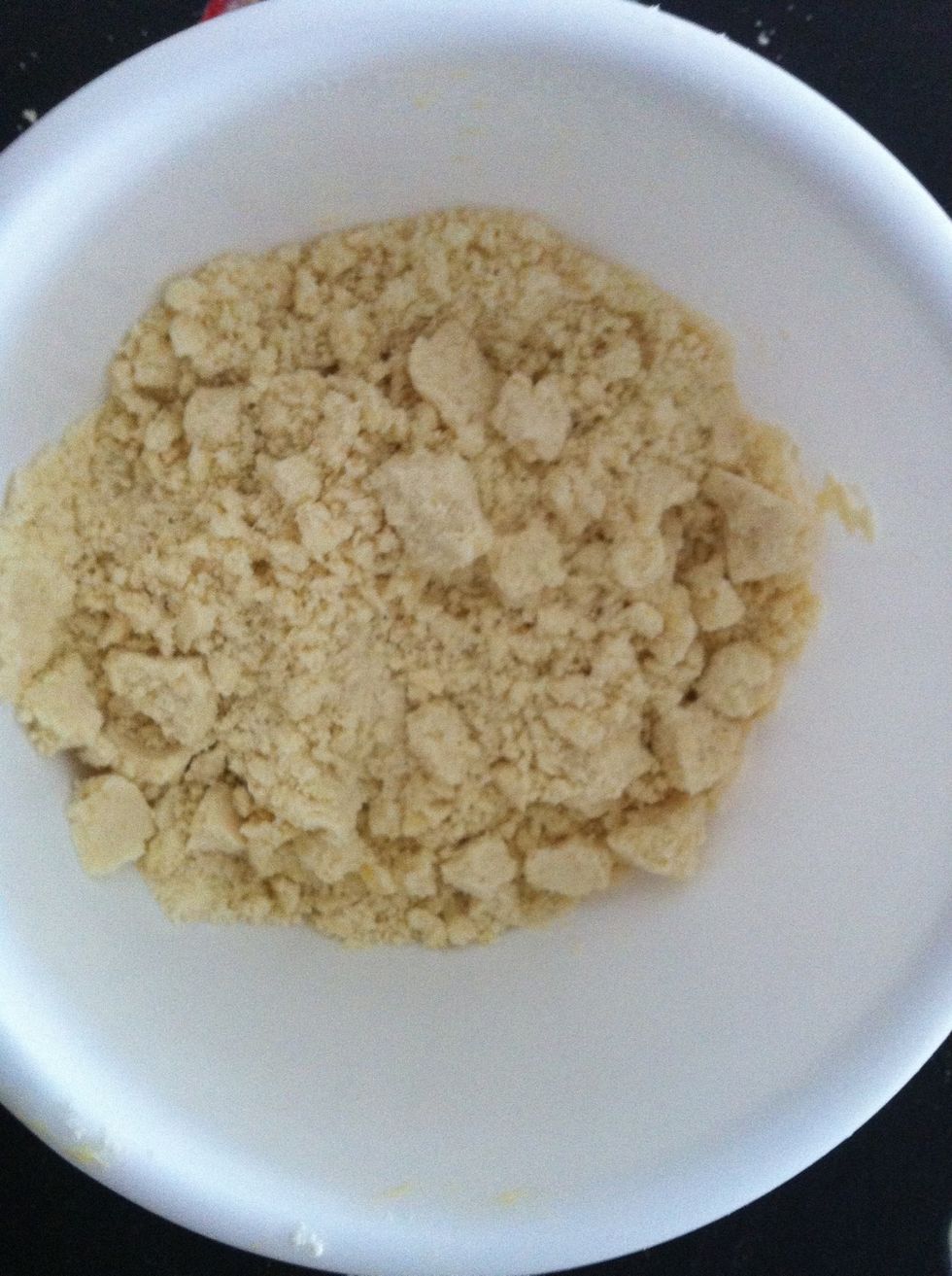 It should look something similar to this.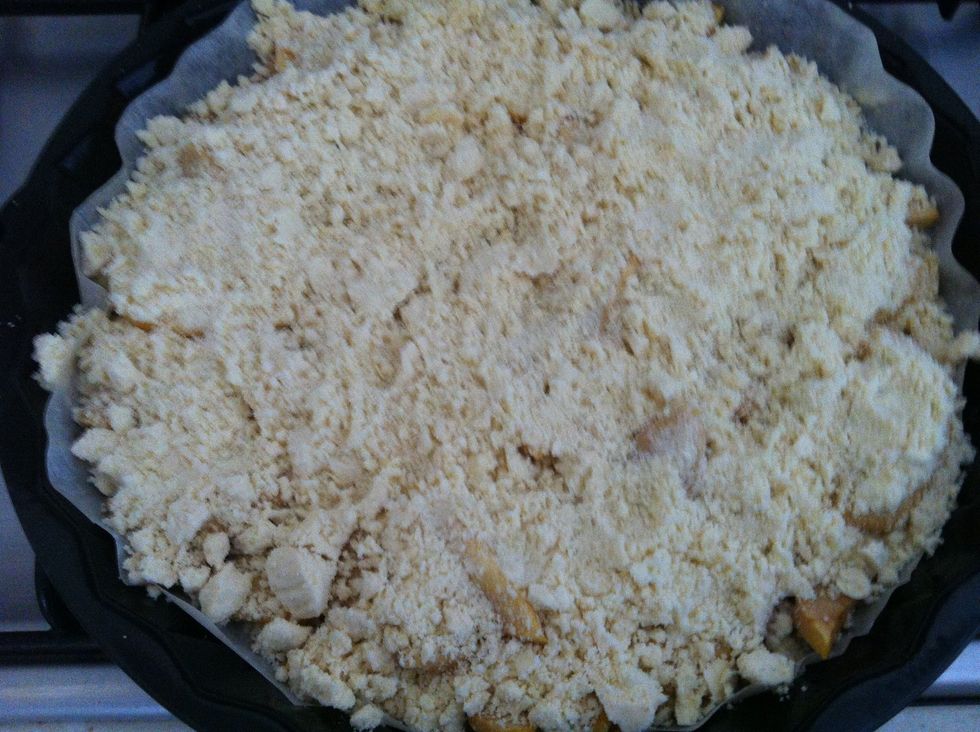 Spoon the crumble mix straight on top of the pre cooked apples and put back into oven to bake for a further 20 mins or until golden on top.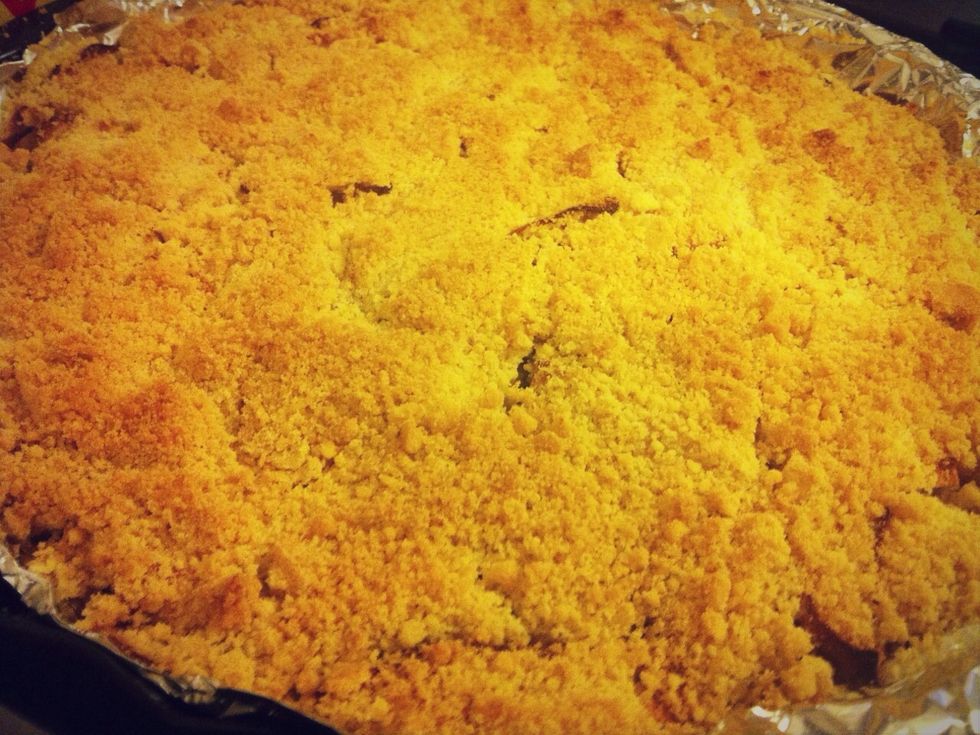 I like mine this golden colour.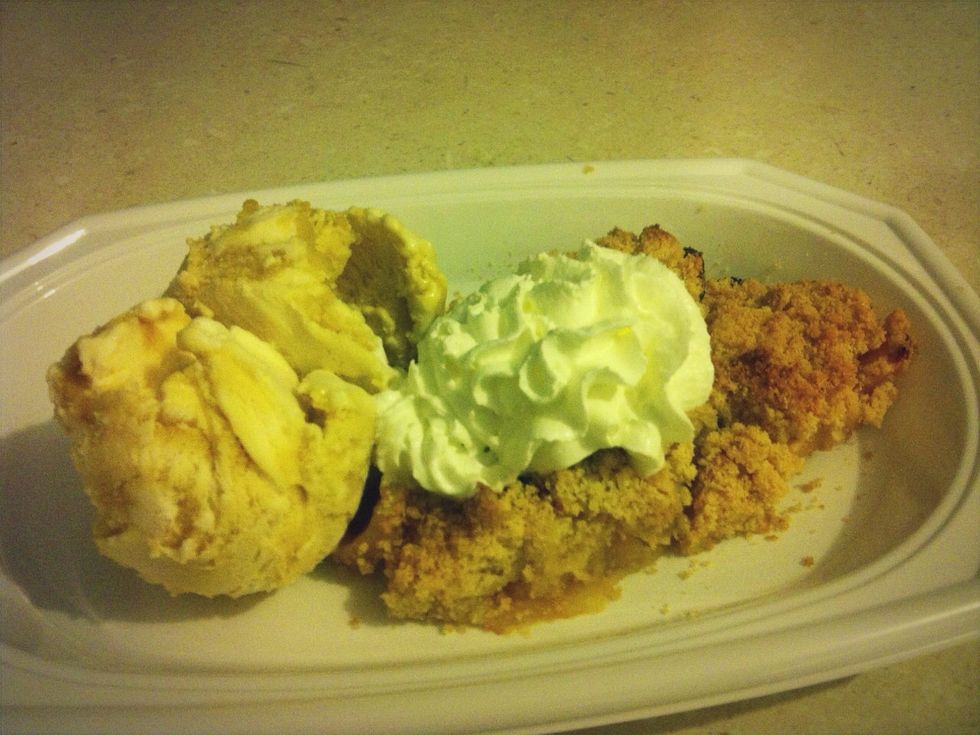 I like to serve while hot. My serving suggestion; with scoops of mango ice cream and whipped cream.
6.0 Apples
200 grams spread
1.0c Flour
Raw sugar to your Liking
Water