How to make easy and healthy fries
Fries that are healthy, and good for a snack. Btw if you do cut them smaller, one potato makes quite a lot.
34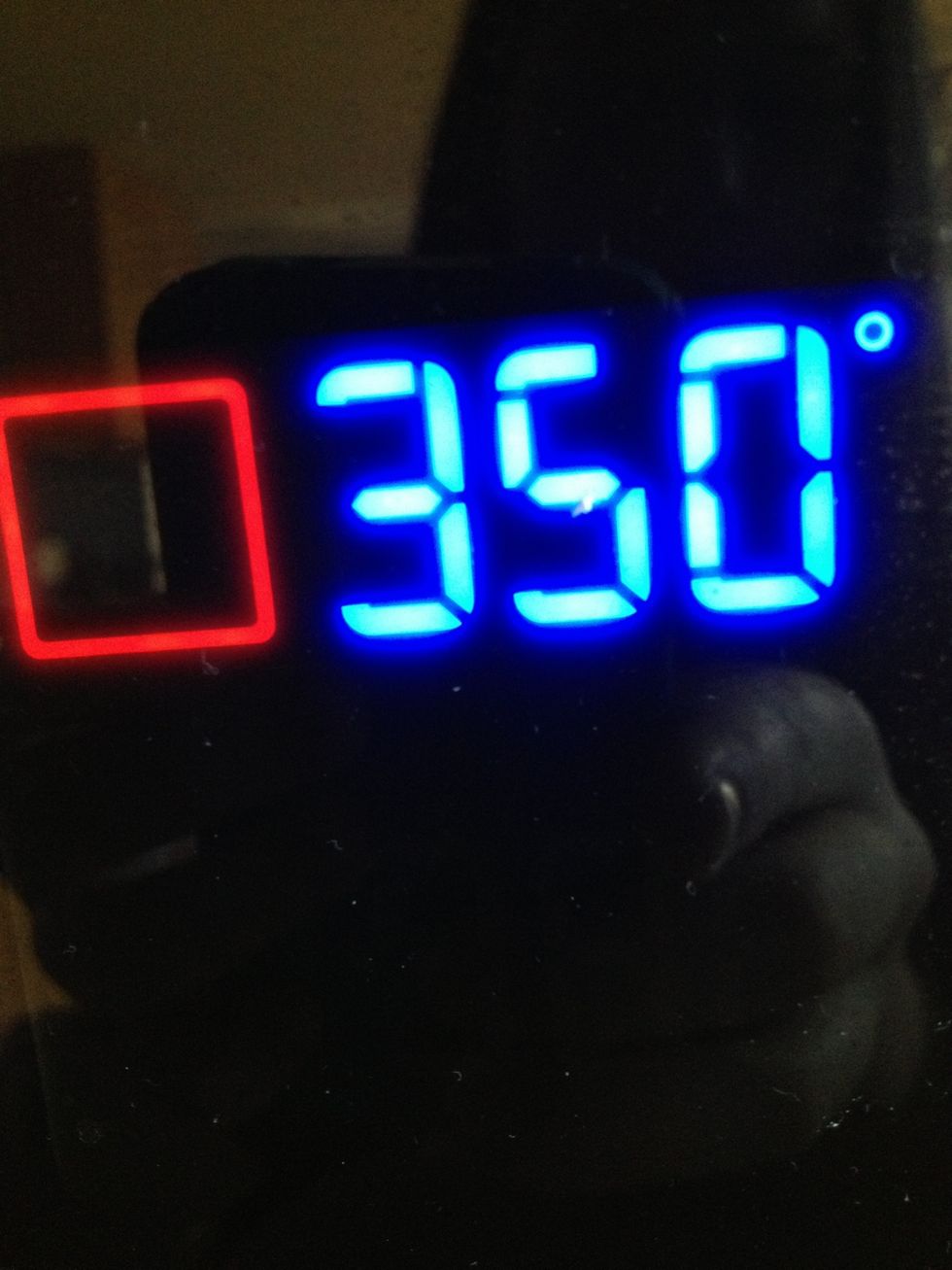 Preheat to 350*F
You need potatoes, as many as you would like. They should be peeled and washed.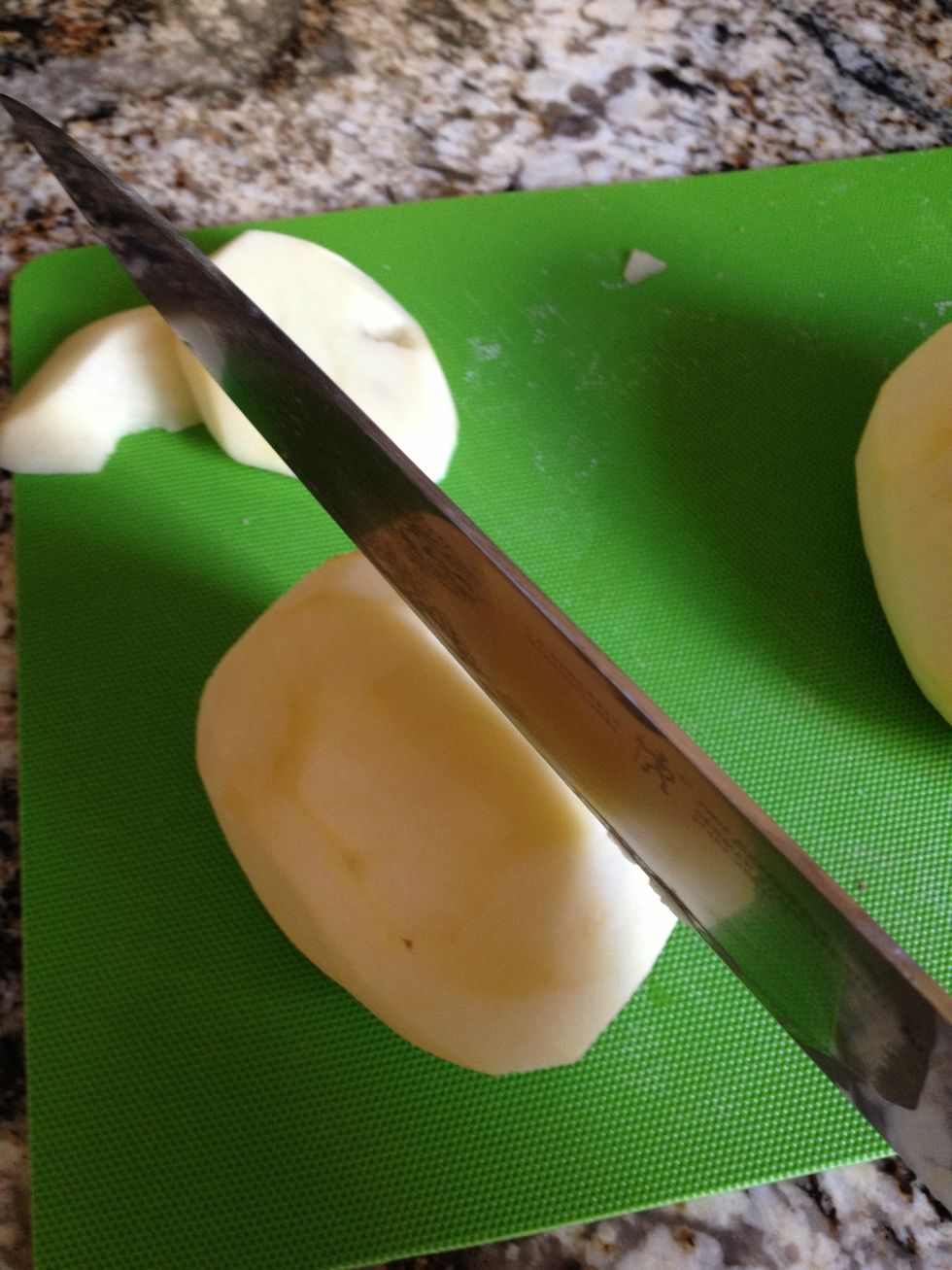 Warning: use a cutting board!!!!!! Start cutting it into slices. Remember, the bigger they are the longer they take to cook.
Cut all of the potatoes.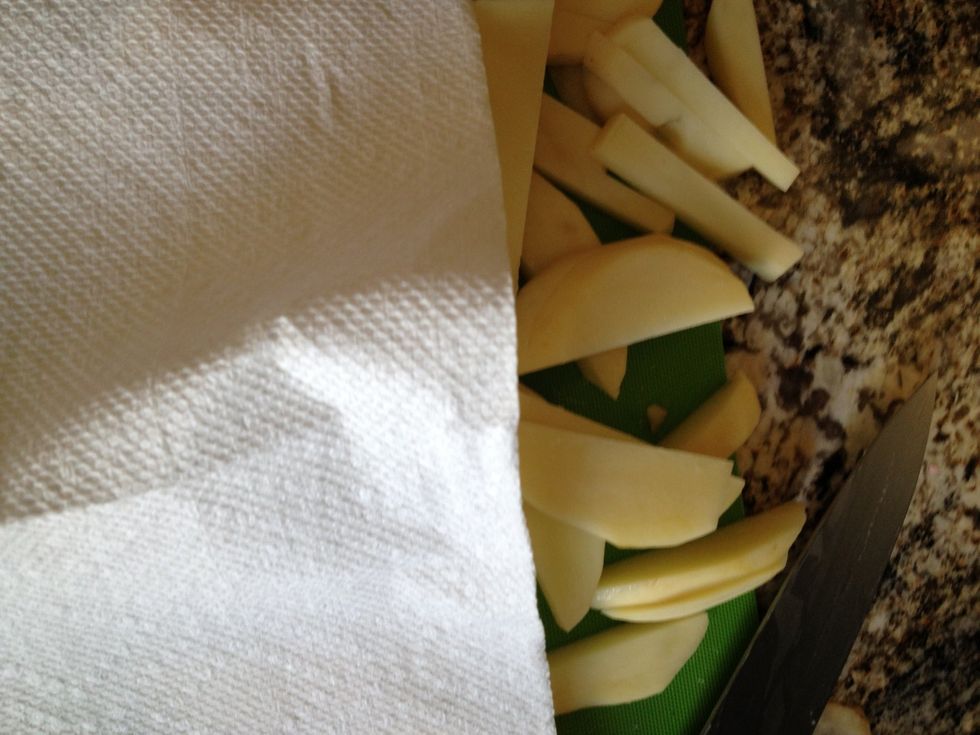 Mine were super wet (that's what she said) and so I took a paper towel and lightly pressed on them to be a little bit more dry. But you do want them a little damp.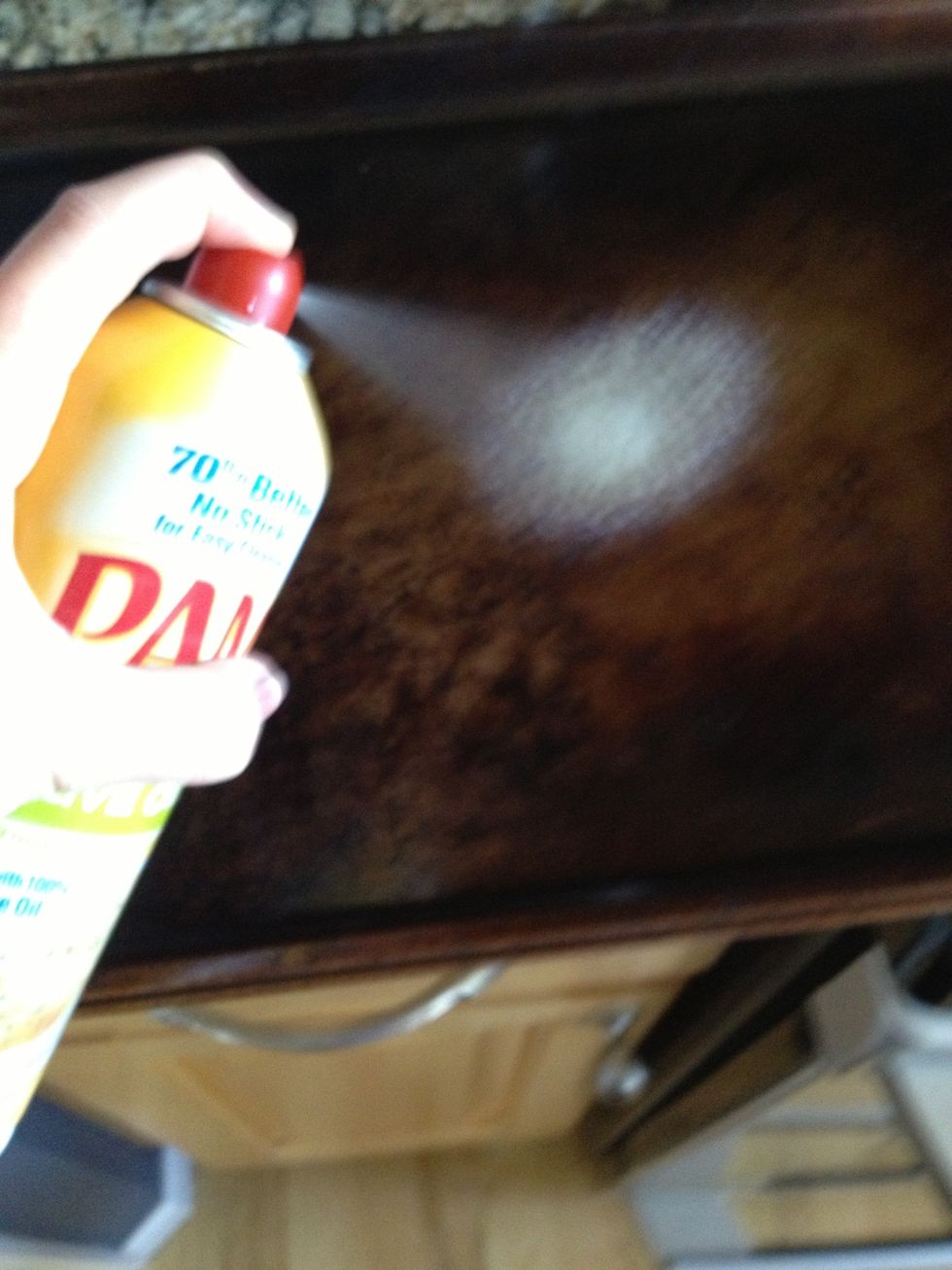 Spray Pam onto the sheet. So nothing sticks.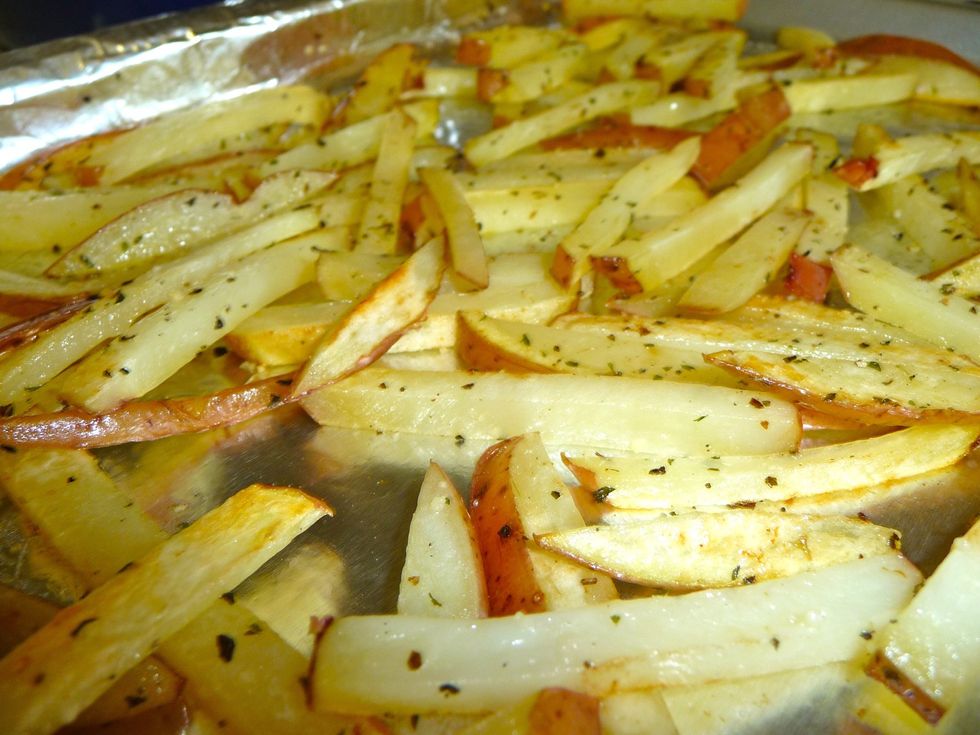 So now you spread the potatoes out on the sheet, and season with what ever seasoning you want. I used (what's on the next slide)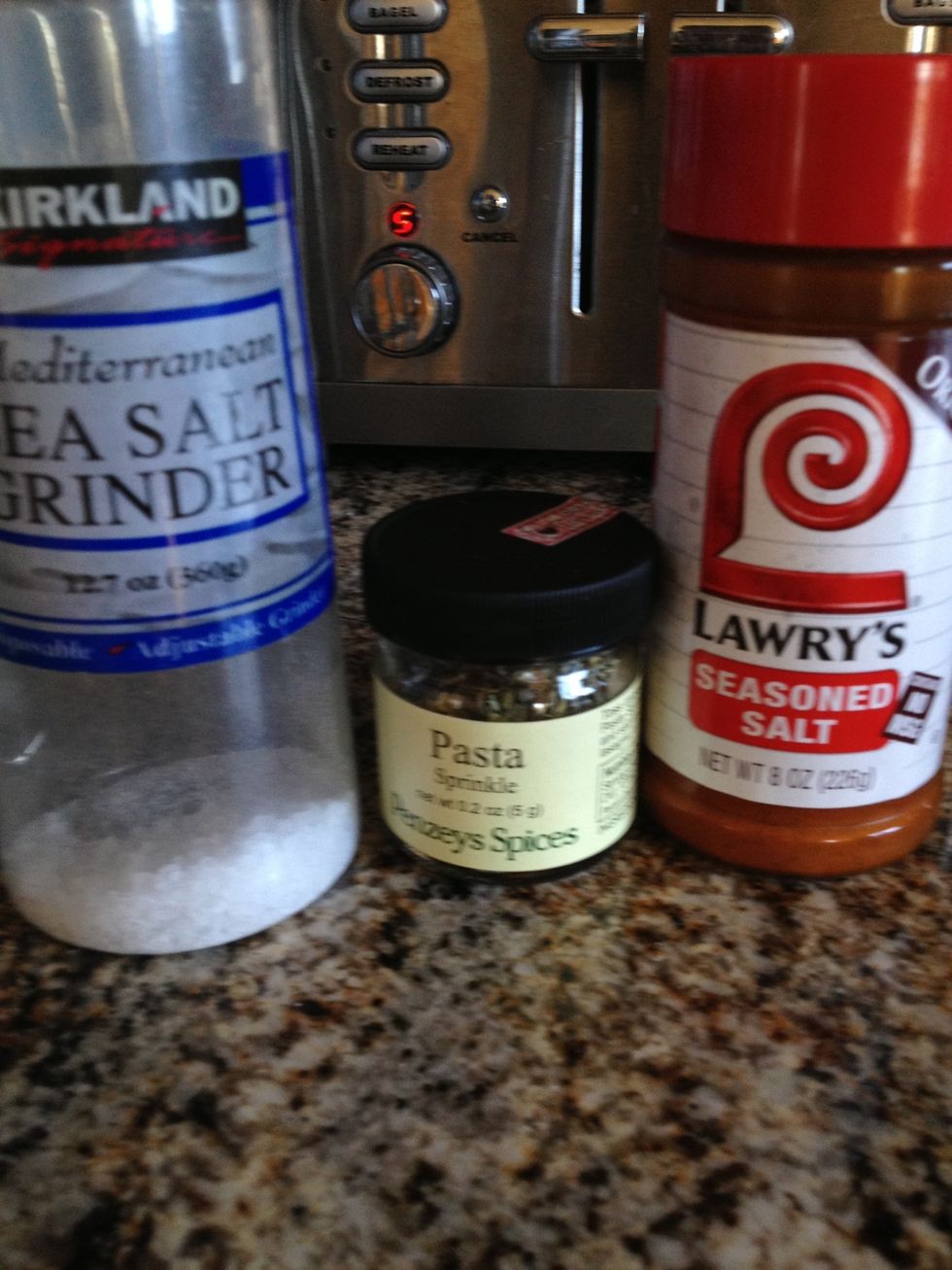 Salt. Pasta. And seasoning salt. And then for cooking the potatoes, it depends on your oven. But I cooked mine for about 8 minutes on each side. I probably could have done longer. Keep testing them.
And there you go! Easy fries, that are on the healthier side!!!! You can put any seasoning on top that would make it taste good for you!! anyways, comment if you tried!!
Potatoes
Knife
Oven
Cookie sheet
Peeler or small knife
"Pam"
Seasoning of choice