How to make easy and healthy chicken lettuce wraps in 15m
Make Easy and Healthy Chicken Lettuce Wraps in 15m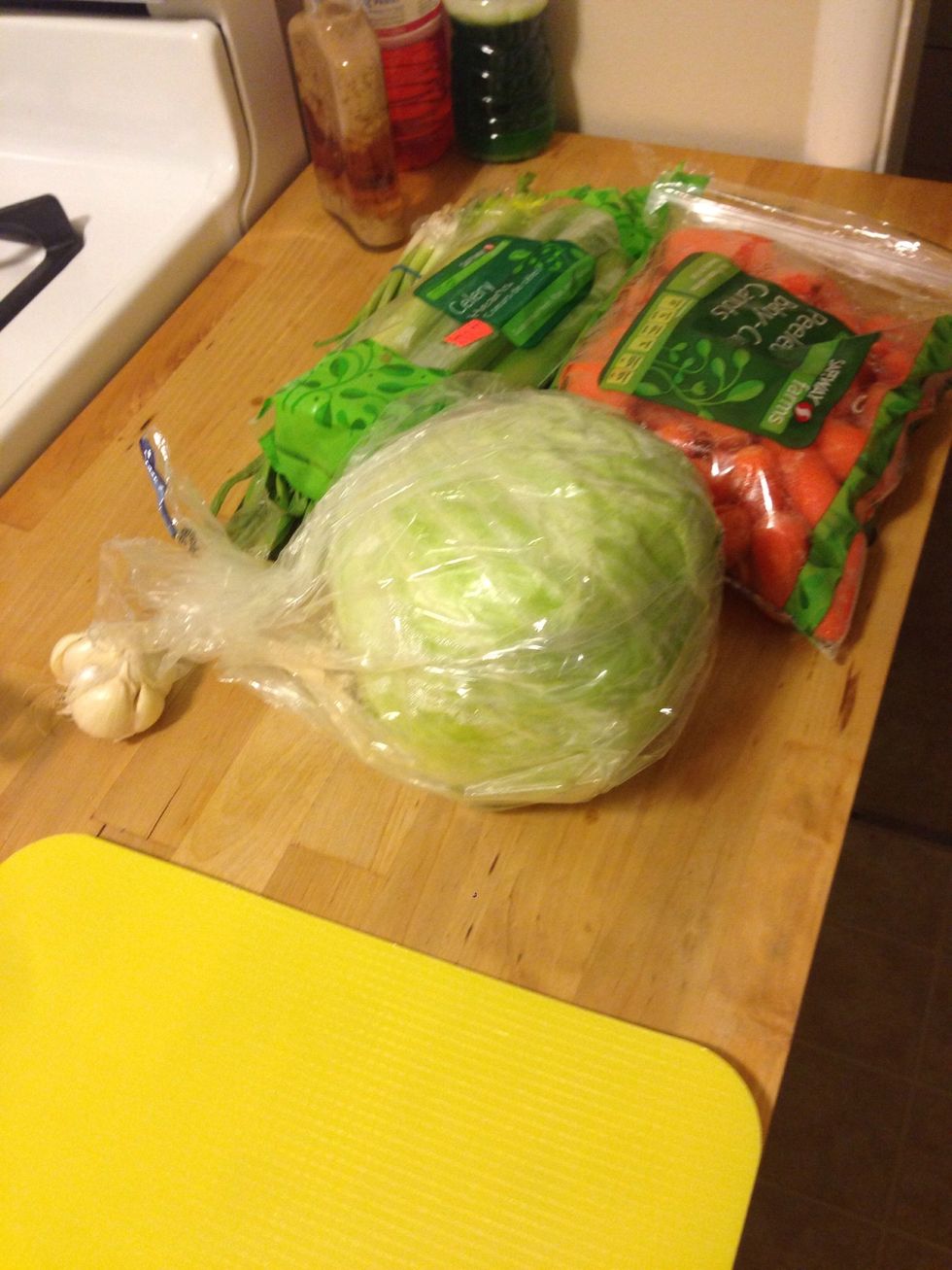 Gather your ingredients.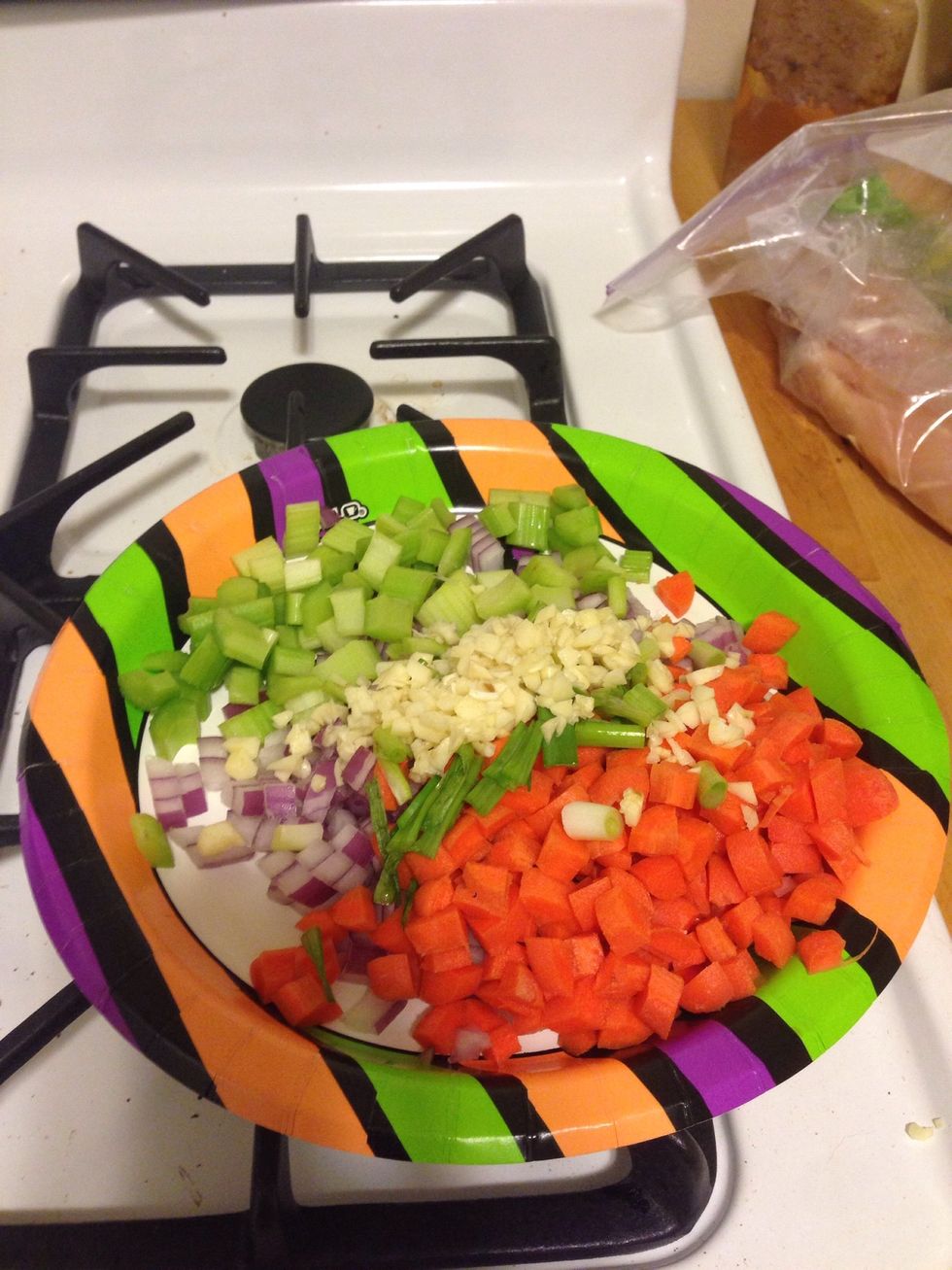 Chop all of the vegetables and almonds and put to the side.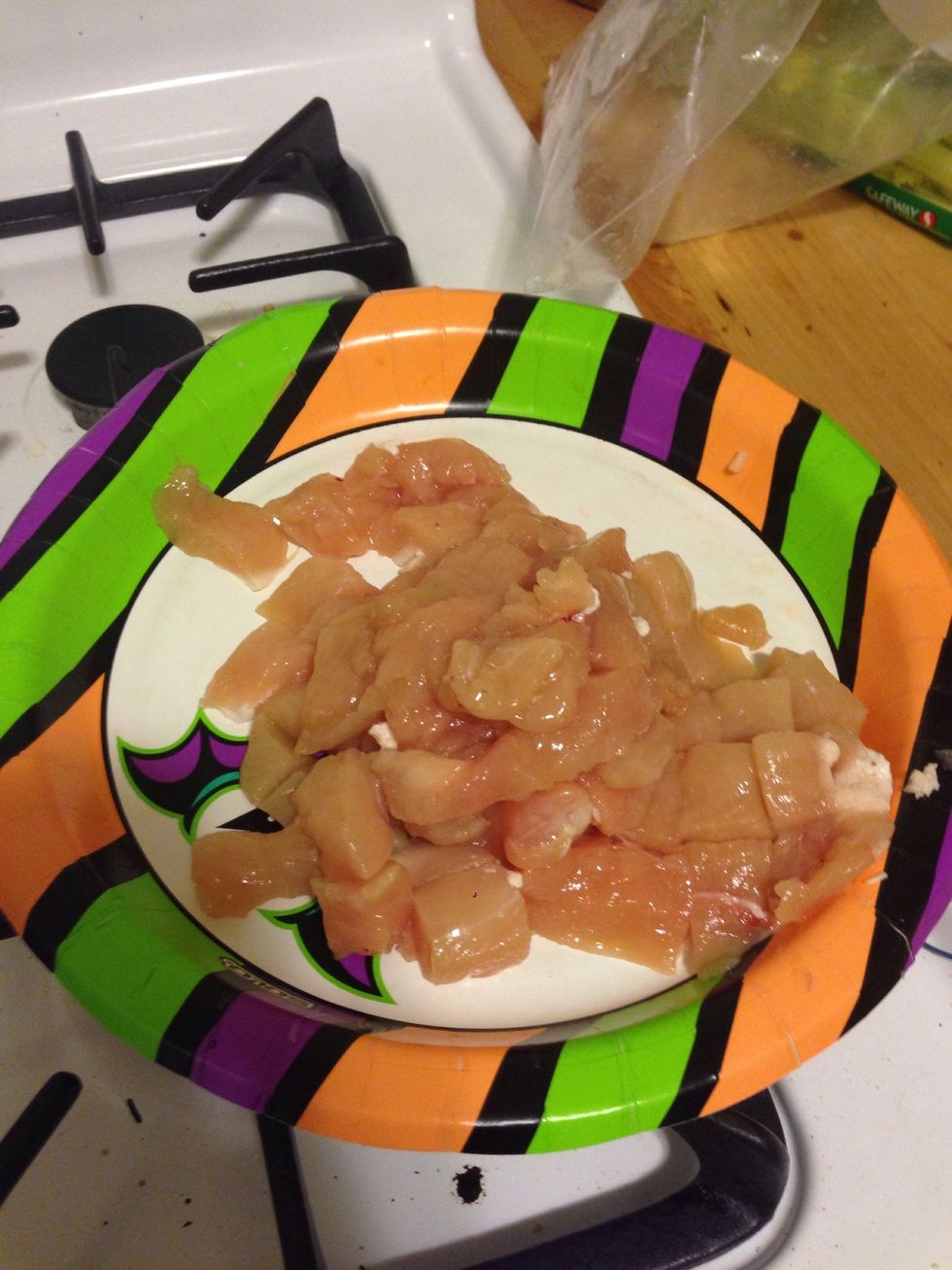 Cube the chicken and put aside.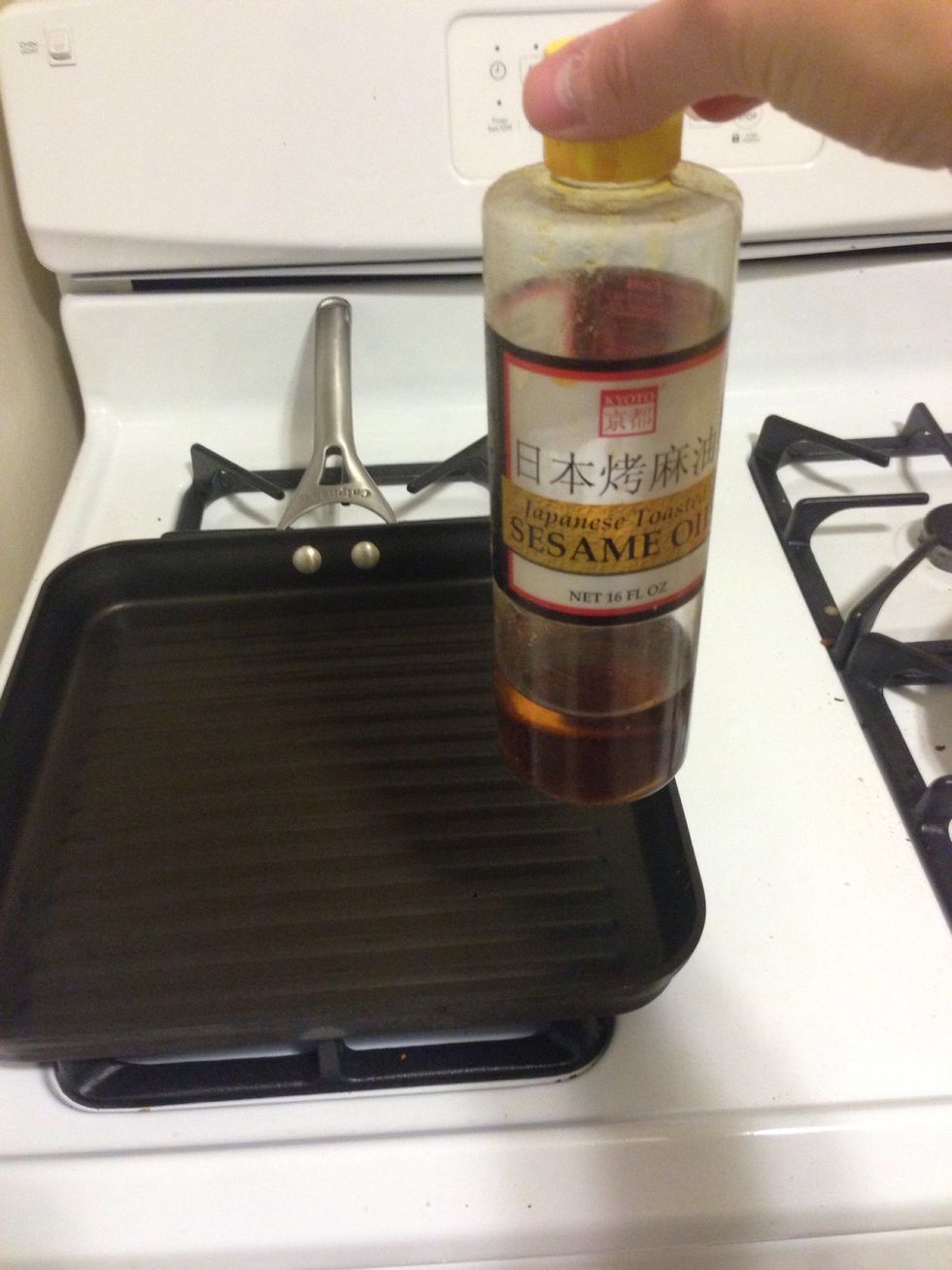 Turn your stove on high heat and add 1 tbsp of sesame oil.
After the oil heats up, add the vegetables and almonds to the pan.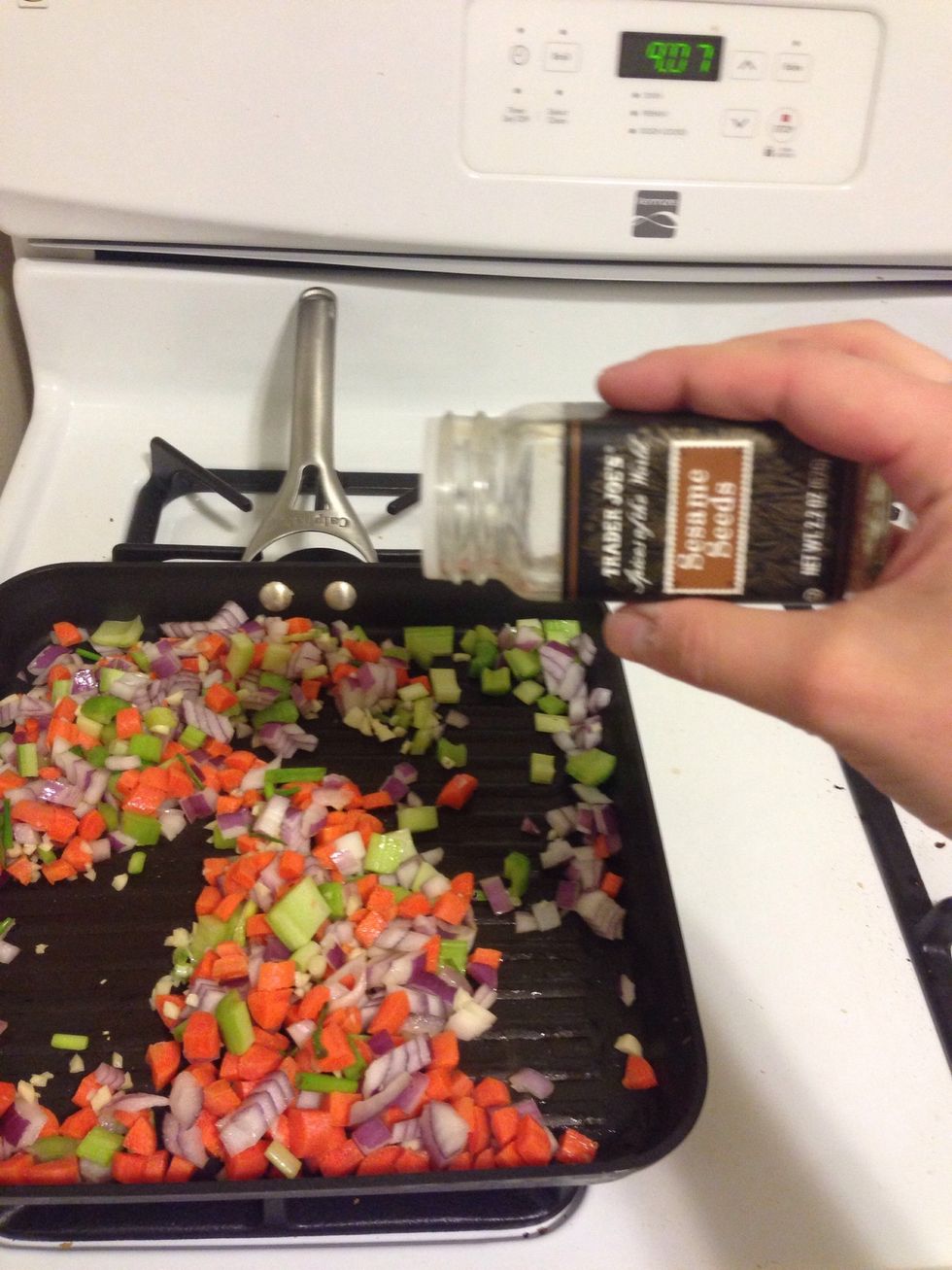 Add 1 tsp of sesame seeds to the mixture.
Add 1 tsp of ginger to the mixture.
Add 1 tbsp of soy sauce to the mixture and stir the mixture until evenly coated.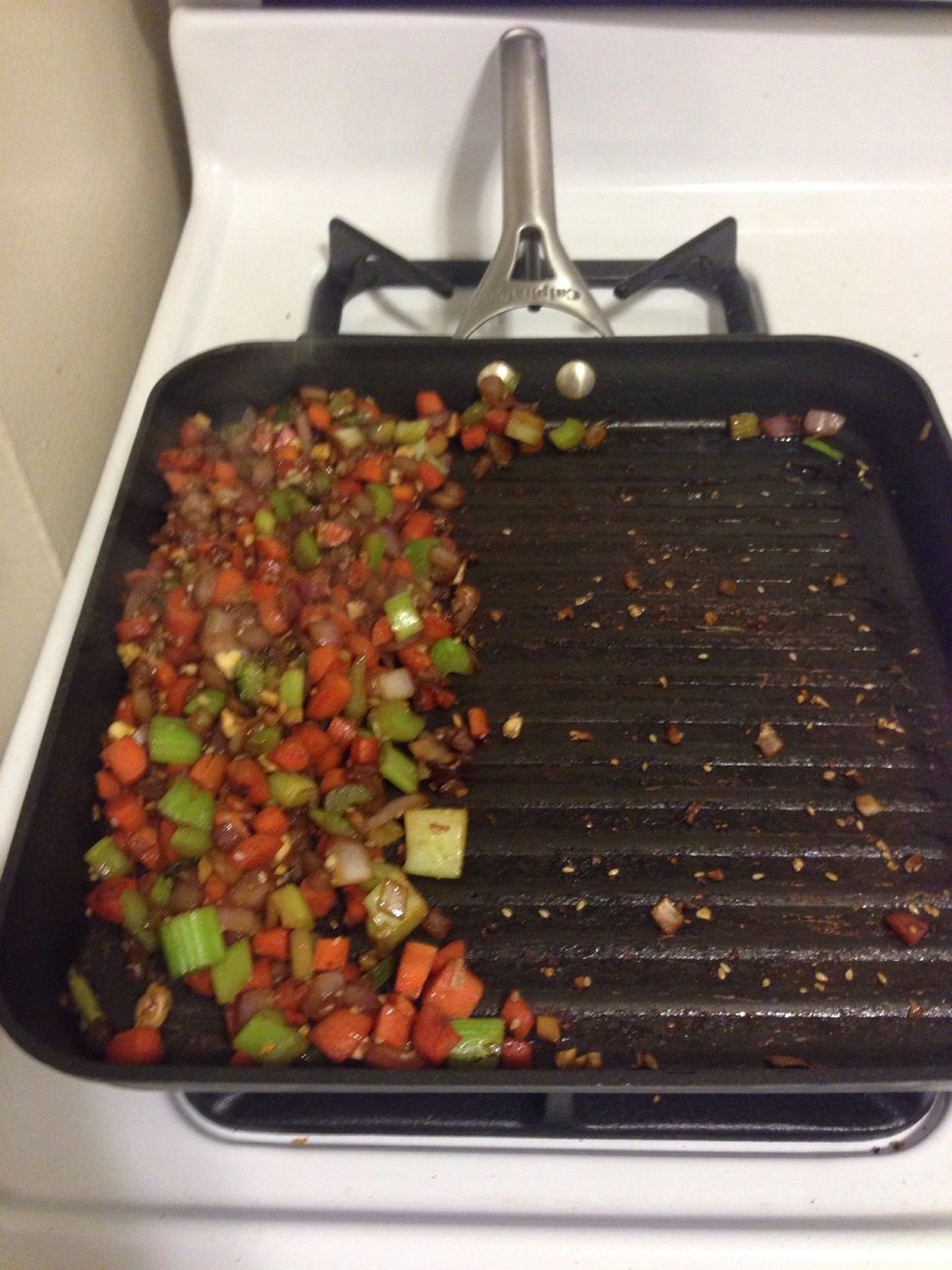 After 8 mins or when the veggies are done, move it to the side so you can add the chicken.
Add the chicken to the pan and cook 4 mins on each side.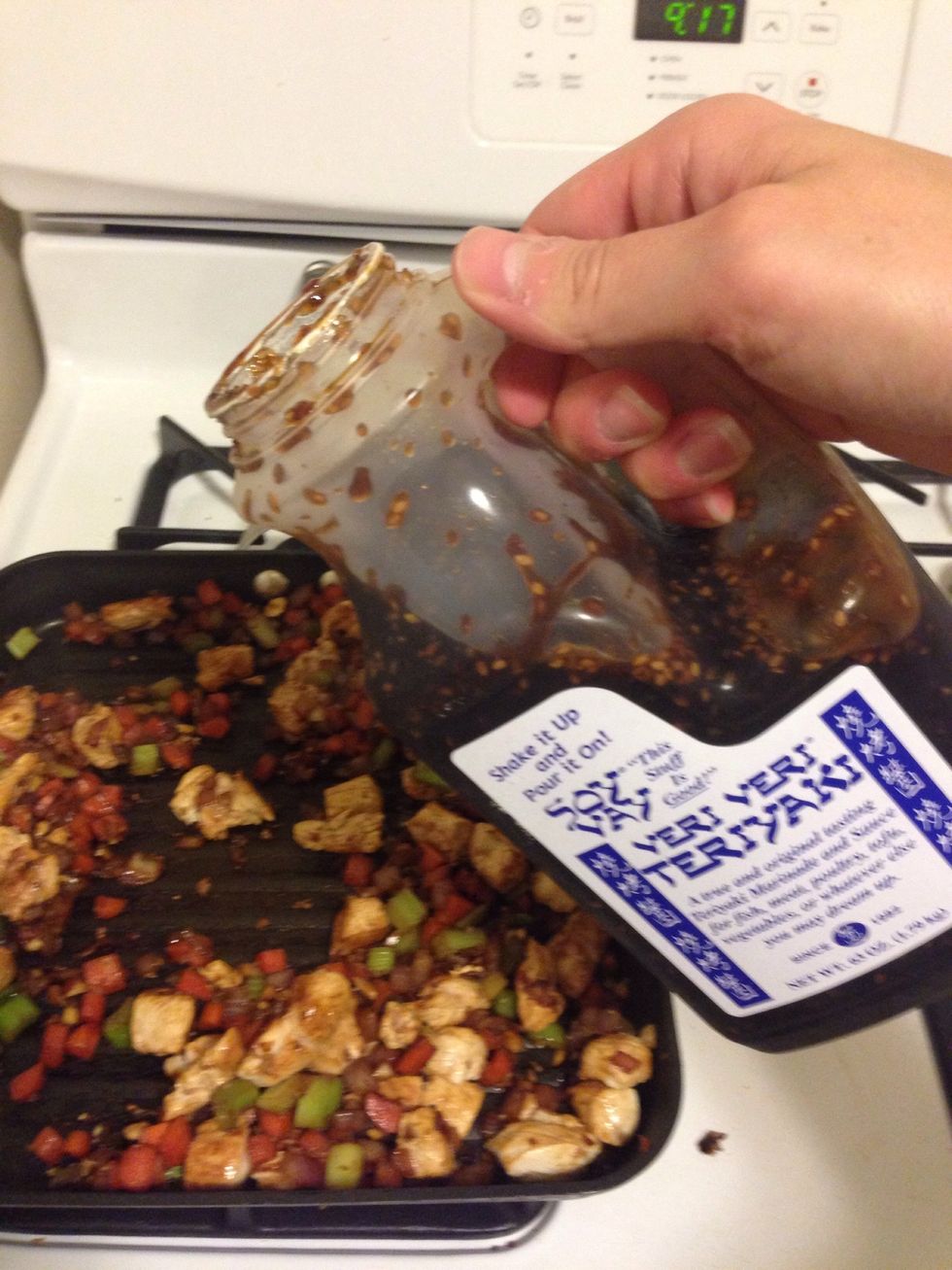 Once you flip the chicken, add 1 tbsp of your favorite teriyaki. I use this brand because it is low on calories and tasty.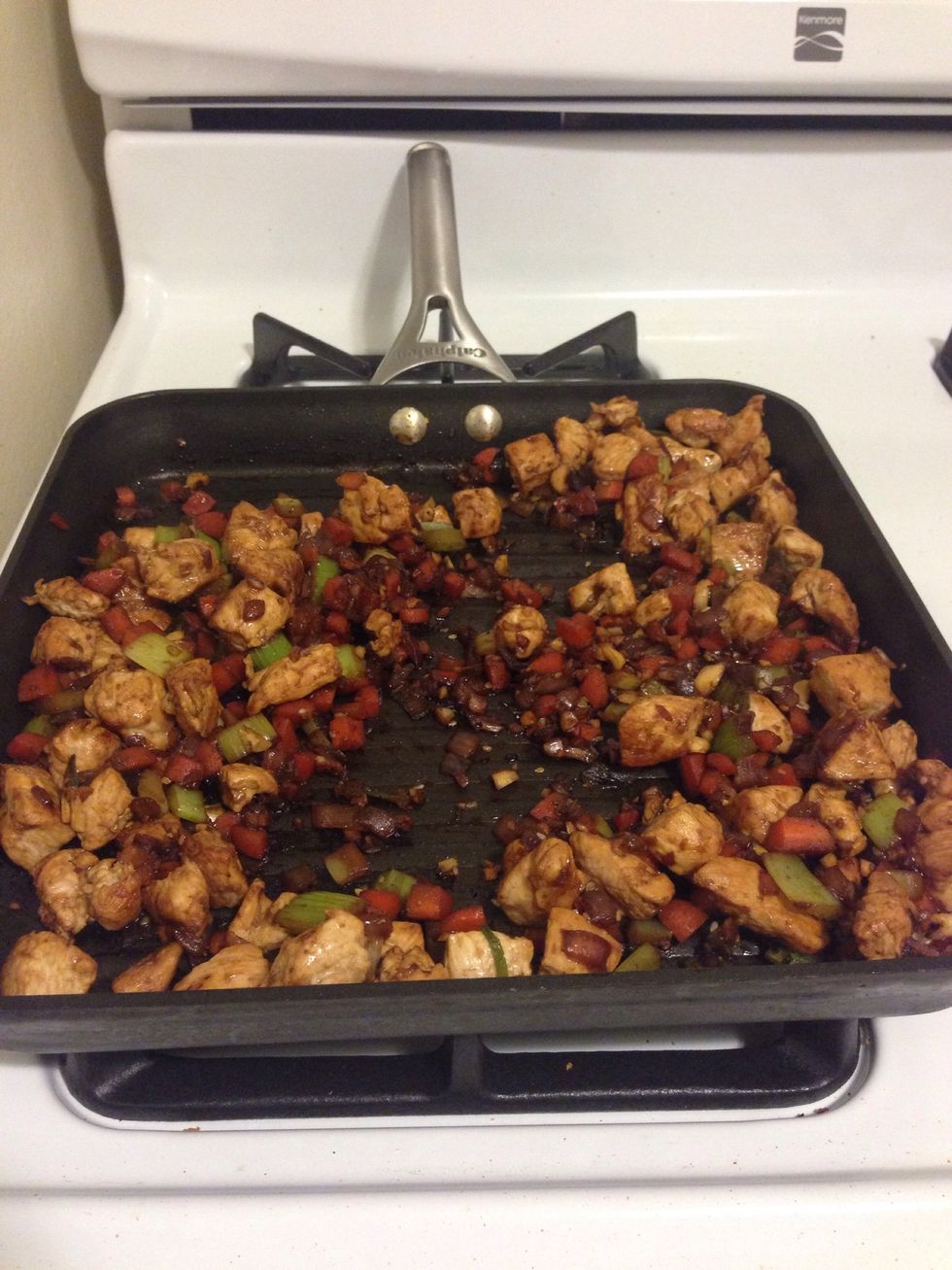 Stir in the teriyaki and cook until the chicken is done.
Serve on a leaf of lettuce and enjoy your tasty, healthy and easy to make meal. :3
2.0 Chicken breasts, cubed
3.0 Stalks of celery, chopped
10.0 Baby carrots, chopped
5.0 Garlic cloves, chopped
1/2 Red onion, chopped
3.0 Green onions, chopped
1.0Tbsp Sesame oil
1.0 Lettuce leaf per roll
10.0 Almonds (optional), chopped
1.0tsp Sesame seed
1.0tsp Powdered ginger
1.0Tbsp Teriyaki
Geeky Kalamity
A nerdy lady that likes to cook. I usually throw ingredients together and it turns out great. :) Ive made it a personal goal to cook everything on the grill.