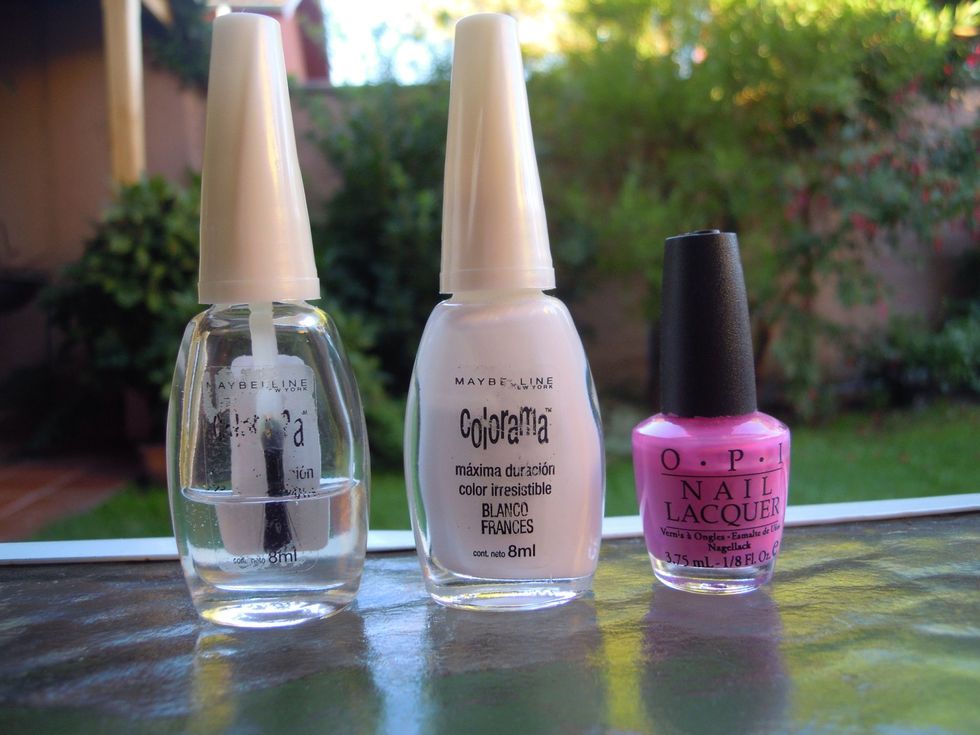 This is what you'll need, plus the Konad Nail stamp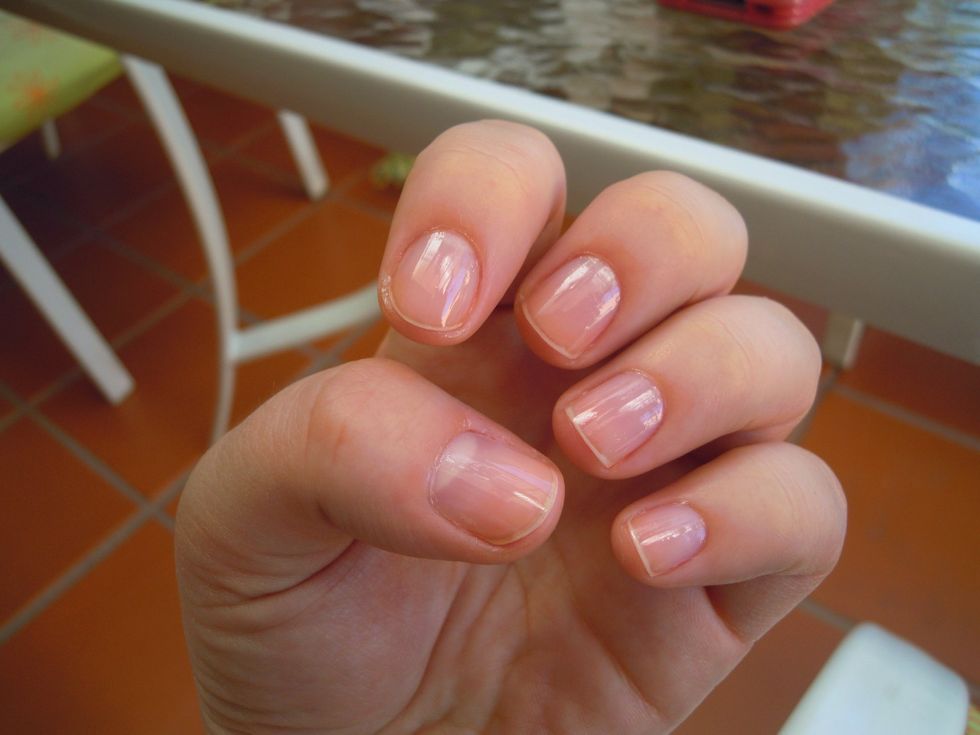 Apply a base coat. Let it dry.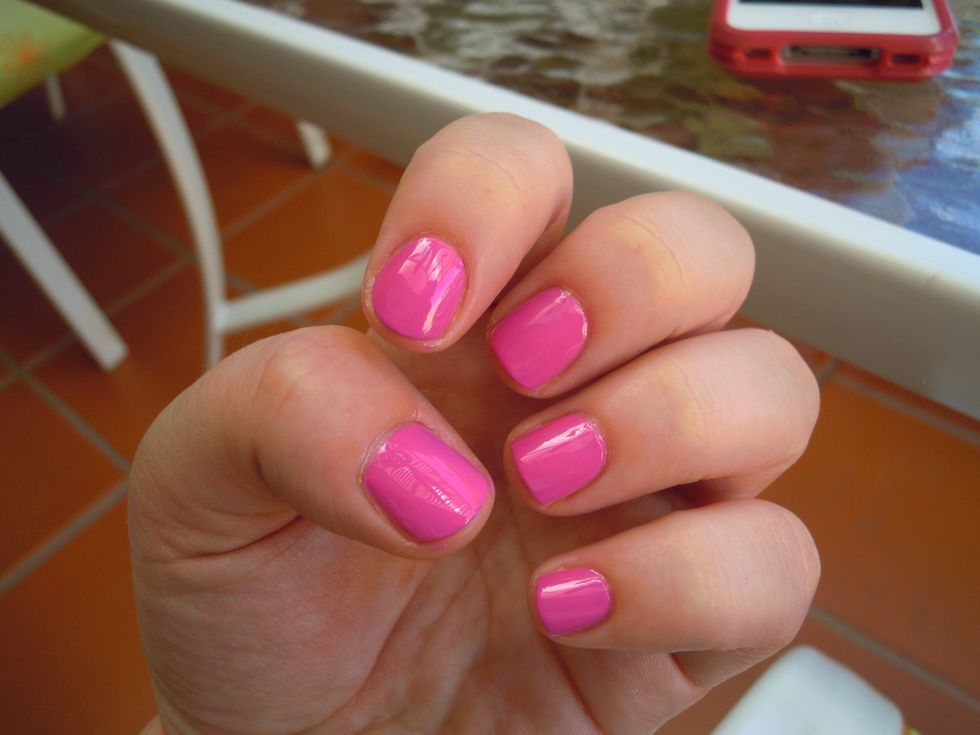 Apply two coats of pink polish.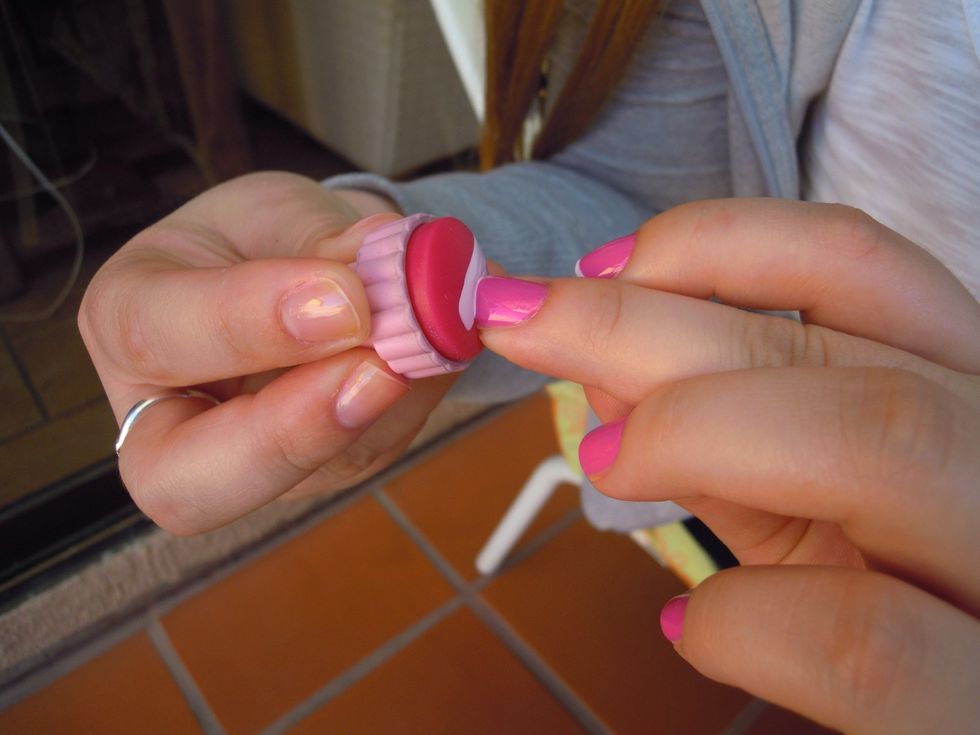 With the Konad Nail stamp make a french manicure using the white nail polish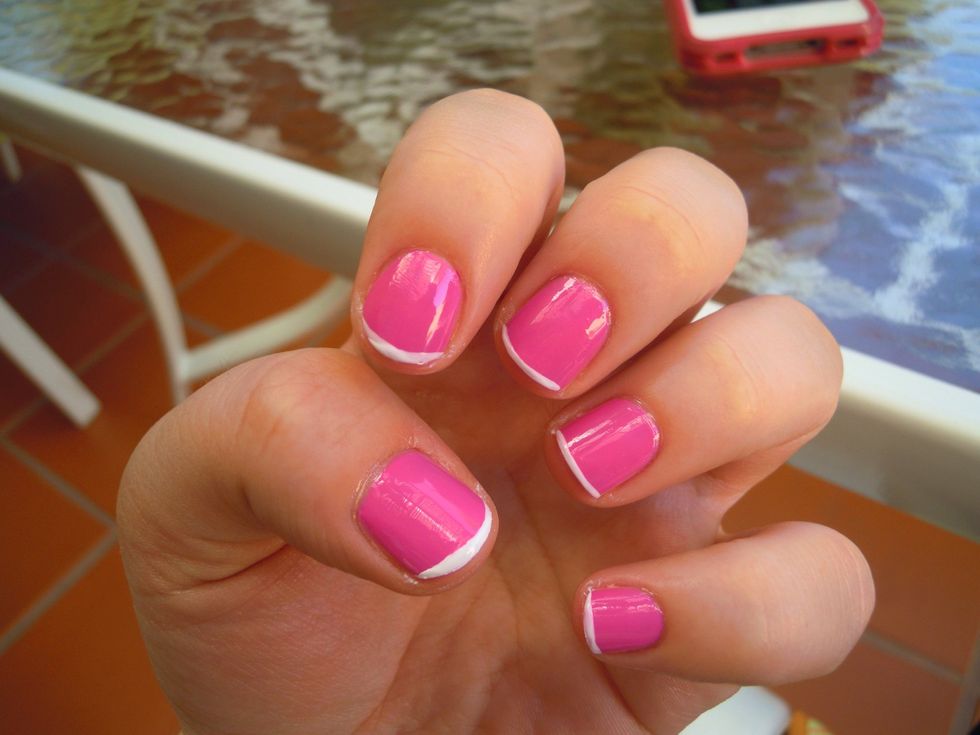 Your nails should look like this.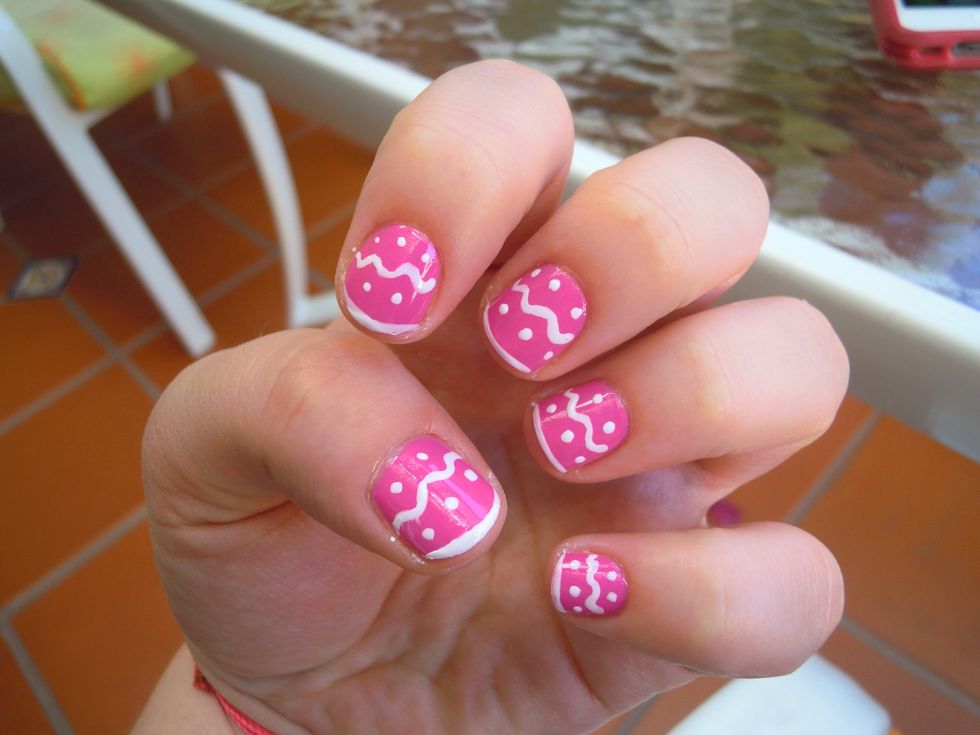 Lastly, make a curled line in the middle of every nail, and draw small points between the line. And you're done! So cute right??
You can also try playing interchanging colors, like this :) have fun this easter!!
Base coat
White nail polish
Pink nail polish
Top coat
Konad nail stamp
Thin nail brush