In this guide I am going to show you how I make several different pairs of my Soda Tab earrings.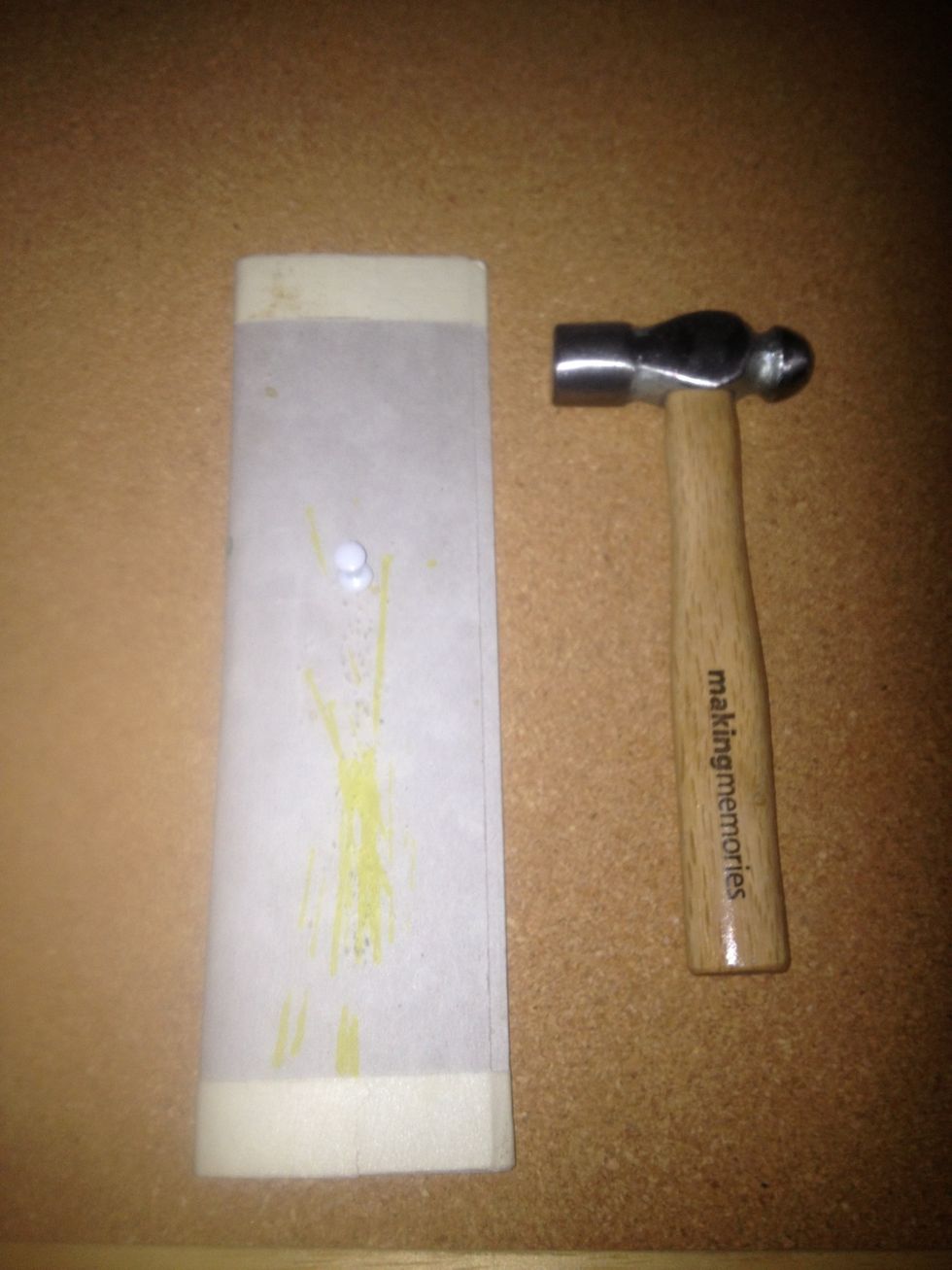 Get a thin piece of cardboard and fold it a few times. Tape the ends to hold the card board together. Grab a hammer and a thumb tack. Pick out two soda tabs to work with.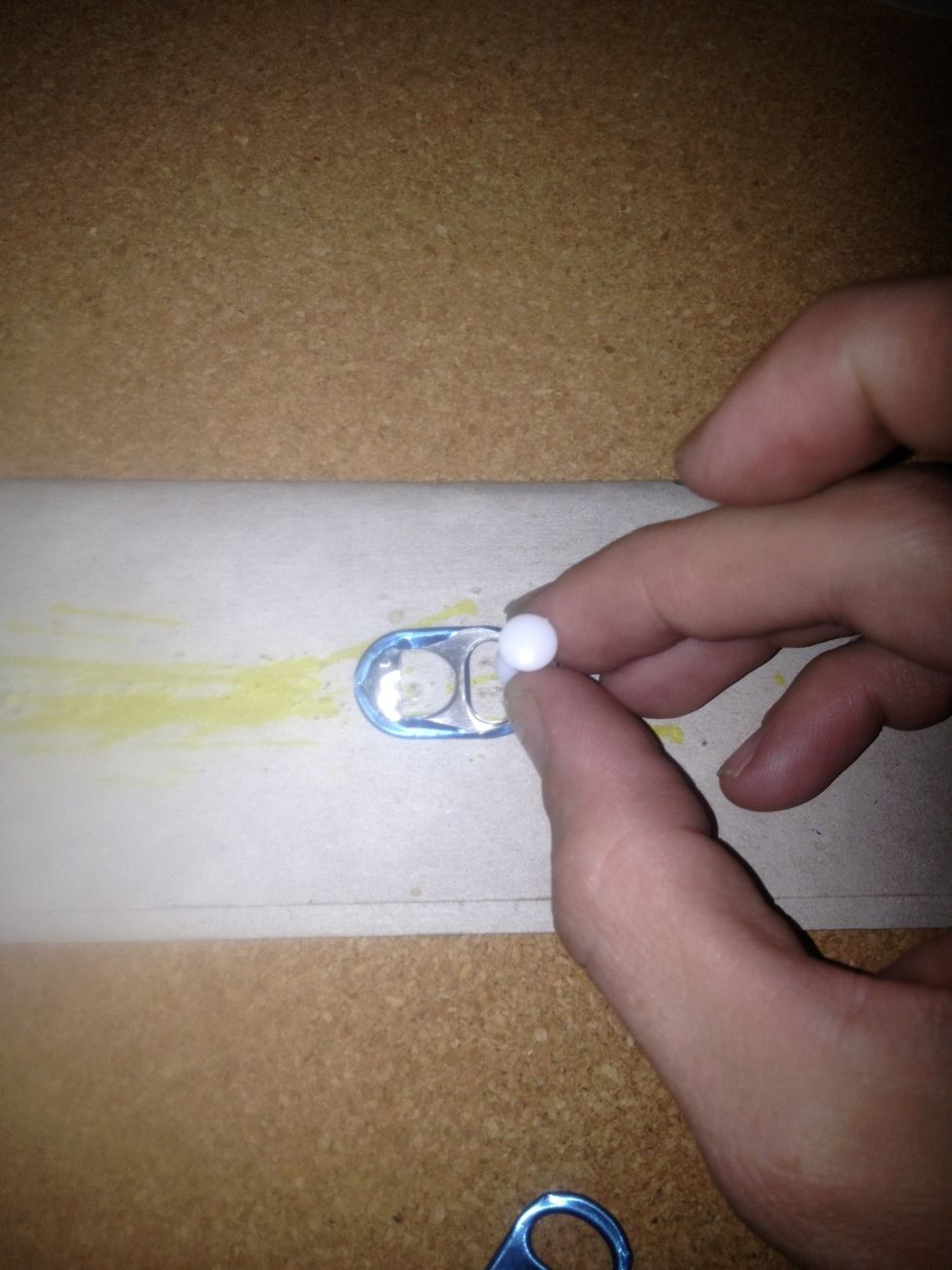 Take your tab and turn it upside down. Put the thumb tack in-between the groves at the top of the tab. Hammer the thumb 4-6 times to make a hole. Twist the thumb tack until it pushes through.
Do the same thing to the bottom. Using a thumb tack makes the perfect hole to attach earring hooks and eye pins.
After making the holes your tab may look like this depending on where you put the holes :)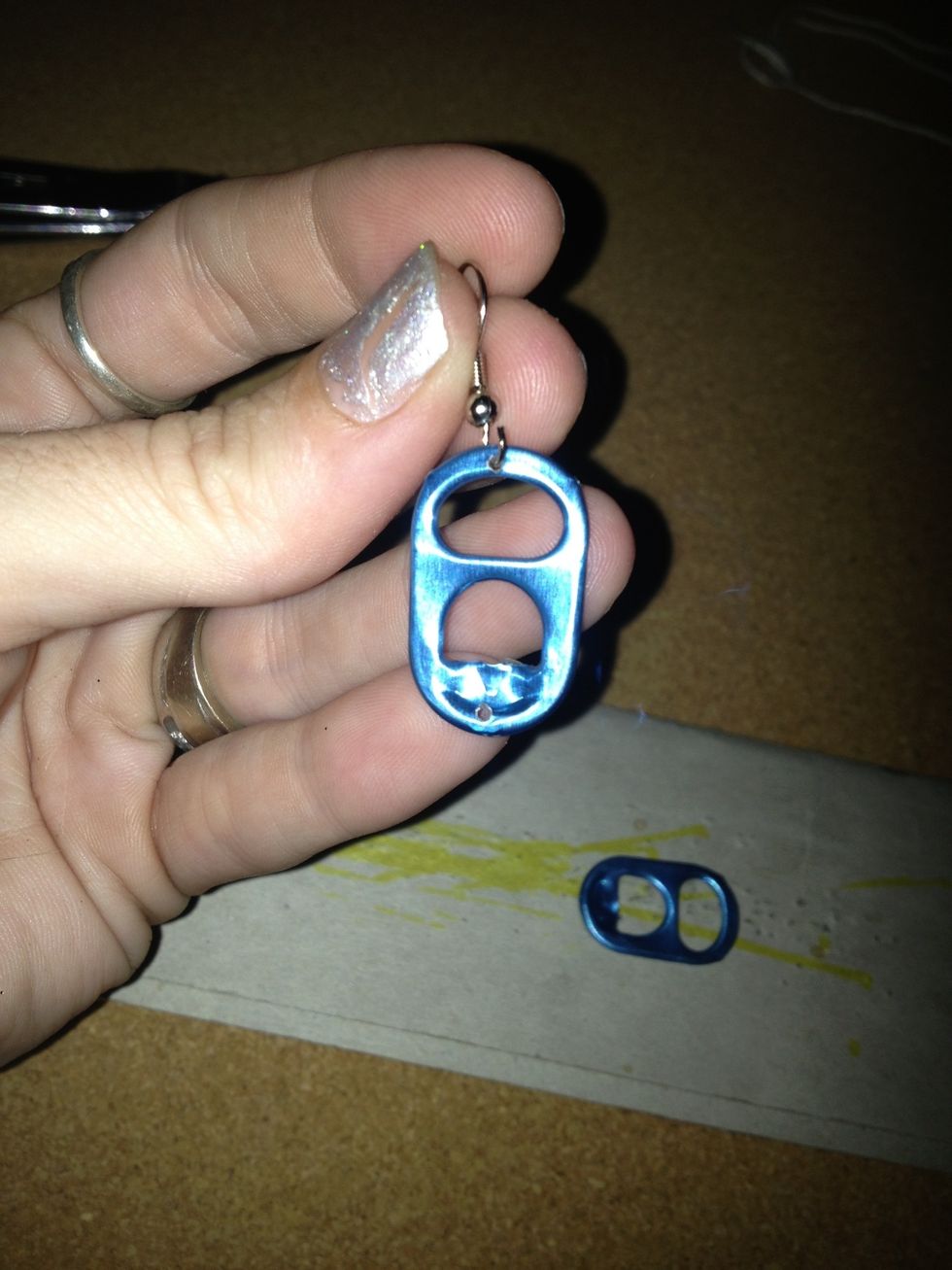 Open the hoop with your pliers. Make sure you face the tab the right way when you put it through the hoop. Close the hoop.
Now it time to decorate it however you want. You can leave it the way it is (without a hole at the bottom), or add some pizazz. I will show you a few variations I have done :)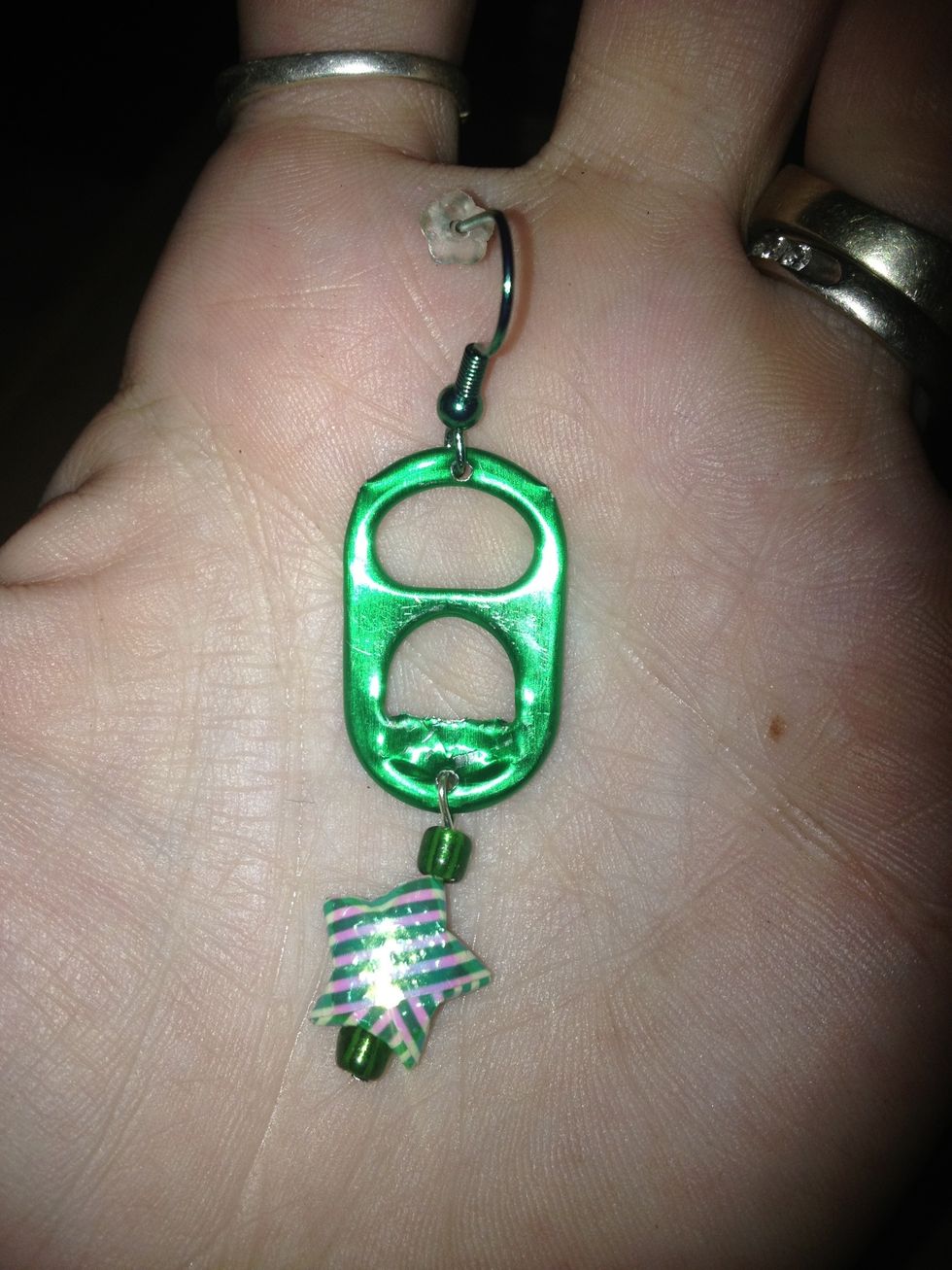 You can add beads and an Origami Lucky Star.
Beads and a Paper Bead.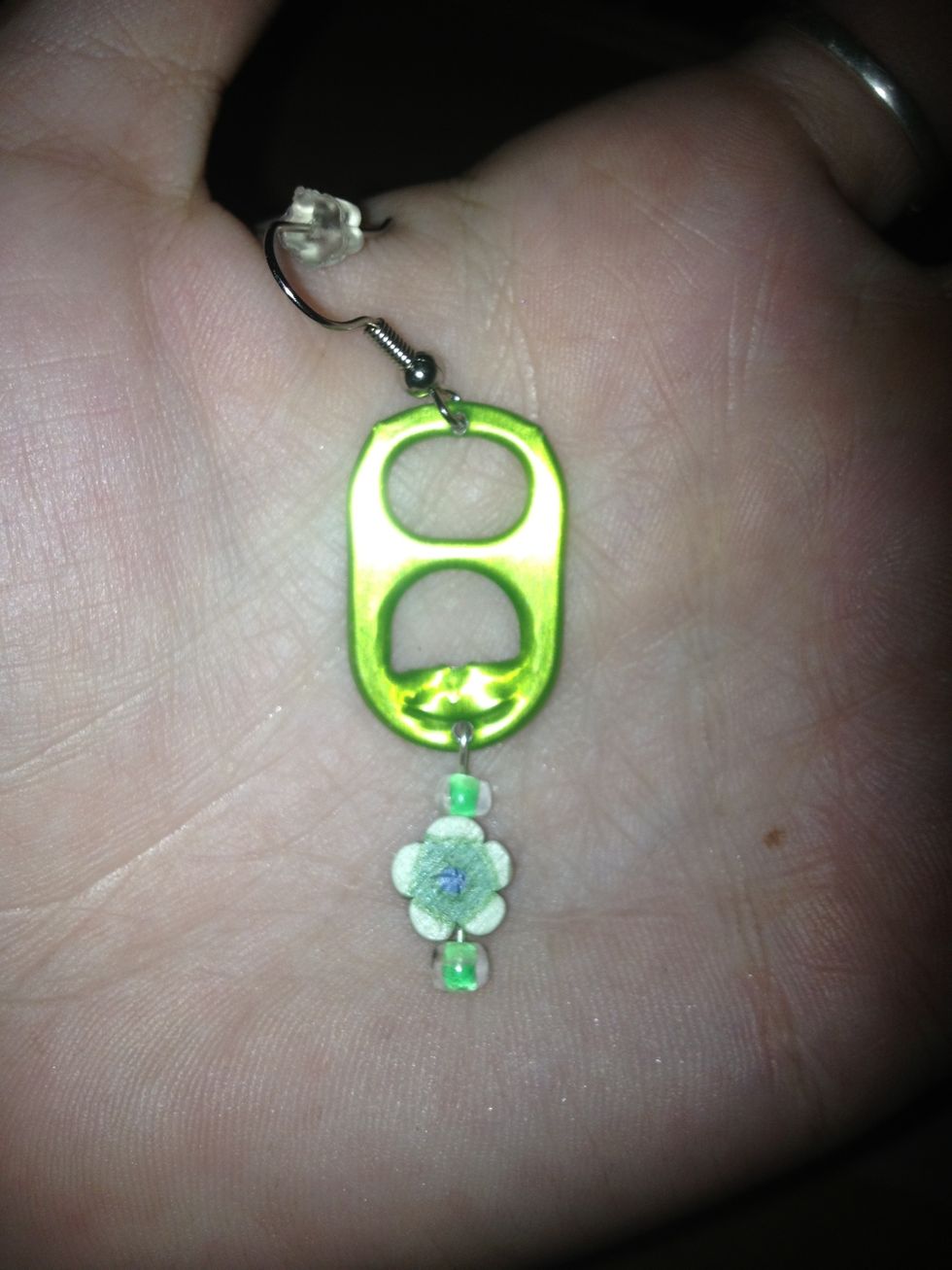 Or beads and a Fimo Bead. Or just beads. Go for anything that matches your own style. I love beads :), and green :)
I love working with Soda Tabs. You can get very creative with them when it comes to jewelry or crafts. My next guides will show you how to make these to types of earrings.....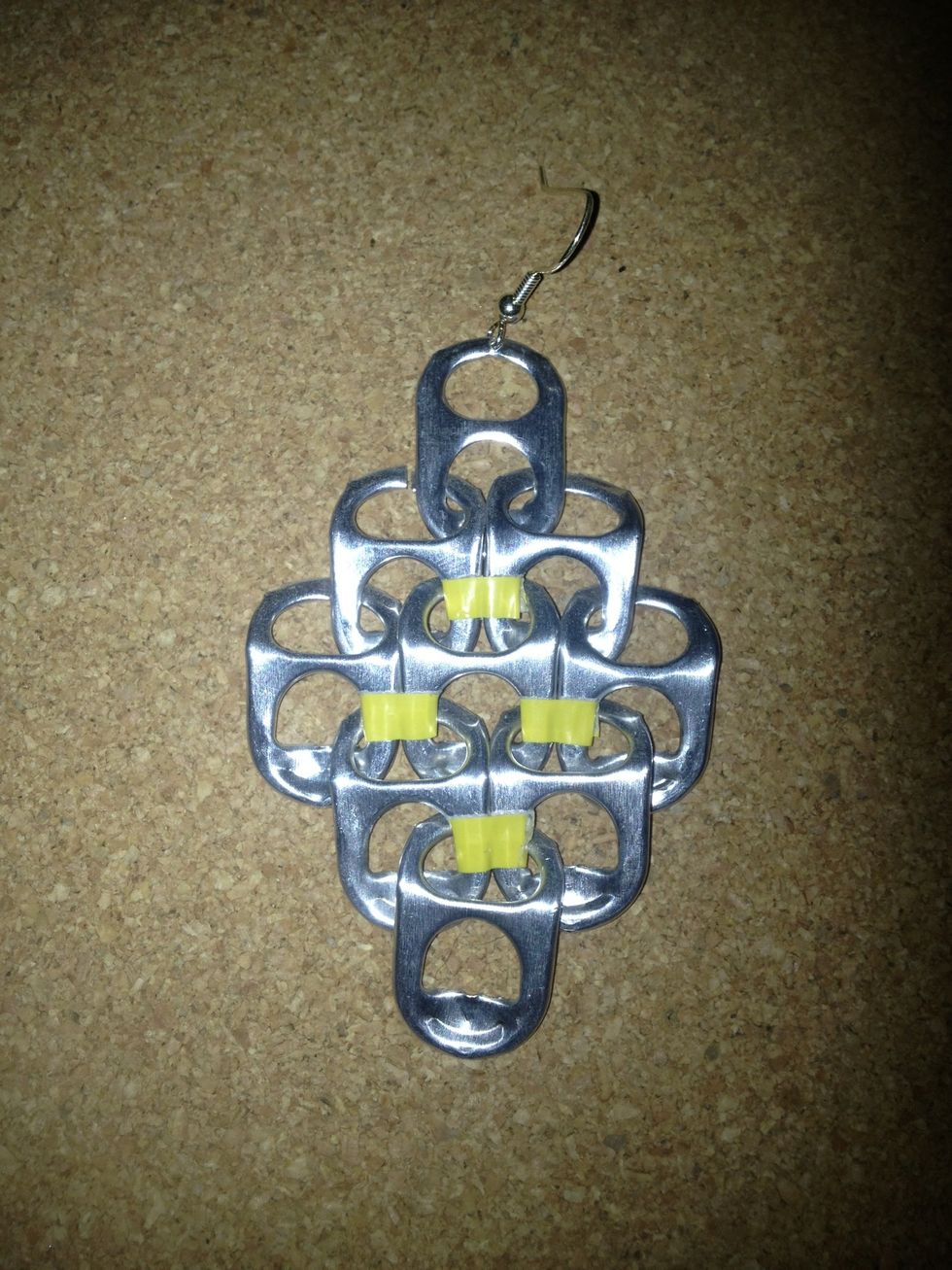 Chandelier earrings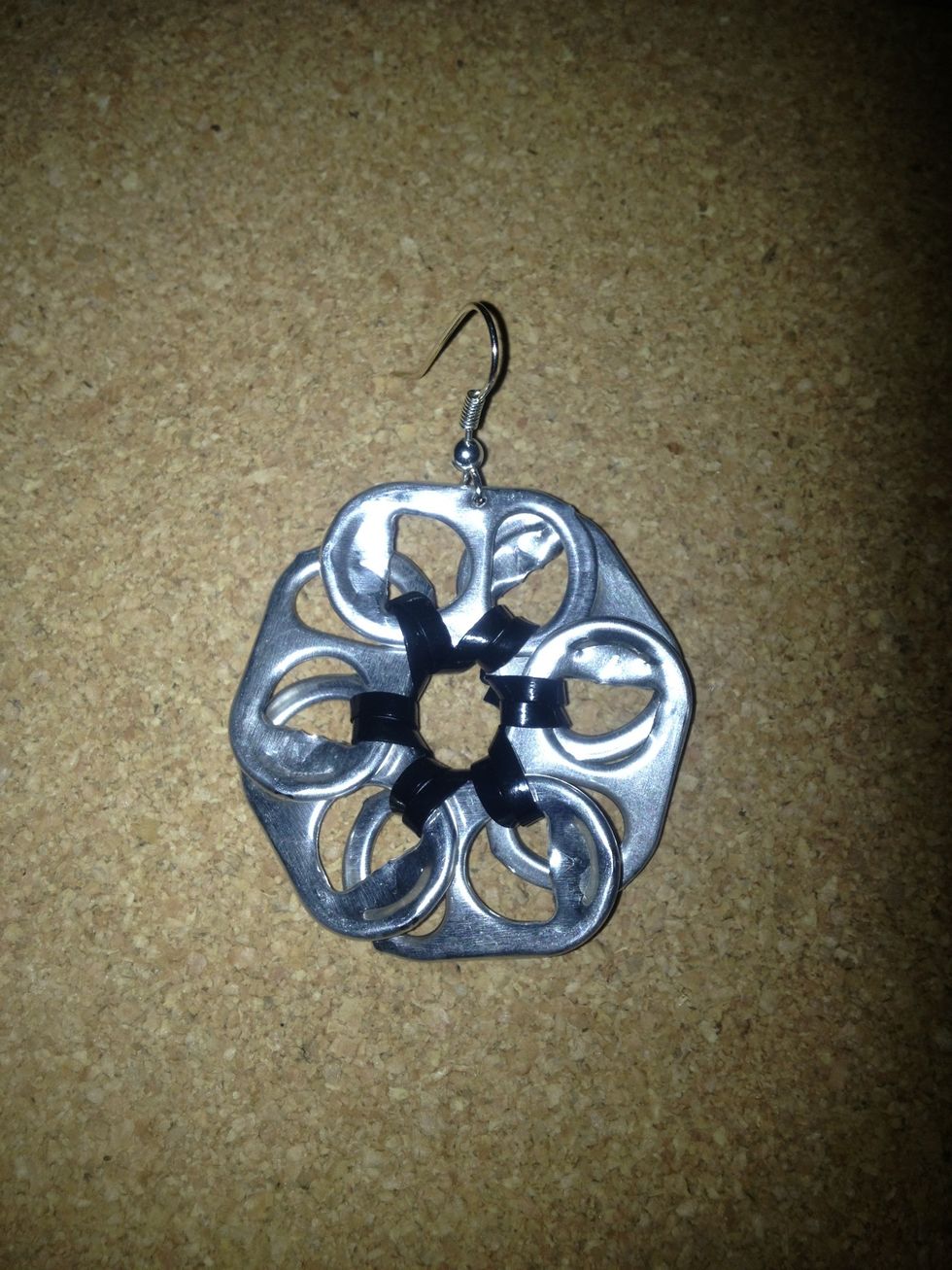 Flower earrings
I hope you enjoy this guide and gets some inspiration in your jewelry making :)
Soda tabs
Hammer
Thumb tack
Earring hooks
Eye pins or head pins
Beads, Lucky stars, paper Beads
Duct tape
Needle nose pliers
Tiffany Dahl
I am a mother of 3 and a crafter by nature. I love making bracelets, earrings and working this soda tabs!