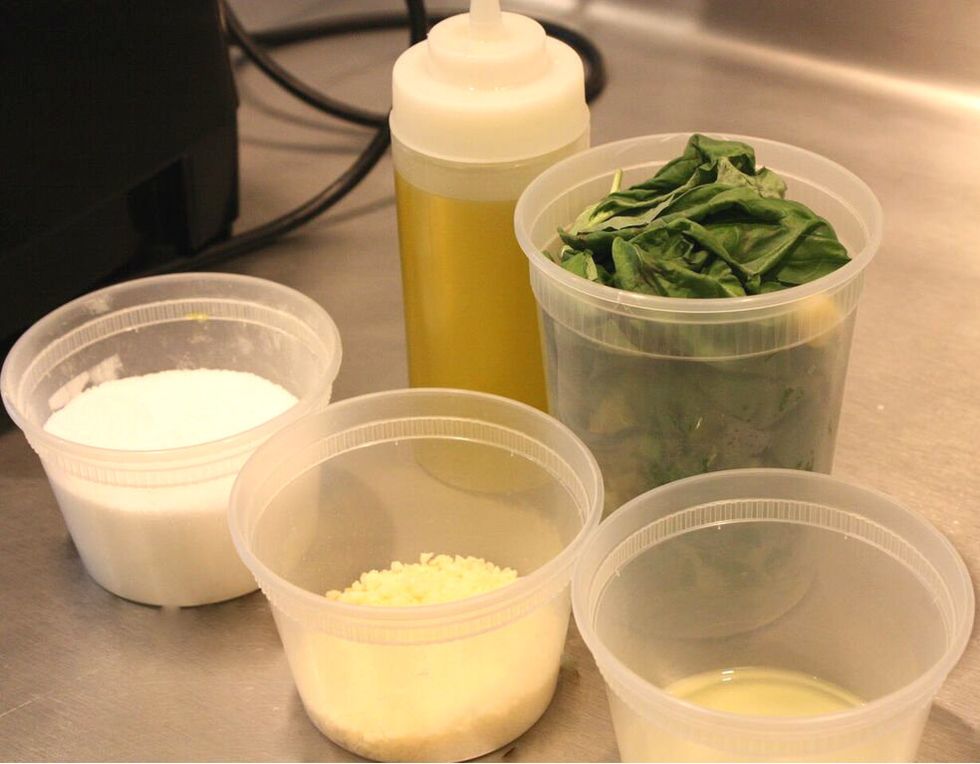 Mise en Place!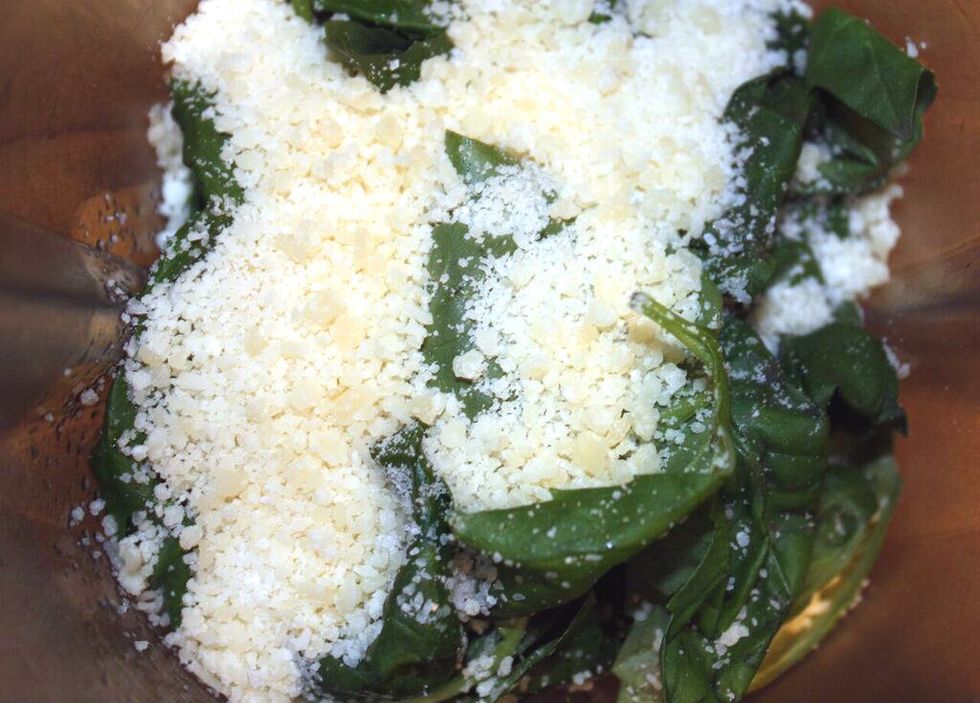 In a blender, add the basil, spinach, garlic, lemon juice, and parmesan cheese.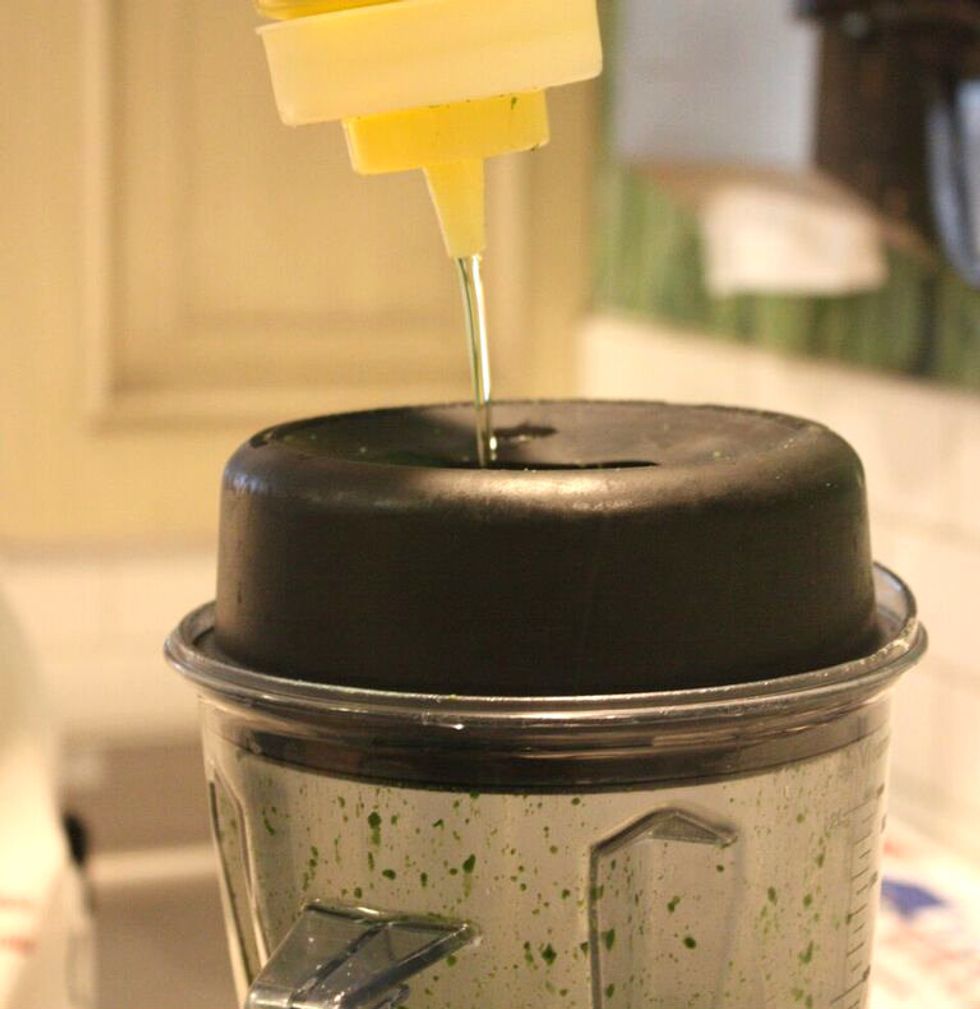 Begin adding the grapeseed oil in a slow steady stream. Season to taste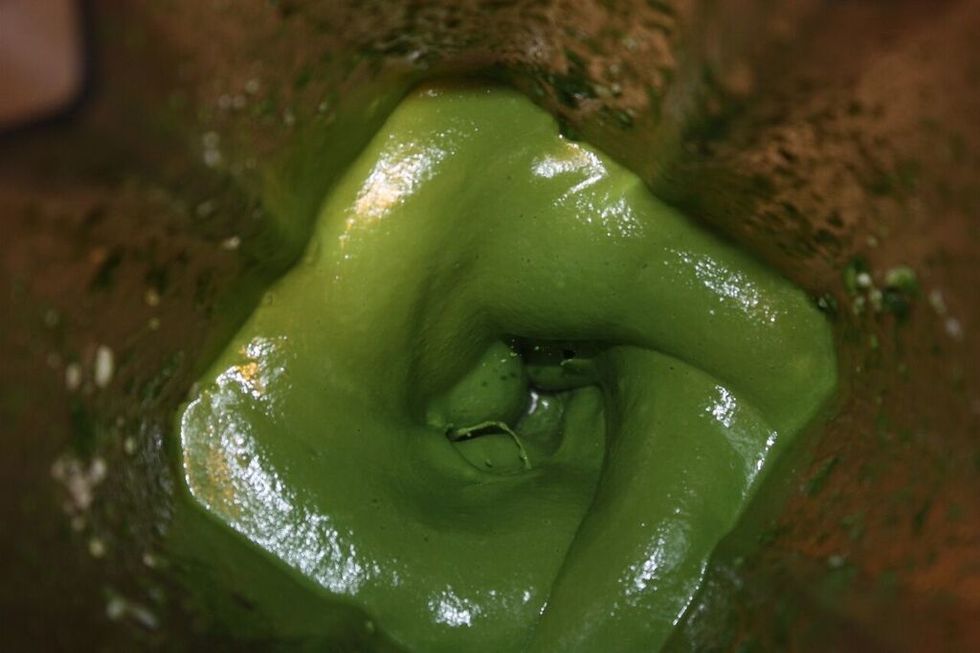 Blend until smooth.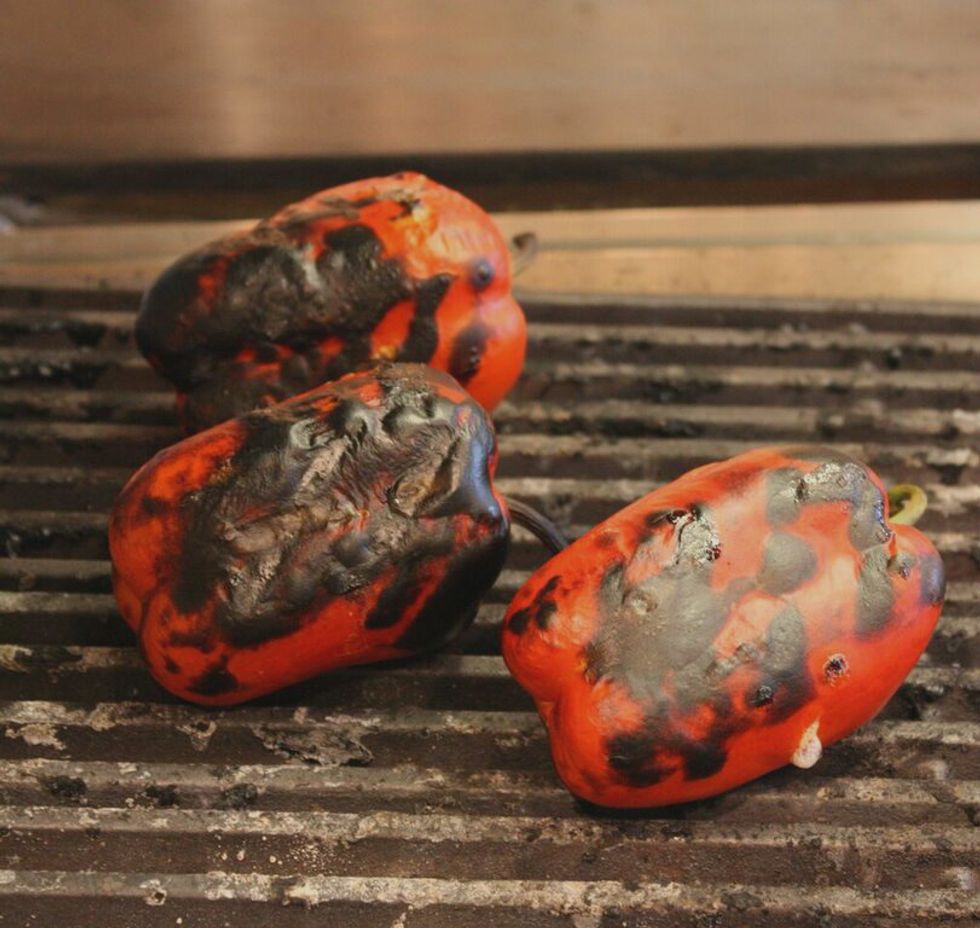 On a char grill or an open flame, blister the peppers until the skin has become bubbled and blackened.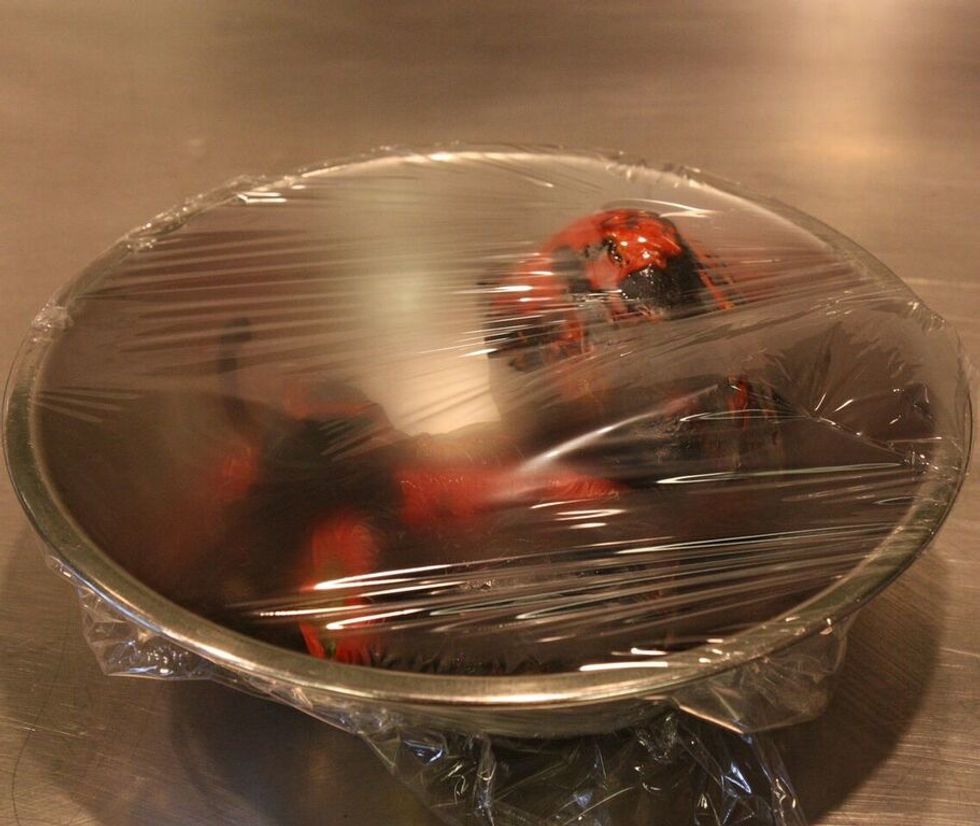 Place the hot peppers in a bowl, and cover with plastic wrap. Place the bowl in a warm spot for about twenty minutes. The peppers will "sweat", and the skin will naturally separate from the flesh.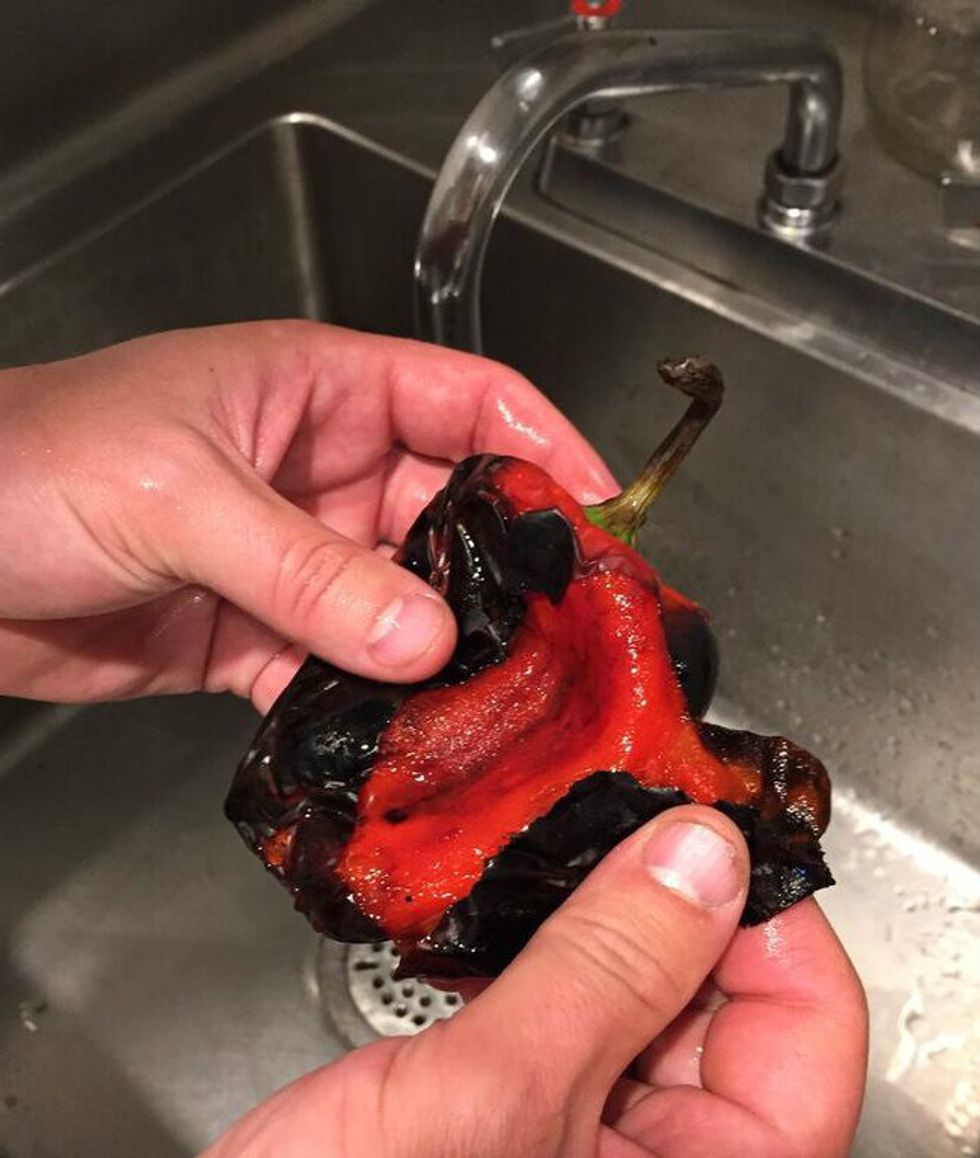 Wet your hands and begin to remove the skins from the peppers, along with the stem and seeds.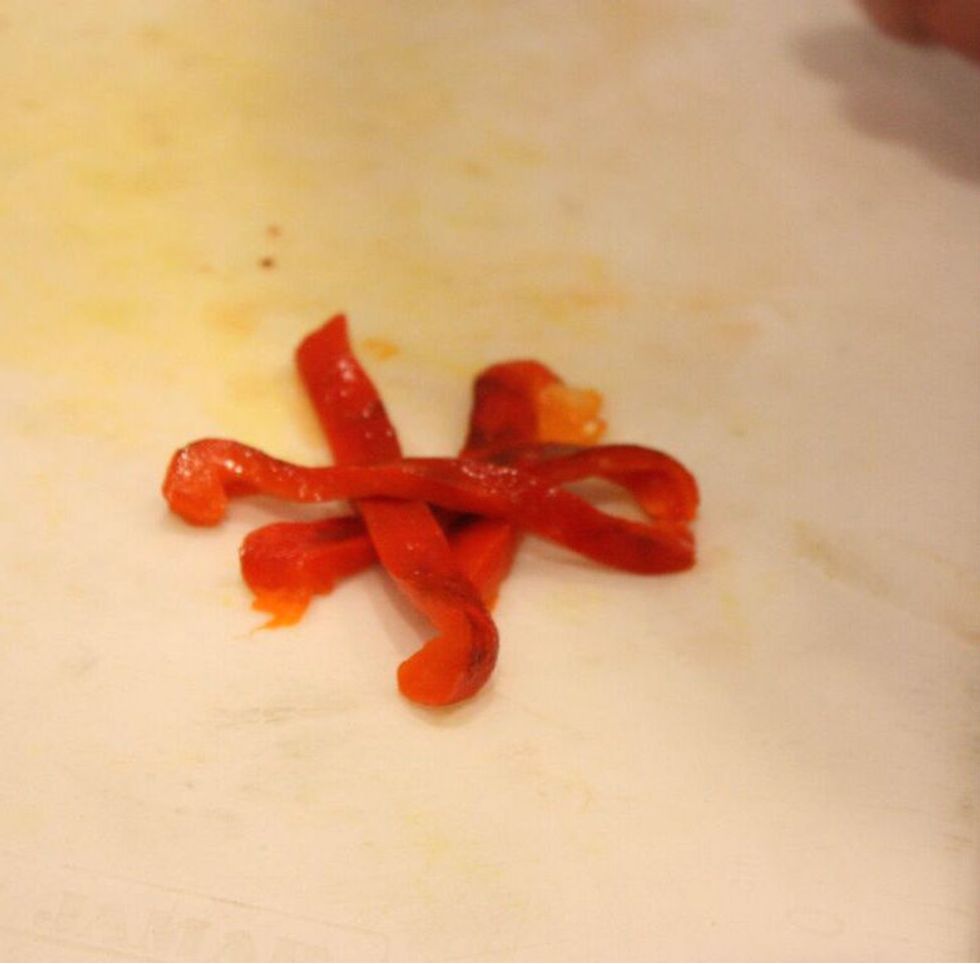 Cut the peppers into desired shapes.
In a heavy bottomed pot, heat the ½ C. of Olive Oil until the oil becomes very fluid but is not fuming.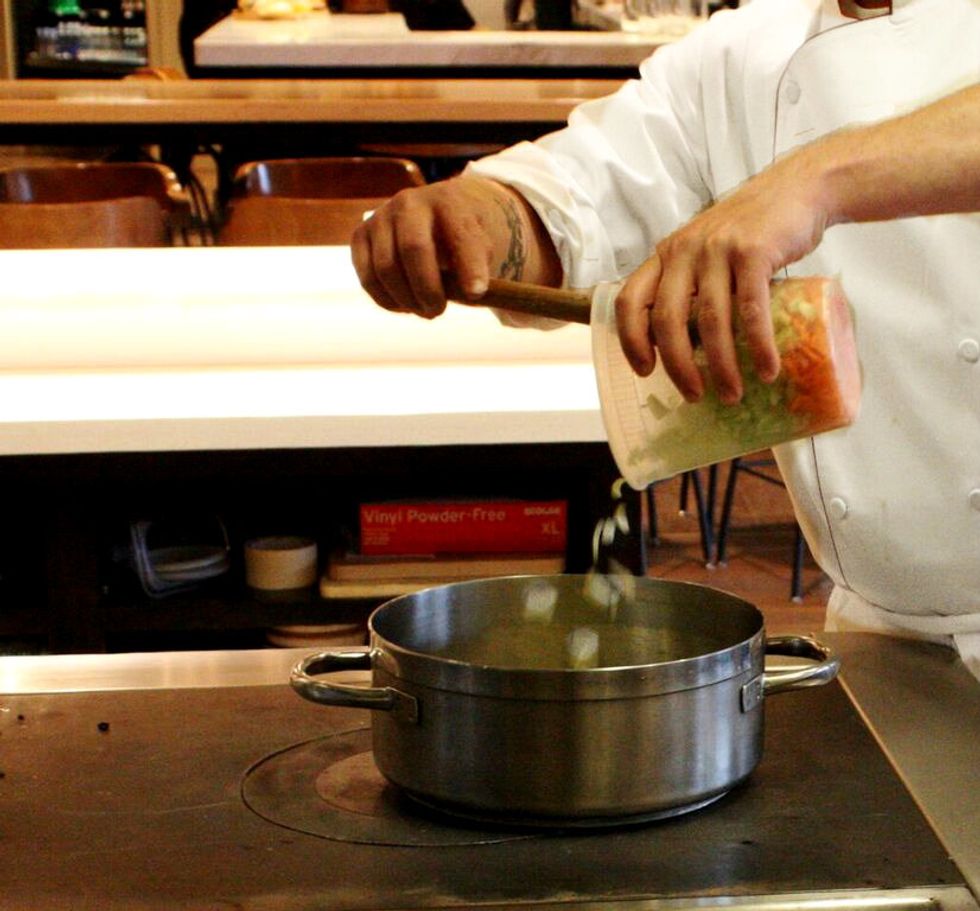 Add the Onion, Celery, and Garlic, along with a pinch of salt. The salt will draw moisture from the vegetables as they cook gently, allowing them to sweat in their own juices.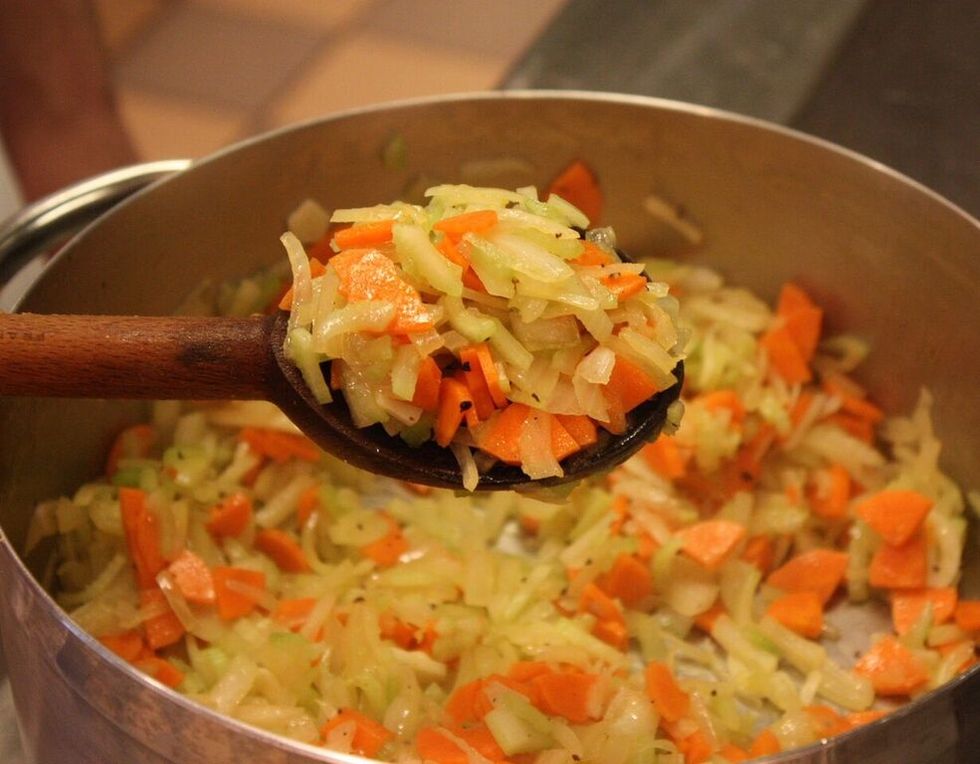 Vegetables should glisten.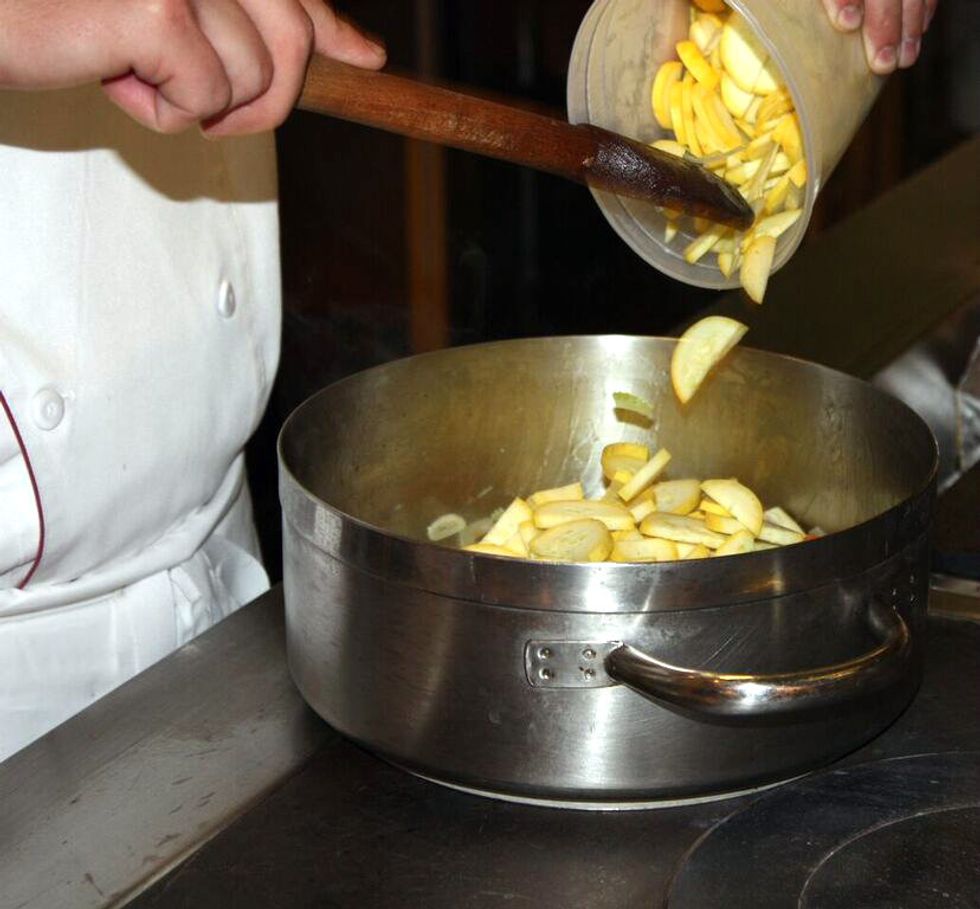 Add the Yellow Summer Squash, along with another pinch of salt, and again, allow to cook until the squash is fully cooked and soft.
Puree the soup in a blender. Only fill the blender half way and make sure there is enough liquid in the blender to puree properly.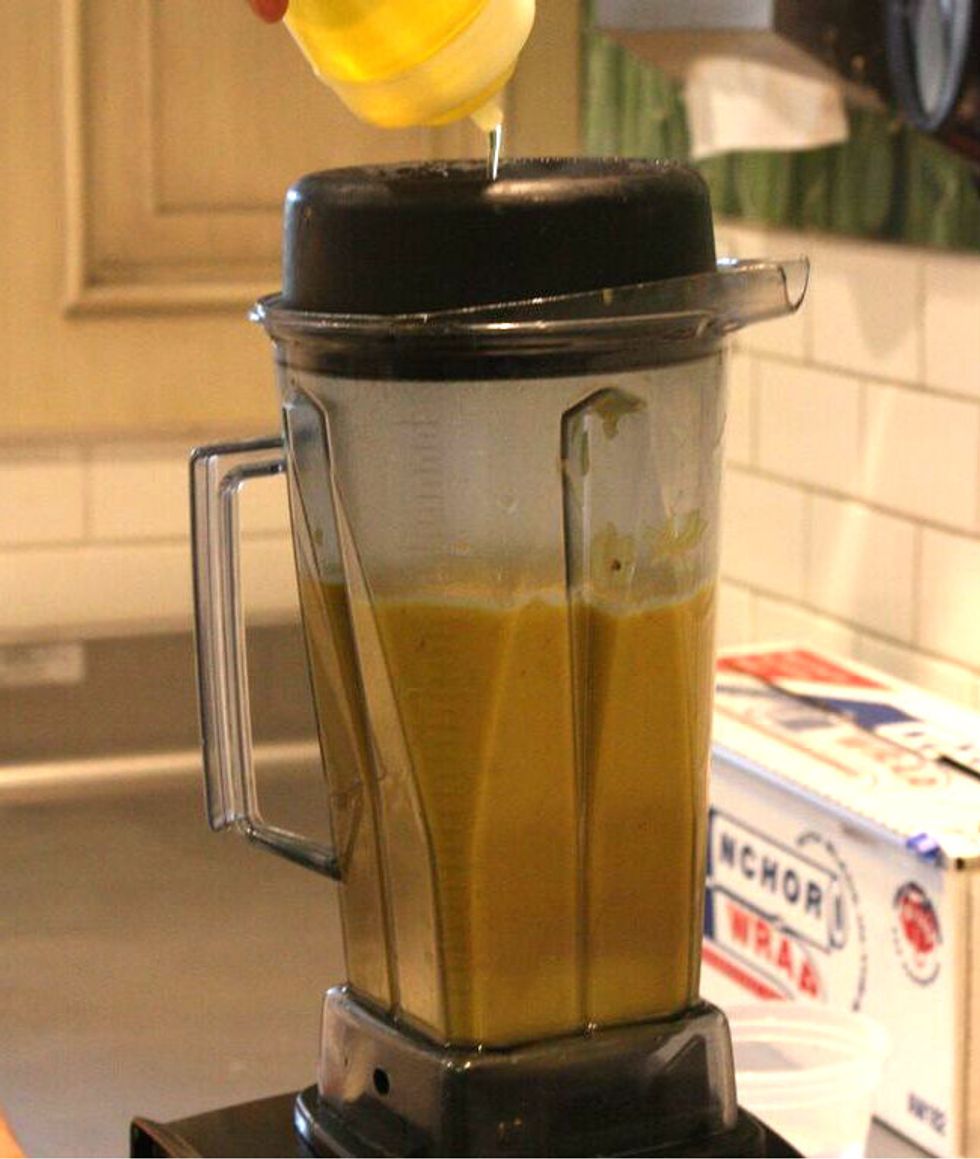 While the soup is pureeing, drizzle olive oil in to make it very smooth, and of course, season to taste with salt and pepper.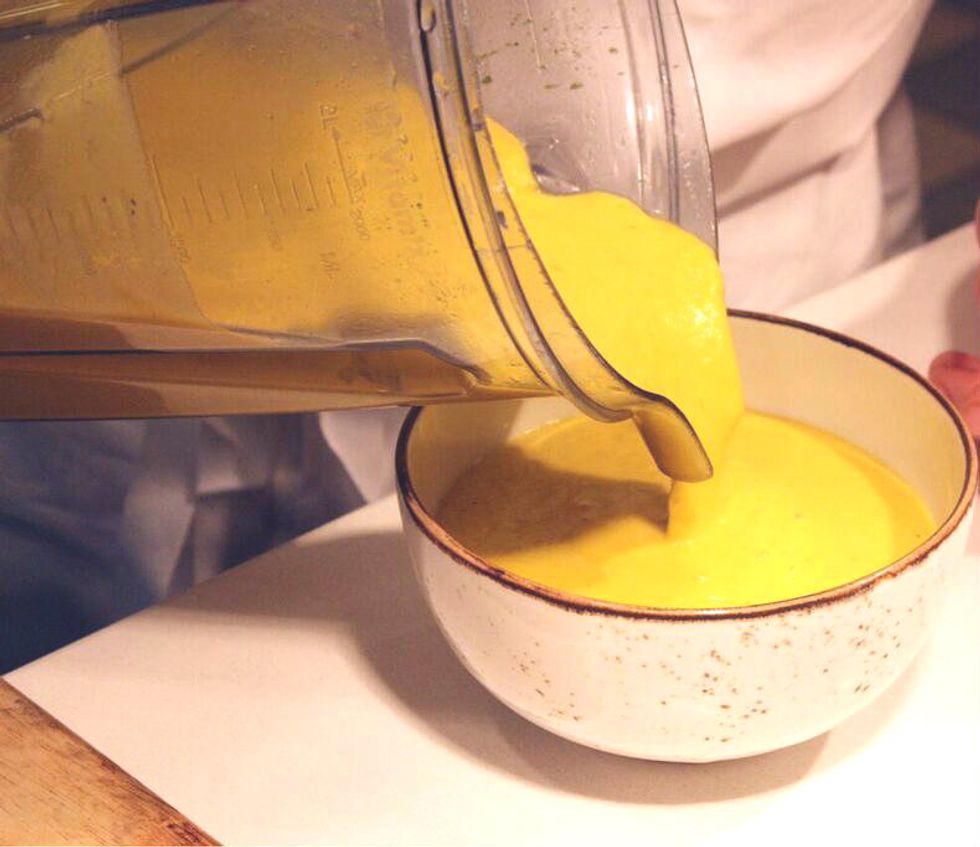 The soup may be poured after pureeing.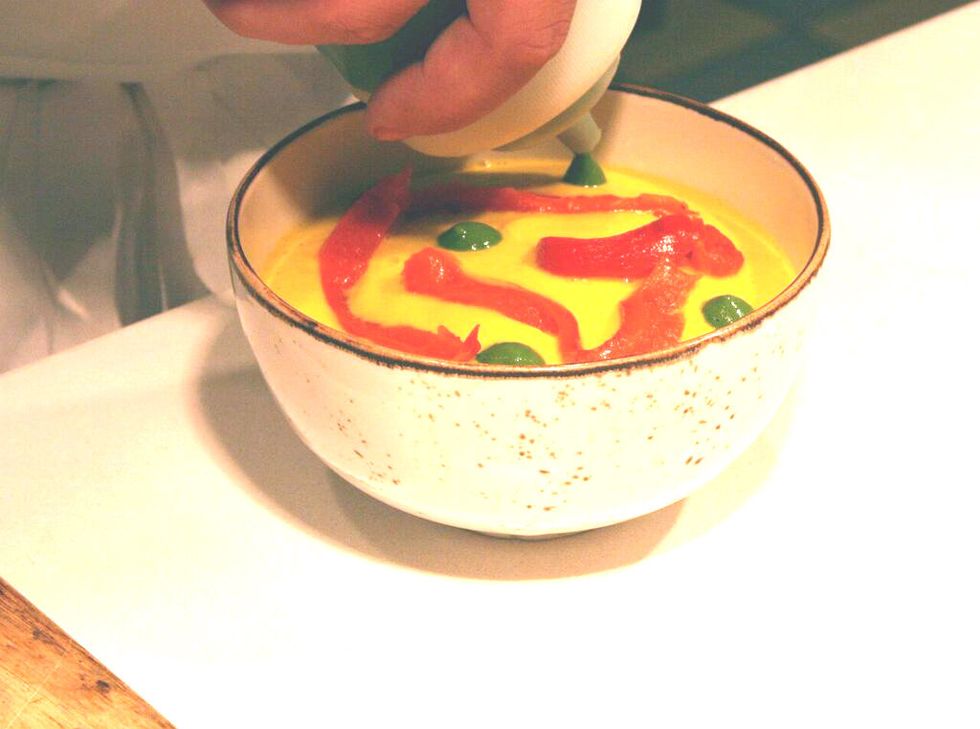 Garnish with peppers, pesto, olive oil, salt and pepper to taste.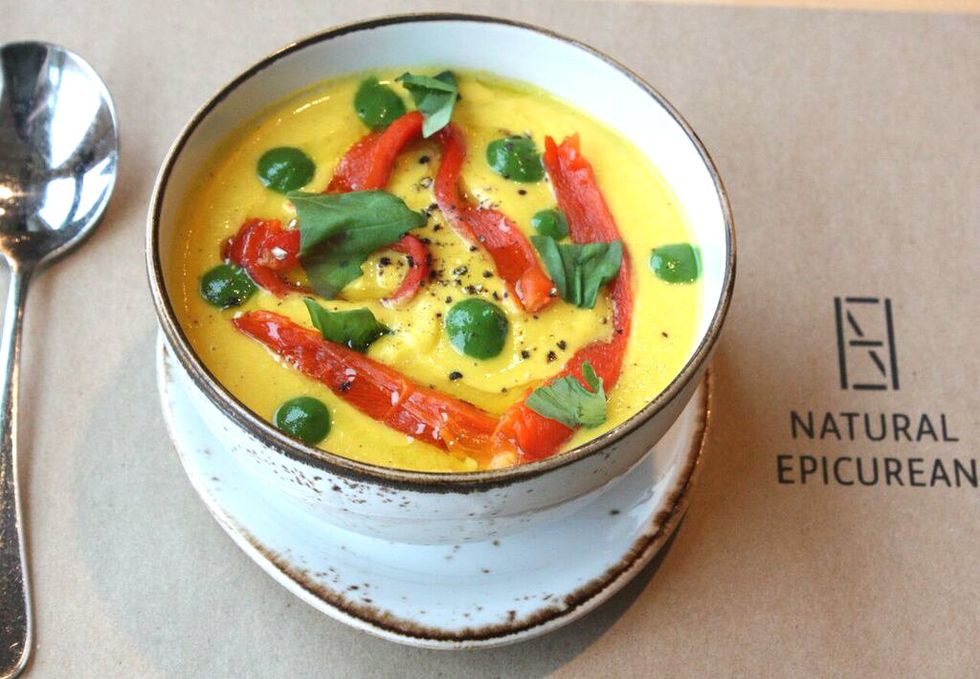 Grab a spoon and ENJOY your bowl of Spring!
5.0lb Summer Squash, halved lengthwise
2.0 Yellow Onion, sliced
5.0 Stalks of Celery, sliced
3.0 Cloves of Garlic, minced
0.0c Olive Oil
2.0Tbsp Kosher Salt
2.0Tbsp Black Pepper
2.0c Basil Leaves
1.0c Spinach
1.0 Garlic Clove
Juice from 2 Lemons
0.0c Grated Parmesan Cheese
1.0c Grapeseed Oil
Water as necessary
2.0Tbsp Salt
2.0 Red Peppers
1.0Tbsp Extra Virgin Olive Oil
2.0Tbsp Kosher Salt
2.0Tbsp Black Pepper
1.0Tbsp Fresh Chopped Basil
1.0 Carrot, peeled and sliced
The Broadmoor
Official feed of the famed Forbes Five Star, AAA Five Diamond Broadmoor resort in Colorado Springs, Colorado. Welcome!