Learn how to make a melt and pour earl grey tea soap!
82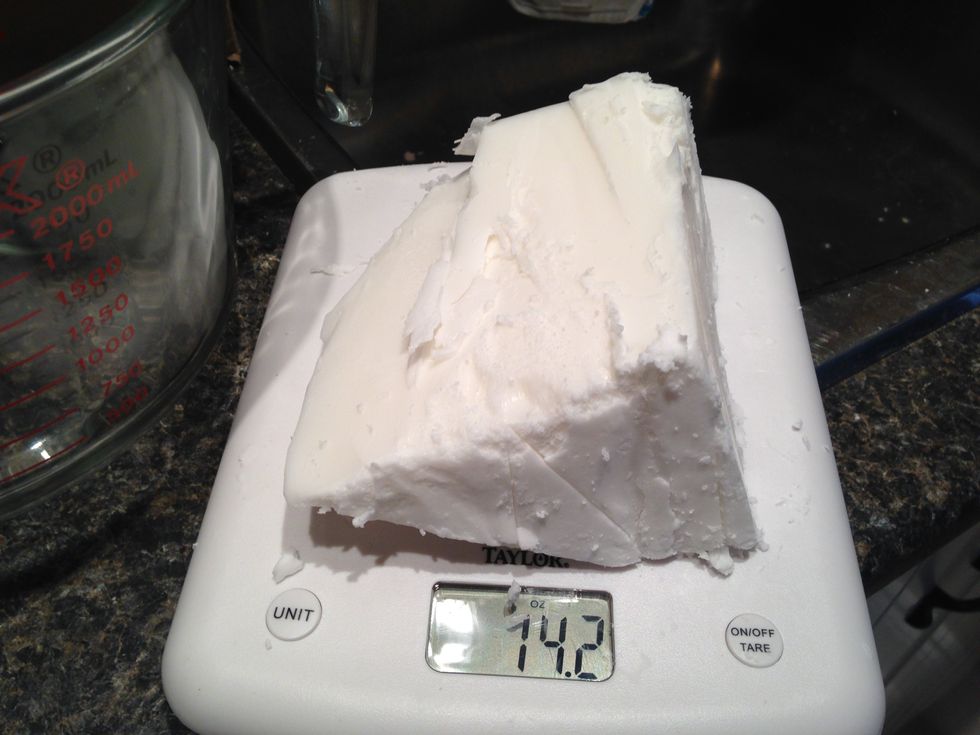 Weigh your white soap. You would like as close to 14 ounces as possible.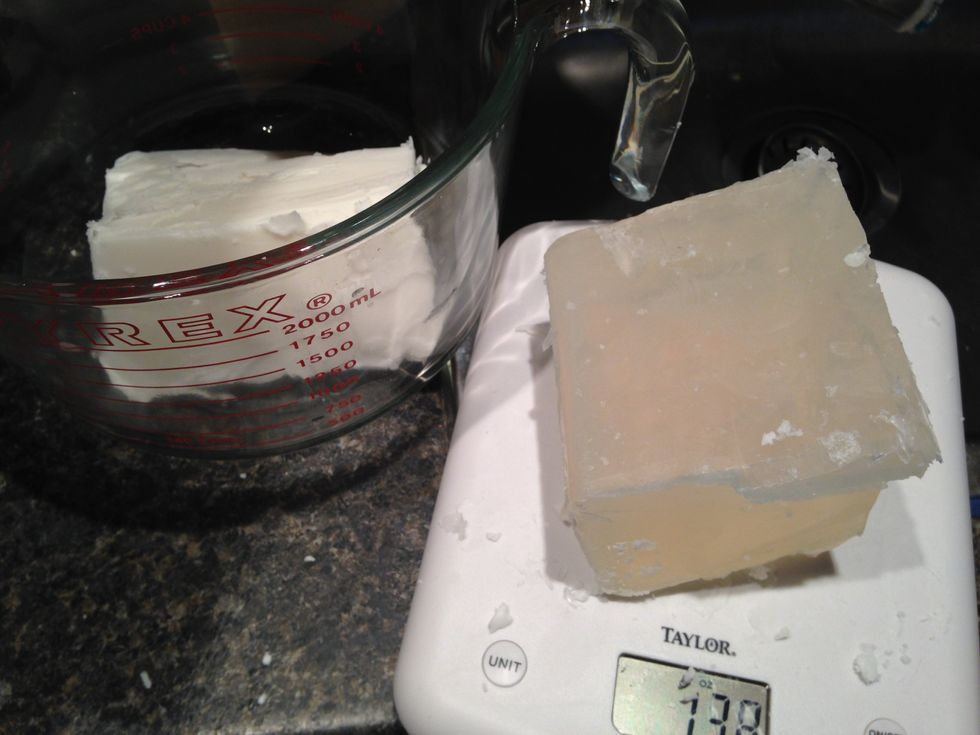 Do the same with your clear soap base. Get as close to 14 ounces as possible.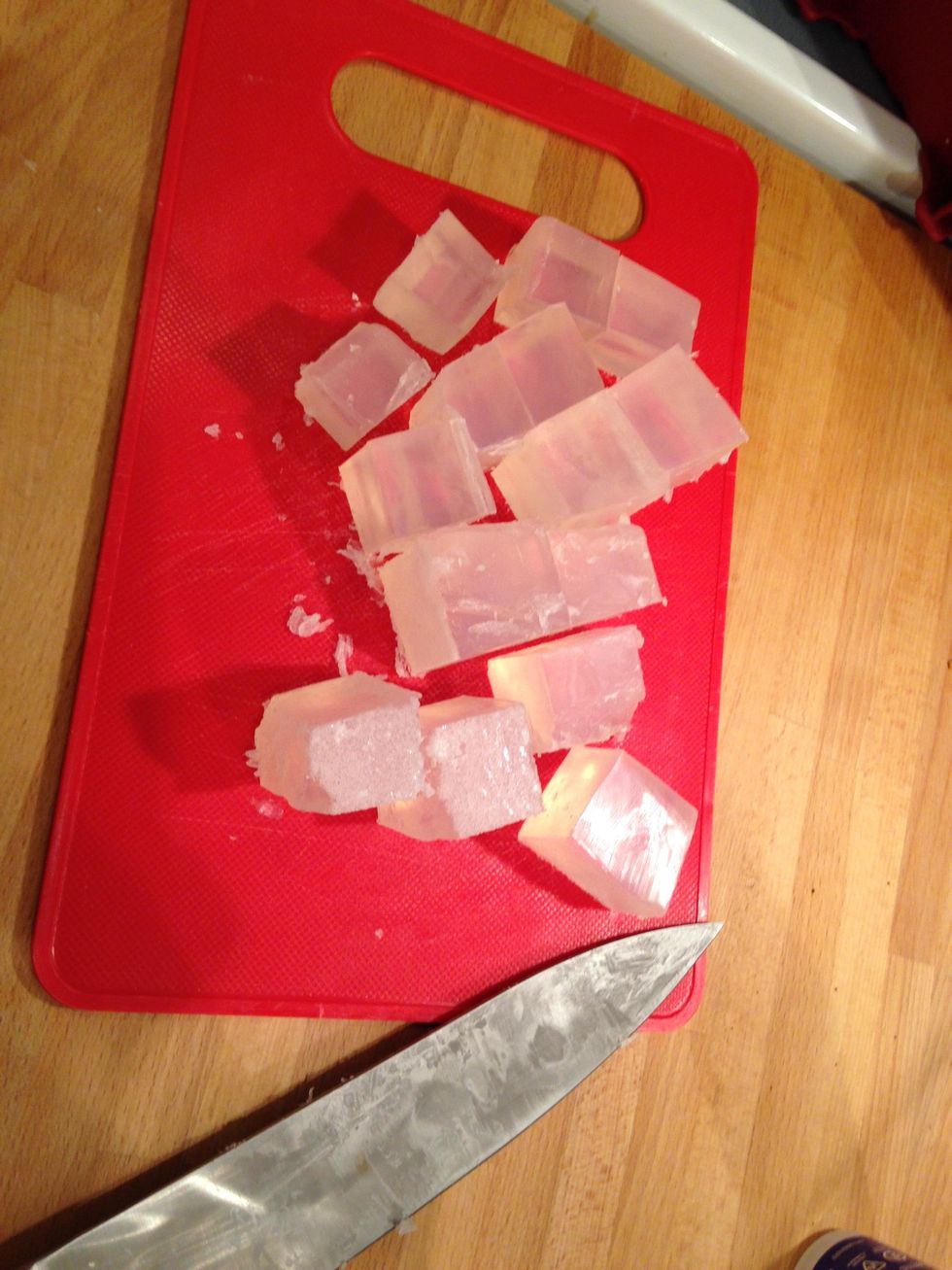 Cut up your soap into cubes. It'll help speed up the melting process.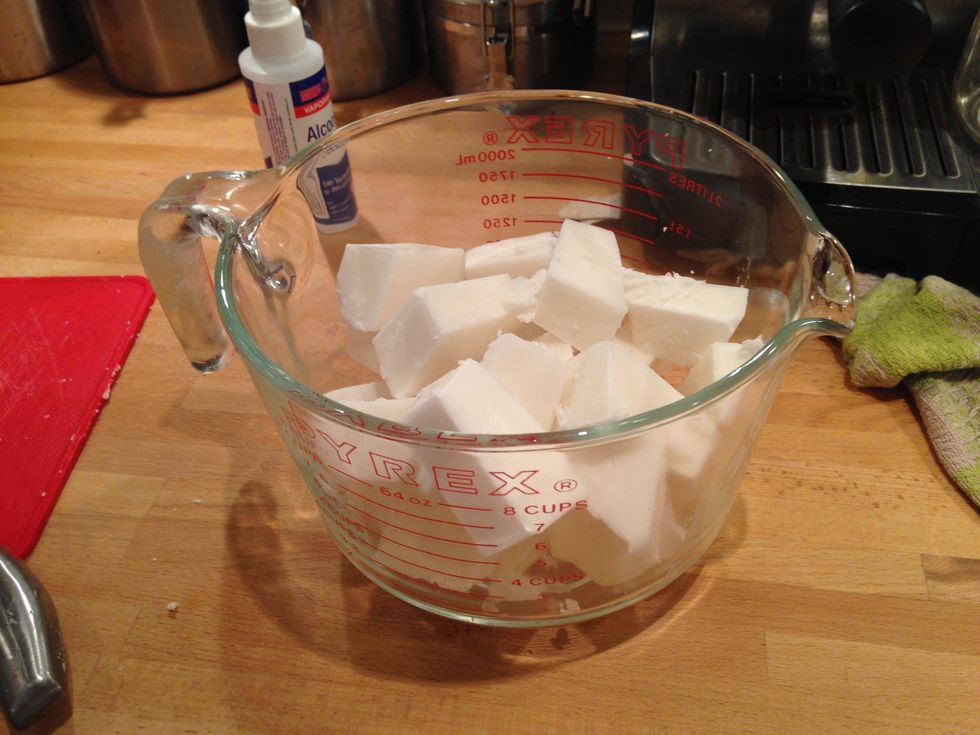 Put all the cubes into a Pyrex measuring cup (easier for pouring) or a glass bowl.
Put your soap in the microwave for one minute.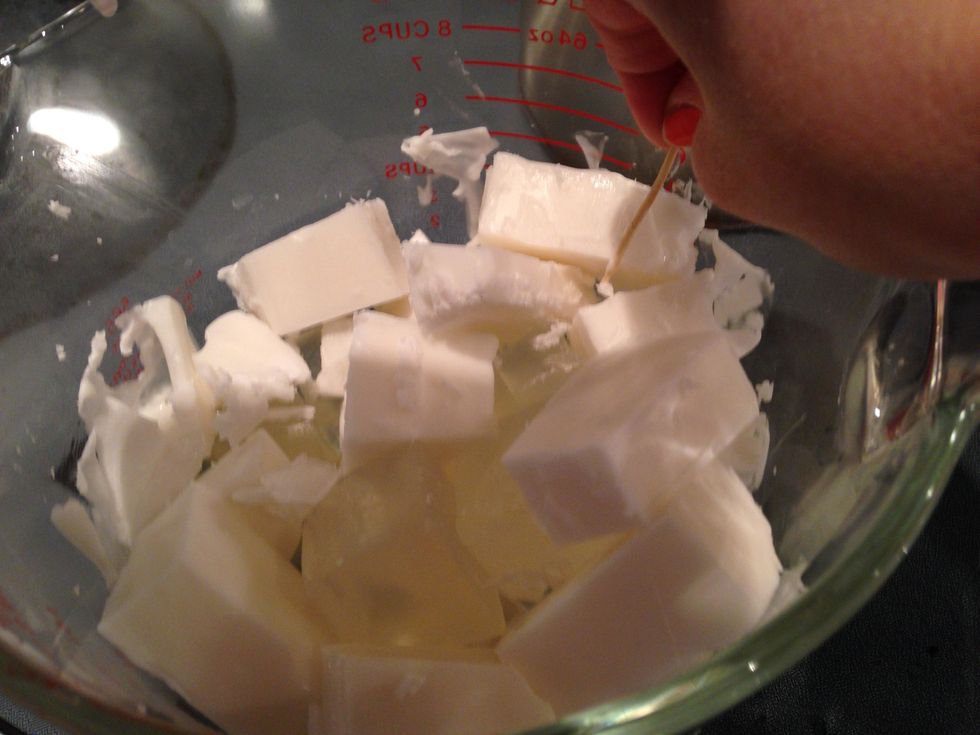 Take out the bowl and stir your soap.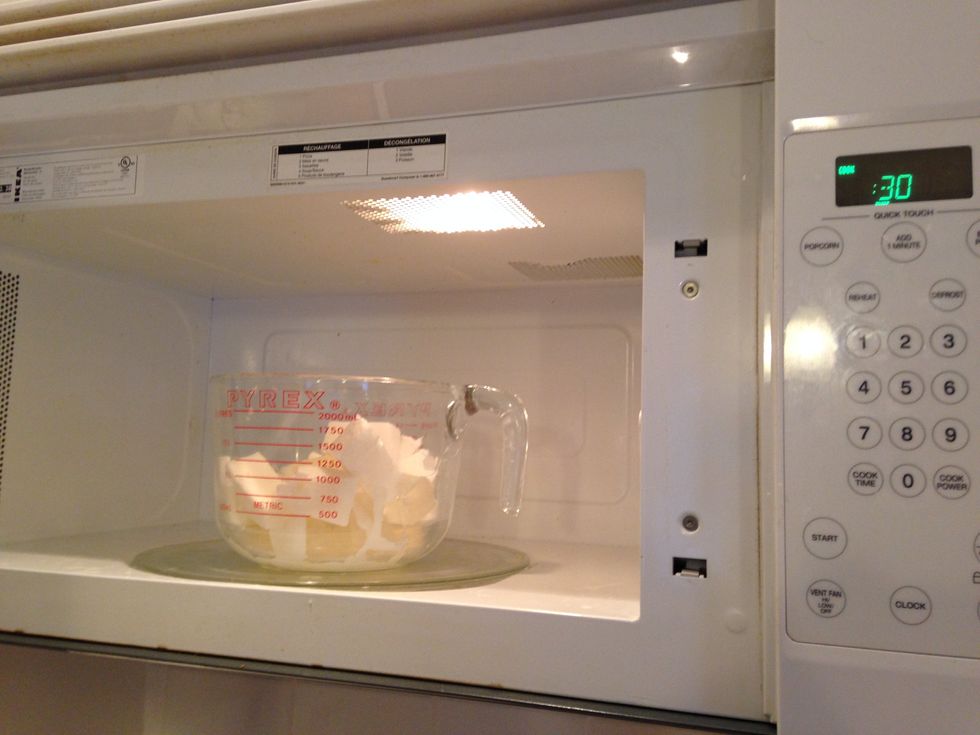 Return it to the microwave for 30 second increments until the soap is completely melted. Stir between every increment.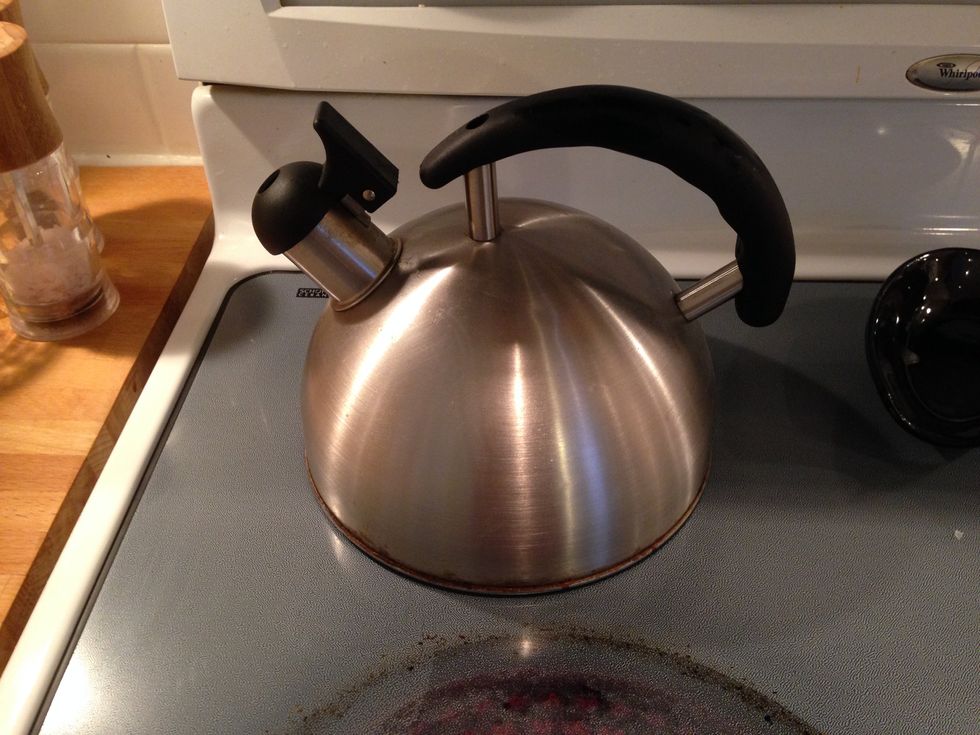 While your soap is in the microwave, start bowling your water.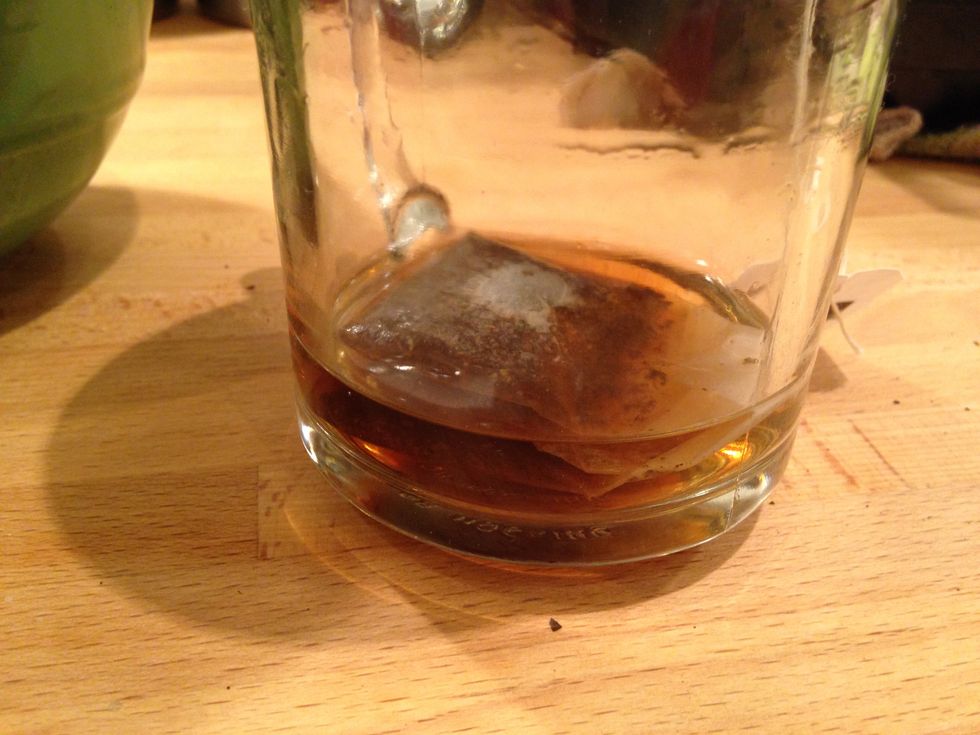 Put one bag of tea in a cup with 1/4 cup of bowling water. Let steep for 5 minutes.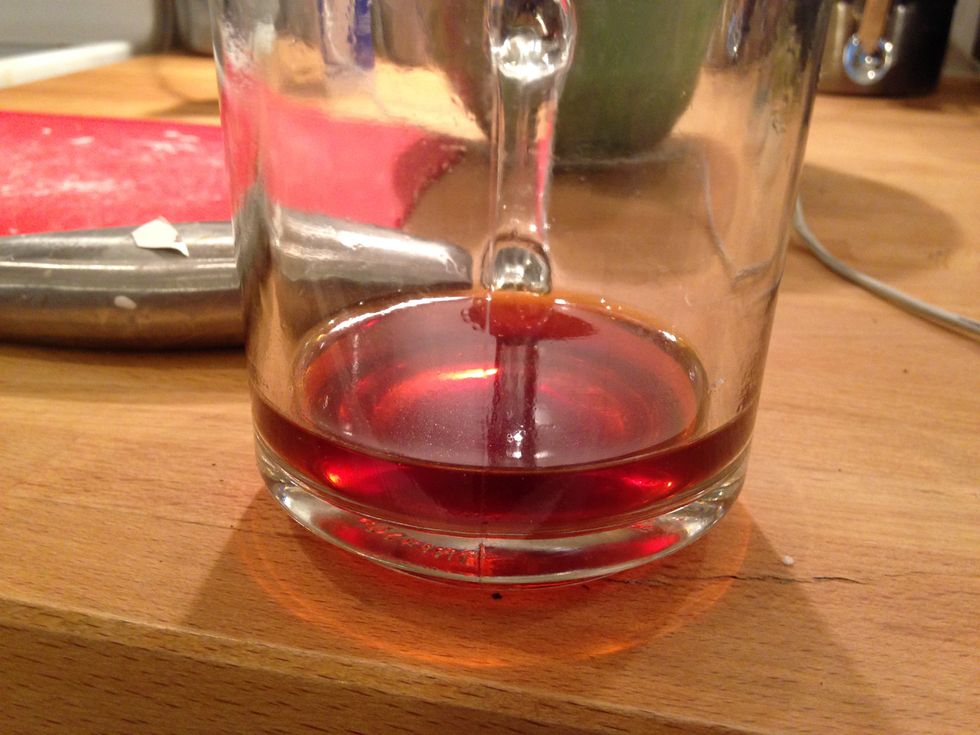 Steeped tea!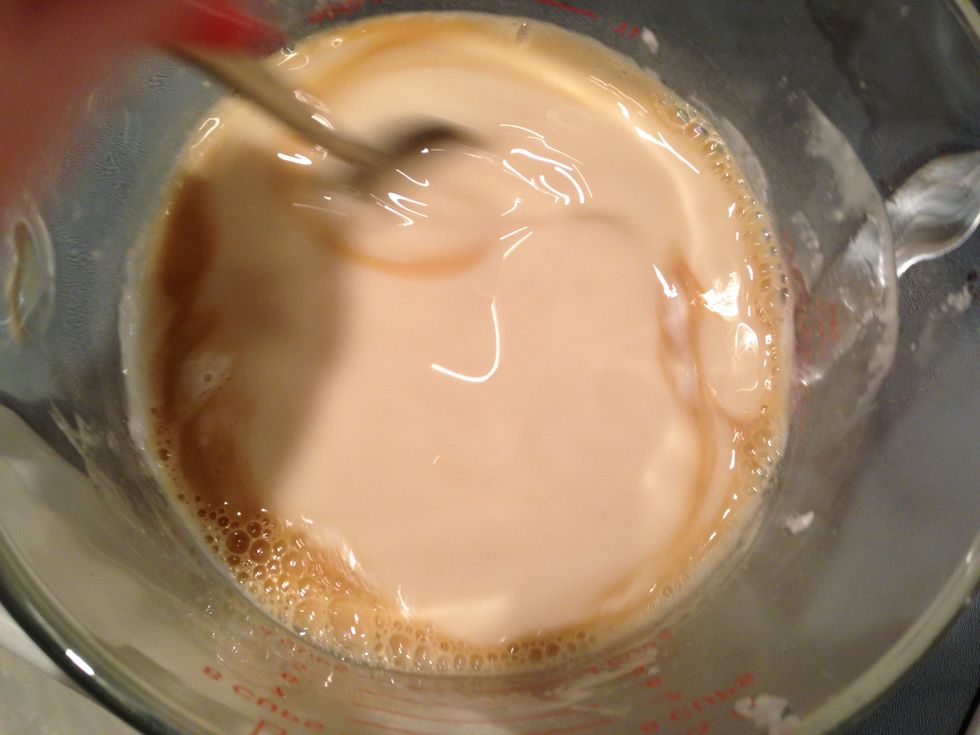 Pour the tea into the melted soap and stir.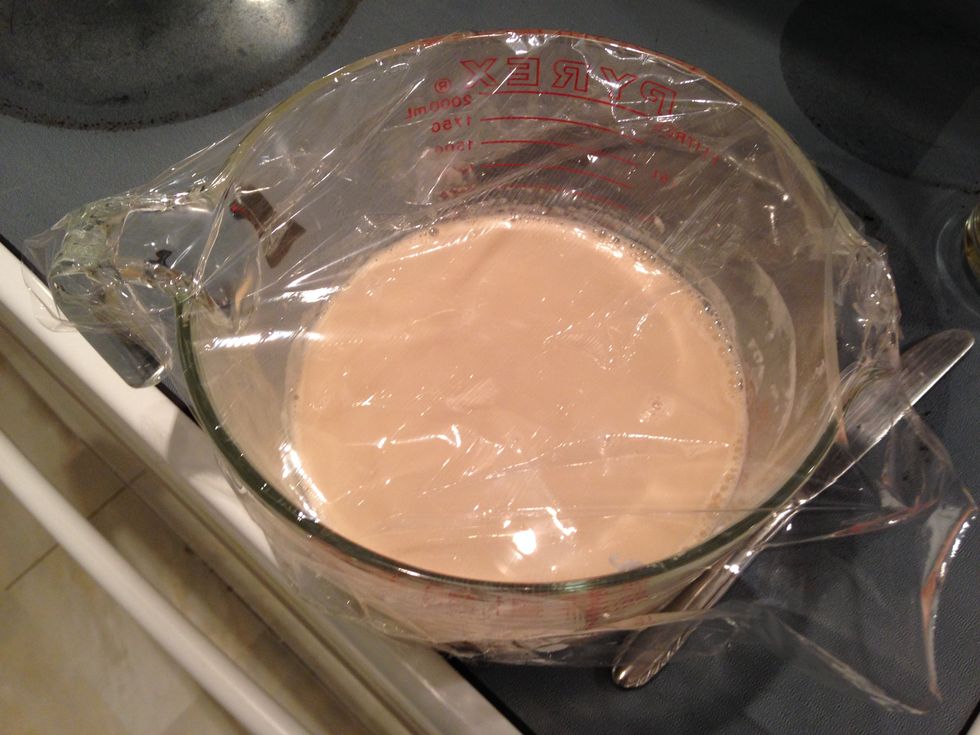 Cover with cellophane so that the soap doesn't build up a film on the surface.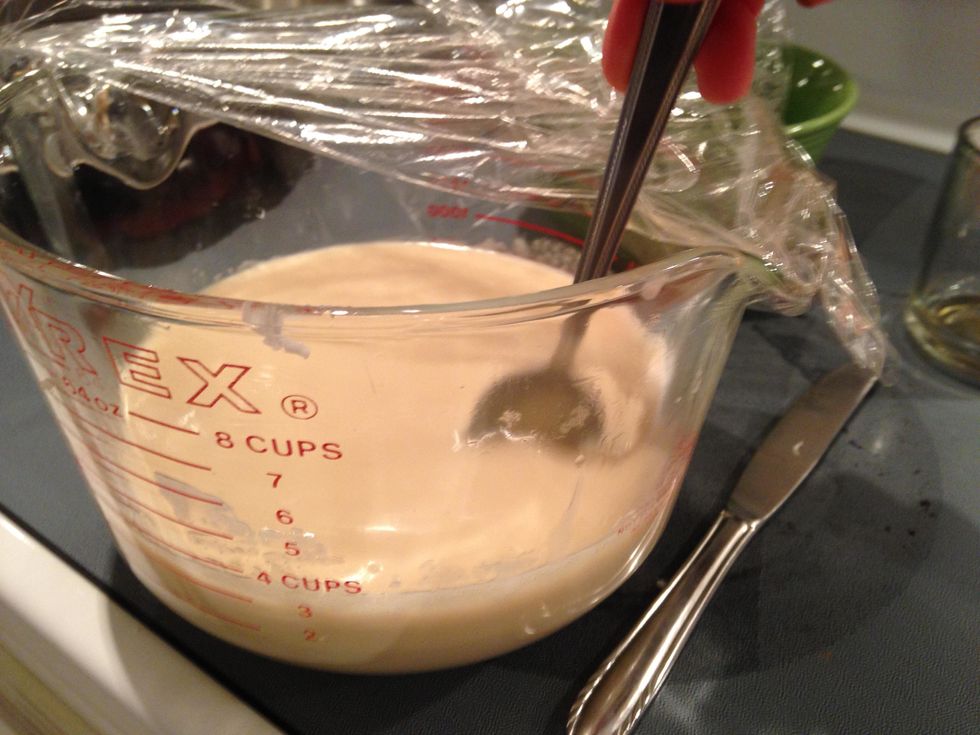 Check on the soap every five minutes and stir it. We are waiting for the soap to thicken up about twice as thick as it's original consistency.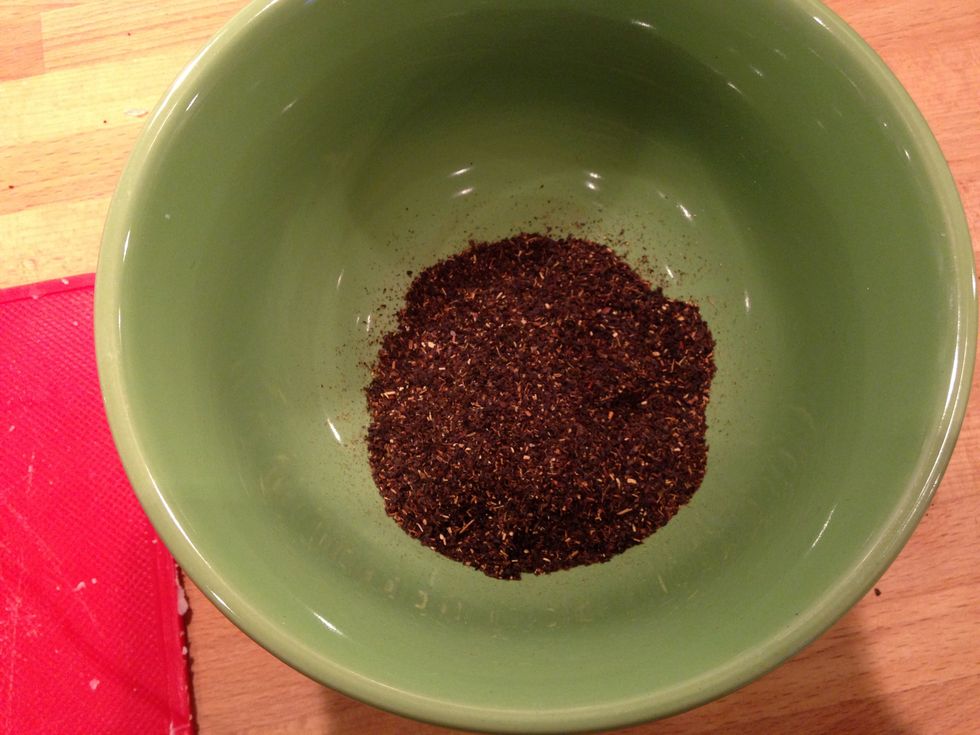 In a bowl, measure out 20 ounces of Earl Grey tea (or tea of your choice).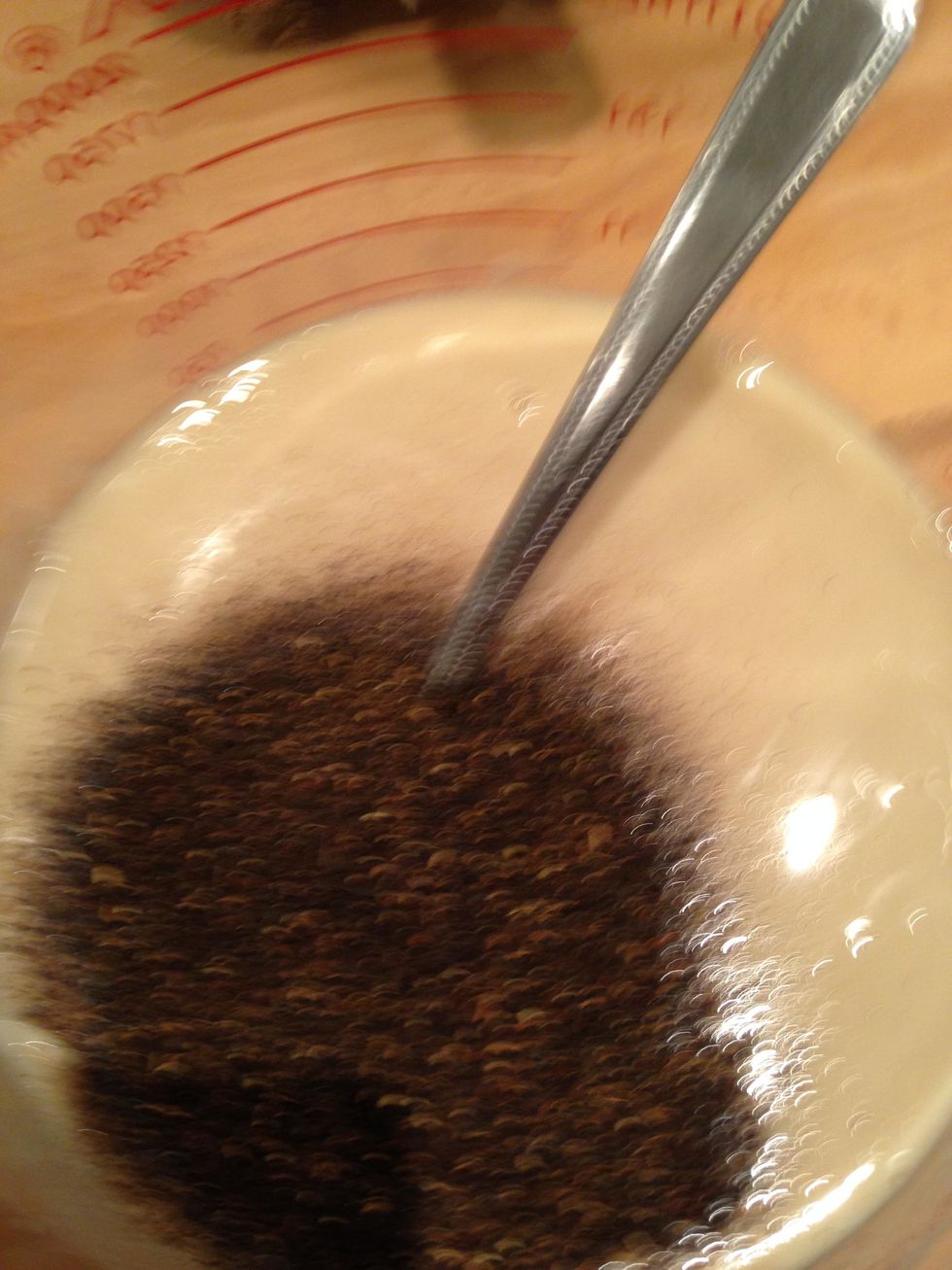 Once the soap is thicker, stir in the tea leaves. Waiting for it to thicken up means that the tea leaves will suspend in the soap instead of all sink to the bottom or raise to the surface.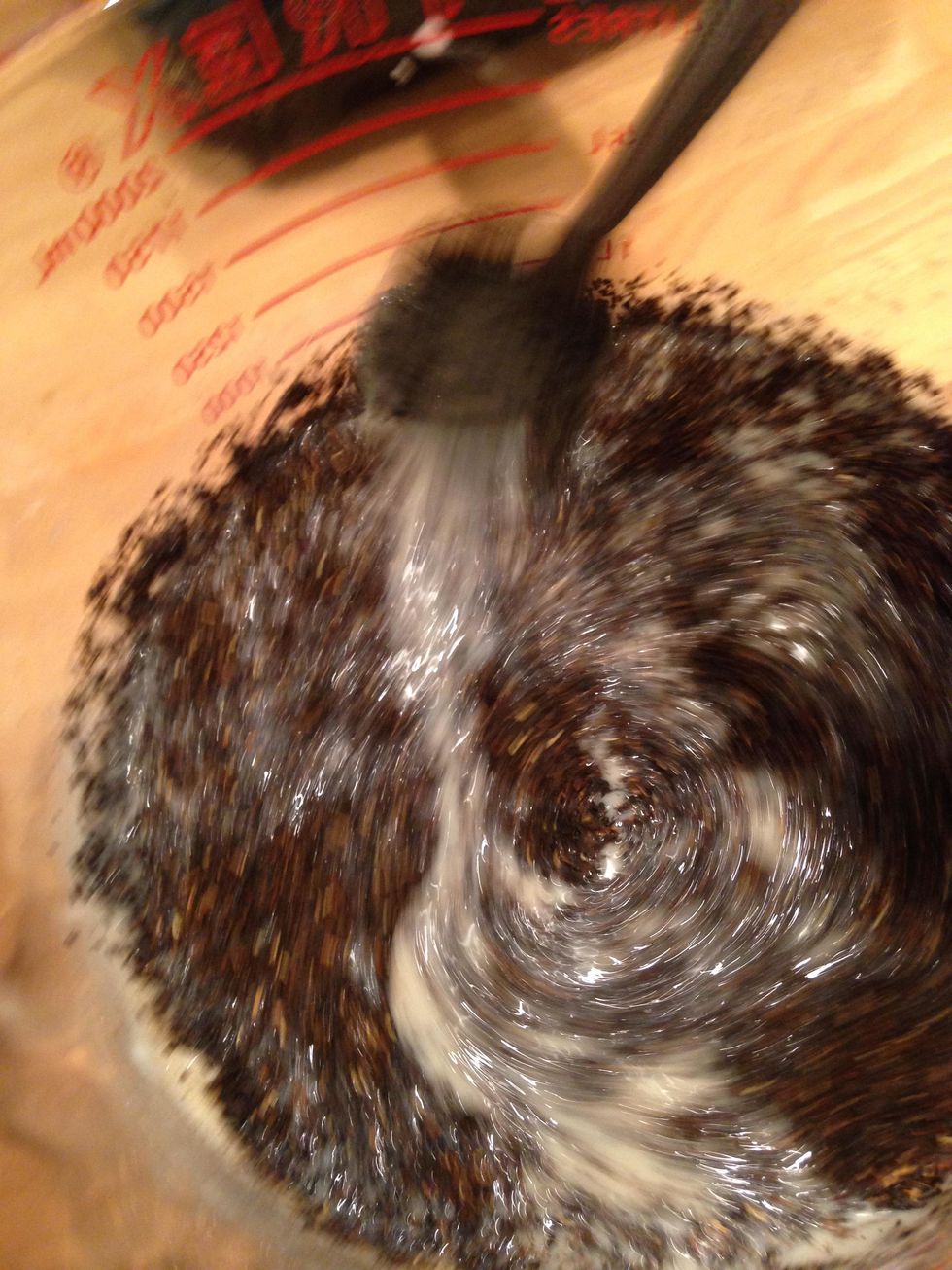 Stir it all in.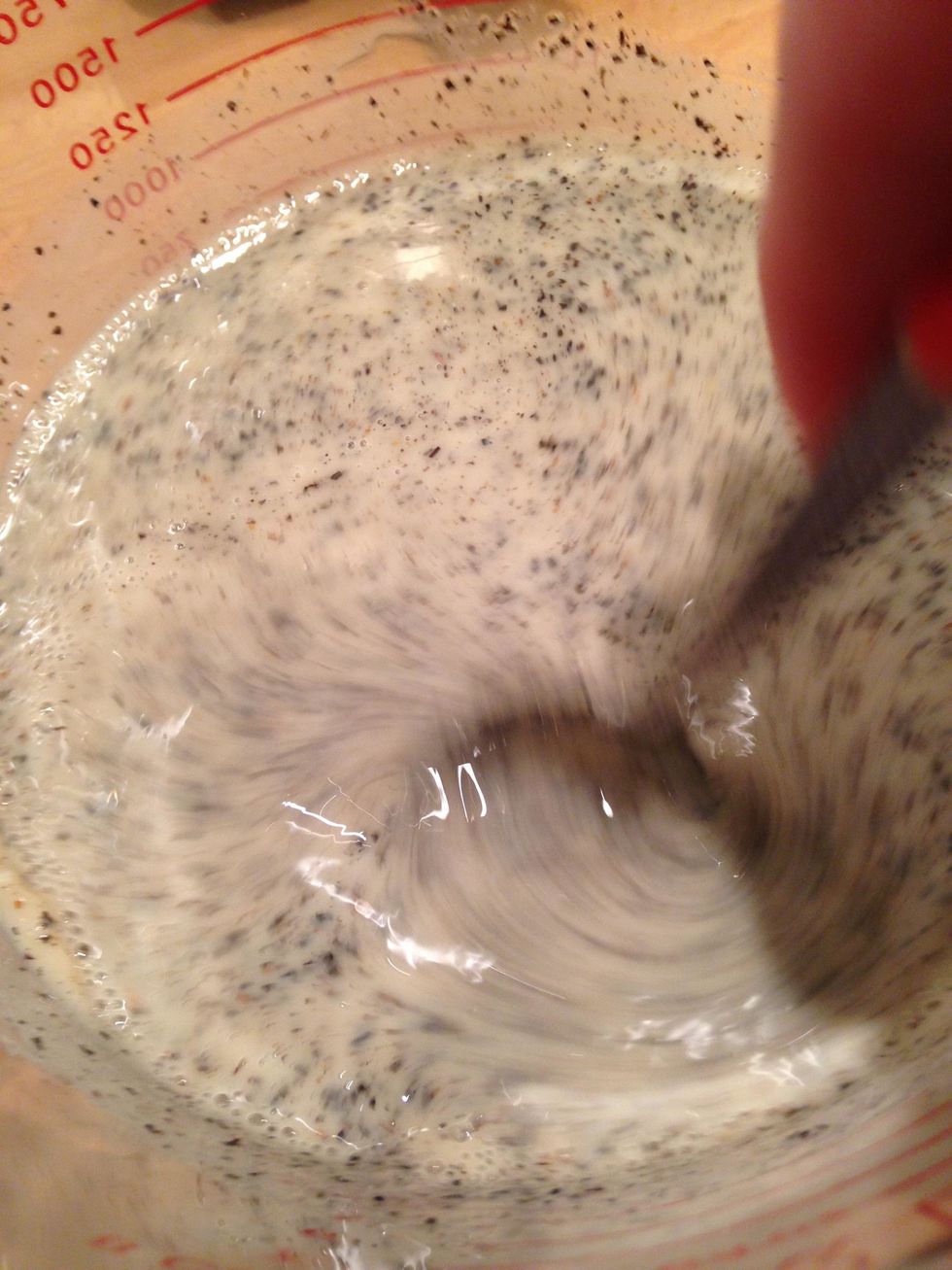 Until it looks similar to this.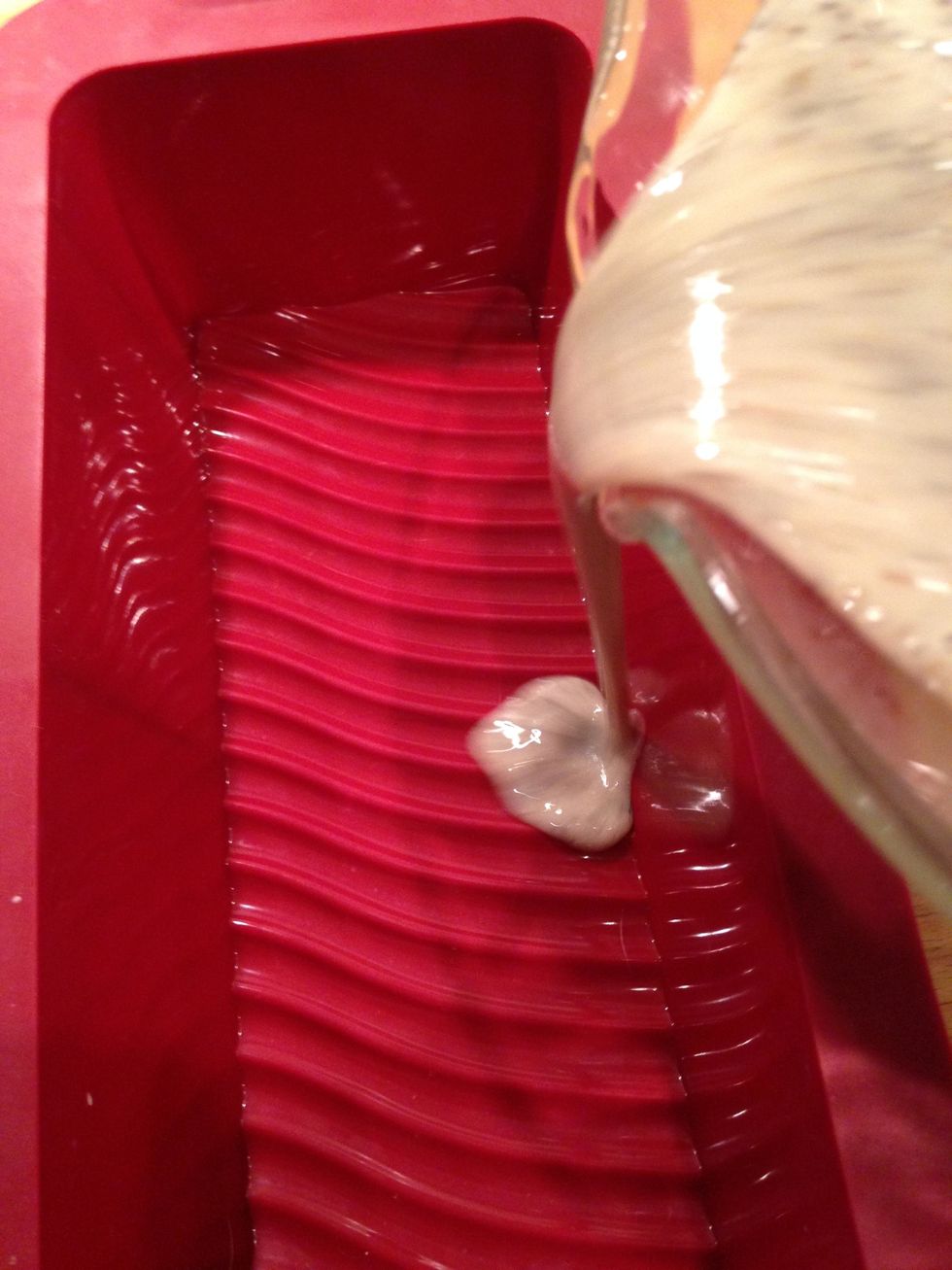 Now pour it into any silicone mould. Make sure that the mould is silicone! Soap will eat through a metal pan.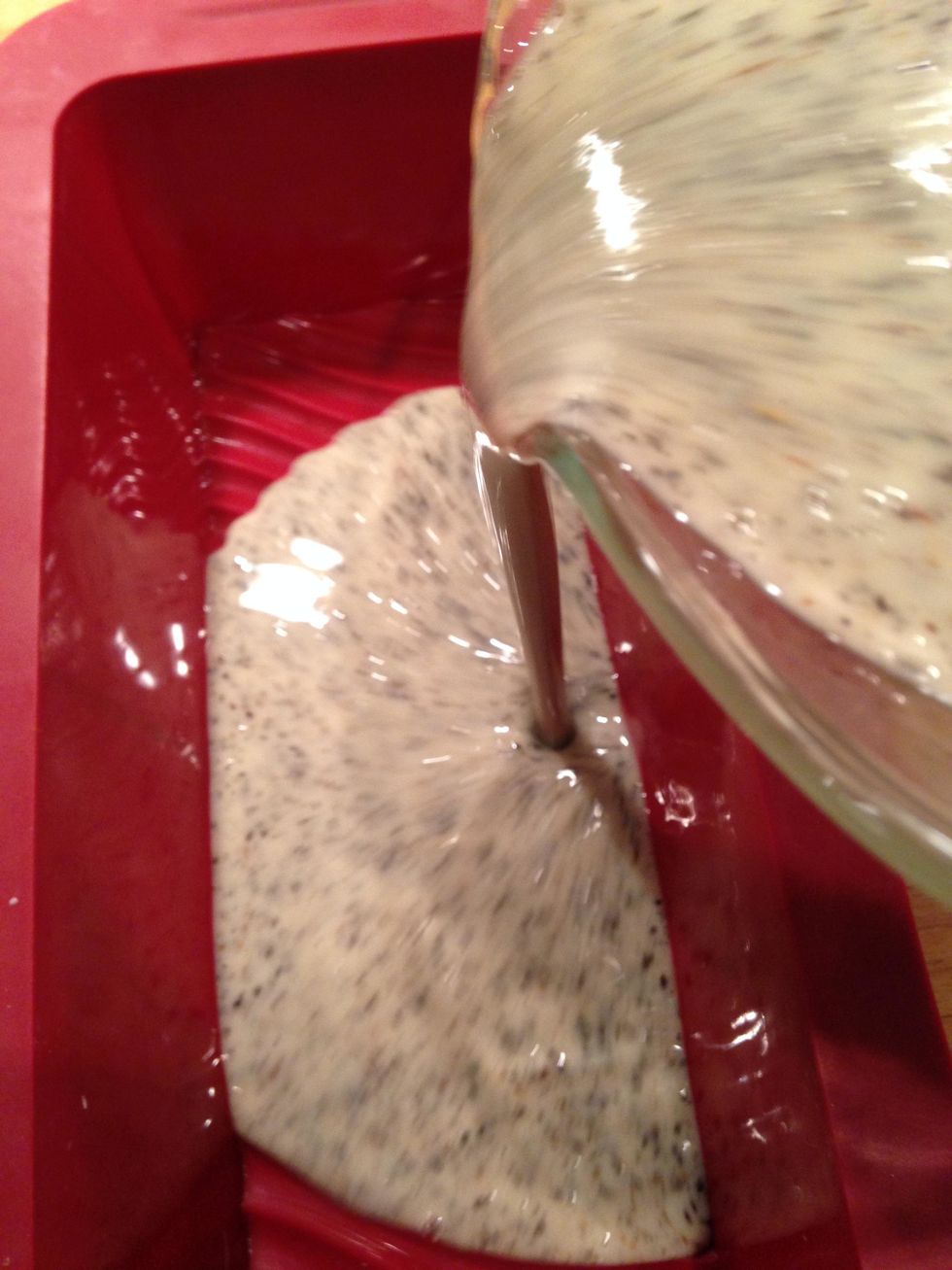 Pour it back and forth until it's all in the pan.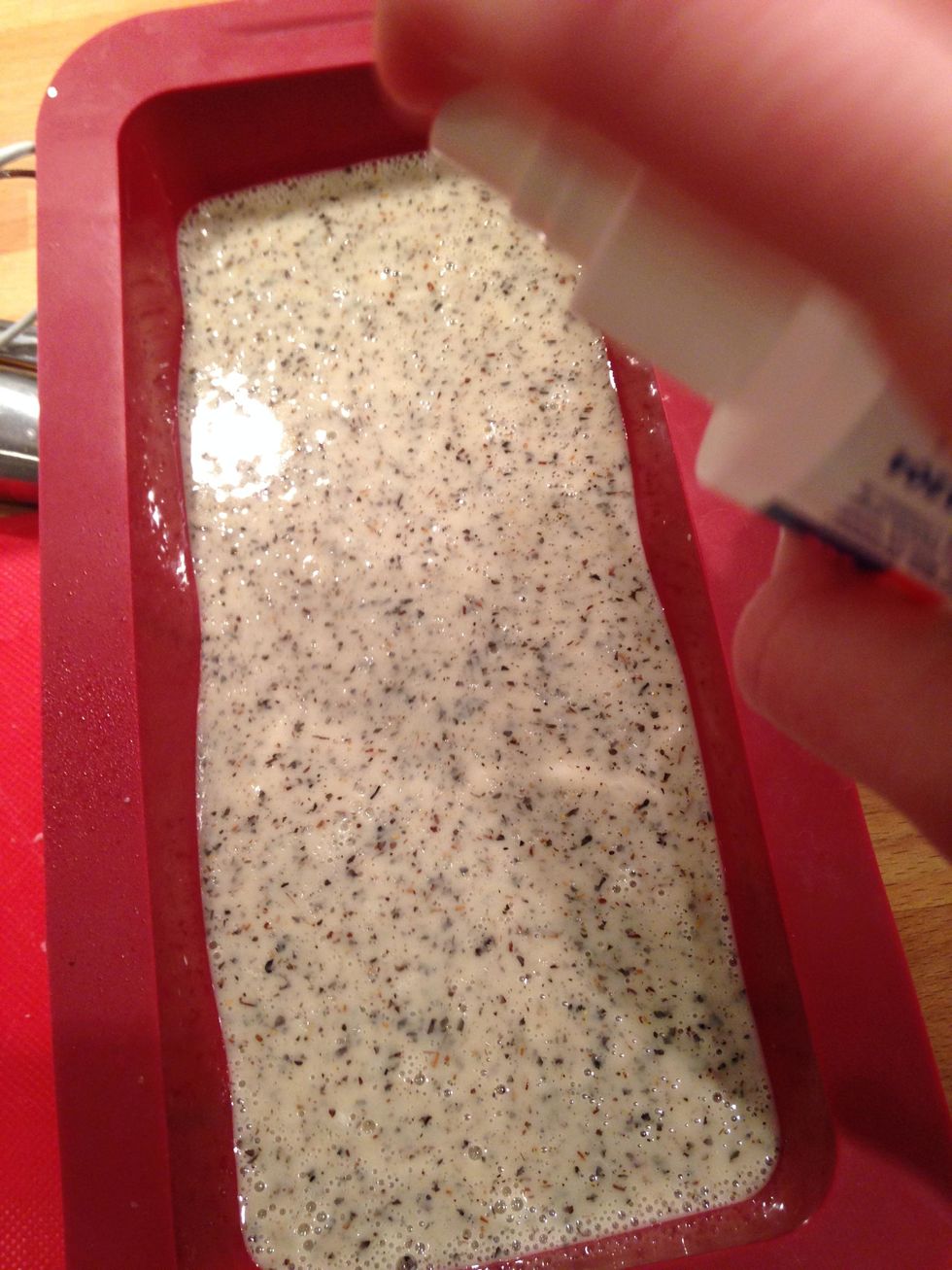 Spritz with rubbing alcohol. This will remove any air bubbles.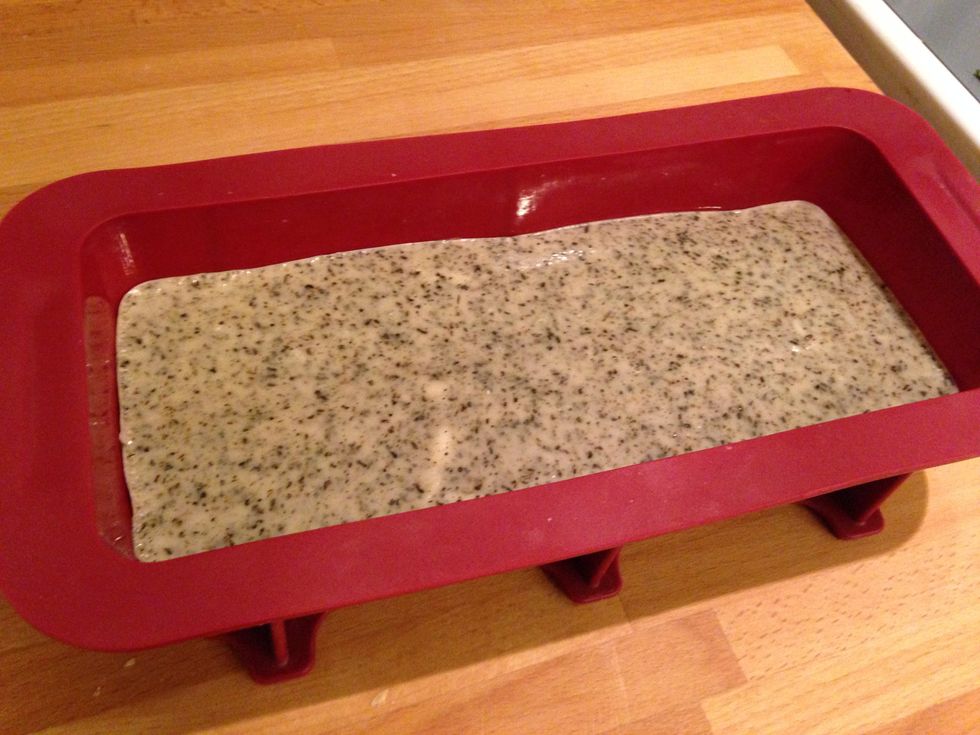 Let it sit for a minimum of 3 hours! Once it's solidified, go ahead and pop it out of the mould and cut it up! I like to cut mine the width of a butter knife.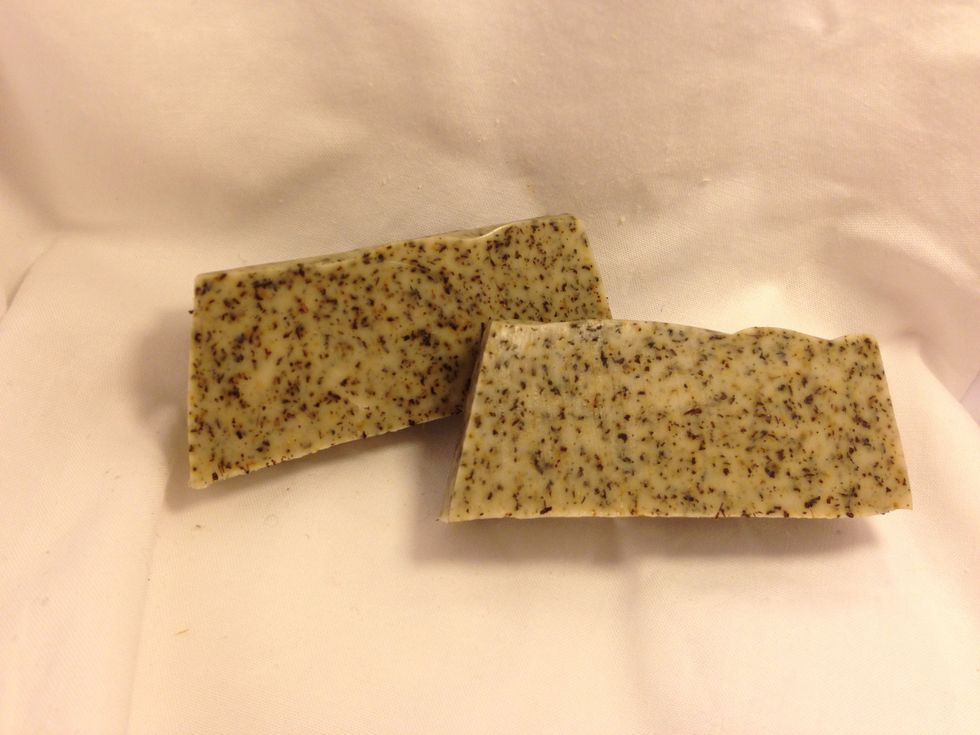 Eh Voila! Earl Grey Tea soap!
14.0oz Melt and pour white soap
14.0oz Melt and pour clear soap
20.0oz Earl Grey Tea
0.0c Steeped Earl Grey Tea
1.0 Silicone bread pan
1.0 Pyrex measuring cup
1.0 Spoon
1.0 Scale
1.0 Knife