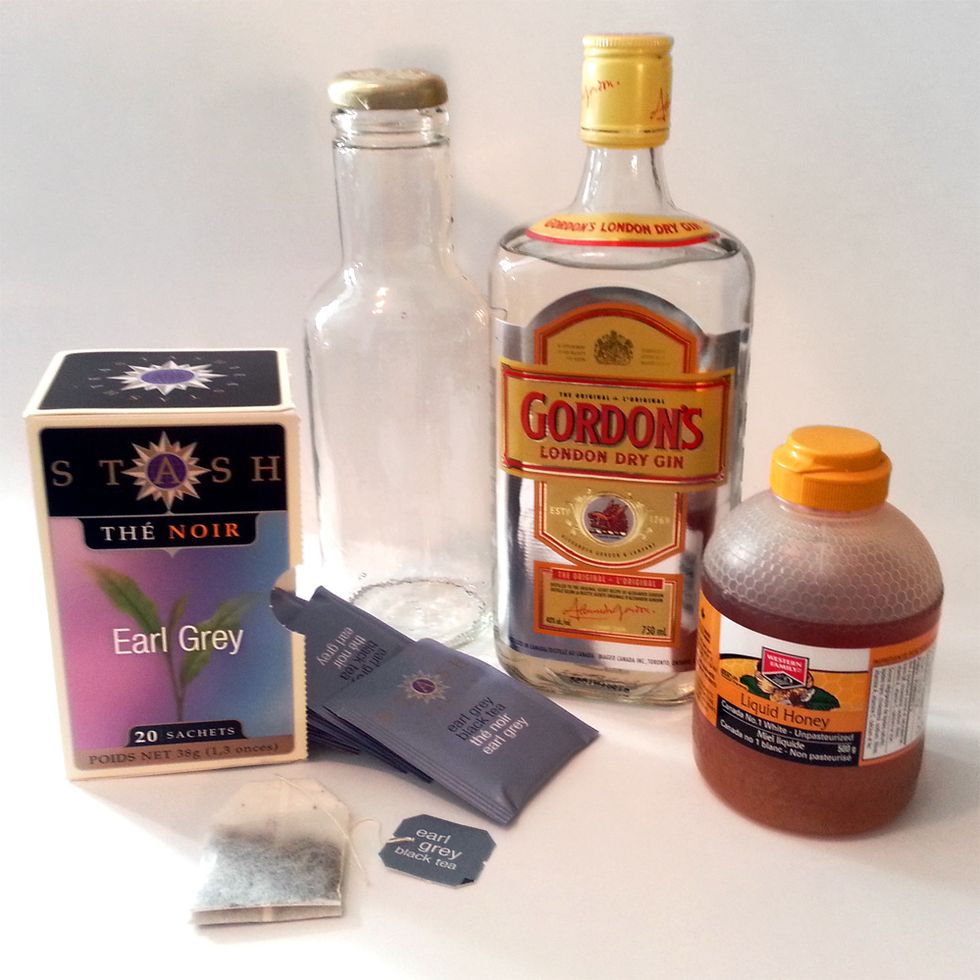 Simple syrup is just a 50:50 mix of water and sugar. As an alternative you could use honey, since honey goes well with tea.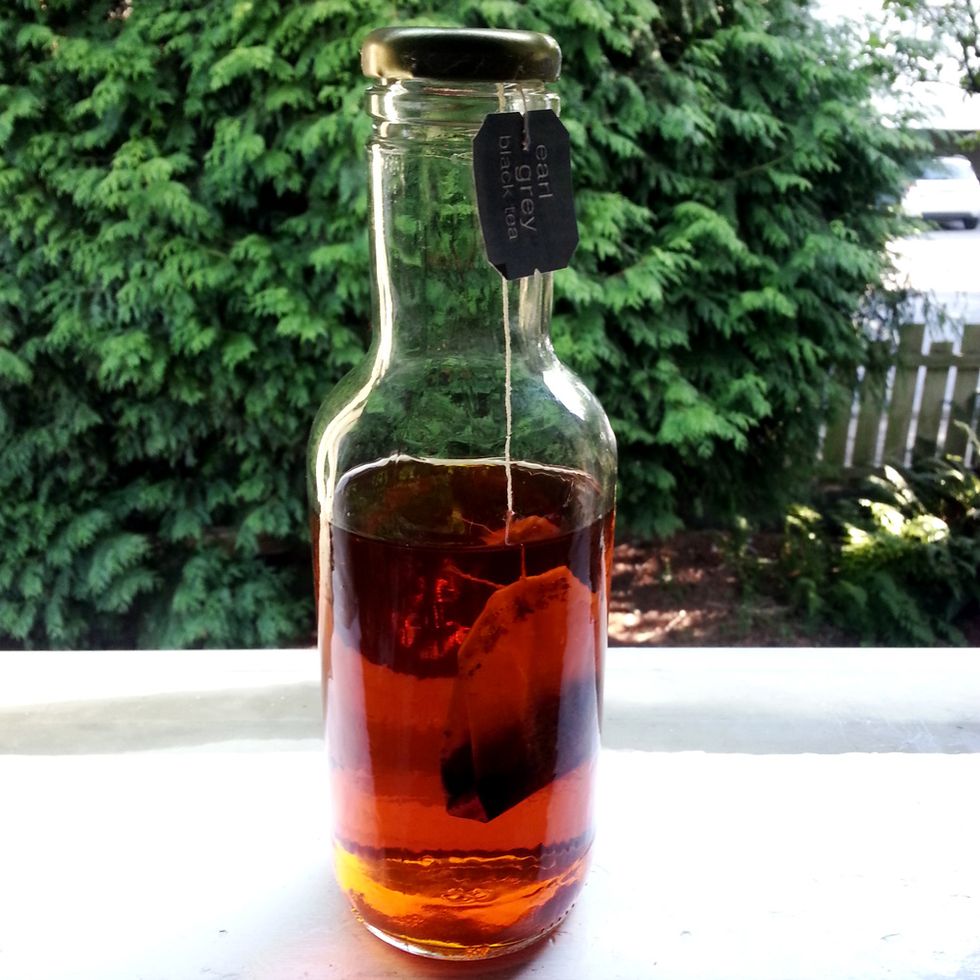 I steeped 3 teabags in about 600ml of gin for 48 hours at room temperature. Slosh around gently to agitate steeping and leave at room temperature away from direct sunlight.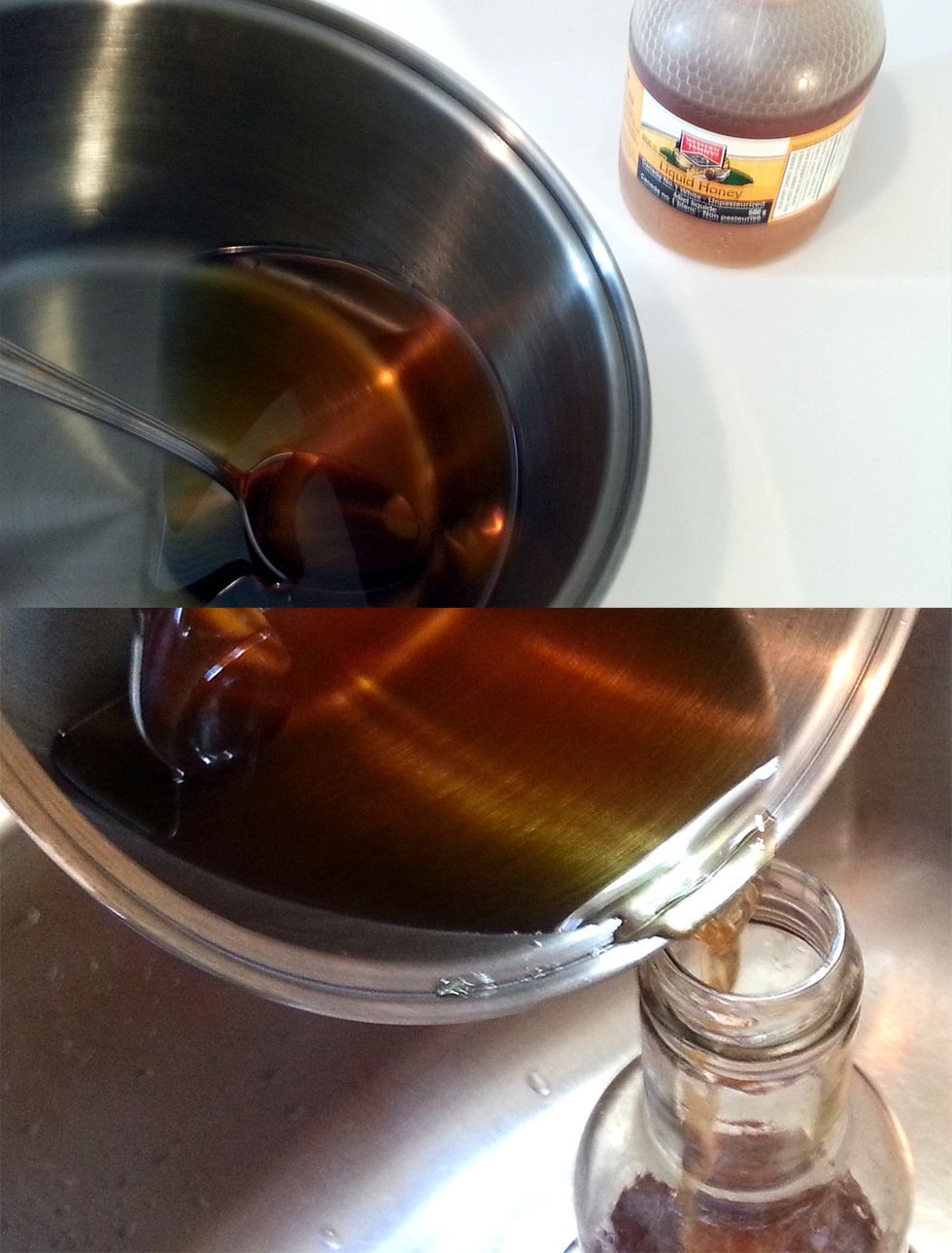 On a low heat, add water and honey to a pot and simmer until the ingredients are mixed. Let cool. Pour simple syrup into the empty space of your steeped gin, replace lid and shake to mix the liquids.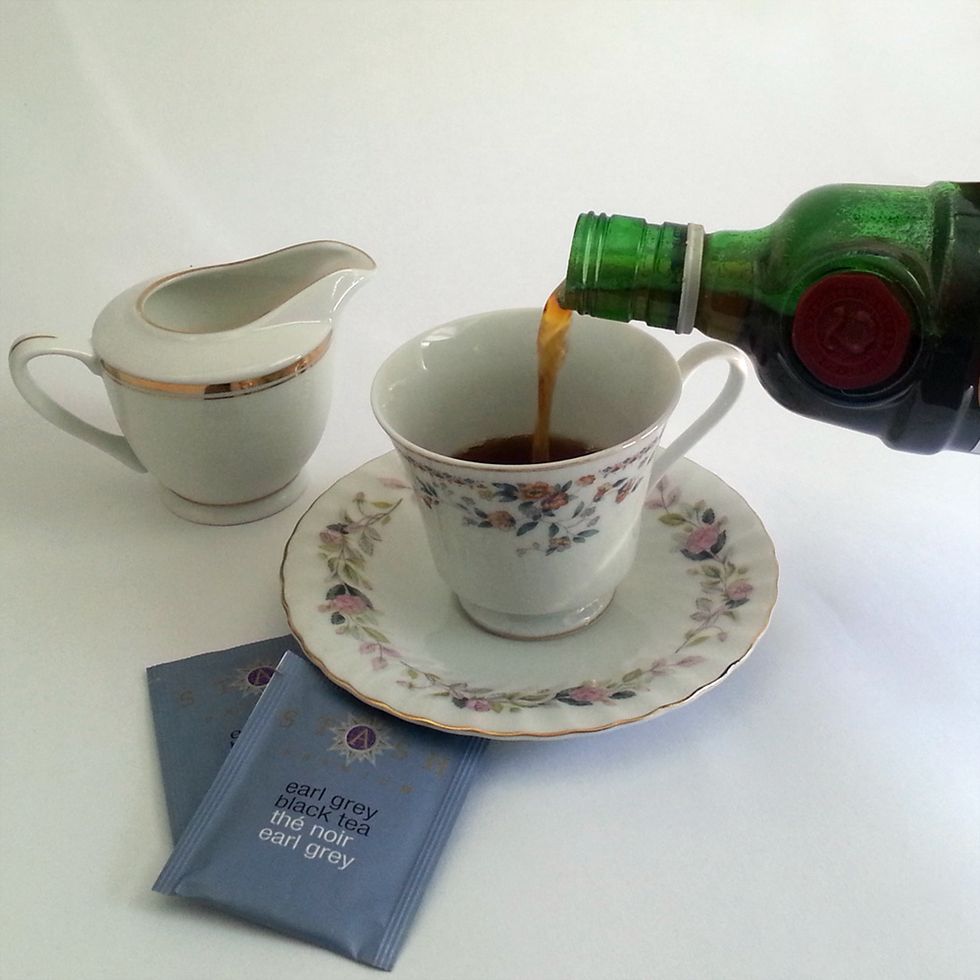 Gin starts at about 40% alcohol by volume (ABV), after adding the simple syrup this mix is about 25-30% ABV. Earl Grey Cocktail: -2oz cold earl grey gin -add milk as desired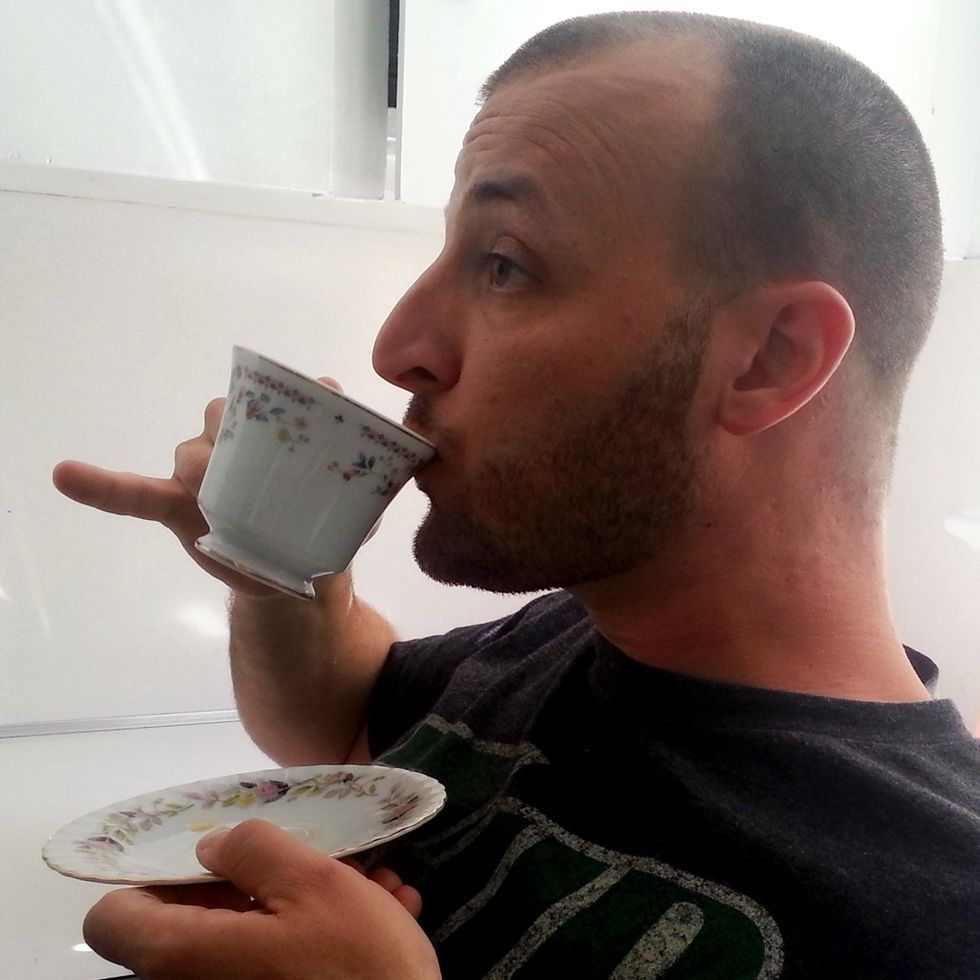 Earl Grey Martini: -3oz earl grey gin in martini shaker -add ice -shake and pour in martini glass -garnish with orange twist Drink with pinky elevated for maximum drink effectiveness. Enjoy!
Earl Grey teabags
Gin
simple syrup / honey
empty glass bottle
large pot