Mille Crêpe is a very labour intensive cake as you need to make 'thousand' layers of crêpe (in fact, 20 crêpes are enough). I'm making 6-inch cake for my mum's birthday 🎂
972
The supplies can made two 6-inch cake. Just cut the quantities into half in you only wanna make one.
The ingredients for the batter.
Make the crêpe batter the night before.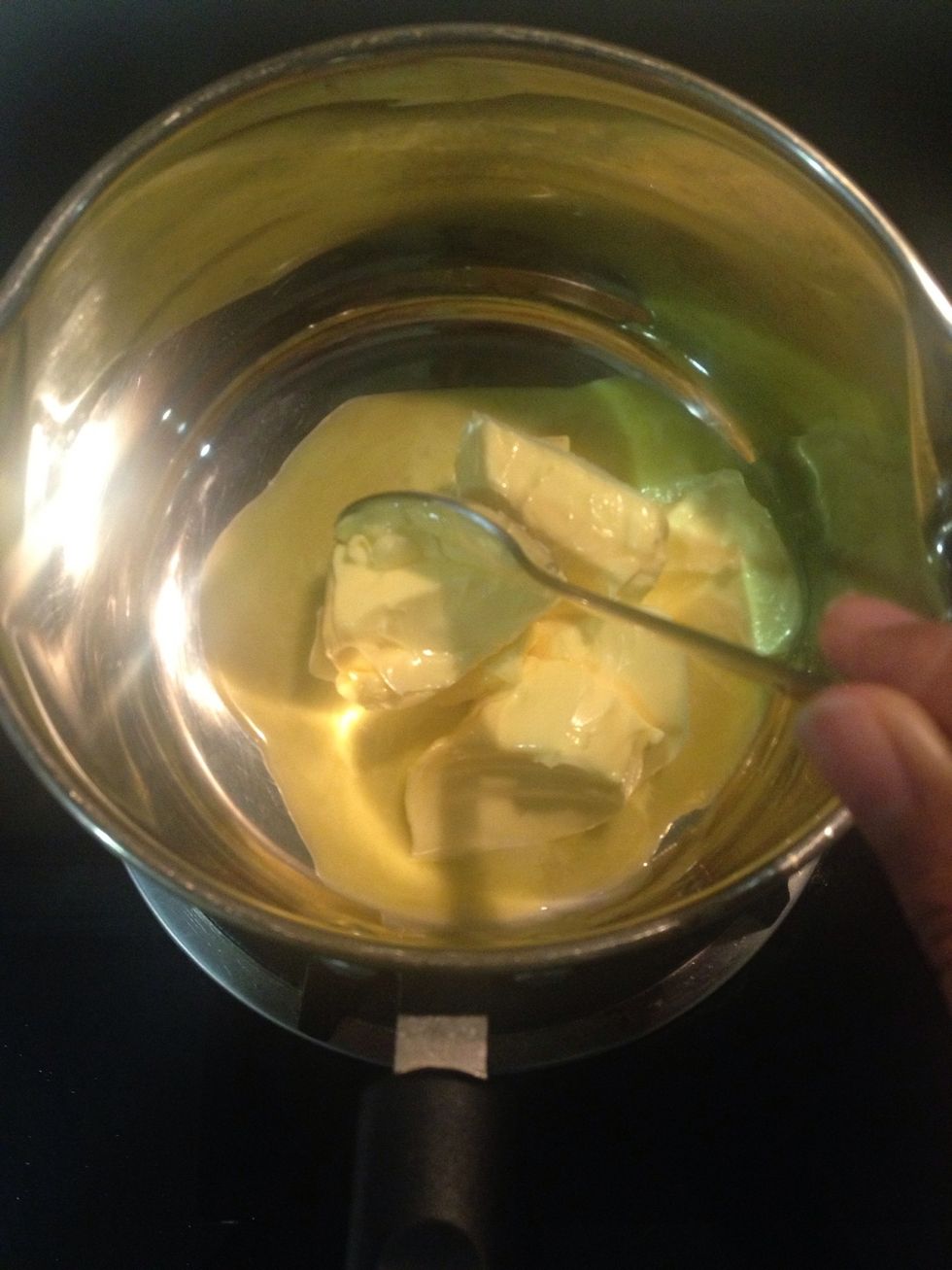 Melt 6 tbsp of butter in a small pot.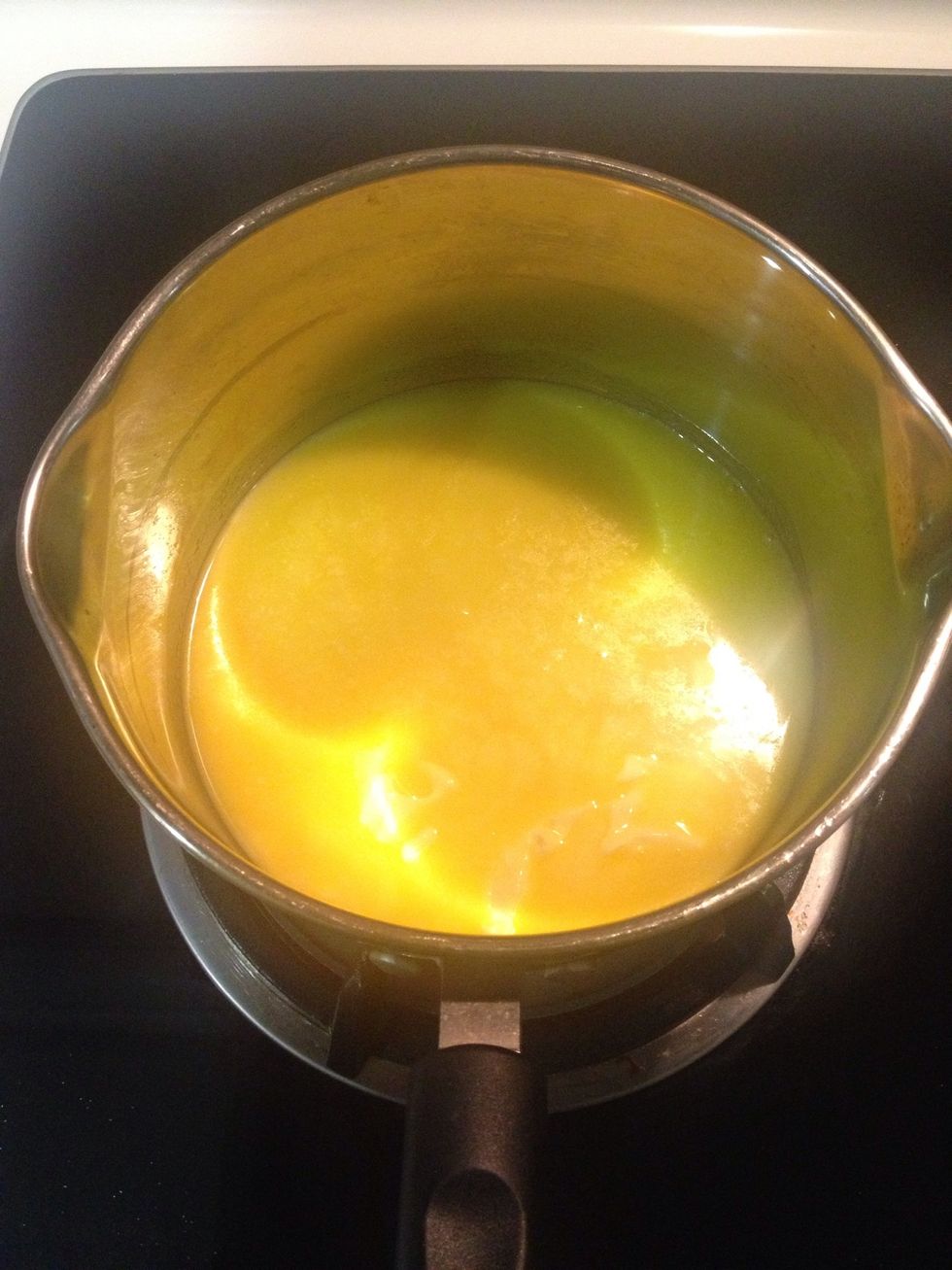 Cook the butter until brown. Set it aside.
Heat the milk in a small pot.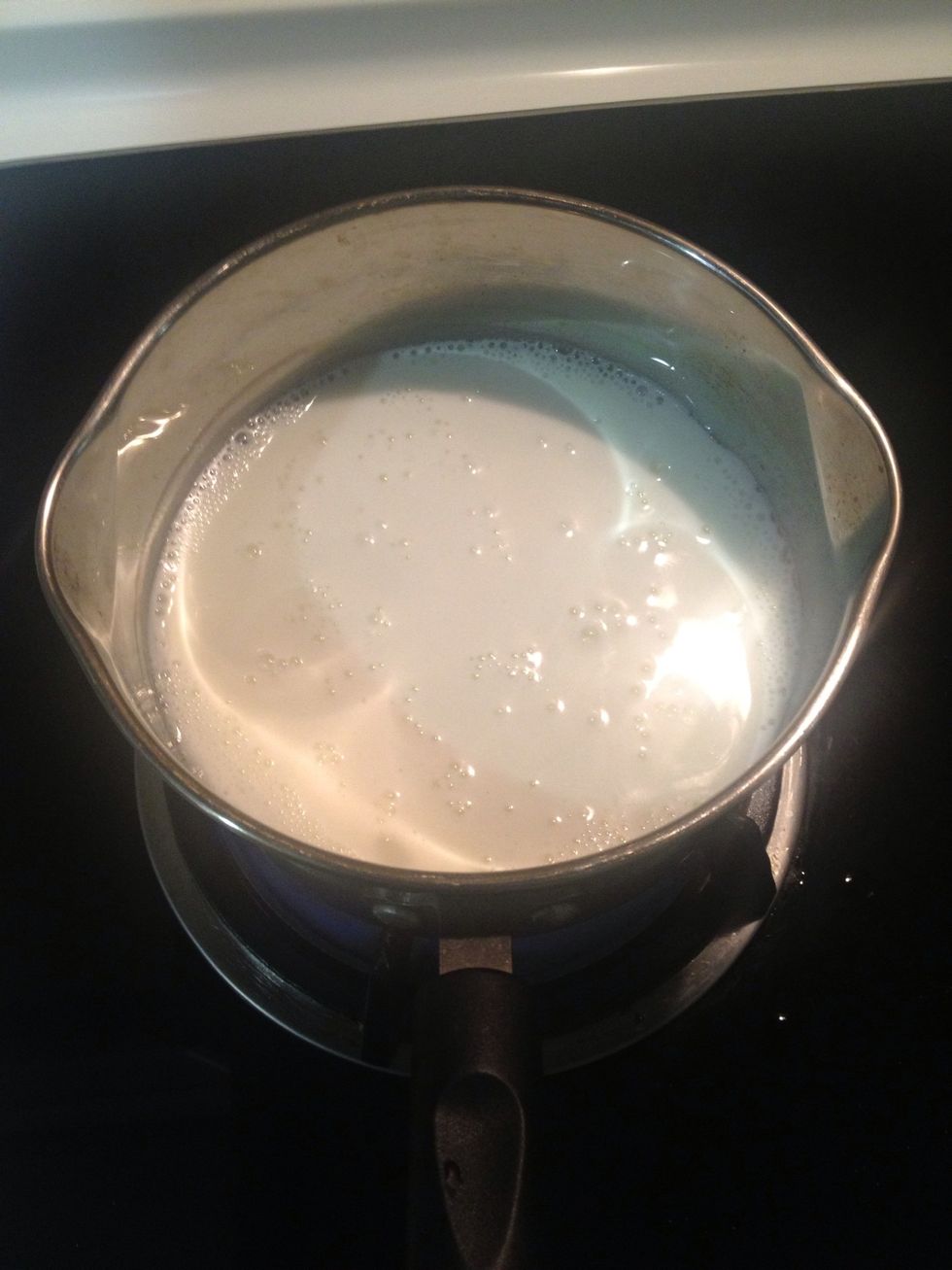 Once it start steaming, set it aside to cool for 10 minutes.
Crack 6 eggs.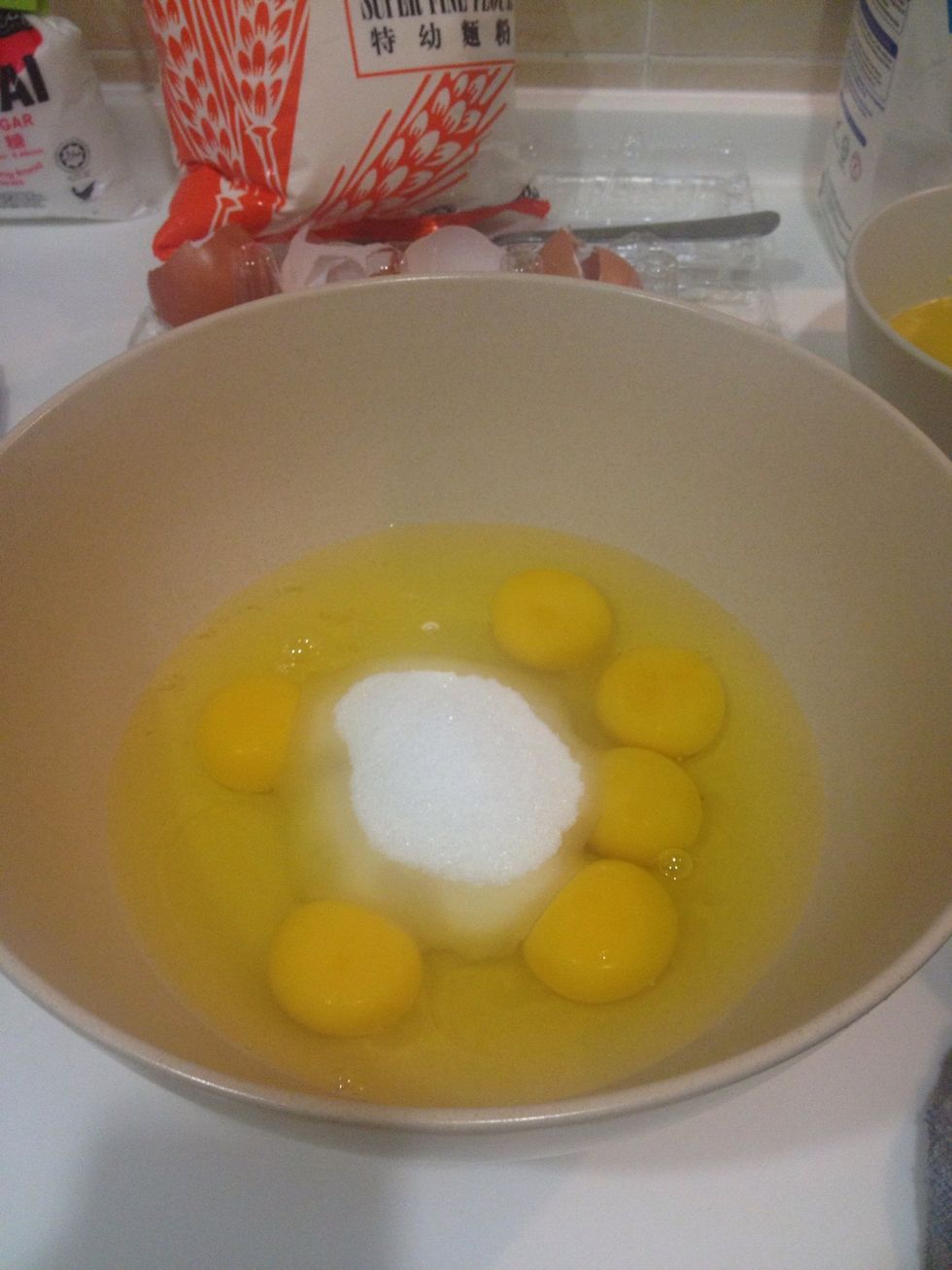 Add 7 tbsp of castor sugar and a pinch of salt.
Add 1 1/2 cups of flour.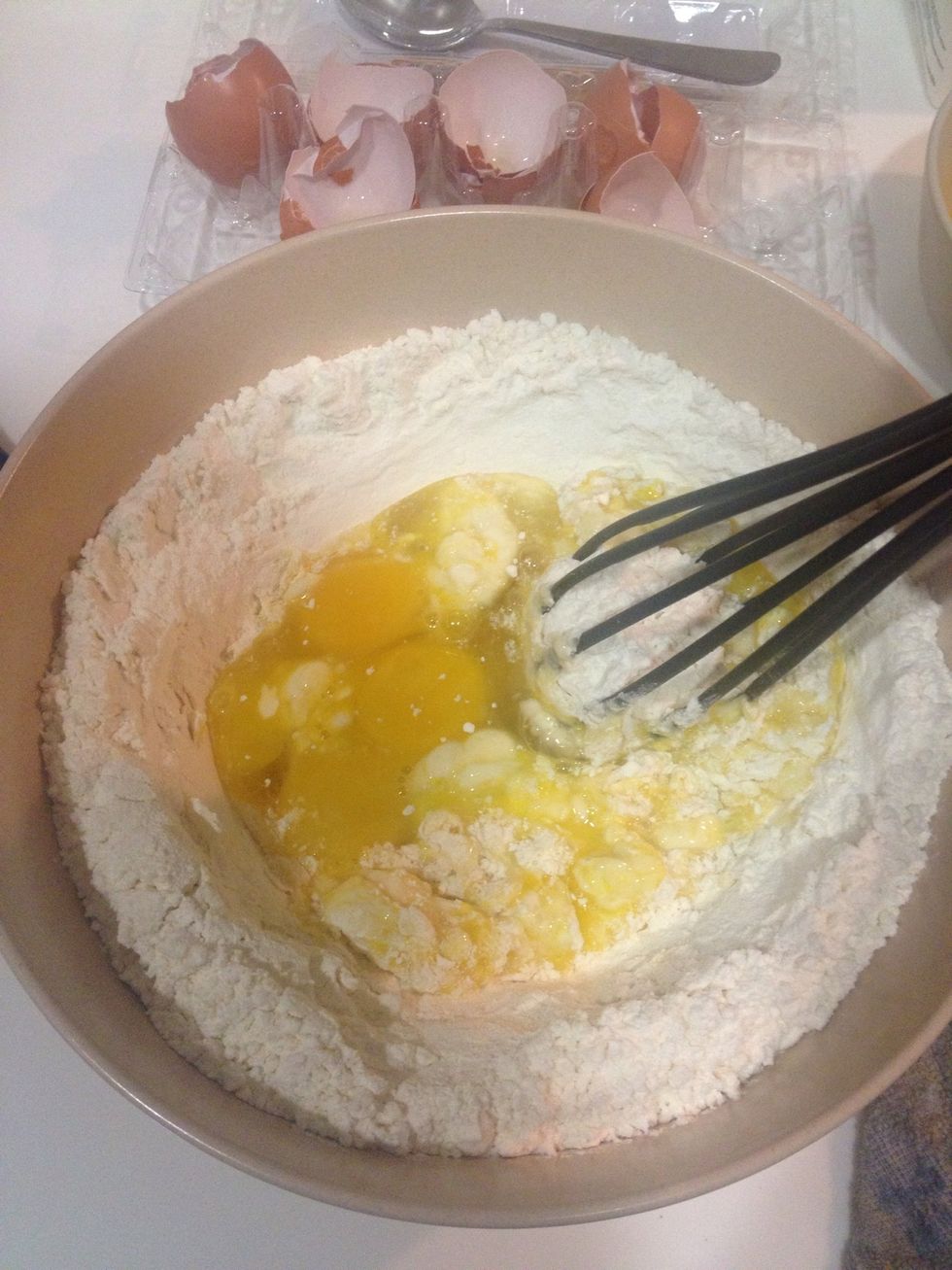 Beat everything together.
Slowly add the browned butter to the mixture.
Slowly add the hot milk. If you're using mixer, definitely much easier.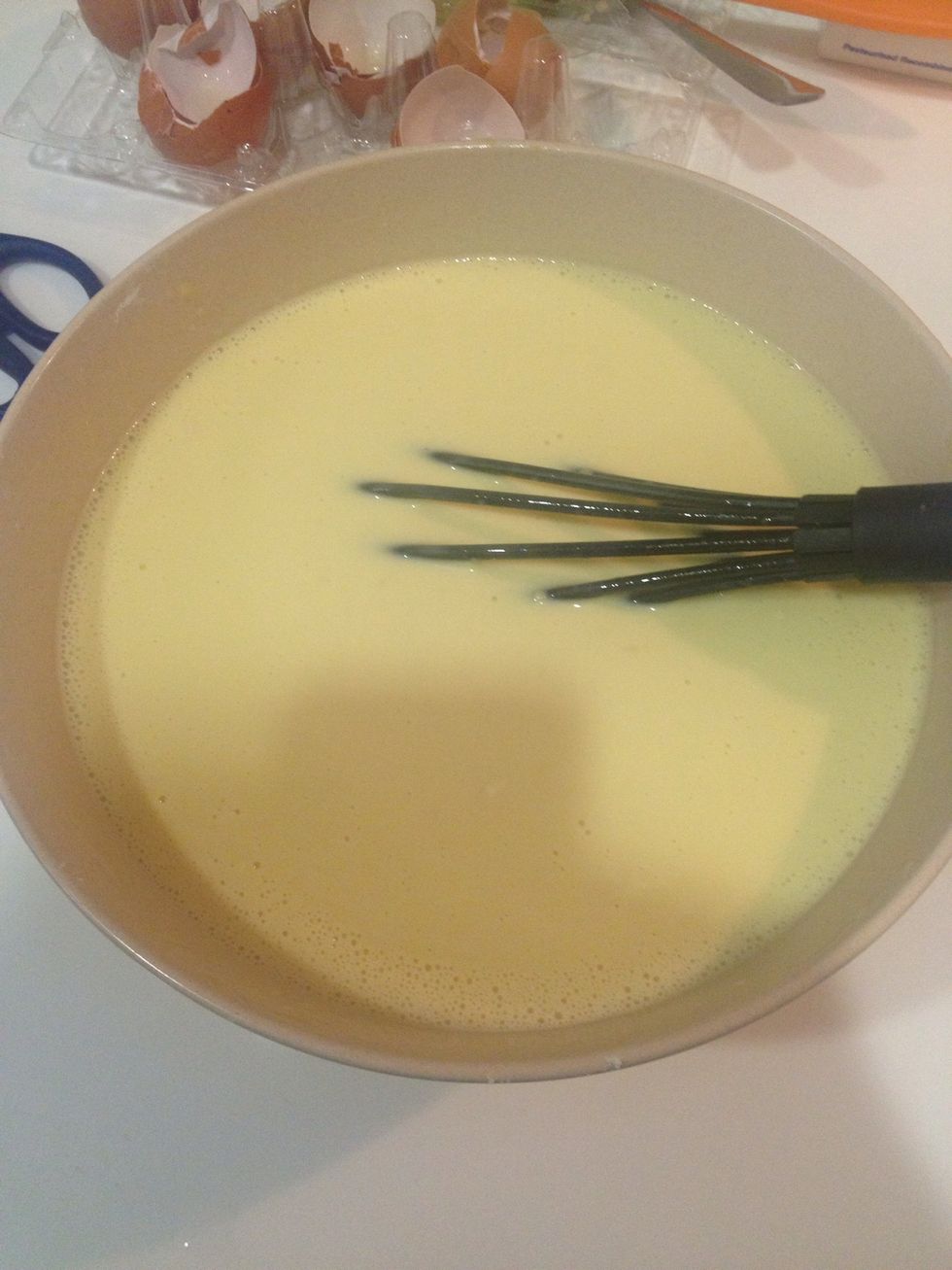 Else you have to whisk non-stop like me 😣. Whisk until you have creamy smooth texture.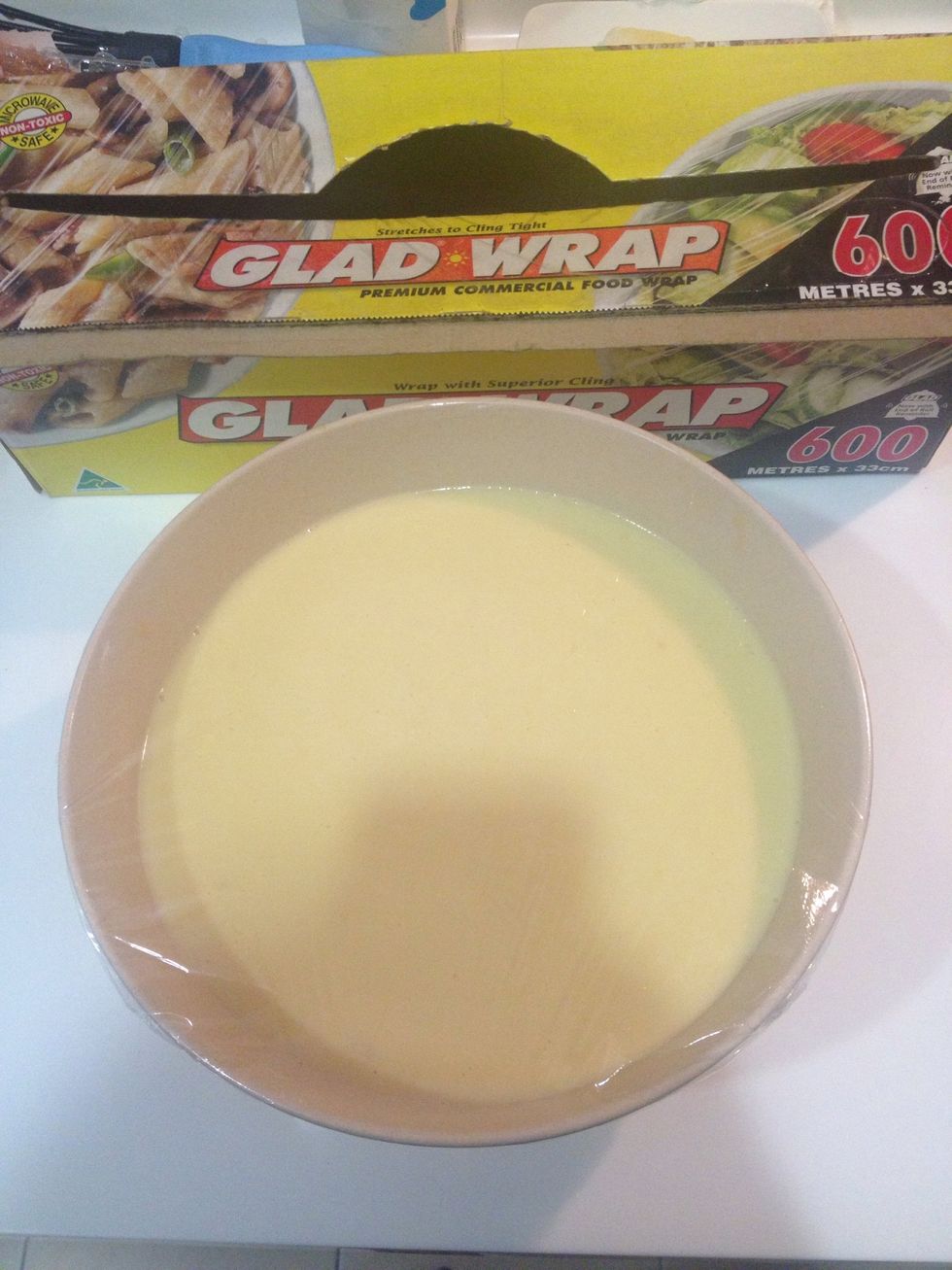 Cover the batter and refrigerate overnight.
The next day, bring the batter to room temperature.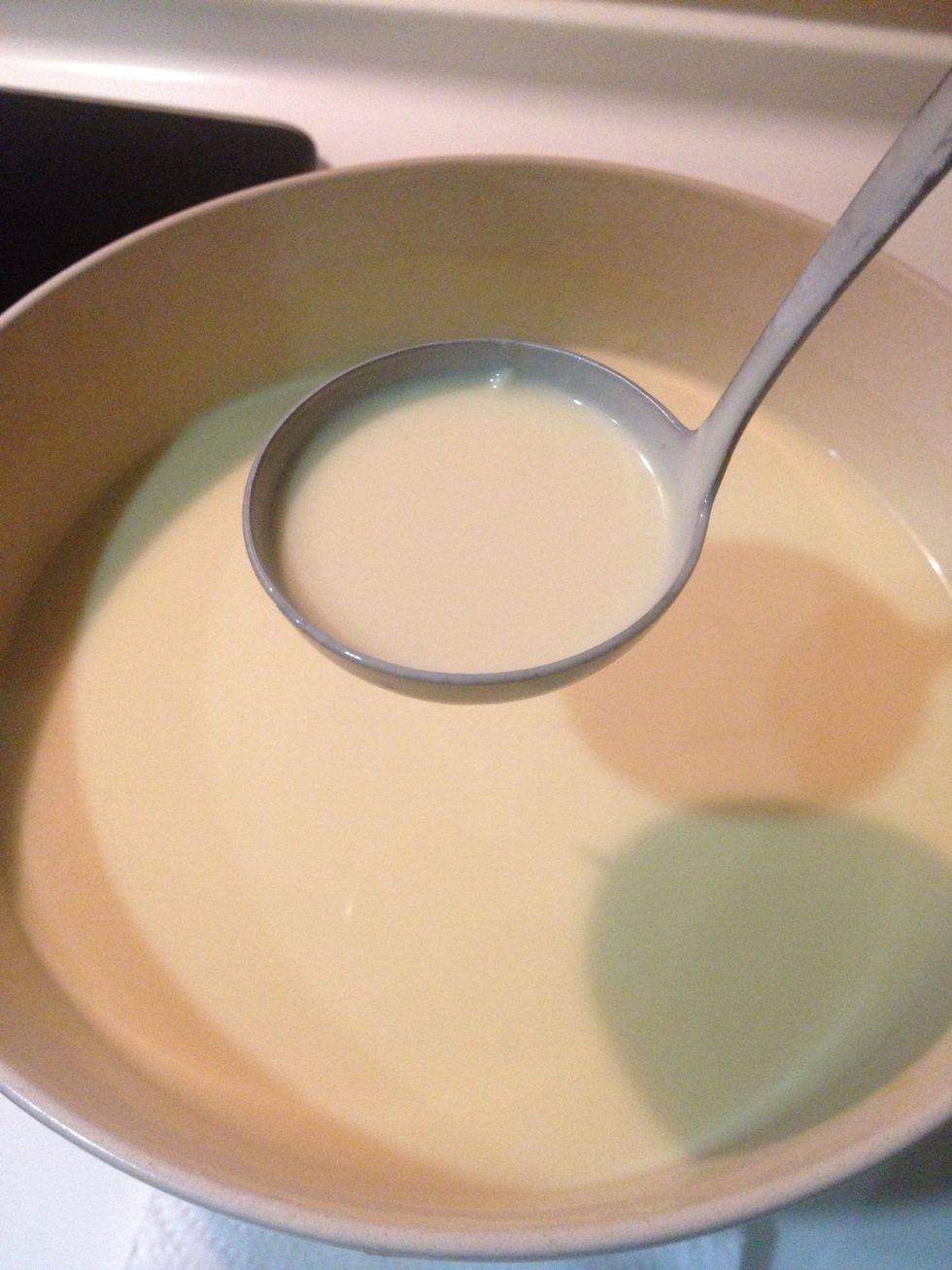 I'm using a small ladder.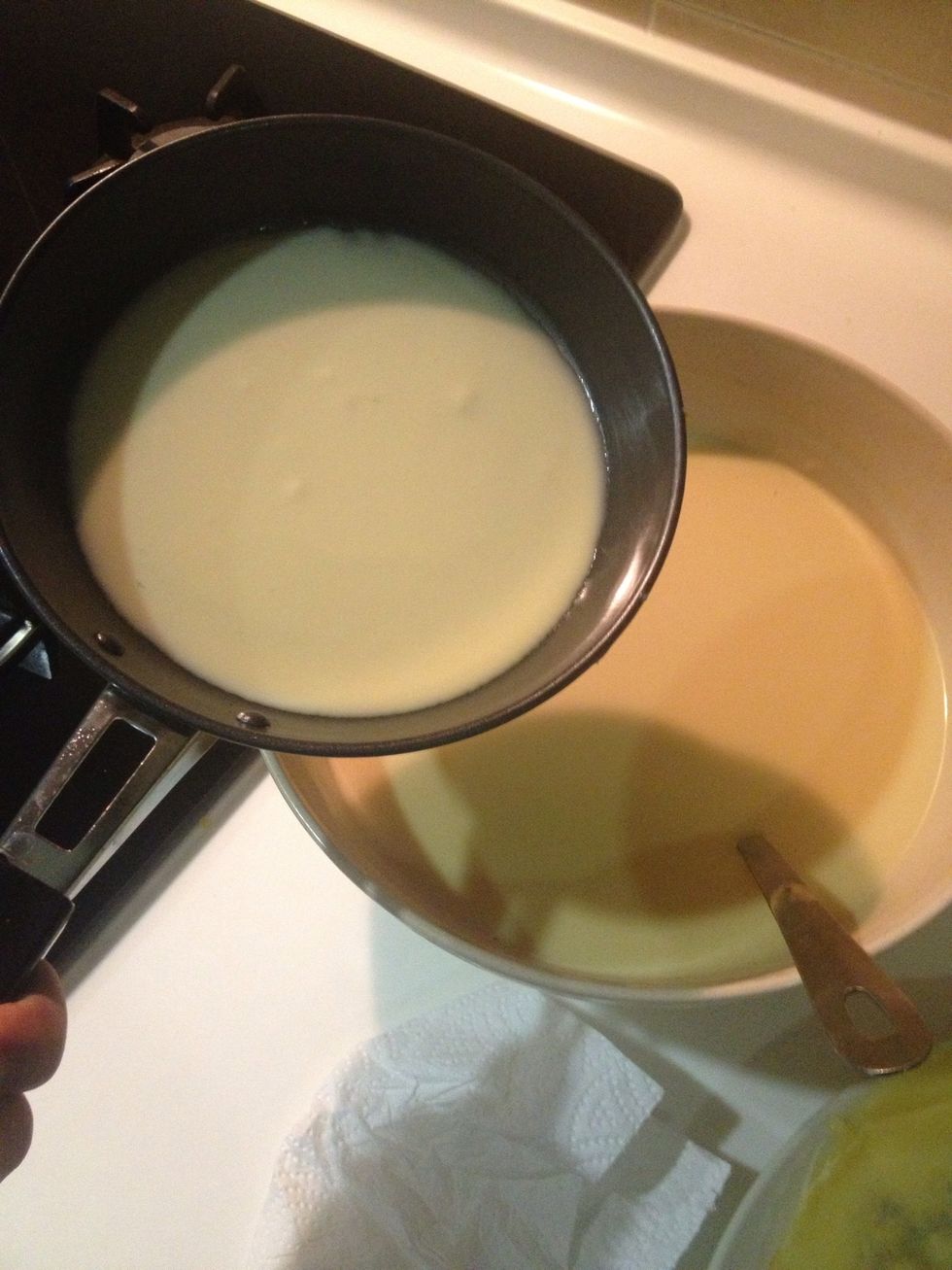 Place a nonstick 6-inch pan over medium heat. Swab the surface with the oil, then add about 2 tablespoons of batter and swirl to cover the surface.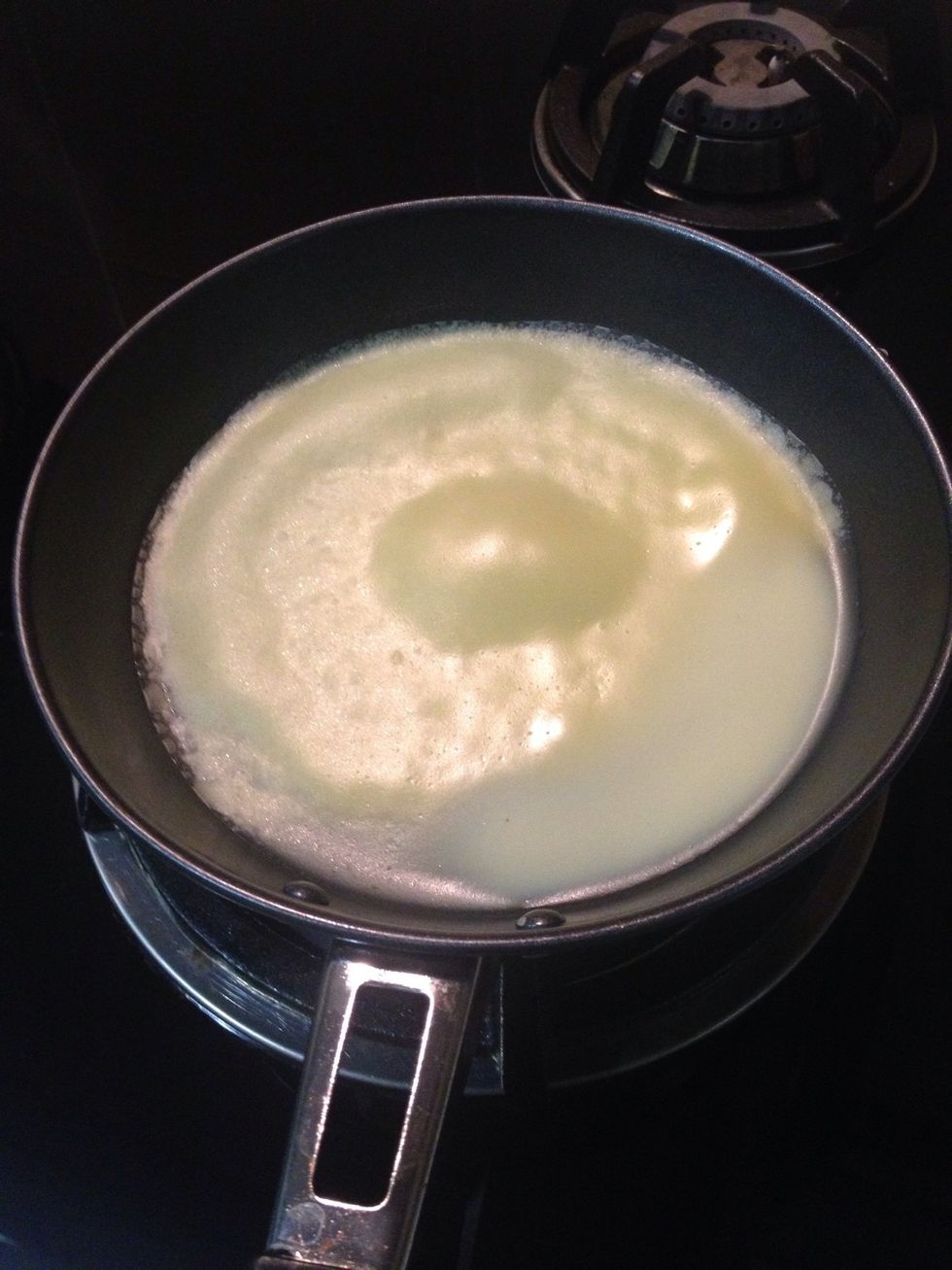 Cook until the bottom just begins to brown, about 1 minute.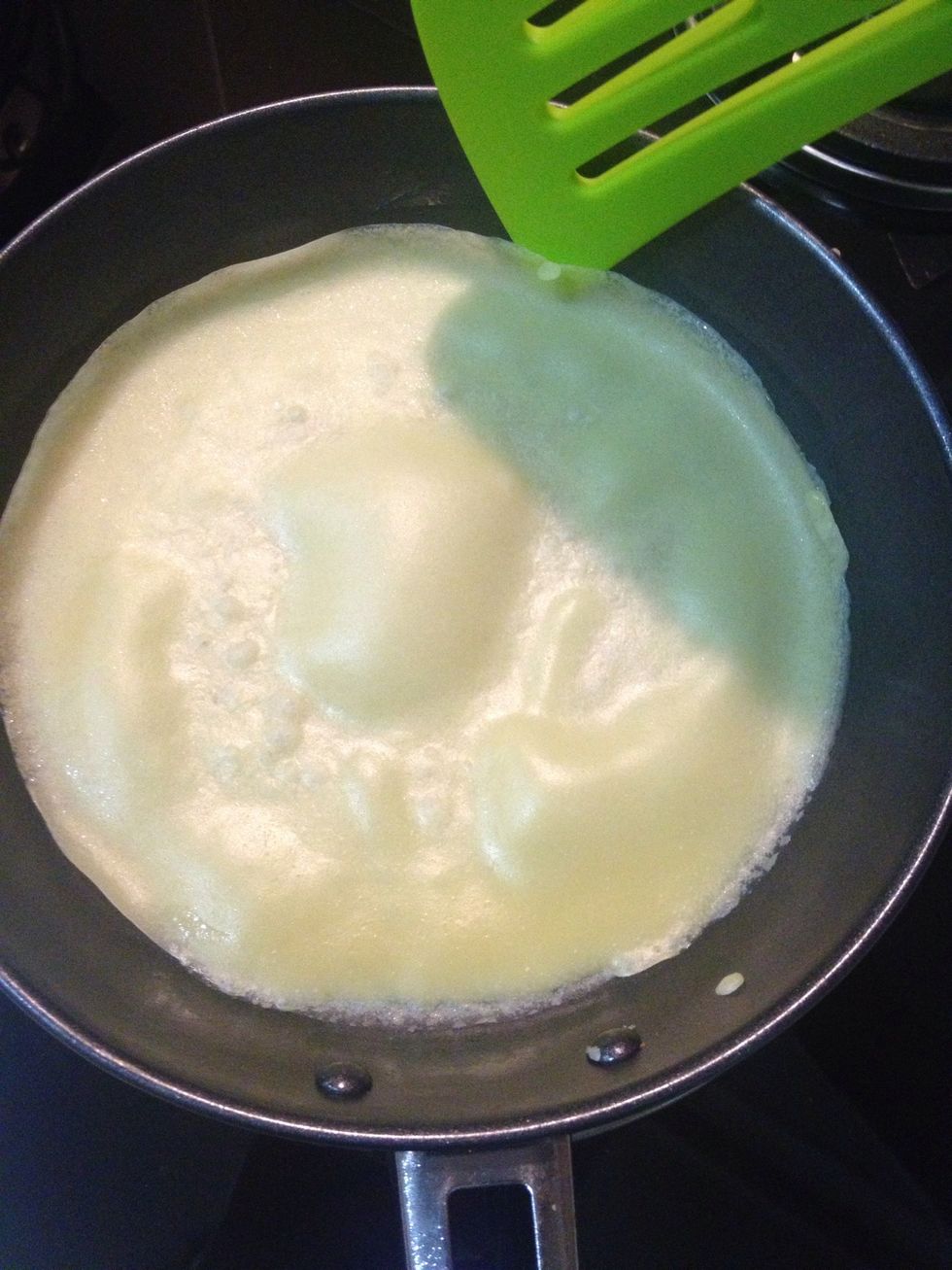 Then carefully lift an edge and flip the crêpe.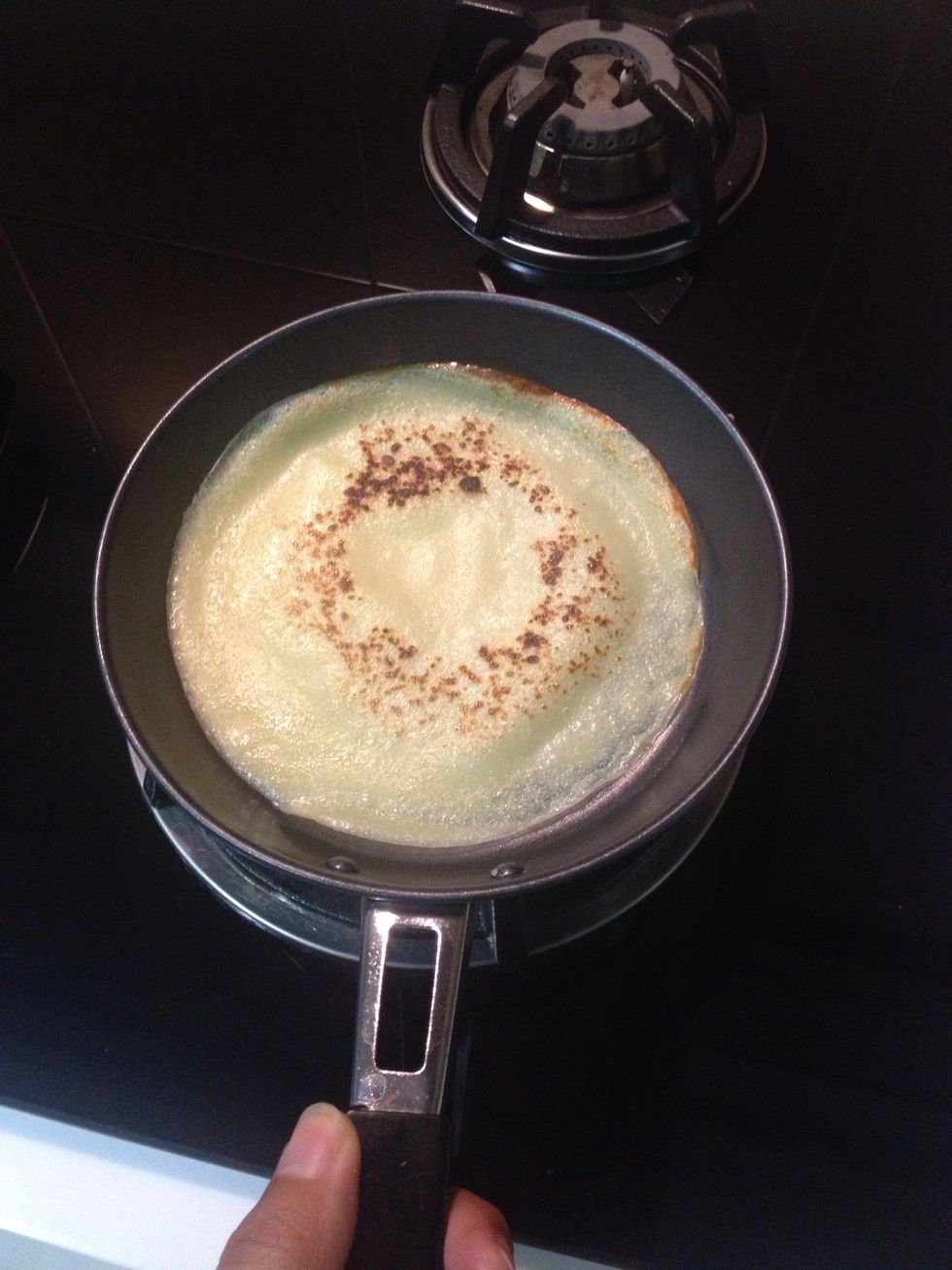 Cook on the other side for no longer than 5-10 seconds.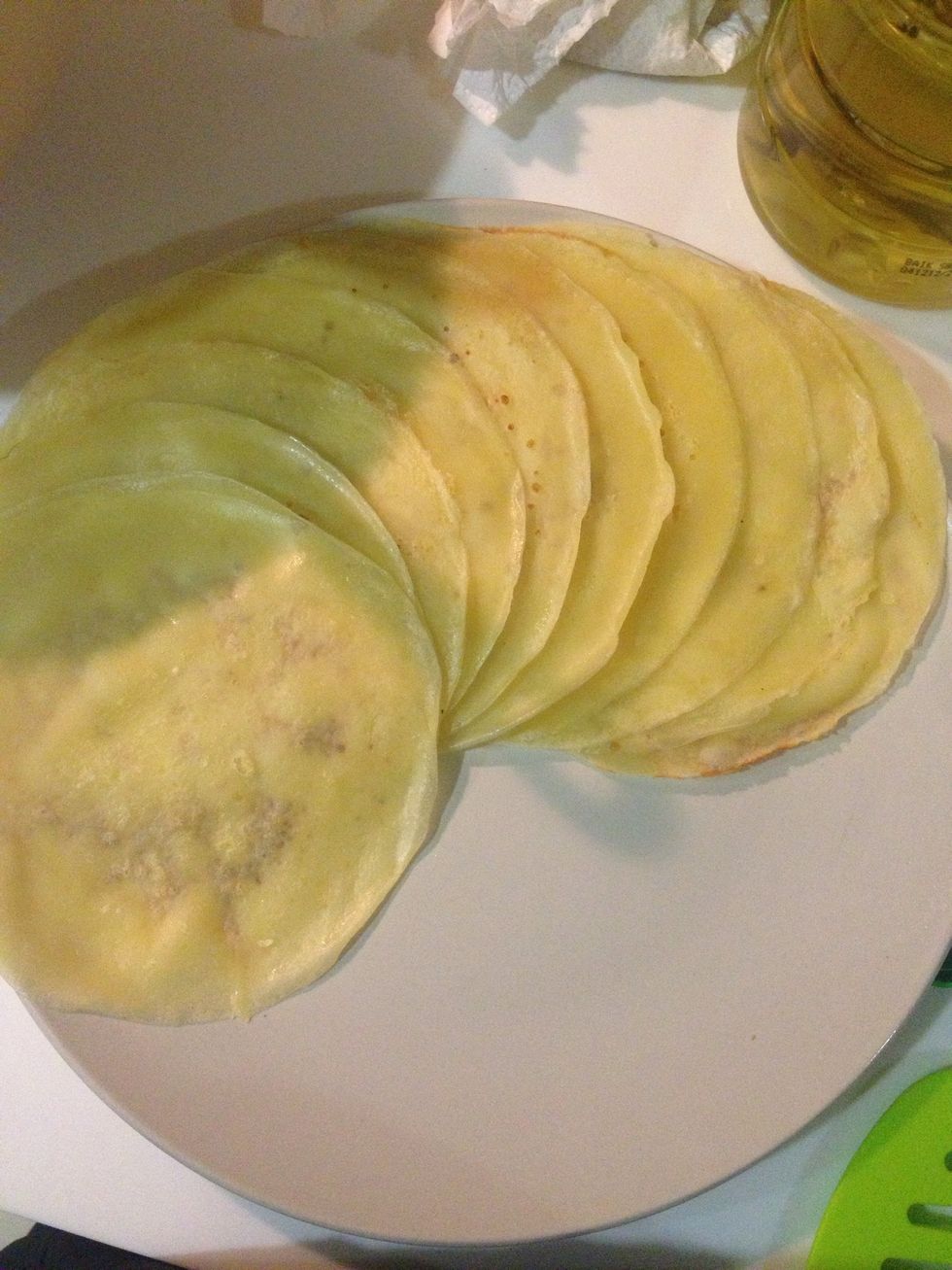 Lay it on the plate.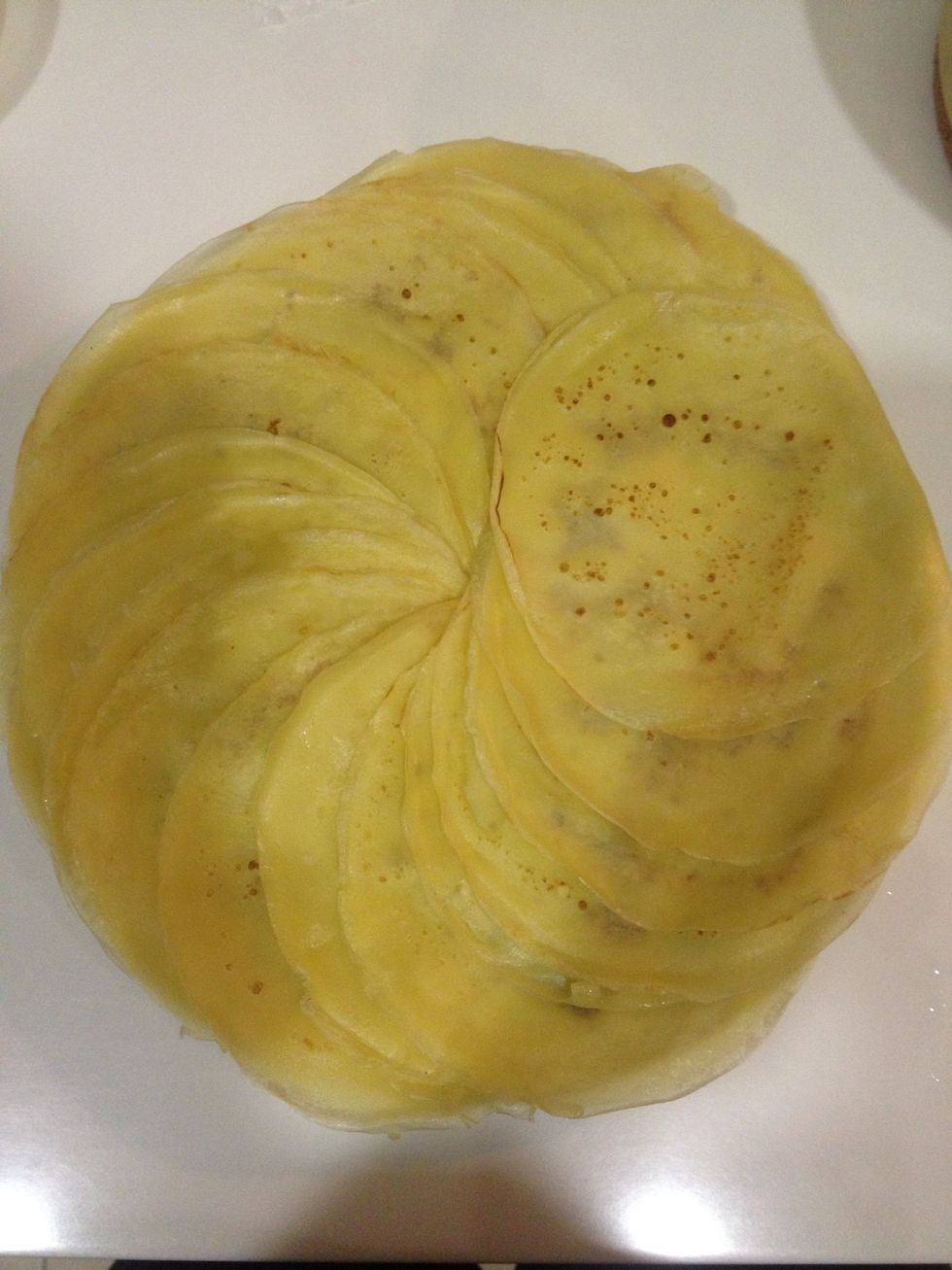 Repeat until you have 20 perfect crêpes.
Cream base: You can use any flavor your like. You just need to whip the cream until it hold. Smash any fruits/chocolate you like and fold into the cream.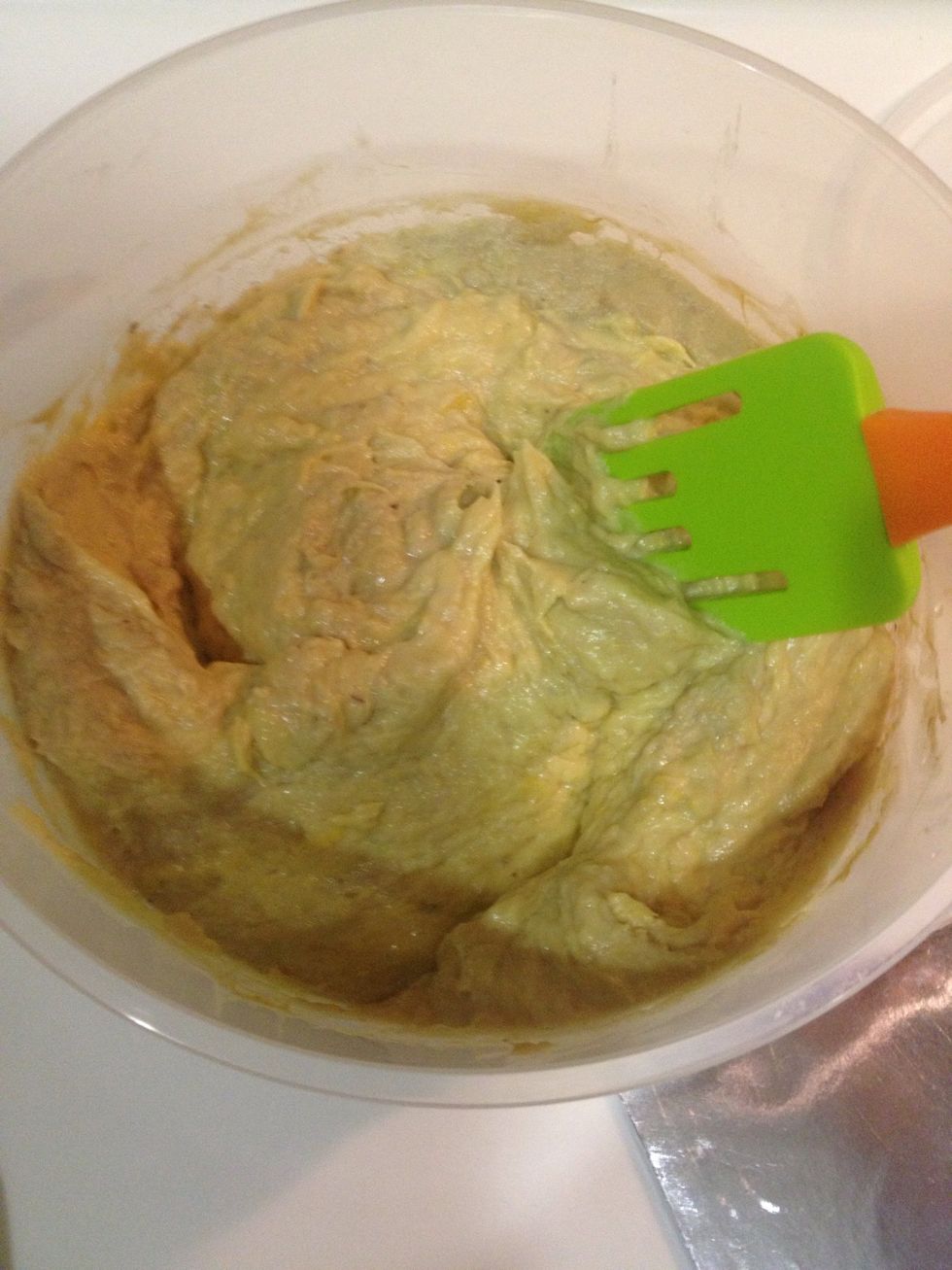 I'm using durian (king of fruit in Asia). Since durian has its original creamy texture, I skip the whipped cream.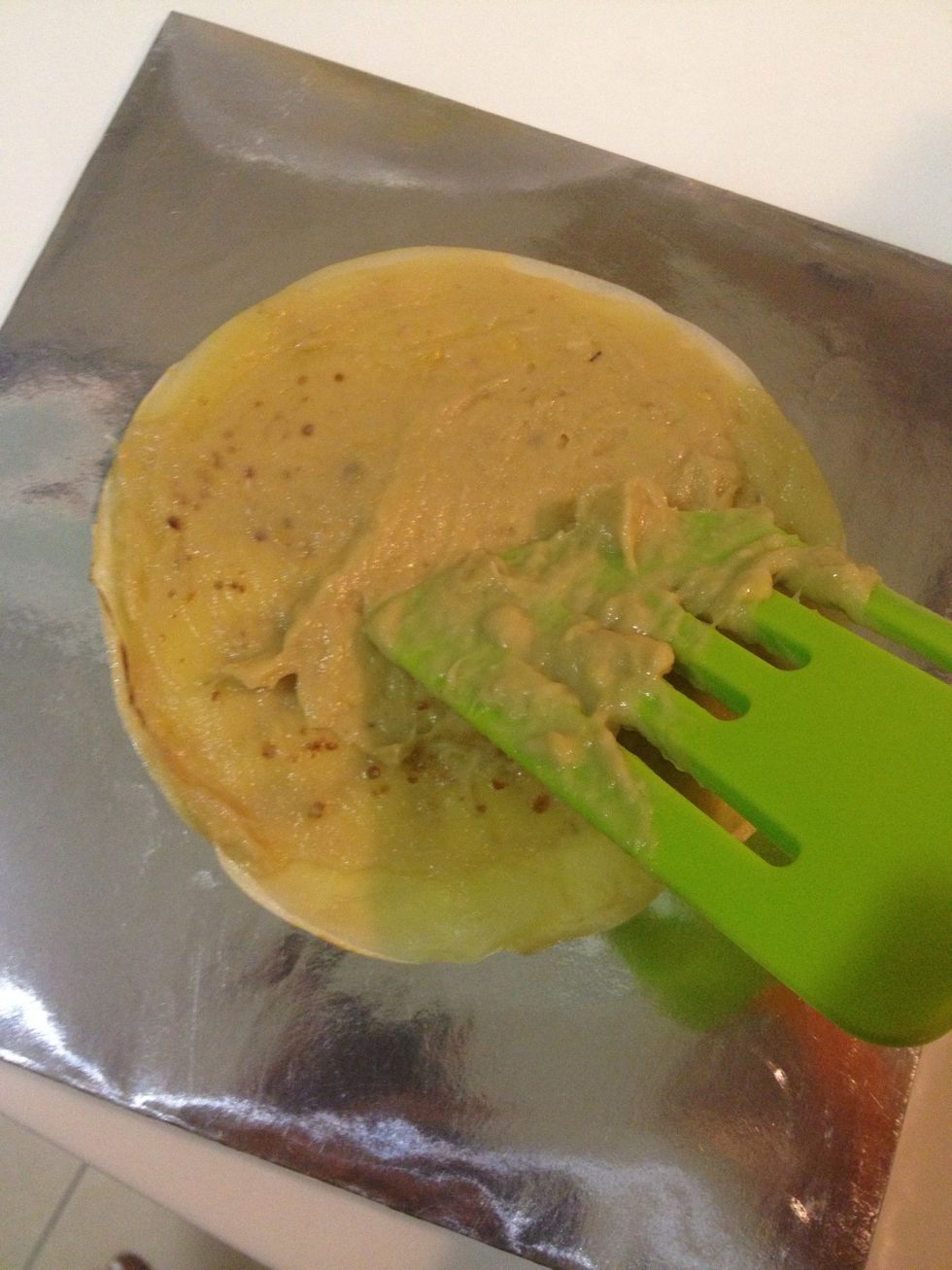 To assemble, lay a crêpe on a plate. Pipe or use a spatula to completely cover the crêpe with a thin layer of the cream.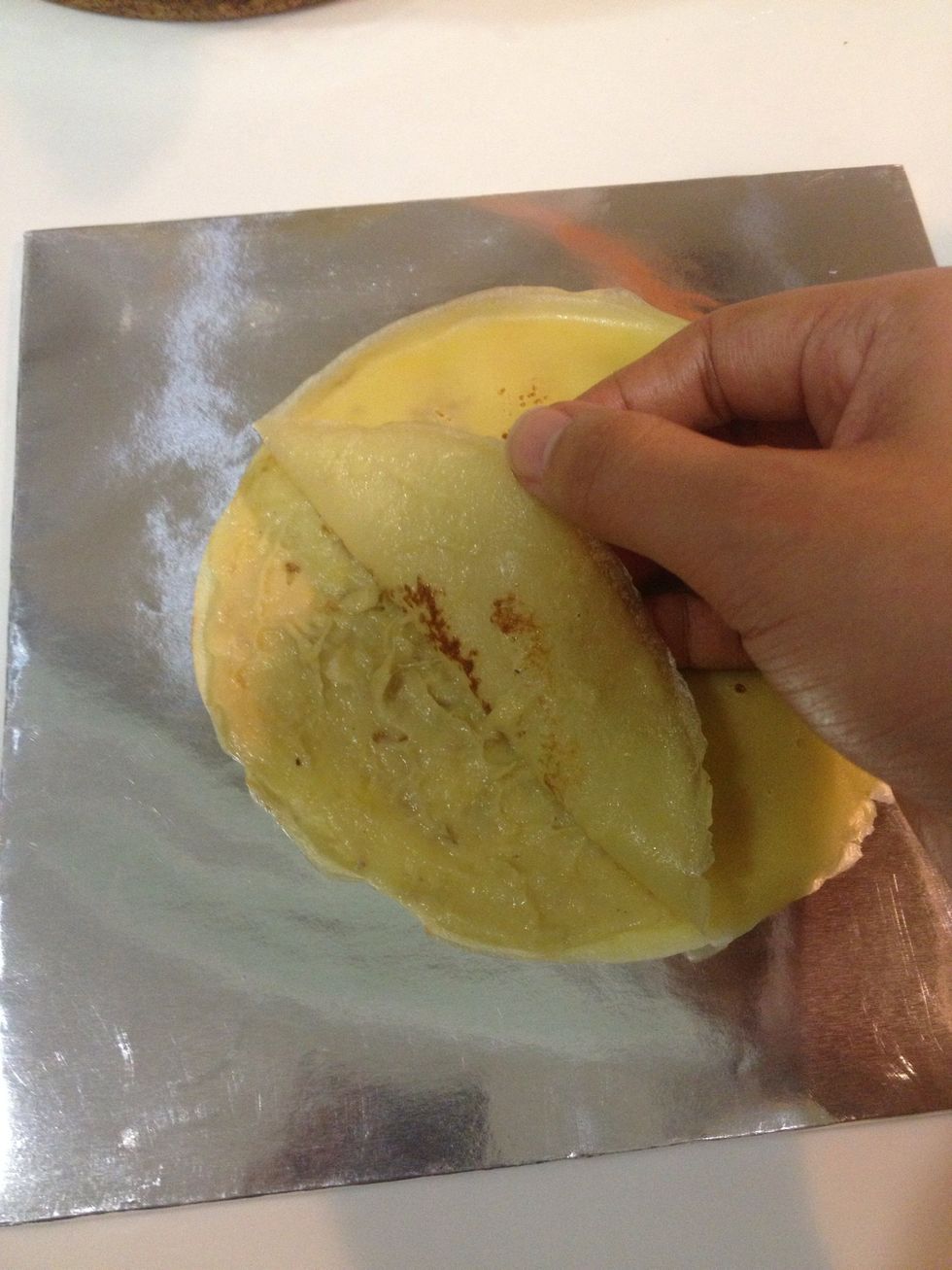 Cover the cream layer with a crêpe.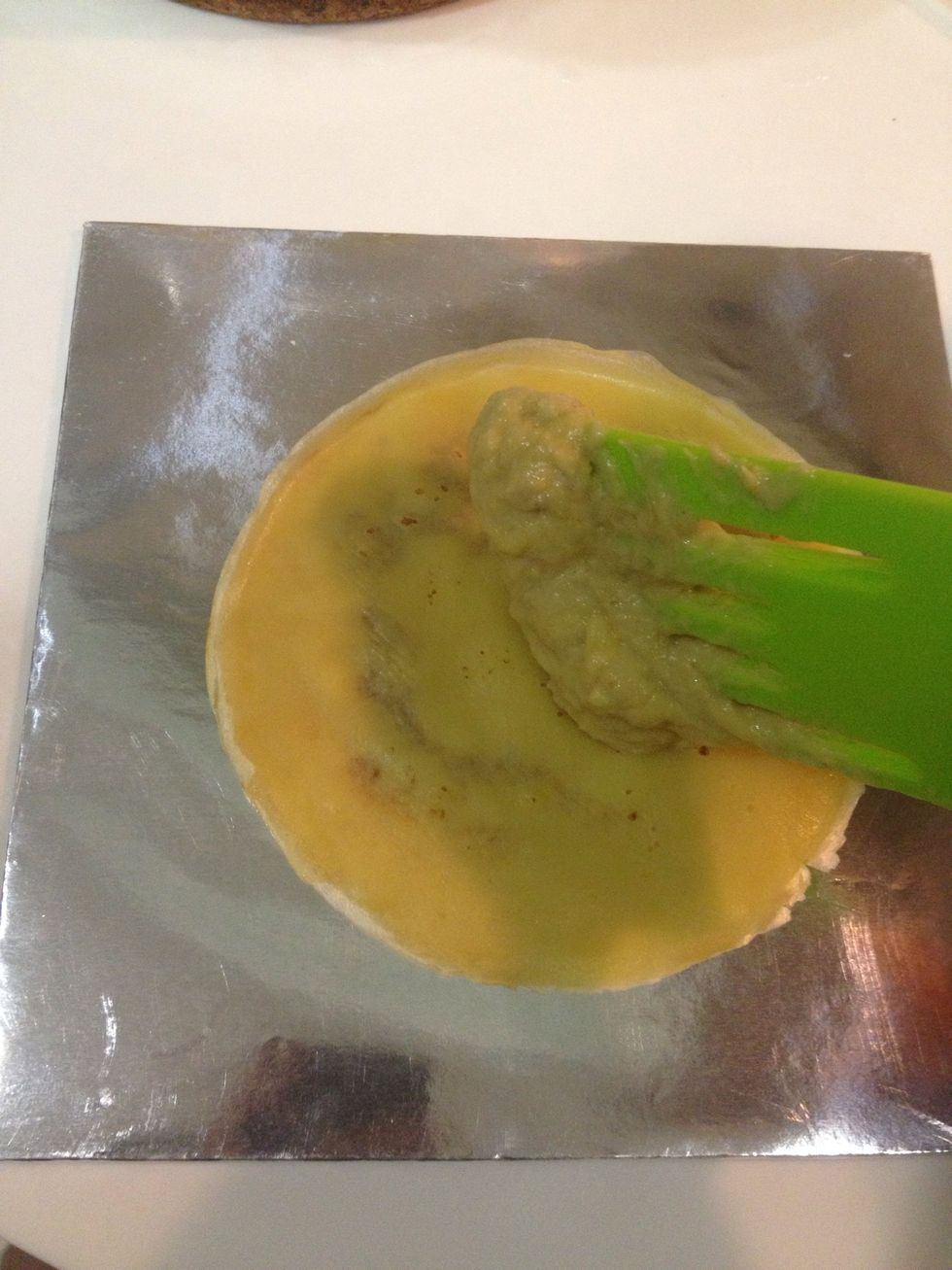 Repeat to make a stack of 20.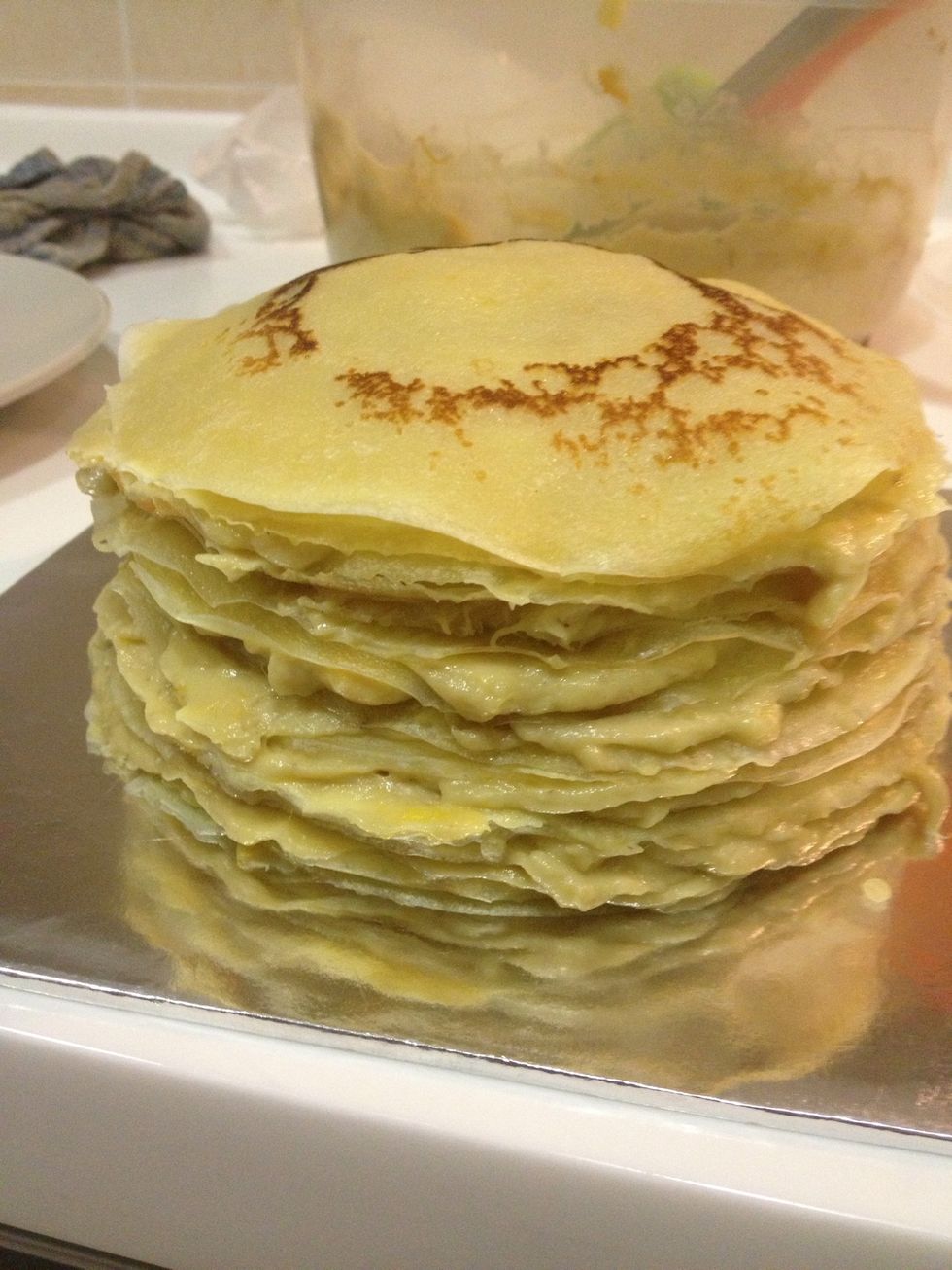 After 20 layers. Phewwwwww 😅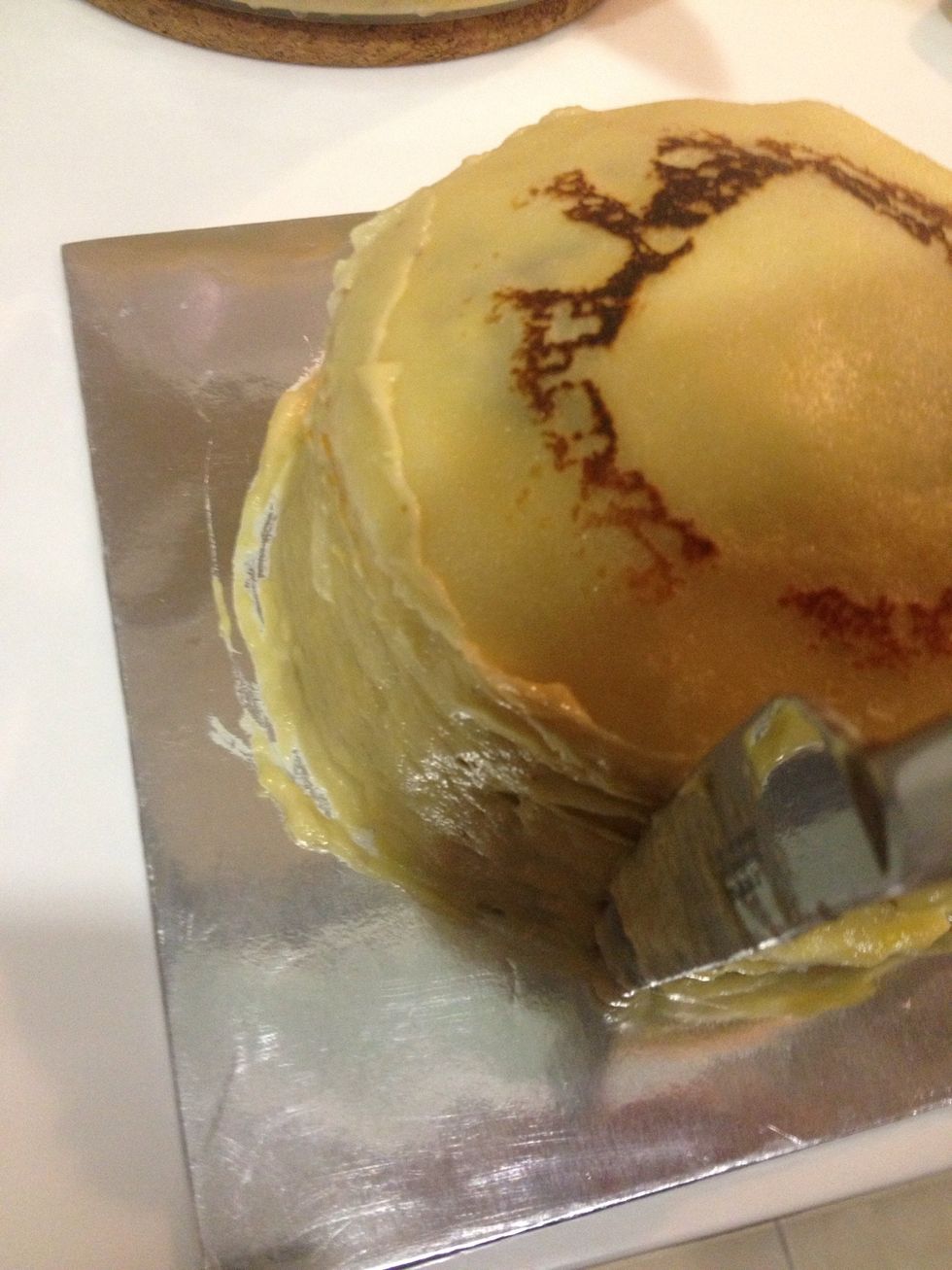 Spread the remaining cream to the side to cover the edges.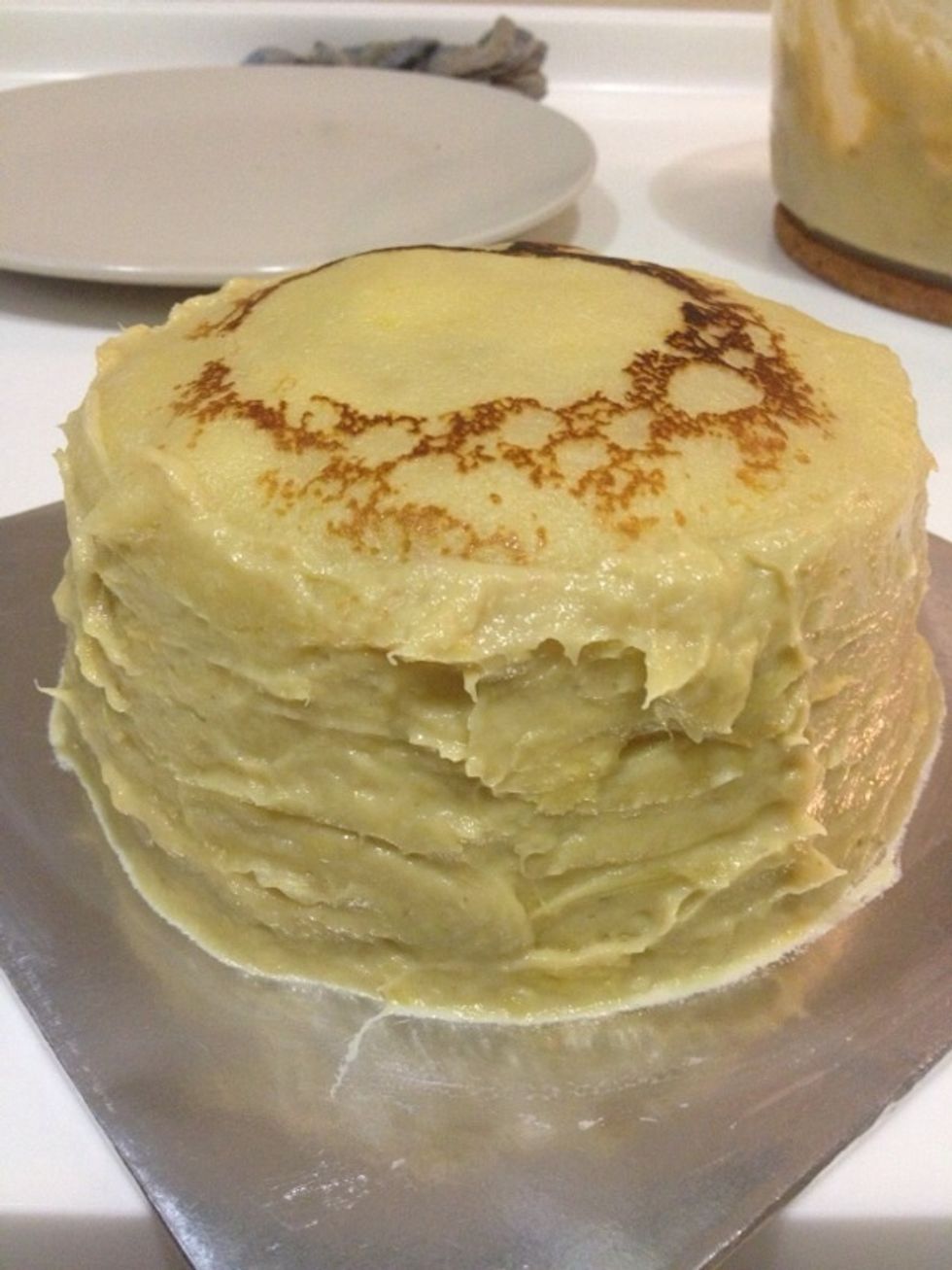 Side done.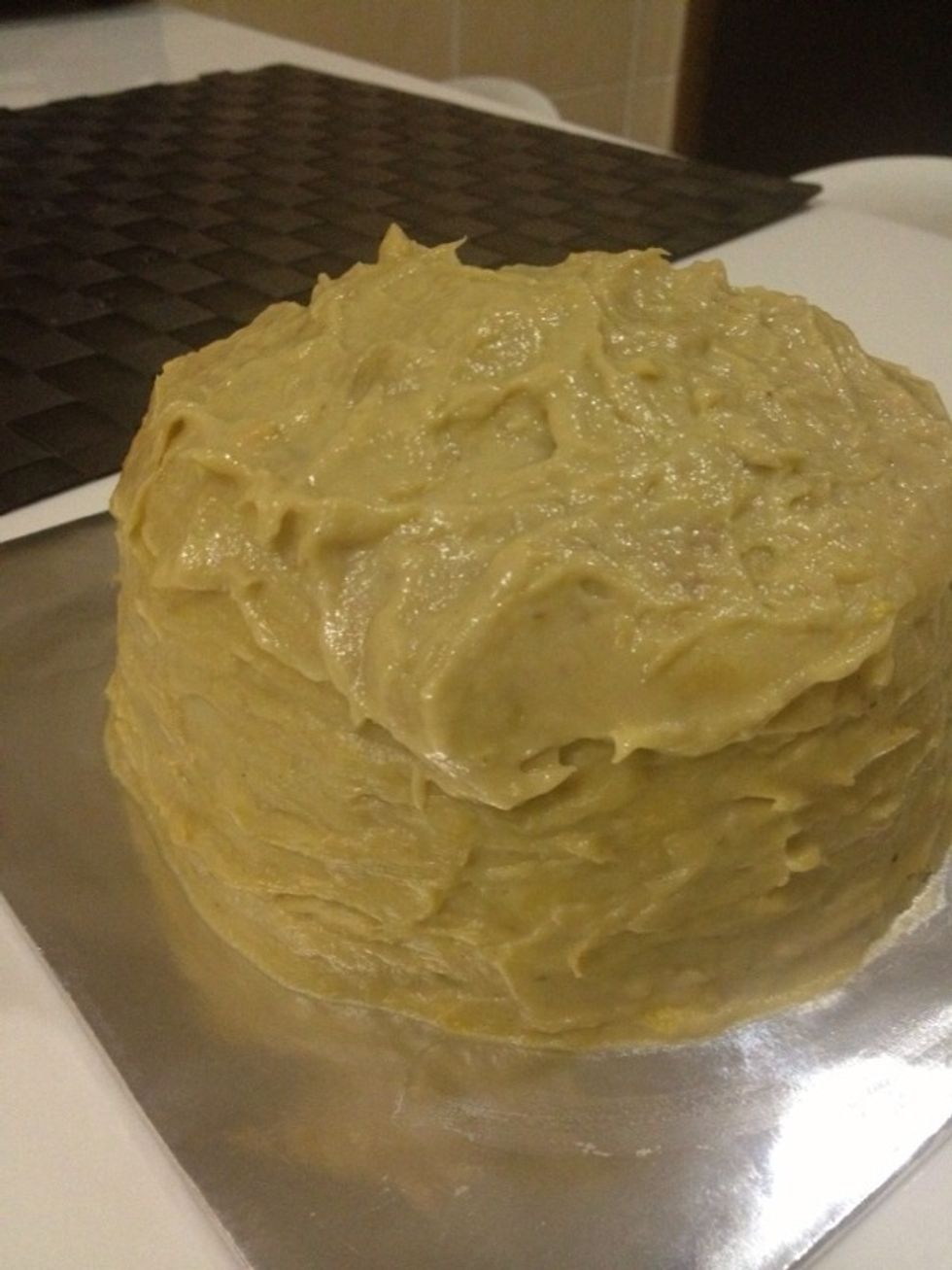 And spread the top too.
Is done.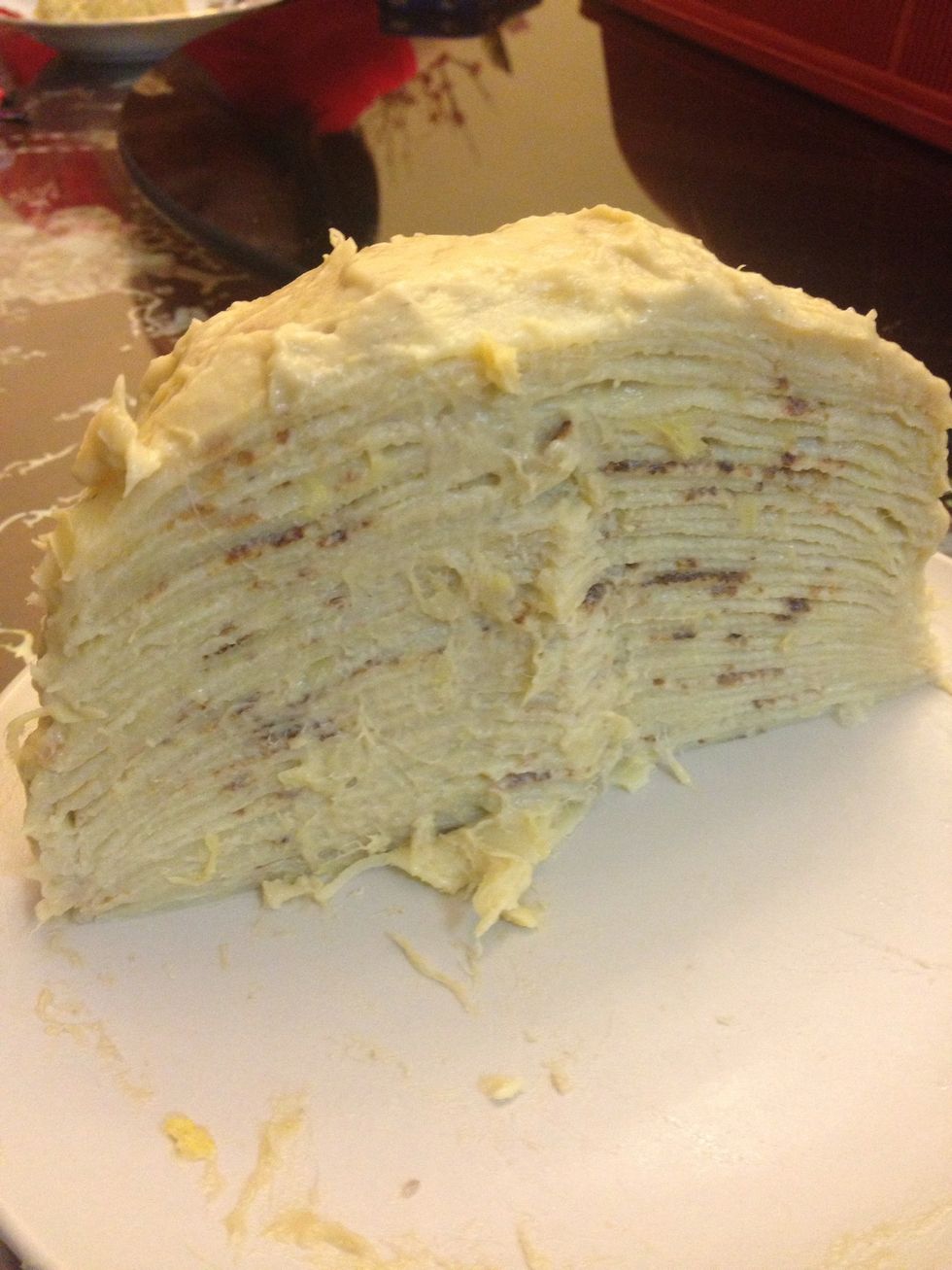 After we cut into halve.
After eating half way, suddenly remember I need to snap a final picture for Snapguide 😝
My personal feedback: I don't think mine is a successful Mille Crêpe. The crêpe itself pretty thick. It should be much thinner. And definitely is not an easy task to make a super thin crêpe.
Will I make another one? No. Haha. It took me completely 3 hours (standing, cooking, spreading). No doubt I love my crêpe batter. It taste perfect! Yummy for me. I will make a normal crêpe instead.
3.0c Milk
1/2c All purpose flour
7.0Tbsp Castor sugar
6.0Tbsp Unsalted butter
6.0 Egg
500.0g Durian
Pinch of salt