How to make dundergløgg (mulled thunderbeer) last chance
As a Christmas tradition in Scandinavia we make gløgg (mulled wine) with red wine, spices and raisins. Today I stumbled over a recipe for Dundergløgg......
39
The recipe says beer instead of red wine and the alcohol is not added but develops during fermentation! Too interesting to let go even though it has to ferment for 3 weeks!! Last chance for Christmas
Collect your ingredients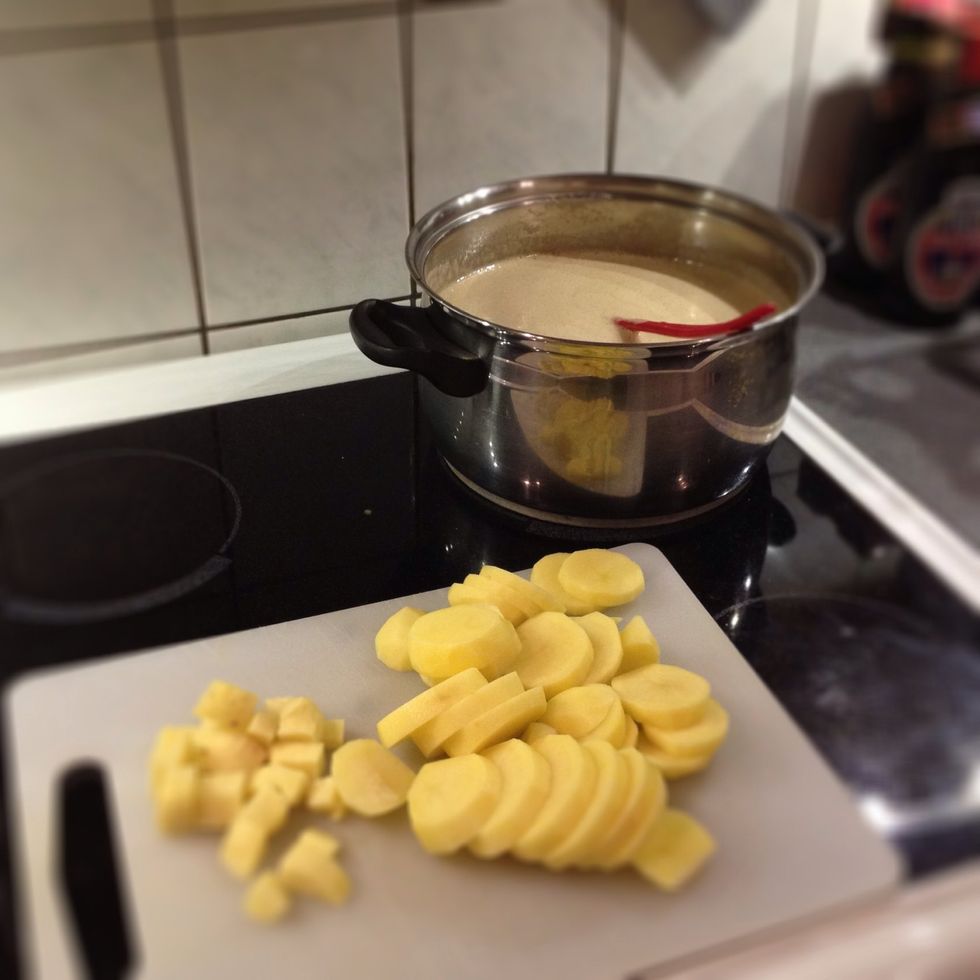 Potatoes and ginger. Peeled and chopped.
Everything goes into a bucket. Here it is ginger and potatoes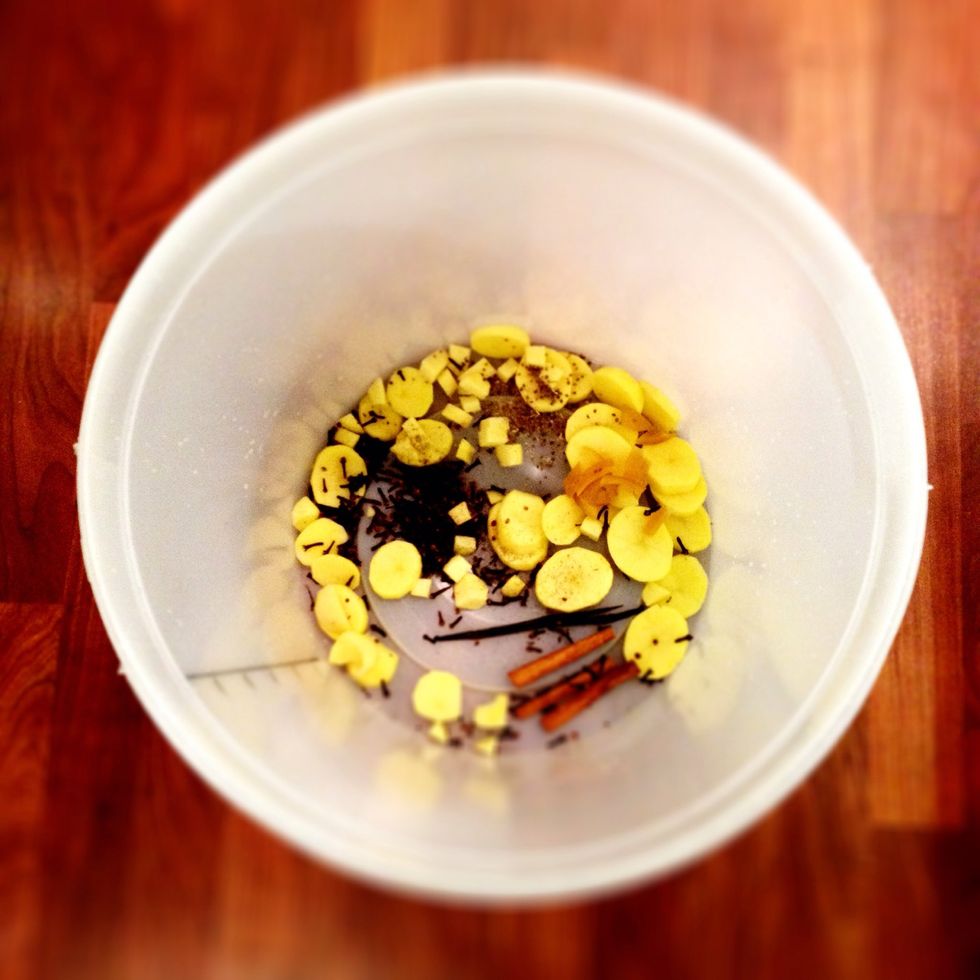 Spices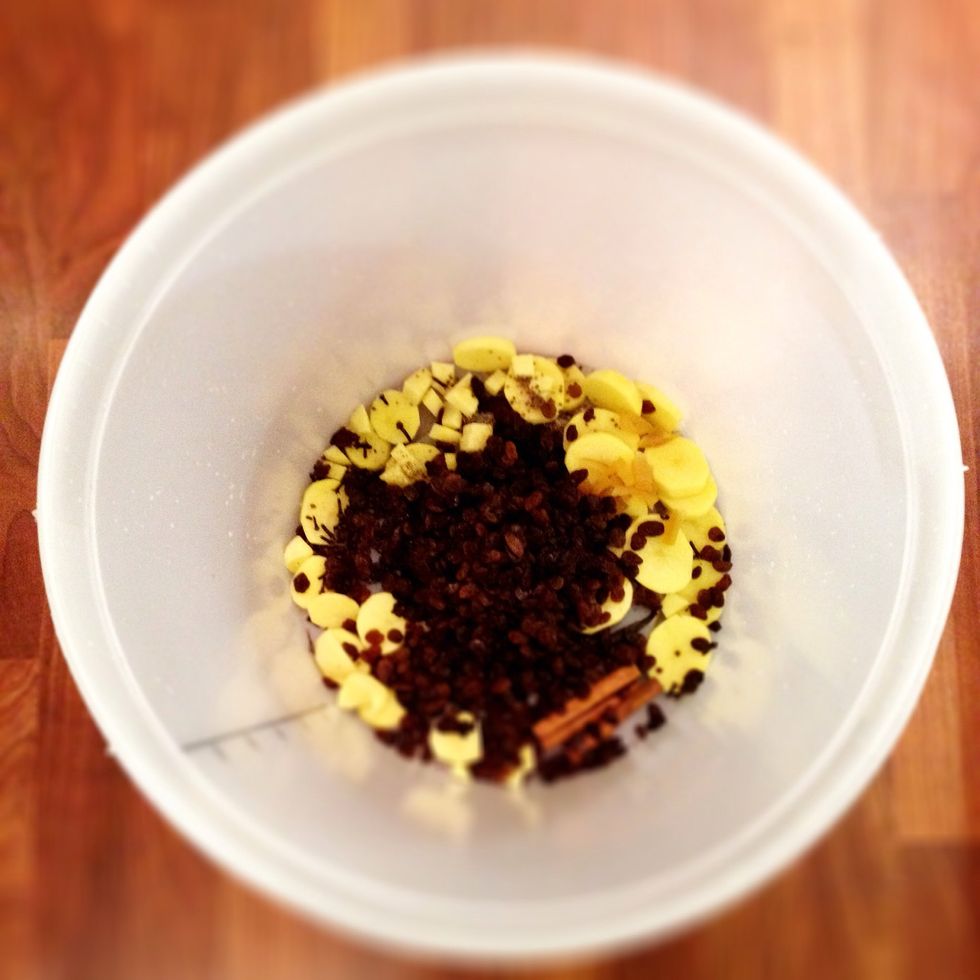 Raisins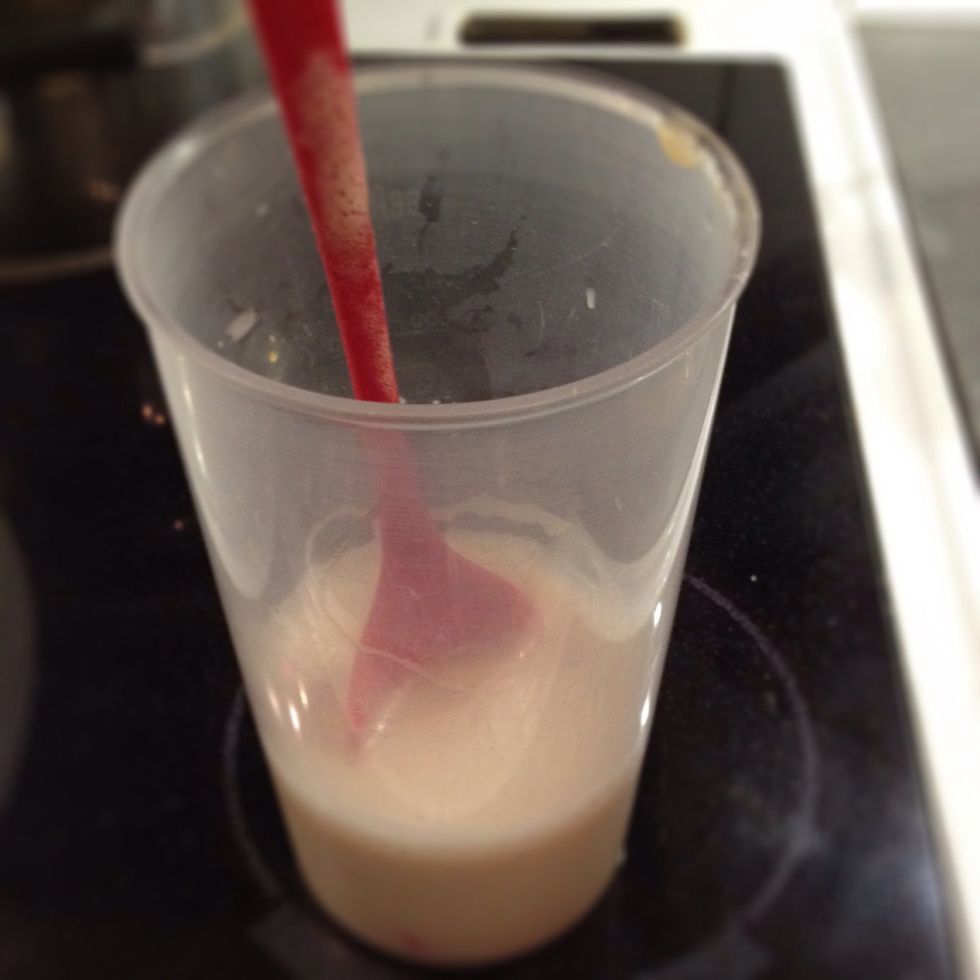 Dissolve the yeast in a little water
Done!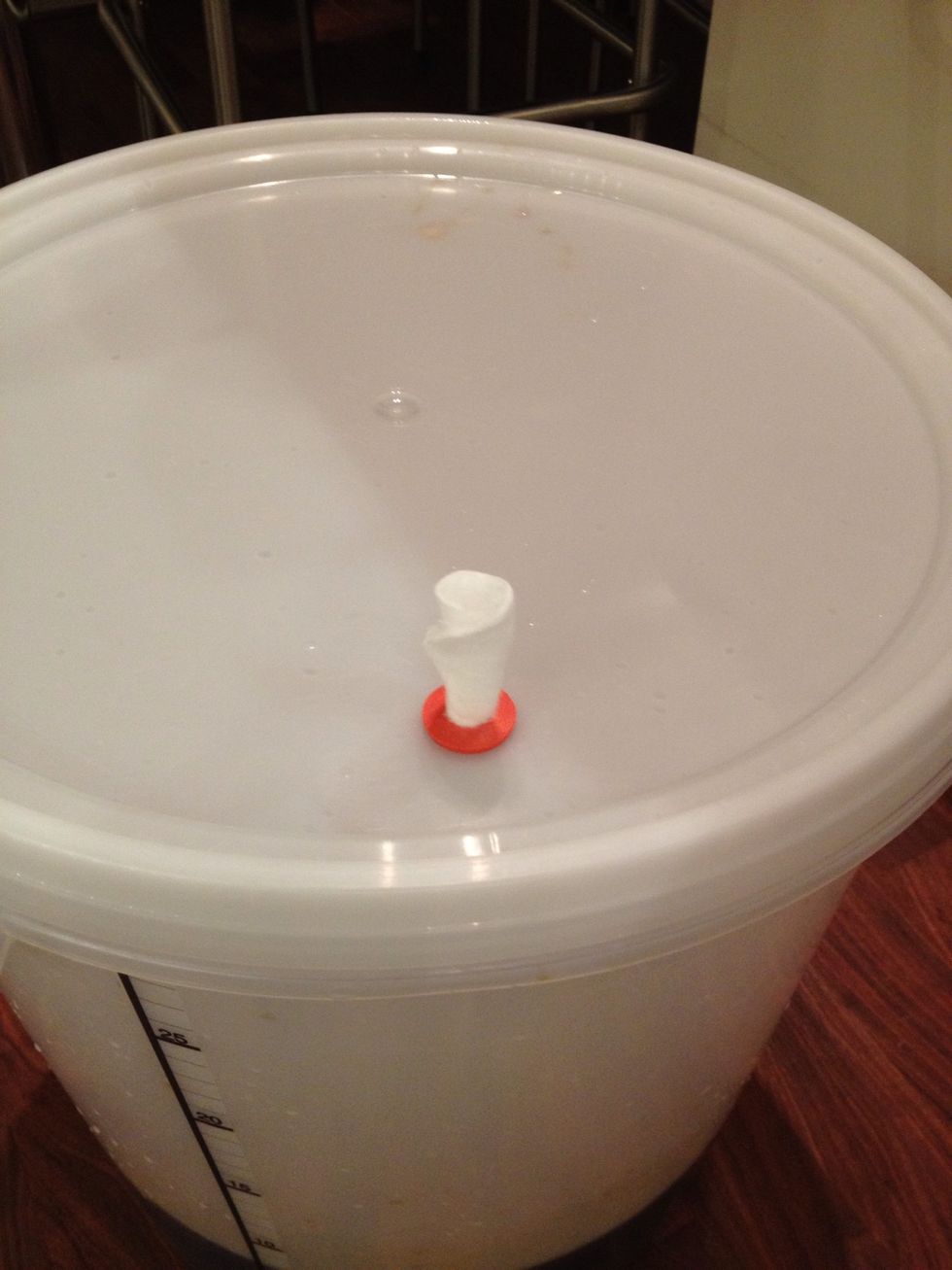 Put on the lid or alternatively plastic to cover up. There must be holes in the cover as the fermentation develops air (I placed a peace of cotton in the hole to avoid things to fall into my brew)
Let it rest for 3 weeks in a warm place. I'm curious to know the result ....😁 When ready it should be served warm
5.0l Sweet Christmas beer
1/2kg Sugar
4.0 Potatoes
200.0g Cloves
50.0g Fresh ginger
1.0tsp Cardamom seeds
5.0 Stick cinnamon
1.0 Vanilla pod
Candied bitter orange peel
1/2kg Raisins
50.0g Fresh yeast