Add salt, pepper, corn flour and mix well.
Add a table spoon of water to the mixture for stickiness. Add from time to time until you achieve the sticky texture.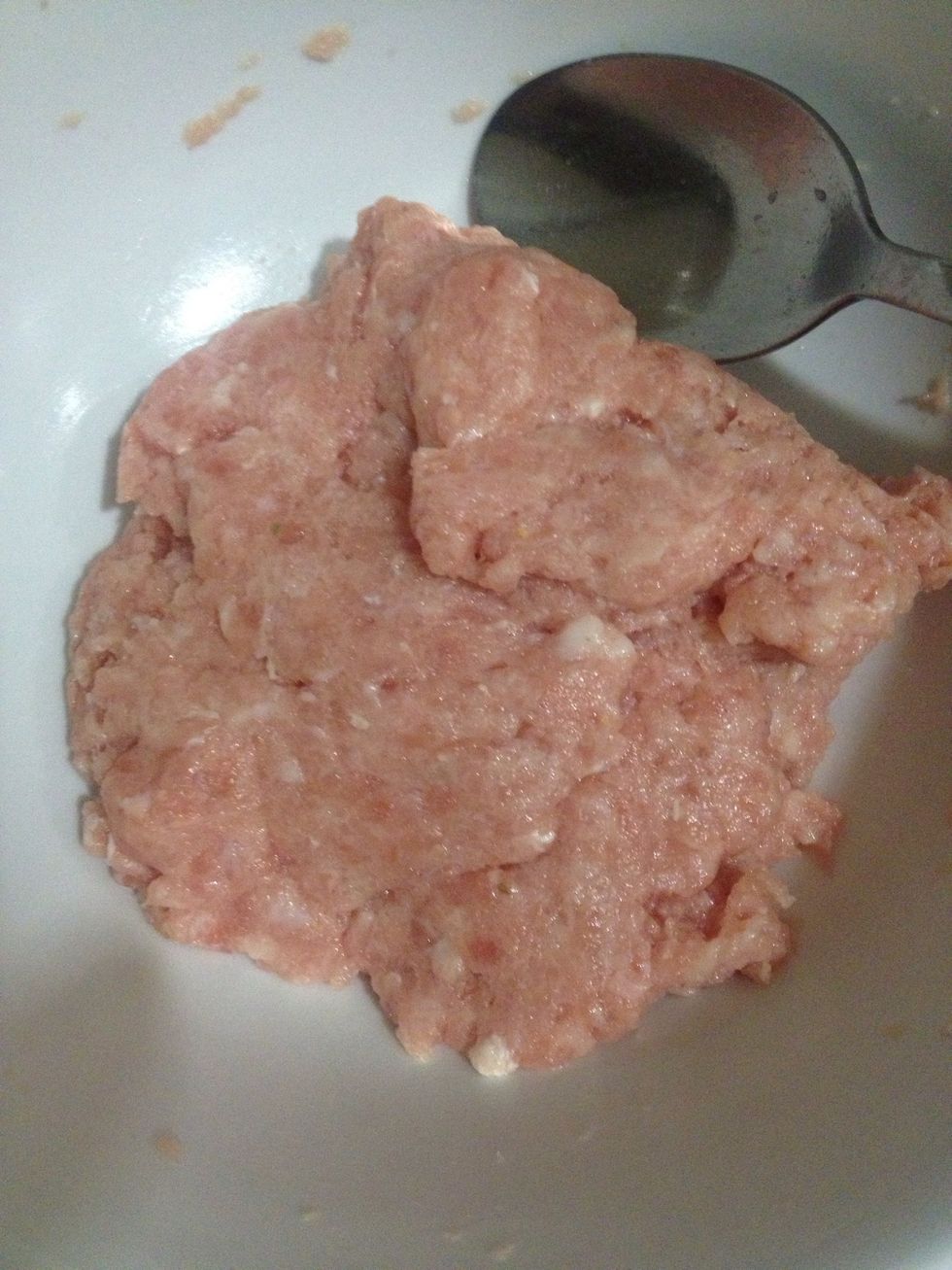 This is how the texture should look like.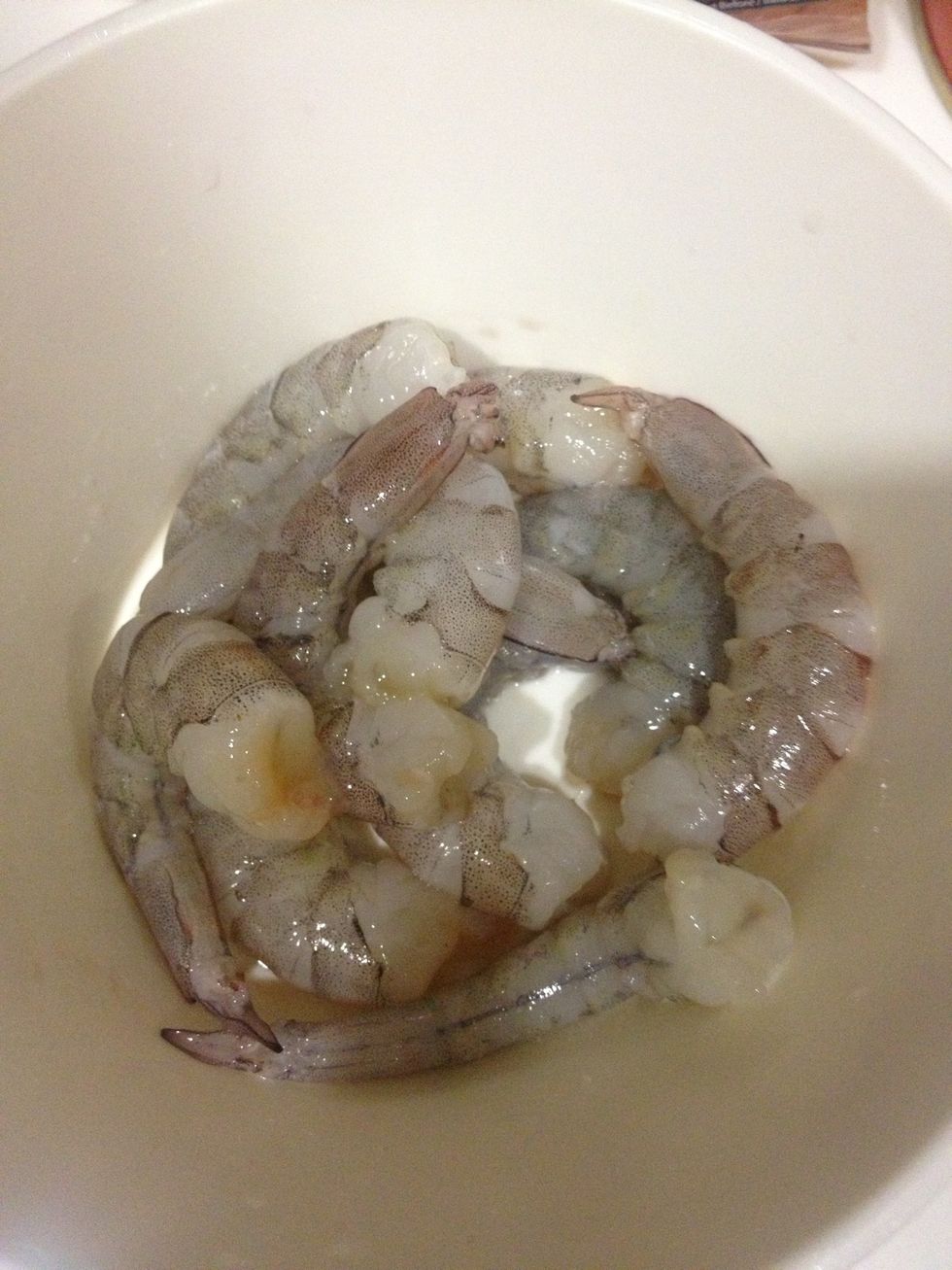 Clean the prawn and dice or chop it as small as you can.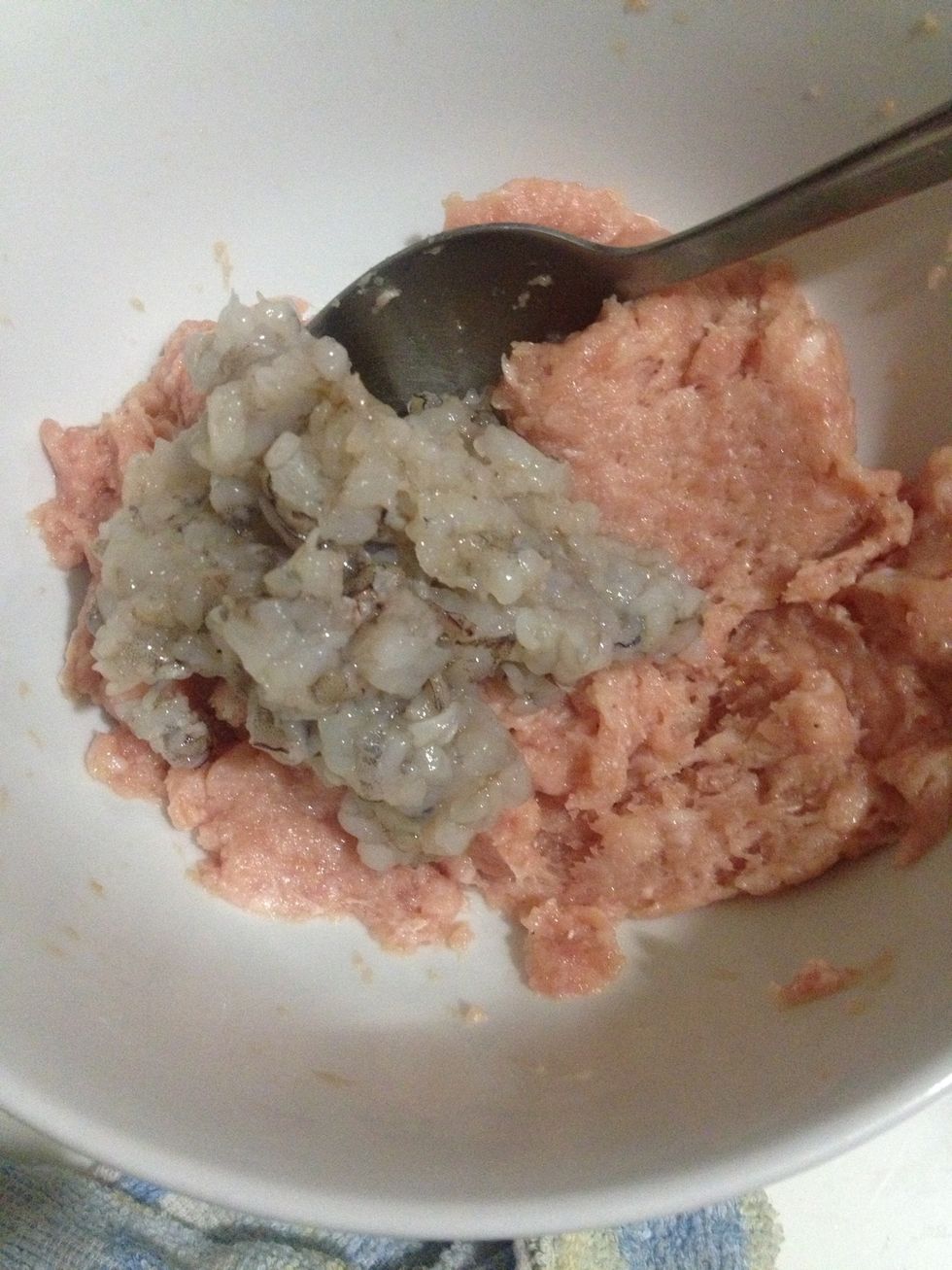 Add the prawns and mix well.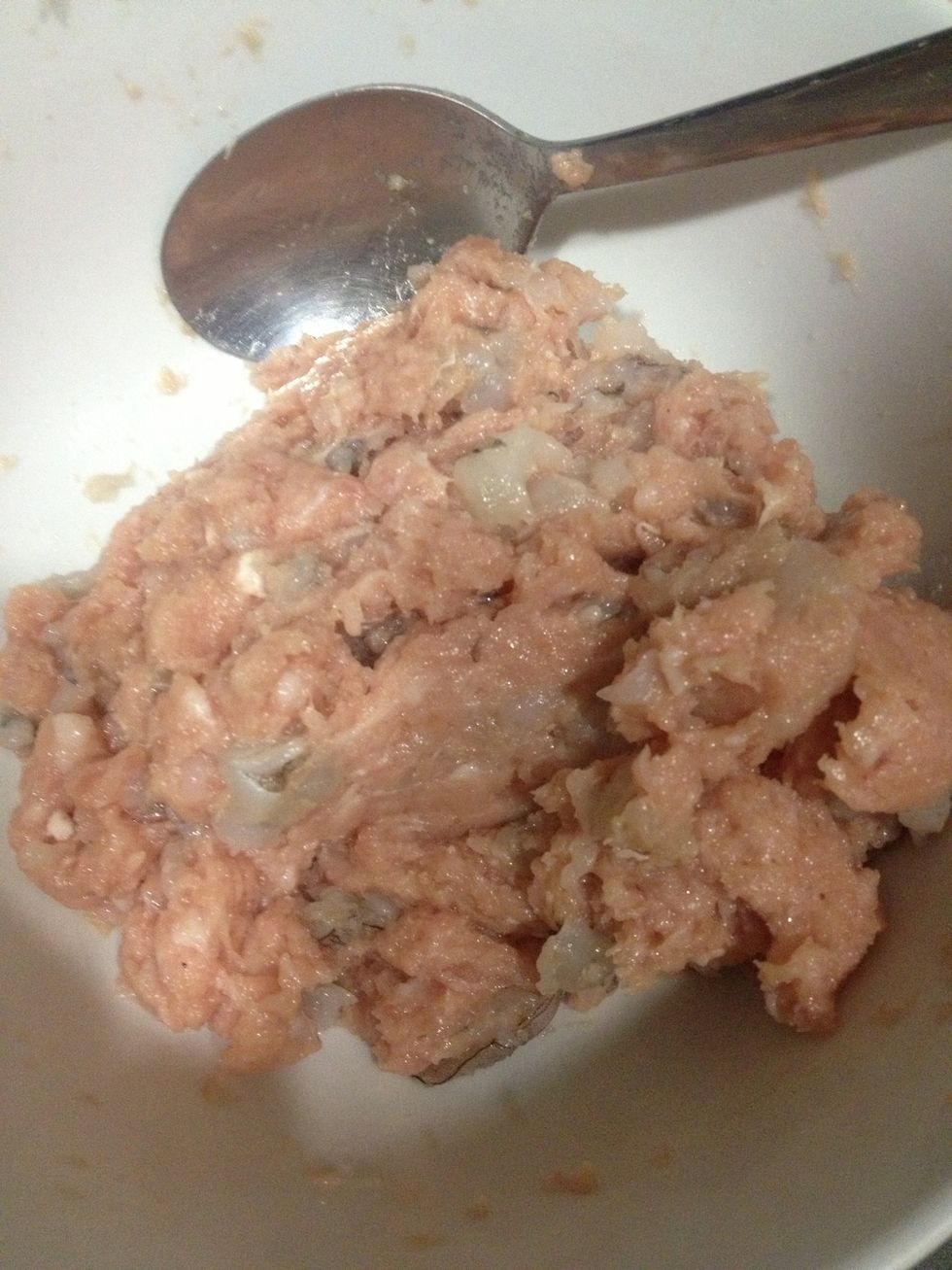 This will increase the stickiness.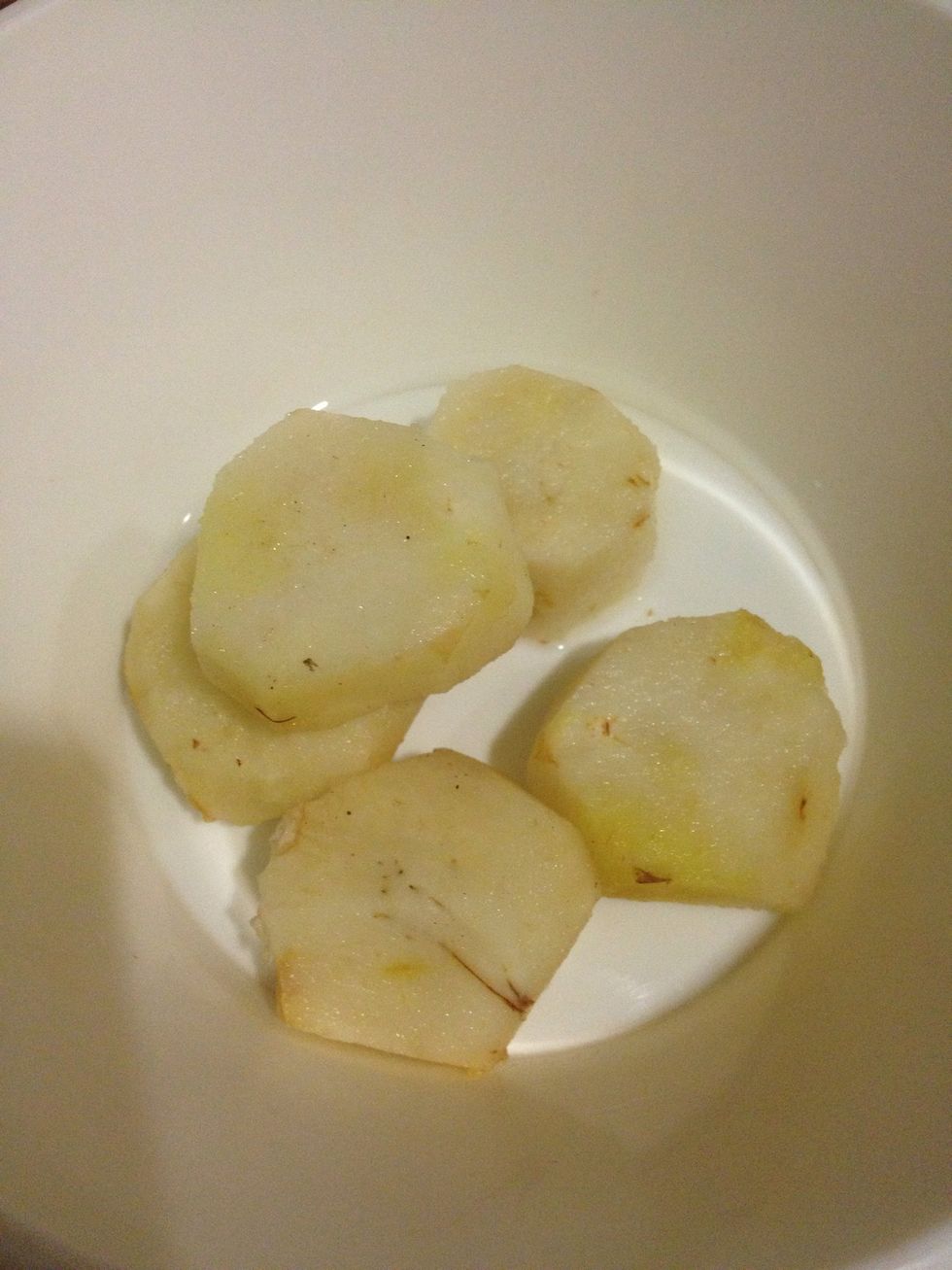 Dice or chop the chestnuts as small as you can.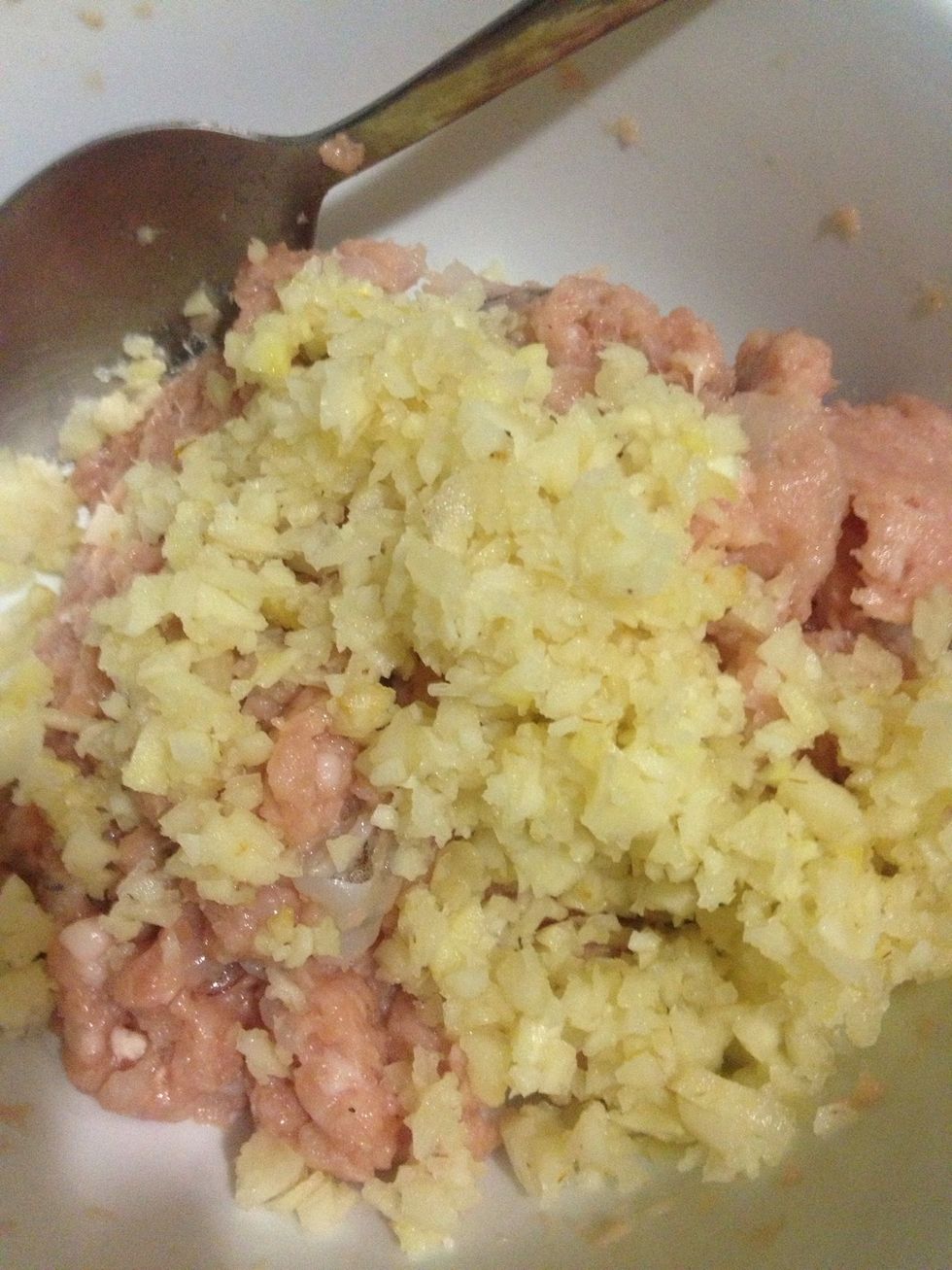 Add the chestnuts and mix well. This will give crunchiness and sweetness taste.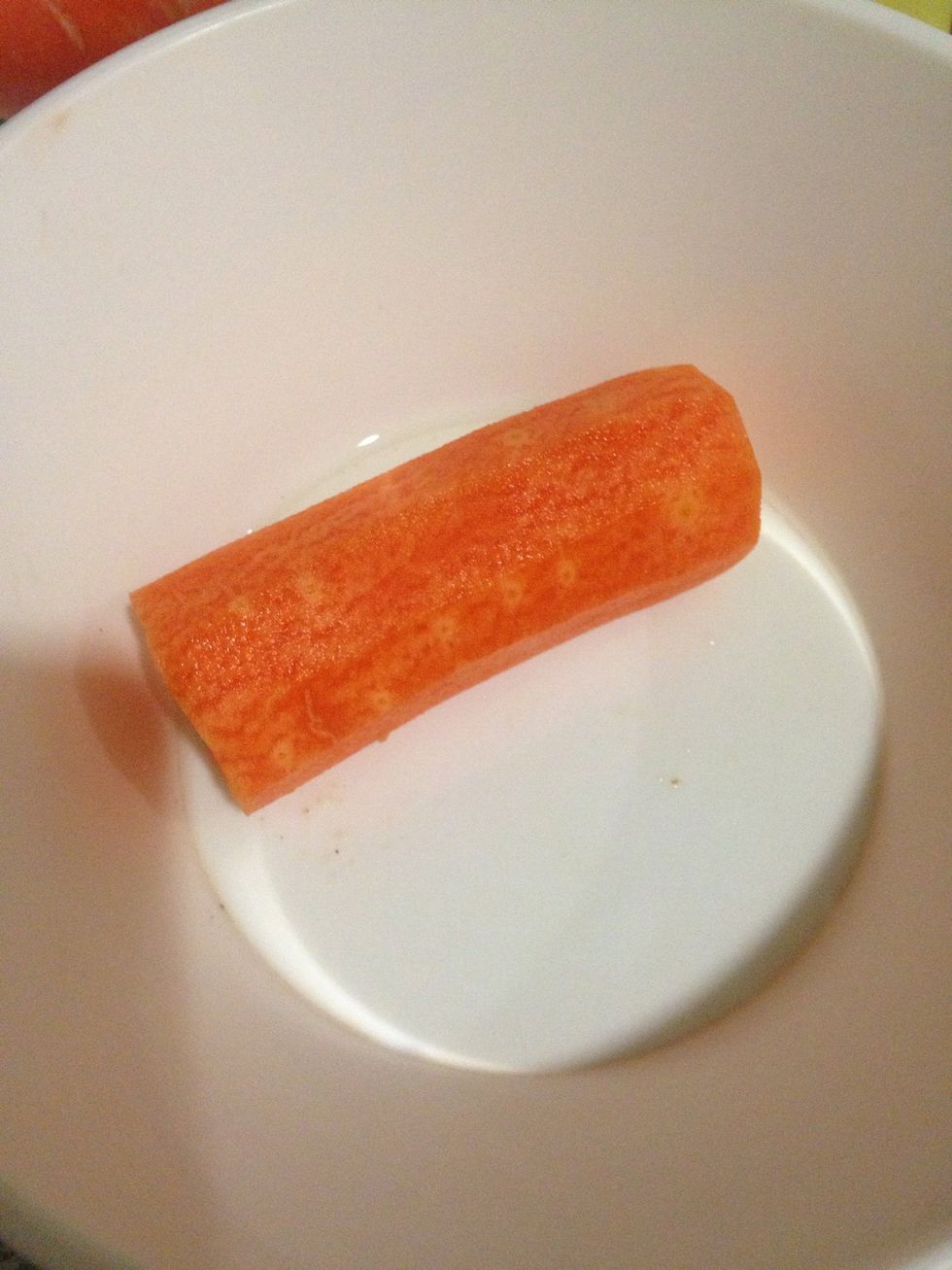 Dice or chop the carrot into tiny small cube.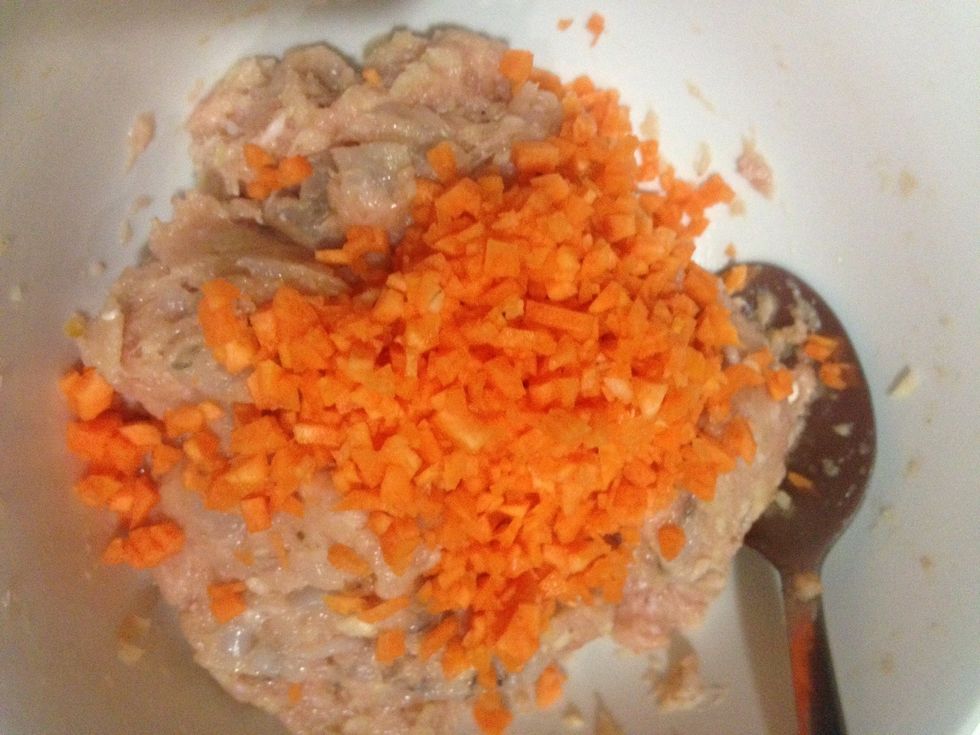 Add the dice carrots and mix well. It bring some color to the mixture.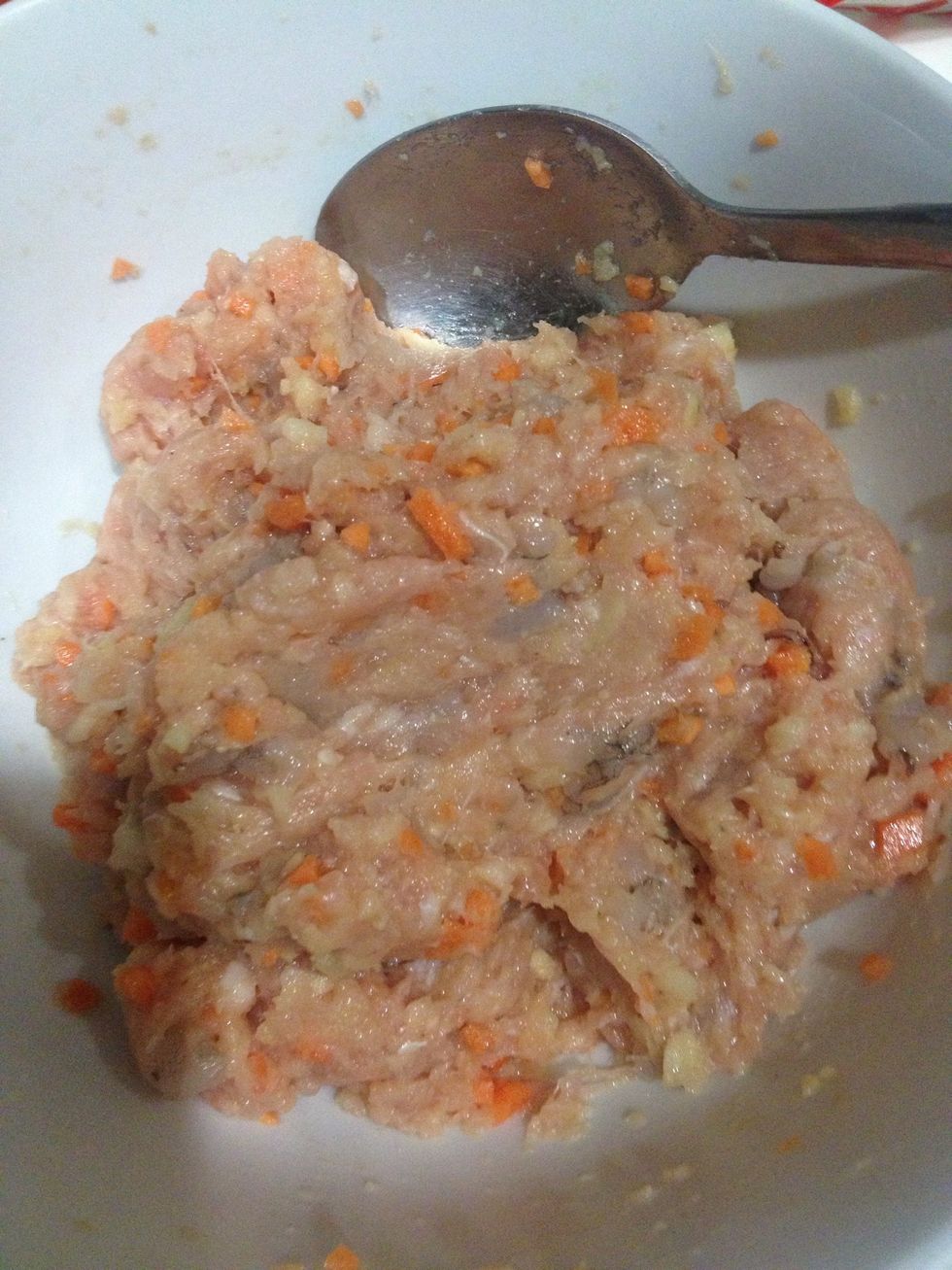 There you go...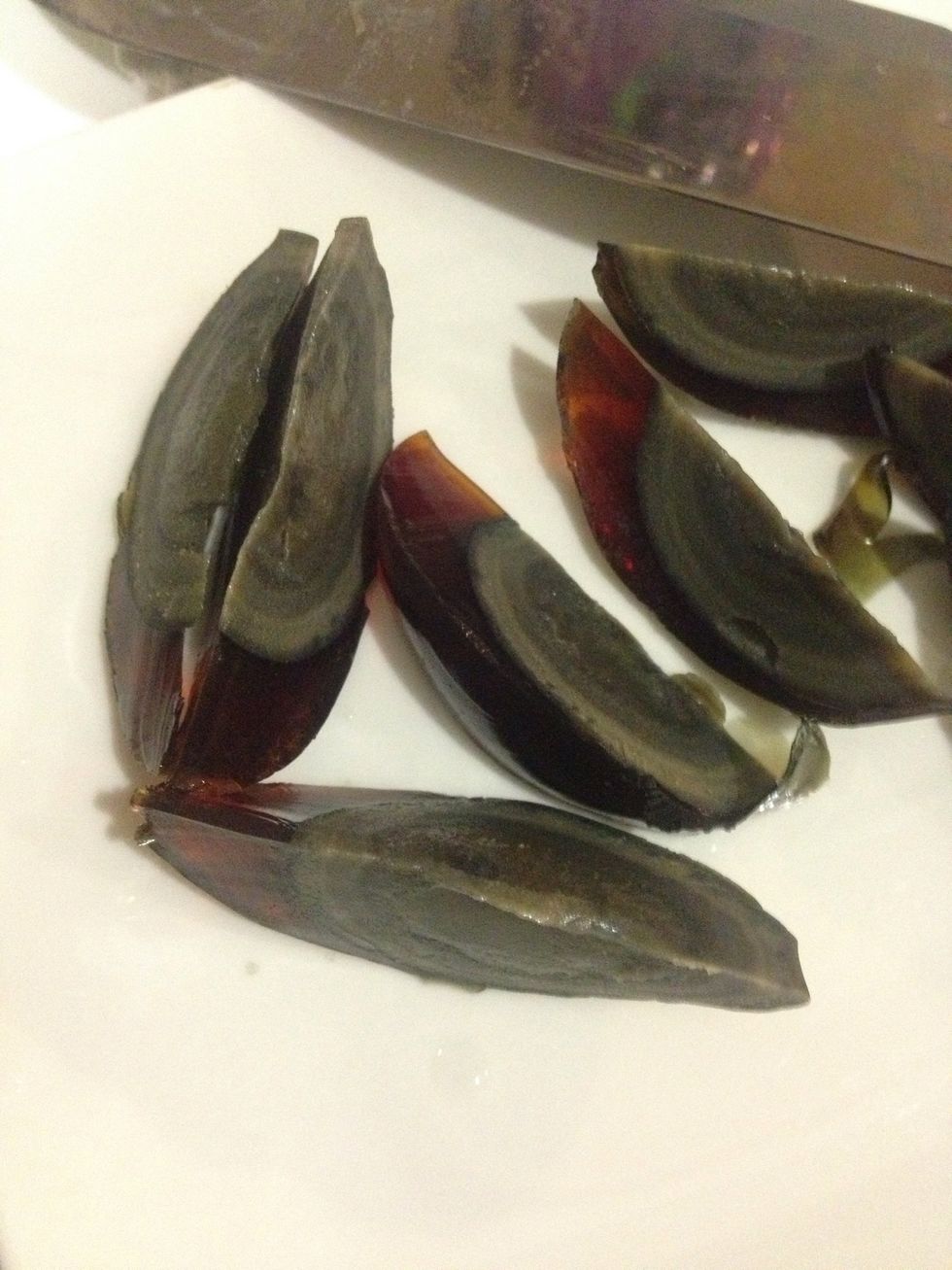 This is an optional to add century egg. If you like, cut into 8 slices.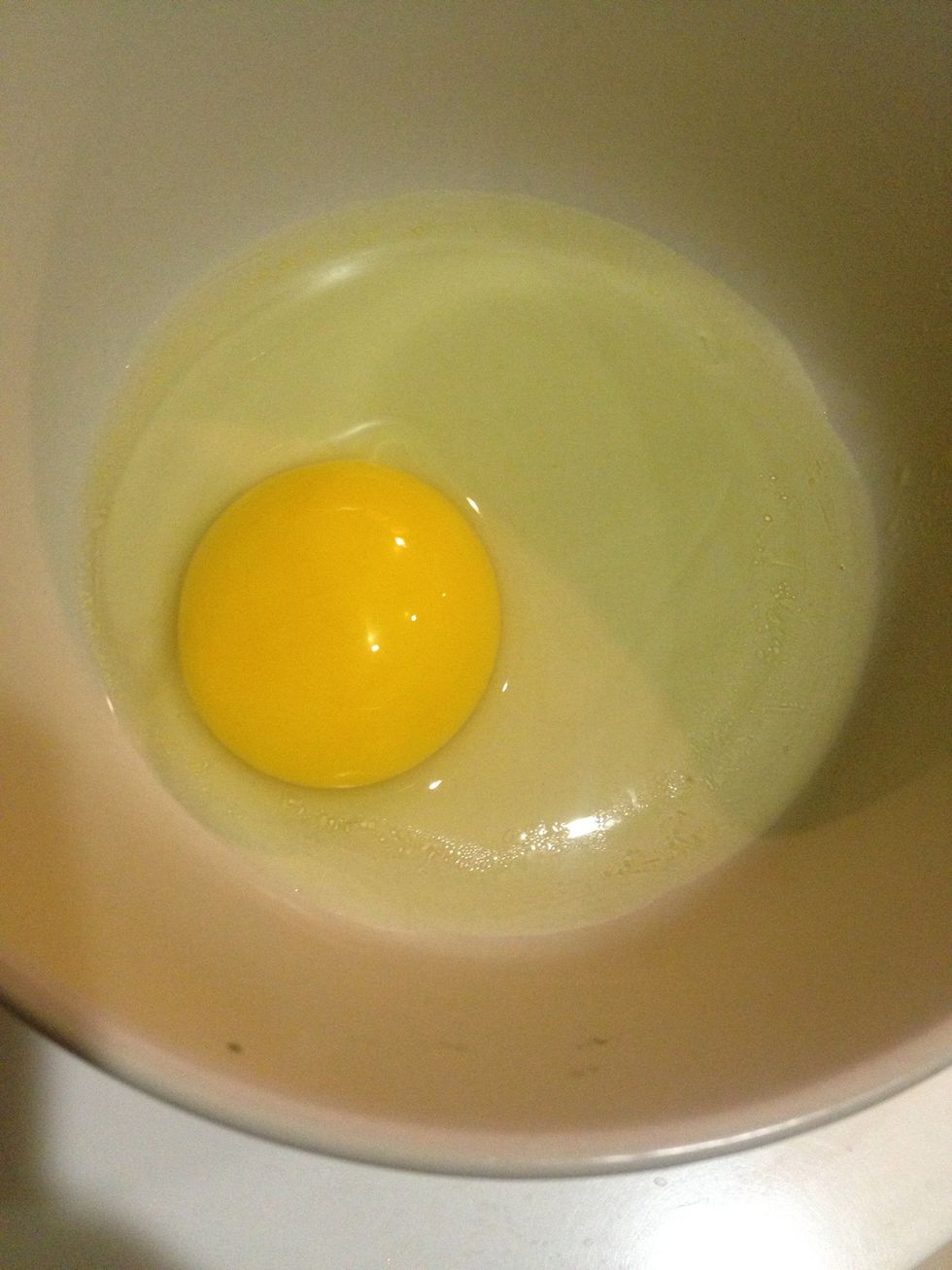 Prepare an egg. Just use egg white.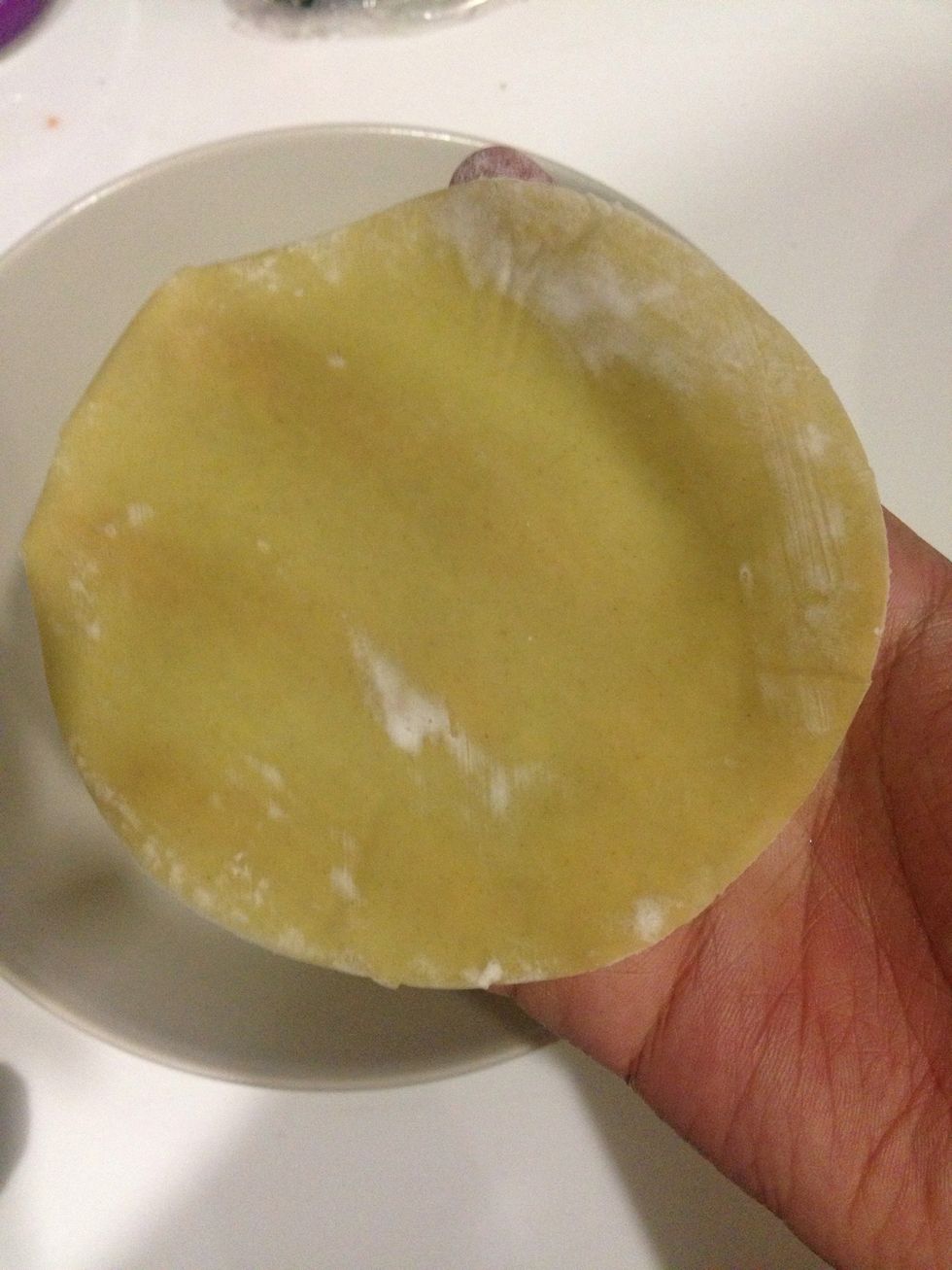 Use the round pastry.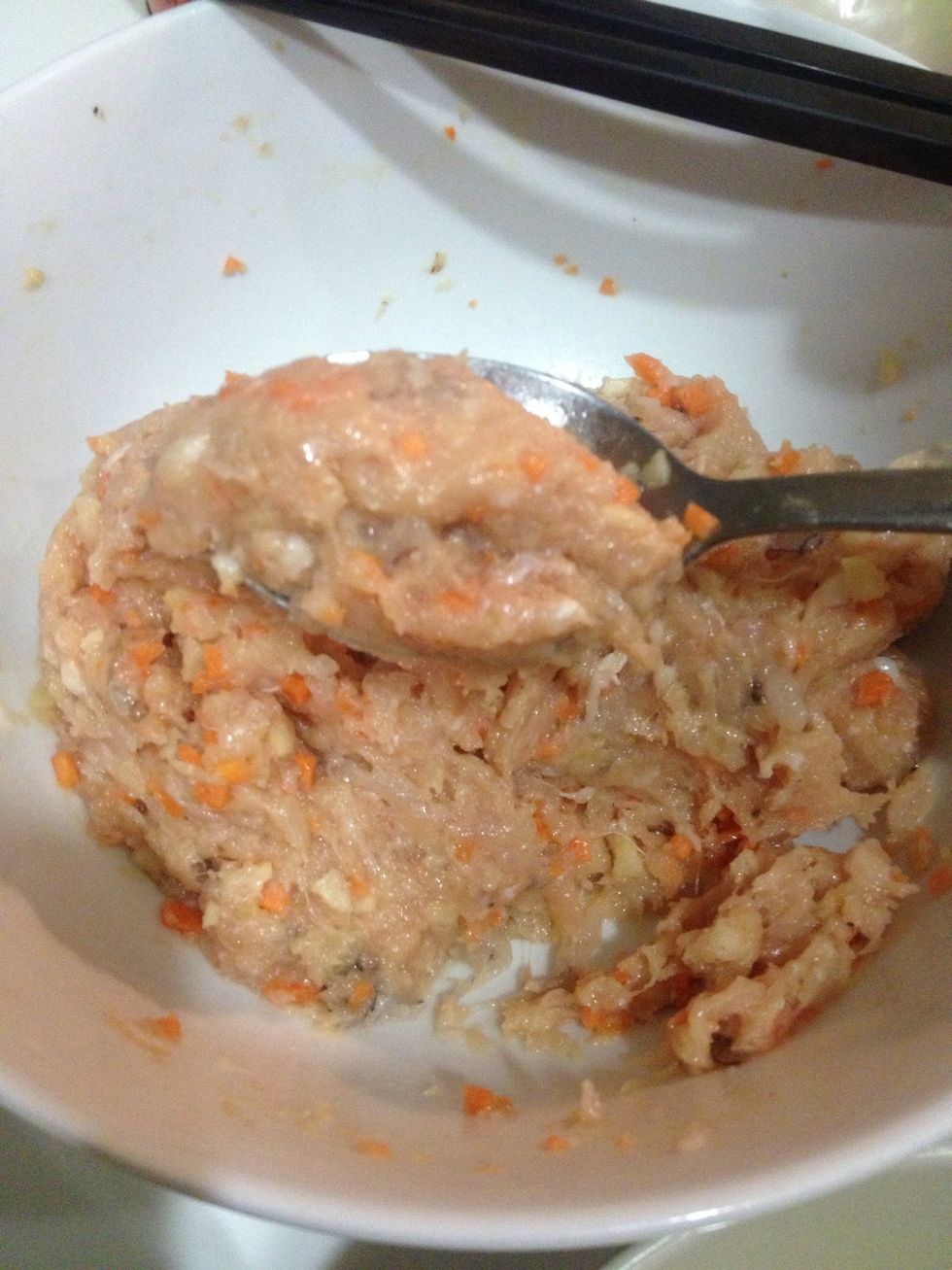 Scoop about a spoonful.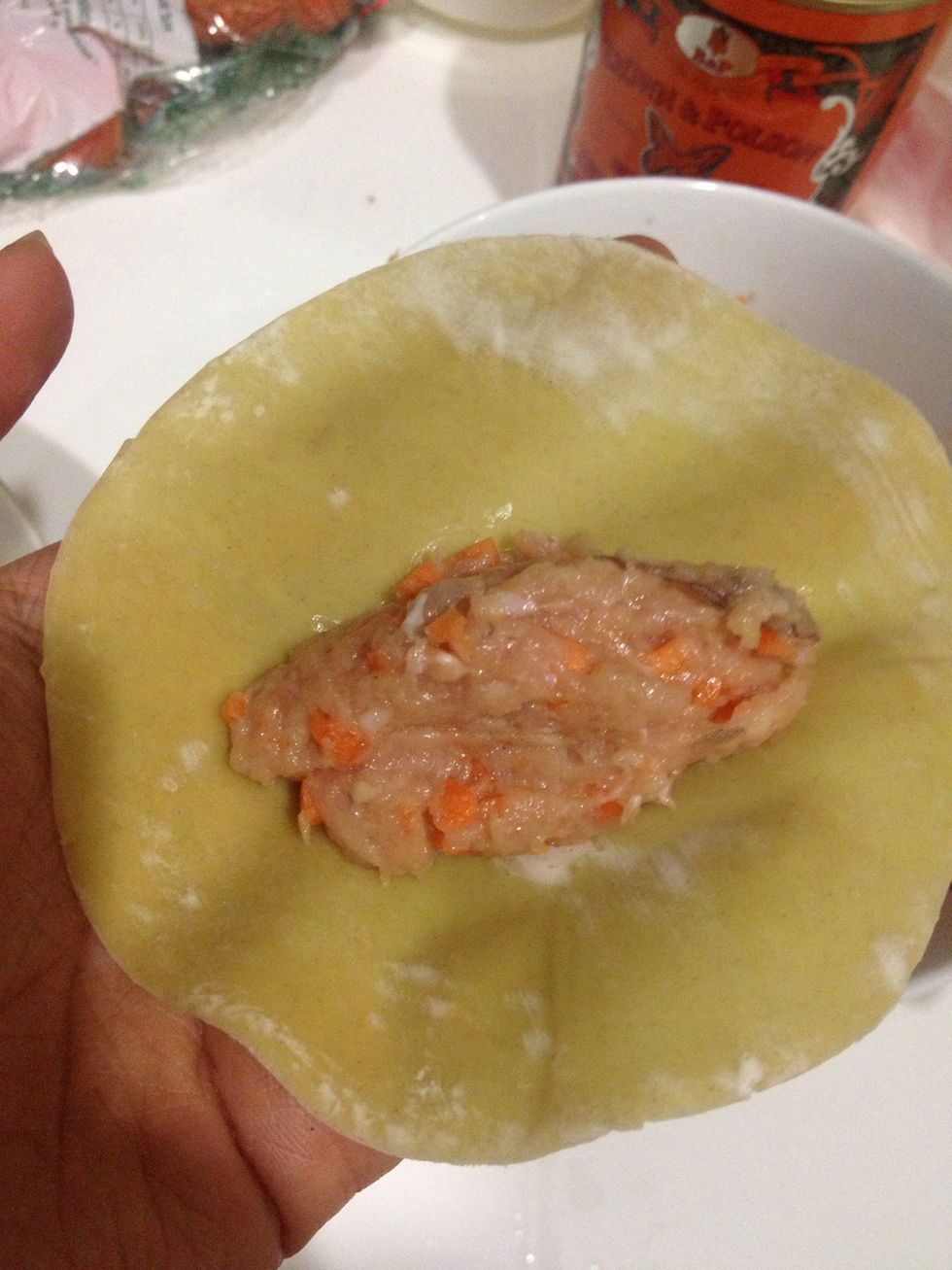 Place it on the center.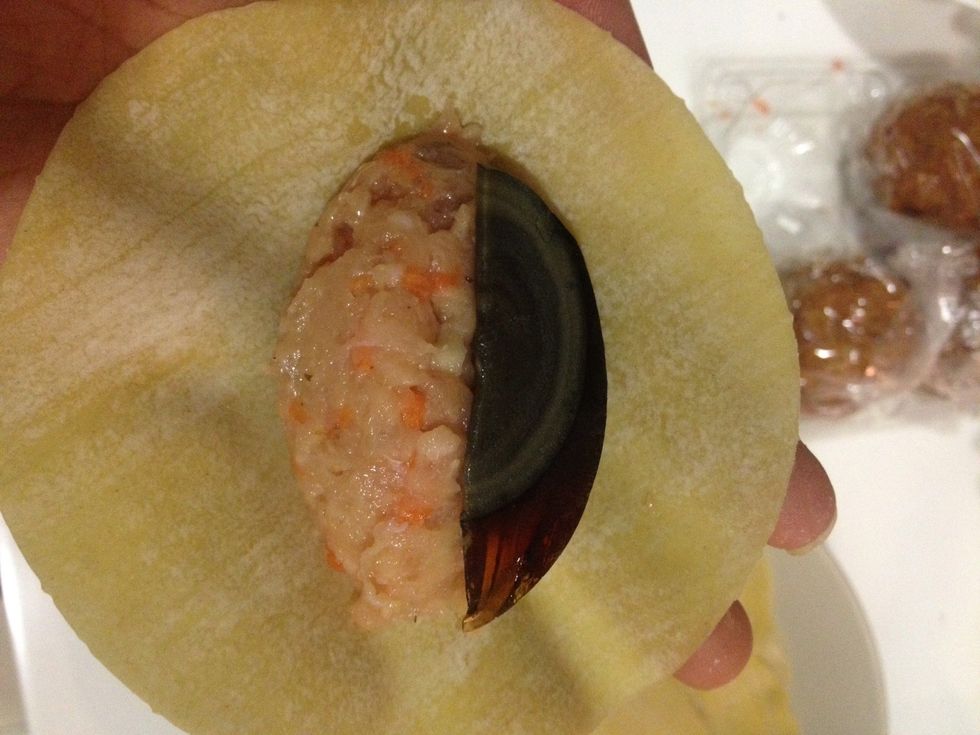 Add a slice of century egg if you like. Trust me, is a pretty good combination.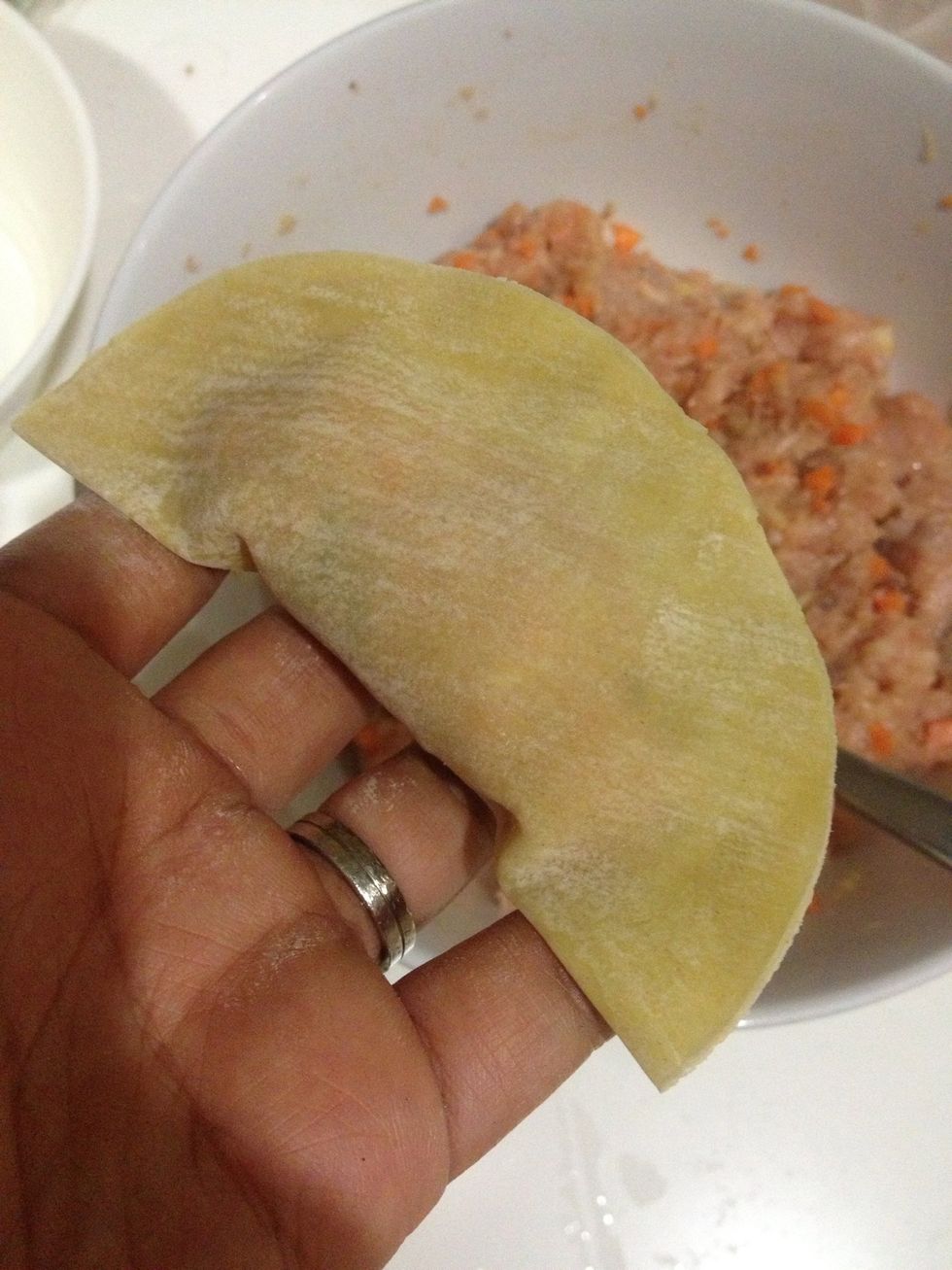 Use your fingertip and dip into the egg white and apply to the pastry edges and fold into half and press lightly on the edges to stick together.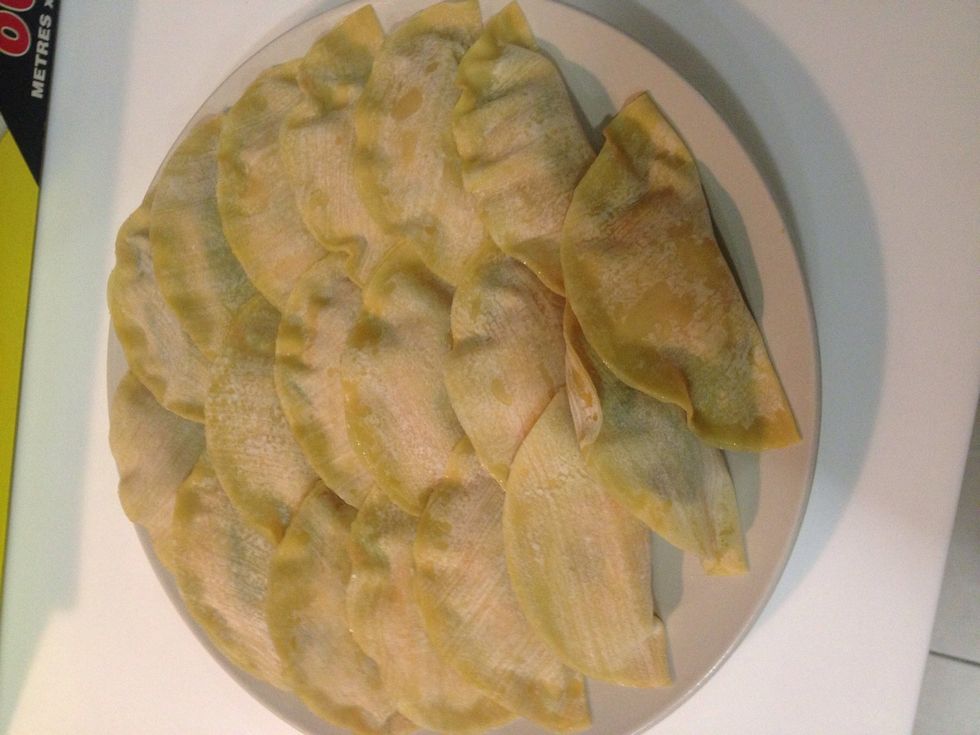 You can wrap about 18-20 pieces here.
Prepare a pot of boiling water. Add some salt and little bit of oil to prevent the dumpling sticking to each other.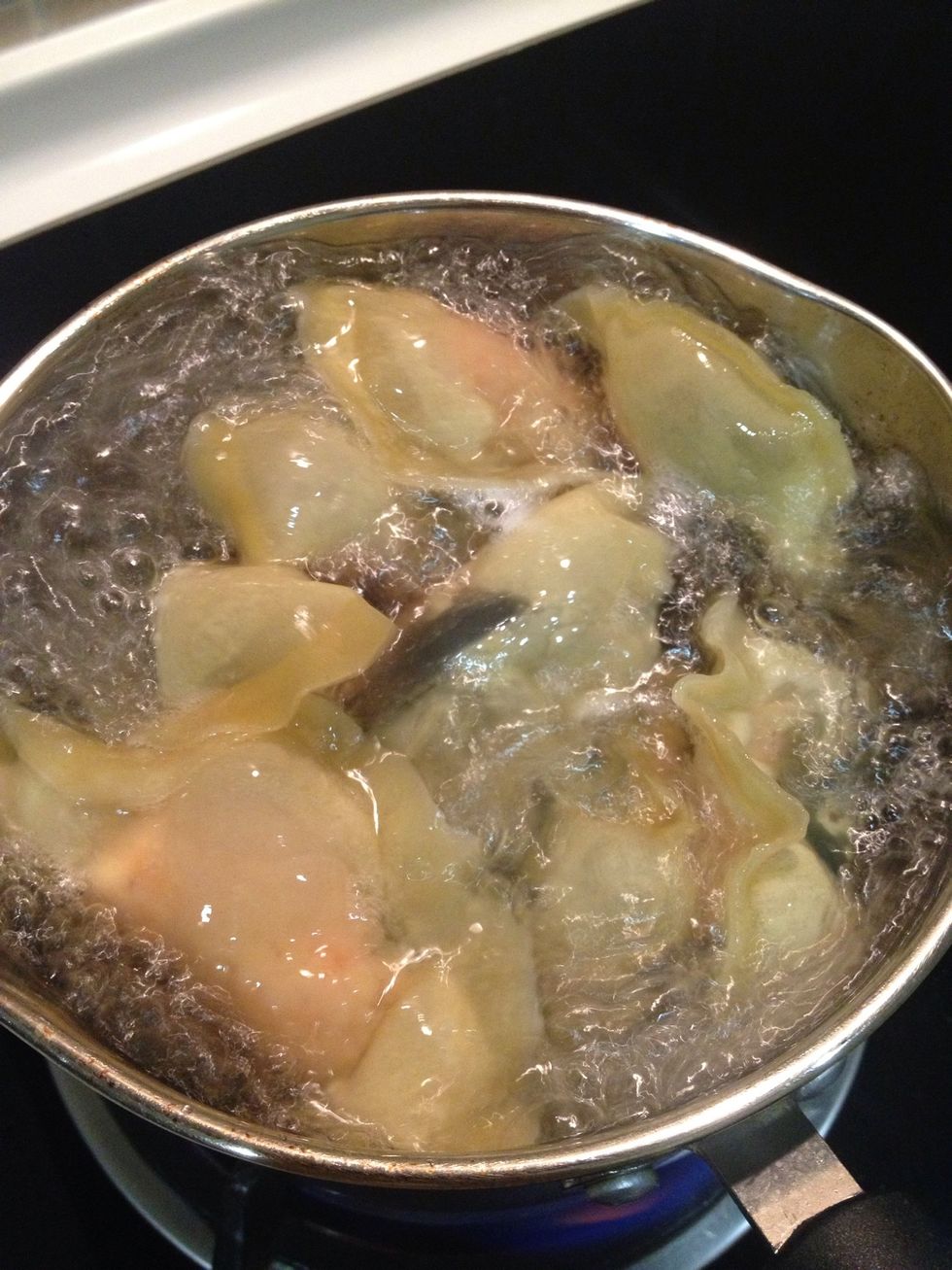 Let it boil for about 8-10 minutes or until you see the skin turning light yellow. Scoop the dumpling out and put into serving bowl.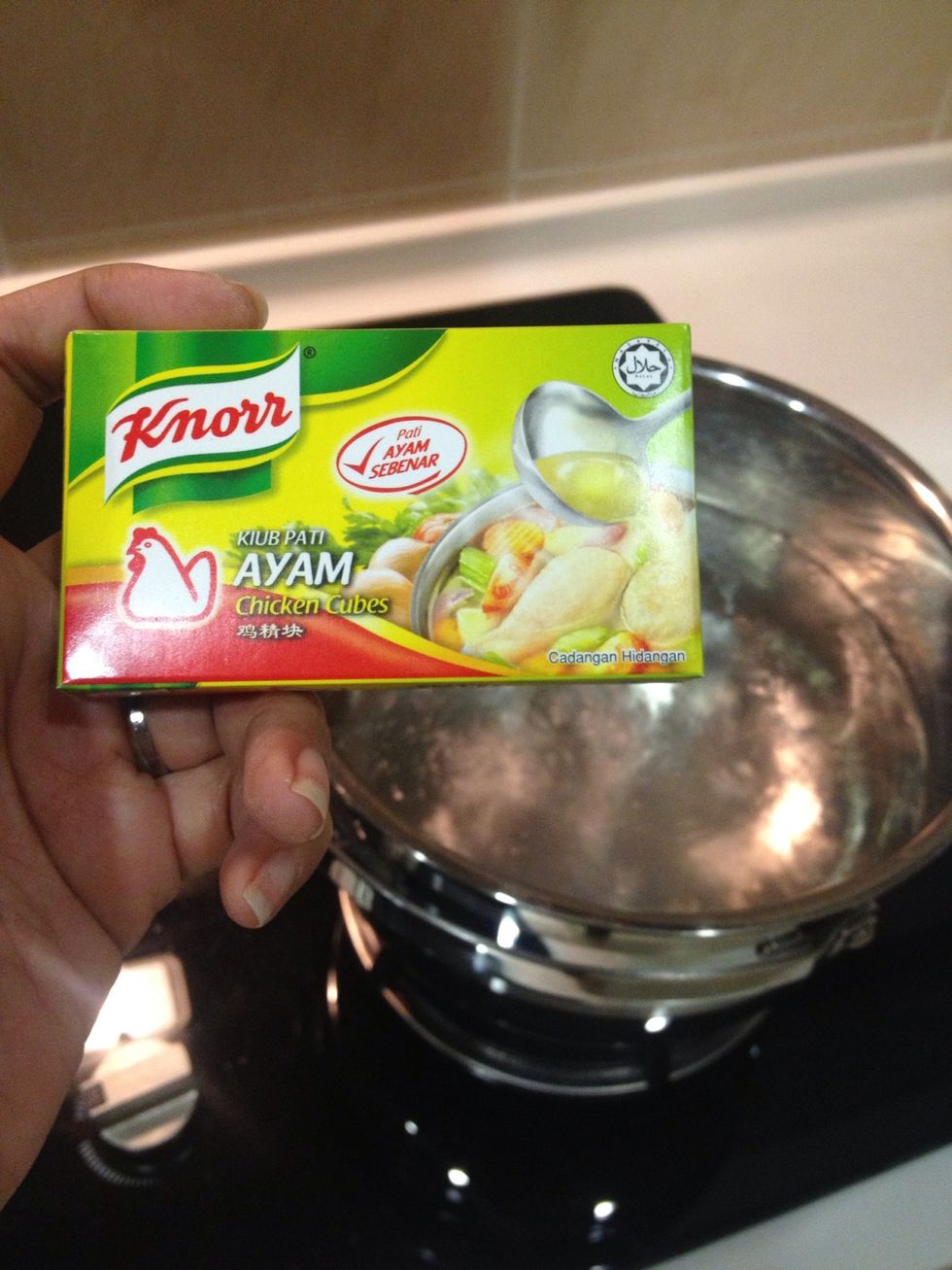 Have a separate pot for soup base. I use Knorr chicken cube. Drop 1 cube into boiling water.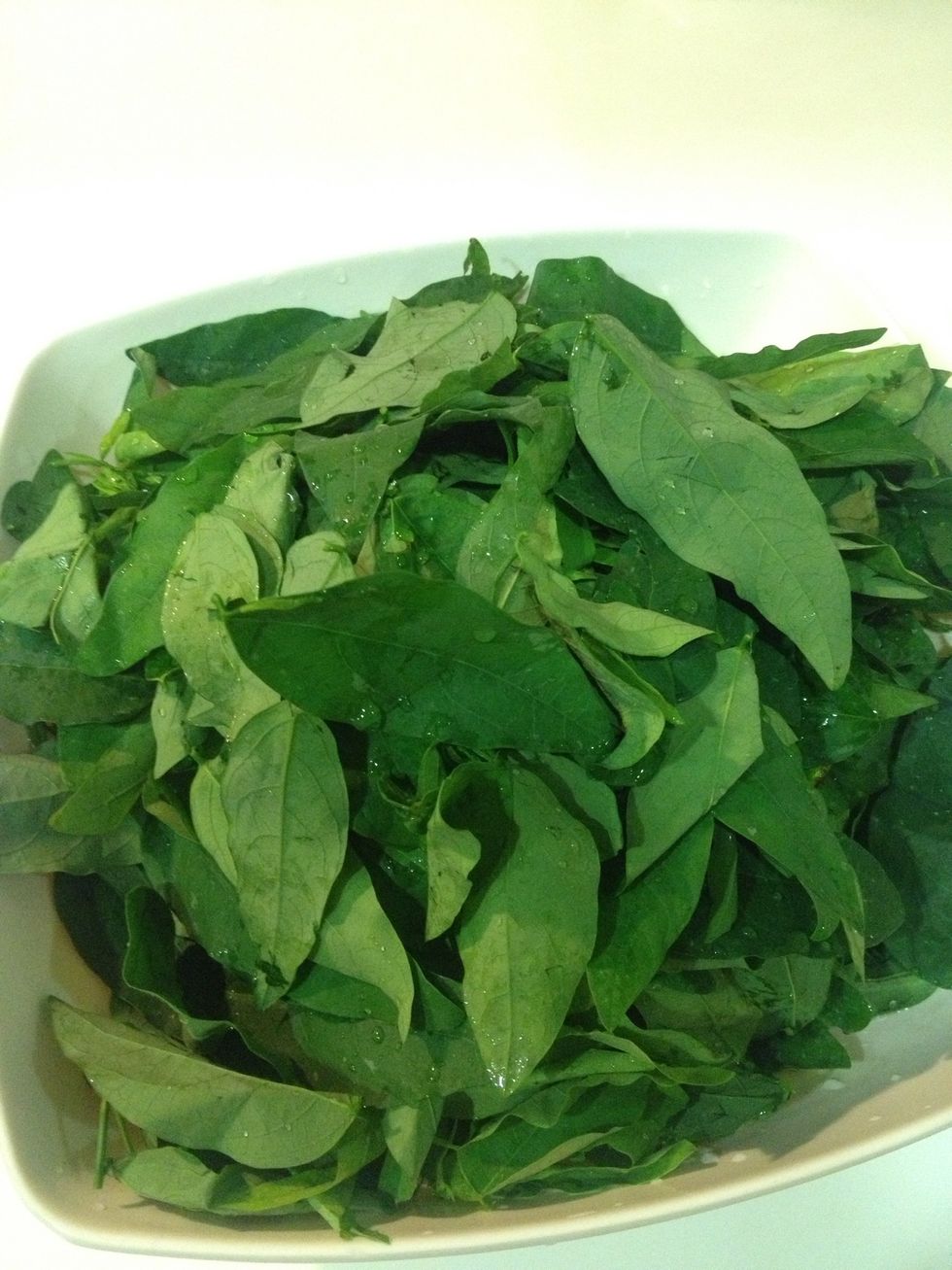 You can use any vege of your preference. I go with this. Not sure the name.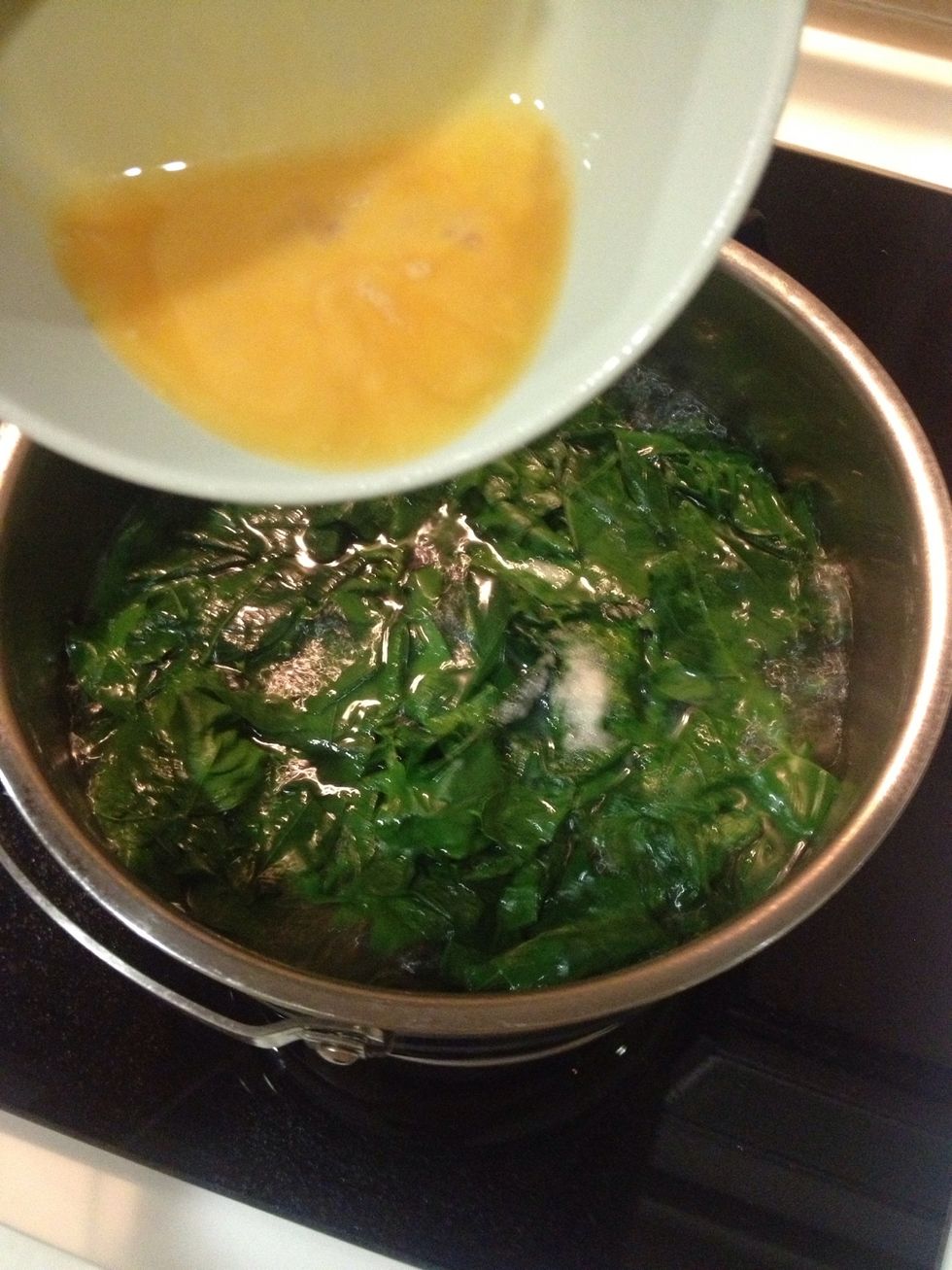 Beat the leftover egg and pour into the soup. Add another egg if you like.
I added 2 eggs here and leave it boil another minute. Add salt and pepper as needed.
Pour the soup base into the serving bowl with dumpling and is ready to serve. Enjoy! 😍
200.0g Minced pork
5.0 Water chestnuts
10.0 Medium prawn
1/3 Carrot
2.0tsp Corn flour
1.0bnch Suikow pastry
2.0 Duck century egg (optional)
1.0tsp Salt
1/5tsp Pepper