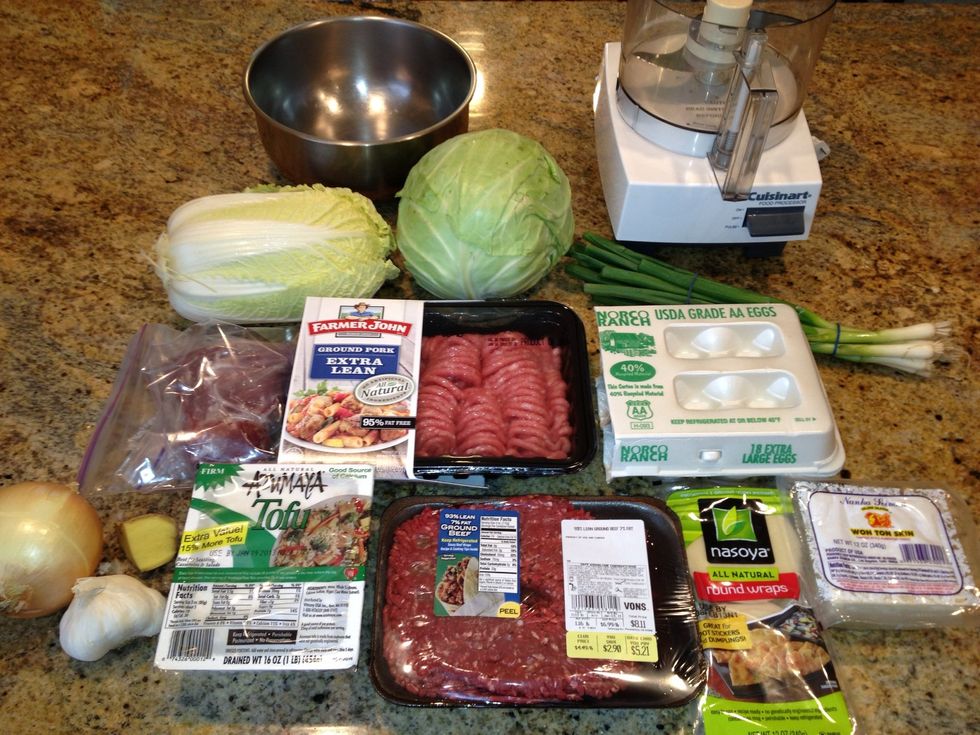 Gather your ingredients (not shown: flour, soy sauce, glass noodles, dried seaweed).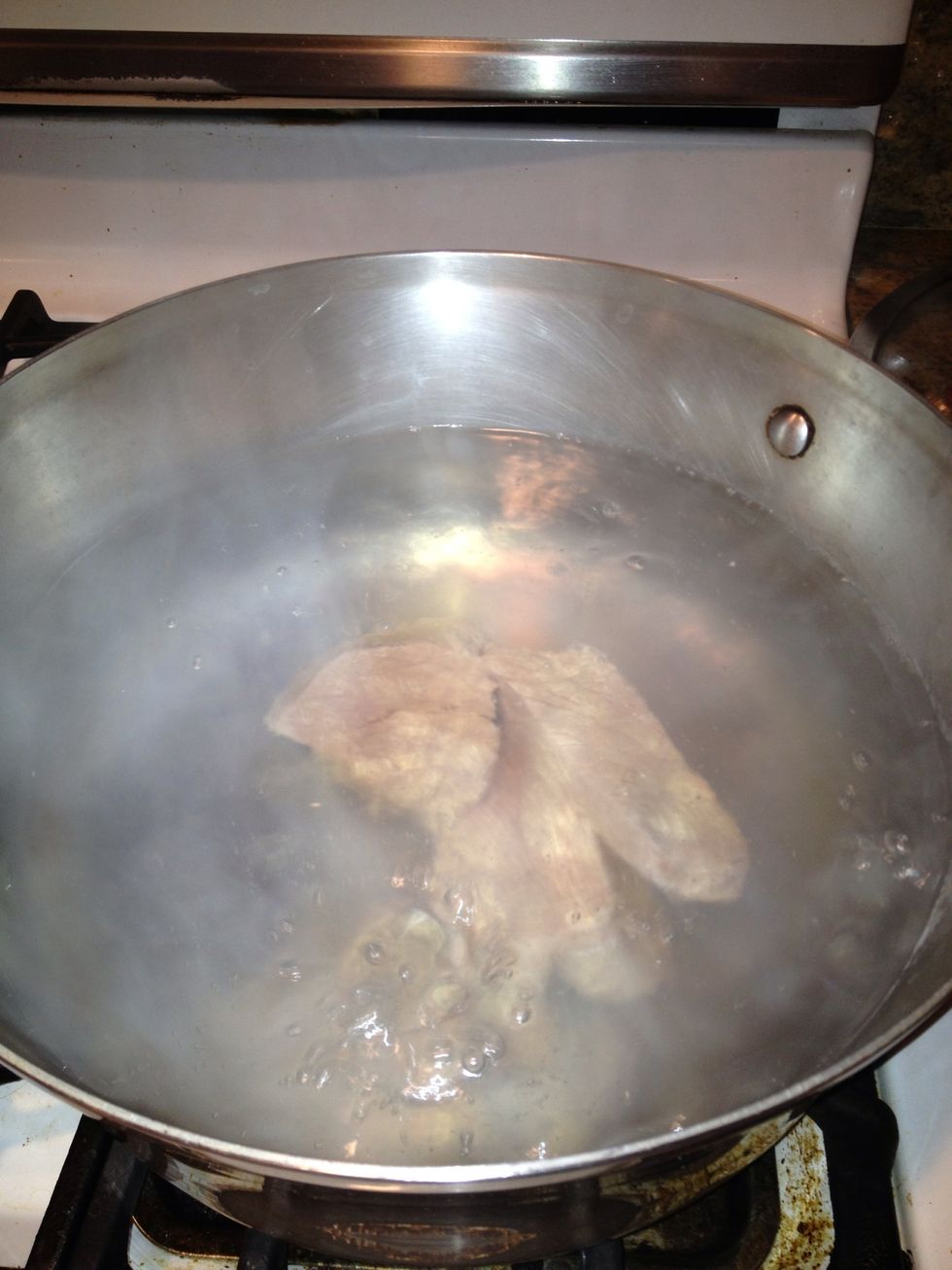 Boil water and simmer your soup beef for an hour. Or use canned chicken stock. (Or skip making any soup stock at all - the dumpling are great deep or pan fried.)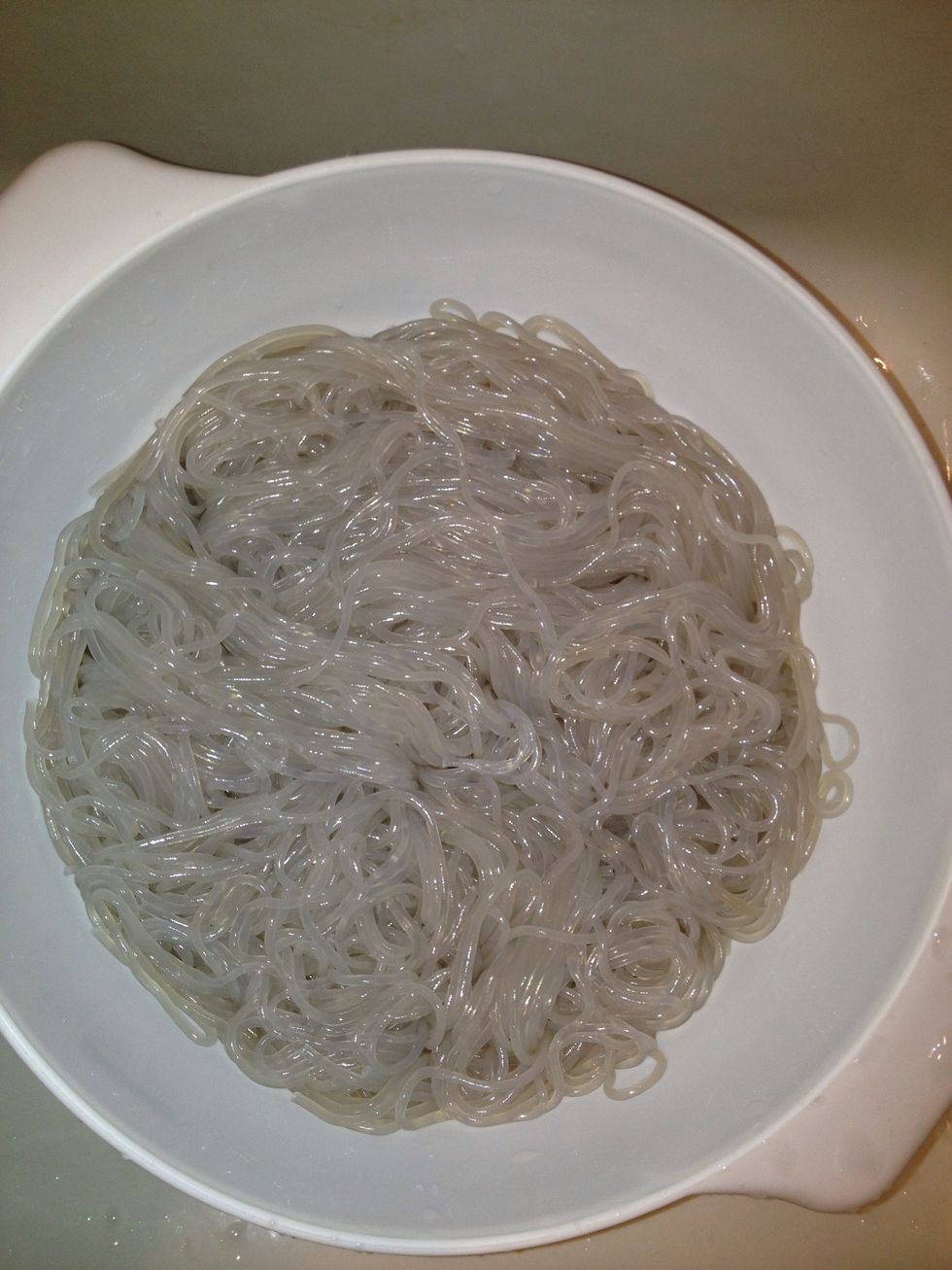 Boil some glass noodles (optional). You don't need a lot.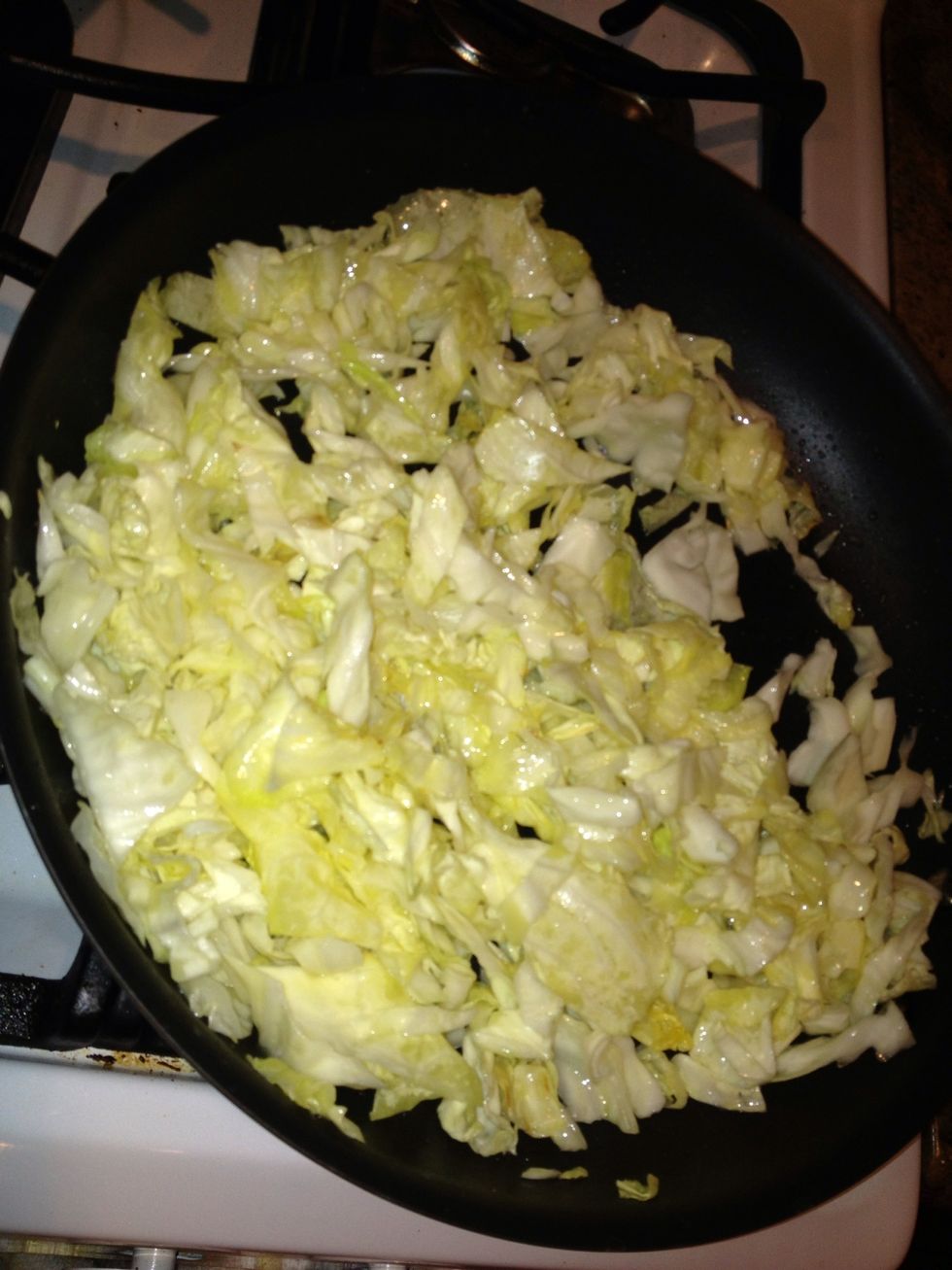 Chop and cook your cabbage in a skillet with some oil.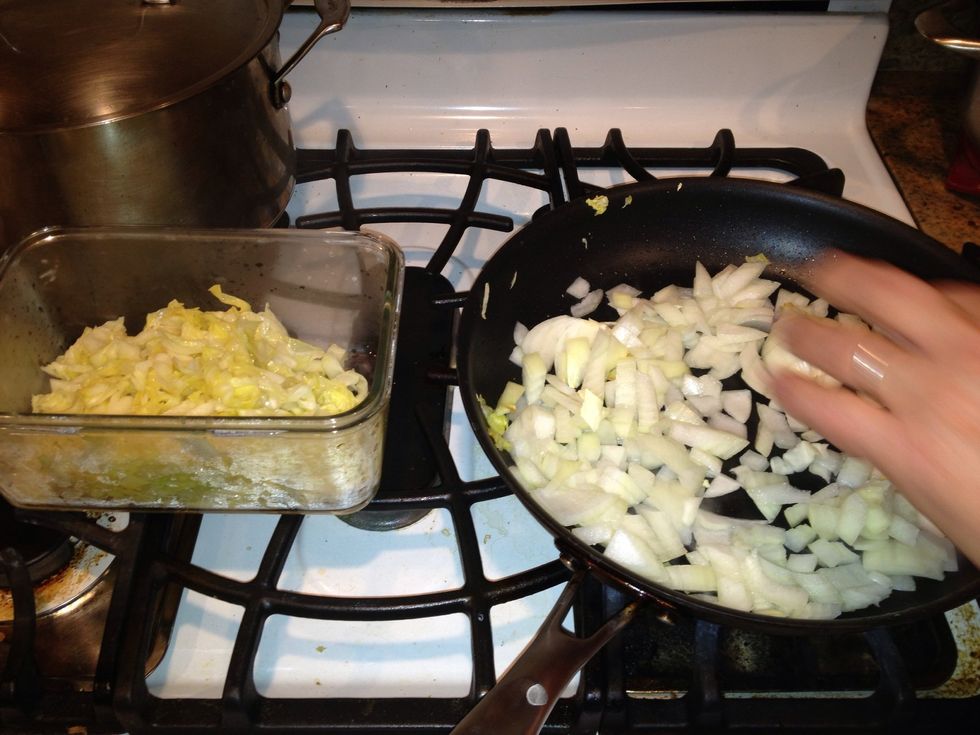 Do the same with your onion.
Set your cabbage and onion aside and let cool. Steps 2-6 are best done a day ahead.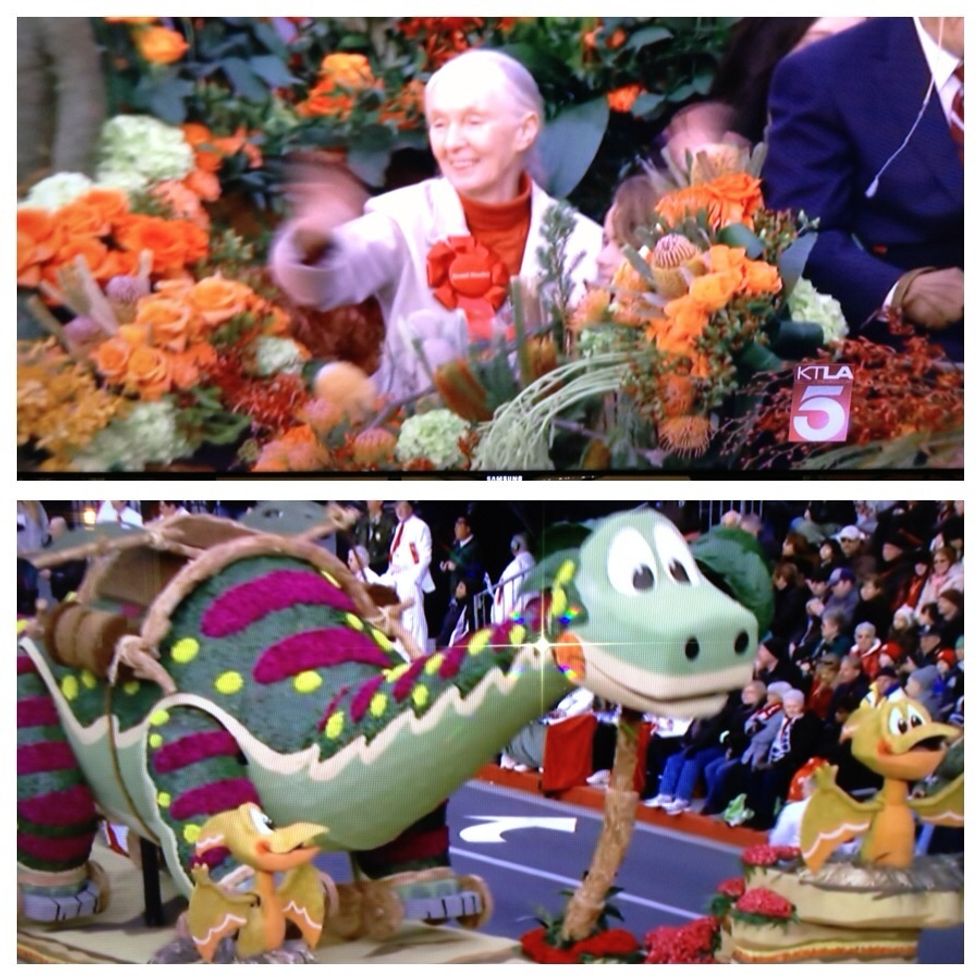 Warning: this soup is labor intensive. Let the Rose Parade keep you company in the background.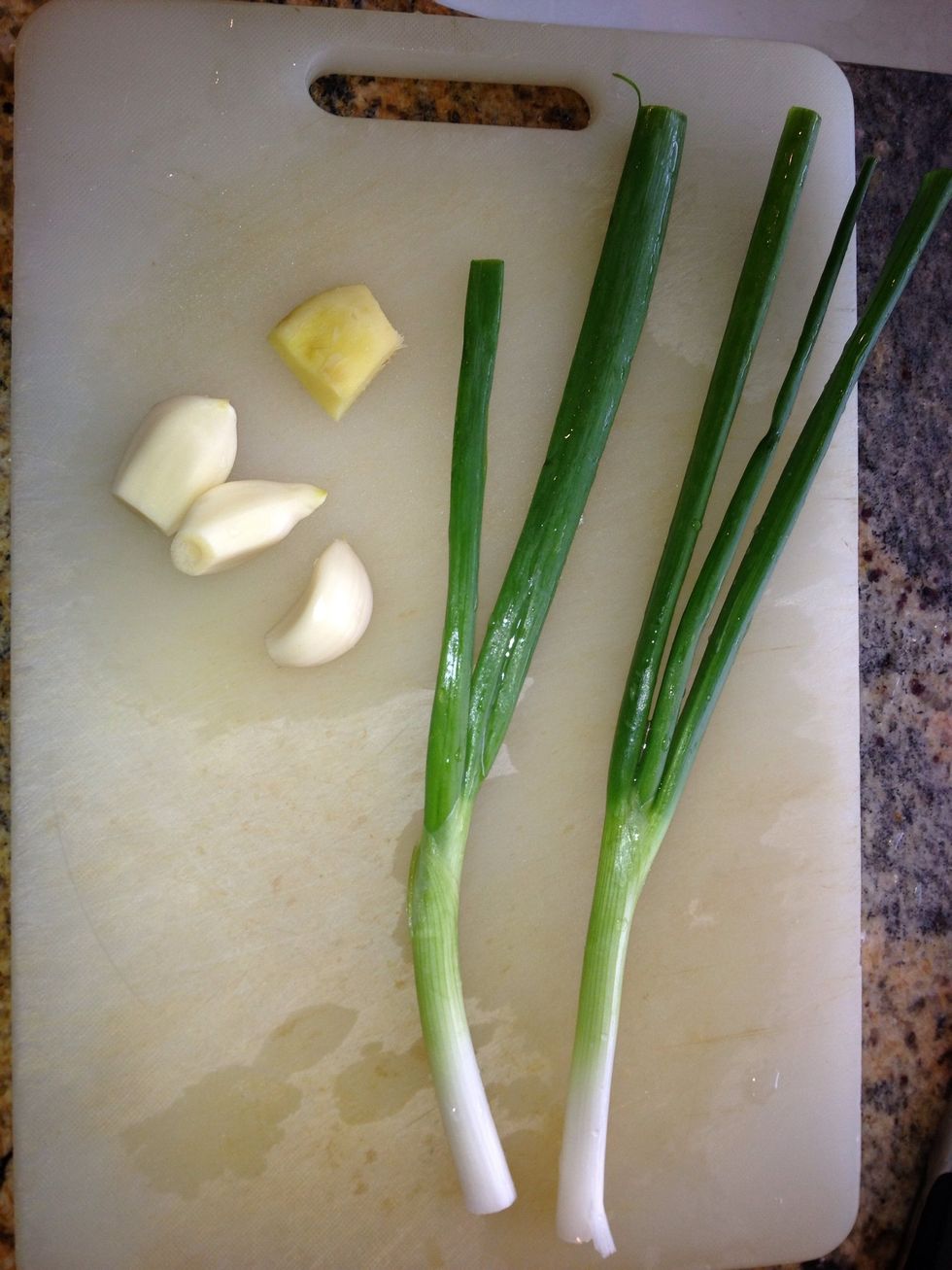 Wash and prep 2 stalks of green onion, 1 piece of ginger and 3 large pieces of garlic.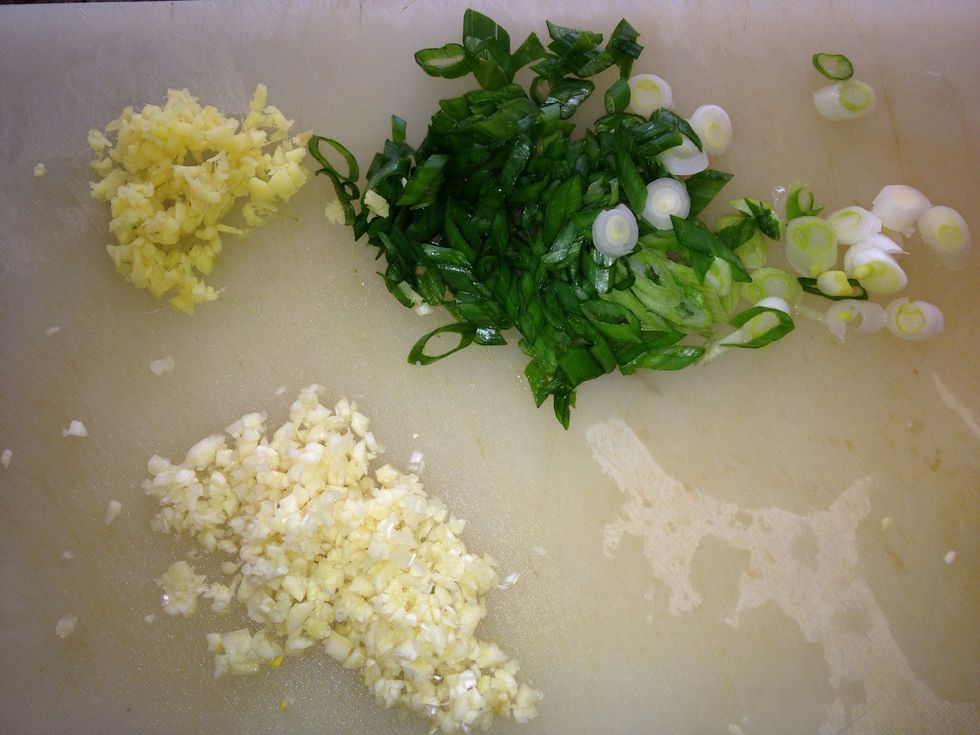 Chop them up.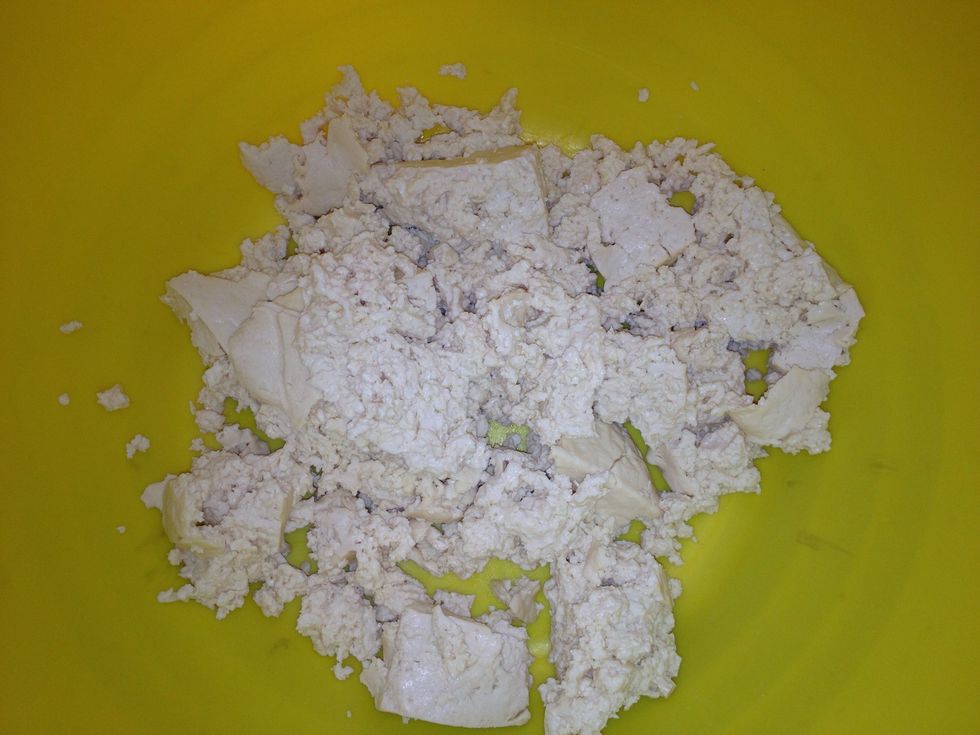 Squeeze the water out of your tofu with a cheesecloth (small sections at a time).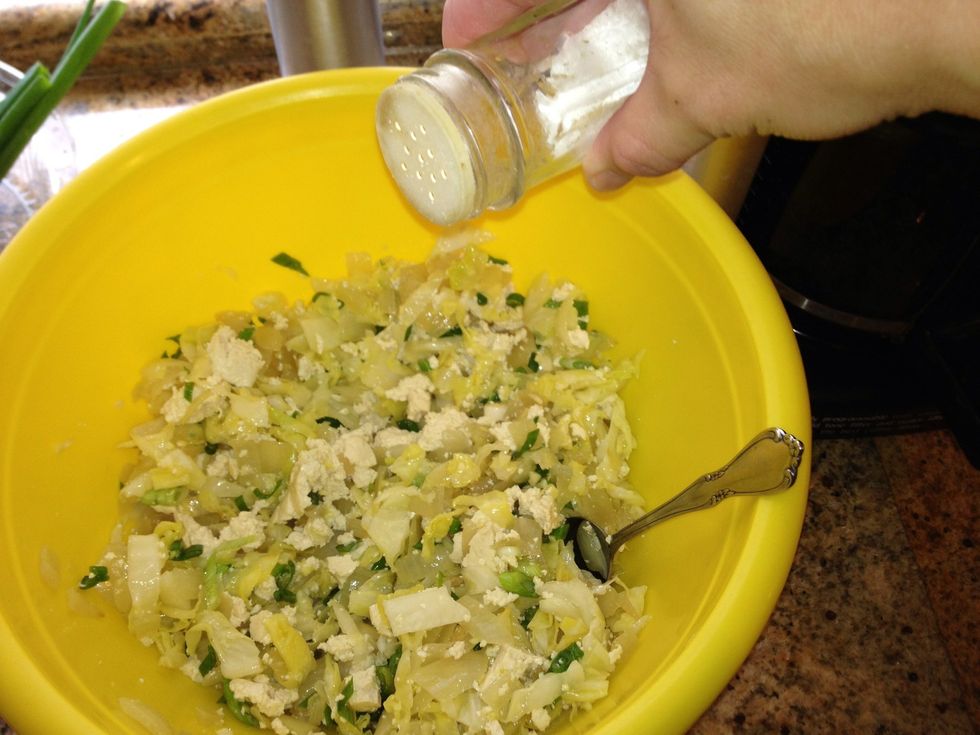 Mix the tofu, cabbage, onion, green onion, garlic, ginger, and glass noodles (optional) in a bowl. Add a little salt and pepper. Easy on the salt because a salty soy sauce sauce goes with the soup.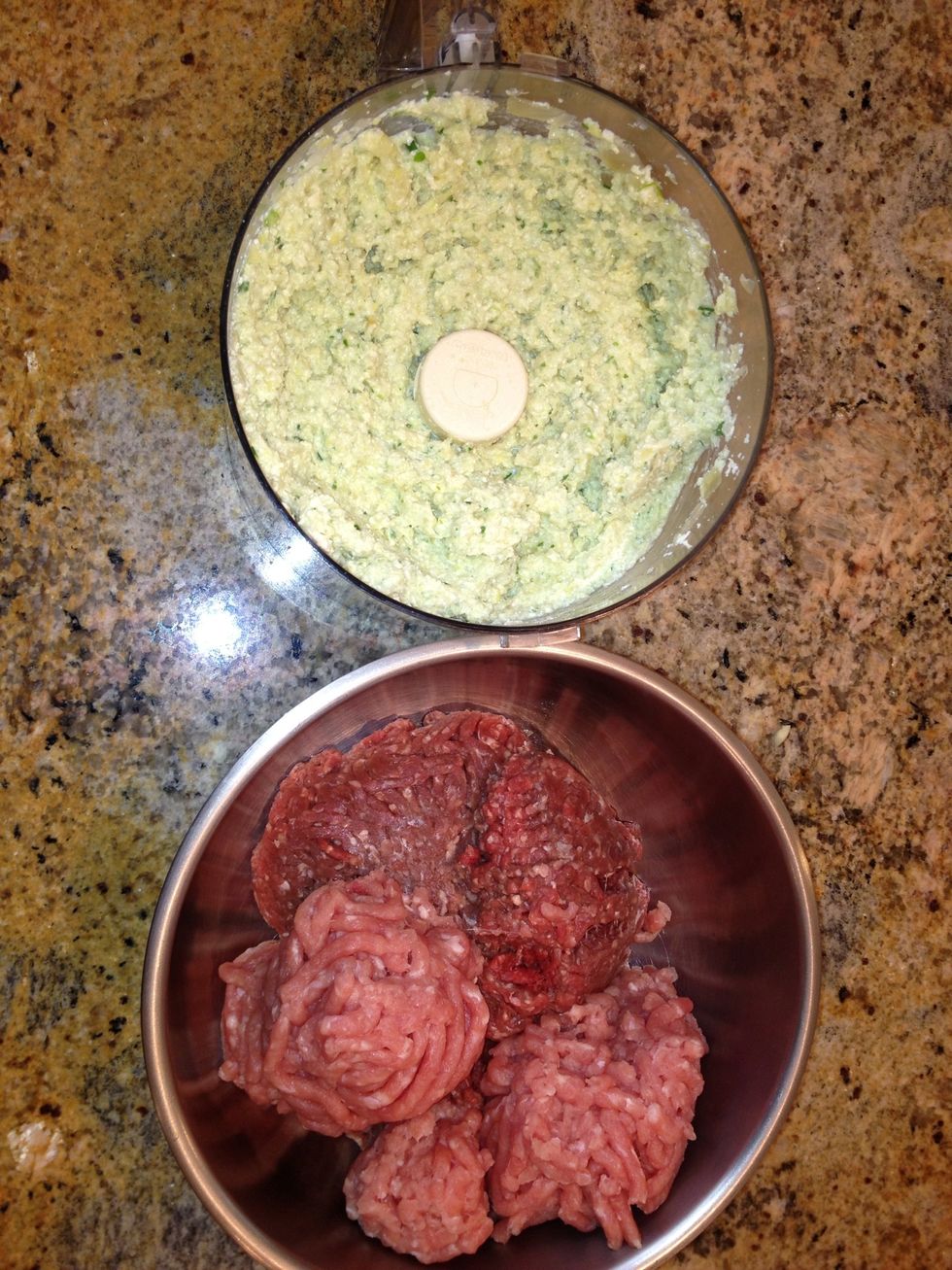 Add your veggie mix to the ground beef and ground pork. Mix well with your hands. I recommend using disposable plastic gloves.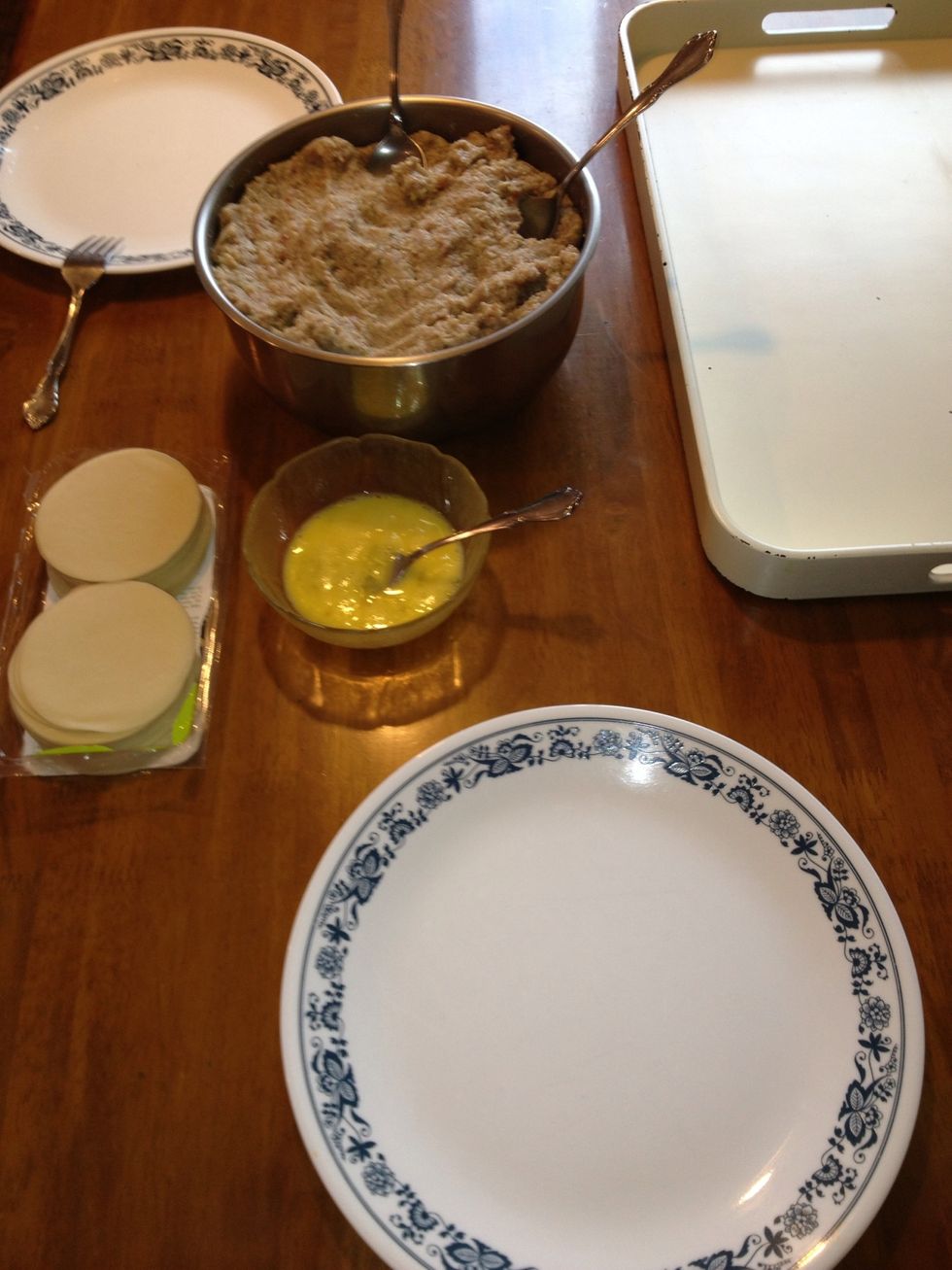 Prepare your workstation: wonton skins, 1 beaten egg, a plate per person working, a floured large tray or dish for your completed wontons, a paper towel (not shown) per person working, and beef mix.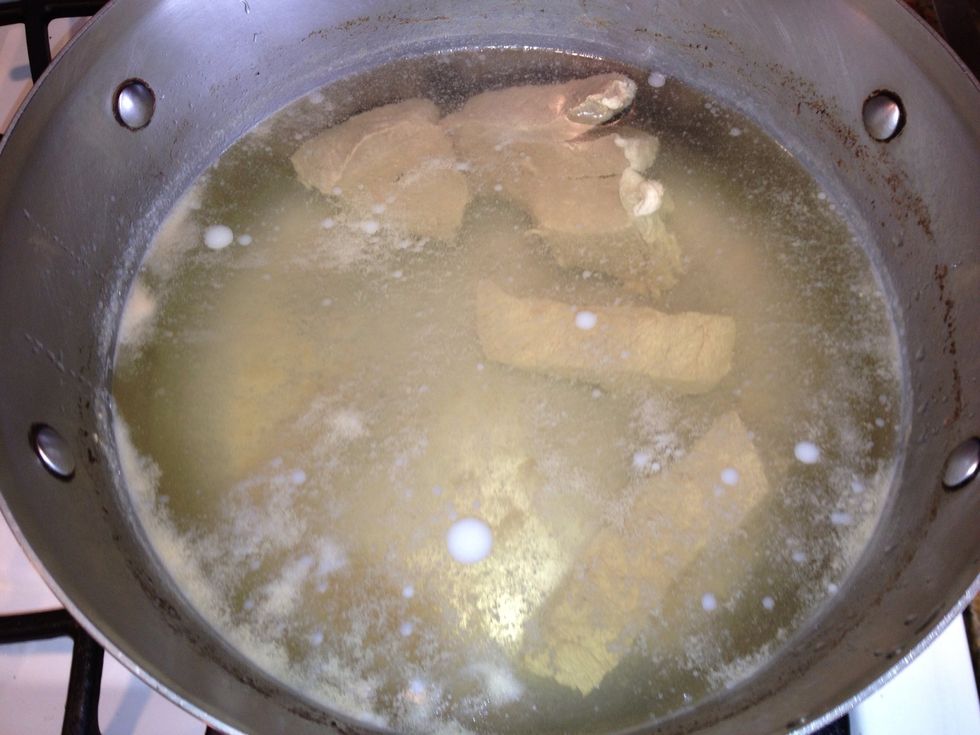 Skim the fat off the surface of your soup stock and bring to a boil, then simmer.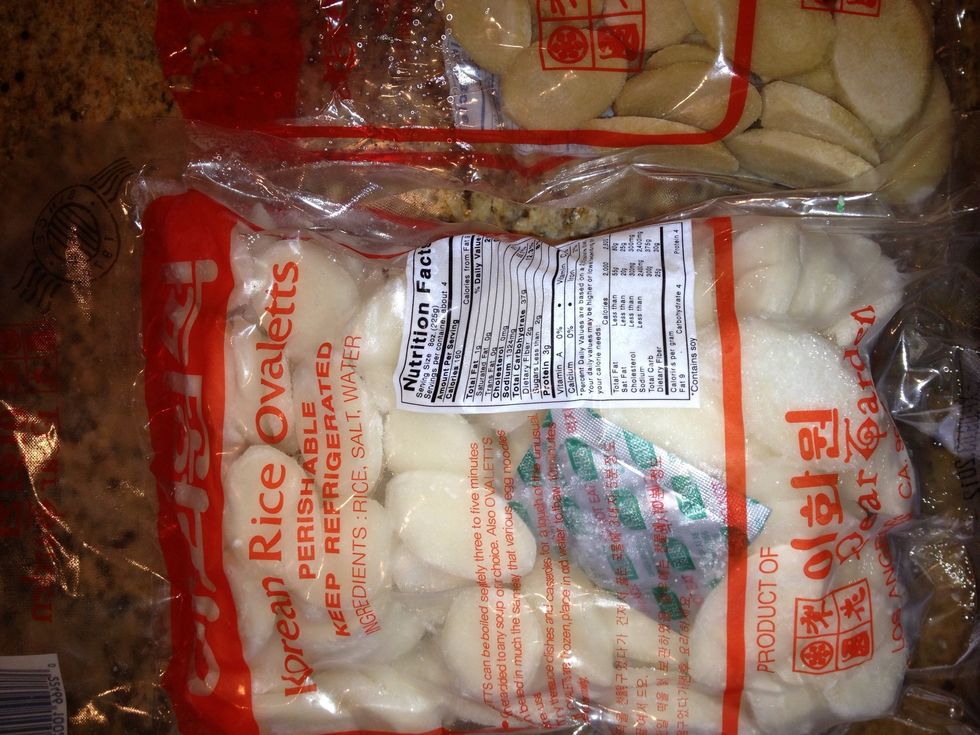 Boil some rice ovelets till tender (optional). About 3 minutes, but it depends on your quantity. You find these in some Asian grocery stores.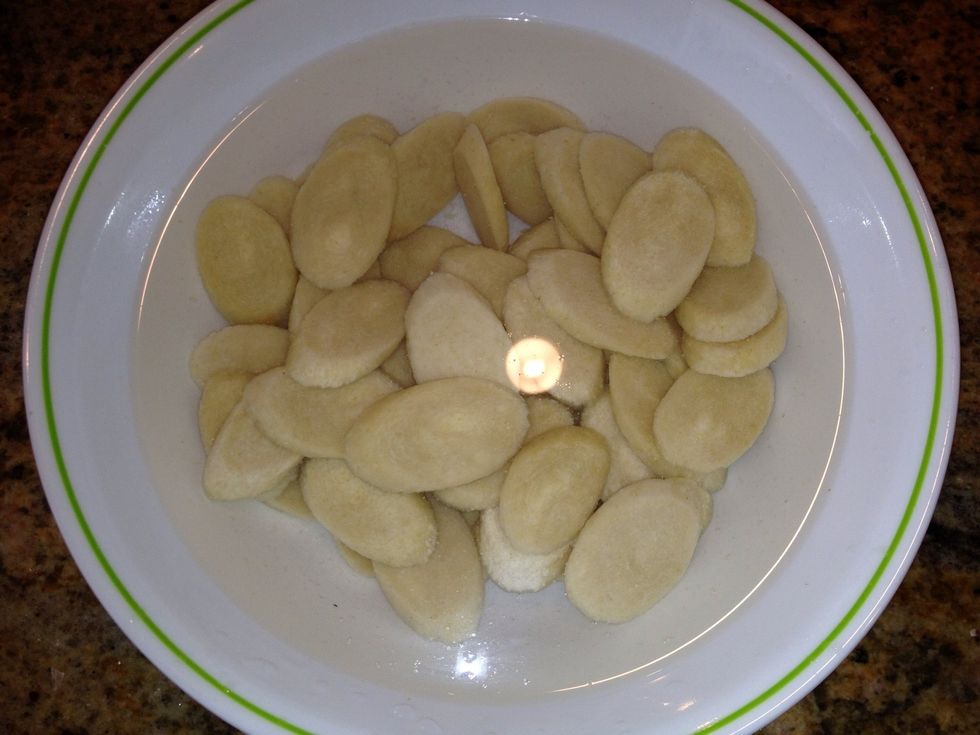 The ovelets come in white rice or brown rice varieties, as you might be able to tell from the previous pic. These are the brown rice ones.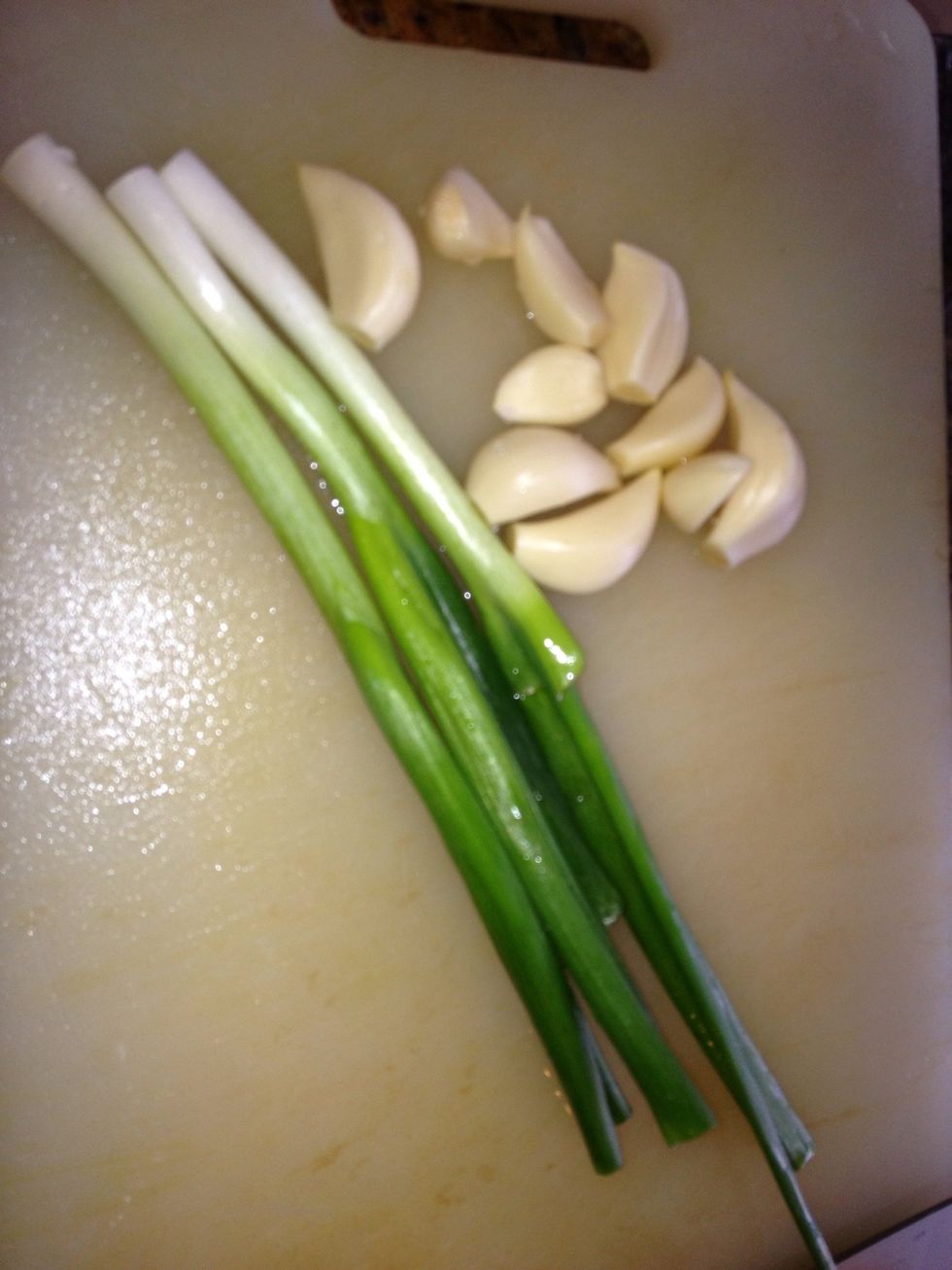 Wash and prep some green onions and a ton of garlic.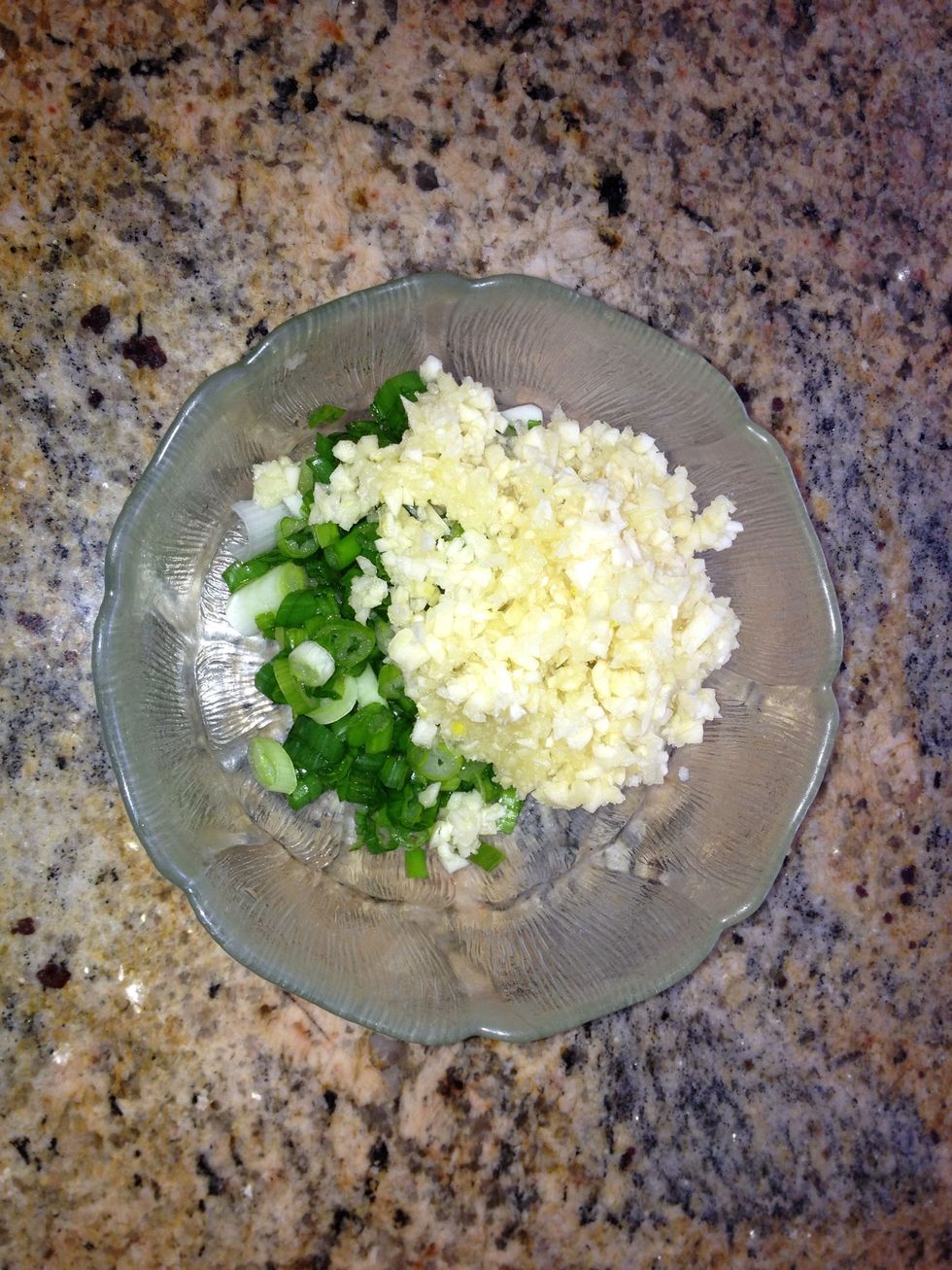 Finely chop and put in a small bowl.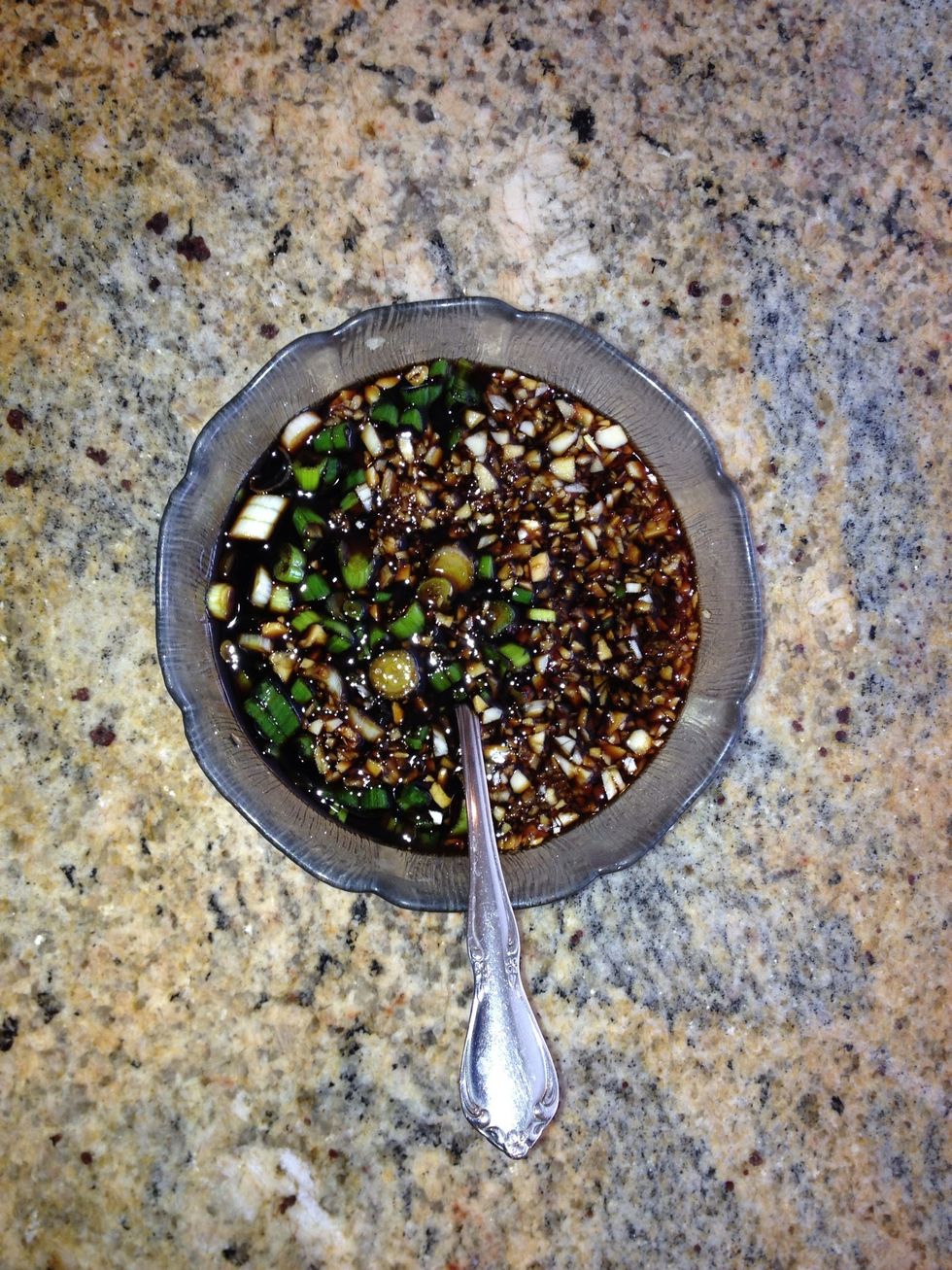 Add soy sauce. Set aside. Over time it will become thick and almost mucilagenous. That's normal. When not using this sauce, keep it refrigerated. Add a splash of rice vinegar (optional).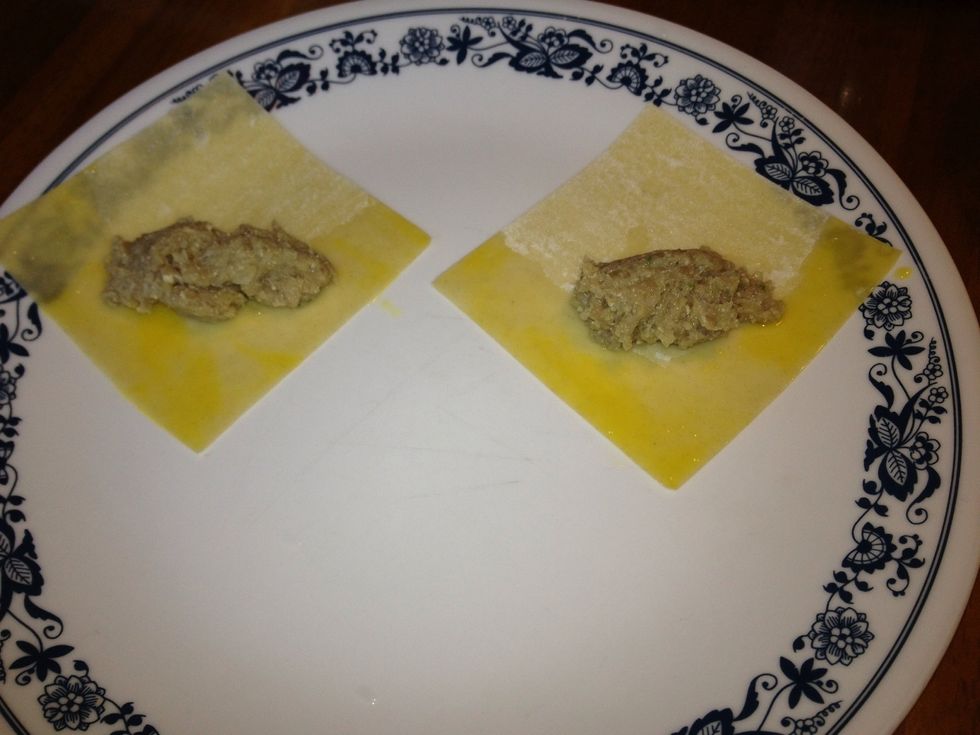 Dip 2 edges of the square wonton skin in the egg . Make sure only one surface gets egged. That is, there shouldn't be egg on the surface sitting directly on the plate. Add a small amount of beef mix.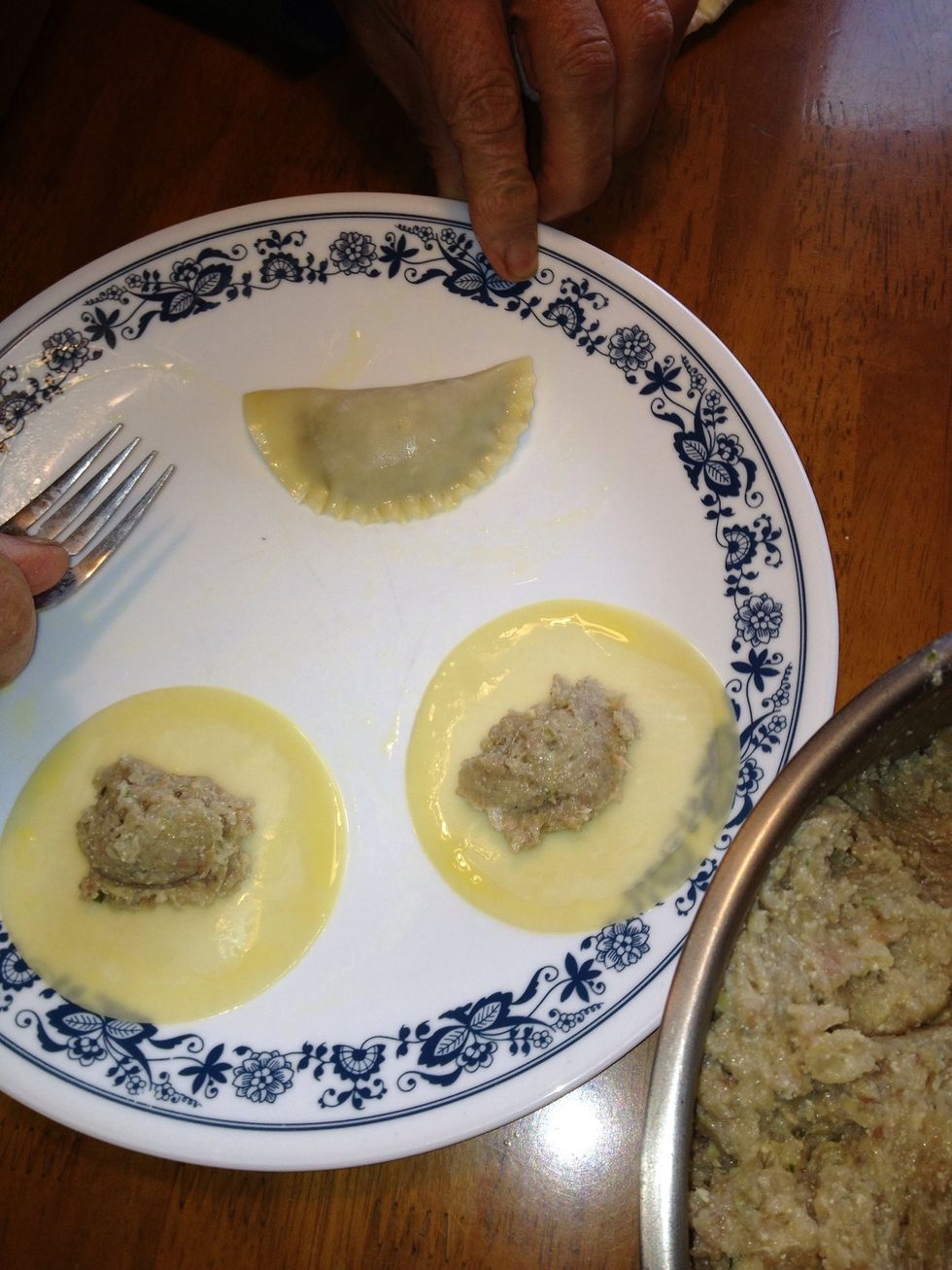 Fold the skin over so opposite edges align and you can either crimp with a fork like so, or even better...
Keep at it and you get this. Make sure your tray is floured, or your dumplings will stick together.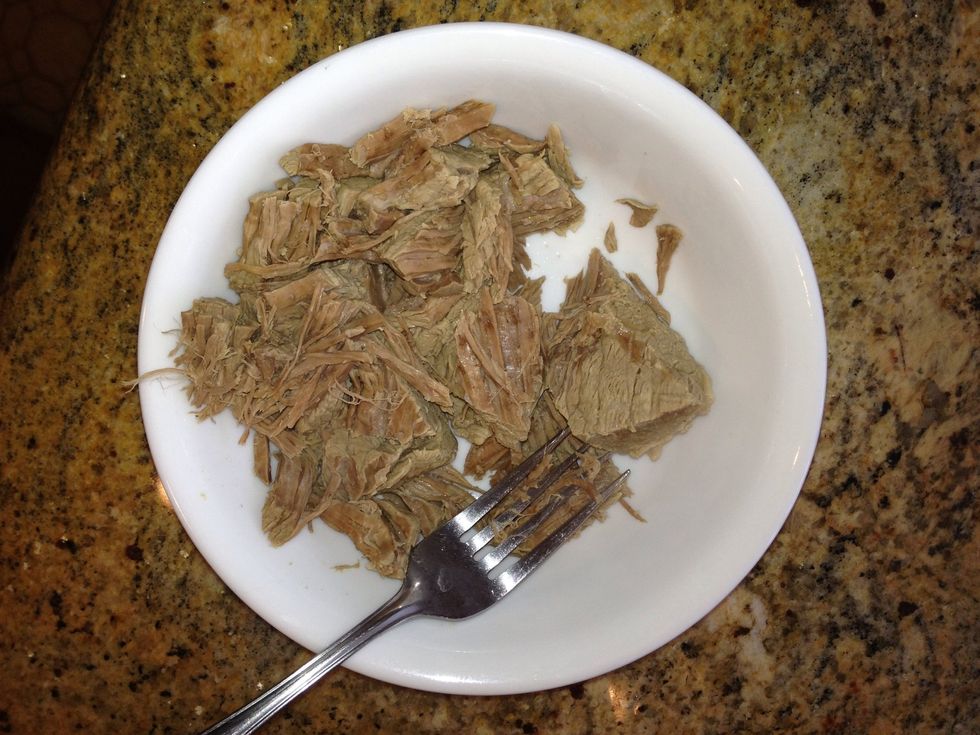 Pull out your soup beef, let cool slightly and shred with a fork or your fingers.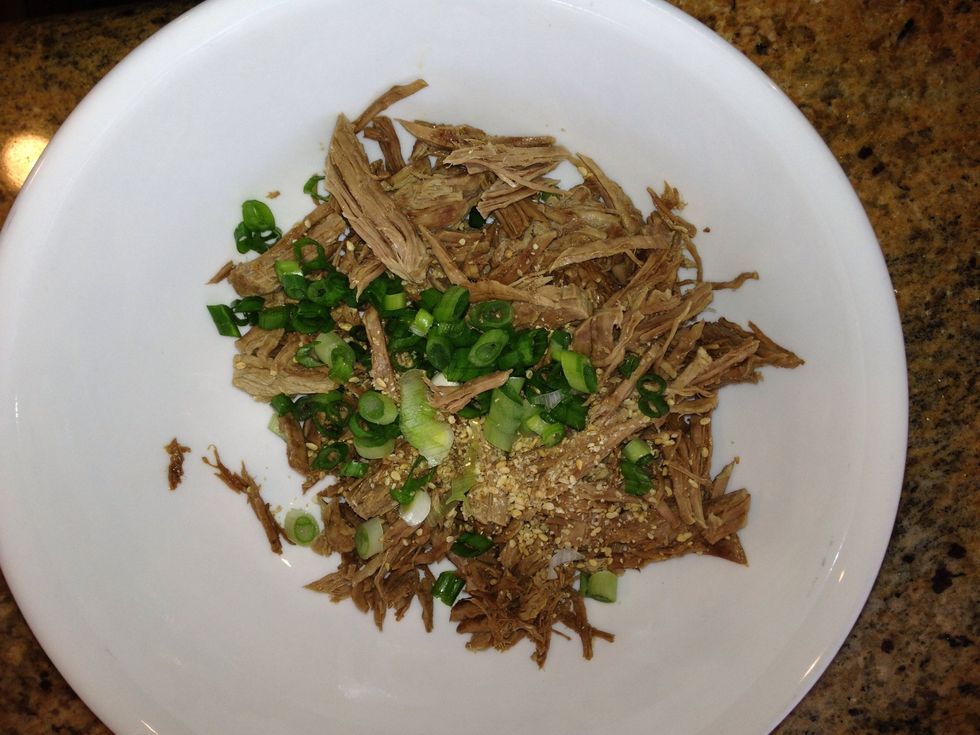 Add a little soy sauce and some chopped green onions and ground sesame seeds (optional).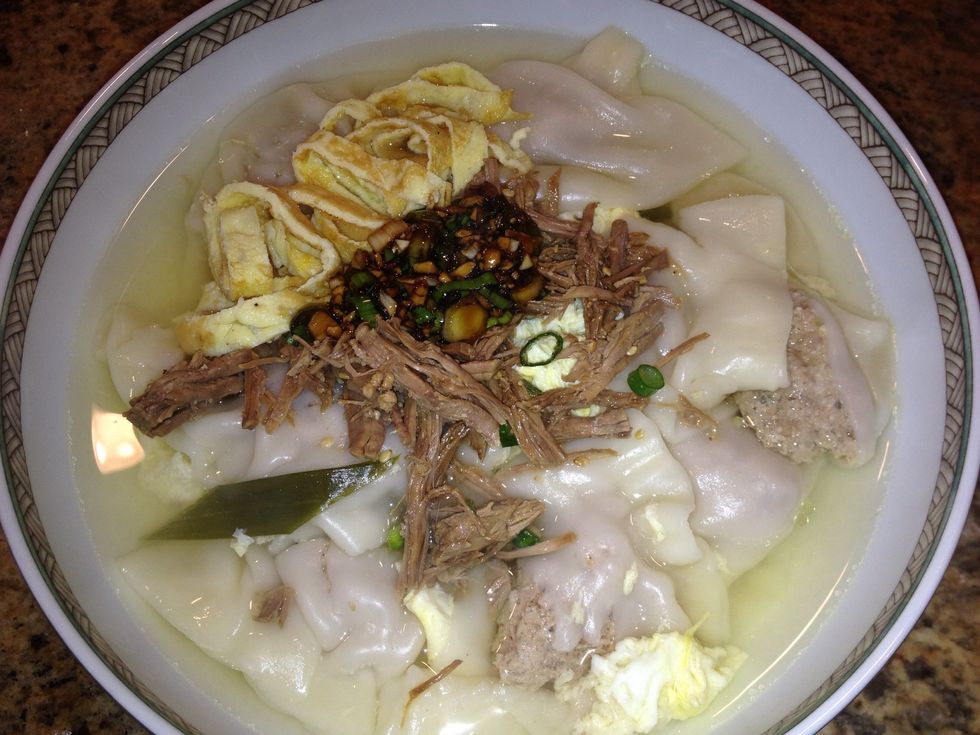 Add rice ovelets, dumplings, soup, shredded beef into bowl. Top with your soy sauce mixture (be careful though, it's salty!) Optional: dried seaweed (not shown) and a pan-fried egg.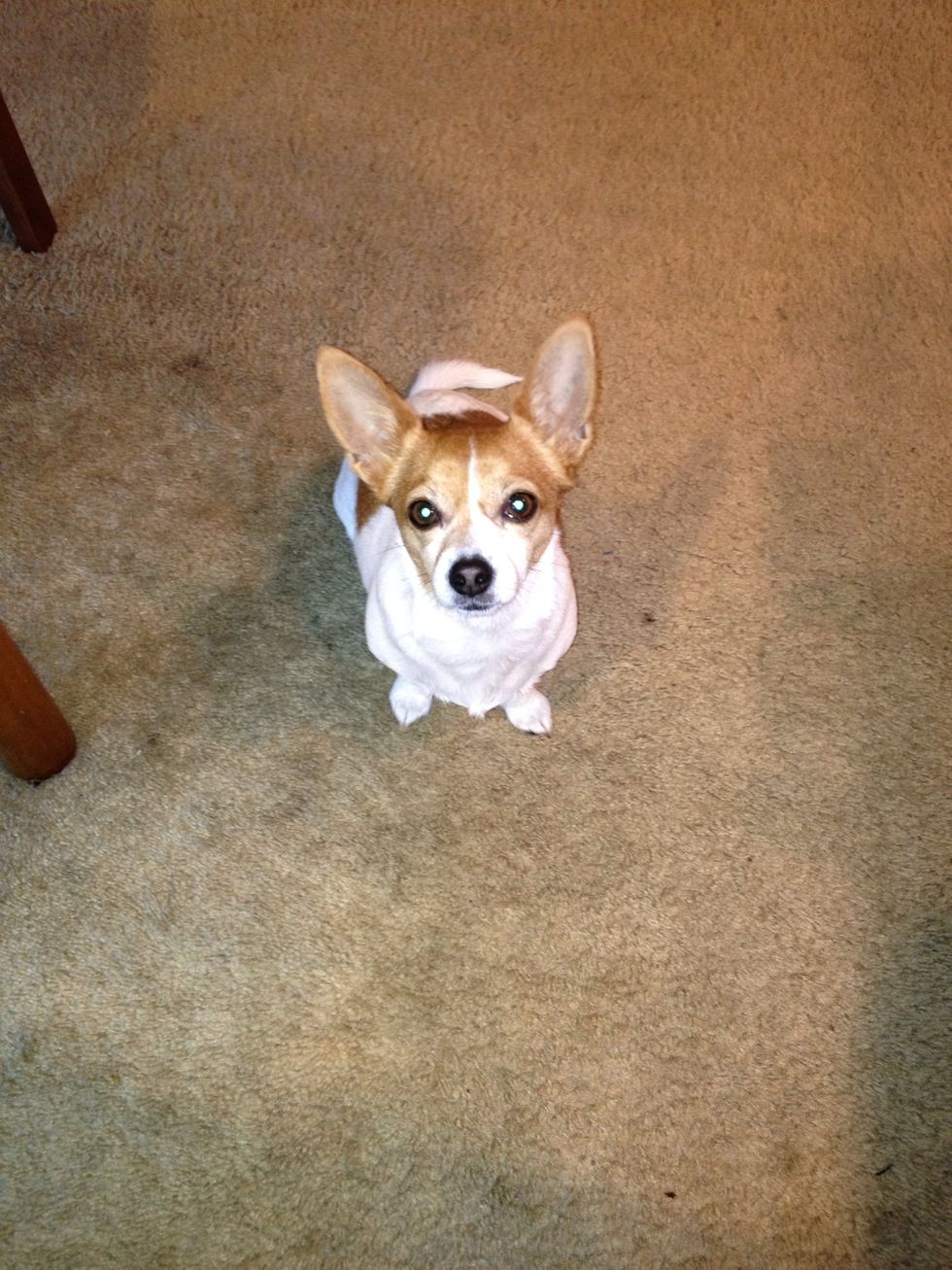 Enjoy! Your dog may give you the stink eye if you don't share the shredded beef.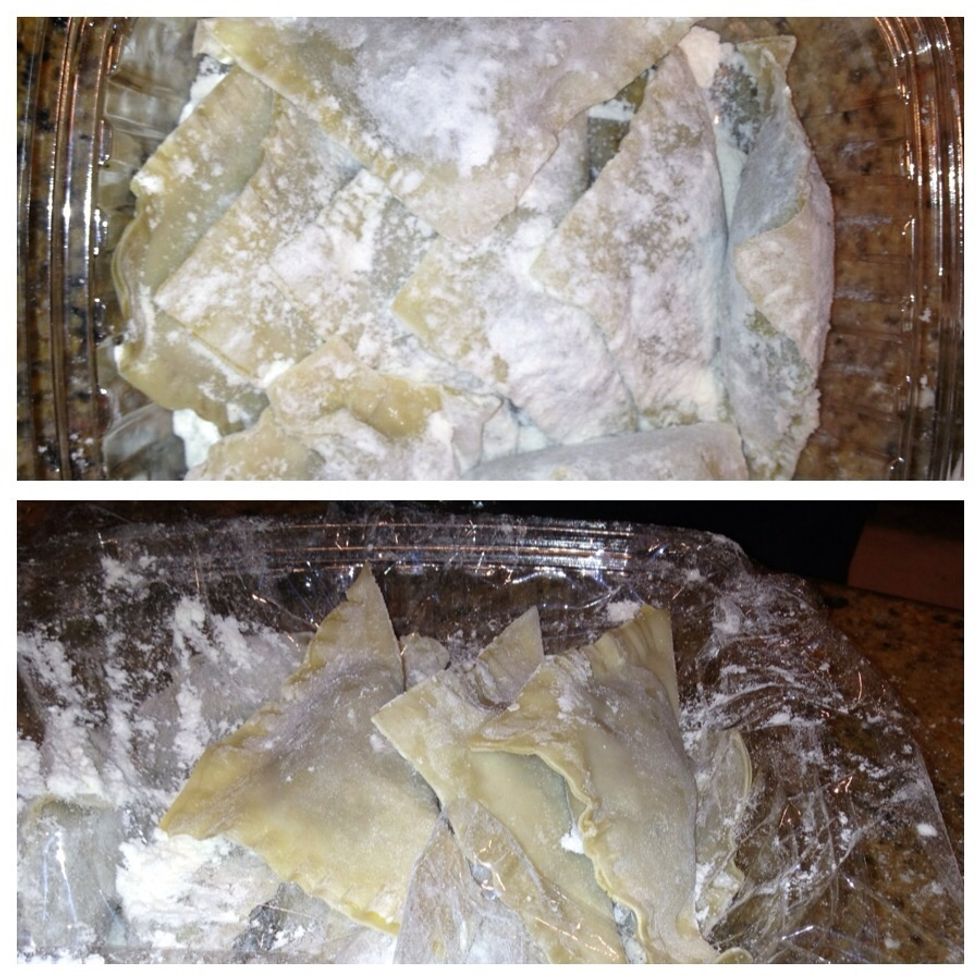 Store extra dumplings in a plastic container, layering them with lots of flour to prevent sticking. Add plastic wrap and continue layering. Refrigerate if you plan to eat within a day. Freeze others.
3.0 eggs
1.0lb ground beef
1.0 Packaged ground pork
2.0 Packs wonton skins
Soy sauce
1.0bnch Green onions
1.0c Round or Chinese Cabbage (approx.) - Cooked
1.0lb Firm tofu
Soup beef (brisket)
ginger
1.0 Garlic clove
White flour
Salt
Pepper
1.0 White Onion
glass noodles (optional)
Dried seaweed (optional)
Rice ovelets (optional)
Sesame seeds ( optional)
Food processor