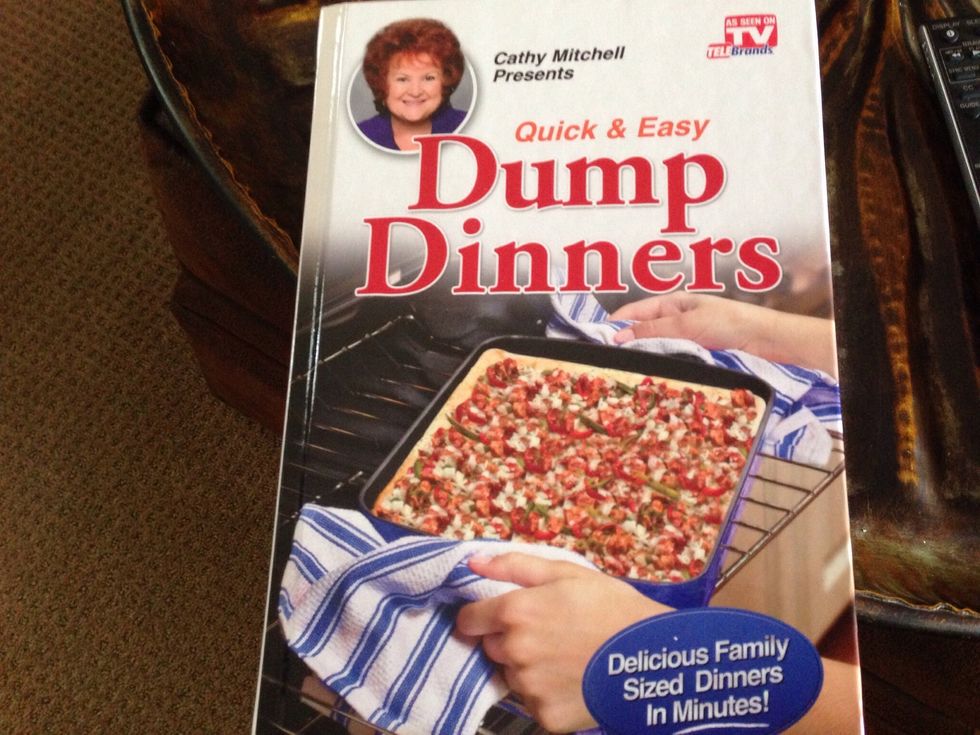 This recipe comes from this book.
The ingredients listed are for a 13 x 9 pan. However, I halved everything for this 8 x 8 pan. Precook your pasta, and spray pan with cooking spray.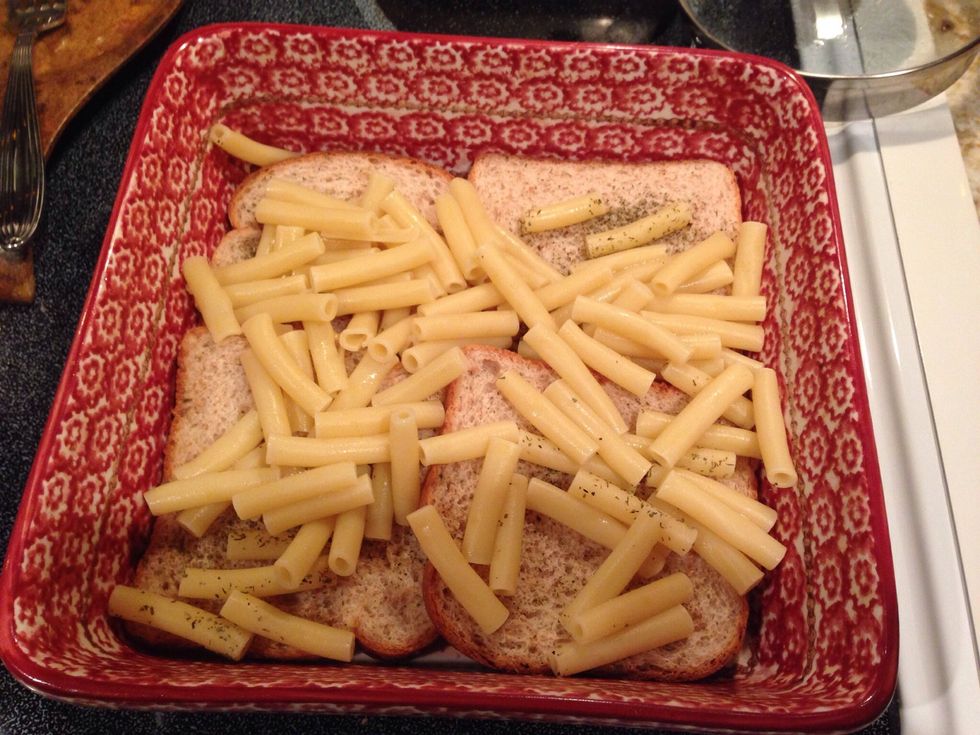 Spray all sides of bread with olive oil and place in pan. Sprinkle Italian seasoning or garlic salt on bread. Then start dumping on cooked pasta, 3 or 4 cups cooked.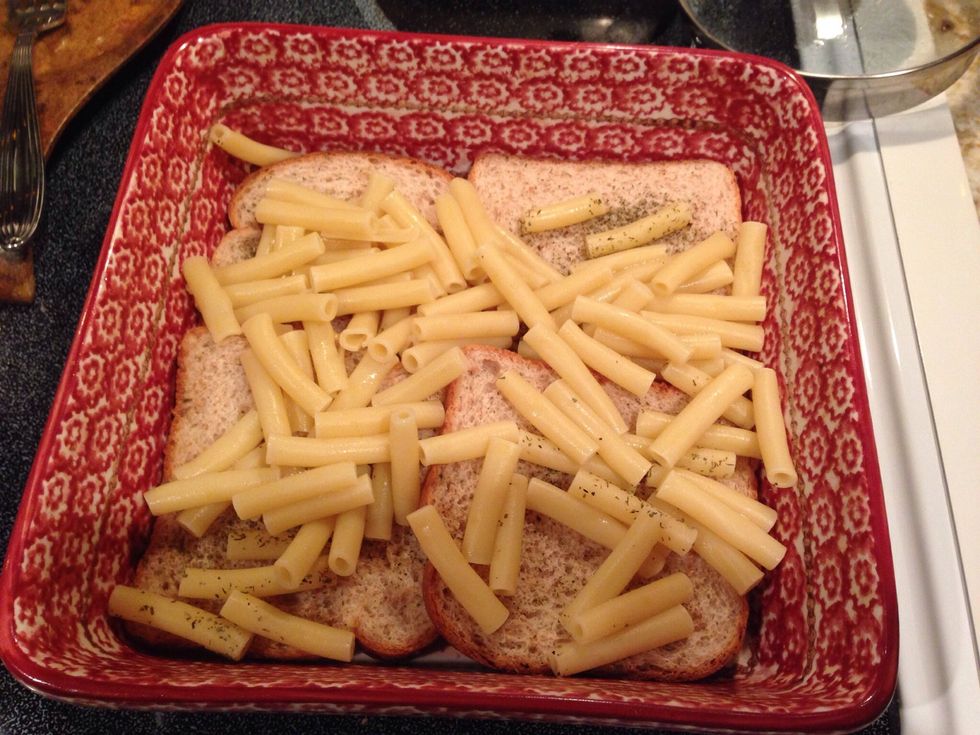 Hint, you can precook the bread in the oven 10 minutes at 350 to crisp it, or keep it soft.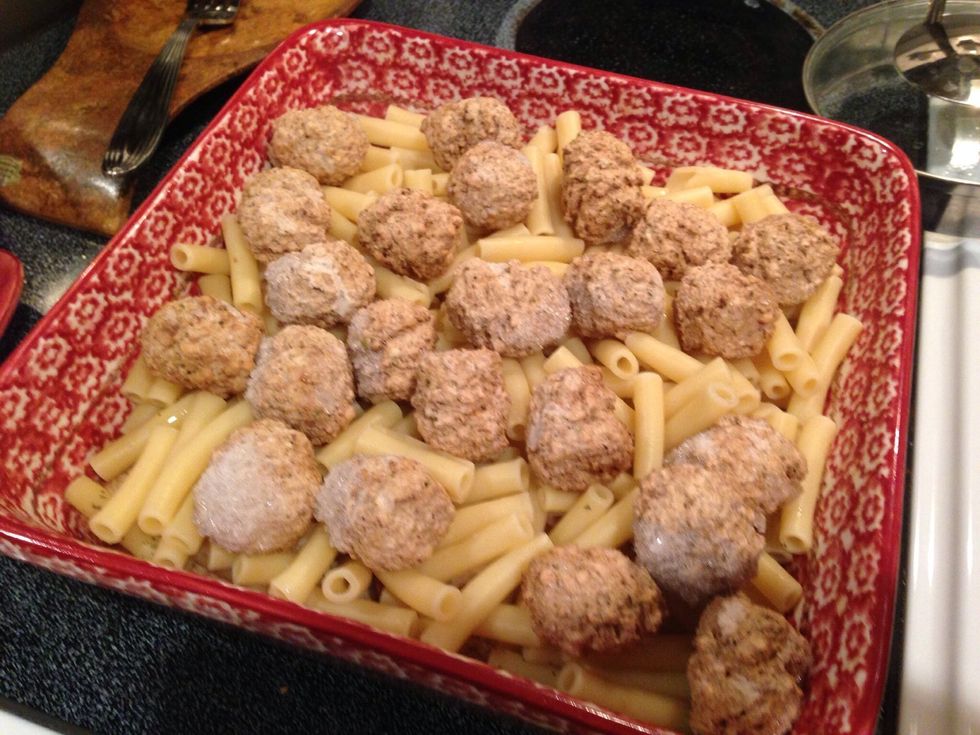 After dumping on the pasta, dump the frozen meatballs from the bag onto cooked pasta, 1 lb. bag.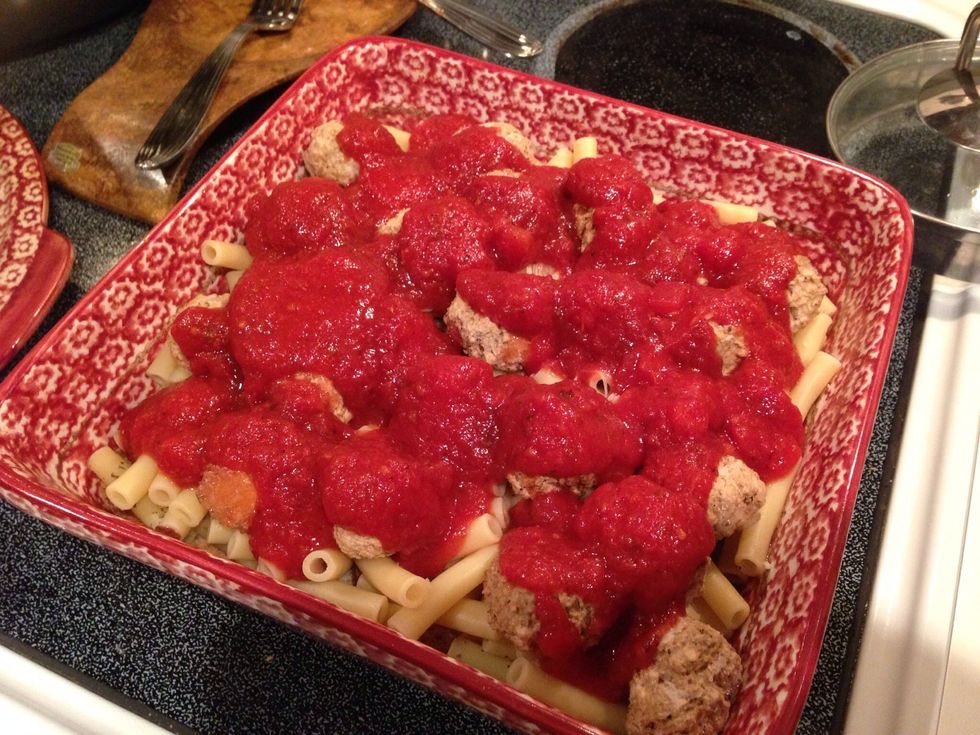 Dump the spaghetti sauce from the jar, 1 24 oz. jar.
Dump the cheese from the bag, 2 cups.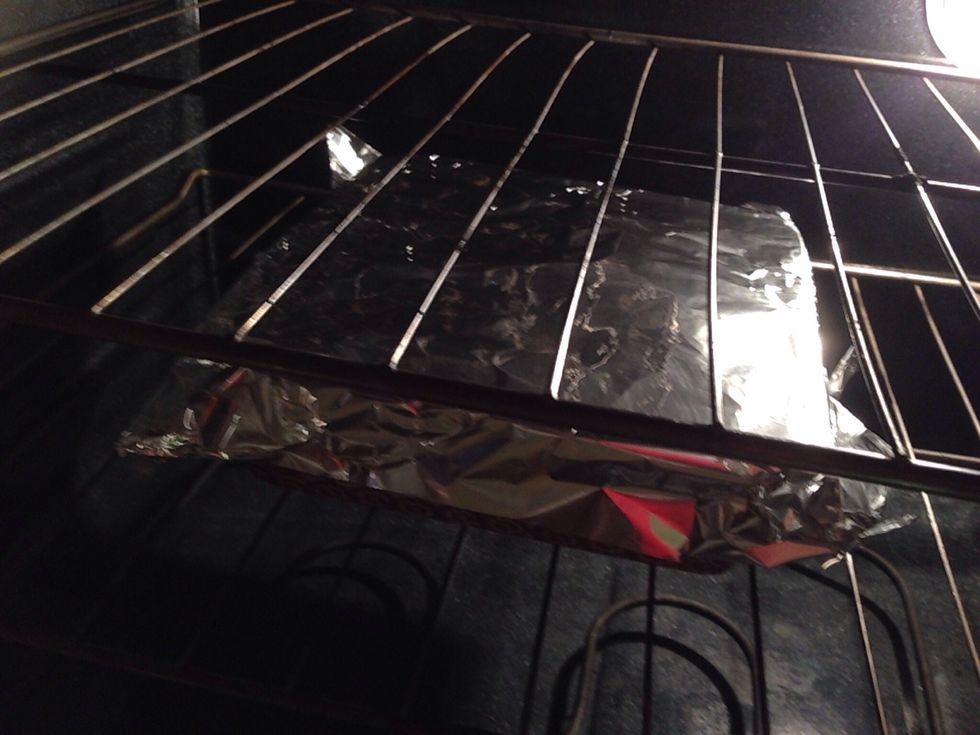 Cover and bake at 350 for 45 minutes. Remove cover and bake additional 10 minutes to brown the cheese.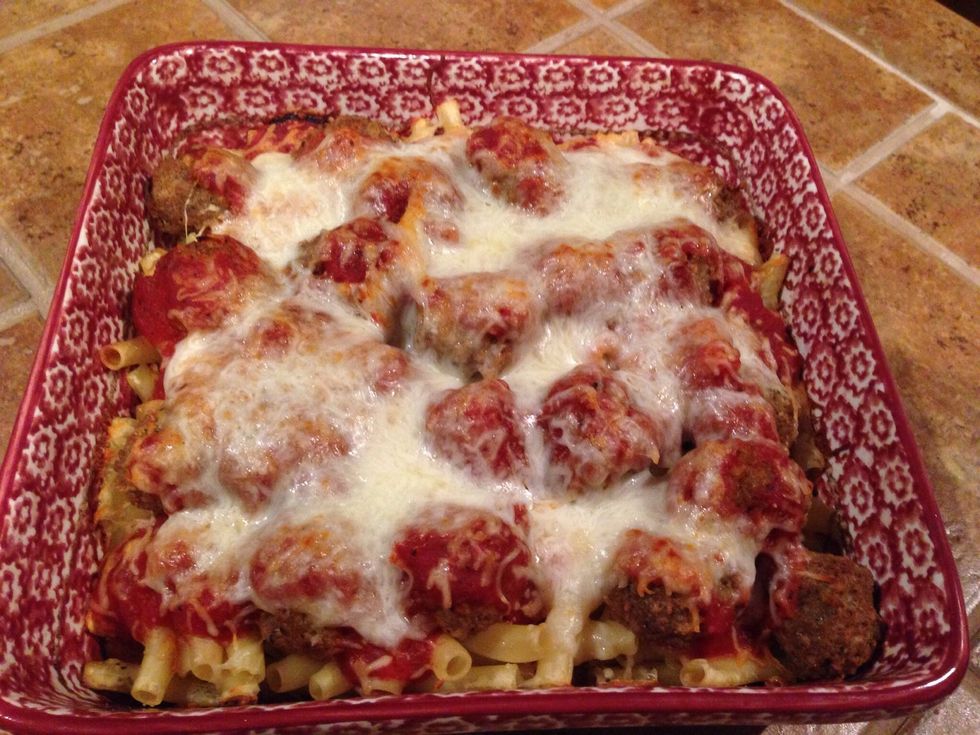 Delicious meal!
Enjoy! The bread on the bottom is like very tasty garlic bread.
Sandwich bread to line the pan
1 Jar of spaghetti sauce
Ziti or penne pasta, 3 or 4 cups cooked
1 bag of Italian cheese shredded 2 cups
1 bag frozen meatballs, 1lb.
Olive oil for spraying on bread