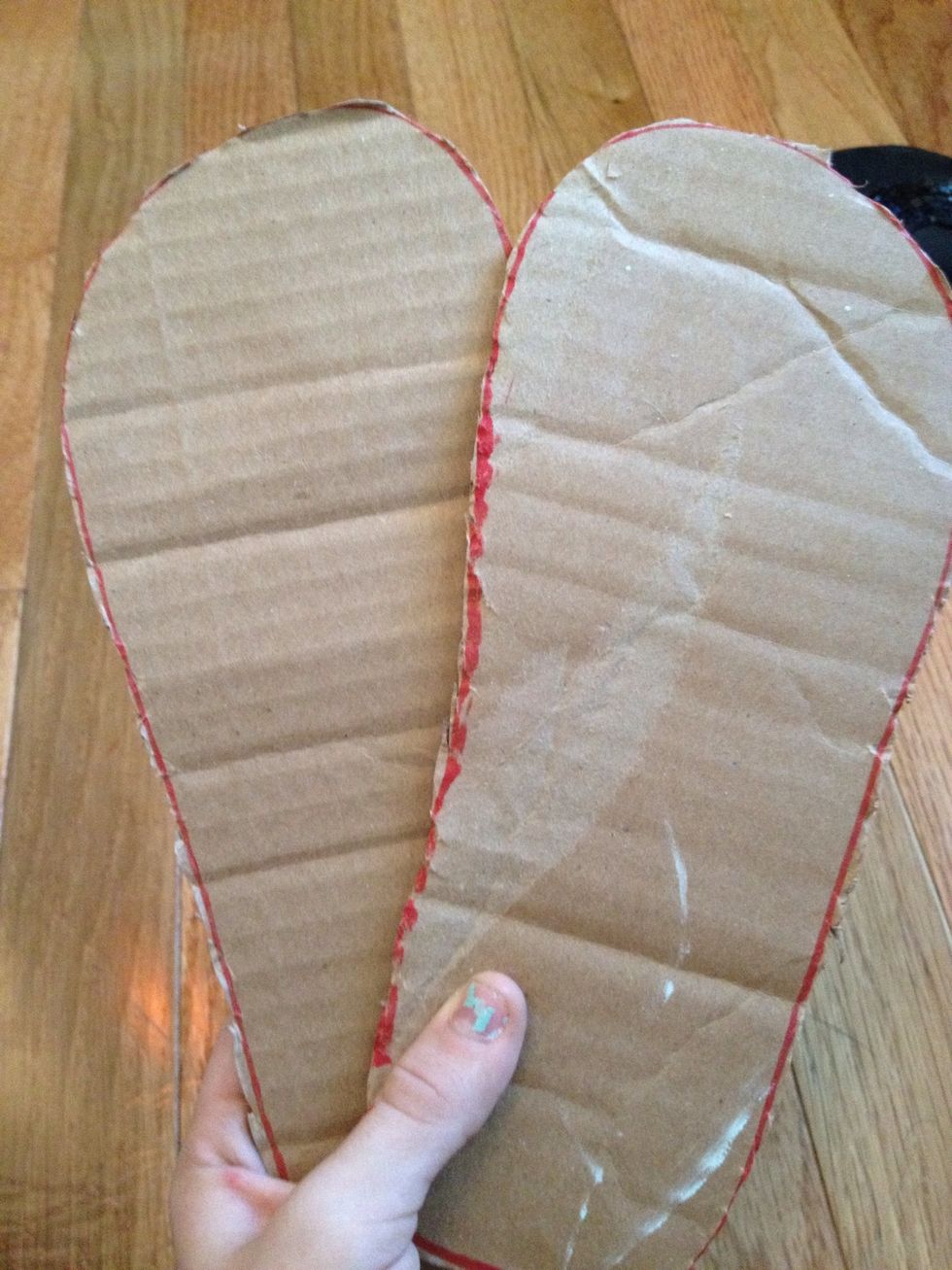 Using a pair of flip flops, trace the shape on a piece of cardboard and cut it out.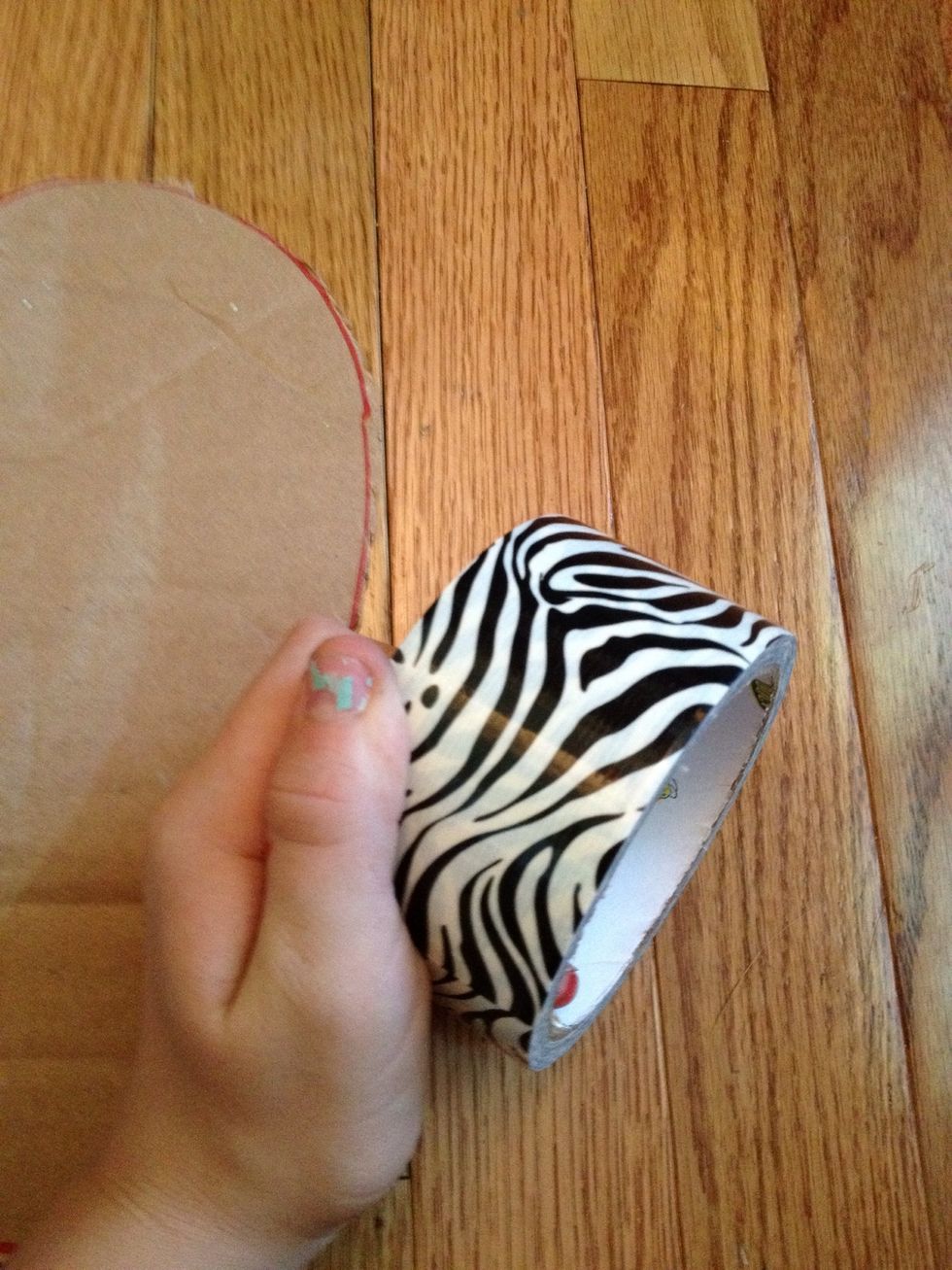 Choose a patterned roll of duct tape.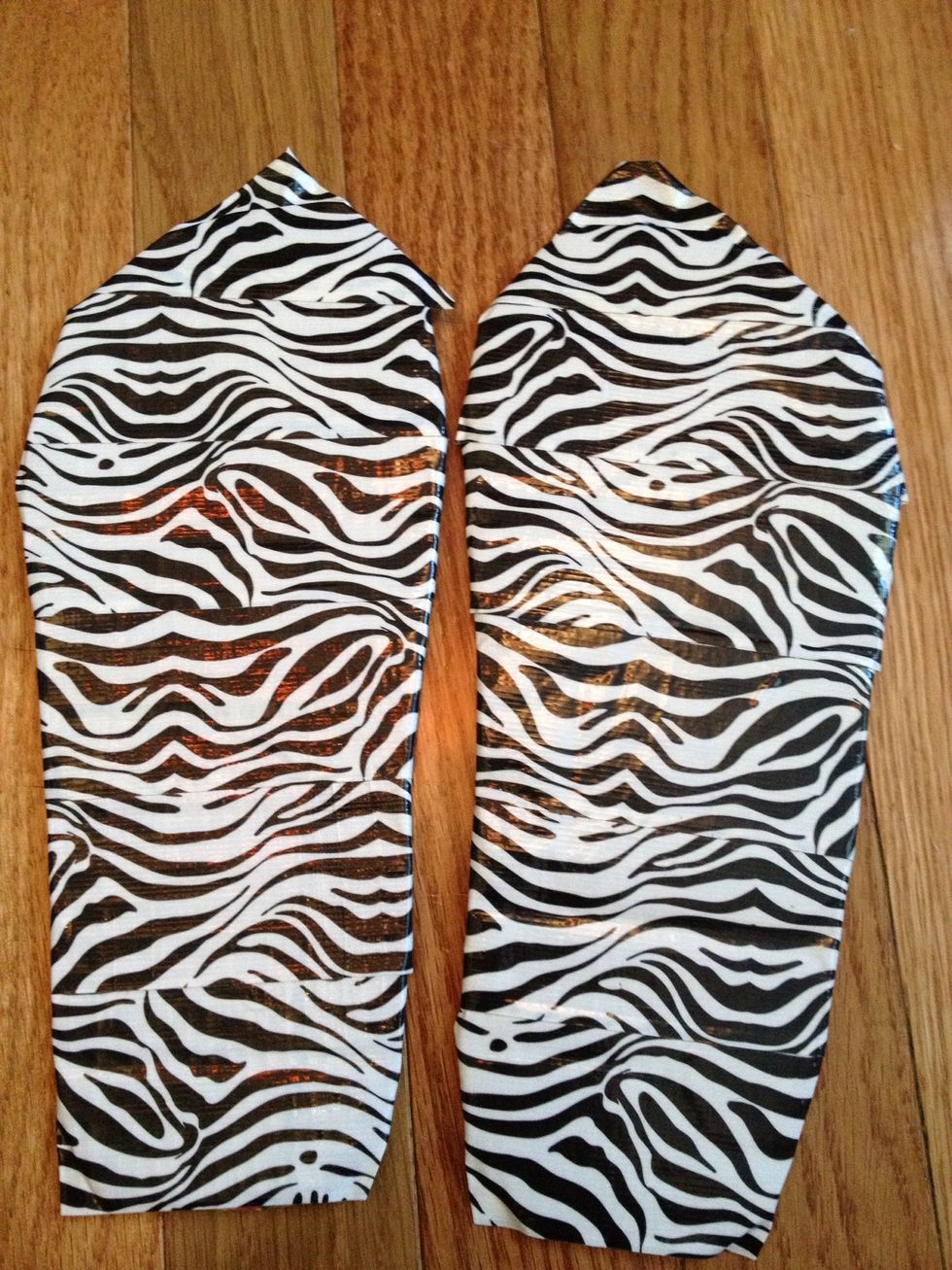 And cover the cardboard!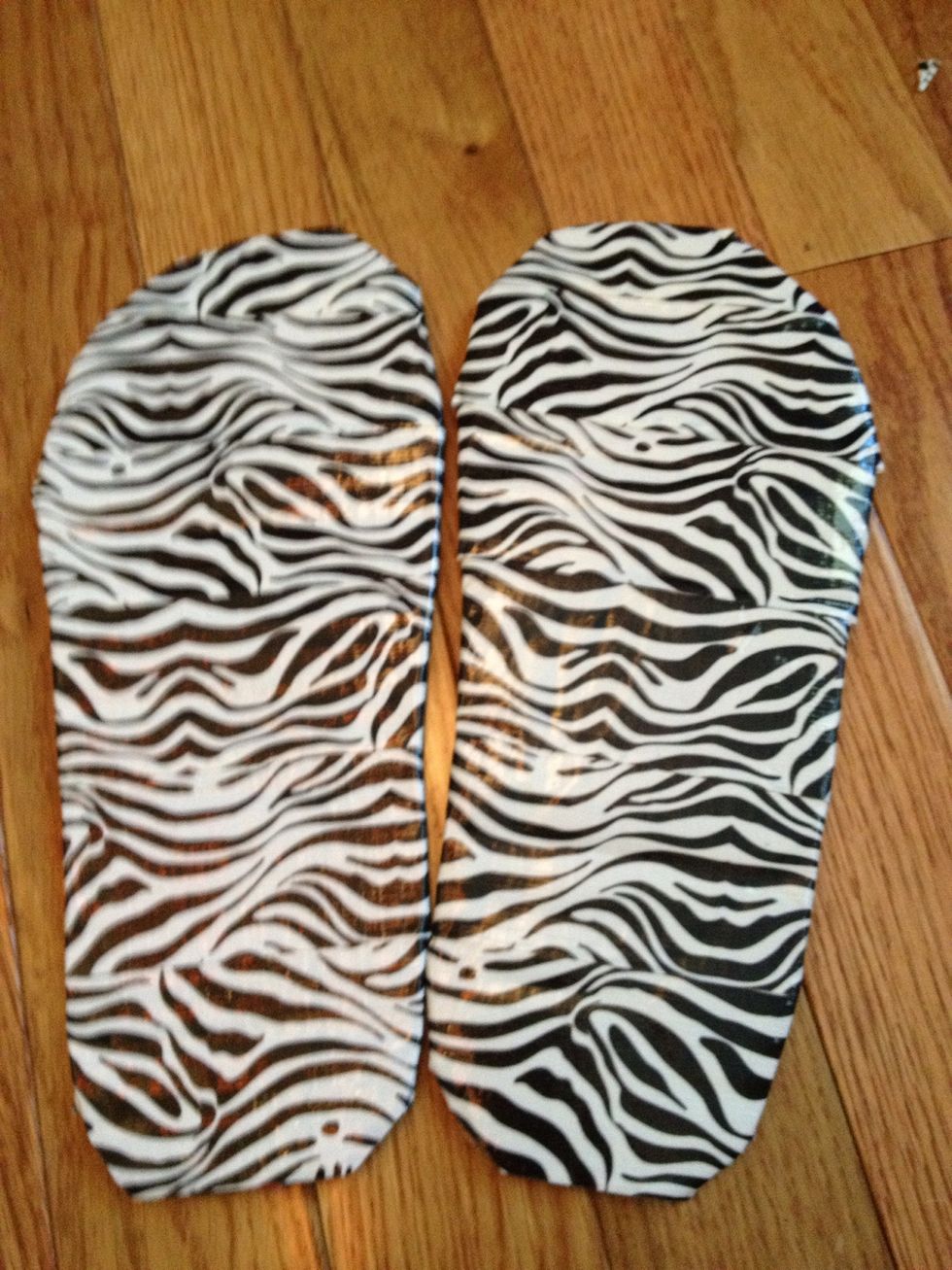 Next cut off any corners.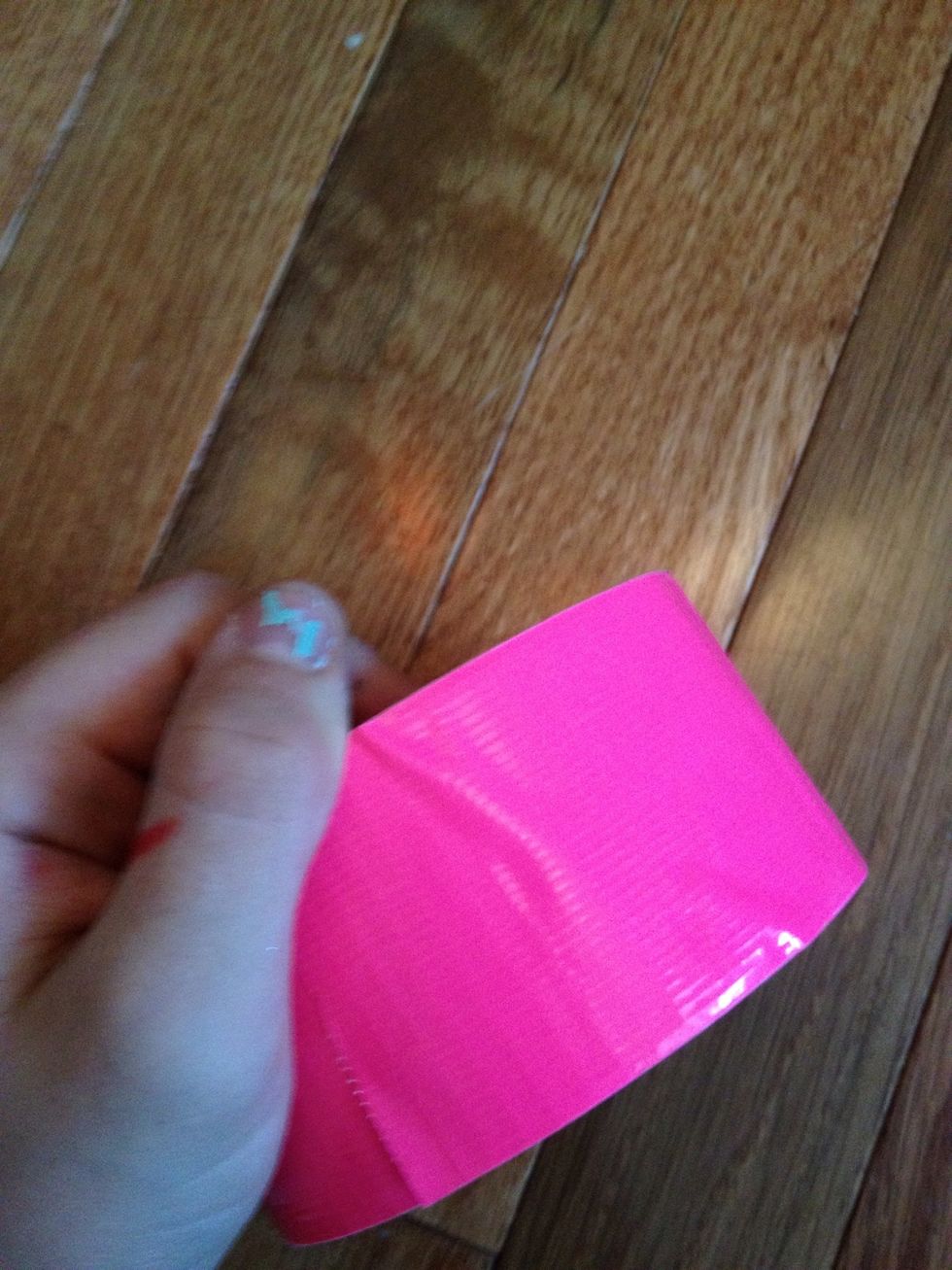 Choose your solid piece of duct tape.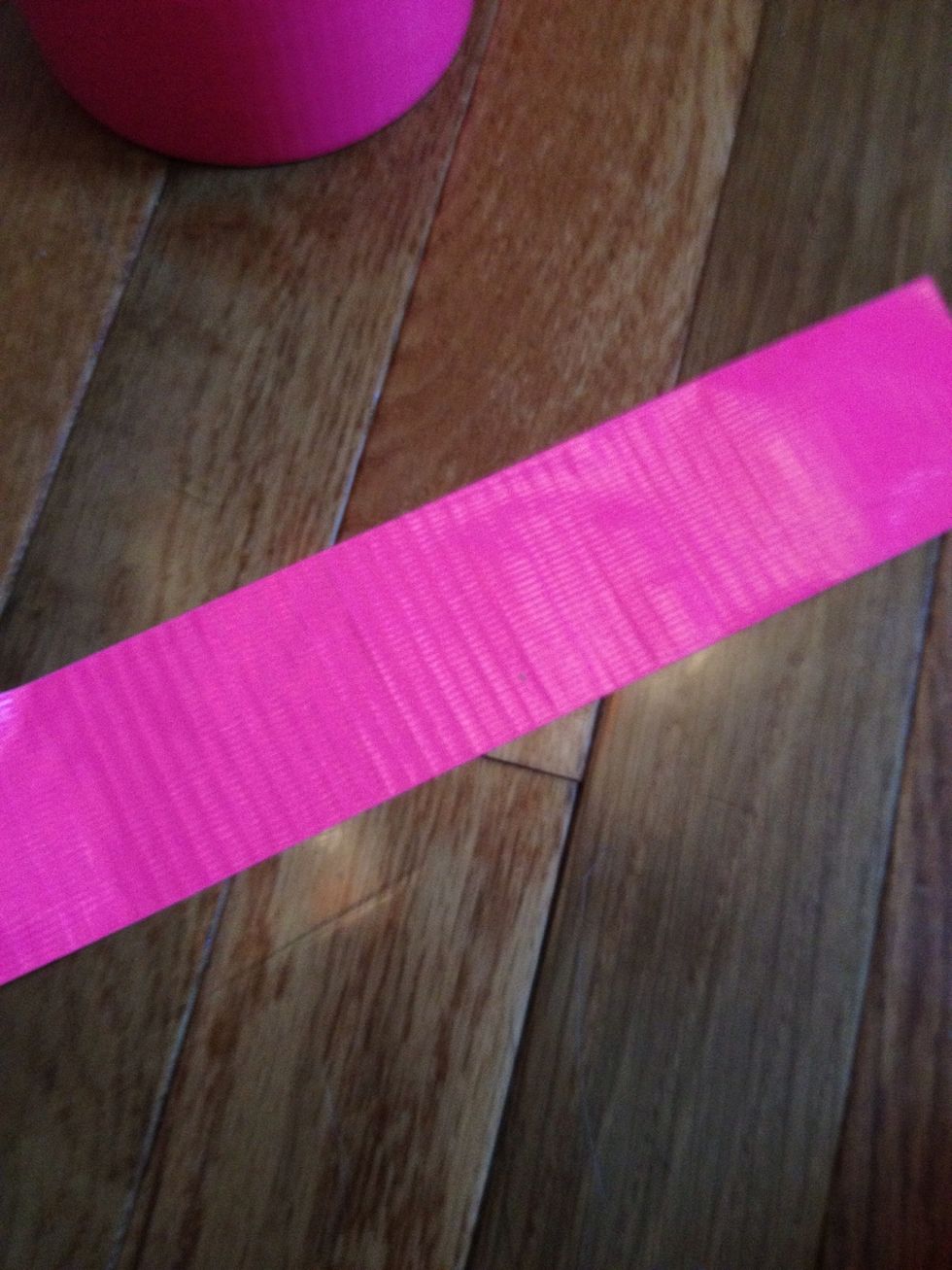 Cut off a piece 2-3 times bigger than your foot.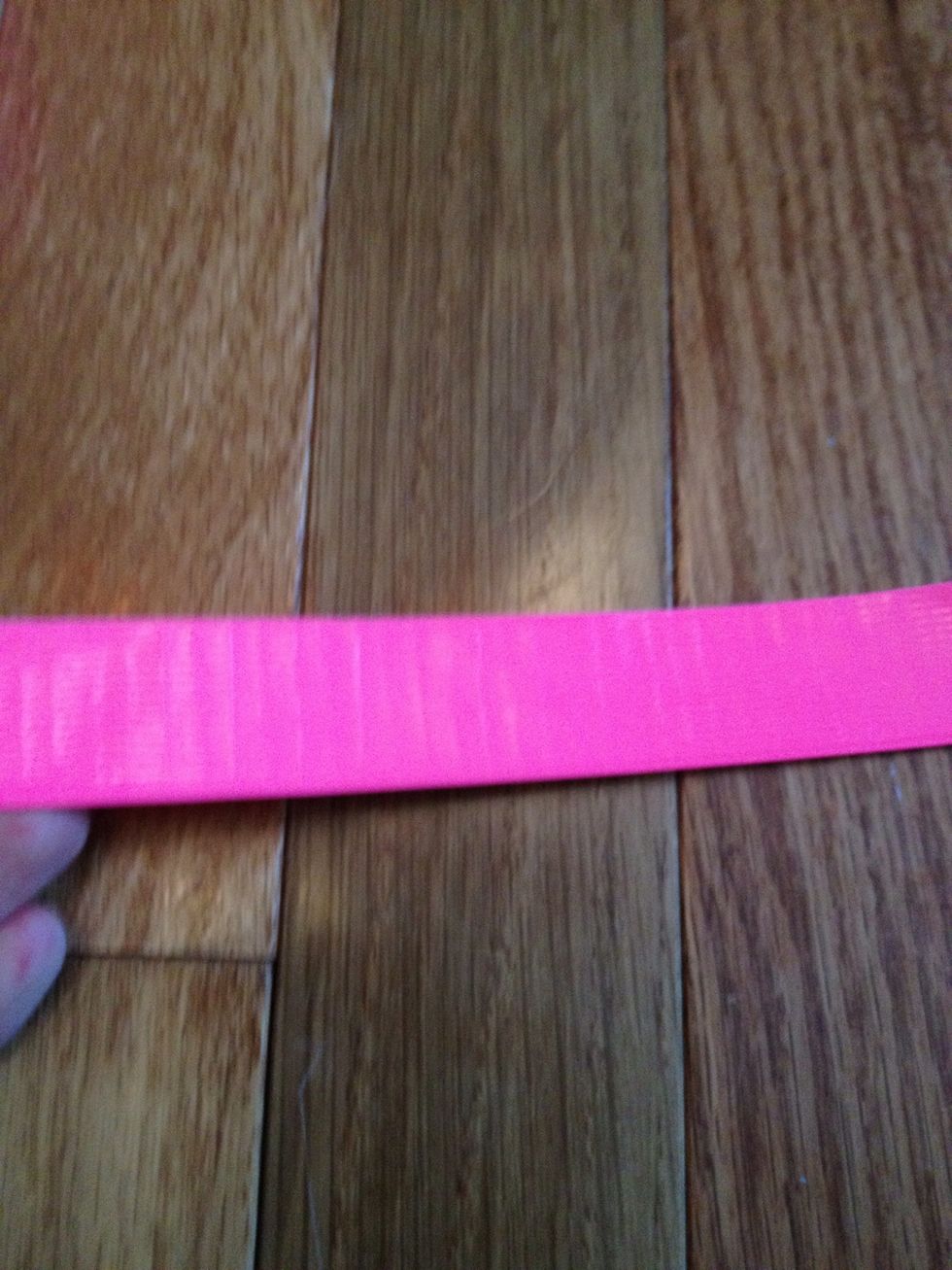 Fold it in half.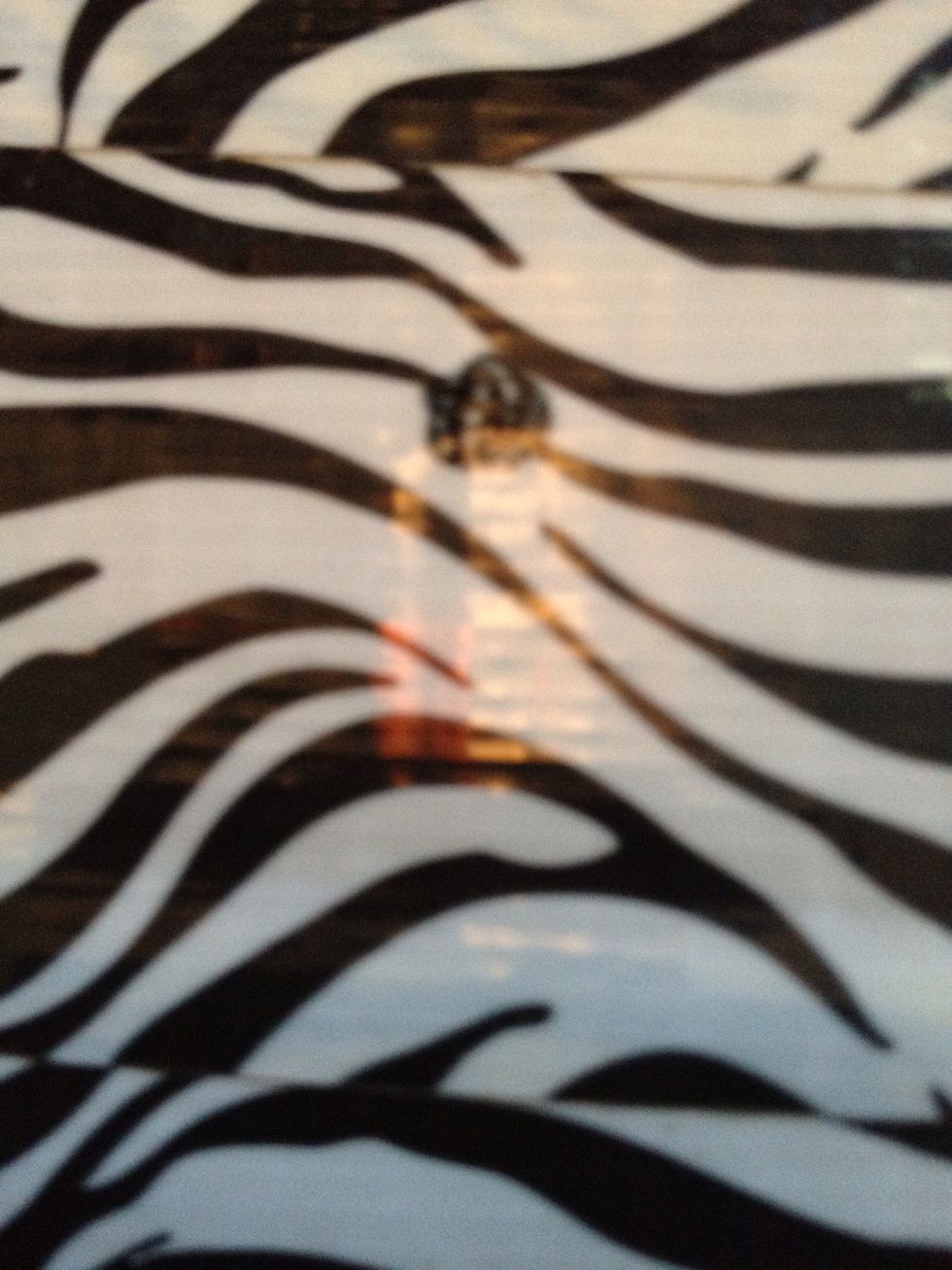 Make a dot in between your big toe and your other toes.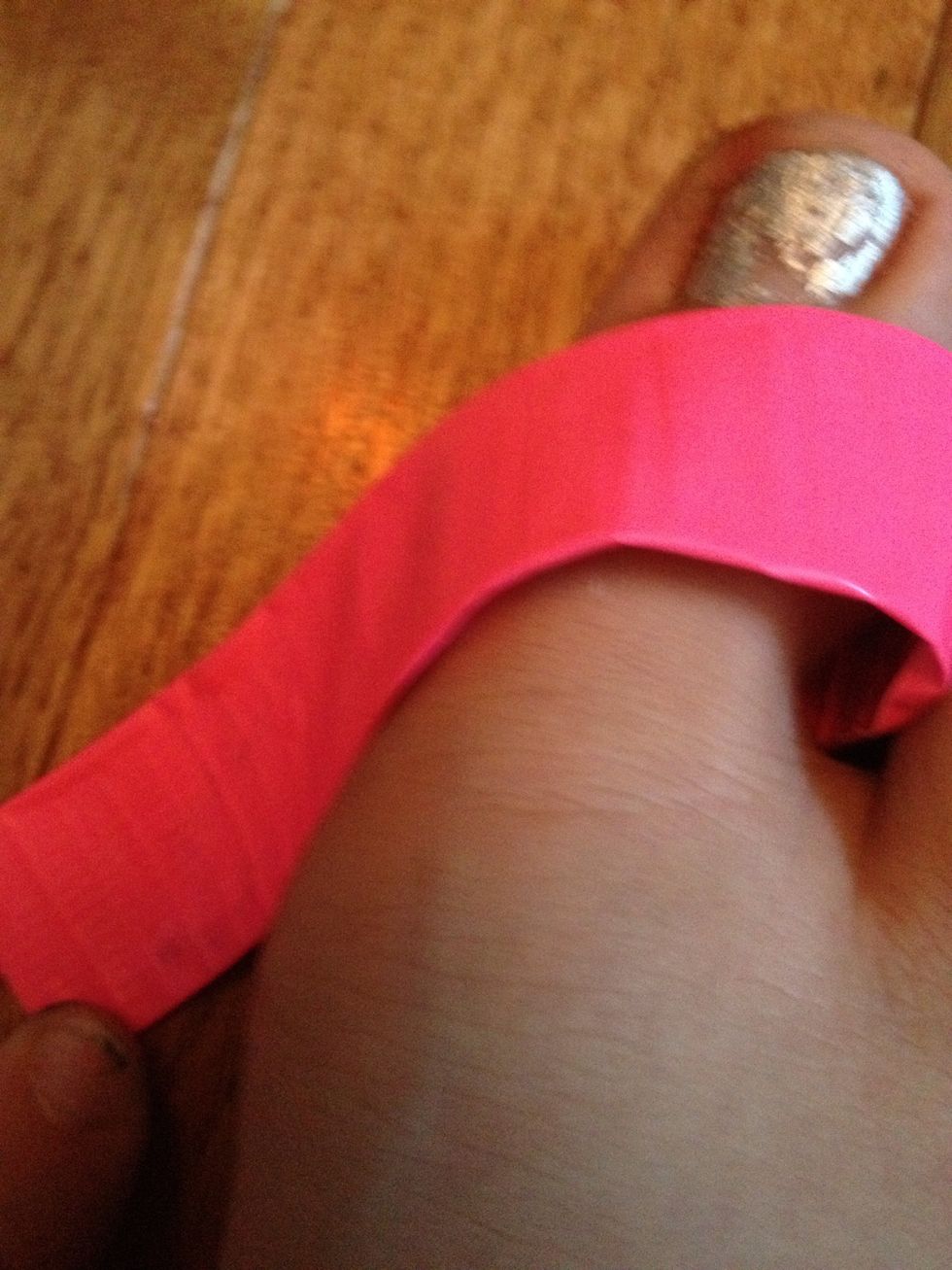 Cut off a bit of the folded tape and fold a piece under your toe. Pull it over to determine where to tape it. (Yours should be more angled than this!)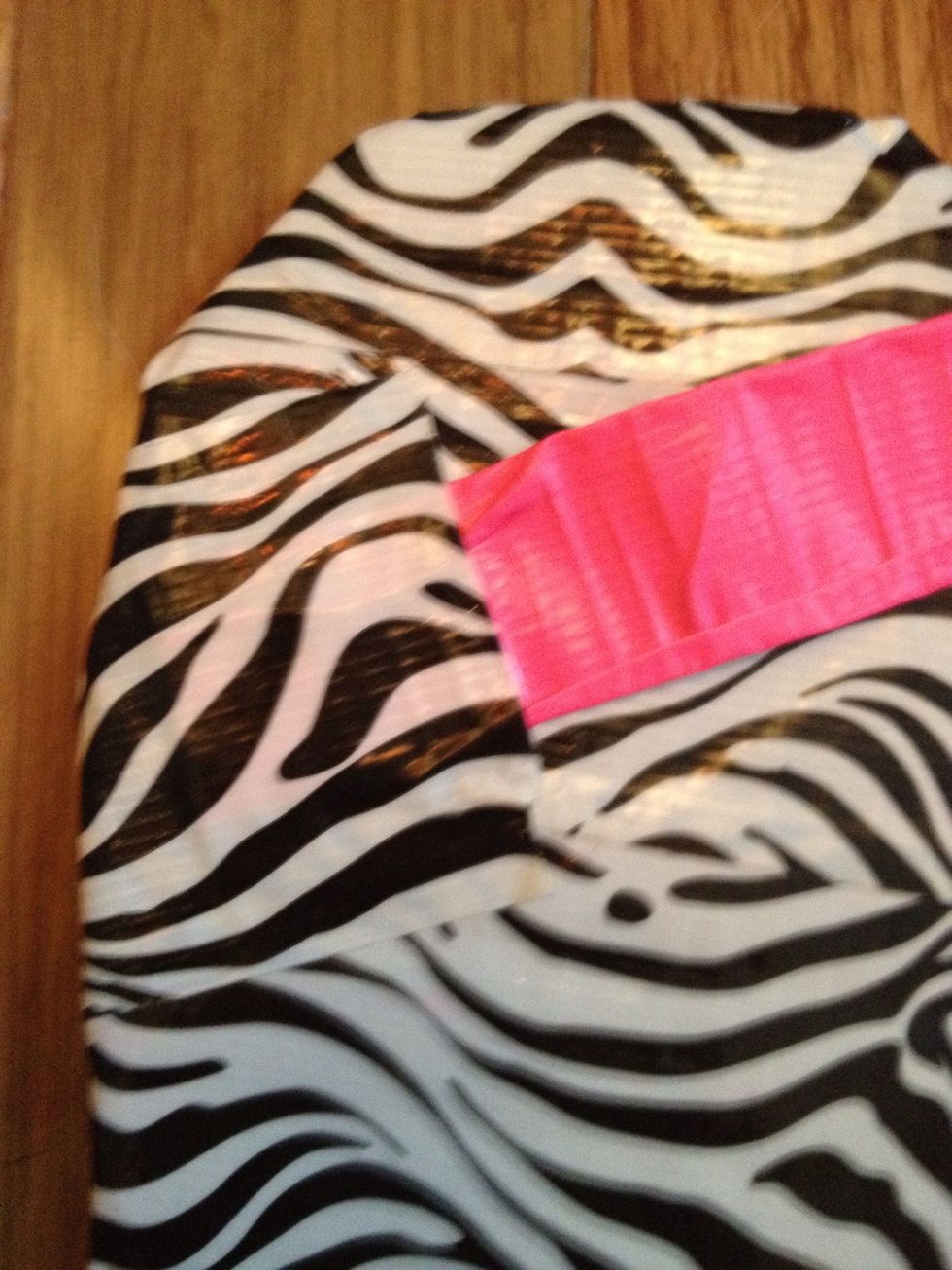 Tape your fold in the matching pattern.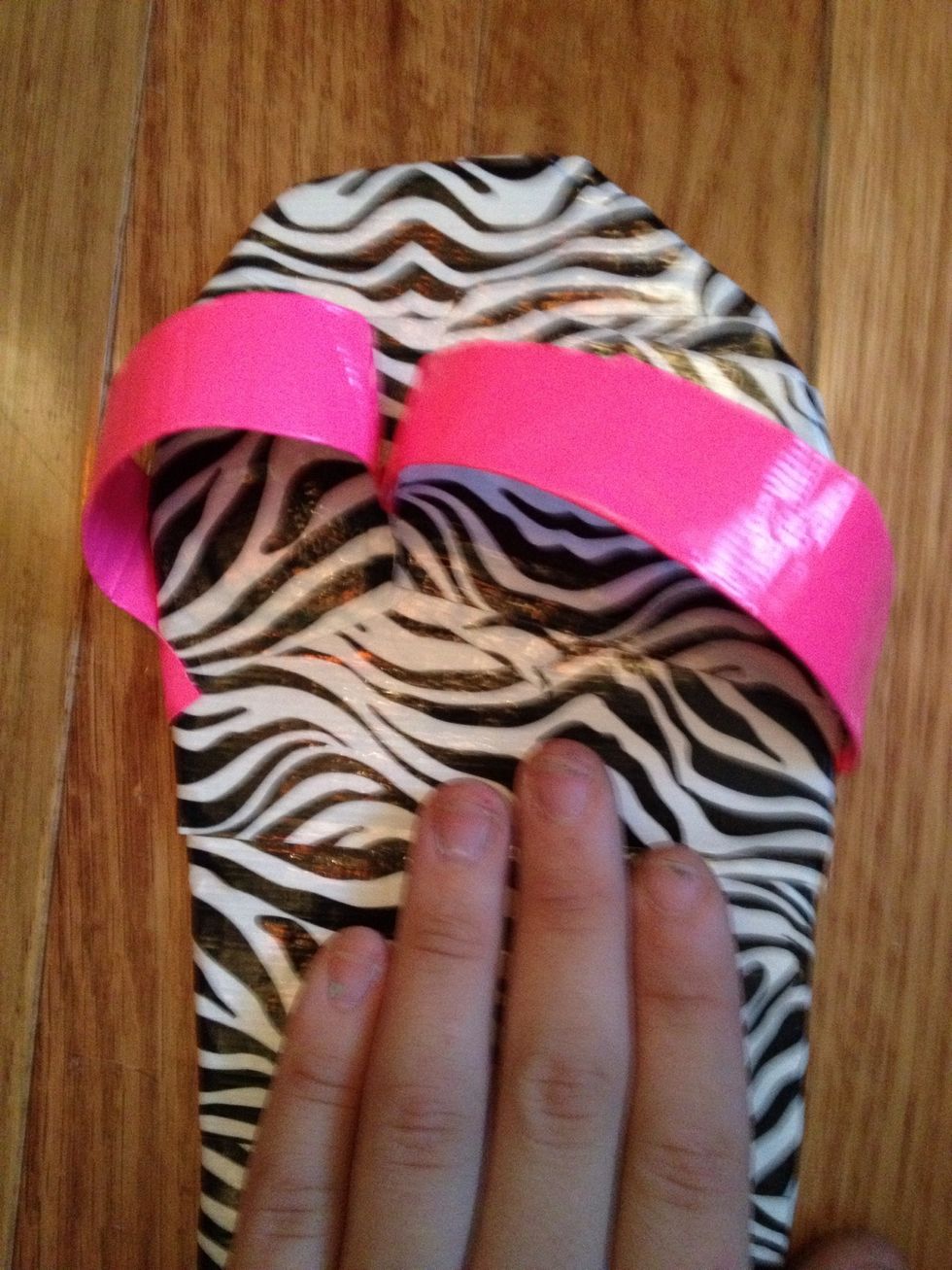 Same for the other side!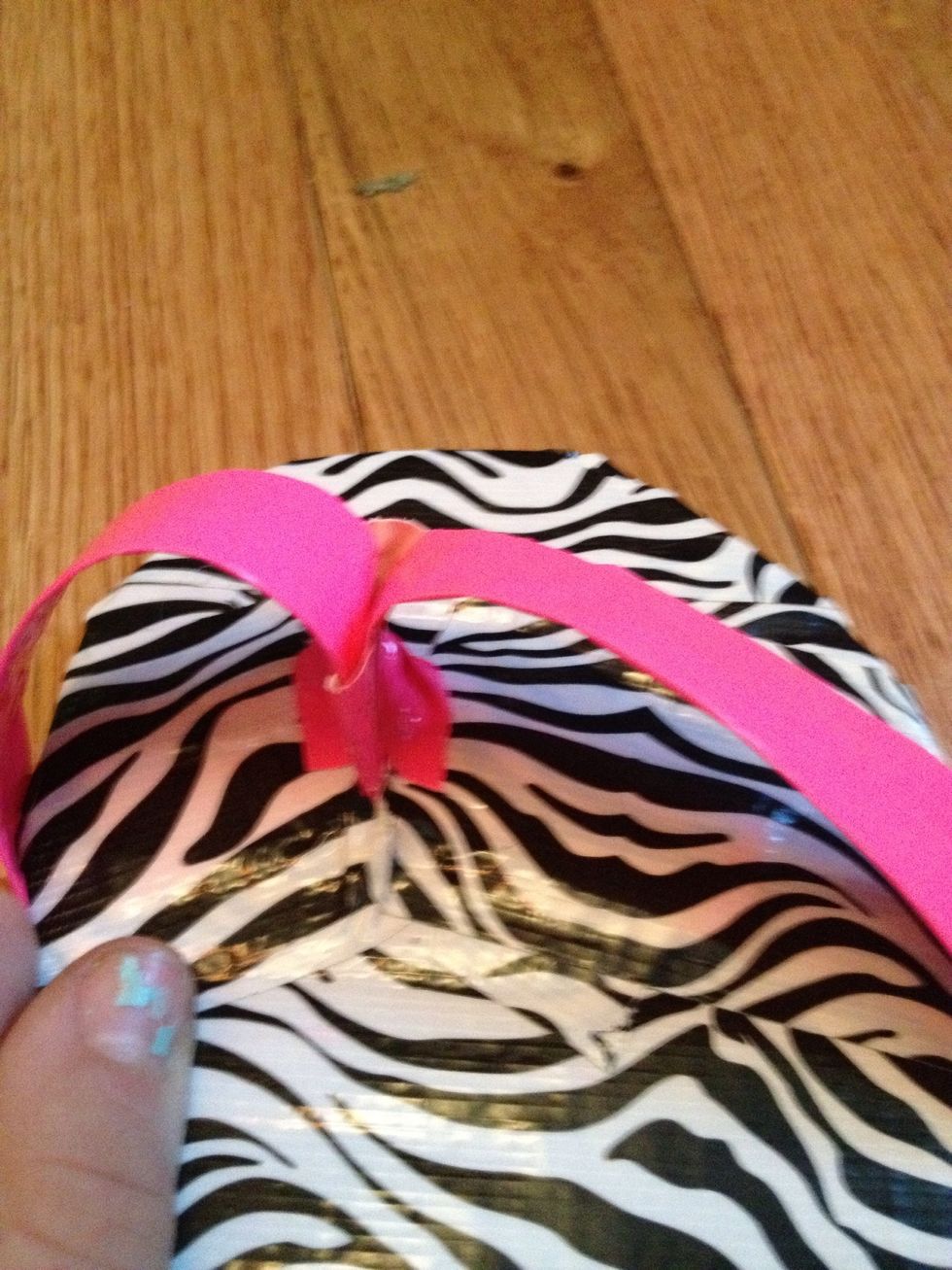 Tape the tape together....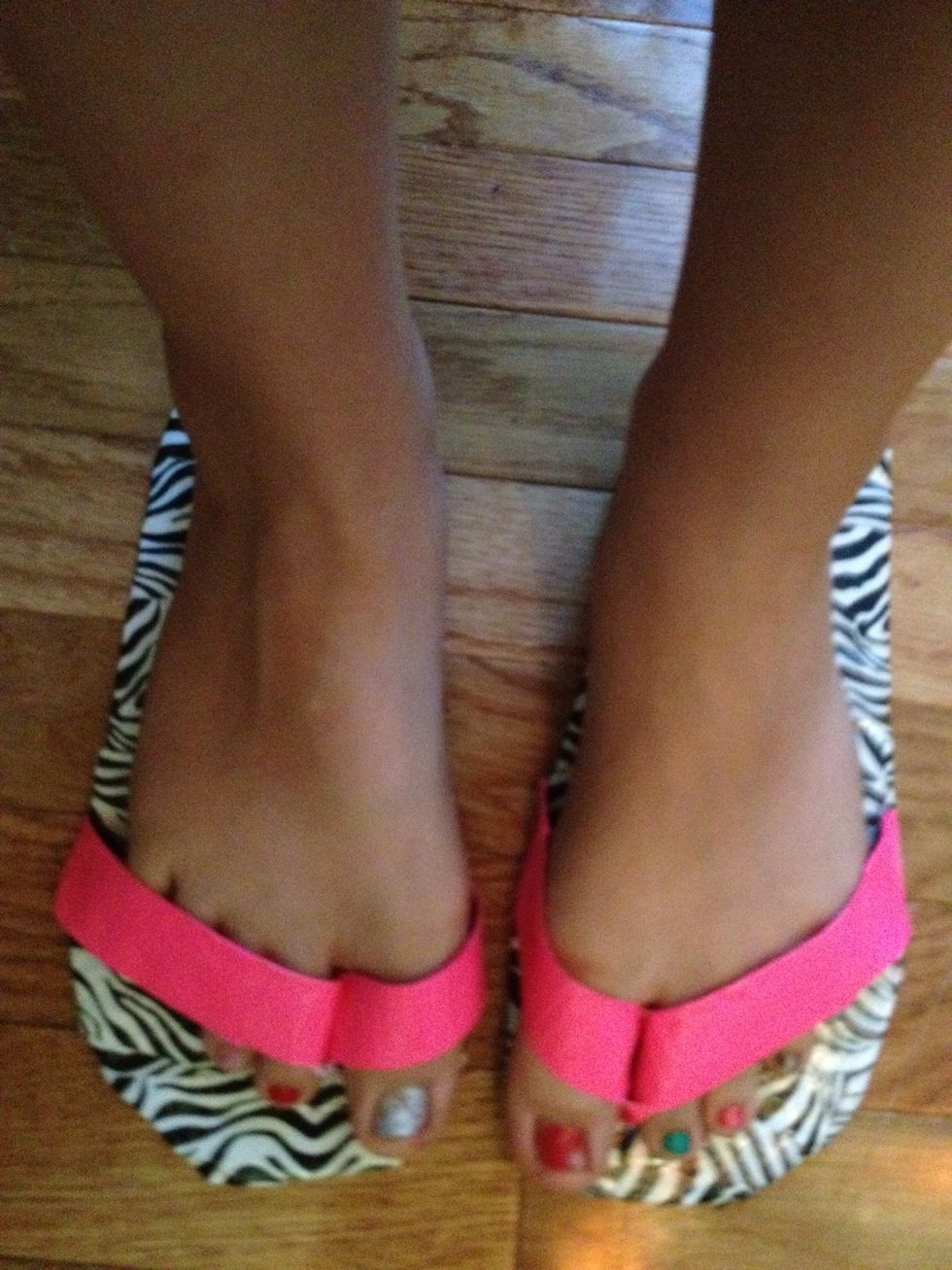 Wear! You can see this wasn't my best pair....
These are easy to make and great for pedicures! Good luck! 🍀
Flip flops
Cardboard
2.0 Duct tape rolls
Scissors
Marker