Boil the potatoes then Mash them.
Take a bit of the potato mix and then add the egg yolks to it but leave a 2 tablespoons of the yolk mix. Fold them back together. Add in the rest of the ingredients.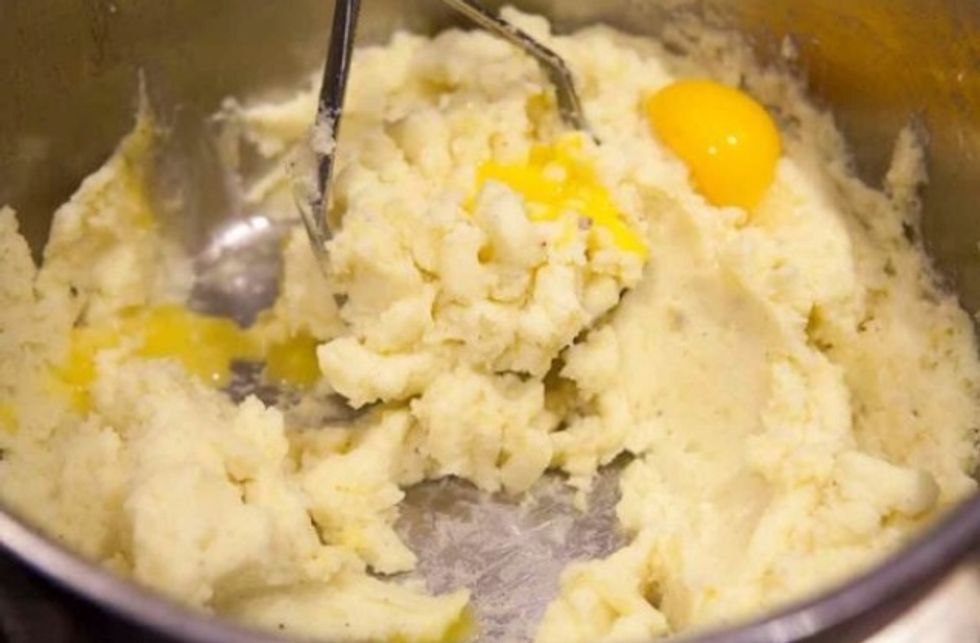 Pipe the mixture onto a baking tray in swirls.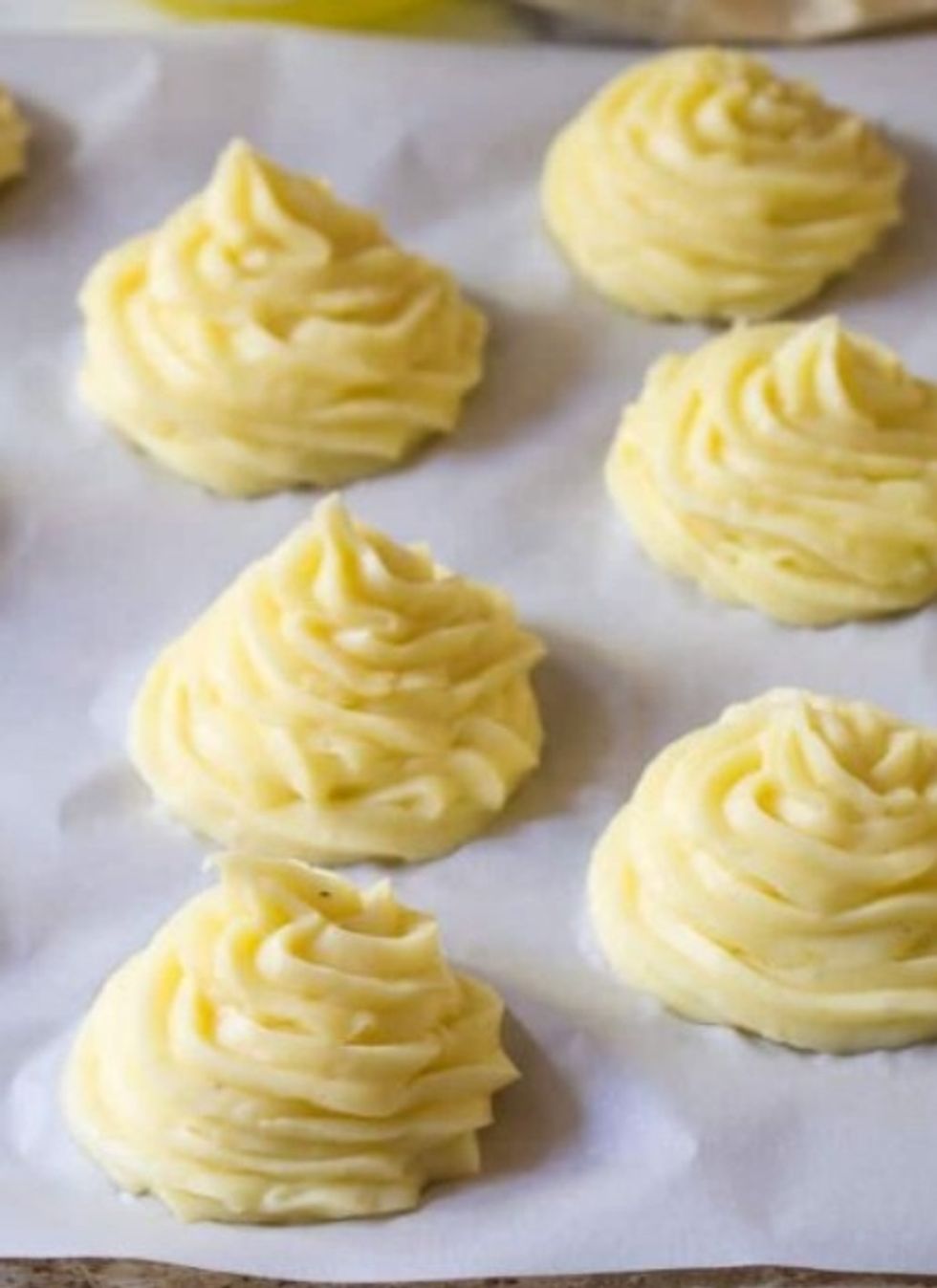 Brush it with the left over egg mixture.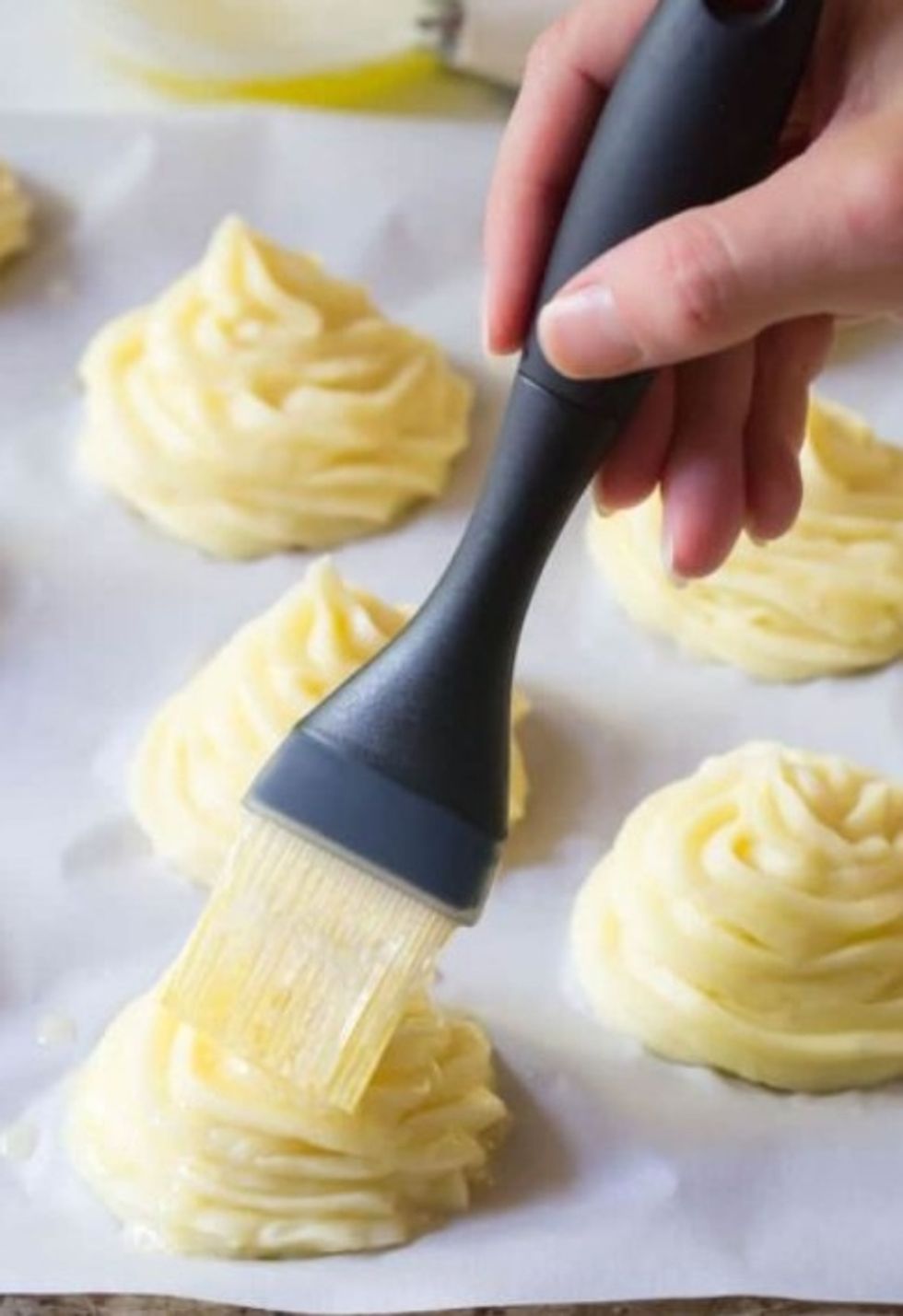 Bake them until the tips are golden brown.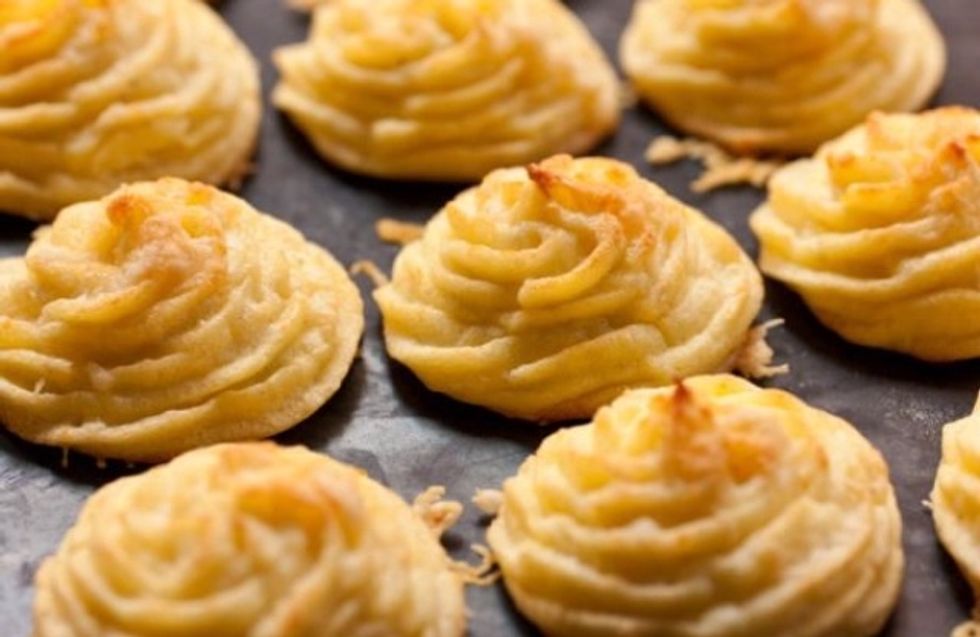 YUM!!!!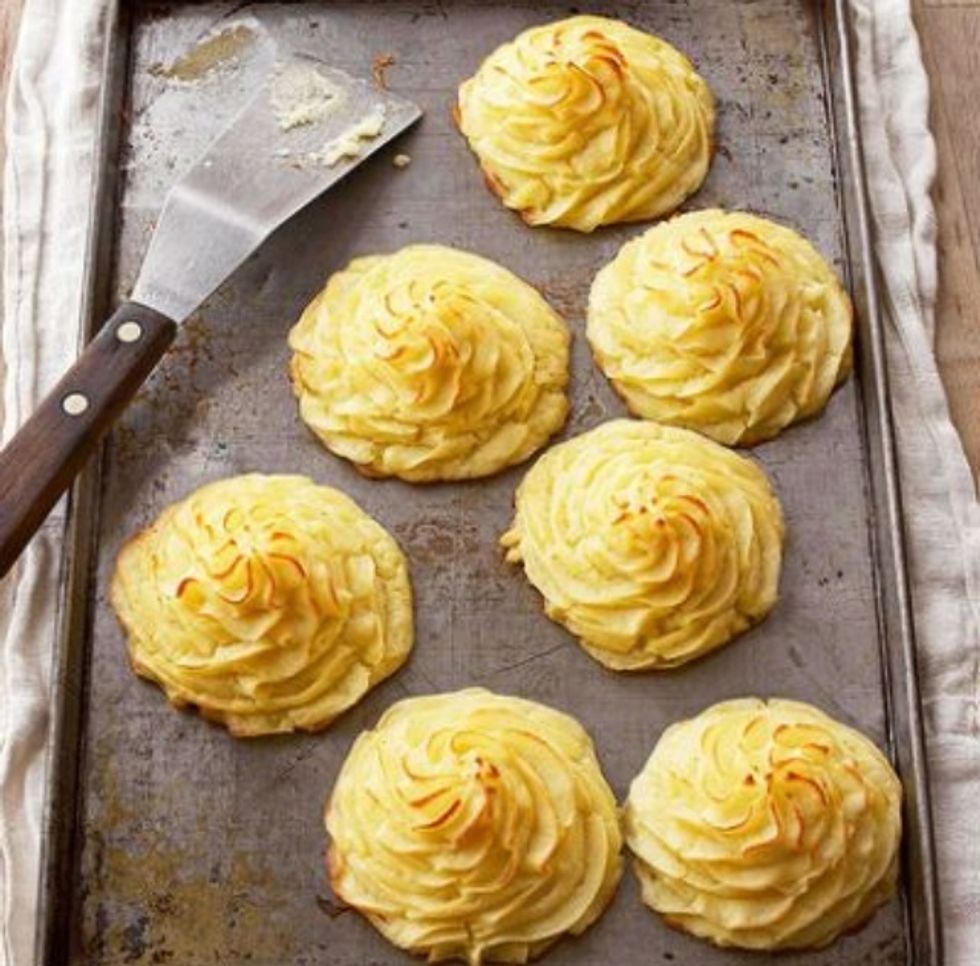 2.0lb Potatoes, peeled and cut
Salt
1/4c Heavy cream
4.0Tbsp Salted butter, divided
1/4tsp Nutmeg
1/2tsp Black pepper
3.0 Egg yolks
Love @T First Bite
Hi my name Is Khadydja!!! I love art ,cooking and baking. I was on the Children in Need Choir and an African fashion show.