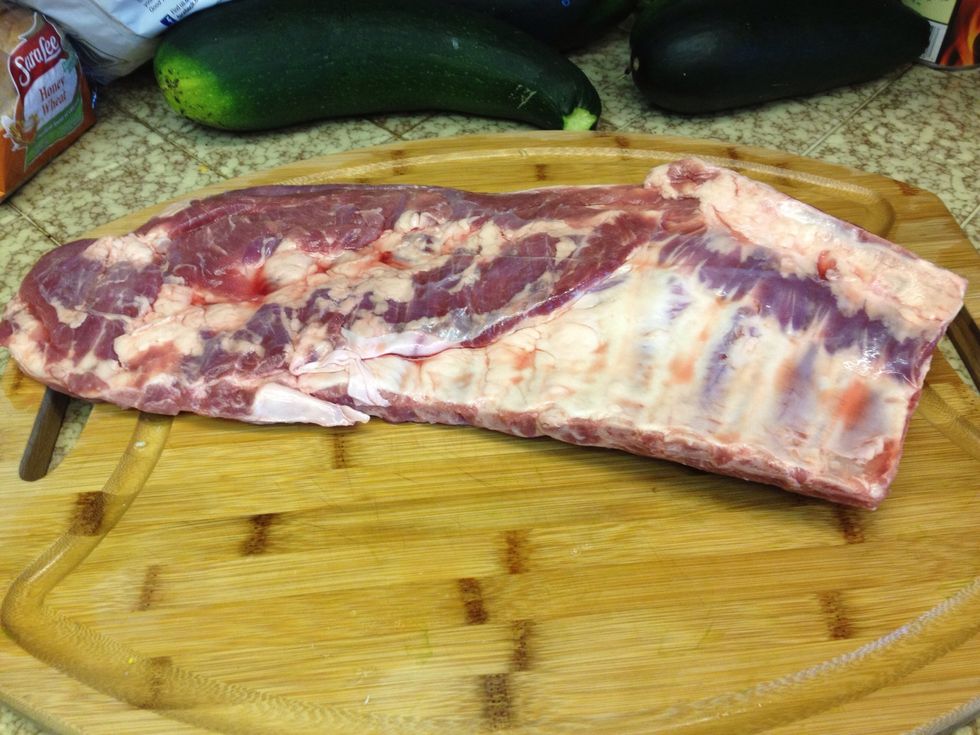 Lay your spare ribs on the cutting board, back side up.
I section my rack so it will fit in the smoker without touching the sides.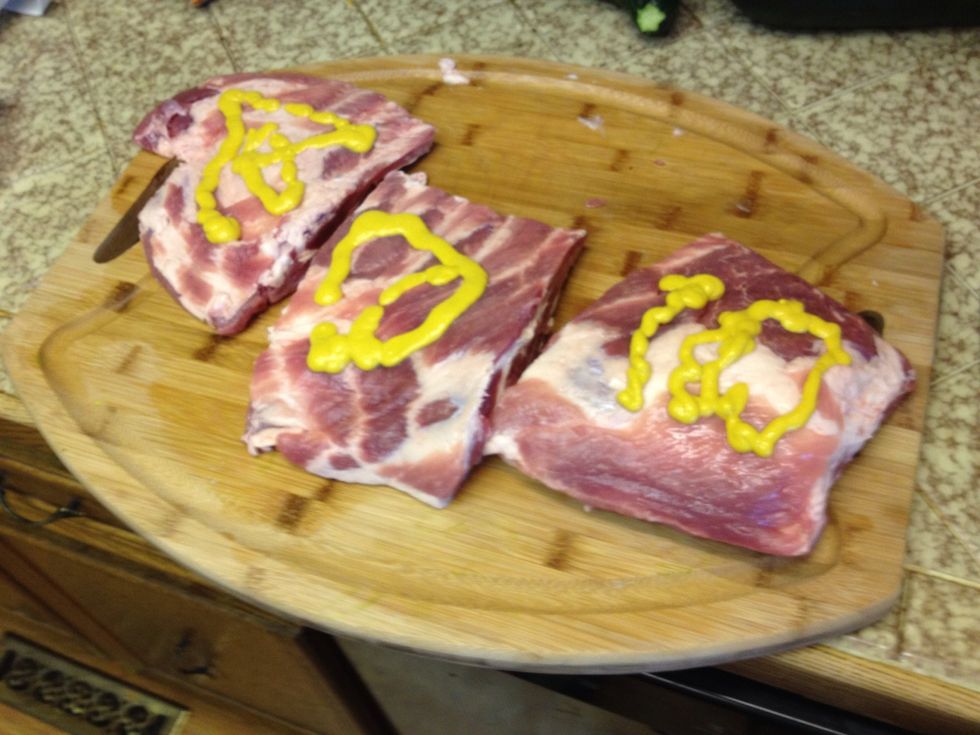 Pour some mustard on the outside of the ribs. This doesn't add flavor, but allows the dry rub to stick to the ribs throughout the smoking process.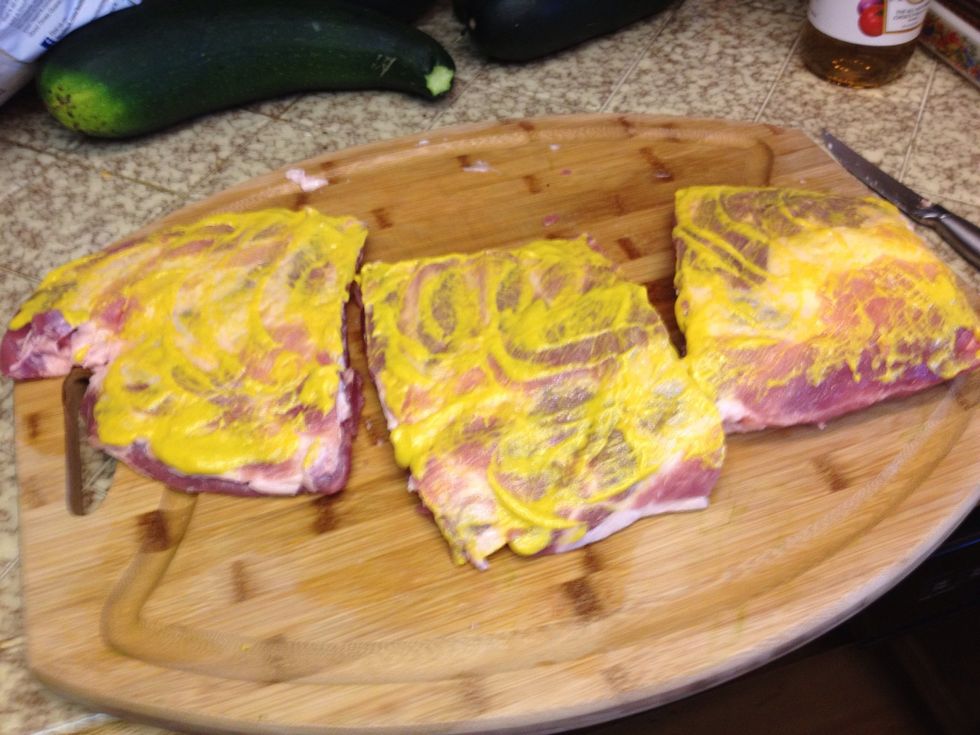 Smear the mustard all around the ribs, creating a thin layer all over the ribs.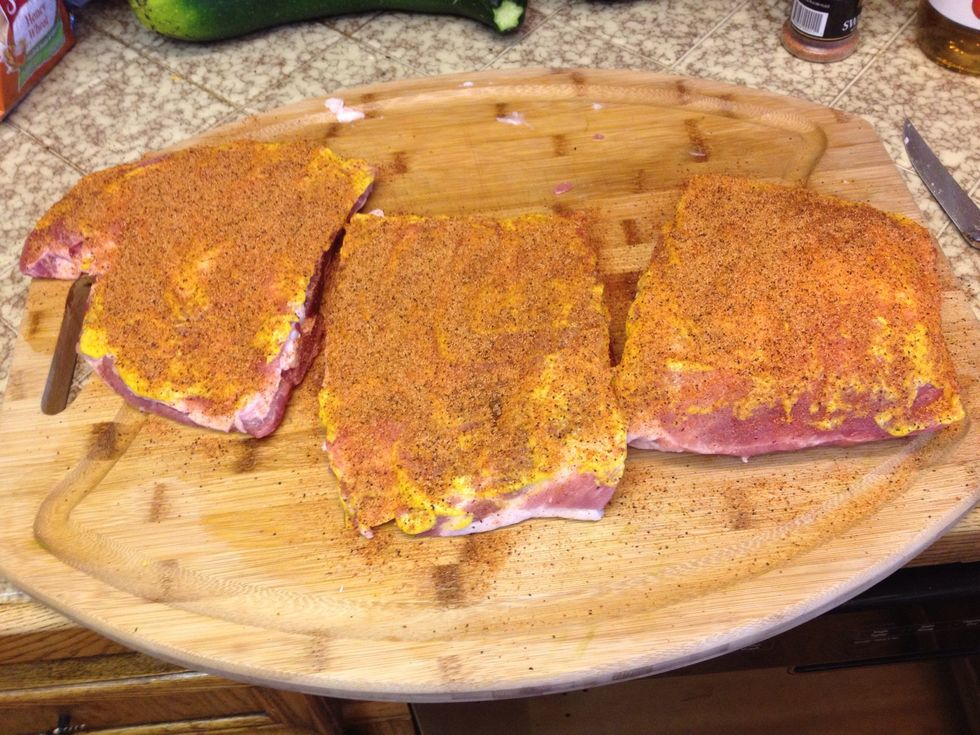 Add the dry rub, covering the entire surface.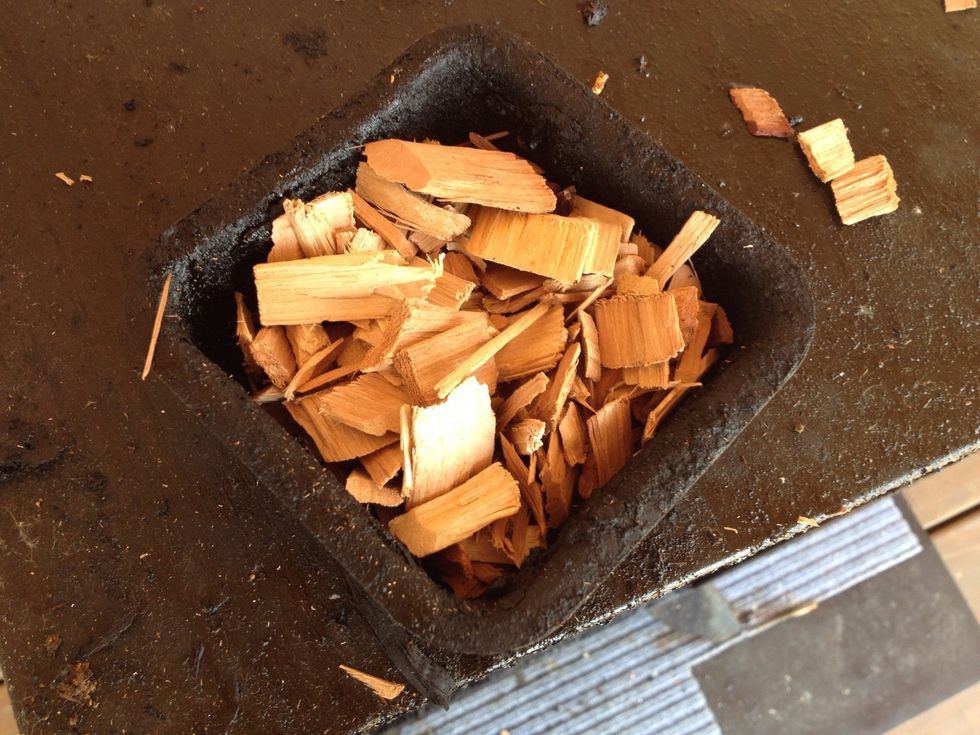 Get the smoker prepared, heated to about 225-250 degrees. I'm using cherry wood as it gives a good dark bark to the ribs.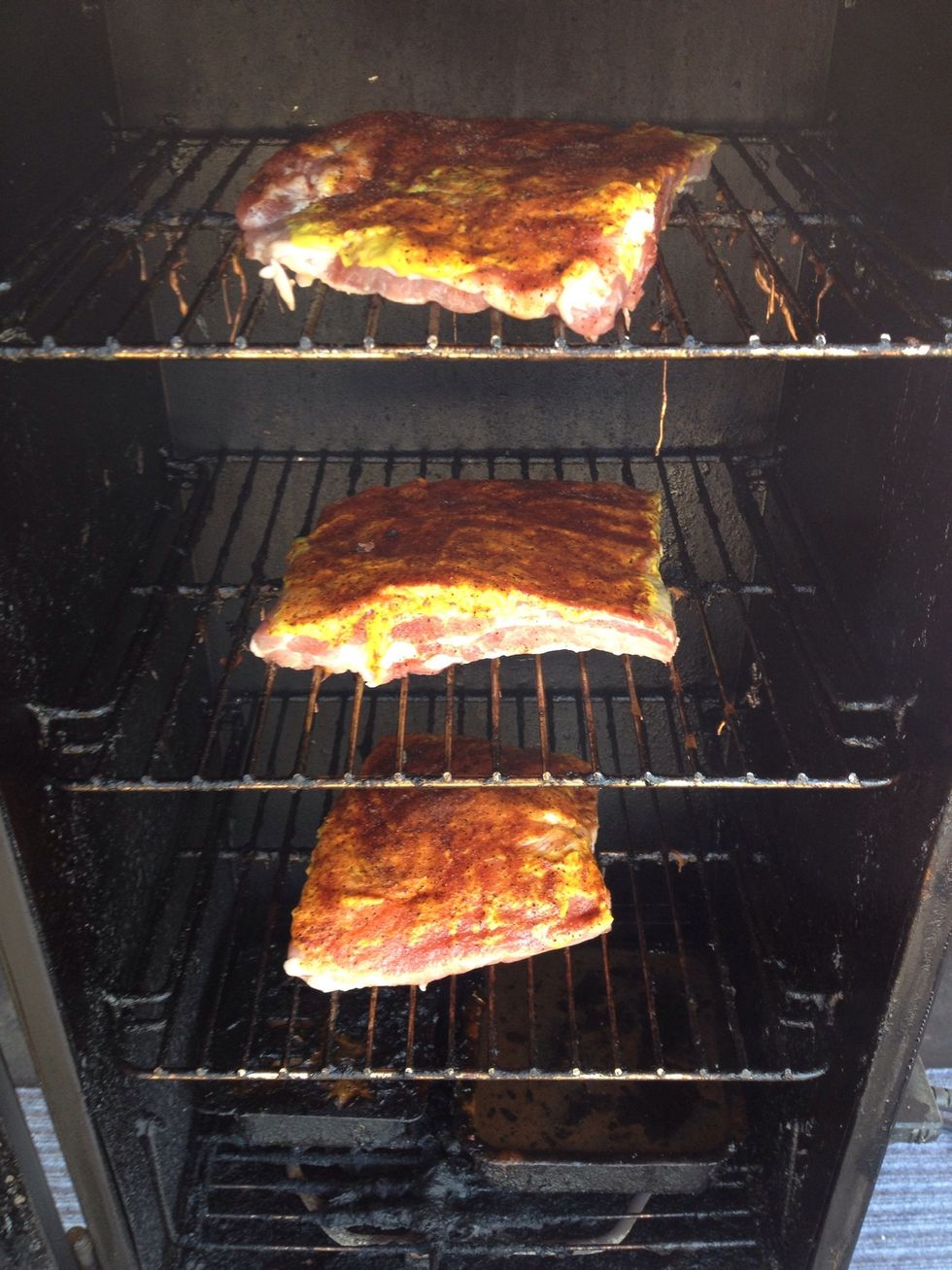 Once the ribs have set to room temp for about 45 min, place the ribs in the smoker, making sue not to allow the ribs to touch the sides.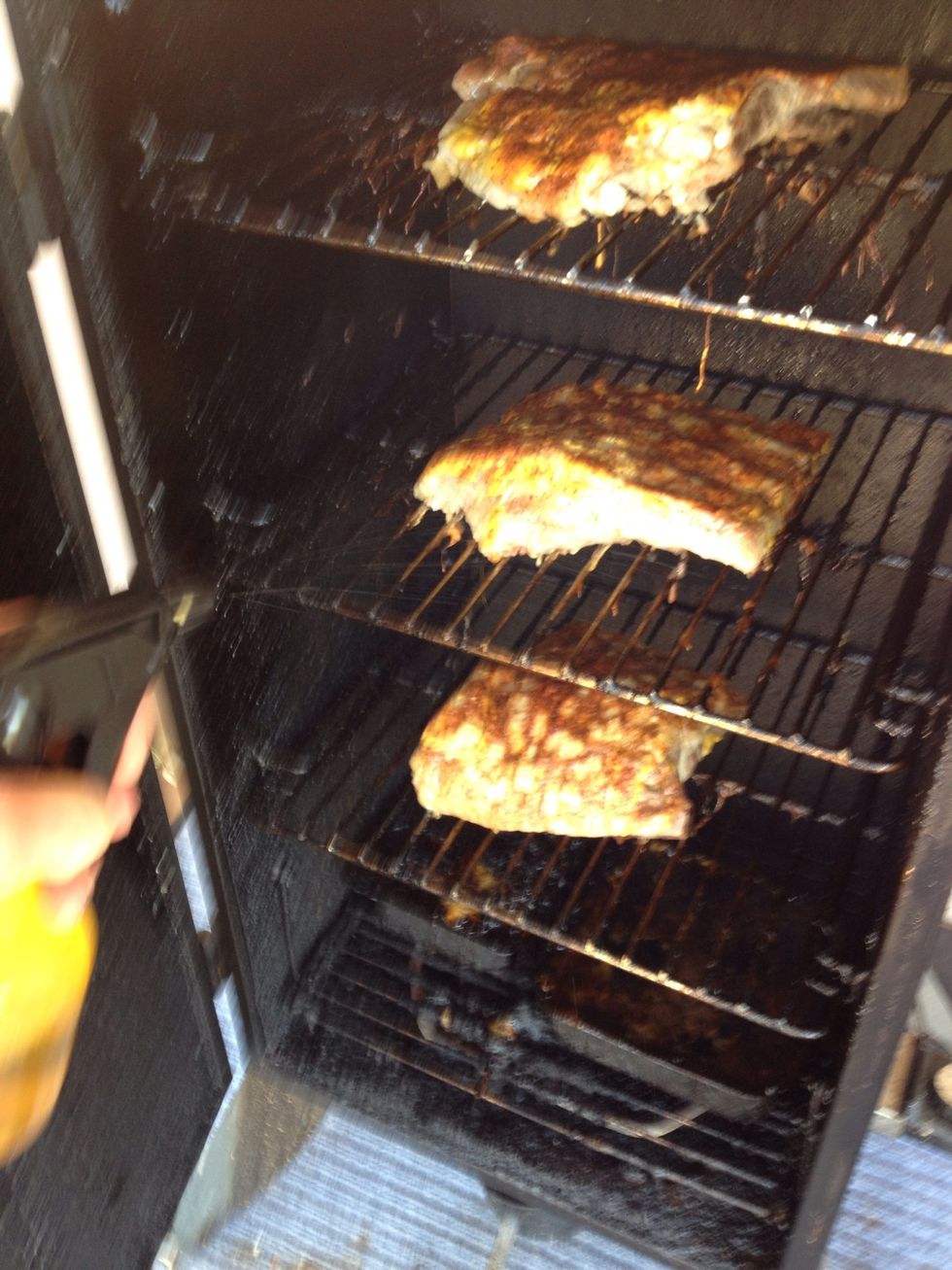 Spray the ribs with the following mixture every 45 min. This will allow the ribs to stay moist & add flavor. The spray bottle should consist of a 60/40 mixture of apple cider vinegar & vegetable oil.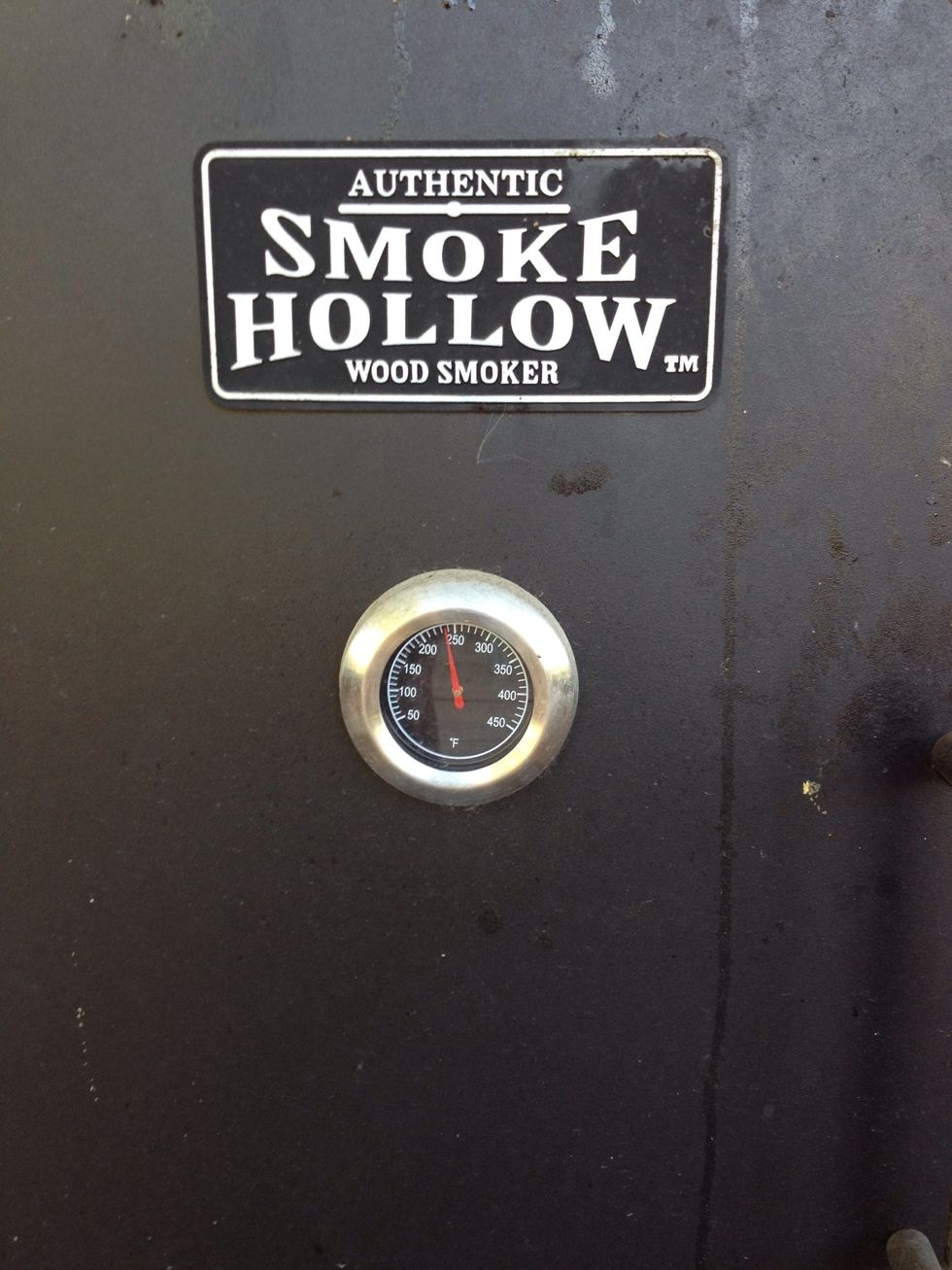 I like to smoke the ribs between 225-250 degrees. You should smoke the ribs for about 5 hours depending on the size of the rack.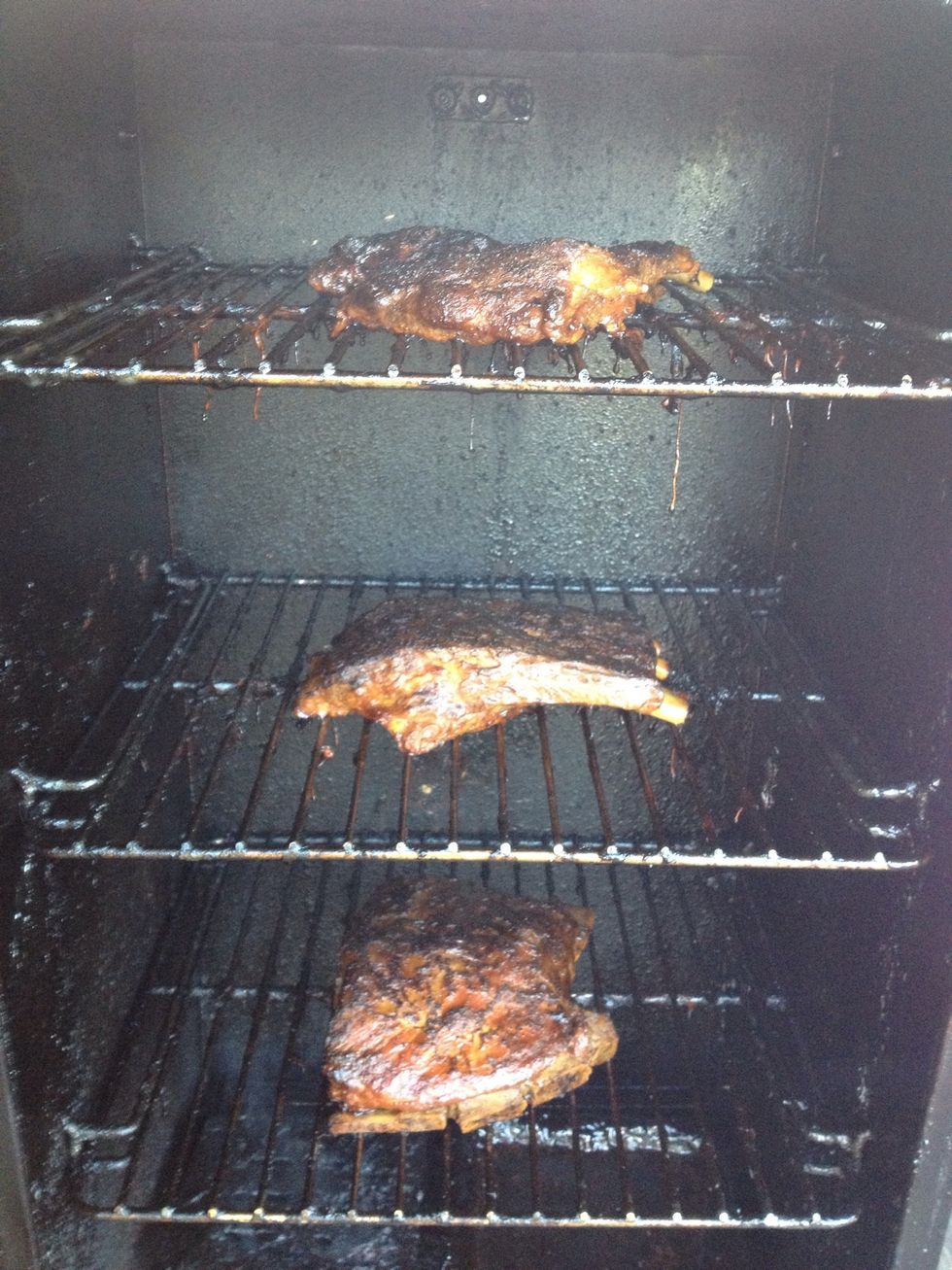 You should begin to see a "bark" surrounding the outside of the ribs.
Cut the ribs to the desired sections, hungry or super hungry and enjoy.
1.0 Rack of spare ribs
1.0 Bottle of mustard
1.0 Seasonings: (today) Fat Boys Sweet Rub
1.0 Electric smoker
1.0 Bag of cherry wood
1.0 Pairing knife
1.0 Cutting board
1.0 Spray bottle
1.0 Apple cider vinegar
1.0 Vegetable or peanut oil