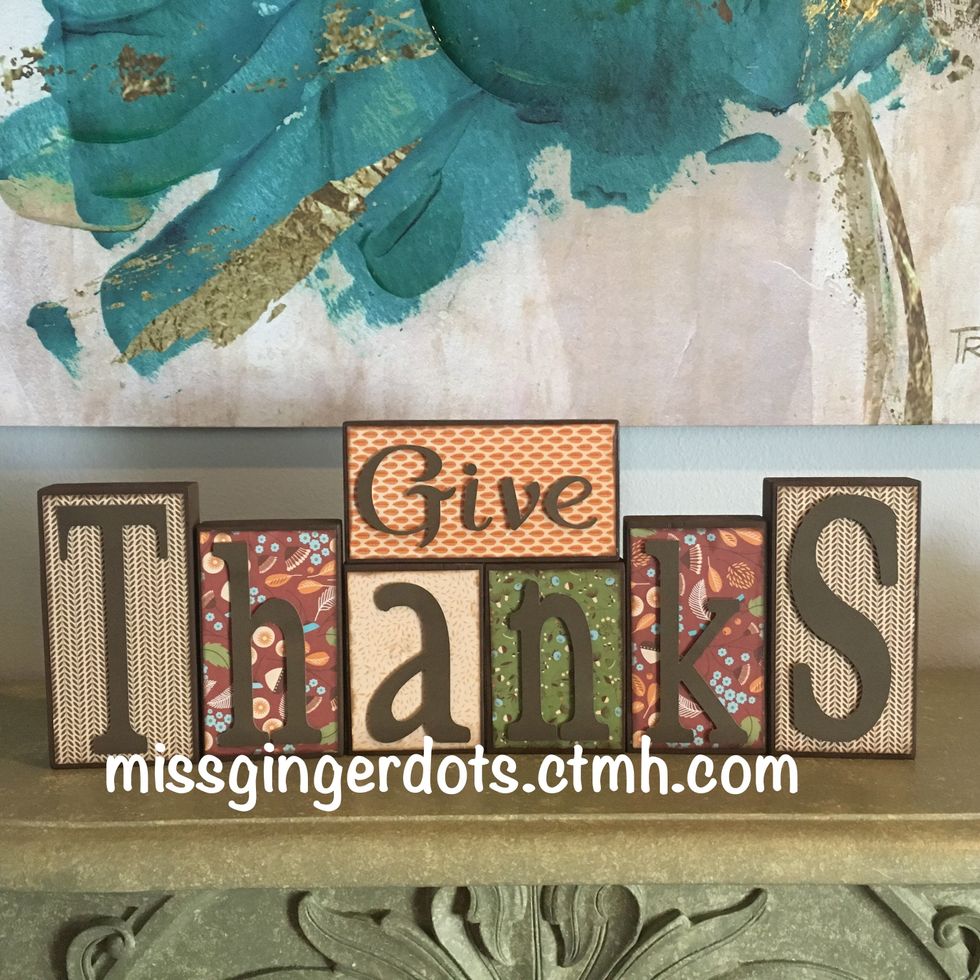 Paint the edges or your blocks Brown. Let Dry. You do not have to paint the front and back middles, just the edges.
Distress paper. Use Chocolate or Cocoa Ink for the Give Thanks Side. When paint dries use Modge Podge to glue the papers down to the blocks. For the Jingle Side use Whisper Ink to distress.
Add letters. You can glue them on the blocks flat or pop them up using 3 D tape!
Put on your fireplace to enjoy. Kits available at $30.00. If you want just the blocks they are $14.00 each set plus shipping!
Paper
Modge Podge
Brown Paint
Paint Brush
Blocks
Cut Out Letters
Tina Sutton
Presidential director with Close To My Heart! Celebrating 20 years with the company! www.missgingerdots.com