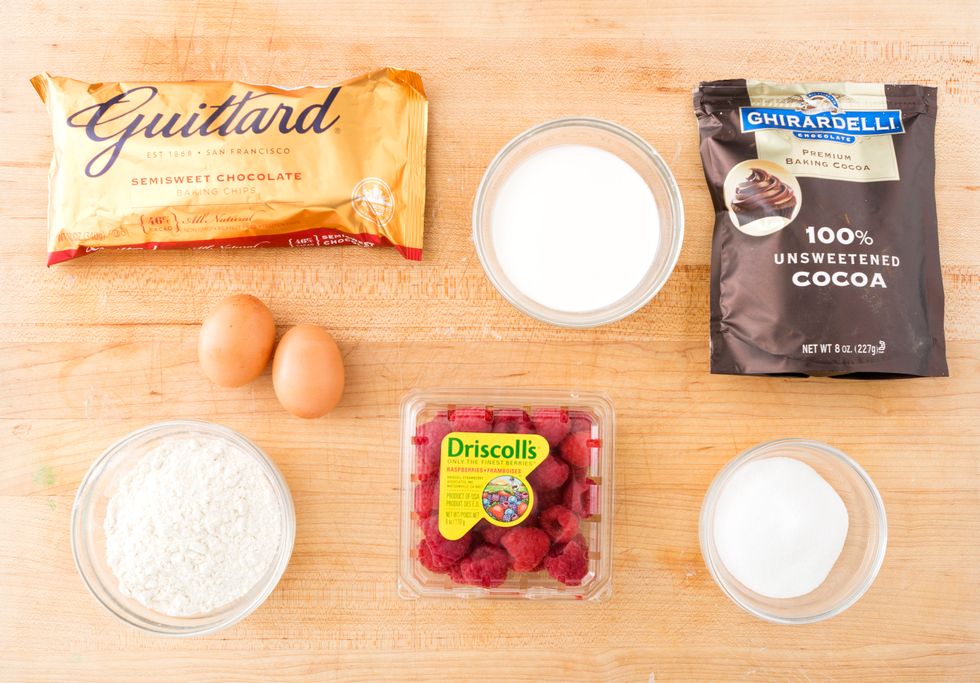 Gather your ingredients.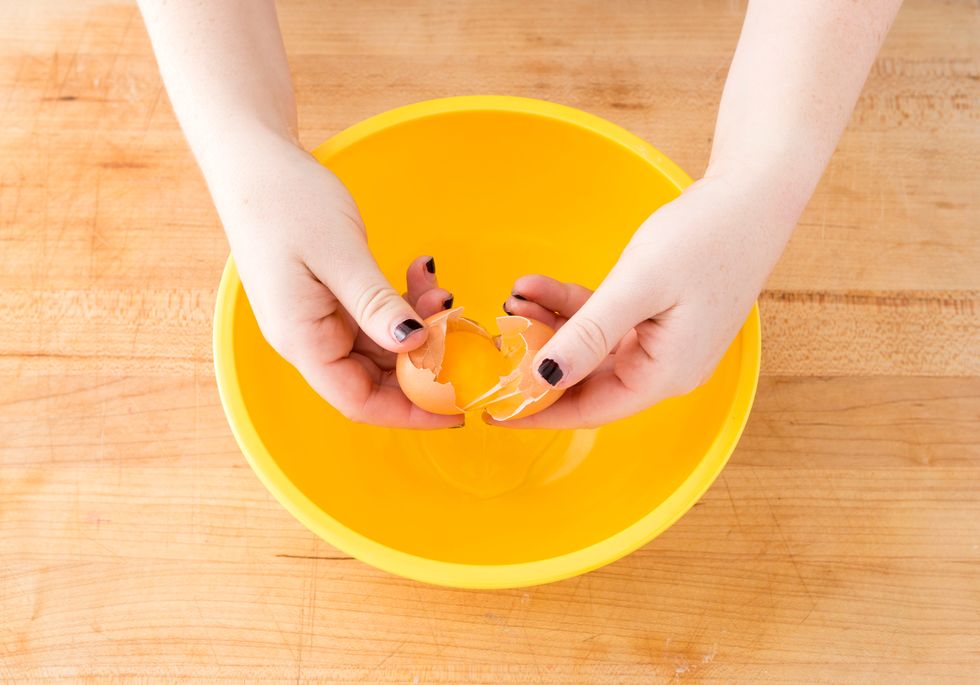 We'll start off with the pancakes. Crack a large egg into a medium bowl.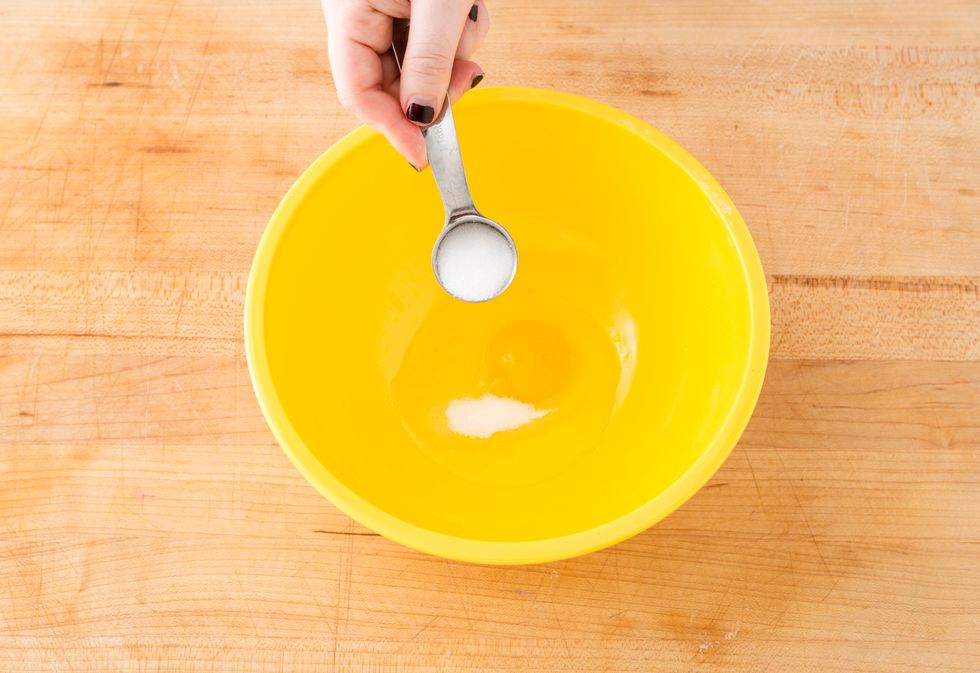 Add three tablespoons of sugar.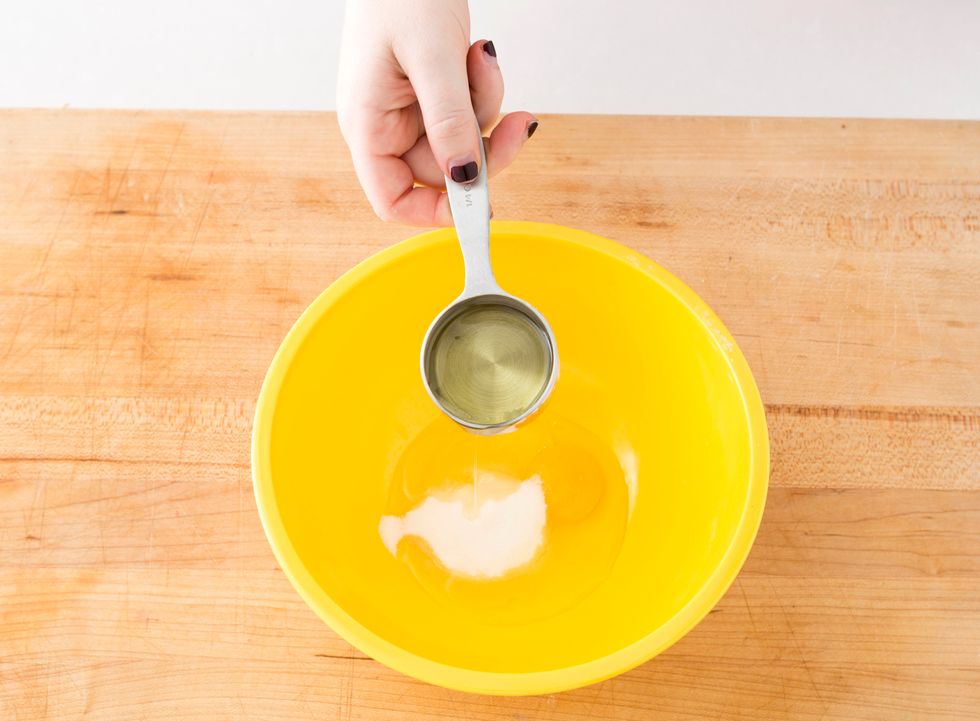 Then 1/4 cup of sunflower oil.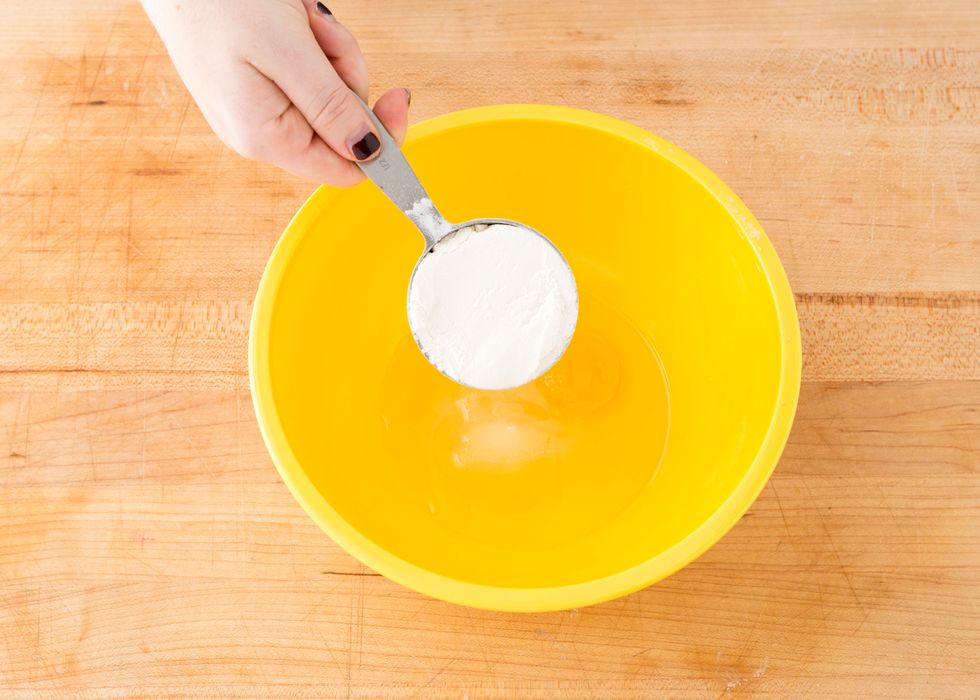 And 1 1/3 cups of flour.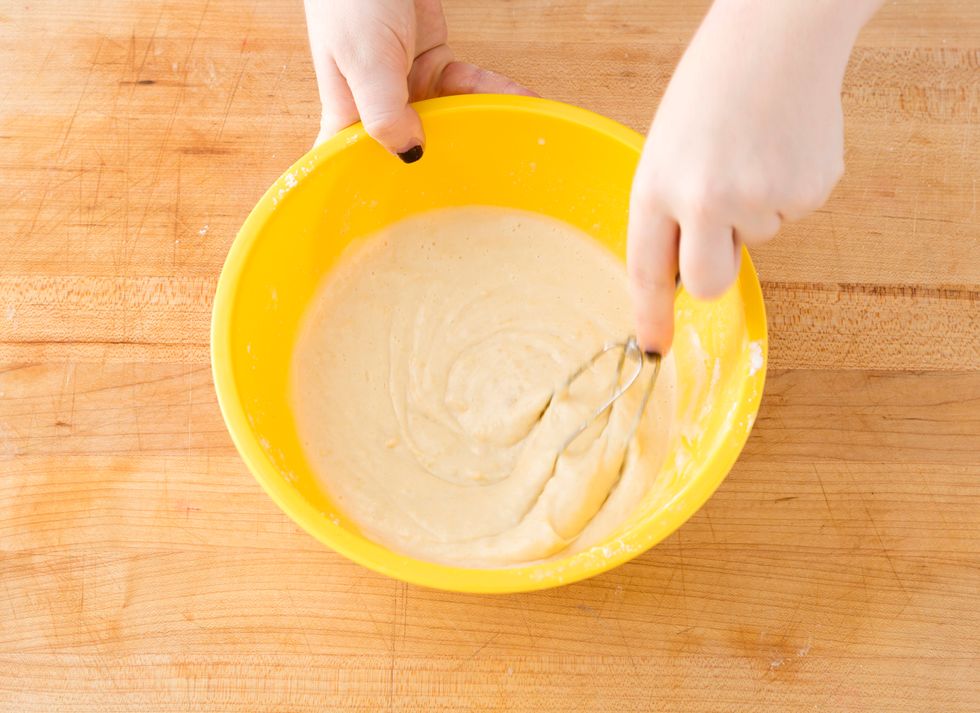 Whisk all these ingredients together until creamy.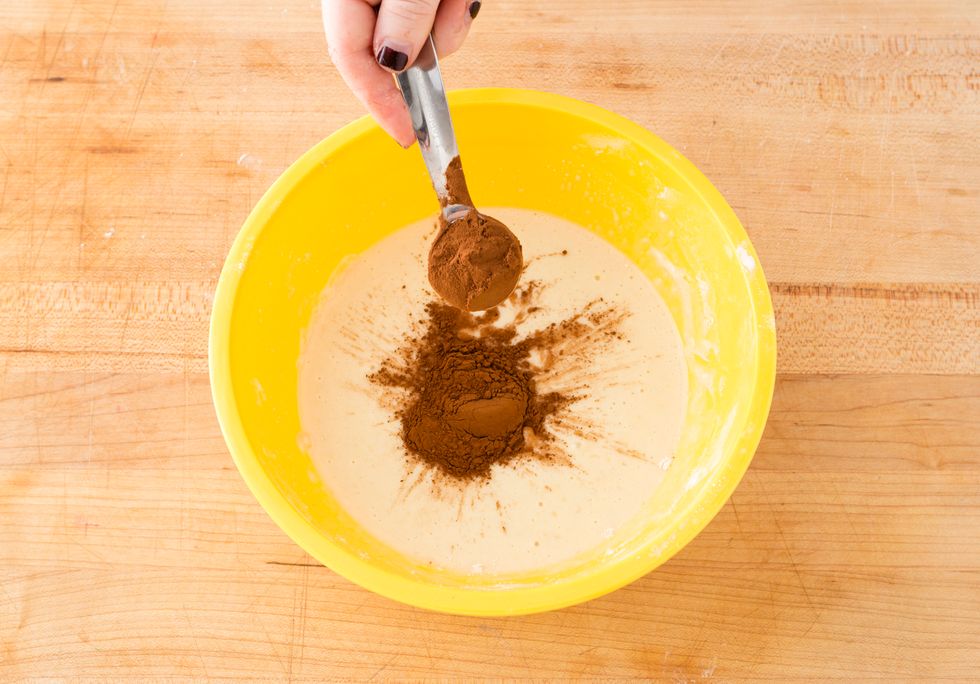 Now, add the rest of your dry ingredients.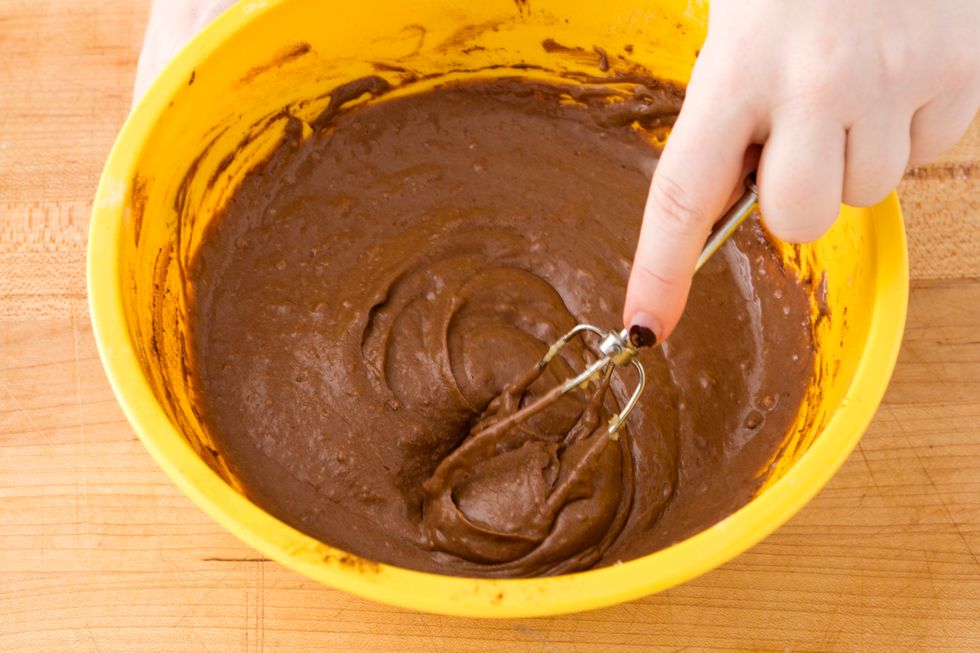 Whisk until combined well.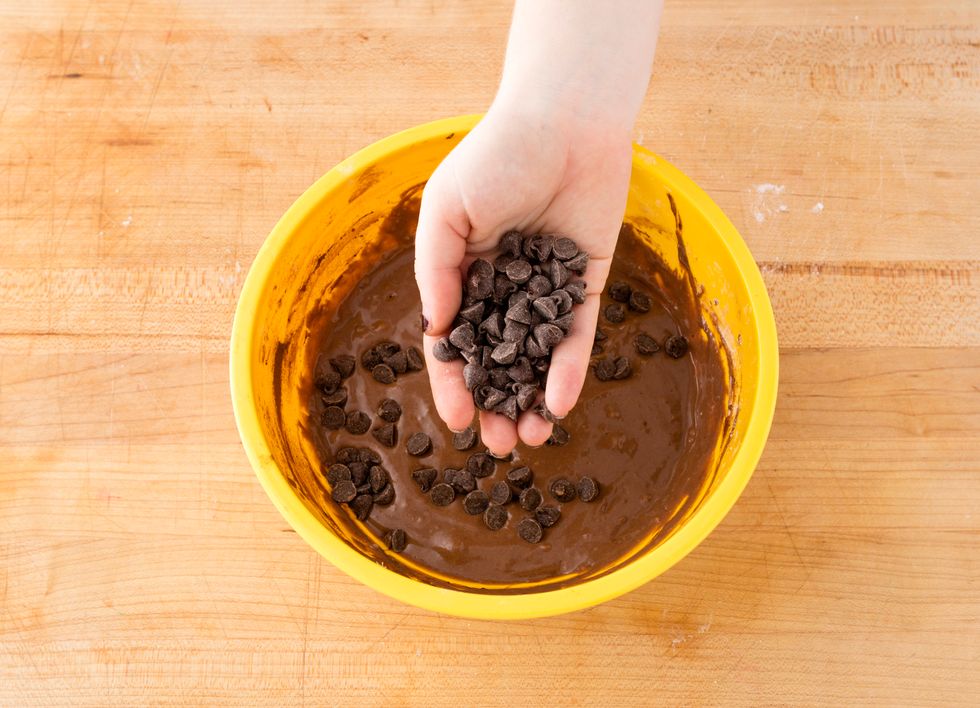 Now generously add more chocolate chips and fold them into the batter.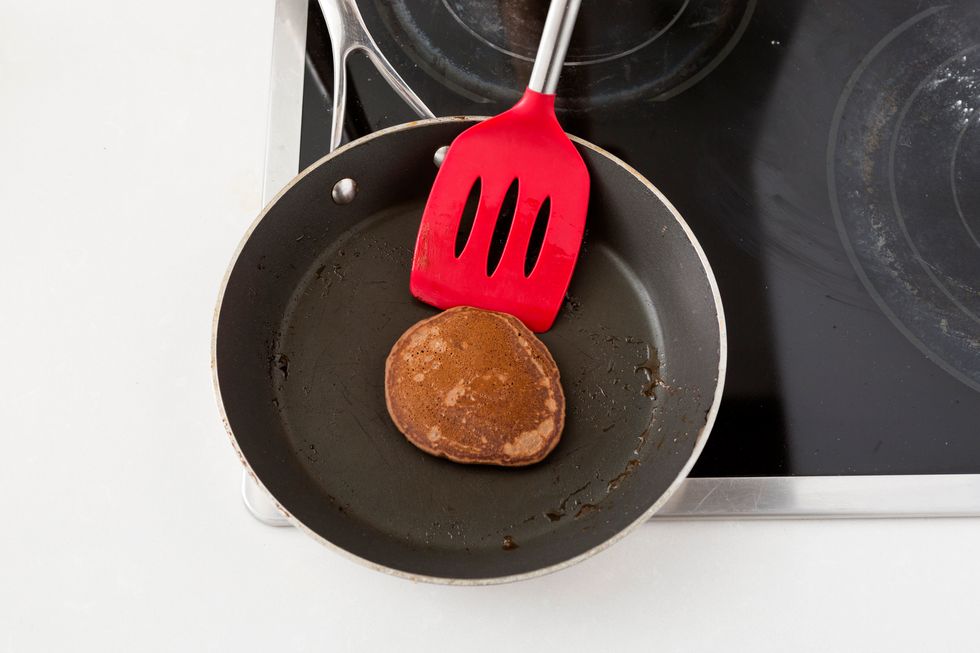 Scoop about 1/4 cup of batter onto a hot, buttered pan. Cook until you start to see bubbles forming, after a minute or so. Flip them over and cook for another minute.
Voilà!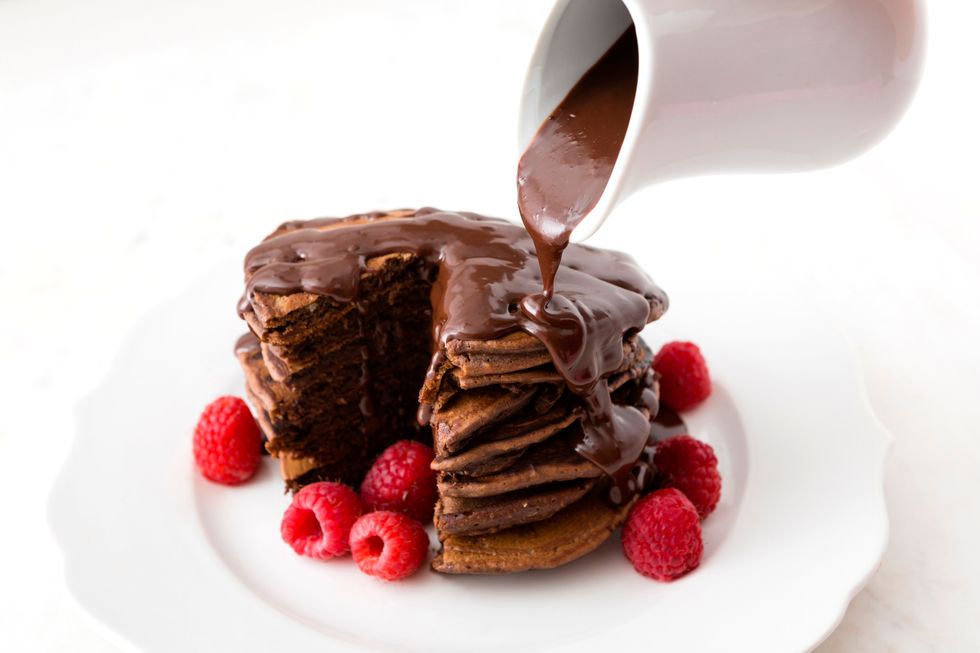 Don't forget to generously cover with chocolate ganache. There's no such thing as too much chocolate!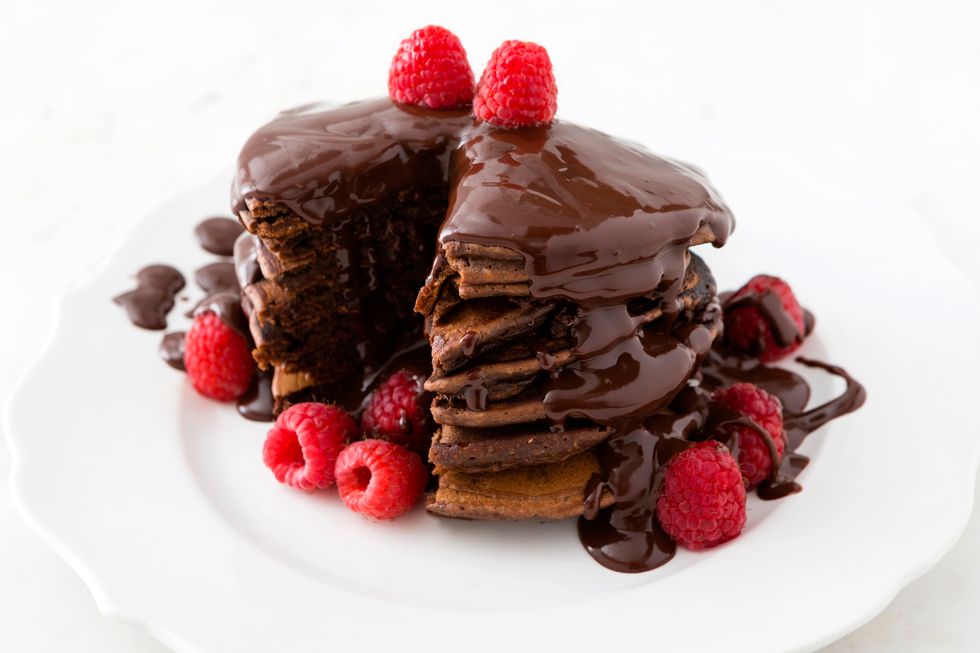 Utterly divine.
1.0 large egg
3.0Tbsp sugar
1.0c milk
0.0c sunflower oil
1.0c flour
4.0Tbsp cocoa powder
2.0tsp baking powder
0.0tsp salt
0.0c chocolate chips
0.0c raspberries for garnish
1.0 chocolate ganache
B+C
We are the team behind Snapguide. Feel free to message us if you have any questions or see something that could be improved!