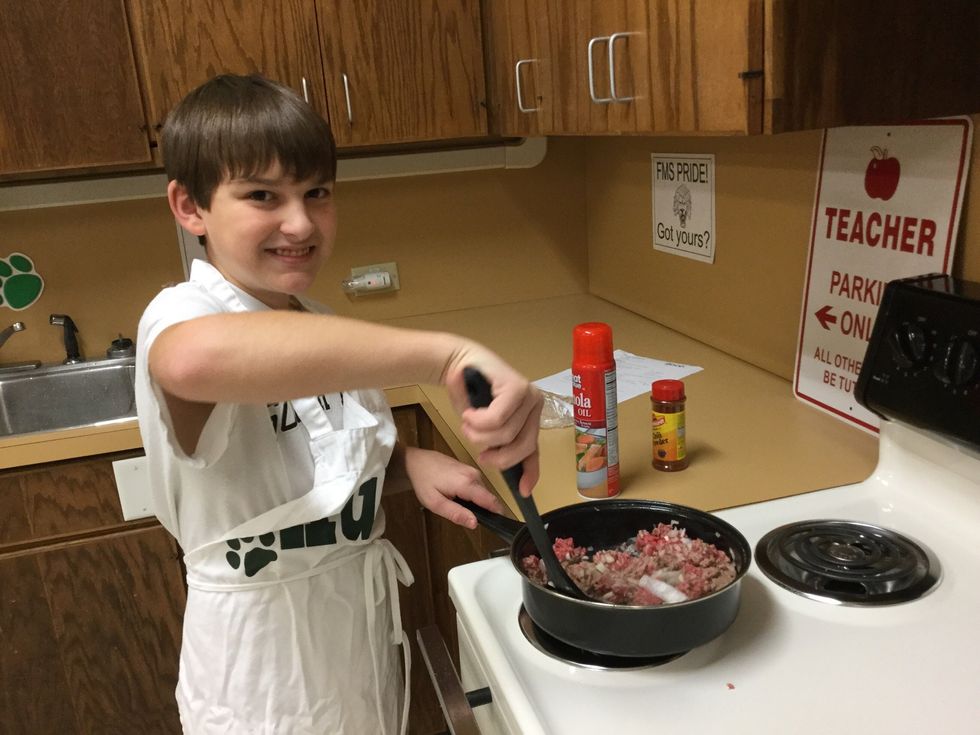 Brown the ground beef in a pan/skillet with the chopped onion. (Optional: Add 1 Teaspoon of Chili Powder...for the courageous one ;) )
Crush the whole bag of Doritos (plain) into medium sized pieces inside a Ziploc bag.
Throw the soup, water, and tomatoes into a pan and let them boil...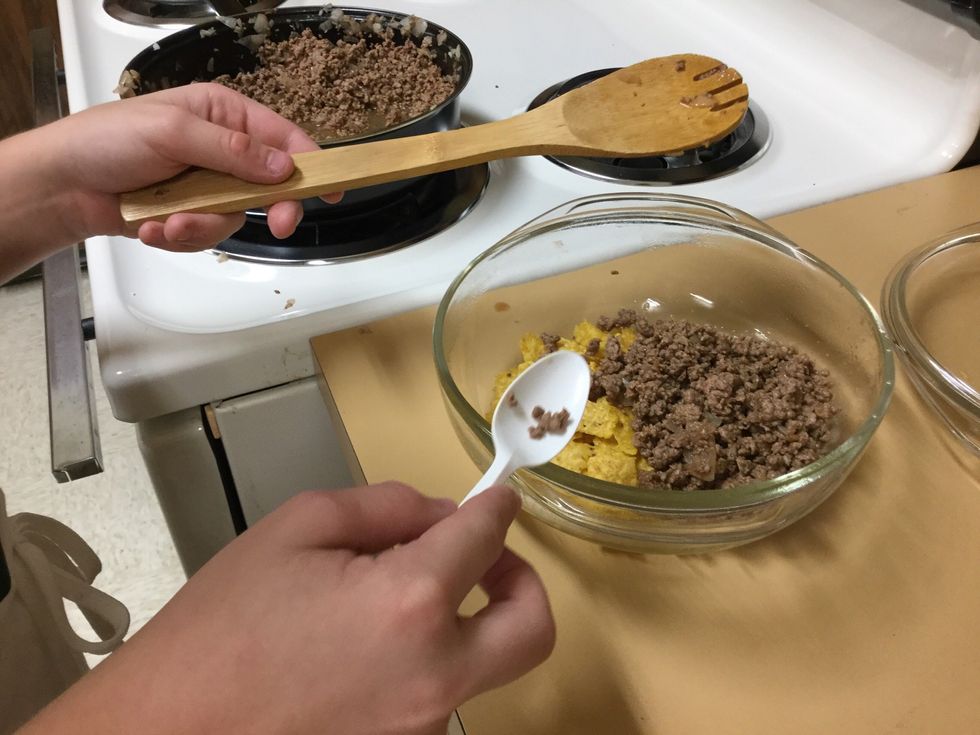 Add the first layer of the crushed Doritos into the casserole dish, then add the browned ground beef afterwards...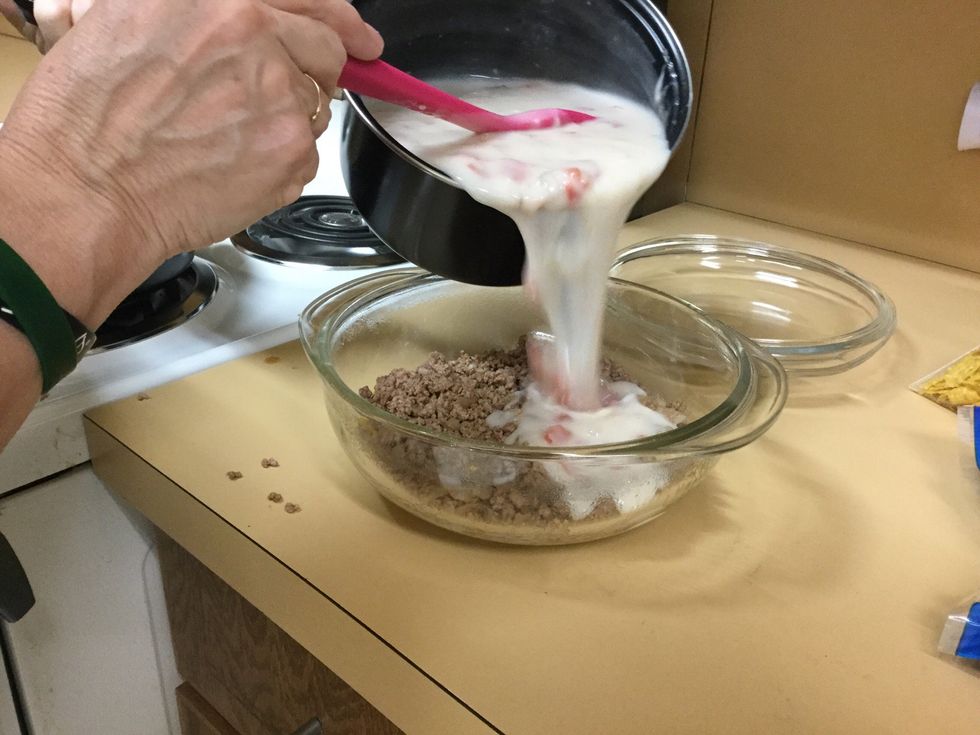 Then add the boiled soup and tomatoes on top of the meat mixture...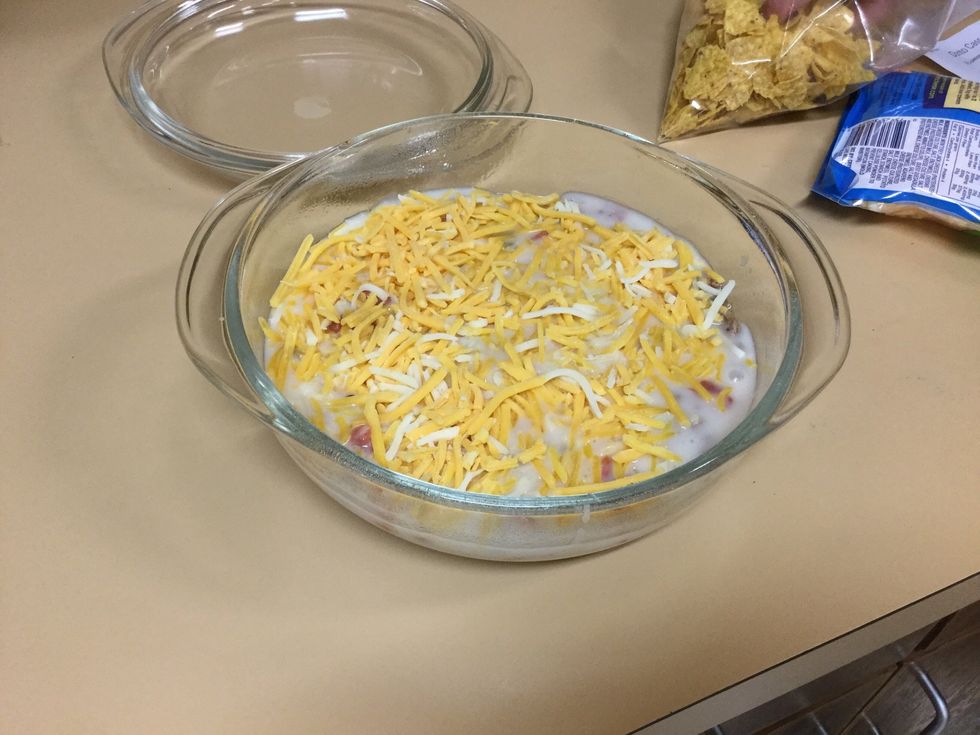 Add a layer of cheese (any kind)....(we used Mexican blend.)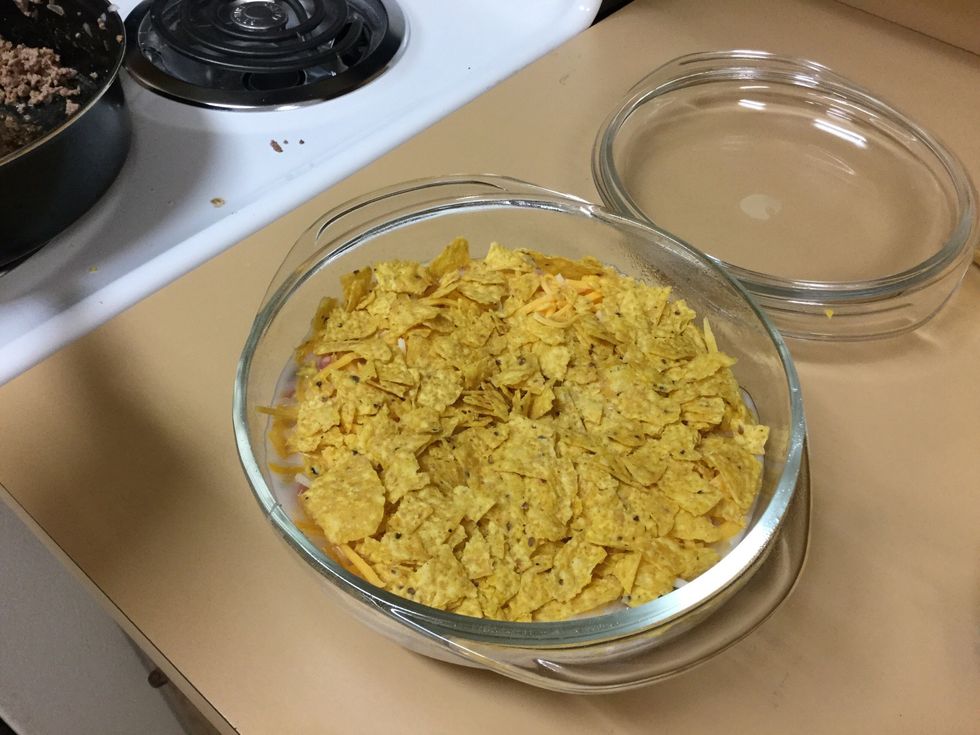 Add another layer of Doritos, continue the layers until dish is full... Put the dish into the oven that has been preheated to 350 degrees for 25 - 30 minutes...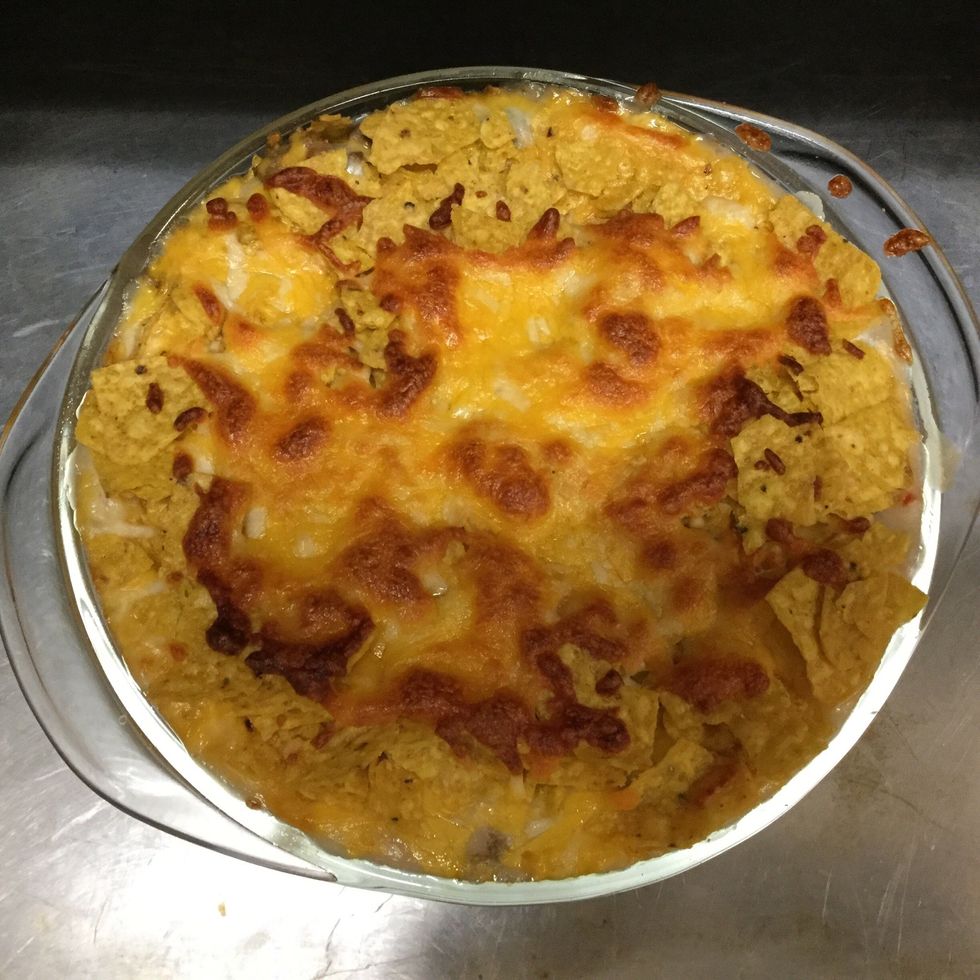 Finished Product... :)
Enjoy your beautiful, delicious, scrumptious dish that was made by YOU.... :)
1/2oz 2 cans Cream of Mushroom soup
1/2c Water
10.0oz 1 can of chopped Rotel tomatoes
13.0oz Bag of plain Doritos
1/2c Chopped Onions
1.0lb Ground beef
1.0c Grated Mexican blend cheese
1.0Tbsp Chili powder