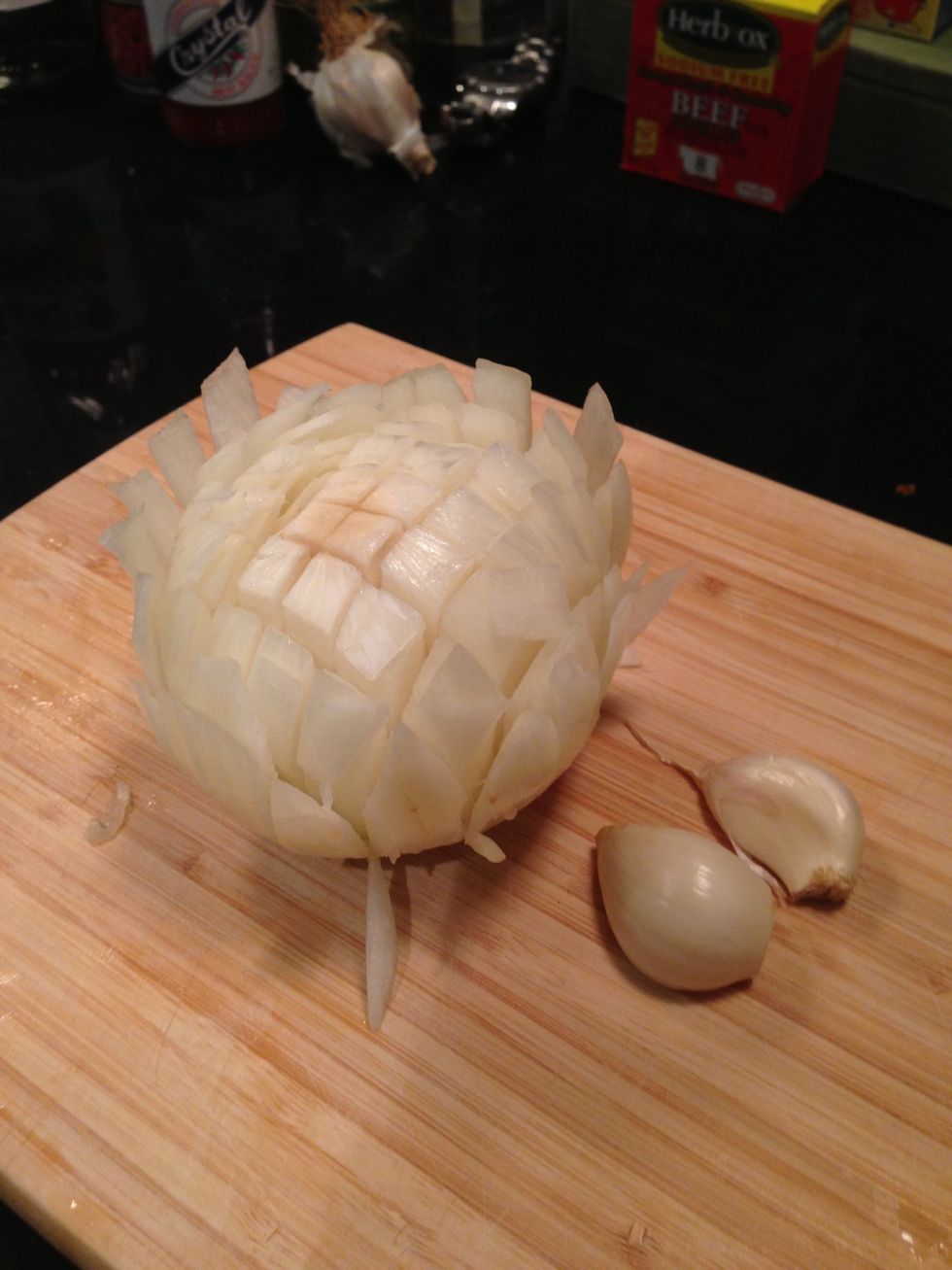 Start the onion dice like a blooming onion...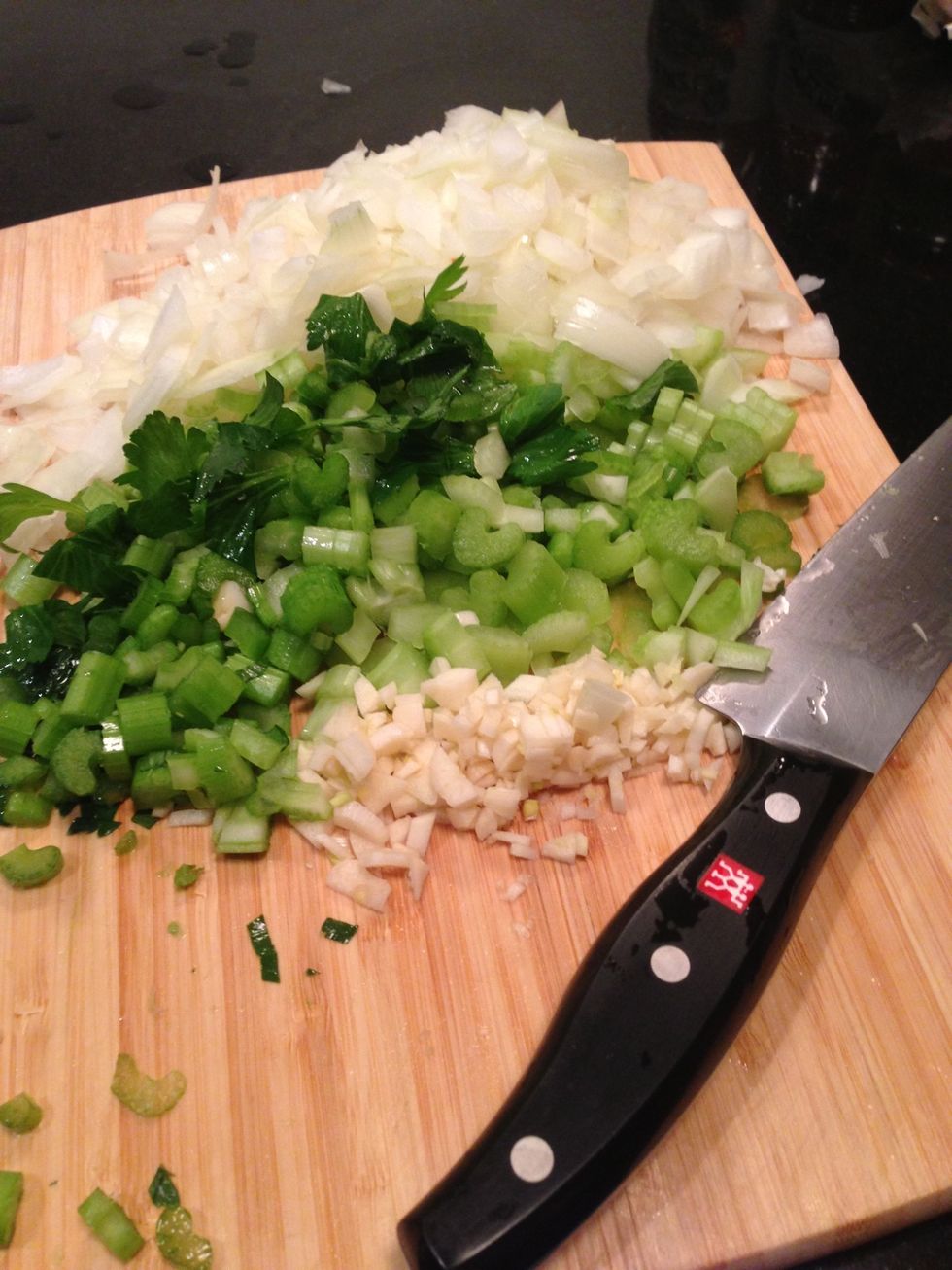 Dice onion, celery & garlic.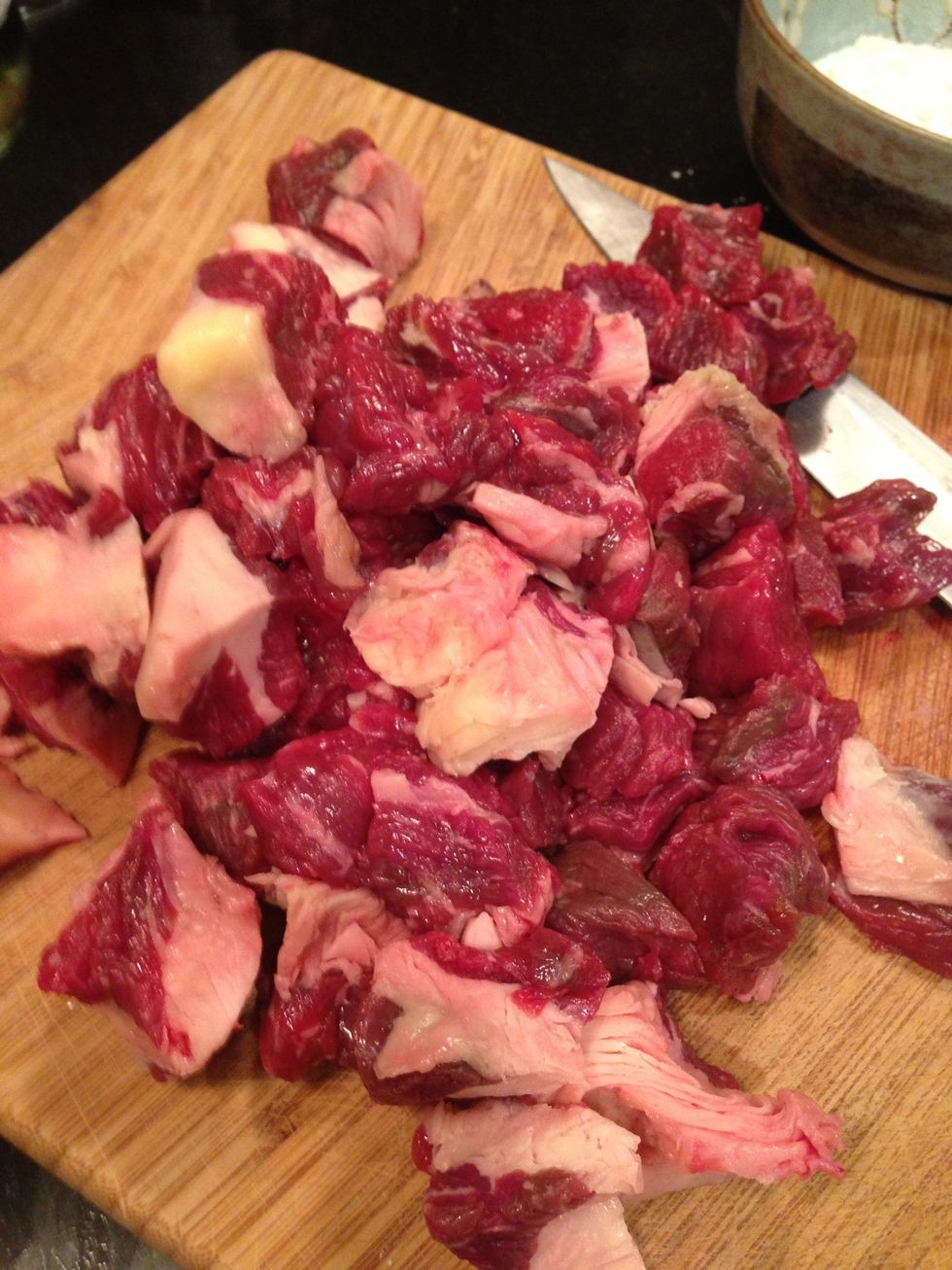 Cube chuck (or in this case grass-fed brisket)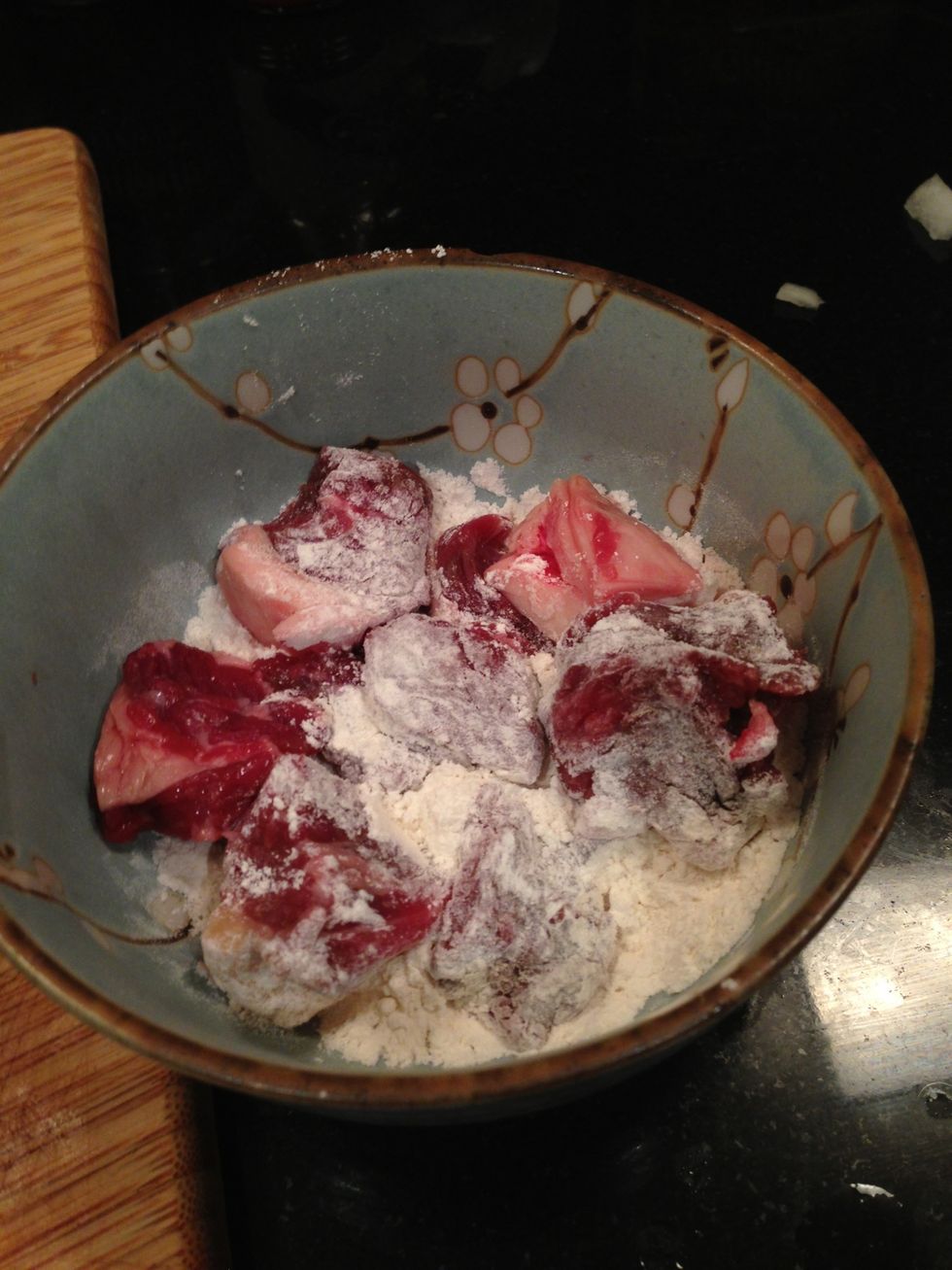 Toss in flour to coat. Shake off excess.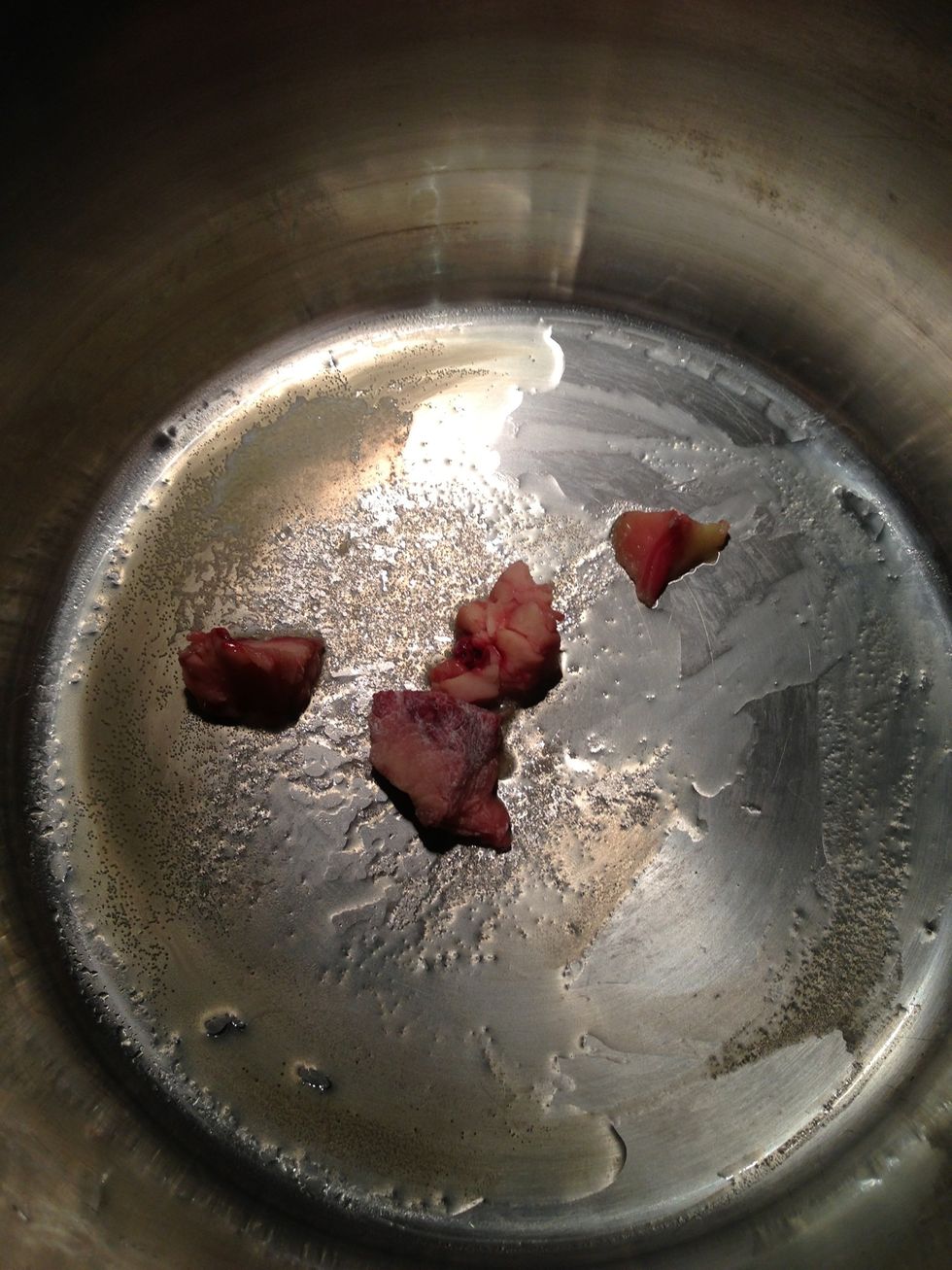 Add butter to large pot on medium to medium-high heat.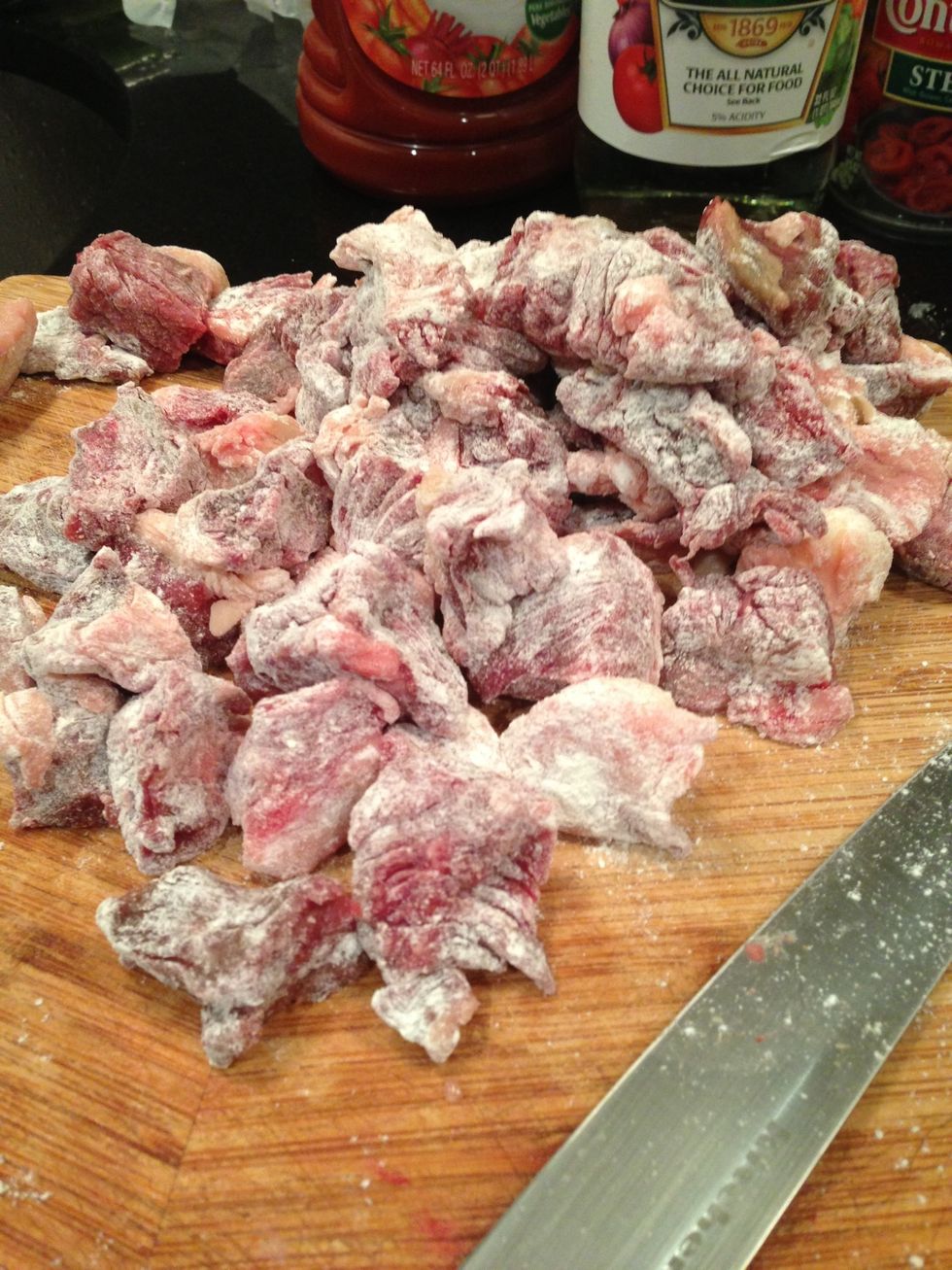 Add chuck to pot, sauté on medium high heat until outsides are browned.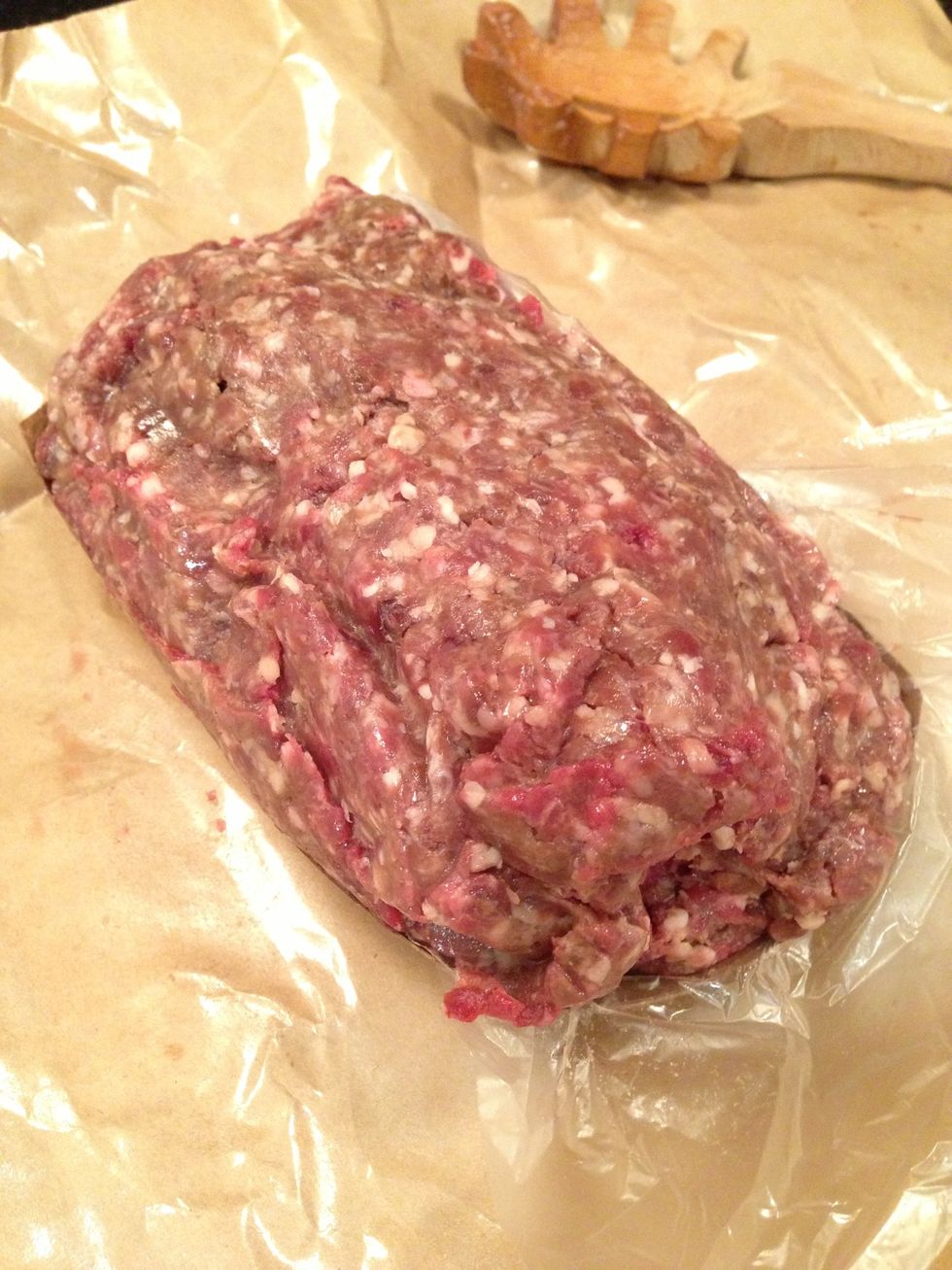 Reduce heat to medium. Add ground beef, pulling apart but not making it too granular or minced.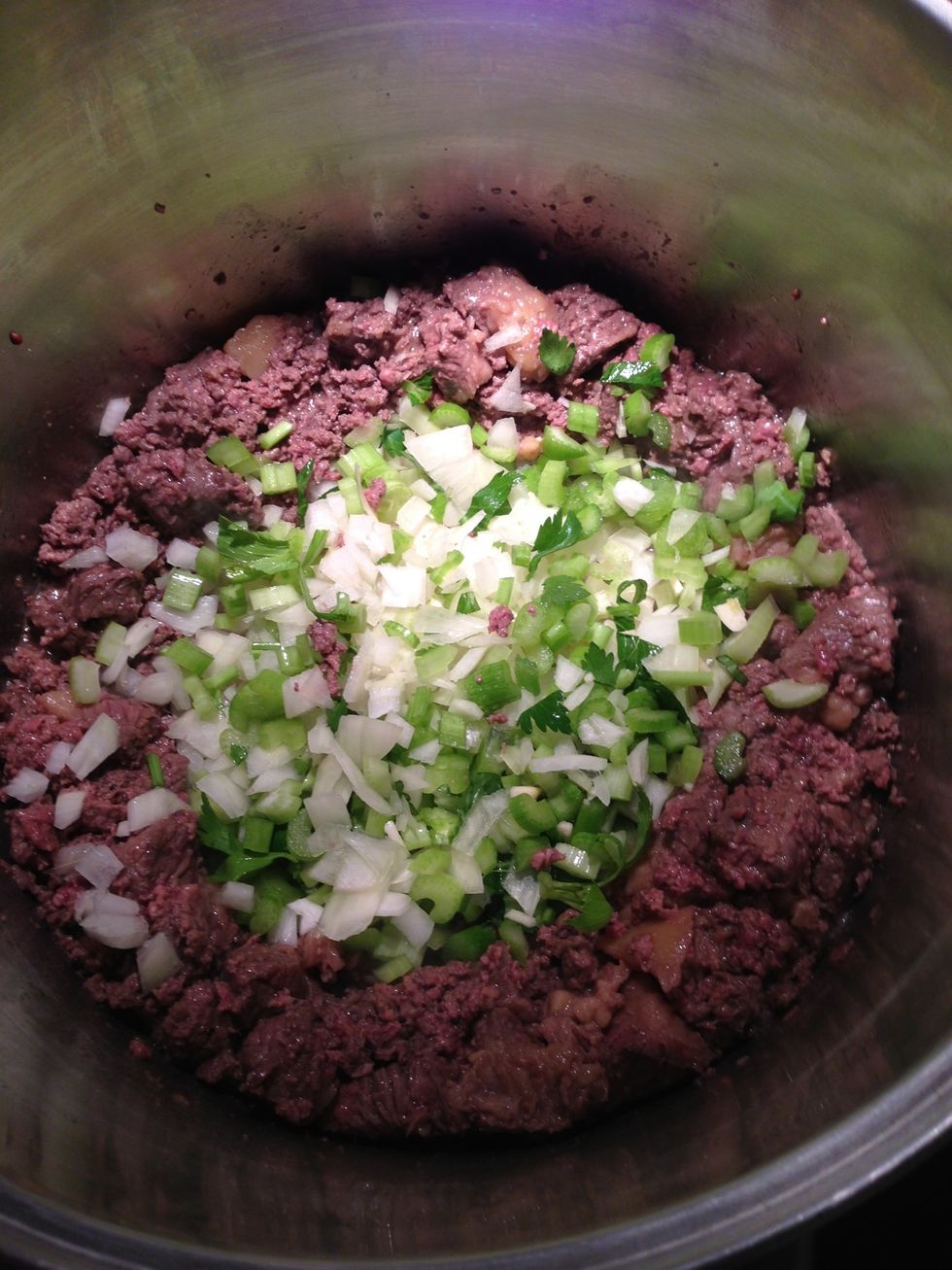 Once all meat is lightly browned, move to the perimeter of the pot. Add onions, celery & garlic to the middle. Stir frequently.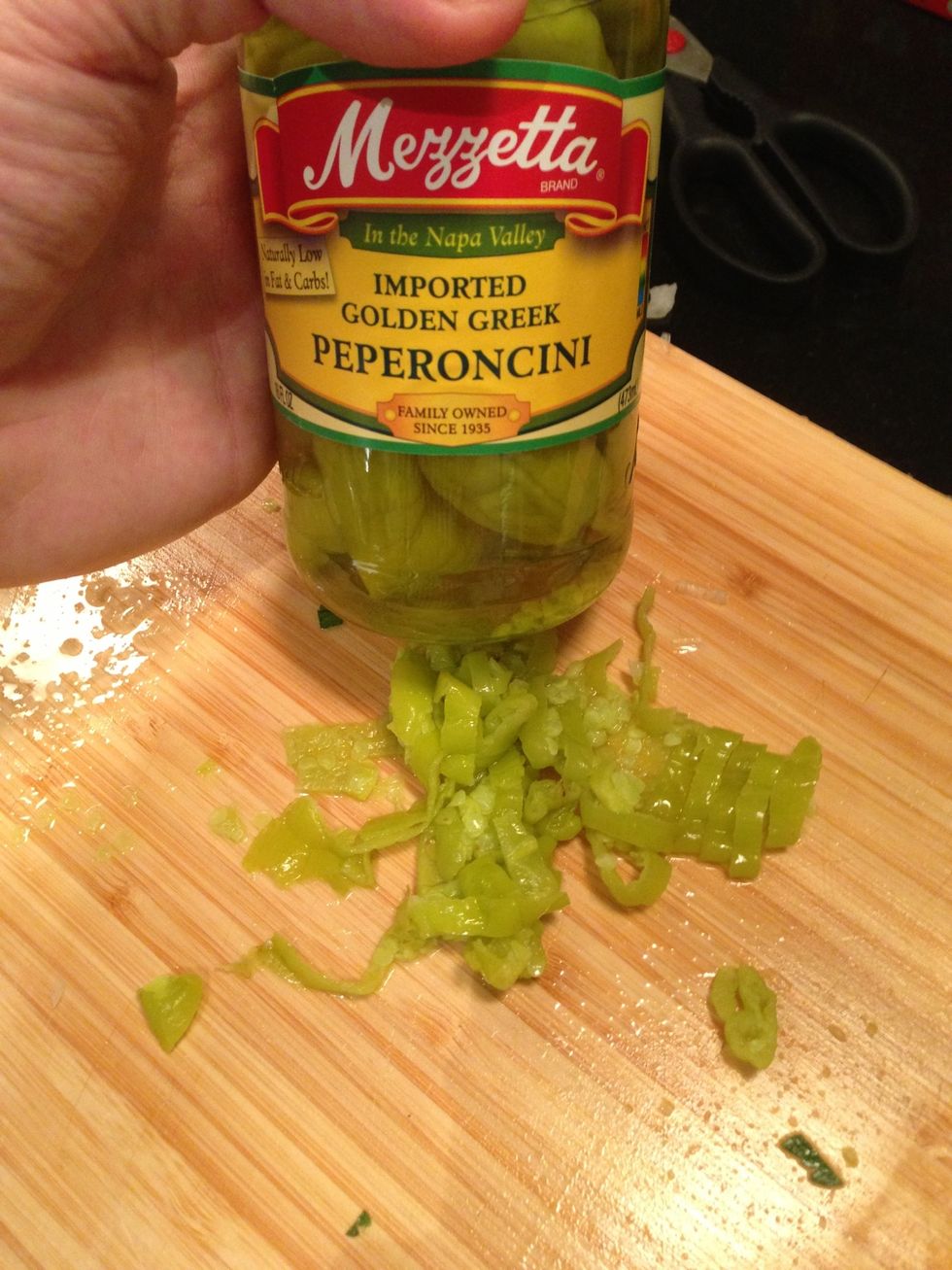 Add 2-3 diced peperoncini and 1/2 cup of the juice from jar.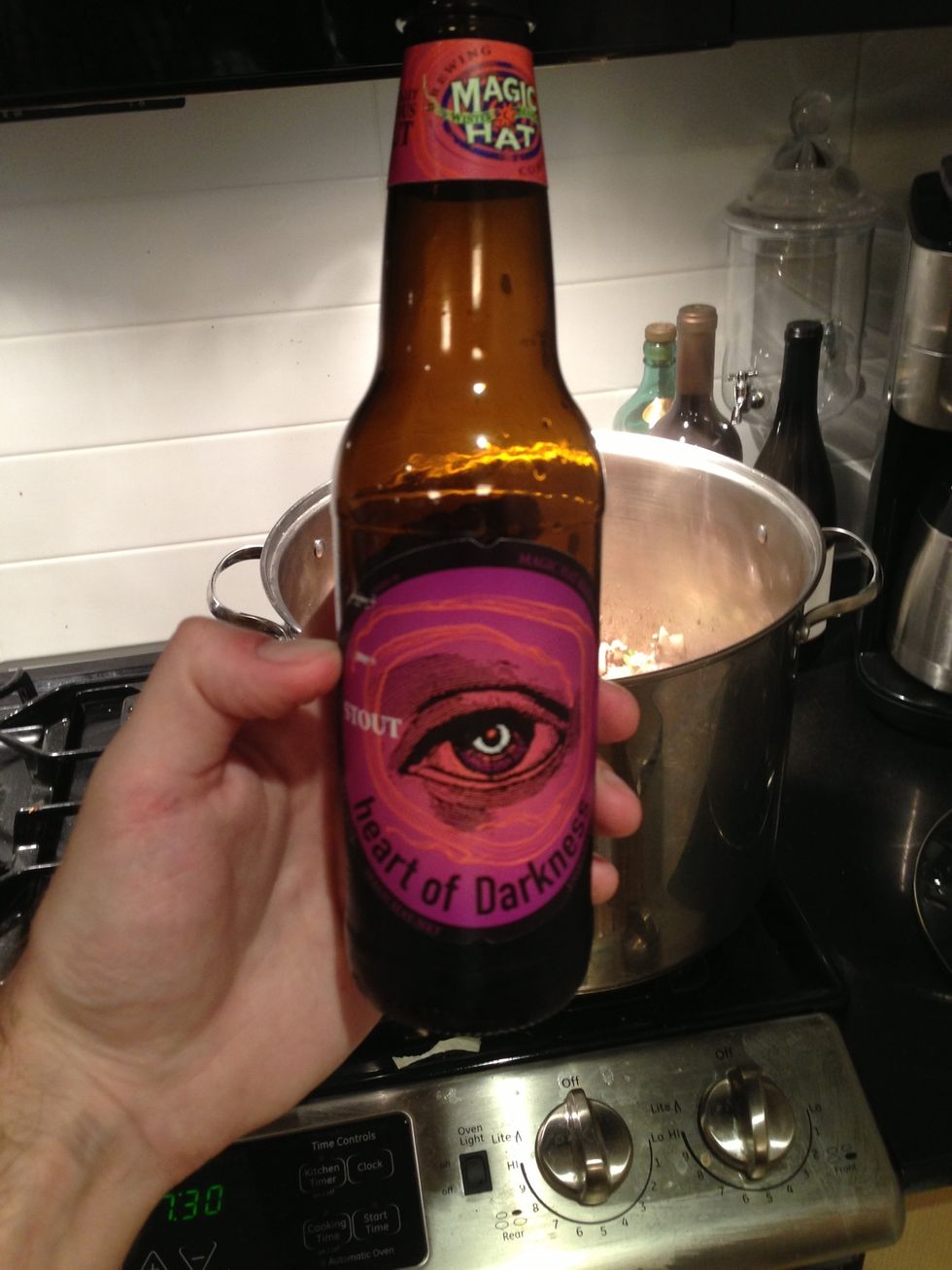 Take a sip of your favorite stout...
... and now pour 6 ounces into the pot. We gave our chili a heart of darkness.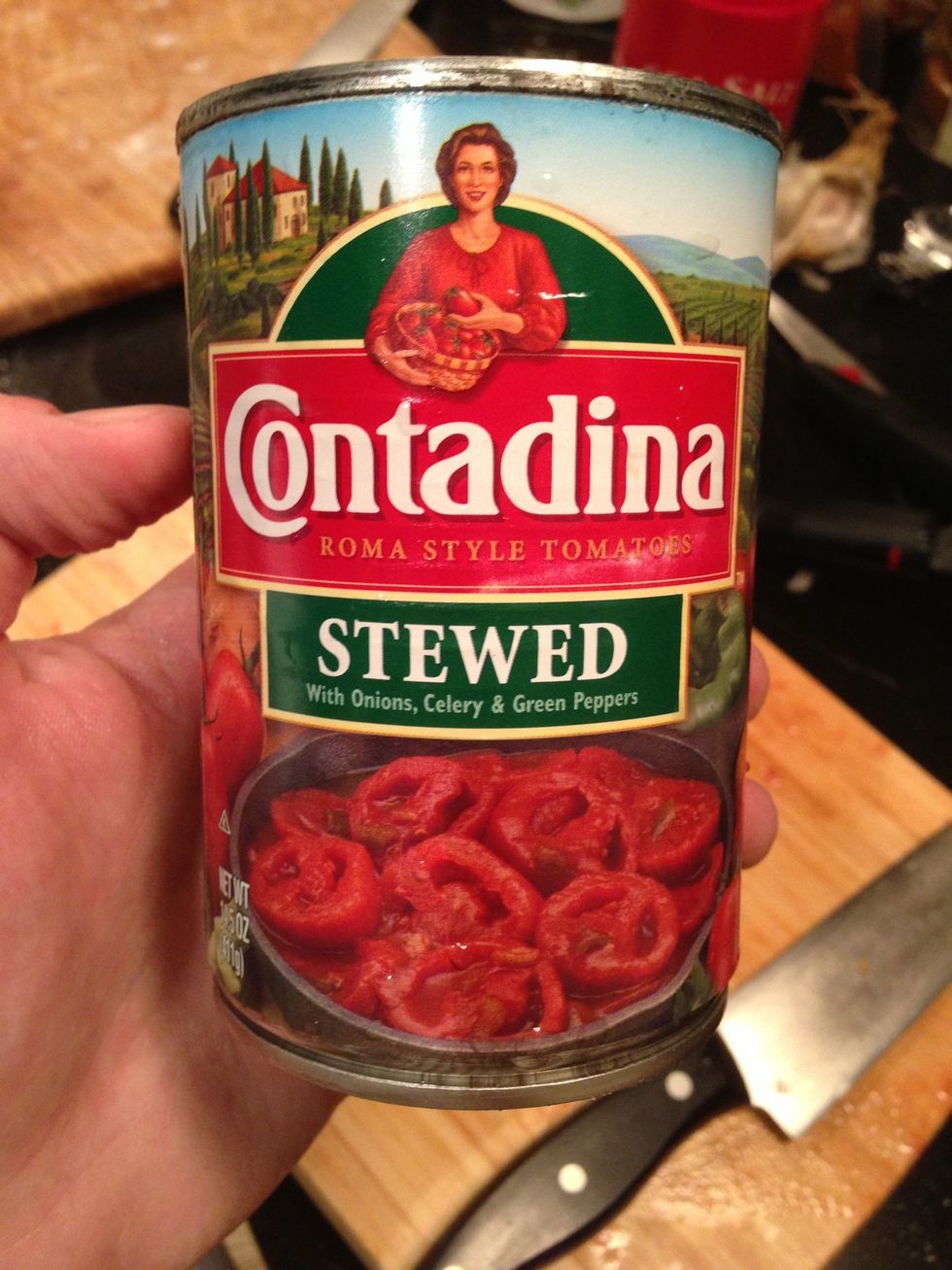 Add stewed tomatoes and juice. I like to cut the larger ones in half.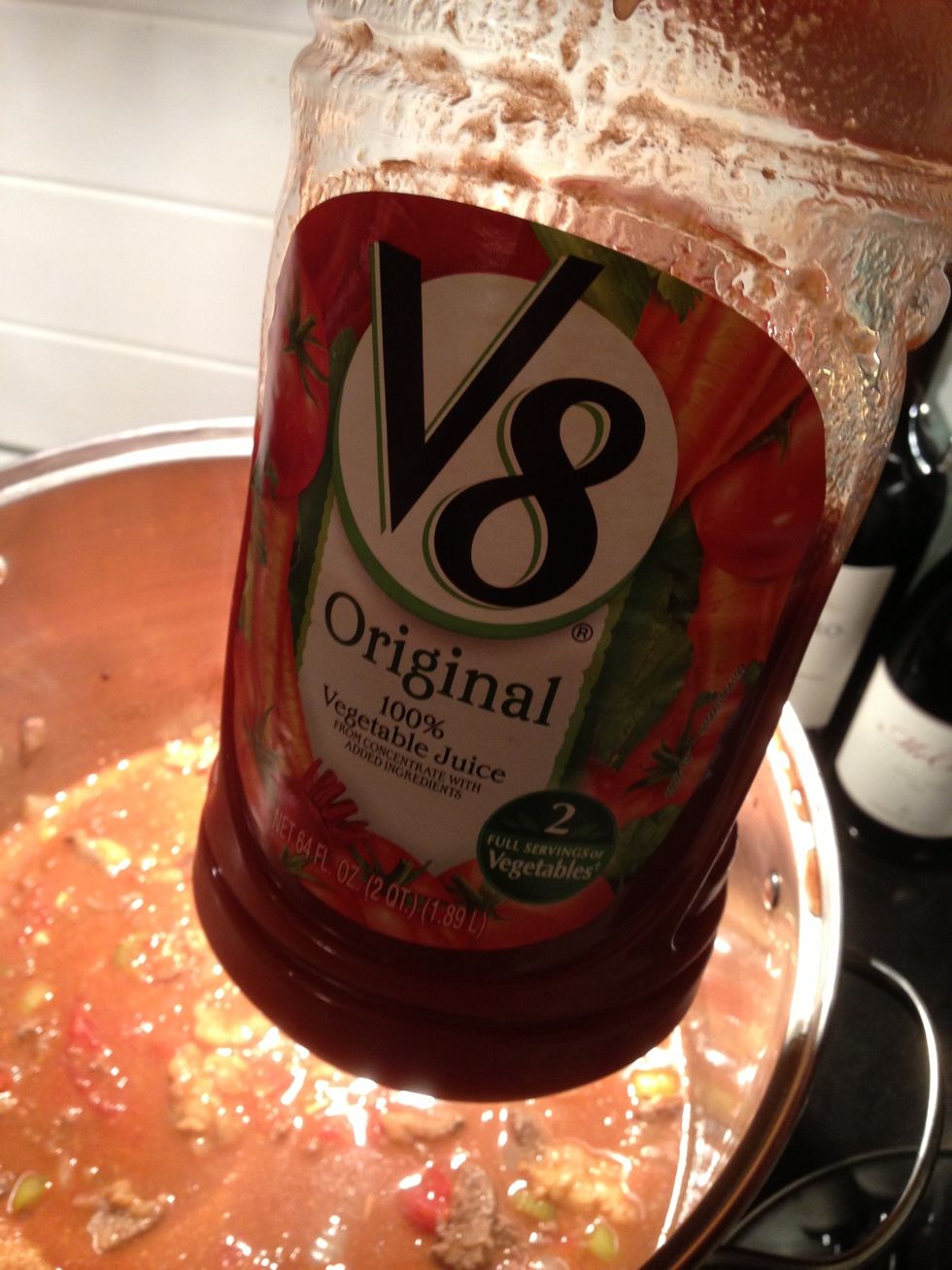 Add V8.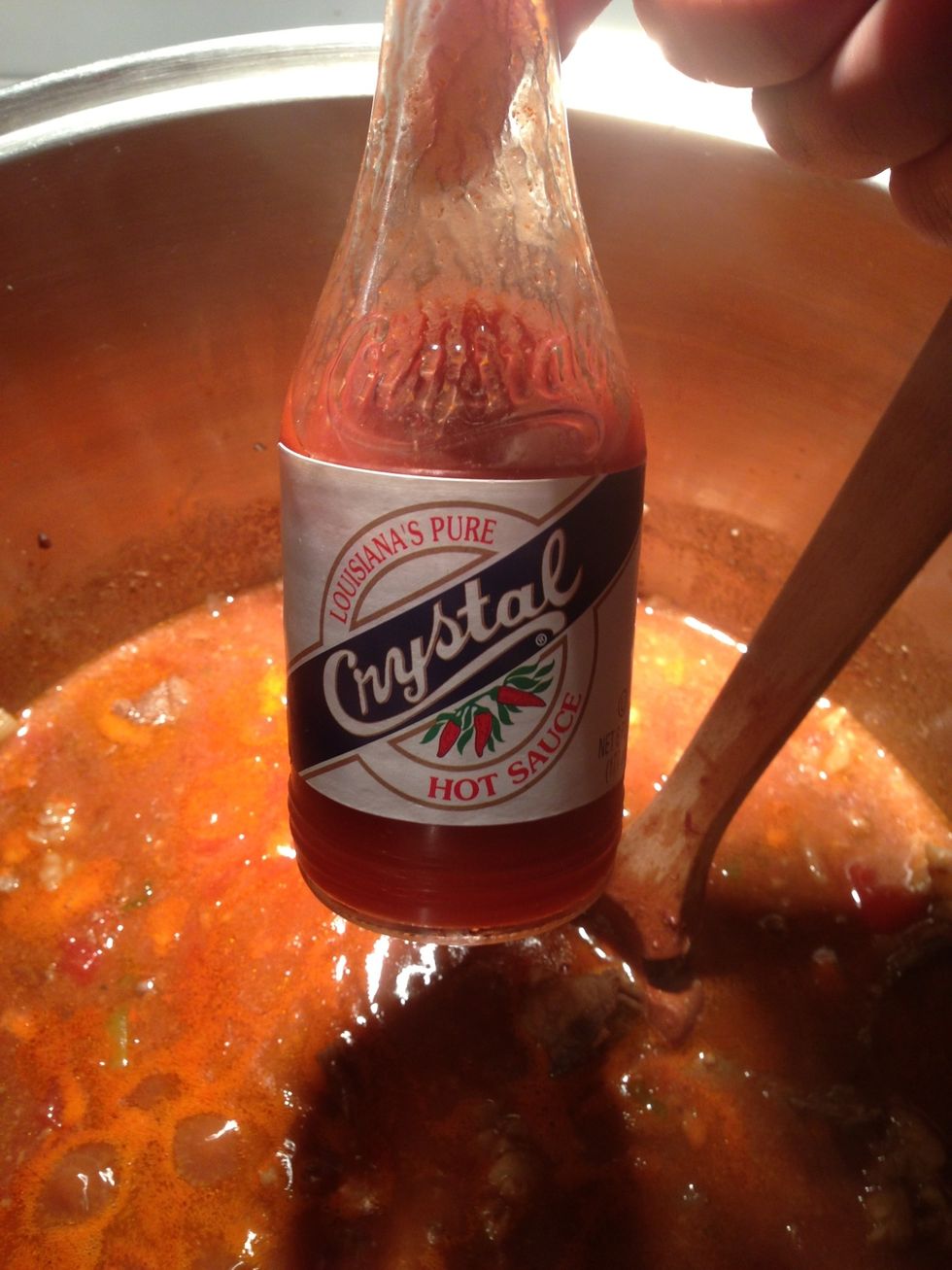 Add cayenne hot sauce.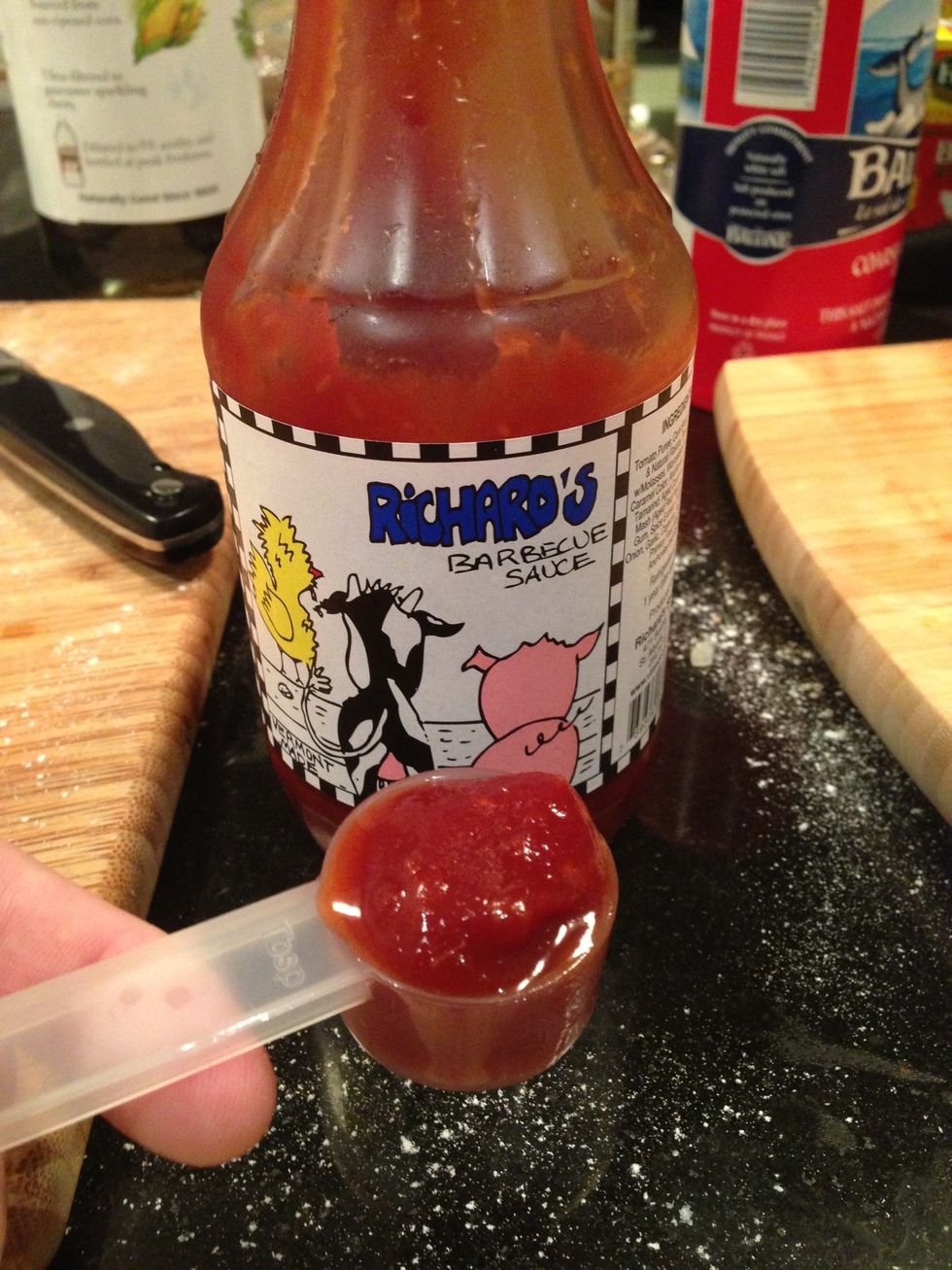 Add 2 tbsp BBQ sauce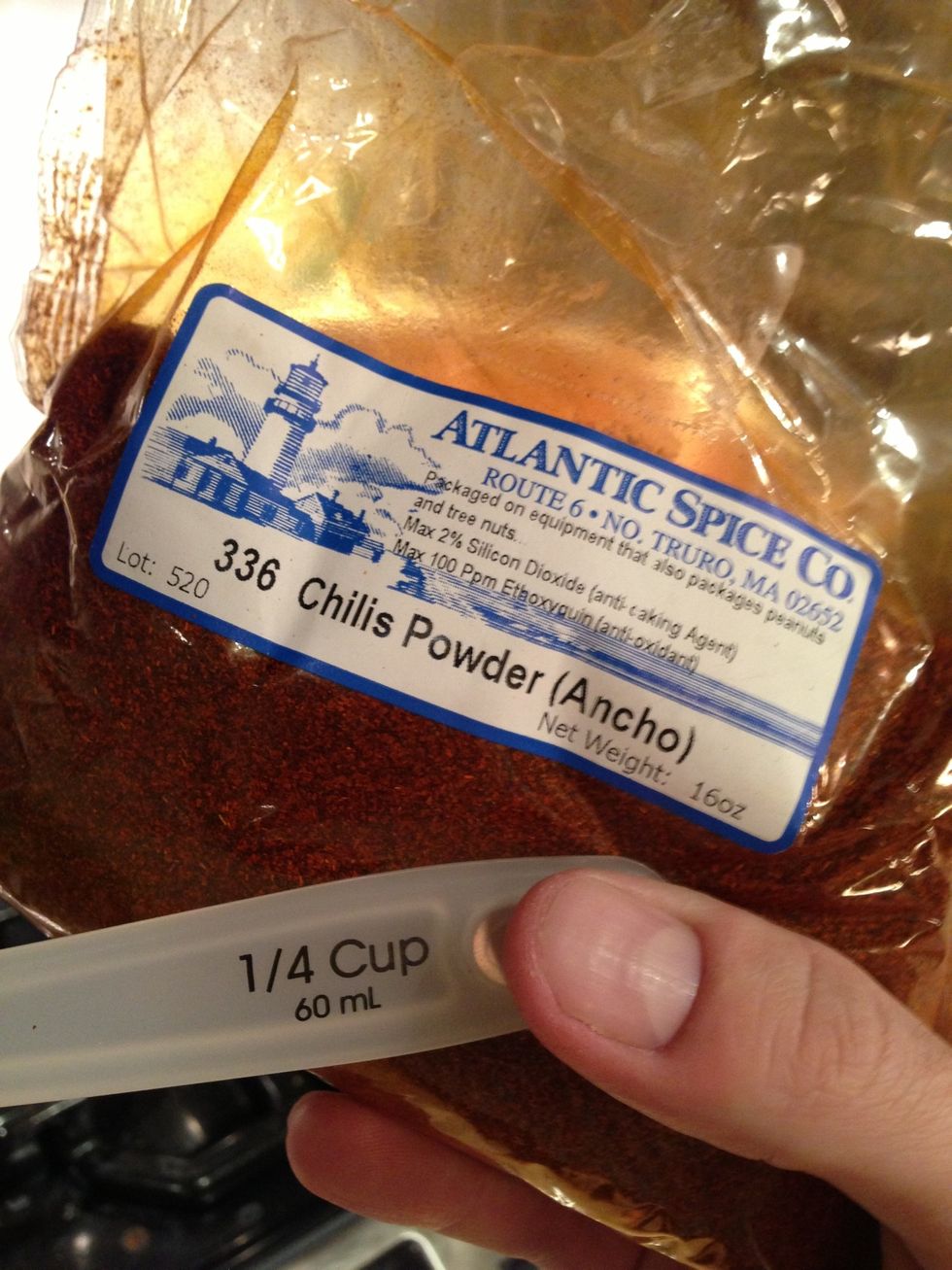 Add chili powder. I usually use hot chili powder, but ancho was what we had.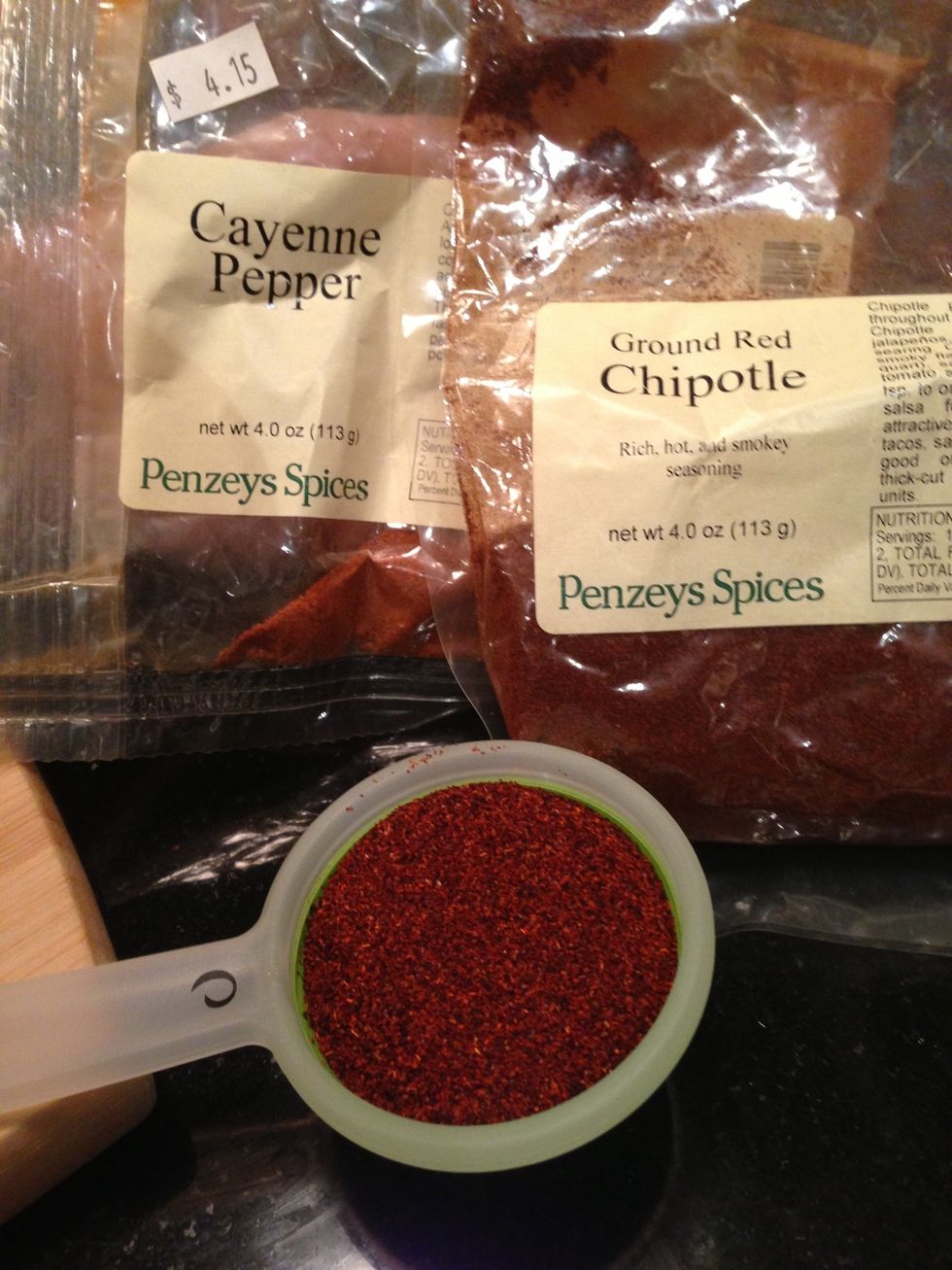 Add chipotle and cayenne pepper to your liking, usually a pinch or two each.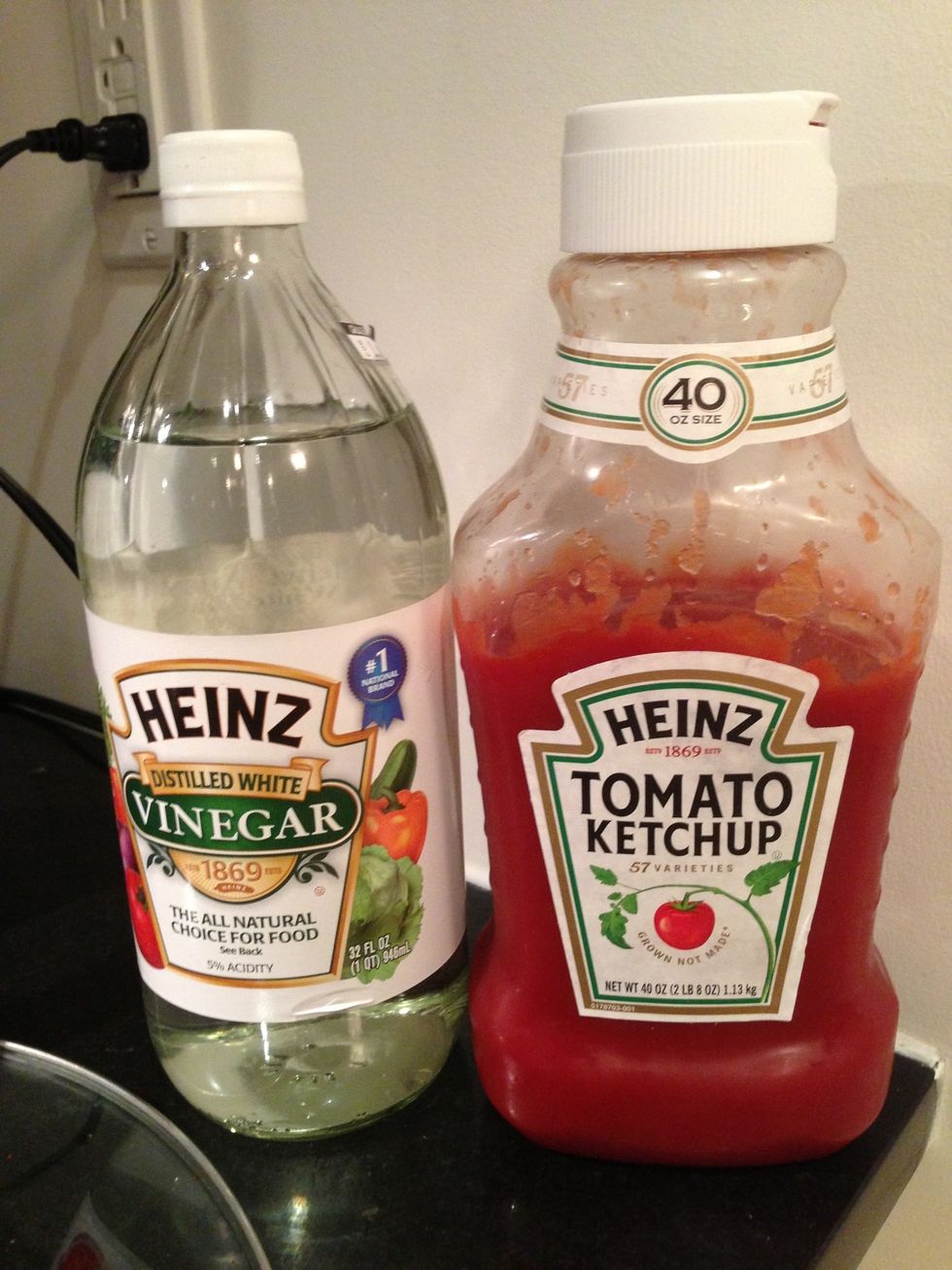 Add vinegar & ketchup.
Add 1 packet of onion soup mix.
Add cumin, oregano, basil, thyme, salt & black pepper.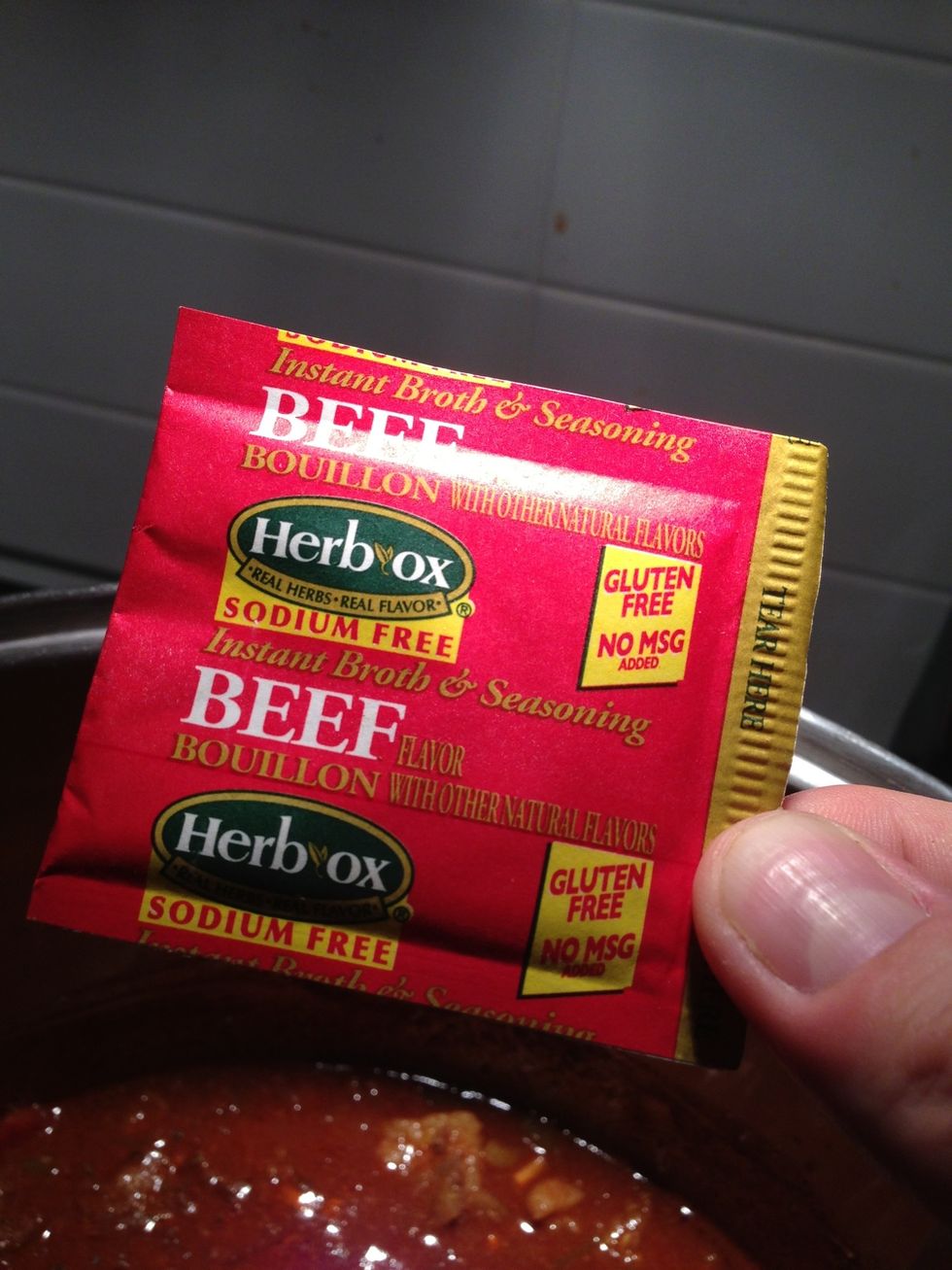 Add 1 tsp beef bullion.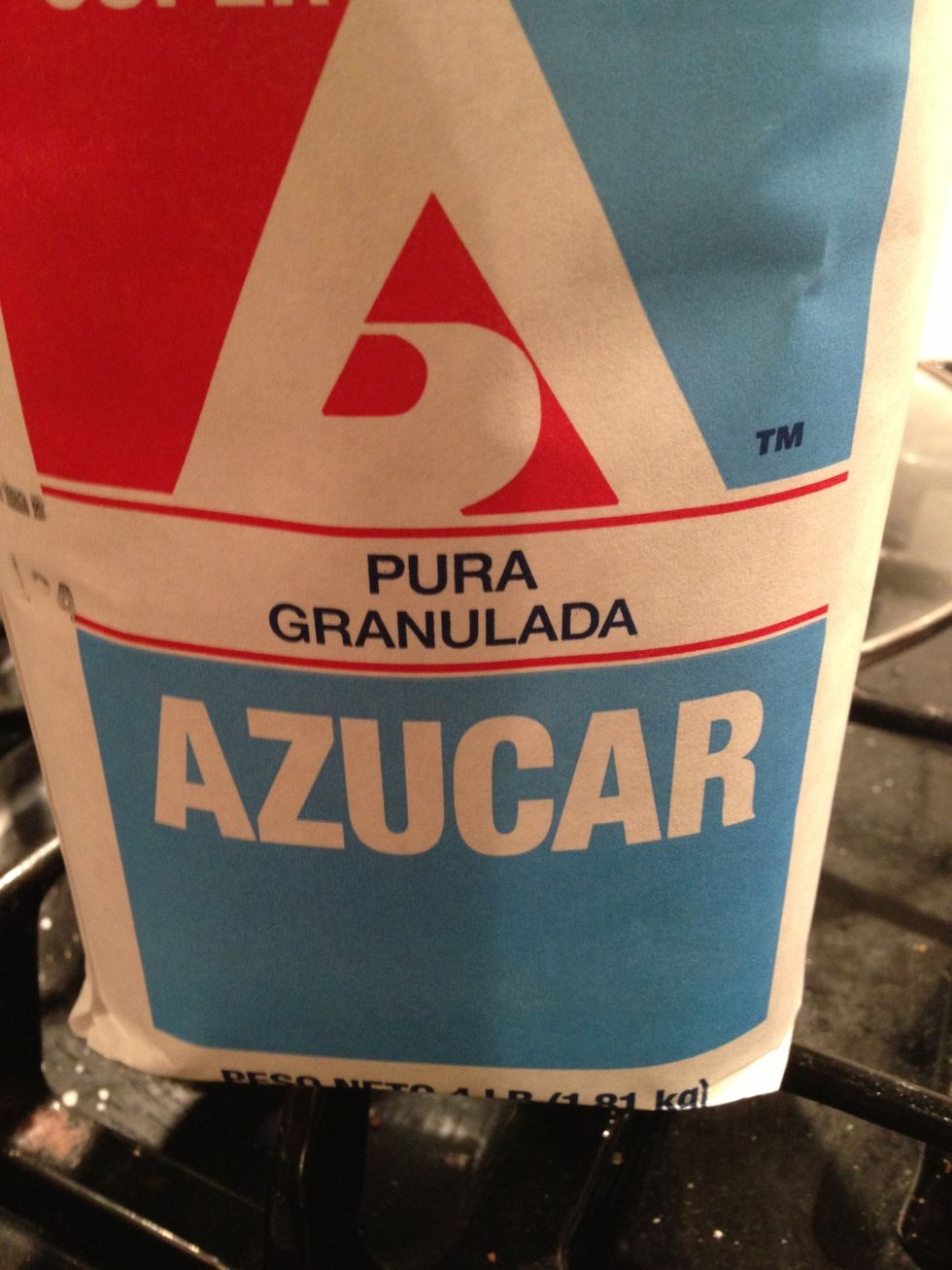 Add pinch of sugar.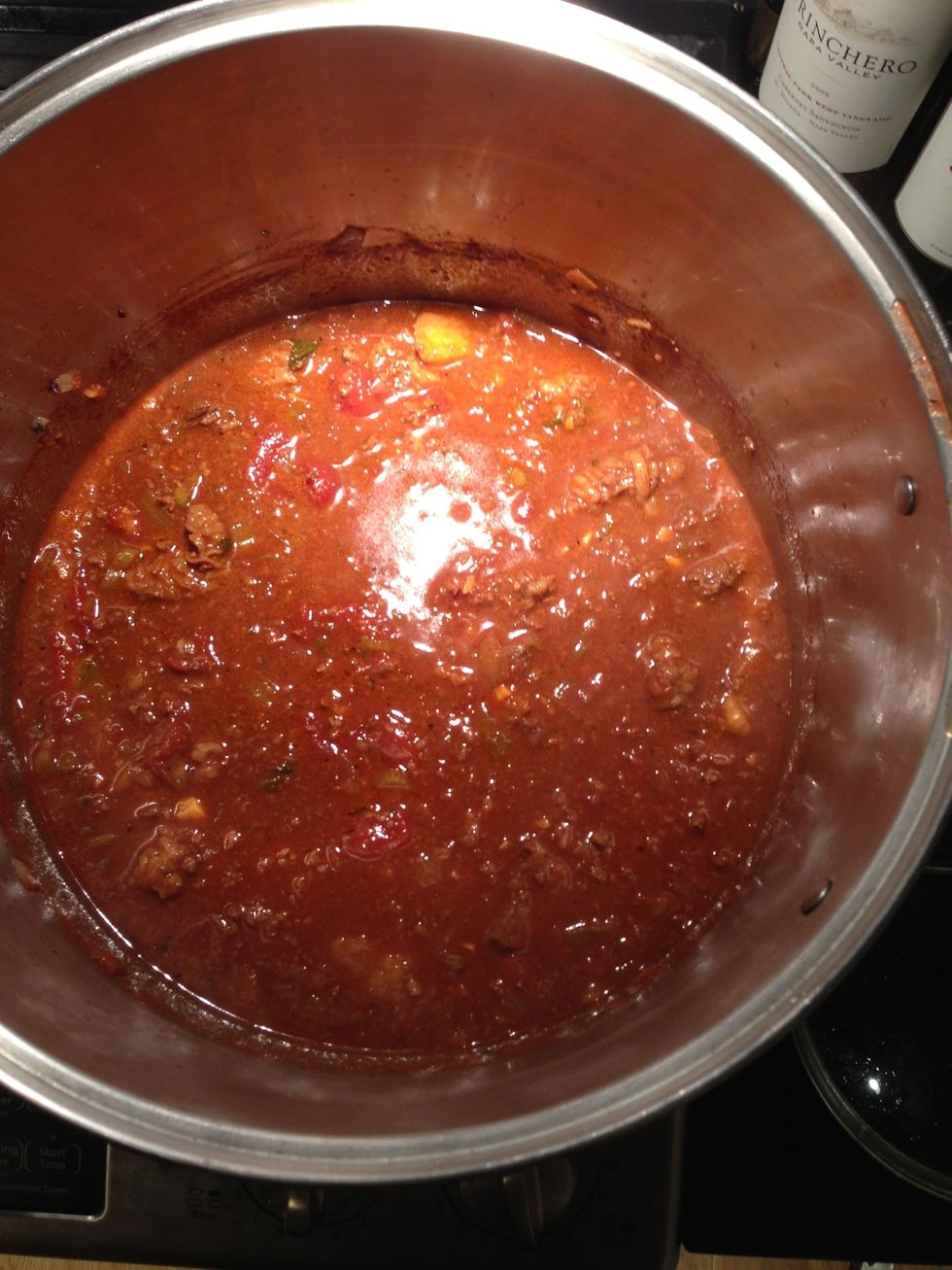 Let simmer, stirring occasionally for 2-3 hours.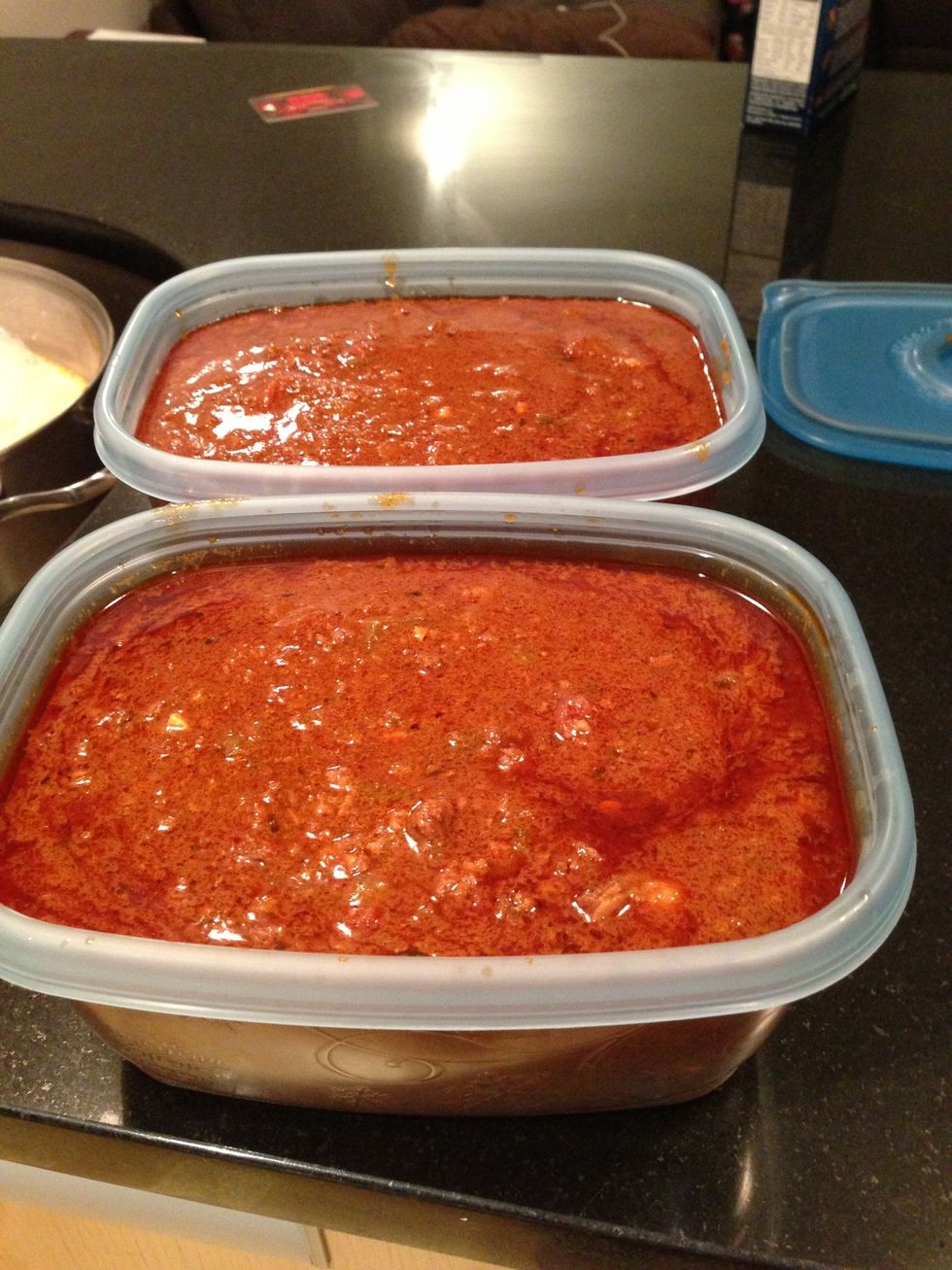 Divide into containers for storage in fridge and/or freezer.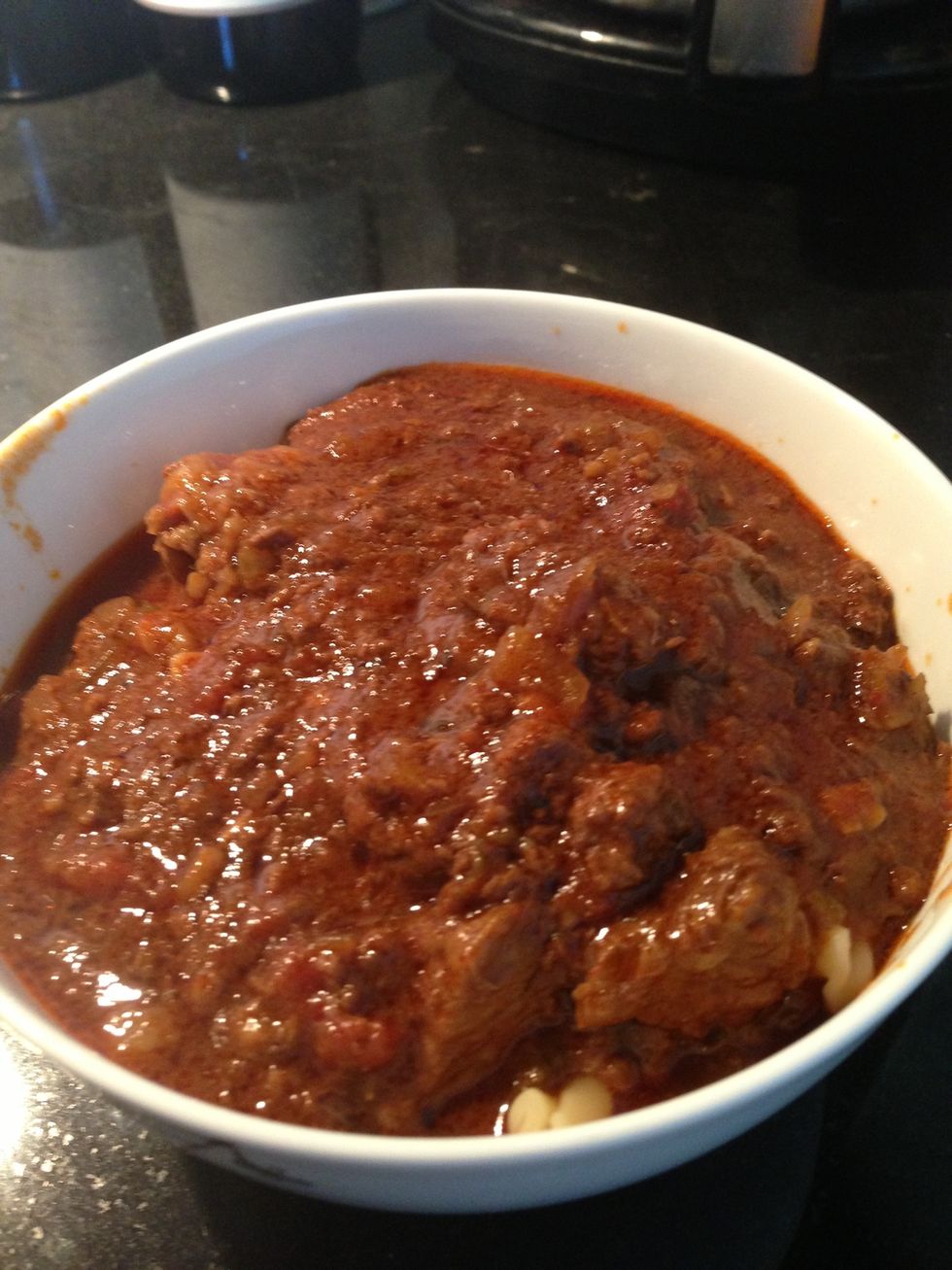 Optional: serve over gemeli pasta...
Optional: top w/ shredded cheese...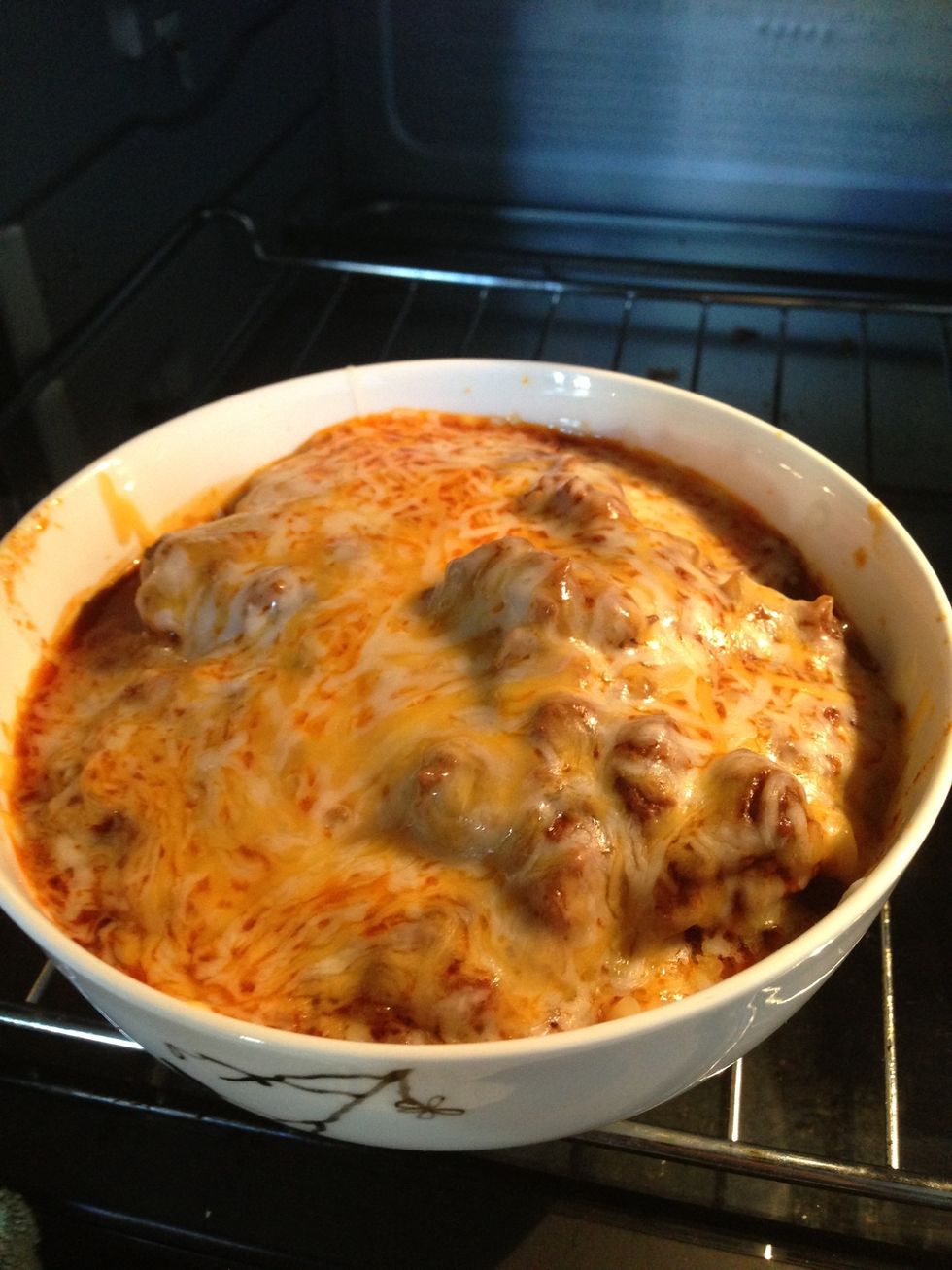 Place under broiler for 2-3 minutes to melt & brown the cheese. Optional: serve w/ dollop of sour cream & chives.
1/2c Flour
2.0Tbsp Butter
1/2lb Steak, chuck or stew meat, cubed
1/2lb Ground beef
1.0 Spanish onion (medium)
2.0 Celery Stalks, with leaves
3.0 Garlic clove
2.0 Pepperoncinis
1/2c Pepperoncini juice from jar
1/2oz Stewed tomatoes
3.0c V-8
2.0Tbsp Cayenne pepper sauce
2.0Tbsp BBQ sauce
2.0Tbsp Ketchup
1/4c White vinegar
1.0 Onion soup mix packet
1.0 Dried red chili pepper, crumbled
1/2oz Chili powder, hot
1.0pch Cayenne pepper (ground)
1.0pch Chipotle pepper, ground
1/2tsp Onion powder
1.0 Bay leaf
1/4tsp Cumin
1/2tsp Oregano
1/4tsp Paprika
1.0tsp Beef Bullion
1.0tsp Salt
1/4tsp Black pepper
1.0pch Basil
1.0pch Thyme
Mike Jessick
UX Designer, Musician, Homebrewer & Cook from NH, now living in Brooklyn. I'll likely be using SnapGuide for recipes & advanced homebrew techniques.