My mom made this every week growing up. Now I do the same with my kids. This dish is very common in my country Dominican Republic. I hope you all enjoy.
12539
This recipe is for one of my followers who requested it. I hope you enjoy it.
Ingredients, minus the sazon , I don't know how it got In the pic. 😒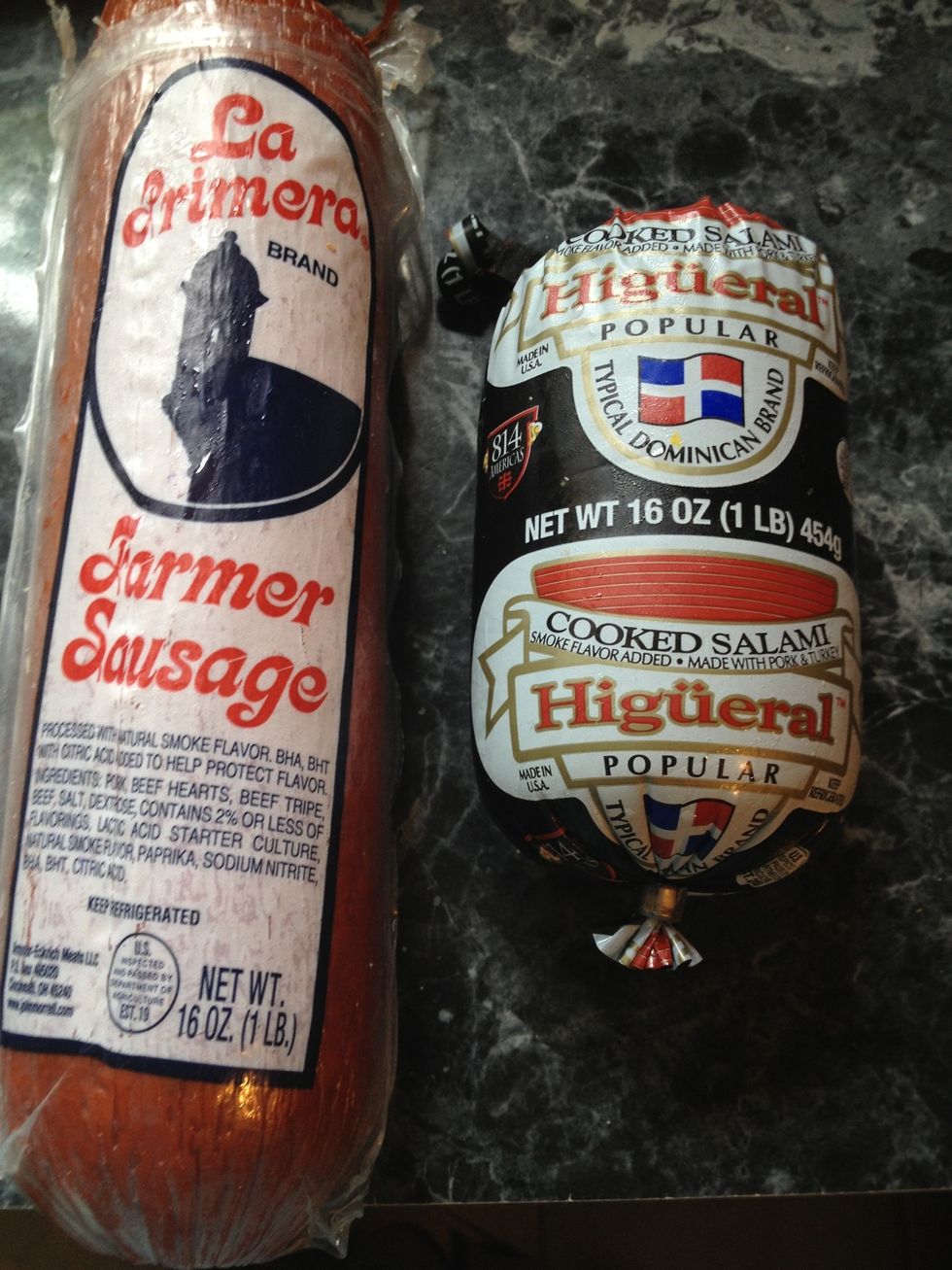 These are the sausages that are commonly eaten at my home. For this recipe I will use the farmer sausage. My favorite one.😊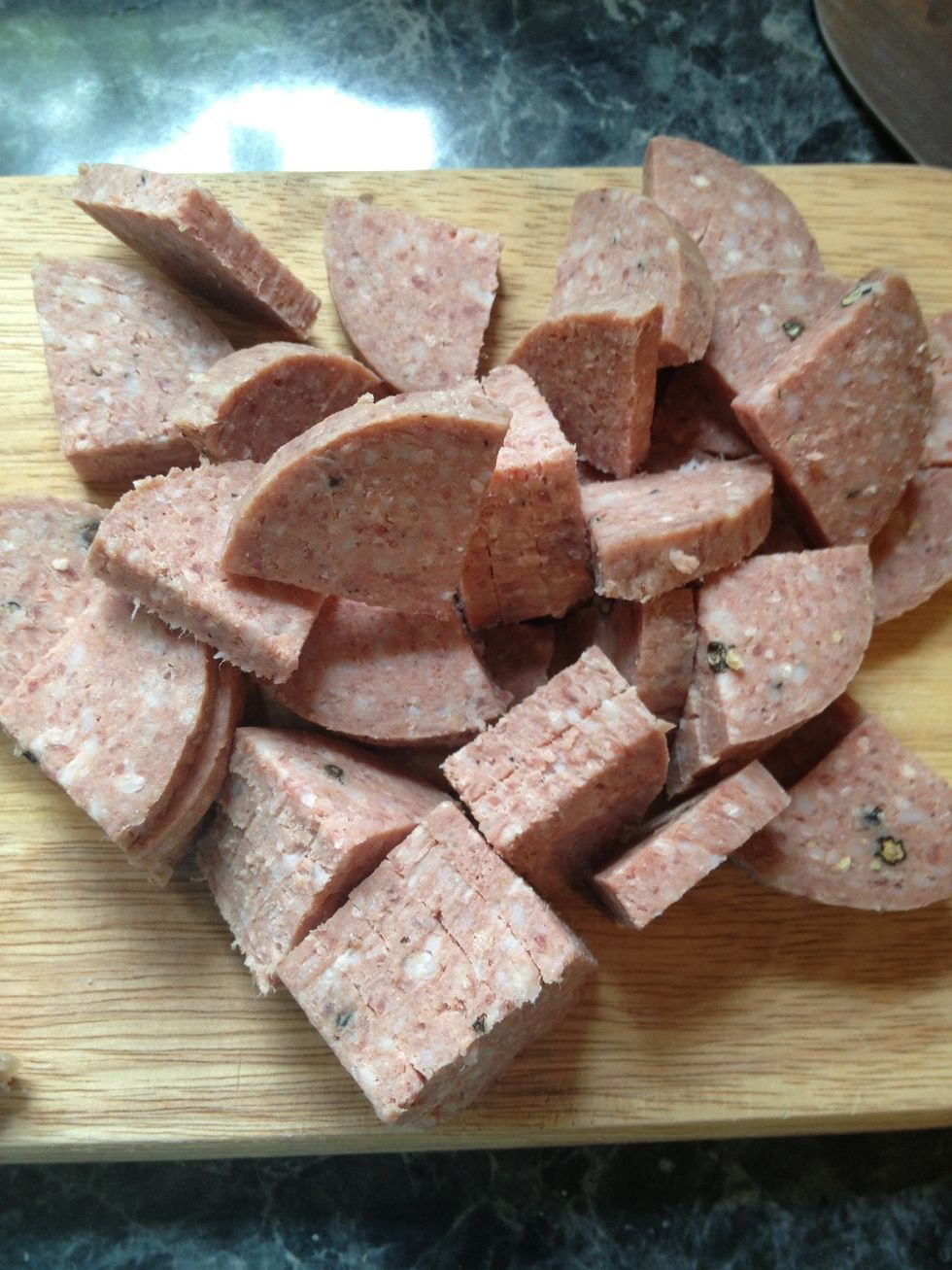 Chop up the dominican salami. Use as much as you want. I used 1/2 of the salami. Set aside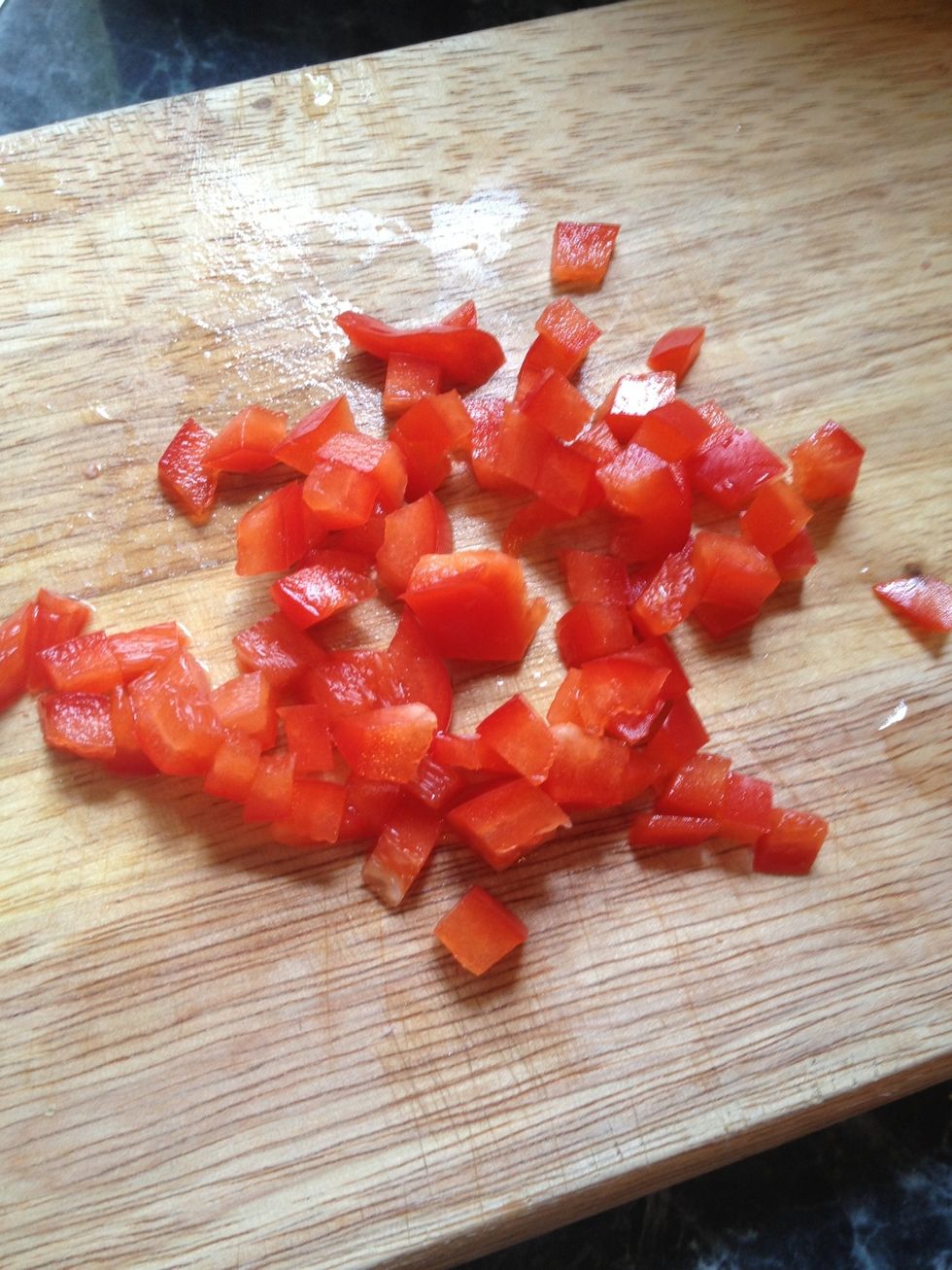 Dice your red peppers. My family doesn't like to eat big pieces of peppers. If your family doesn't mind a chunky sauce, then chop your peppers, don't dice them.😄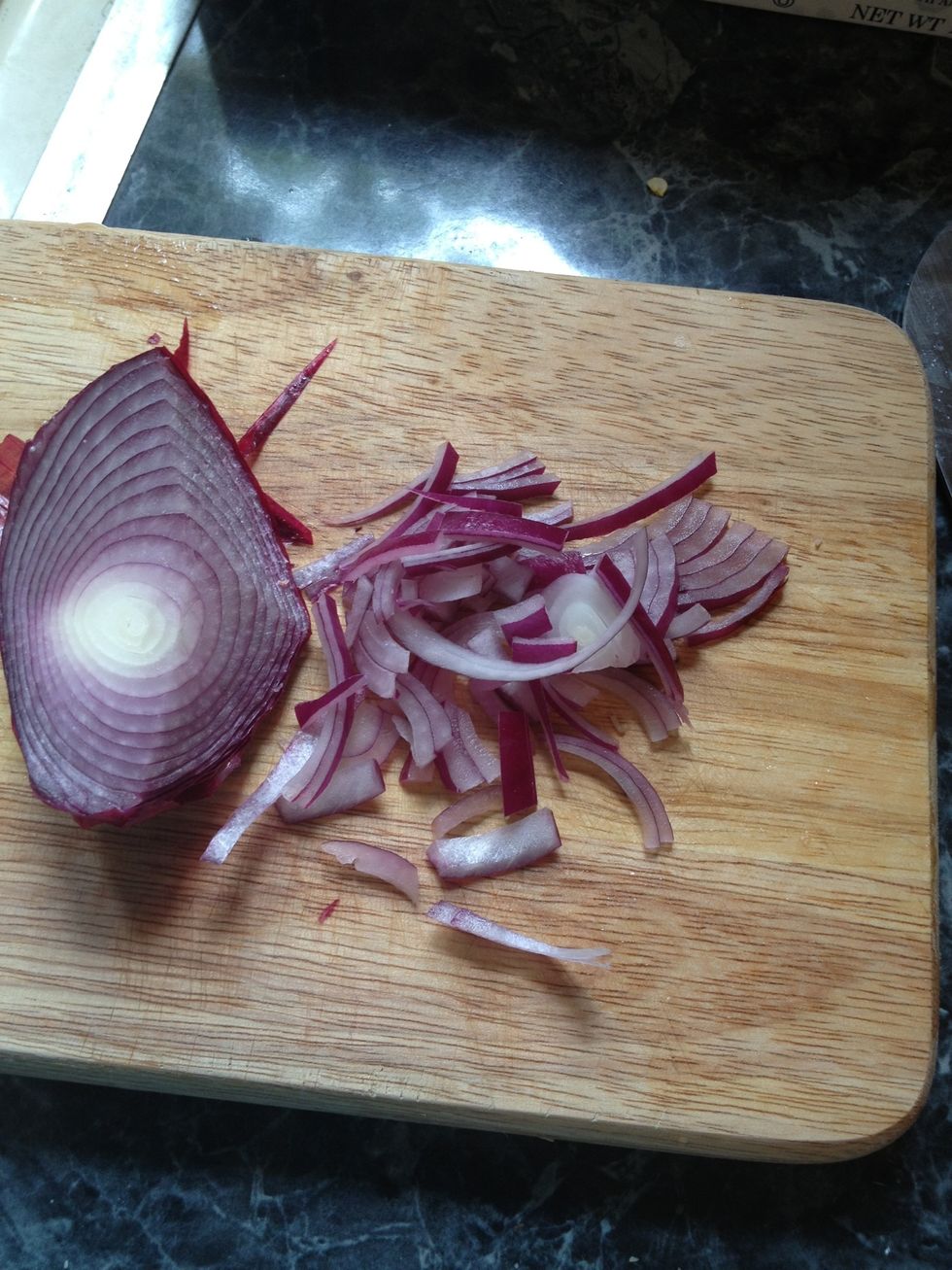 The same goes for the onions dice or chop them. Your preference . Set aside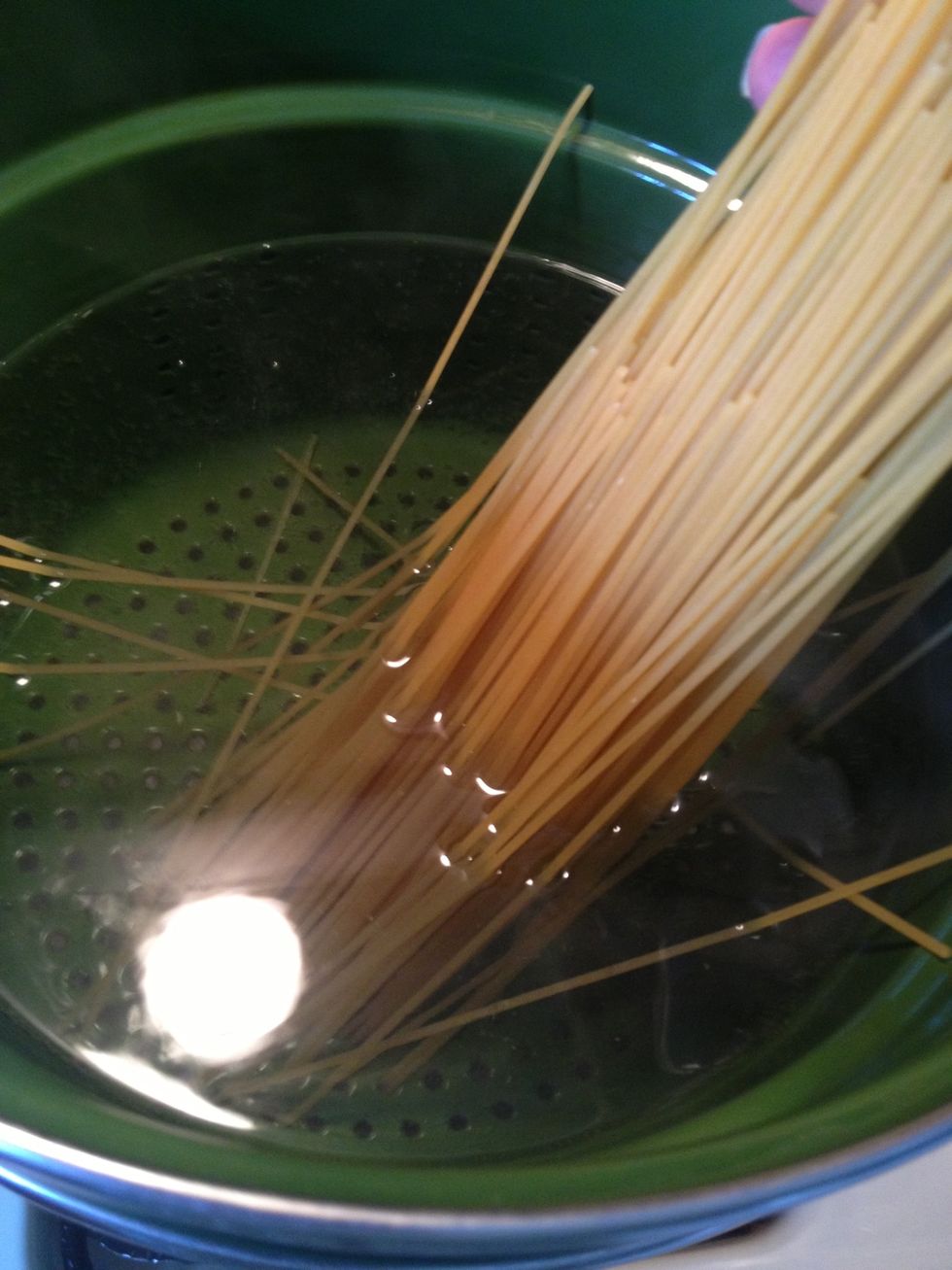 Put a pot of water to boil and add your spaghetti. Cook until al dente.
Lets make the sauce. In a pot over medium heat add the oil .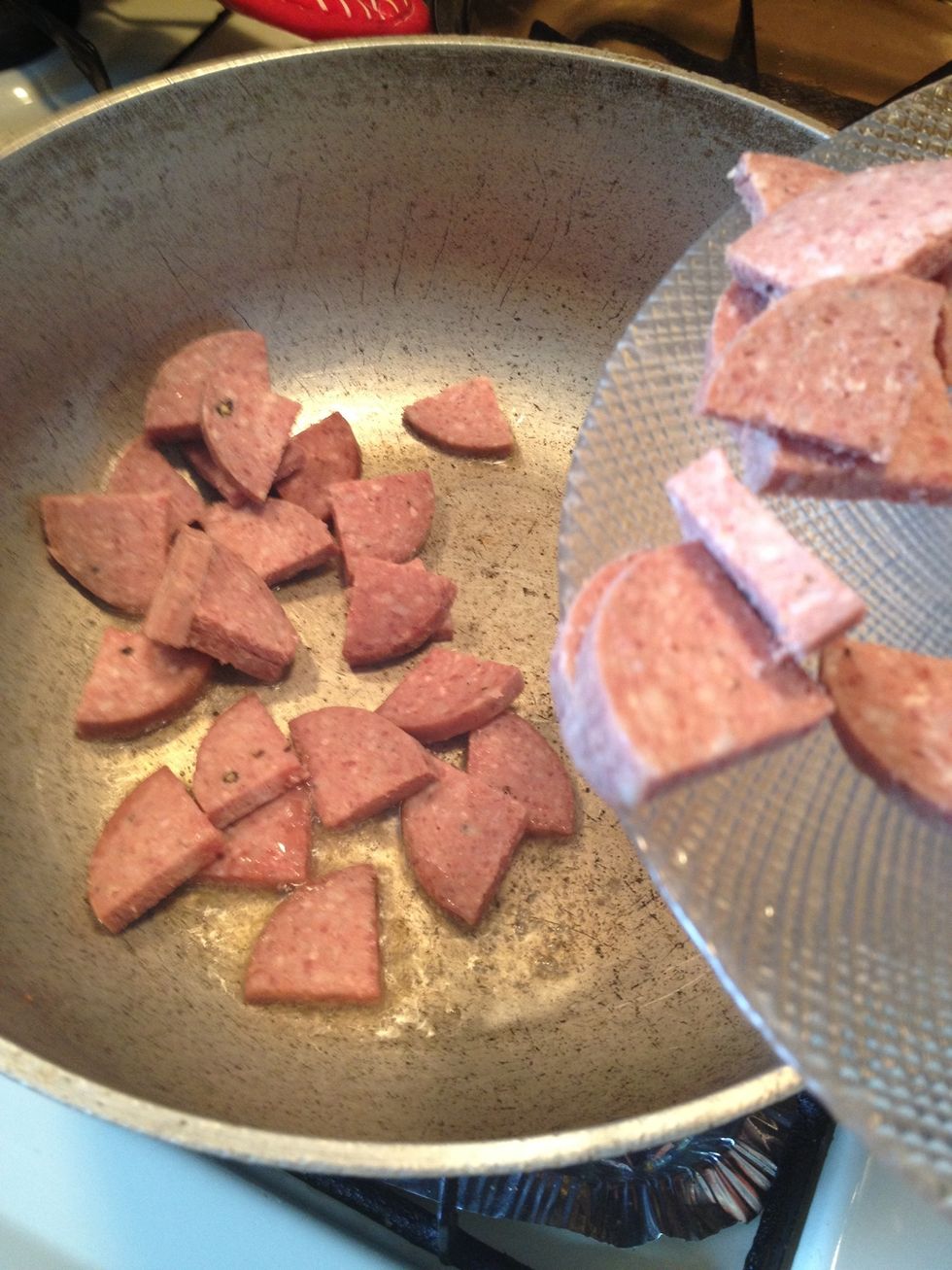 To the oil lets add the salami and cook until browned. Stirring frequently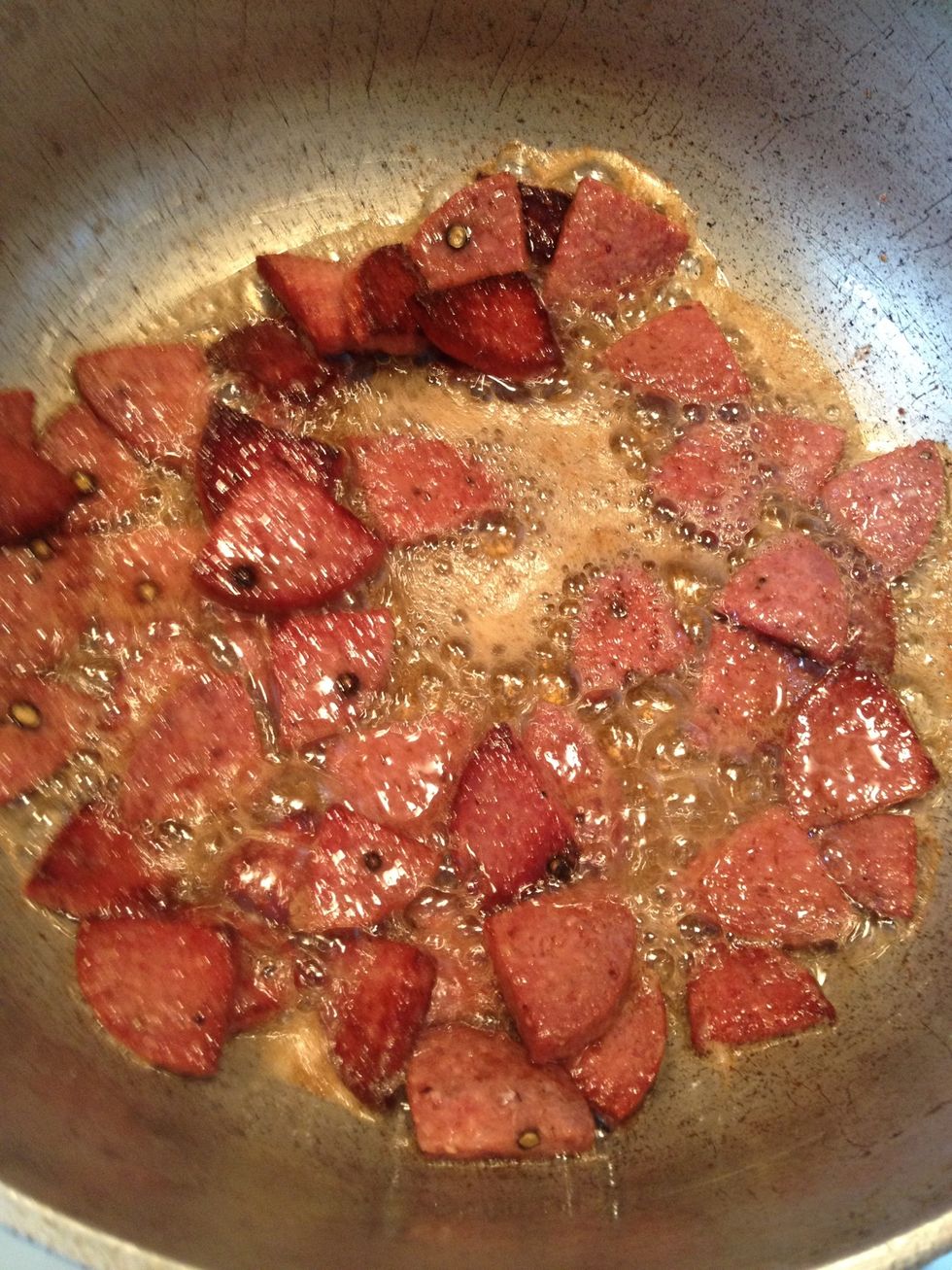 When the salami has browned. Lets lower the heat a little .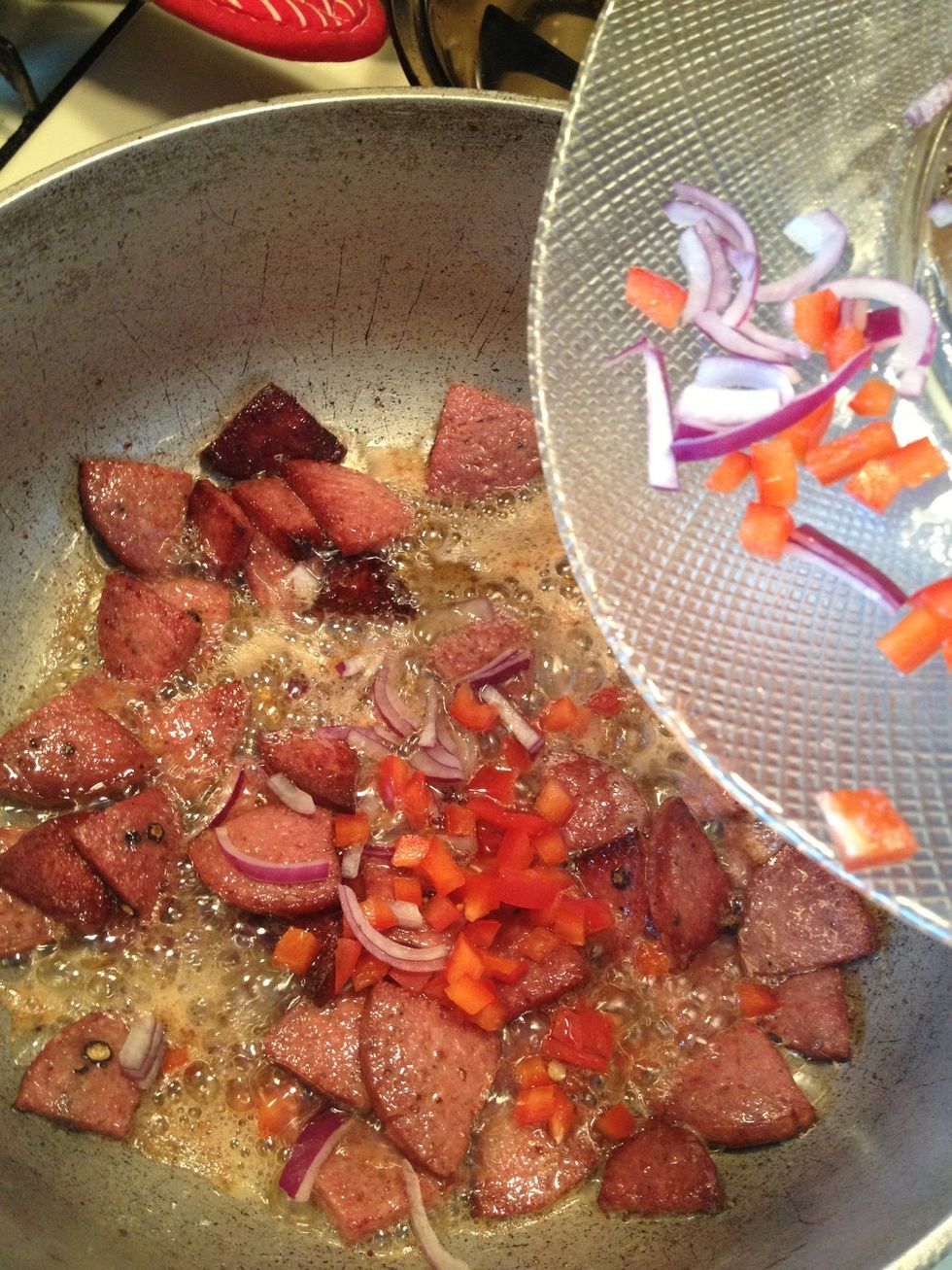 We will add the red peppers and onions.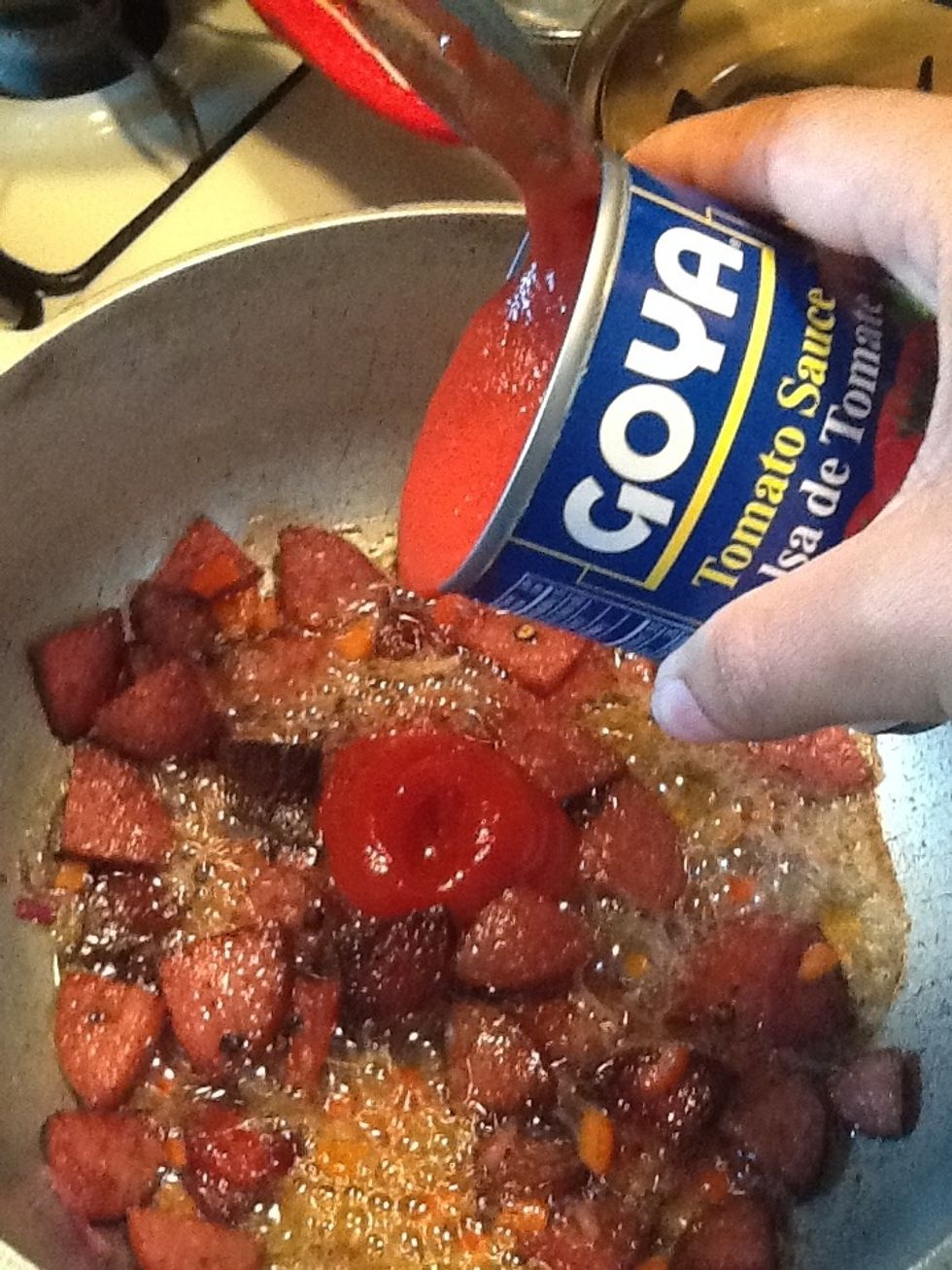 Next lets add the tomato sauce. I use Goya but feel free to use any brand of tomato sauce. Dont discard the empty can just yet. Set aside.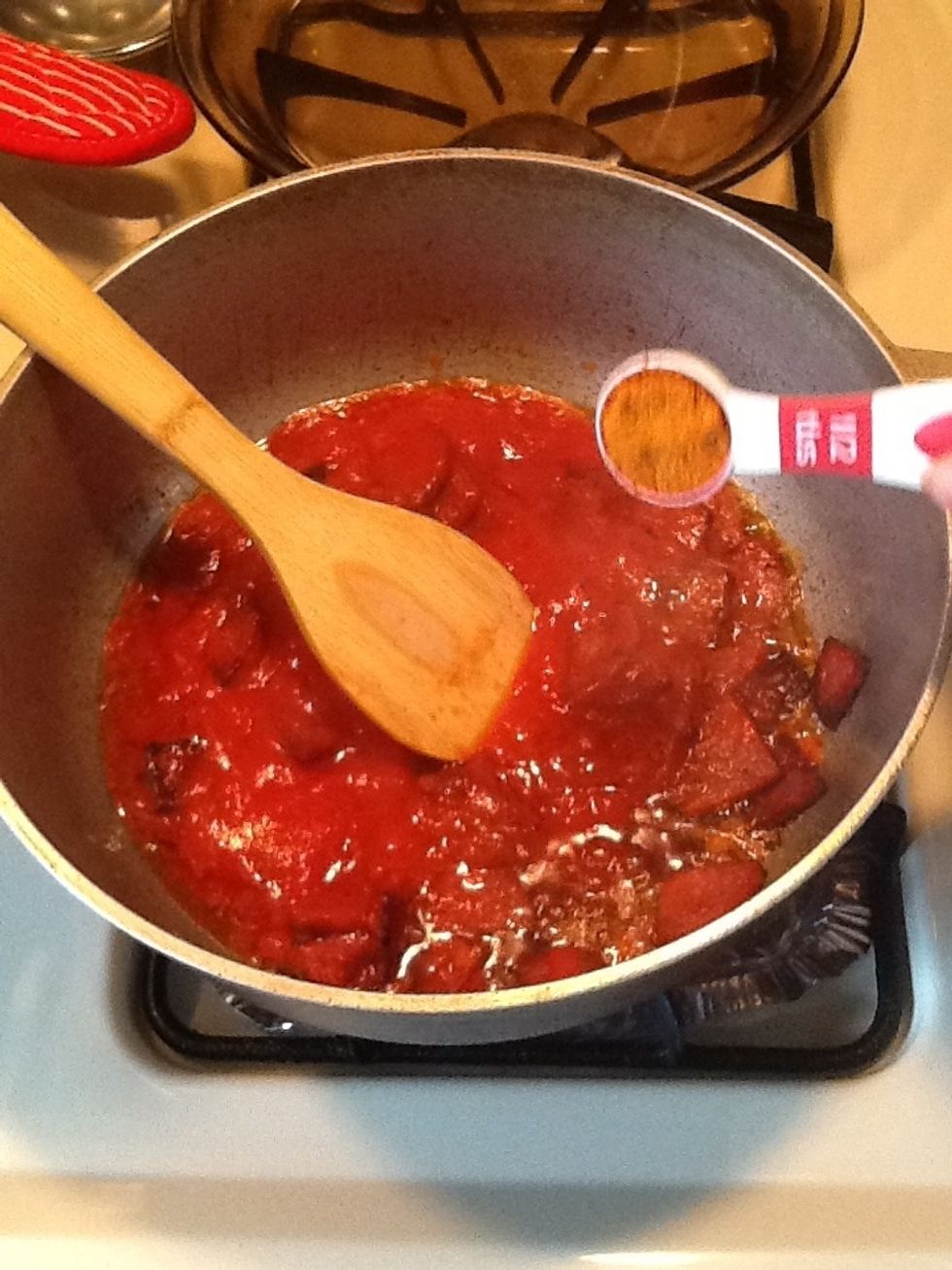 To the sauce we will add the tomato bouillon.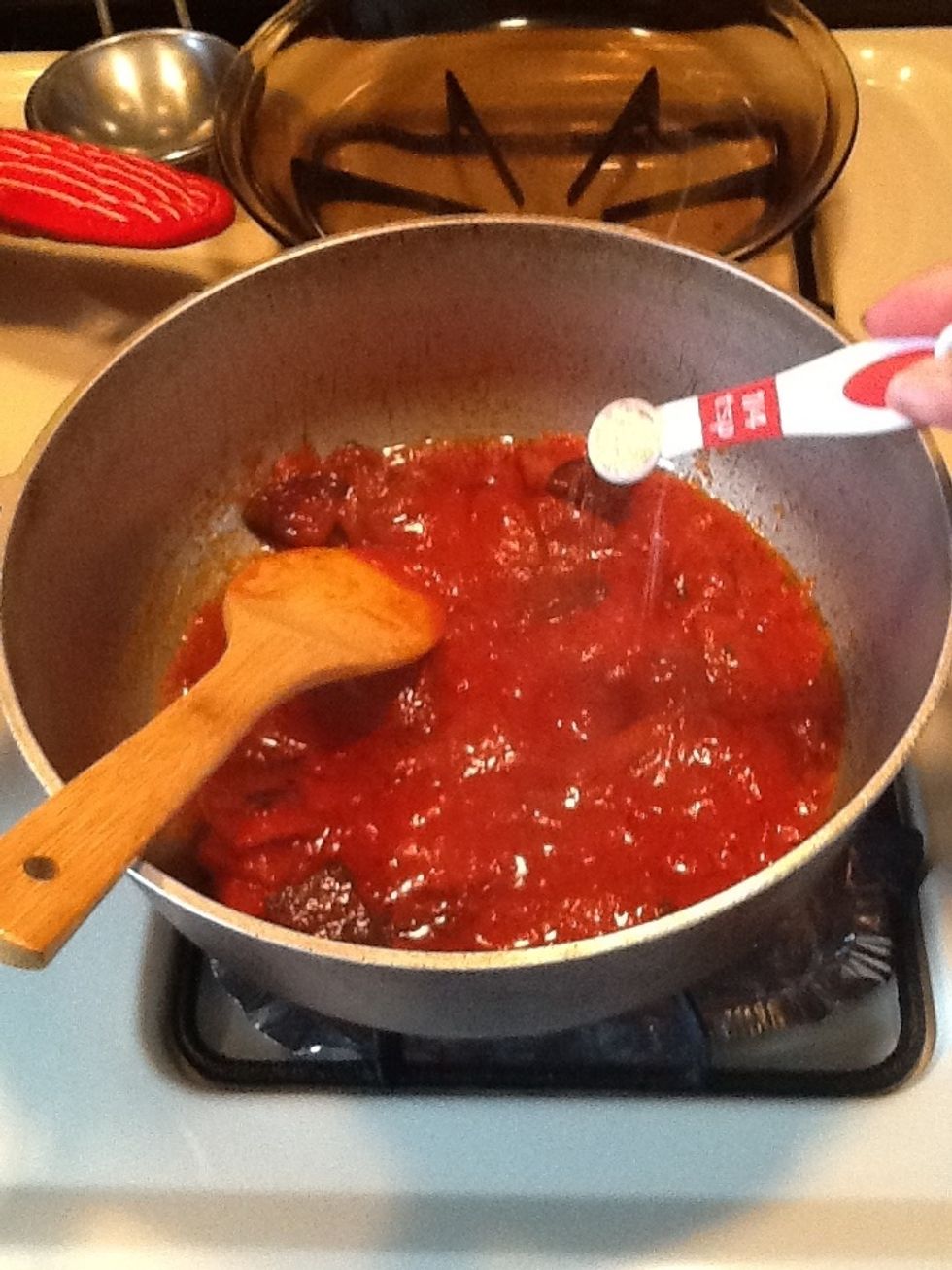 Add the garlic powder.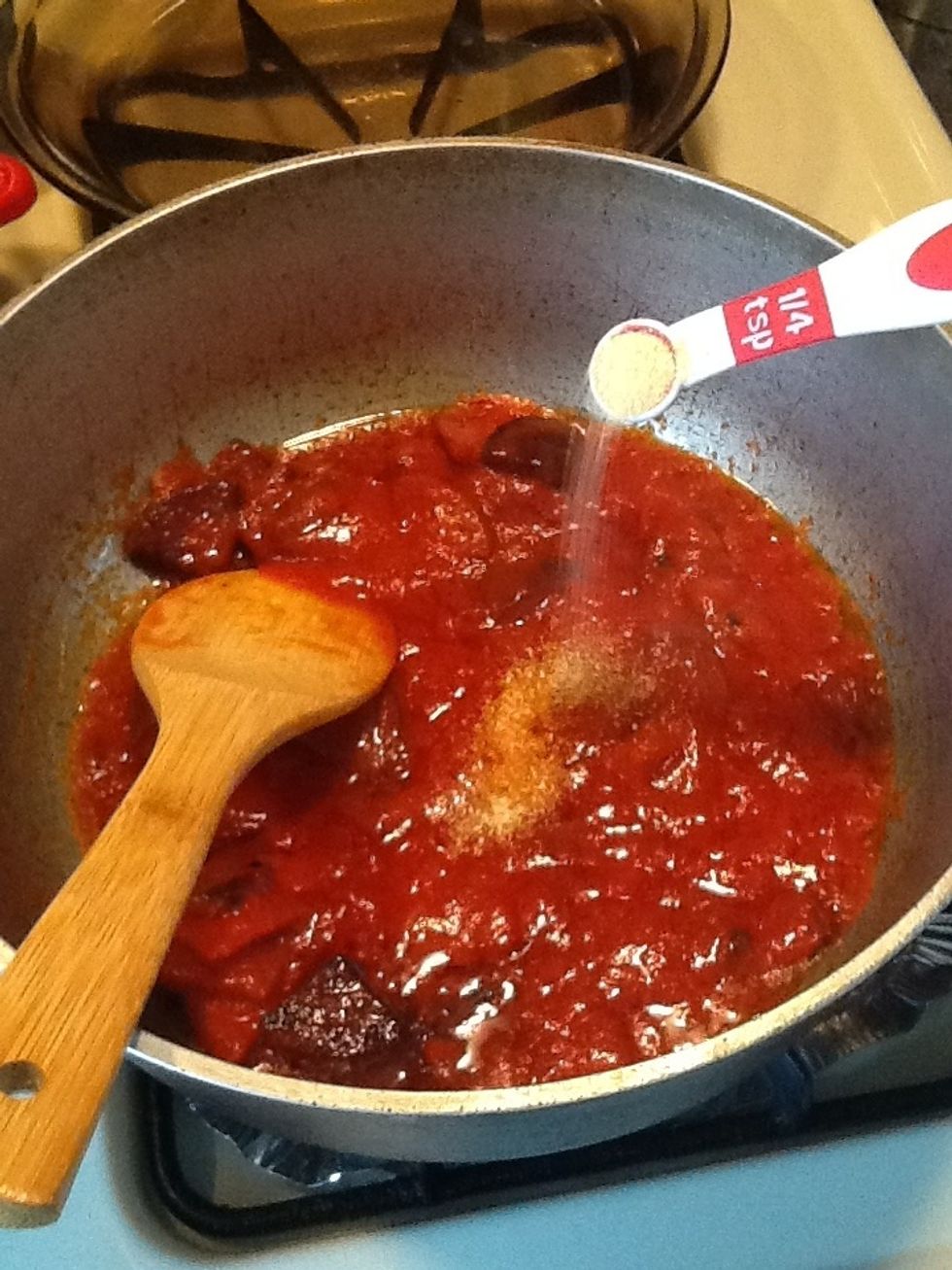 The onion powder as well.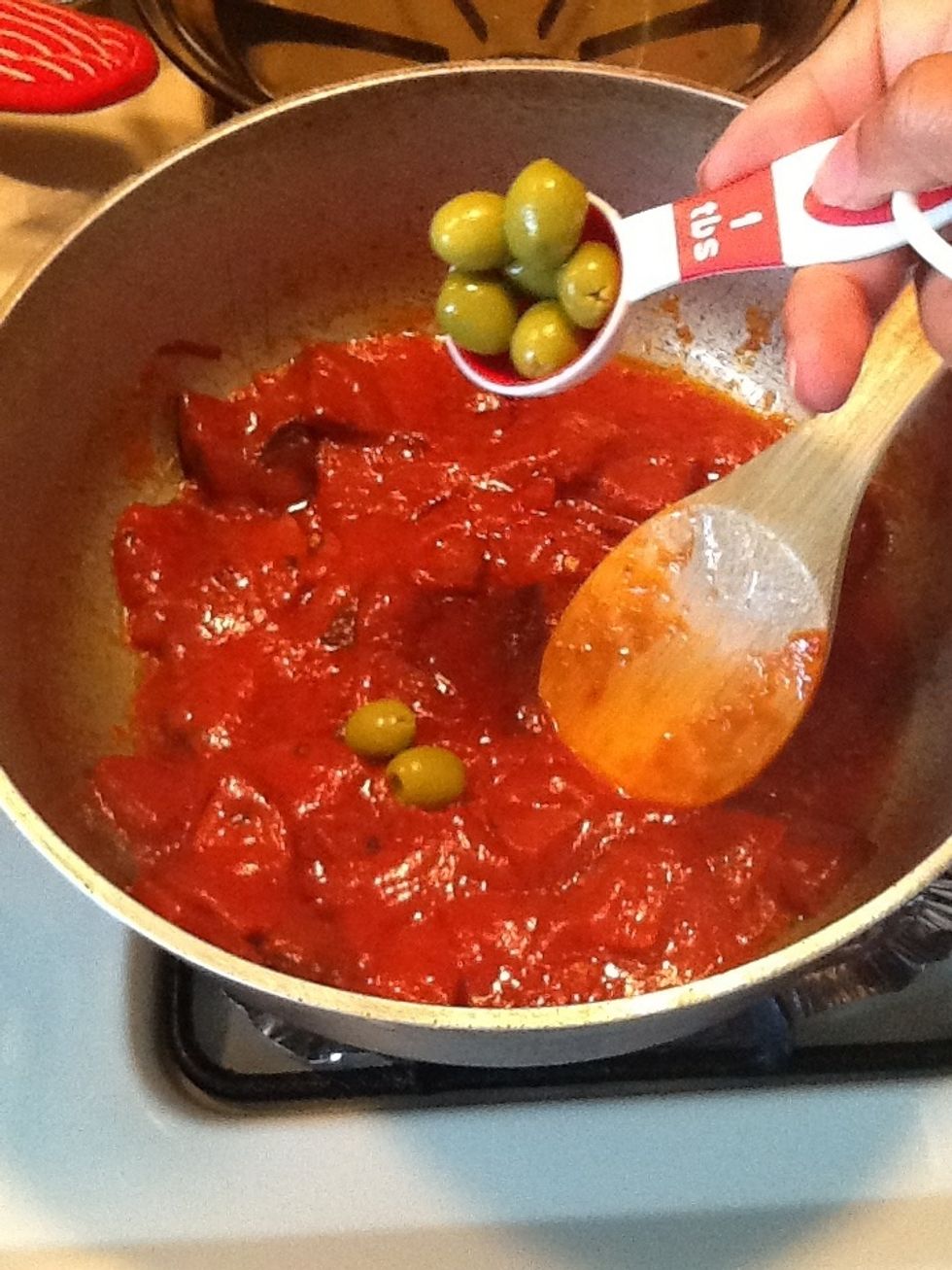 Lastly the olives.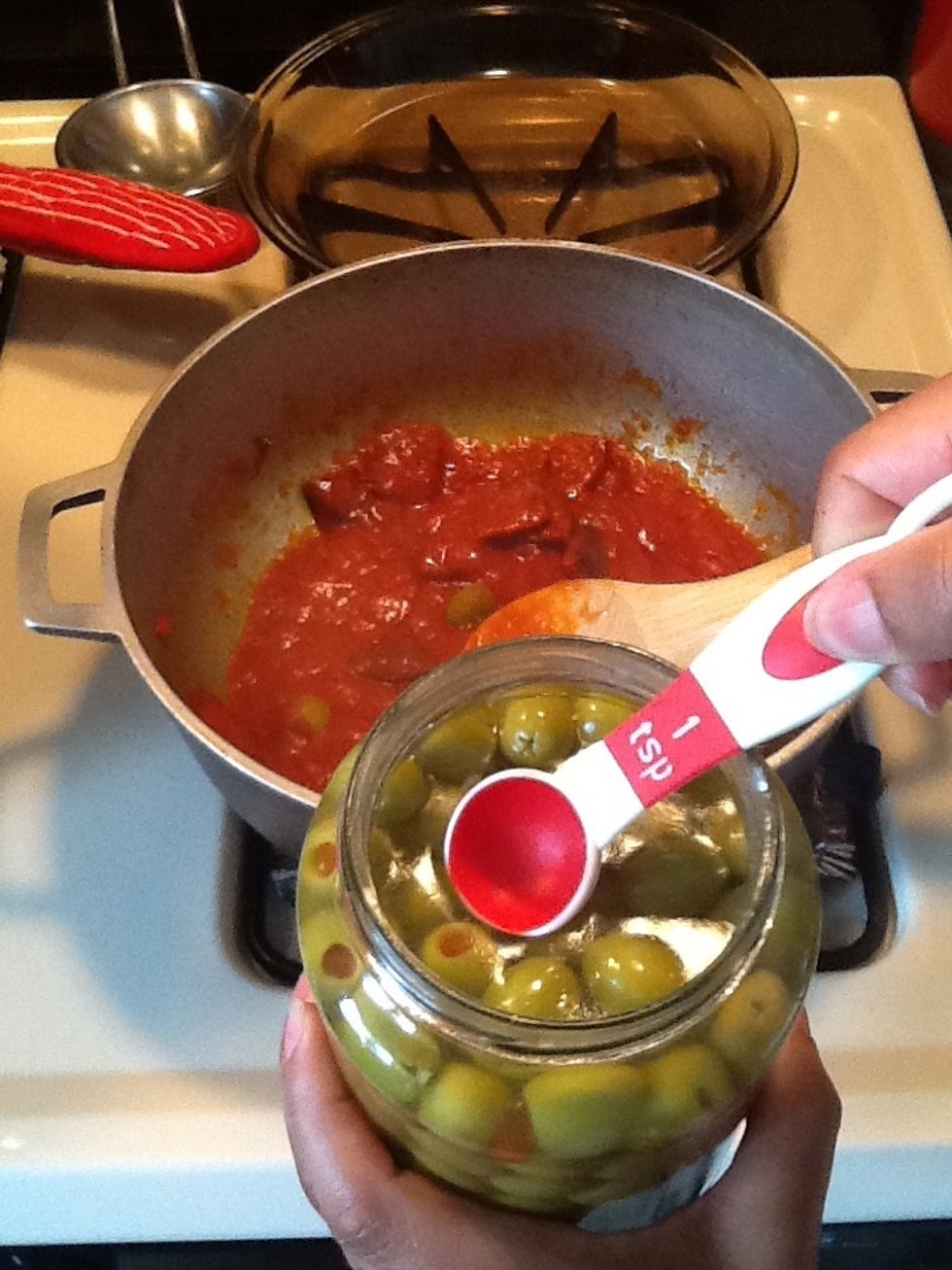 I like to take a tsp or two of the olive juice and then add it to the sauce.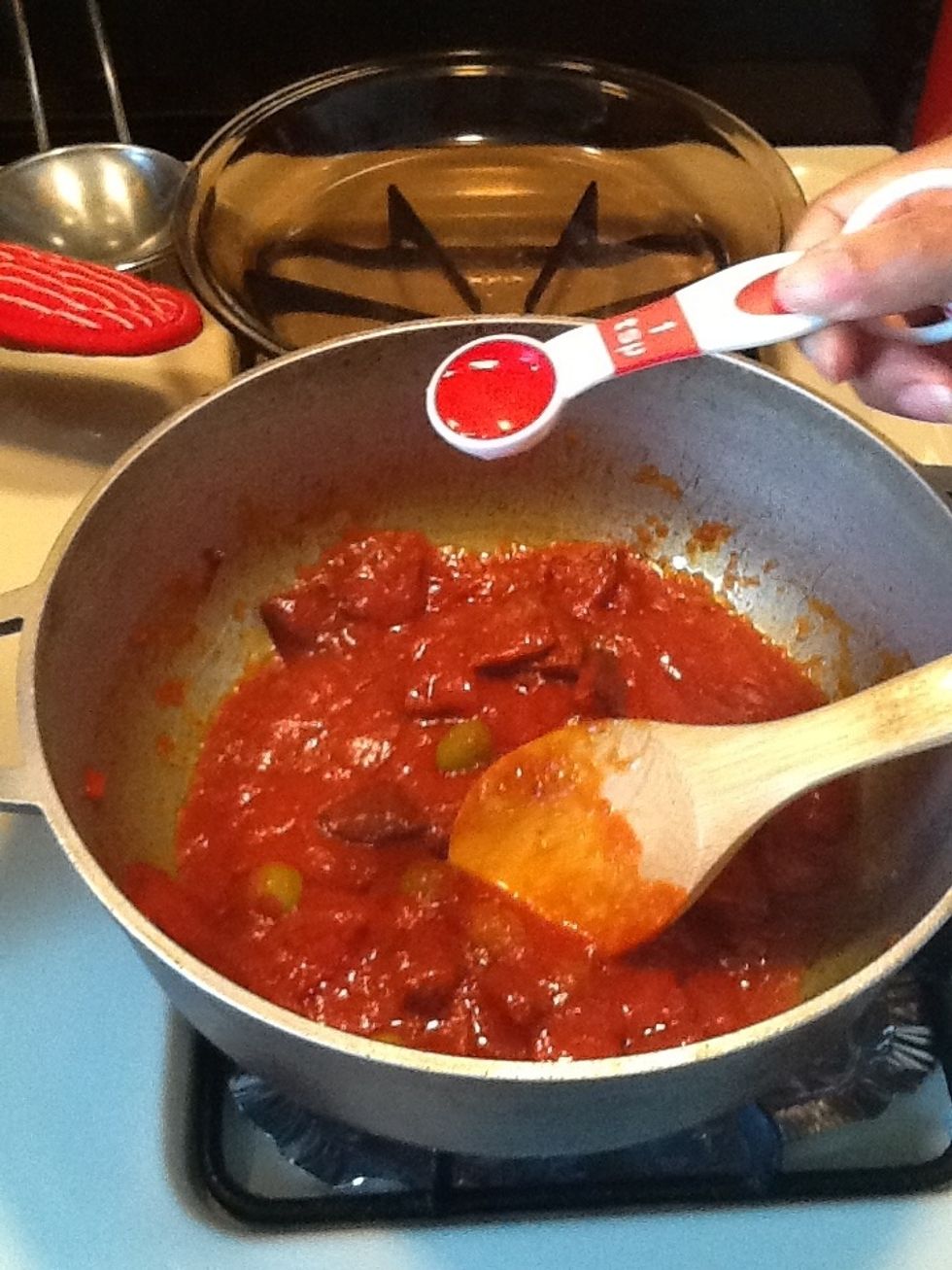 Some people use vinegar. Use whatever you want, vinegar or olive juice .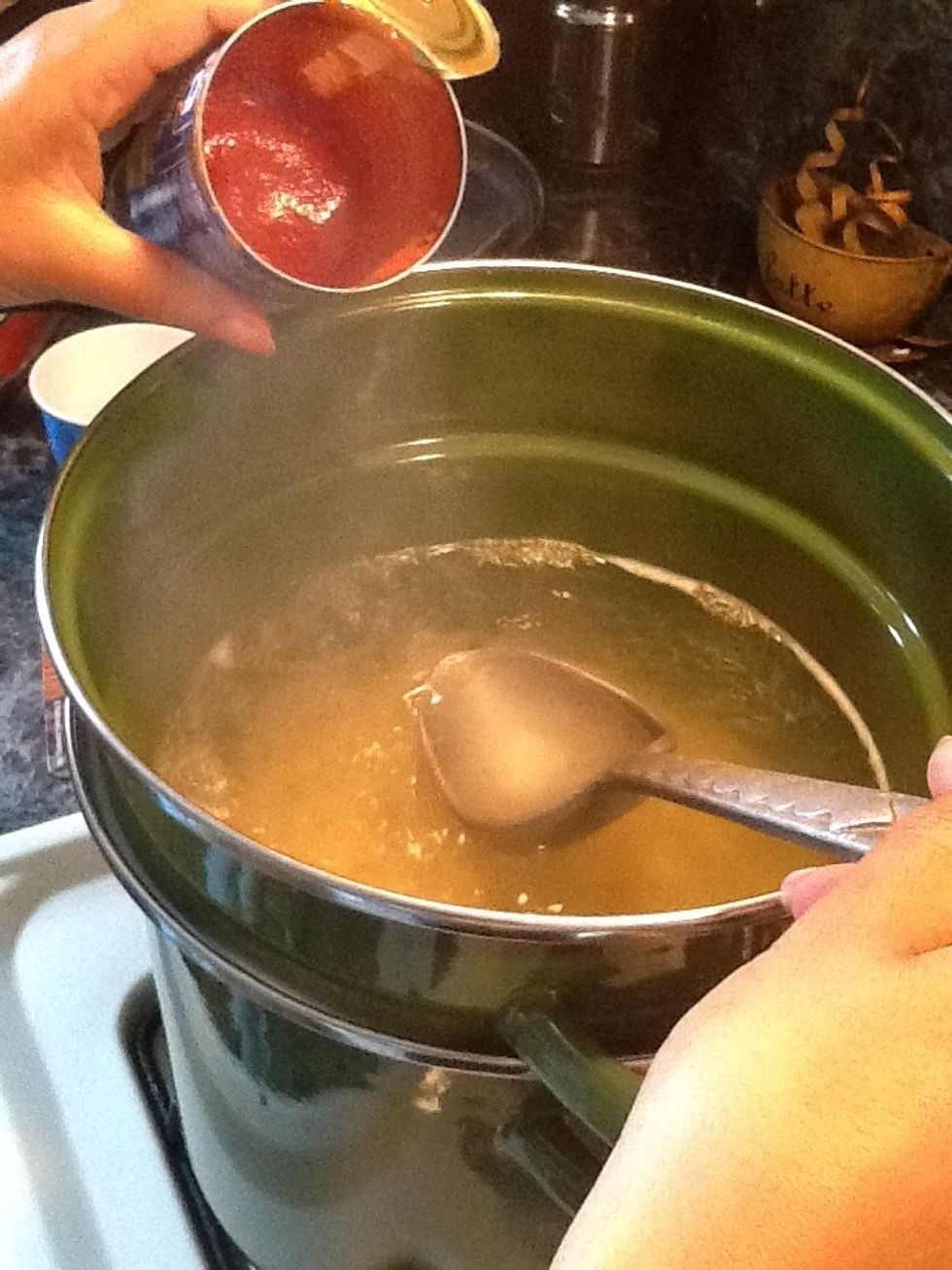 Remember the can? well go get it and lets remove some of the water from the spaghetti.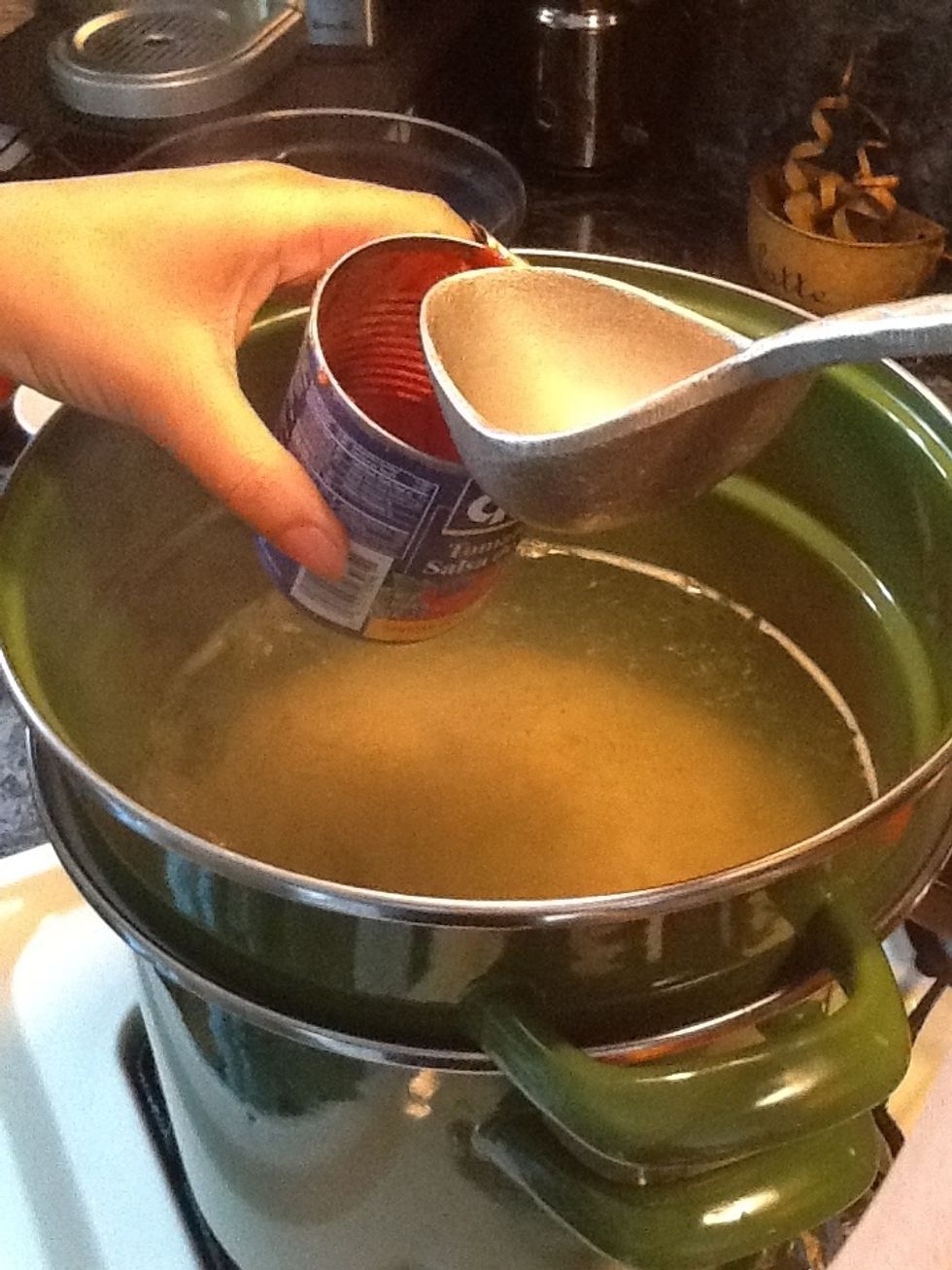 And lets add it to the empty can. About 1/2 can worth of water. NOT a full can of water.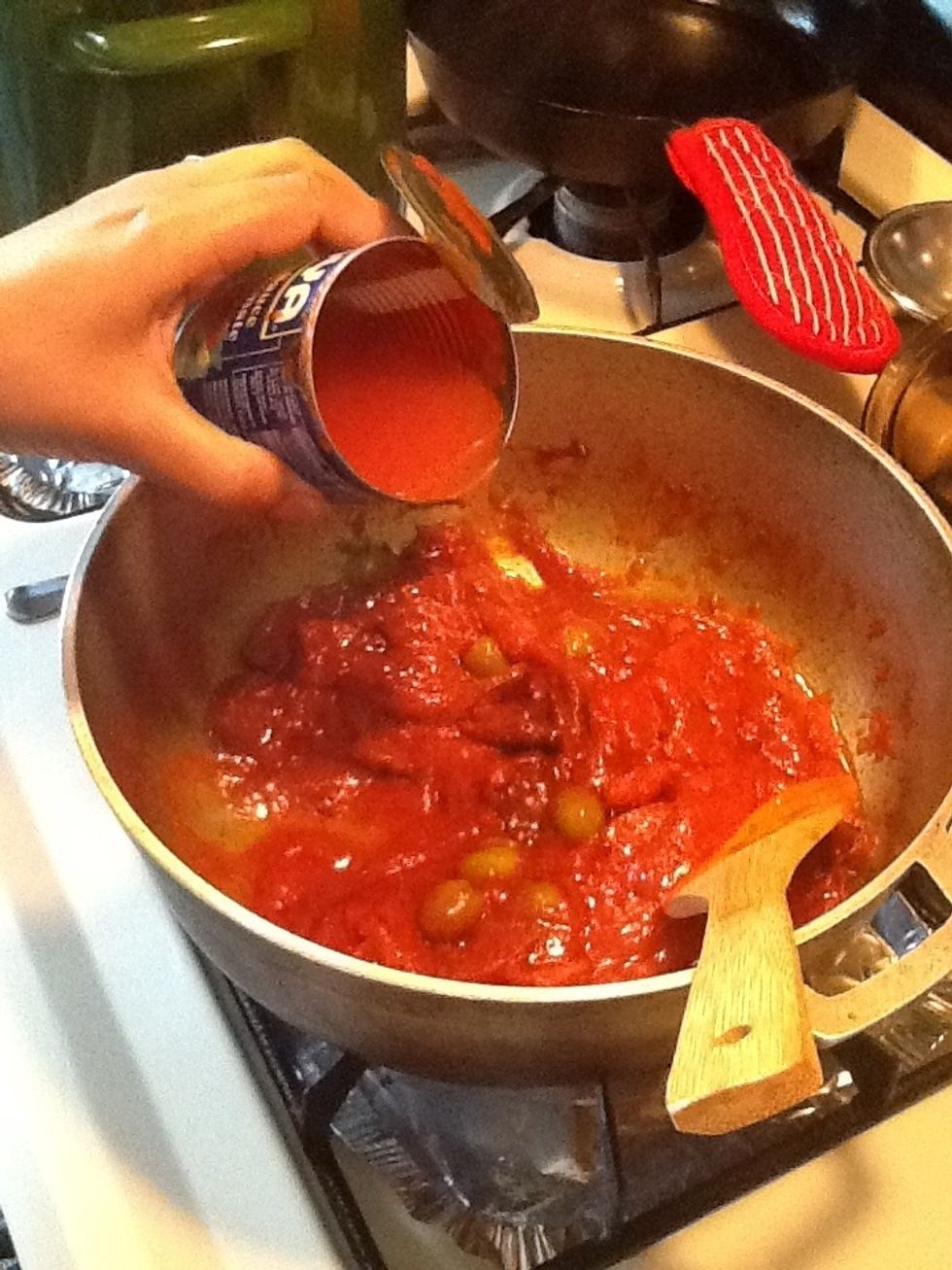 Add the water to the sauce.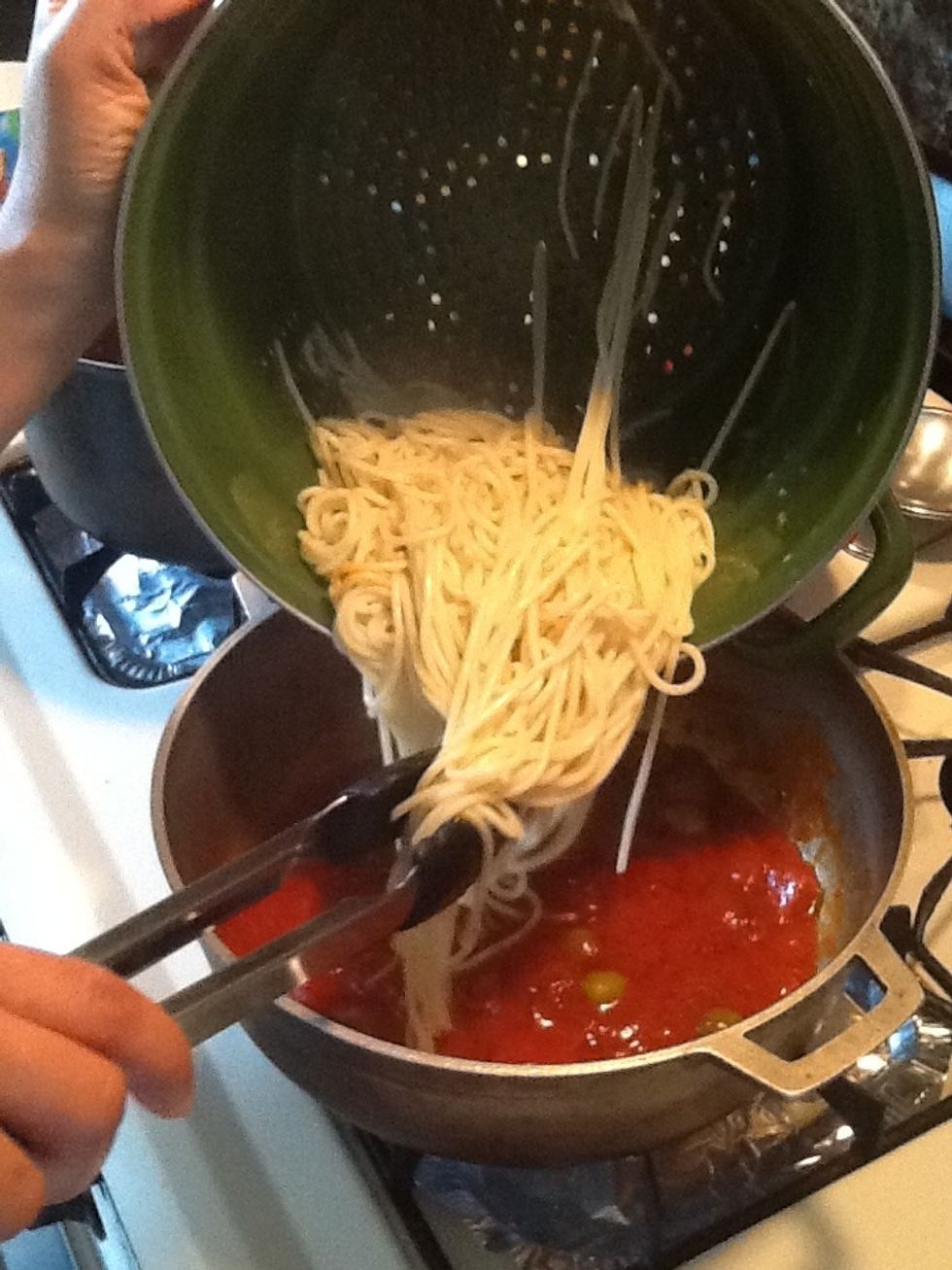 Add the cooked spaghetti to the sauce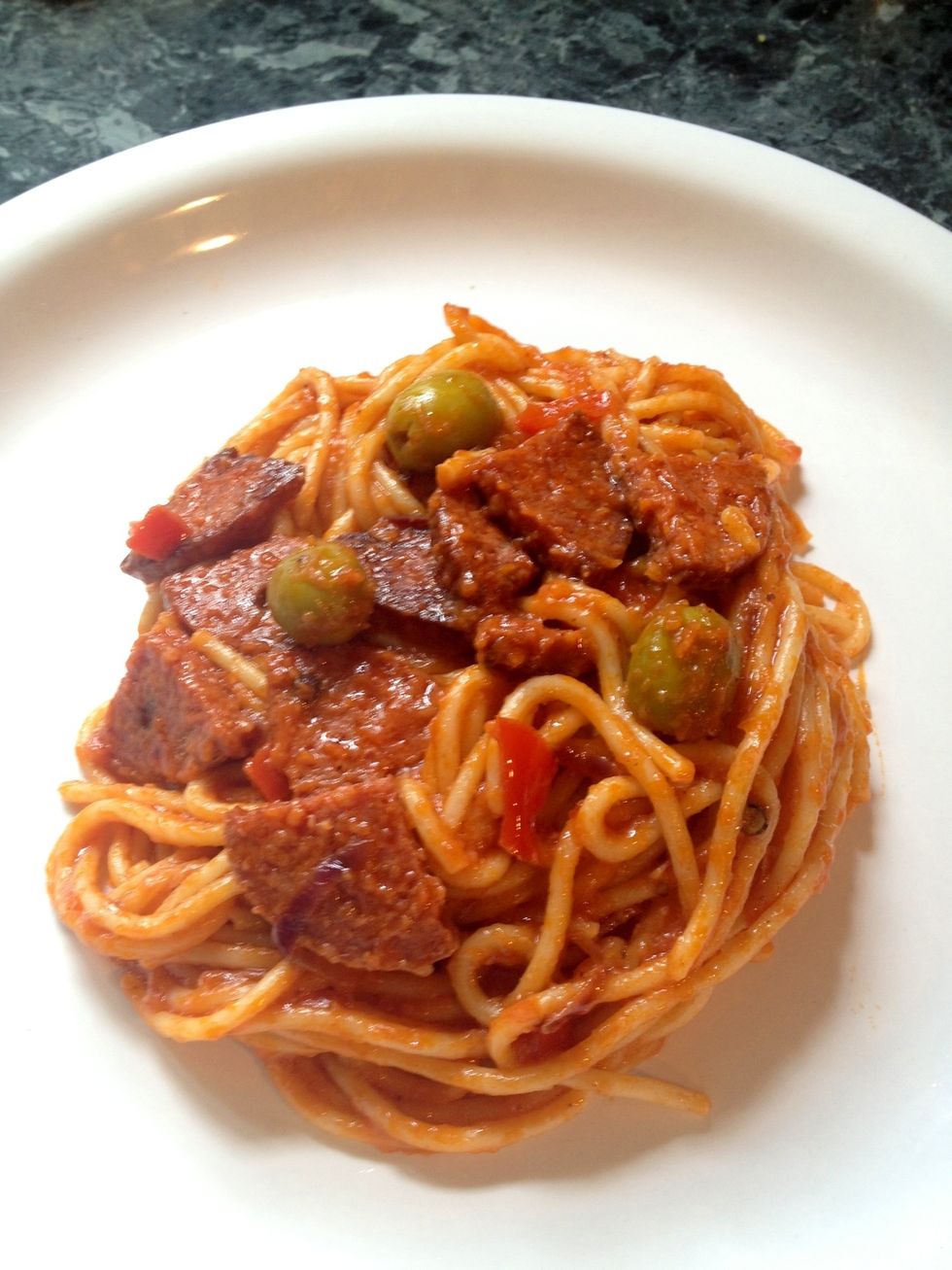 Enjoy this meal for lunch with a side of sweet plantains or for dinner with white rice. The way my mom served it.😃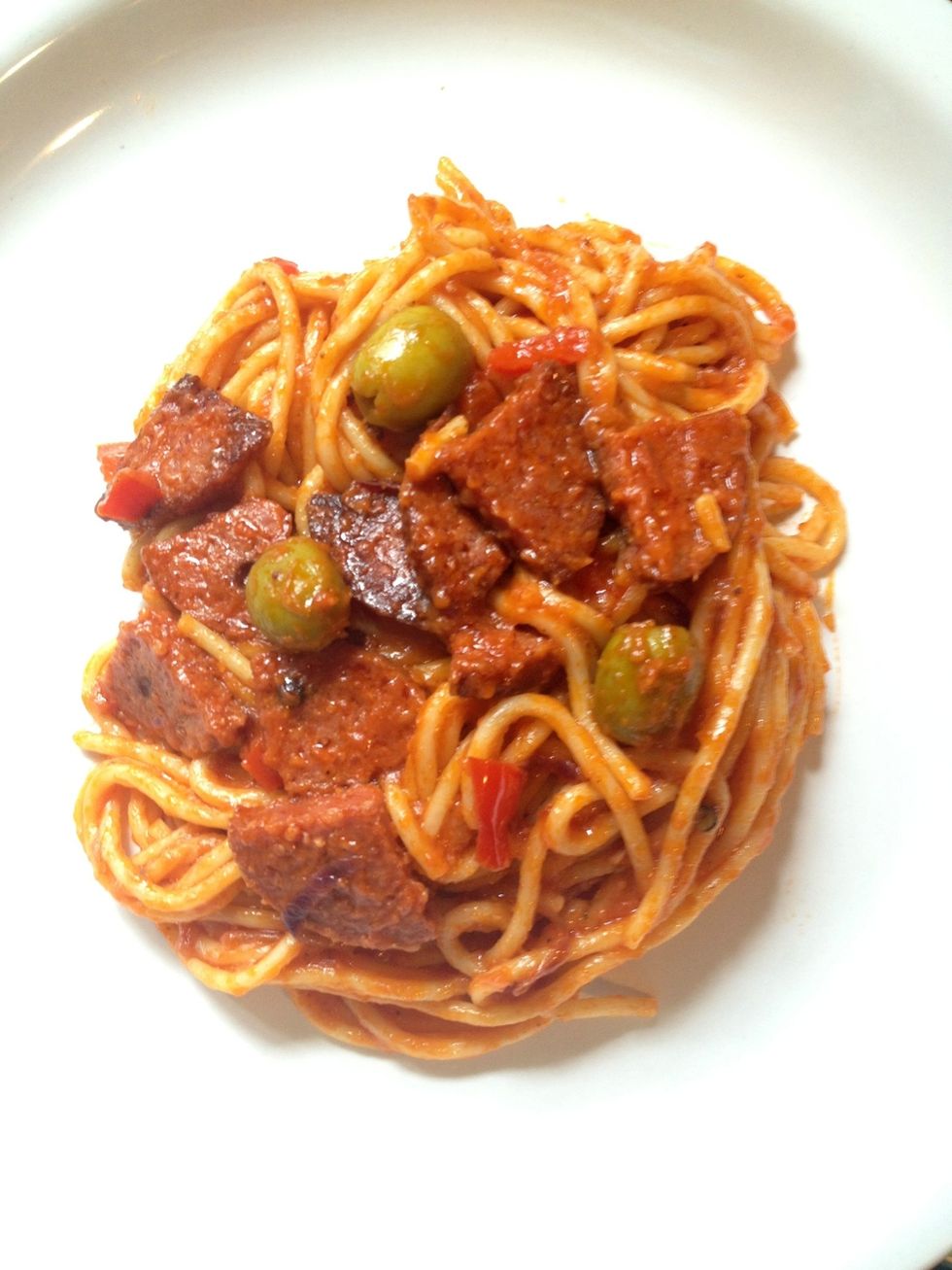 Nomnom.😍😍
1/2lb Thin spaghetti, 8oz. This serves 4 people
Dominican salami, chopped
Less than half of a red pepper,diced
Less than half of red onions,diced
1.0Tbsp Tomato bouillon with chicken flavor(knorr)
1.0 Heaping Tablespoon of stuffed olives
1/4tsp Garlic powder
1/4tsp Onion powder
12.0oz tomato sauce (1 1/2 cans)
1.0Tbsp Oil
Pepper to taste
Cilantro(optional)