Soak bamboo leaves in warm water until soft.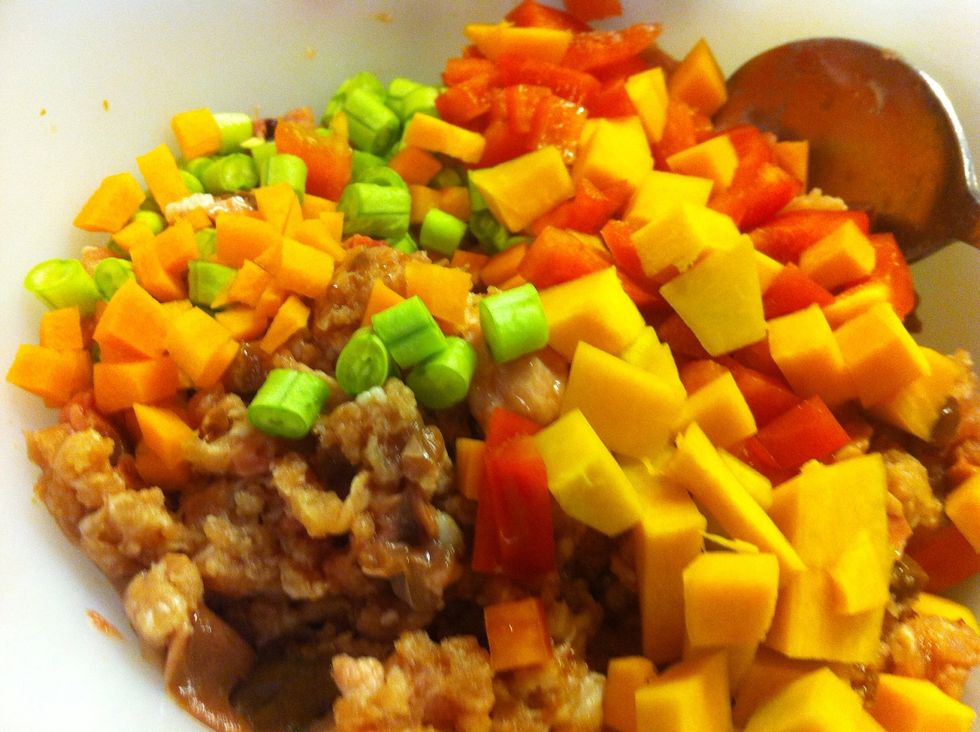 Mix minced pork, chopped liver n chopped vegetables together. Add a table spoon of molasses. Mix well.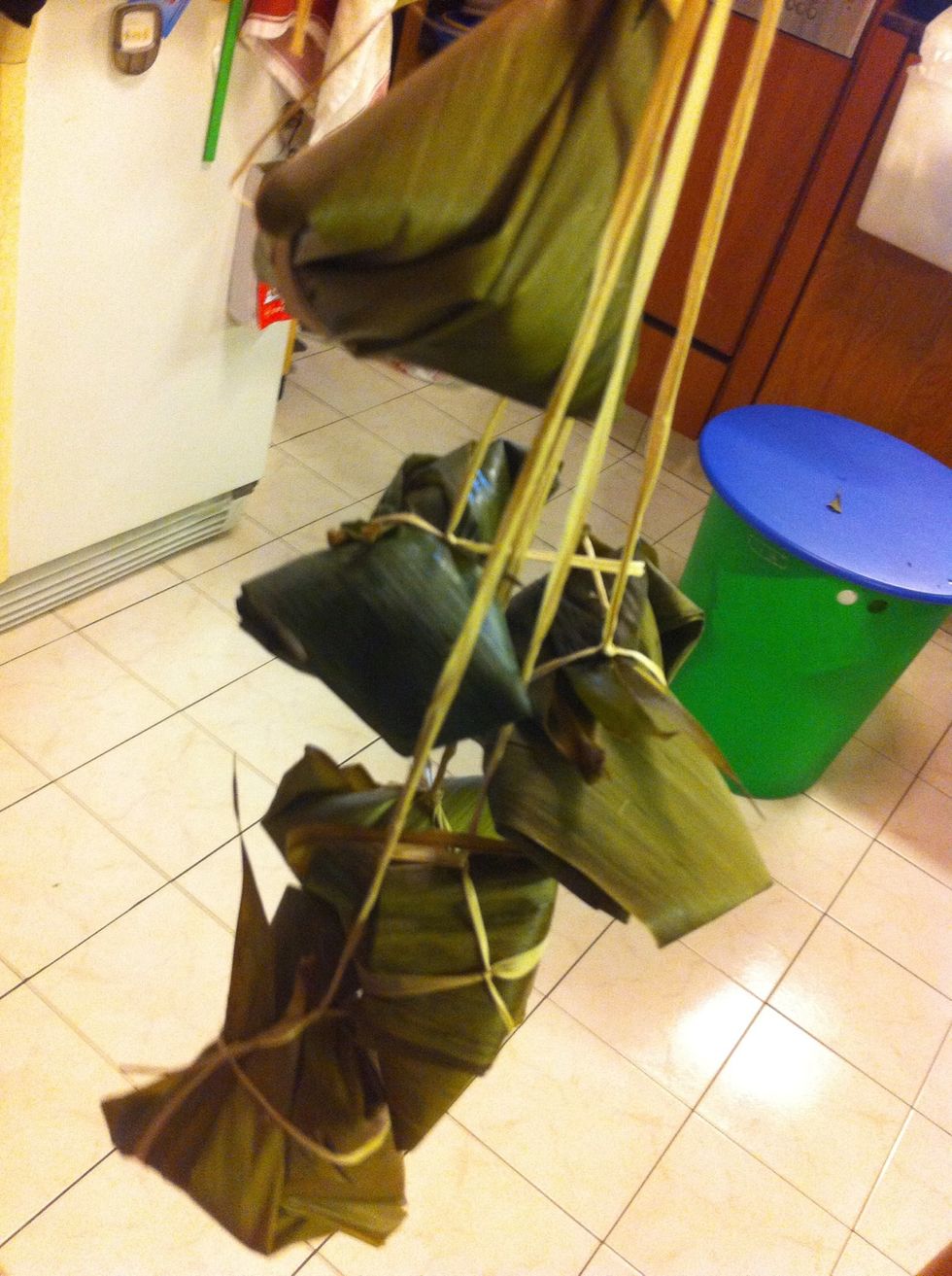 Wrap in softened leaves and tie tightly. Steam for 30 min in steamer.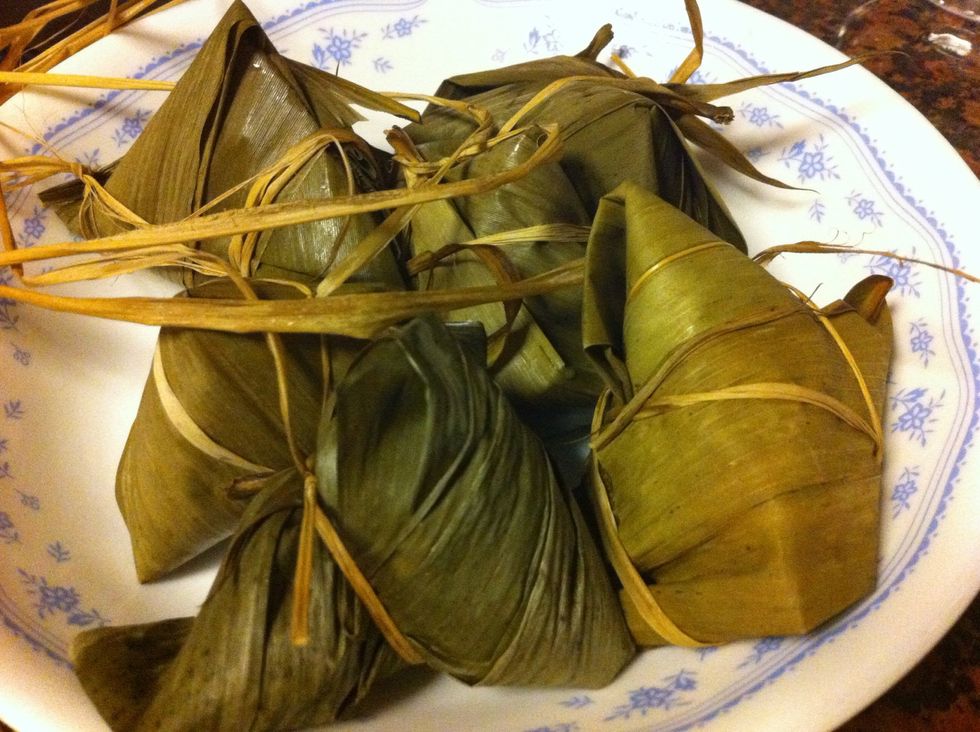 After steaming for 30 min.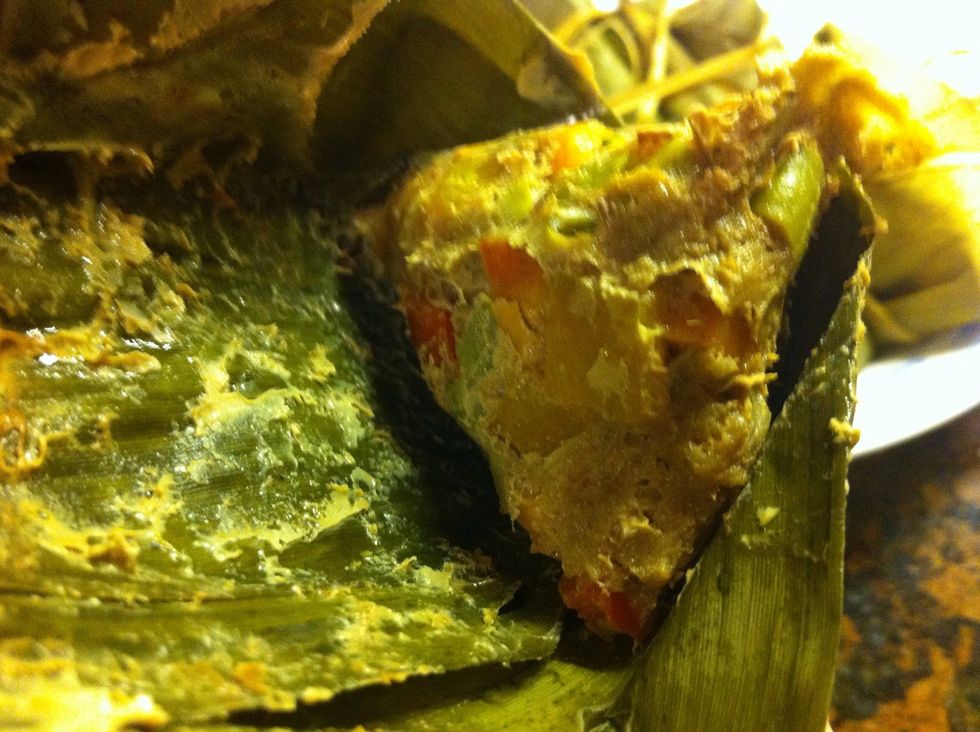 This is what it looks like inside.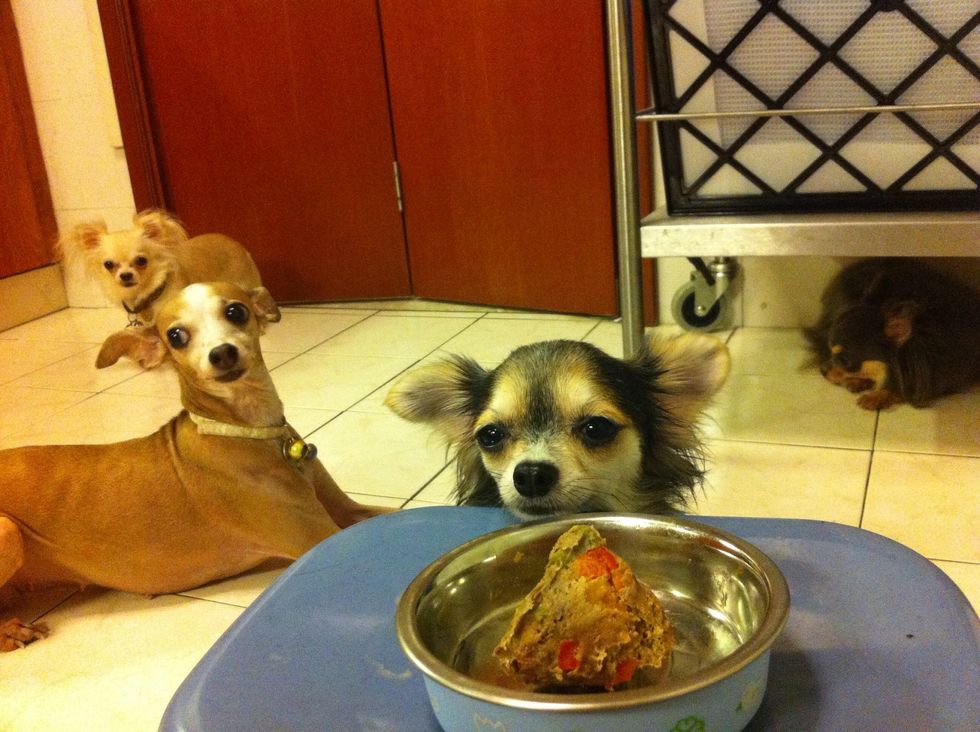 My taste testers waiting to try the bak zhang! ❤🐶
Pork
Liver chopped
Bell pepper chopped
Carrot chopped
Long beans chopped
Pumpkin chopped
1.0Tbsp Molasses
Bamboo leaves for wrapping
String for tying