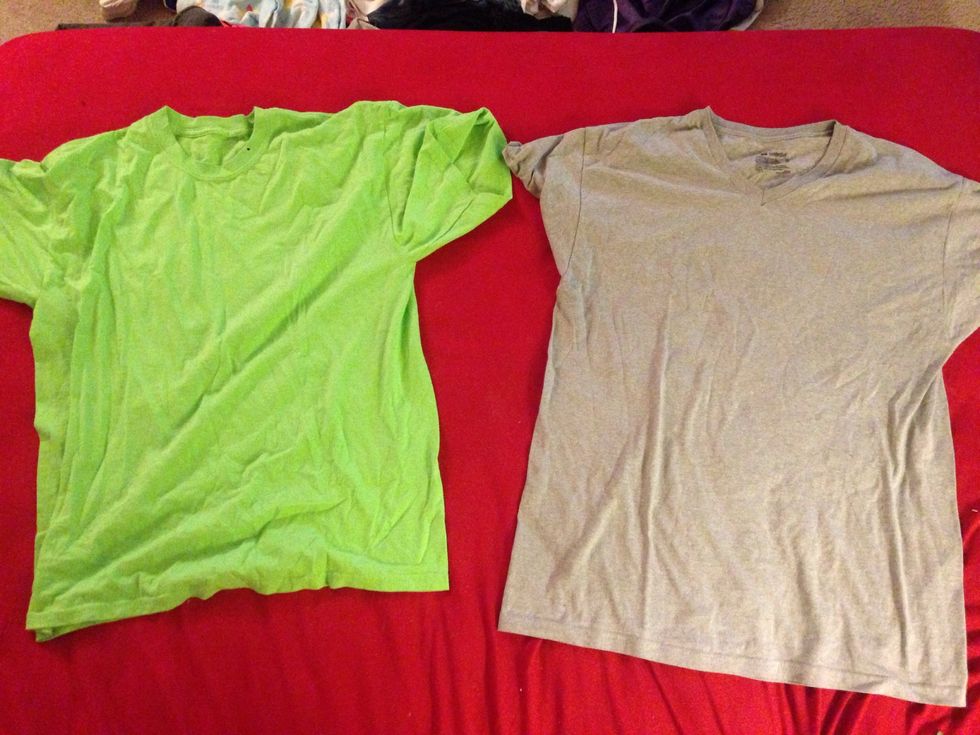 Get 2 old t-shirts and lay on flat surface.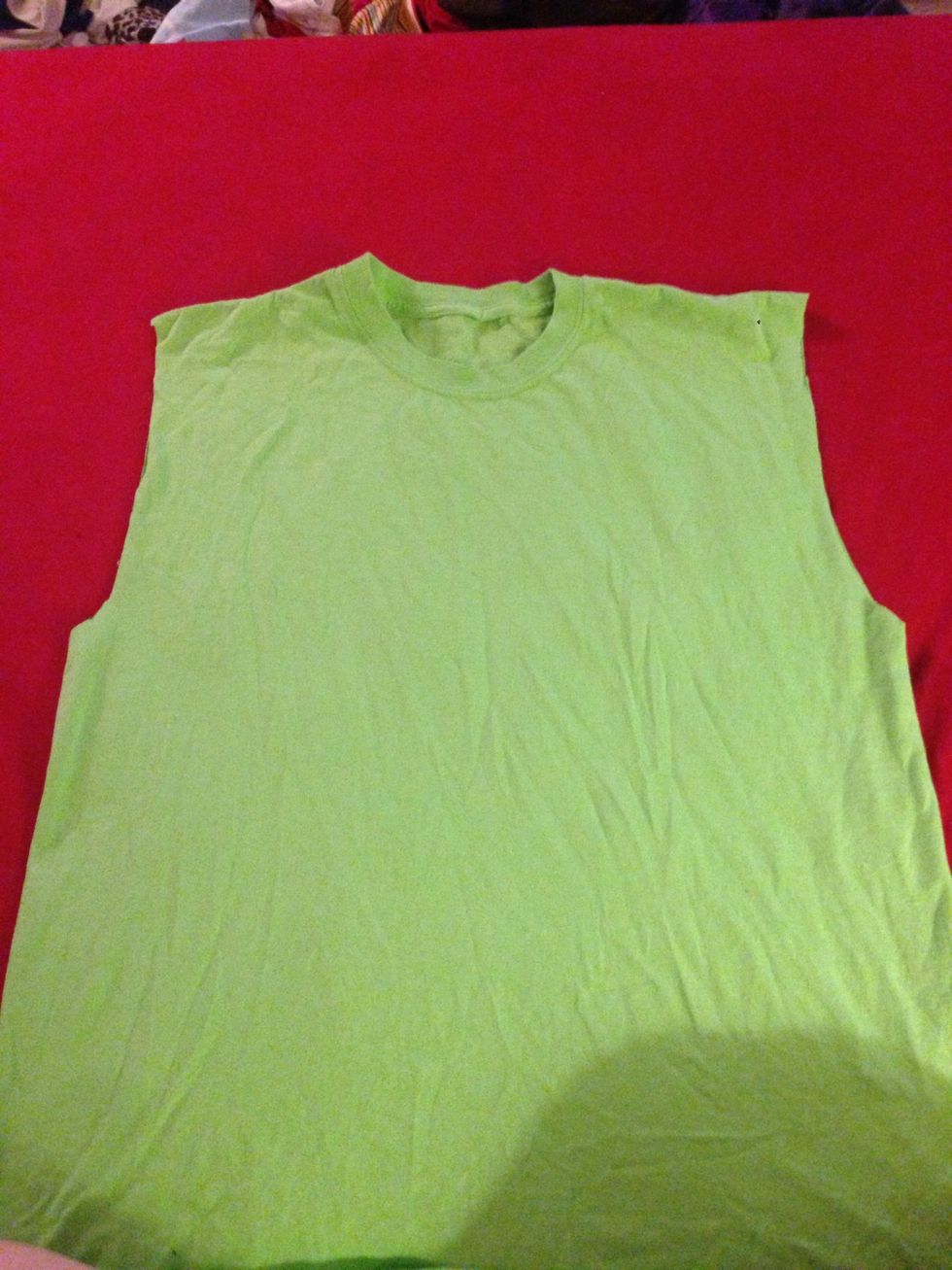 Cut sleeves off both shirts.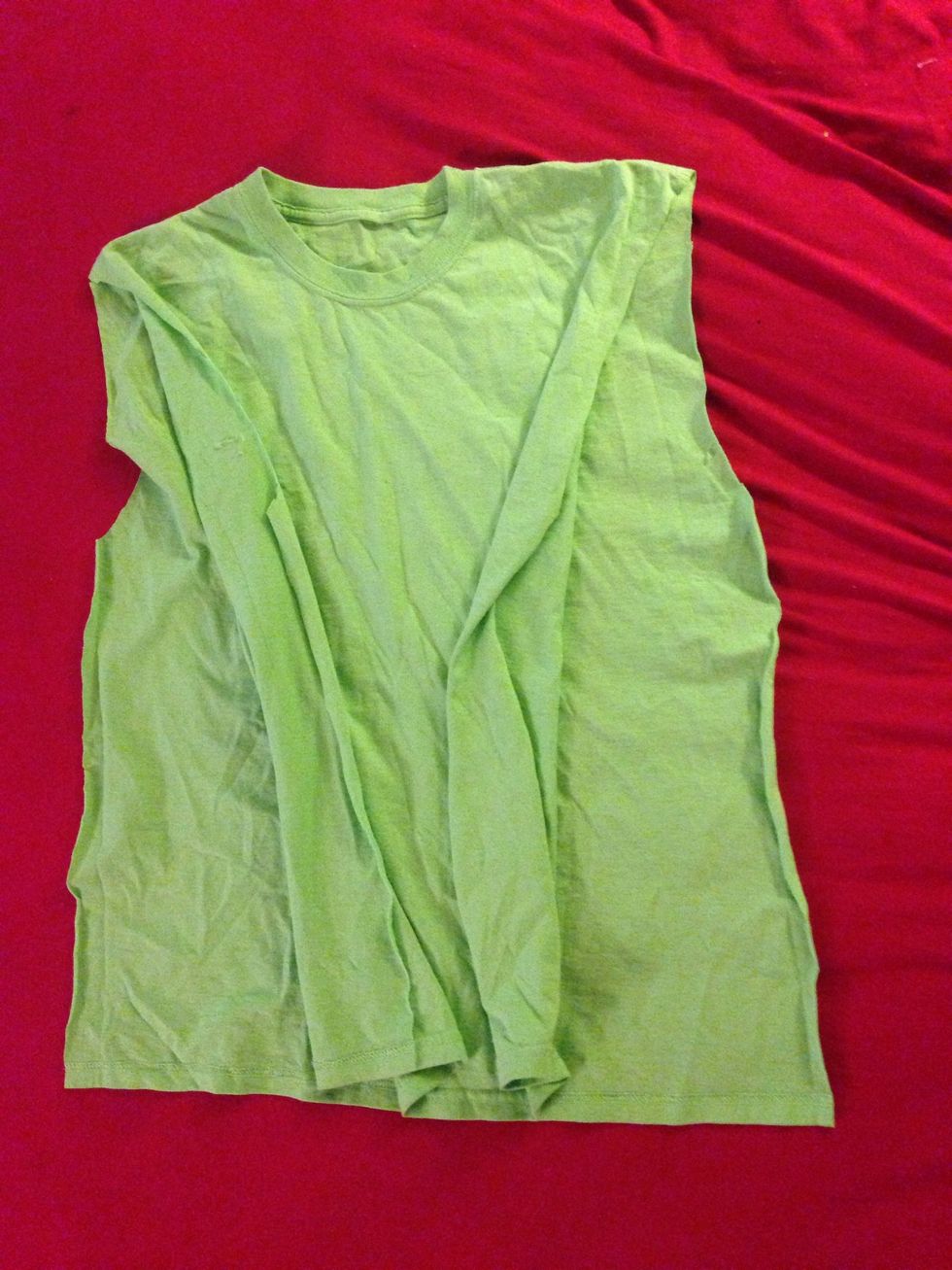 Once sleeves are off cut both sides of both shirts.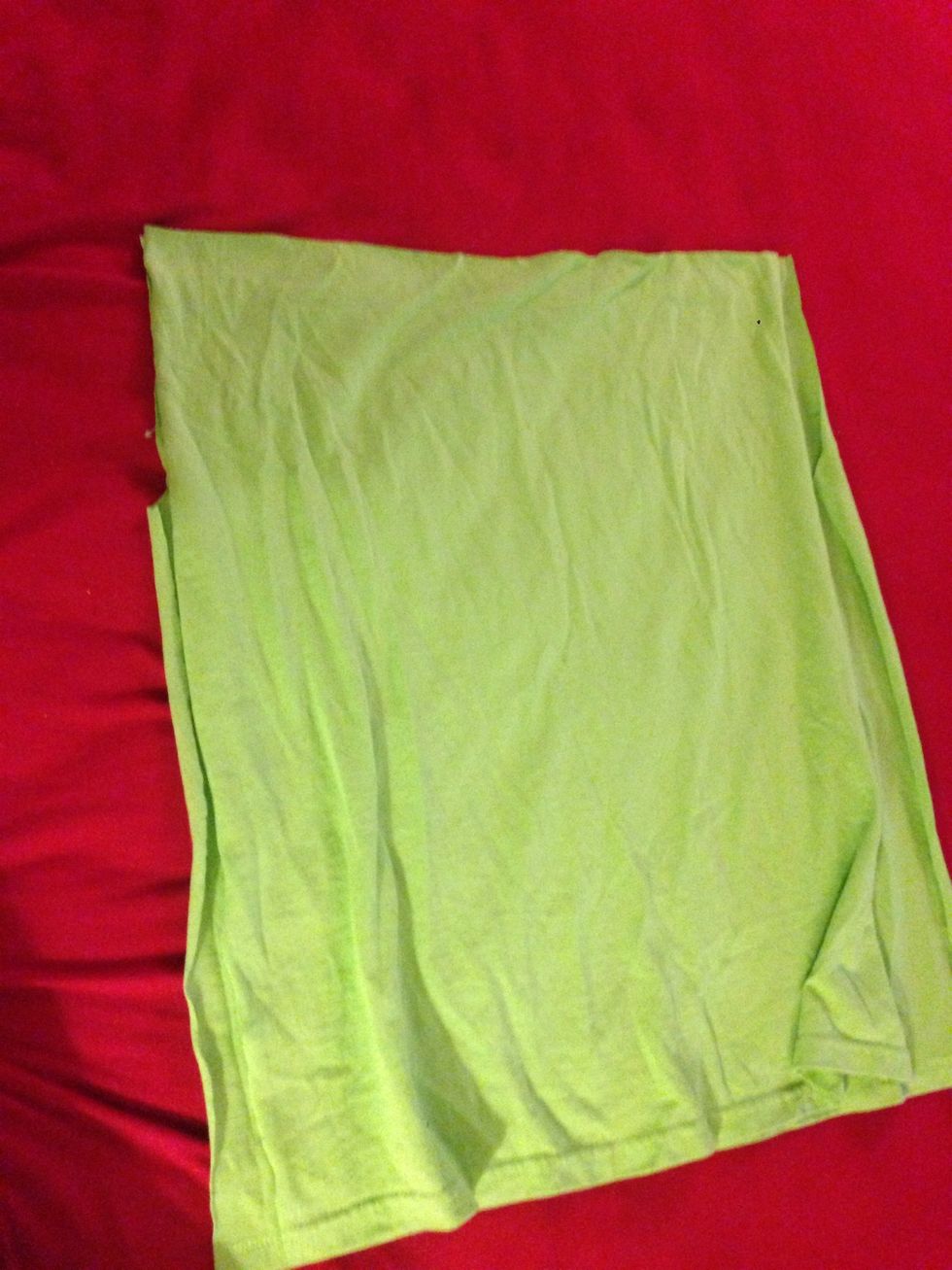 Cut off neck of both shirts so you have 2 pieces for each shirt.
Take one half/piece from each shirt.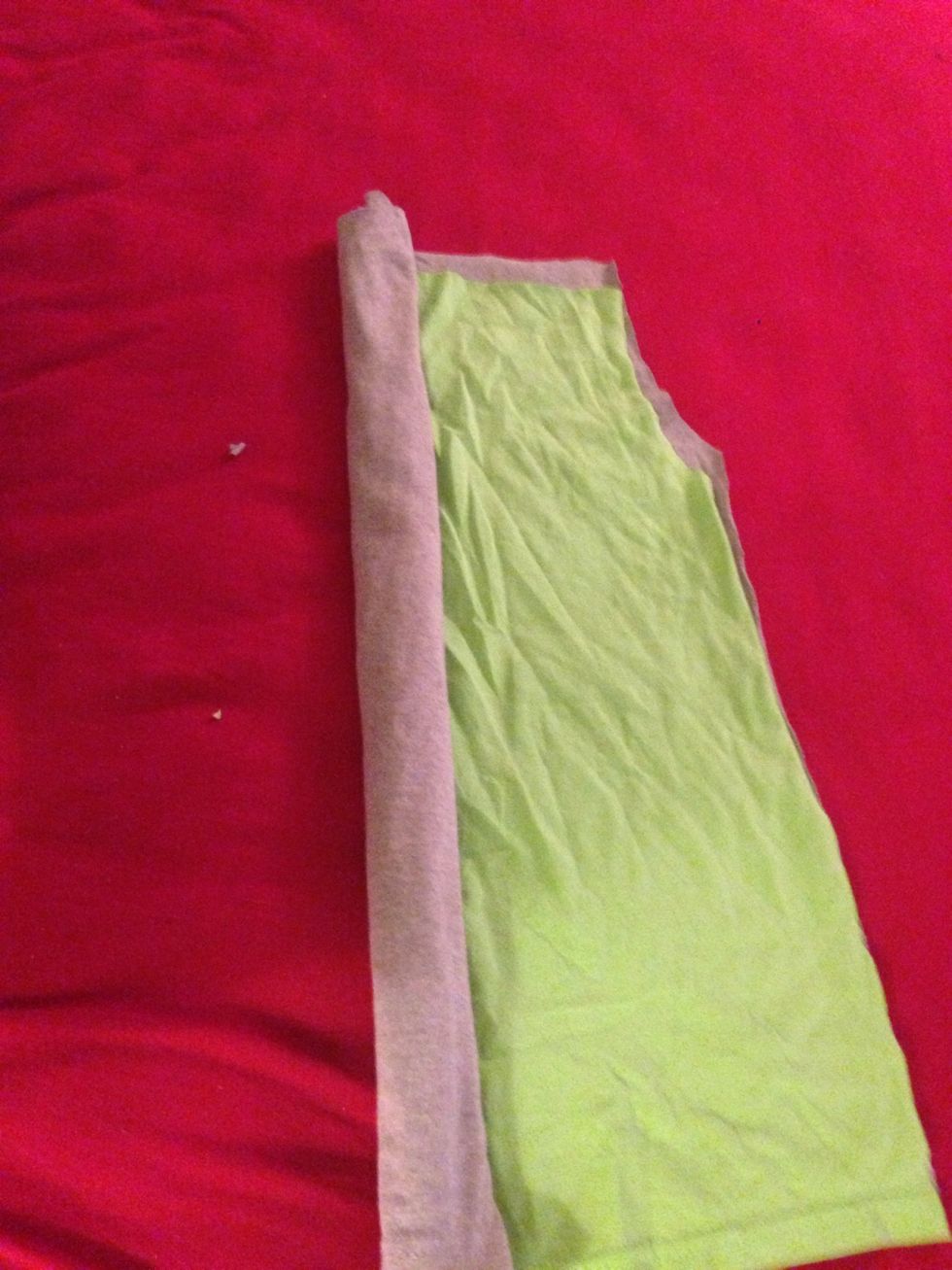 Put shirts on top of each other and begin to roll.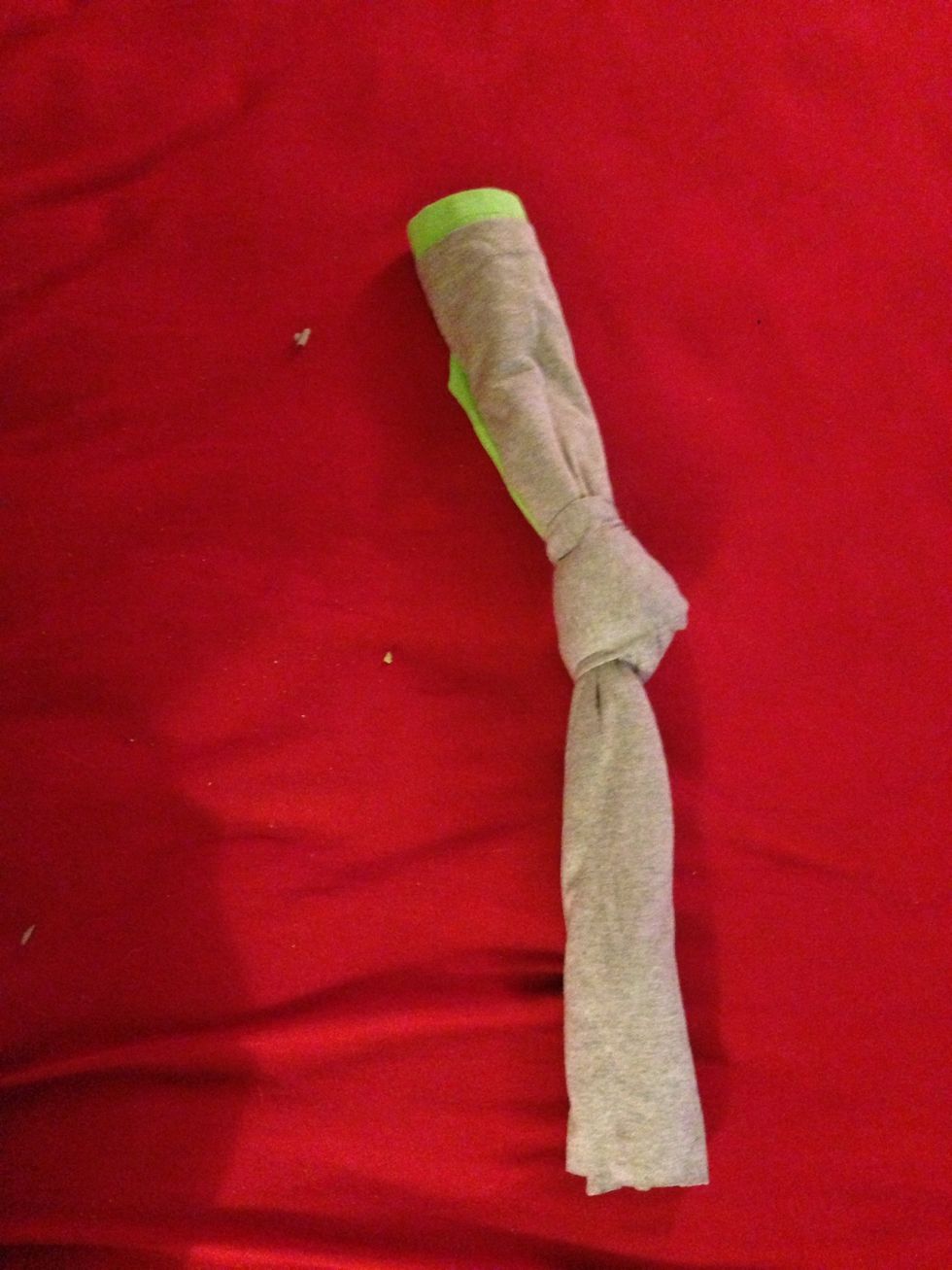 Once all rolled up take middle and tie a knot.
After tying cut ends into strips and done!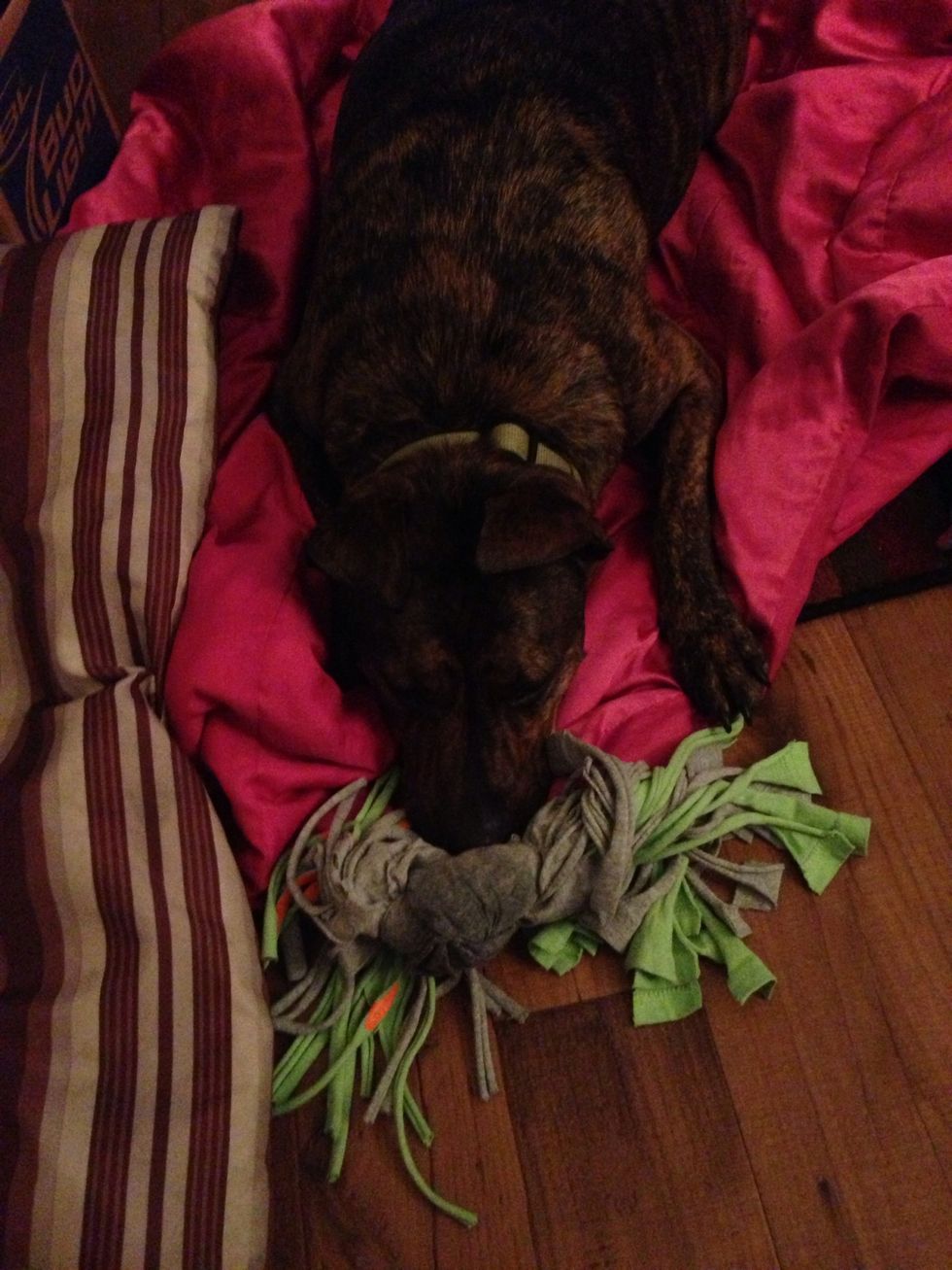 Dog toy made from old t shirts that is easy, cheap, and your dog will love it!!
2.0 Old t-shirts
1.0 Pair of scissors