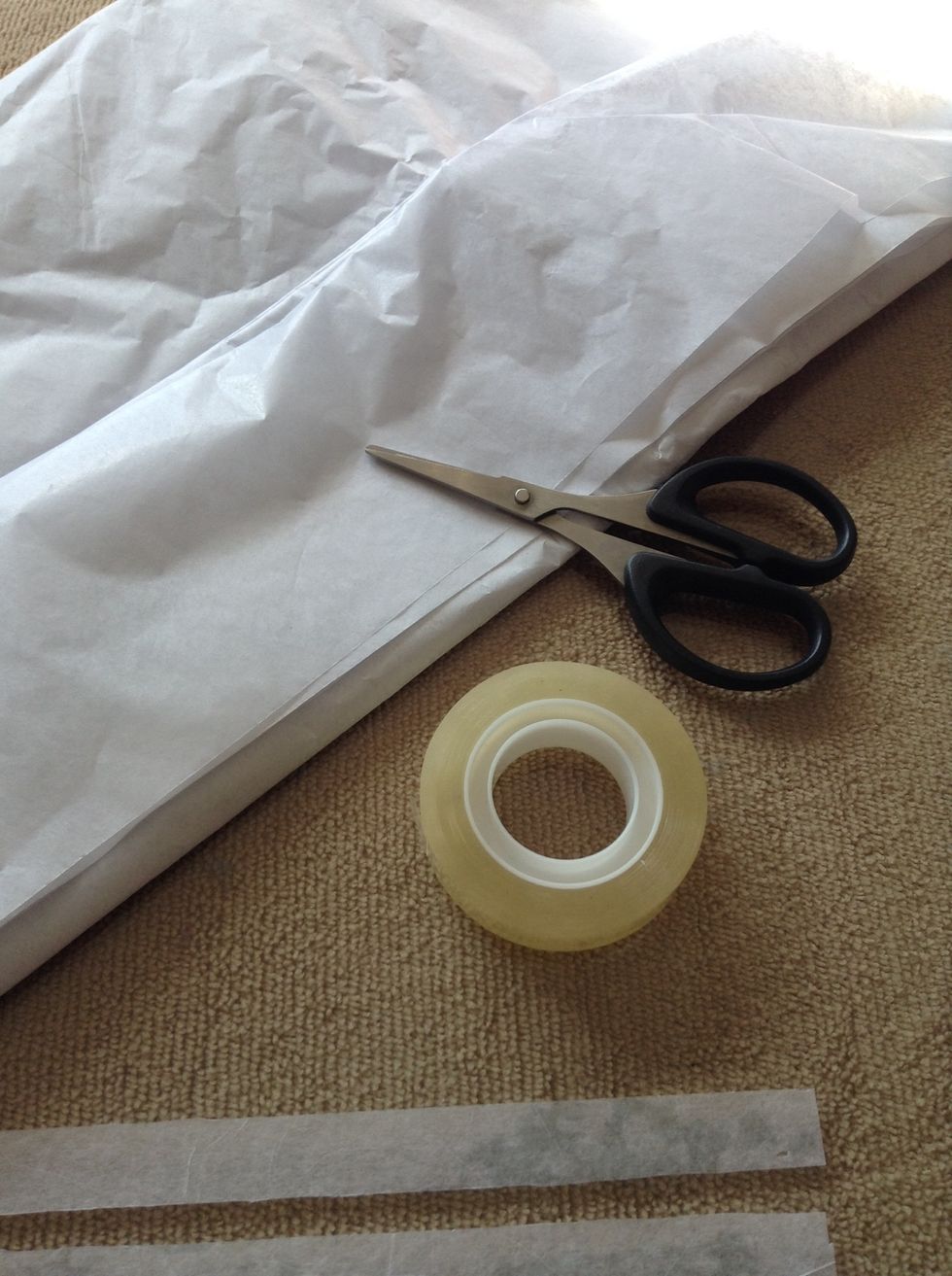 First, you'll need your white tissue paper & double sided clear tape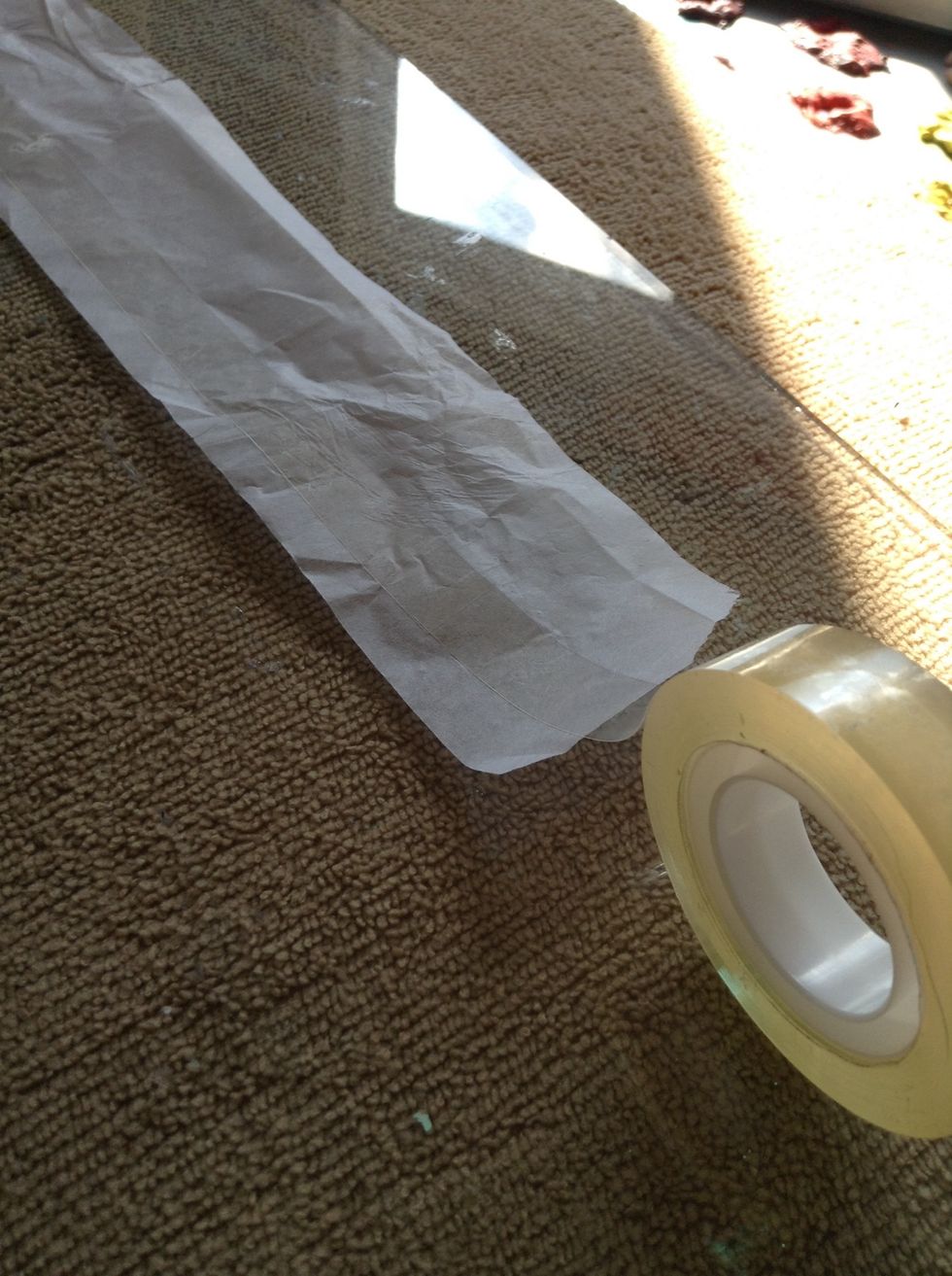 Second, you will place your double sided tape onto a strip of white tissue paper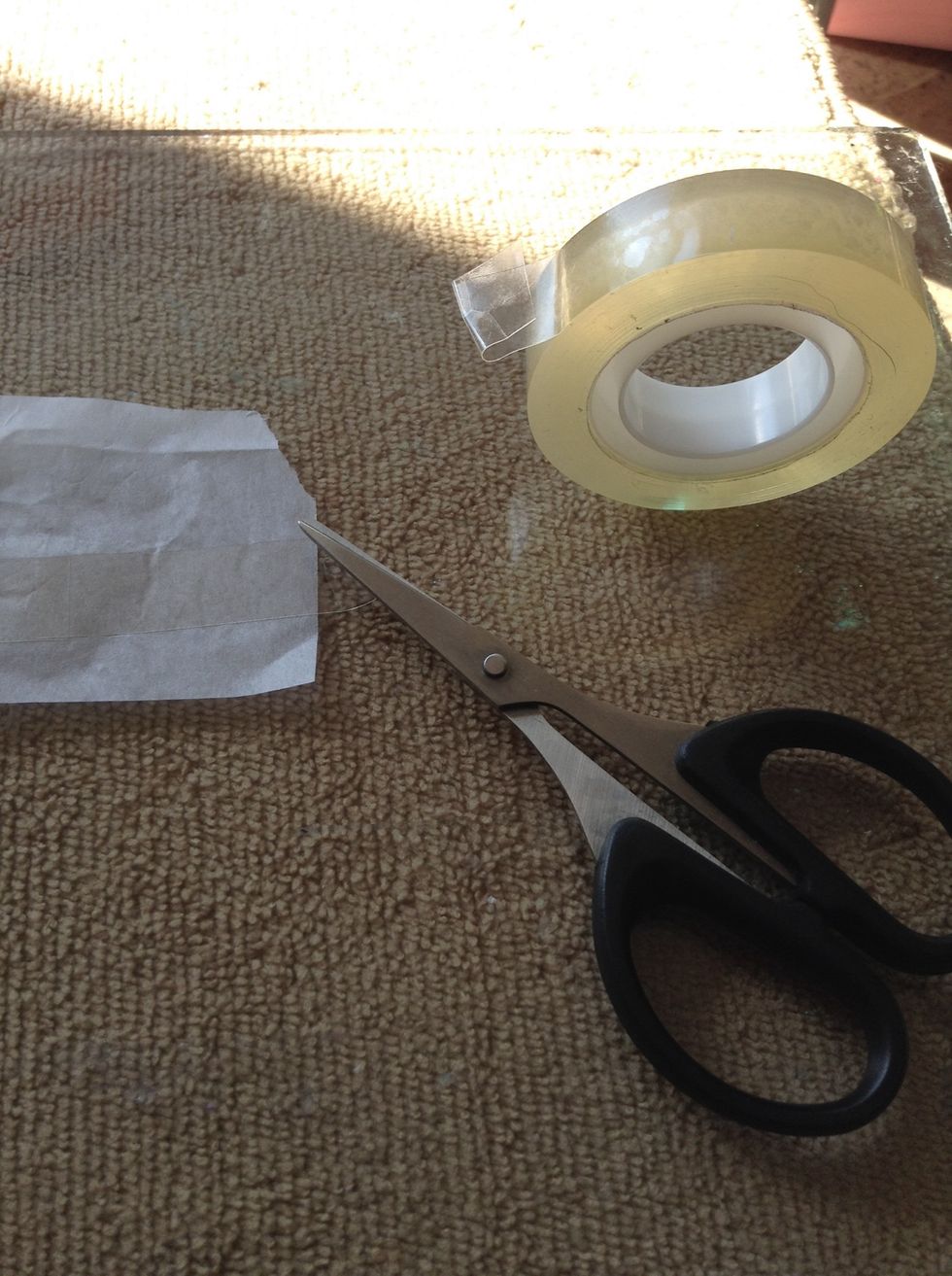 Make sure to cut the end off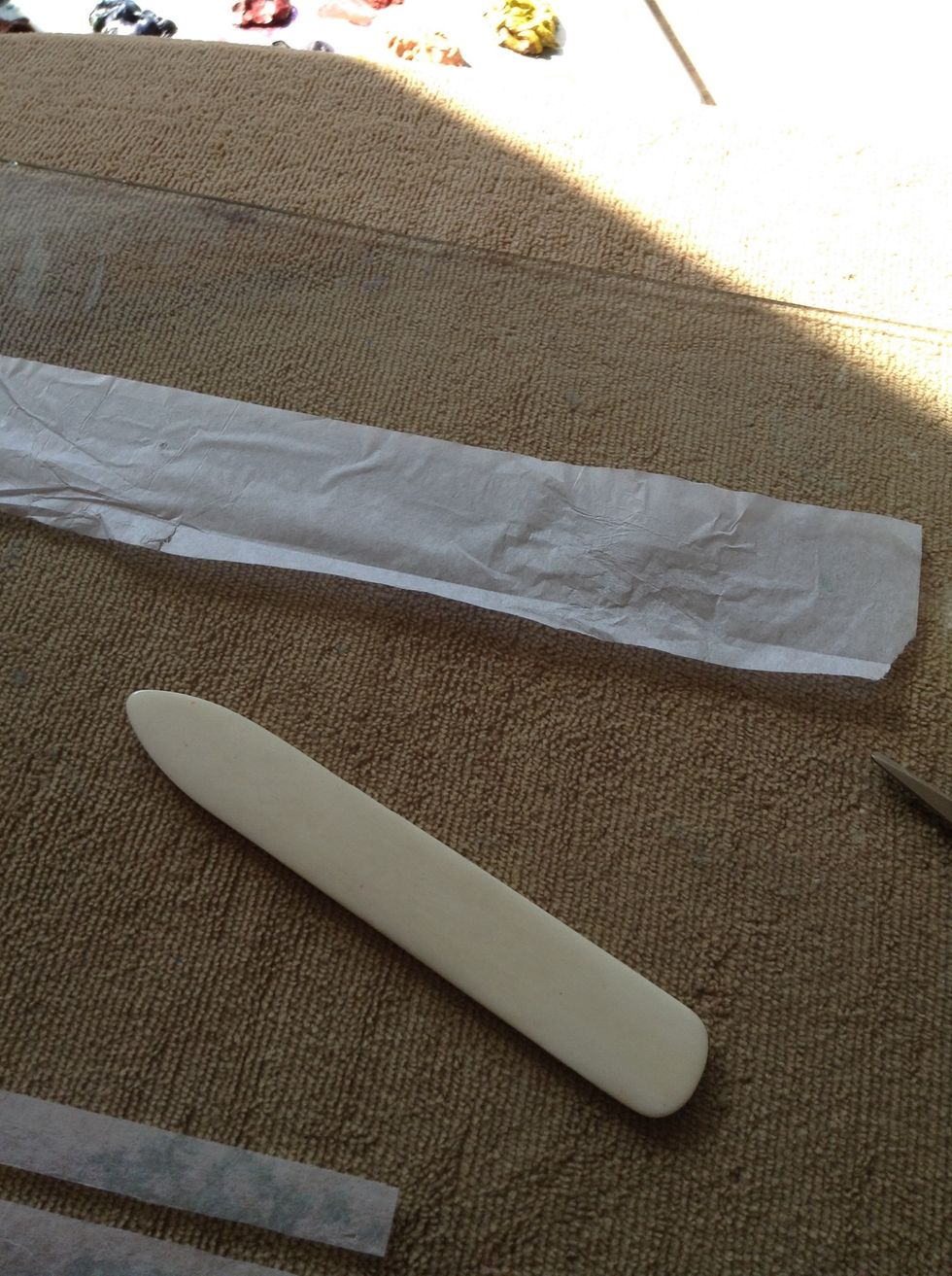 You will need your bone folder for this part...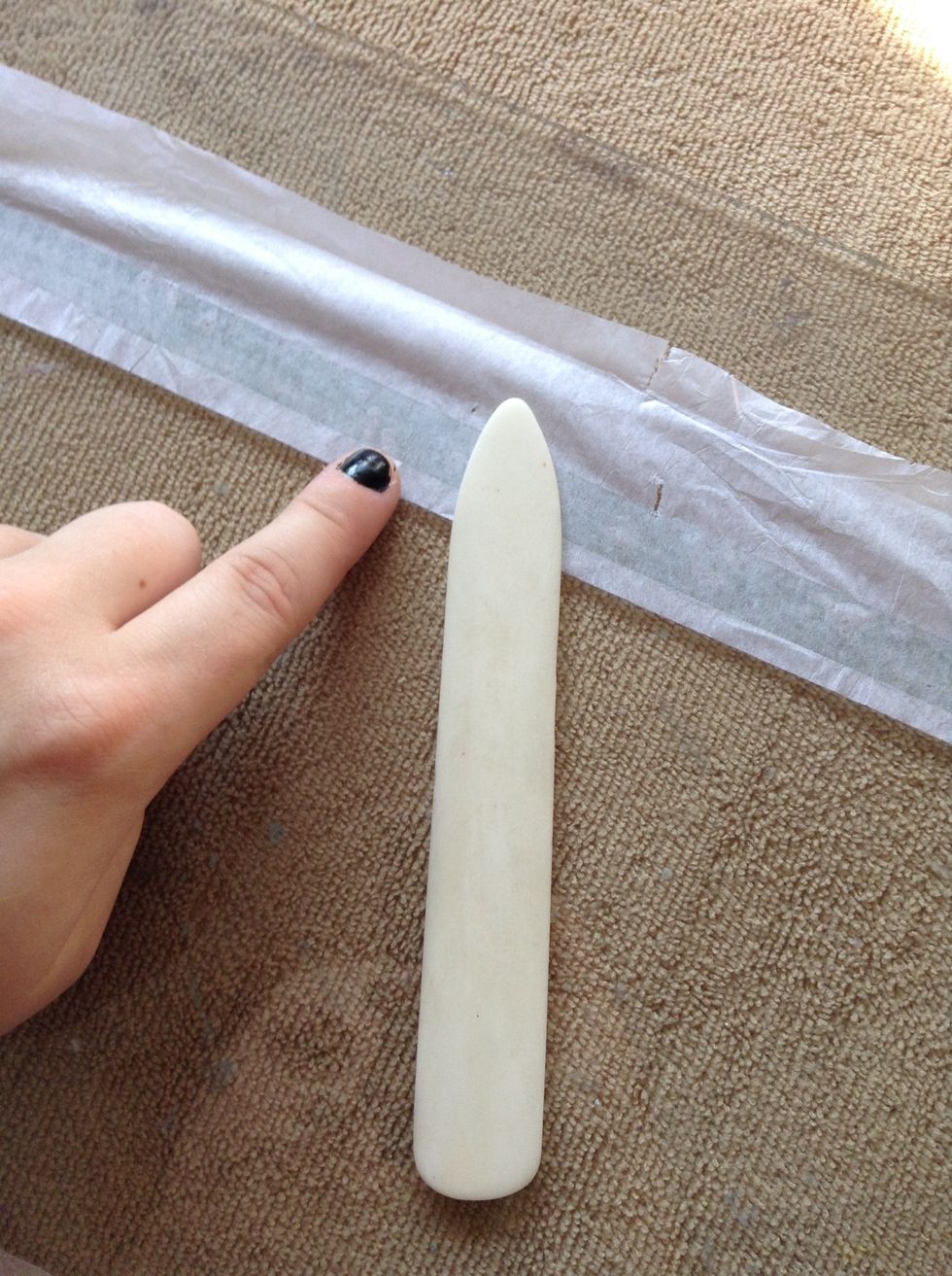 Flip over the tissue paper with the tape facing down. Use your bone folder to apply pressure so that the tissue paper will stick better to the tape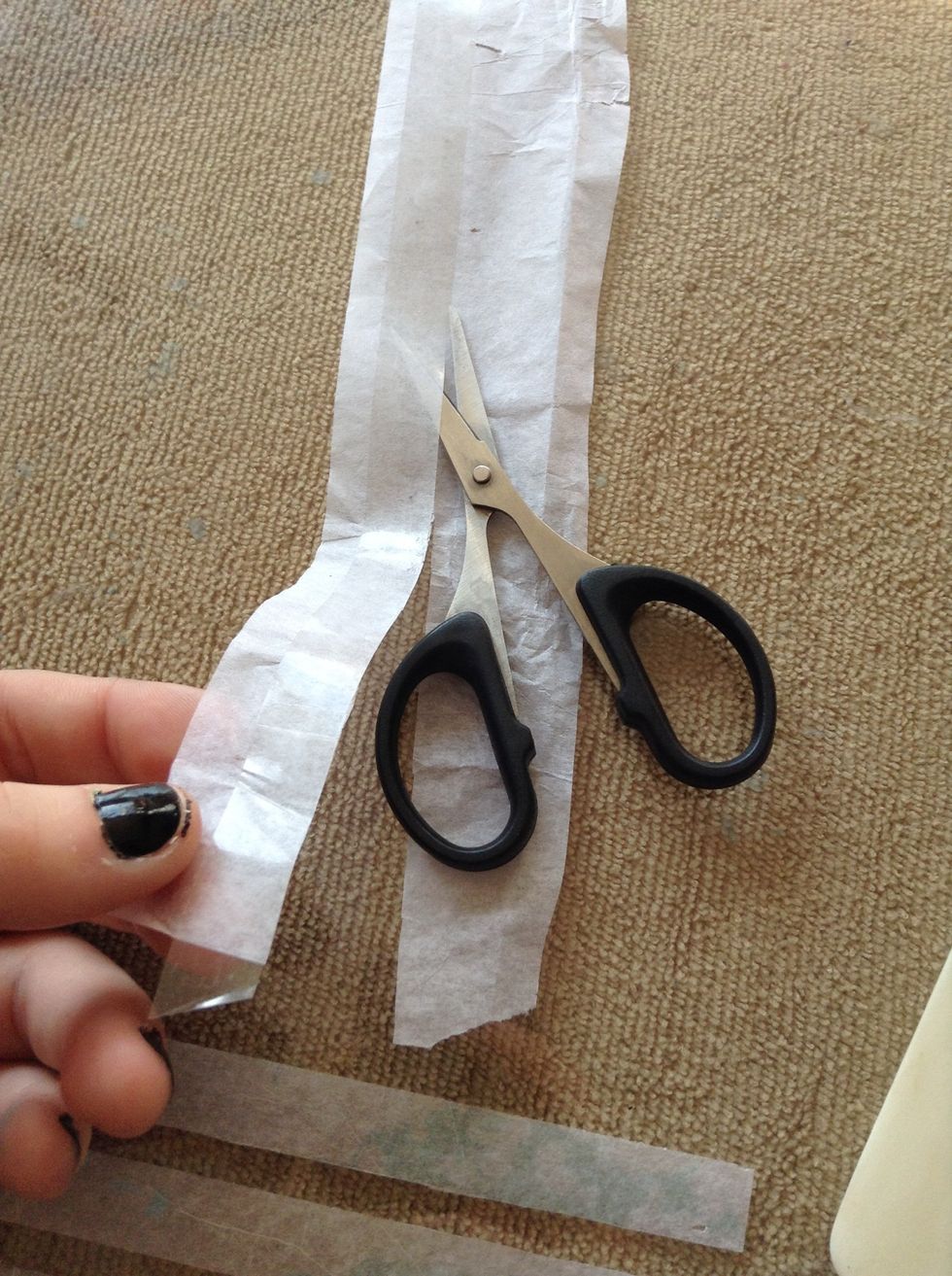 Next, flip the tissue paper over so the tape is facing up. Take your scissors and cut along the line of the tape, trimming the extra tissue paper off.
Cut off the extra tissue paper on the other side, too.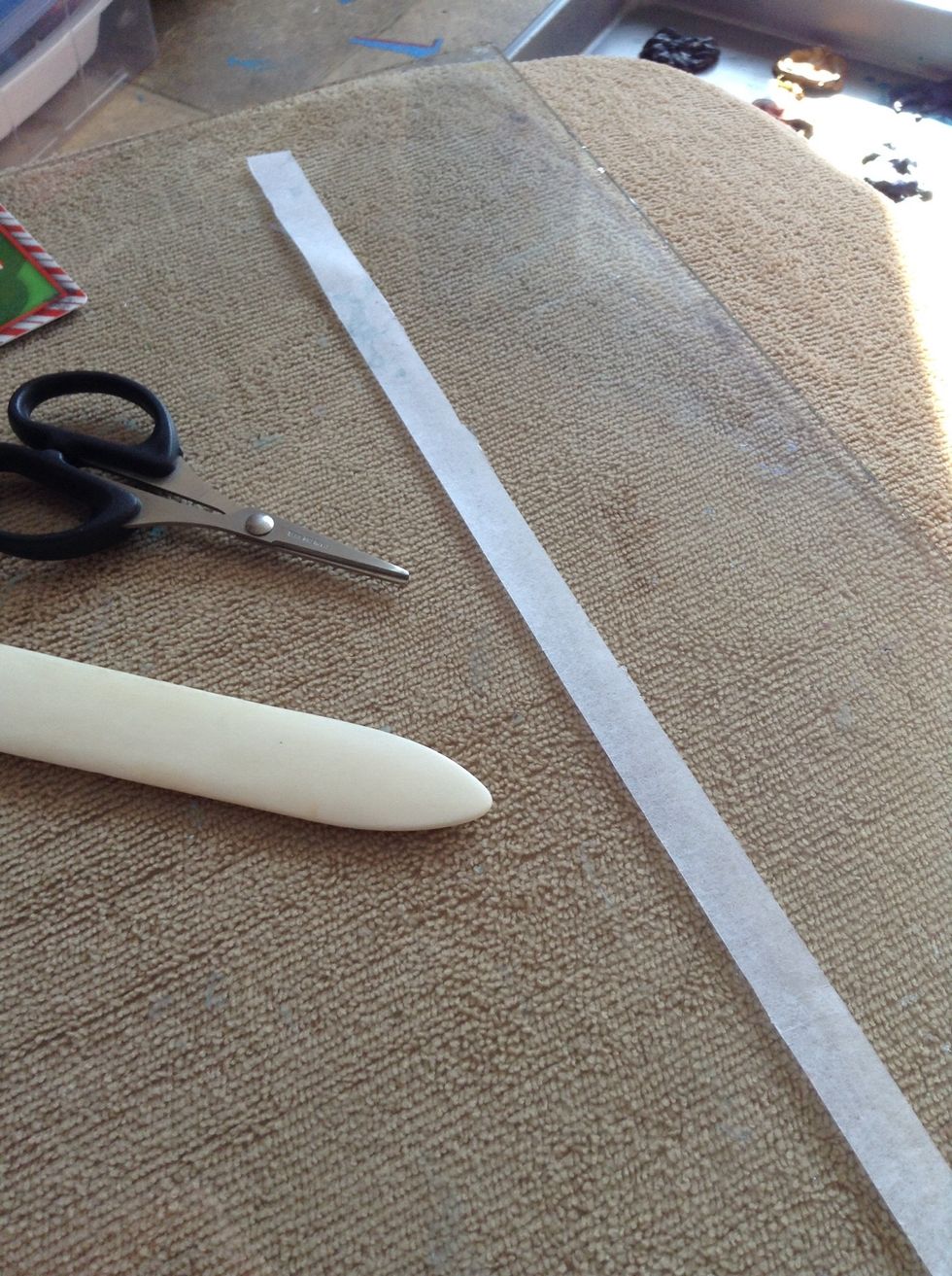 This is what it should look like so far.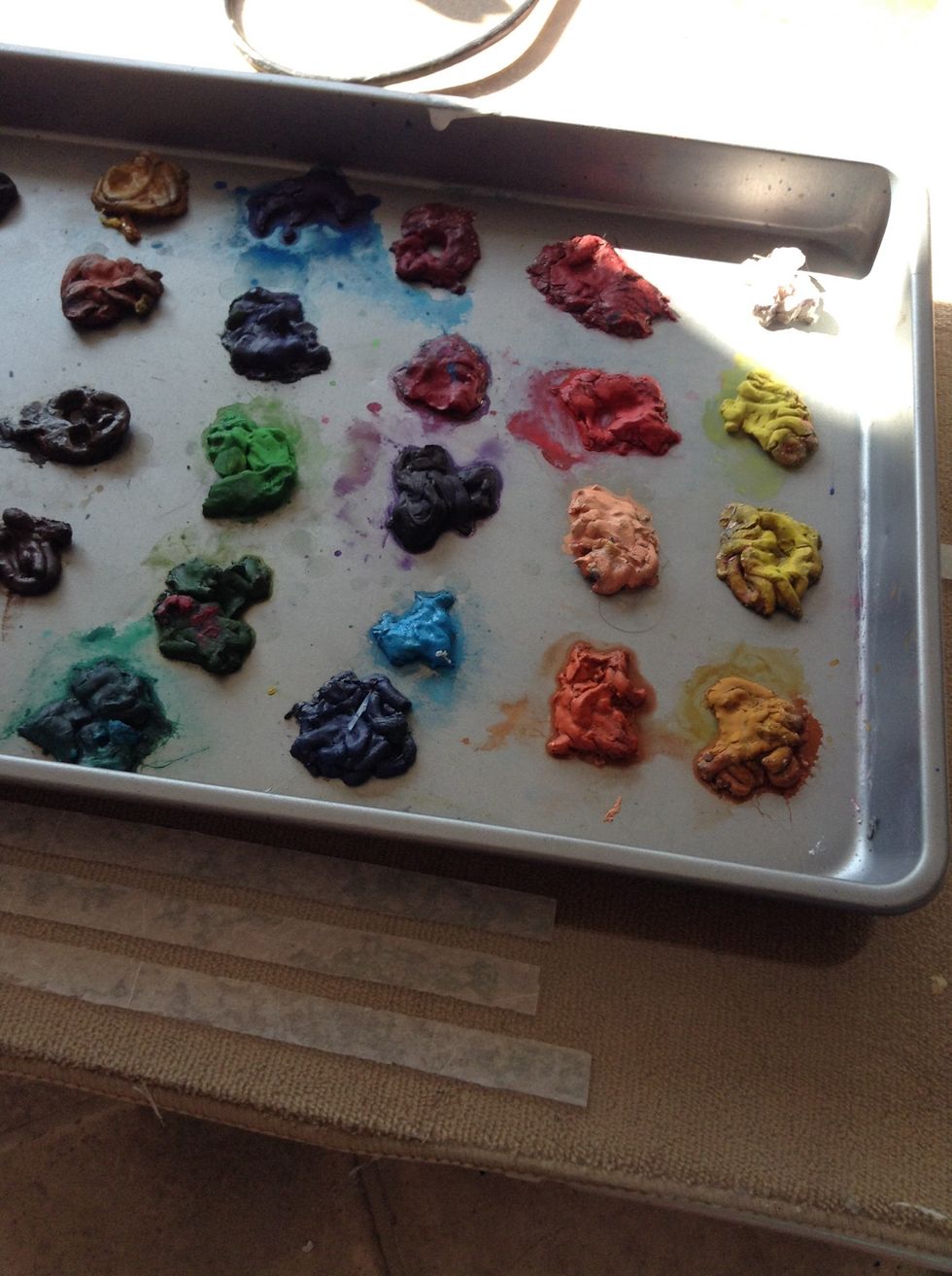 Next, grab your water color paints. ( they can be the ones in the palette from grade school )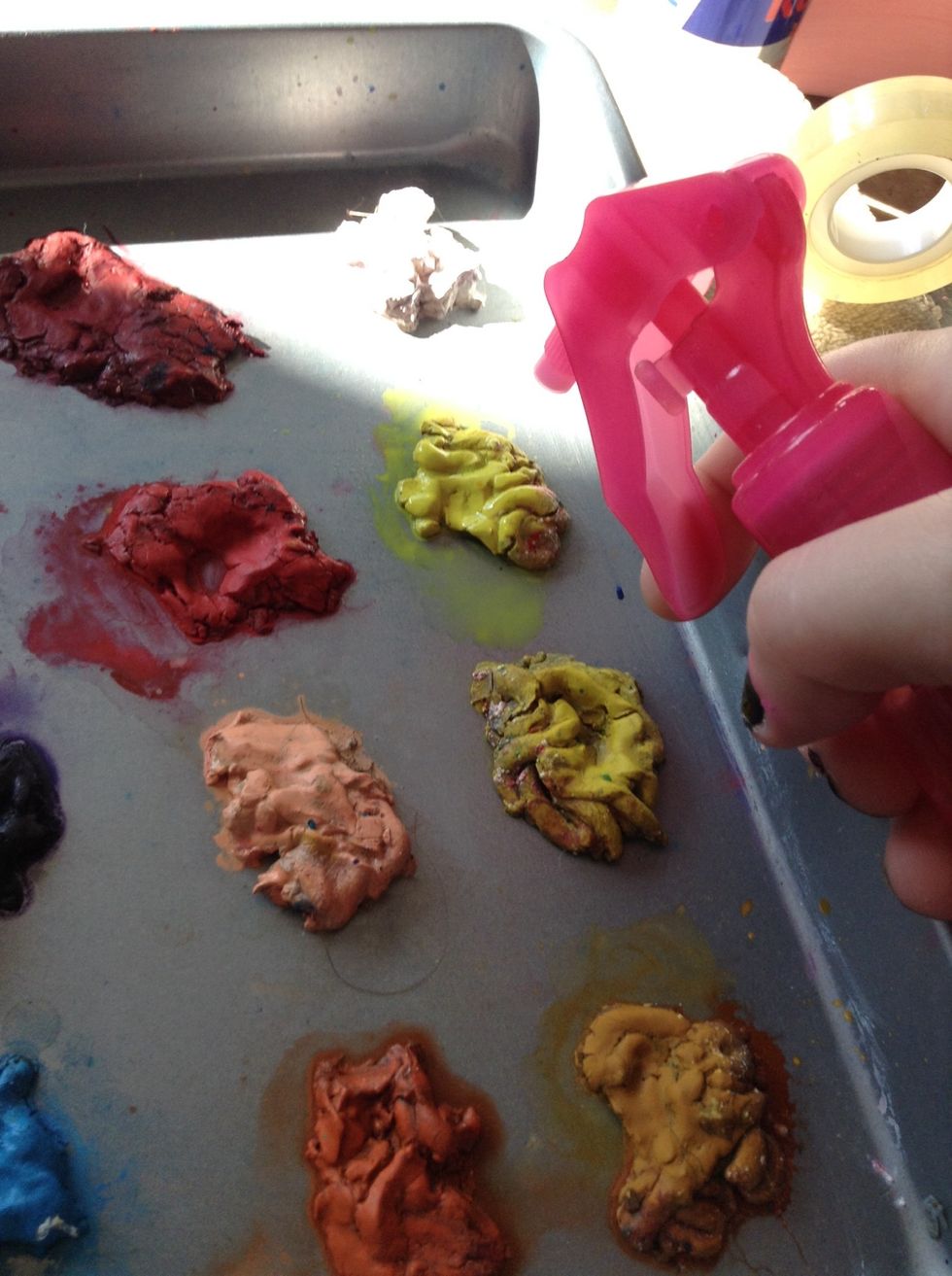 Spray the desired color with water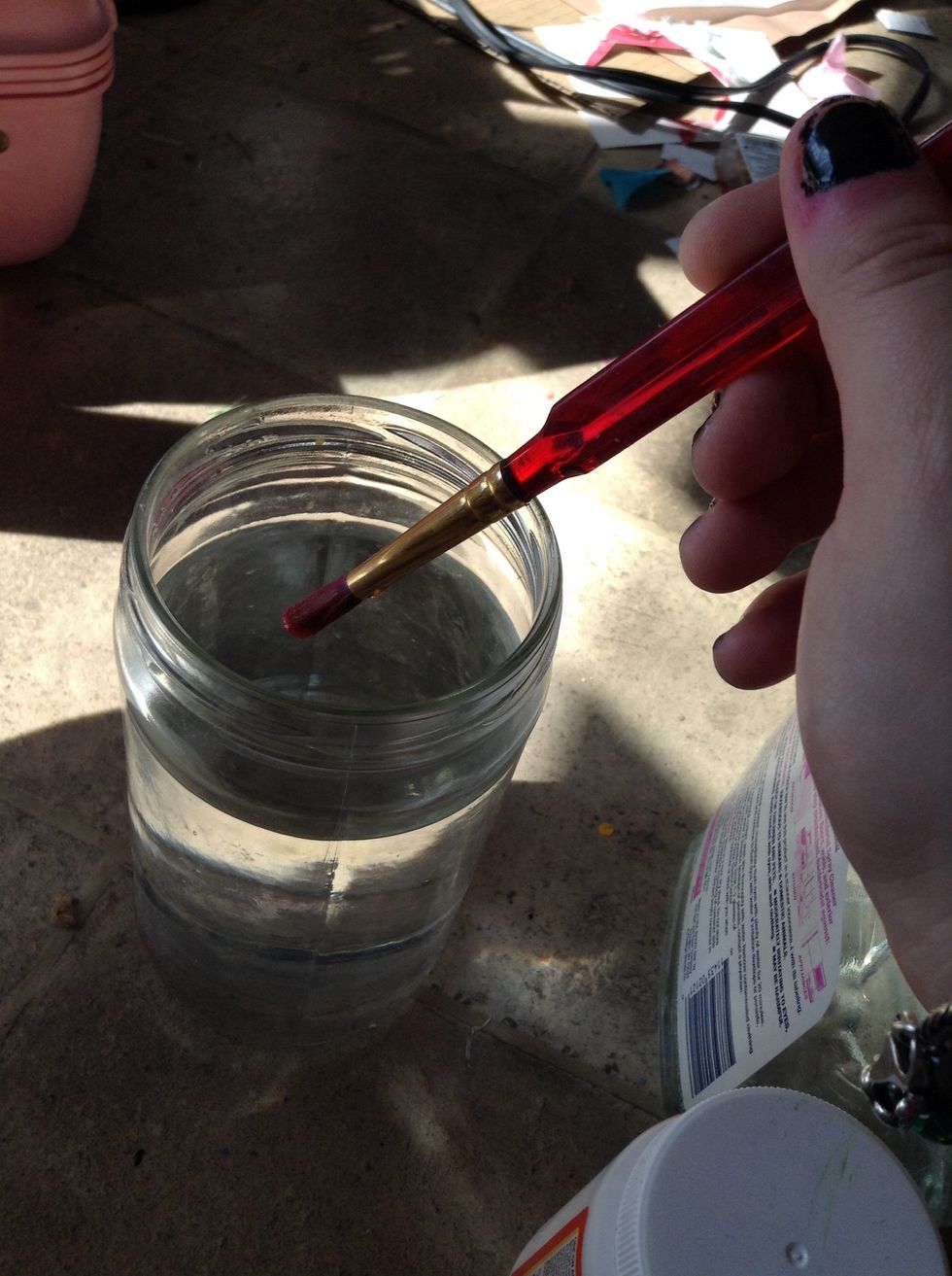 Dip your brush in a jar of water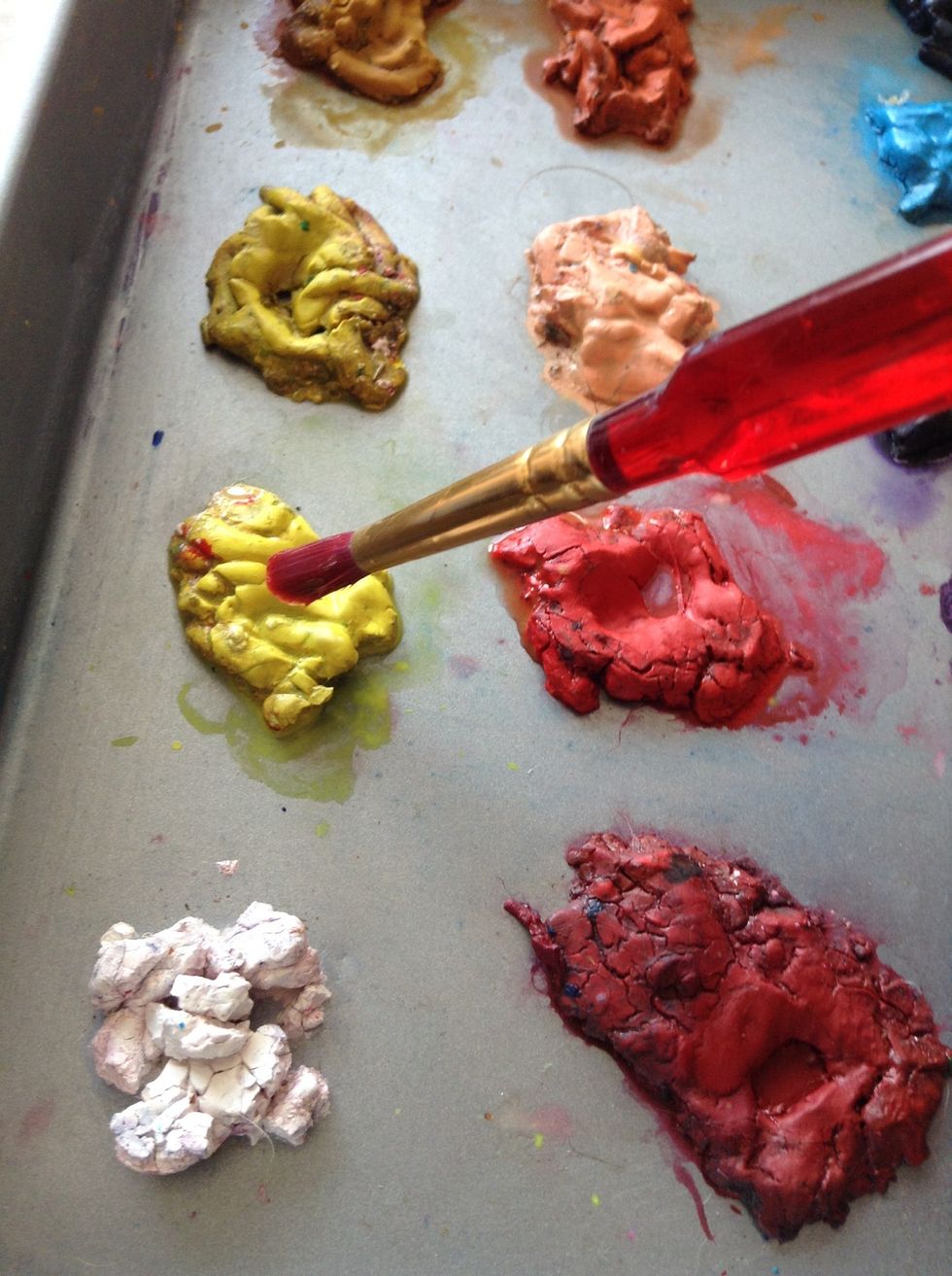 Dab the desired color (I'm using a yellow)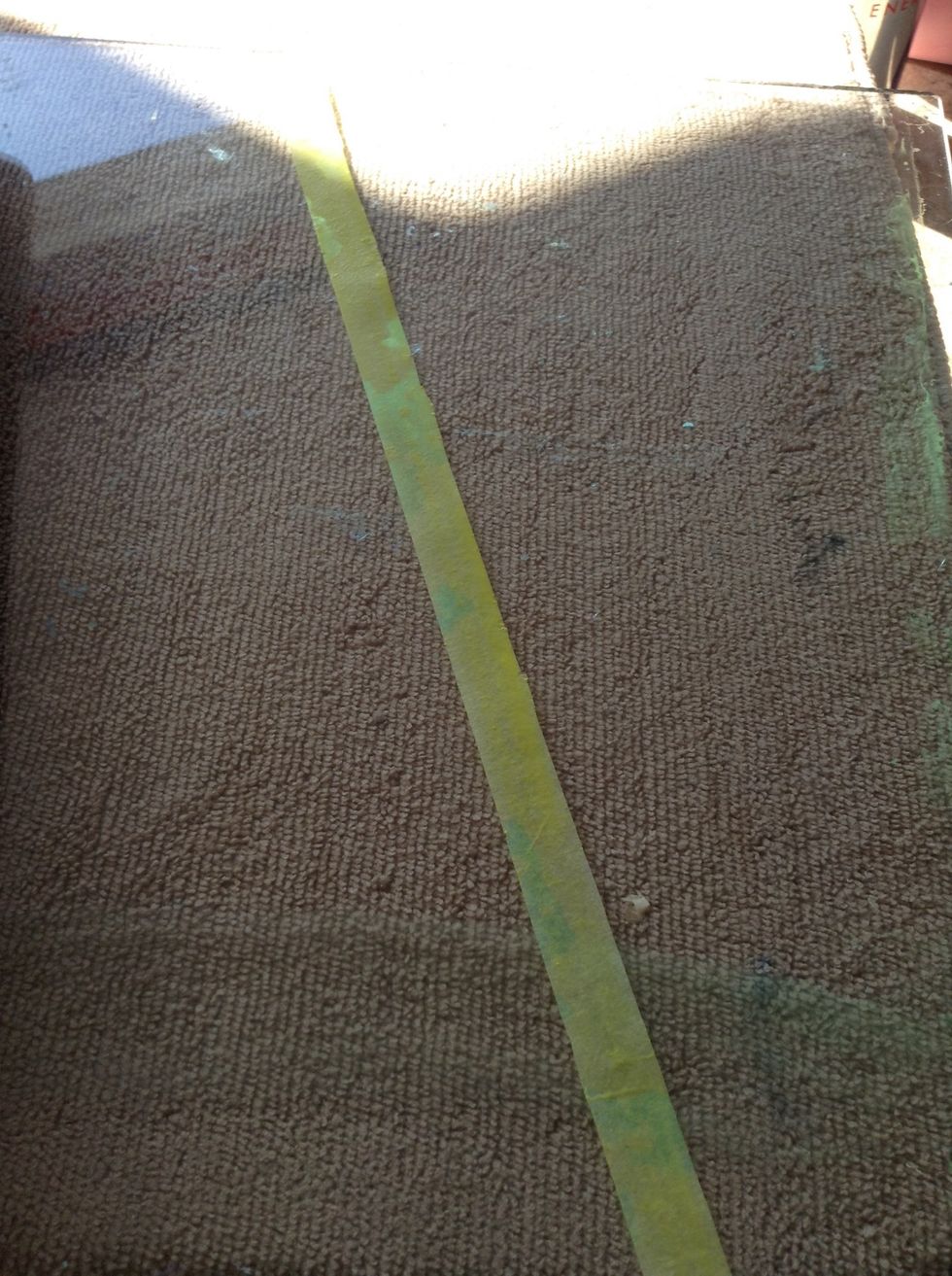 This is how it should look. Pick it up and move it to a different spot to let it dry.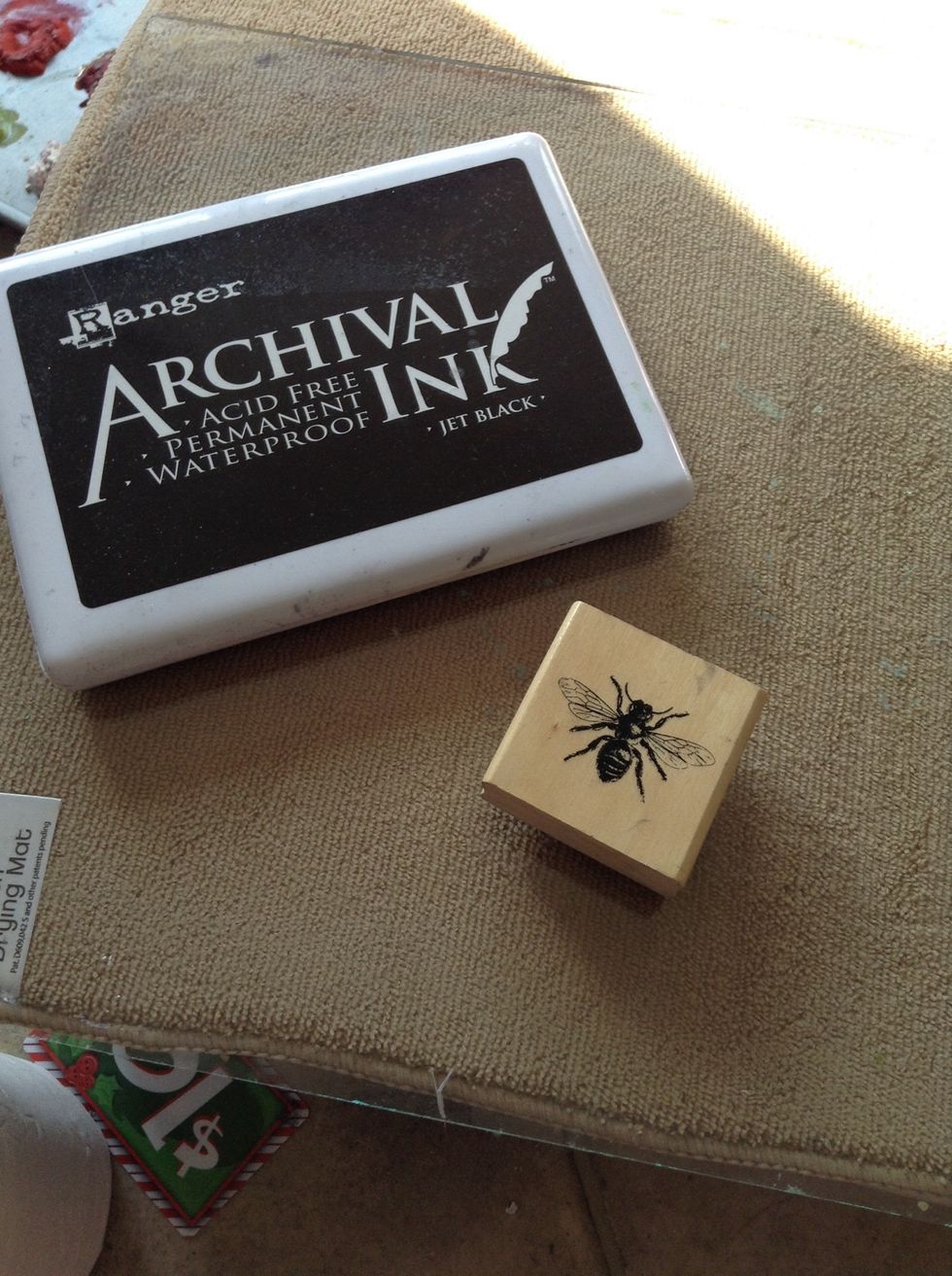 You will need a stamp and your black stamp ink. I'm using a bee stamp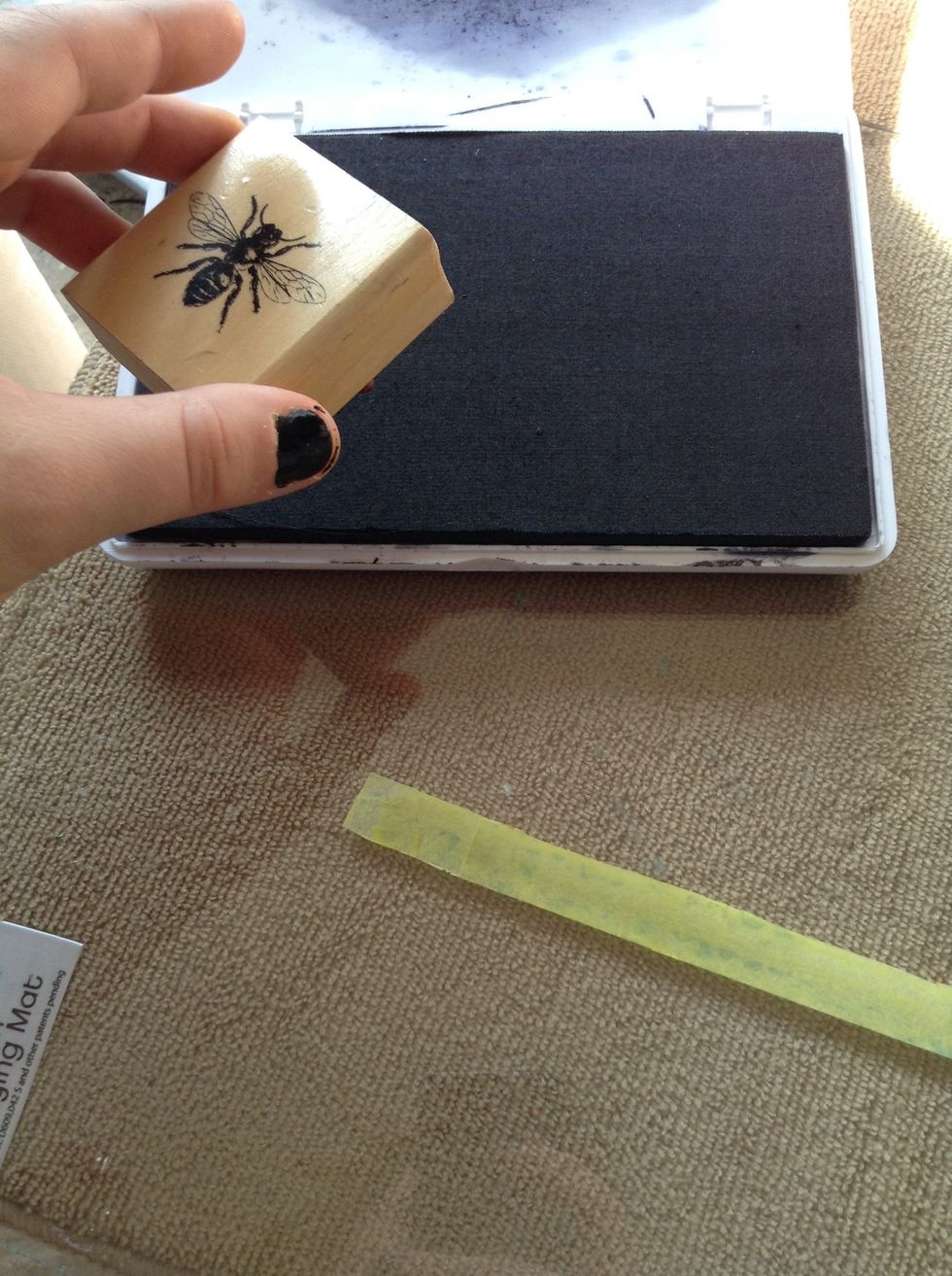 Dab your stamp in the ink
Carefully align where you want your stamp to appear on your tape. Note: the stamp I am using does not entirely fit on the tape, that is ok.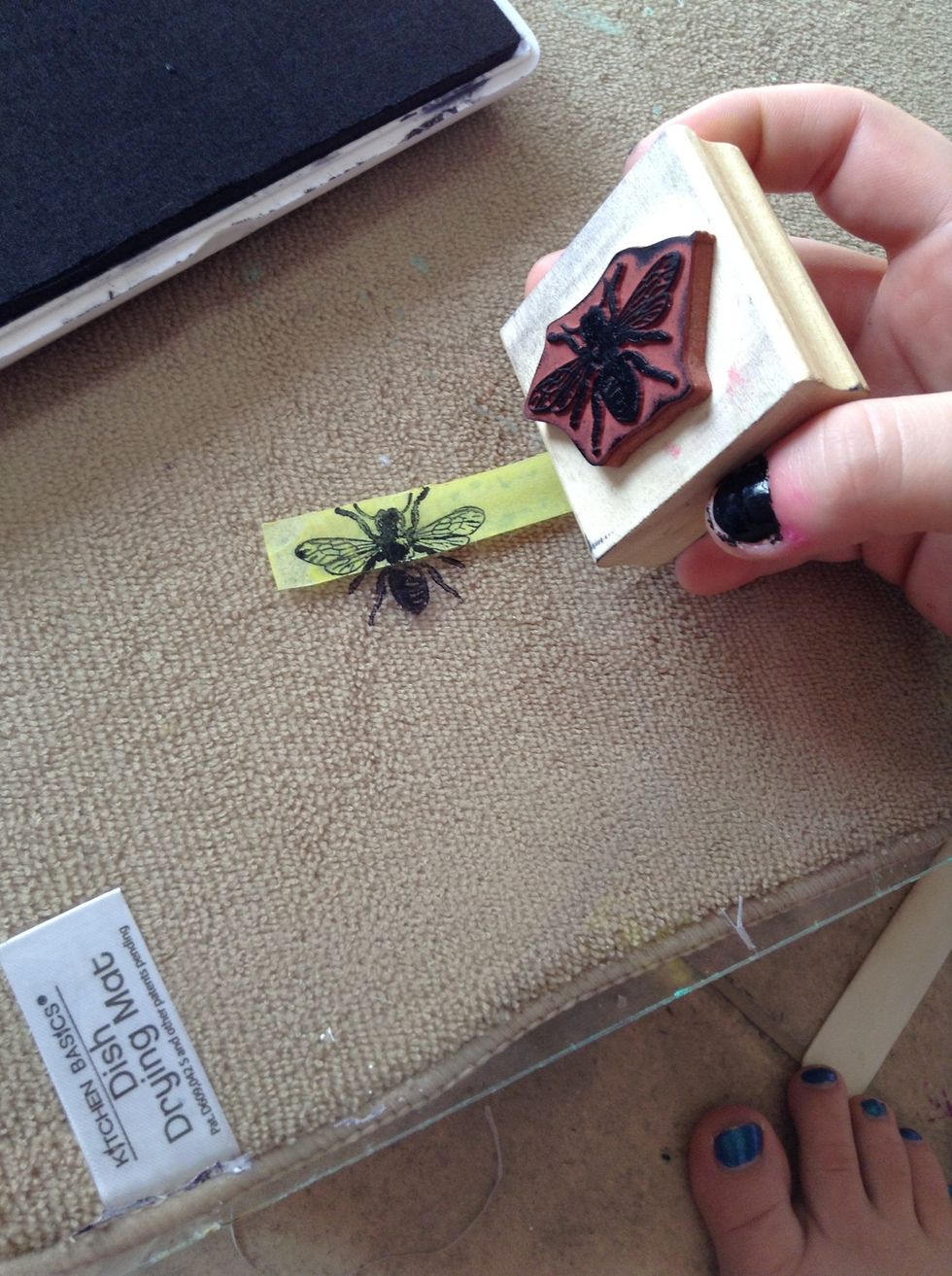 As you can see some of it isn't on the tape. That's the look I'm going for.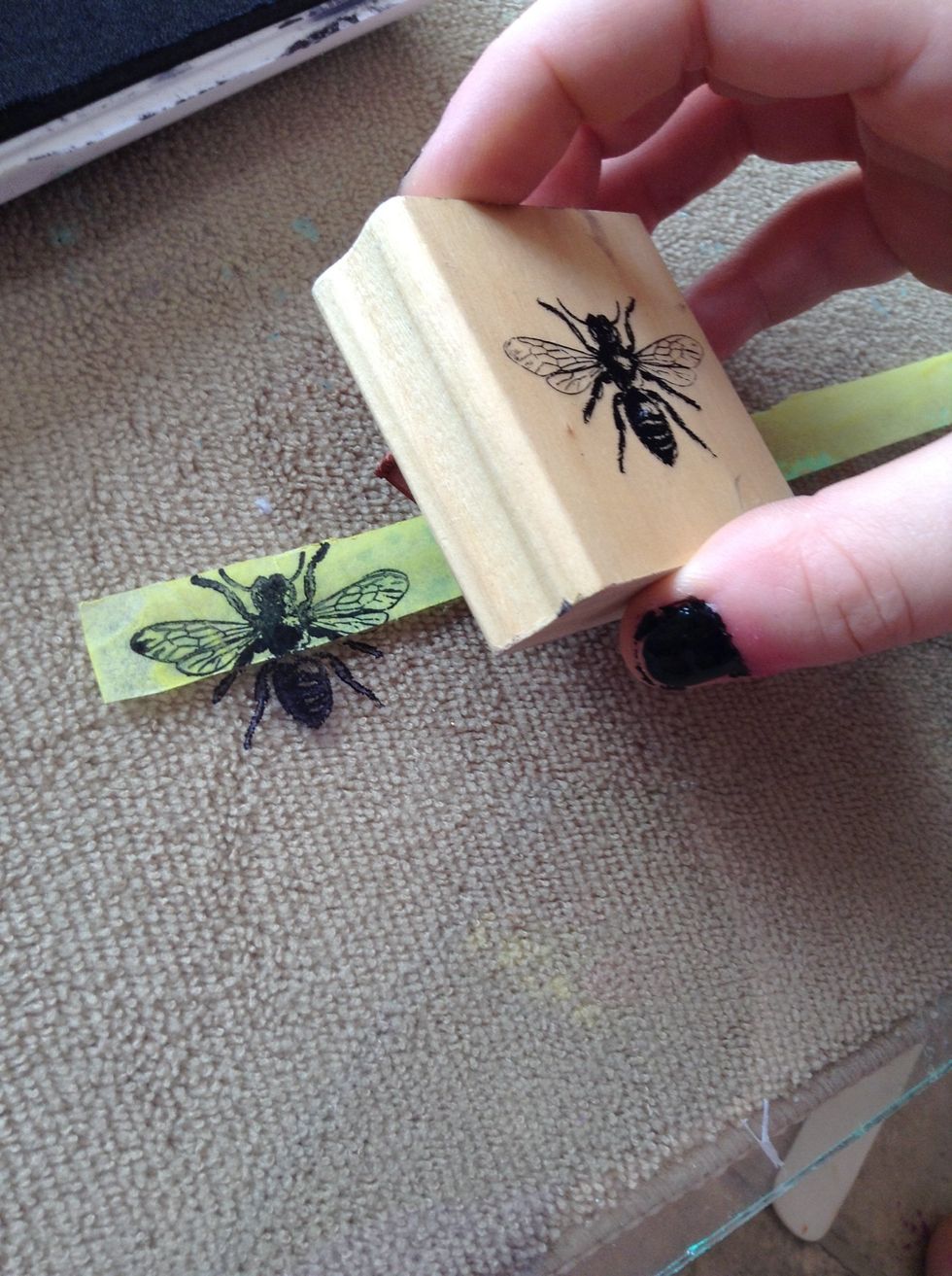 Reposition your stamp for the next image. Do this for the remaining of the tape.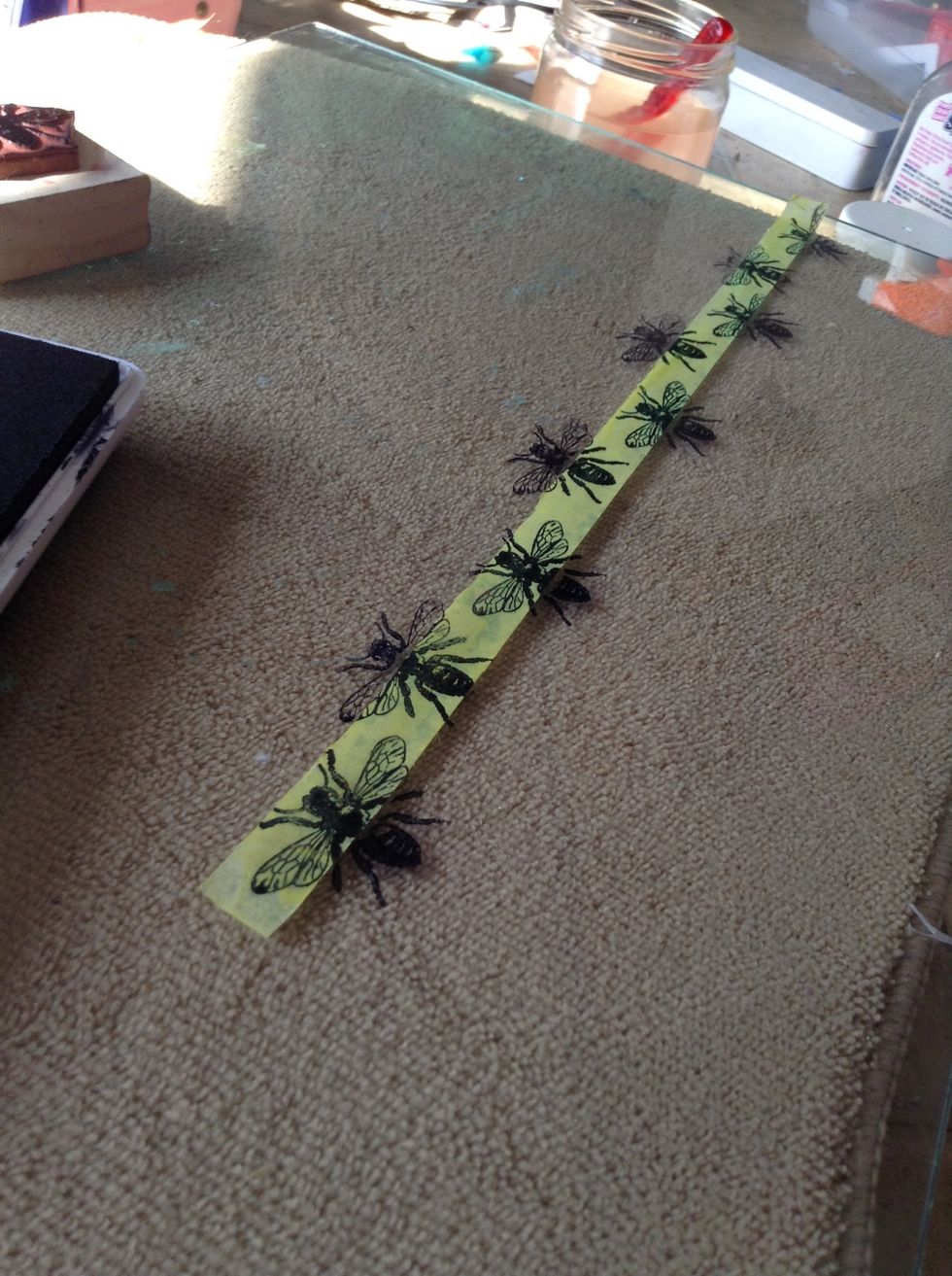 I stamped a random pattern and this is how it looks.
Remove it from the stamping spot and move it off to the side to let it dry.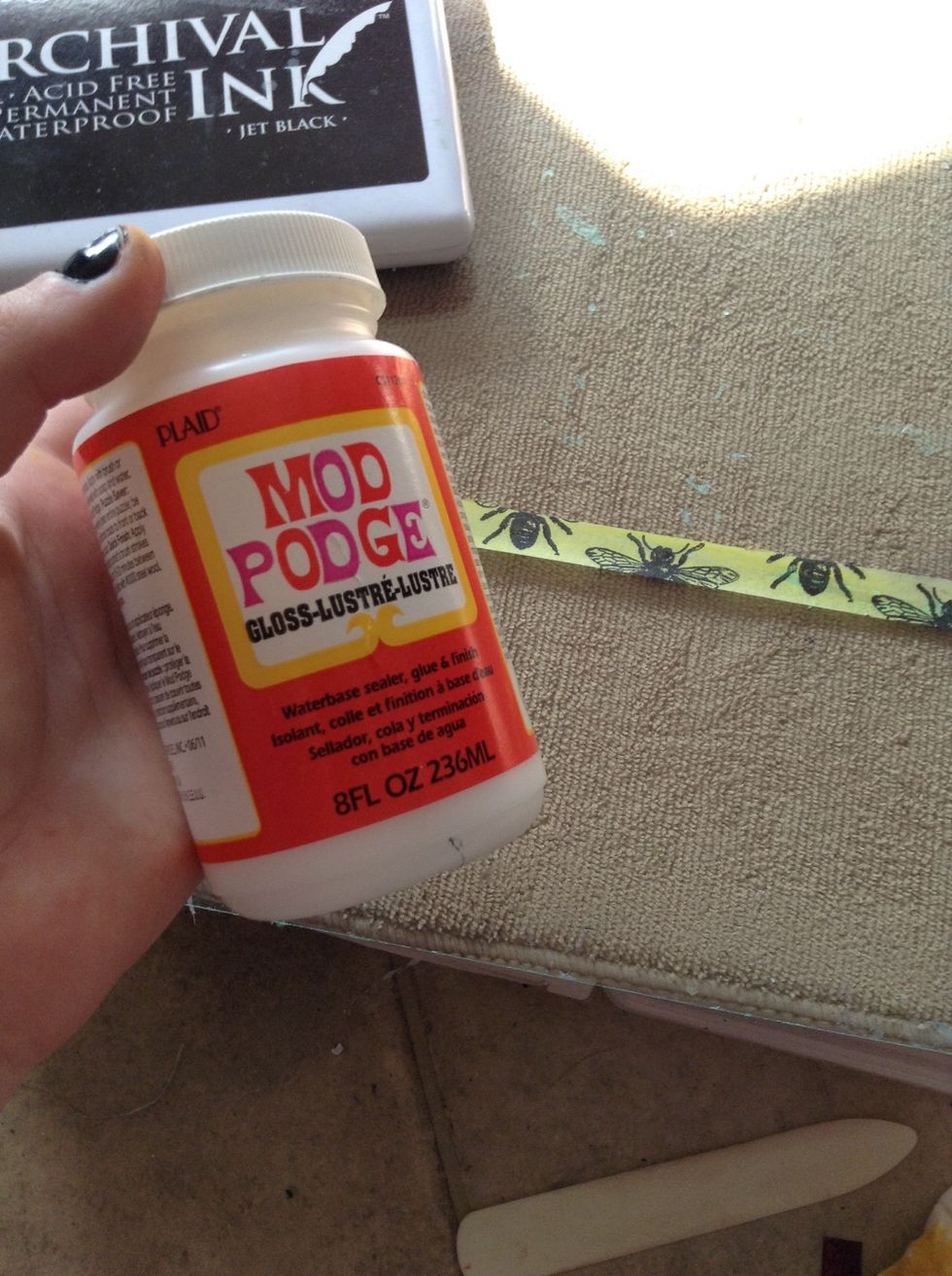 After the ink is dry, grab your mod podge ( I'm using a gloss finish)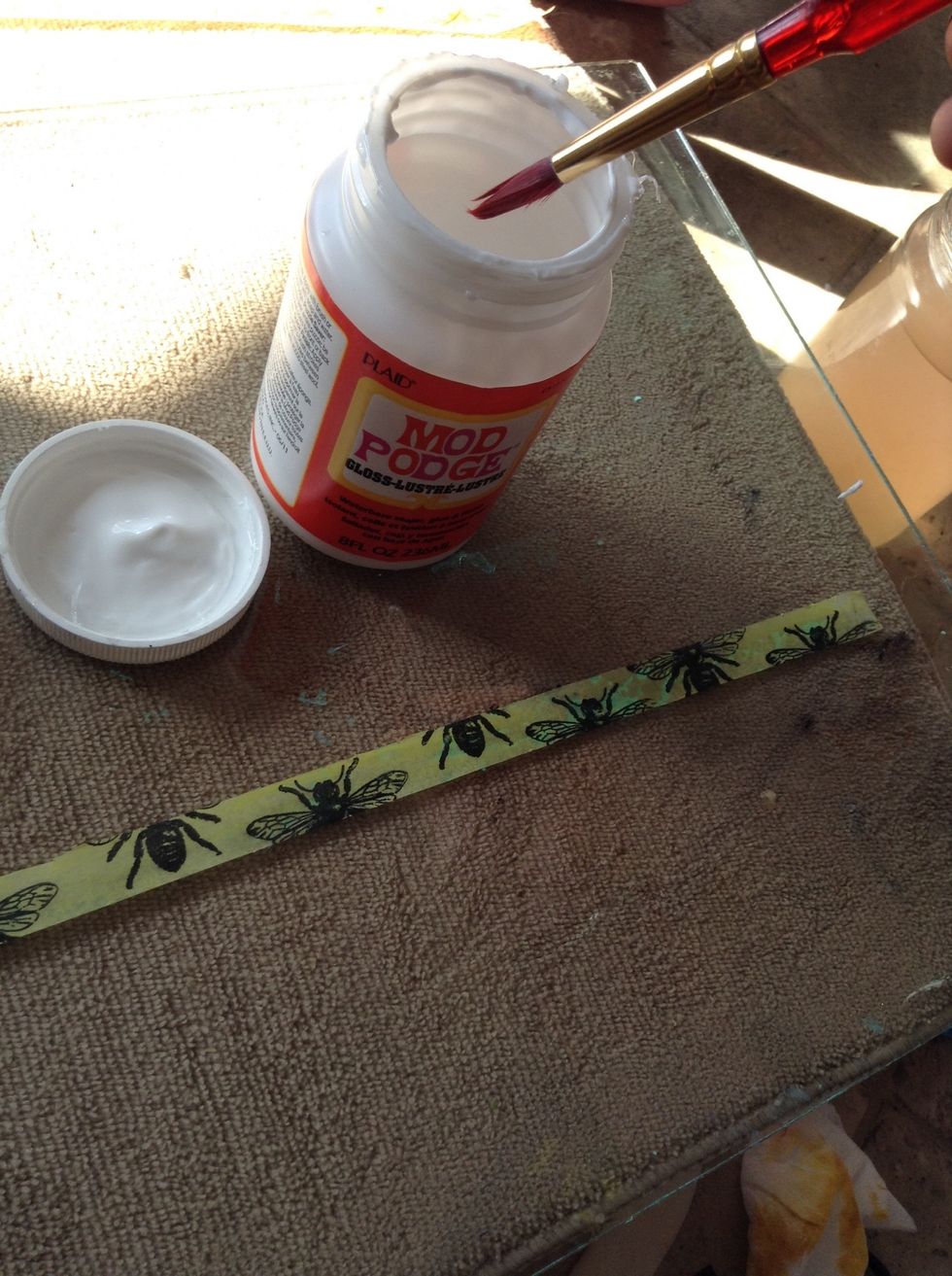 Dip your brush in the mod podge just to get a little bit on your brush.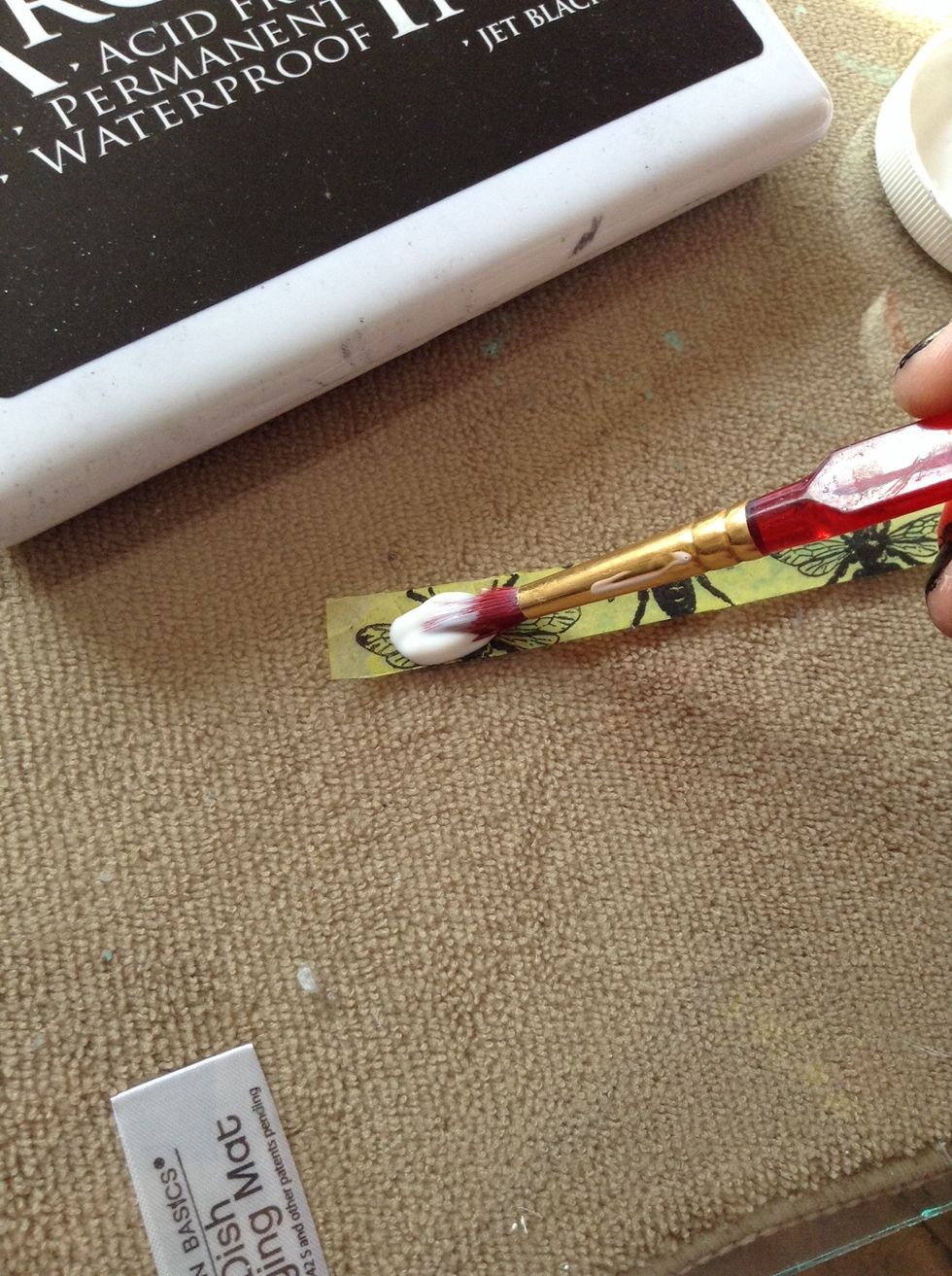 Apply directly onto the tape.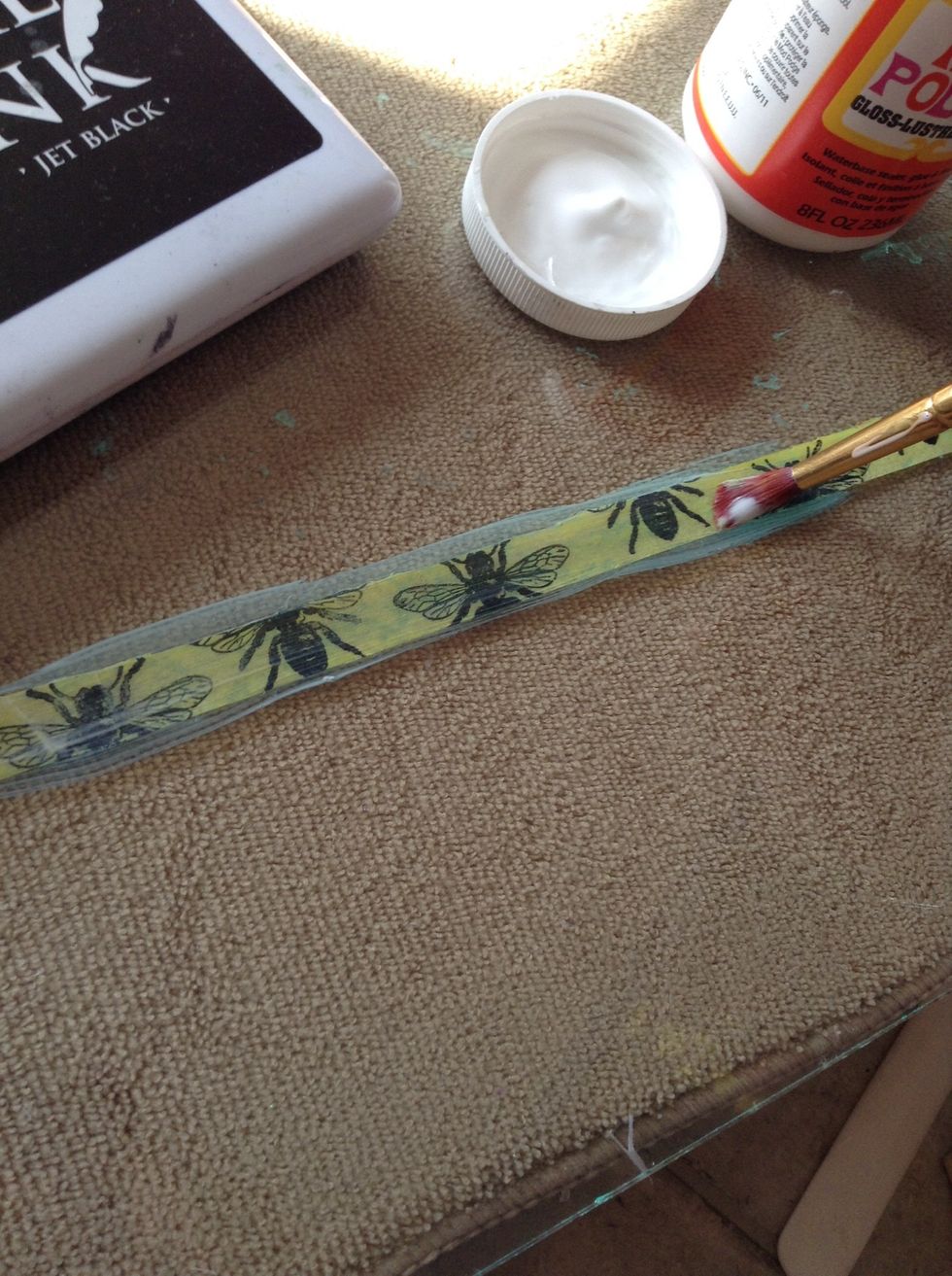 Make sure you cover the whole thing. (Just a light layer)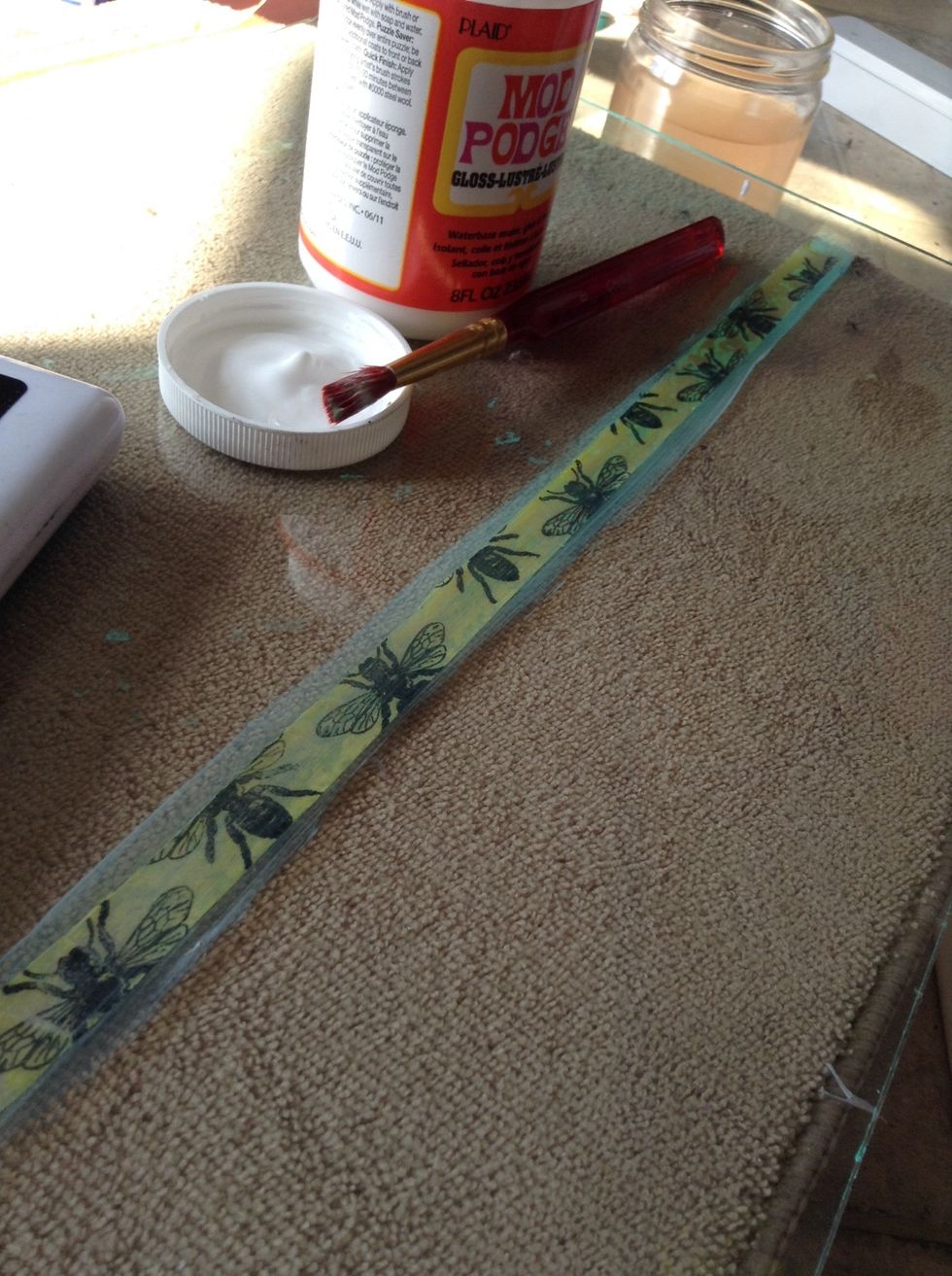 This is what it should look like.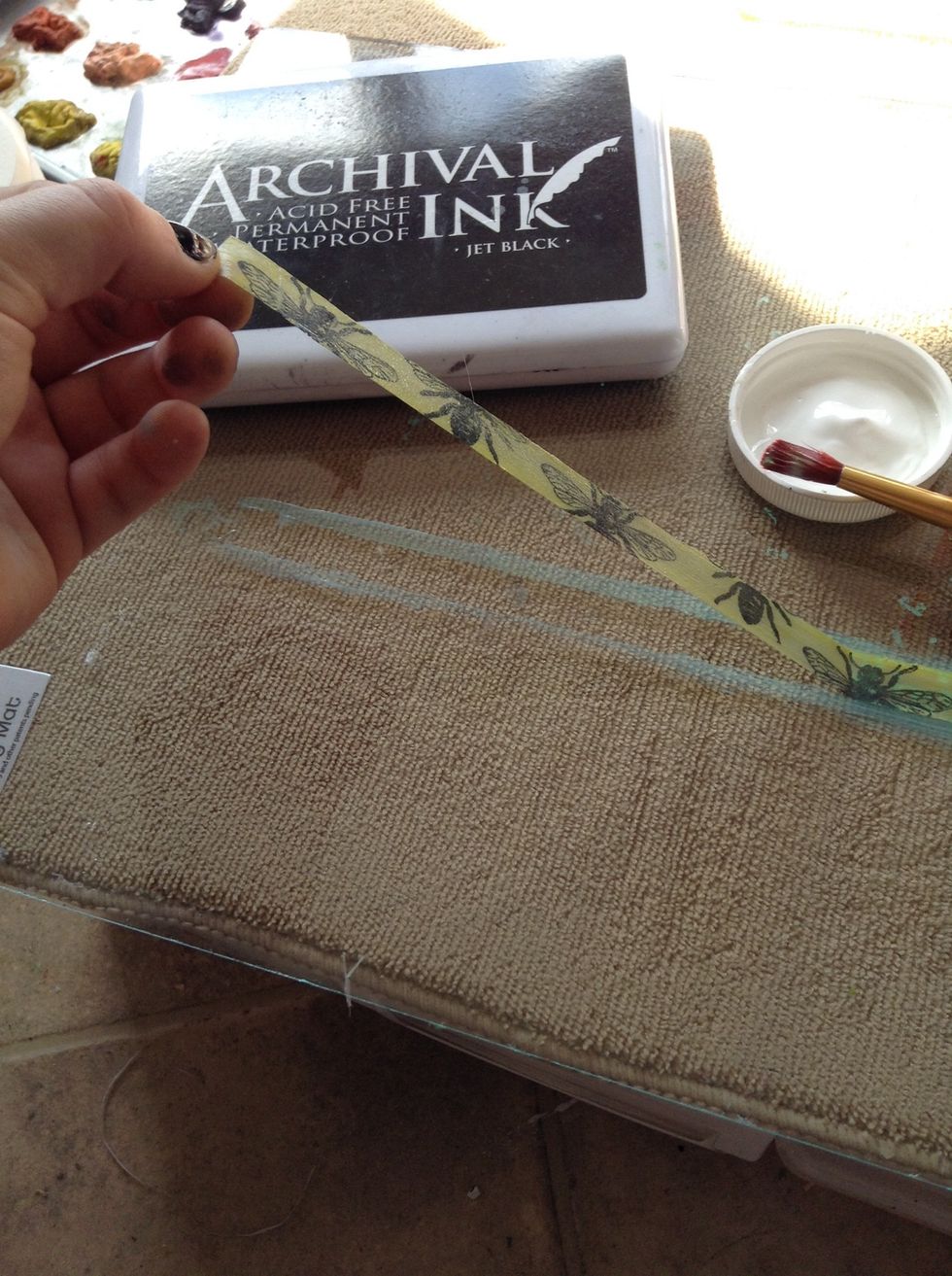 Again, remove the tape from the mod podge area and set it off to the side to dry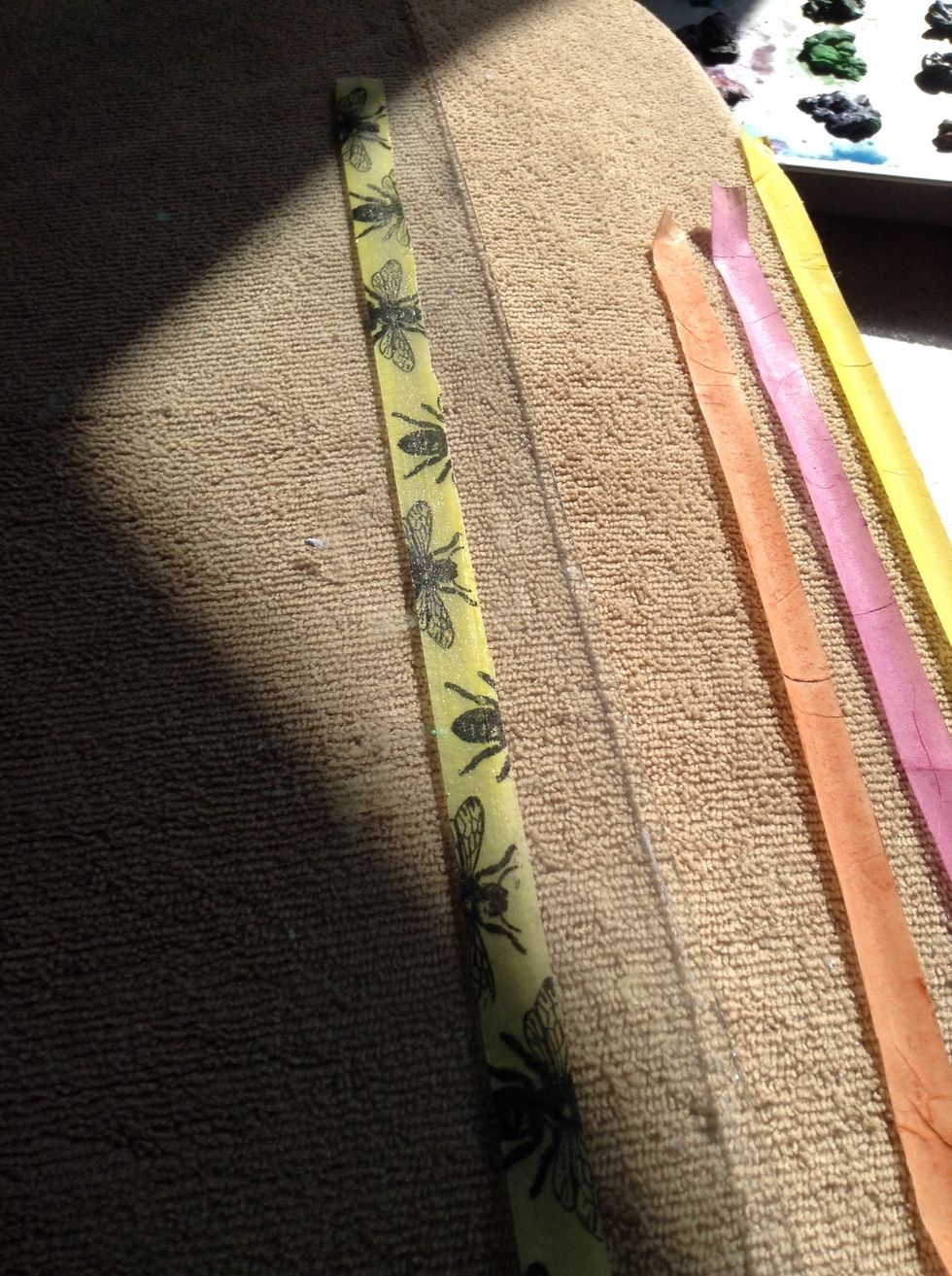 Let it dry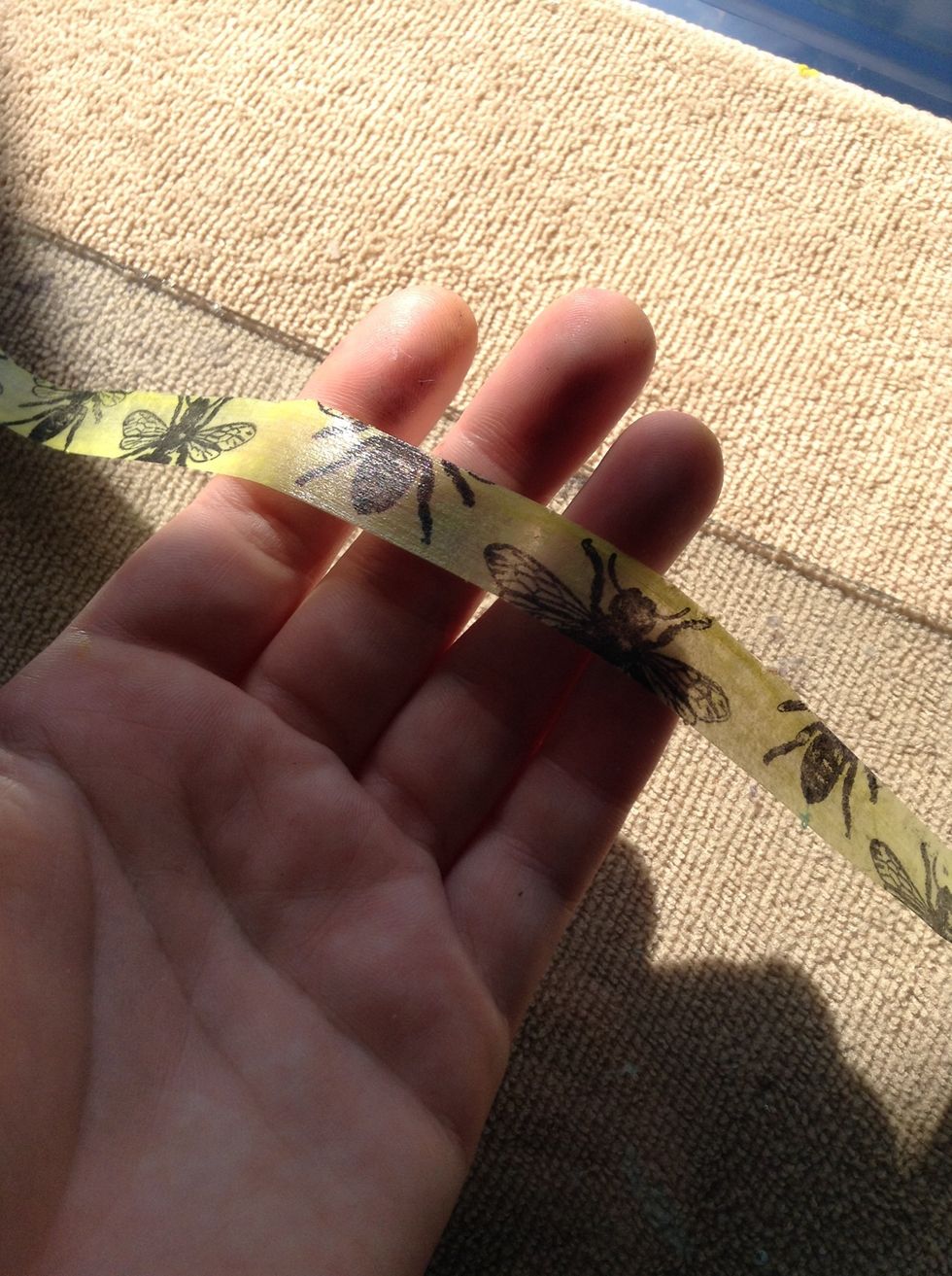 Vvvwaahhlah! Your diy washi tape is complete! The mod podge will not only hold in the ink from the stamp but it will also make the tape appear a little bit translucent!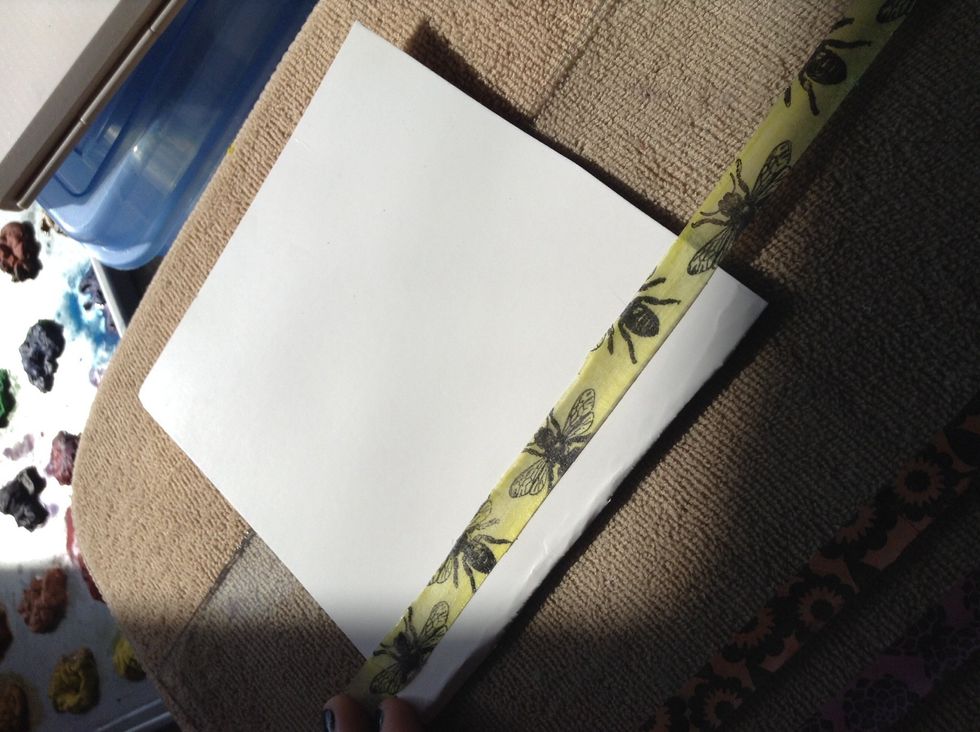 You can now use your very own tape where ever you desire! On greeting cards, art journals, etc. (: thanks for viewing! 💜
White tissue paper
Double sided tape
Scissors
Watercolor paints
Black stamp ink
Stamps
Bone folder
Paint brush
Mod podge