Measure 1 1/2 inches high from the bottom of the horizontal paper. Draw a straight line across the bottom of the paper. Measure 1 1/2 inches in from both sides and start cutting out the spider legs.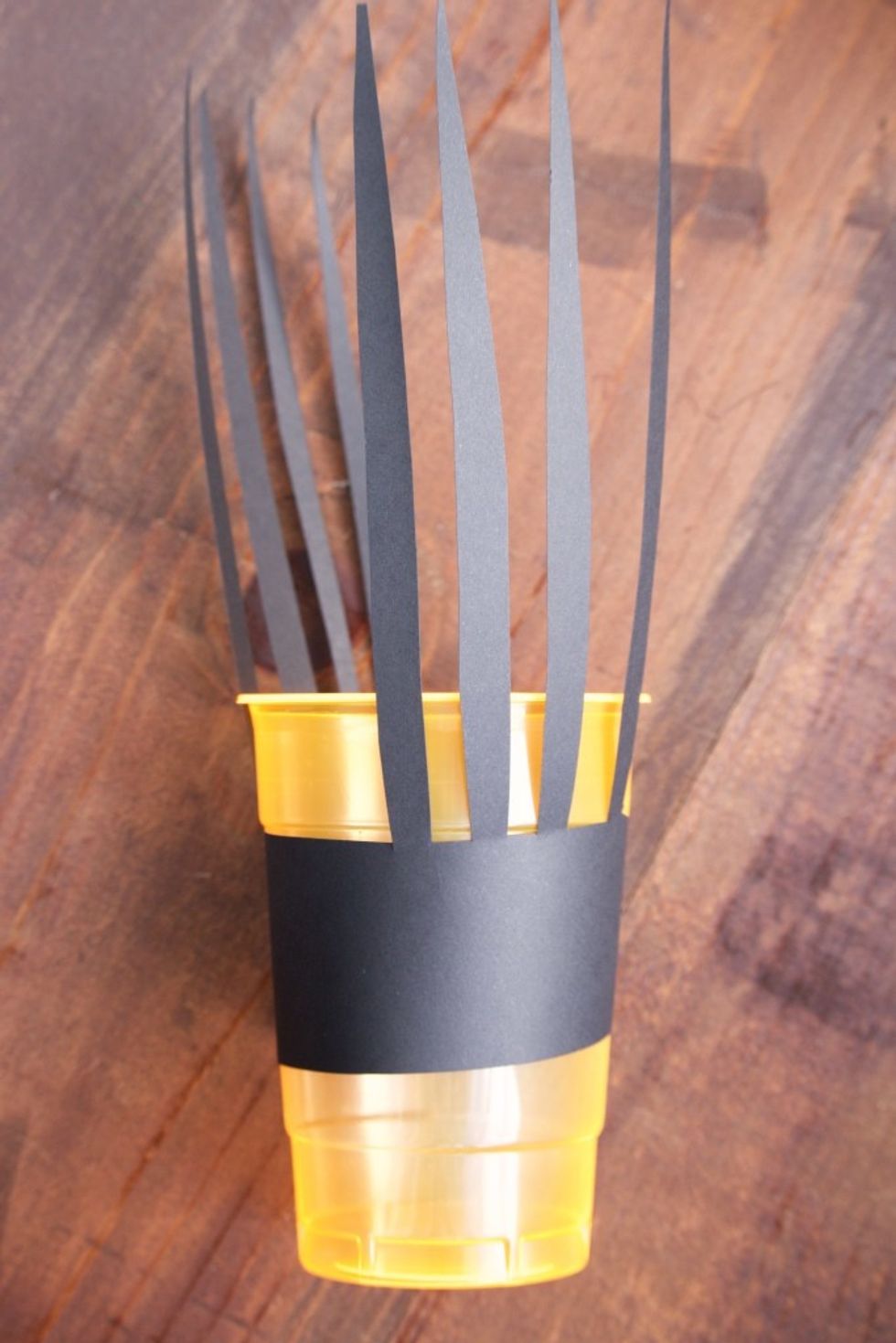 Leave 1/2 inch between each leg. Start wide and taper the leg to a thin point at the end, then wrap the base of the paper with the legs pointing up, around the cup. Secure the sides with glue.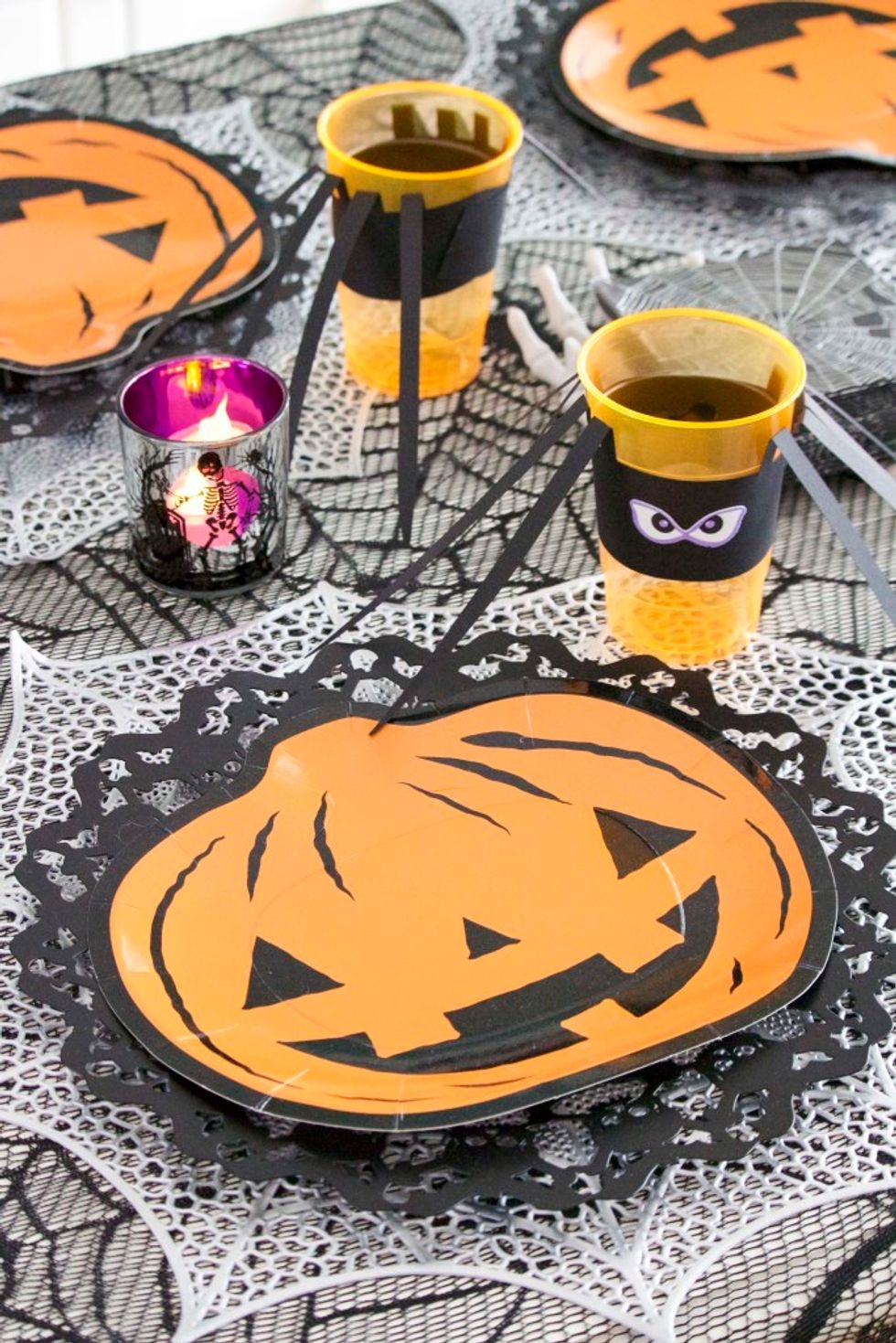 Note – If the cup you use is wider on the top than it is on the bottom you might want to trim the edges at an angle so when you wrap it the lines match up evenly in the back.
1.0 piece of black cardstock
scissors
1.0 orange cup
gluegun
1.0 set of googly eyes