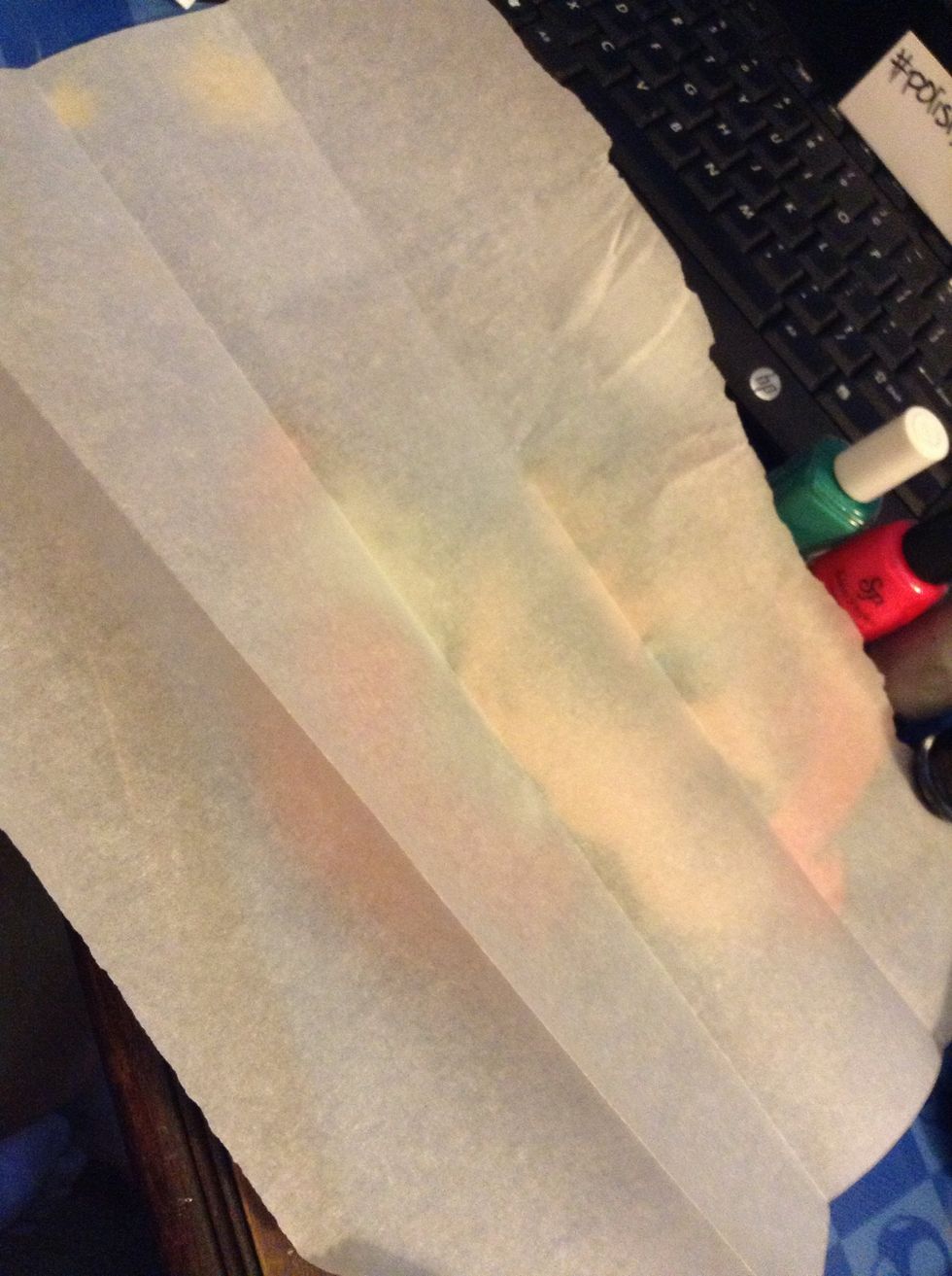 Get a piece of parchment paper. I folded it up.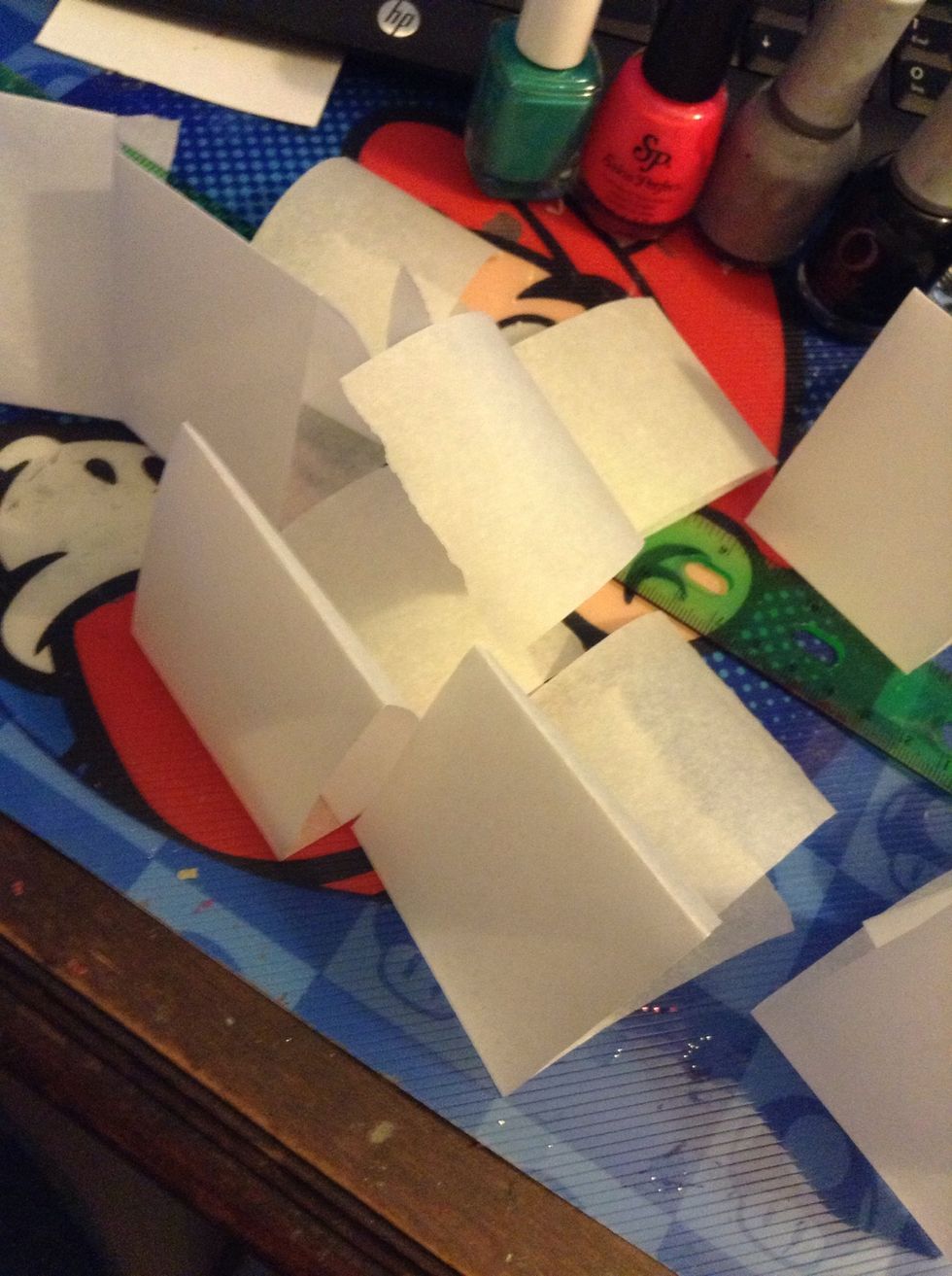 To make it easier to cut into about 2 inch wide stripes.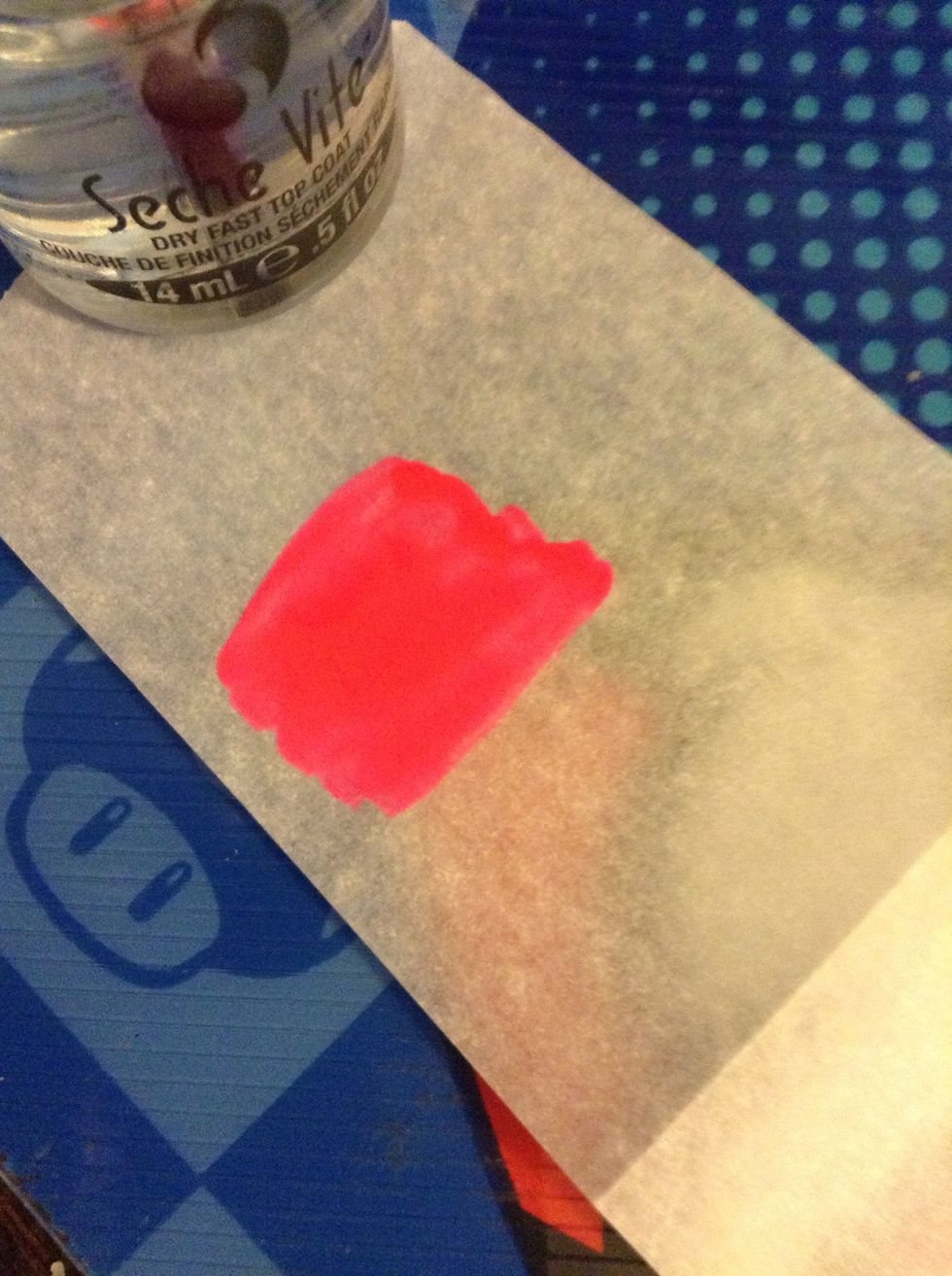 Paint a square of polish. Wait a bit for it to dry, then paint another coat.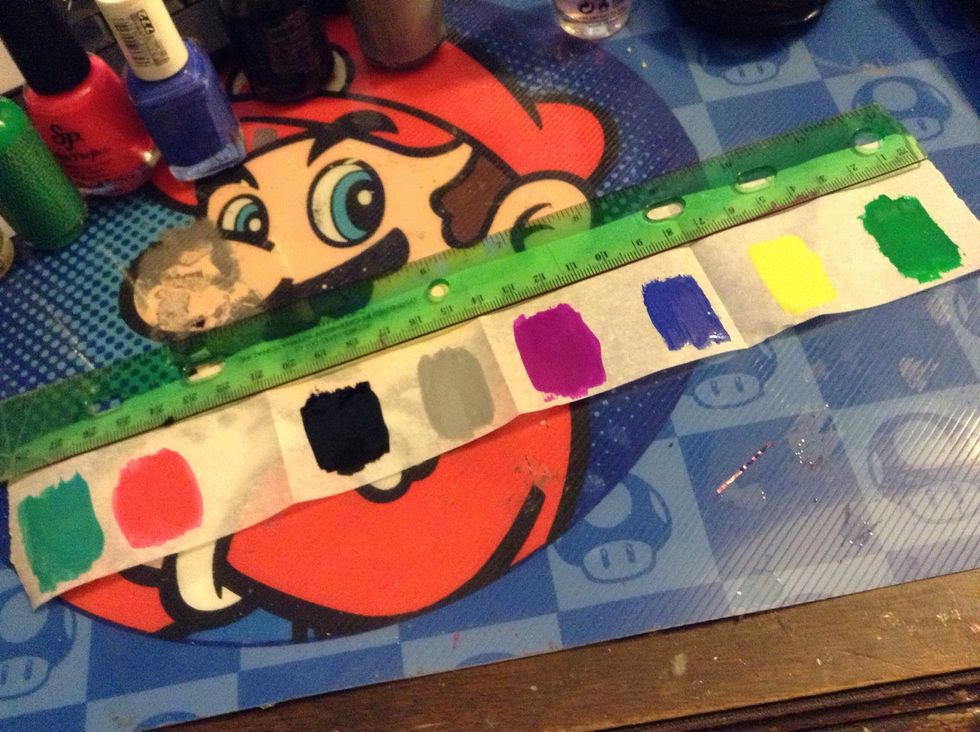 (Tap to see full pic) I did a bunch of colors. *I just used the ruler to keep the parchment paper flat.*
You want to let it dry for at least a couple of hours. ▪Also you can make shapes on the parchment paper, with your polish. I've made hearts before.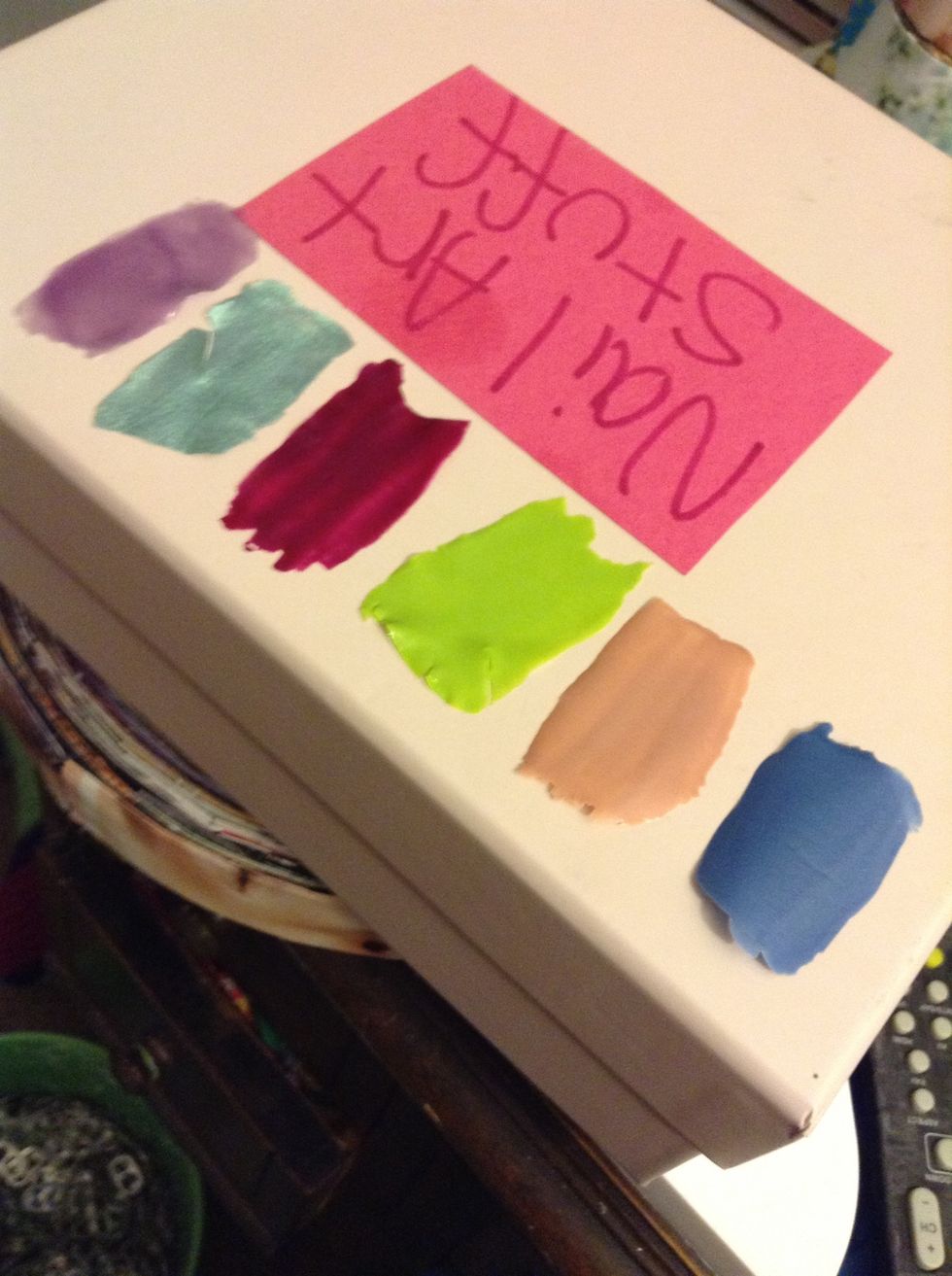 All off.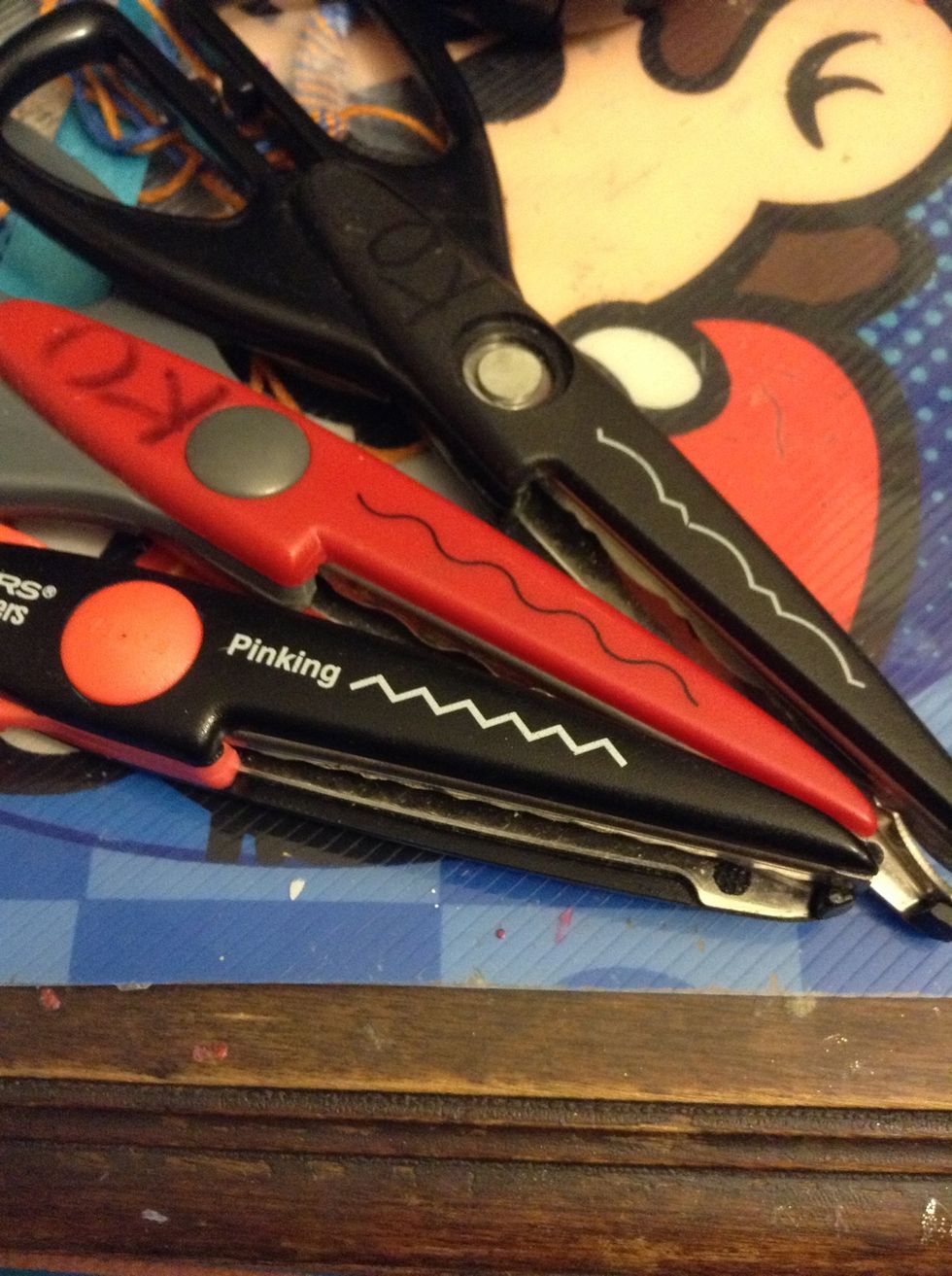 You can use craft scissors like these, or those hole punchers shaped like anything.
I keep all my little squares in a little box.
I'm not cutting any b/c I do it at the same time when I do my nails. It's really easily to cut them. Once they're cut, you stick them on your nail with wet polish then top coat and you're done.
Hope they turn out okay! Tell me what kind of guides you'd like and I'll work on them.
Parchment paper
Nail polish
Craft scissors
Hole punch