How to make diy hand-stamped leather drink sleeves
Make DIY Hand-Stamped Leather Drink Sleeves
197
Camping is so old school. In our era of photogenic activities, it's all about a more glamorous form of camping: glamping! And we're here to serve up fun glamping DIYs for the adventurer in all of us.
The Kia Sportage is all about adventure, whether planned or impromptu. It's a great car for those of us who tend to be the planners in our families or group of friends.
The spacious trunk makes it easy to haul a couple of tents, sleeping bags and even an epic trunk canopy.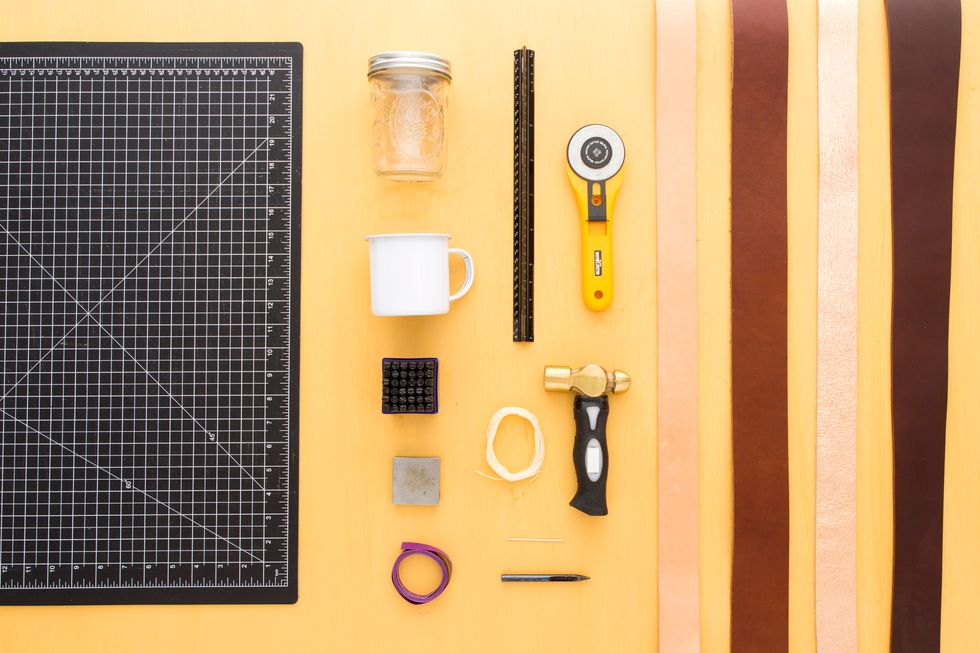 Gather your supplies.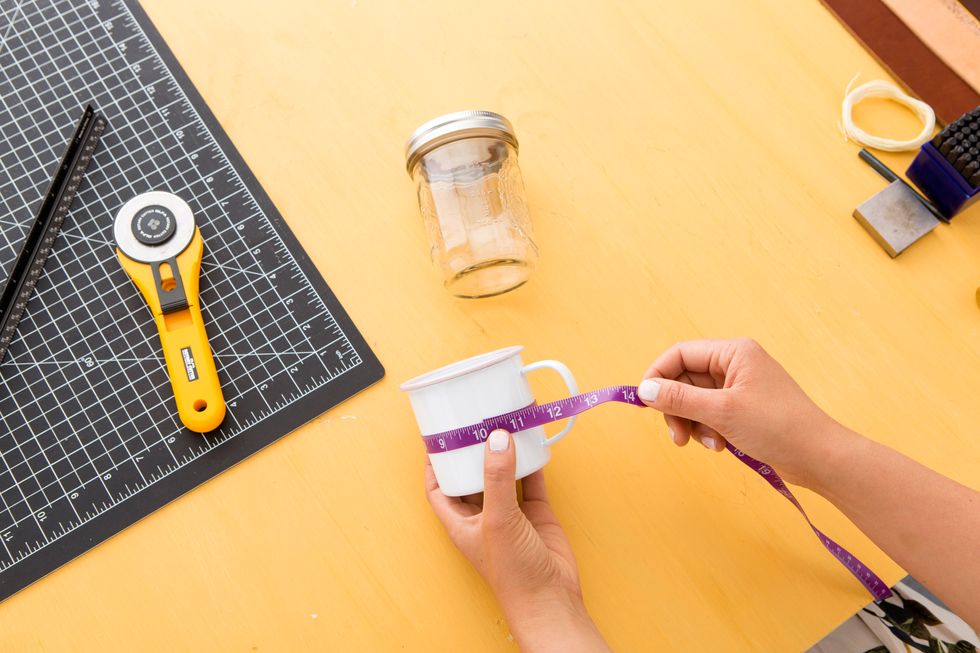 Measure the diameter of your cup with your measuring tape.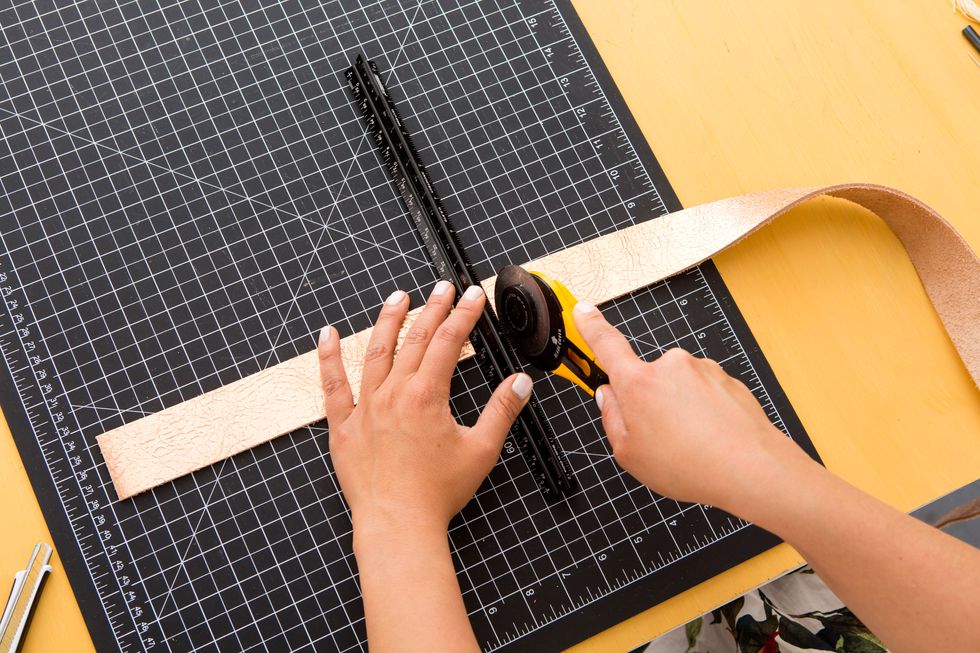 Cut your leather the length you just measured, using a straight edge ruler and utility knife.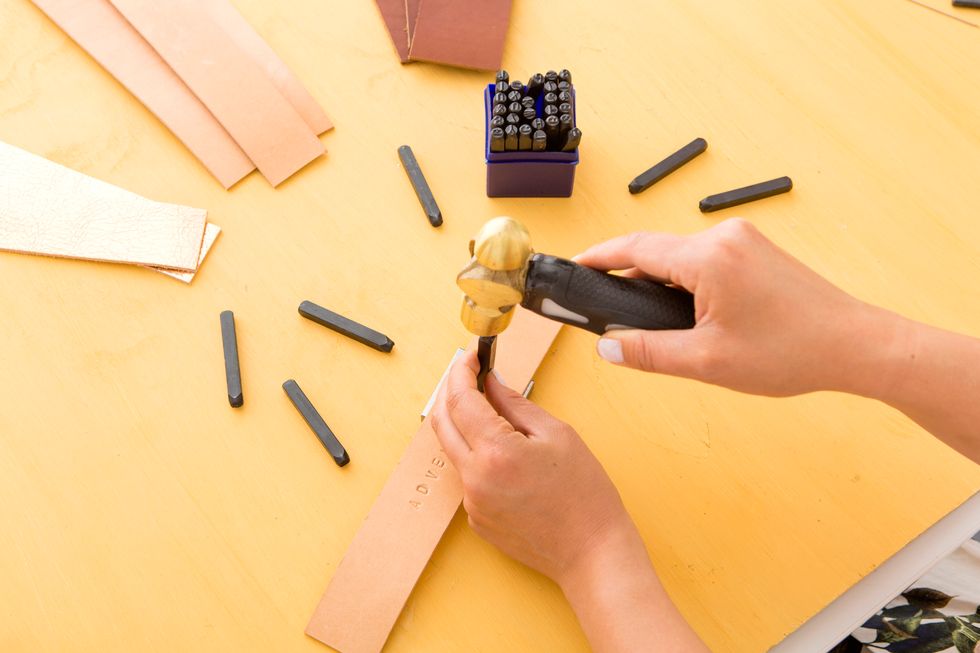 Personalize your leather koozies by stamping them with your bestie's name or inspiring words using a Metal Stamping Tool Kit.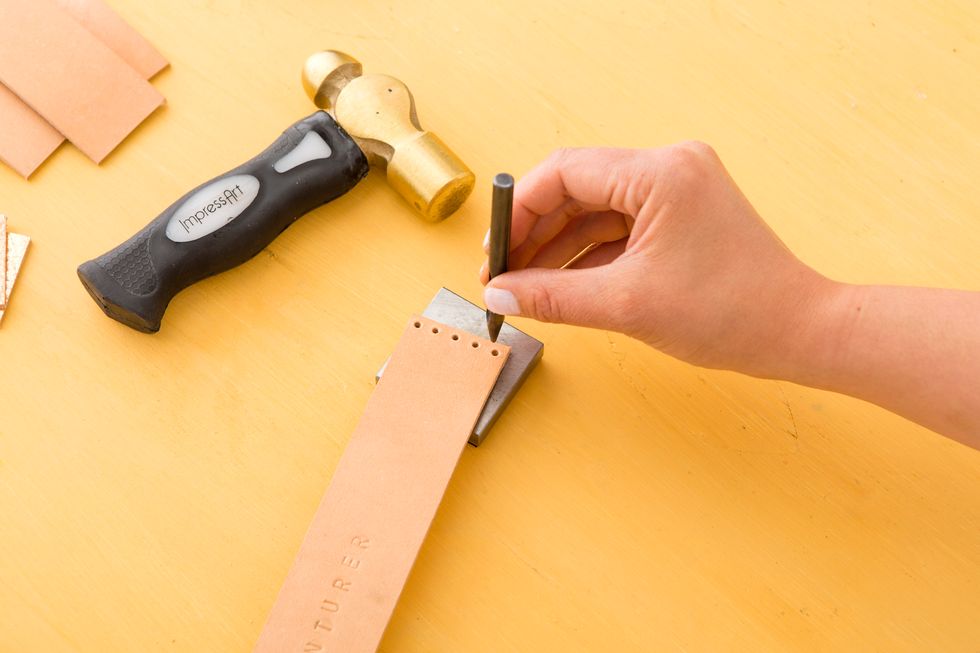 Next, take your awl and hammer a row of holes a few millimeters from the edge. No need to measure the space between the holes exactly.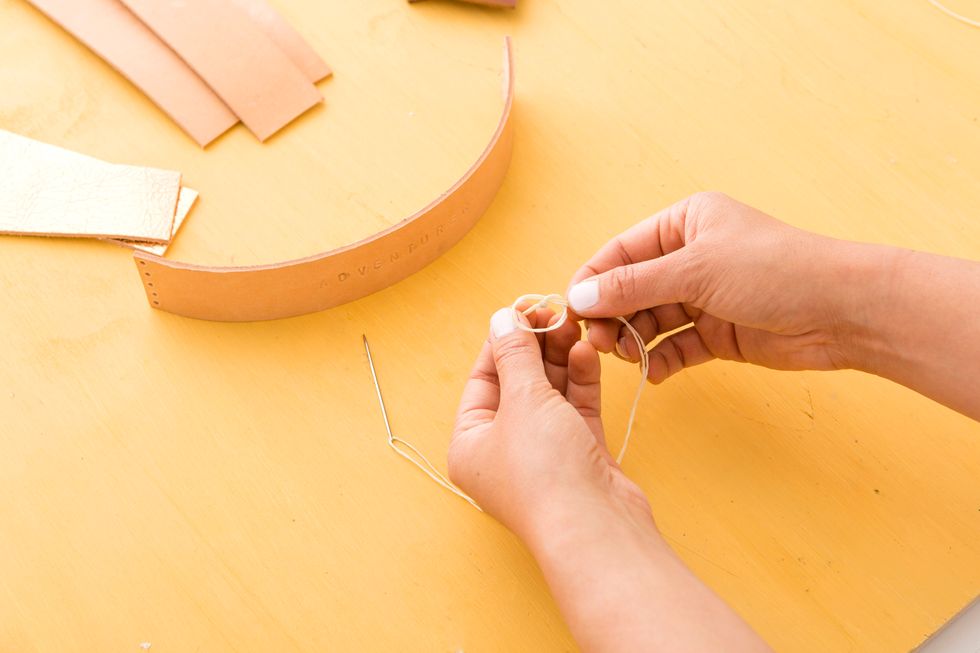 String your wax thread through your needle and knot the end.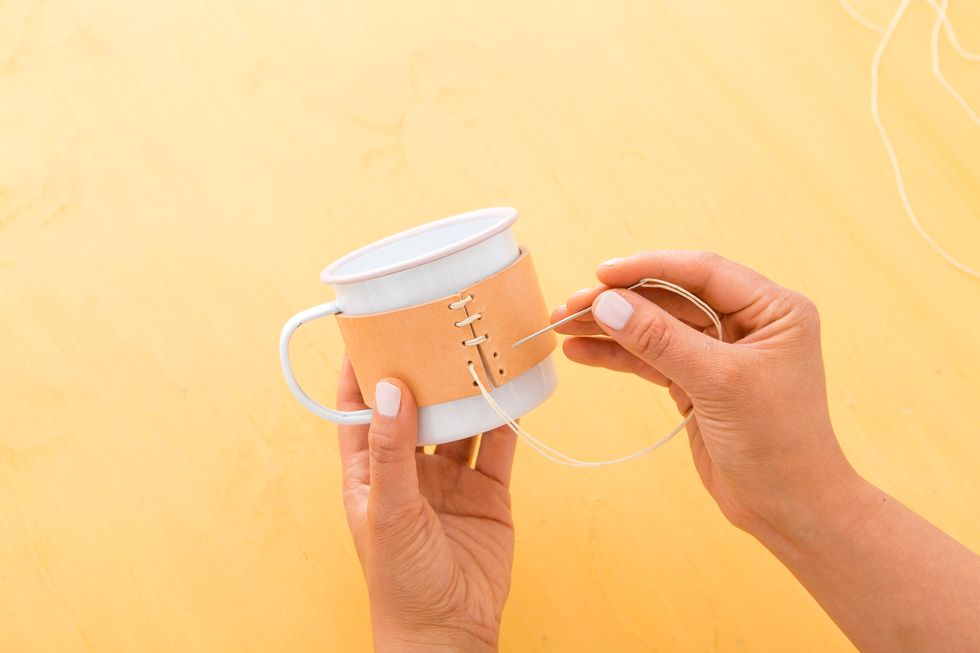 Stitch your koozie on or off the mug for a permanent or removable sleeve. String your needle and thread through the backside of your top hole.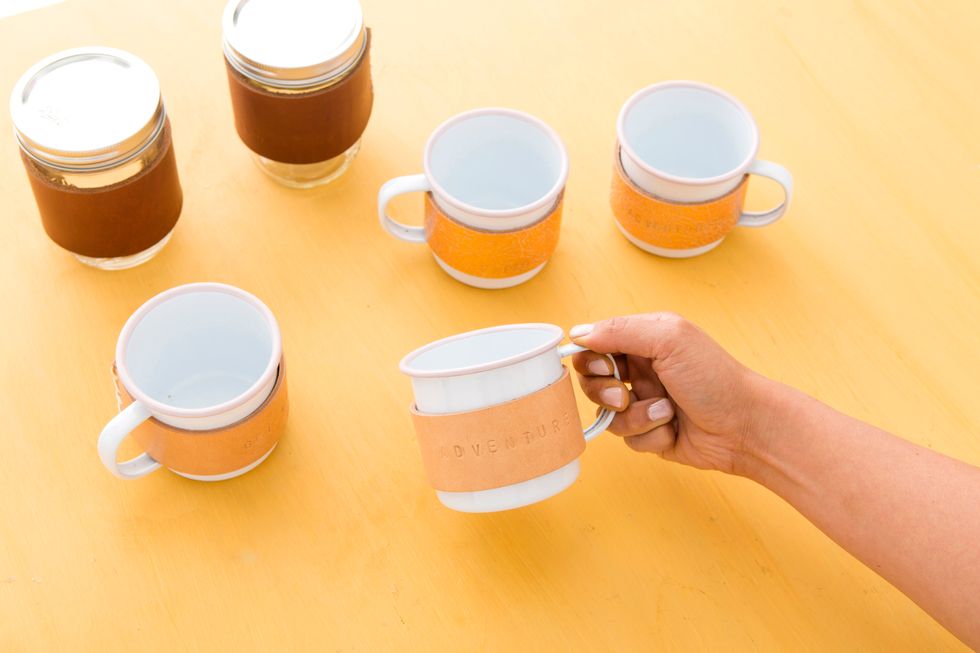 Connect the ends of your leather by stitching through the top hole on the other side. Pull tight, then move to the second hole on the first side.
Repeat this process until you have sewn all the way to the bottom, then make a knot on the backside of the last hole.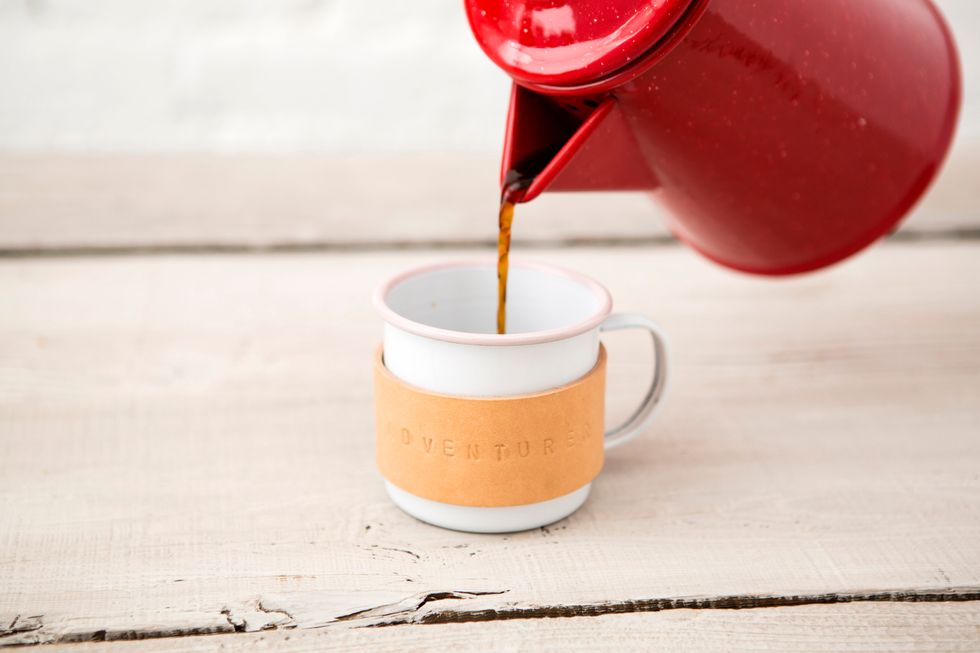 These are perfect for coffee mugs, mason jars or any other camping cup that needs a sleeve.
Fore more glamping DIY's, click here: http://go.brit.co/1XVgaLe
Leather Strips
Wax Thread
Ruler
Xacto Knife
Stamping Tool Kit
Cutting Mat
Needle
Awl
Measuring Tape
B+C
We are the team behind B+C Guides. Feel free to message us if you have any questions or see something that could be improved!