Round up all your crapola! (Nut milk bag not shown)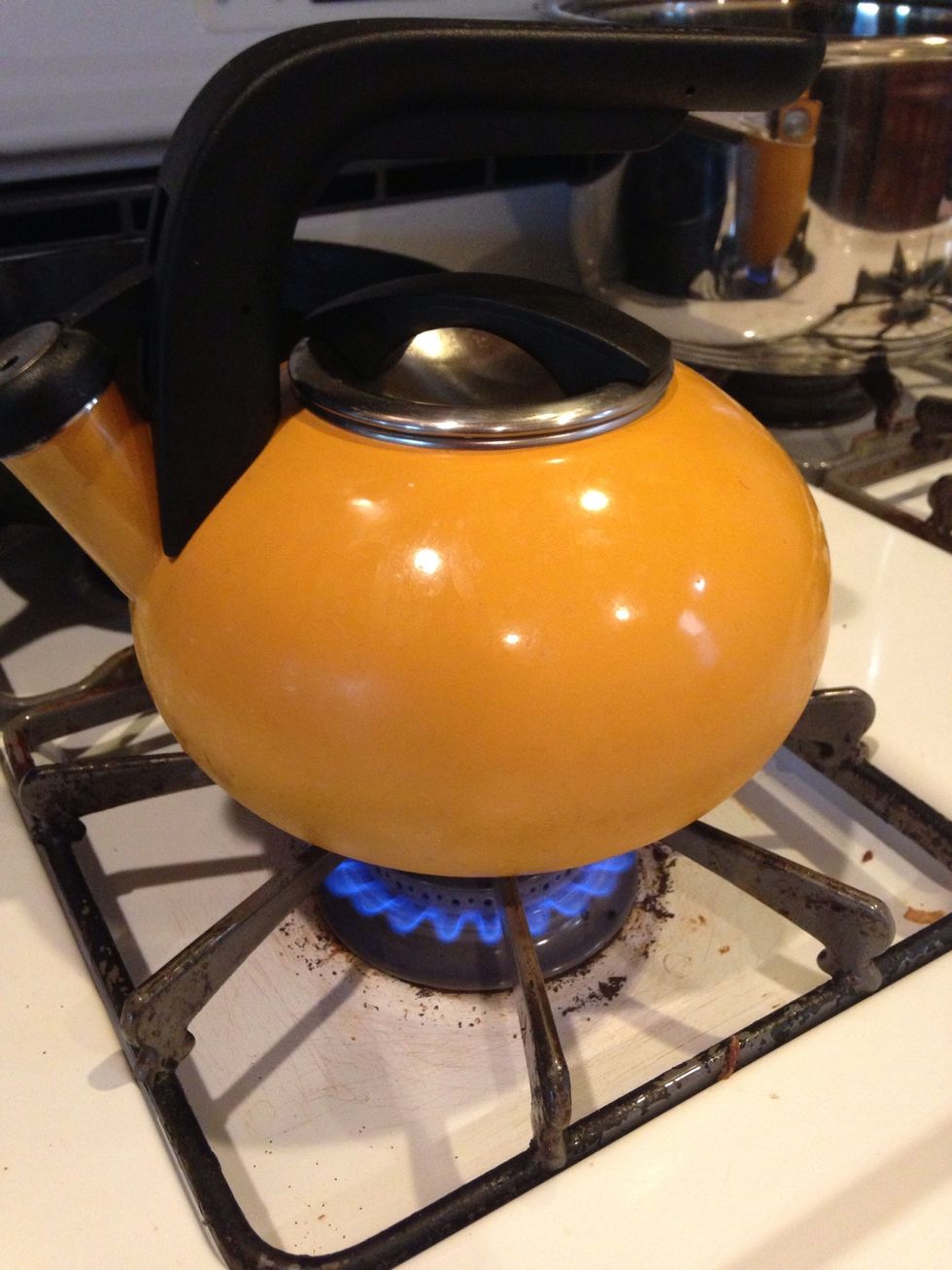 Bring two cups of water to a boil to make your tea.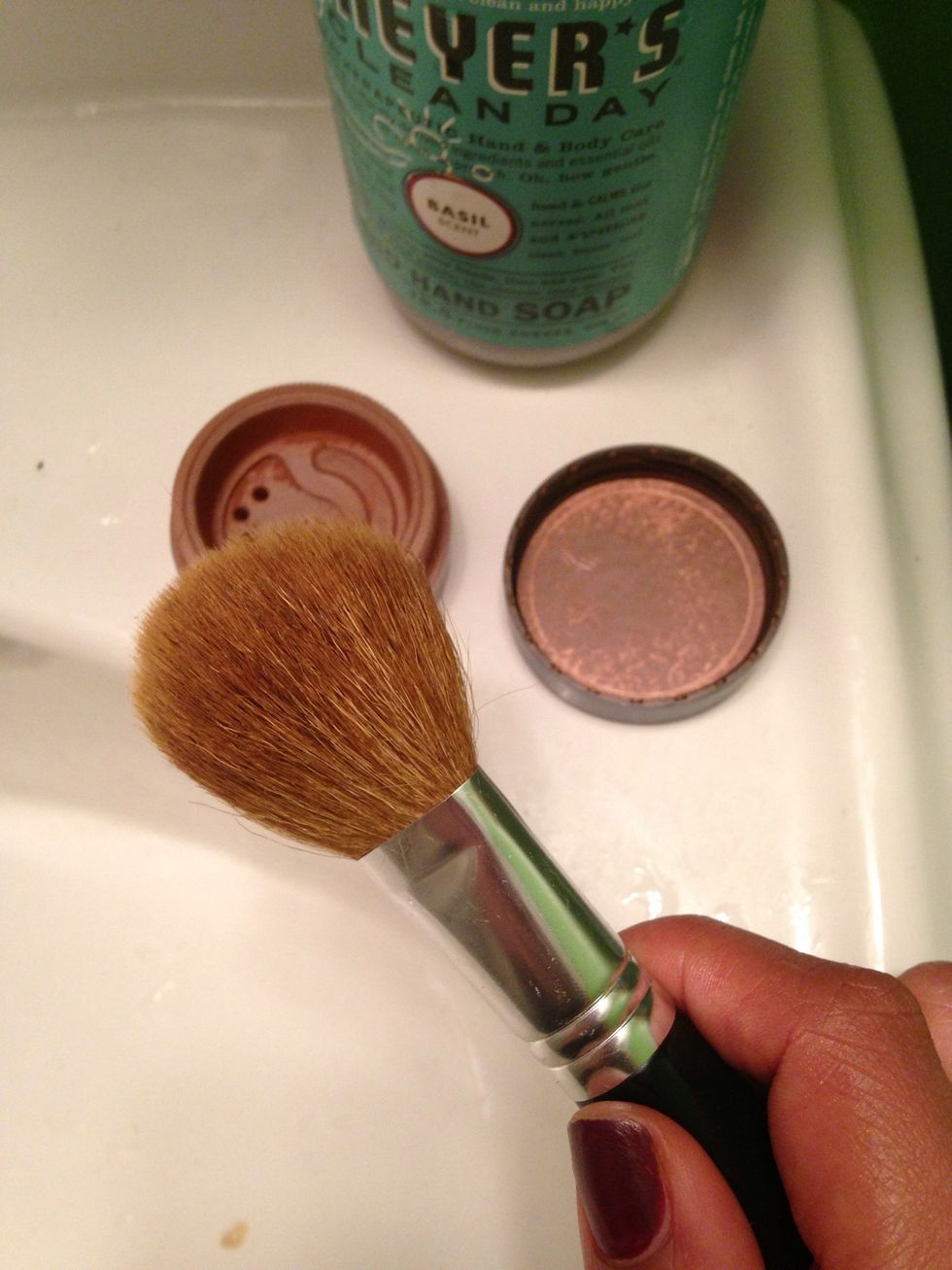 *While the tea is coming to a boil, go put some beautifying crap on your face for your photoshoot. Trust me, you will be taking pictures. 😜*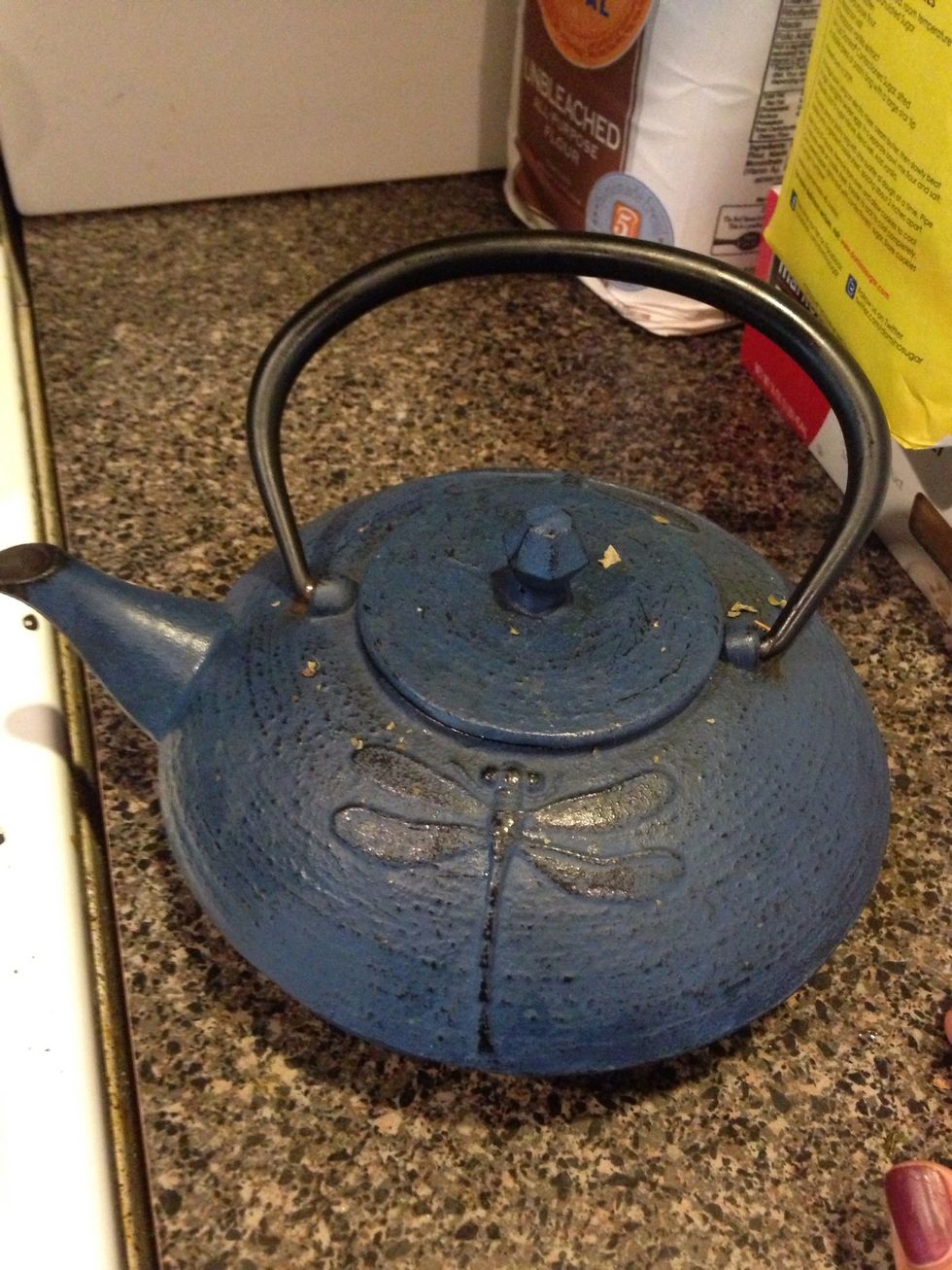 So now that your water has boiled, go ahead and steep your tea for 5 minutes. If you used bags, you won't need this nifty teapot here, so just seep in a cup or bowl of some sort.
*Resume adding stuff on your face whilst seeping*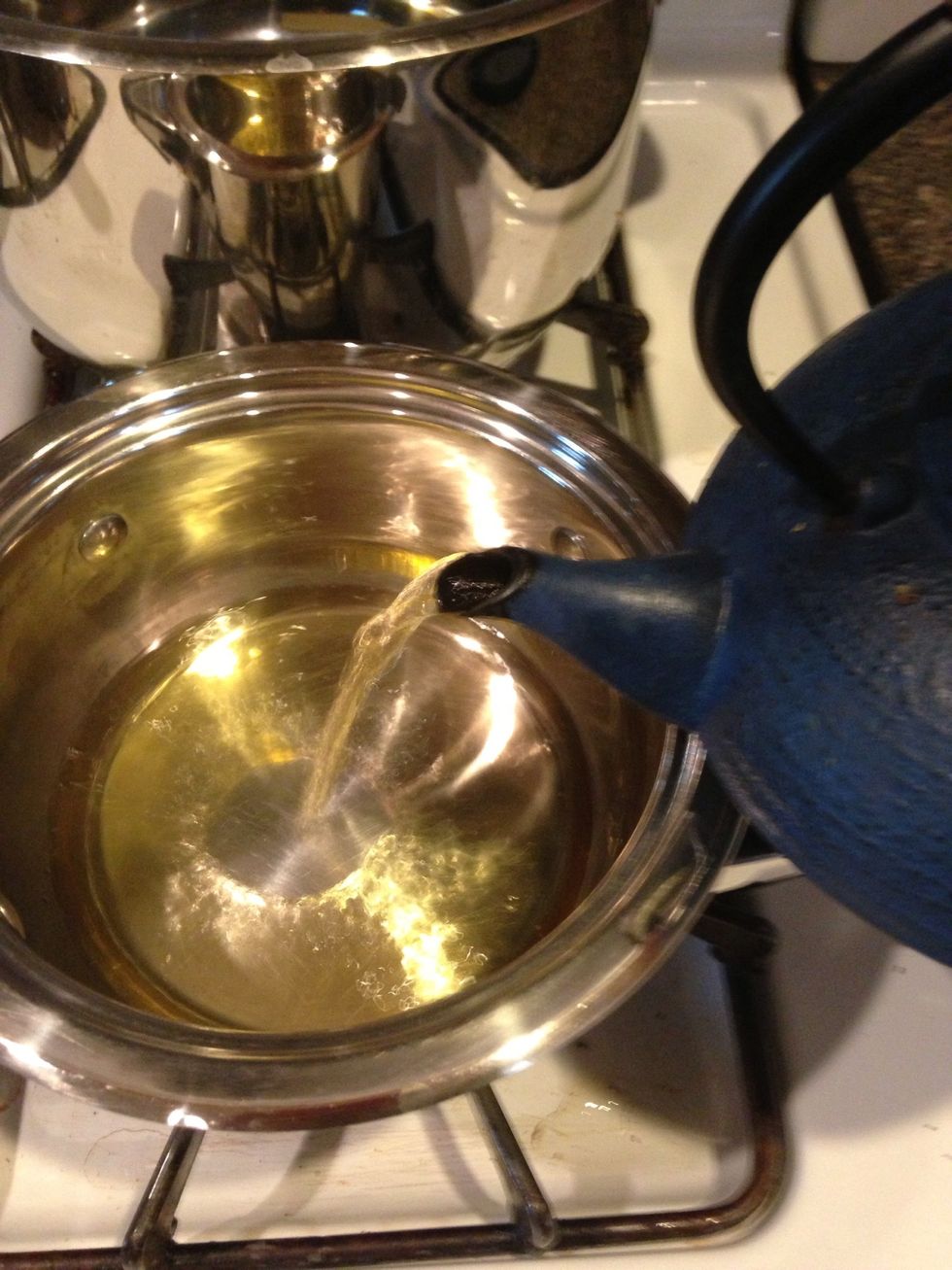 After five minutes, pour your tea into a pot.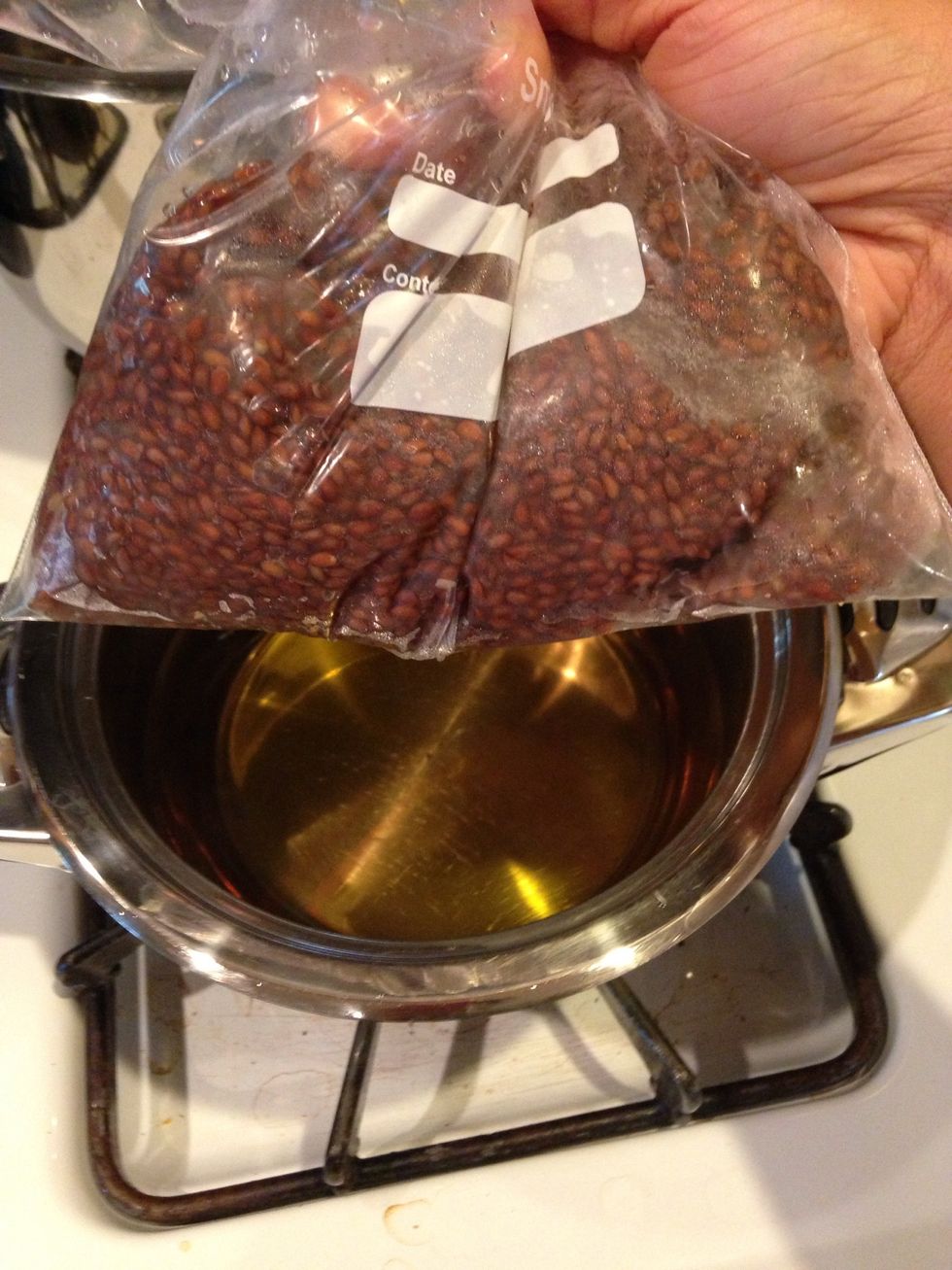 Now add your flax seeds. I am reusing some from a previous batch. Seriously, it makes no sense to buy hair gel, like, at all! You can reuse them a zillion times. Ok not a zillion, but you get it!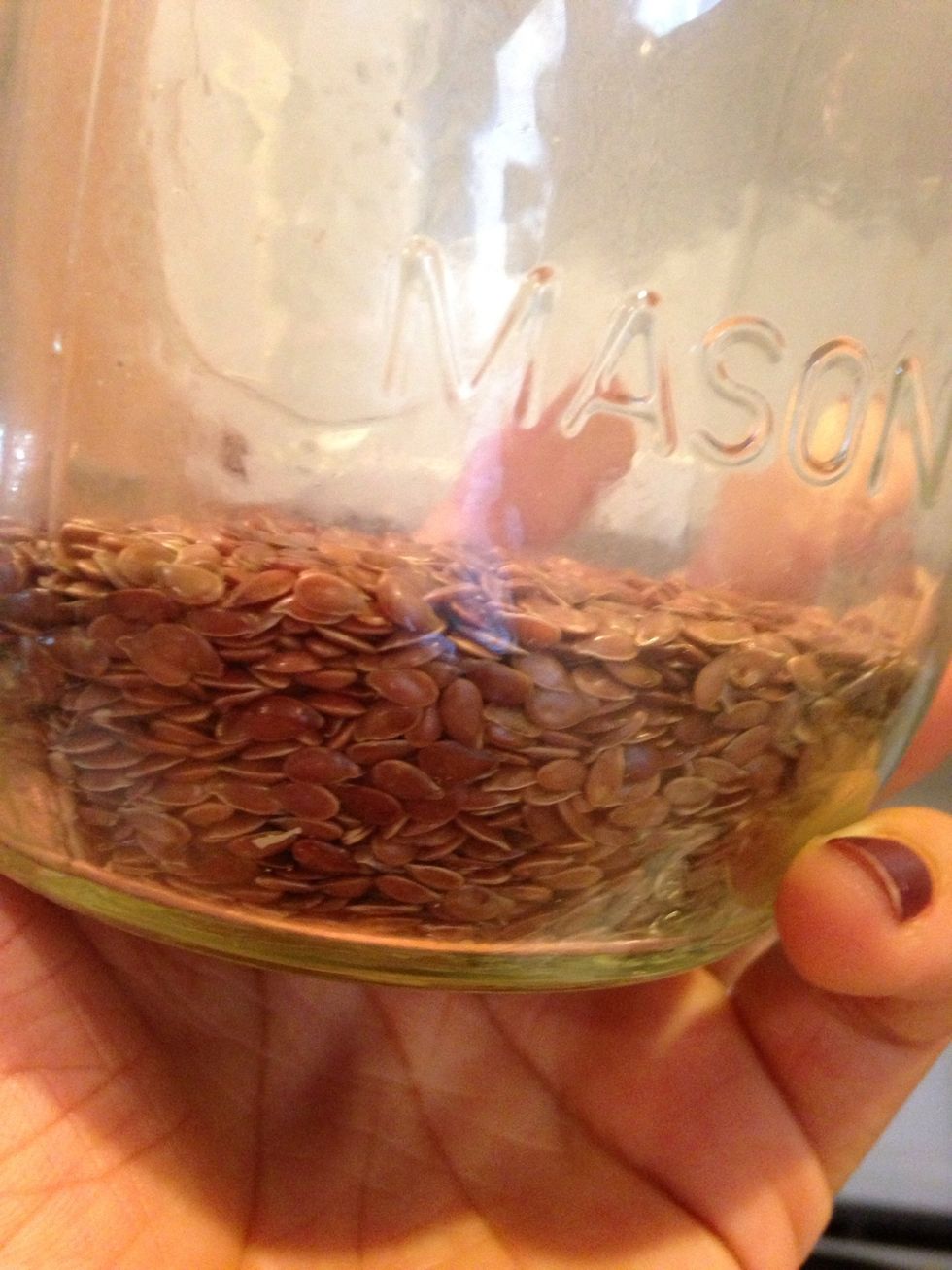 This is what brand new flax seeds look like in case you didn't know. They come in a beige color as well. From what I hear, the brown ones produce more mucilage. I've never used the beige ones.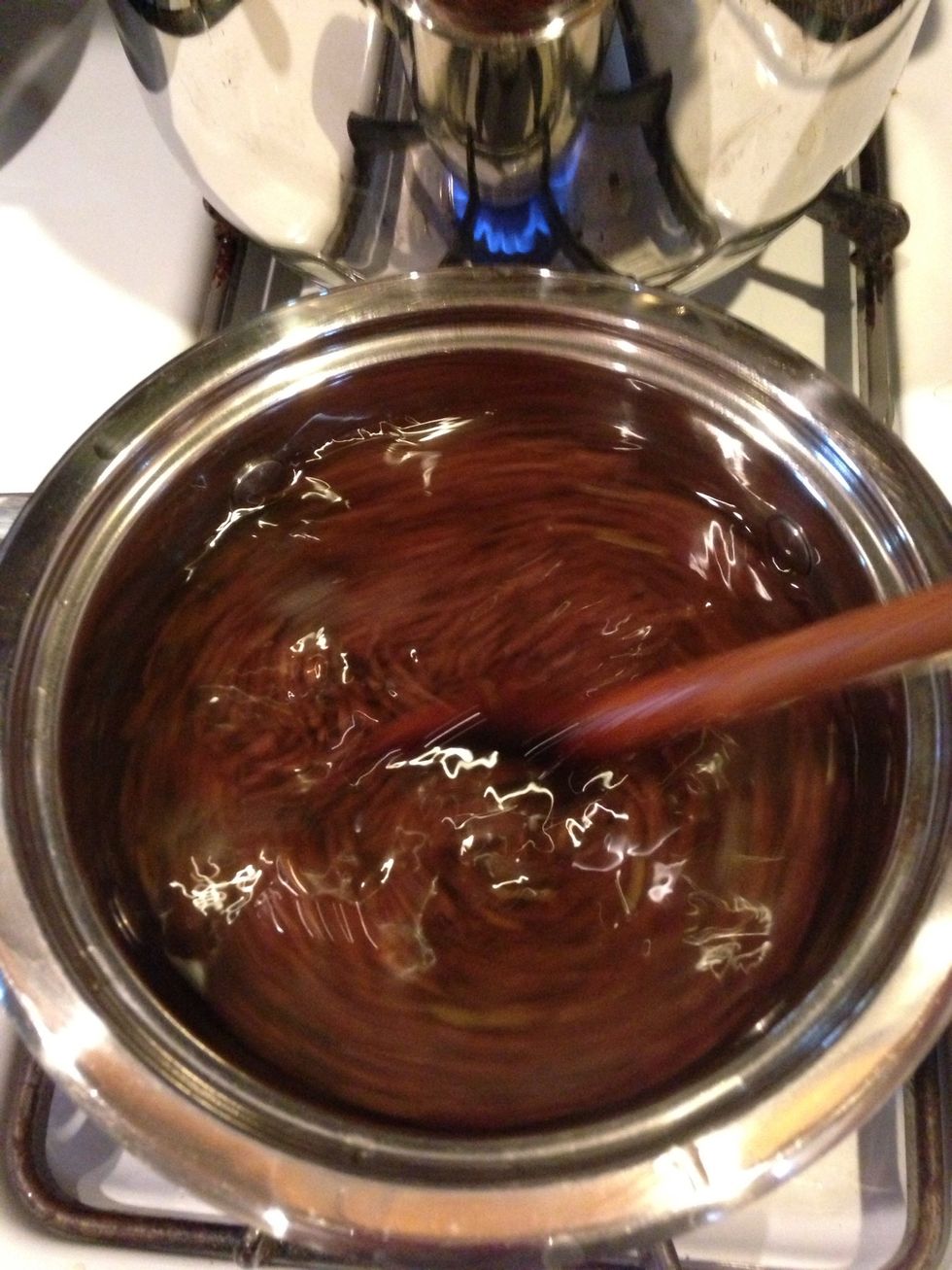 Keep on stirring your seeds as they have a tendency to stick to the pot and each other.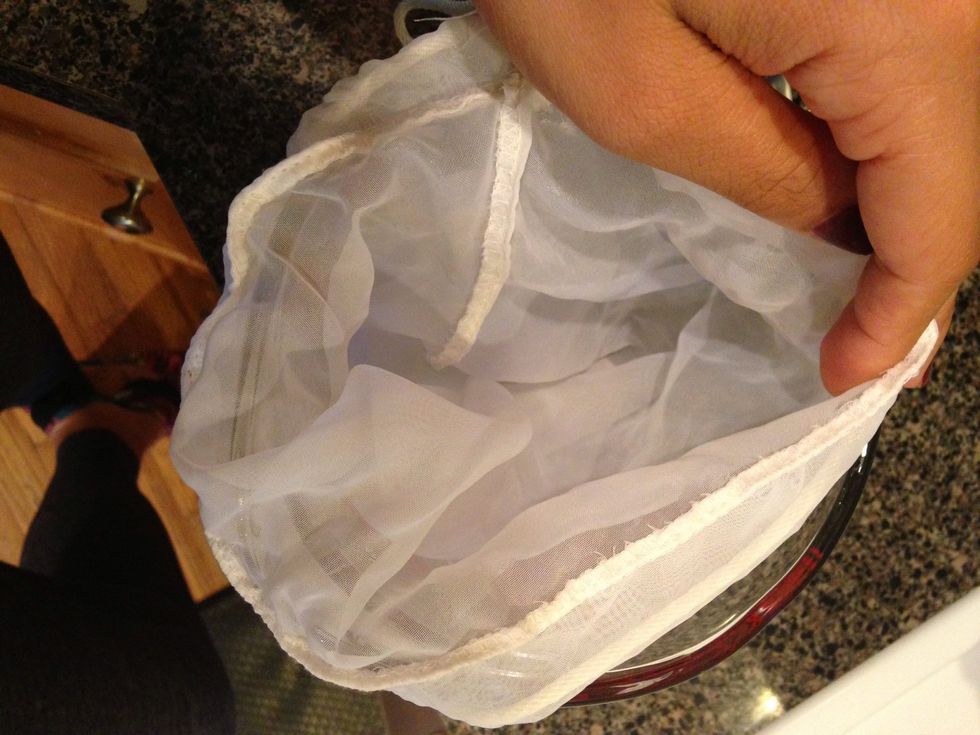 Next, line a bowl or container with your nut milk bag. You can also use pantyhose, a coriander, cheese cloth, or whatever else, so don't stress if you don't have a nut milk bag. 😎
This is what a nut milk bag typically looks like, if you wanted to know.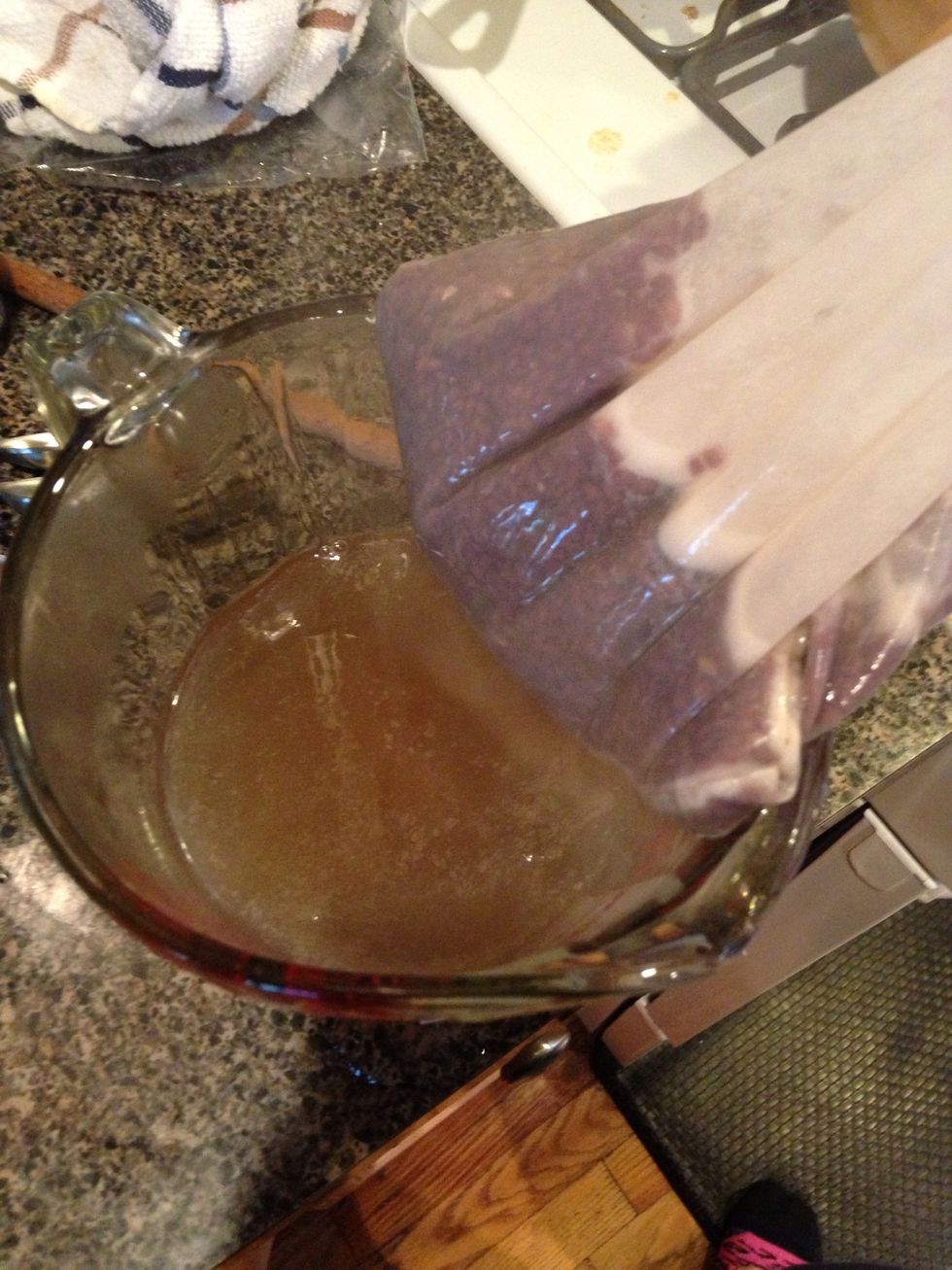 Now, lift out the nut milk bag & shake a bit to get out any extra gel, then set aside. Some squeeze the gel out, but not I. The bag will be piping hot, so unless 3rd degree burns are your thing....
Make sure to strain while the flax seed gel is HOT. If you let it cool down, it will get super thick and you will NEVER, (and I do mean never), get the gel out. Trust me!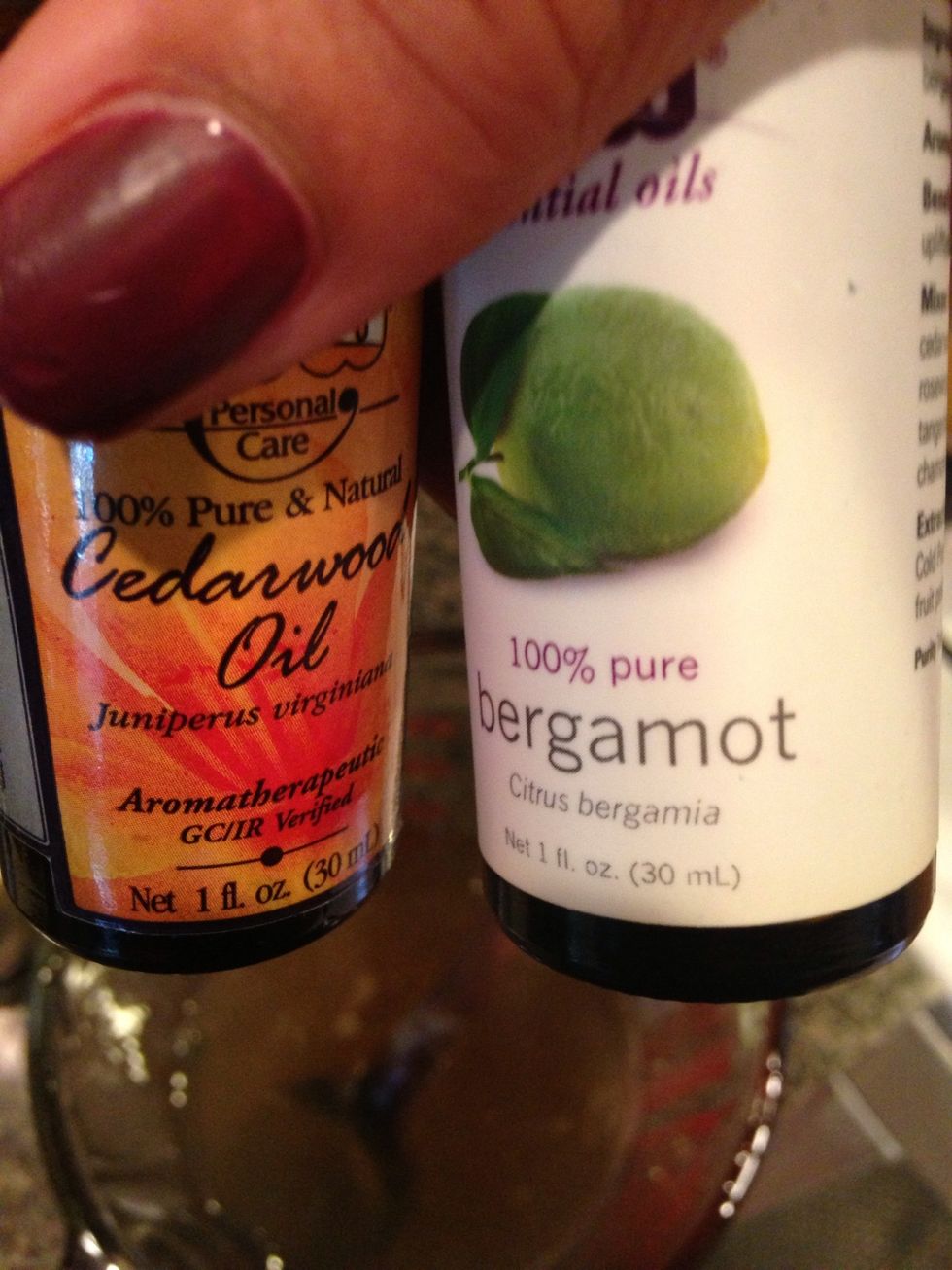 I ended up with two cups of gel so I added in 8 drops of each oil. You may have less depending on how thick you let the gel get.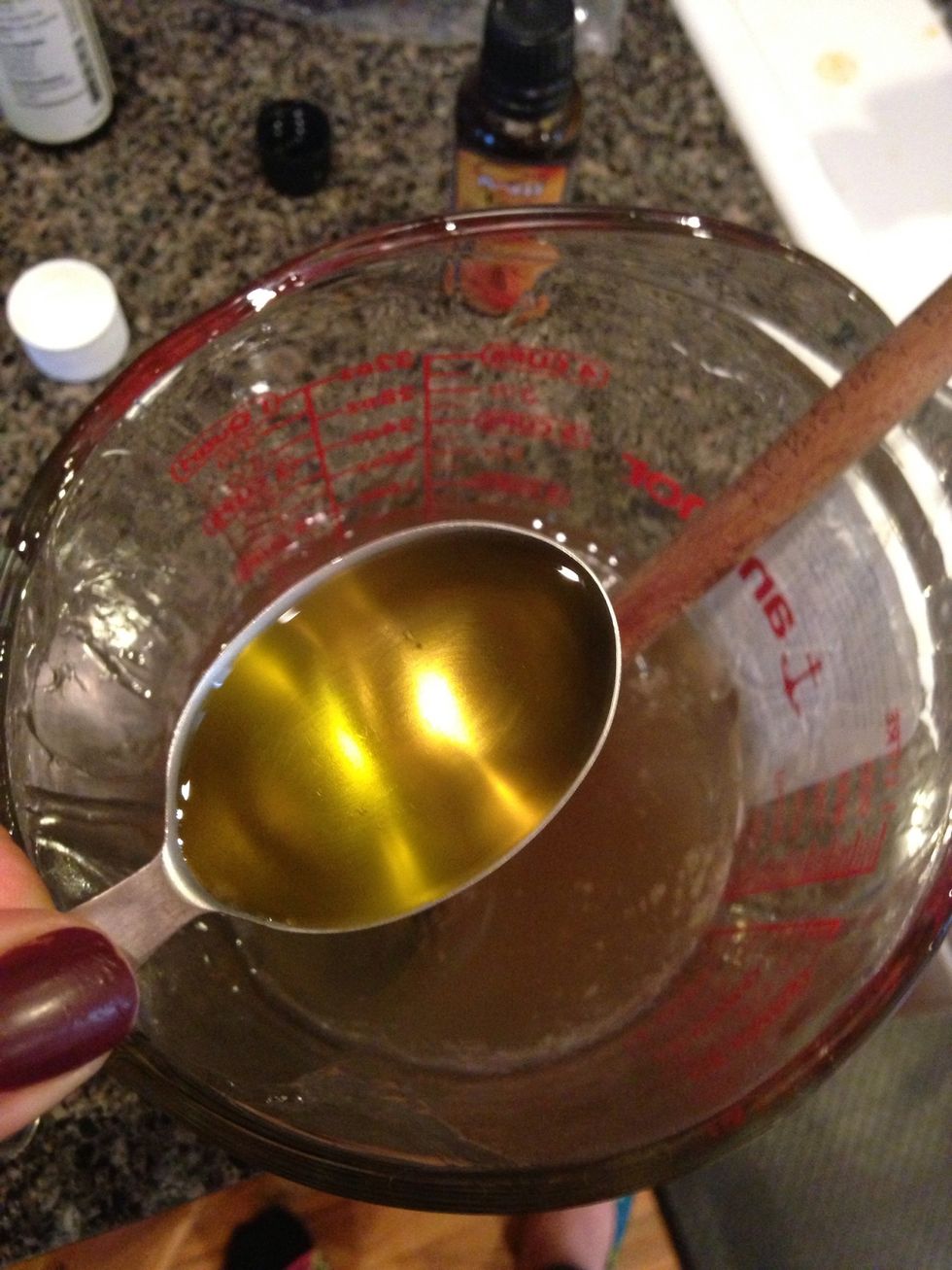 Add in the jojoba oil. Jojoba is great as it mimics the body's natural sebum, which can reduce any irritation other oils may cause. It also helps the gel not to flake up in the hair & adds shine.
After you've stirred everything up really well, pour the mixture into a container.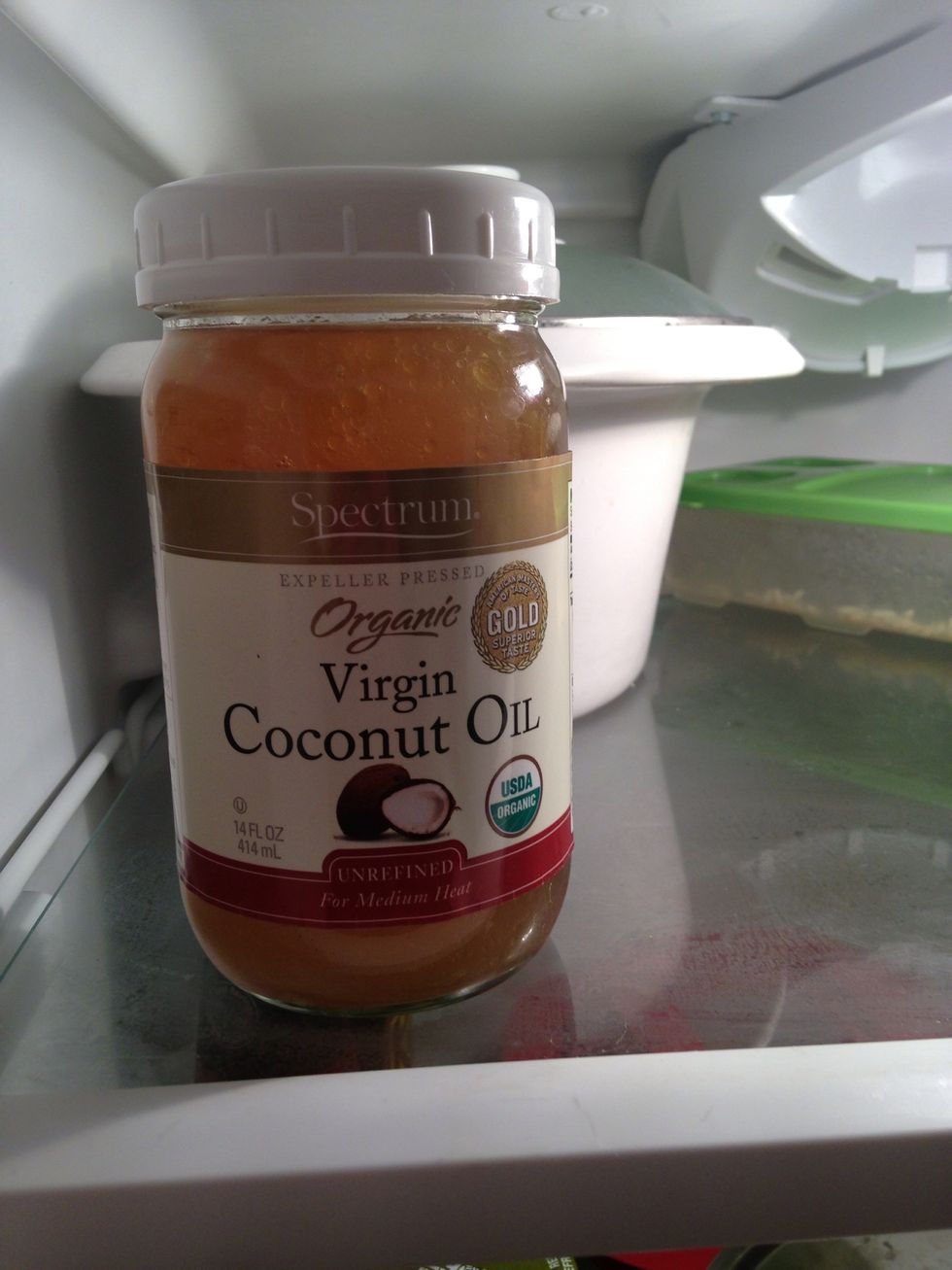 Store it in the frigidaire. Should be good for two weeks to a month with the help of the essential oils and jojoba oil. You can also freeze half to keep it fresher and use later.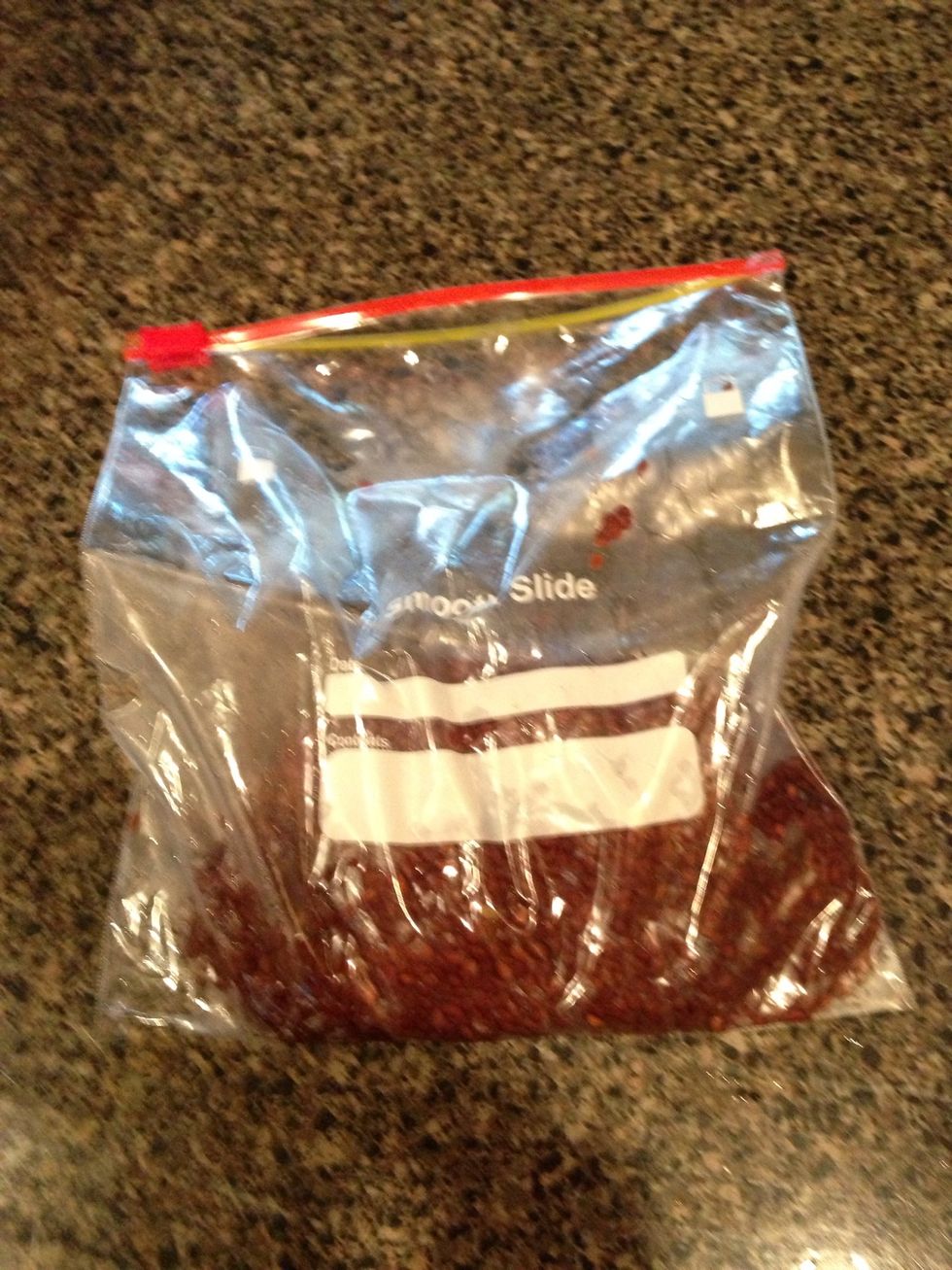 Store your flax seeds in a bag and freeze until the next use. We are talking about some serious economics here people! Save your money!
Remember all that crap we put on our face earlier? Now it's time to do that hair with the gel boo!!!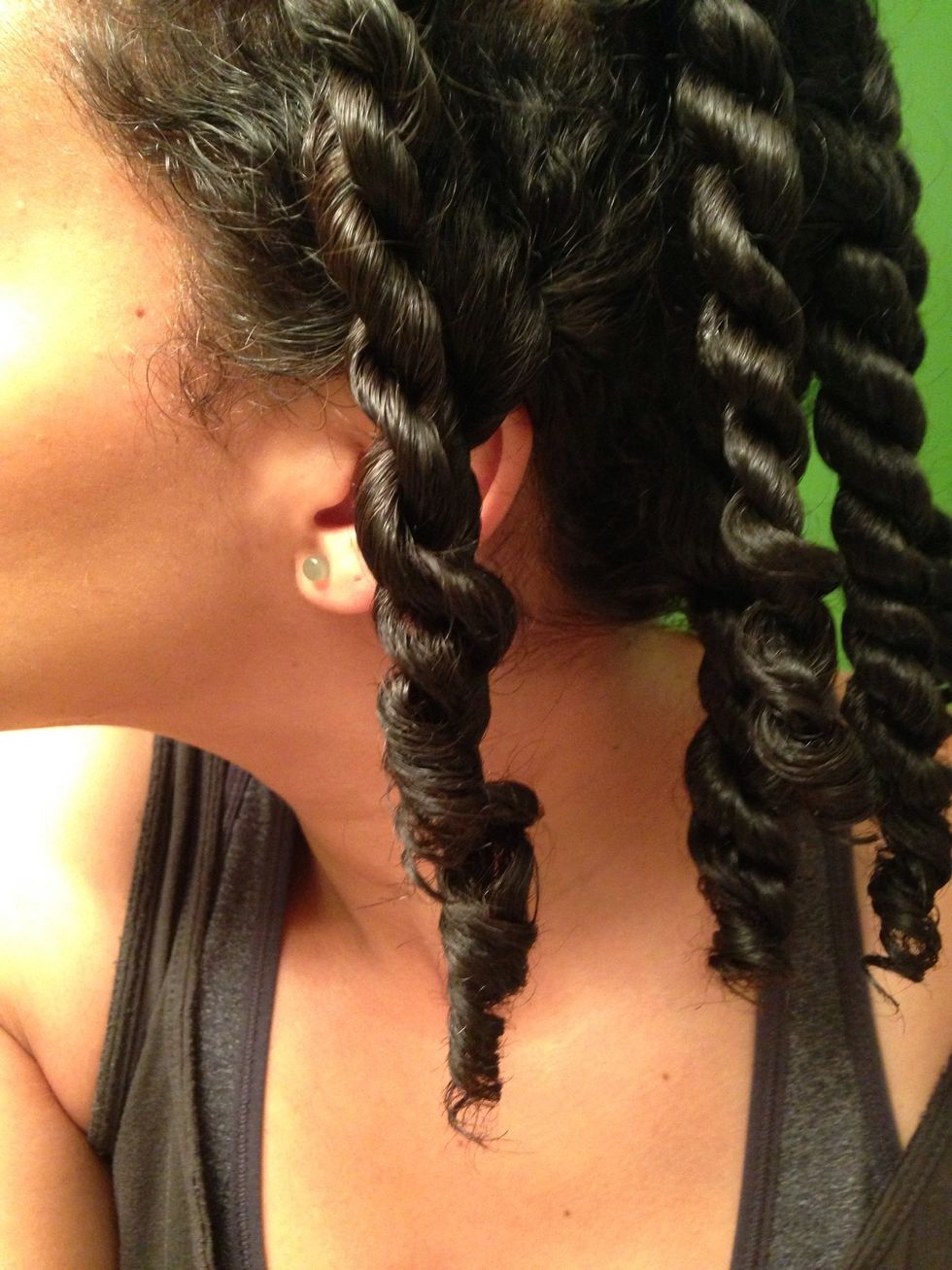 I decided to put some twists in using the gel. Look at that hold and shine!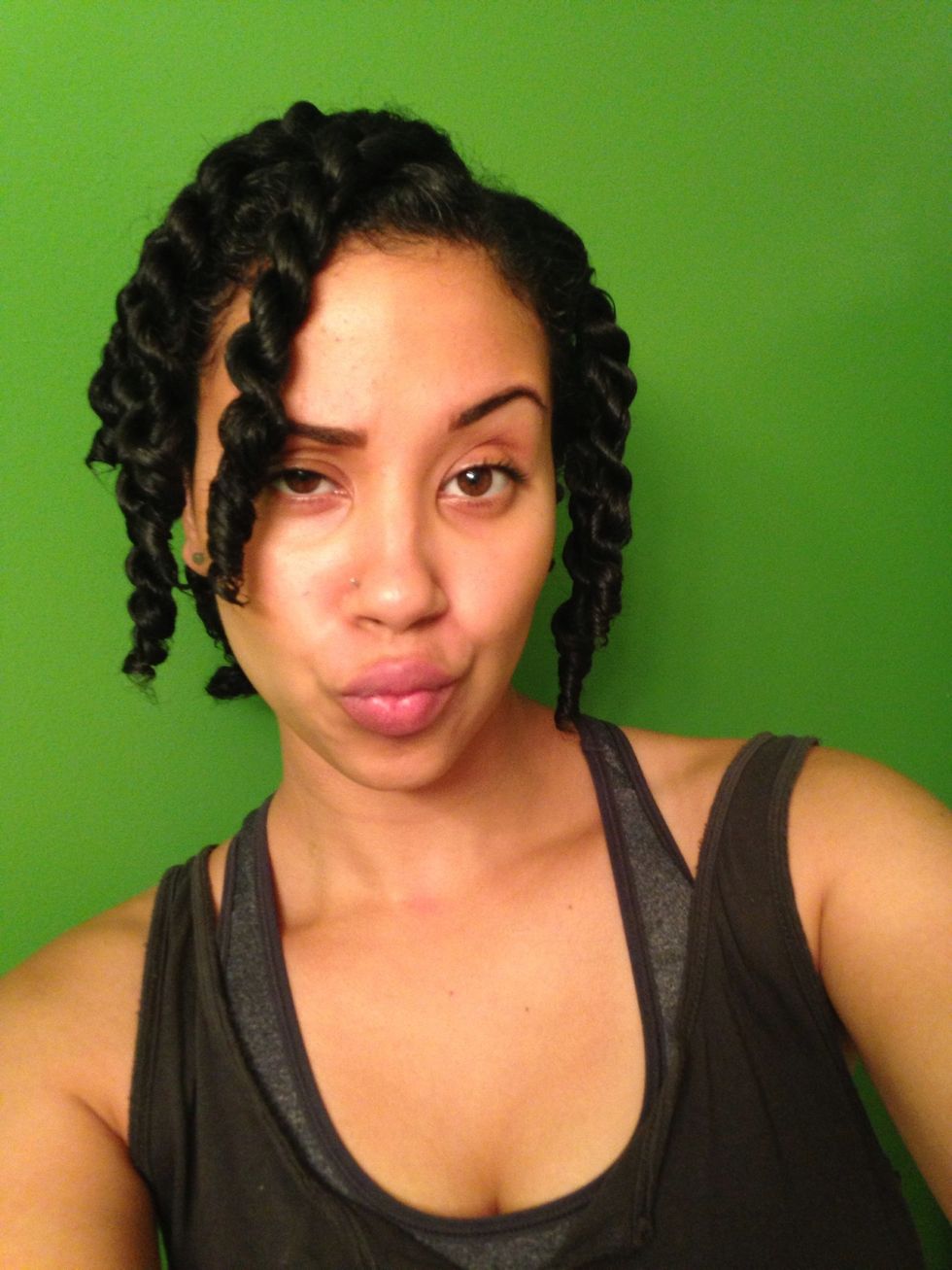 Now take a zillion pictures of yourself with the duck face and post to Instagram. Don't forget to mention that you learned how to make your own gel from the Sheester. 😎
Hope you enjoyed this guide! For deets and more DIY hair gel variations, visit me blog. Sunlight and love, Shera ☀✌
Peppermint tea loose leaf or bagged
2 cups of water
1/4 to 1/2 cup flax seeds
1 TBSP jojoba oil (or oil of choice)
Bergamot & Cedar wood essential oils
Nut milk bag (or strainer of some sort)
Glass container