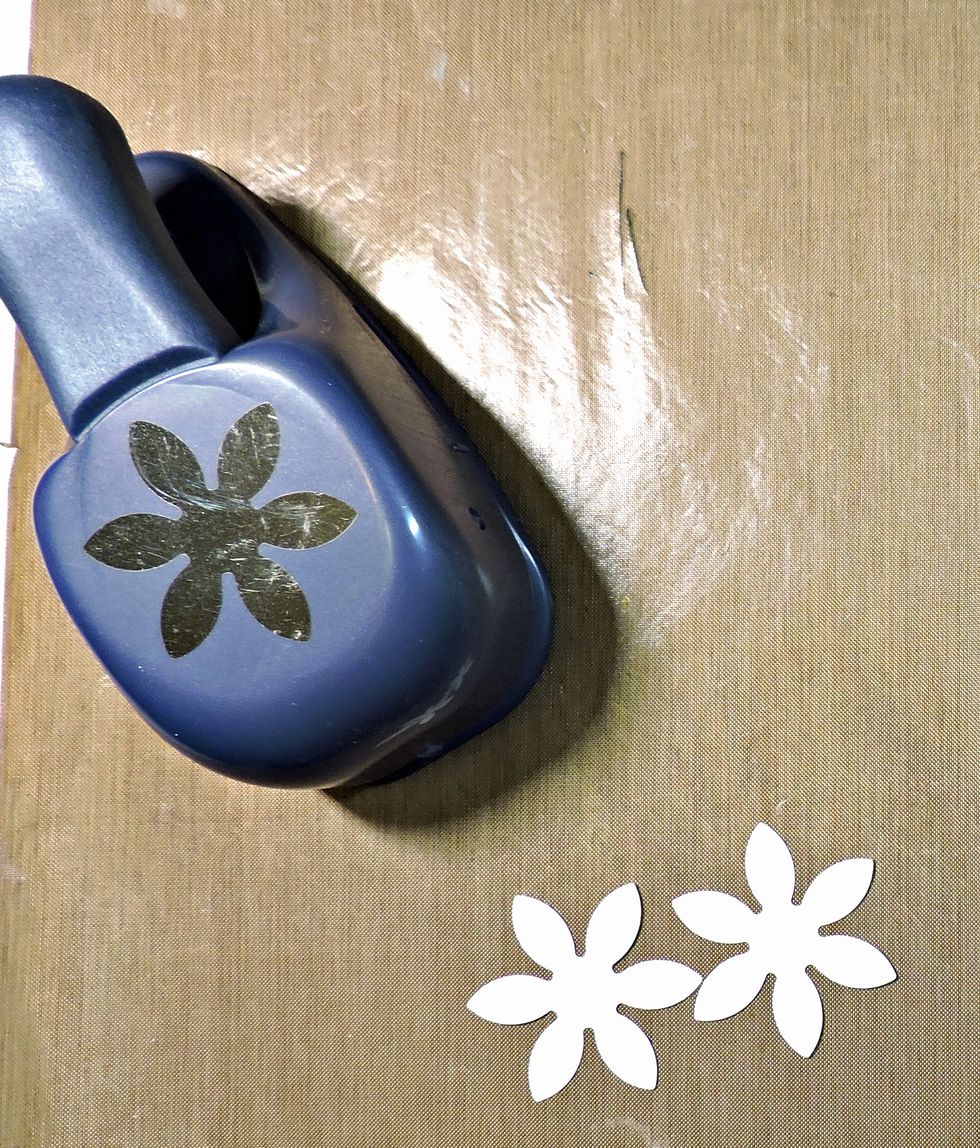 Cut flower shapes, using punch, die and/or cutting machine.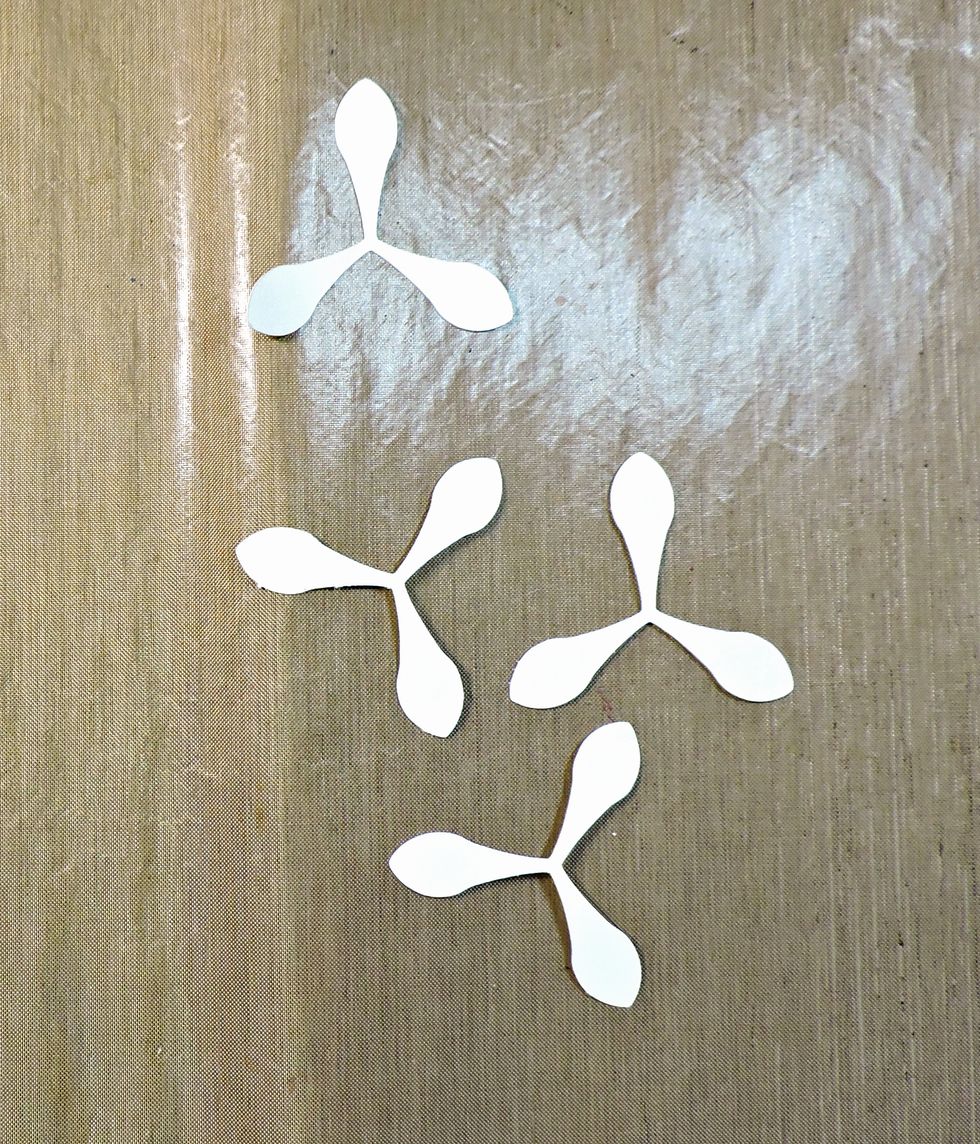 You'll want your finished flowers to have 12 petals. I cut these with the Cameo.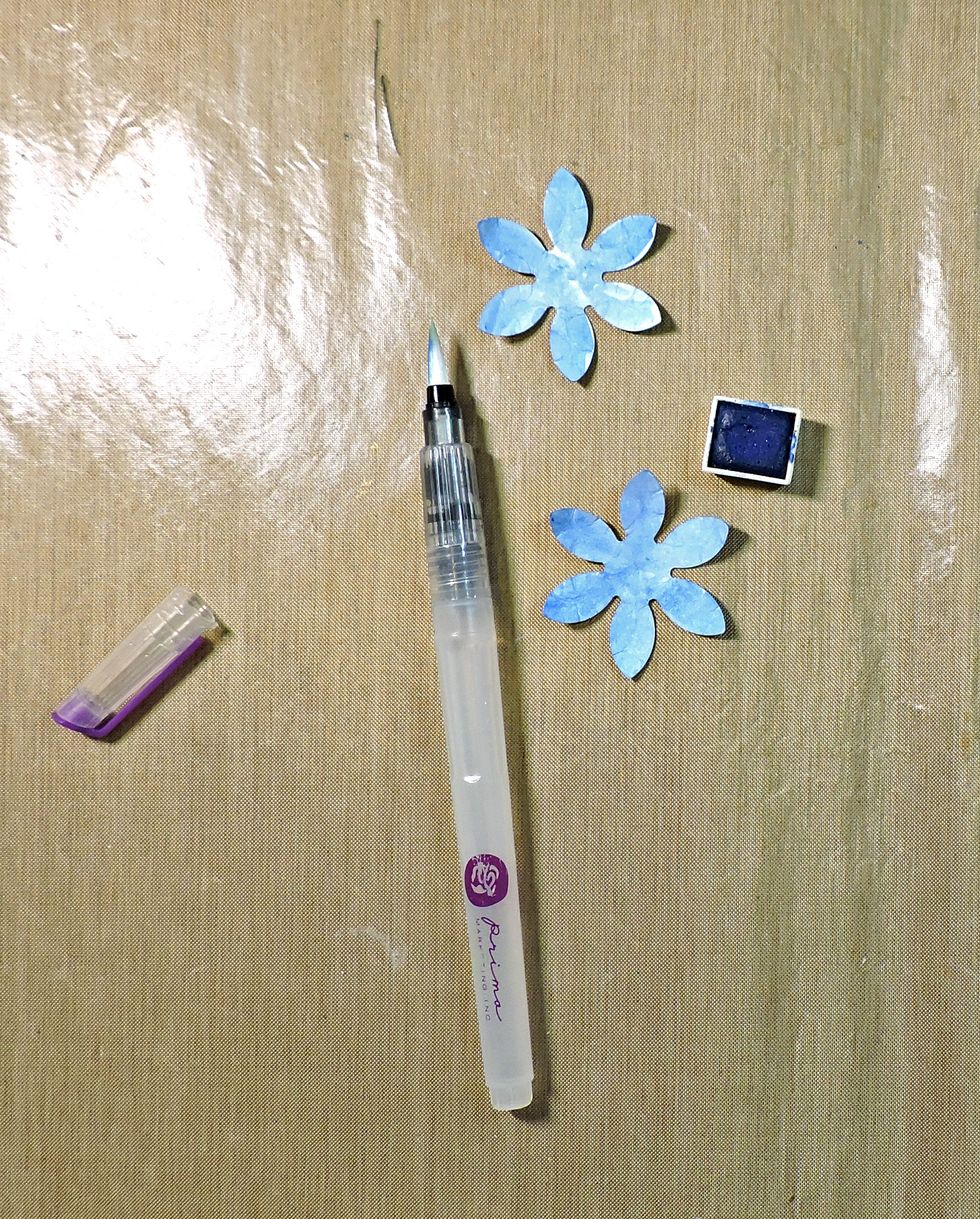 Begin to color your shapes, saturating both sides. (No need for perfection; you want the petals to be varied.) Dry completely; you may want to use a heat tool to speed things up.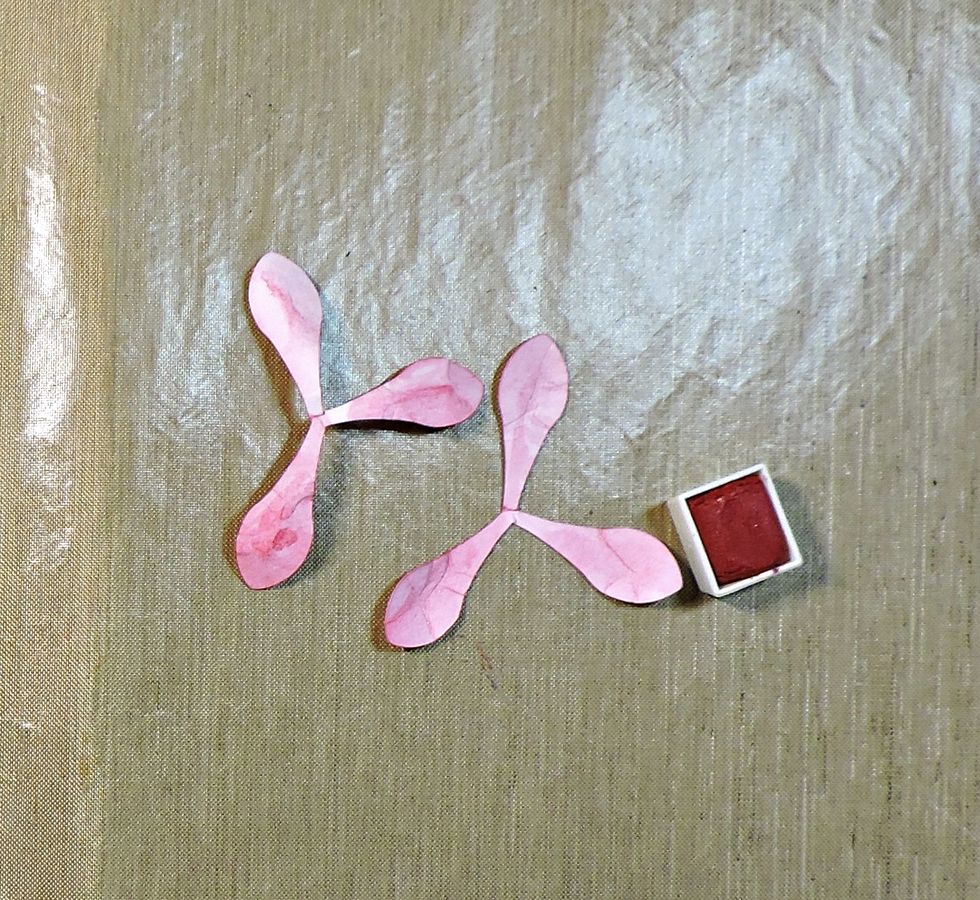 The amount of water you use will determine the final color of your flower. Here, I used a very deep red to create pink petals.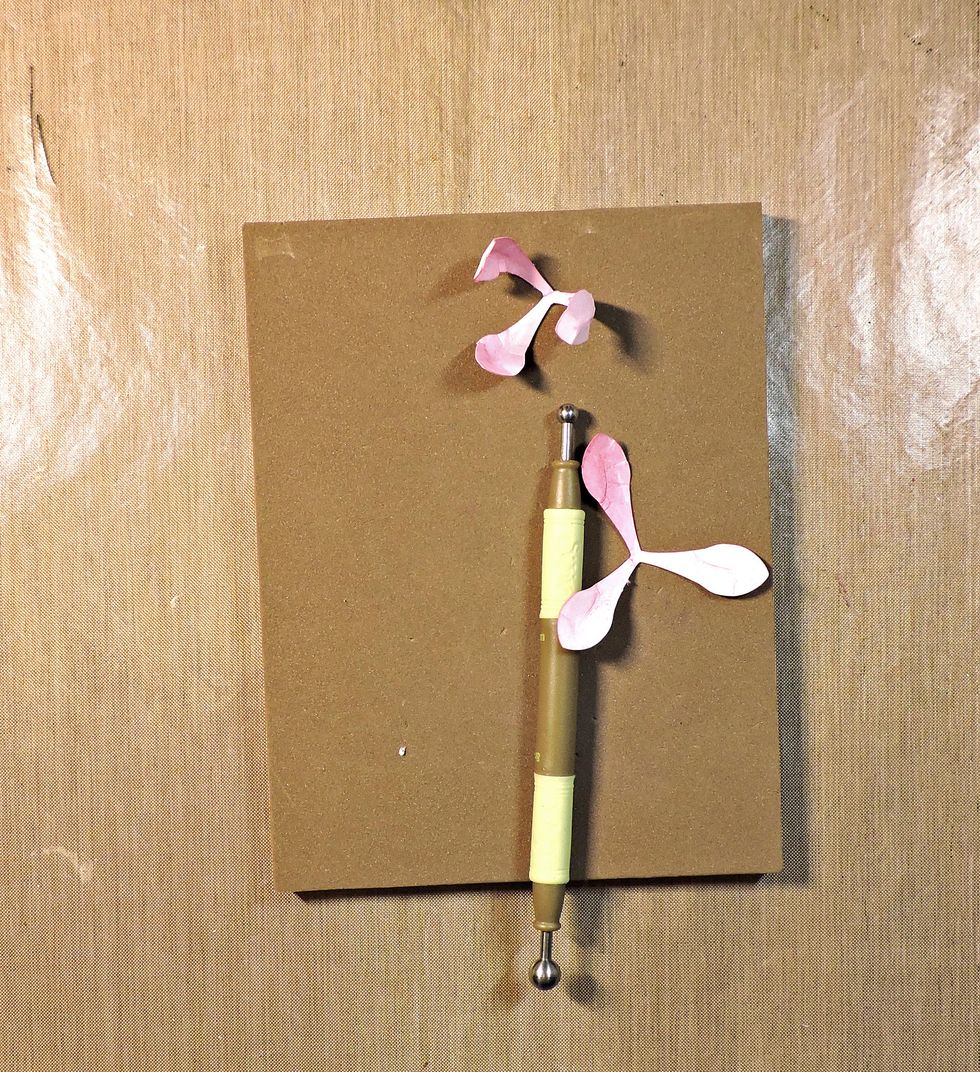 Run your shaping tool down each petal, from the tip to the center. It helps to use a foam pad underneath. (Tip: the round end of a ball point pen on your hand will work if you don't have these tools.)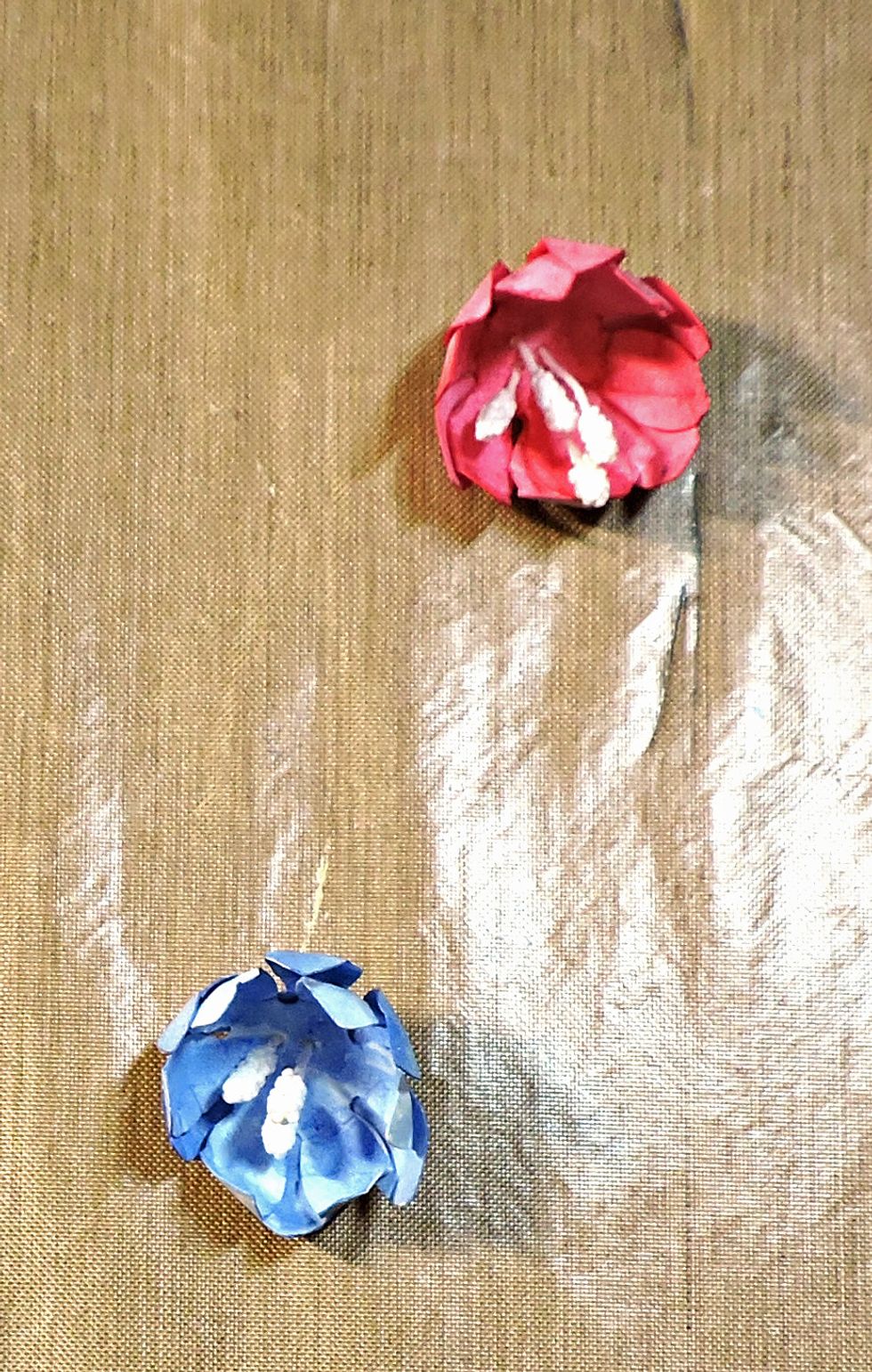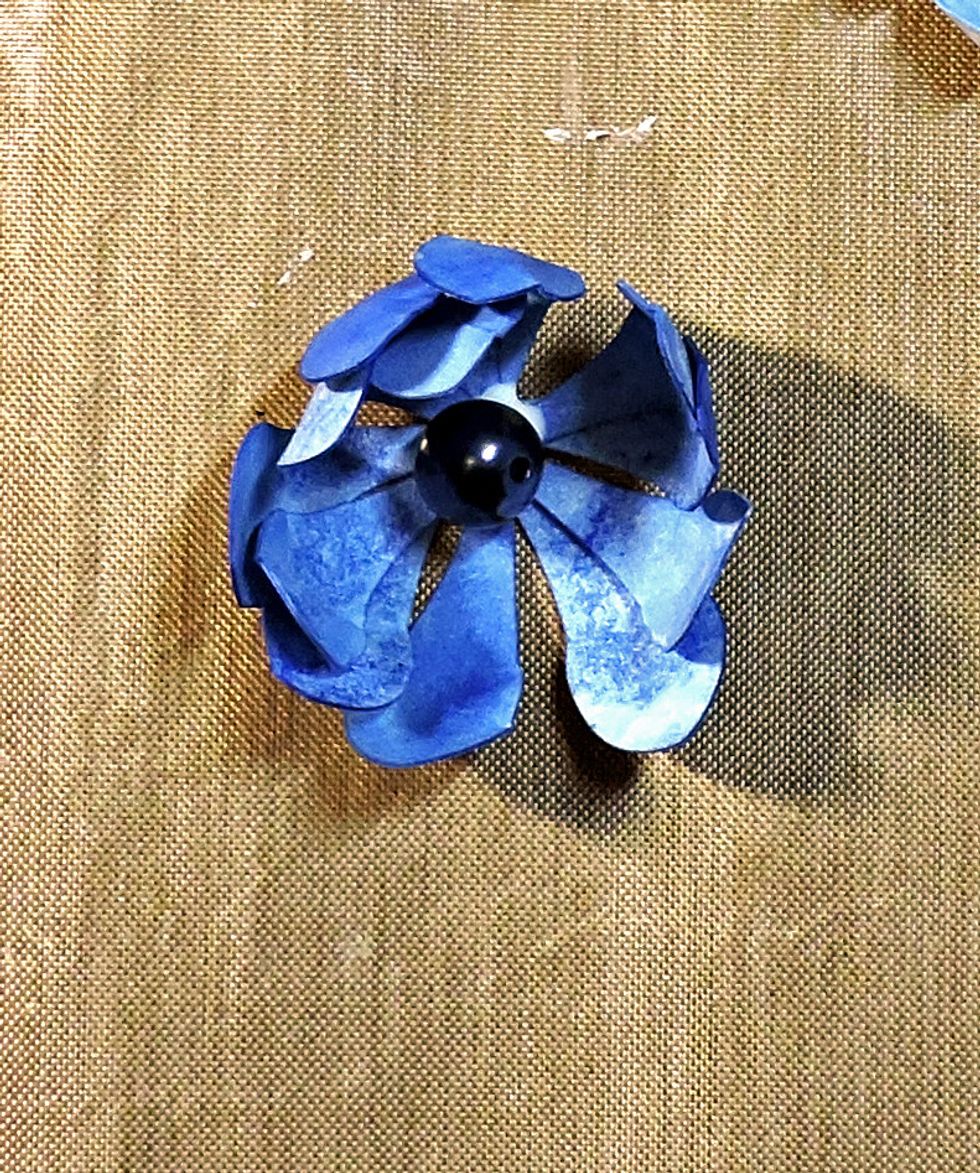 No stamens? How about pearls or buttons or brads?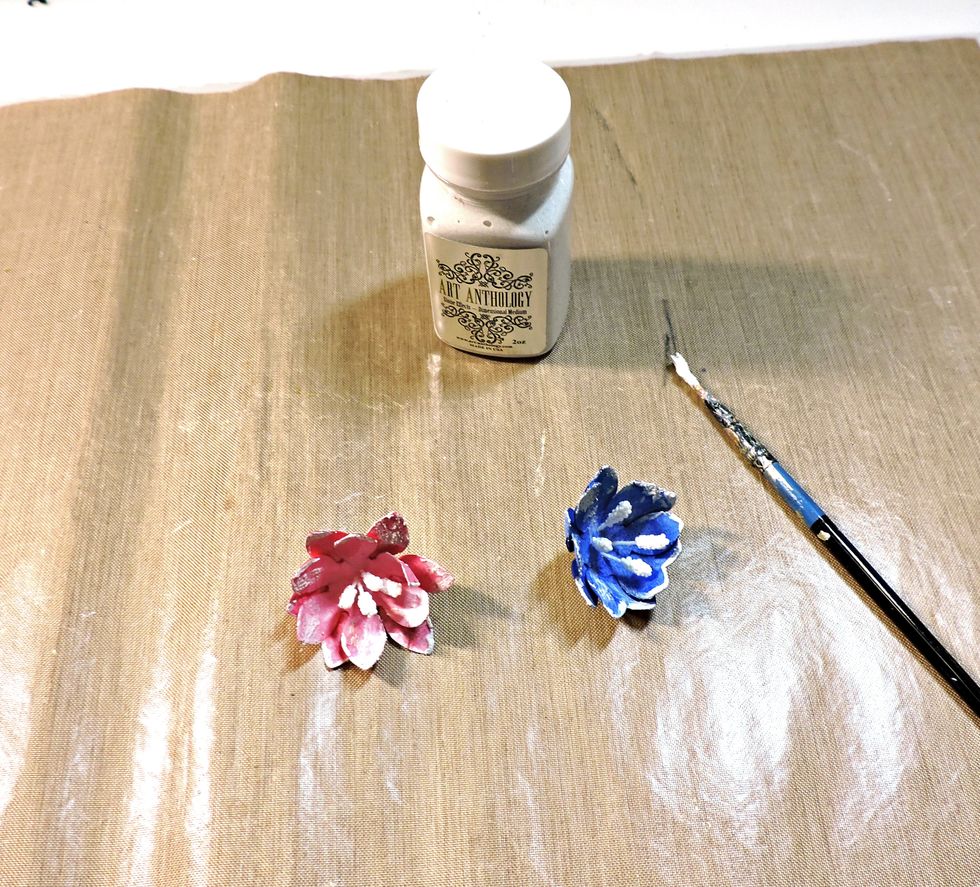 Finish off your flowers by adding the Stone Effects Paste around the edges and on the surface of a few of the petals.
Prima Confections Hurricane 15
Prima Confections Tokyo 73
Art Anthology Stone Effects Bone
Smooth White Cardstock
Punch, Die, Cameo or Cricut
Stamens, Pearls
Waterbrush or Small Paintbrush
Flower Shaping Tool