Make DIY Drawer Pulls Using 'Junk' Jewelry
54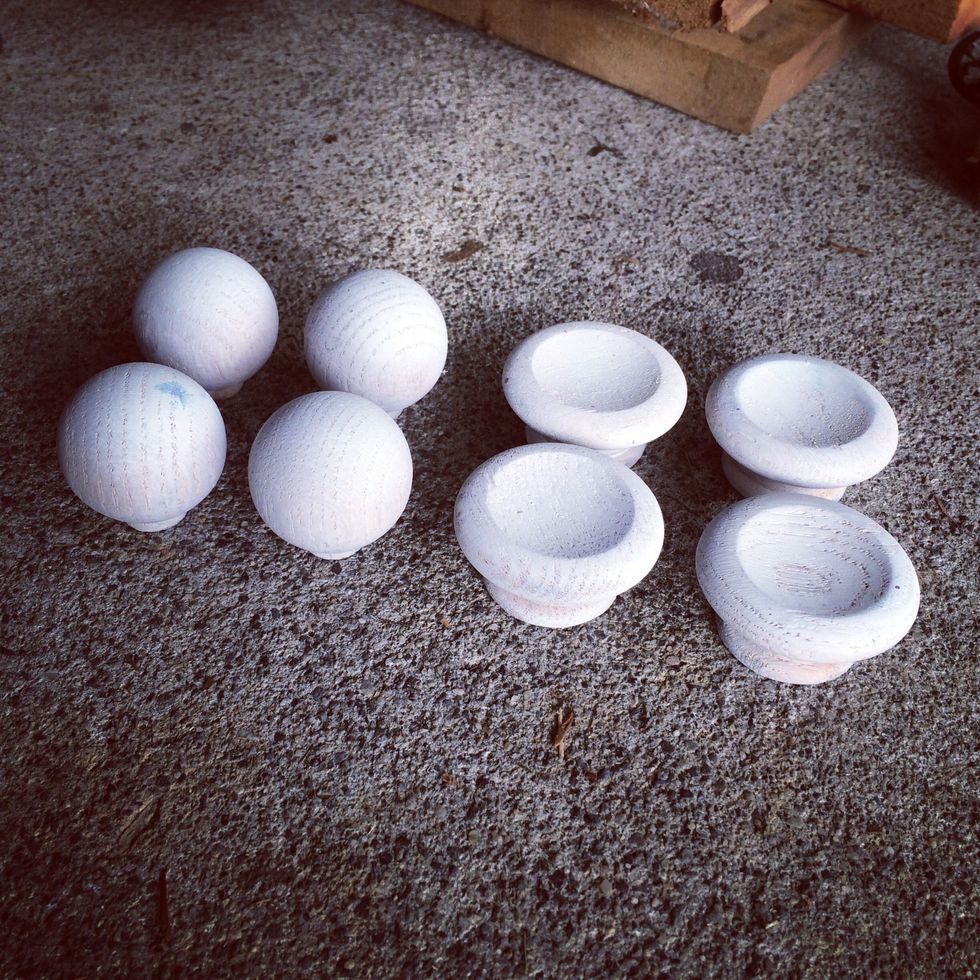 I found these plain wooden drawer pulls at the Habitat for Humanity ReStore. They were $0.25/each. First step for making them pretty - I added a coat of primer.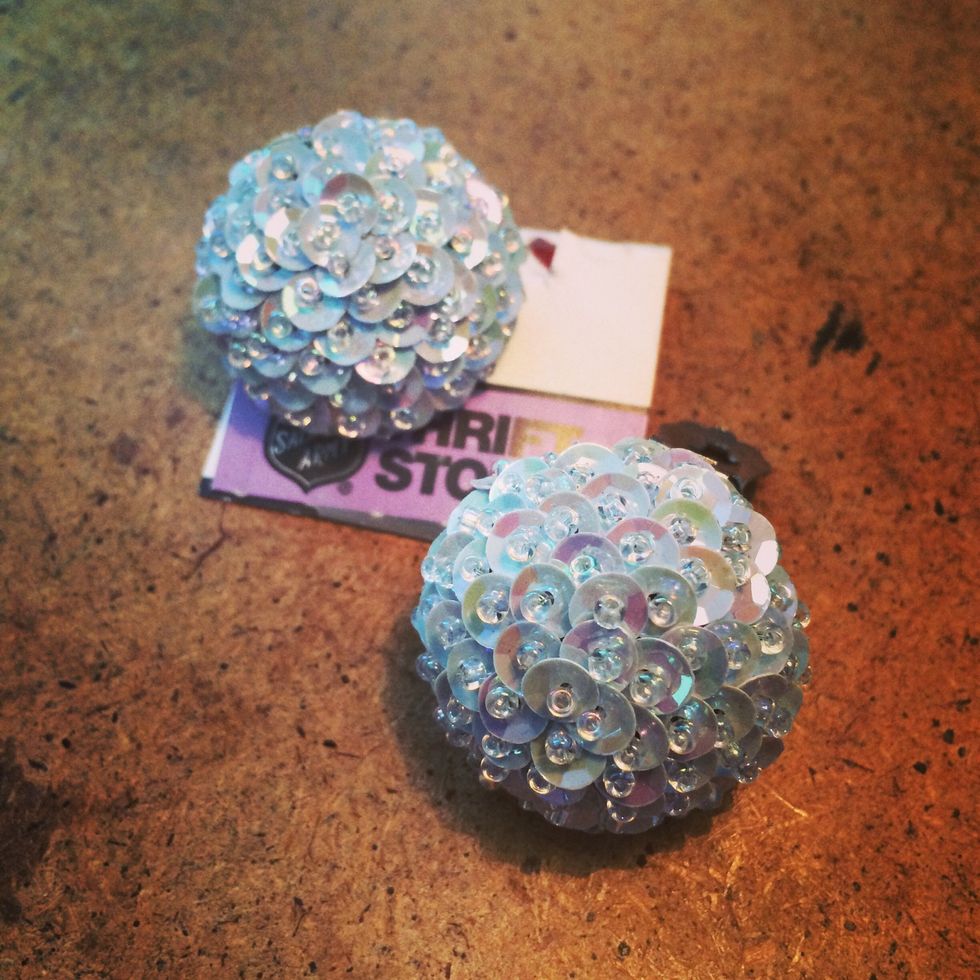 I decided to use these thrift store clip on earrings for the embellishment. 'Junk' jewelry is great for repurposing projects! These earrings were $1.99.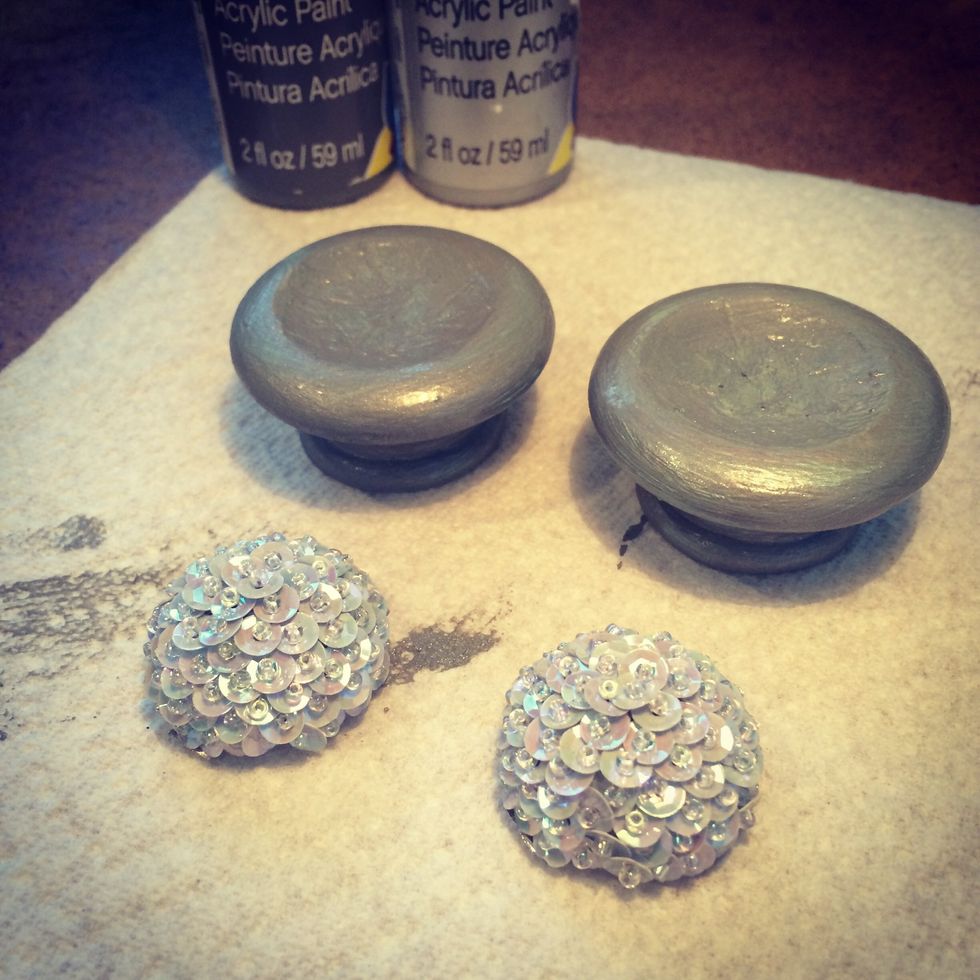 Once the primer is dry then add your colour. I used a mix of grey and silver paint. Once the paint dried, I added a couple of coats of satin (matt) Varathane to seal the paint.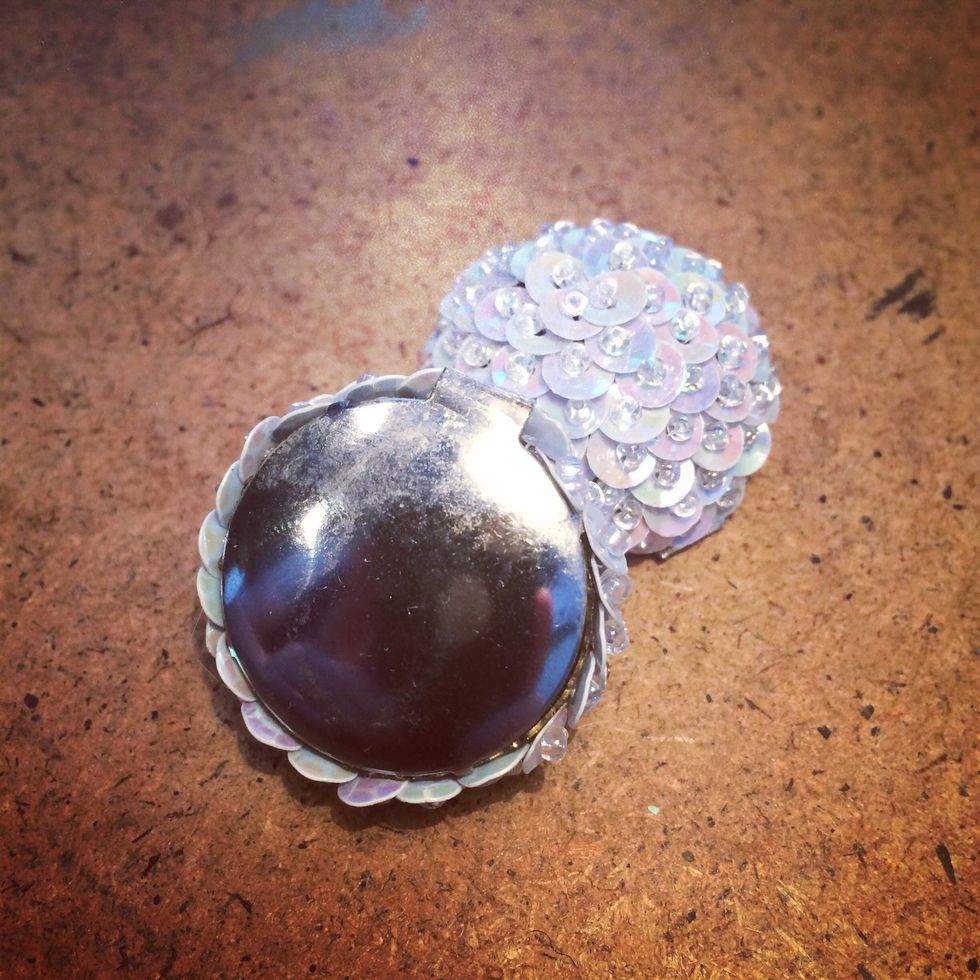 Clip on earrings are perfect for repurposing projects. I used my pliers to cut off the clip on part of the back of the earring. Easy peasy! Now I have a flat surface to adhere to the drawer pulls.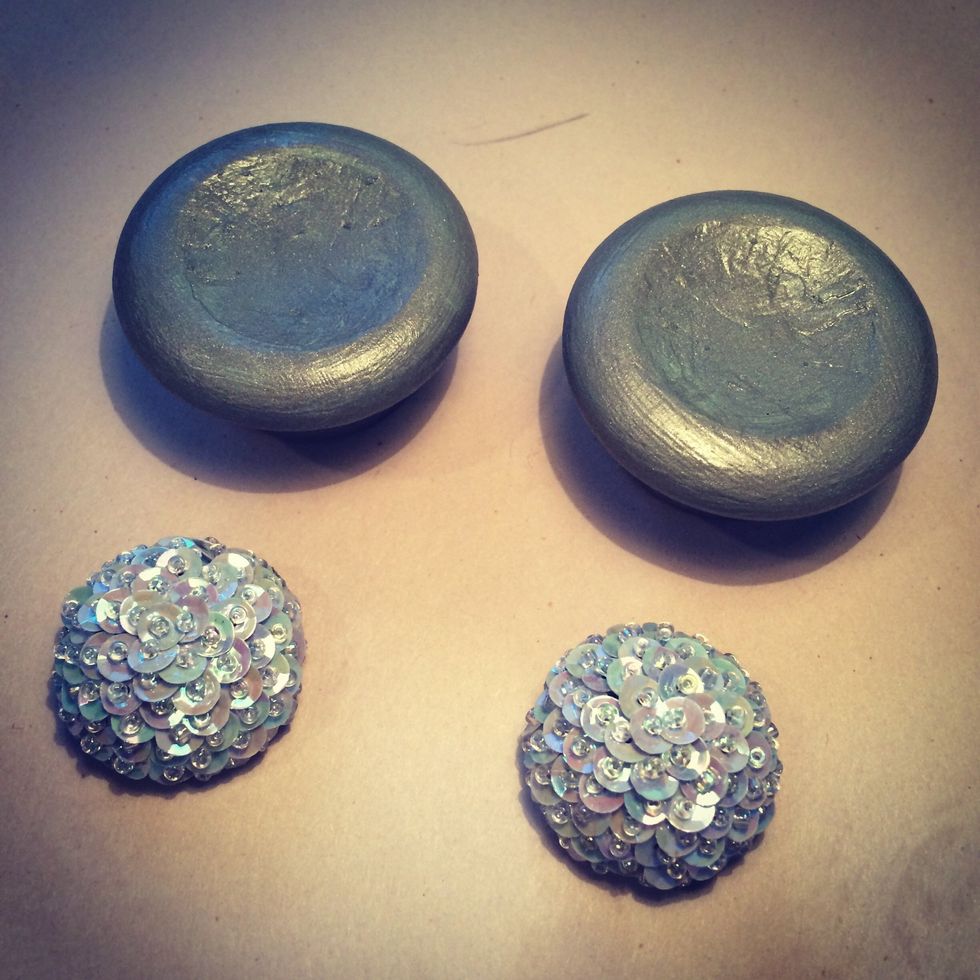 Now we're ready for the final step! You can add the adhesive to either surface. I added it to the back of the earrings. Don't add too much or it will seep out and look messy.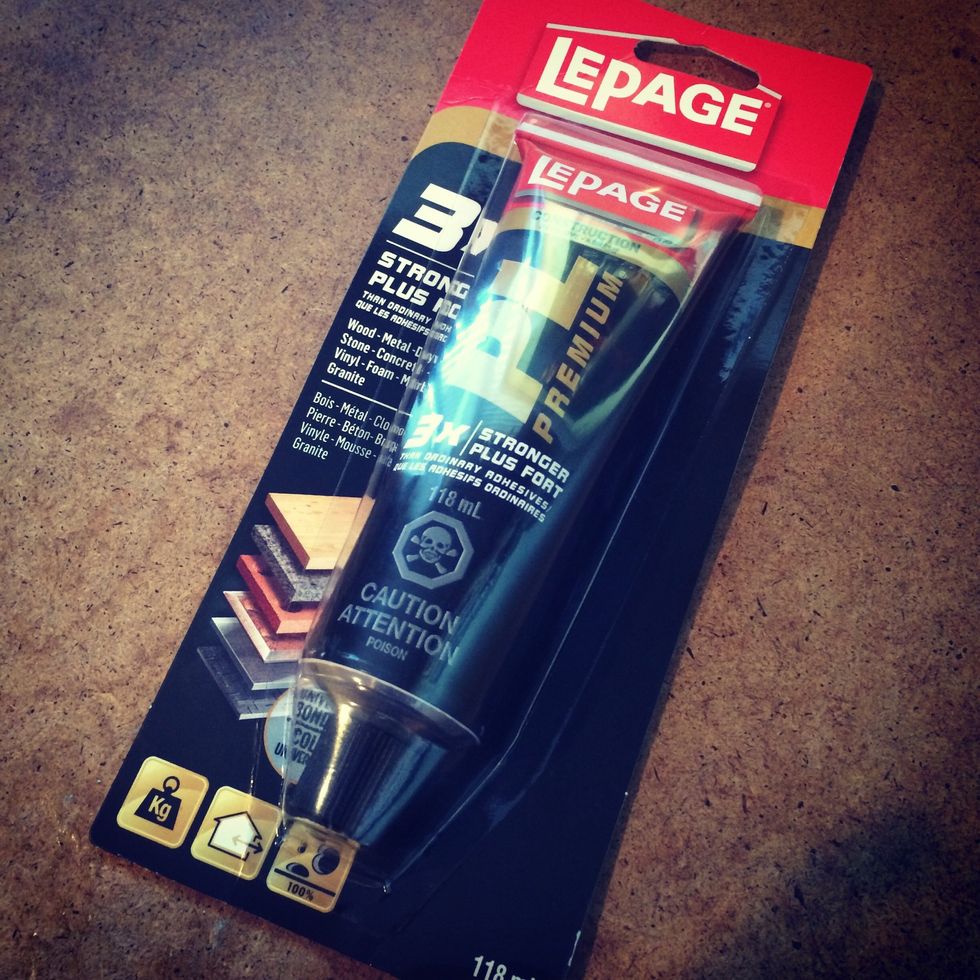 This is the adhesive I used - LePage construction adhesive.
And here they are! The final drawer pulls. The project cost under $10 and took under an hour... And they look fabulous!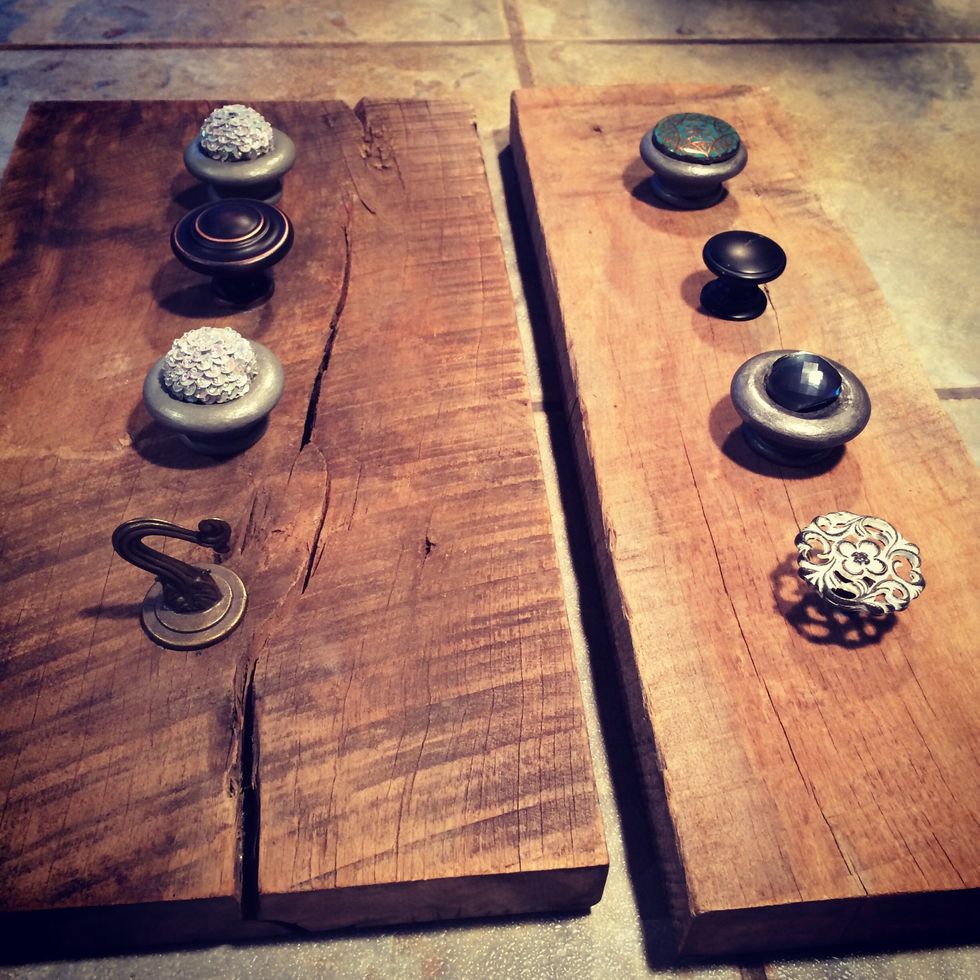 Once you've worked on one drawer pull update you'll find yourself working on more! It's quite addictive.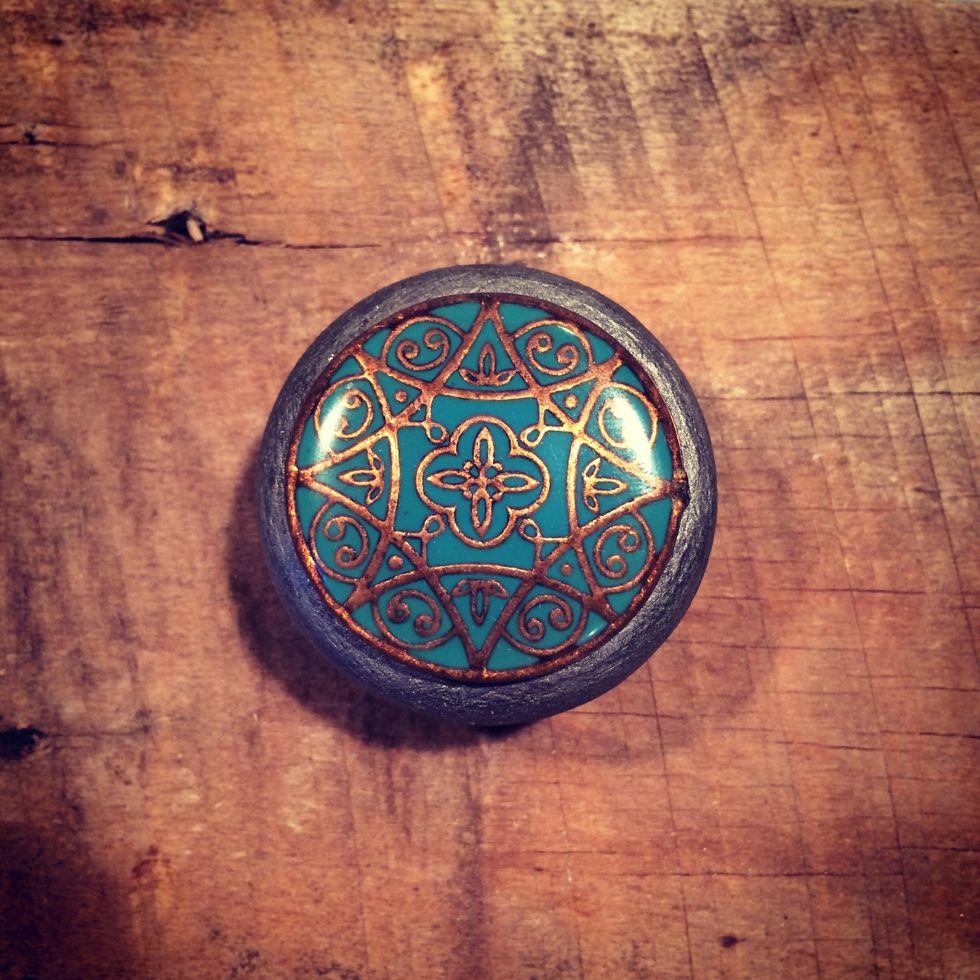 This is my favourite using an old pendant... I used black, grey & silver paint then adhered the pendant on top of the pull. Love it!
Here's a quick & dirty how to... Now to find a home for my one of a kind drawer pulls! :-)
Plain wooden drawer pulls
Clip on earrings
Epoxy or construction adhesive
Paint (primer & craft paint)
Paintbrush
Varathane (satin or gloss)
Pliers
Denise Corcoran
crafter extraordinaire. upcycler of things. coffee addict. fearless adventurer. always talking to strangers. goofball, nerd & big time giggler.